---
Wholesale food factories for CNY
---
Chinese New Year is the time to eat, party, and bond with family and friends. If your family doesn't eat at restaurants during this festive period, then you'll find the need to stock up on food to serve your guests. Whether you're planning to go shopping with the fambam or rely on your folks to bring food to the table, here are 10 wholesale food factories with prices lower than supermarkets can help lessen the burden on your fam's finances.
---
1. Fassler Gourmet
---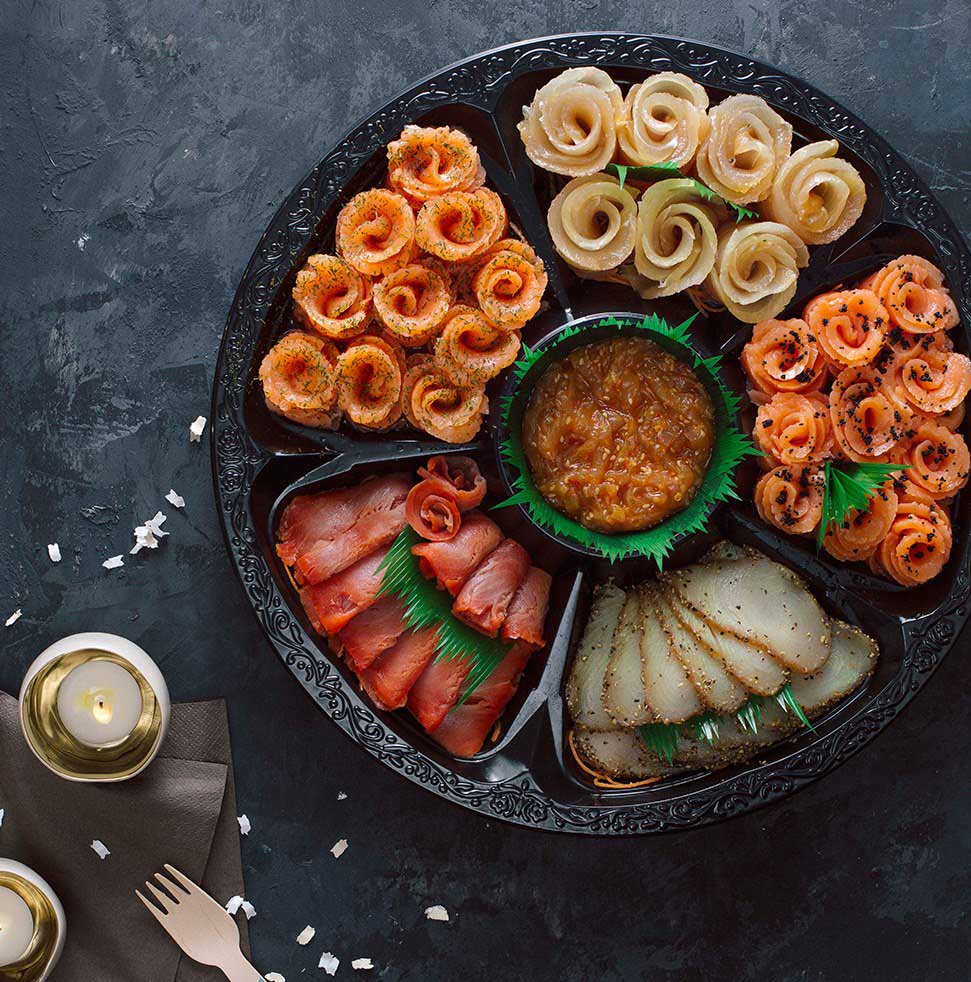 Image credit: Fassler Gourmet's Facebook page
Fassler is a one-stop-shop for seafood. Having opened more than two decades ago, they are the only one of the wholesale food factories in Singapore to have a seafood smokehouse included, with products ranging from smoked seafood to pre-cooked meals, hotpot broths, and sauces. 
They also have fresh seafood and sashimi for sale, such as USA Scallops ($41 per kg) and New Zealand Mussels ($14.90 for 907g) that are perfect for reunion dinners. Alternatively, get a crowd-pleasing Sashimi Moriawase Platter ($95), which comes with 1kg of salmon, scallops, yellowtail, tako, and jellyfish. To purchase, you can either place an order on their website and get them to deliver, or head down to their warehouse.
Address: 46 Woodlands Terrace, Singapore 738459
Opening hours: Mon-Fri 9am to 5pm, Sat 9am to 1pm
Tel: 6257 5257
Website
---
2. Far Ocean
---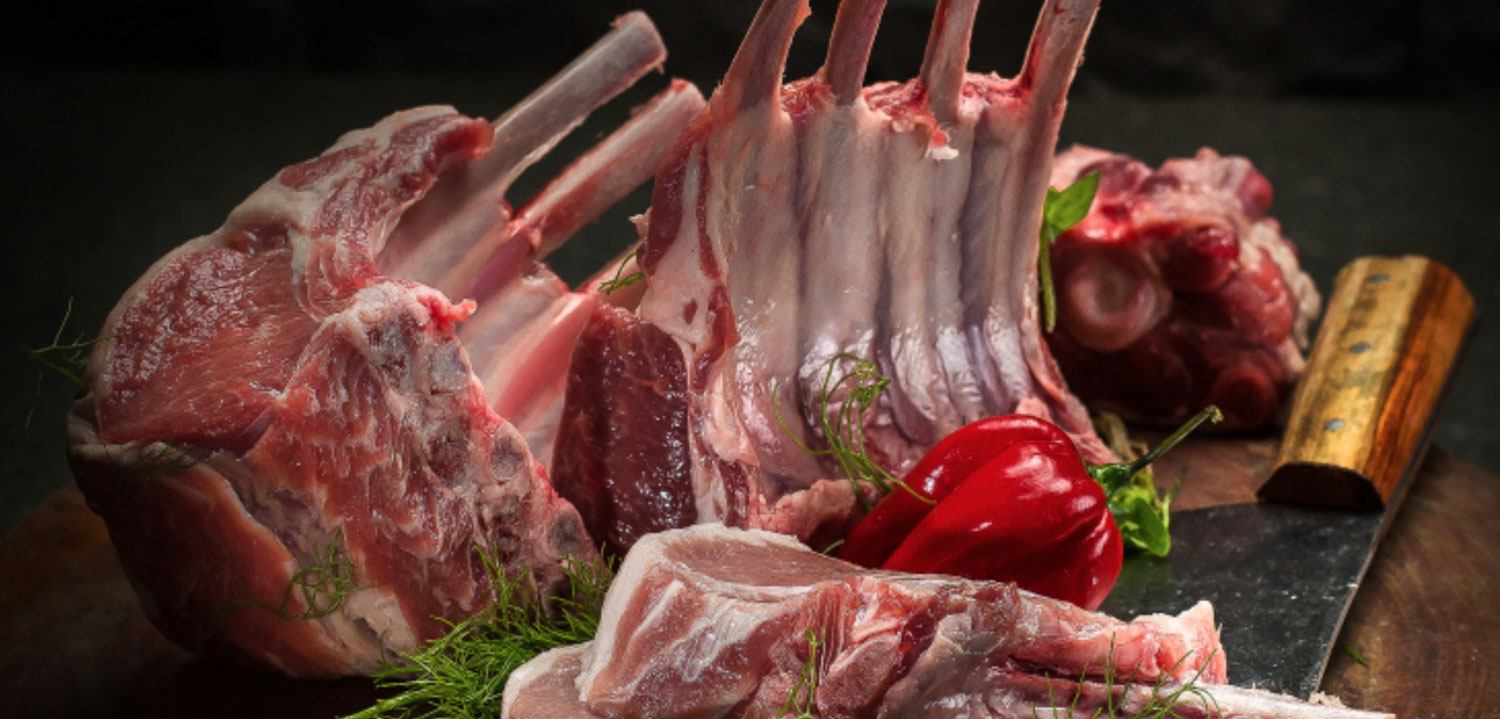 Image credit: Far Ocean's website
Far Ocean is a seafood processing and trading company specialising in wild-caught, sashimi-grade fishes. Besides that, they also provide a range of other types of seafood, meat, sausages, cold cuts, pastries, and cheese.
You can shop for goods from their online store, where 1kg of Japanese scallops goes for $28, and frozen US Kurobuta Pork Belly slices go for $9 per 200g packet, great for shabu shabu or hotpot over your reunion dinner.
Address: 15 Fishery Port Road, Singapore 619735
Opening hours: Mon-Sat 9am to 5pm
Tel: 6261 3788
Website
---
3. Mmmm!
---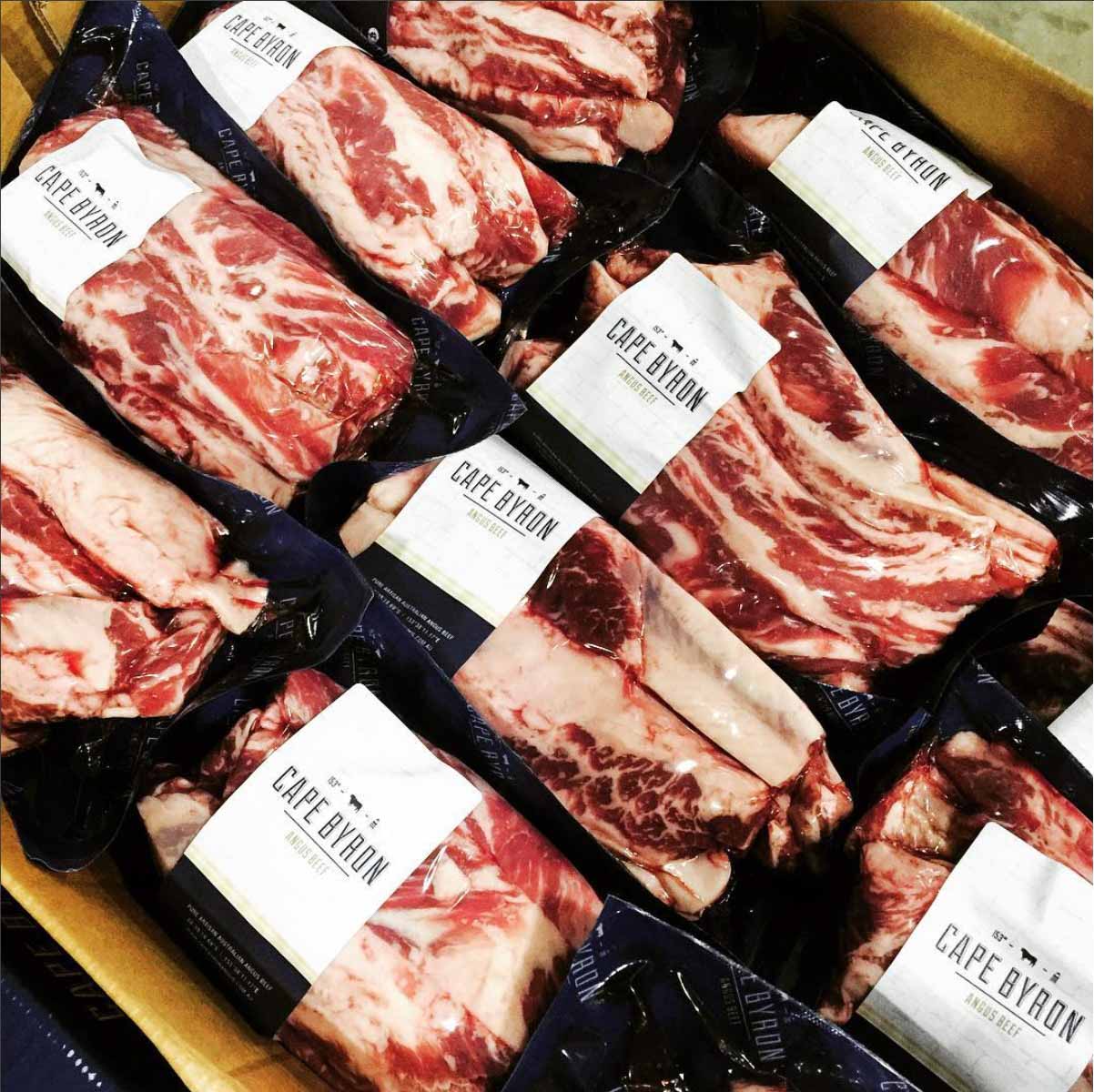 Image credit: @mmmm_sg
Carnivores will be smacking their lips in satisfaction when they visit Mmmm!, which has one of the largest selections of gourmet meats in Singapore. They have all sorts of cuts, such as Australian wagyu, New Zealand grass-fed beef, and Iberico pork.
If that's not enough, mutton, poultry, seafood, and a wide selection of marinades and spices are also available. Some affordable highlights include $10 for 200g of Frozen Sukiyaki Duroc Pork Belly, to $17 for 205g of Australian Grassfed Tenderloin. If you're too lazy to head down to their outlets, you can shop online as well—delivery is free for orders over $100! 
Address: 10 Sinaran Drive, #04-55, Velocity@Novena, Singapore 307506
Opening hours: Daily 9:30am to 9:30pm
Tel: 6397 6818
Website
Full list of outlets 
---
4. Victoria Wholesale Centre
---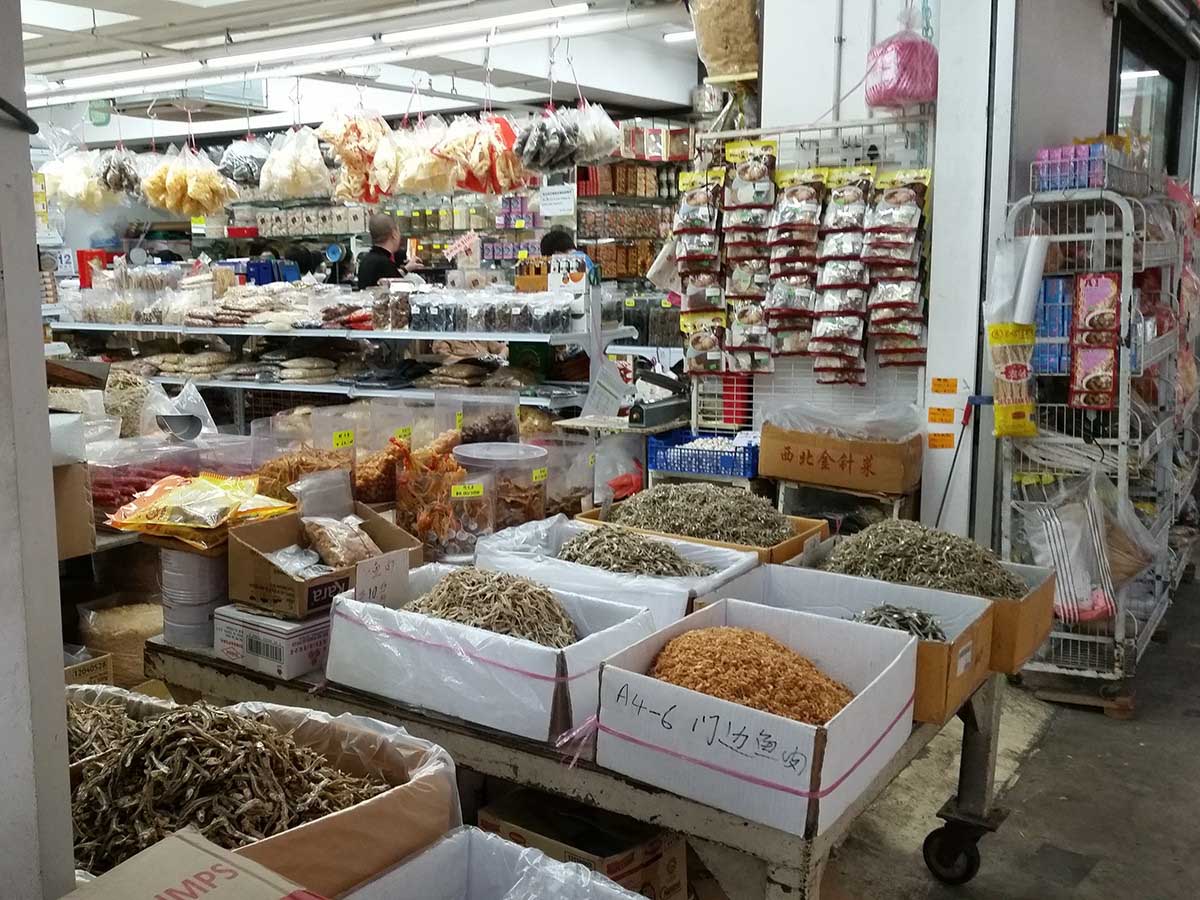 Image credit: Frugal In Singapore
Located in the East, Victoria Wholesale Centre is the only private wholesale centre in Singapore for dried goods. Most shops are on the first level where customers can purchase goods in bulk, and at lower prices than retail shops. Stock up on dried provisions such as dried ikan bilis, dried shrimps, dried scallops, bird's nest, fish maw, and dried cuttlefish imported from all over the world. They even sell plastic wares of all grades and party supplies!
For convenience, you can also shop on the Victoria Wholesale Centre online store, with free delivery on orders over $80.
Address: 101 Kallang Avenue, Singapore 339508
Opening hours: Mon-Sat 9am to 6pm
Tel: 6341 7328
Website
---
5. QB Food Trading
---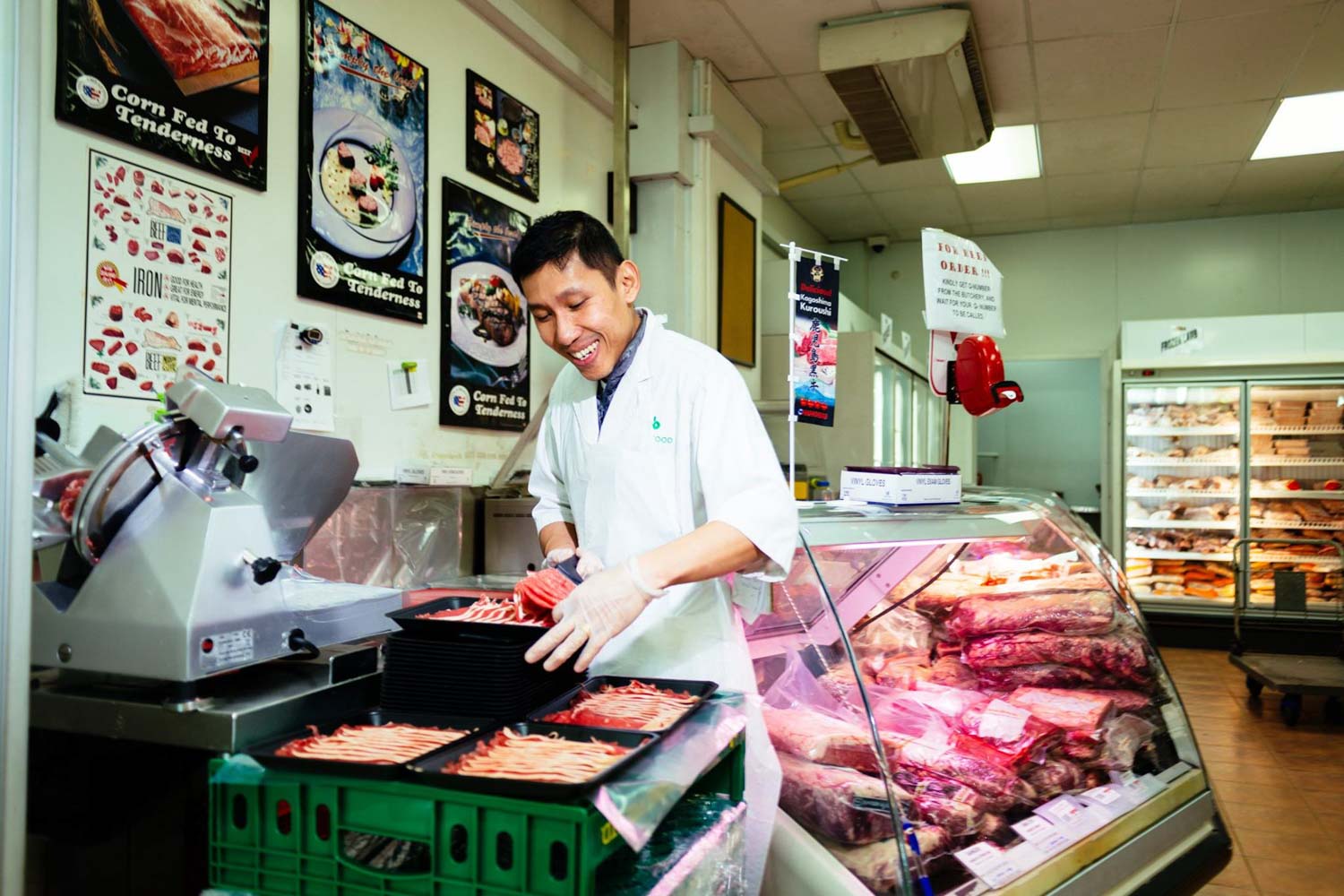 Image credit: QB Food's Facebook page
QB Food offers a diverse range of food including chilled and frozen meats, dairy products, dried goods, processed food, and beverages. You'll be able to find some familiar brands that are sold at much lower prices than supermarkets. QB's meats are sourced directly from the US, Australia, Brazil and Spain, and they bring in cheese from producers in Denmark, Italy, UK and Australia. Free delivery is available for online orders above $95. If you prefer, you can also opt for self-collection at their store during checkout.
Address: 8 Chin Bee Crescent, Singapore 619893
Opening hours: Mon-Fri 9am to 6pm, Sat 9am to 1pm
Tel: 6261 6120
Website
---
6. Song Fish Dealer
---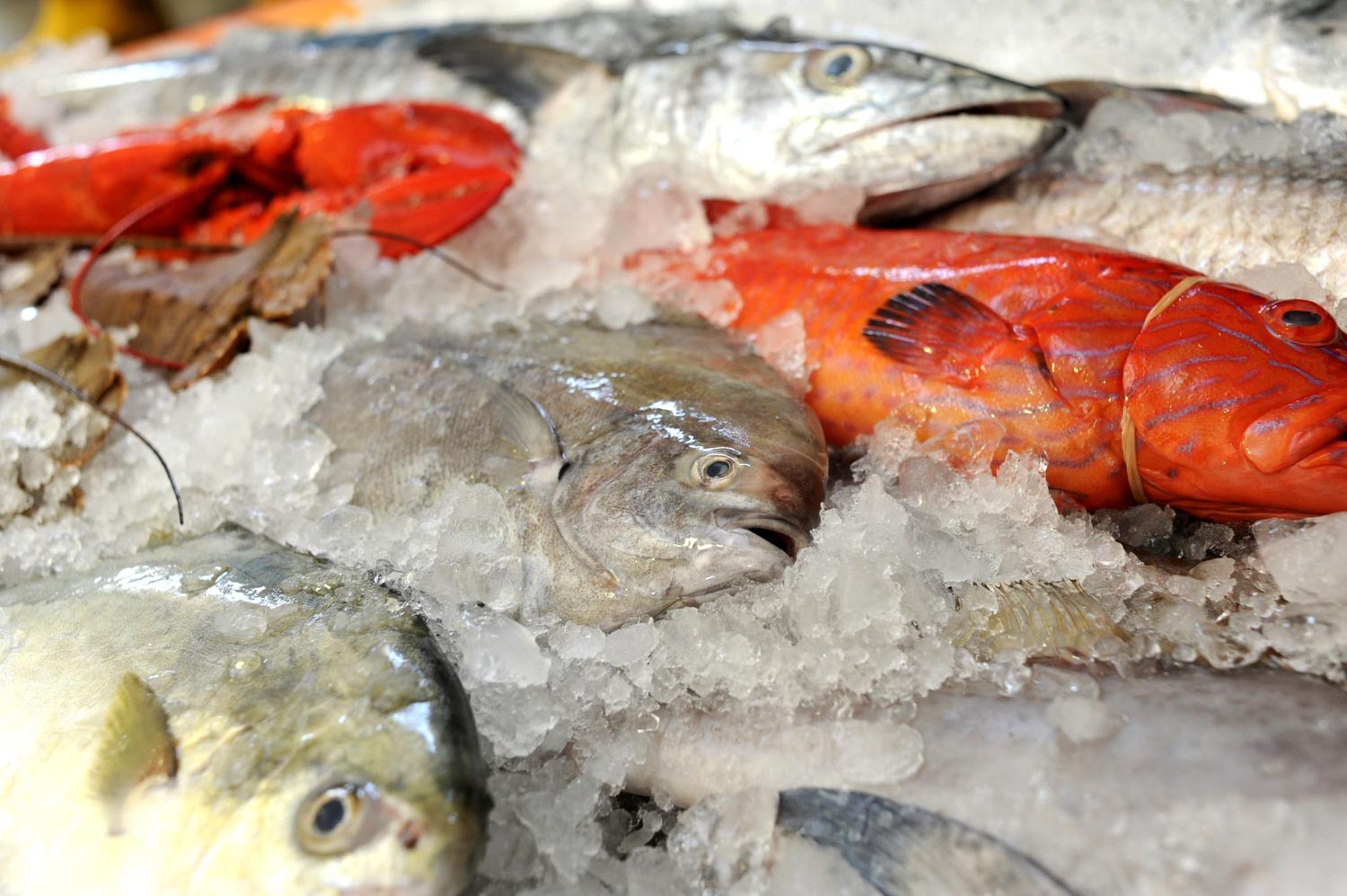 Image credit: Song Fish Dealer's Facebook page
Don't be fooled by Song Fish Dealer's name. They don't just supply fish, but also offer frozen seafood and poultry. Steamboat nights will be a delight with competitively priced fresh fish that will be cleaned and sliced for you on the spot. Get their Japanese Scallops at $14 for 400g, or Pork Belly for $6.50 per 400g packet. If you're cooking reunion dinner, get their Lunar New Year Bundle ($98), which gets you 500-600g of pomfret, 30-40 prawns, 700g scallop, 200g of salmon, and more for such an affordable fee.
Save the hassle of travelling down by placing an order online and have it delivered straight to your doorstep too!
Address: 19 Fishery Port Road, Singapore 619736
Opening hours: Mon-Sat 8am to 5pm, Sun 8:30am to 5pm
Tel: 6777 3939
Website
Full list of outlets
---
7. Ben Mart
---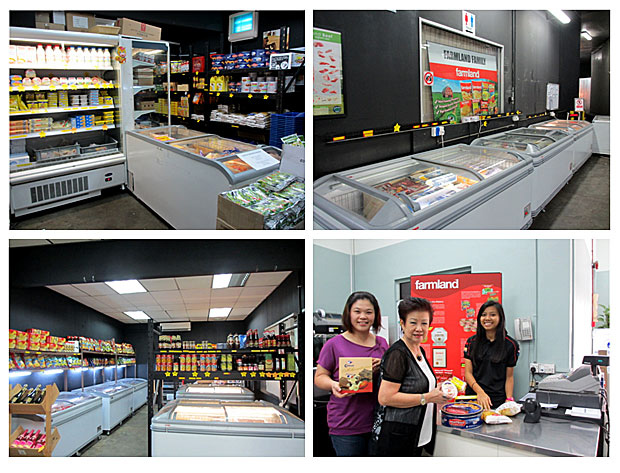 Image credit: Ben Foods' website
Ben Foods gives you great deals on frozen meat such as pork racks, lamb chops, bacon strips and more. If you're planning to bake for CNY, be sure to check out their dairy section that carries their own brand–Cowhead. You will also find other familiar brands under them such as Farmland, Orchard Fresh, and Spices of the Orient. Frozen snacks such as chicken nuggets go from $3 a 400g bag, while hotpot ingredients start at $1.50, and includes lobster fish roe balls, tako balls, and more. Order off the Ben Mart online store, and get items delivered to your home, or readied for self-collection.
Address: 1 Fishery Port Road, Singapore 619729.
Opening hours: Thur-Fri 3pm to 4:30pm, Sat 10am to 12pm
Tel: 9713 9838
Website
---
8. Senoko Fishery Port
---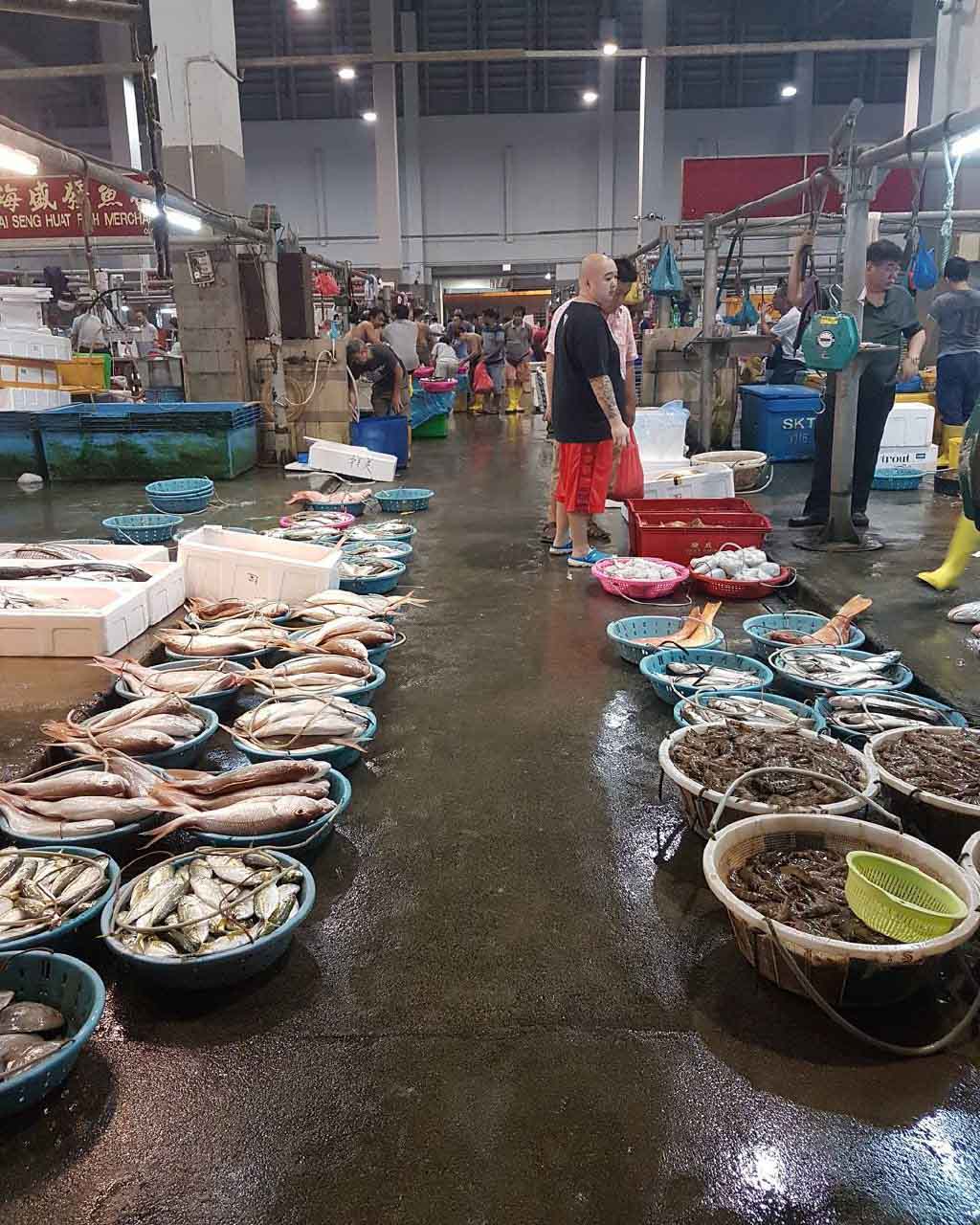 Image credit: @tittaya.ts
Senoko Fishery Port opens in the wee hours of the morning, where nearly all of us are fast asleep. It'll take quite a committed shopper to head on down, but you'll be rewarded with guaranteed freshness and wholesale prices. Tons of fish and shellfish are laid out for you to choose from. Senoko is one of the prime places that market sellers get their seafood from, along with Jurong Fishery Port.  
The fishery is a lively and bustling community, where all the pioneers of the seafood trade know one another. The floor here is always wet, so be sure to wear non-slip shoes! Two important things to note are that you'll need to exchange your IC for a security pass to enter, and that you can only pay by cash. In return, you'll get the first pick of seafood in the whole of Singapore. 
Read about what to expect at Senoko Fishery Port.
Address: 31 Attap Valley Road, Singapore 759908
Opening hours: Tue-Sun 2am to 6am
Tel: 6257 6721
---
9. Ah Hua Kelong
---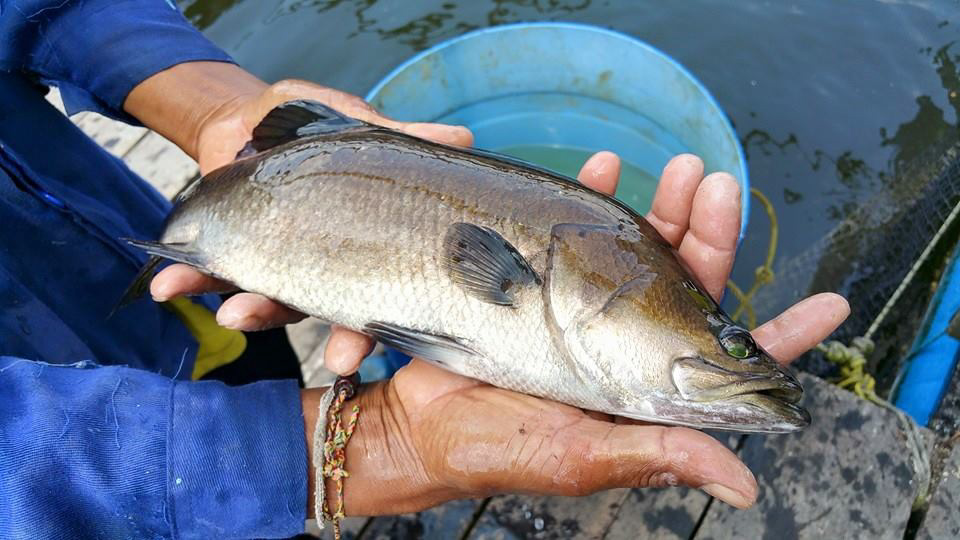 Image credit: Ah Hua Kelong's Facebook page
Ah Hua Kelong farms their own fish in a floating kelong off the coast of Singapore. The farm started out all the way back in 2010. Local fish are reared in the wooden structure, kept propped up on the seafloor by wooden posts. All the fish are harvested right from the farm, so you're guaranteed to get them fresh. If you keep an eye on the website, you can even keep track of what's being harvested on the spot. 
Expect Indonesian mud crabs from $27, whole seabass from $13, and even bundles of seafood that start from $25. Deliveries are available on alternate days, and you can get free delivery for purchases over $60. Ah Hua Kelong also has a restaurant at Jalan Riang. You can give them a visit to try out the quality seafood and enjoy their cooked dishes there!
Address: 15-9 Jalan Riang, Singapore 358987
Delivery days: Daily 2pm to 6pm
Restaurant opening hours: Daily 12pm to 3pm, 5pm to 10pm
Tel: 9233 3371
Website
Full list of outlets
---
10. Melvados
---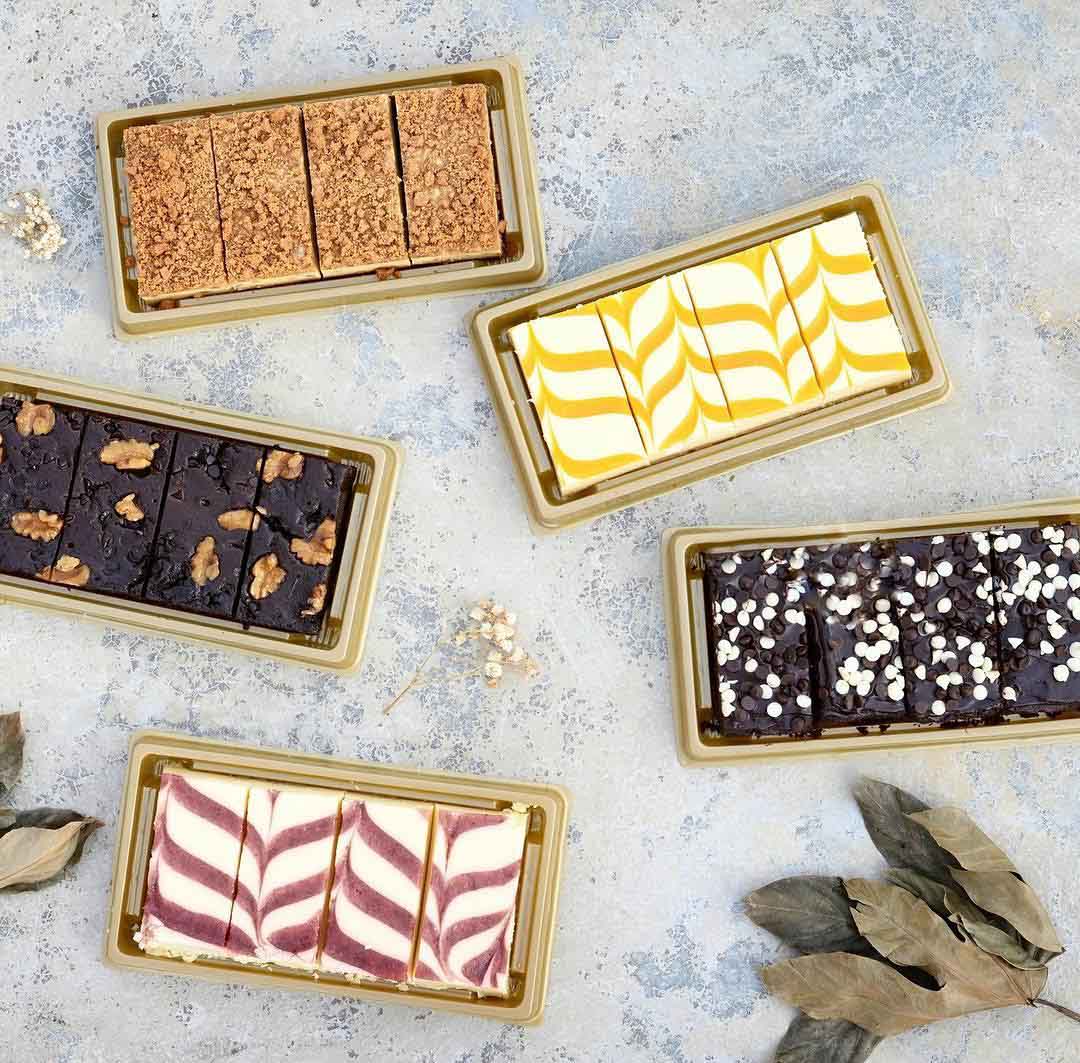 Image credit: @melvados.sg
Melvados is the retail brand of Foodedge Gourmet, which supplies to airlines, restaurants, hotels, supermarkets and more. You can find many party treats such as cakes, brownies and ice-cream here.
The ice-cream, manufactured by Melvados, starts from $9.90 per tub, and includes flavours like salted peanut butter, hazelnut cookie dough, and more. All their products are halal, ready-to-eat, and made without artificial preservatives or chemicals. Online orders are available, and prices are the same whether you purchase from their retail outlet, factory or online. There is also free delivery with a minimum spend of $50.
---
11. Taste Gourmet Market
---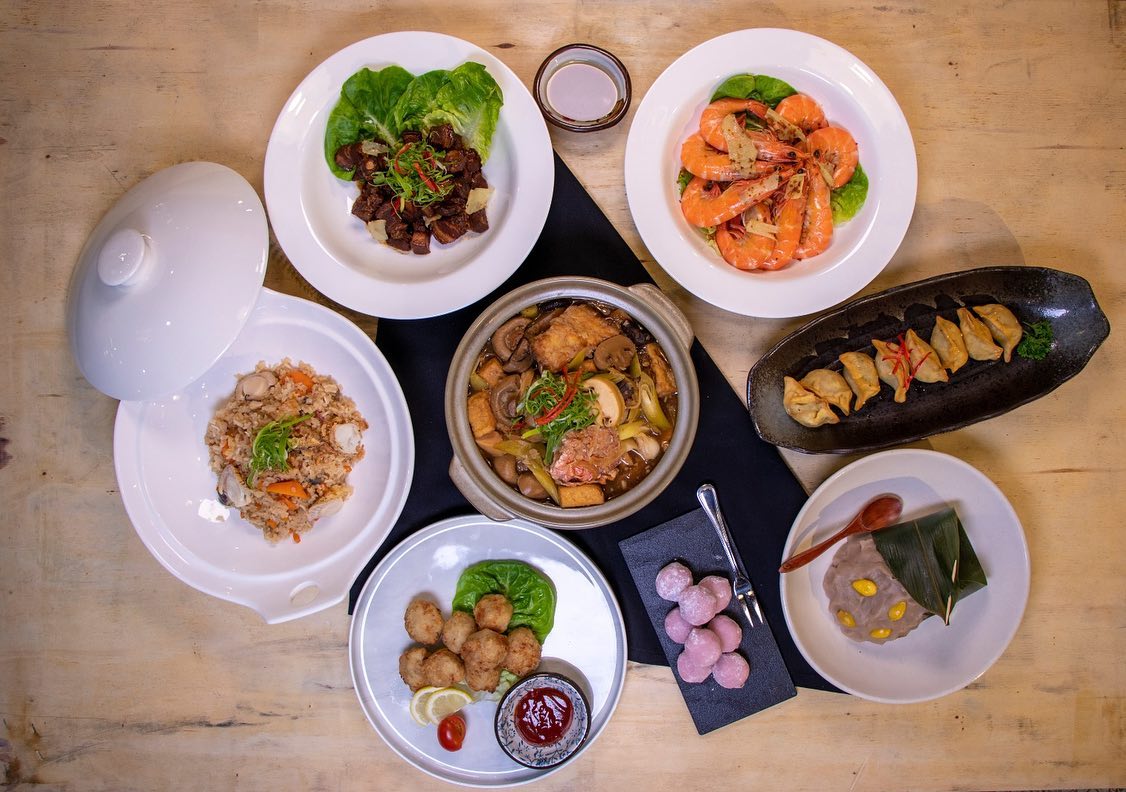 Image credit: @tastesingapore
For quality ingredients at ultra-affordable prices, look to Taste Gourmet Market. The online store sells everything from cooked to raw ingredients, which is especially helpful for CNY preparation. Those lazy to DIY your roast meats can look to order items like 1.2kg of cooked Herbal Chicken for $36, or a whole Roast Duck for $28. Alternatively, get hotpot broth bases from just $4, and ingredients like 1kg of frozen tiger prawns for $22.90.
Order on the Taste online store and get free delivery with $100 spent, or visit their factory outlet for more exclusive deals, like canned abalone going for under $10.
Address: 15 Fishery Port Road, Singapore 619735
Opening hours: Daily 8am to 10pm
Website
---
12. Hosen
---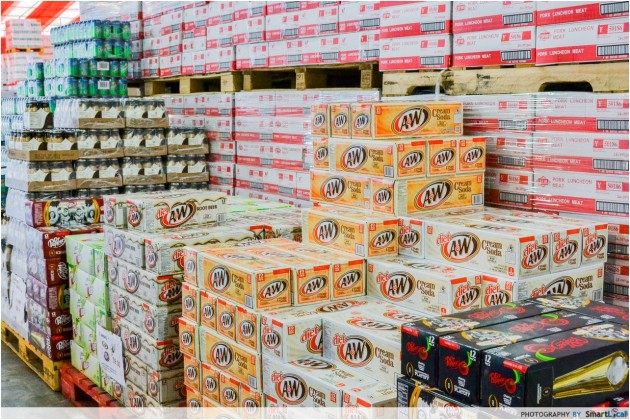 You definitely know Hosen as a supplier of canned, syrupy fruits available in supermarkets islandwide. Little known, though, is the fact that their warehouse also sells canned drinks for low prices, which is definitely a lifesaver given how we often buy drinks in bulk when entertaining guests for CNY. They also sell snacks, such as potato chips, if you're looking to stock up on light bites.
They open their warehouse for an annual CNY sale, and their offerings expand to include canned abalone, flower mushrooms, and more too!
Address: 267 Pandan Loop, Singapore 128439
Opening hours: Mon-Fri 9am to 6pm
Tel: 6595 3222
Website
---
Wholesale food factories that let you pay less for more
---
Start shopping early, so you can prepare for your reunion dinner in the Year of the Ox. Prices for fresh, high-quality food tend to skyrocket during the Lunar New Year, so be sure to hop onto any promotion you can get! While some of these places are a little hard to reach, visiting wholesale food factories can help you get better deals and save more of your ang bao money. 
For more CNY 2021 deals, check out our CNY goodies shopping guide for pineapple tarts, kueh bangkit and more. Also, check out Crystal Jade's festive takeaways, with discounts up to 20% off.

Featured image adapted from Fassler Gourmet's photo
CNY Goodies Guide: 10 Places For Bak Kwa Pineapple Tarts, Mala Crabsticks And More