---
Yishun hawker food gems for foodies in the North
---
Even though Yishun has been developing a reputation for bad news – think cat killer and creepy deaths – some good does come out of this neighbourhood. This is especially in terms of food, because Yishun is home to the famous Chong Pang Nasi Lemak, Block 925 Chicken Rice, and now, the huge Yishun Park Hawker Centre. Here's a list of 10 Yishun hawker food gems to check out if you ever find yourself in this rabak neighbourhood.
---
1. Mr Teh Tahrik Eating House
---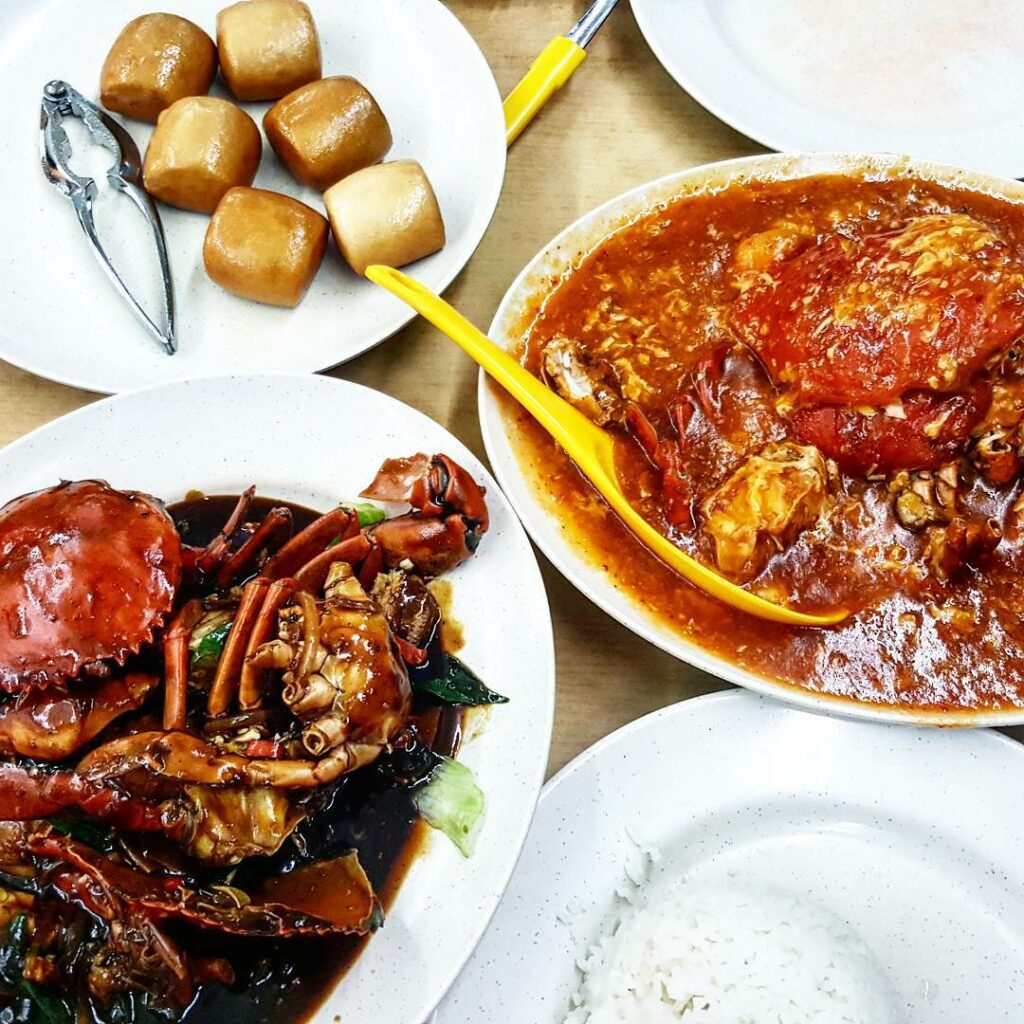 Image credit: @aizatjufrie
Finding a halal zi char place is tough enough, much less one that opens 24/7. Besides being a 24-hour halal coffee shop opposite Khatib MRT Station, Mr Teh Tarik also offers affordable prices. A wide range of crabs from black pepper to salted egg are available. Of course, you can get good ol' chilli crab as well. Prices for crabs are subjective to market price. Their signature dish, Fried Tang Hun ($5.50), is often unavailable after 6pm and it is a must-try. To complete your feast, try their famous Teh Bing ($1.90)!
Address: Block 846 Yishun Ring Road, #01-3603, Singapore 760846
Opening hours: Daily 24 hours
---
2. Eng Kee Roasted Hainanese Boneless Chicken Rice & Porridge
---

Image credit: galantz79
Chicken rice at Yishun 925 isn't exclusive anymore with their various outlets around Singapore. True Yishun homies grew up eating Hainanese Steamed Chicken Rice ($3) at Eng Kee. Every generous tender chicken piece is lathered in a pool of soy sauce and sesame oil, giving it extra juiciness with their fragrant rice.
Address: Blk 747 Yishun Street 72, Singapore 760747
Opening hours: Daily 10am to 8pm
Tel: 9137 2677
---
3. Auntie Kim's Popiah
---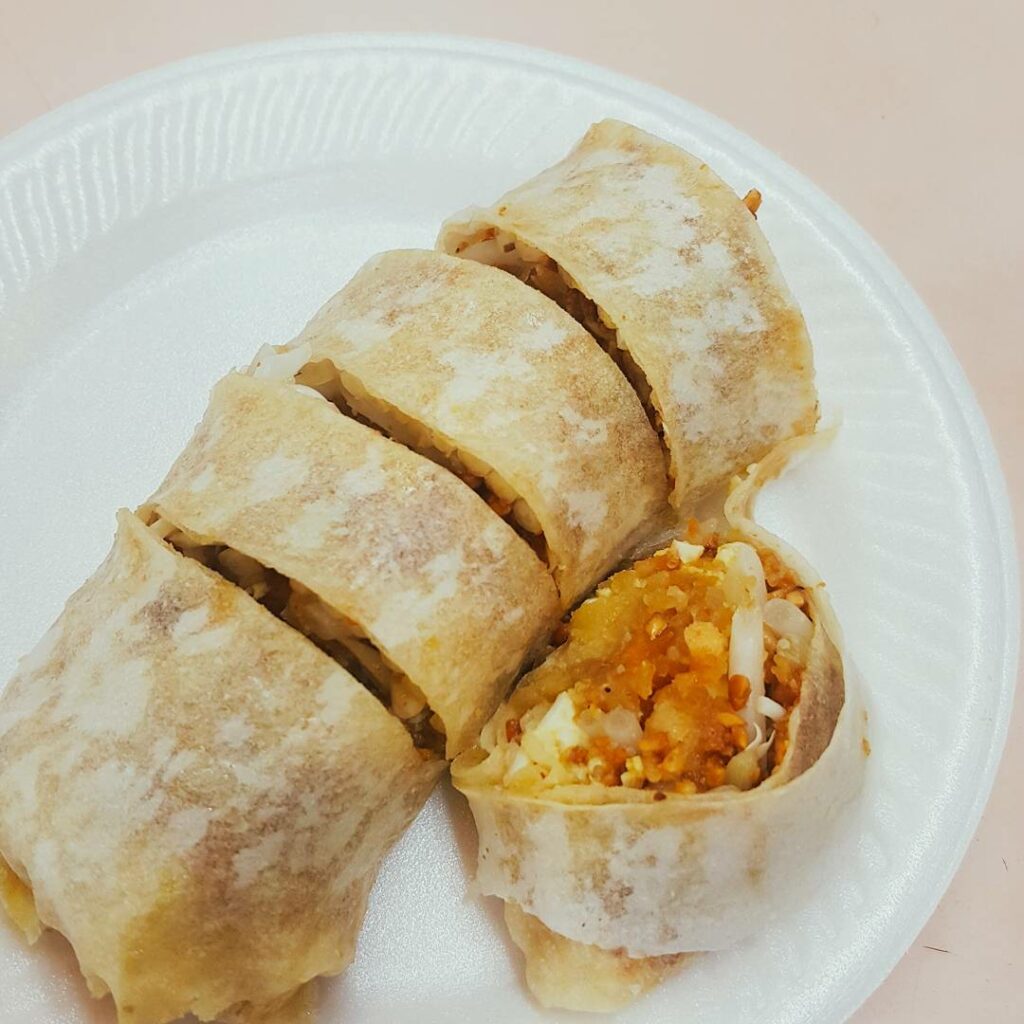 Image credit: @arlenepang
This is my personal favourite. I've tried many popiah and besides my grandmother's, Auntie Kim's Popiah has won over my heart. Going at $1.50 per popiah, you'll definitely get your money's worth. Each ingredient is well-made in their popiah, from the thin skin to their soft cabbage and crunchy bits, which all complement well with the sweet sauce, chilli, egg and garlic.  
Address: 848 Yishun Street 81, Singapore 760848
Opening hours: Daily 11am to 8:30pm
---
4. Curry Yong Tau Foo
---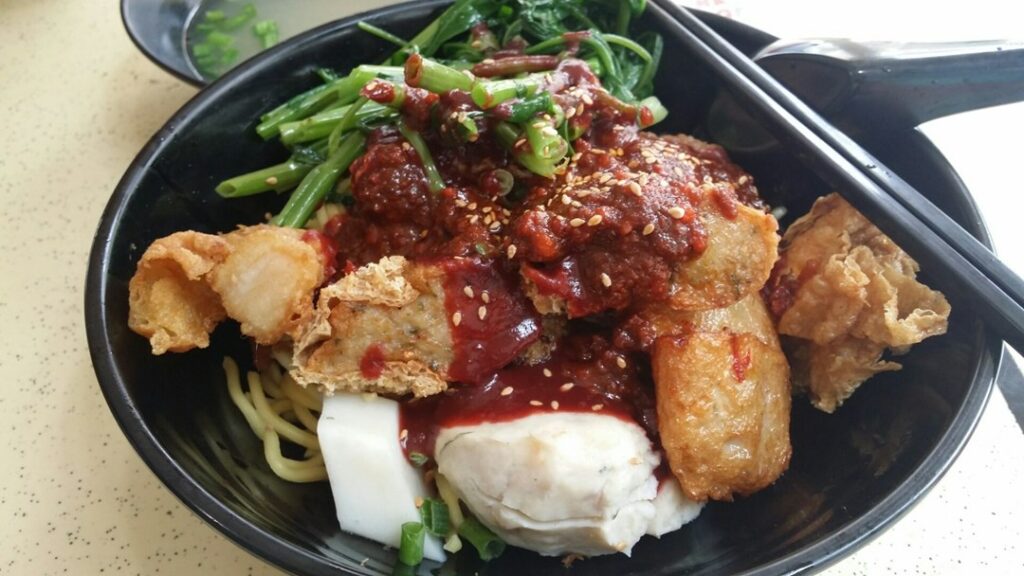 Image credit: @jameskhoosw
If you're heading to a yong tau foo store because you're trying to be healthy, don't bother coming to the curry yong tau foo stall at block 848. The fried ingredients at this YTF stall are re-fried to crispy deliciousness, and separated when ordering laksa or soup-based yong tau foo. Their house-made items such as yam and stuffed tofu are key things to note when you're standing with those tongs, deciding on which ingredients to pick. Going at $3.60 for five pieces with noodles and $4.20 for a laksa base, this hearty meal will definitely be a treat to your taste buds.
Address: Blk 848 Yishun Ring Street 81 #01-122, Singapore 768688
Operating hours: Daily 24 hours
---
5. 928 Yishun Laksa
---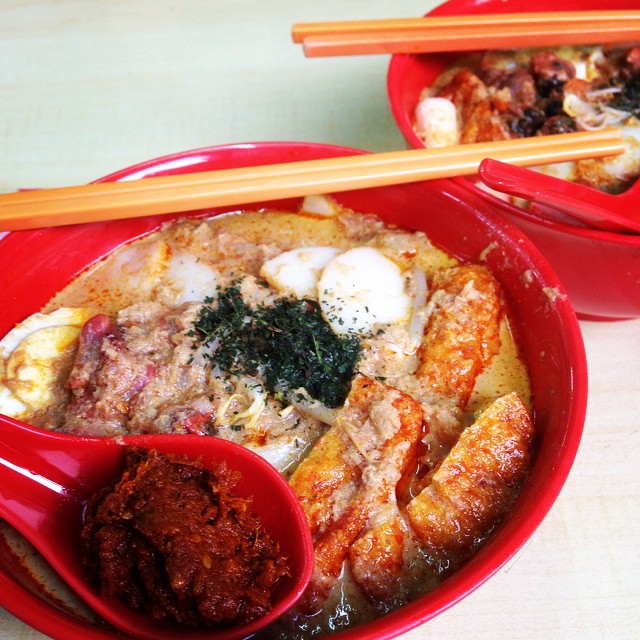 Image credit: @bubblingpots
Started 17 years ago, 928 Yishun Laksa is a short stroll away from Yishun MRT Station. Upon reaching their store, you'll see their distinct red bowls around the coffee shop. While the 20-minute wait for a bowl of laksa ($2.80/$3.30) might turn some off, it will definitely be worthwhile. From their generous servings to their savoury and spicy soup, you'll find yourself slurping this laksa up. It is definitely worth sweating bullets for.
Address: Blk 928 Yishun Central 1, #01-155, Singapore 760928
Opening hours: Daily 10am to 7pm
Tel: 9731 9586
---
6. Ah Fatt Mian Fen Guo
---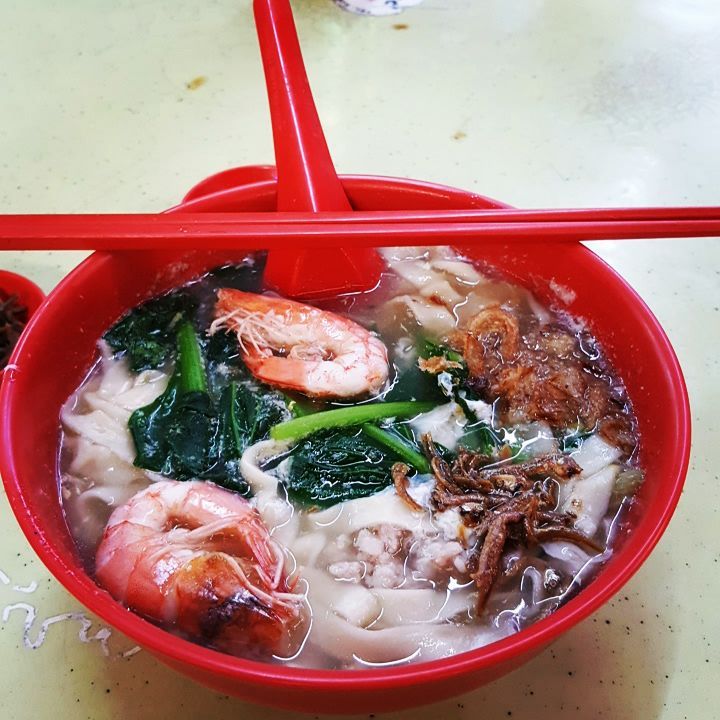 Image credit: @daniel_tia
To all ban mian lovers, Qiu Lian Ban Mian would probably ring a bell but many may not have tasted Ah Fatt Mian Fen Guo's ($3). Their handmade noodles come in different types: ban mian, u-mian or mee hoon kuey. Their soup is thin yet savoury, and the noodles are not mushy. Even while maintaining such a pocket-friendly price, the quality of their soup and noodles has not changed over the years.
Address: Blk 732 Yishun Avenue 5, Singapore 760732
Opening hours: Daily 10am to 10pm
---
7. Qing Xiang Prawn Noodle

---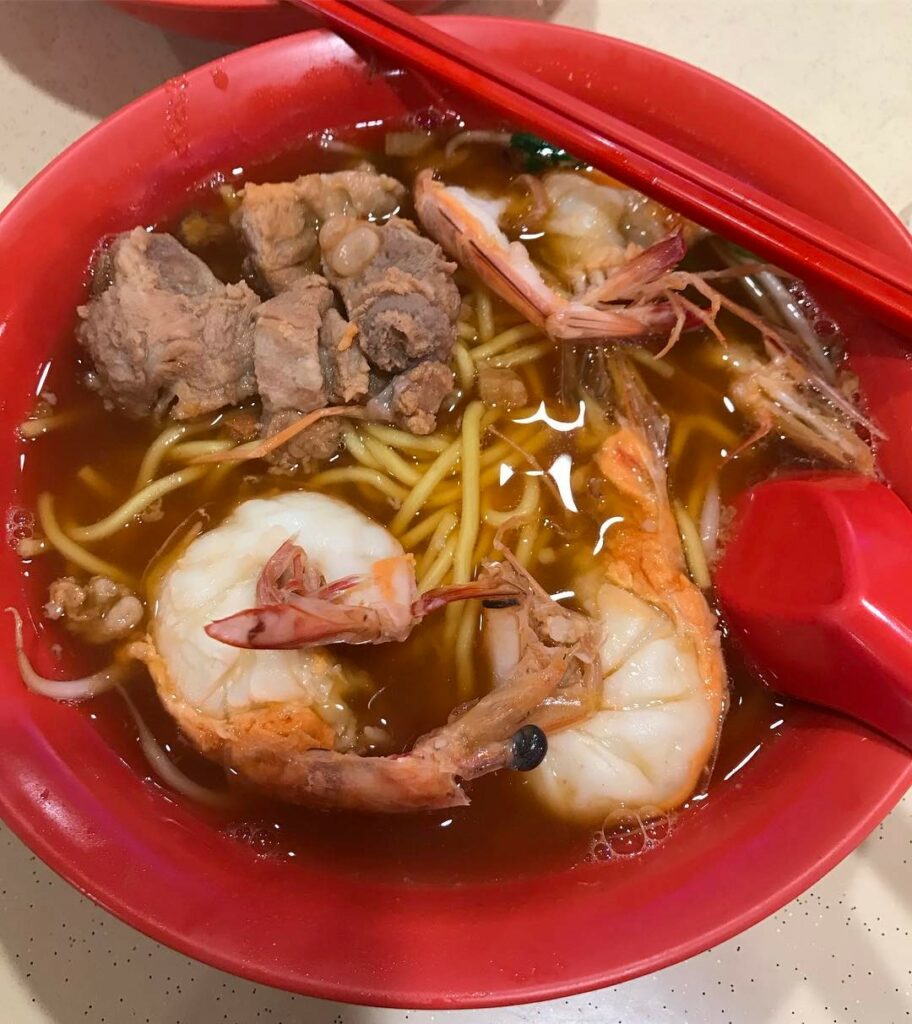 Image credit: @jocelyn_____c
Even though block 925 at Yishun Central 1 is known for chicken rice, the prawn mee ($3.50) at Qing Xiang Prawn Noodle is the next best thing at this block. Qing Xiang Prawn Noodle boils their soup with prawn shells and pork bones, giving off their signature fragrance. With such tender pork ribs and fresh prawns, you might find yourself coming for seconds!
Address: 925 Yishun Central 1, Singapore 760925
Opening hours: Daily 24 hours
---
8. Bei Sheng Taste of Thailand

---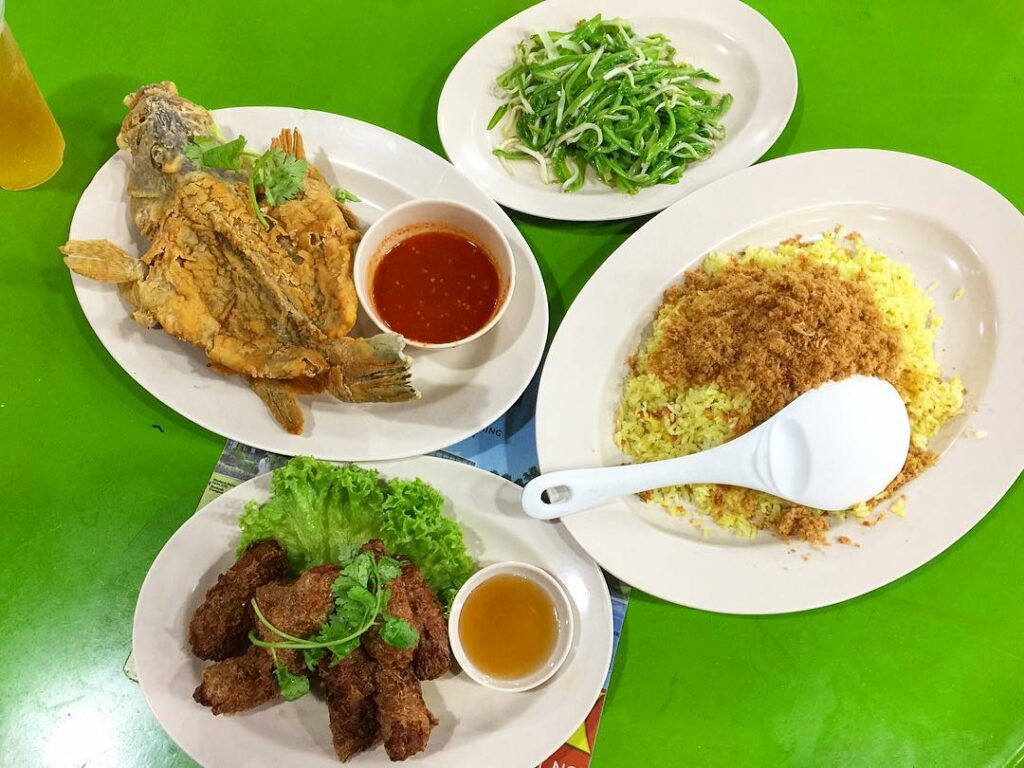 Image credit: @swfoodwonder
Thai food has been trending for the longest time. Many may have heard of Nakhon, but that isn't the only place around the North that serves good Thai food. Bei Sheng Taste of Thailand offers unique dishes such as Fried Fish Grouper ($16/$19/$22) which is crispy on the outside yet moist on the inside, pairing with a bowl of chilli sauce that plays an important role to this delicious dish. 
Address: Block 701A Yishun Avenue 5, #01-01, Singapore 761701
Opening hours: Wed-Mon 11:30am to 2pm, 5:30pm to 10pm
Tel: 6756 4883
Website
---
9. 761 Fishball Noodle
---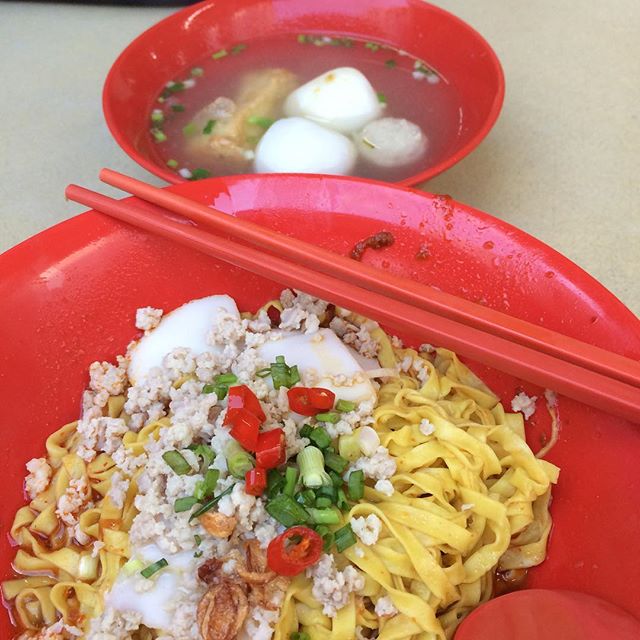 Image credit: @tommyfu.z.lai
Operating from morning to early afternoon, this shop's best sellers would be the bak chor mee ($3) and fishball noodles ($3). Their noodles are neither too hard or soft and served with the right amount of minced pork that comes with an additional fu pei guen (beancurd skin roll). People living around block 761 would know that there is a 20-minute wait and even before lunchtime, their bowls would often be sold out.
Address: Blk 761 Yishun Street 72, Singapore 760761
Opening hours: 9am till everything is sold out
---
10. 632 Wanton Noodle
---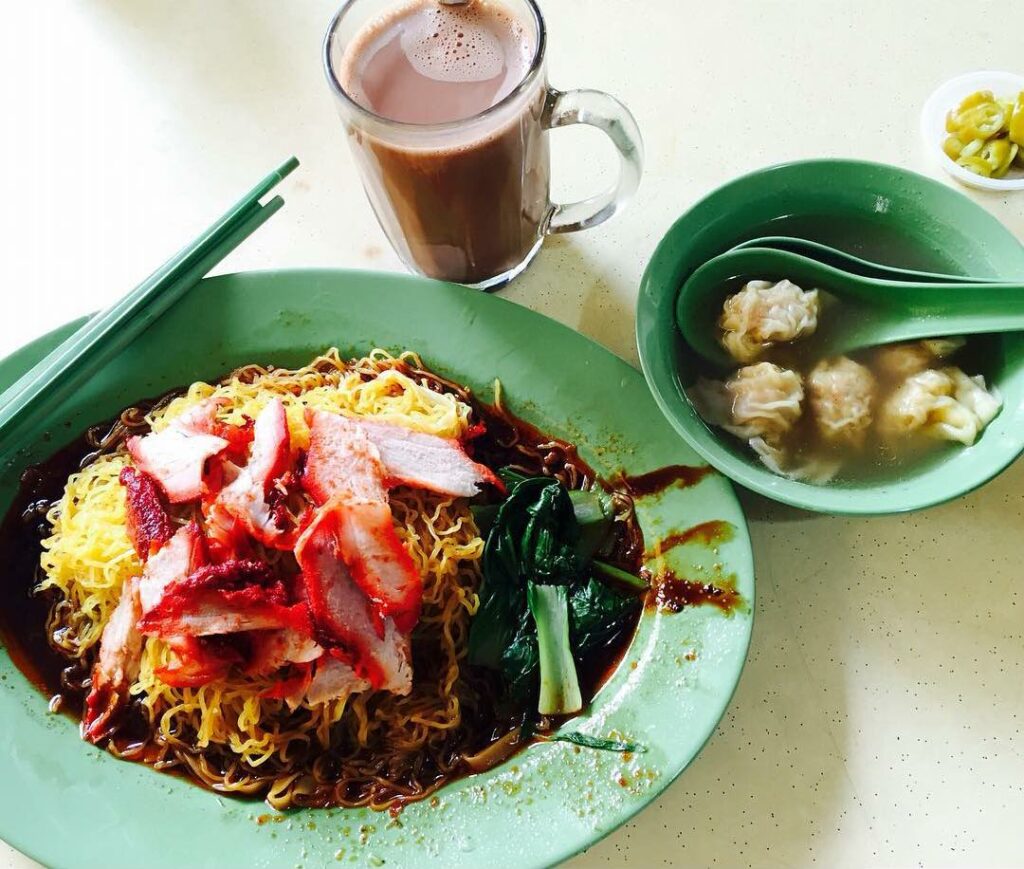 Image credit: @adelkx
In a quiet neighbourhood, the queue for this stall doesn't go unnoticed. Their best seller, of course, is the Wanton Mee ($2.50). However, their Chicken Feet Noodles ($3) are a big hit too. While we're catching up on lost sleep, these babies sell out as early as 8:30am on weekends. They are more generous with char siew than other stalls so you'll get your money's worth here.
Address: Blk 632 Yishun Street 61, Singapore 760632
Operating hours: Daily 6am to 1pm, or until everything is sold out. Closed on one weekday every fortnight.
---
"The North Remembers"
---
Before you start labelling Yishun as a 'no man's land', this curated list will prove to you that Yishun is as legit as everywhere else. You'd be pleasantly surprised to realise that a bunch of crowds queuing up for these stalls aren't people living in the neighbourhood. For more good food along the red line, check out Kampung Admiralty Hawker Centre as well!
---
Featured image taken from Instagram user @adelkx's post.