---
Best cafes in the North
---
Singapore's various neighbourhoods are all home to cafes that make for great picks when you're looking to chill with friends or the fam over brunch, or simply a sweet treat and a good cuppa coffee. We've recently covered cafes in the East, cafes in the West, and cafes in the North-East, so here's one for all those dwelling in the North of Singapore. Read on for our guide to the best cafes in the North.
---
1. The Nursery Cafe & Bar
---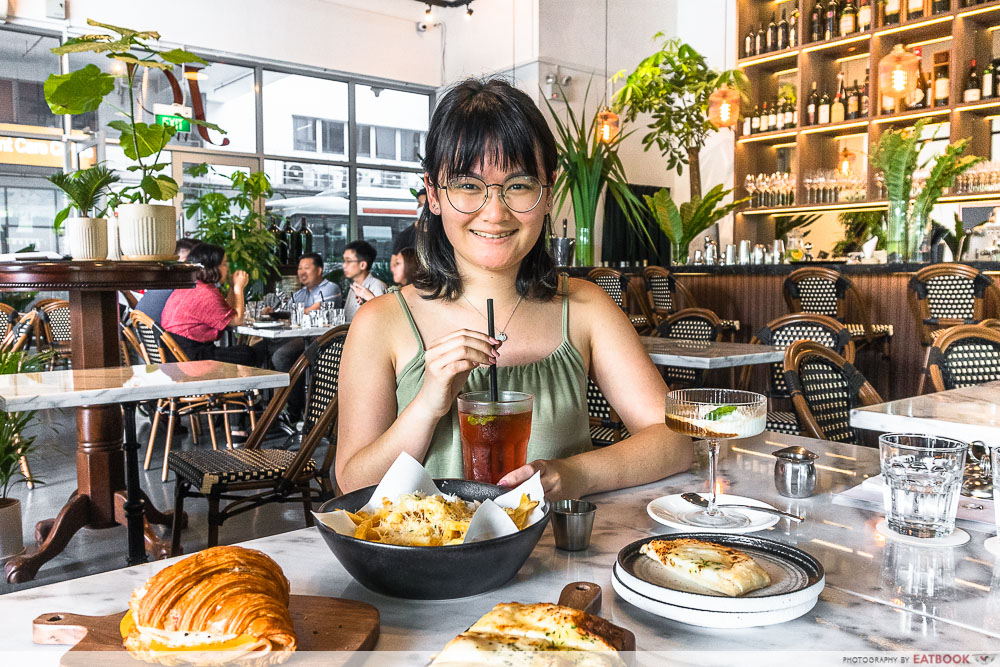 The Nursery Cafe & Bar is a new cafe in Sembawang's Gambas Crescent, serving up brunch fare and bar bites, spanning pizzas to filled croissants. Try their Four Cheese Pizza ($12.90++) where fluffy pizza dough is topped with mozzarella, mascarpone, blue cheese, and Gran Moravia. The Truffle Fries ($12.90++), are another must-order, where crispy shoestring fries are dressed in a healthy shaving of parmesan and truffle oil. 
The cafe's interiors also offer plenty to write home about, with lush botanicals framing the space, as well as Parisian-style cafe furnishings, from woven seats to marble-topped tables.
Read our The Nursery Cafe & Bar review.
Address: 7 Gambas Crescent, #01-16 ARK @Gambas, Singapore 757087
Opening hours: Mon 2pm to 10pm, Wed-Fri 2pm to 10pm, Sat 12pm-12am, Sun 2pm-10pm
Website
The Nursery Cafe & Bar is not a halal-certified eatery.
The Nursery Cafe & Bar Review: New Garden-Themed Cafe In Sembawang With Brunch Food And Bar Bites
---
2. Common Chefs
---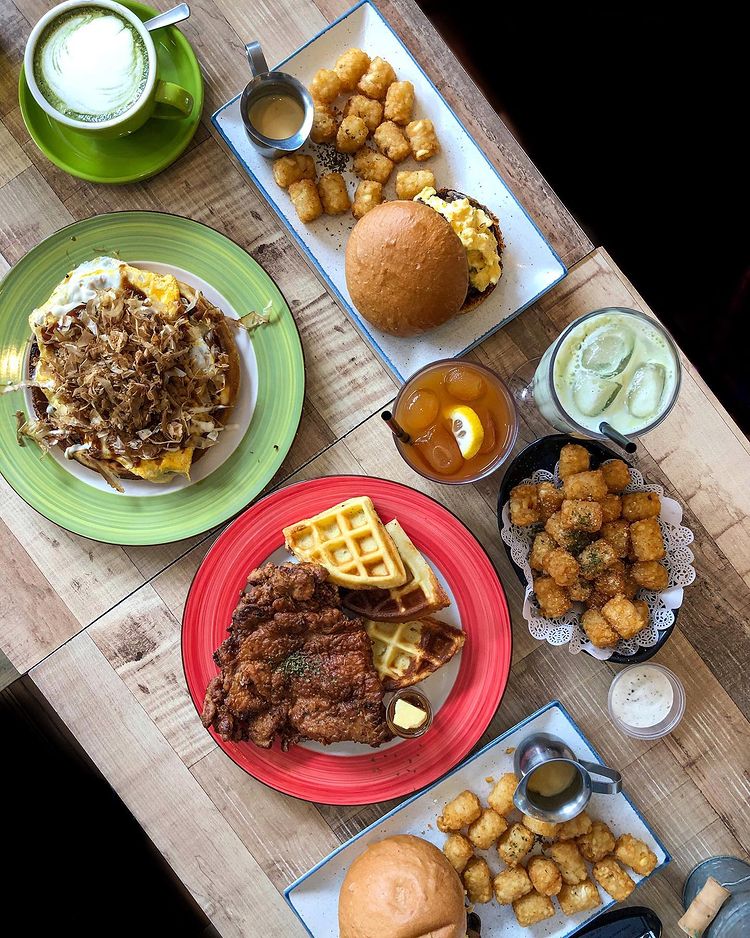 Image credit: @itstheben.eats
This hidden gem of a cafe in Sembawang's Victory 8 can get quite crowded during peak hours as fans flock by to enjoy their American-style menu items. They do an all-day breakfast, as well as burgers, pastas, and sides, but it's worth trying to bag a table over the weekend for their specials. Rich Man ($16++), for example, levels up the breakfast sandwich with creamy scrambled eggs, truffle mayo, and a spiced chorizo patty. 
If you'd like to try something more unique, their Wazzas, AKA waffle pizzas, are where it's at. Try the Okonomiyaki ($12++), which riffs on the Japanese pancake with waffle batter instead.
Address: 8 Jalan Legundi, #01-13, Victory 8, Singapore 759274
Opening hours: Mon-Fri 10am to 12pm, Sat-Sun 11:30am to 10pm
Tel: 6659 1208
Website
Common Chefs is not a halal-certified eatery.
---
3. Thorny's
---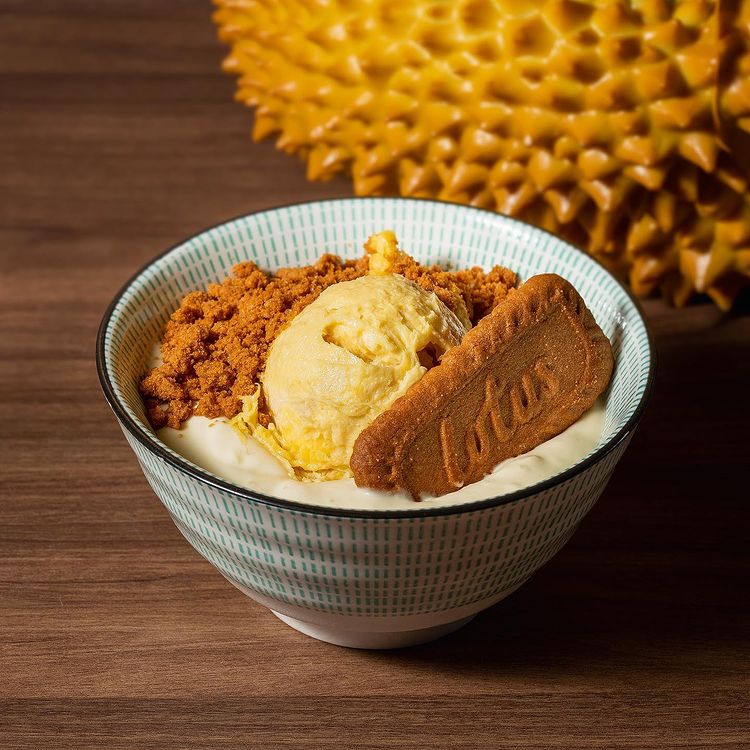 Image credit: @jtkmphotography
Get your durian dessert fix at Woodland's Thorny's. The cafe and durian supplier is famed for their MSW Durian Mousse ($6.50), served cold, with a dollop of pure MSW meat. Also try their MSW Mousse With Lotus Biscoff ($7), where the combo is topped with Lotus biscuits and crumble, for an added flavour dimension. If you're dining with a friend who isn't super keen on durian, they have other desserts too.
Address: 21 Woodlands Close, #01-26, Primz Bizhub, Singapore 737854
Opening hours: Mon-Fri 12pm to 11pm, Sat 12pm to 2am, Sun 3pm to 11pm
Tel: 8338 9656
Website
Thornys is not a halal-certified eatery but they do not serve pork or lard.
11 Best Durian Dessert Places In Singapore—Durian Puffs, Cakes And More
---
4. Cat & The Fiddle
---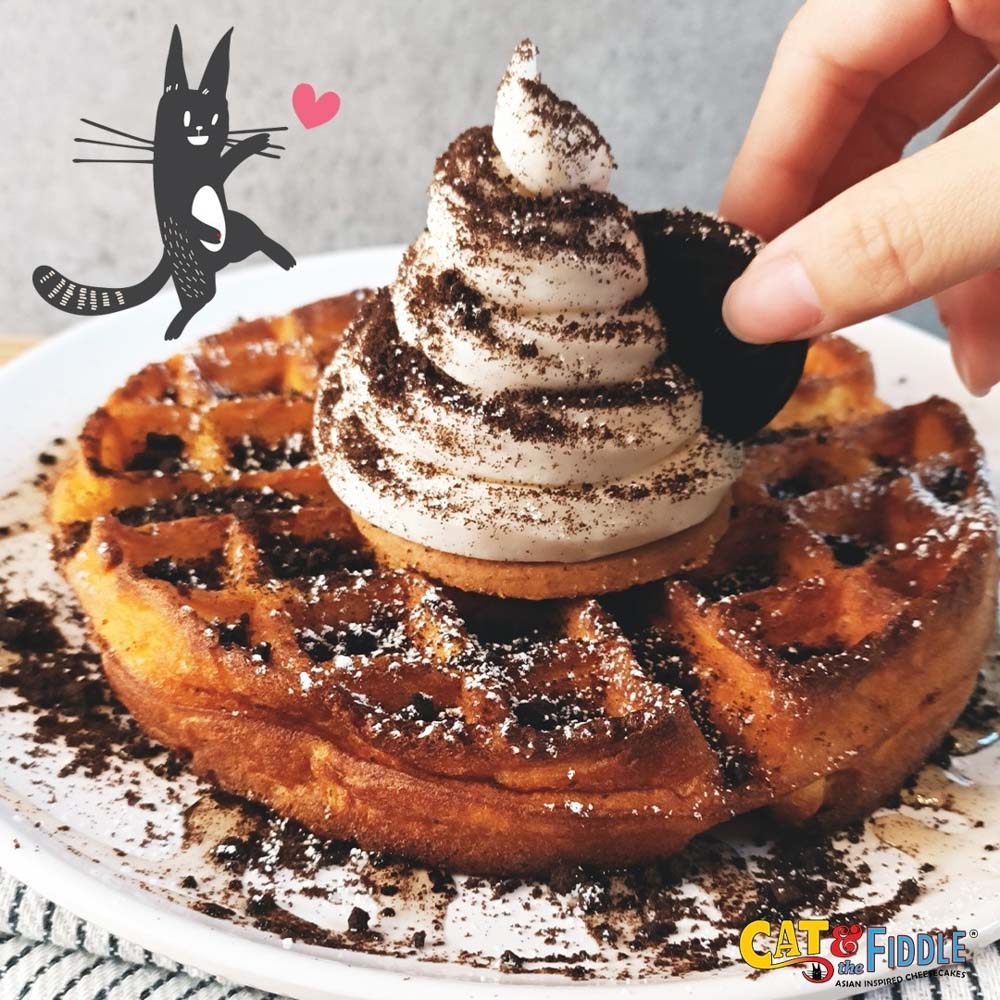 Image credit: @catandthefiddlecakes
Local cheesecake cafe Cat & The Fiddle is best known for their inventive cheesecake flavours, which you can now dine-in and enjoy at their Woods Square cafe. They've got their full range of cheesecakes available, as well as outlet-exclusive cheese soft serve ice cream, and waffles. Enjoy the duo together with their Waffle Set, priced from $10.90. A variety of coffees and teas are available too, but we suggest you try their Bottled Cold Brews ($5.80), or their French Mint Hot Drinking Chocolate ($6.80), a decadent dream of cocoa and mint.
Address: 8 Woodlands Square, #01-15, Solo 2, Woods Square, Singapore 737713
Opening hours: Daily 11am to 10pm
Website
Cat & The Fiddle is a halal-certified eatery.
New Cat & The Fiddle Cafe In Woodlands With Cheese Soft Serve And Waffles
---
5. Nicher
---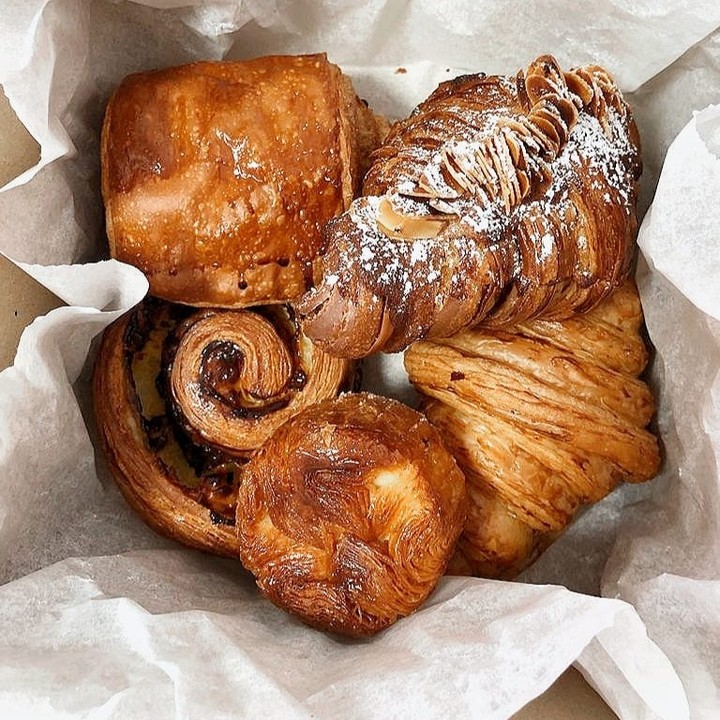 Image credit: @nicher.sg
Founded by an ex-MBS chef is Nicher, a humble cafe in the heartlands that wows with their French pastries, artisanal coffees, and cakes. While the menu of pastries rotates daily, you'll always find staples such as their buttery Croissant ($3), and the must-try Almond Chocolate Croissant ($4), layered with almond frangipane and dark chocolate. Filter coffees are also available, priced around $6, depending on your preferred brew.
Address: 60 Springside Walk, #01-08, Singapore 786020
Opening hours: Mon-Sat 11am to 5pm
Website
Nicher is not a halal-certified eatery.
---
6. Slow Bakes
---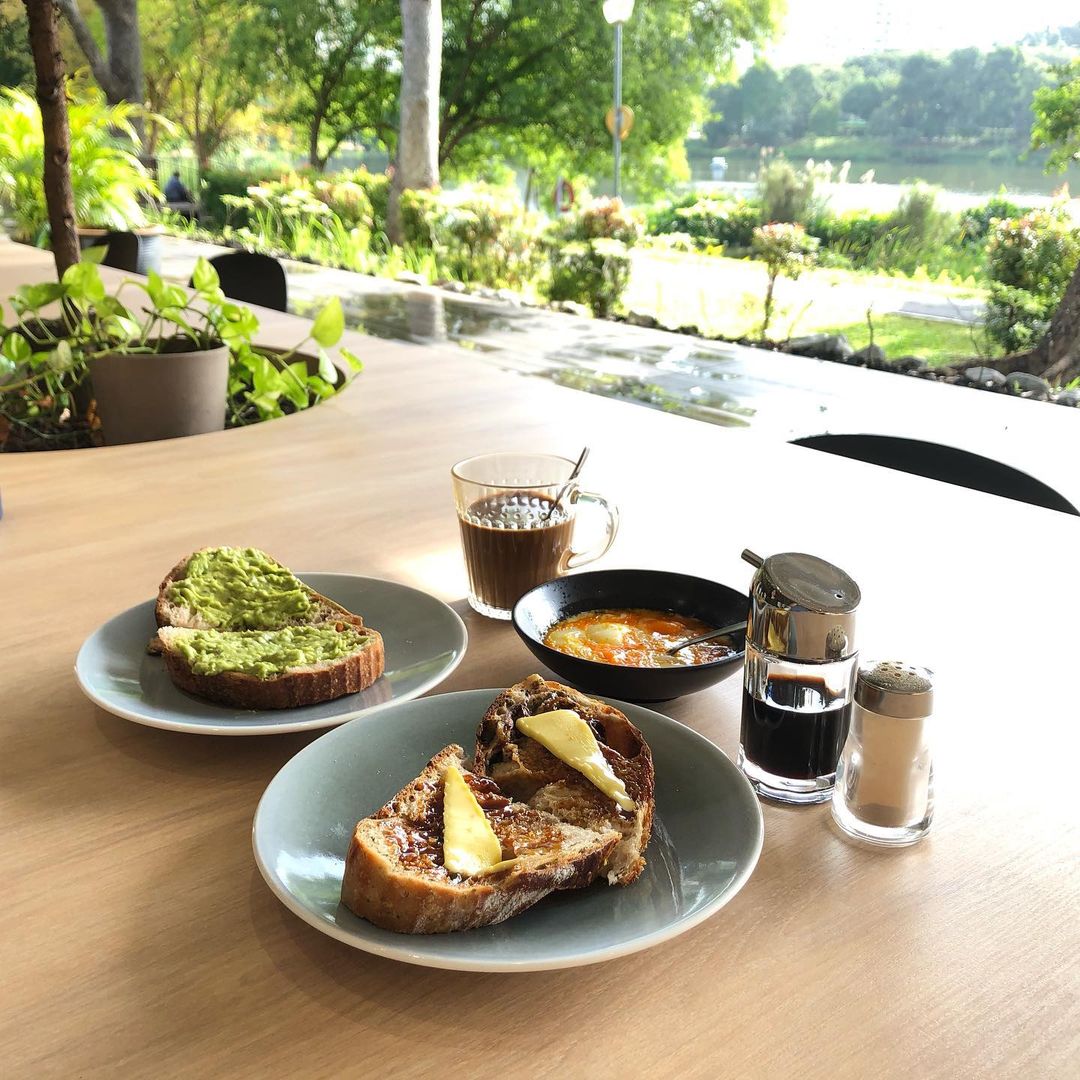 Image credit: @khoopinjoo
Slow Bakes first made waves on social media last year for being an unexpected oasis amidst Yishun Pond Park. The waterfront cafe faces serene greenery, inviting you to sit down with a good book, and even better coffee. Though the menu is lean, they've got quite a range of light bites, including Matcha Adzuki Buns ($3), Mushroom Cheese buns ($3), and Cinnamon Rolls ($3). Otherwise, try their vegan-friendly breakfast sets, starring house-made kaya. The toasts start at $2.80 a slice, while the sets, which include a drink and soft-boiled eggs, will set you back $4.50.
Address: 30A Yishun Central 1, Tzu Chi Humanistic Youth Centre, Singapore 768796
Opening hours: Daily 7am to 2pm
Tel: 9456 2370
Website
Slow Bakes is not a halal-certified eatery.
Slow Bakes: Waterfront Bakery Cafe At Yishun With Matcha Azuki Buns And Cinnamon Rolls
---
7. The Urban Hideout
---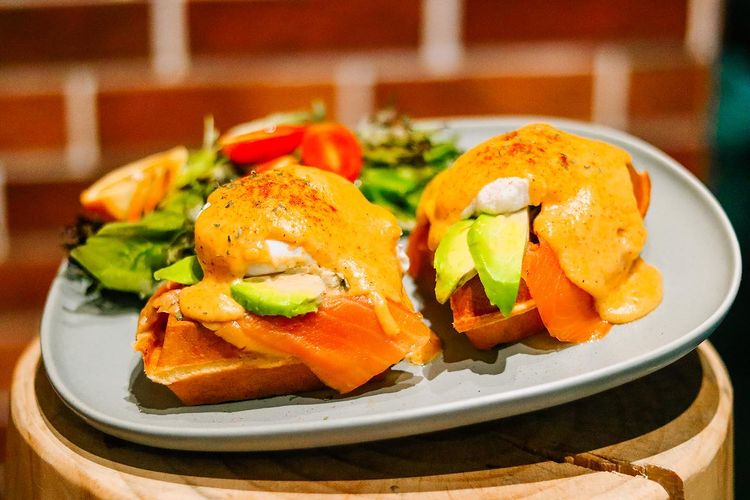 Image credit: @theurbanhideoutsg
The Urban Hideout is a pet-friendly cafe in the north that specialises in brunch fare, artisanal gelato, and coffee. Swing by before 5pm to dig in to their savoury menu, with classic dishes such as Eggs Royale Waffles ($18.90++), where eggs benedict is served on waffles, and jumbo stuffed croissants, served with fillings such as Ham & Cheese ($10.90++), or Smoked Salmon & Egg Mayo ($10.90++).
All-day mains and dinner items are also available, though the latter is only sold after 5pm. If you'd like a quick dessert fix, then try any of their hand-churned gelato flavours, priced at $3.90 a scoop. They also have a pet food menu, so your fur kid can dine with the fam!
Address: 60 Springside Walk, #01-05, I The Brooks, Singapore 786020
Opening hours: Tue-Fri 12pm to 10:30pm, Sat-Sun 10:30am to 10:30pm
Tel: 8879 9722
Website
The Urban Hideout is not a halal-certified eatery.
---
8. Overscoop
---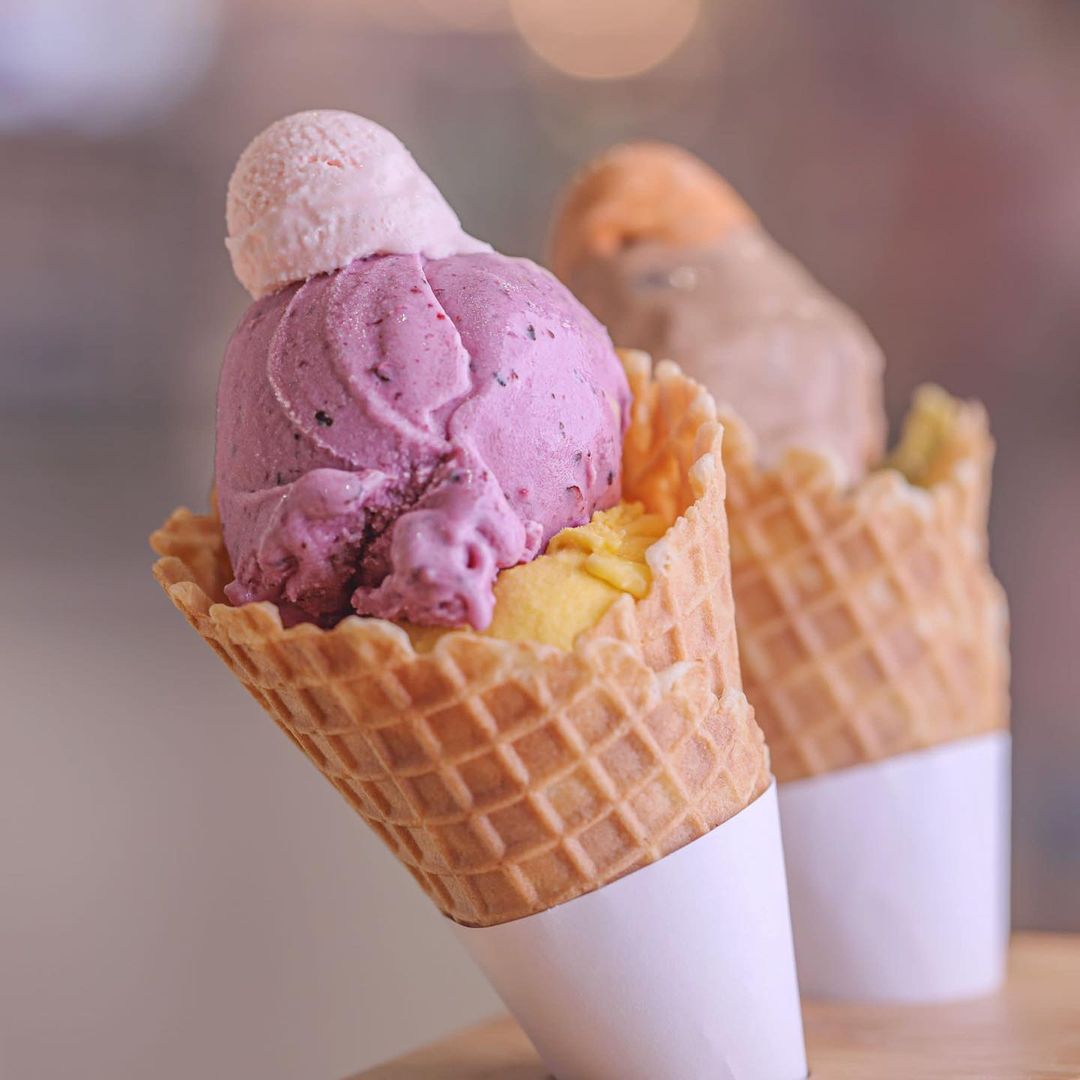 Image credit: @overscoopsg
Yishun residents are definitely familiar with Overscoop, a Junction 9 gelato and waffles cafe. Scoops start at $4.30, which you can also enjoy served atop a croffle, waffle, or lava cake, with a $6 top-up. The flavours here are truly one-of-a-kind, so expect to find scoops you won't get elsewhere, from boozy Moutai Baijiu and Craft Beer, to caramelly Salted Toffee Cookies, and even Ondeh-ondeh gelato!
Website
Full list of outlets
Overscoop is not a halal-certified eatery.
---
9. Fluff Stack
---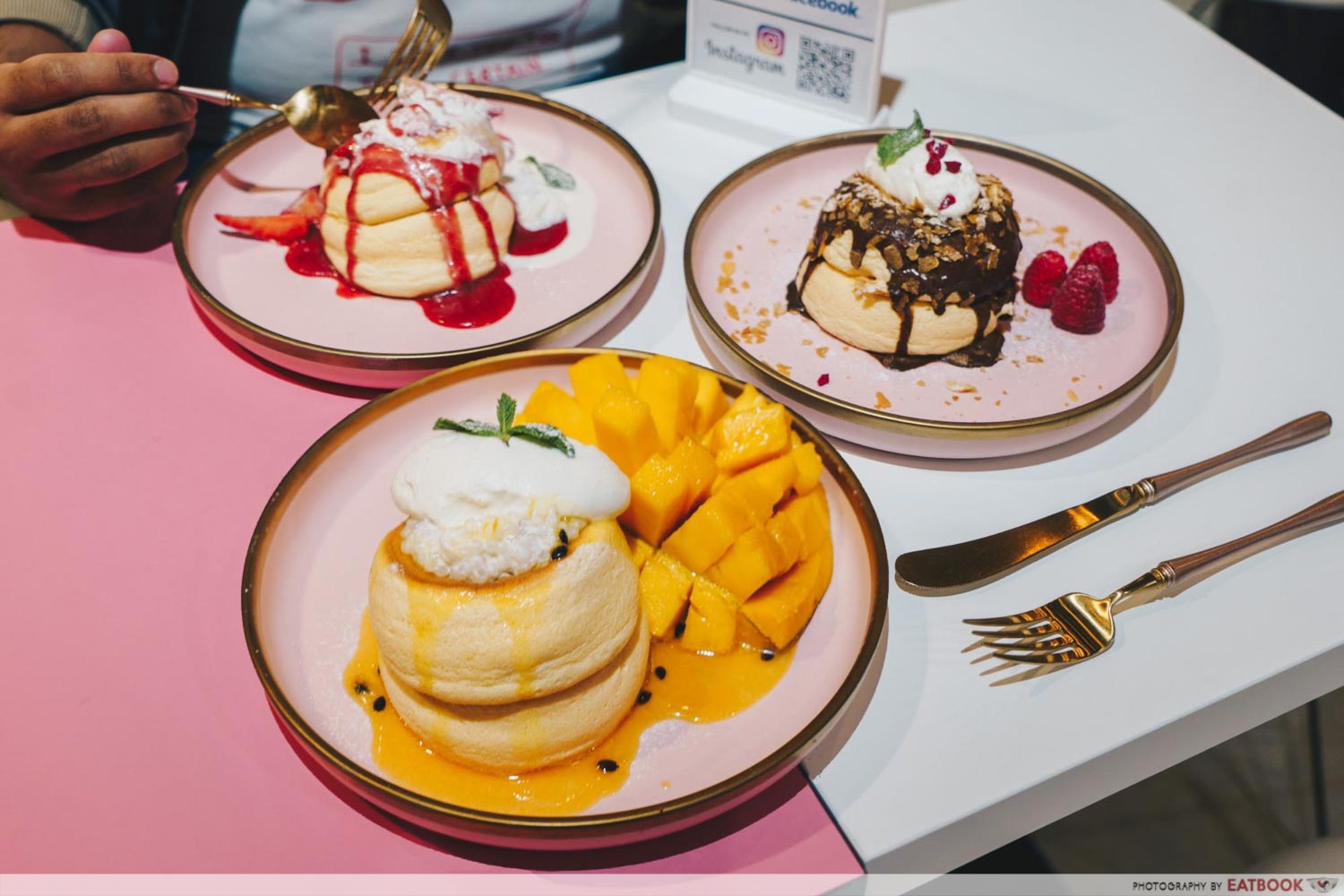 Halal-certified cafe Fluff Stack is famed for their pillowy, made-to-order soufflé pancakes, available in a variety of flavours. Their Classic Premium ($13.50) stack comes with airy pancake rounds, a side of honey butter, Chantilly cream, and 100% Canadian maple syrup. If you prefer something a touch more unique, there's their Musang King ($17.50), dressed in a house-made durian anglaise and gula melaka syrup, as well as their rich Salted Caramel ($14.50), starring cheese foam and a sauce made in-house. Be prepared for crowds at peak hours, and to wait a little for your pancakes to arrive as they do take about 15 to 20 minutes to cook.
Read our Fluff Stack review.
Address: 1 North Point Drive, #02-115, Northpoint City, Singapore 768019
Opening hours: Sun-Thurs 11am to 9:15pm, Fri-Sat 11am to 9:45pm
Tel: 9671 3166
Website
Fluff Stack is a halal-certified eatery.
Fluff Stack Review: Souffle Pancakes With Strawberry Cheese And Chocolate Hazelnut Toppings
---
10. No Horse Run
---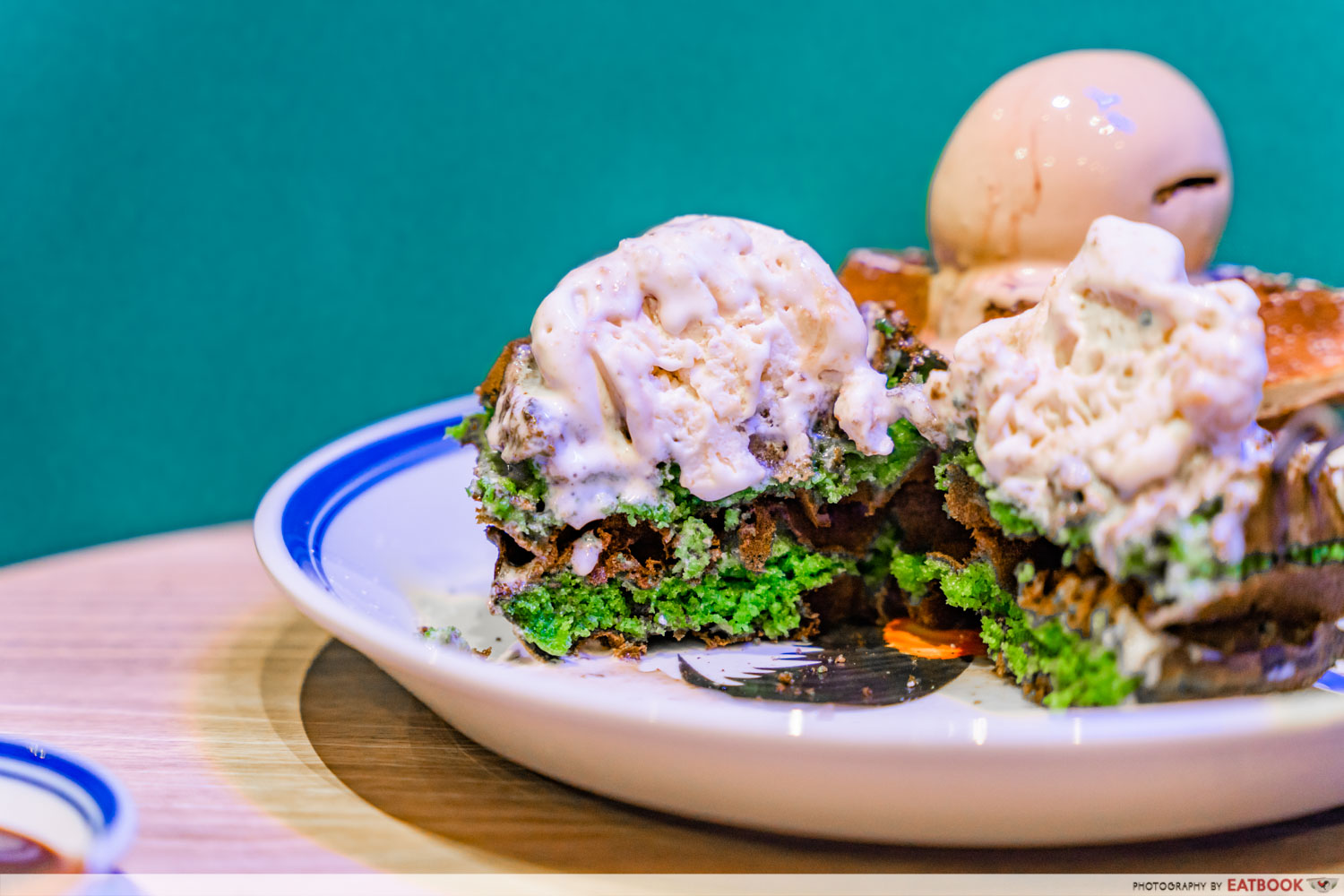 No Horse Run is a gelato and waffles joint with a distinctly local twist. The brand has two cafes in the North: one in Yishun, and the other in Choa Chu Kang. Head down to either to enjoy their buttermilk waffles and locally inspired gelato, especially their Pandan Gula Melaka Waffles ($6.50) and crowd favourite Muah Chee ($5) gelato. The latter sees creamy gelato studded with bits of peanut and chewy muah chee. 
The Choa Chu Kang outlet also has a savoury menu, with highlights ranging from kolo mee to all-day breakfast, and pasta-dishes too!
Read our No Horse Run review.
Yishun outlet
Address: 160 Yishun Street 11, #01-216, Singapore 760160
Opening hours: Daily 2pm to 2am
Tel: 8385 3839
Choa Chu Kang outlet
Address: 50A Choa Chu Kang Loop, #01-21, Singapore 689959
Opening hours: Mon-Thurs 10am to 10pm, Fri 10am to 12am, Sat 9am to 12am, Sun 9am to 10pm
Tel: 8189 4456
Website
No Horse Run Review: Smoked Milk, Muah Chee, And Cereal Mai Pian Gelato In Yishun Open Till 2am
---
Cafes in the north for brunch and more
---
Here are all the cafes worth checking out to get brunch or just your coffee fix.
We also have guides to the best cafes in every other Singaporean district! Here are our guides to the best cafes in the East, best cafes in the West, and best cafes in the North-East.
24 North-East Cafes To Check Out Between Serangoon And Punggol For Brunch And More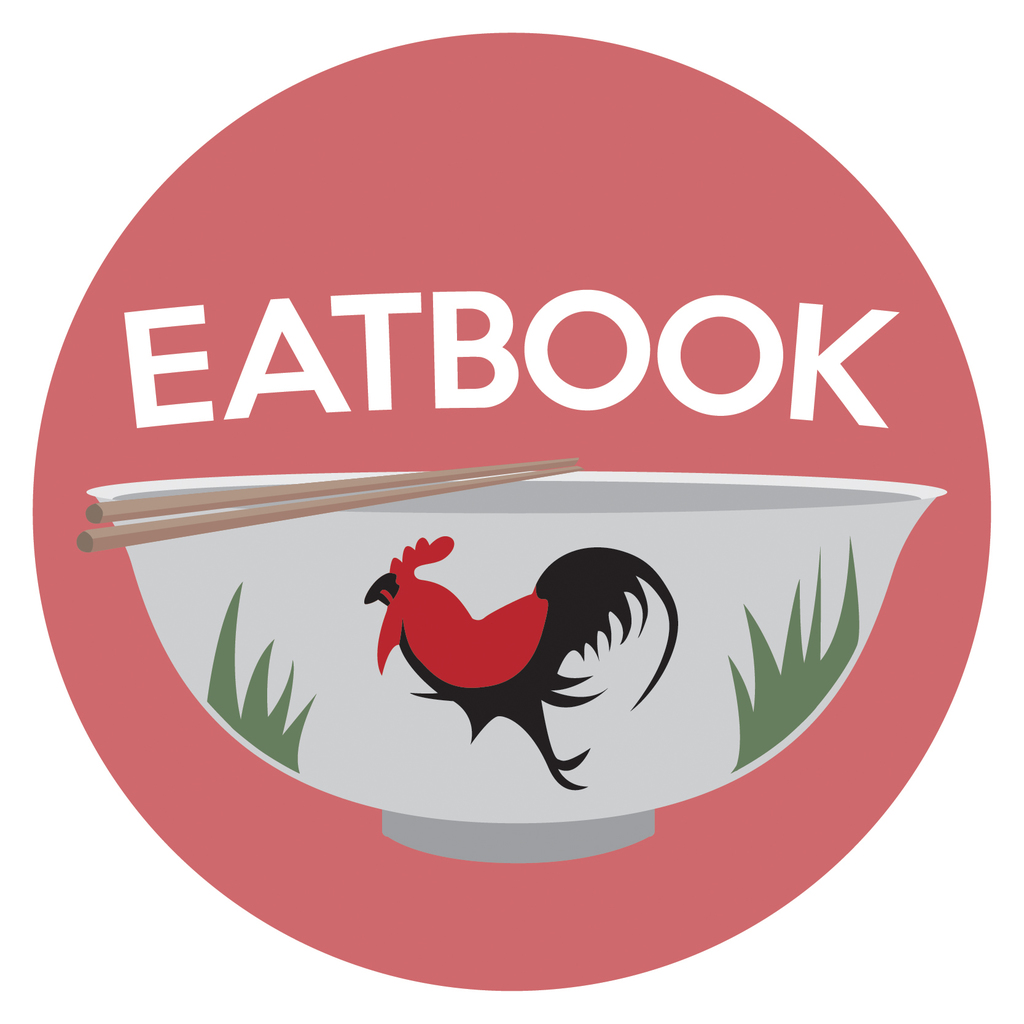 Drop us your email so you won't miss the latest news.