Delicious roast meats by You Kee XO Restaurant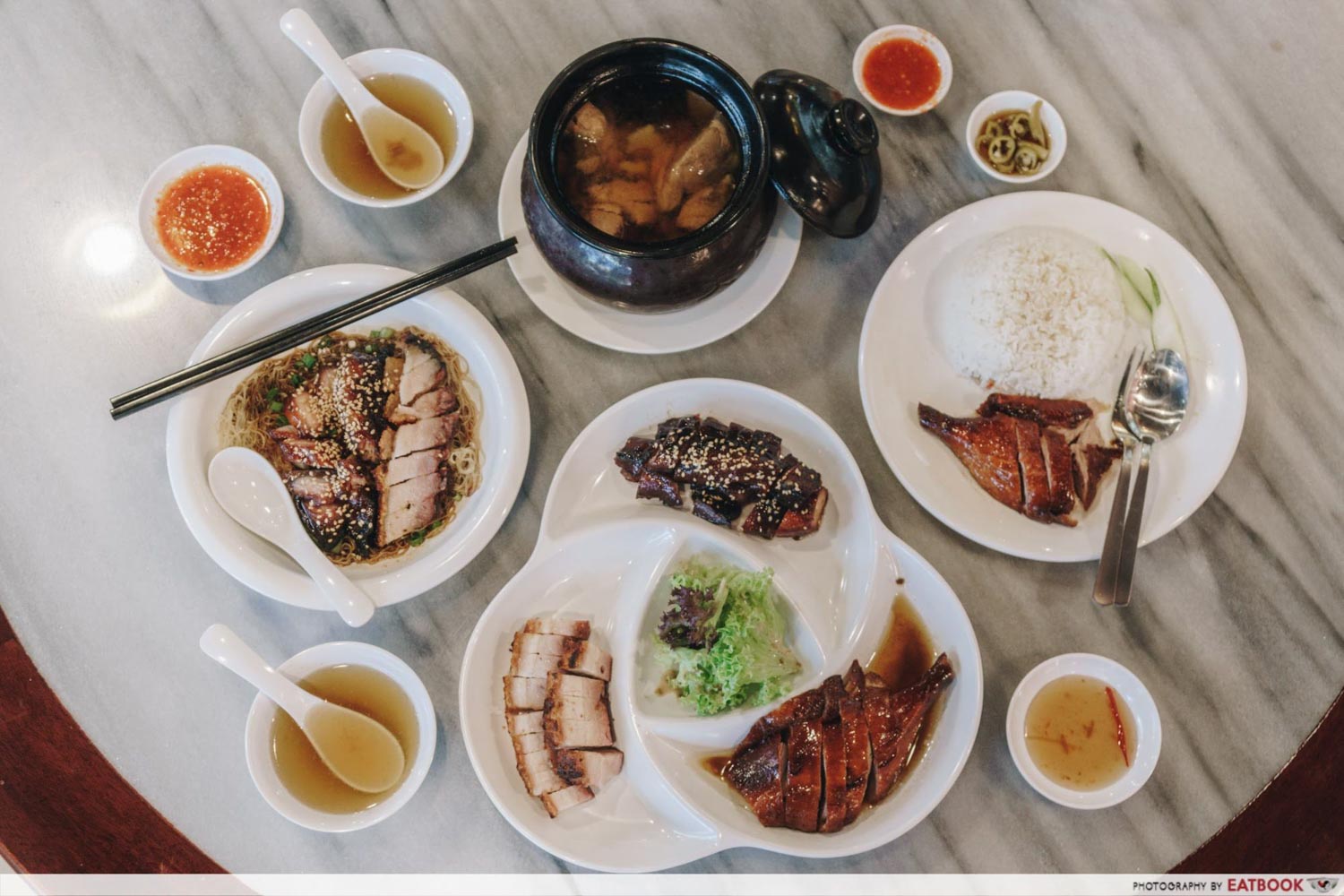 For most of us, making impromptu trips to JB for food or shopping has become a norm. If you're a fan of JB getaways, you would have probably witnessed the snaking queues at You Kee XO Restaurant over at KSL City. Over the past decade, this family-run eatery has gained widespread popularity with its delicious roast meats and nourishing soups.
And with their first overseas outlet opening in Joo Chiat, you can now enjoy their roast meats without crossing the Causeway!
Food at You Kee XO Restaurant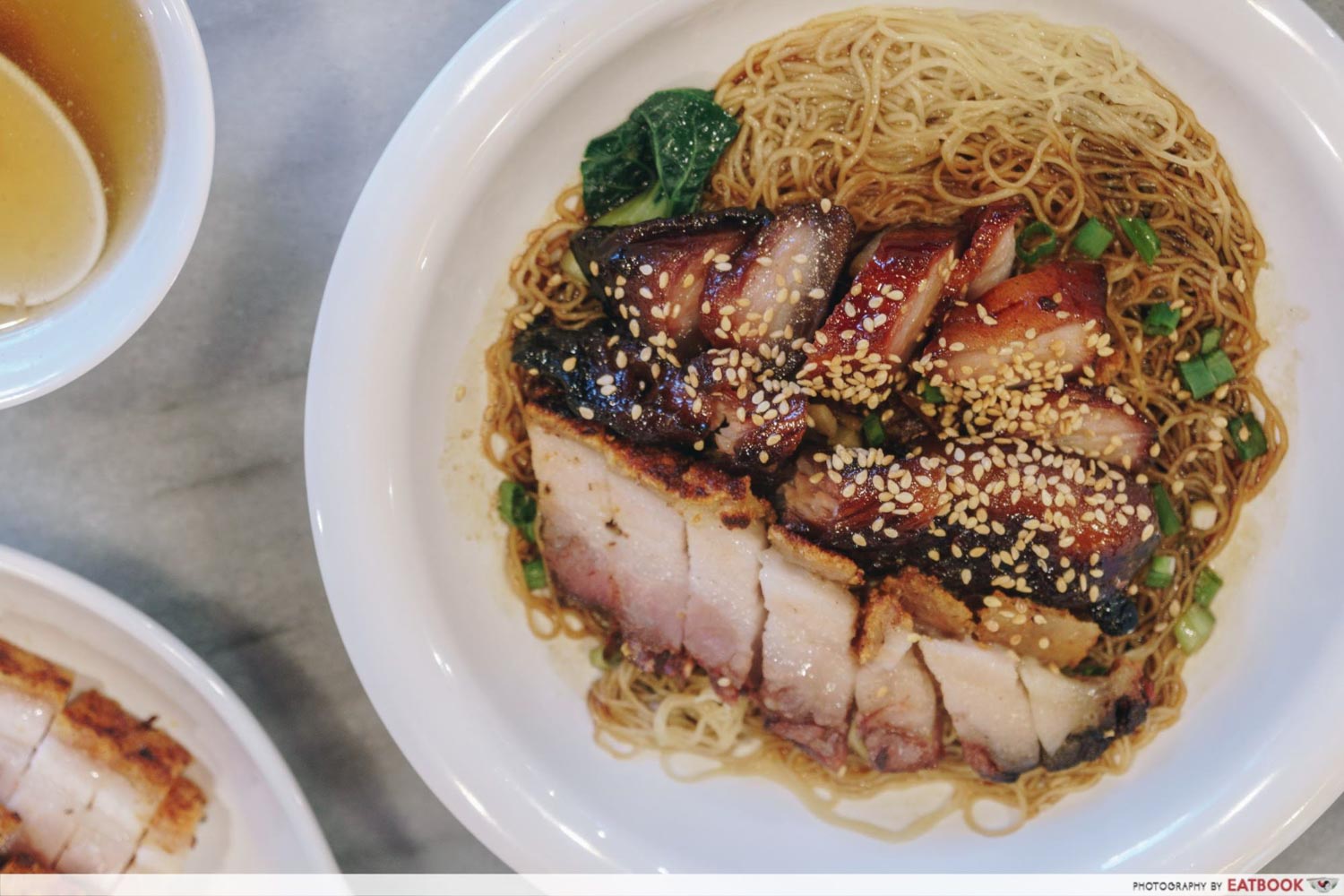 You Kee XO Restaurant is like a typical zi char restaurant. Flip through its menu and you'll find familiar dishes such as Handmade Signature Beancurd ($8.80) and Steamed Fish with "Teochew Style" ($21.80).
But it's their roast meats that are the star of the show, with their BBQ Pork Belly "Char Siu" & "Siu Yok" with Noodle ($7.50) and XO Duck Drumstick with Rice ($8) being hot favourites.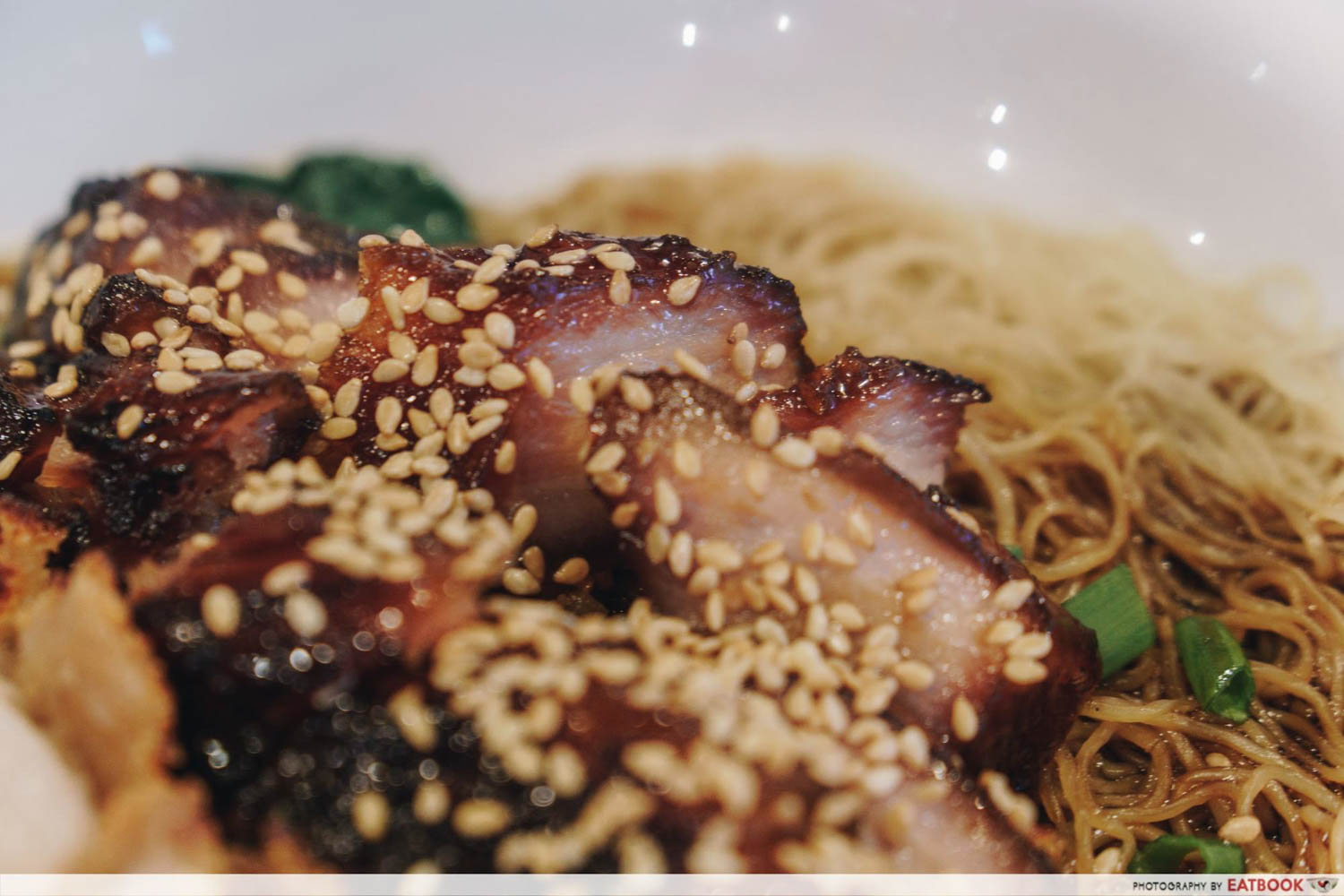 With their thick slabs of gorgeously charred meat, the char siew was an enticing treat for both my eyes and belly. A decadent layer of fat topped the meat – a prelude to the rich symphony of flavours.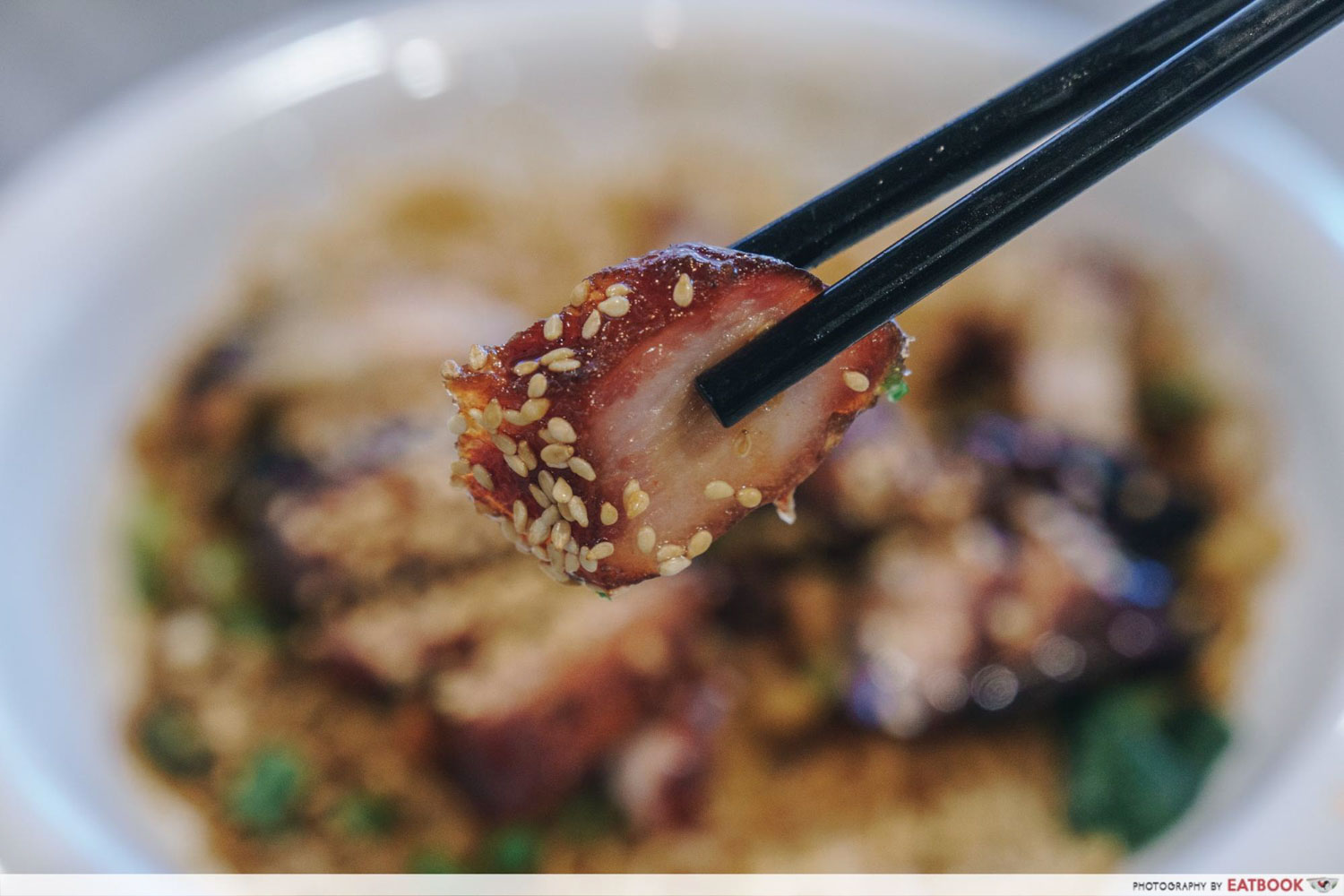 My teeth barely moved as the fats melted into a pool of luxurious creaminess. The honeyed coating of sauce heightened the porky tang of the meat, and the generous sprinkle of sesame seeds wrapped up this robust ensemble with a nutty zing.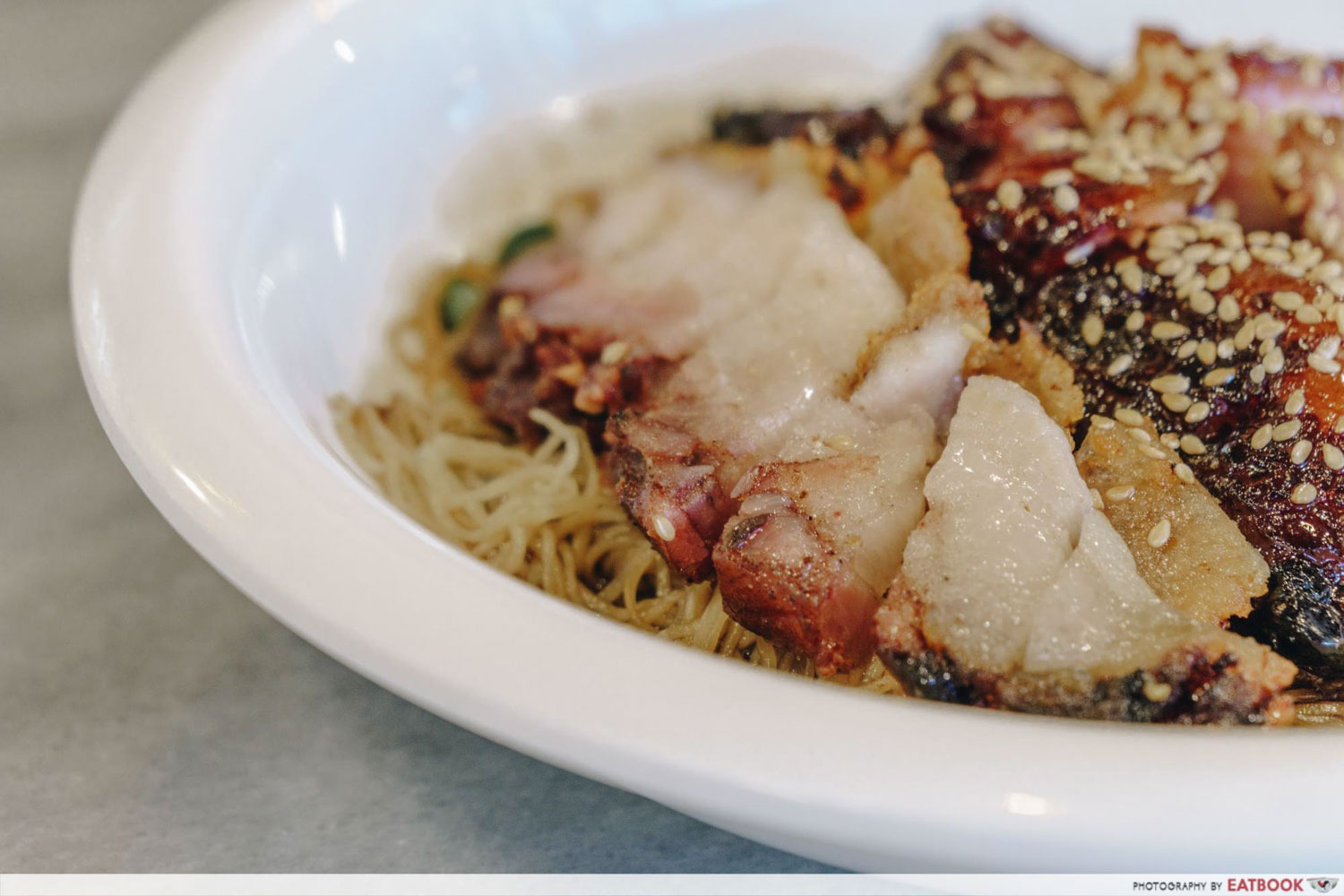 It was love at first bite for the siu yok, as it dazzled me with its ASMR-worthy crust and explosive taste. The base of the meat possessed a bright shade of red, suggesting a handsome rub of fermented beancurd. White pepper was probably added as well, explaining the salty and peppery bite of the meat.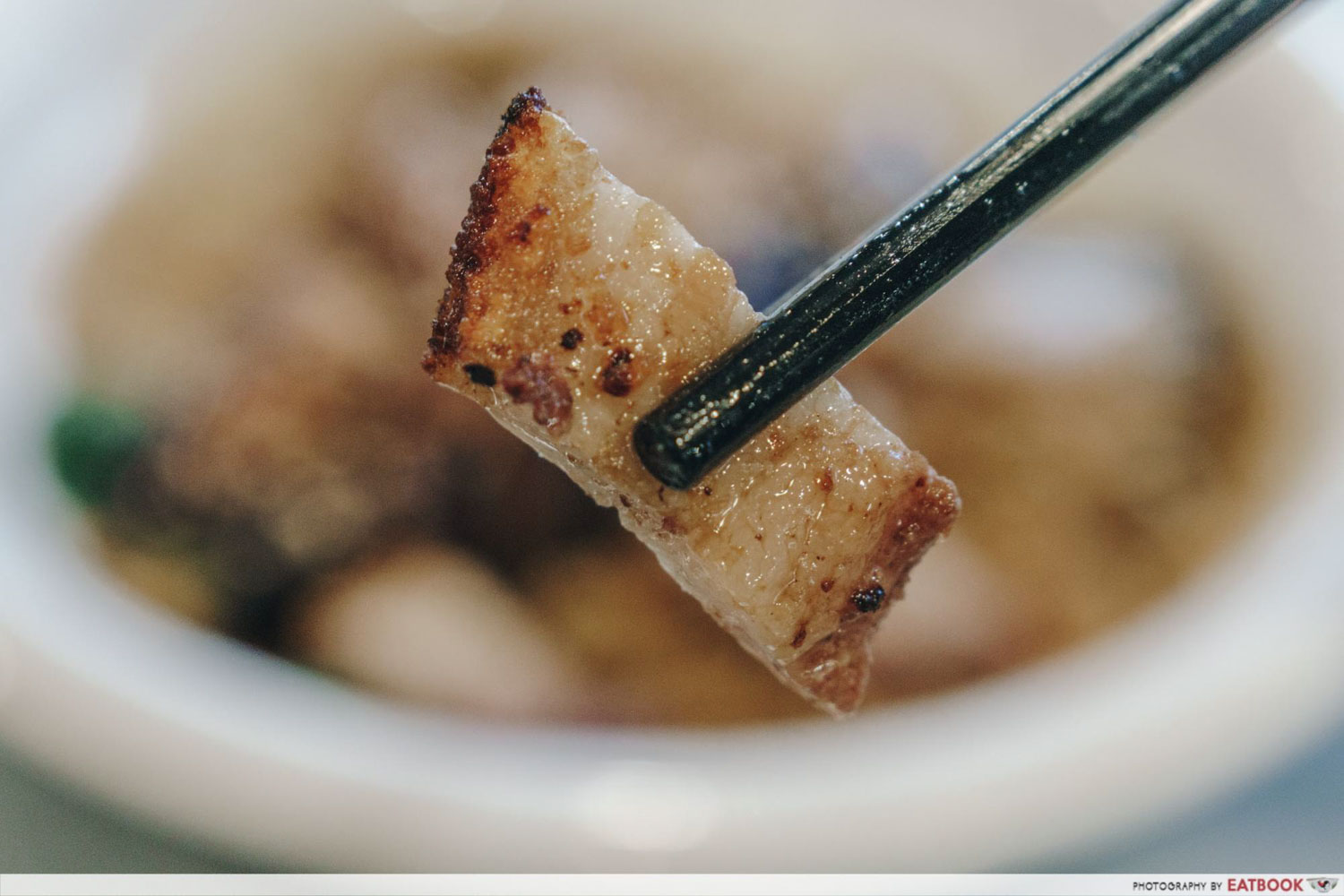 Similar to their char siew, the roasted pork had generous layers of fat. Alas, like many fatty meats, while the first few bites were sinfully glorious, the last few mouthfuls were simply jelak.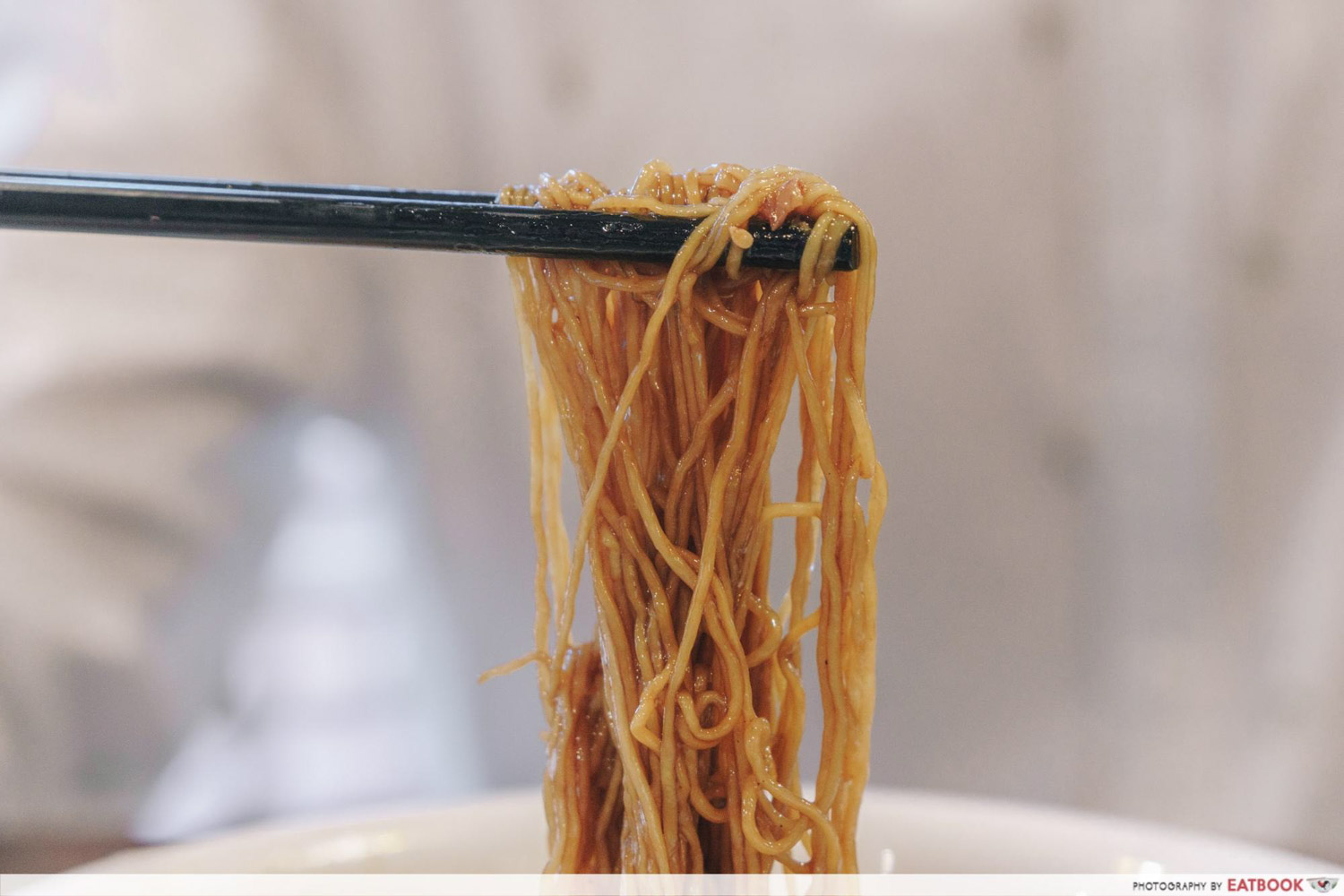 Top off this calorific treat with their springy mee kia. Wrapped in a blanket of oyster sauce, these noodles were untainted by an alkaline aftertaste. The coup de grace that brought me to porky heaven was the lavish garnish of pork lard, adding buttery undertones to this savoury medley.
That being said, the noodles tend to clump up because of the thick gravy.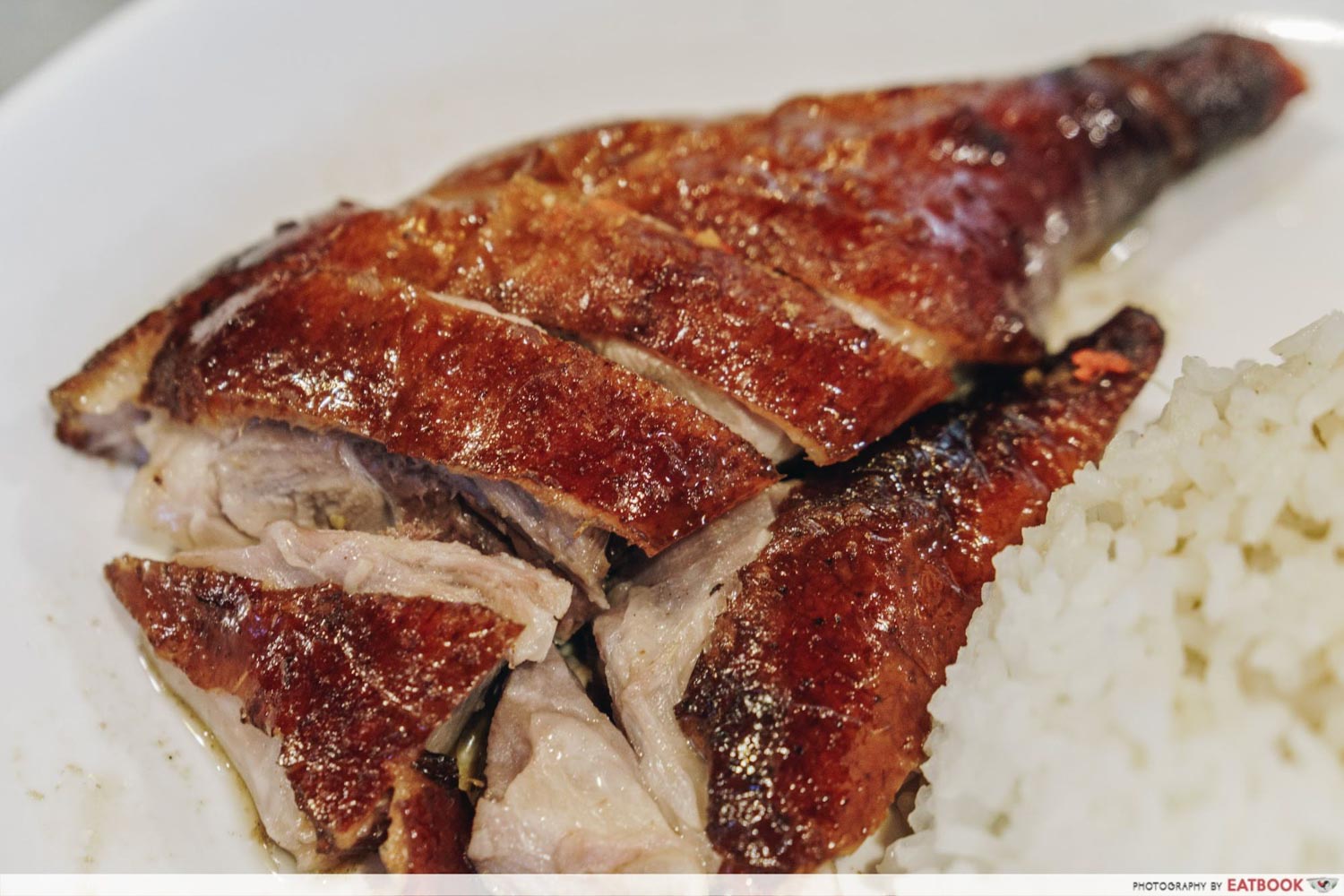 Impressively, the XO Duck Drumstick wth Rice ($8) hits the lofty standards set by the BBQ Pork Belly "Char Siu" & "Siu Yok" with Noodle.
Lightly pressing down on the meat with my fork brought forth a cascade of juices and duck drippings – a testament to its succulence.
Well-marinated with five-spice powder and bean paste, the duck barely carried any hints of gaminess. While some stalls tend to be heavy-handed with their seasoning, the marinade here hits the sweet spot. Piquant accents of five-spice and pepper matched up to the bold kick of the meat and created a tantalising potpourri of flavours.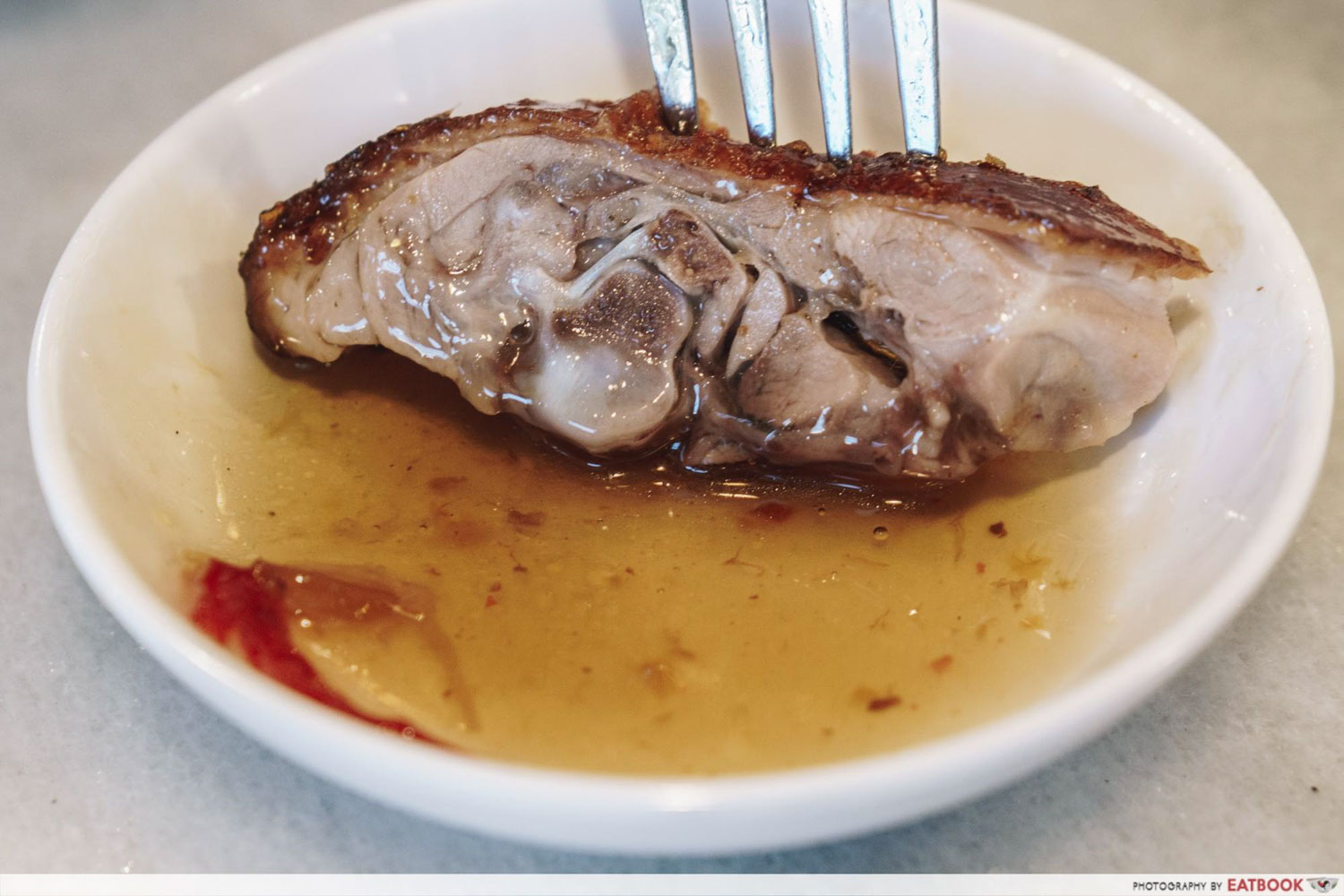 Dunk the roast duck in their house-made sour plum sauce and enjoy how the sweet, spicy, and sour notes complement the punchy tang of the meat.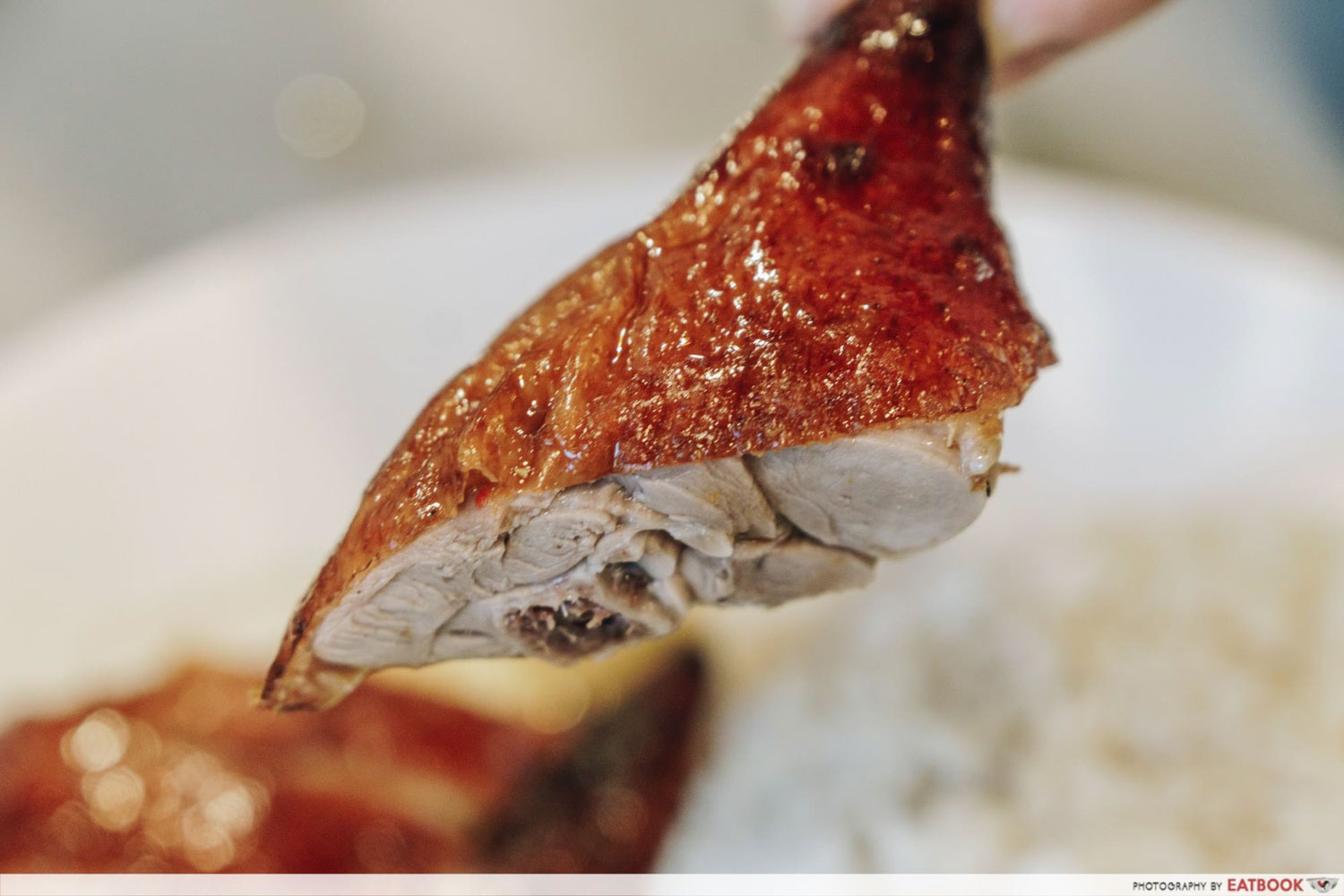 Now onto my favourite part of the roast duck: the skin. Boasting a paper-thin crispness, it crackled in my mouth and swirled across my tongue in a dance of buttery flavours.
Here's where the rice comes in. Drizzled with a generous scoop of gravy, the rice balanced the greasy aftertaste of the skin with its herbal sweetness.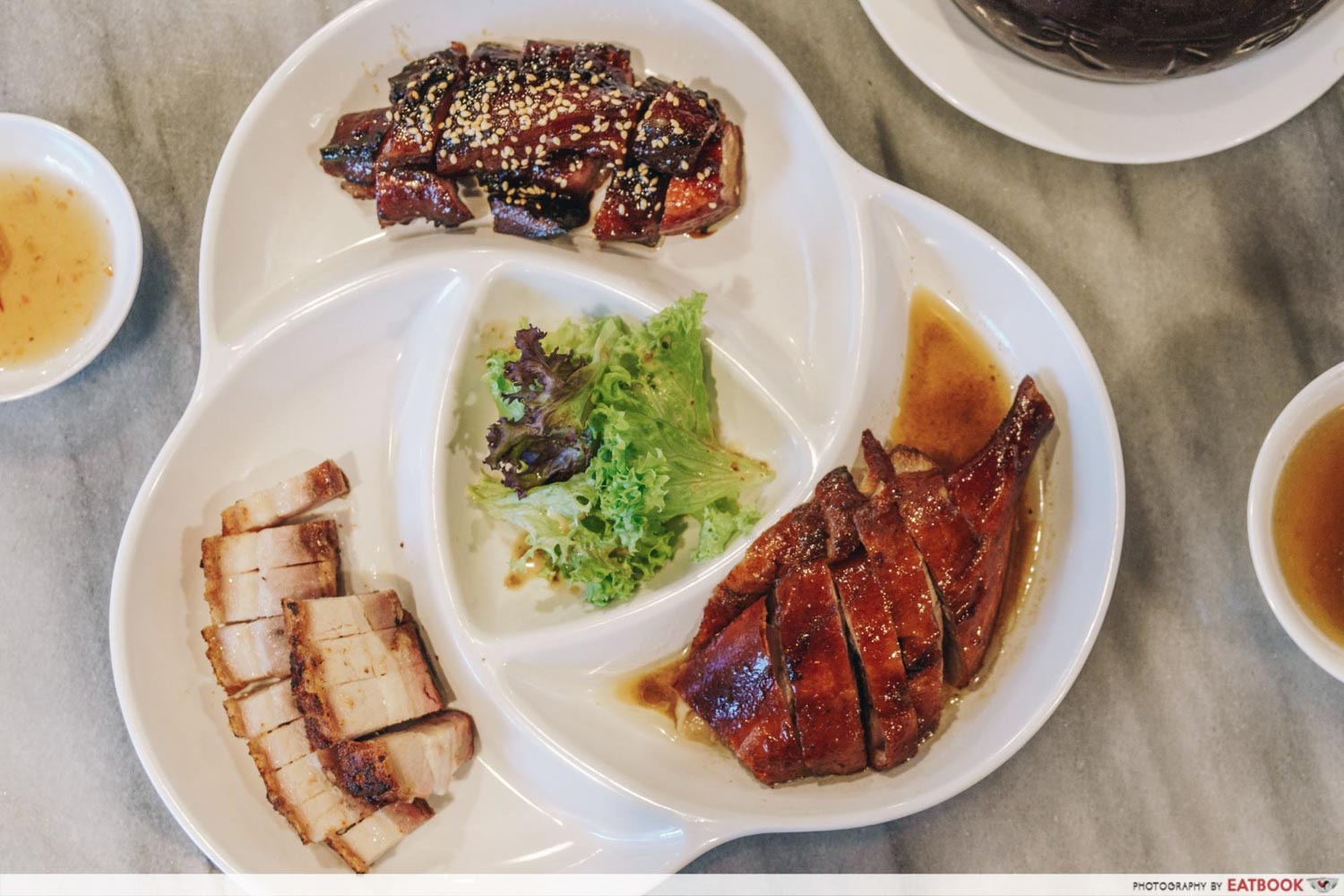 If you are visiting in a large group, you can consider ordering their Roast Meat Platter ($23.80/$33.80/$43.80) instead. Featuring their Crystal BBQ Pork Belly "Char Siu" ($9.80), Traditional Roasted Pork Belly "Siu Yok" ($6.80), and XO Signature Roasted Duck ($8), this bountiful set can feed up to six meat lovers.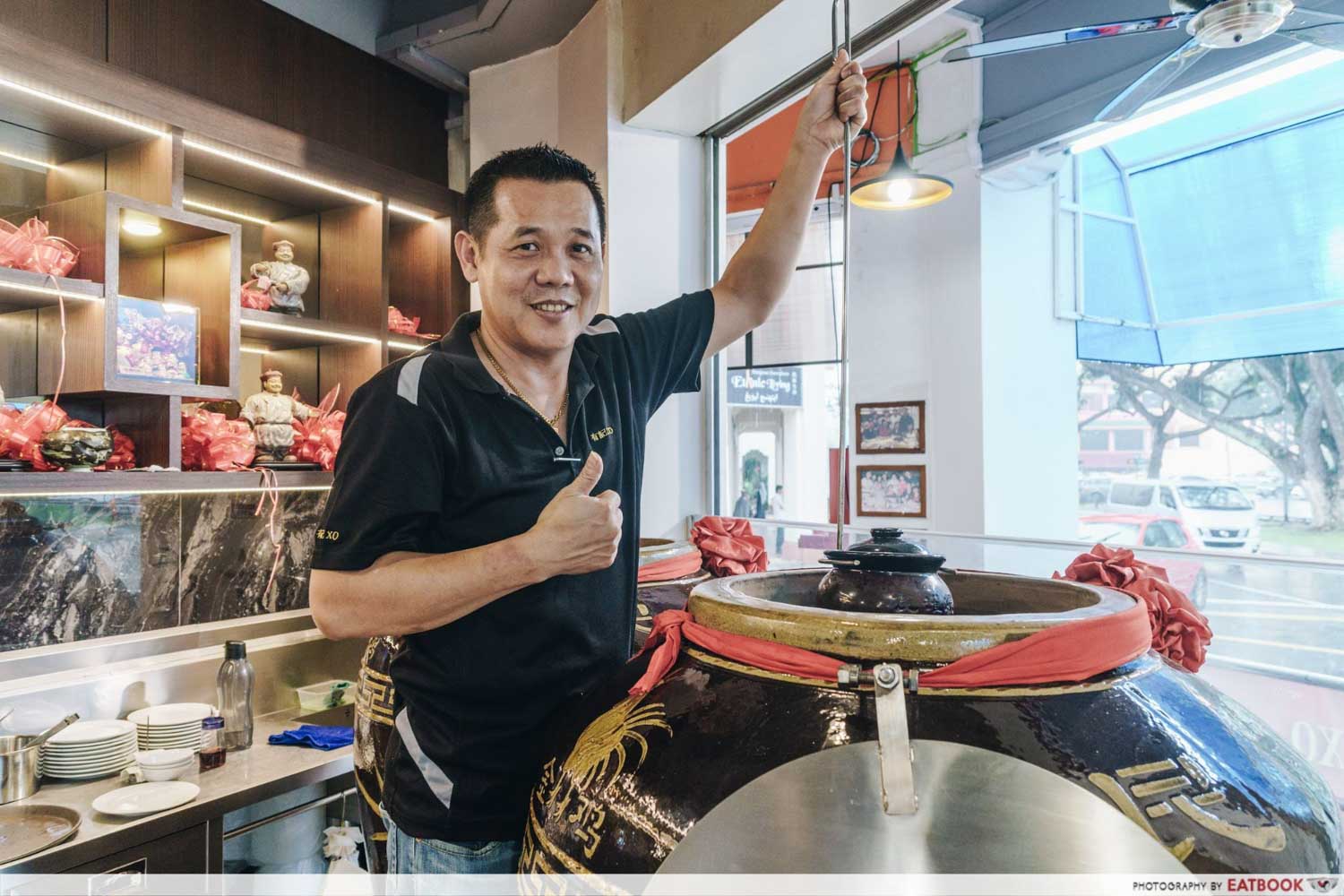 Other than their sumptuous roast meats, the restaurant also takes pride in their herbal soups. Unlike most eateries, You Kee XO Restaurant simmers the broth over a charcoal fire for more than 15 hours in these giant urns.
Take note that their soups are rotated daily, so you will never know what to expect.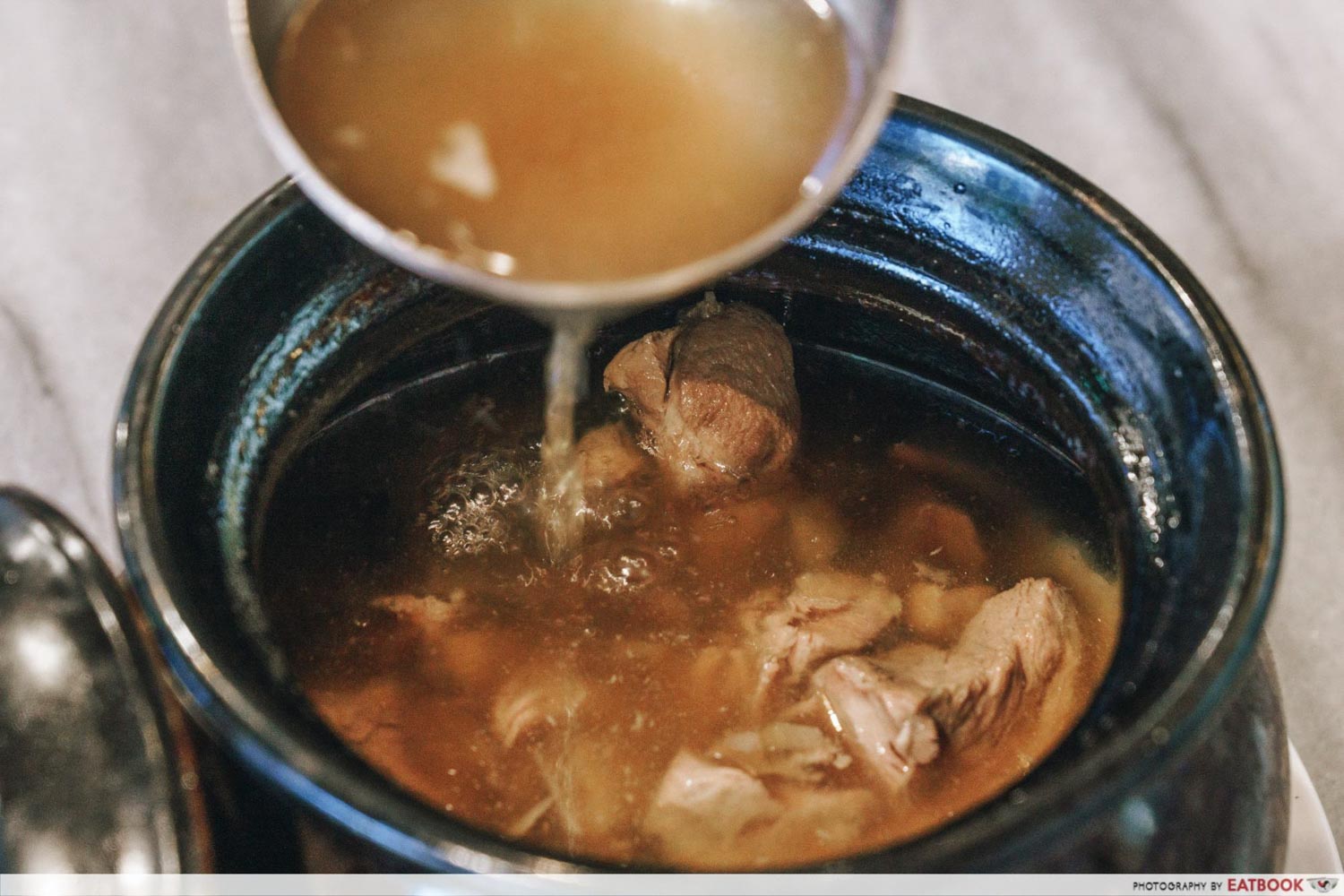 Their Soup Of The Day ($12) impressed me with an invigorating combo of flavours. Leading the pack were sweet notes of wolfberries and red dates, with bitter tinges of dang shen (poor man's ginseng) hot on its heels. The knockout blow came from a wallop of rich savouriness that was teased out from the meat.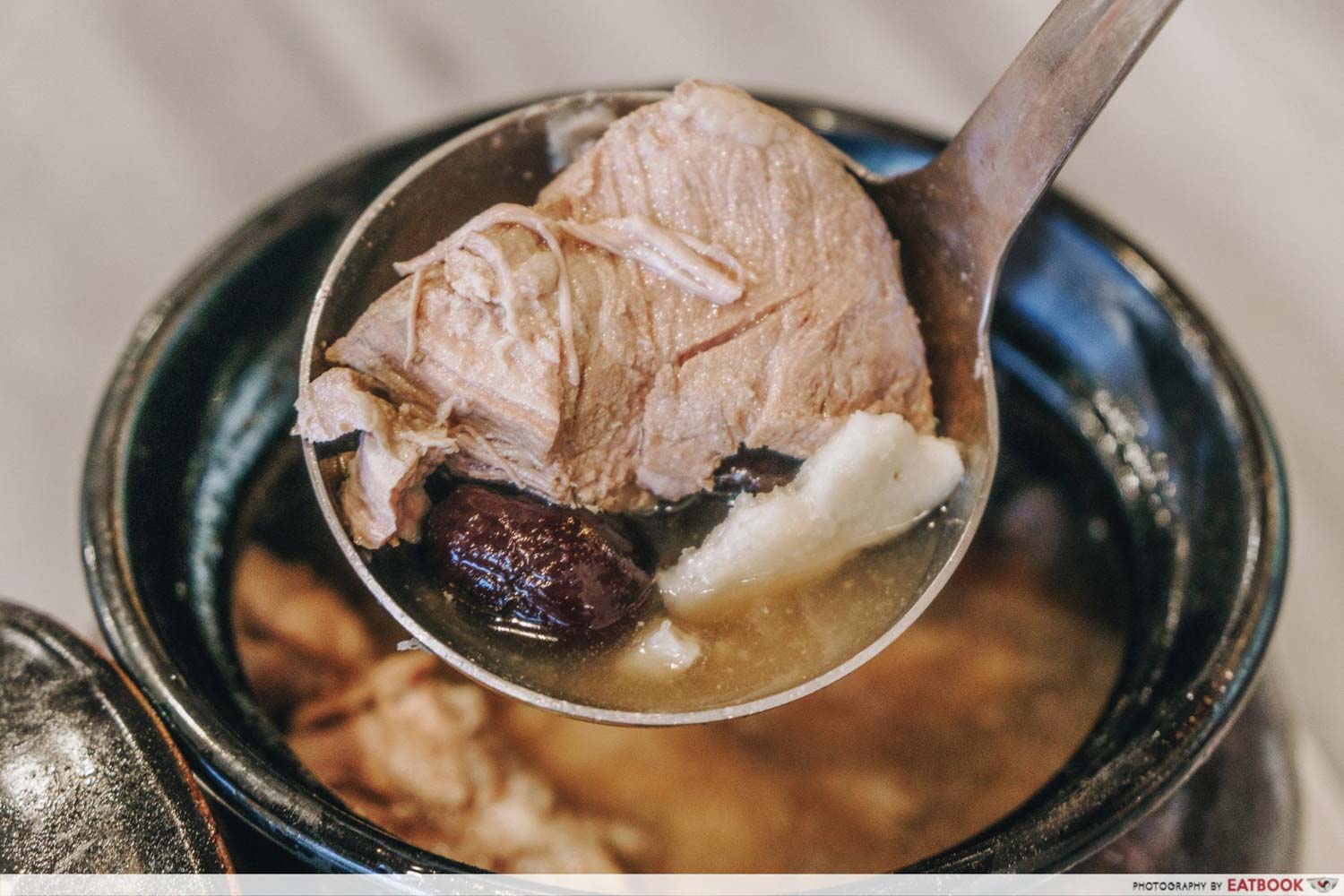 That being said, don't expect the pork ribs to be fork-tender. The primary role of the meat was to inject flavour into the broth. As such, the meat was overcooked and disappointed with its stiff texture.
Ambience at You Kee XO Restaurant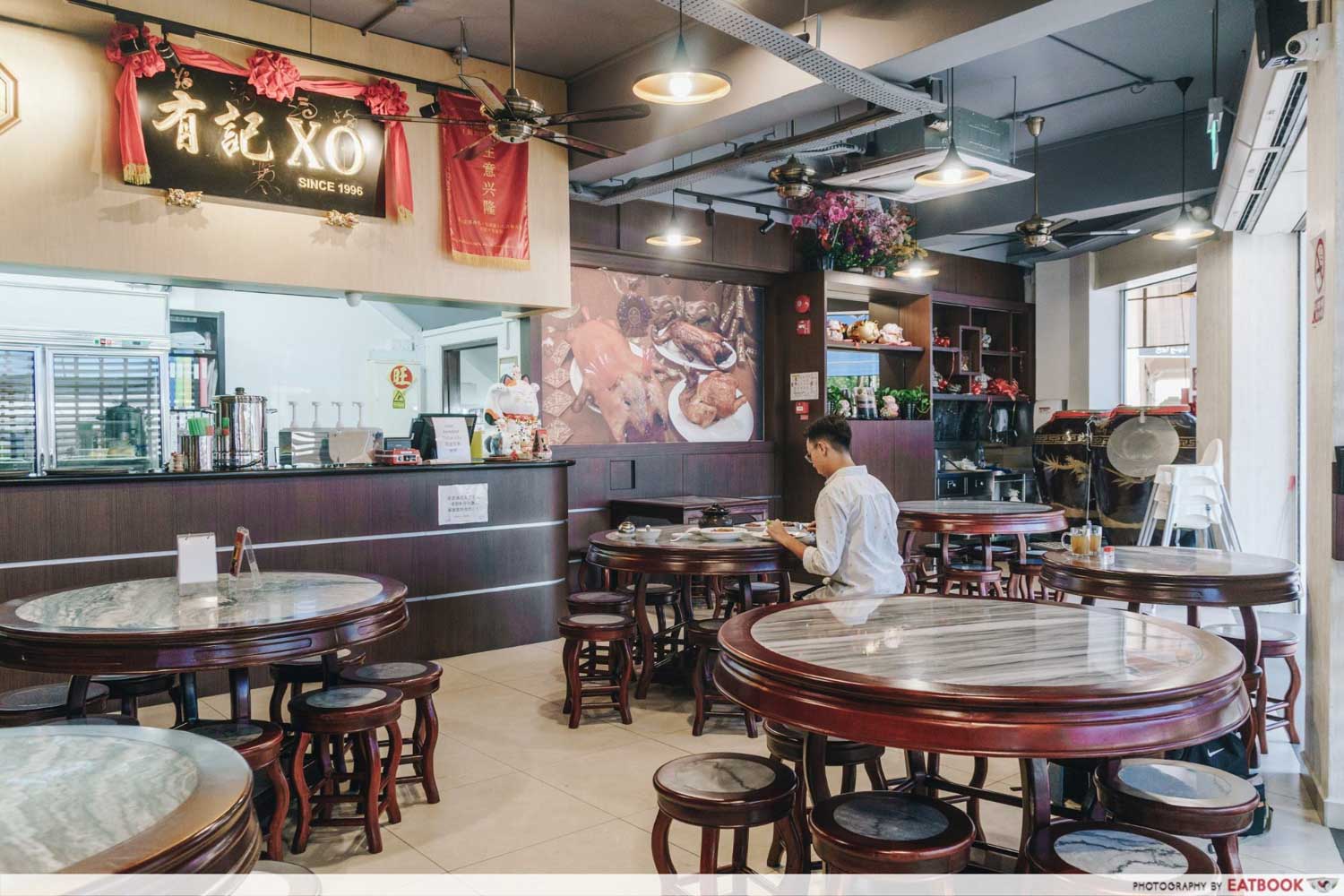 Hidden within the rows of shophouses in Joo Chiat, You Kee XO Restaurant is pretty inaccessible by public transport. However, there's a carpark nearby so you could drive there instead.
Courtesy of their charcoal-boiled soups, a smoky odour lingers in the air. Thankfully, the doors are kept open to ensure adequate ventilation. Fret not if you're worried about being at the mercy of the heat! With air-conditioners and ceiling fans distributed across the restaurant, you'll be kept both cool and comfortable.
The verdict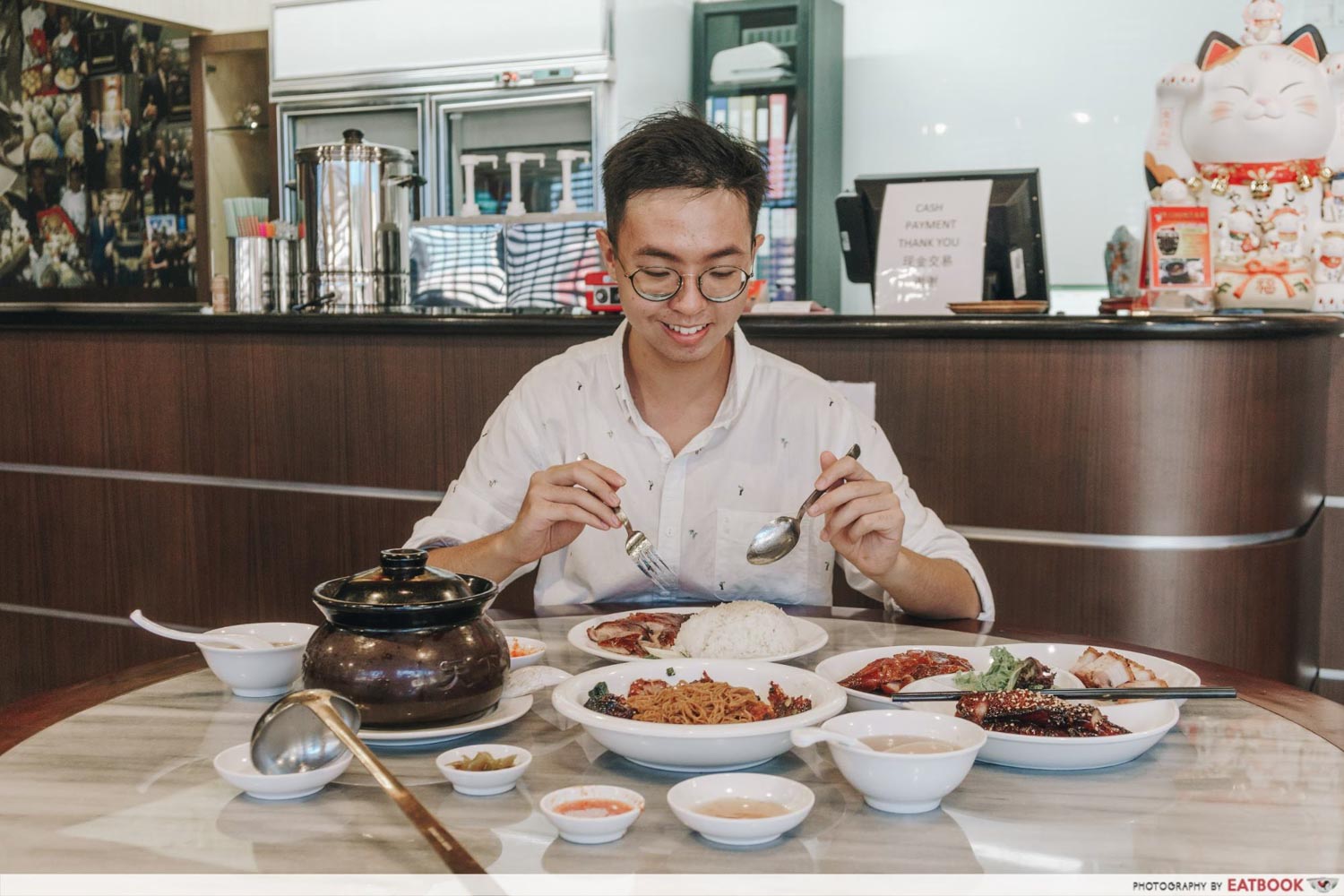 Choosing my favourite roast meat at You Kee XO Restaurant was akin to choosing my favourite TWICE album. In other words, it was an impossible task. And that I believe is the hallmark of a great roast meat stall – consistency in the quality of all its roast meats.
Admittedly, a visit here leaves a sizeable hole in your wallet. But the dishes are worth every cent, as you'll leave with your belly filled and satisfied.
If you are searching for more affordable roast meat options, check out our review of Yan Chuan Roasters. Tucked away in a quiet corner of Lavender, the stall dishes up legit Peking roast duck for just $6.90!
Address: 43 Joo Chiat Place, Singapore 427767
Opening hours: Mon-Fri 10:30am to 3pm, 5pm to 9pm, Sat-Sun 10:30am to 9pm
Tel: 6214 9891
Website
Photos taken by Sharlene Lau.
This is an independent review by Eatbook.sg.
Summary
Pros
– Quality roast meats
– Delicious herbal soups
Cons
– Pretty inaccessible by public transport
– Above average prices
Recommended Dishes: Roasted Meat Platter ($23.80/$33.80/$43.80), BBQ Pork Belly "Char Siu" & "Siu Yok" with Noodle ($7.50), XO Duck Drumstick with Rice ($8), Soup Of The Day ($12)
Opening hours: Mon-Fri 10:30am to 3pm, 5pm to 9pm, Sat-Sun 10:30am to 9pm
Address: 43 Joo Chiat Place, Singapore 427767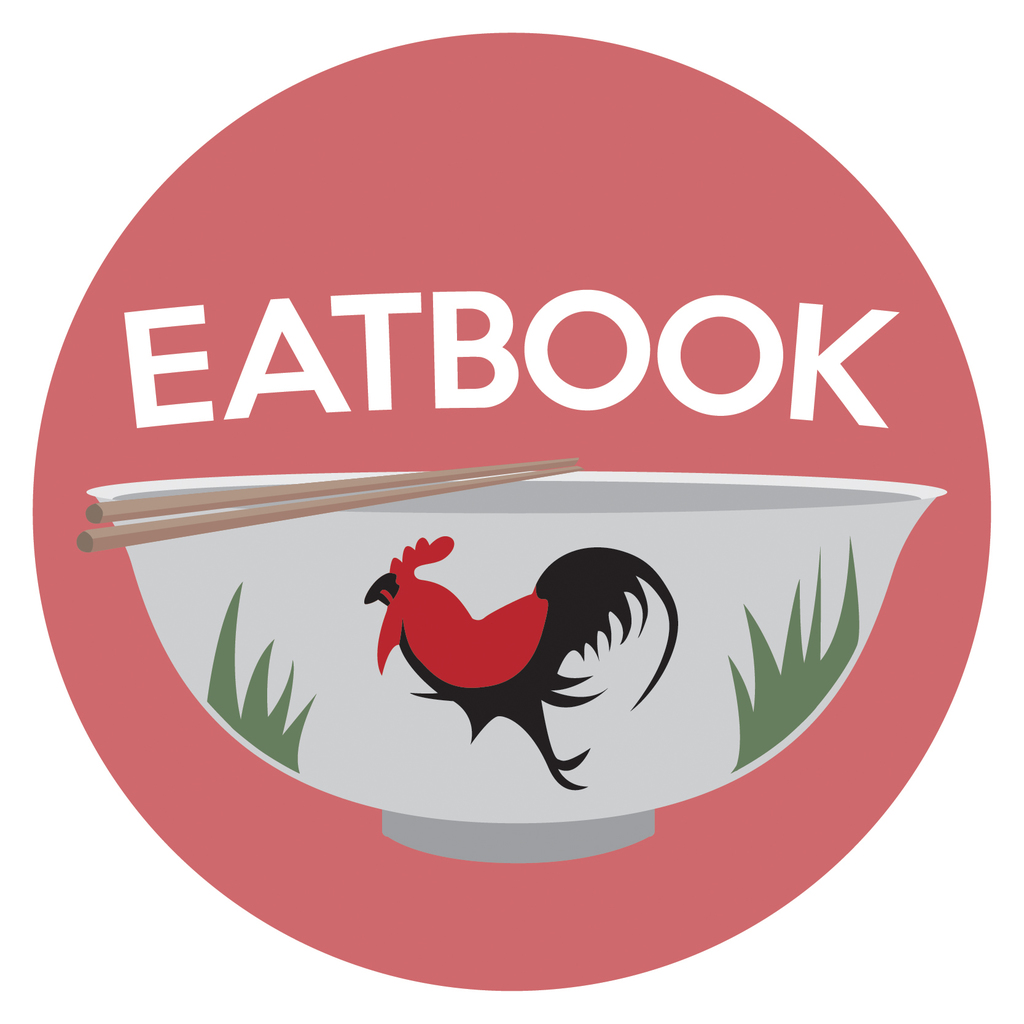 Drop us your email so you won't miss the latest news.