Yan Chuan Roasters for cheap Peking duck

Most of my childhood memories around Peking duck were at high-SES restaurants perched atop fancy hotels. I distinctly remember only eating the dish during special occasions, and longing for the next time I would get to taste that crispy parcel of ducky goodness again.  
Yan Chuan Roasters sought to alter this elusiveness by offering affordable Peking Duck at just $6.90 a quarter. Further exemplifying this sense of accessibility lies in the shop's modus operandi; it is run like a fast food restaurant.
Food at Yan Chuan Roasters
We were advised by the friendly cashiers to order their Peking Roast Duck ($6.90). This includes a quarter of a Peking duck and a choice of soda.
I liked their idea of serving soft drinks with their mains. It was as if I were in a KFC, but for duck.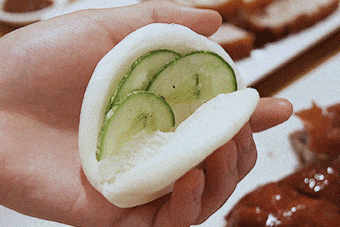 Collecting our meal as our queue number buzzed in the distance, I was amused. Instead of the typical crepe that comes with Peking duck, we were given steamed mantou as part of the set.
That, however, did not stop me from enjoying myself. I assembled my Peking duck mantou as I would have with a crepe. Slices of cucumber lay under a thin slice of duck, finished with a blanket of glistening hoisin sauce.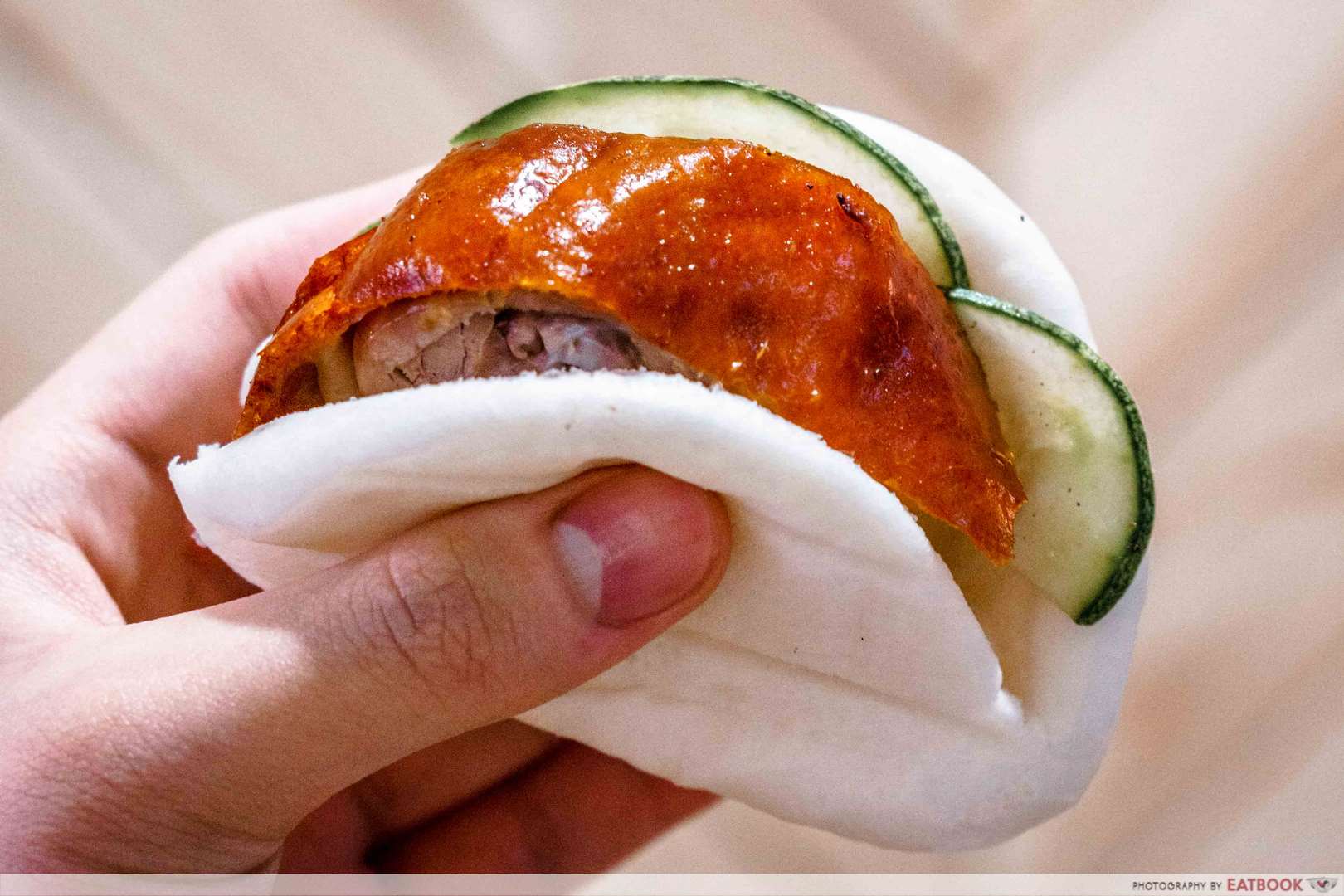 We were initially worried that the mantou may have been too thick. Thankfully, owing to the well-seasoned meat, the natural duck flavours shone through the uninspiring mantou.
Its skin was also crunchy – the hallmark of a Peking duck.
As scrumptious as the Peking duck was, I was perplexed by how it was served. The generous portion of duck came with only two measly mantou. We had to order another two at $1.50.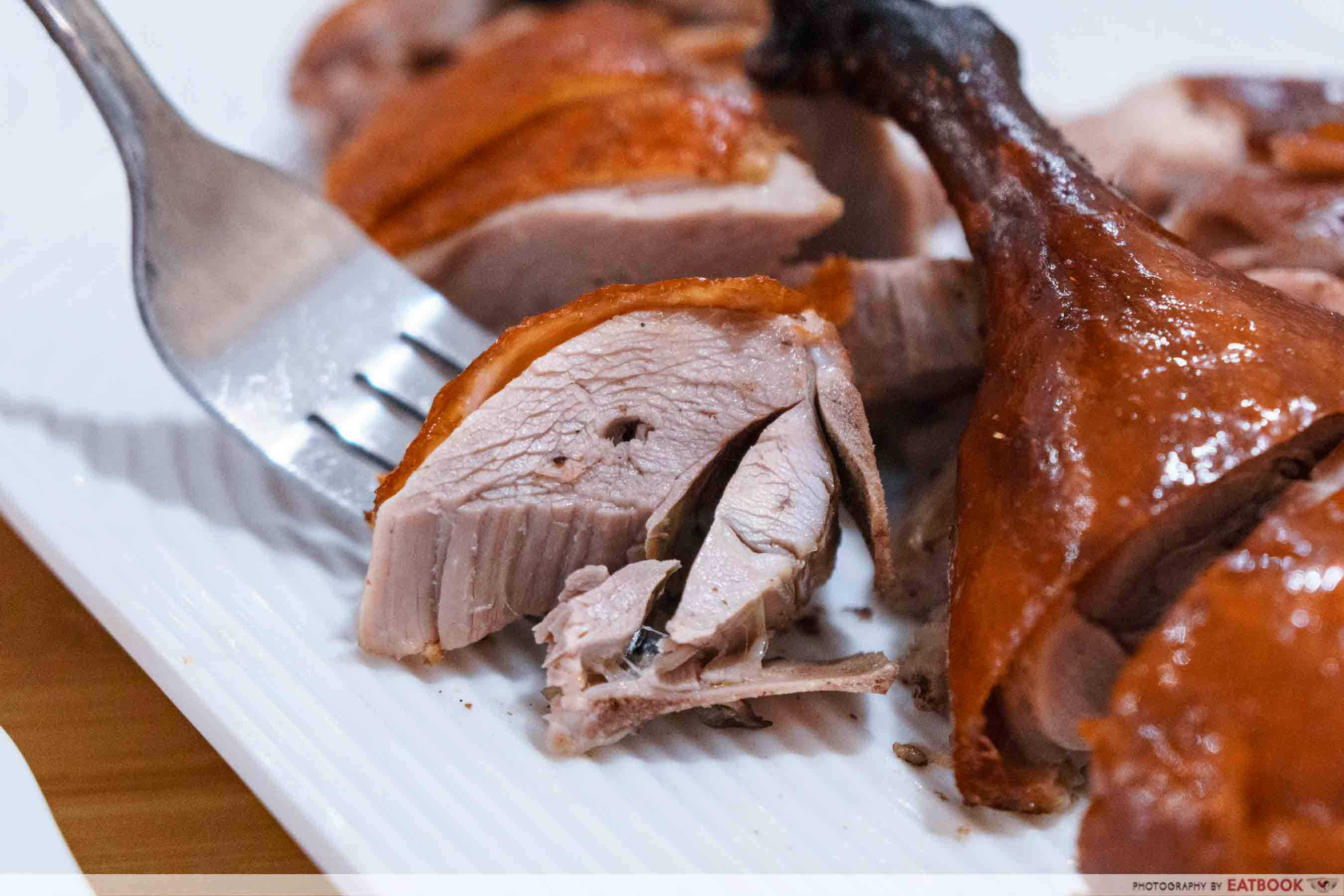 We then ate the remaining duck au naturel, allowing us to taste the subtle herbs used.
A light smokiness creeps up to you, providing a precedent to the hints of cloves and fennel seeds, which perfumed the duck and provided a luxurious aftertaste.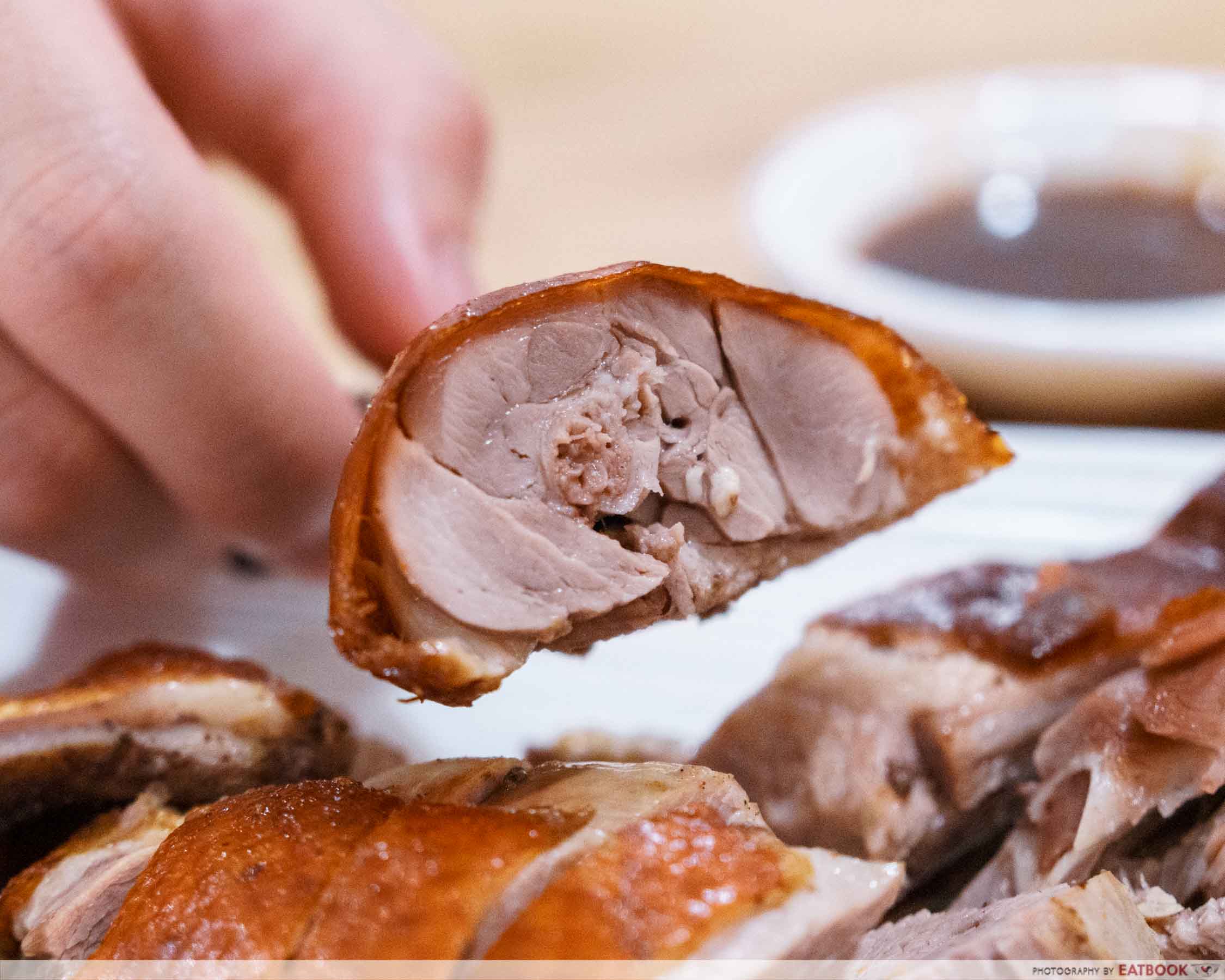 I remember having to compete with my brother for the drumstick as a kid. Thus, it came as a relief when I was told that every Peking duck set comes with one. The kid in me had no intention of sharing.
Eating the drumstick was the highlight of my meal. When I bit into it, an explosion of oils gushed into my mouth. Meat juices oozed out from the streaks of fat cloaked under the skin. This experience was only accentuated by its succulent flesh.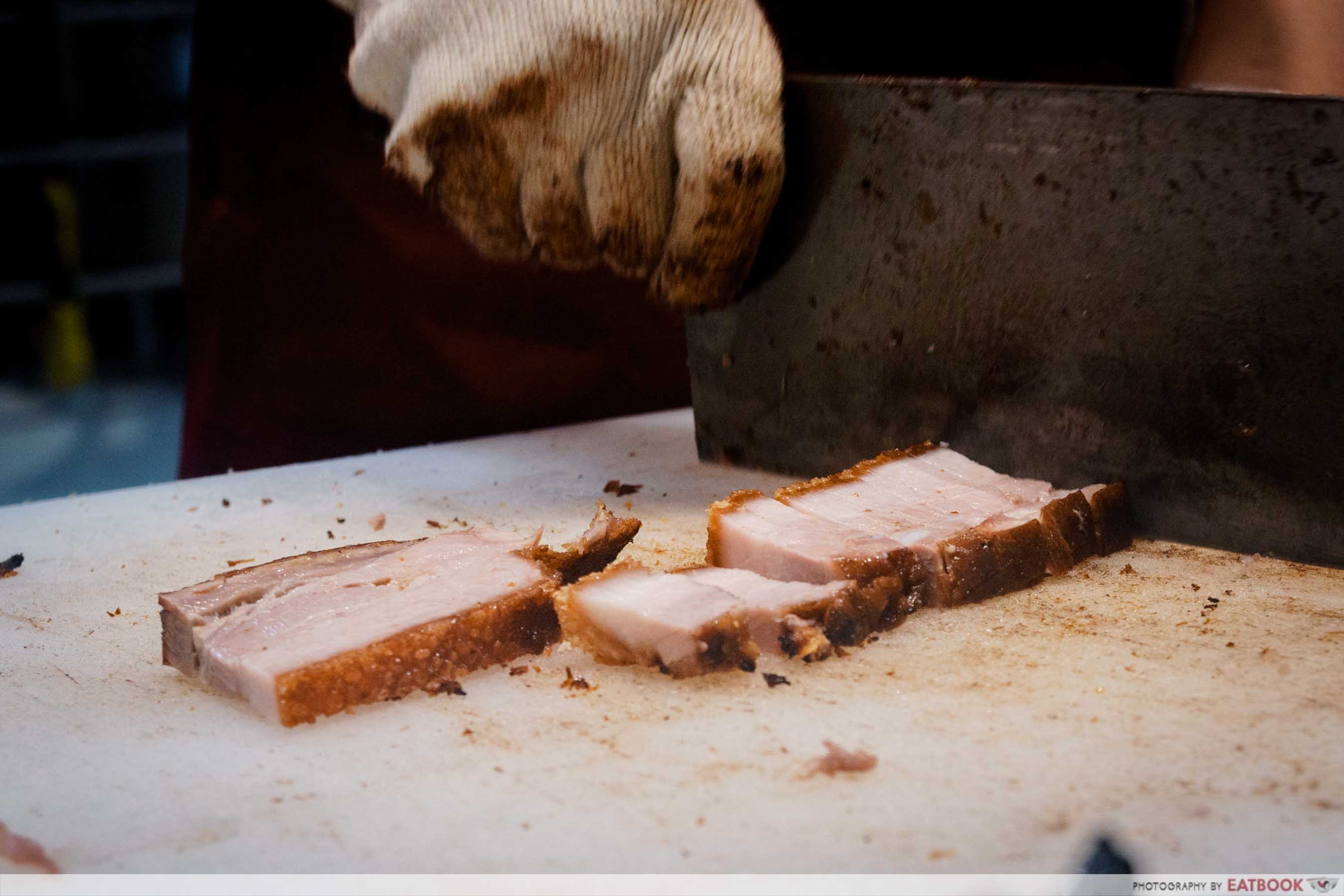 There is something therapeutic about observing Roasted Pork ($6.90) being cleaved in front of you. It's the harmonious crackling of skin and thumping of the chopping board that creates an ASMR experience.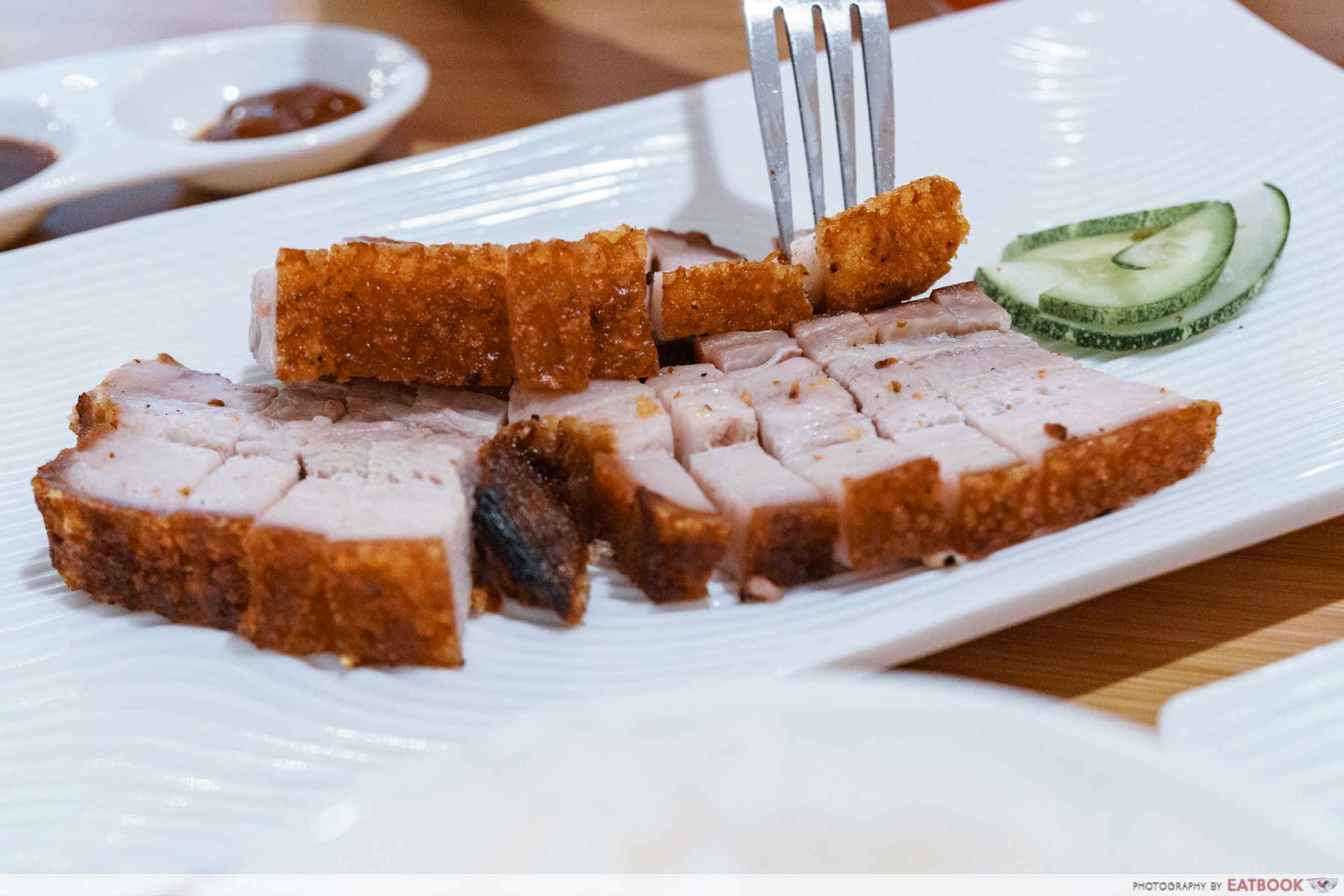 Digging in, you'll realise that the crispy skin juxtaposes dramatically against the pillowy meat. It creates a beautiful contrast of textures.
Notes of five spice powder and lingering charred bits become more apparent the more you chew, as the meat slowly ends off with a creamy, luxe finish.
Ambience at Yan Chuan Roasters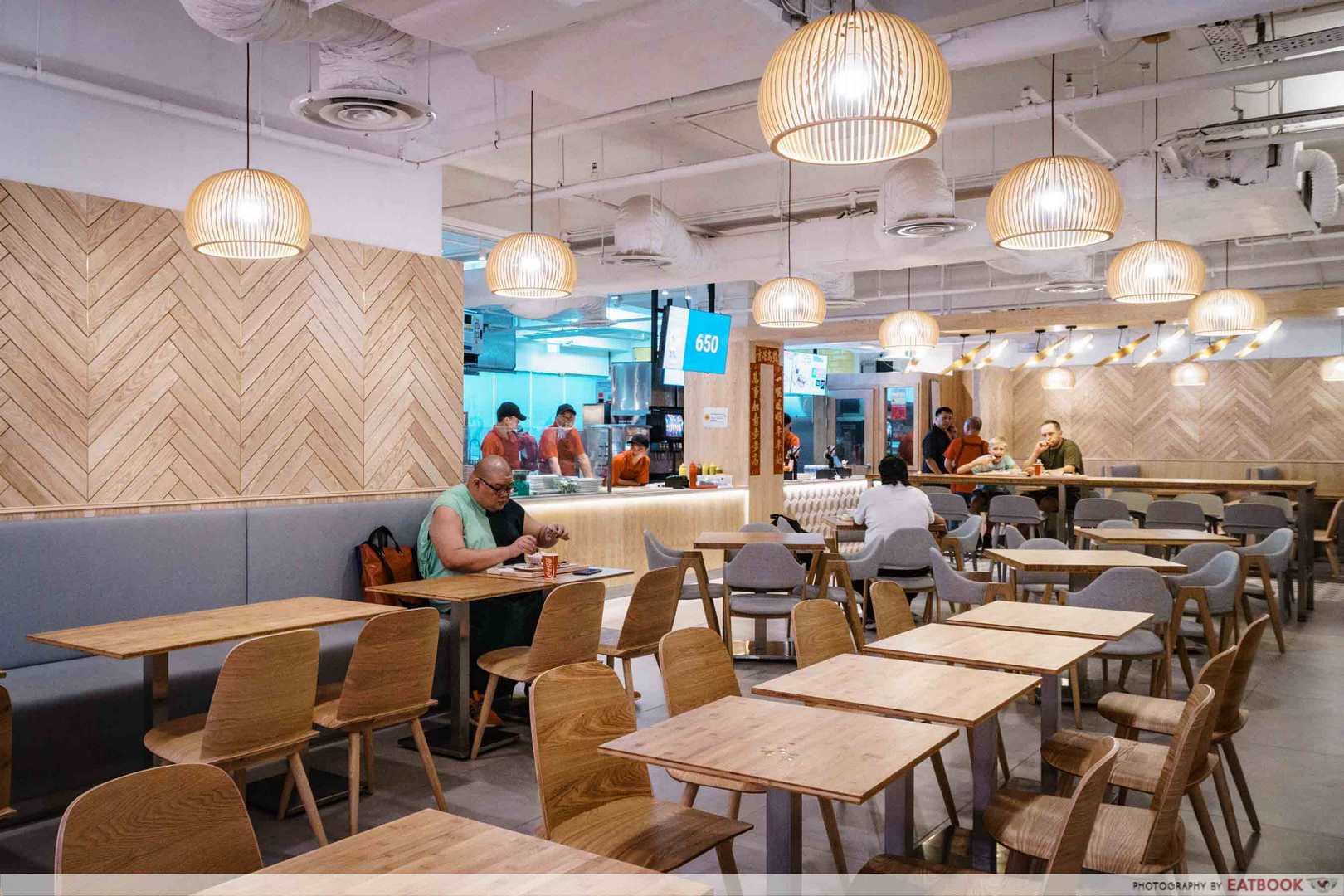 In many ways, Yan Chuan Roasters' contemporary Chinese interior lends it an austere and polished vibe. Their wood grain furniture and lantern inspired light features could pass off as a fancy restaurant anytime.
Yet, it is the joyful conversations and cacophonous chatter in the kitchen that imbue a sense of warmth and familiarity.
The Verdict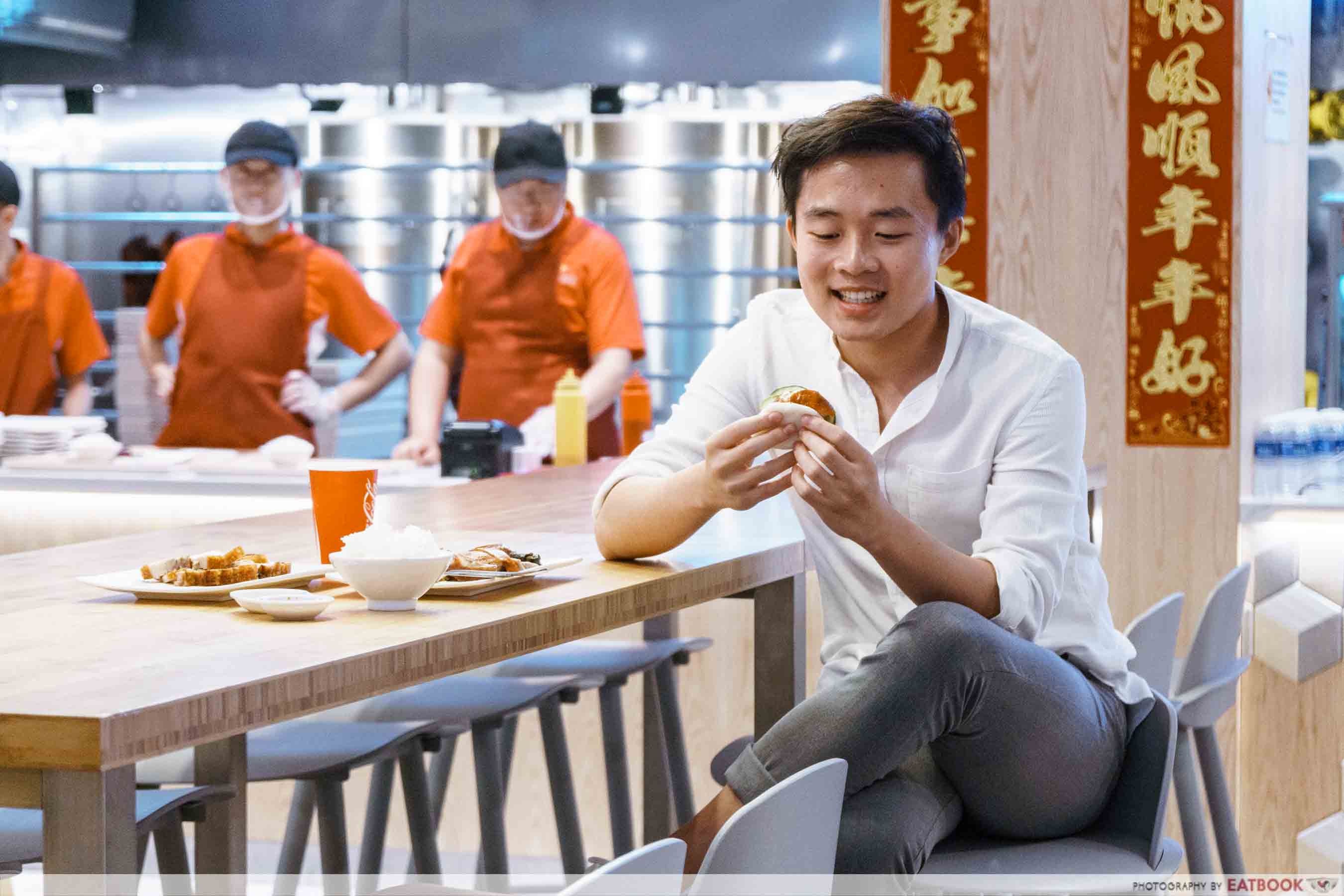 Would I come back here again? Sure. They offer badass roast meats at unprecedented prices. I'm hard pressed to find another joint that serves good quality meat at such an affordable price.
That said, one caveat I have is this: their mantou rendition of Peking Duck just doesn't feel like Peking Duck to me. Maybe I'll just have to bring my own crepe next time.
Address: 809 French Road, #01-45, Singapore 200808
Opening hours: Daily 11am to 9pm
Photos taken by Kit Shan.
This is an independent review by Eatbook.
Summary
Pros
– Affordable prices
– Good ambience
– Near Lavender MRT Station
Cons
– Not exactly a Peking duck dish
Recommended dishes:  Peking Duck ($6.90), Roasted Pork ($6.90)
Opening hours: Daily 11am to 9pm
Address: 809 French Road, #01-45, Singapore 200808