Yummo Chow serves tempura ice-cream at Bugis

If you were to ask me what's my favourite ice-cream shop, it would be definitely be Cold Stone Creamery. But on days when I'm broke, a simple one-dollar ice-cream with rainbow bread would do. When I was much younger, I would always wait by the window for the ice-cream uncle to drive his motorised cart to a nearby carpark. Once the bell starts ringing, you know it's go-time – grab your dollar coin, wear your slippers, and run down as fast as you can before the queue starts.
Ice-cream has definitely come a long way, with new flavours and variations being crafted all the time. When I first heard about deep-fried ice-cream at Yummo Chow, it sounded quite gimmicky to me. But I was proved wrong the moment I tasted it.
Food at Yummo Chow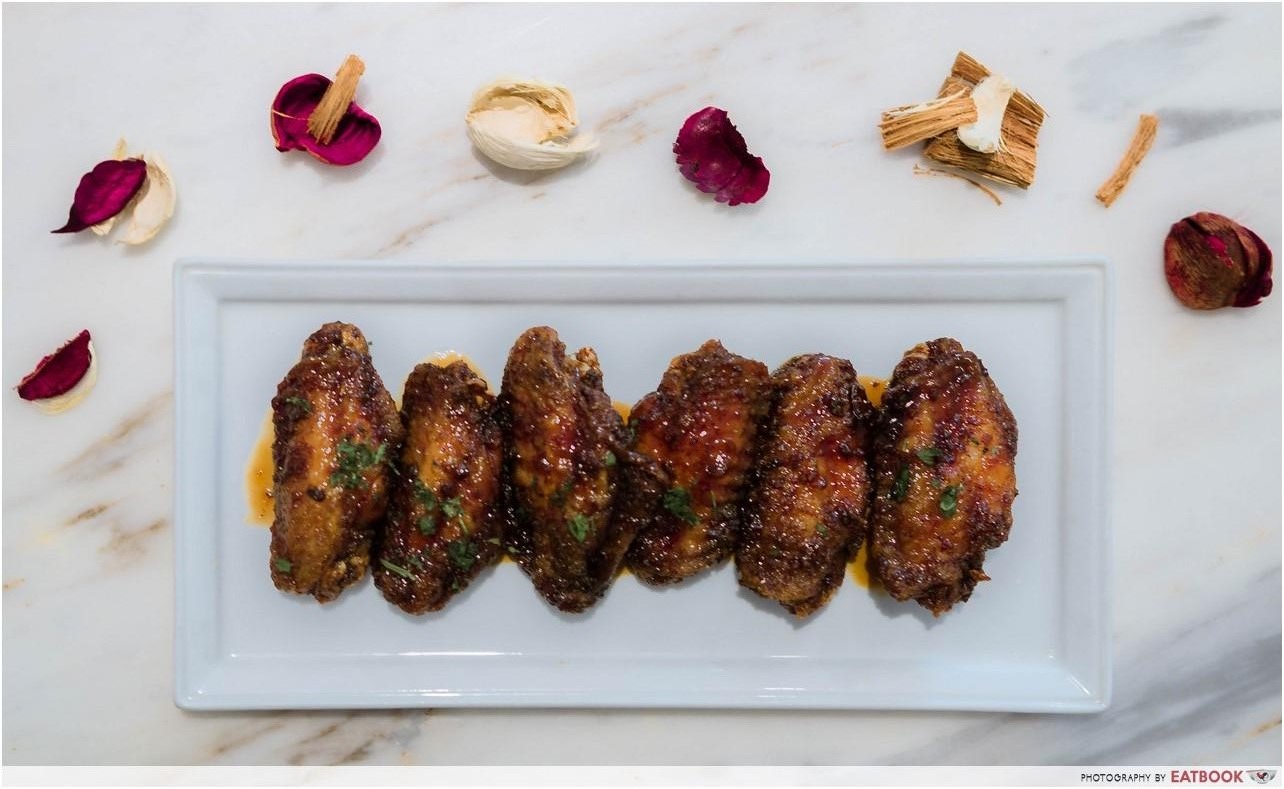 Served on a long rectangular plate, Sambal Teri Wings ($10+) consisted of six pieces of winglets. The wings were evenly coated with their house-made sambal teriyaki sauce, giving a nice sheen to every piece. The sauce was very viscous and it dripped slowly as I tried to pick up a piece.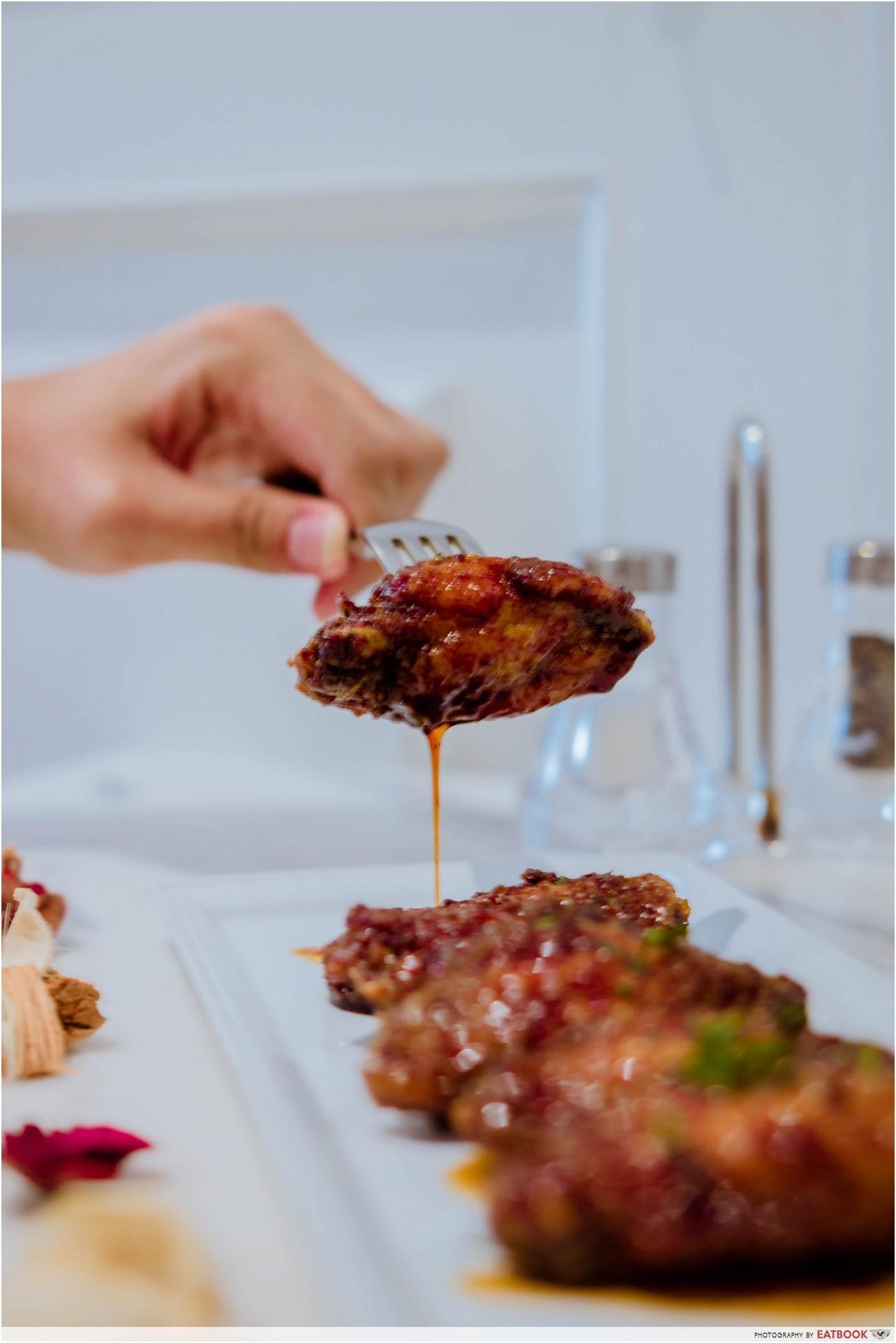 The sauce had a salty, sweet and tangy flavour to it which I really liked. The chicken skin was surprisingly quite crispy considering it was covered with the rich and thick sauce. I found the meat a tad bit dry and flavourless, but that can be compensated by mopping up the remaining sauce on the plate. It tastes even better when you get to lick off some sauce from your fingers – forget about staying classy in the face of good food.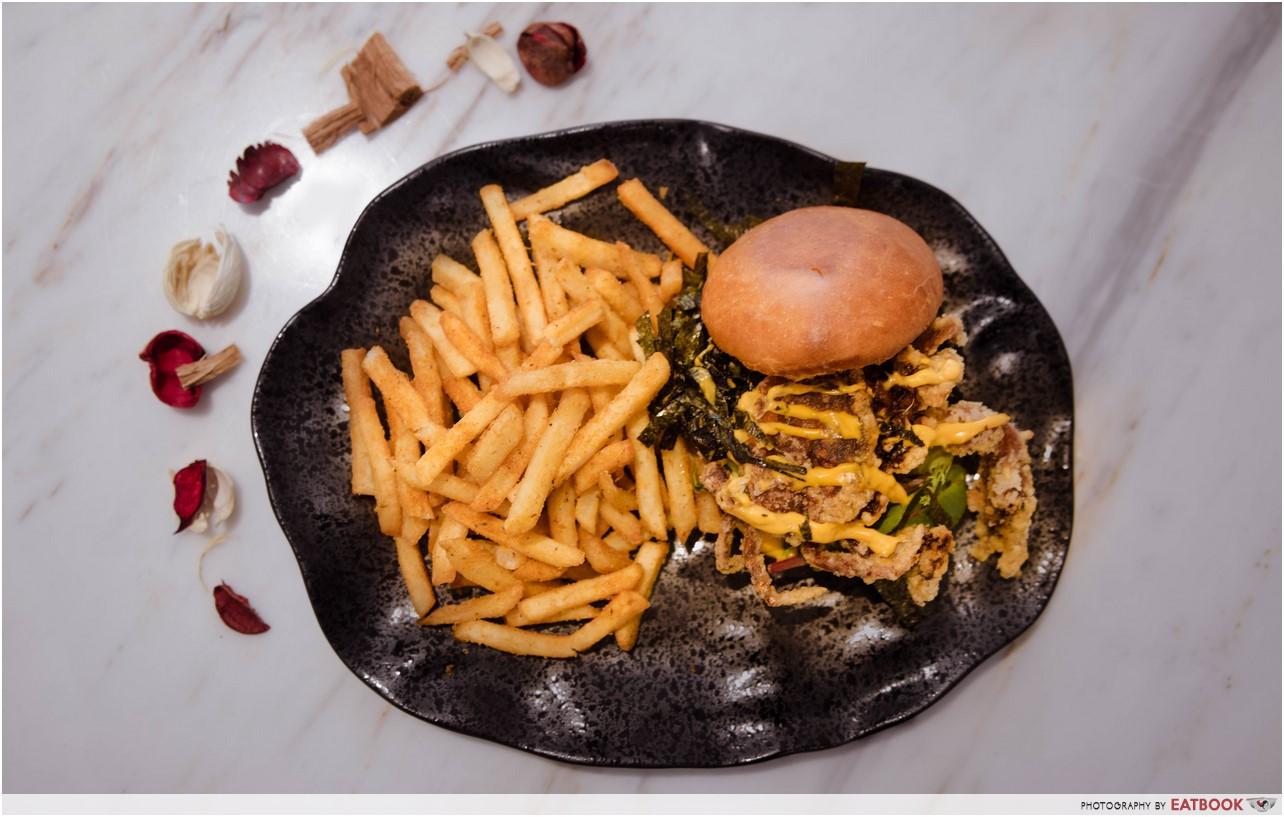 Our Soft Shell Crab Burger ($19+) was served on a plate with piping hot cajun fries as sides. The burger was made up of brioche buns, shredded seaweed, house-made spicy mayo, deep-fried soft shell crab, and mesclun salad. The brioche buns were nicely toasted, giving them a golden and crispy exterior.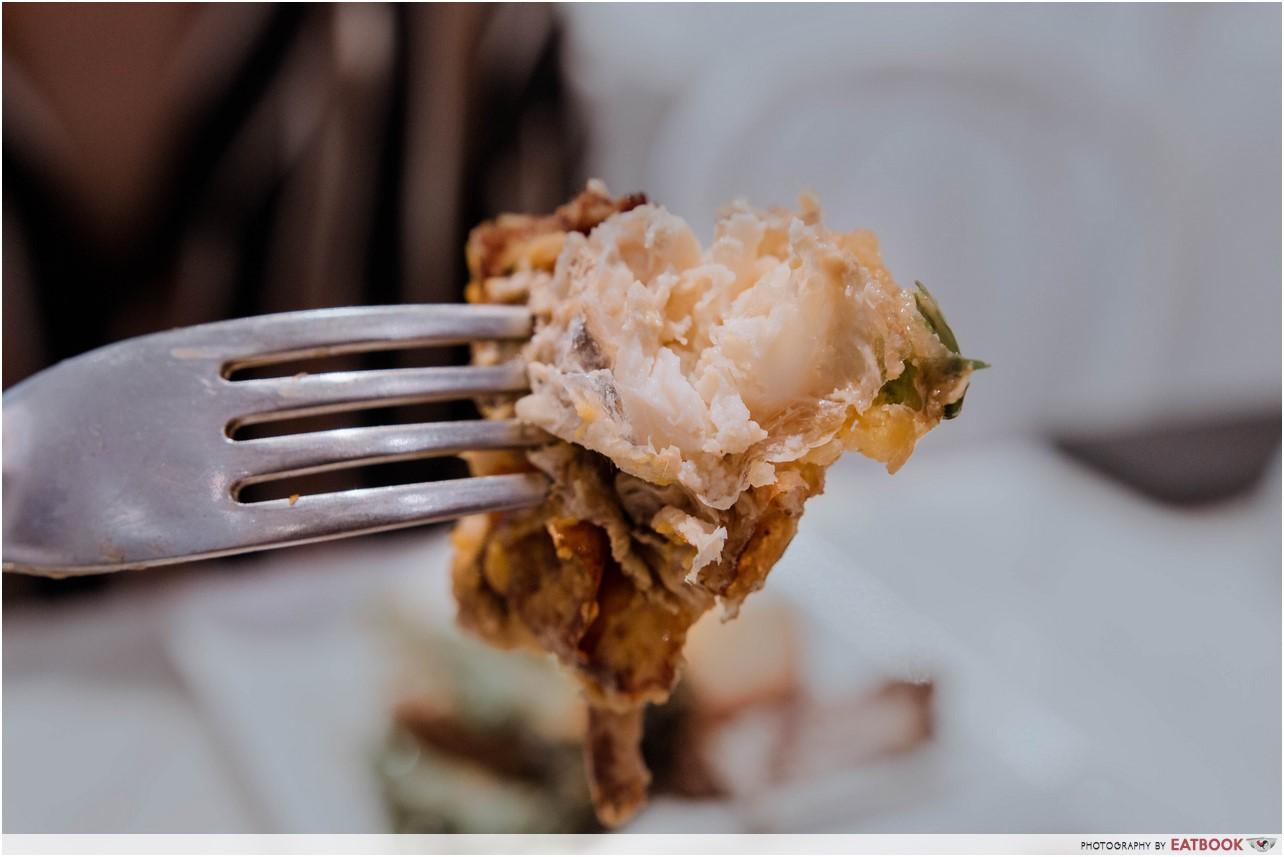 The soft shell crab batter was not too thick, so it didn't overpower the taste of the crab. It was crispy, meaty, and easy to chew. Because it was deep-fried, its greasiness and the spicy mayo made it more jelak.  t would have been better if they made the sauce a little spicier. I couldn't finish it so share this with a friend if you pop by. The umami flavour of the shredded seaweed added depth to the burger as a whole.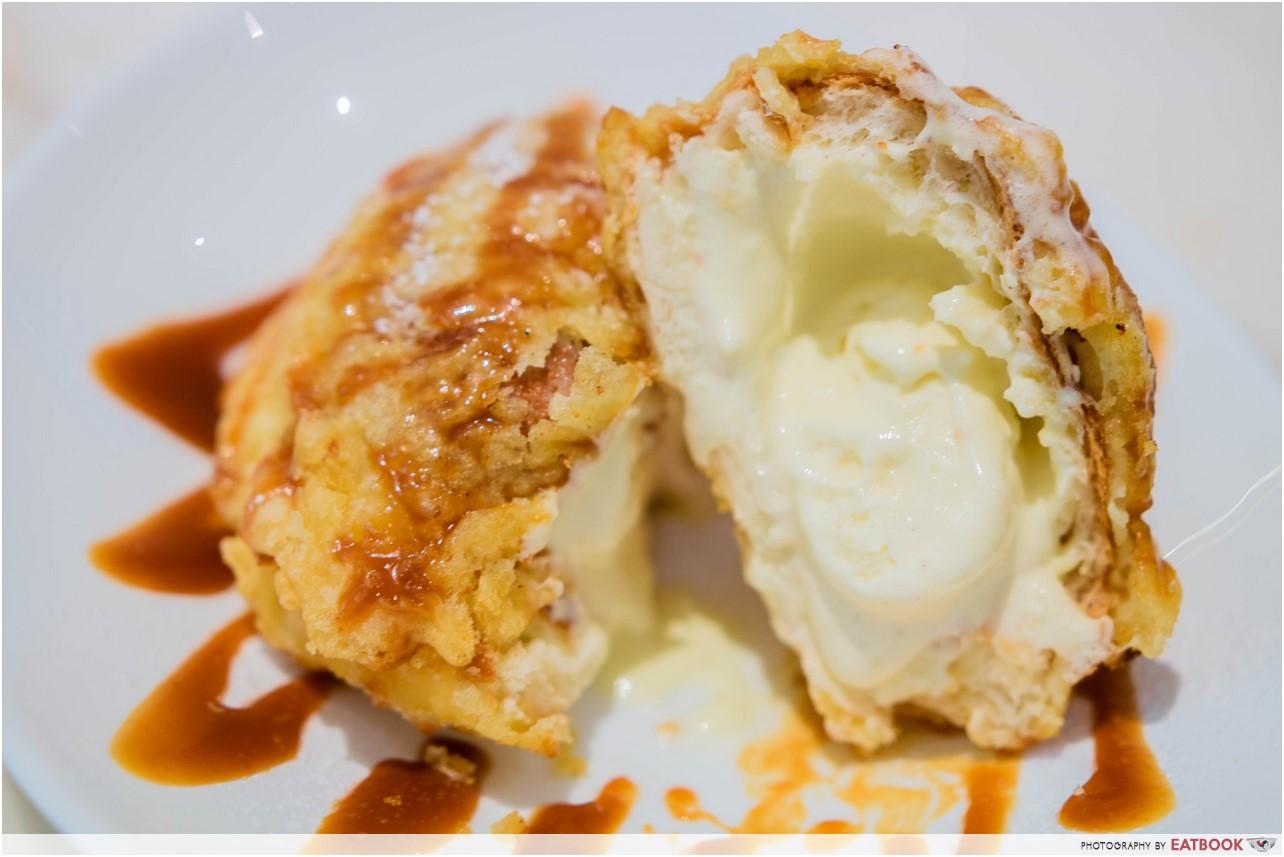 We were surprised by how this ball of Ice-cream Tempura ($11+) was bigger than my fist. The entire bowl was drizzled with a generous amount of golden brown caramel and powdered sugar. With high expectations, I eagerly sunk my knife into this ball of goodness.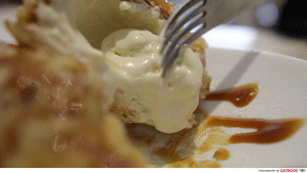 Basically, vanilla ice-cream is stuffed into a bun and then deep-fried in tempura batter. The bun was average and the batter had a slight crunch to it. Much to our surprise, the ice-cream was still cold and didn't melt as much as we thought it would. The dessert had opposing elements of hot and cold which I found quite wonderful. The salted caramel sauce complemented the sweet and delightful vanilla ice-cream so well that I had a #foodgasm.
Ambience at Yummo Chow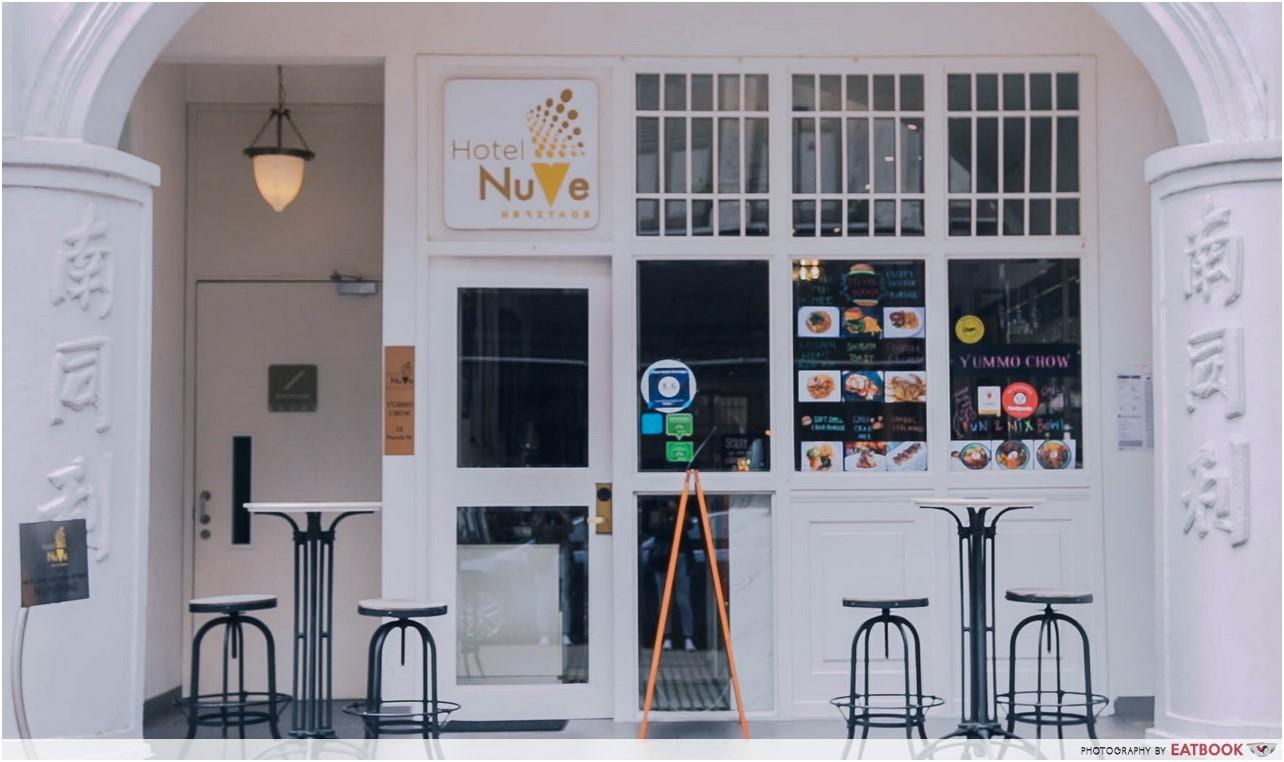 Yummo Chow is situated in Hotel NuVe, which is nestled among the quaint shophouses of Purvis Street. Their signboard is very small and it's easy to miss it so keep your eyes peeled. I was amused by how the dining area shared the same space with the hotel's front desk. You'll get to see guests checking in and out occasionally in the midst of your meal.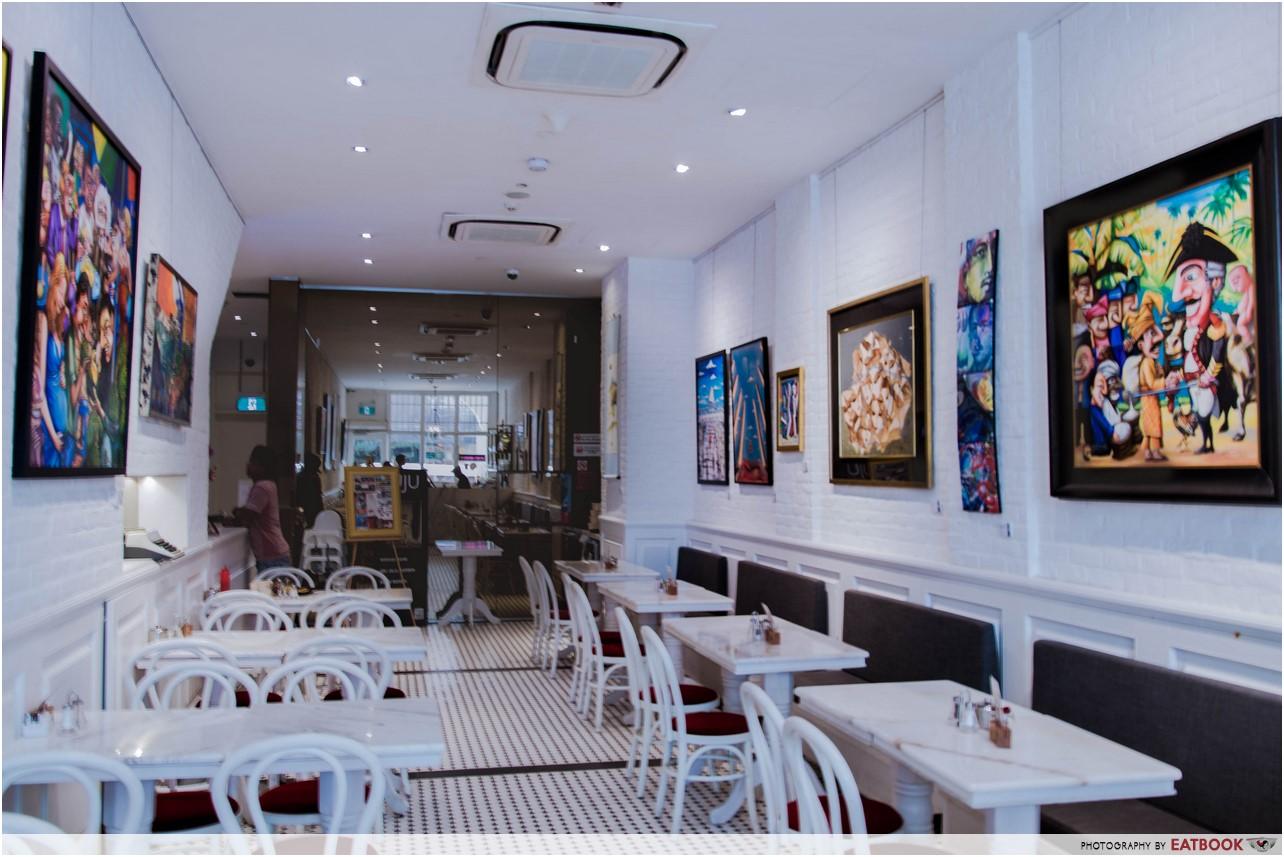 The decor was quite atas, with expensive paintings hung on white walls, black and white tiles, white marble stone tables and huge mirrors, making the hotel worthy of its four-star rating. The staff members were friendly and polite. It's an ideal place if you fancy a quiet lunch away from the bustling crowd at Bugis.
The verdict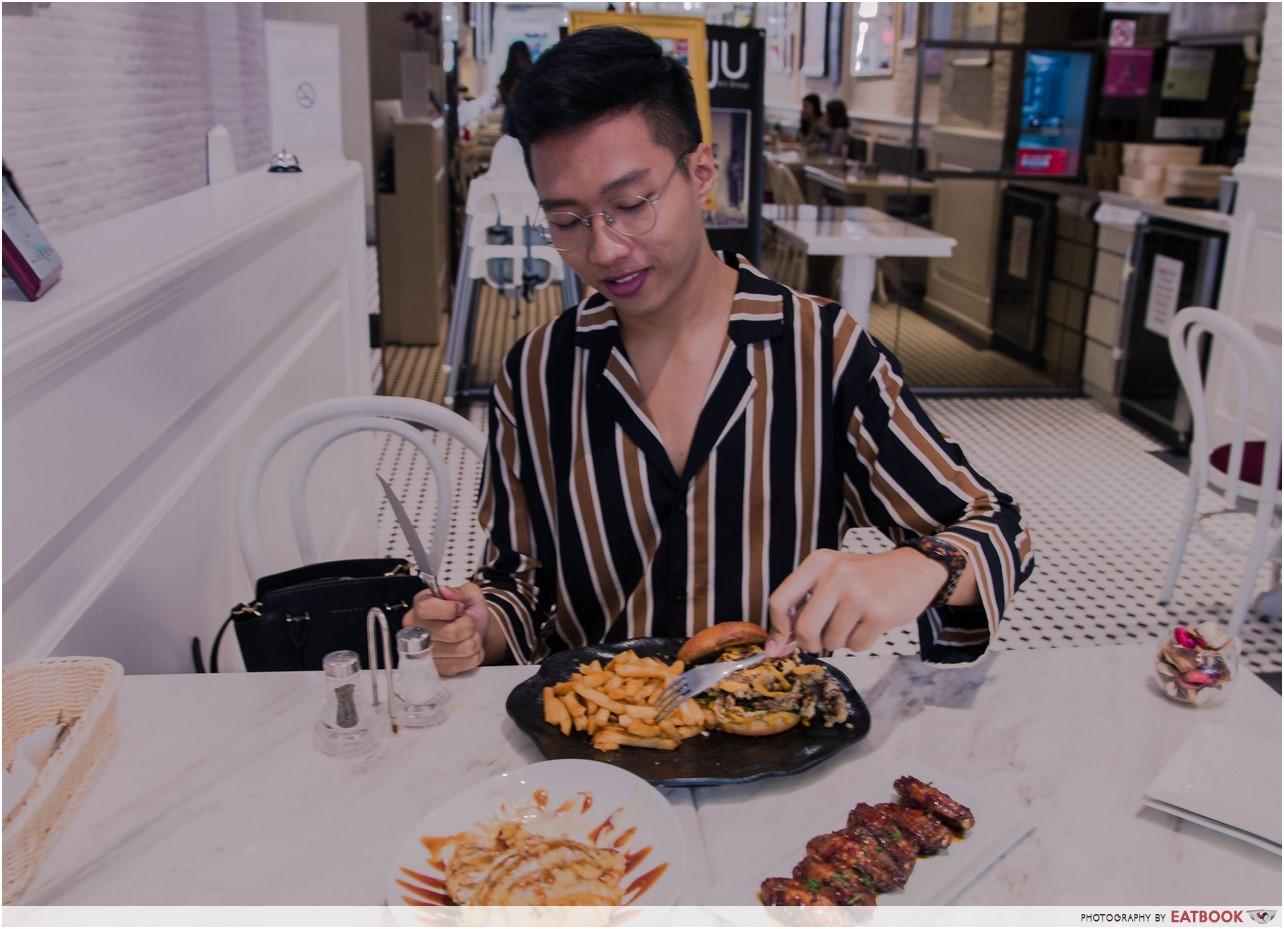 Their prices are not bank-breaking for a cafe situated in a hotel, but do note that there is an additional service charge. Food-wise I would say it's decent and hopefully it can be improved if they look through the feedback given by customers on Facebook. I now know where to go for a worthy tempura ice-cream along with a comfortable setting. For cheaper alternatives at Bugis, check out Ah Bong's Italian or Mrs Pho!
Address: 13 Purvis Street Singapore 188592
Opening hours: Daily 12pm to 3pm, 5:30pm to 10pm
Tel: 6873 1295
Website
Yummo Chow is in the process of applying for a halal certificate.
This is an independent review by Eatbook.sg.
Summary
Pros
– Nice environment
– Good service
– Delicious tempura ice-cream
Cons
– Expensive
– Ice water is not complimentary
Recommended Dishes: Sambal Teri Wings ($10+), Tempura Ice-cream ($11+)
Operating Hours:
Daily 12pm to 3pm, 5:30pm to 10pm
Address: 13 Purvis Street Singapore 188592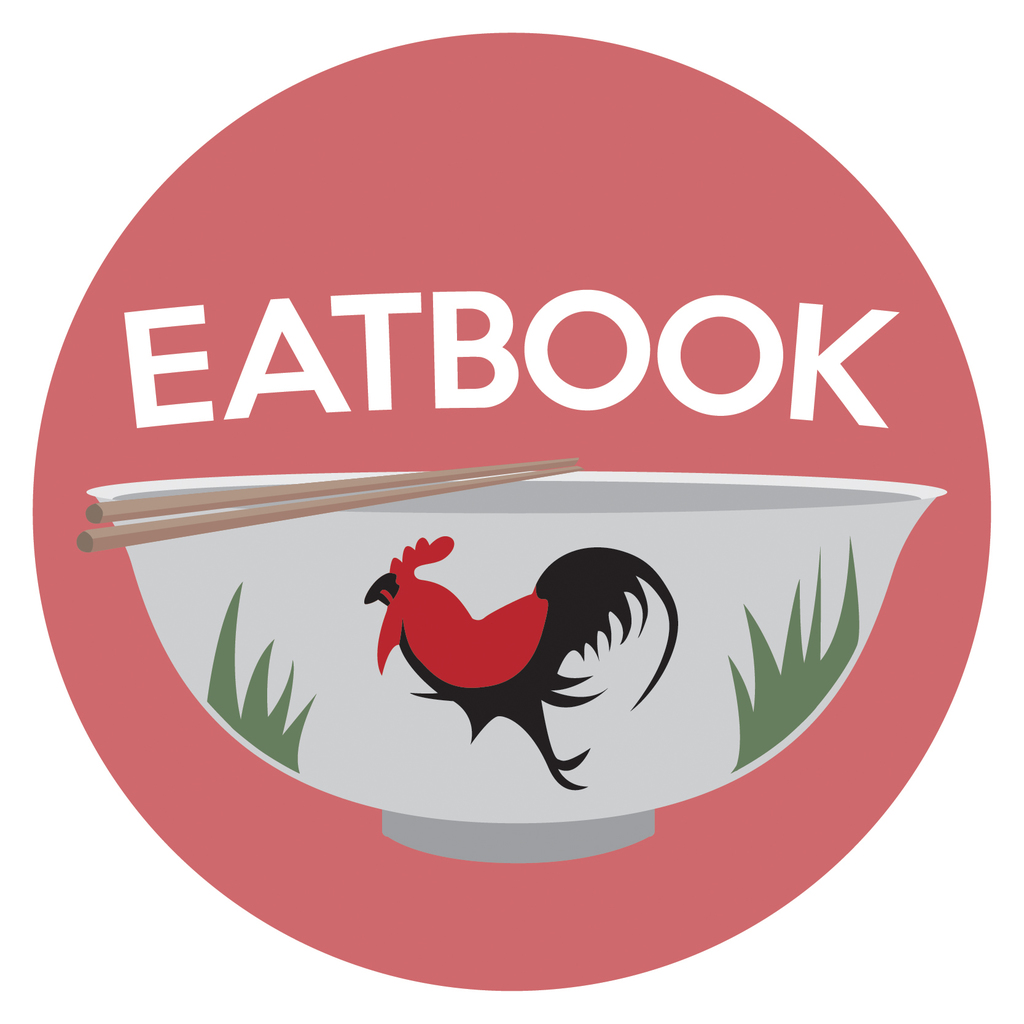 Drop us your email so you won't miss the latest news.