5 Star Corner serves up giants portions of classic Western food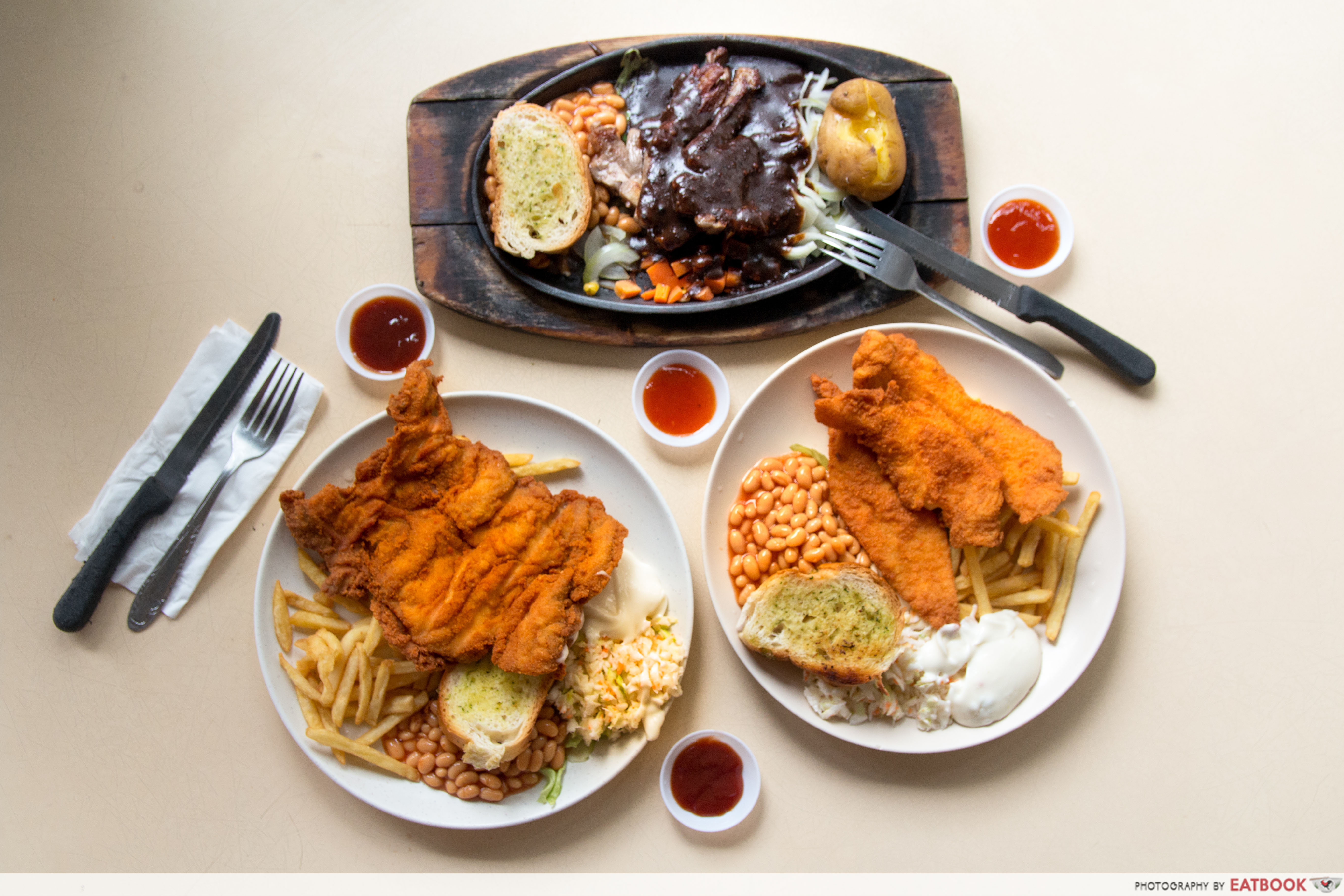 I've never been one to travel for food, so I wouldn't have chanced upon 5 Star Corner if I wasn't chilling at a friend's house at Hougang one day. My friend lives in the block where this Western stall is at, and the huge portions served here caught my attention while we were figuring out what to eat at the kopitiam. Their menu is filled with classic Western dishes such as steak and chicken cutlet, making this a convenient spot to head to when the cravings strike.
Food at 5 Star Corner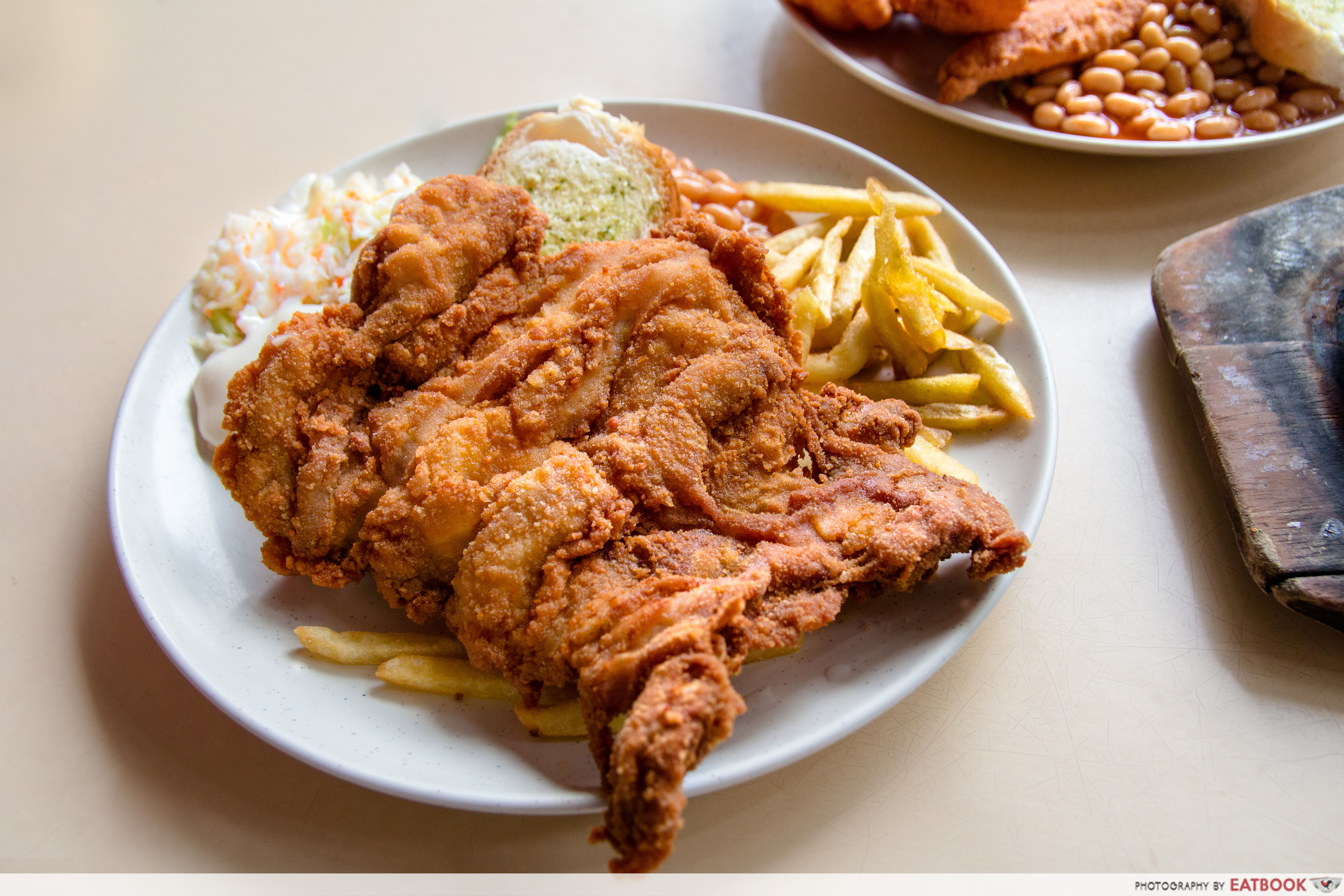 5 Star Corner is extremely generous with their portions. First up, a Chicken Cutlet ($6) larger than the size of my hand. The fried chicken was accompanied by a chunk of crispy fries, a piece of toasted garlic bread, baked beans, a mountain of coleslaw, and a whopping amount of mayonnaise at the side.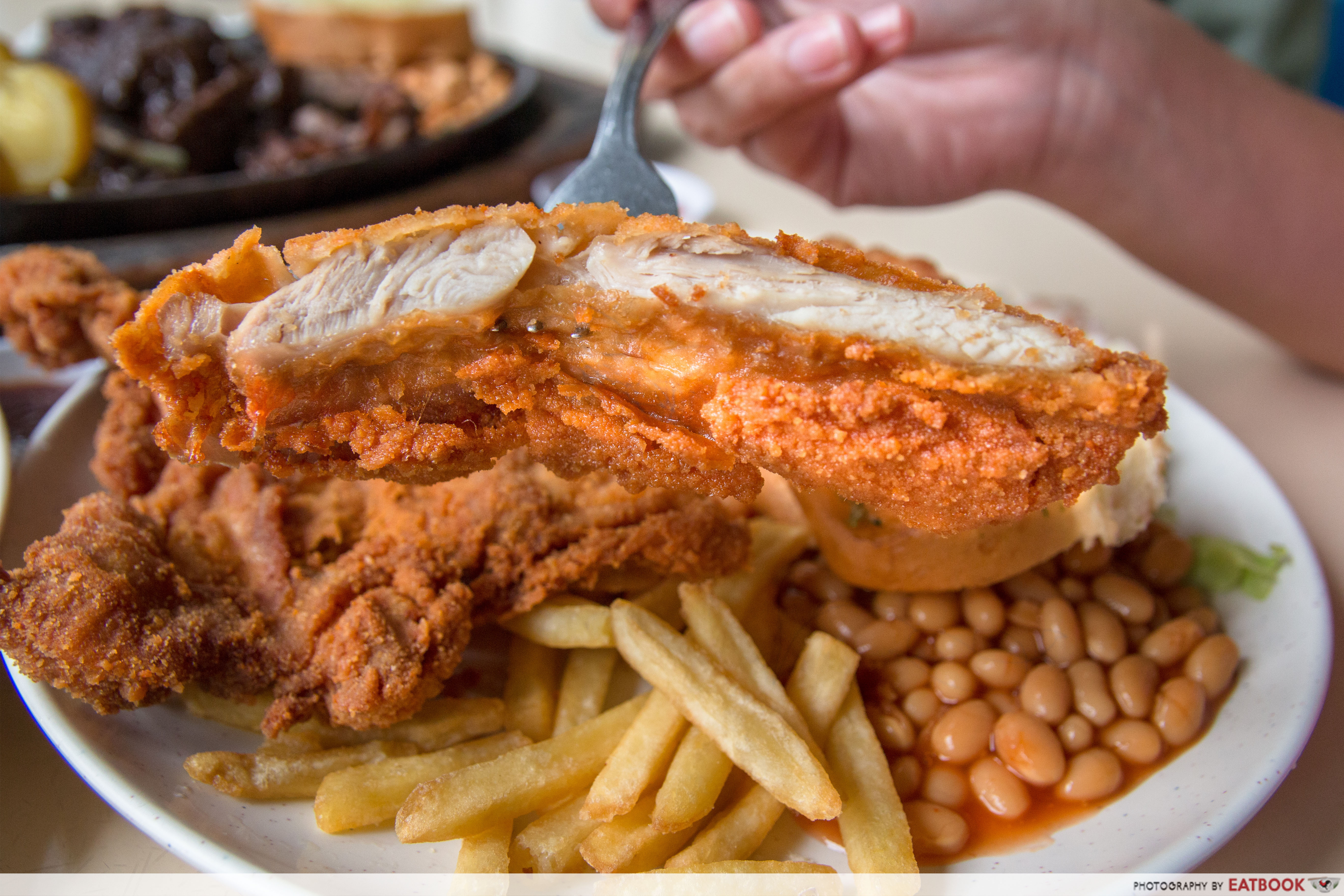 Other than the chicken cutlet from Hot Star that I had in Taiwan, I haven't seen a chicken cutlet served this enormous before. This is a must-try with its crispy skin housing juicy and tender meat, with flavours bursting in your mouth with every bite you take. Though the fries were not seasoned, they were just as satisfying. The garlic bread, on the other hand, did not have much of a garlic taste, and the bread itself was hard.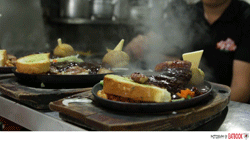 When I first set foot into the coffee shop, the dish that caught my eye on some tables was the Black Pepper Steak ($9.50). It's served on a hot plate, and made complete with sizzling sounds and rising smoke.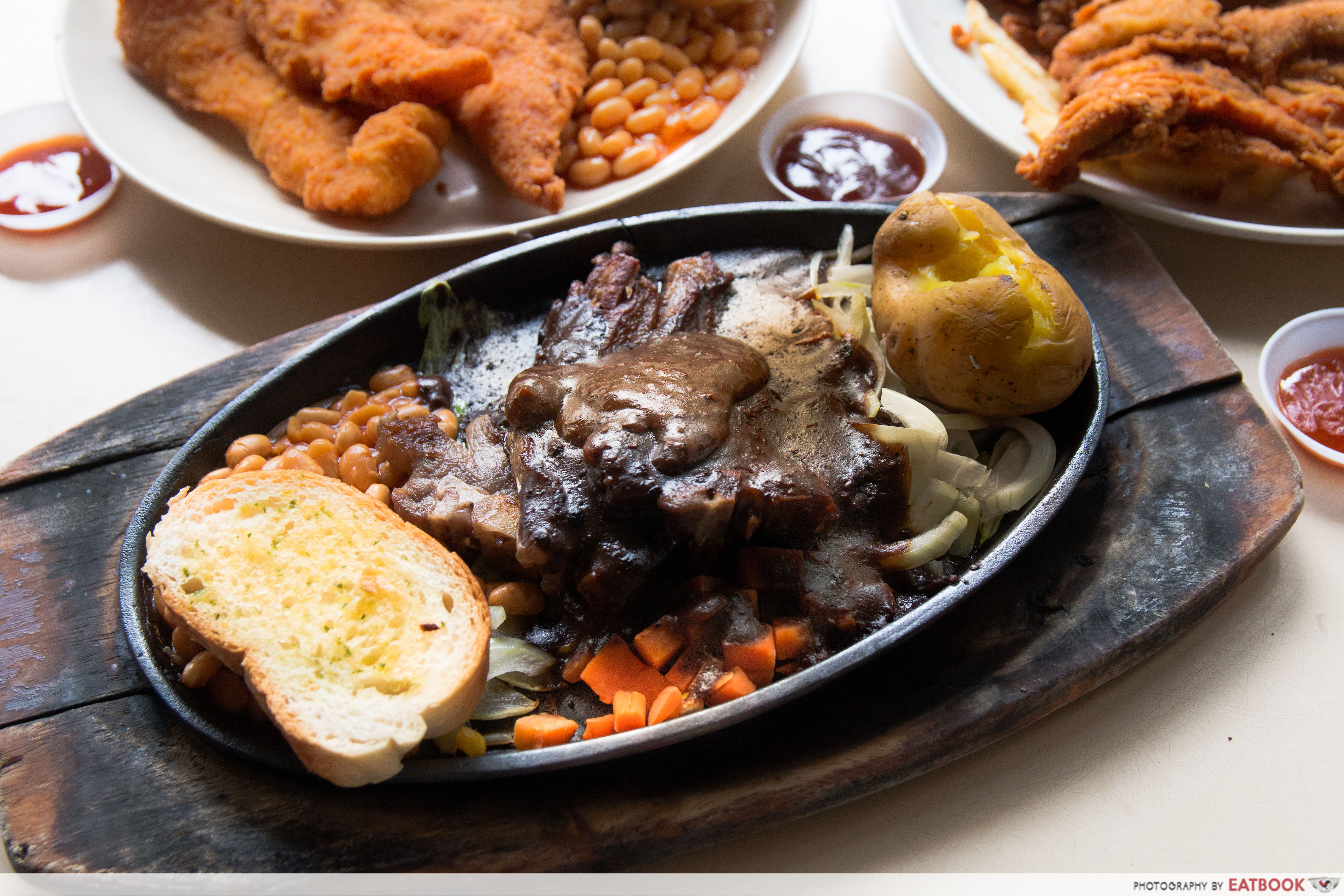 Soaked in black pepper sauce, the beef was placed on a bed of raw onions. It also came with a baked potato topped with a slice of butter, a piece of toasted garlic bread, and baked beans.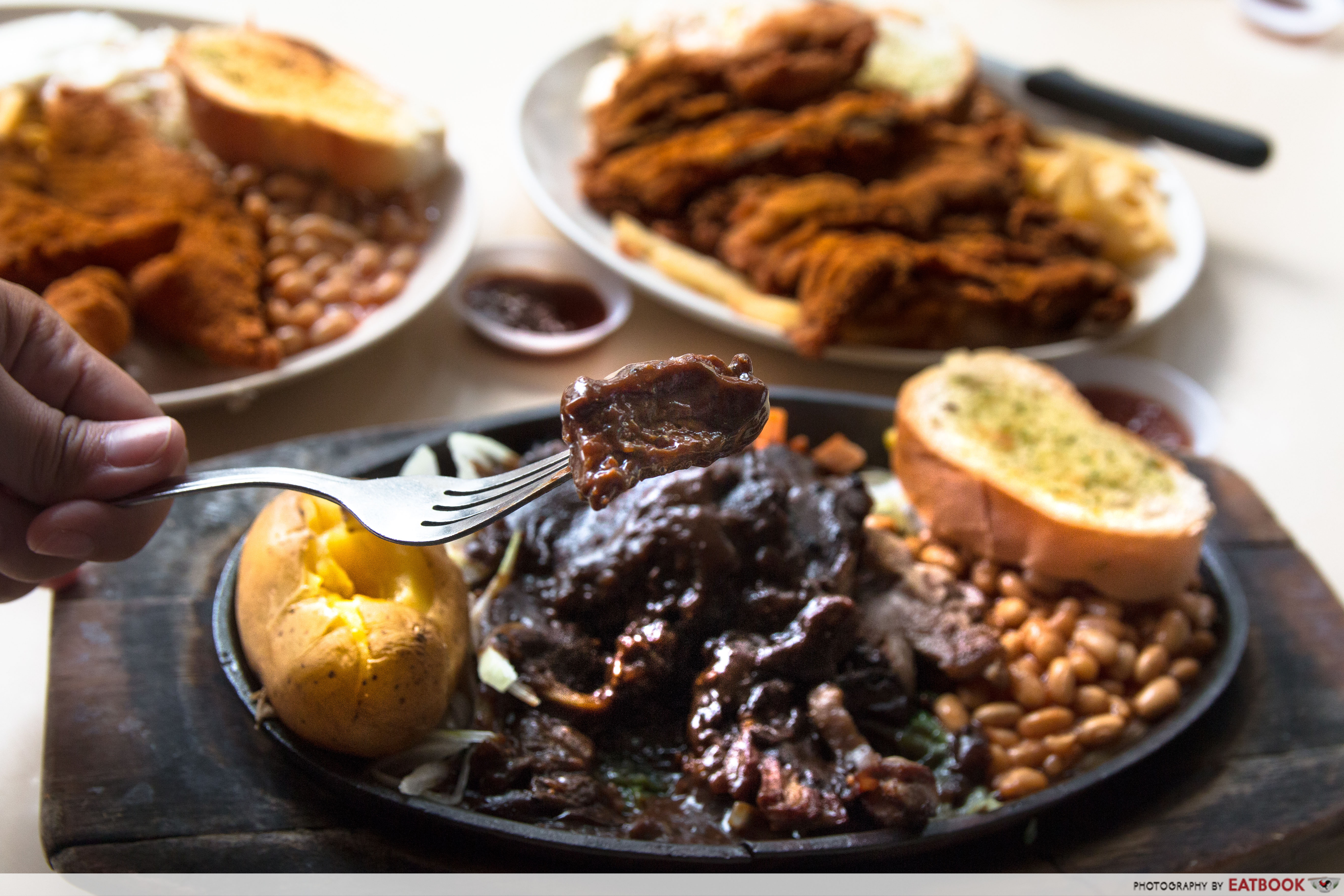 The Black Pepper Steak looked appealing, and I was excited to taste it. However, my taste buds were met with disappointment. The meat was tough and I struggled to cut into it. My jaws got tired of chewing after a few mouthfuls. Fortunately, the baked potato was good. The butter melted evenly into the mushy potato, and went well with the onions and baked beans on the side.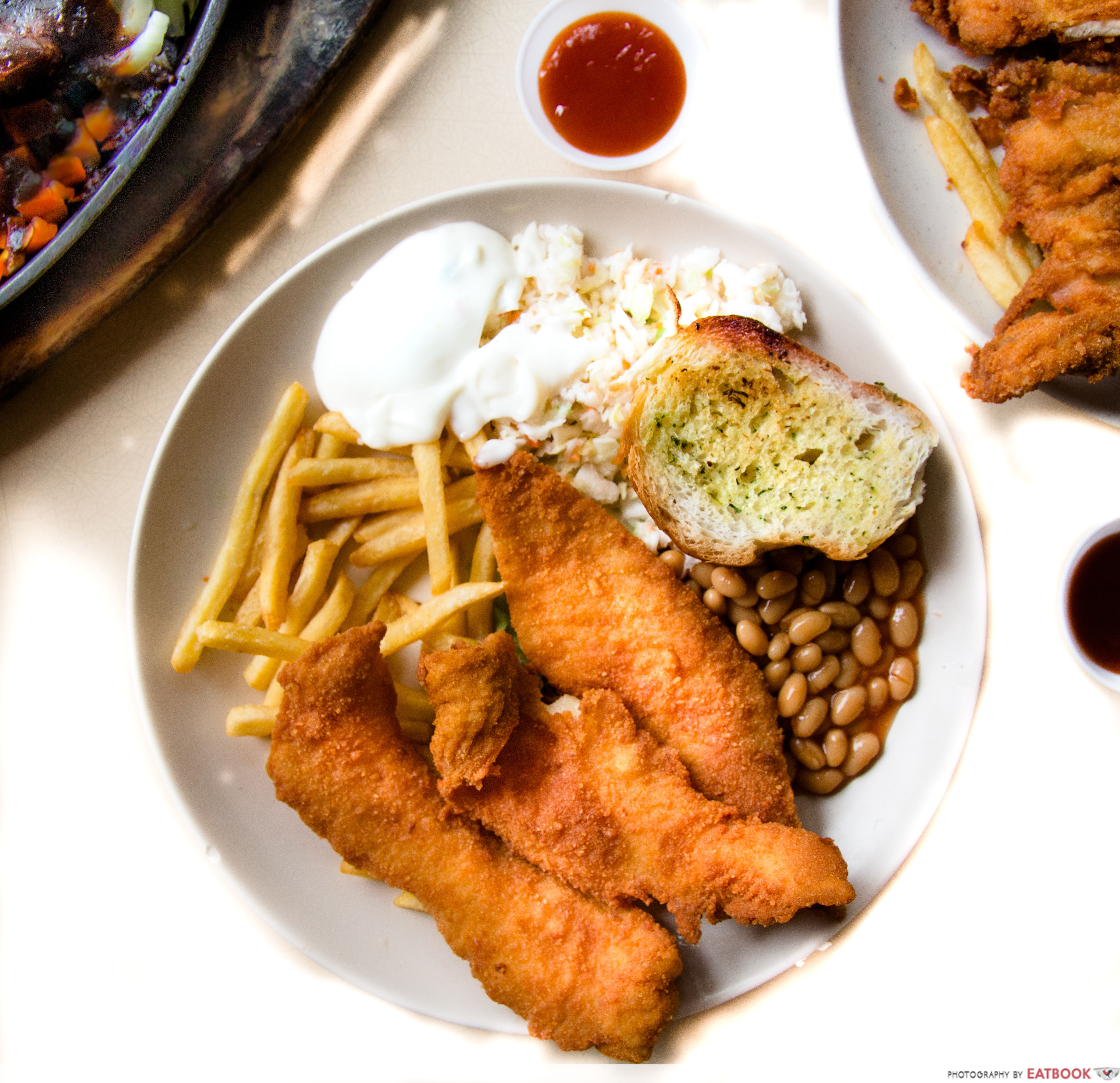 Their Fish & Chips ($6) comes with three pieces of deep-fried fish and the same sides as the Chicken Cutlet.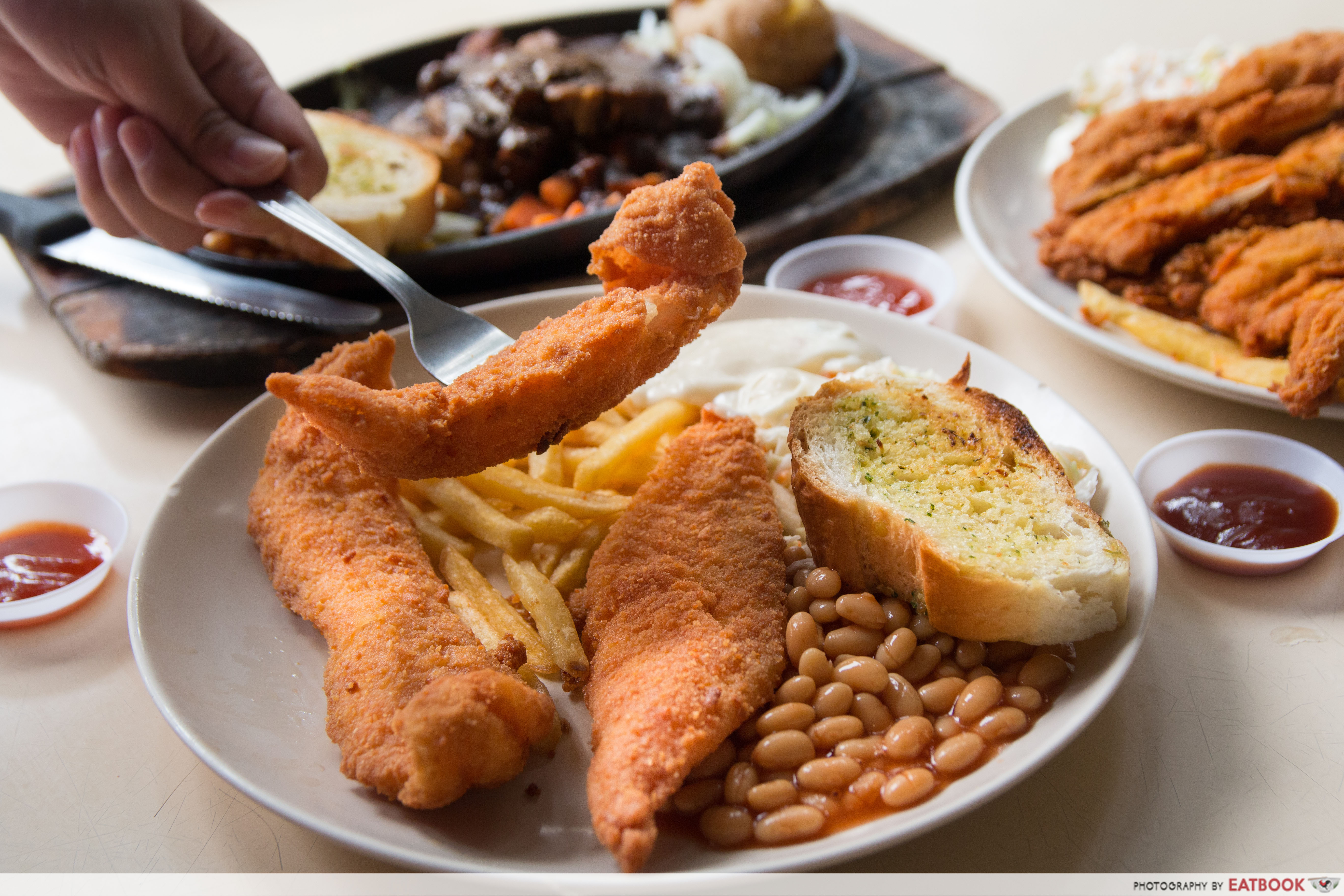 I did not expect much from the Fish & Chips due to how typical it looks. But as I took a few mouthfuls, I was pleased by how well-marinated the fish was. The fish meat was smooth and pleasantly moist, and its batter was crispy and light.
Ambience at 5 Star Corner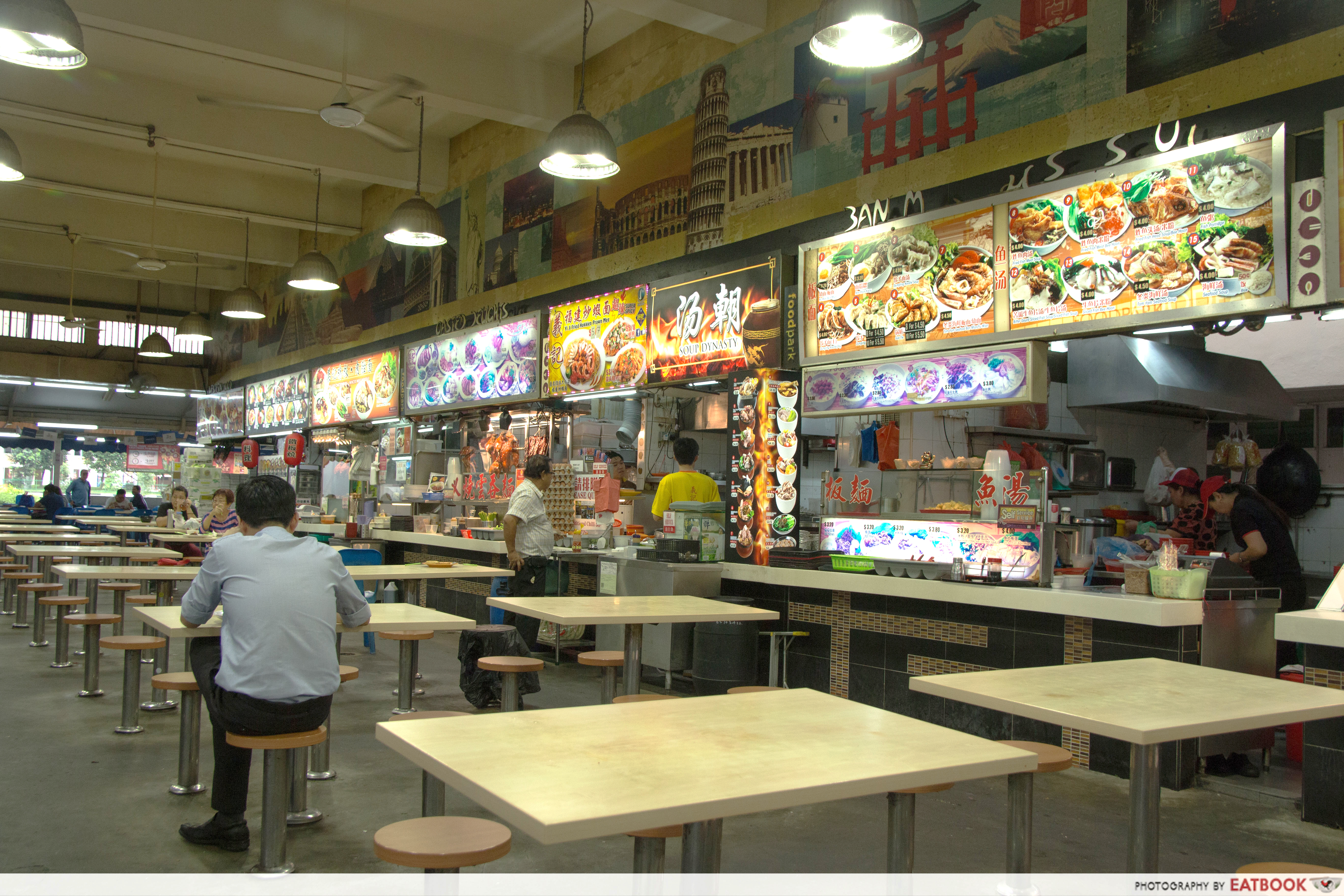 The coffee shop where 5 Star Corner is located at can get stuffy. For better ventilation, you might want to find a seat outside. When we headed down, 5 Star Corner's business was pretty good with customers ordering from them constantly, and the staff barely had a chance to take a breather.
The verdict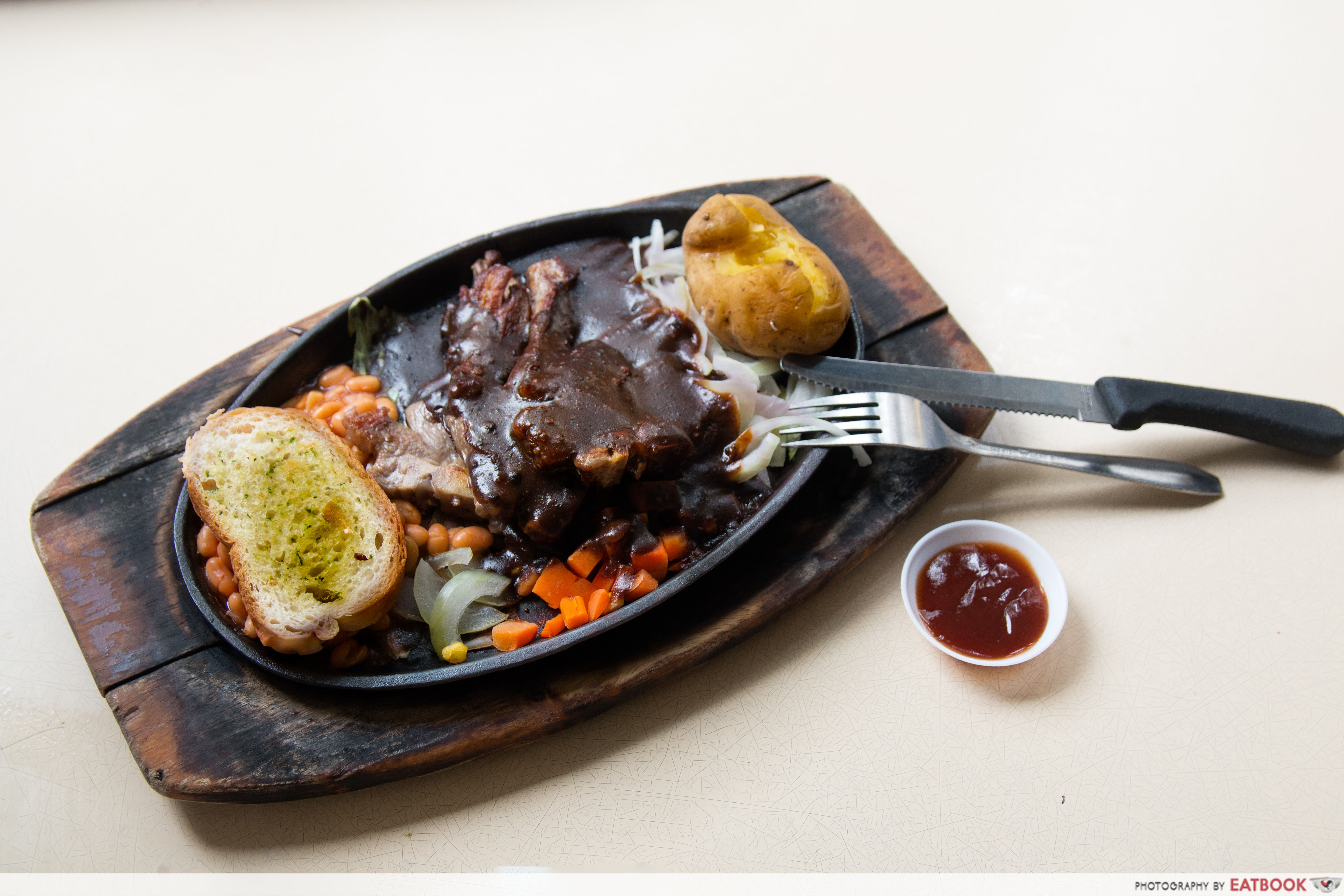 Besides the Black Pepper Steak being tough to cut and chew, I was rather contented with my meal, especially with the Chicken Cutlet. And 5 Star Corner is extremely generous with their portions. However, the food did not make much of an impact on me and I wouldn't specially travel down from the West to Hougang just to eat this again.
For more affordable Western food stalls, check out our list of cheap kopitiam Western stalls or these hawker meat platters!
Address: 805 Hougang Central, #01-116, Food Park, Singapore 530805
Opening hours: Daily 11am to 9pm
5 Star Corner is not a halal eatery.
This is an independent review by Eatbook.sg.
Summary
Pros
– Generous portions
Cons
– Steak was tough
Recommended dishes: Chicken Cutlet ($6)
Operating hours: Daily 11am to 9pm
Address: 805 Hougang Central, #01-116, Food Park, Singapore 530805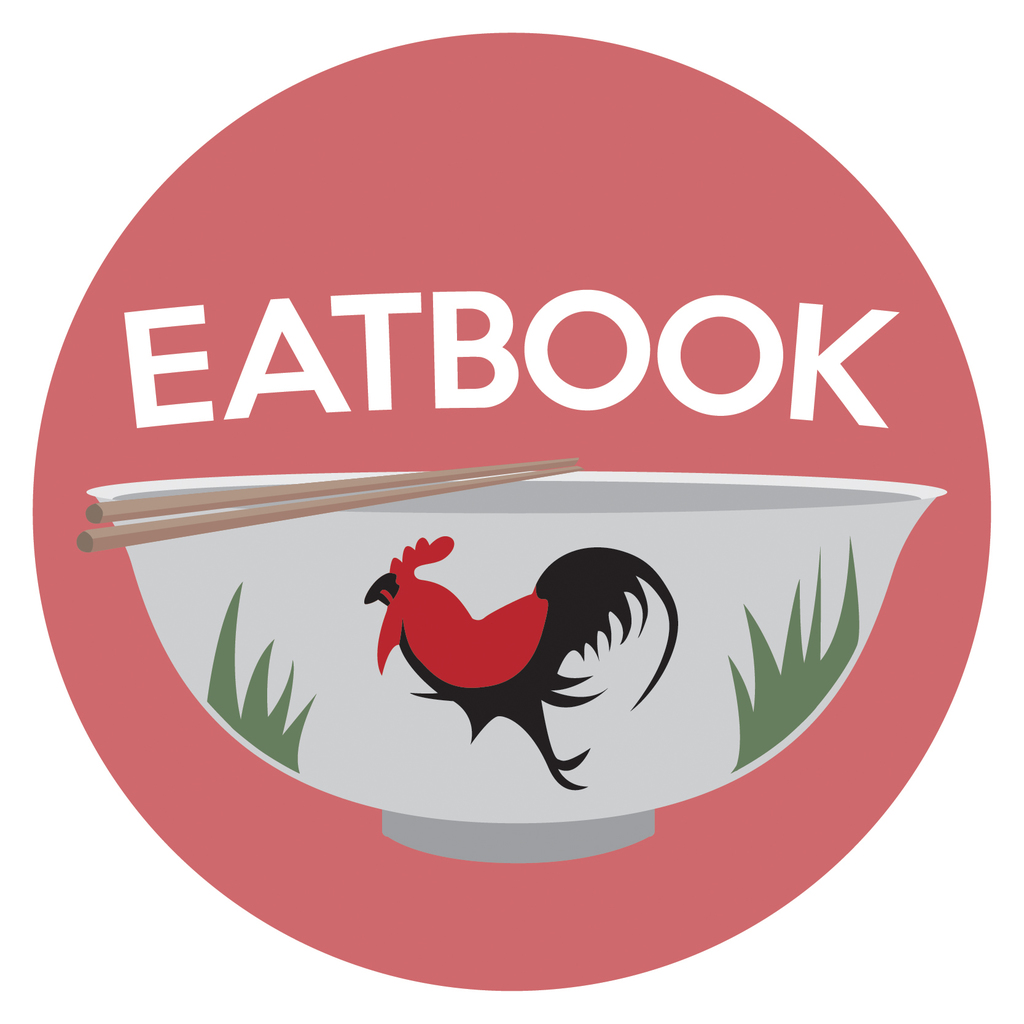 Drop us your email so you won't miss the latest news.