Abun Cha Kue serves black carrot cake with char kway teow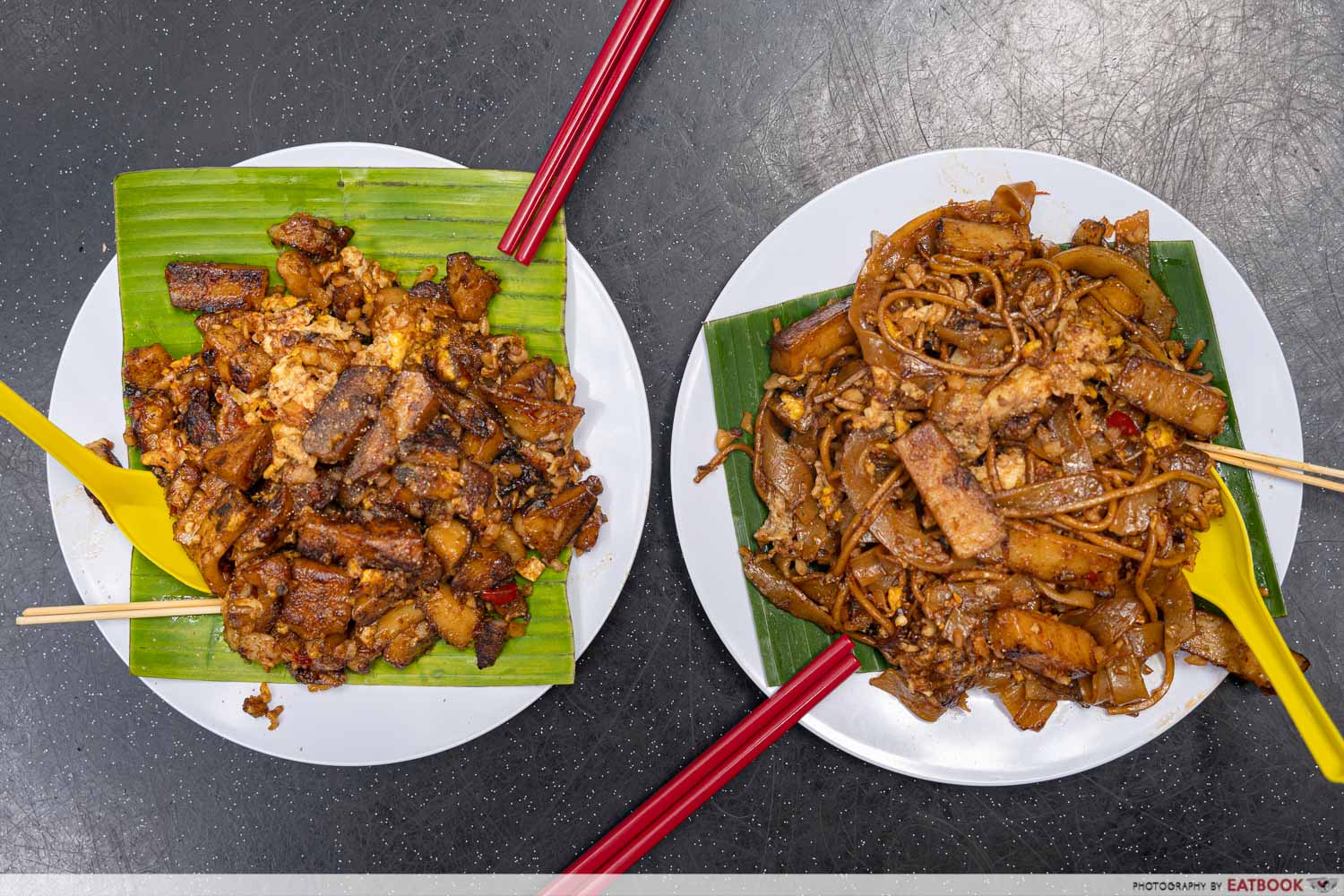 If you've seen it all on the hawker scene in Singapore, and are up for taking your stomach to places, consider Batam: a snappy, hour-long ferry ride across the Singapore Strait. Should you find yourself in this largest city of the Riau Islands, make sure to bookmark Abun Cha Kue, for an uber tasty rendition of chai tow kway.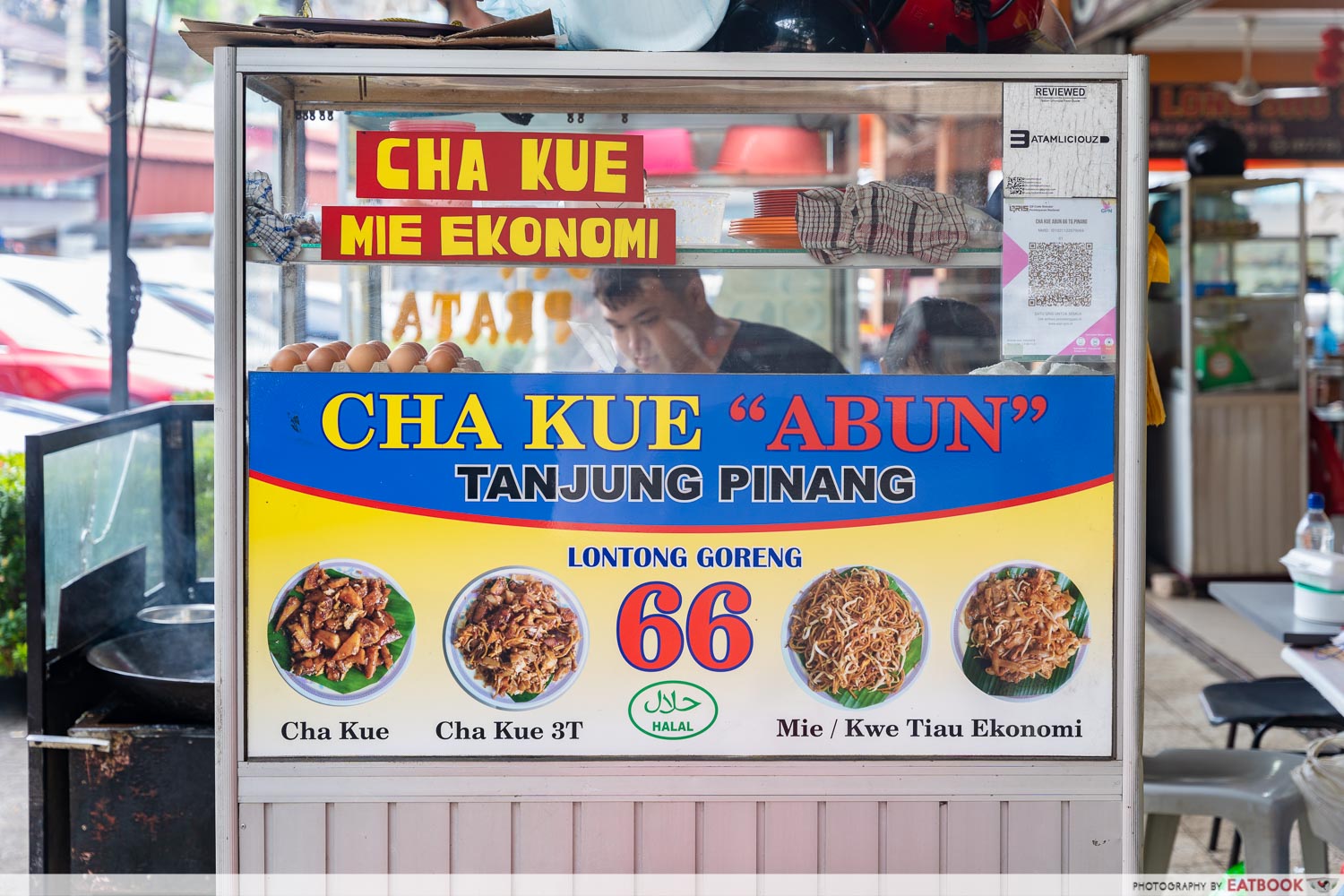 Abun Cha Kue is situated in a coffeeshop fondly known to the locals as Kopitiam Long Shu Siah, or 'under the banyan tree'—a landmark that you'll find just outside. There are only three items, each costing IDR18,000 (~S$1.70) on the menu here: Cha Kue, Cha Kue 3T, and Mie Ekonomi, which you can get in a Kwe Tiau variant.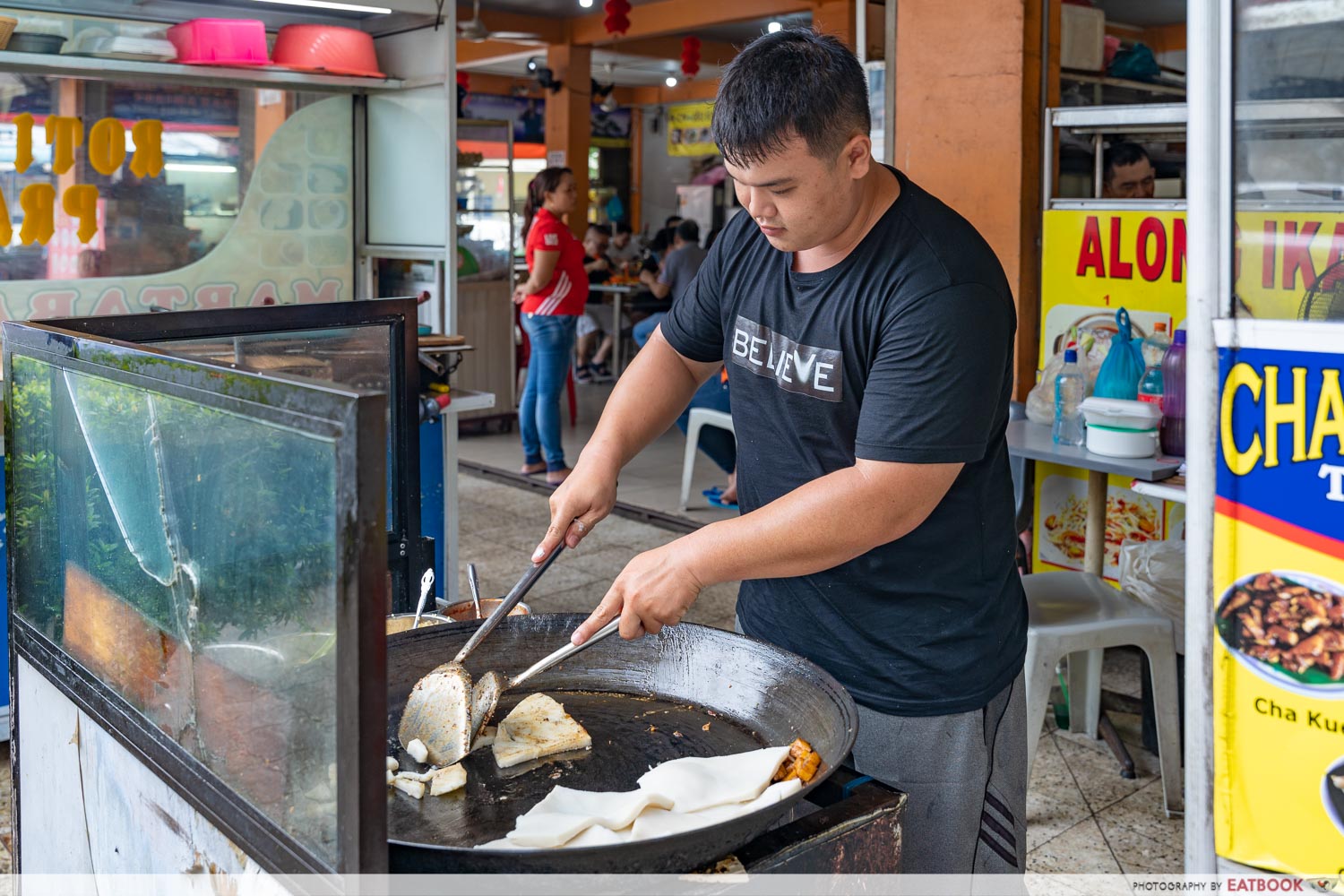 This family-run stall is now in the hands of the third- and fourth-generation owners, who prepare Abun Cha Kue's dishes almost exactly as their father, and father before him, did.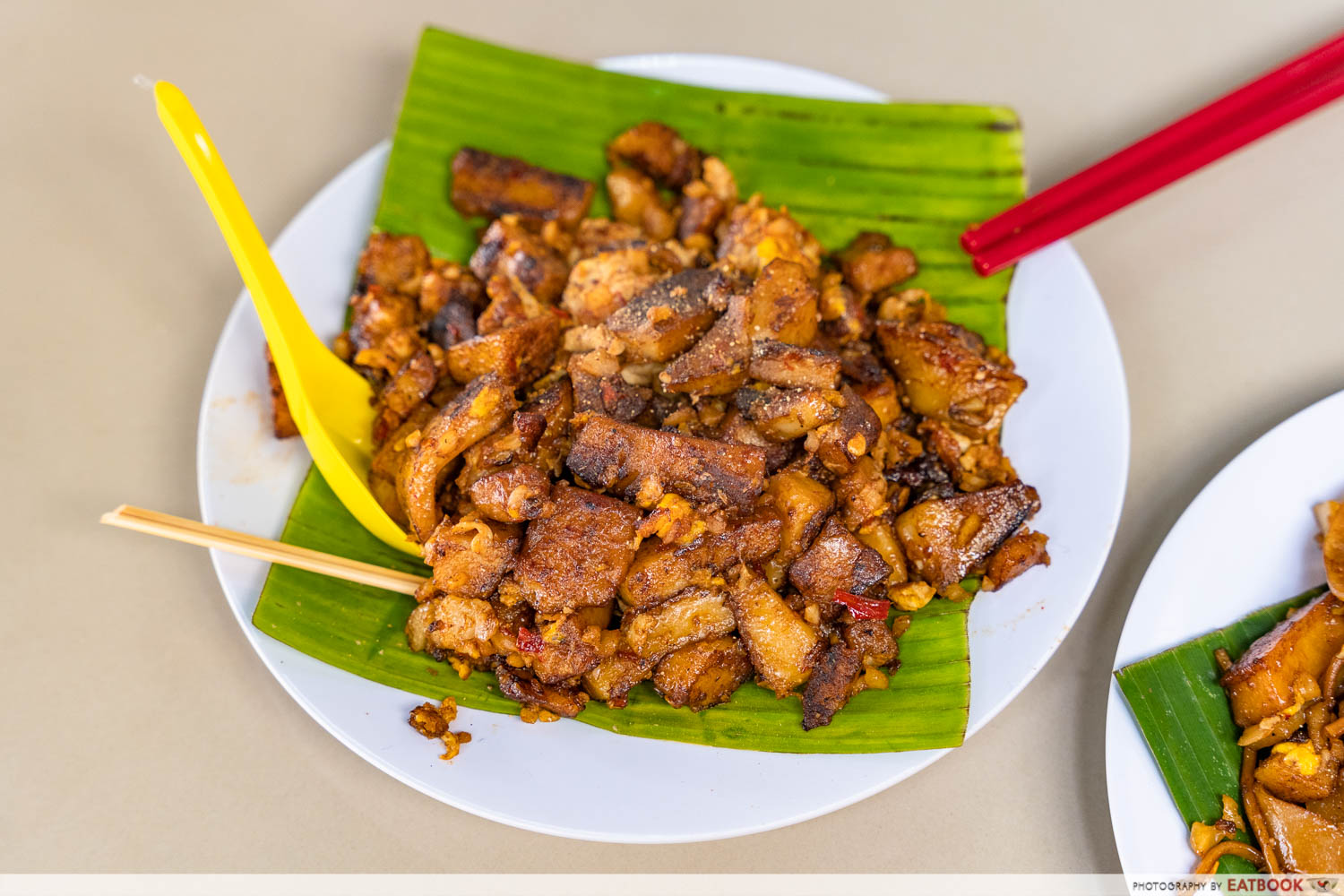 At first glance, Abun Cha Kue's Cha Kue looks just like any black carrot cake, but with much larger pieces of cake. Unlike the kway that we're familiar with, however, this is 100% rice flour, without the white radish that makes chai tow kway carrot cake.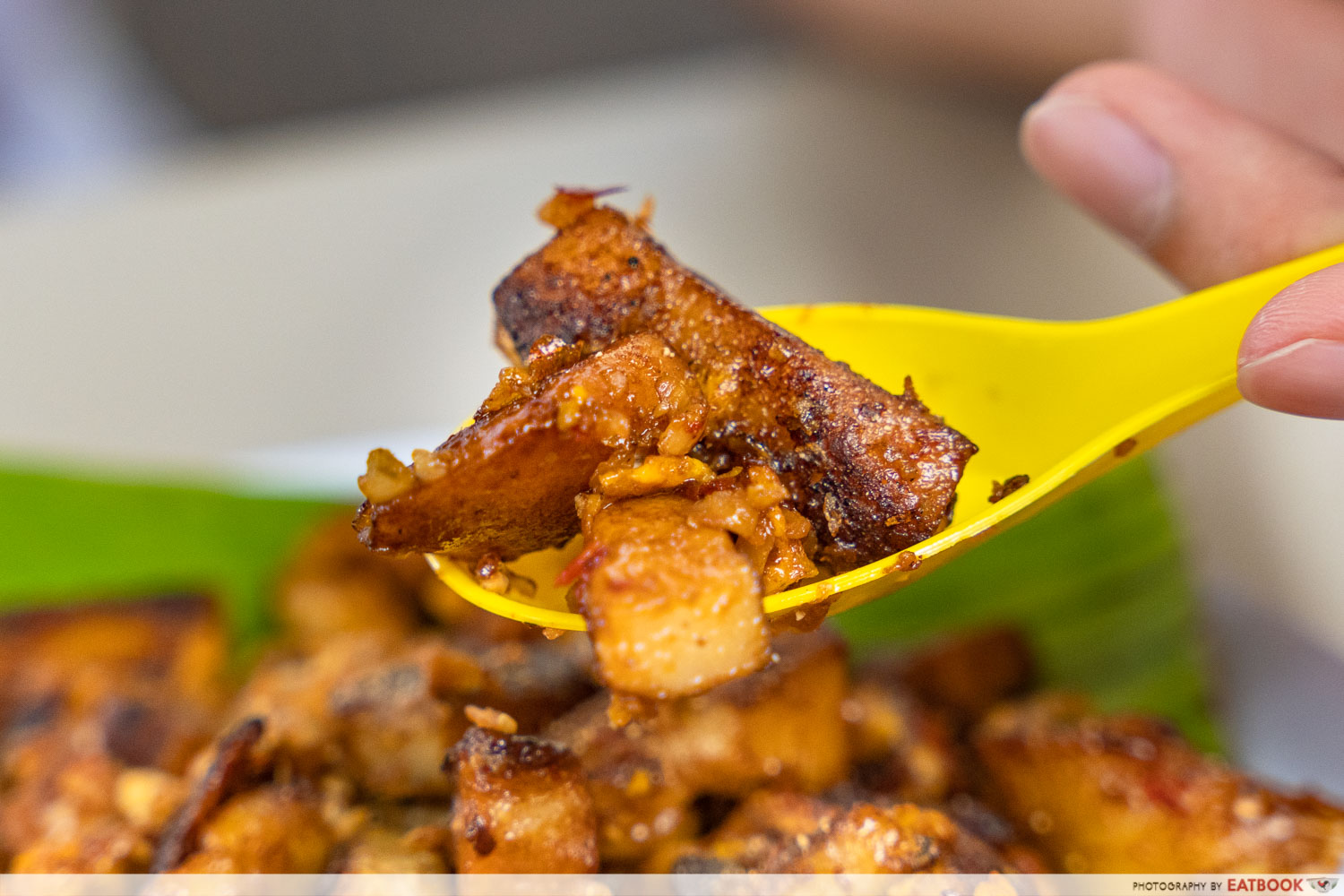 Texturally, you'll find a firmer, slightly grittier bite to each thick cube of the kway. It's fried with the usual suspects of egg, garlic, chye poh, AKA preserved turnip, and dark soya sauce, and you get the option of having it spicy or not. It's also fried with vegetable oil to cater to the Muslim diners there.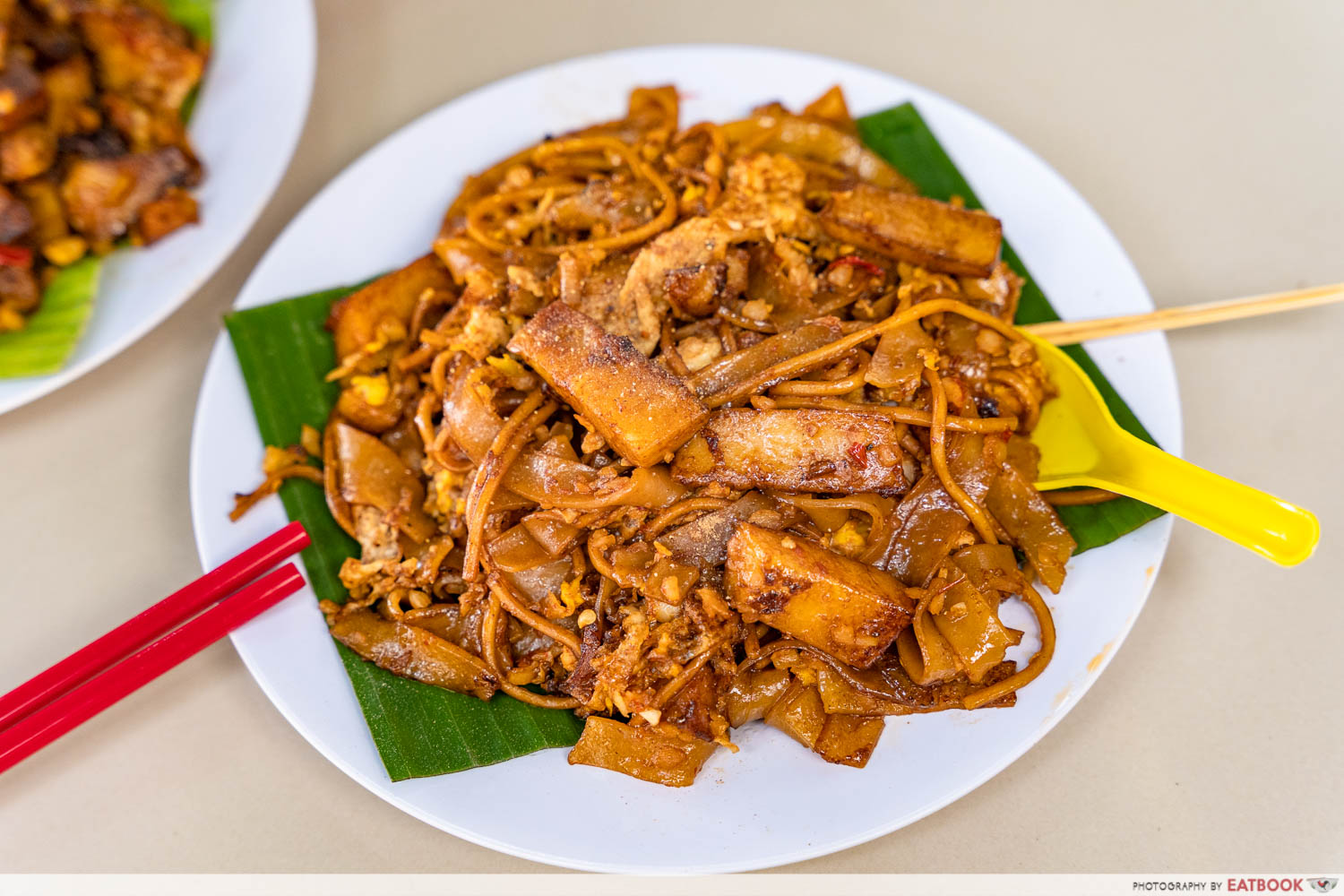 The really unique dish here is their Cha Kue 3T, which marries char kway teow and chai tow kway on one plate.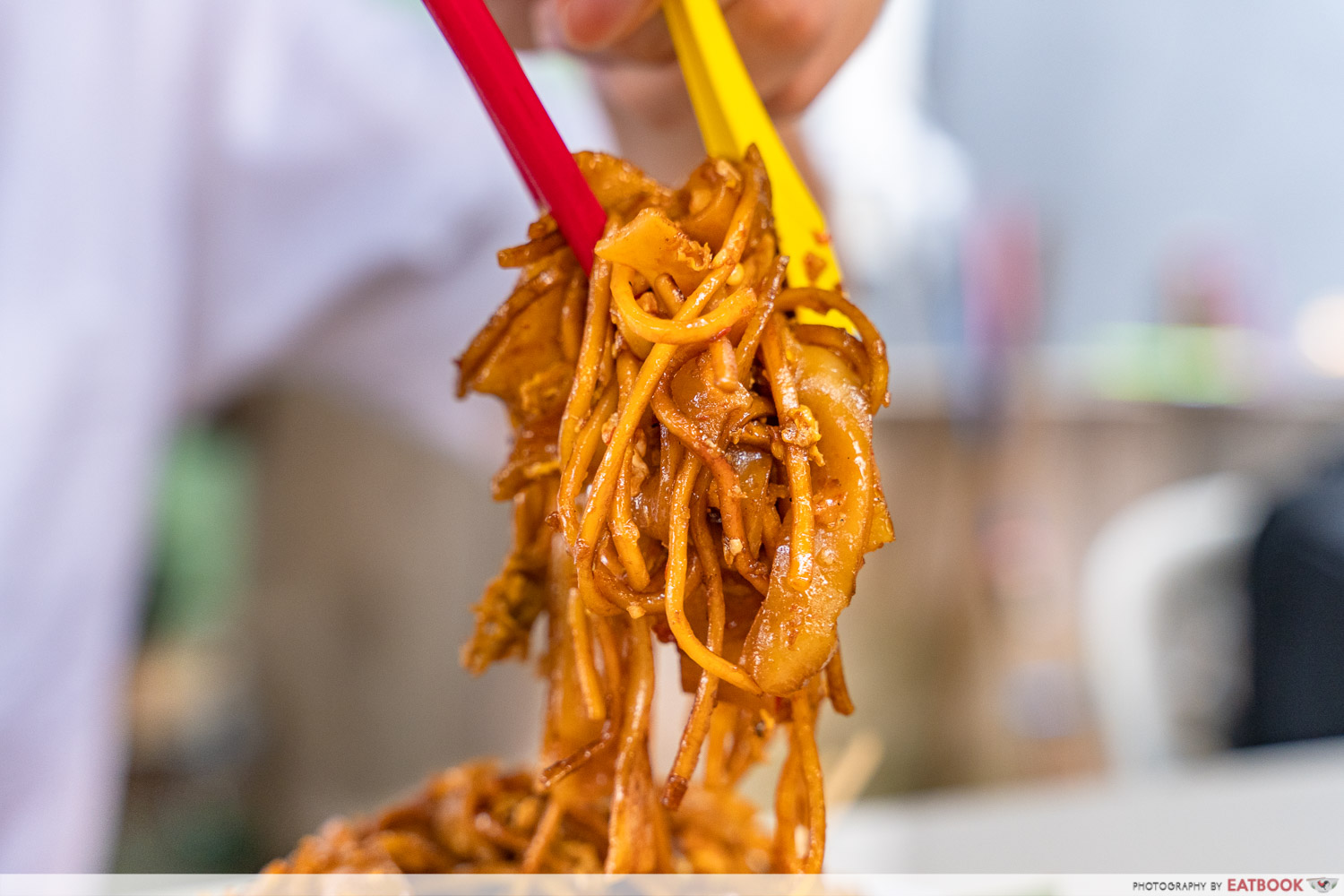 As with the Cha Kue, this was full of wok hei. It was also a ball to eat, with the chunky pieces of rice cake, silky kway teow, and yellow egg noodles all fried together.
For a round-up of food places to check out on the island, here's our guide to must-try places in Batam. Here at home, you can't get it all on one plate, but here's where you can go for carrot cake in Singapore!
Address: 42P6+259, Batu Selicin, Lubuk Baja, Batam City, Riau Islands 29444, Indonesia
Opening hours: Daily 6:30am to 1pm
Abun Cha Kue is not a halal-certified eatery, but does not use pork or lard
15 Fried Carrot Cake Stalls From $2 So You Can Enjoy Chai Tow Kway For Breakfast
Photos taken by Melvin Mak
This was an independent visit by Eatbook.sg