---
Adam Road Food Centre is a hidden trove of good food
---
Opened in 1974, Adam Road Food Centre is one of the oldest hawker centres in Singapore. Despite going through the passage of time, it has managed to remain popular and relevant. Albeit hidden from the public's eye, their queues are always snaking. After a long walk in the lush greenery of Botanic Gardens, I would always drop by this popular eating spot for some grub to refuel. Here are some picks that you can consider trying!
---
1. No. 1 Adam's Nasi Lemak

---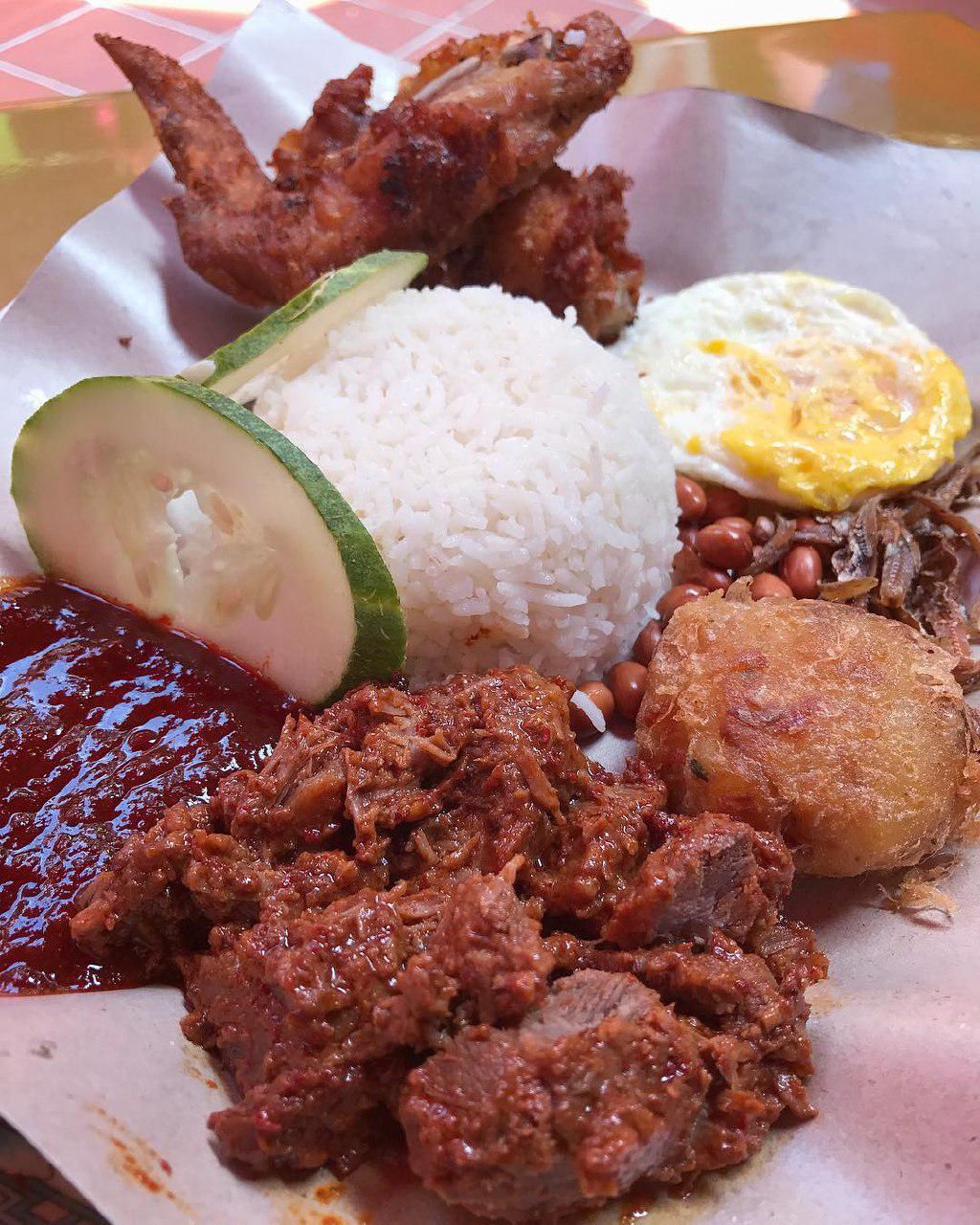 Image credit: @joewee72
If there's one thing that Adam Road Food Centre is known for, it would be for No. 1 Adam's Nasi Lemak. Amassing loyal customers over the years is their Adam's Special ($5.50). It comes with coconut rice, deep-fried chicken wings, mutton rendang, bergedil, fried egg, anchovies, peanuts, slices of cucumber, and a dollop of sambal. The flavourful, tender mutton pairs well with the fluffy and fragrant rice. The crispy wings have an addictive crunch which makes it moreish, even more so when dipped into piquant and sweet sambal.
Stall number: #01-01
Opening hours: Wed-Mon 8am to 2pm
---
2. Adam's Delight
---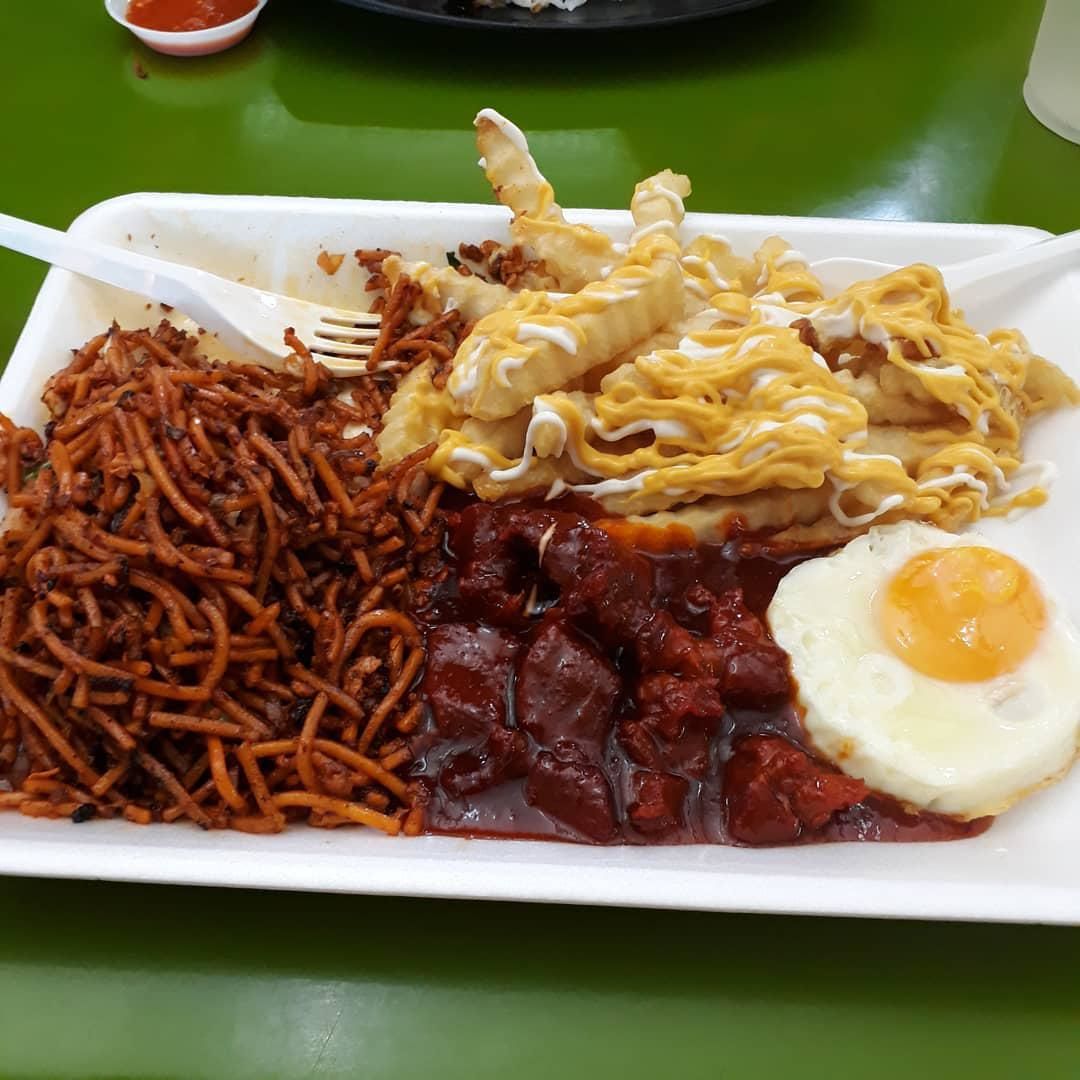 Image credit: @thanarajsuppiah
There's something about Indian food that I can't quite put my finger on; it tastes especially good when eaten for supper. Adam's Delights seals the deal for me with their Mee Goreng Combo ($6), which is definitely value-for-money. The mee goreng comes with a side of cheese fries, mutton chop, and a sunny-side up. The crispy crinkle-cut fries are drizzled with a substantial amount of mayonnaise and cheese. My favourite would have to be the mutton chop, soaked in a sweet and savoury bistik sauce.
Stall number: #01-11
Opening hours: Daily 9:30am to 9pm
---
3. Zaiton Satay
---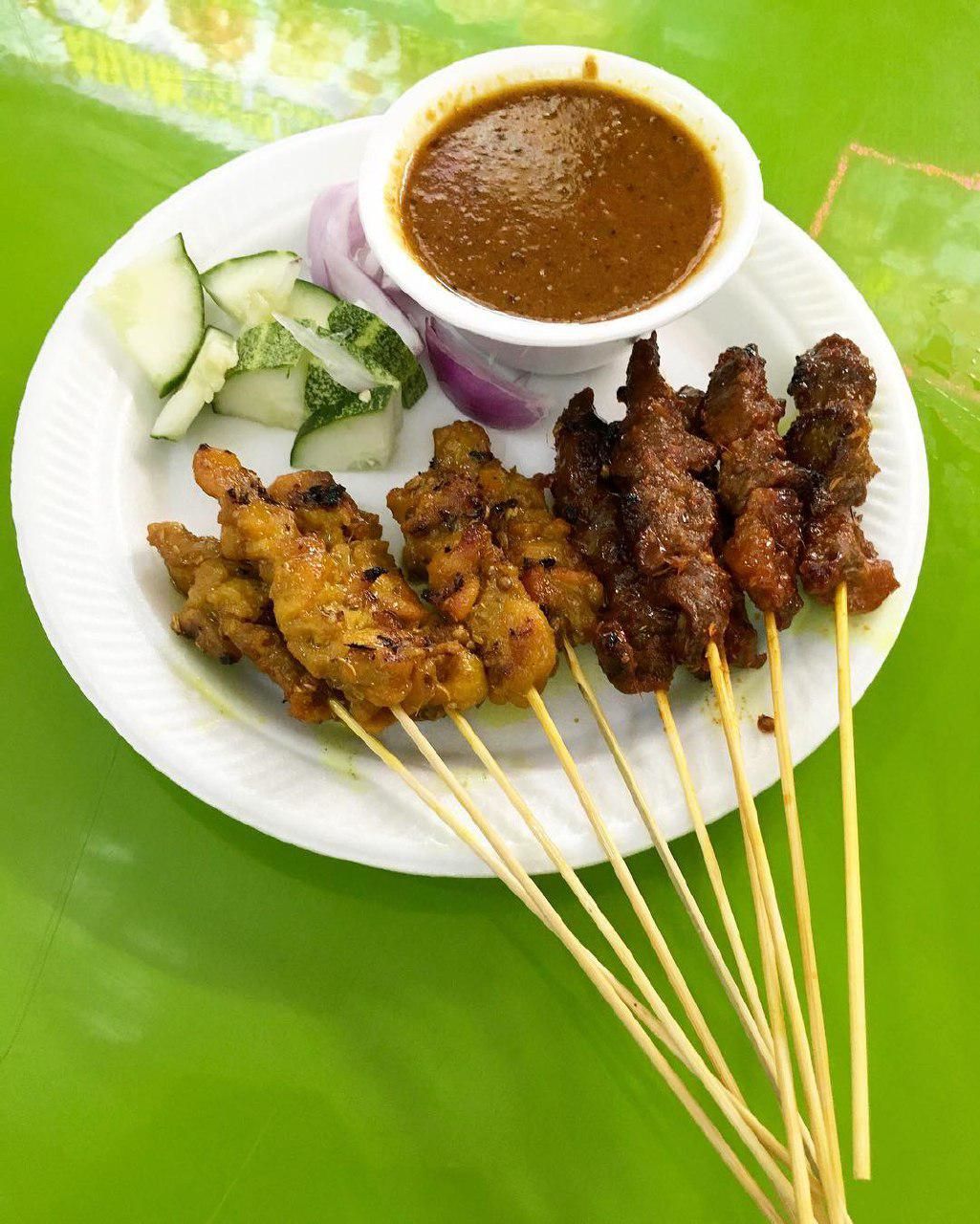 Image credit: @jasbysim
If you're craving for some satay, Zaiton Satay has got your back. You can choose to have chicken, beef, beef tripe, or mutton satay ($0.70 per stick, minimum order of 10 sticks). These plump morsels of meat are skewered on sticks and grilled over hot charcoal for a smoky flavour. The caramelised bits of the meat add an extra oomph to each satay. When eaten with the peanut sauce, the sweet, savoury sauce complements the satay harmoniously.
Stall number: #01-07
Opening hours: Daily 8am to 9pm
---
4. Adam Road Noo Cheng Big Prawn Noodles
---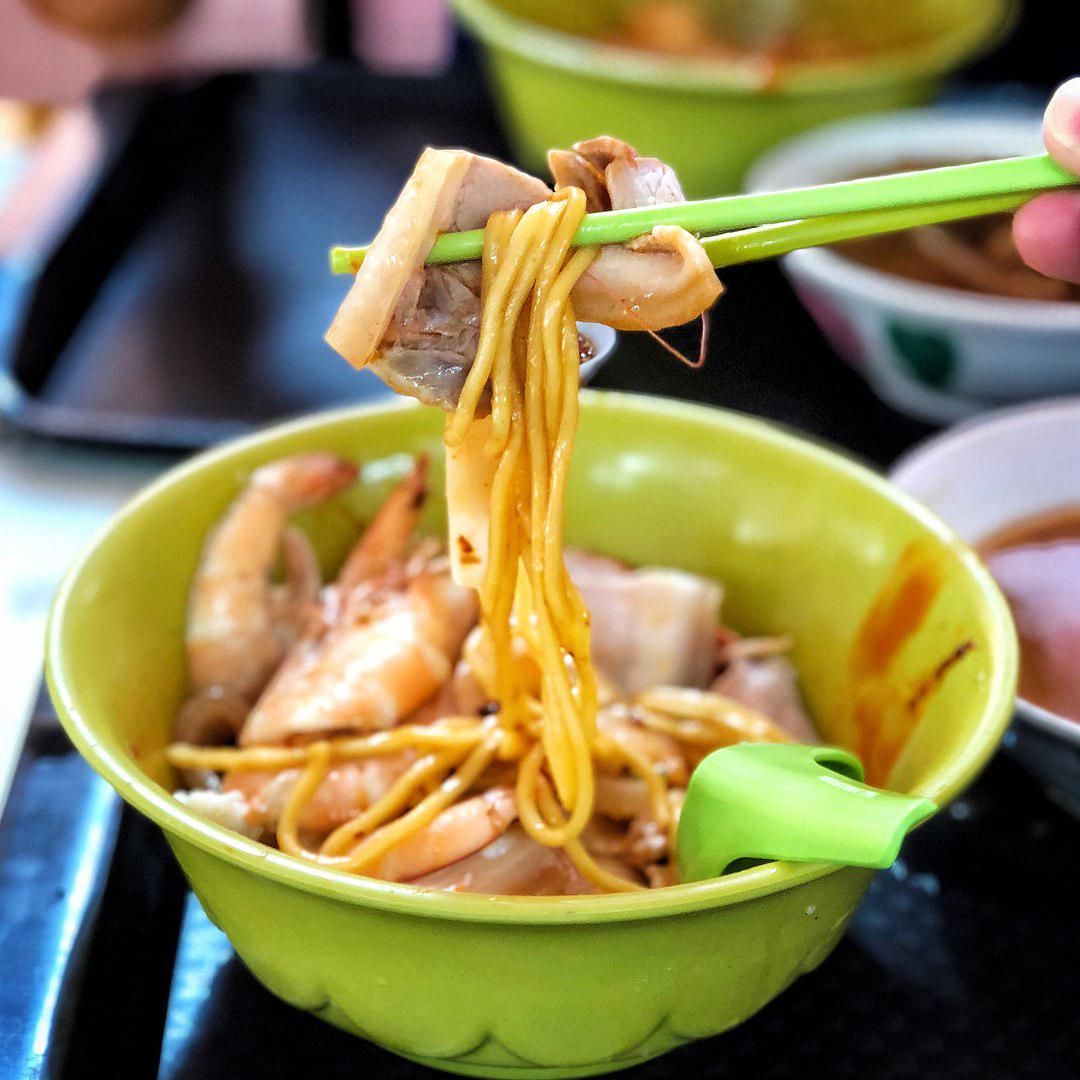 Image credit: @kaiyle
When random hunger pangs strike during wee hours, Adam Road Noo Cheng Big Prawn Noodles will be there for you. Brace yourself for long queues during peak periods, but you know what they say, good things come to those who wait. Their Big Prawn Noodles ($6/$8/$12/$16) is what draws the crowd. The robust soup is packed with umami flavour, a result of being boiled over time using prawn heads and pork ribs. The big, succulent prawns add an underlying sweetness to the dish. Together with crispy bits of lard, every mouthful is packed with a matrimony of flavours that will hit all the right spots.   
Find out where else to get good prawn mee!
Stall number: #01-27
Opening hours: Thur-Tue 9:30am to 4pm, 6:30pm to 2am
---
5. Selamat Datang Warong Pak Sapari
---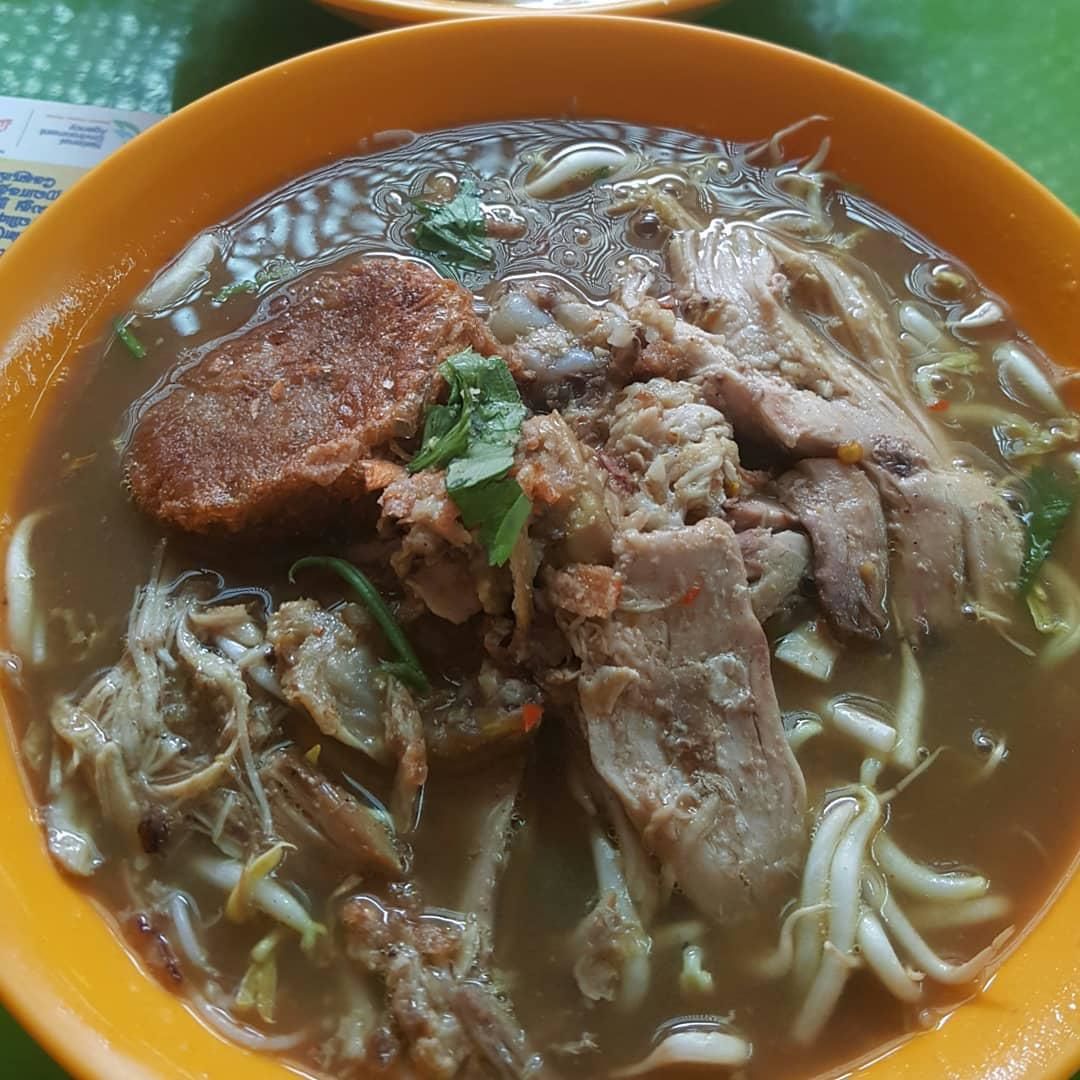 Image credit: @adeline_tess
Selamat Datang Warung Pak Sapari is also another crowd-favourite. One of the best-selling dish would be their Mee Soto ($3.50). You can choose to have either bee hoon or yellow noodles. The light, murky broth is cooked using chicken, giving it a savoury taste. Bits of tender shredded chicken are added into the mee soto for a more shiok mouthfeel. At just $1, you can add in a bergedil.
Stall number: #01-09
Opening hours: Mon-Tue 8am to 10pm, Thur-Sun 9am to 10pm
---
6. Pisang Melokek
---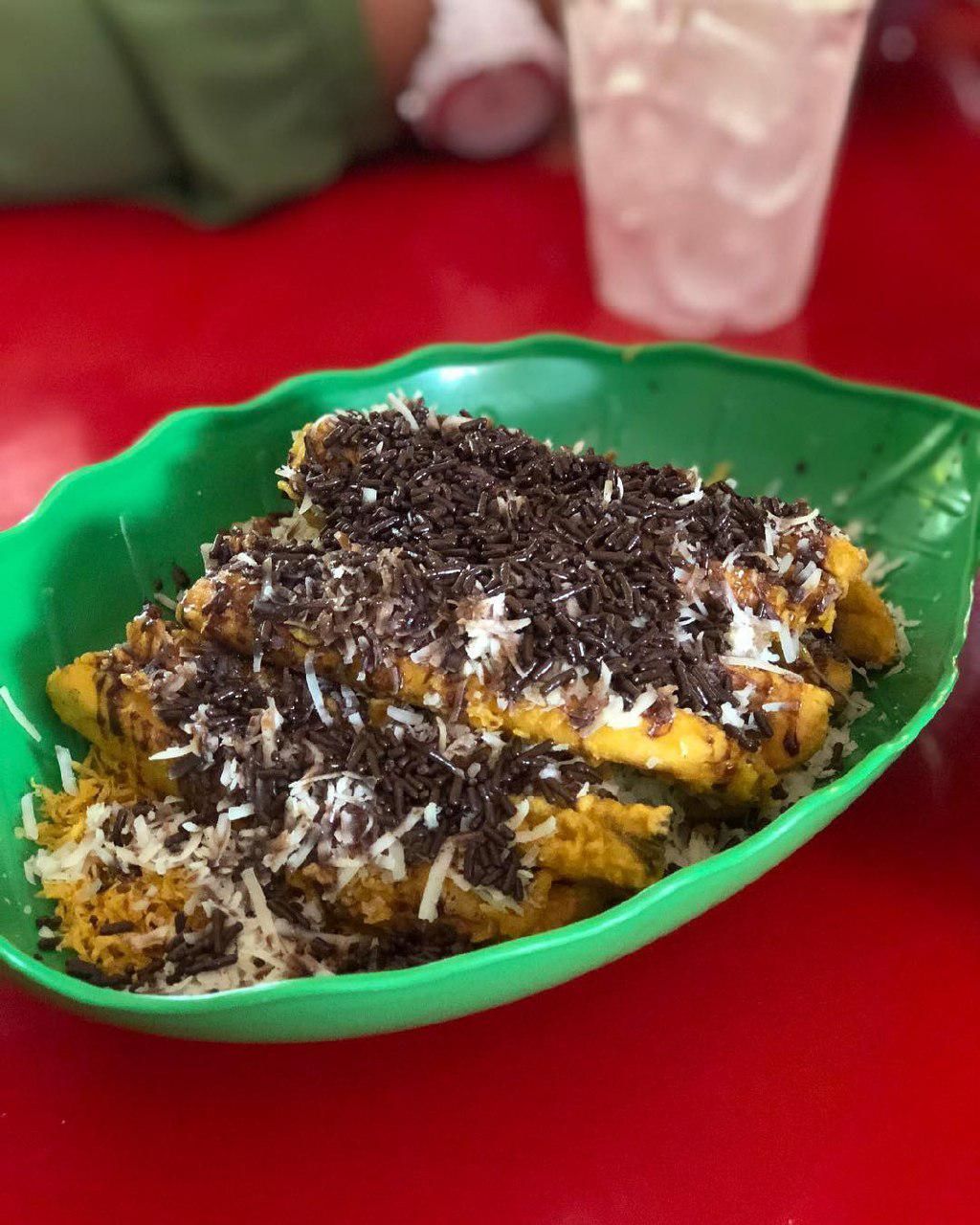 Image credit: @iamladyfaizal
Banana fritters are my favourite traditional snack to have in the afternoon. I'd usually get them at a pasar malam but with Pisang Melokek, I have a fixed place to get my goreng pisang. Instead of the classic banana fritters, their rendition is more of a modernised one. You can choose a topping – Milo powder, Oreo bits, rainbow or chocolate rice – to go with their Pisang Goreng Cheese ($5). Its crispy exterior and soft insides make it a moreish snack that you'll finish before you know it.
Stall number: #01-17
Opening hours: Wed-Mon 11am to 9pm
---
7. Selera Rasa Nasi Lemak

---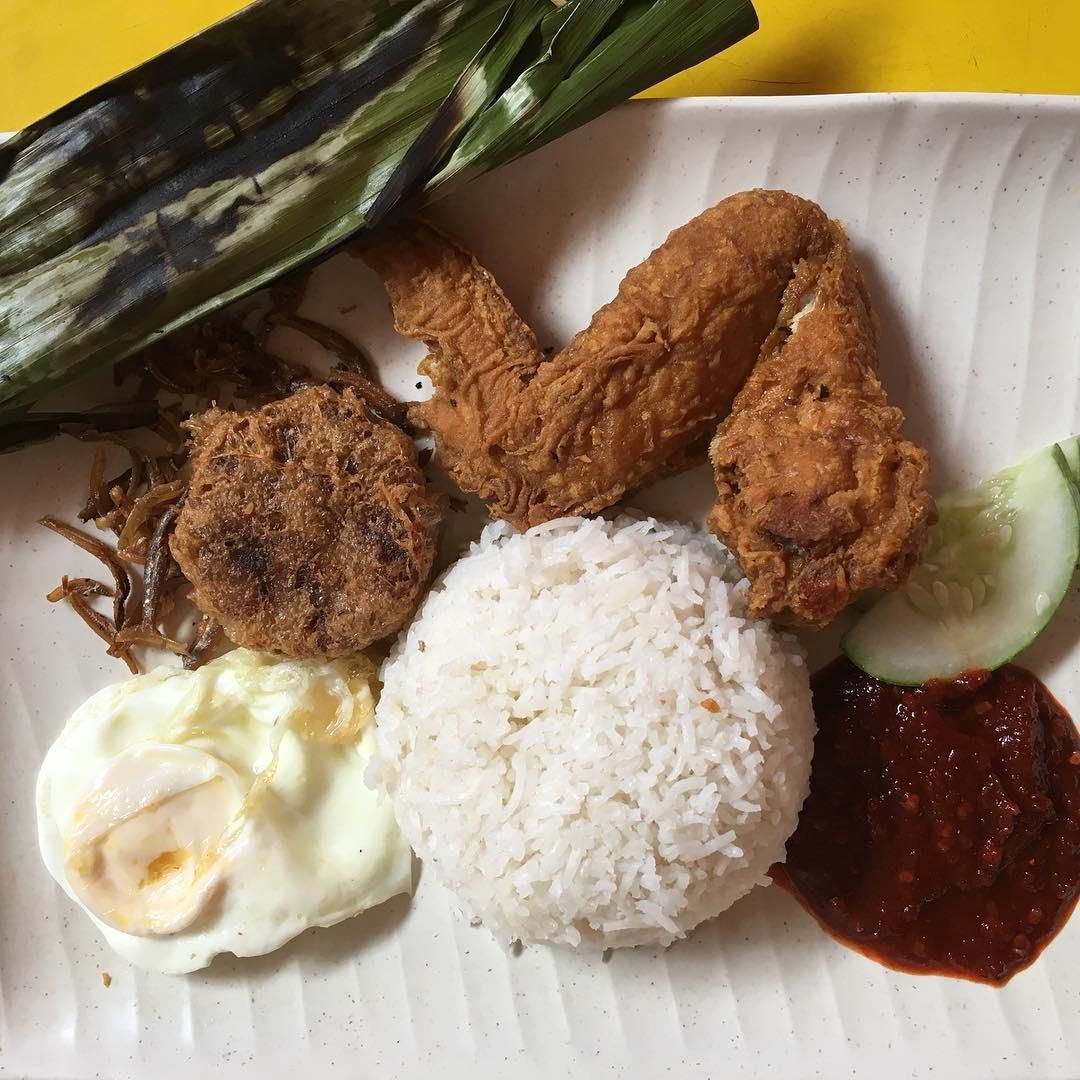 Image credit: @png14
Adam Road Food Centre houses two nasi lemak stalls, with the first one mentioned above, and the second one being Selera Rasa Nasi Lemak. There has been fierce competition between these two stalls and they are both arguably good. At $5.40, you can get a plate of Royal Flush, which consists of coconut rice, otah, deep-fried chicken wing, bergedil, egg, anchovies, slices of cucumber, and a dollop of sambal. The crispy and savoury chicken wing pairs well with the fragrant rice, even more so when eaten with the sweet sambal. The queue might take up to 40 minutes during peak periods.   
Stall number: #01-02
Opening hours: Sat-Thur 7am to 5pm
---
8. Adam Chicken Rice

---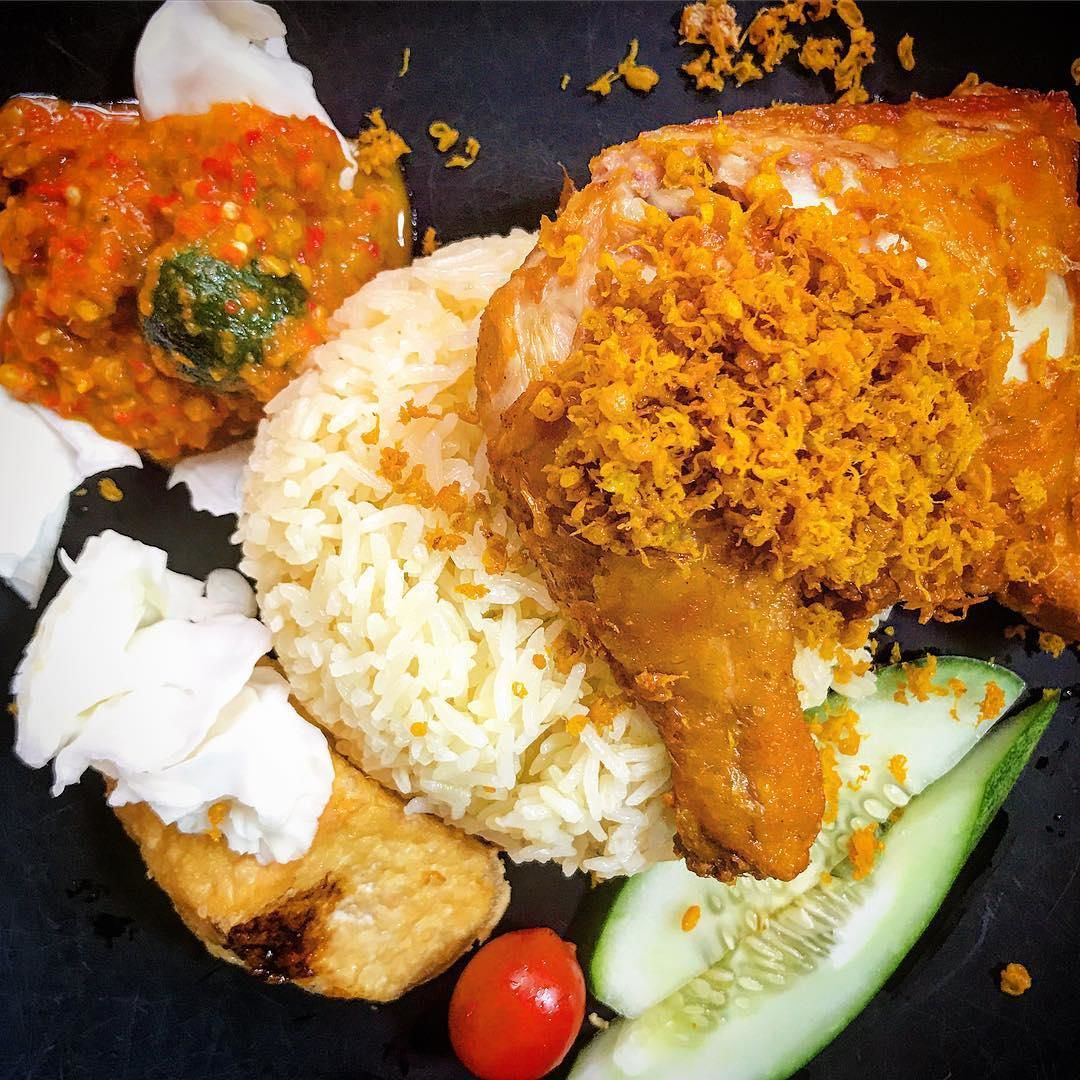 Image credit: @ag.marc
If nasi lemak isn't your thing, Adam Road Food Centre has Adam Chicken Rice as well. Specialising in Indonesian cuisine, their Nasi Ayam Penyet ($4.50) is on the must-try list if you happen to drop by. Each plate comes with oily rice, deep-fried chicken, tofu, cherry tomatoes, slices of cucumber, and sambal. Enjoy their juicy and succulent chicken with the spicy sambal, along with the fragrant, flavourful rice.   
For more ayam penyet found at hawker centres, check out these famous ayam penyet places!
Stall number: #01-08
Opening hours: Daily 11am to 8pm
---
Food worth queuing up for at Adam Road Food Centre
---
With this list, we hope that you can give Adam Road Food Centre a try. If we missed out any of your favourite stalls, let us know in the comment box down below!
Address: 2 Adam Road, Singapore 289876
Nearest MRT Station: Botanic Gardens (CC19/DT9)
---
Featured image adapted from Instagram user @thanarajsuppiah's post.