Original Alhambra Satay in the East was part of the Satay Club
The year is 1962. You've just seen a Technicolor film at the Alhambra theatre. You find yourself walking along the bustling Beach Road, where a band of food vendors have set up shop. Most of them sell only one thing: satay. Before long, the noise and fumes from the adjacent bus terminal fade into the background. The scent of grilled meat hijacks your senses. Seated on a low wooden stool, you take a bite of a glistening, lightly charred satay. Life is good.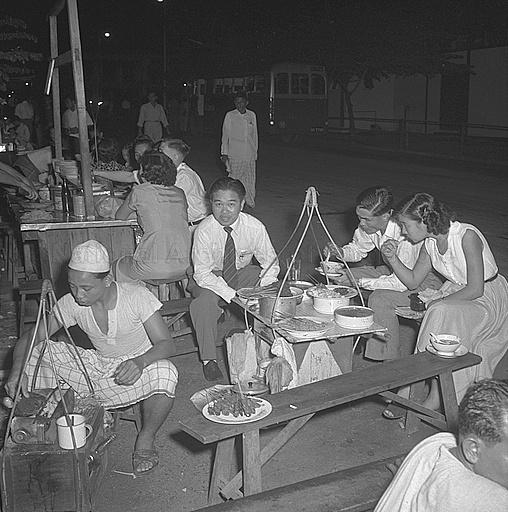 Image credit: National Archives of Singapore
I've never been to the historical Satay Club—I wasn't yet born when its last true incarnation, the one at the Esplanade, was demolished in 1995. What I've just described was my own imagining of the place, cobbled together from stories I've heard from my older relatives.
And though there were varying details in these stories, all of them had one throughline: 26 hawkers, coming together to offer affordable yet delicious satay in an open-air food centre. It was the precursor to the likes of our present day Lau Pa Sat Satay Street and Satay by the Bay. It was the stuff of legends, allowing satay to make an indelible mark on Singapore's street food scene.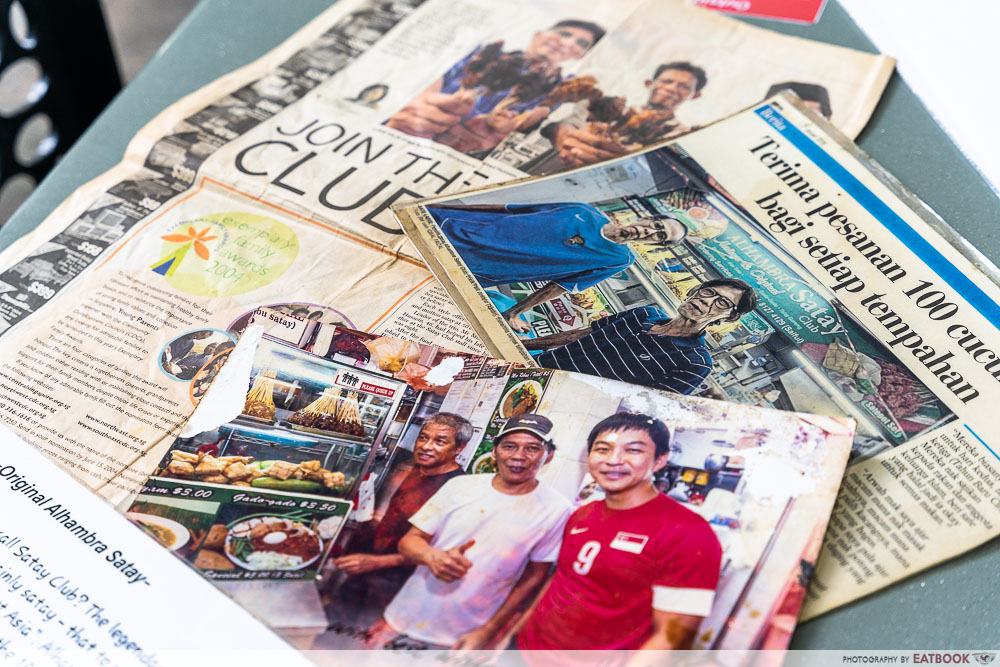 It saddens me that I will never experience the real Satay Club, but my research helped me discover a remnant of it: Original Alhambra Satay, its only surviving member. Located at Changi Road and Geylang Serai, Alhambra Satay is currently run by Saiful bin Haji Juwahir, 69, its second-generation owner who continues to make satay the traditional way. That means, unlike many of his competitors, Encik Saiful creates his satay without the use of machines—they are entirely handmade.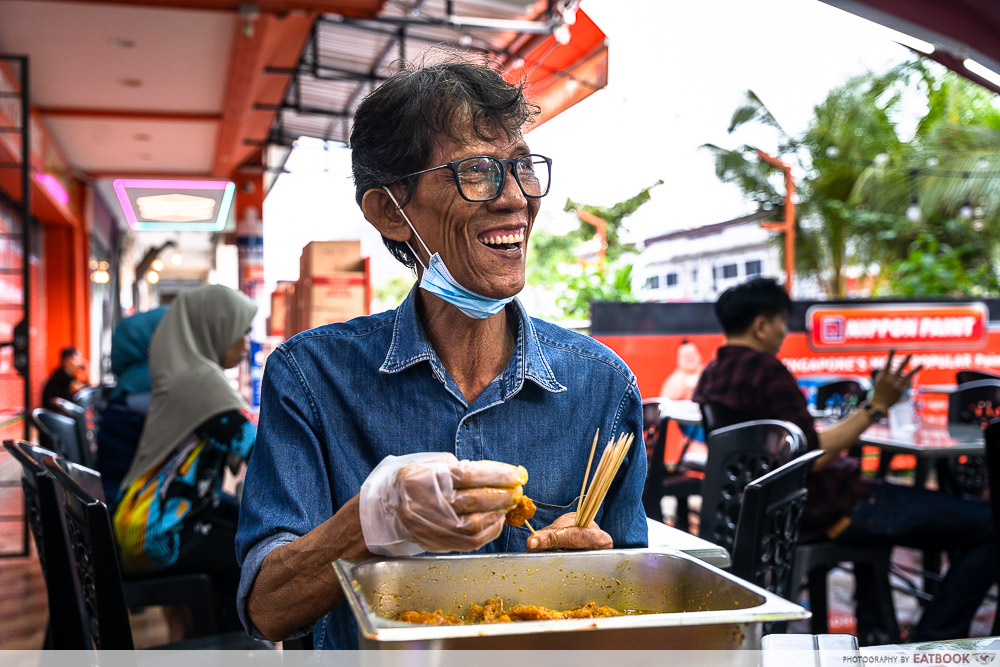 I thought that by talking to Encik Saiful, I would come to understand, even if vicariously, the essence of the satay phenomenon that reigned for about five decades. And so, I dropped by his stall at Changi Road to interview the man himself.
12 Satay Delivery In Singapore To Order For Your Next Home Gathering, Including Halal Options
A brief history of the Satay Club (and Original Alhambra Satay)
The very first Satay Club was formed in the late 1940s, and could be found just off Beach Road. It was there that Encik Saiful's father opened what would come to be known as Alhambra Satay. Encik Saiful himself worked alongside his father, learning all the tricks of the trade in the process.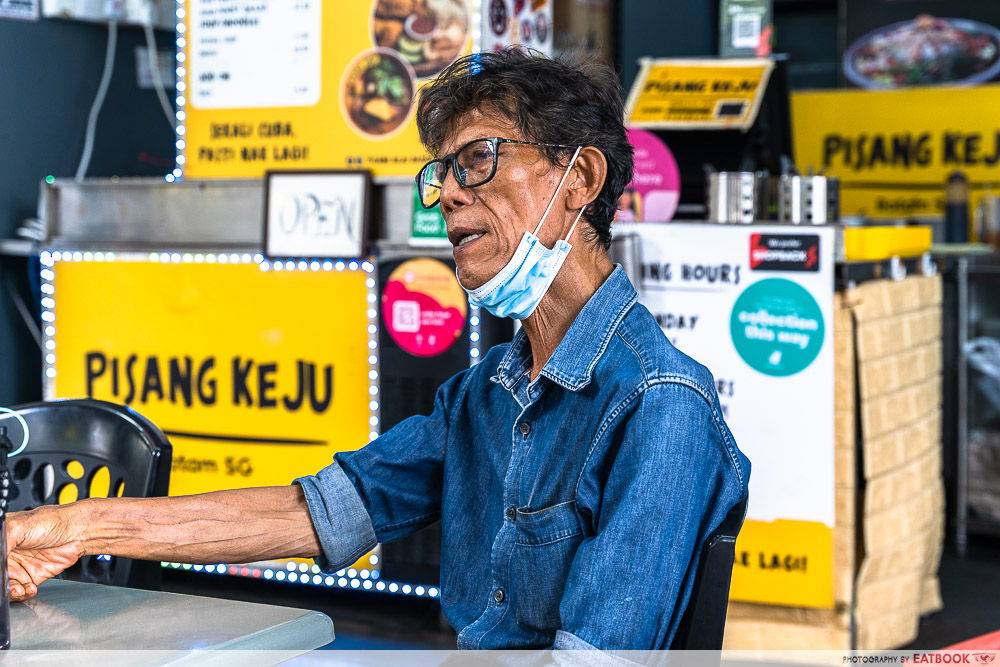 "Beach Road got 26 stalls, some selling mee rebus, some selling drinks, but most selling satay," Encik Saiful noted. "Customers sit on wooden stools. We charged them by how many sticks they had left. Eat first, count later."
"We charged them by how many (satay) sticks they had left. Eat first, count later."
Encik Saiful's somewhat frail appearance belied his bubbly personality. But when talking about the Beach Road site, he was even more animated than usual. Perhaps this was because it was in a particularly memorable location—it was close to a restless bus terminal and the Alhambra, a popular movie theatre that eventually made way for the Shaw Towers.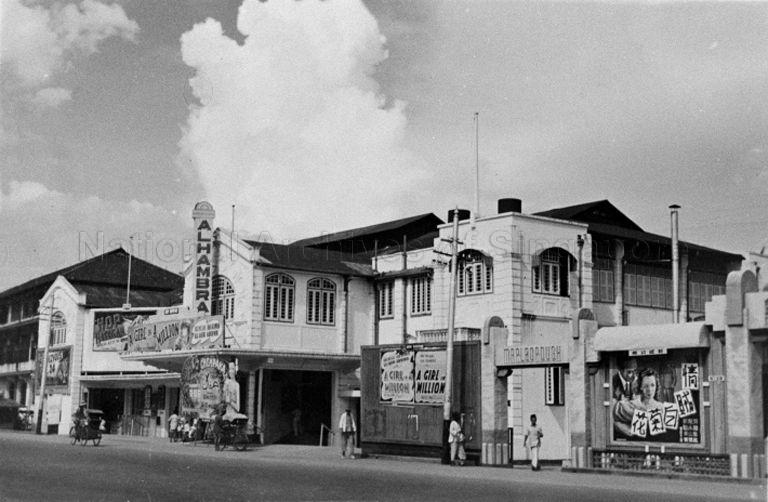 Image credit: National Archives of Singapore
"I liked to go to Alhambra after work," Encik Saiful recalled. "They show old Hollywood and Chinese movies there. My favourite was The Ten Commandments."
Since he was friends with the ticket attendant there, he was often allowed to sneak in for screenings. "Of course, when he (the ticket attendant) come to my stall, I have to let him eat satay for free also!"
The Satay Club and Alhambra benefitted one another. After screenings, cinemagoers would often walk down the street to have some satay with their friends, and those who were there for satay might be drawn to the larger-than-life allure of the movies. The third element of this equation, however, was troubling—being situated near a bus terminal meant that accidents occurred one too many times.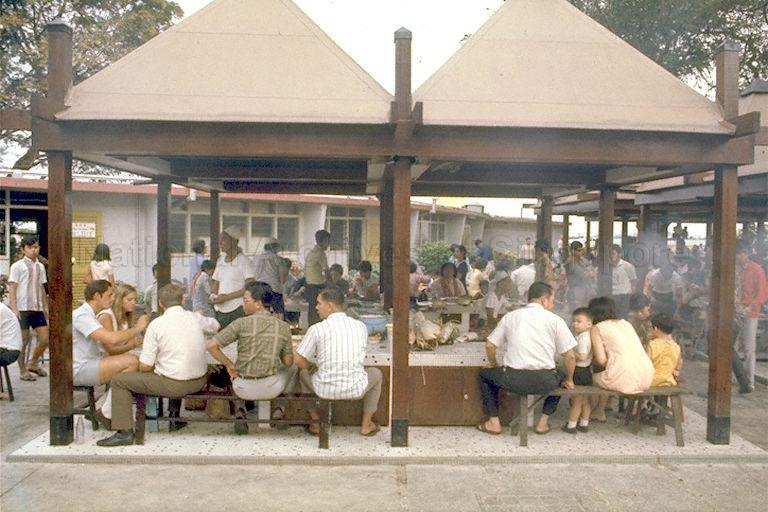 Image credit: National Archives of Singapore
And so in the mid-1950s, the Satay Club moved to a field between Dhoby Ghaut and Prinsep Street, before relocating for the final time to its Esplanade location in 1971. While there were several spin-offs after its dissolution in 1995, this would be the last true Satay Club with all 26 long-time members.
The site where the Esplanade Satay Club once stood is now wholly unrecognisable. In its place, the Esplanade – Theatres on the Bay and the Nicoll Highway extension were built, depriving us of an iconic piece of cultural history.
The first rule of Satay Club is: make 'em by hand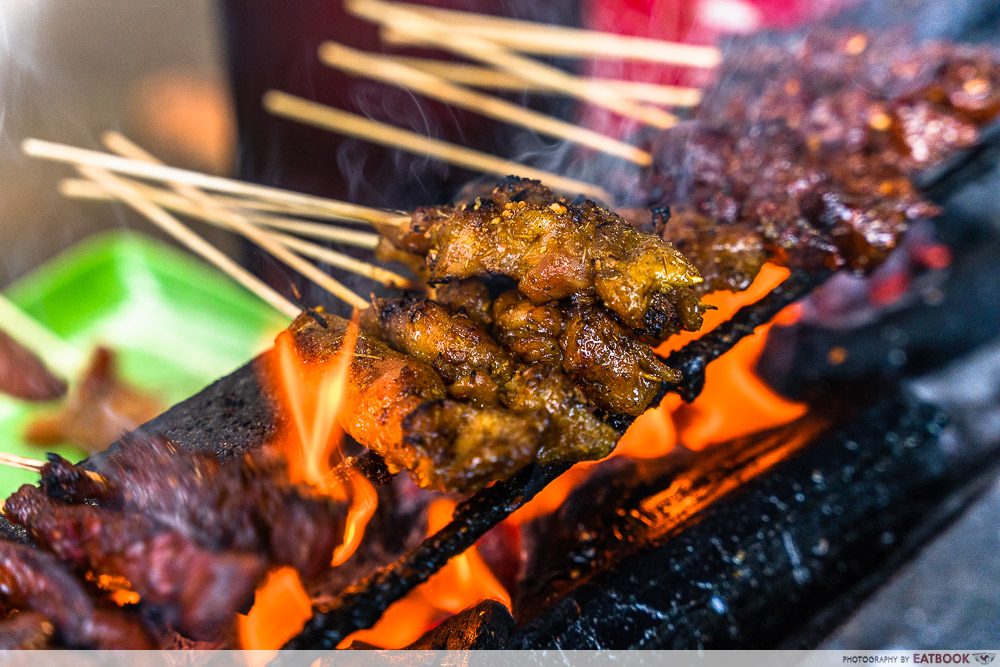 After inheriting the stall from his father in 1980, Encik Saiful had to steer it through many tumultuous moments. There was the end of the Esplanade Satay Club, which forced him and the other 25 members to either retire or set up shop elsewhere, often with much higher rental costs.
"After the Satay Club closed, I got offers from those who want to create similar concept—like the one at Clarke Quay. I rejected because the rental costs too expensive already," Encik Saiful lamented. That Clarke Quay reboot closed its doors in 2005.
Encik Saiful then oversaw several struggling ventures that couldn't recapture the magic of the old stall at the Satay Club. It was only after the openings of his two current Alhambra Satay outlets that stability was finally brought to the business.
But through it all, he remained steadfast in his belief that satay should be sculpted by hand.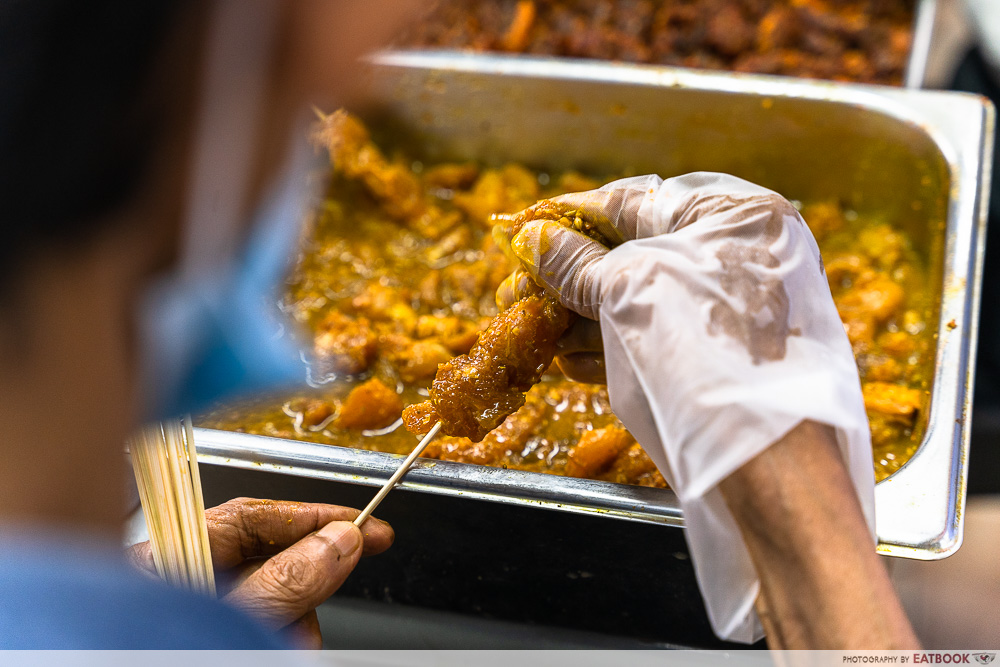 Most stalls today sell machine-made satay. These are often created by a central factory, then transported to the stalls to be grilled. Encik Saiful and his staff, meanwhile, are able to marinate, skewer, and grill the satay all within the span of three hours. This results in fresher and tastier meat.
"For meat, I use the very tender parts only," said Encik Saiful. "Like thigh meat for chicken satay. Juicer, and more sedap!"
"For (satay) meat, I use the very tender parts only. Juicer, and more sedap!"
While he was a little hesitant to share about the eight spices that go into the satay's flavour, Encik Saiful was more than happy to share the key ingredients in his peanut sauce. Dried shrimp and chilli are blended with quality peanuts to create a fragrant and savoury dip.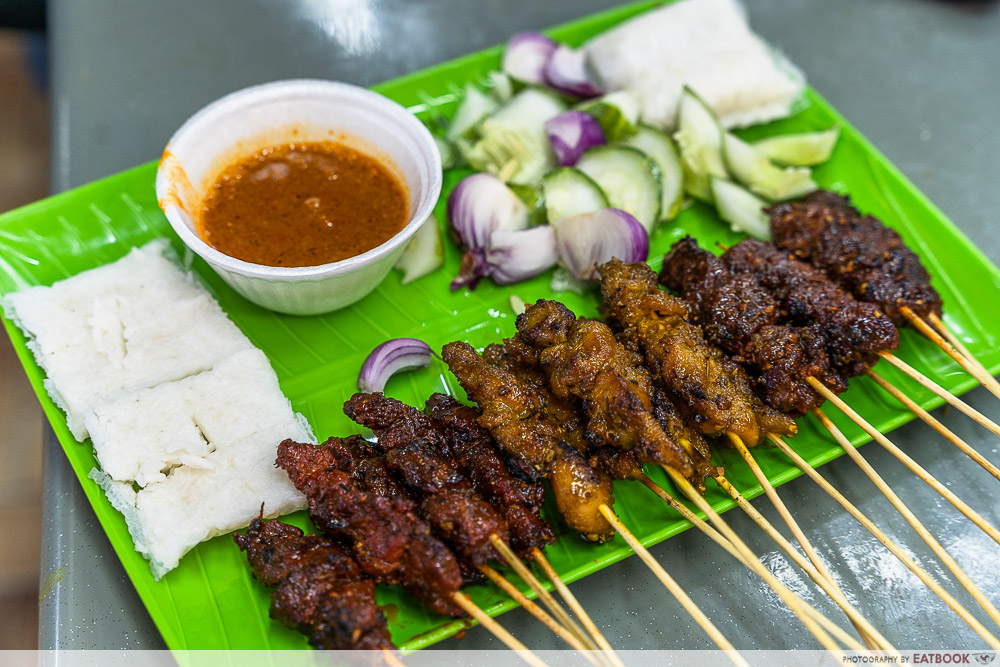 Finally, Encik Saiful's continued use of a charcoal grill, as opposed to a gas one, means that his satay retains all that meaty flavour while also gaining an irresistible smokiness. Needless to say, I was blown away by the satay that Encik Saiful served up. It didn't matter whether I was eating a beef, chicken, or mutton skewer—they were all succulent and highly flavourful.
The essence of the Satay Club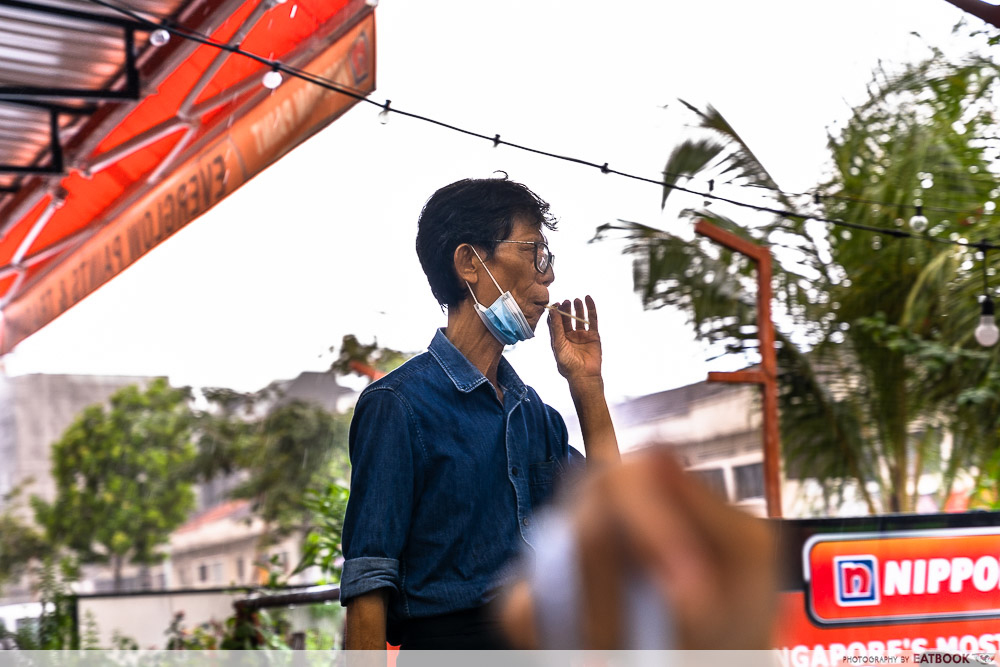 Encik Saiful is a satay obsessive. Aside from when he was talking about his favourite film The Ten Commandments, most of what he said would eventually circle back to the topic of satay. His techniques, his ingredients, his grill—there seemed to be nothing he loved talking about more.
This almost three-hour-long interview not only gave me a glimpse of what the Satay Club was really like, but also presented itself as a portrait of a man truly committed to his craft. Still, the melancholy of not being able to experience the Satay Club lingered.
But just as I was about to conclude the interview, Encik Saiful got up and said, "Want to see where I grill satay?"
And then I saw it. Out in the back alley of his kitchen stood a small, almost ramshackle grill, under a foldable tent that sheltered burning coals from the rain. This was Encik Saiful's workstation.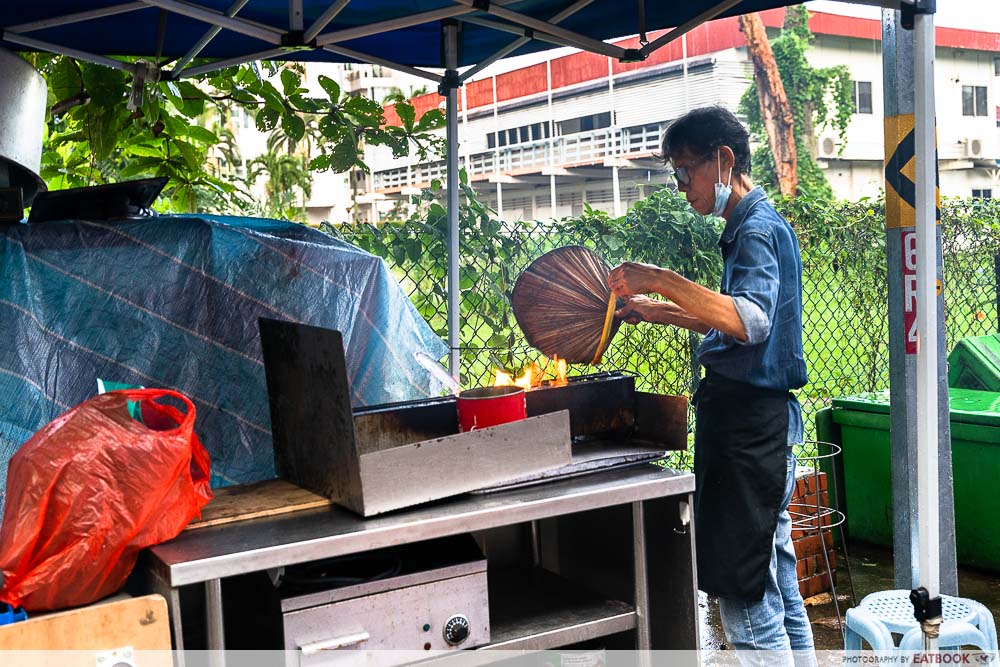 As I watched Encik Saiful in his element, an idea popped into my head. I took a stool, sat next to the counter, and ate satay as I soaked up the quaint atmosphere.
I'll never experience the real Satay Club. But sitting there in the open and enjoying satay with Encik Saiful, its last remaining member, was perhaps the closest thing to it.
For a story about one of the pioneers of crispy curry puffs in Singapore, read our Wang Wang Crispy Curry Puff feature. Also, check out our Big Bakery feature, which tells the tale of a 30-year-old bakery that specialises in handmade apple pie.
Changi outlet
Address: 285 Changi Road, R&W Eatery/ Bikerz Cornerz, Singapore 419764
Opening hours: Tue-Sun 3pm to 2am
Geylang Serai outlet
Address: 1 Geylang Serai, #01-210 Teh Tarek Eating House, Singapore 402001
Tel: 8731 4857
Website
Original Alhambra Satay is a Muslim-owned eatery.
Wang Wang Crispy Curry Puff: Ex-Hotel Chef Is One Of Singapore's Crispy Curry Puff Pioneers
Photos taken by Chew Yi En.
This was an independent feature by Eatbook.sg.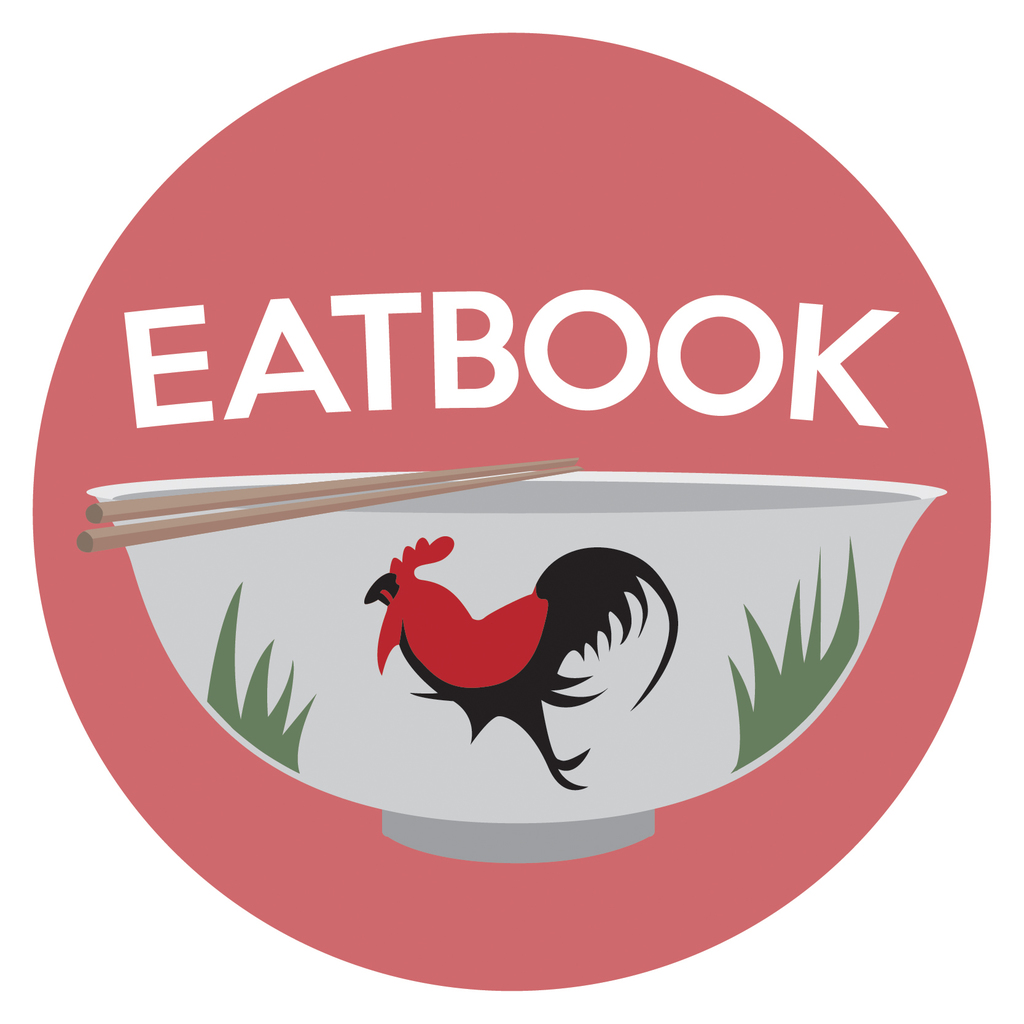 Drop us your email so you won't miss the latest news.