---
Satay delivery in Singapore
---
When it comes to planning side dishes for parties or gatherings, satay makes for an easy crowd-pleaser. Served in bulk with peanut sauce on the side, as well as cucumber and onions, a platter easily feeds a group. If you're thinking of ordering some for any of your upcoming home gatherings, here are 12 satay delivery options in Singapore to choose from, including halal satay sellers.
---
1. Opah Satay
---

Image credit: @icookshedrinks
Opah Satay has been around since 1947, serving up halal-certified satay to the masses. You can order a platter of 45 satay, mixing prawn, chicken, and mutton or beef, at $55.50, or 80 pieces of the same combination for $91. Alternatively, mix-and-match from the likes of chicken, mutton, beef, or tripe, priced at $4.25 for five sticks each. They also have barbecued prawn, though at $10 for five sticks.
Delivery comes with a minimum order of $40, while self-collection has no requirement. They also offer same-day delivery, with a cut-off time of 3pm on the day you'd like to receive your satay. Orders can be placed via their website below.
---
2. Kwong Satay
---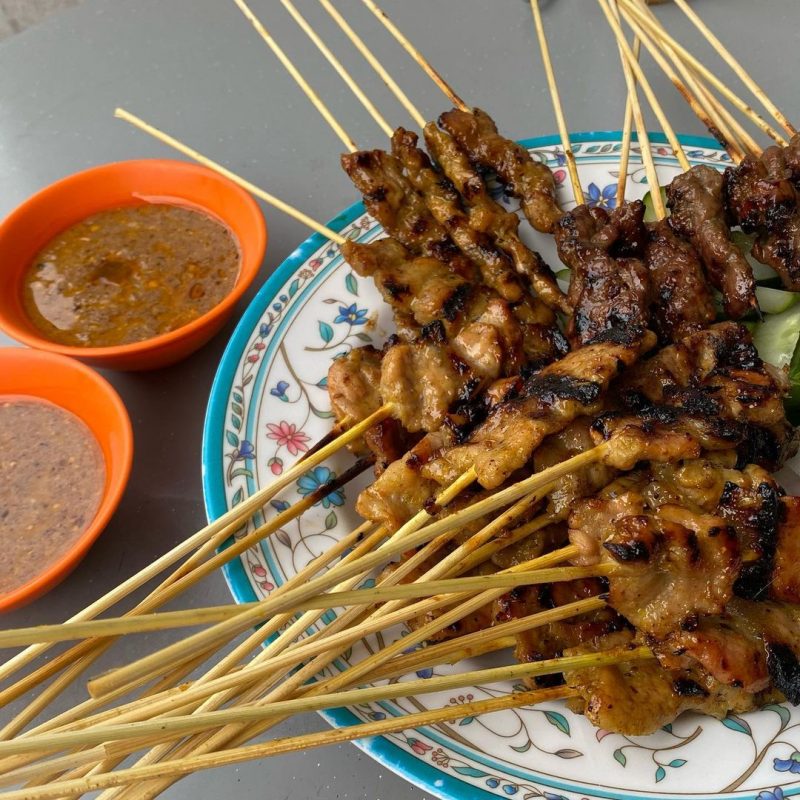 Image credit: @markieong
Kwong Satay's legacy hails all the way back to 1960, when their founder peddled satay in Katong. Since then, they have expanded to running a flagship stall in Geylang, and now offer online delivery too for raw satay.
Their Hainanese-style satay marinade and sauce give the skewers a unique flavour. Choose from pork belly, pork loin, chicken, mutton or beef, with prices starting at $0.40 a stick. Delivery requires a minimum of 200 sticks, and orders must be made 48 hours in advance. Order via the Kwong Satay order form.
---
3. Jumain Sataysfaction
---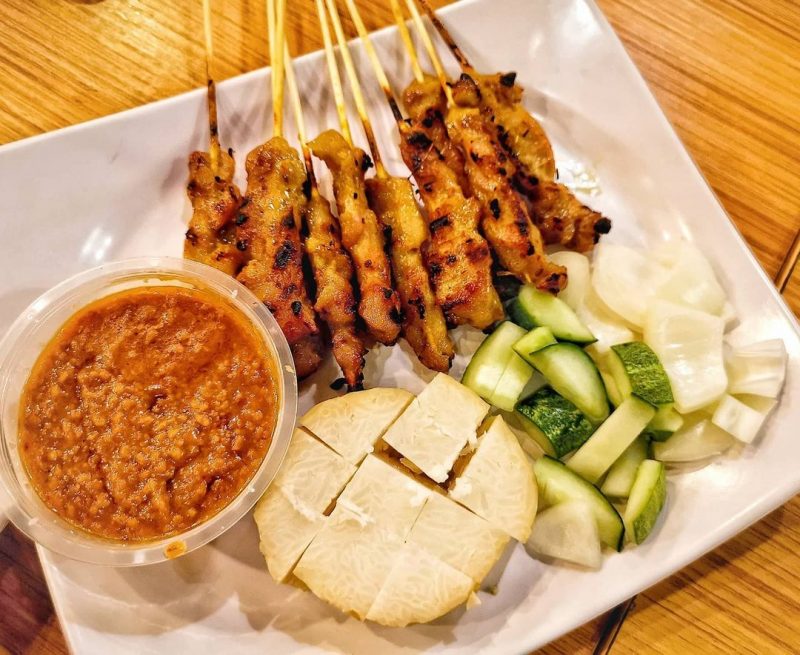 Image credit: @liptakang
As one of the OG satay stalls in Singapore, Jumain Sataysfaction was started by a Javanese immigrant in 1910. These days, they sell raw and cooked satay, also available frozen for both, all for delivery.
Choose from cooked chicken ($0.80 per stick), beef or mutton ($0.90 per stick), with a 50 sticks minimum. Delivery is charged at $15 islandwide and is free when you spend above $150. Do order two day in advance.
Place your orders via WhatsApp at 9115 1354
---
4. Just Lazzat
---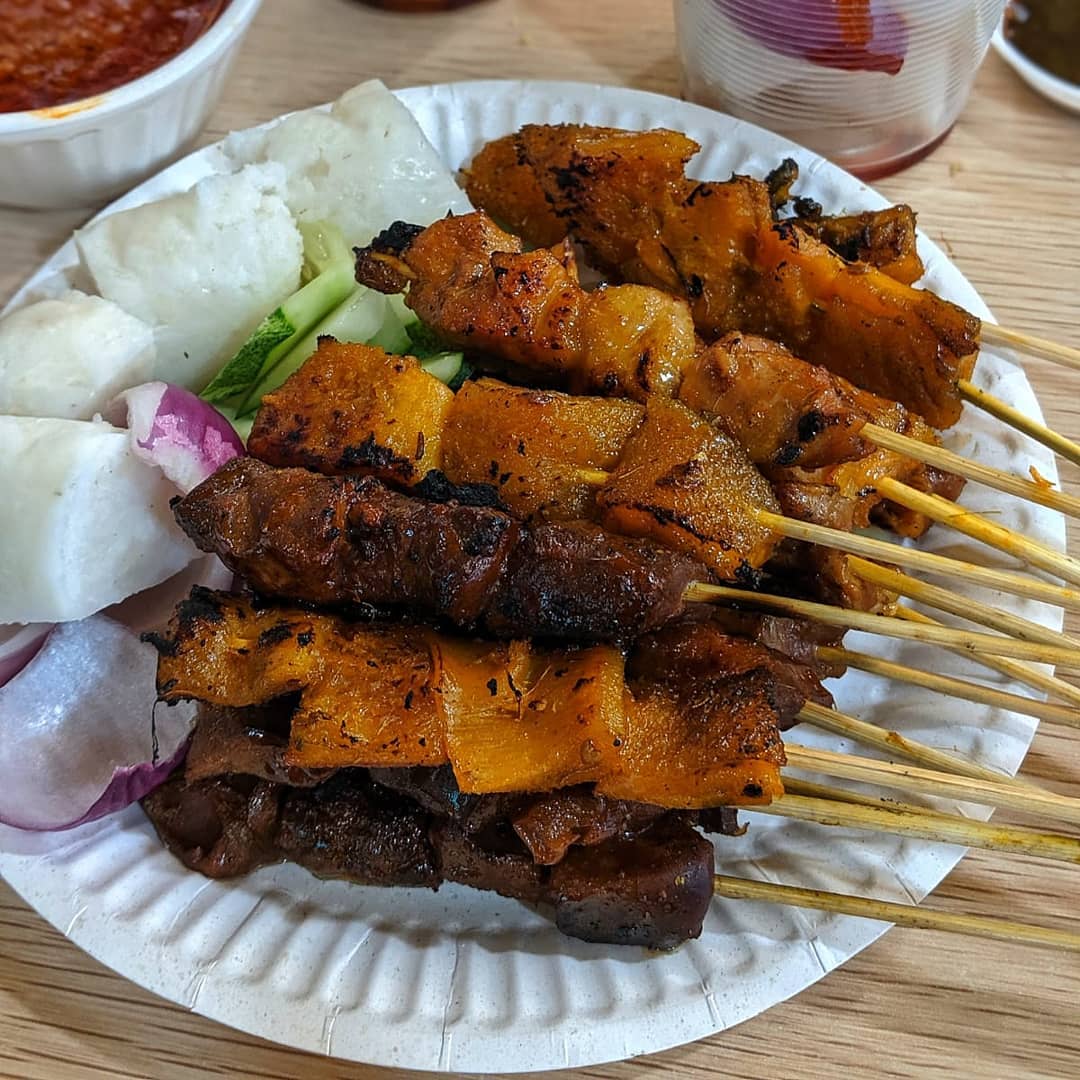 Image credit: @justlazzat
Just Lazzat is a halal-certified online store that sells fried delights such as Pisang Goreng Nuggets ($2.50 for 100g), Popiah Gemuk ($1), and of course, Satay ($0.95 per stick). You can choose from chicken, beef, mutton, or tripe.
Orders can be made via call or WhatsApp to 9763 9917, or emailing justlazzat@gmail.com.
---
5. City Satay
---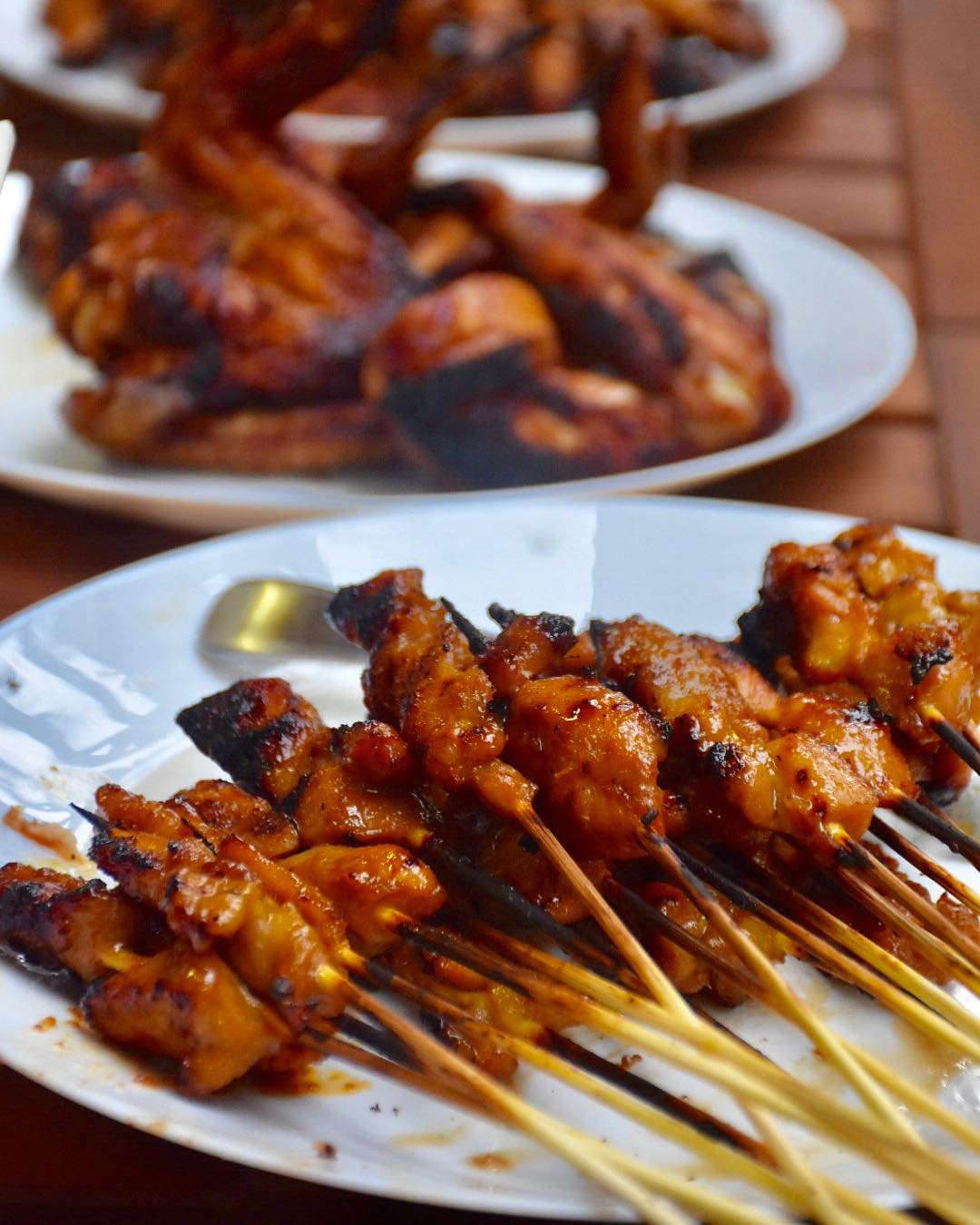 Image credit: @thefoodchapter
City Satay sells a variety of grilled meats, sold raw or cooked. For cooked options, you get the straightforward choice of Grilled Pork Belly ($12.50 for 10 sticks), but if you enjoy DIY, the same pork satay goes for just $10.50 for 10 sticks when raw.
Apart from satay, the online store also sells yakitori, otah, and chicken wings. Order via the City Satay online store. Delivery is free for orders above $120.
---
6. Lee Wee & Brothers
---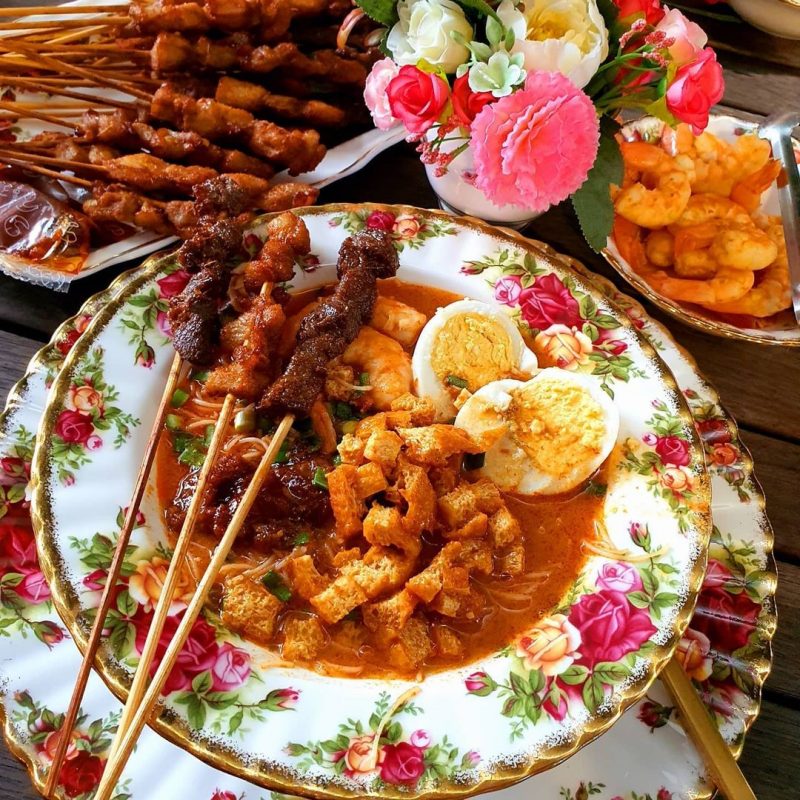 Image credit: @tiaptiapwithsoph
Halal-certified Nyonya otah makers Lee Wee & Brothers also offer satay delivery for their selection of barbecued skewers. Prices start at $0.80 per stick for cooked chicken satay. They also sell raw satay in a packet of 50 for $40.
Delivery is priced by location, and will require a minimum of $60 per order. Place your order on their website below.
---
7. EZBBQ
---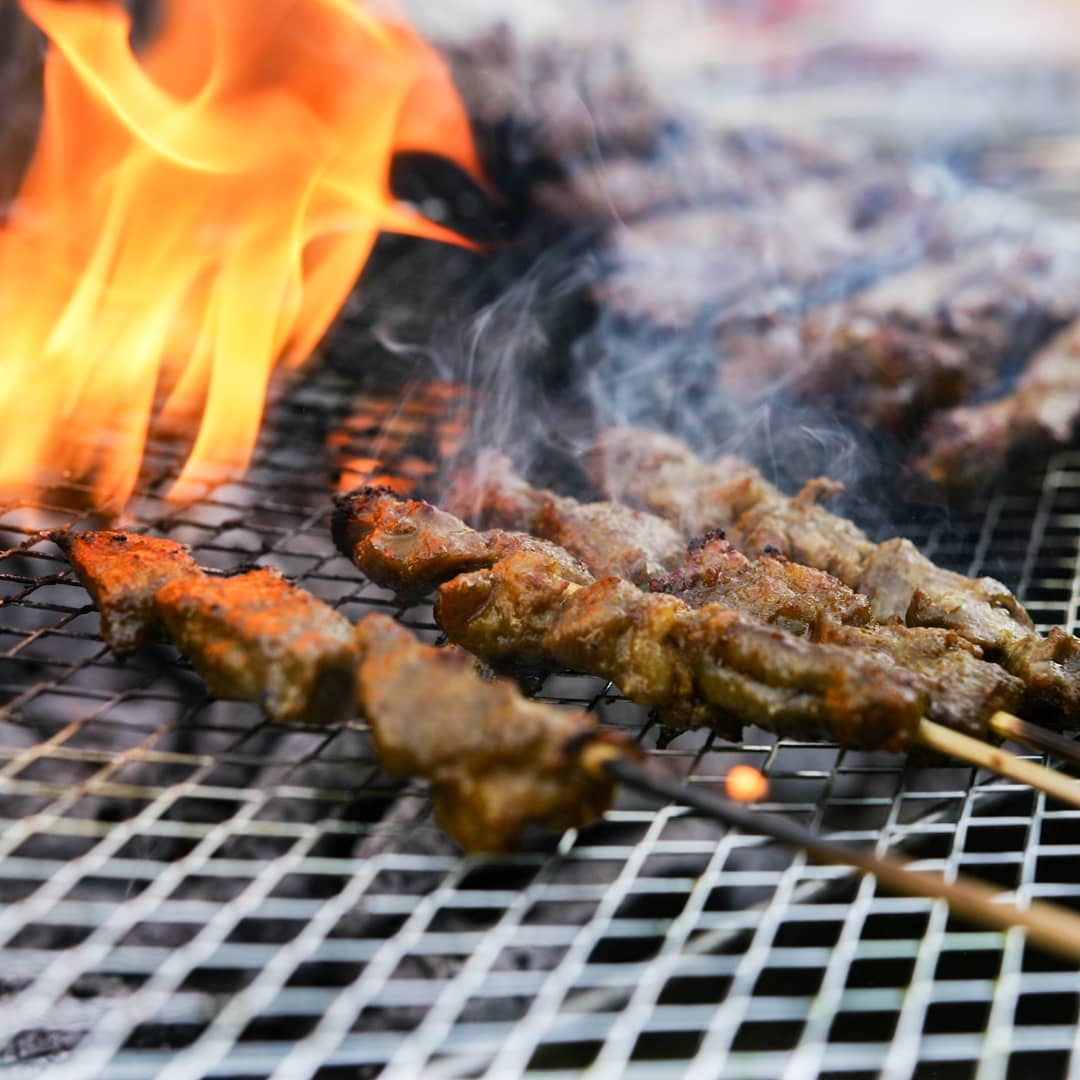 Image credit: @ezzbbq_sg
If you're raring to feed a crowd, EZBBQ sells sets of 30 sticks for their raw satay, in chicken ($16.50), mutton ($19.80), or beef ($19). You can also get a set of grilled chicken satay for $23.80. Ordering before 4pm entitles you to same day delivery, which is convenient if you're hosting dinner or supper for friends and family. Free delivery is available for orders above $150.
You can order on the EZBBQ website below.
---
8. SatayBoy
---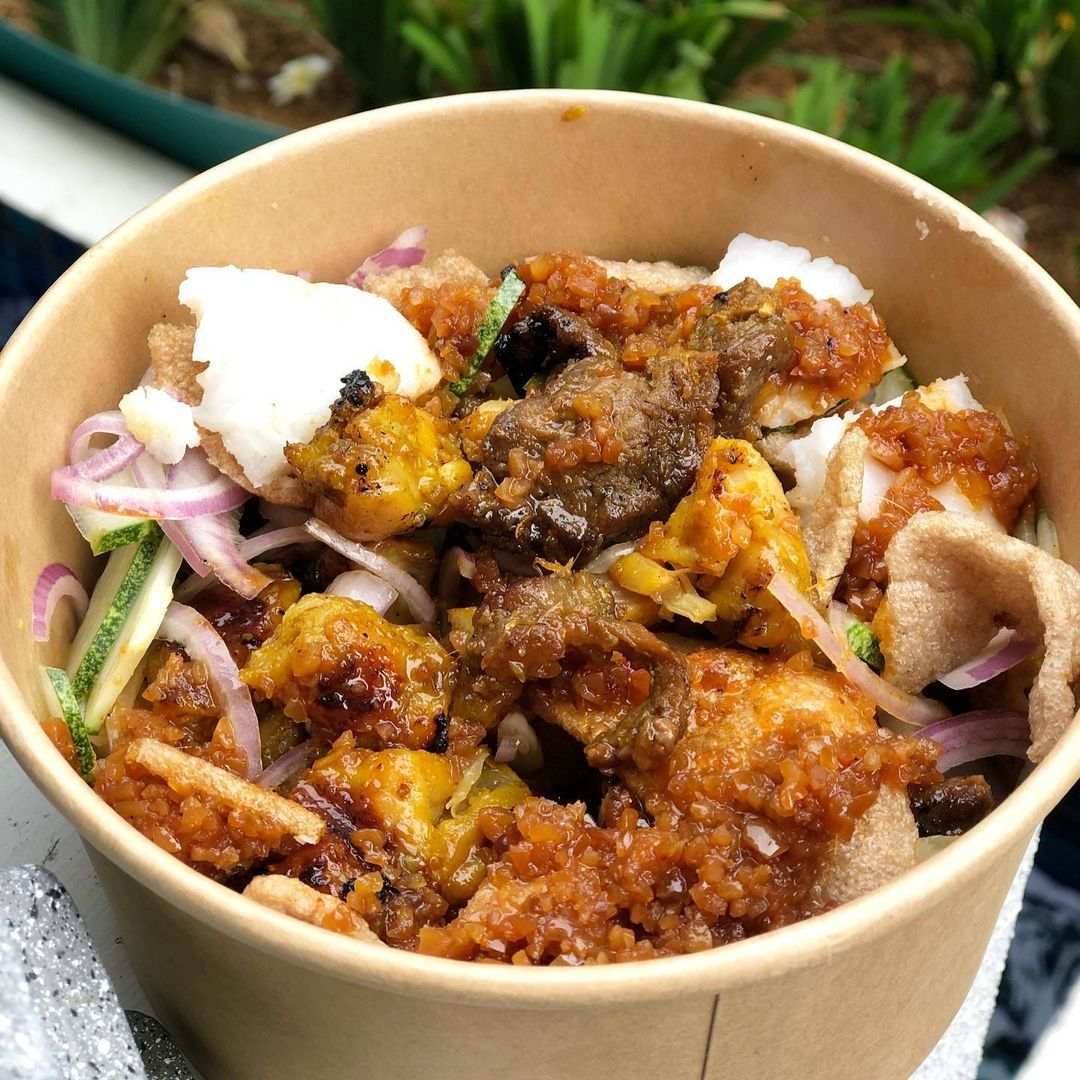 Image credit: @xyberlia
SatayBoy offers some great-tasting skewers, but you can also get their interesting satay bowls. A Snack Bowl ($6), for instance, includes rice cakes, cucumbers, fish crackers, onions, peanut gravy, and chunks of satay.
The usual satay skewers go for $0.90 a stick, and you can choose from chicken, beef, liver, mutton, and tripe. A minimum order of $30 is required, with a $15 islandwide delivery fee.
You can order via the SatayBoy website below.
---
9. LEO Satay
---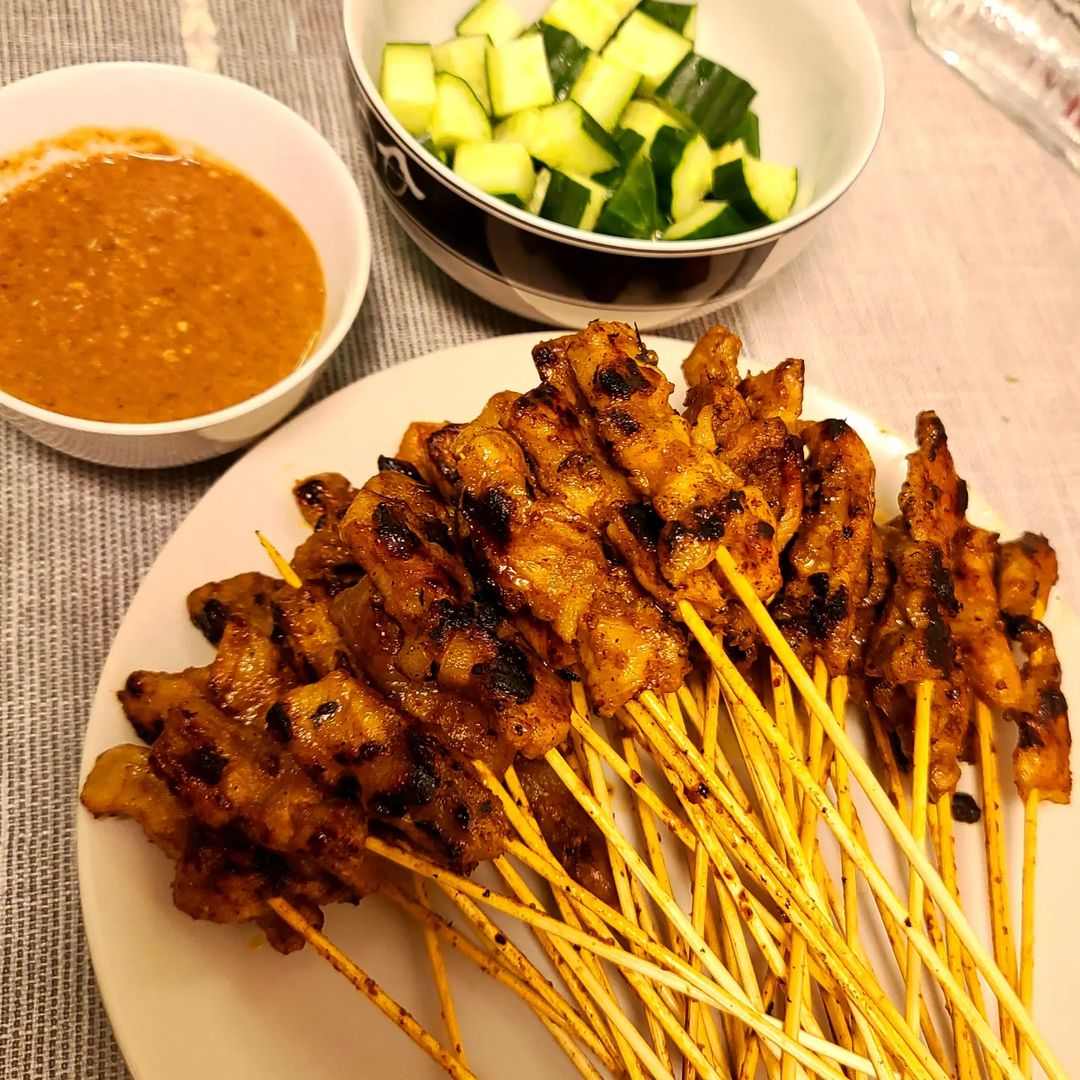 Image credit: @hkcomfortfoodie
Known for their range of frozen satays that you can get at supermarkets, LEO Satay also offers satay delivery for their delectable (cooked) skewers. Their chicken and pork satay cost $32 for a bundle of 50 sticks, while beef and mutton will set you back $37.50 for 50 skewers.
You can order via the LEO Satay website below.
---
10. SatayGo
---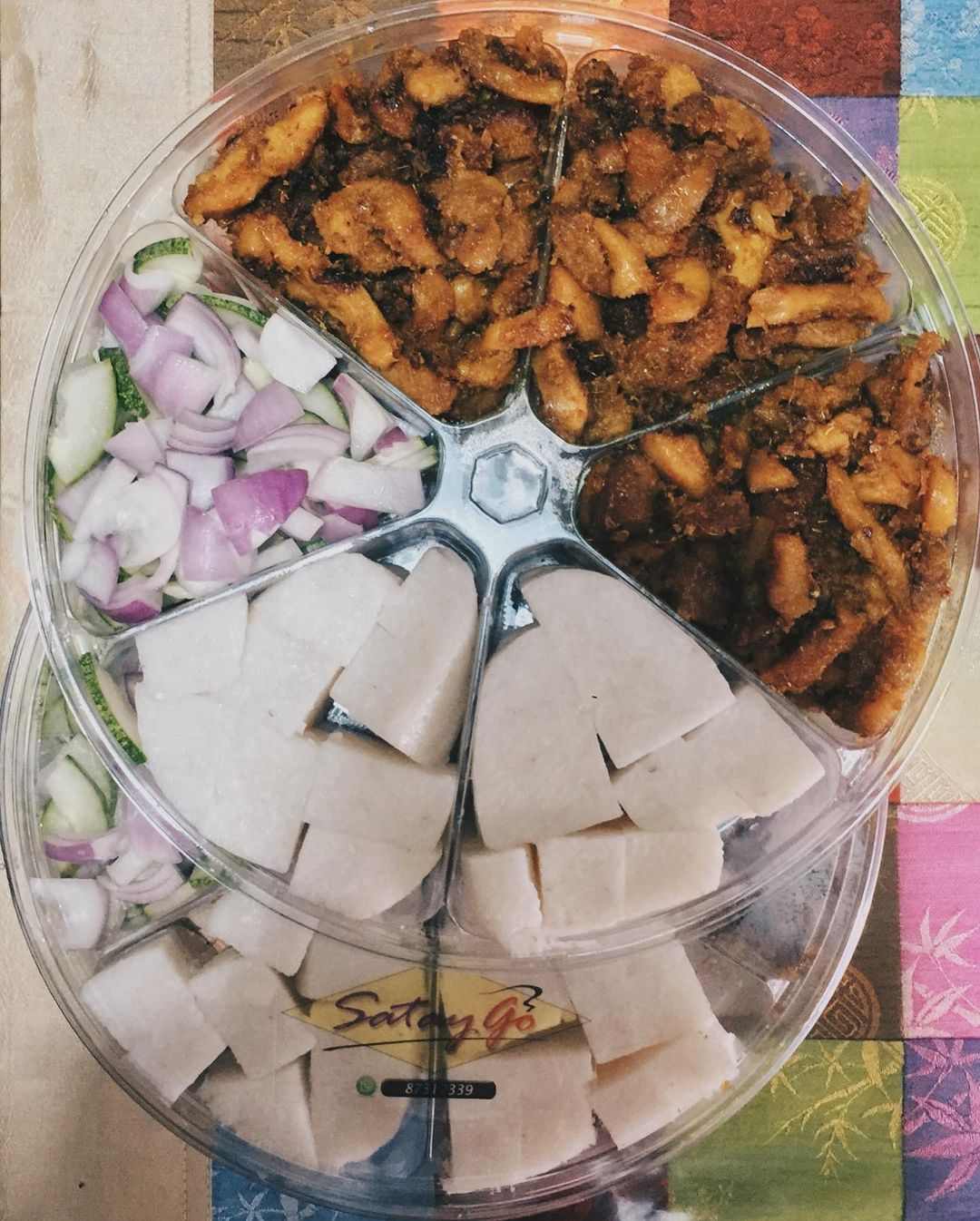 Image credit: @sataygo
While satay is widely known as a skewered dish, SatayGo offers a stickless version of the dish, served in platters. You can choose between chicken ($32), beef ($36), mutton ($39), tripe ($36) or any combination of these meats, which are put into a nice plastic platter along with rice cakes, onions and cucumbers.
You can order via the SatayGo website below.
---
11. Satay By The Bay
---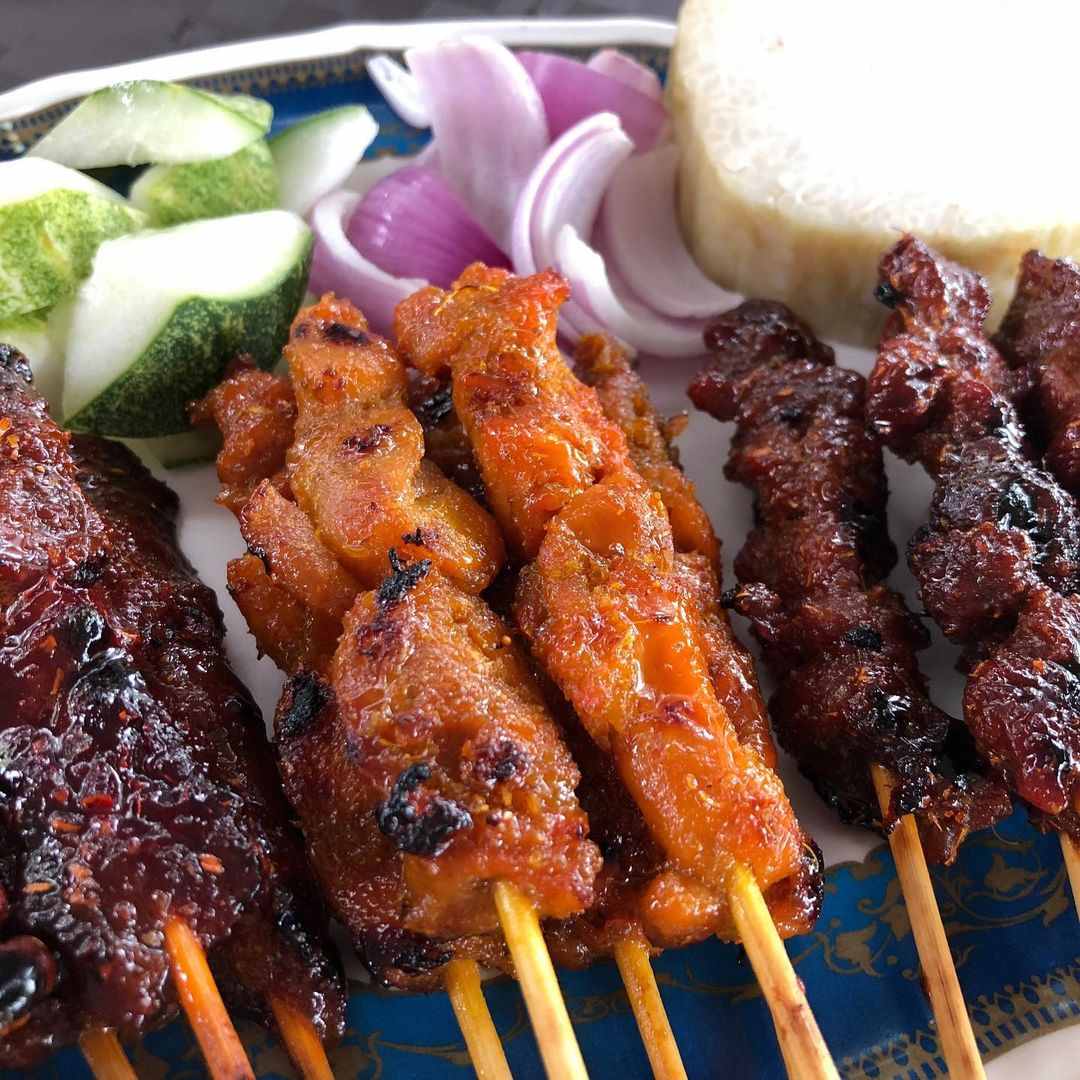 Image credit: @sataybythebayofficial
Satay By The Bay is a popular open-air food court at Gardens by the Bay where you can enjoy satay, chicken wings, and other local dishes. But if you're planning to enjoy them at home instead, then you can get them delivered right to your doorstep as well.
You can order as few as 10 sticks for $8, or 100 sticks for $75. Plenty of other eats are available for delivery too, such as BBQ Prawns ($2) and even Chilli Crab ($65).
You can order via their Oddle page.
---
12. Jamil Sate
---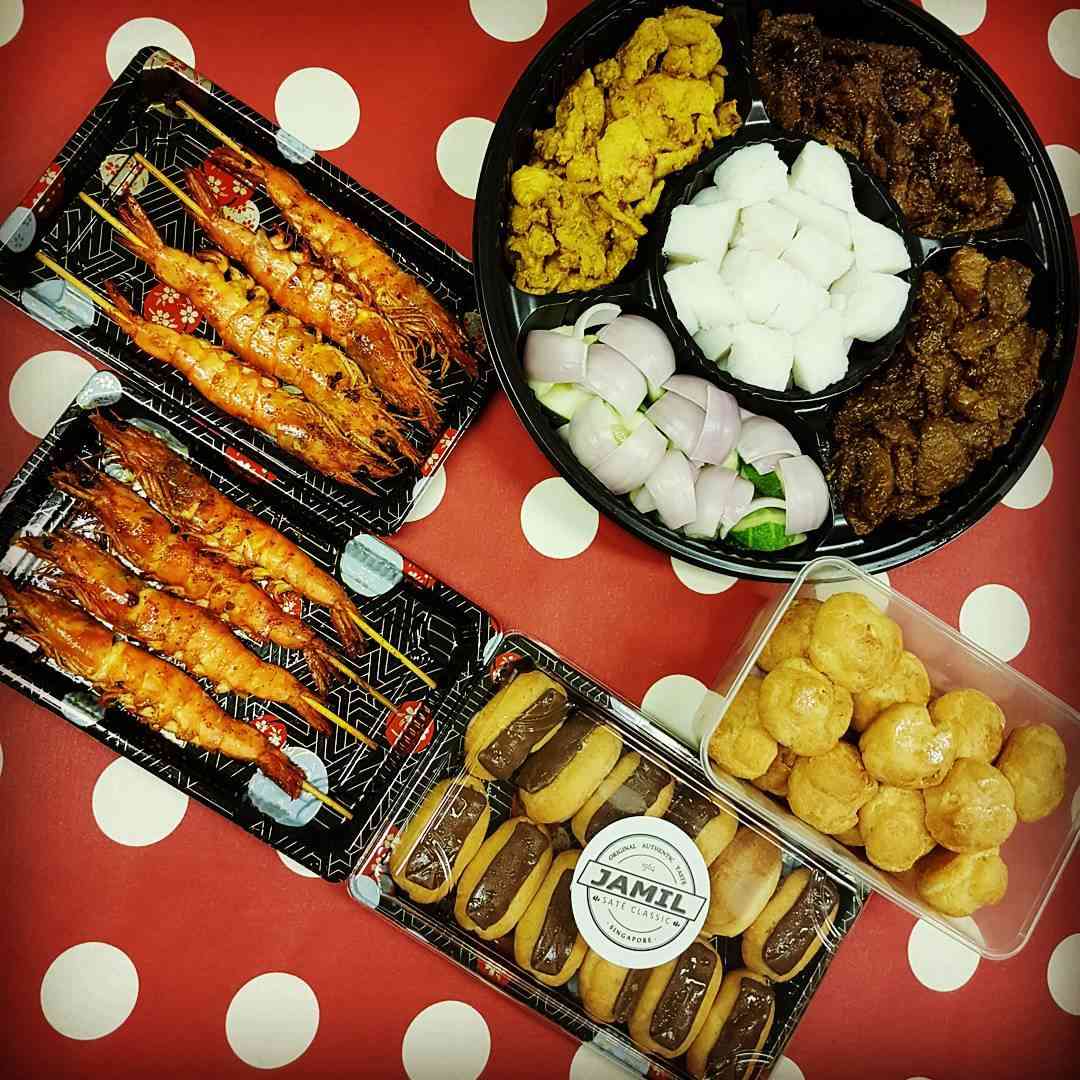 Image credit: @imakan_uwatch
Like the aforementioned SatayGo, Jamil Sate offers stickless satay platters. These start from $44 and feature an assortment of chicken, beef and mutton satay chunks, along with the usual rice cakes, cucumbers and onions. You can also order a Satay Bento Set (from $12.10), which gets you individual servings of satay, rice cakes and vegetables.
You can order via their Oddle page.
---
Satay delivery in Singapore for gatherings
---
Now that we're able to host more people at home, we're thankful for these stalls with satay delivery in Singapore as they offer quick, simple bites that will please a crowd.
For more food delivery options in Singapore, check out our hotpot delivery guide, and bubble tea delivery guide.
11 Hotpot Restaurants In Singapore With Home Deliveries And Steamboat Buffets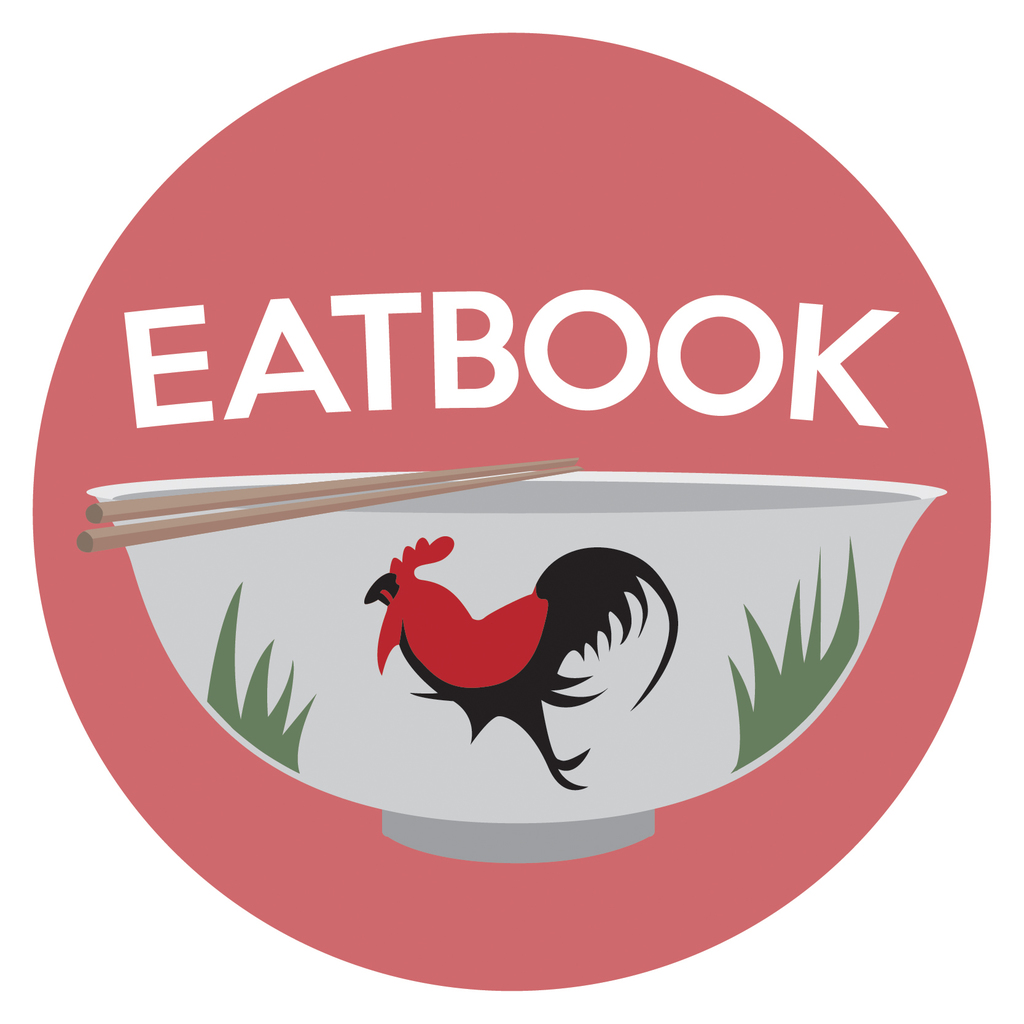 Drop us your email so you won't miss the latest news.