Rainbow Ambi Noodles from Taiwan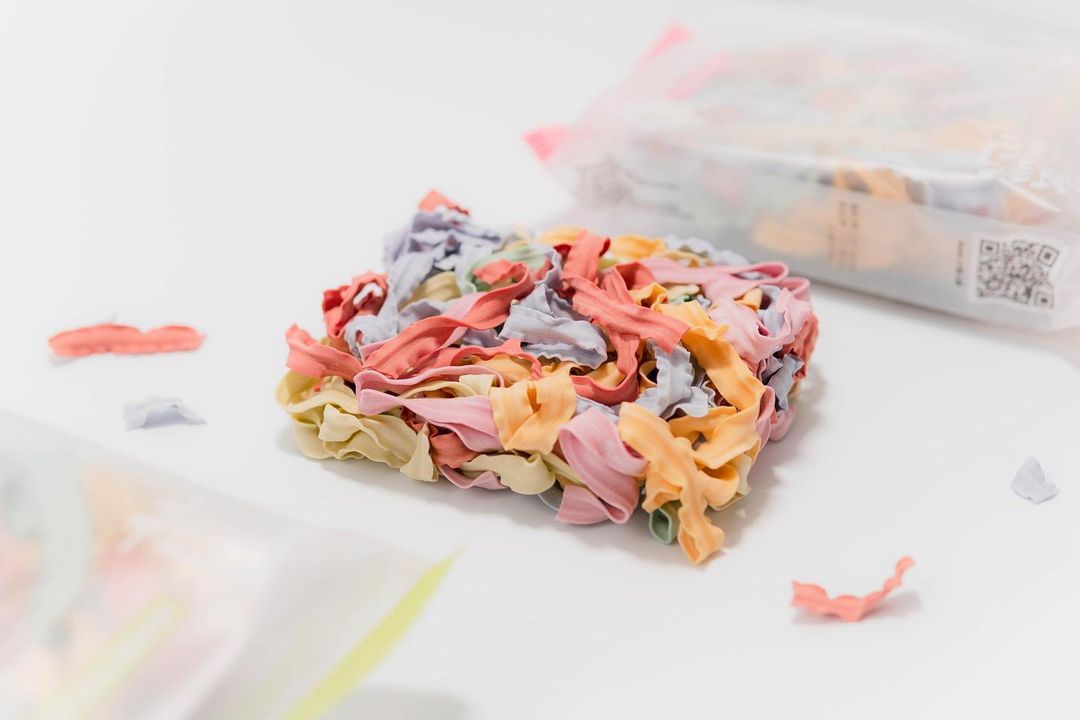 Image credit: @ottertarokun
Fans of Taiwanese variety shows would definitely know of singer, actor, and host Jacky Wu, and his daughter Sandy Wu. You might also have visited Ambi Cafe on trips to Taiwan—the four-plus year-old, super IG-worthy cafe was conceptualised by Sandy, serving a host of cafe staples, as well as rainbow noodles that took over the IG-sphere. Now you don't have to visit the cafe to enjoy Ambi Noodles, nor do you have to fly to Taiwan to buy these, because you can get them shipped to Singapore!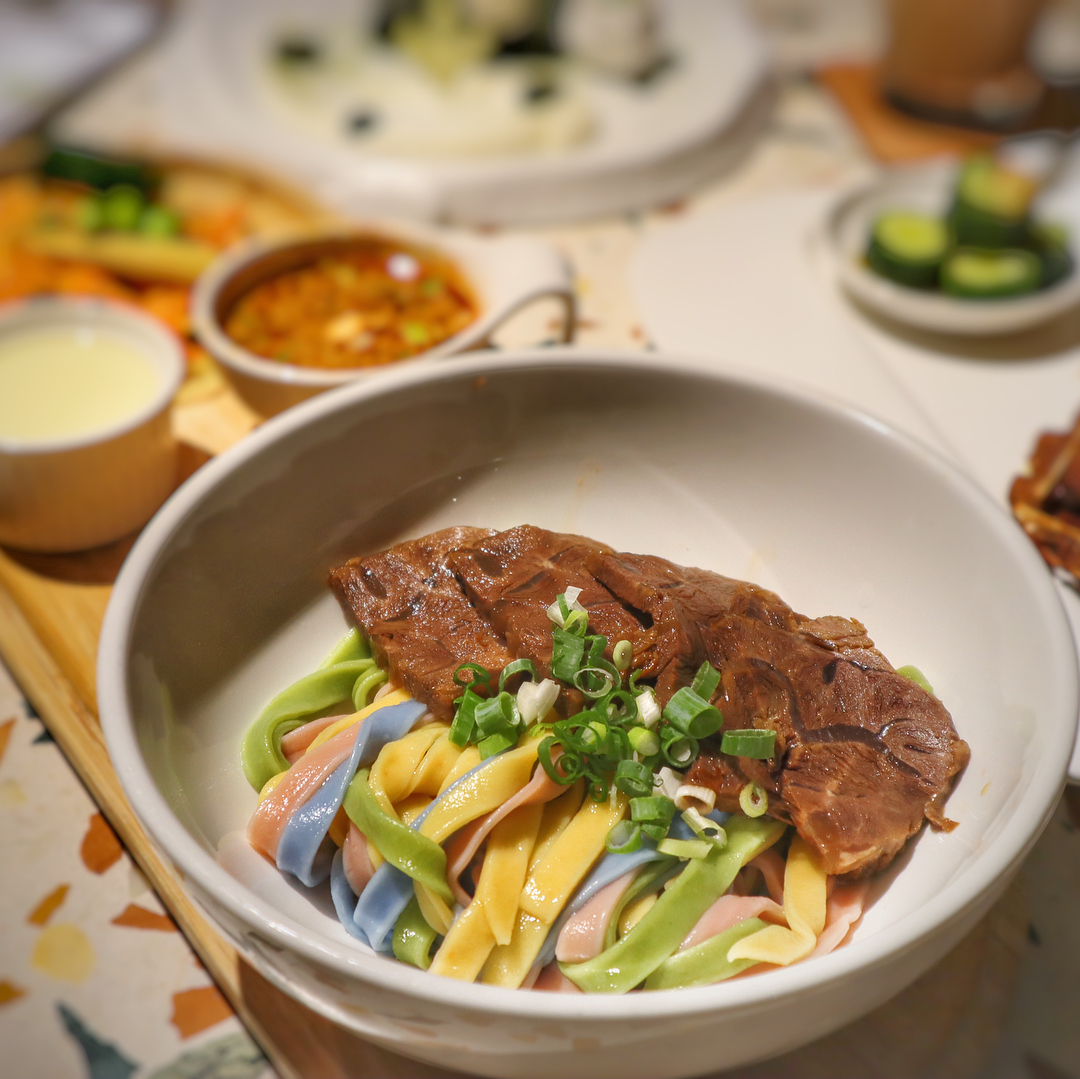 Image credit: @berry_0608
If you've not been to Ambi Cafe, the Unicorn Cold Noodles are the hottest item on the menu. You get to choose between beef or chicken, and a base sauce of sesame paste, spicy sesame paste, or Thai satay sauce to go with the noodles. Otherwise, you have the option to top up for these Handmade Colourful Vegetable Noodles when you order any of their other noodle dishes, which include Spicy Beef Noodle Soup, or Chilli Oil Shrimp Wonton and Dry Noodles.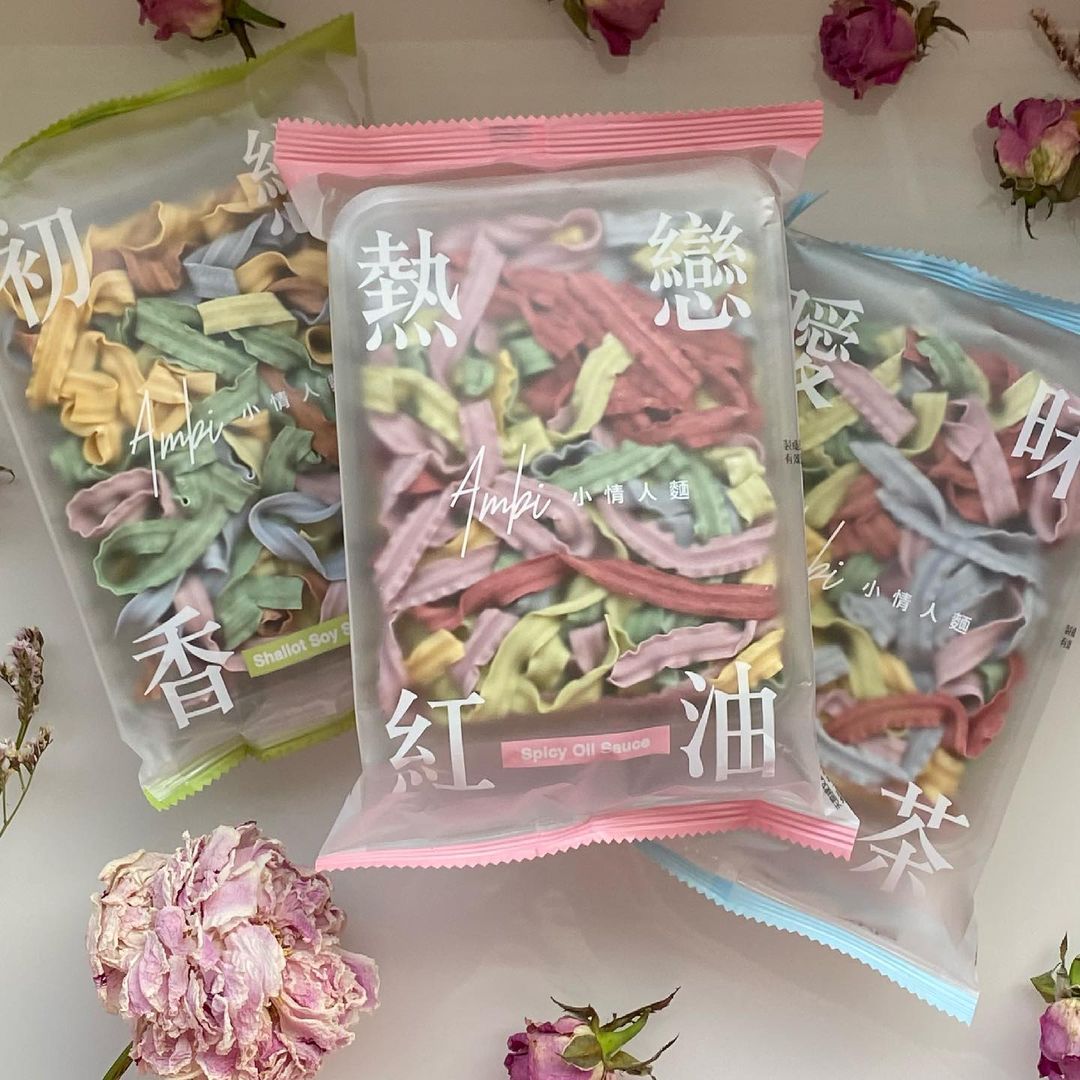 Image credit: @remi_chu
Since we can't travel to Taiwan right now, enjoying the Ambi Noodles at home is the next best thing we can do. They're available in three flavours: Shallot Soy, Spicy Oil, and BBQ. Of these, the Shallot Soy is the only one that's not spicy. These sauces are also said to be specially concocted by the chefs at Ambi Cafe for this range of noodles, rather than the run-of-the-mill sort you'd get with other instant noodles. Simply cook the noodles in boiling water for six minutes, then toss them with the sauce and your meal is good to go.
Image credit: @remi_chu
Should you need more convincing to place an order for these noodles, not only do they look good, they're also a much better alternative to regular instant noodles! They're made with natural ingredients, and without any preservatives. Each of the six different hues you see in the noodles is derived from ingredients such as beetroot, purple sweet potato, pumpkin, blue spirulina, spinach, and blue pea flower.
GATAO Taiwan Breakfast: Hawker Stall With Pork Chop Egg Toast And Oyster Mee Sua In Chinatown 
You can get your hands on these noodles from Shopee, where they retail for $8.52 a packet, excluding shipping charges. Otherwise, you can get them shipped to you by ShopWithTian, a Singaporean who currently lives in Taiwan. She can help you buy these Ambi Noodles as well as other Taiwanese goodies, and send them to you! You'll have to drop her a DM to place your order. Including the cost of shipping, the noodles are priced at $27.50 for a bag of four packets, $53 for two bags, and $75 for three bags. This works out to $6.25 per packet of noodles if you buy three bags.
For more Taiwanese eats, check out our compilation of Taiwanese food places in Singapore! Otherwise, visit our Gatao Taiwanese Breakfast review.
12 Taiwanese Food Places In Singapore Serving Lu Rou Fan, XXL Mee Sua And More
Feature image adapted from @remi_chu.