Update: GATAO Taiwan Breakfast is now permanently closed.
Taiwanese food at People's Park Centre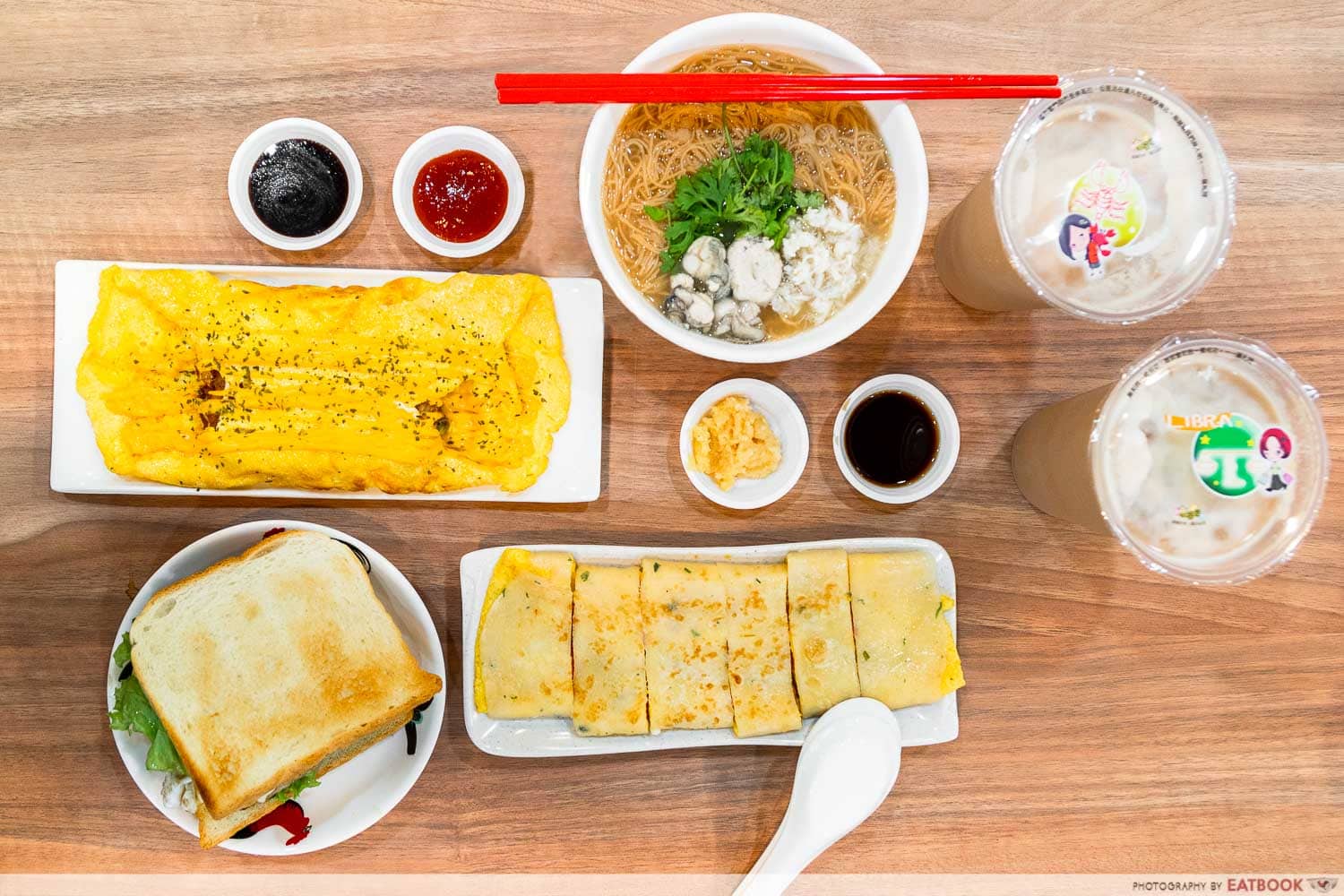 A vibrant and modern-looking Taiwanese stall stands out among the eateries within the 48-year-old People's Park Centre. GATAO Taiwan Breakfast serves typical Taiwanese breakfast and street food, allowing you to reminisce about your food-centric experiences in Taiwan. Having lived in Taiwan for seven years, I had high hopes of finally getting my fix of authentic Taiwanese food here.
Big Mouth Eat Review: Affordable Taiwanese Bento Sets, Lu Rou Fan And Street Snacks At Clarke Quay
Food at GATAO Taiwan Breakfast


Since egg crepe is something that I have yet to find in Singapore, I tackled the Ham Egg Crepe ($5.90) first. The crepe was extremely flavourful, with its savoury and sweet notes.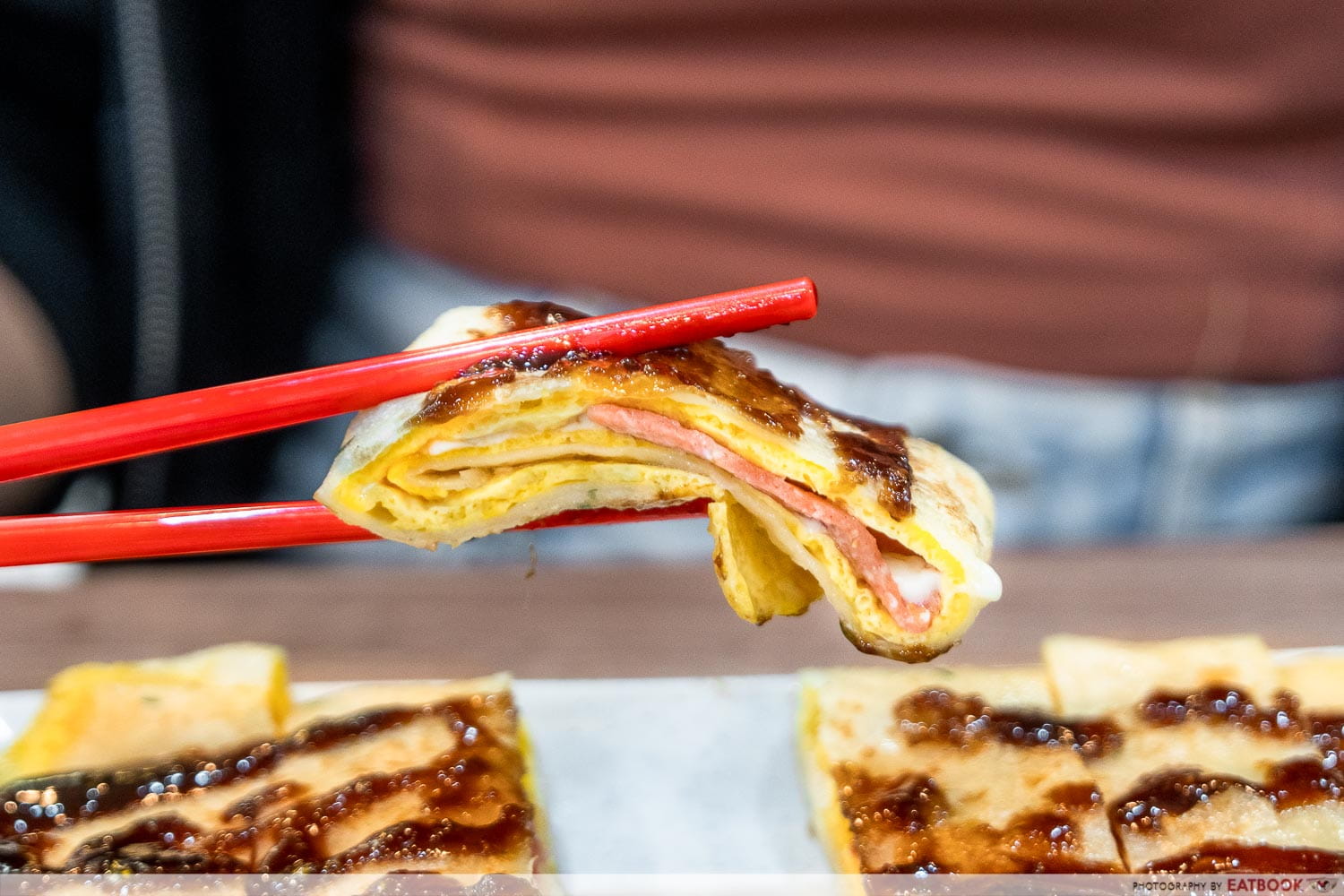 The boss kindly helped us drizzle some dark soy sauce onto our crepe, just like how they eat it in Taiwan. Though it made each mouthful more intense, I found it a little salty and would opt to add less next time.  
The crepe was slightly too chewy for my liking, but I appreciated the touch of sweetness from the mayonnaise as well as the soft layer of egg that blanketed the crepe on the inside.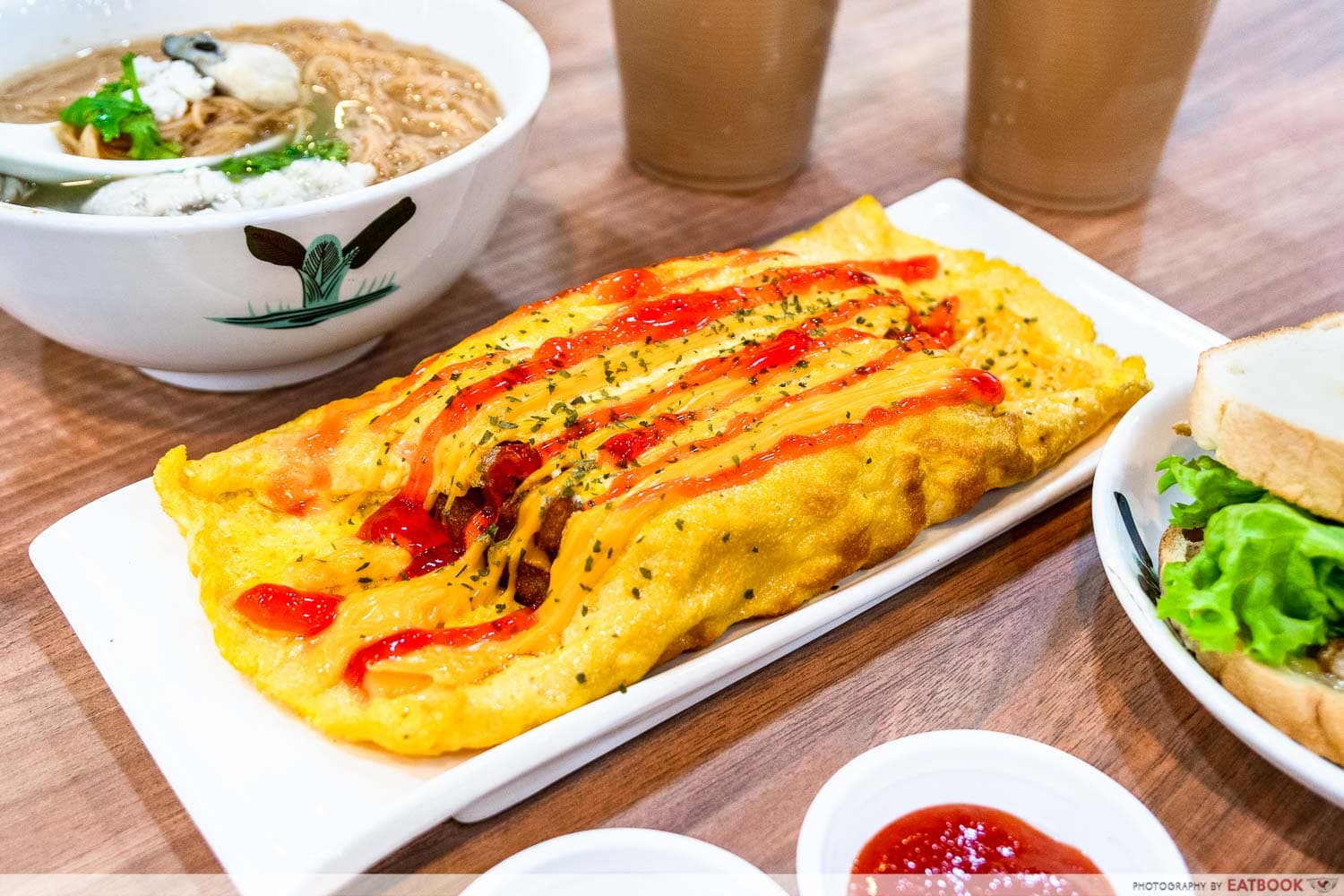 Intrigued by the fact that I had never come across this dish in Taiwan, I decided to try their Hashbrown Tart ($4.90) next. Sandwiched between a well-fried omelette, the hash brown was crunchy yet not too oily and was still soft on the inside.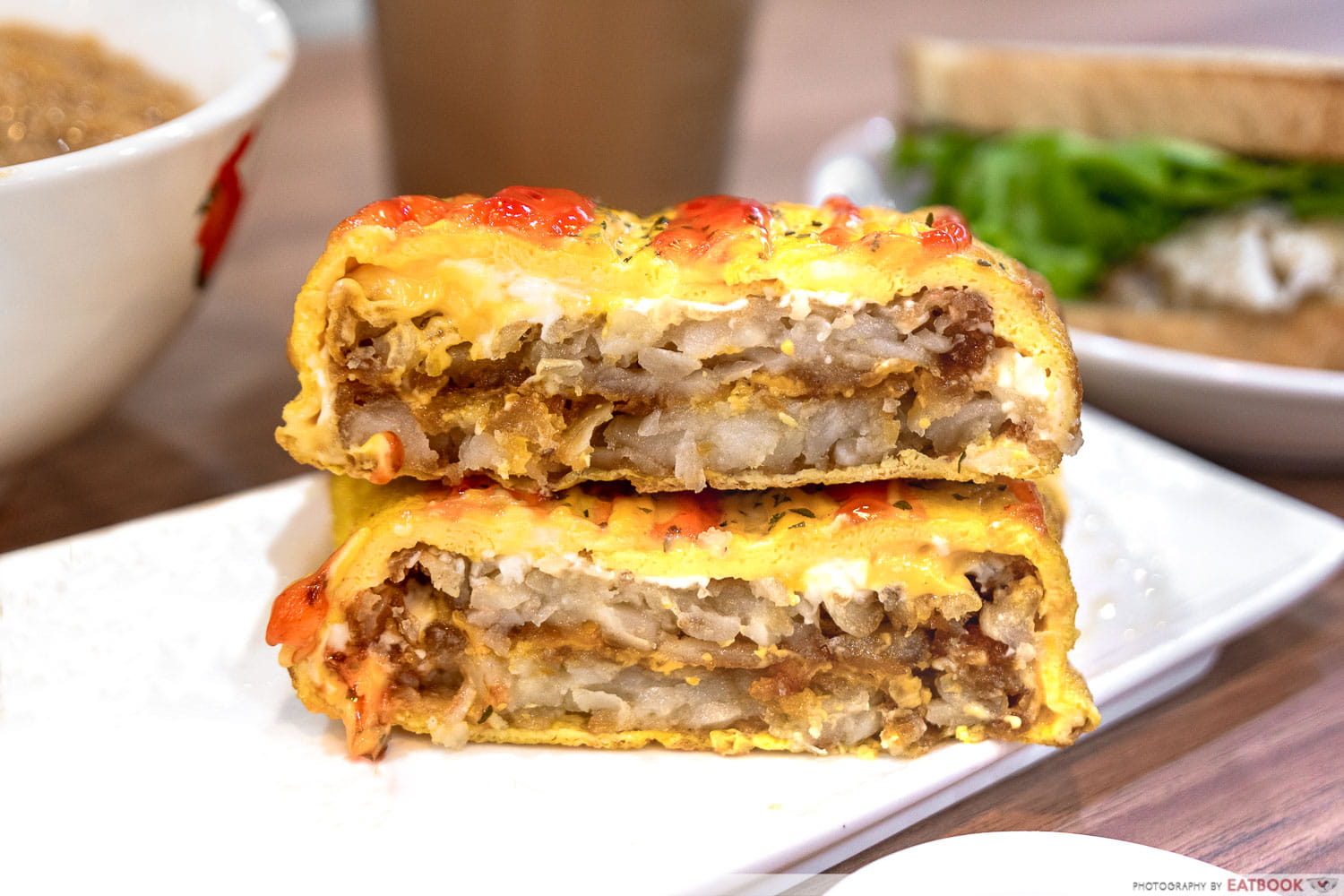 Despite the simplicity of this dish, this kid-friendly snack reminded me of cheese fries, especially with the addition of nacho cheese and mayonnaise. Drizzle tomato ketchup for a sweet and sour kick, alleviating this fun breakfast-y bite.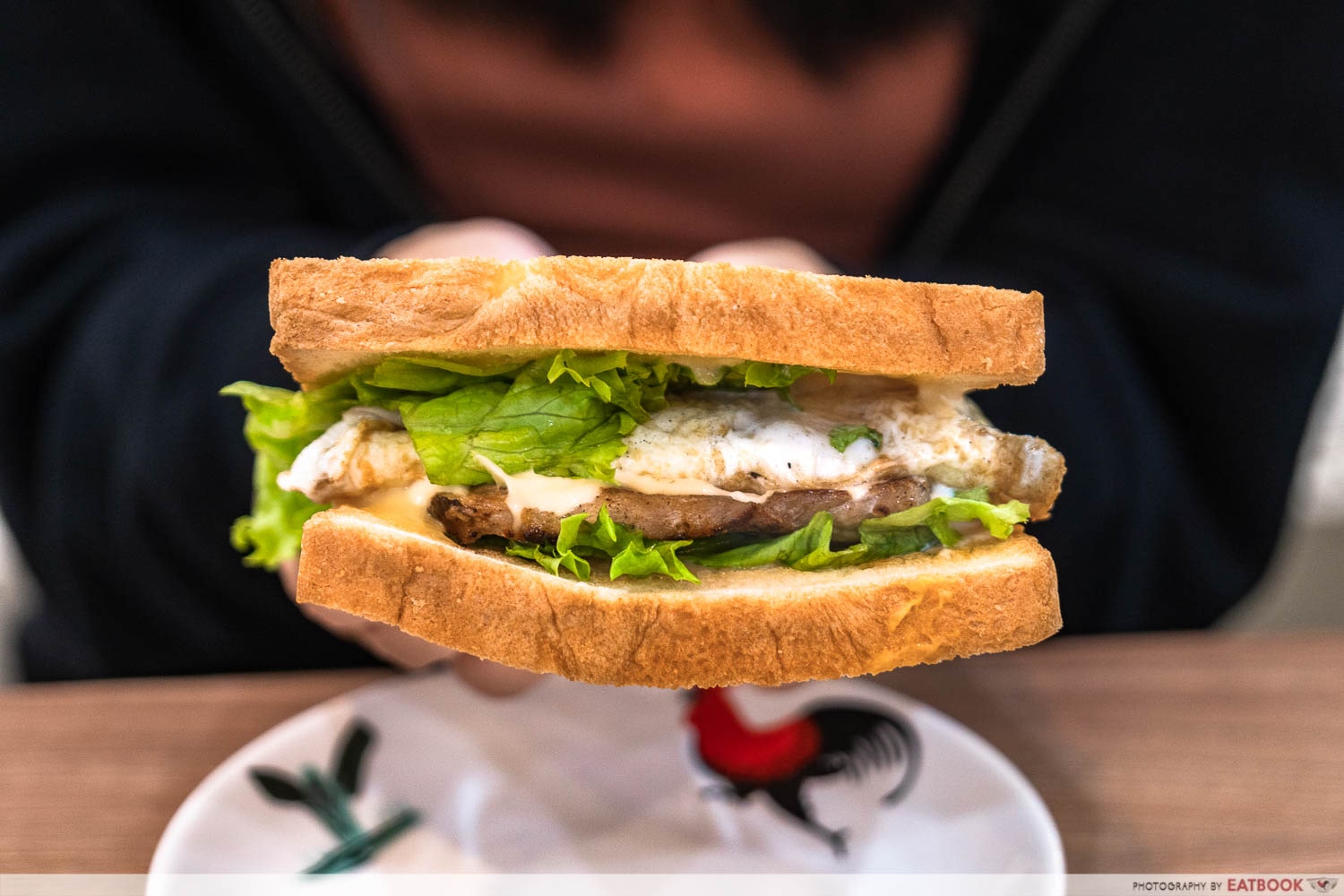 Deviating from the breakfast theme, I moved on to their Pork Chop Egg Toast ($4.90). The pork chop was tender, while the silky yolk from the runny egg added an extra touch of richness as it burst in my mouth. 
The fresh vegetables added a refreshing crunch, however, the excessive amount of mayonnaise gave the dish a slightly overpowering sweetness, which I found to be a little jelak. Having said that, I loved that this dish had strong flavours and a good variety of textures, making this one of my favourites at GATAO Taiwanese Breakfast.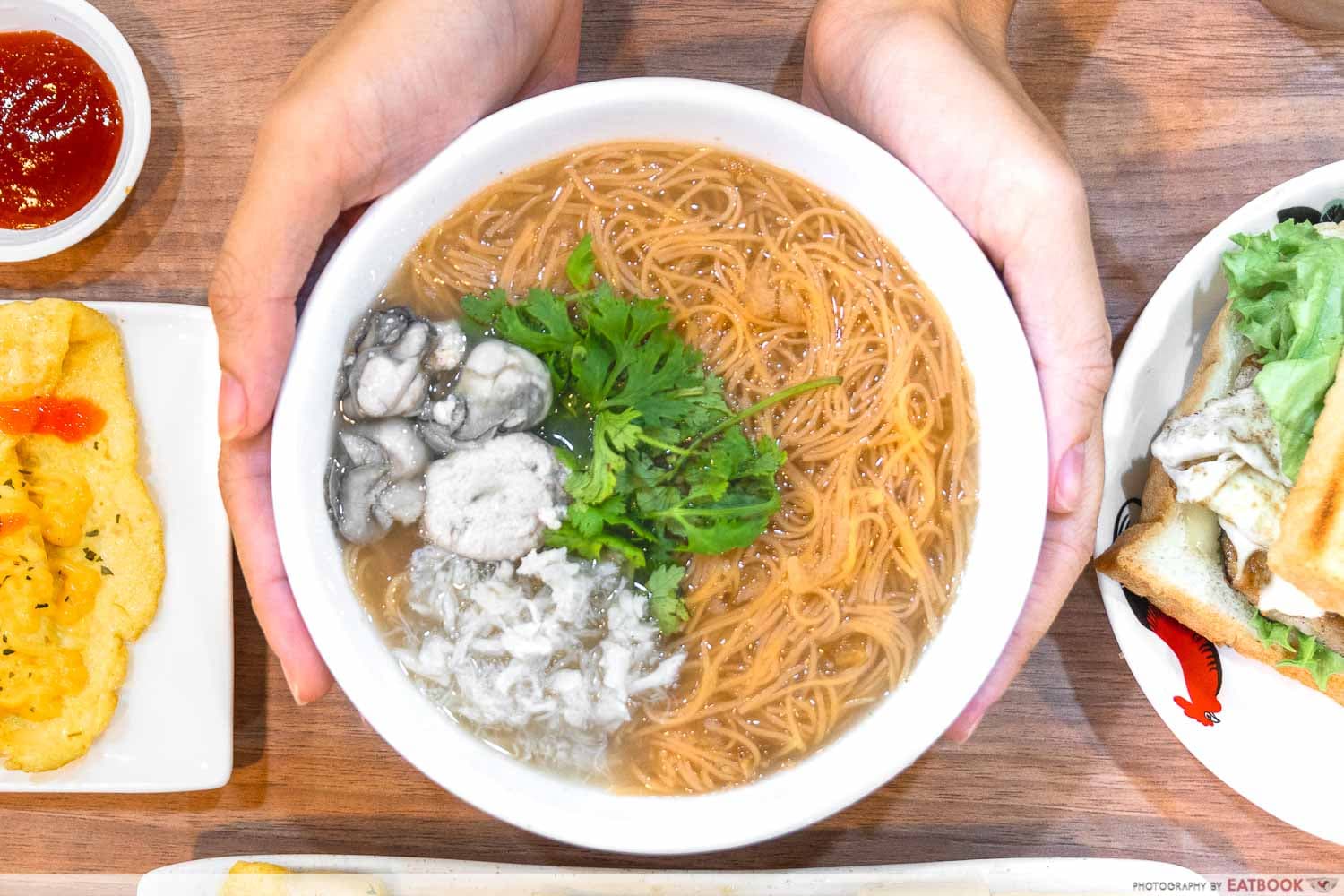 Finally, I excitedly went for their Oyster Mee Sua ($5.90), a trademark dish that proudly represents the night markets of Taiwan. It came with three decently sized oysters and was topped with a generous serving of crab meat.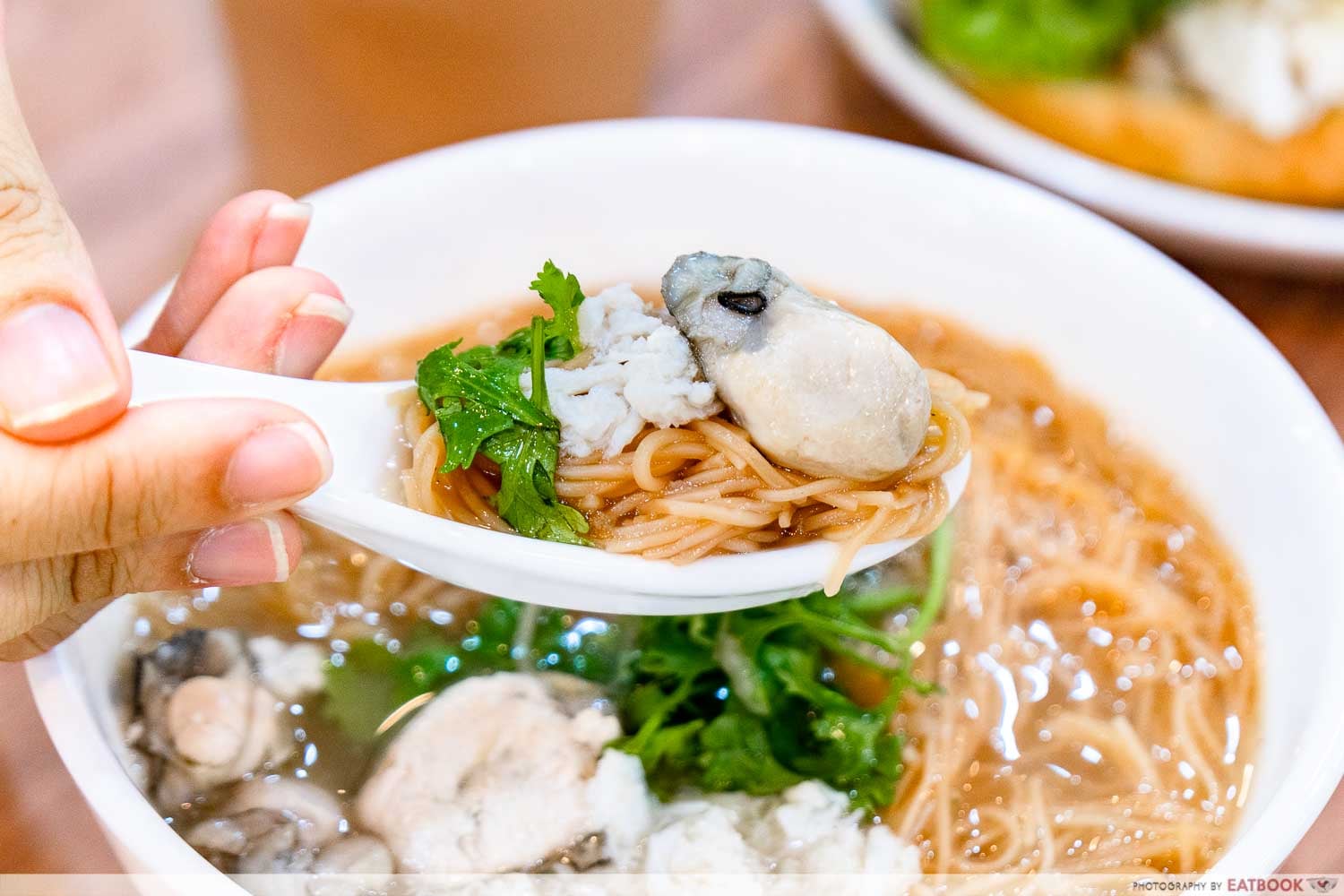 The oysters were relatively fresh and plump, while the crab meat was pleasantly sweet. Although the sauce did not taste 100% like the one I ate in Taiwan, it is a satisfactory bowl of noodles at a reasonable price point. One caveat: the noodles and sauce lacked the signature silkiness akin to the ones in Taiwan.
Adding a touch of vinegar gave the dish an extra depth of flavour, while a dose of minced garlic gave each mouthful an aromatic oomph.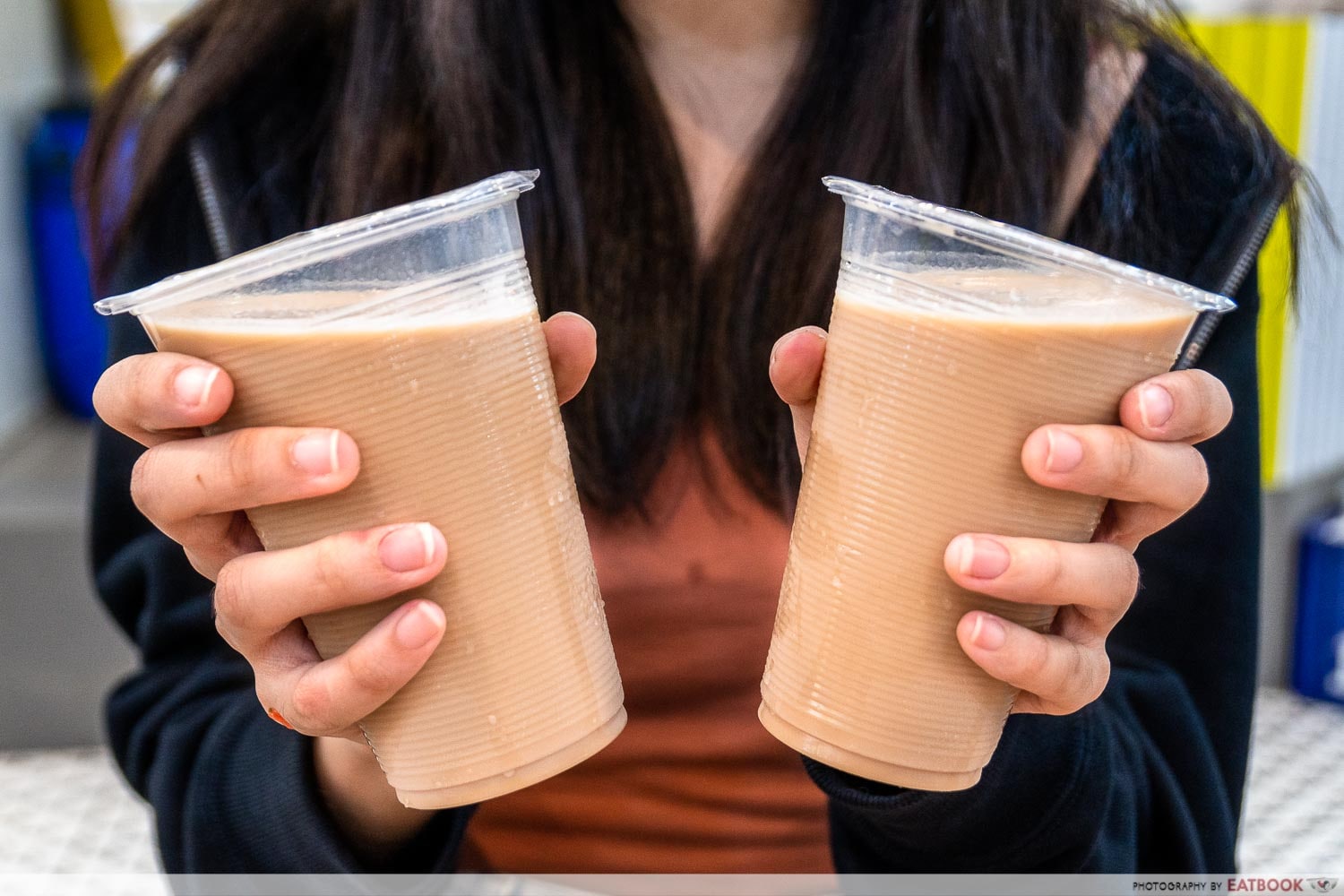 To wash everything down, I decided to try their mysterious Special Taiwan Milk Tea ($3). Contrary to its name, it tasted like your typical neighbourhood milk tea, but with a slightly stronger tea aroma. I liked how it was not too sweet even though I did not alter the sugar level, making this drink relatively light and pleasant. 
Abundance Review: Taiwanese Cafe At Redhill With Gua Bao And Peanut Ice Cream
Ambience at GATAO Taiwanese Breakfast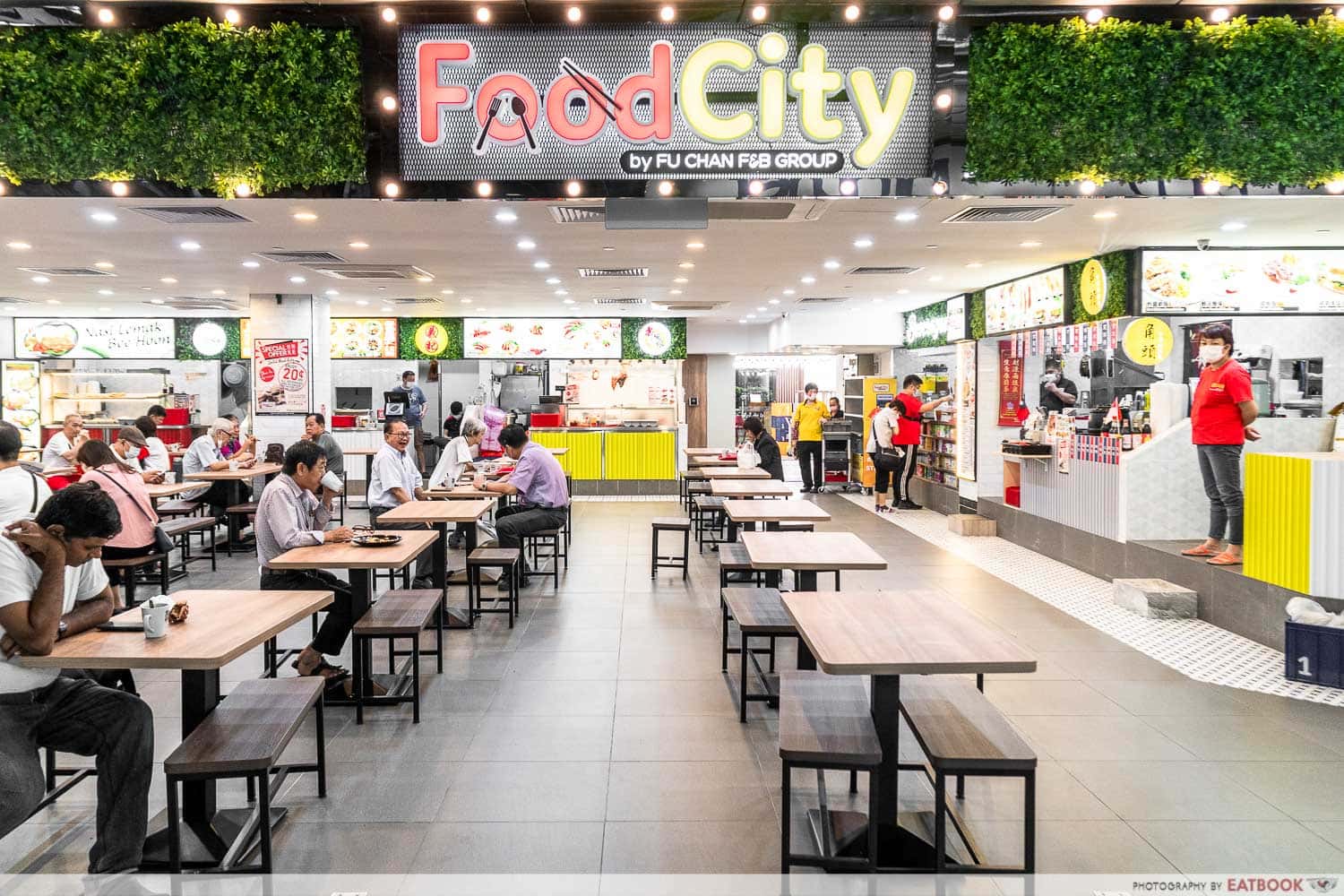 GATAO Taiwanese Breakfast is situated in People's Park Centre, which is a two-minute walk away from Chinatown MRT Station, making it an extremely convenient commute. 
The food centre is spacious and well air-conditioned, allowing you to enjoy your meal in comfort. The decorations of GATAO Taiwanese Breakfast will definitely catch your attention. It is embellished in red and blue, adhering to the colours of the Taiwanese flag. There is certainly an obvious effort in bringing out the vibes of Shilin Night Market here.
Really Something Review: Cheap Taiwanese Food Including Lu Rou Fan, Egg Fried Rice And More In Chinatown
The verdict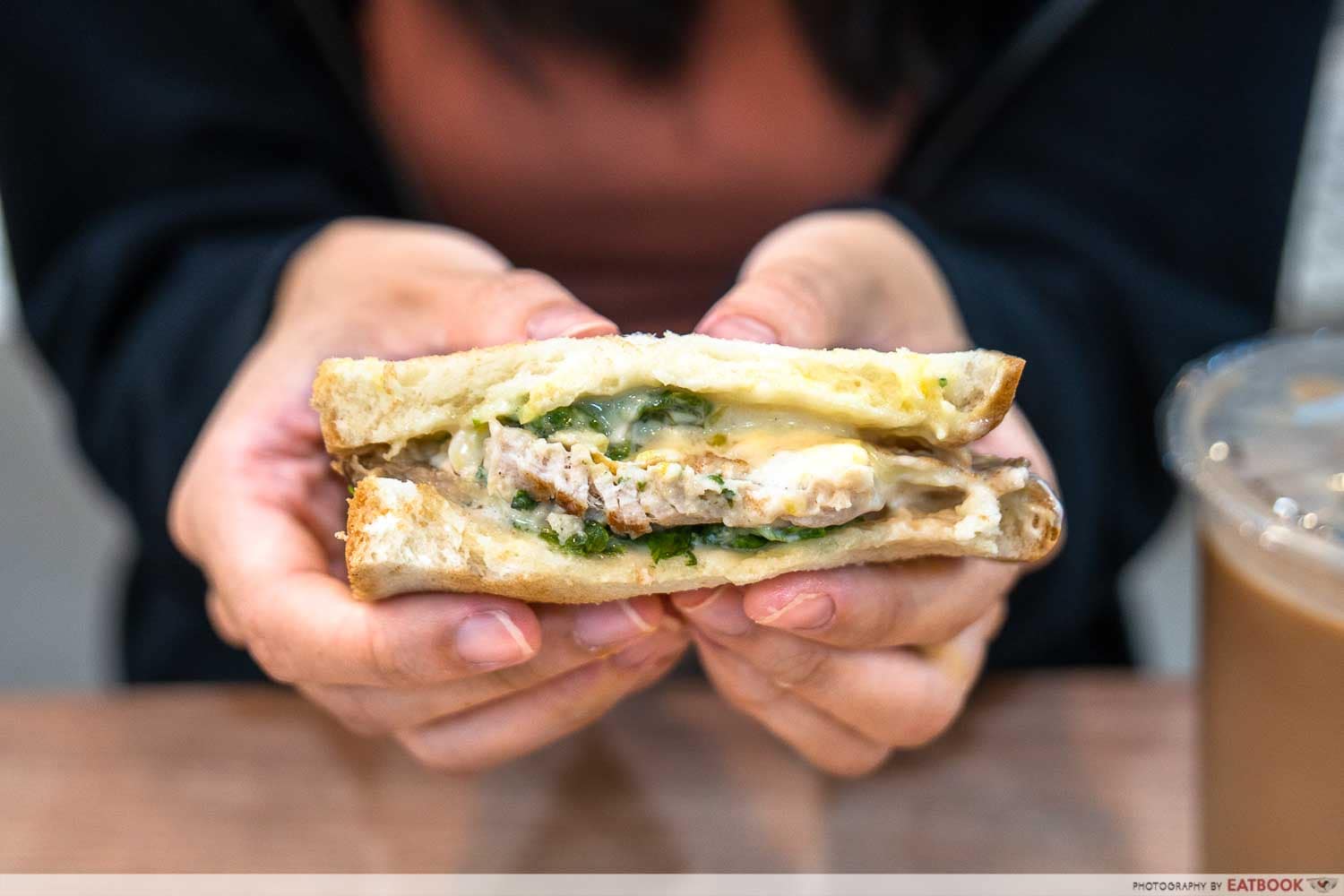 Although the food was not the most authentic, there were unique, delicious dishes at this eatery. I definitely sense an effort in trying to recreate popular Taiwanese fare, and for someone who misses Taiwan dearly, I was still able to temporarily satisfy my long-standing cravings here. 
If you're looking for more food in the area, check out our list of Chinatown food gems, or our Roti review for affordable orh nee and black sesame bread in the area too. 
Address: 101 Upper Cross Street, #01-04A/05A/05B, People's Park Centre, Singapore 058357
Opening hours: Daily 8am to 6pm
Tel: 9639 3384
Website
Gatao Taiwanese Breakfast is not a halal-certified eatery.
15 Chinatown Food Gems Including Noodles At $1 And A 100cm Food Platter
Photos taken by Emily Teu.
This is an independent review by Eatbook.sg.
GATAO Taiwan Breakfast: Affordable Pork Chop Egg Toast And Oyster Mee Sua Hidden In Chinatown 
GATAO Taiwan Breakfast: Hawker Stall With Pork Chop Egg Toast And Oyster Mee Sua In Chinatown  -

6.5/10
Summary
Pros
– Unique dishes
– Reasonably priced
– Air-conditioned dining area 
Cons
– Flavours of some dishes were lacklustre
– Special Taiwanese Milk Tea was slightly underwhelming
Recommended dishes: Pork Chop Egg Toast ($4.90), Hashbrown Tart ($4.90) 
Opening hours: Daily 8am to 6pm 
Address: 101 Upper Cross Street, #01-04A/05A/05B, People's Park Centre, Singapore 058357