Really Something serves affordable Taiwanese food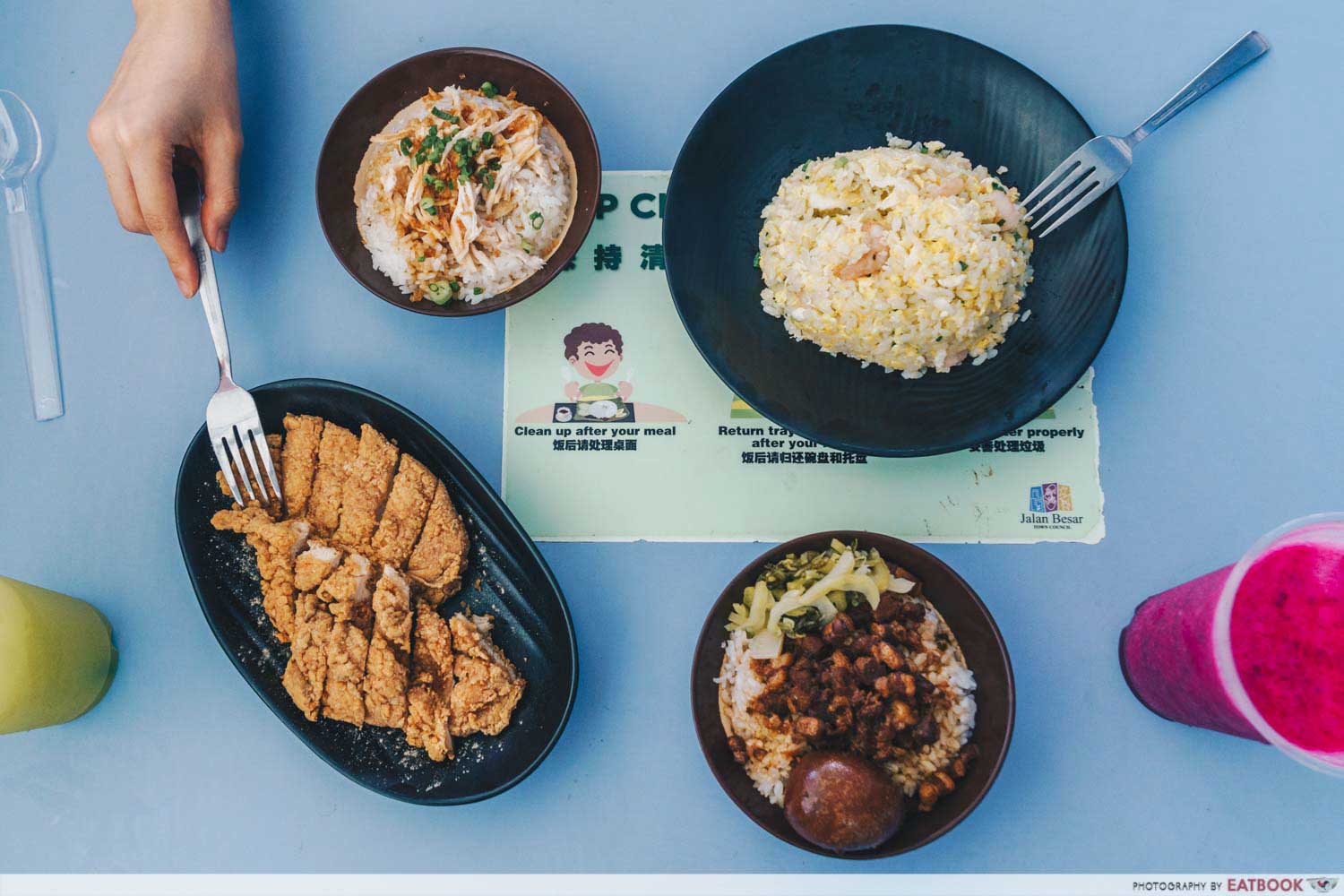 A piping hot bowl of braised pork rice always reminds me fondly of my trips to Taiwan before the pandemic befell us. Now that travel is limited, there's no better way to satisfy our wanderlust than food. Choices are aplenty when it comes to Taiwanese food in Singapore, yet Really Something, also known as Fei Tong Xiao Ke, stands out with their highly affordable menu, starring mains such as lu rou fan and egg fried rice going at just $3.
Food at Really Something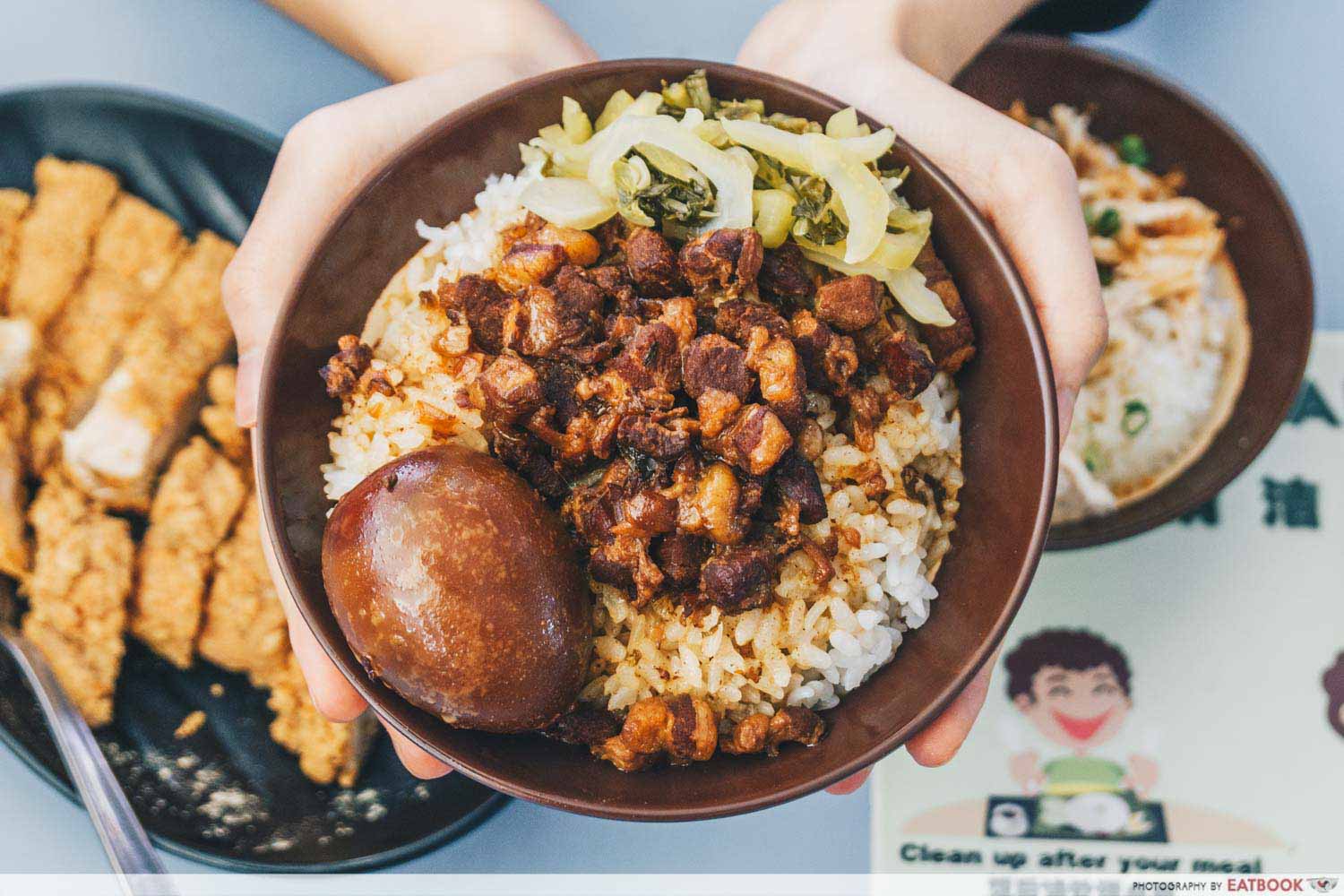 I remember huddling in a small eatery in Taipei watching the stall owner douse a bowl of rice in steaming hot pork belly and sauce. Lu rou fan has always meant comfort food to me, so I was happy to know that Really Something served up their petite bowl of Braised Pork Rice at only $3.
8 Cheap Lu Rou Fan At $5 Or Less To Satisfy Your Taiwanese Food Cravings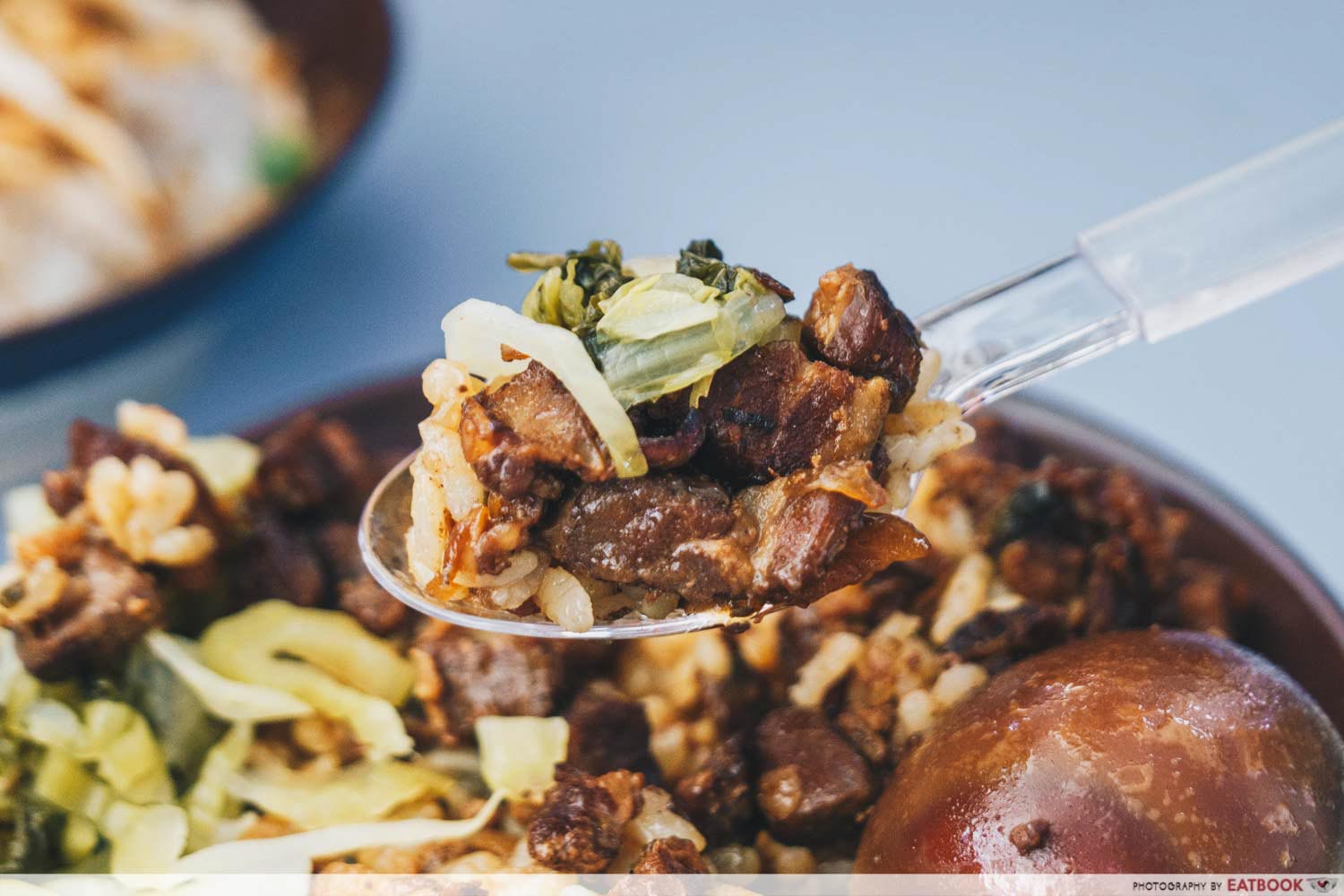 Their little bowls were brimming with flavour. Despite the petite size, the braised pork rice packed tender chunks of melt-in-the-mouth pork belly, rich with bursts of umami, pairing well with a sweet soy-based sauce.
Salted preserved vegetables and an egg braised in soy sauce came on the side as well, atop fluffy pearl rice.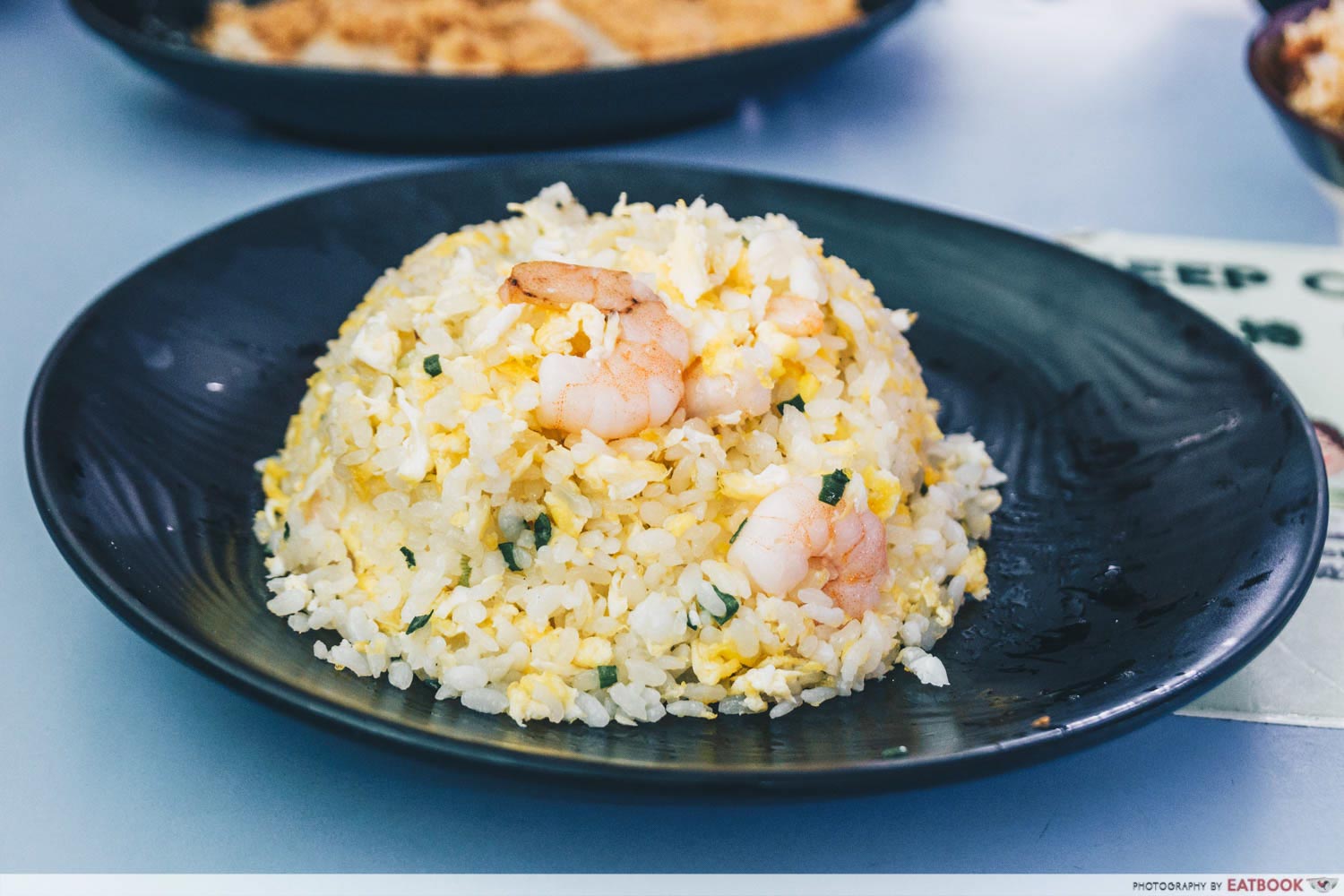 Egg fried rice is another well-loved Taiwanese dish popular in Singapore. As a Taiwanese food stall, Really Something also has their own Shrimp Egg Fried Rice. At $4.80, their egg fried rice runs much cheaper than that of Din Tai Fung's and WOK HEY's. I was excited to give it a try.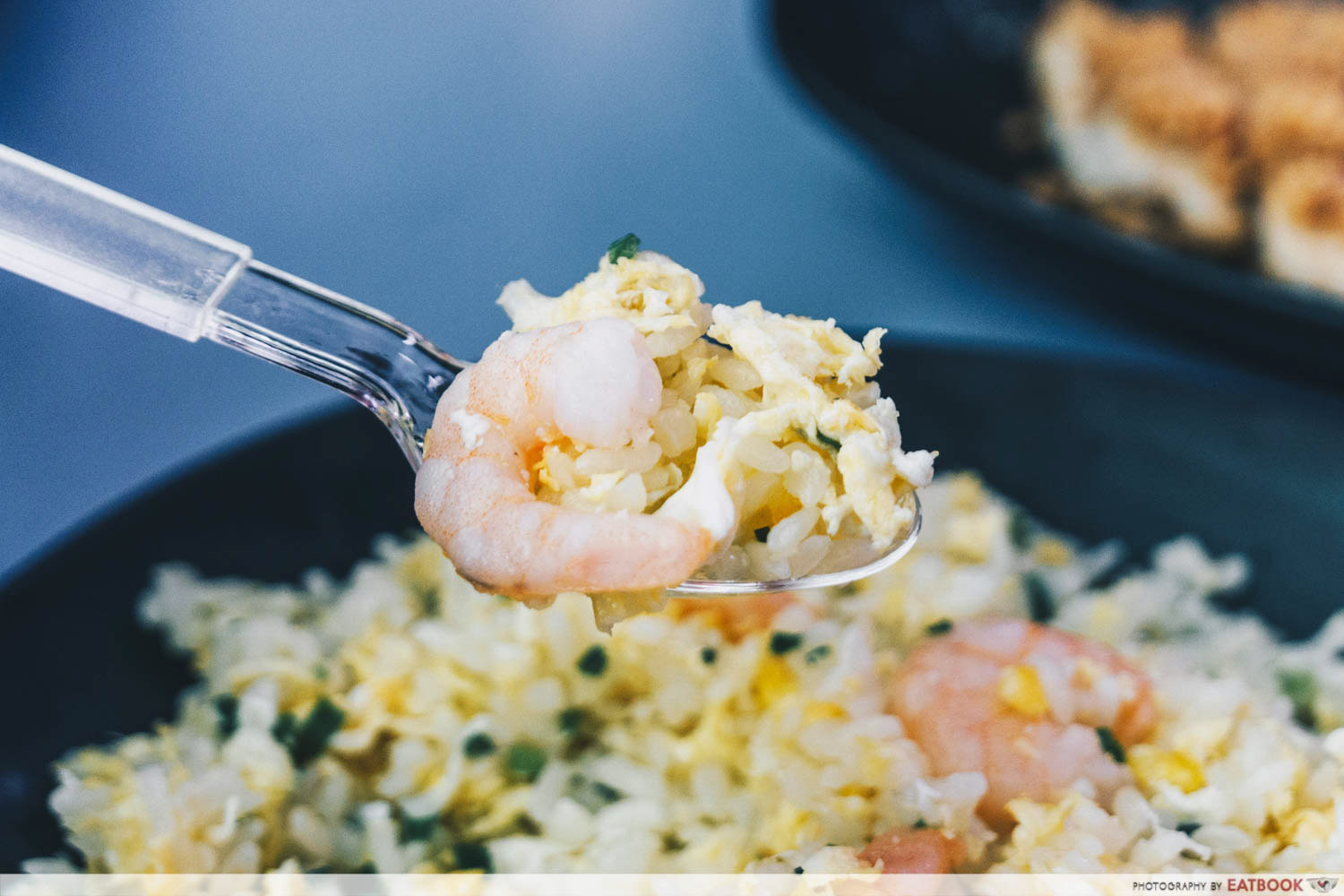 The fried rice came in a considerably larger portion than the braised pork rice, yet fell slightly flat in flavour. While it reminded me of Din Tai Fung's egg fried rice, this plate teetered on the blander side. Perhaps, a tad more seasoning or some smokiness from more wok hei could have gone a long way.
Generous amounts of succulent shrimps were thrown in—which was a huge plus point for the dish. Expect softer, juicy prawns instead of the usual rubbery shrimp that comes in hawker fried rice.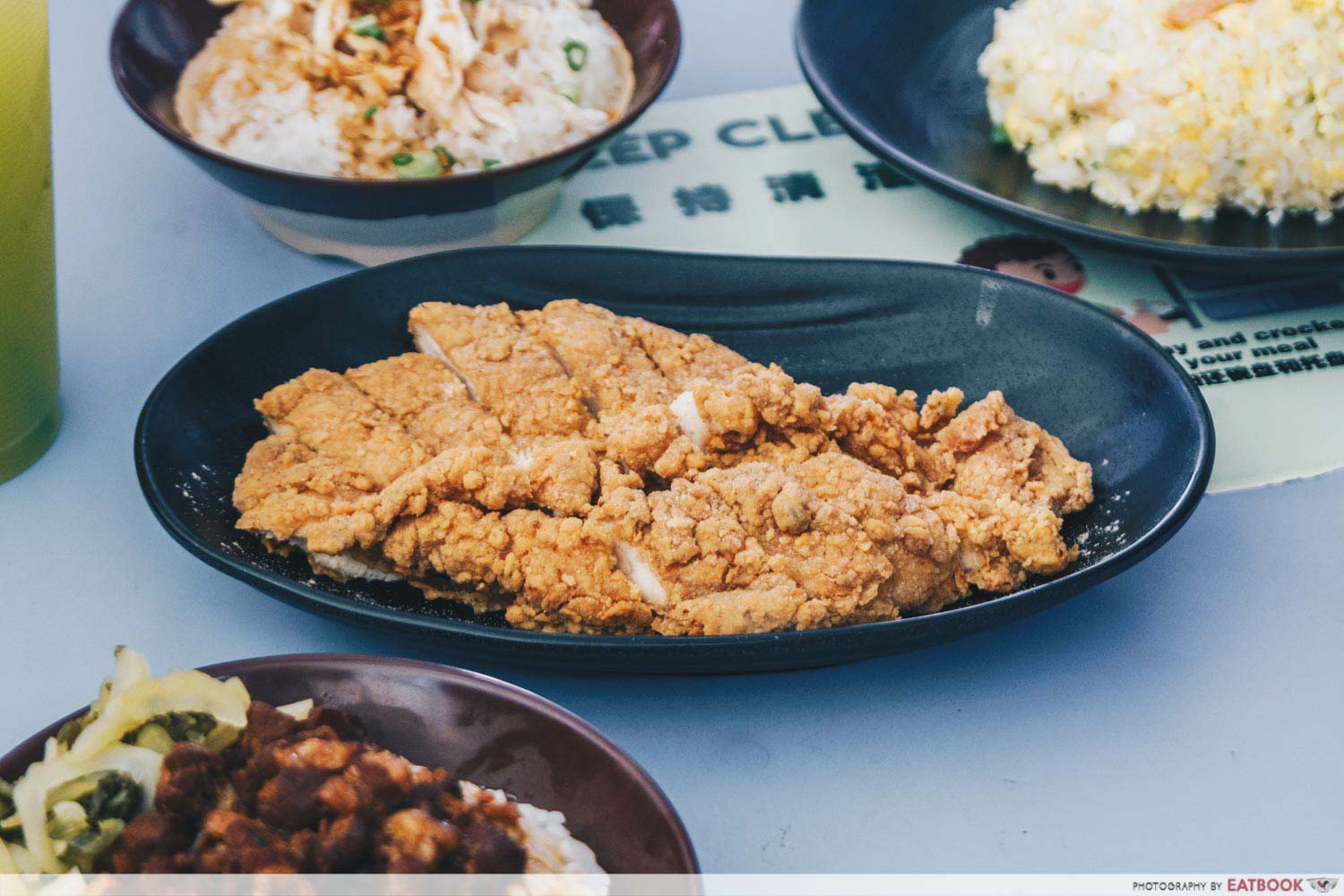 If you had the chance to stroll languidly through one of the many night markets in Taiwan before the pandemic, you would have come across stalls selling huge chunks of fried chicken. Looking forward to something similar, I ordered the Fried Chicken Cutlet ($4).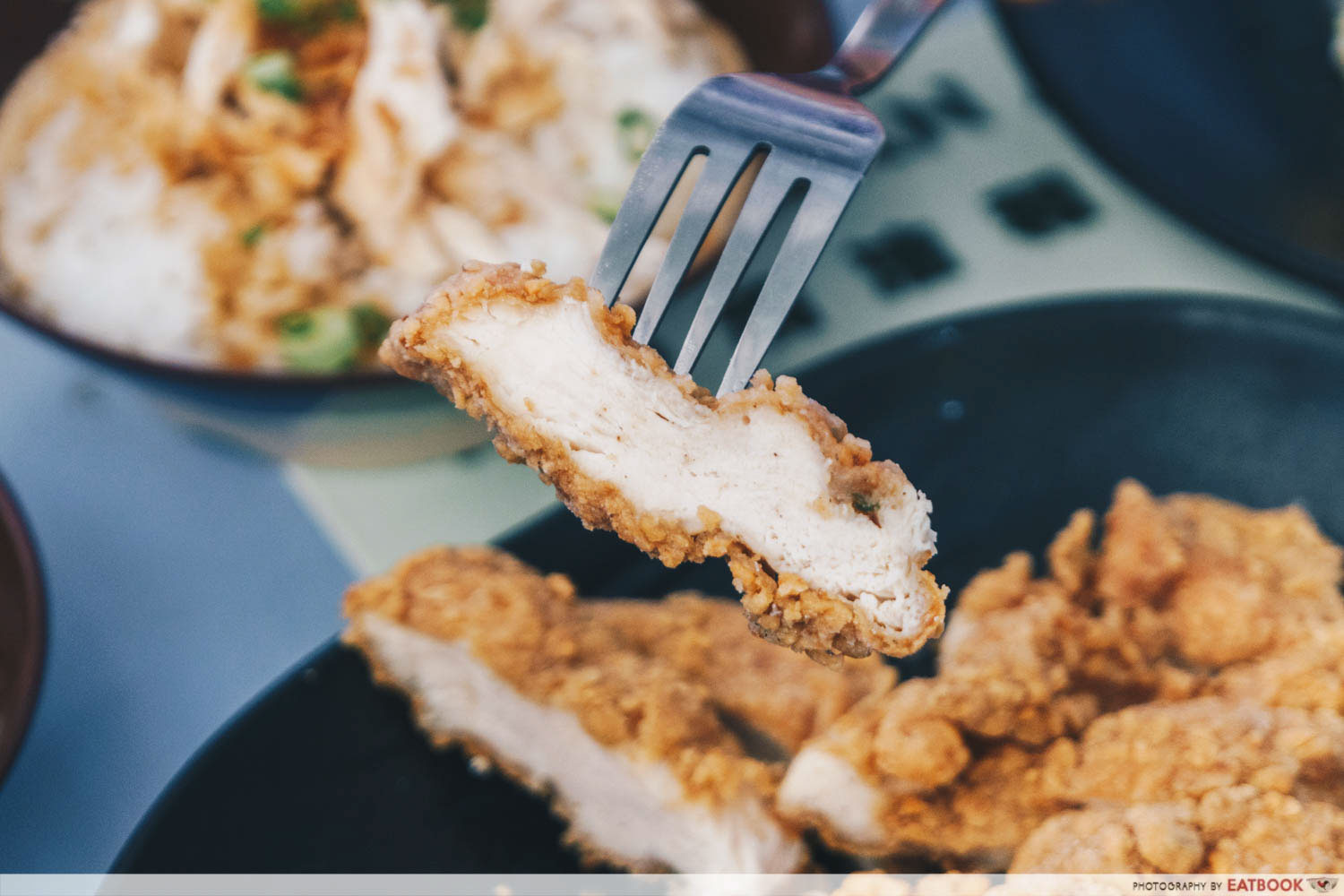 The cutlet didn't visually resemble the XXL chicken cutlets I imagined. However, a bite down on the crispy exterior of the cutlet gave a pleasantly peppery kick. While the meat within was a tiny bit dry, it remained tender and enjoyable.
Considering the price of the cutlet, those keen on visiting might want to order the Fried Chicken Cutlet Egg Fried Rice ($4.80) instead, which gives the same cutlet alongside fried rice.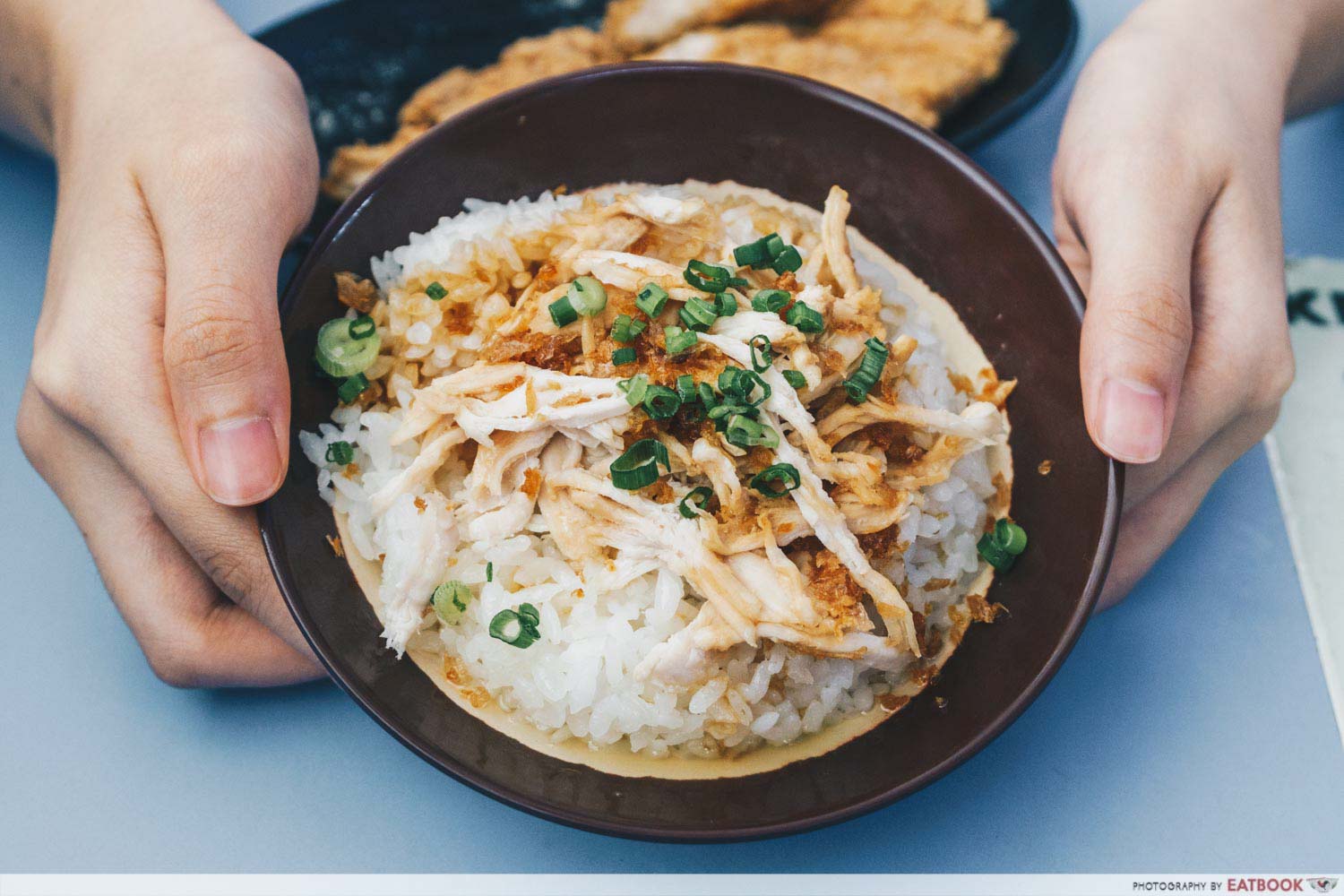 Having tried most of the more well-known Taiwanese dishes on the menu, I went for the Chiayi Chicken Rice ($3). For those who haven't tried this, it is nothing like the kind of chicken rice us Singaporeans are used to. It largely comprises shredded turkey or chicken breast over a bed of pearl rice, drizzled with a soy-based sauce, and finished with fried shallots.
The dish looks simple, really. Yet this stall nailed their Chiayi chicken rice thanks to the sauce, much like the one used in their lu rou fan.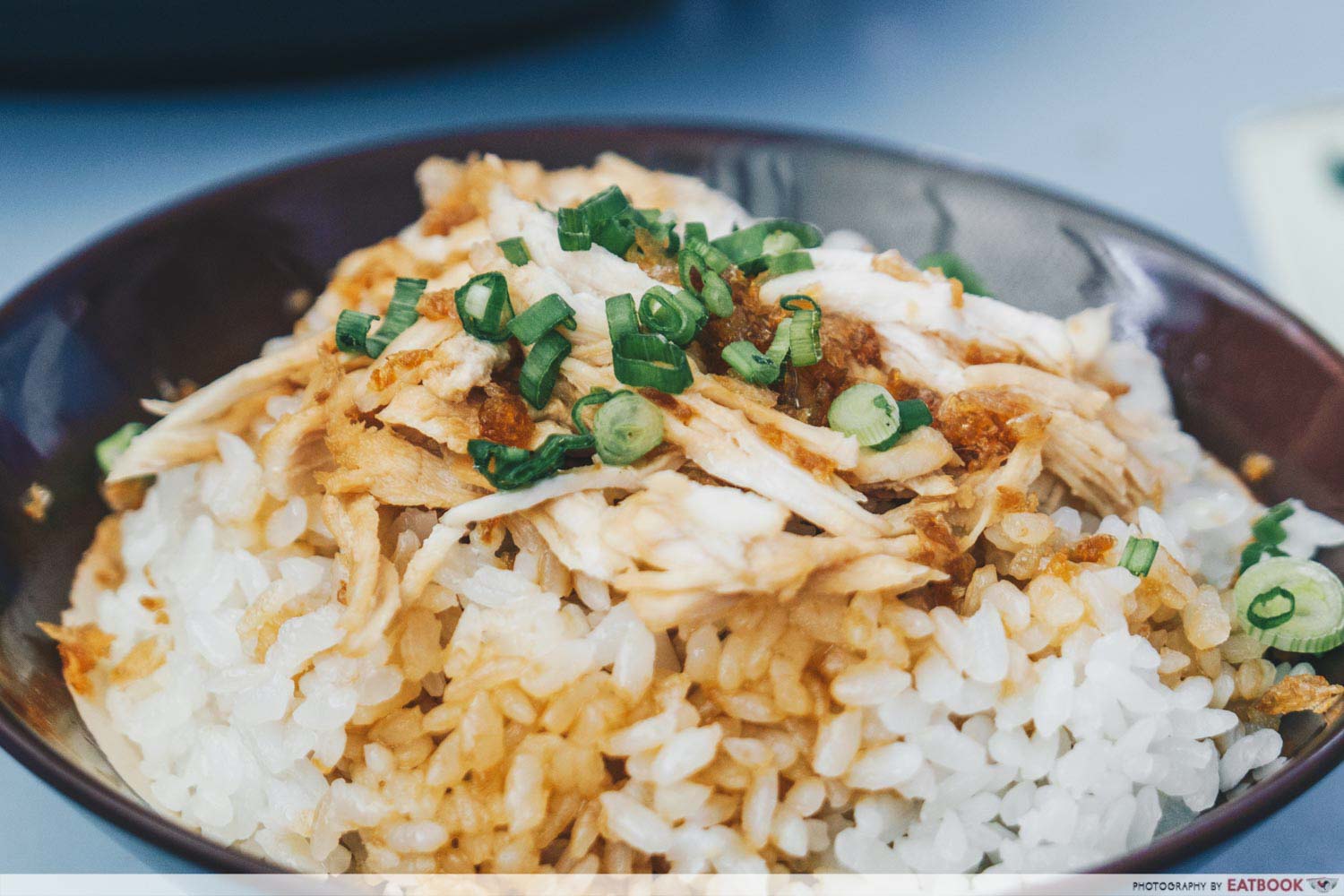 Despite being a self-acclaimed hater of chicken breast meat, I appreciated the soft, juicy shreds of chicken, additionally made tastier with caramelised fried shallots.
Ambience at Really Something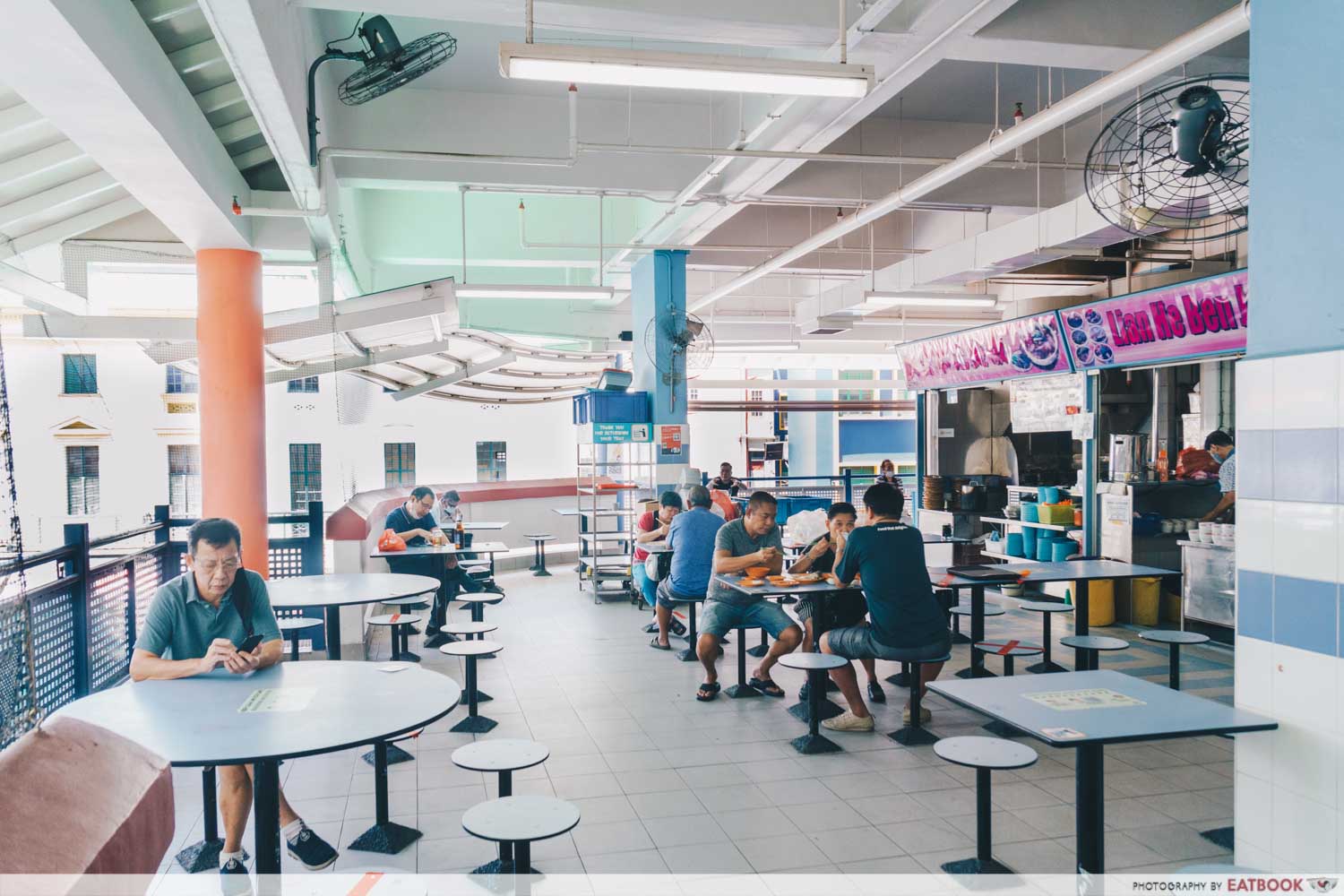 Really Something is located deep within Chinatown Complex Food Centre. In fact, it took quite a bit of effort to find the little stall. However, the food centre's close proximity to Chinatown MRT Station rendered it easy to navigate via public transport. Abundant seats are available too.
The verdict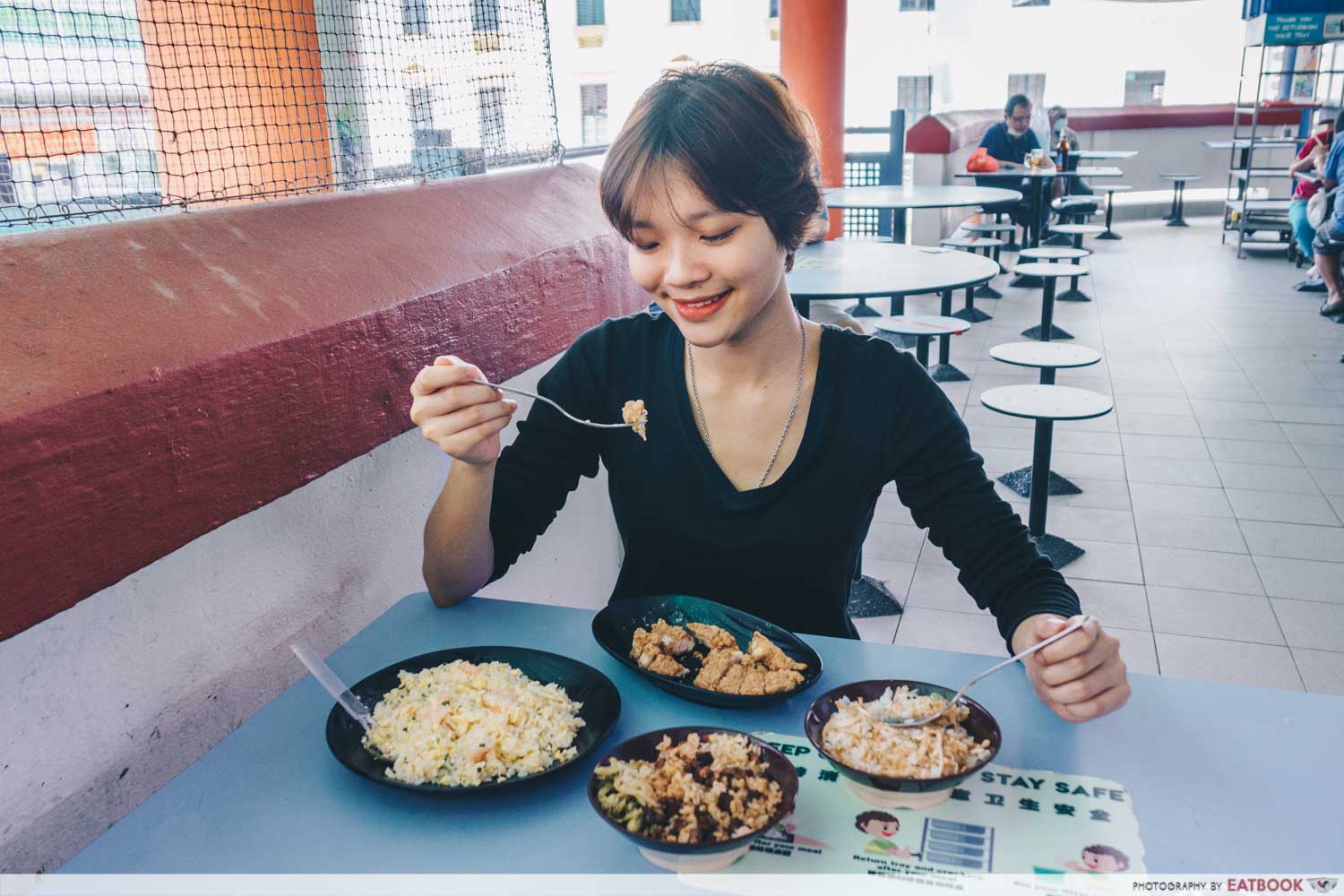 Really Something's dishes had some hits and misses. However, their petite bowls of chicken rice and braised pork rice really reminded me of rather authentic Taiwanese fare. While their other dishes have room for improvement, we got some decently enjoyable food, especially for their highly affordable prices.
If lu rou fan interests you, Yue Long Men Hotpot Buffet's popular buffet includes free-flow braised pork rice and more. Also check out our list of food stalls at Chinatown Complex Food Centre to look out for while you're there.
8 Chinatown Complex Food Stalls To Visit Including $2 Laksa And Beef Rice Bowls
Address: 335 Smith Street, #02-207, Chinatown Complex Food Centre, Singapore 050335
Opening hours: Tues-Wed, Fri-Sun 11am to 5pm
Tel: 9437 2449
Website
Really Something is not a halal-certified eatery.
Photos taken by Hay Thi.
This is an independent review by Eatbook.sg.
Really Something Review: Cheap Taiwanese Food Including Lu Rou Fan, Egg Fried Rice And More In Chinatown
Summary
Pros
– Affordable prices
– Generous toppings
Cons
– Small portions
– Egg fried rice was bland
Recommended dishes: Braised Pork Rice ($3), Chiayi Chicken Rice ($3)
Opening hours: Tues-Wed, Fri-Sun 11am to 5pm
Address: 335 Smith Street, #02-207, Chinatown Complex Food Centre, Singapore 050335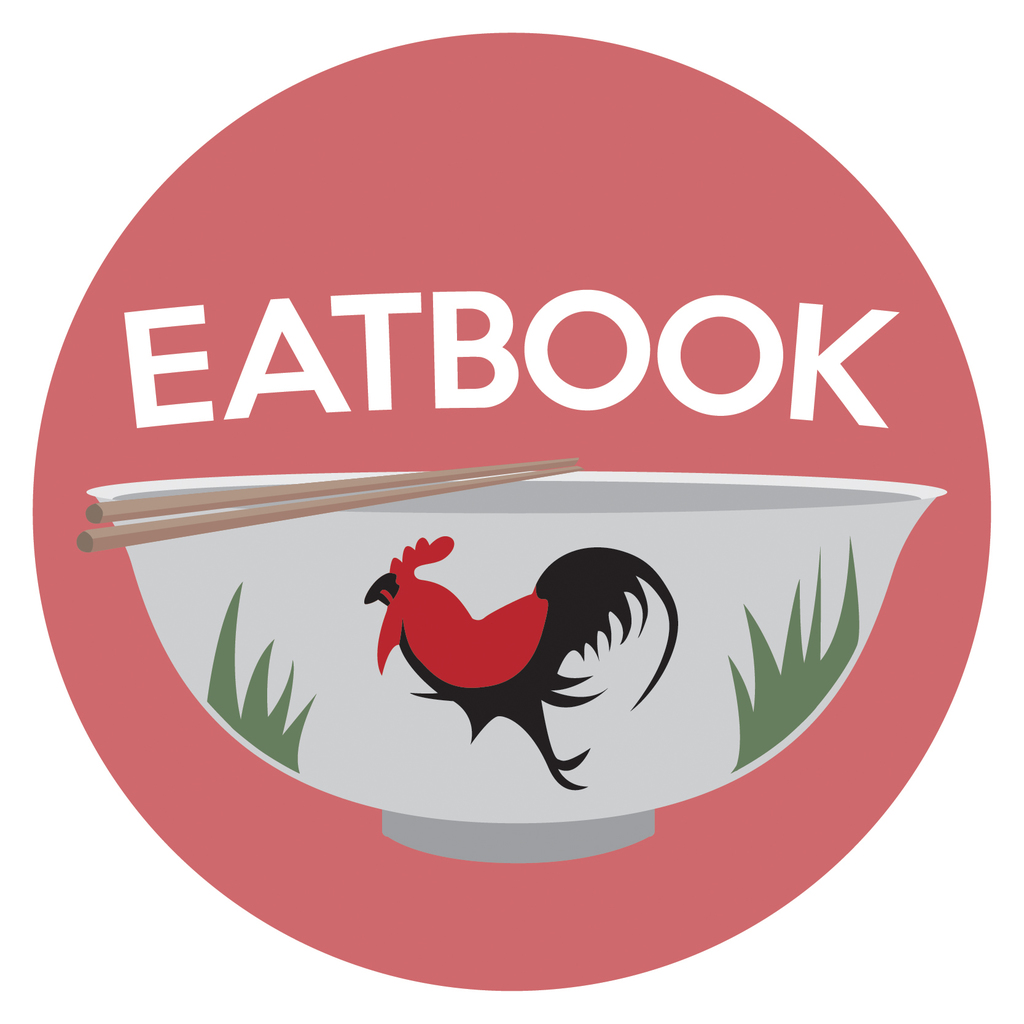 Drop us your email so you won't miss the latest news.