---
Guide to Artbox: 2019 food edition
---
I'm not much of a planner, but a game plan is always needed whenever I visit Bangkok if I intend to whack a good amount of food and shopping in the span of 3D2N. This level of planning is also required when it comes to Artbox Singapore 2019, which features 300 booths, art installations, and entertainment acts at The Grounds@Kranji. After all, the event will only be taking place from 15 to 17 November and 22 to 24 November 2019 between 3pm and 11pm, so you will want to make the most out of it. 
Whether you're a foodie or not, this Artbox food guide will come in handy to quell your hunger pangs as you roam the 200,000 sq foot space. Most of the stalls will also feature a Thai-inspired, Artbox-exclusive dish, which you will want to take note of.
---
1. The Goodburger (Food truck nearer to Stage)
---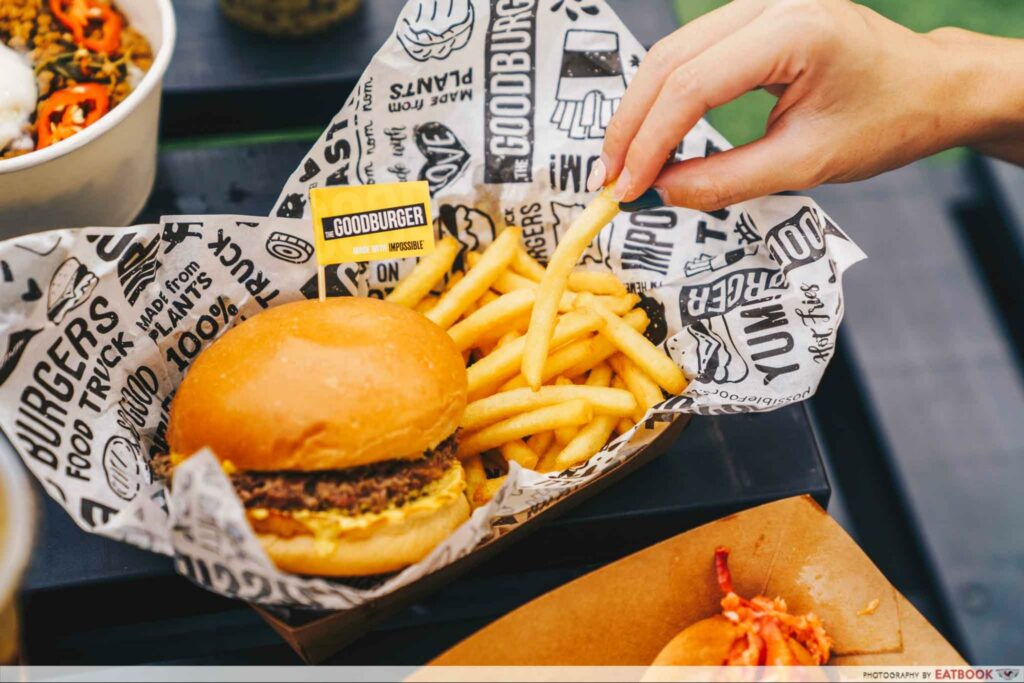 Vegetarian friends can rejoice as The Goodburger will be at Artbox to dish up their famous Impossible burgers. Tasting exactly like a beef burger, The Classic ($16) comes with greasy, buttered buns, melted cheddar cheese, and an Impossible patty. I would highly recommend splurging on the One Night In Bangkok ($20), which features a really tasty Thai yellow curry marinade. You won't even realise this is a plant-based burger as it is extremely succulent.  All burgers come with a side of thick-cut fries to complete the meal. 
---
2. Hot Star Fried Chicken (Booth CP1)
---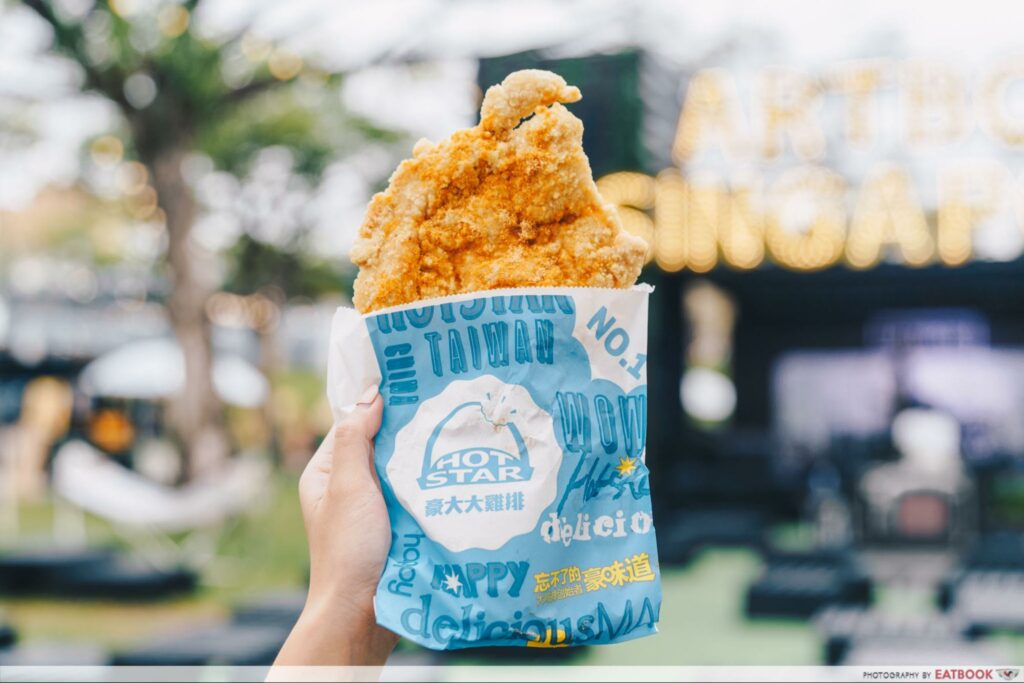 You can trust Hot Star Fried Chicken to serve up a shatteringly delicious chicken chop, given that it's one of Taiwan's most popular fried chicken joints. While you can get your hands on these crispy chicken fillets in most malls, the booth at Artbox will feature a special Tom Yum ($6.50)  flavour. The tom yum dust is spicy, sour and extremely addictive; we doubt you will want to share this with a friend.
---
3. Kazo (Booth CP5)
---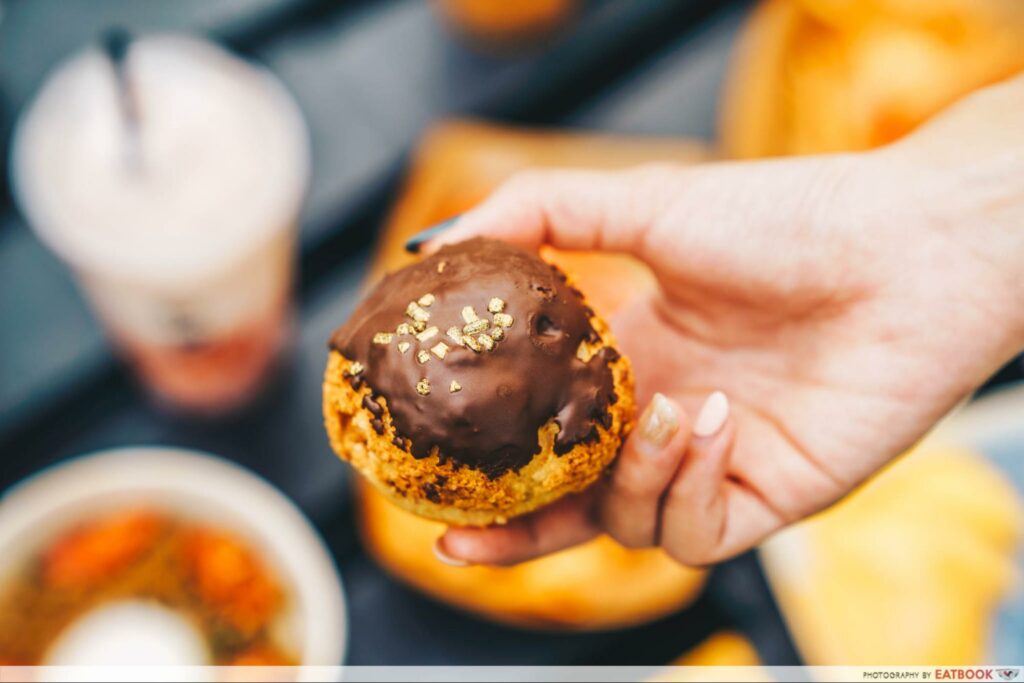 A popular bakery from Taiwan, Kazo is best known for its crispy yet fluffy cream puffs containing luscious fillings. Exclusively created for Artbox 2019, the Thai Tea Cream Puff  ($2.50) is a must-have for Thai milk tea lovers. The puff is crispy and pairs well with the toothsome milkiness from the cream. However, do note that this treat is only available from 15 to 17 November 2019. If you're swinging by between 22 and 24 November 2019, you can try their Mango Cream Puff ($2.50) instead.
Read our full review of Kazo here!
---
4. Big Big Fries (Booth 105)
---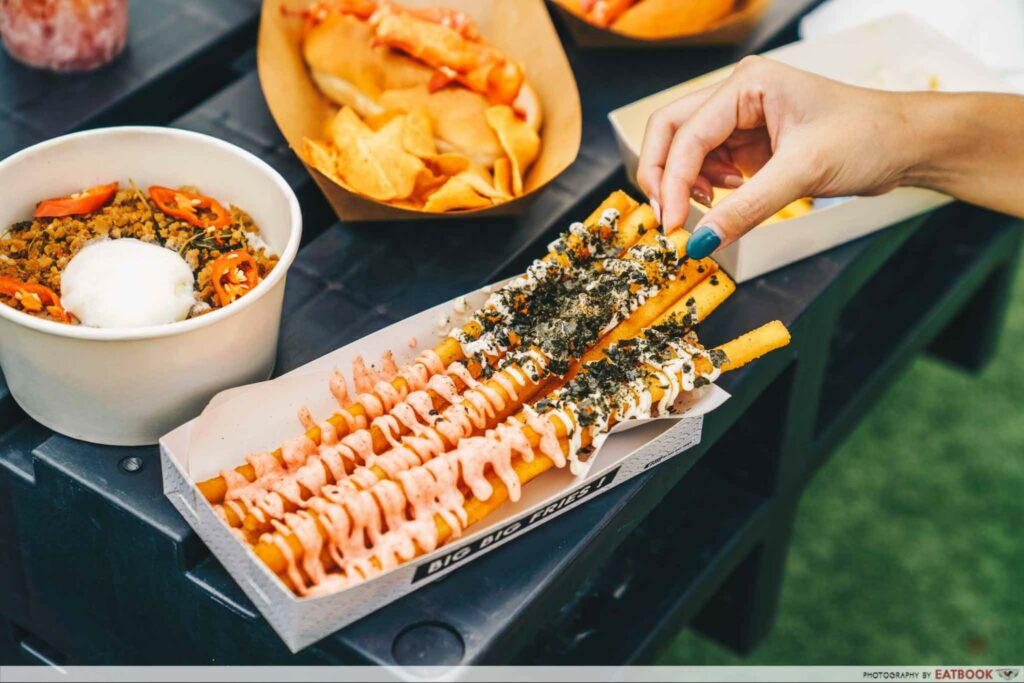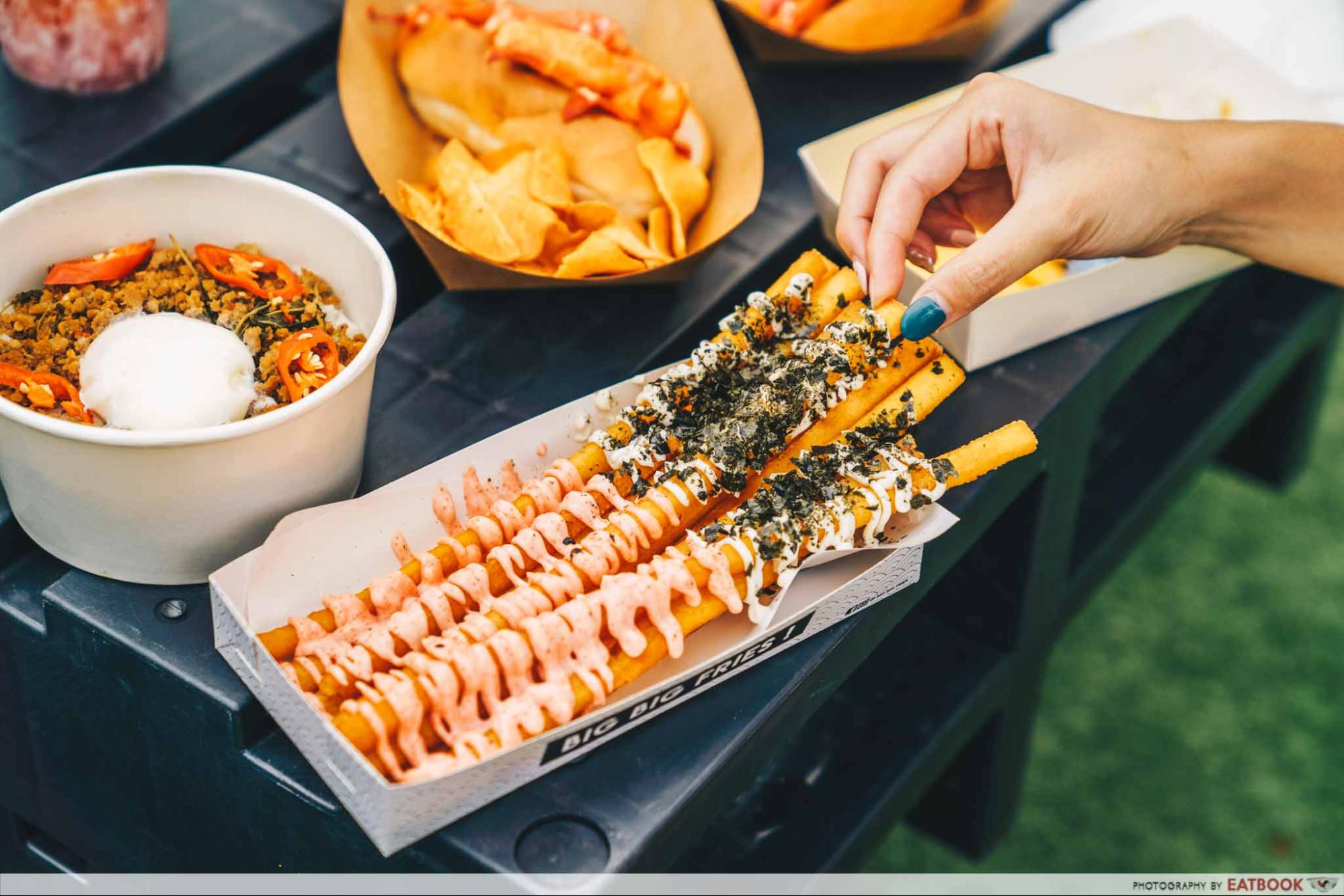 Big Big Fries caught everyone's attention with their super long fries that are coated in scrummy sauces or seasoning. Prices start at $7.90 for their classic dressings, which include their Himalayan Pink Salt, Nacho Cheese, and Seaweed Mayonnaise flavours. However, I would recommend getting their Half ($9.90), so you can enjoy both their classic and premium (U.P.  $8.90) flavours. Their best-sellers include Mentaiko Mayonnaise and Seaweed Mayonnaise, which is not surprising, thanks to the briny flavours that pair well with the tangy mayo. 
---
5. Beef Bro (Booth CP2)
---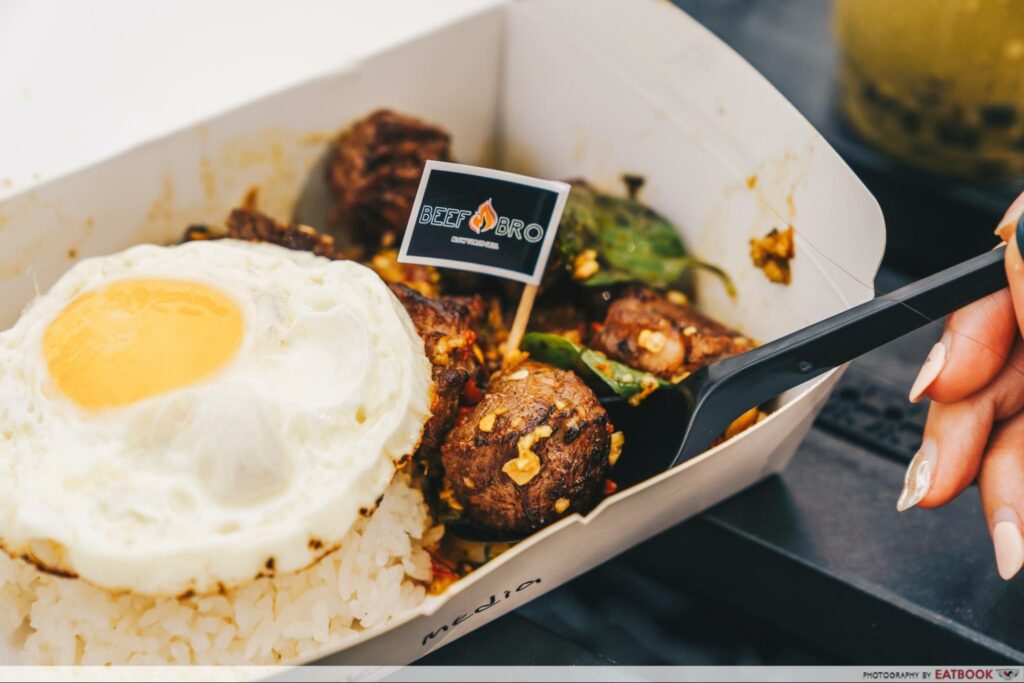 No food fair will be complete without the presence of Beef Bro. The halal-certified kiosk has come up with two new Thai-inspired beef dishes, namely the Tom Yum Wagyu Burger ($28) and Pad Phat Kaphrao Beef Cubes ($25). The former features a juicy burger patty that's laced in a piquant tom yum sauce and is served with truffle fries, while the latter comprises basil beef cubes that have a herby aroma with a tinge of spice. 
---
6. Dum Dum Thai Drinks (Booth CP4)
---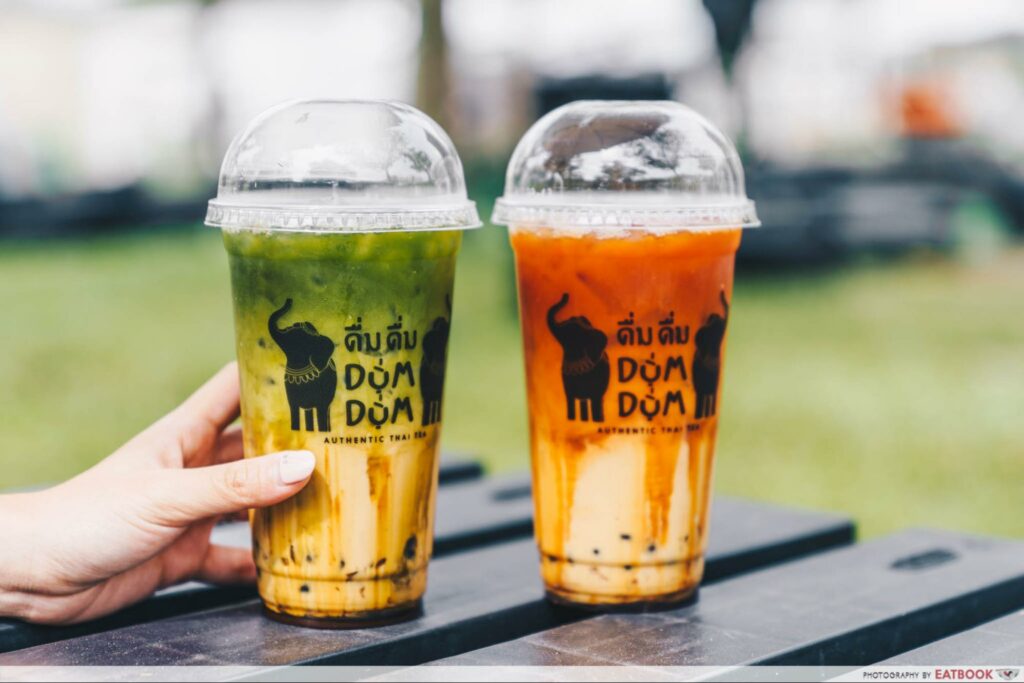 Even though Dum Dum Thai Drinks originates from Indonesia, their drinks are as legit as they get with its smoky-sweet flavour. Imagine you're trawling the markets of Thailand as you sip on their Dirty Thai Tea Latte ($6) that is treacly and creamy. They also have a Dirty Thai Green Tea Latte ($6) for those who prefer a more floral tang. The drinks come complete with brown sugar konjac ball toppings!
---
7. Oddball (Booth 82)
---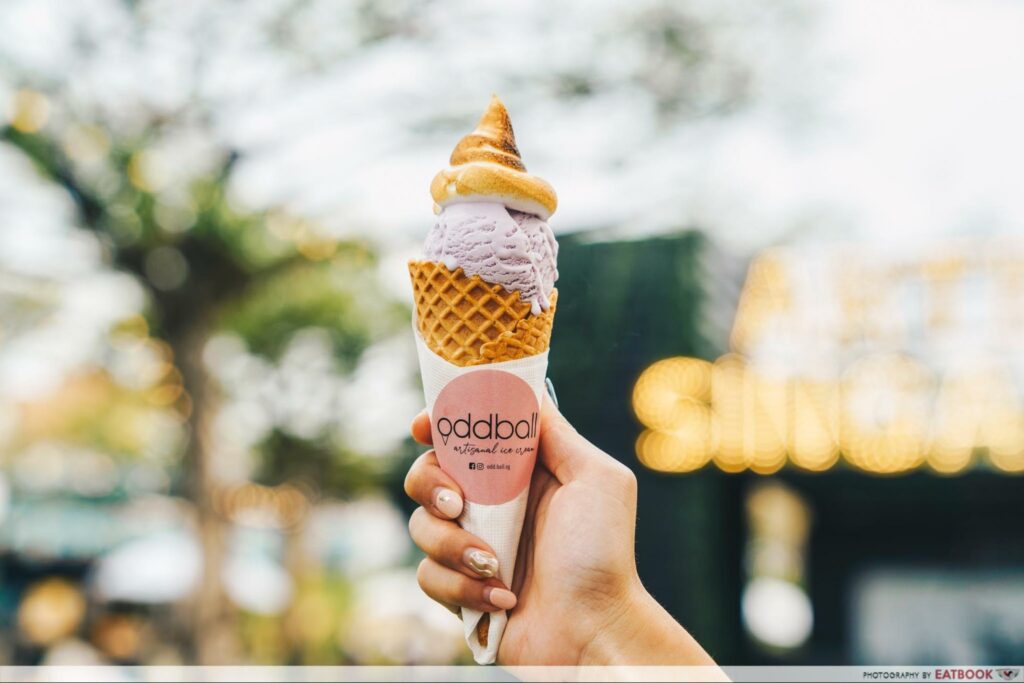 If IG-worthy bites are up your alley, swing by Oddball for their Instagrammable ice cream. Here, scoops of ice cream are topped with piped meringue which is then torched. Flavours for the ice cream include Lavender Honey, Belgium Chocolate, and Honey & Fig. We got the Lavender Honey, which had a delicate floral aroma that's uplifted by the subtle honey sweetness. A single scoop will set you back $5.50, and the top-up of torched meringue costs $2.
---
8. The Lobster Bay (Booth 87)
---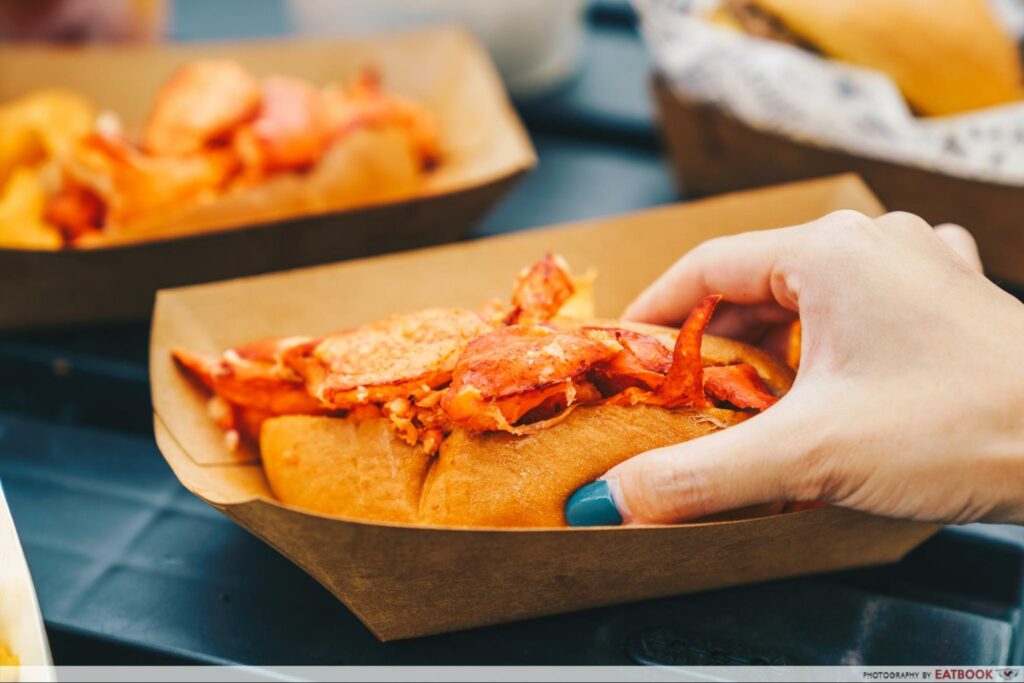 As The Lobster Bay's name suggests, this stall pushes out lobster rolls at a pocket-friendly price of $14. Choose between their Classic Lobster Roll ($14 for 40g, $20 for 90g) and their Artbox-special Tom Yum Lobster Roll ($14 for 40g, $20 for 90g). The former features juicy Maine lobsters dressed in a luscious coating of melted lemon butter, while the latter has a tangy punch thanks to the infusion of tom yum spices. All lobster rolls are served with cassava chips, making it extremely value for money. 
---
9. Yin He (Booth 98)
---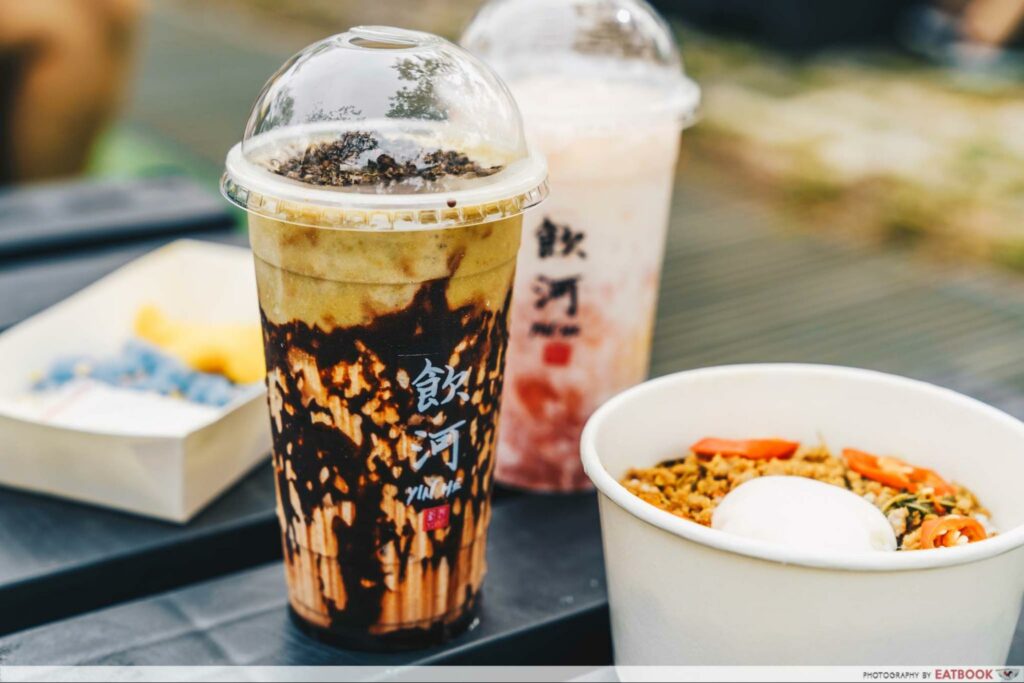 Yin He is not a regular bubble tea joint. Making its second public appearance, this pop-up dink stall pushes out fruity milkshakes. Great to beat the heat with is their Strawberry Milk ($6), which is smooth, creamy, and refreshing. It is decorated with a torched caramelised pudding, which I'd recommend eating once you're done with the drink so that the pudding can soak up all that fruity goodness. For something more gao, order the Chocolate Avocado Milk ($6), where buttery avocado is blended and finished off with lashings of chocolate sauce. If you like your drink with texture, don't fret, as the drink comes with grass jelly and Oreo crunch.
---
10. Golden Moments (CP3)
---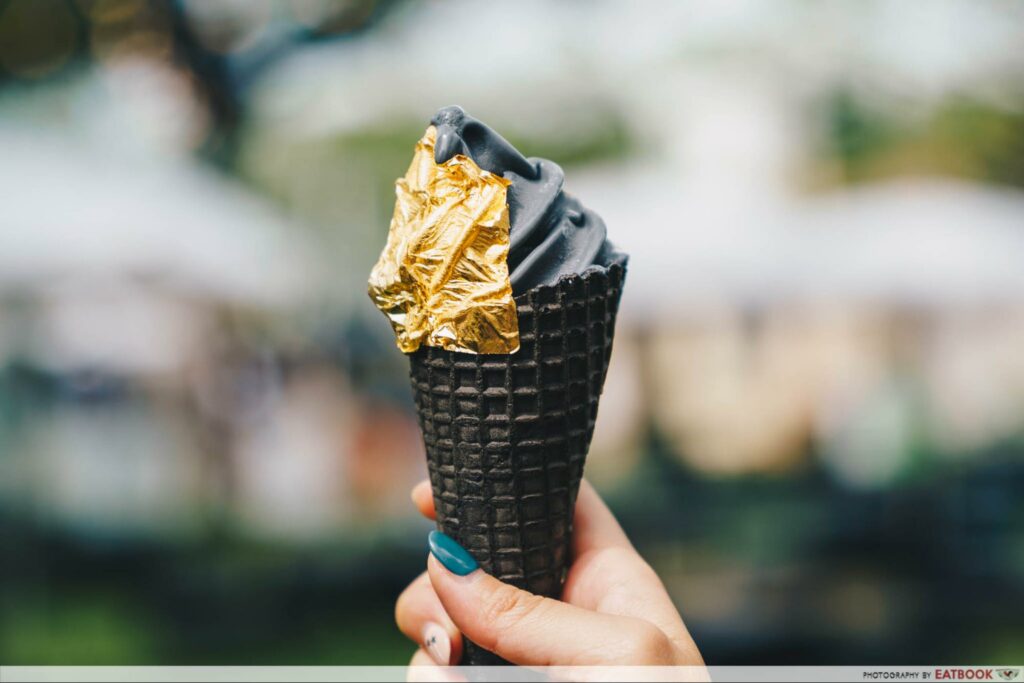 You might remember Golden Moments for their 24K Durian Truffle Mooncakes that went viral thanks to its crazy price tag. Well, the durian snack creators are back with Premium Dark Chocolate Mao Shan Wang Macaron ($21 for six pieces) and 24K Premium Mao Shan Wang Ice Cream ($10). The eye-catching ice cream features a black soft-serve and cone that are highlighted by a golden foil. Taste-wise, it is one of the nicest durian ice cream I've had, as the taste is not too overpowering. It's seriously worth splurging on if you wanna feed both your belly and IG feed.
---
Artbox Singapore 2019 food to check out!
---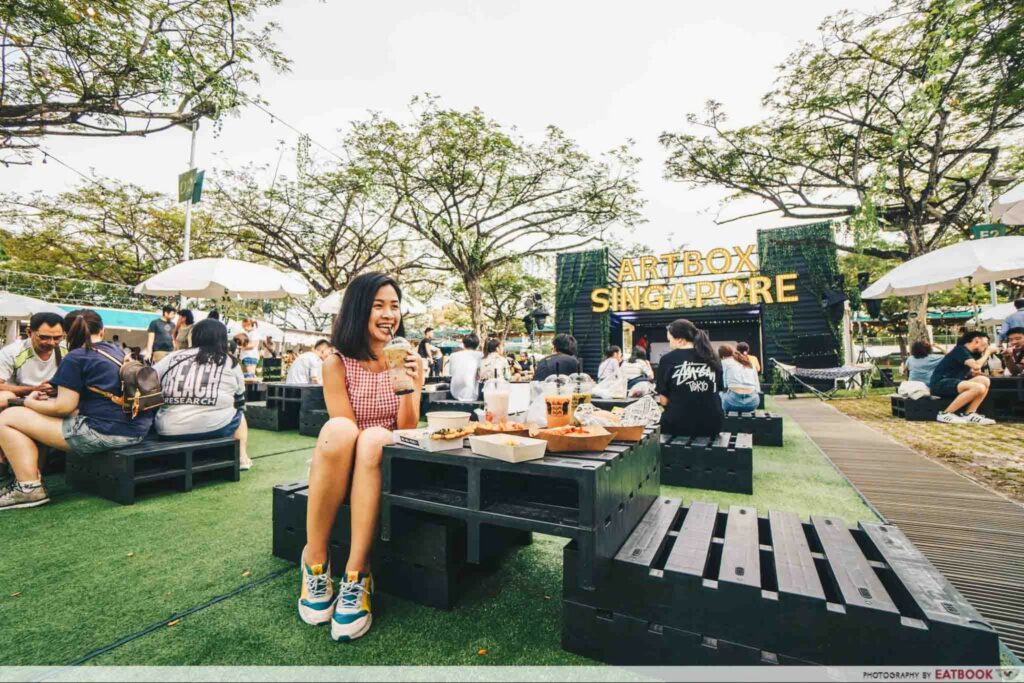 You don't have to head to Bangkok for a true night market experience. Eat your way through these Artbox food stalls when you're popping by this November. With interesting creations found at every stall, you will definitely find a dish worth queuing for when you're here. 
Aside from rows of food stalls, there are plenty of booths selling all sorts of items, from clothes to jewellery, hand sewn handbags and hammocks! Prices won't burn a hole in your pocket too, as a T-shirt sets you back at around $10.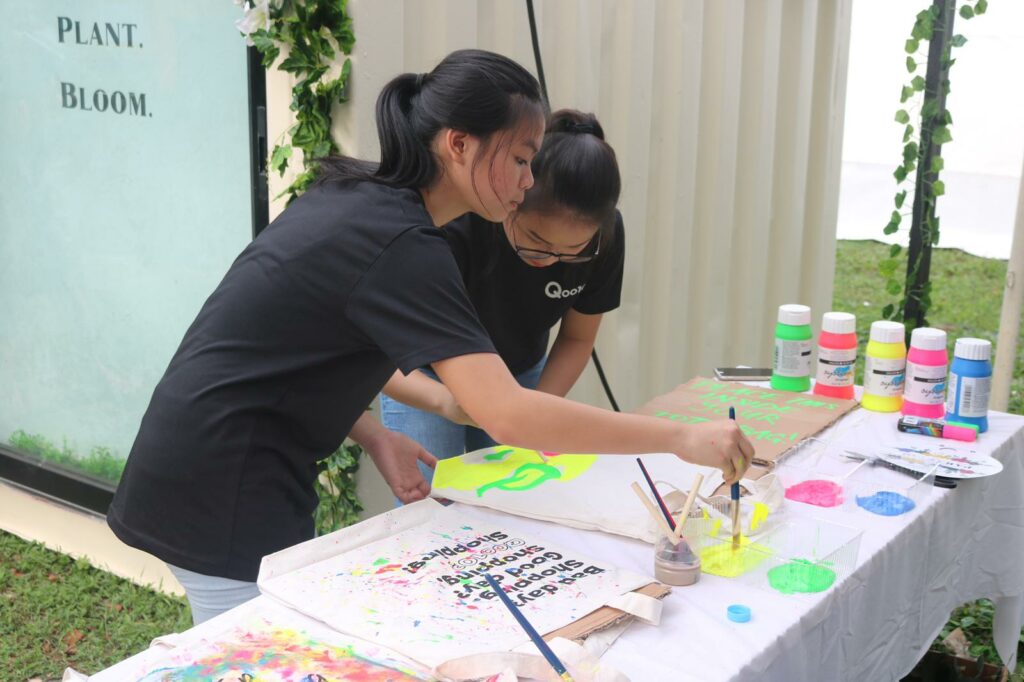 Image credit: Artbox Singapore 2019
There is also an exclusive Qoo10 valley at Artbox Singapore 2019 featuring a curated selection of Qoo10 merchants, so expect tons of cool things there. Do also visit Qoo10's booth called Paradiso, where you can buy and decorate your own tote bags with neon paint. Just remember to take a photo of your creation and upload it on IG to stand a chance to win a PS4! 
Address: 1 Turf Club Avenue, Singapore Turf Club (The Grounds@Kranji), Singapore 738078
Event date and time: 15-17 Nov and 22-24 Nov 2019, 3pm to 11pm
Website
Photos taken by Pepita Hope Wauran.
This post is brought to you by Artbox.