An all-you-can-eat feast at Holiday Inn Singapore Atrium

Hotel buffets are a dime a dozen in Singapore, but finding one that everyone can enjoy is a little difficult at times. Joining the limited list of halal hotel buffets in Singapore is Atrium Restaurant, which recently received its halal certification by Majlis Ugama Islam Singapura (MUIS).
Located within the bustling cluster of hotels along Havelock Road, this restaurant is the only halal-certified hotel buffet in the neighbourhood. The buffet lineup has also gone through a minor revamp, resulting in several exciting new dishes and concepts.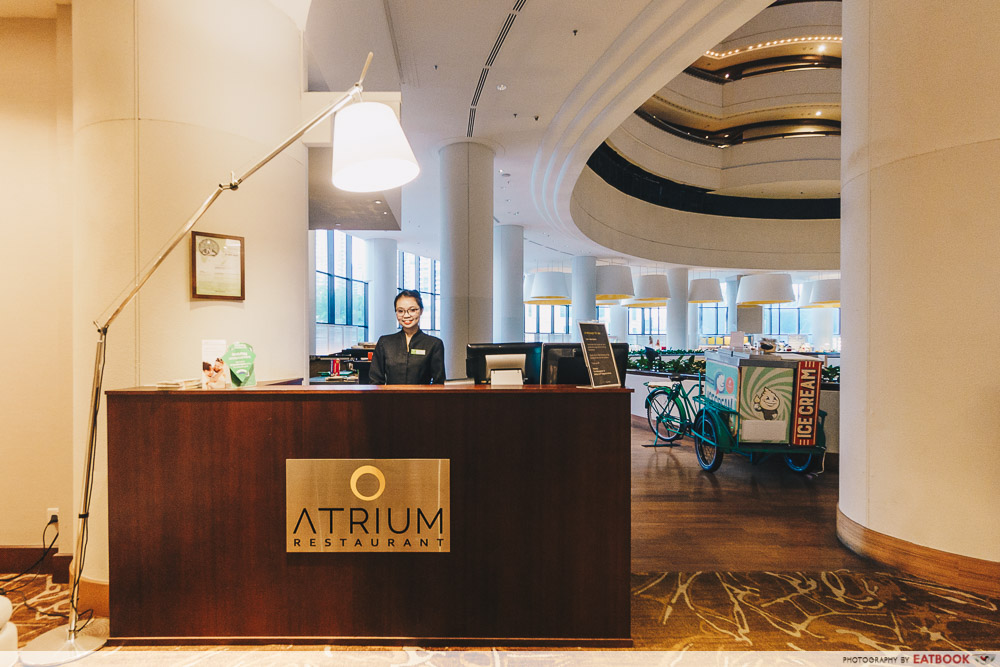 Visiting this spacious and cosy restaurant during lunch from Monday to Friday will set you back $64++, while lunch sessions on Saturday and Sunday will cost $72++. For those looking to dine in the evening, their dinner prices from Sunday to Thursday are $80++, while Friday and Saturday dinners are priced at $88++.

The prices are similar to regular hotel buffets', but you can get 50% off if you're an IHG Rewards Club Member. Being a member is easy and all you need to do is sign up on the IHG Rewards Club website for free.
Food at Atrium Restaurant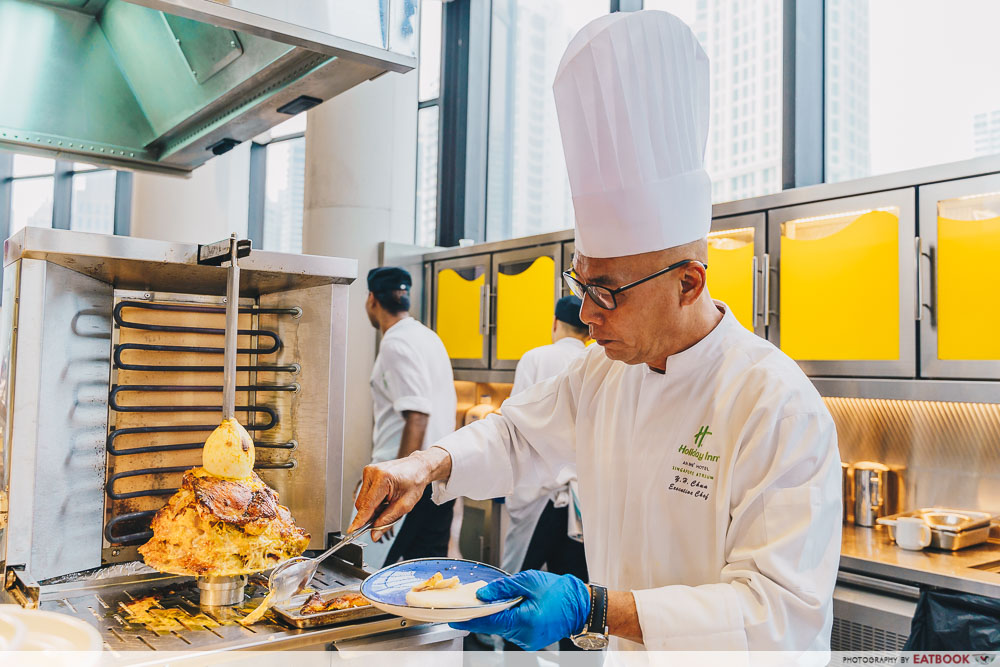 There are plenty of live stations that operate on a rotational basis. The shawarma station features marinated pieces of thinly sliced chicken that are vertically stacked in a cone-like shape. The chicken is sliced upon order, so you can be sure of having juicy and piping hot meat at any given time.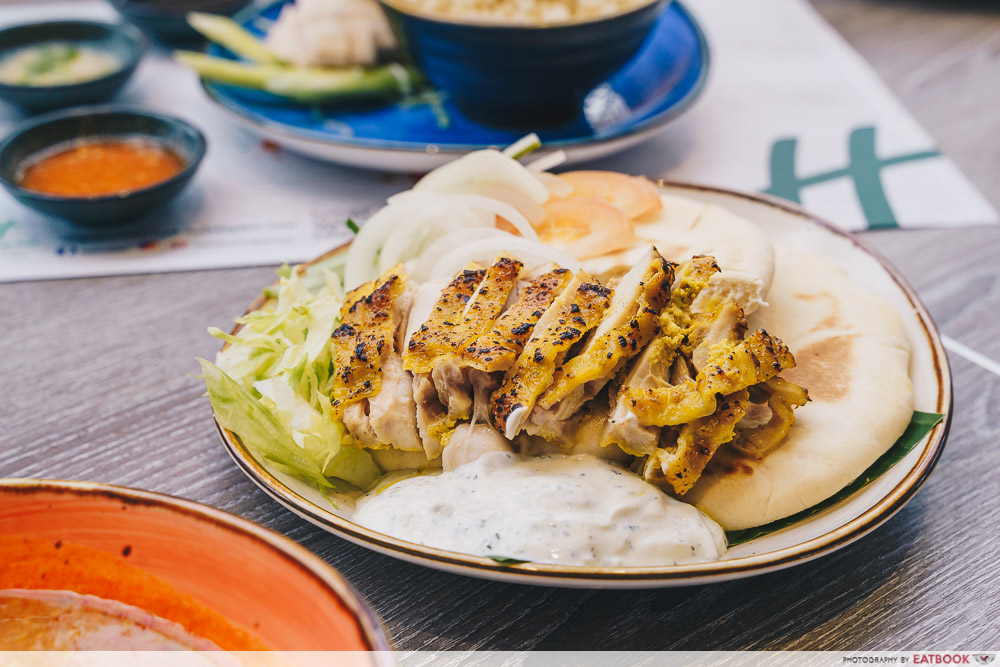 Freshly grilled pita bread is also available, along with a creamy yoghurt-based tzatziki sauce, sliced onions, and tomatoes. Combine everything to make your Middle-Eastern-inspired sandwich.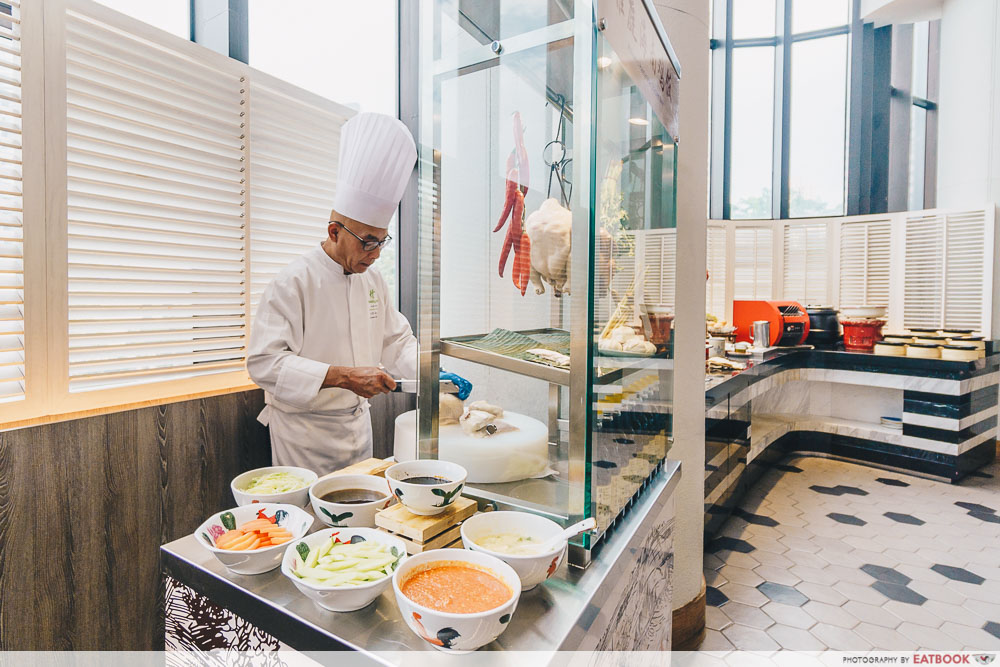 Local favourites are featured heavily at this buffet, and the chicken rice station was one that caught our eye. Besides the usual steamed chicken, the roasted variant is also available. If you prefer thigh meat over the breast, just ask the friendly chefs behind the counter and they'll be happy to oblige.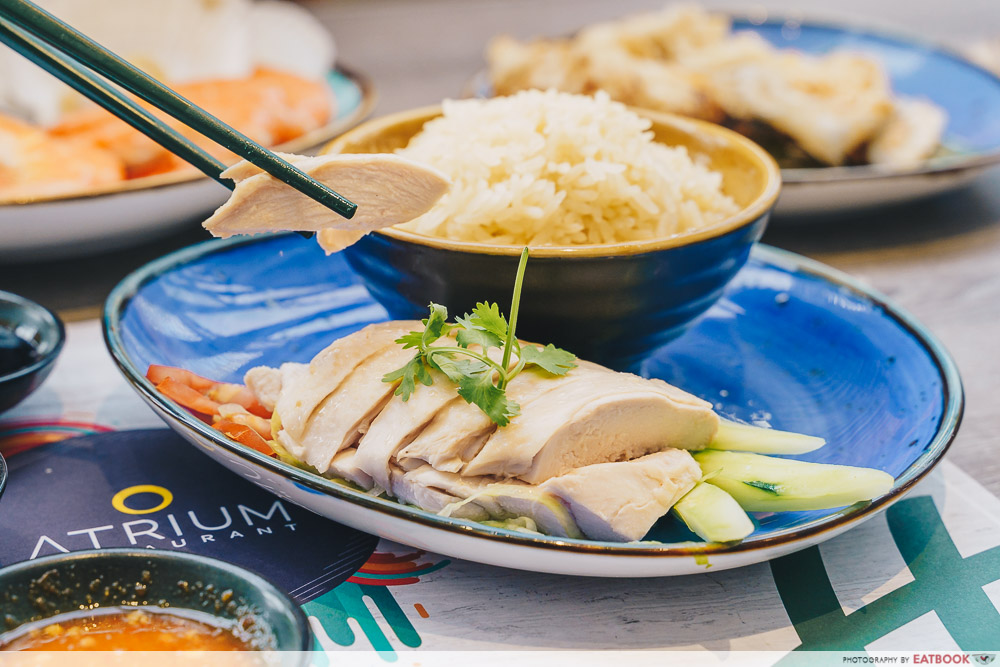 I liked how the tasty rice was light and easily separable, making it great when paired with the succulent chicken. The aromatic rice wasn't too oily, but still packed loads of flavour.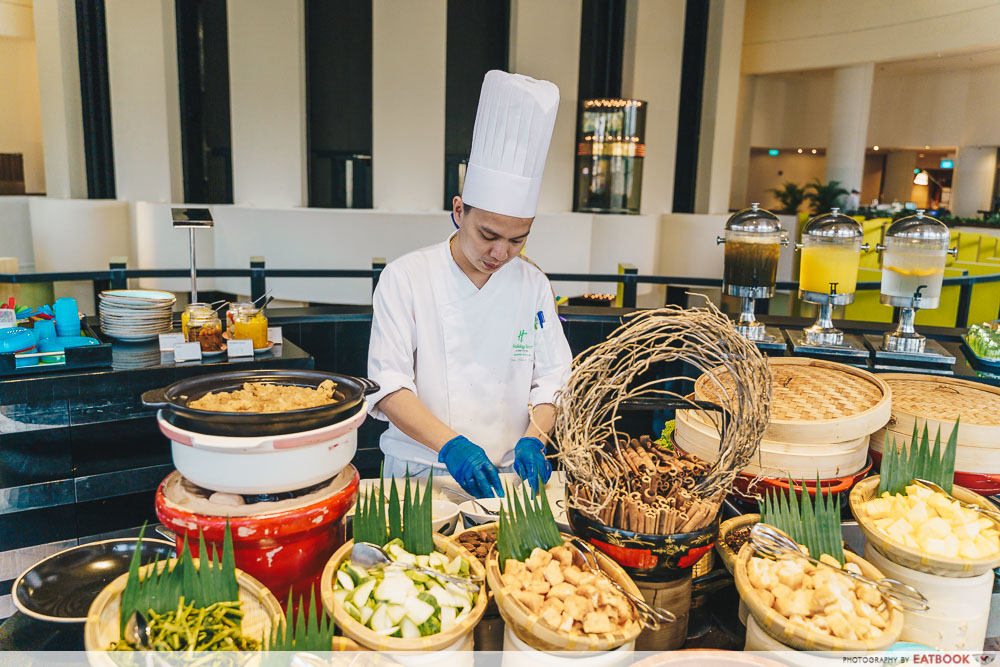 While popiah is relatively easy to find at buffet lineups, getting yours expertly wrapped is slightly harder. All you'll have to do is to specify the ingredients you want inside your roll. This comes as good news for me as I don't have the steadiest of hands and find myself struggling to wrap everything up nicely.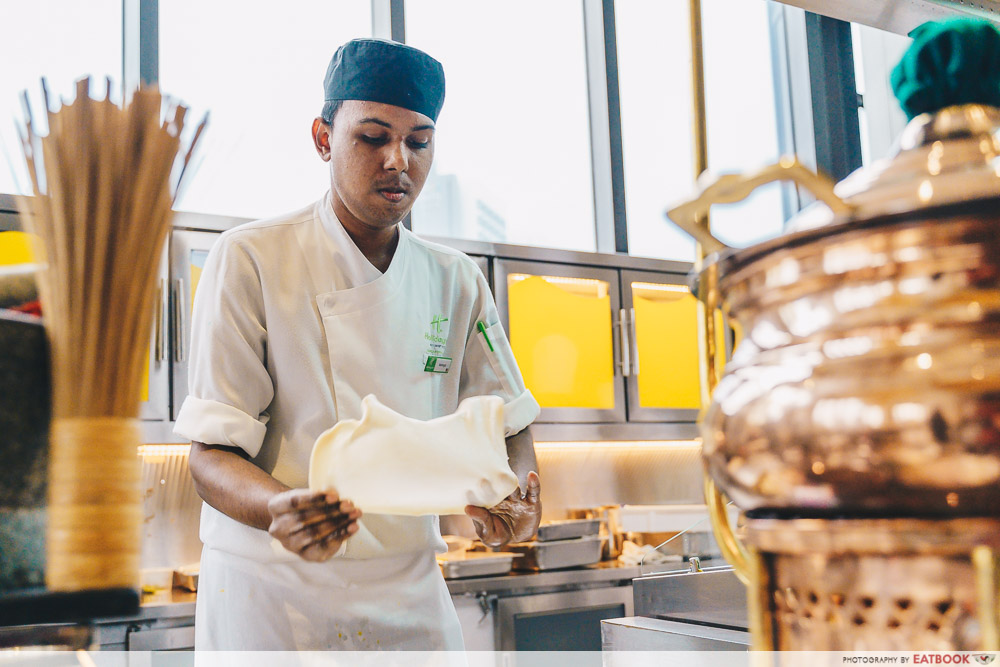 Roti prata can also be found and you can watch each piece get carefully kneaded right in front of your eyes. Prata is best enjoyed when it's still hot and fluffy, so it's a good idea to tuck into them as soon as possible.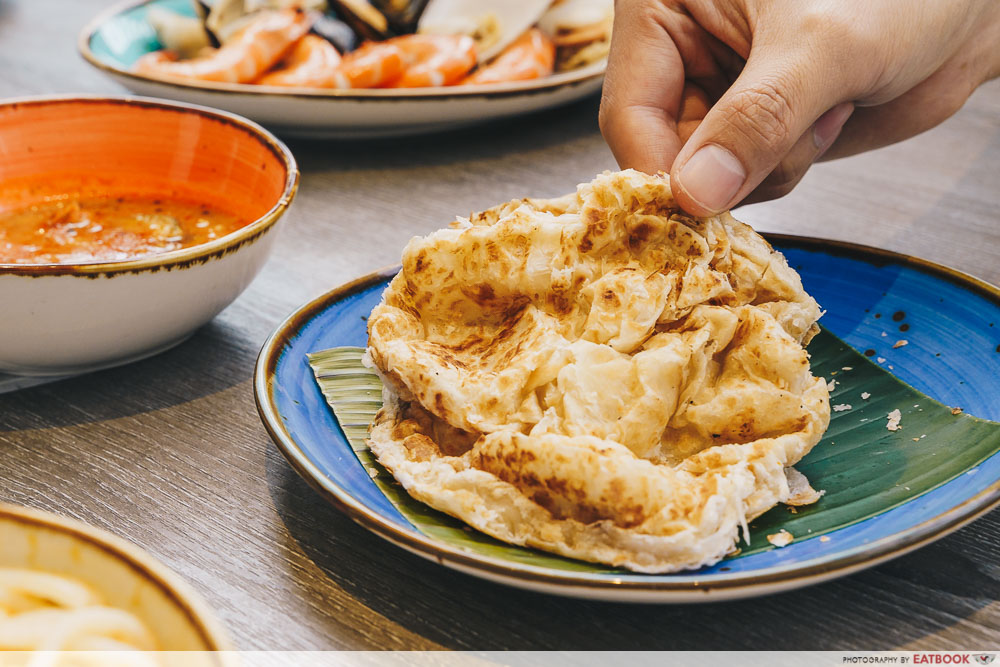 The prata is lightly squashed just before serving, which helps to separate its layers and give an extra bit of texture. They're great on their own, but you can always choose to dip them into the accompanying lentil curry for an added boost in flavour.


Make sure to keep an eye out for the chilli crab that's drenched in a flavourful sweet and spicy sauce. The crab meat is moist and tender, and pairs beautifully with its creamy sauce.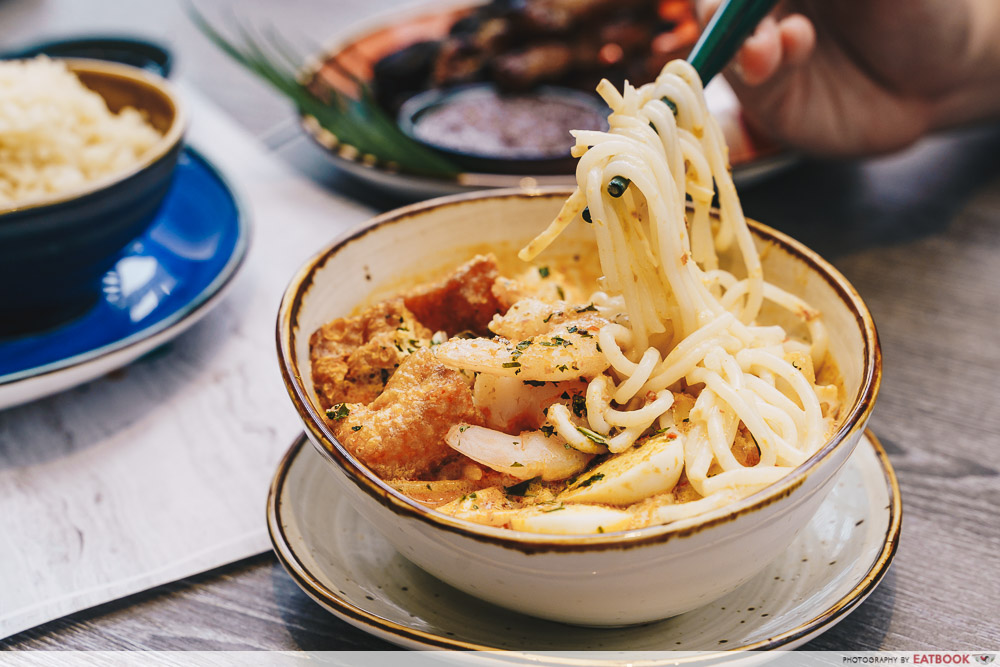 The laksa was our favourite dish and it's no surprise that it has been one of Atrium Restaurant's most popular items over the years. This laksa might look normal to the eye, but it wowed us with its well-balanced blend of creamy and spicy flavours.

I reckon that this bowl of laksa would give 328 Katong Laksa a real run for its money.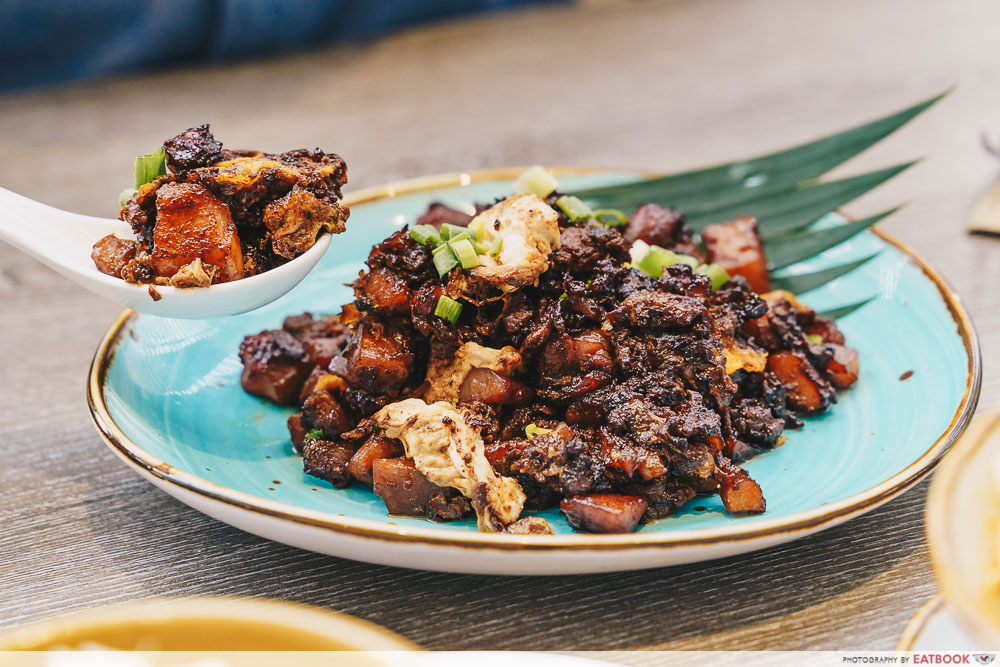 Local-style black carrot cake can also be found on certain days. They're fried with a generous serving of egg that goes nicely with the soft and pillowy radish cubes.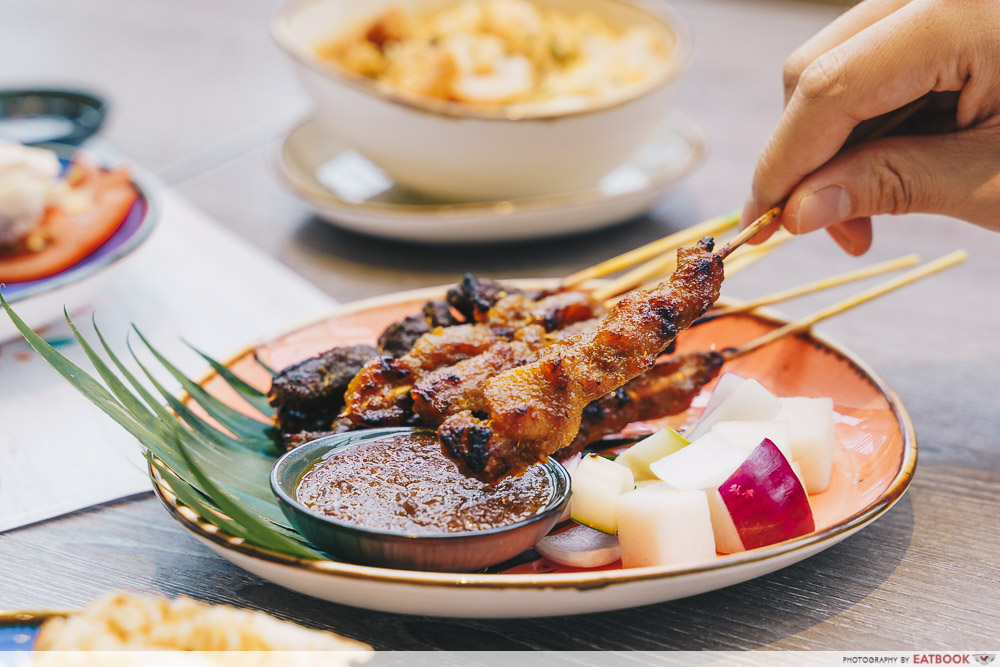 Look out for the lamb and chicken satay that are accompanied by a side of piquant peanut sauce. Both types of satay were nicely charred on the outside and well marinated with loads of flavourful spices. It's easy to lose count on the number of sticks we had.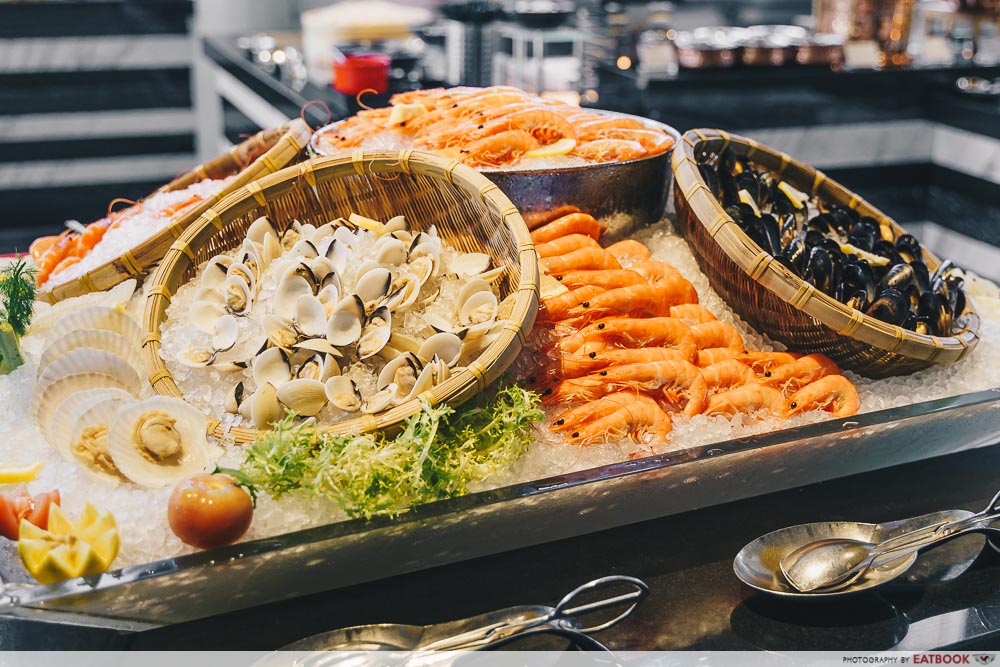 No buffet would be complete without a medley of goodies from the sea. You'll find scallops, mussels, prawns, and clams that are all resting nicely on a bed of ice. The plump and juicy prawns were my favourite, and I enjoyed sucking out the umami-rich juices from their heads.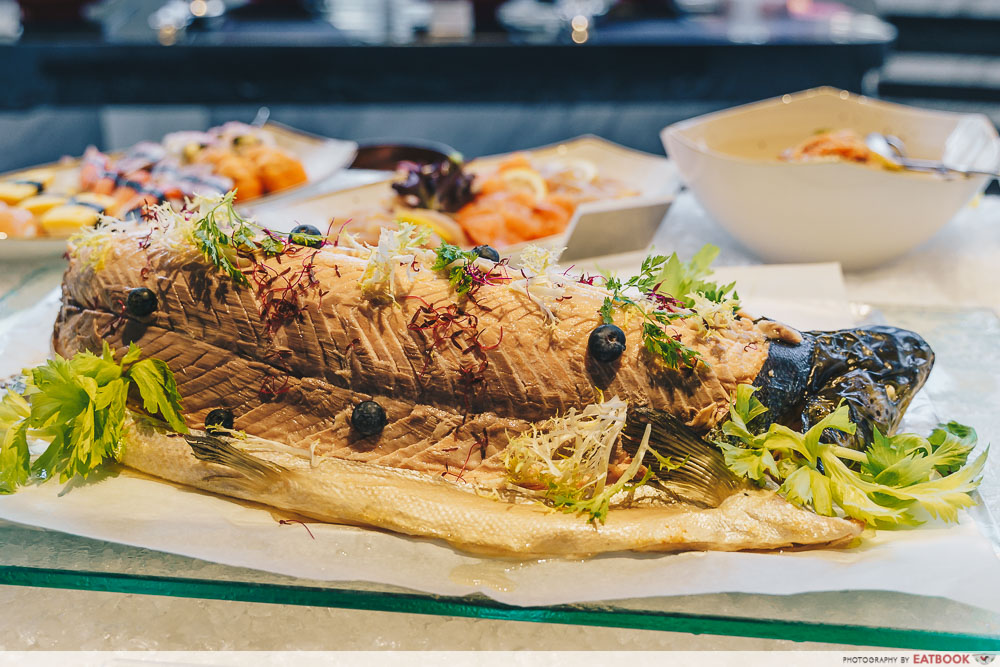 An entire piece of slow-cooked salmon also sits by the seafood section. The beauty of having a whole piece of salmon means you can choose your favourite parts. I prefer the fattier cut of the fish and dived straight for its belly. The fish was flaky and moist, but misses out on flavour.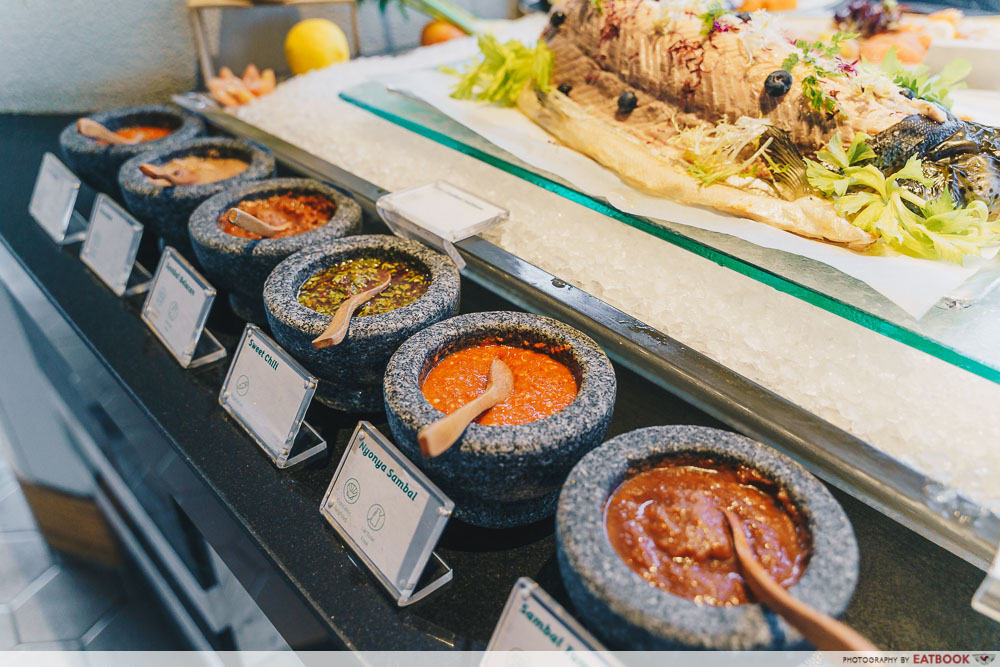 Six different sambal chillies are placed next to the salmon to help give an extra oomph in flavour. This includes Nyonya sambal and sambal belachan.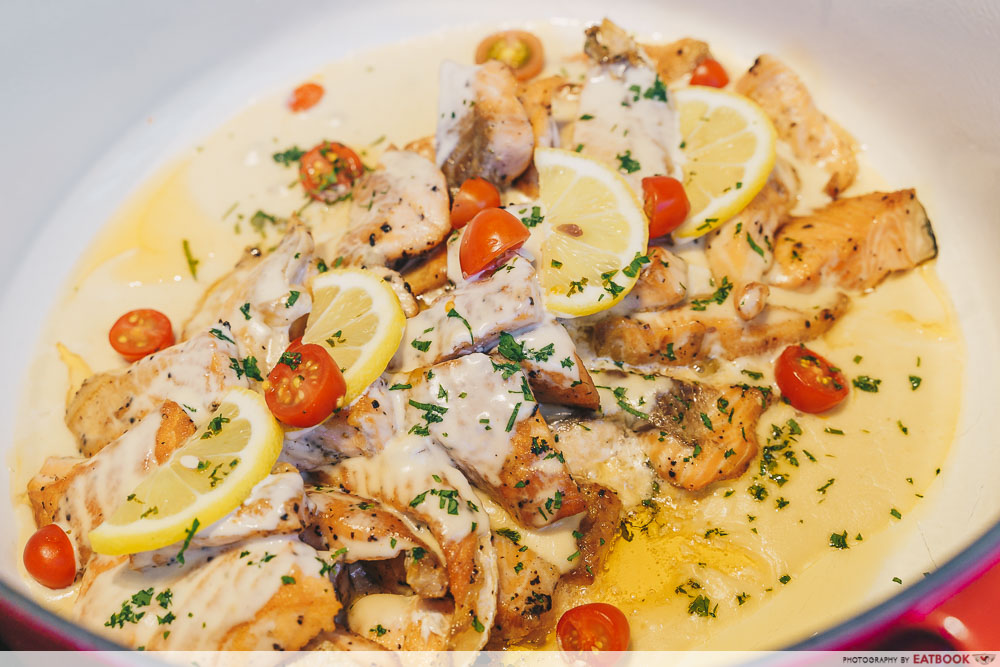 It's not all about local grub here; Western fare is also available. Baked Fish With Tahini Sauce features fleshy cubes of salmon that are drizzled with a creamy tahini sauce. The tahini's earthy and nutty flavour gave a refreshing dimension to the fish, making it quite an addictive treat.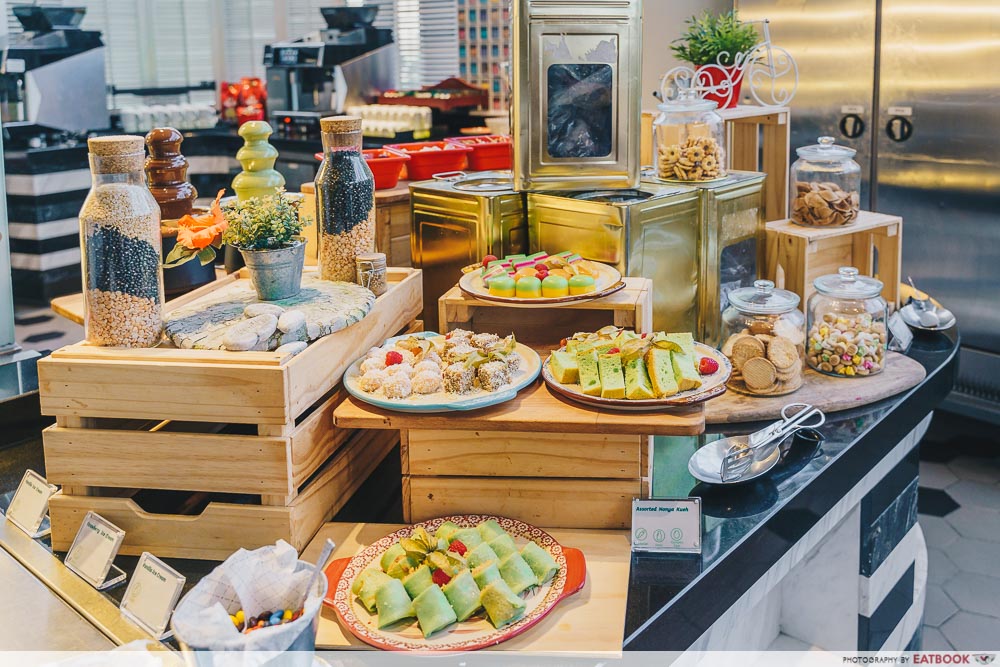 A variety of local sweets can also be found in the dessert section. It includes durian pengat, mini cakes, chocolate fondue, and a plentiful selection of cut fruits.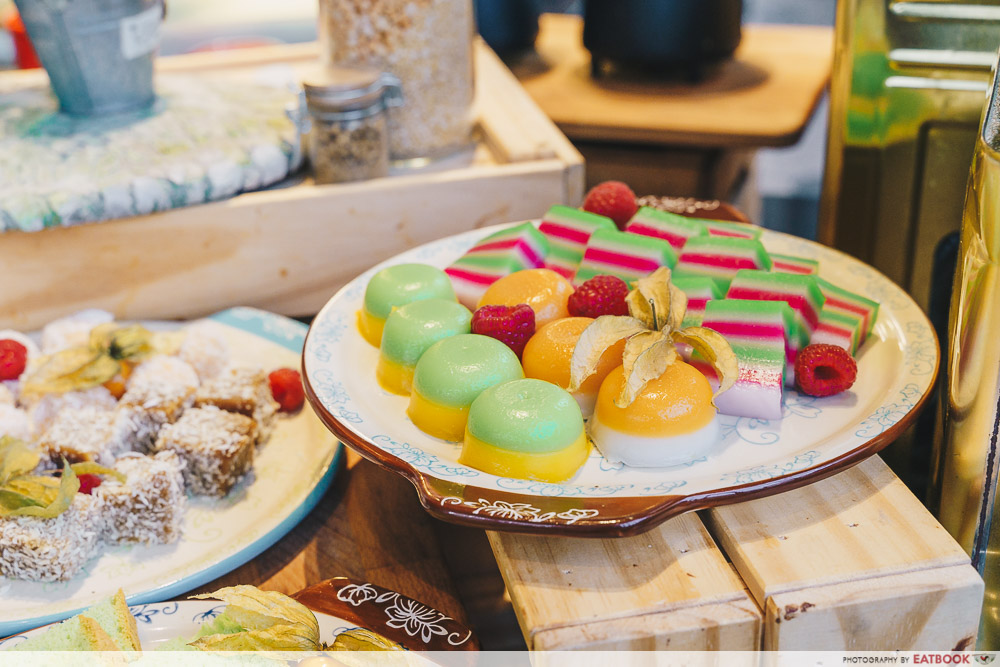 Fans of Nyonya kueh ought to get excited by the sweet treats here. There are quite a few kueh to choose from and we had fun in sampling all of them. The kueh ko swee was my personal favourite, and I particularly enjoyed biting into it and slurping up all of its sweet gula melaka goodness.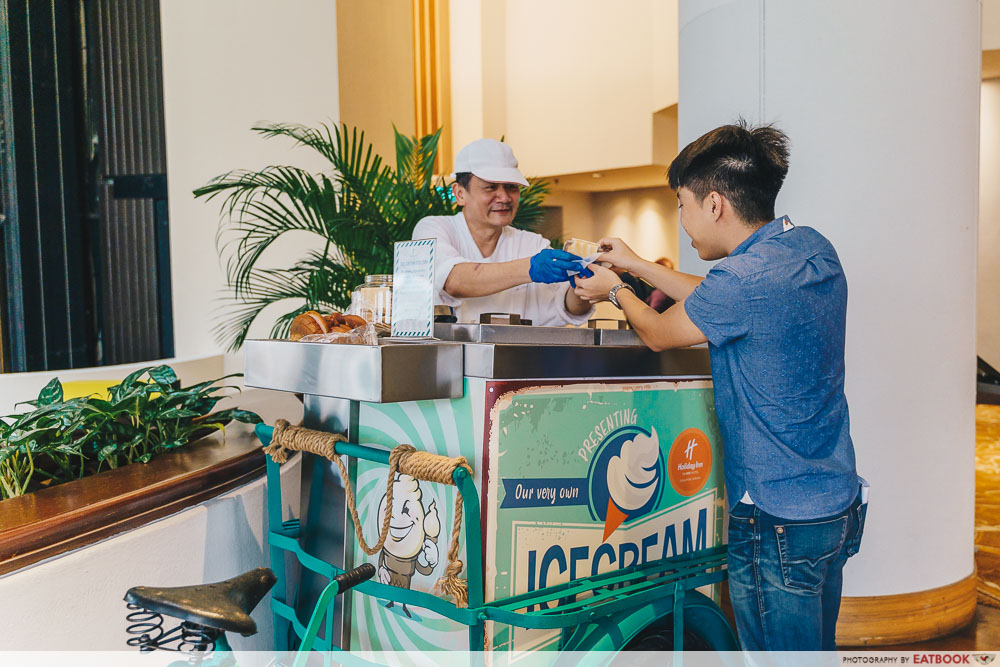 For a real taste of nostalgia, check out the ice-cream bicycle that dishes out blocks of ice-cream similar to the ones you can find at Orchard Road. There are a few classic flavours such as chocolate and vanilla to choose from and each serving is only cut upon order. 
Ambience at Atrium Restaurant


Located on the fourth floor, this warm and inviting restaurant receives loads of natural light that make it a nice place to relax and chill out. It's also blessed with an extremely high ceiling, giving a spacious feel to the restaurant.
It's worth noting that there aren't any MRT Stations close by, so getting to this hotel might be a bit of a hassle. 
The verdict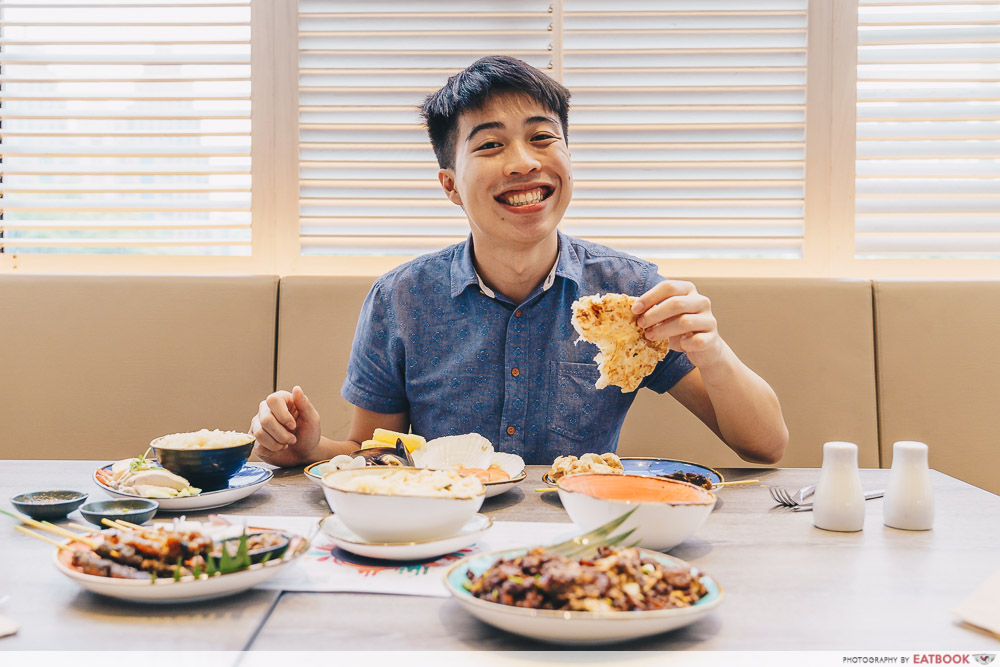 With so many buffets to choose from, selecting the right one can be quite a tedious task. With its recent halal certification, plenty of action stations, and tasty local fare, Atrium Restaurant looks set to be a popular haunt for buffet lovers. Be sure to sign up for an IHG Rewards Club membership before your visit to get 50% off!

If you're still in the mood for more buffets, be sure to check out the best buffets that opened in 2018 and these Japanese buffets! 
Address: 317 Outram Road, Level 4, Holiday Inn Singapore Atrium, Singapore 169075
Opening hours: Mon-Fri 12pm to 2:30pm, 6:30pm to 10:30pm, Sat-Sun 12pm to 3:30pm, 6:30pm to 10:30pm
Tel: 6731 7172
Website
Atrium Restaurant is a halal-certified restaurant.

Photos taken by Pichan Cruz.
This post is brought to you by Holiday Inn Singapore Atrium.
Summary
Pros
– Great variety of local food
– Laksa was delicious
– Plenty of live stations
Cons
– Getting to the restaurant can be inconvenient
– Need to sign up for loyalty programme to enjoy 50% discount
Recommended dishes: Laksa, Chilli Crab, Chicken Rice
Opening hours: Mon-Fri 12pm to 2:30pm, 6:30pm to 10:30pm, Sat-Sun 12pm to 3:30pm, 6:30pm to 10:30pm
Address: 317 Outram Road, Level 4, Holiday Inn Singapore Atrium, Singapore 169075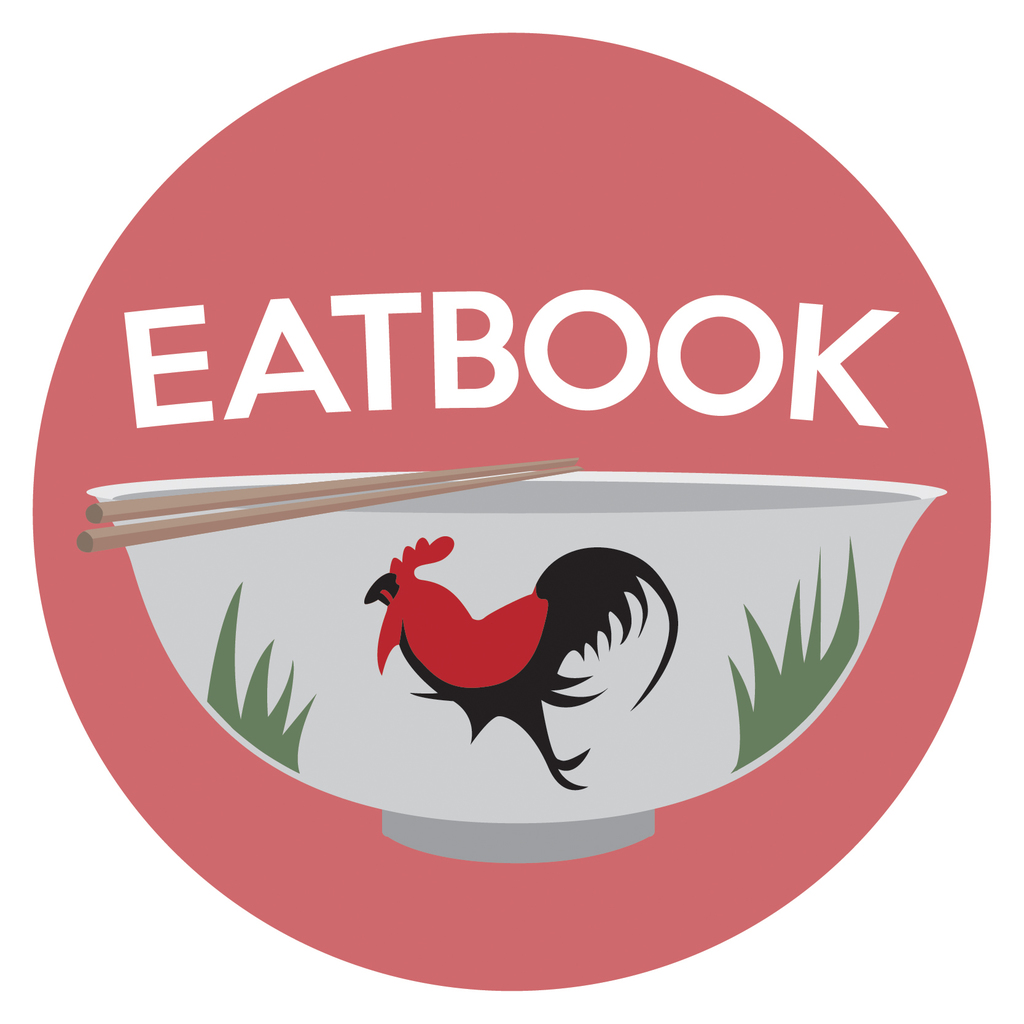 Drop us your email so you won't miss the latest news.