Baker X at Orchard Central
We're blessed with a multitude of home-based bakers in Singapore selling unique and affordable goodies. While there are a handful of success stories where home bakers have progressed to open brick-and-mortar stores, including Taiwan-inspired Jo-Yi Bakery at Hillview, not everyone has the means to do so—that is, until Baker X came to the picture.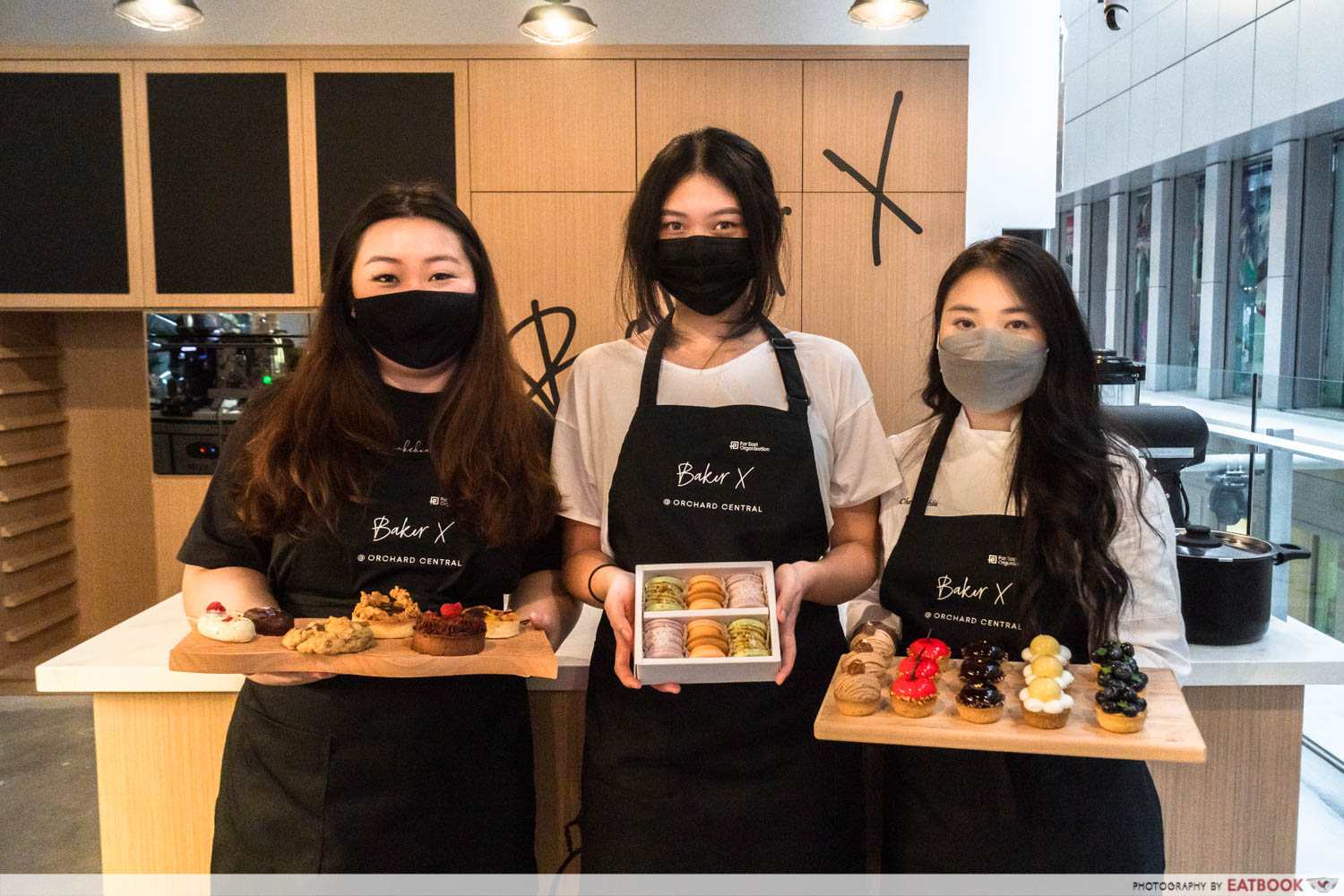 Baker X is a baking studio and a cafe located at Orchard Central. It is an initiative run by Far East Organization to give home-based bakers an opportunity to operate a cafe and expand their following by showcasing their baked goods to the public. 
The baking studio is fully equipped with kitchen appliances so bakers can comfortably utilise the space. To add to that, they're allowed to use the studio with no extra charges, and full profits earned from the sale of the goodies will go to the bakers—all the more reason for us to support them!
Jincha Review: New Stall Has Korean Soju Bubble Tea And Macchiato Milk Teas Near Somerset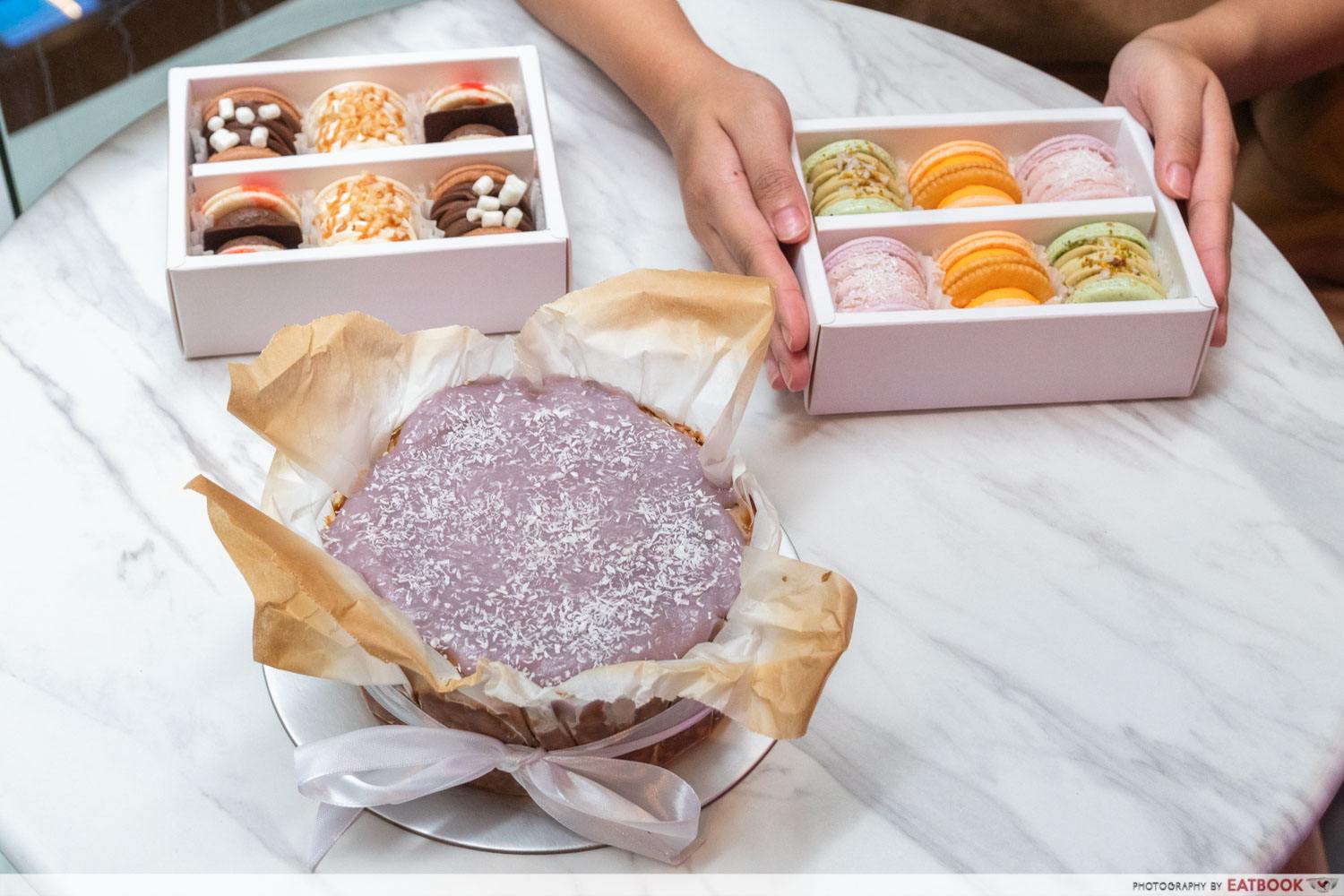 To kickstart this project, there are three bakers lined up: White's Bakery, Browned Butter Bakehouse, and Mon Cerise Patisserie. Over the course of two to six weeks, each baker is given the chance to run the space by themselves, with White's Bakery being the first on the list.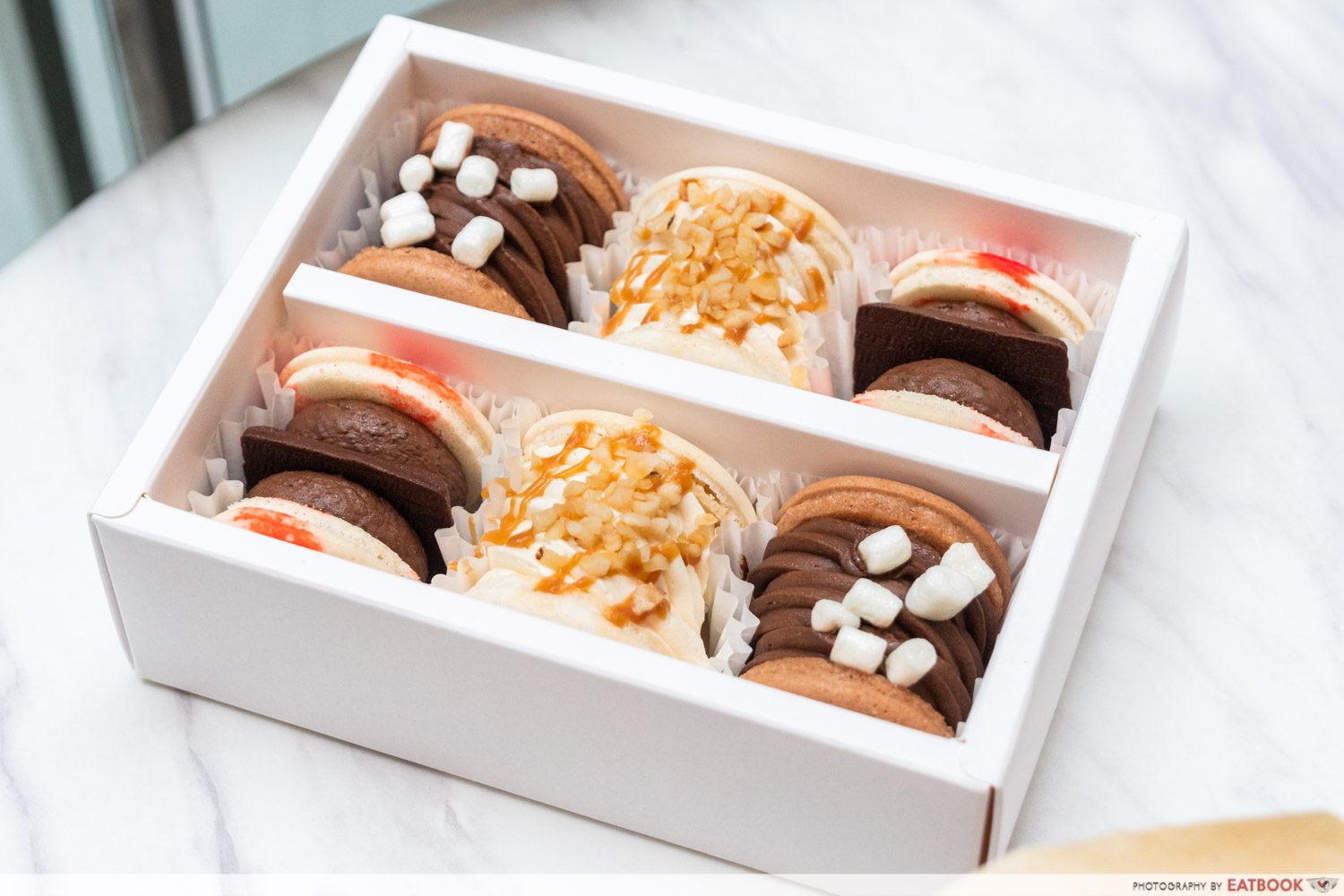 Available from 20 December 2021 to 9 January 2022 is a spread of White Bakery's signatures, including the popular Korean Fat Macarons (6 for $30) and her famous Basque Cheesecake, available in slices (from $10), or a whole cake (from $38, 1 kg).
The Korean Fat Macarons, which come in limited-edition flavours, are also available from 20 December to 25 December 2021. The festive flavours include Peppermint Mocha, Toffee Nut, and Hot Chocolate. Alternatively, you can also opt for the best-selling flavours, which include Taro, Ritz Cheese Cracker, and Salted Pistachio flavours.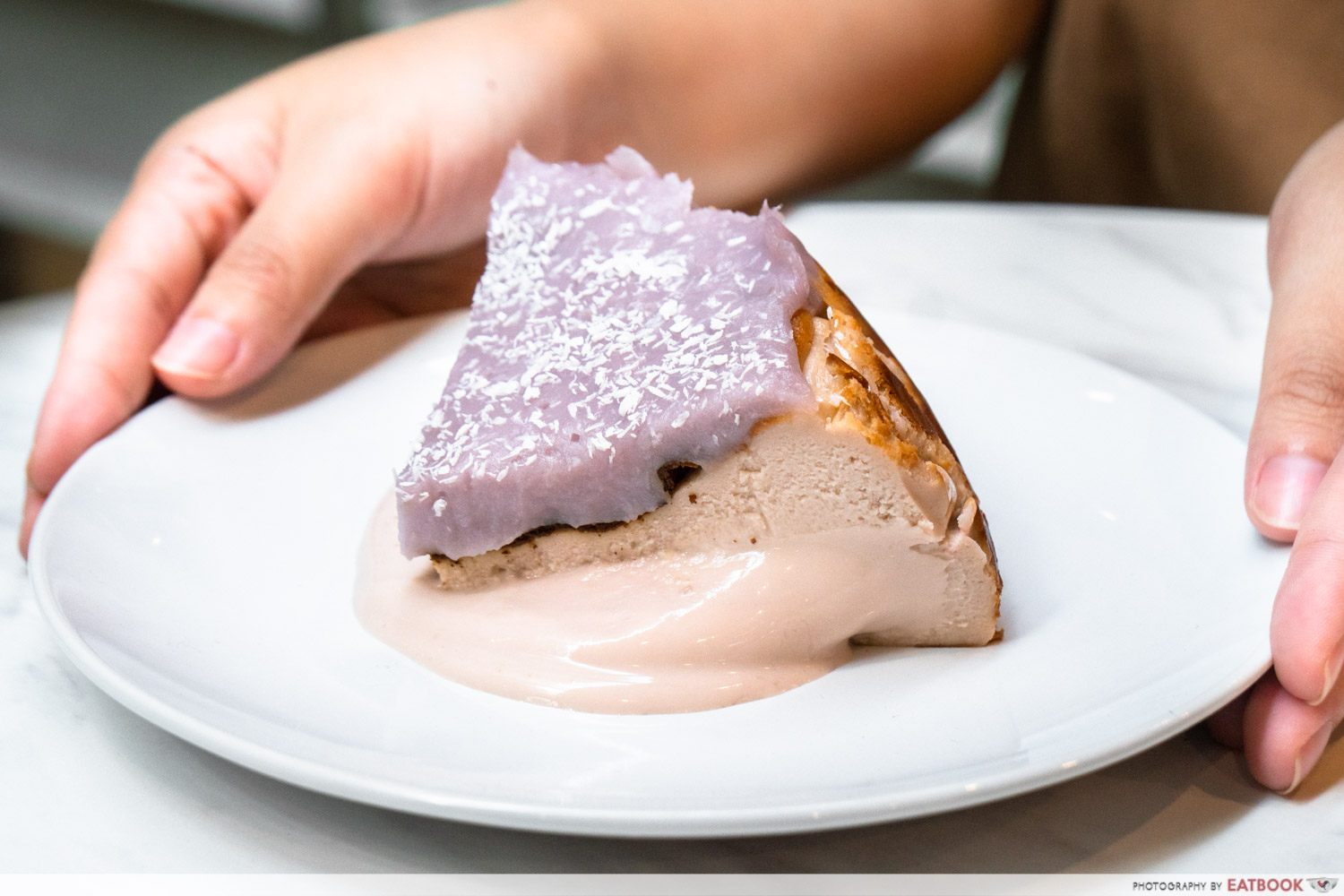 You'll also find seven different Basque Cheesecake flavours: Original, Matcha, Hojicha, Earl Grey, Taro, and Lotus Biscoff Cookie Butter. The Taro Basque Cheesecake is a noteworthy item as it features house-made taro paste on top. The ooey-gooey cheesecake reveals a smooth and creamy texture with a fragrant hint of orh nee.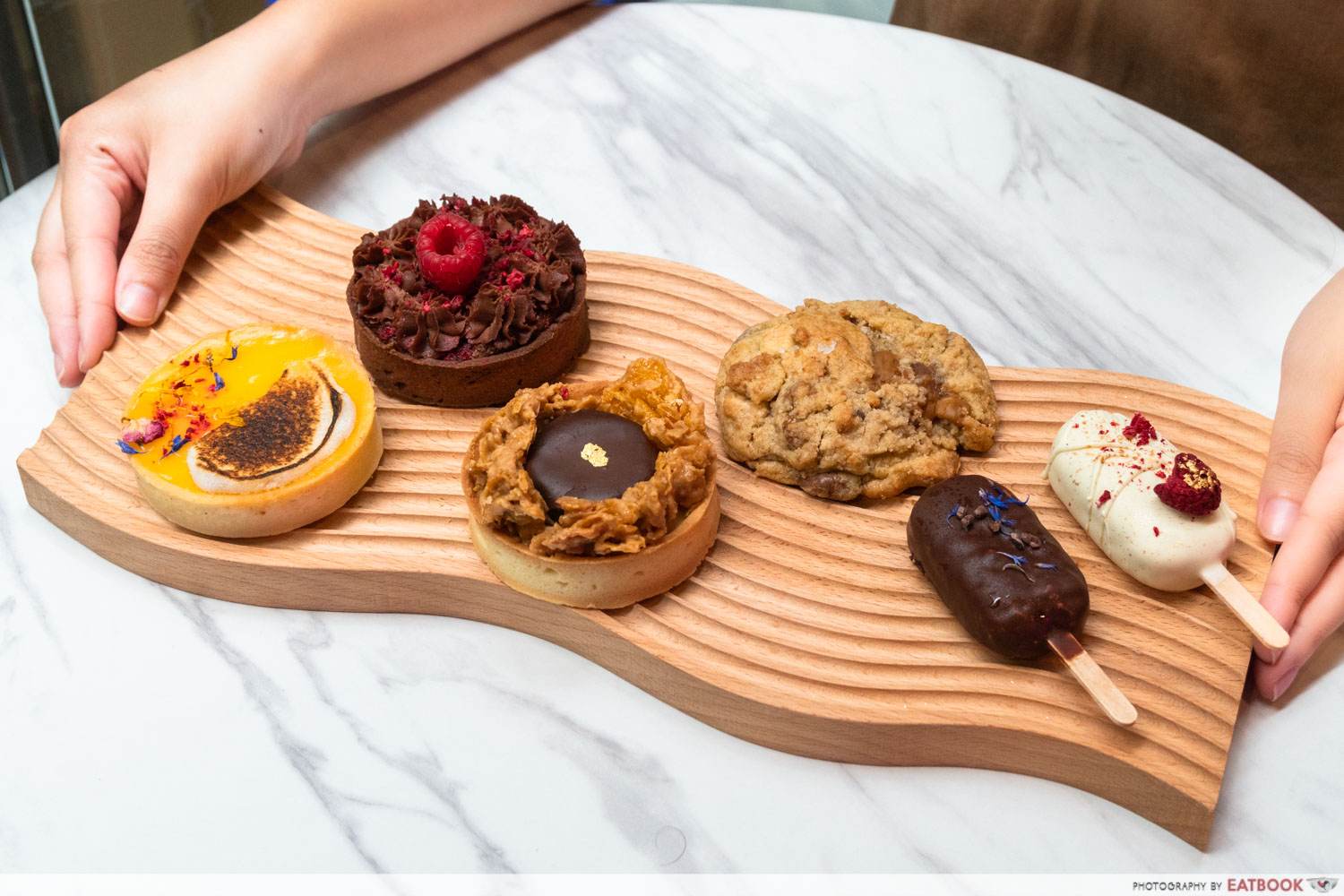 Next in line is Browned Butter Bakehouse, which will take over the space from 31 December to 30 January 2022. They will be offering a variety of baked goods, including tarts, popsicles, and cinnamon rolls.
Porcelain Cafe Review: IG-Worthy Unicorn And Galaxy Smoothie Acai Bowls In Orchard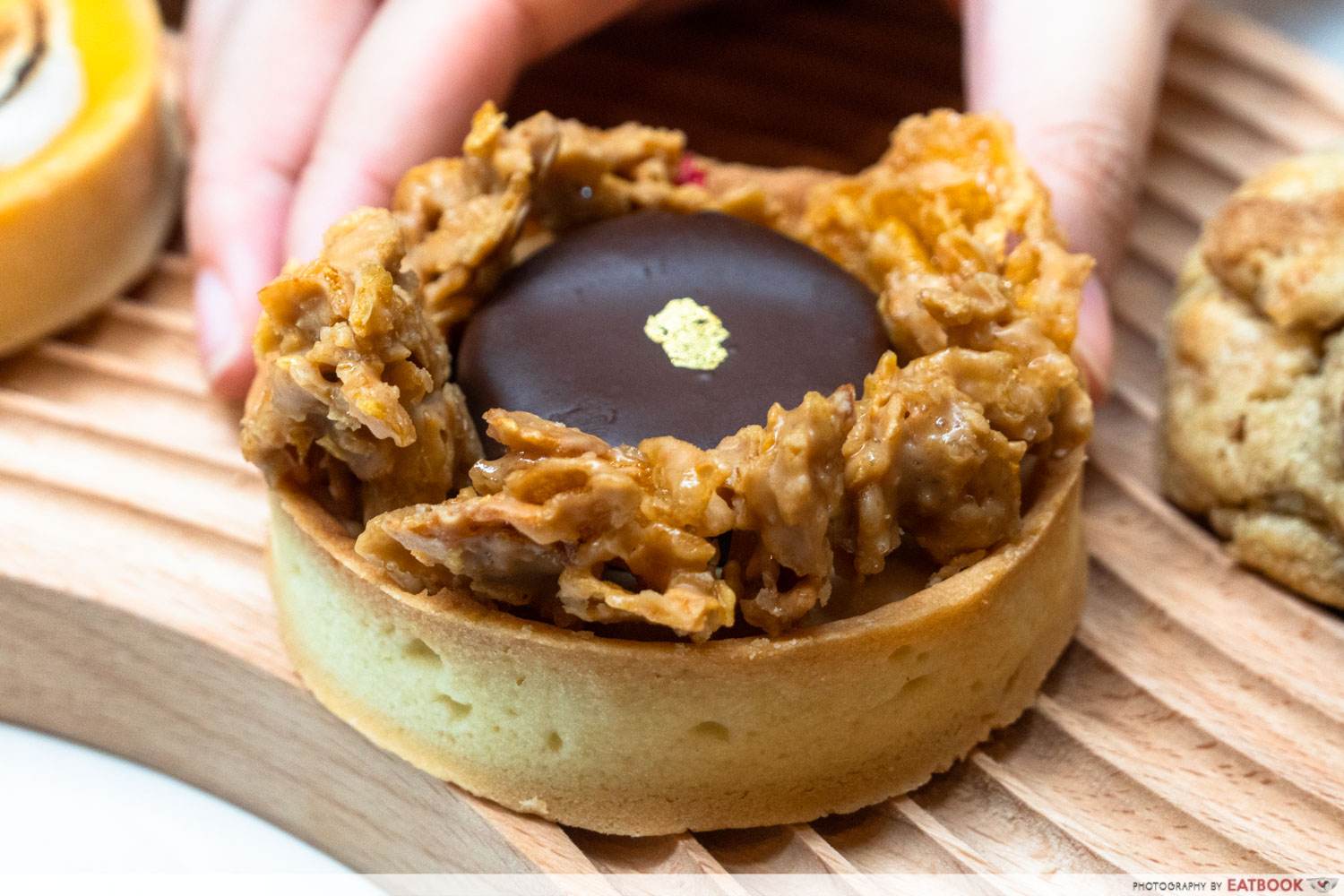 A best seller is the Browned Butter Cinnamon Rolls ($4), which come glazed with cream cheese frosting and swirled with housemade blueberry compote. Their tarts are also worth a try; the LUXE Tart ($5.80) is made with chocolate ganache-covered biscoff mousse and toasted corn flakes for an added crunchy texture. Alternatively, go for the Passionfruit Meringue Tart ($5.50) for a punch of tangy flavour. 
You can also get the White Choc & Raspberry Popsicle ($4.50), which features a whipped white chocolate and vanilla bean ganache with raspberry compote.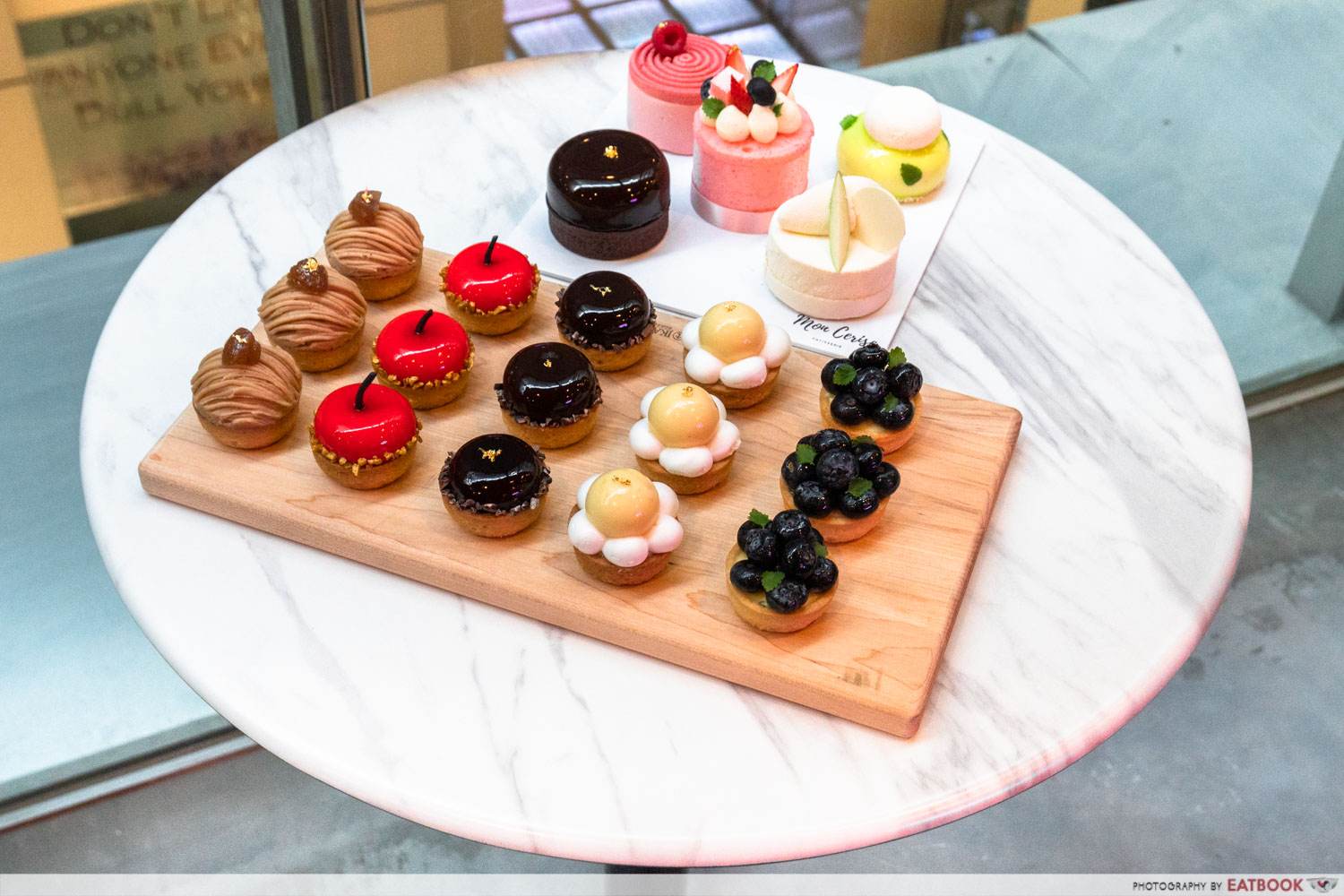 Mon Cerise Patisserie will be next in line, operating from 8 February to 20 February 2022. The Les Petites Tarts, priced at $4.50 each, include classic favourites such as Lemon & Basil, Chocolate, and Chestnut Mandarin. You can also get it in a box of five for $22.50.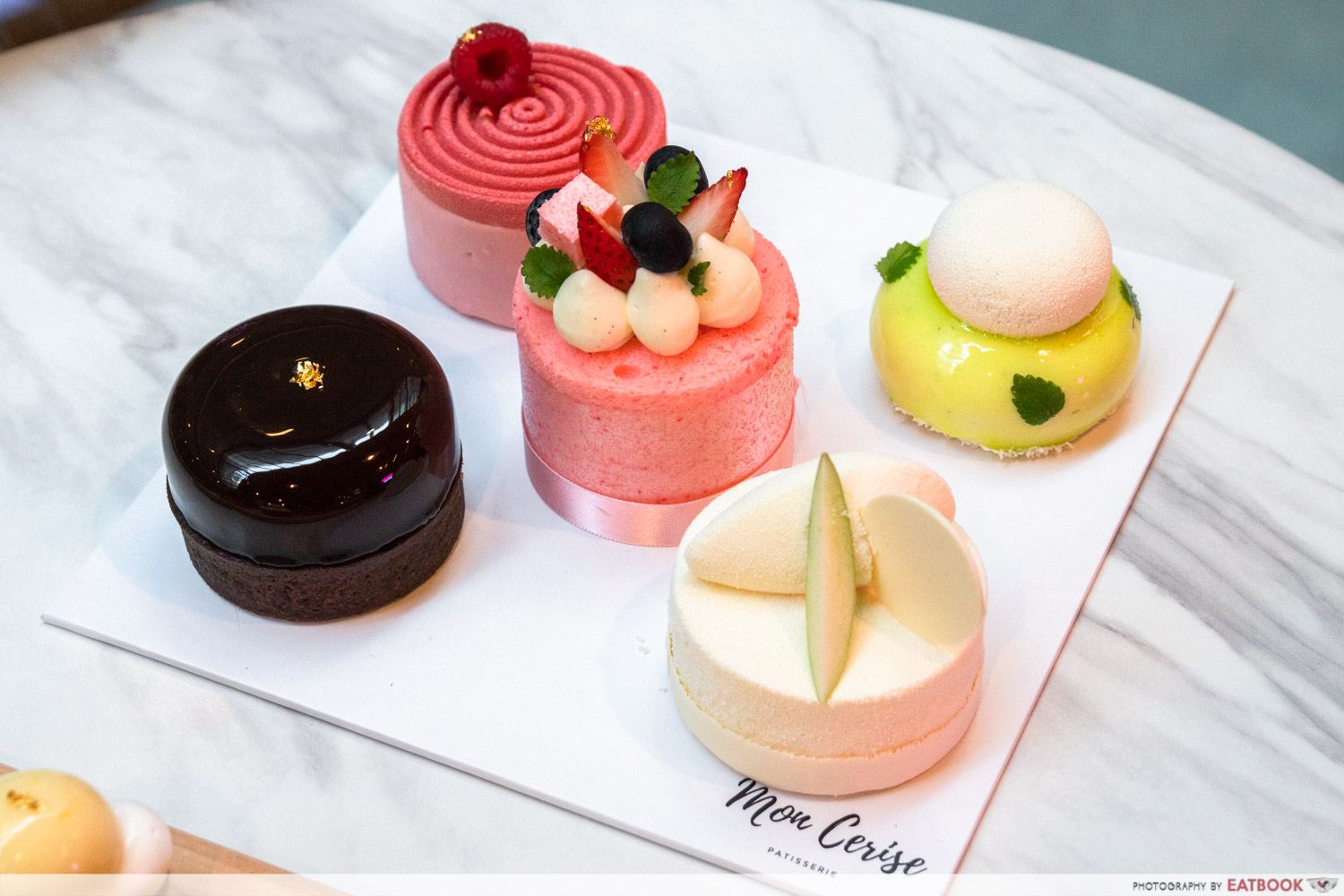 The Taste of Mon Cerise is priced at $10 each and is made available only on the weekends. The popular offerings include Strawberry Charlotte and Coco Loco, which is a combination of coconut, lemon, and mint to give you a refreshing aftertaste.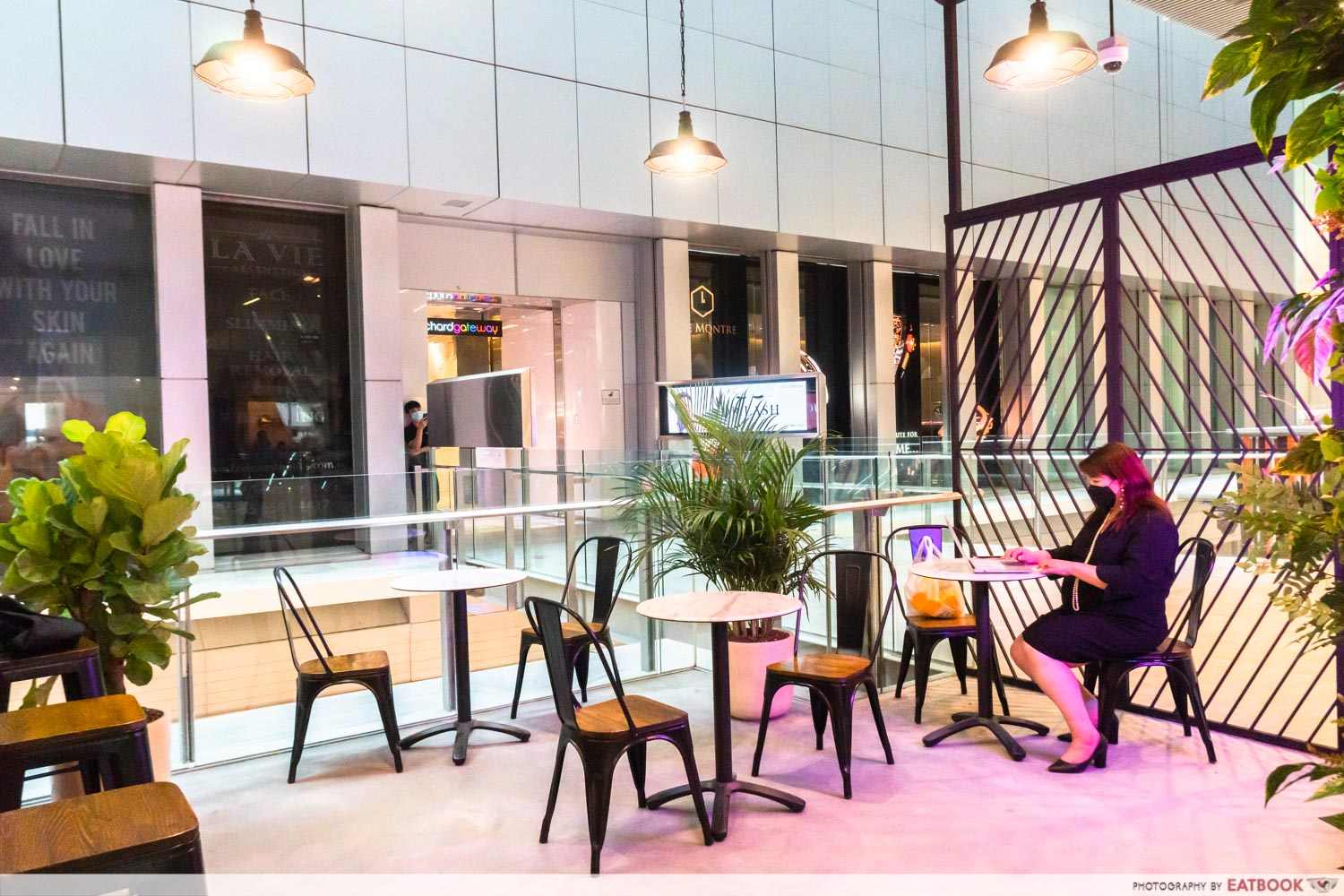 Pair your baked goods with a cup of coffee by Foreword Coffee Roaster, which will be permanently stationed at Baker X. Foreword Coffee Roasters is a social enterprise dedicated to giving back to the community; their coffee beans are sourced from Asia, and five percent of their profits will be donated to independent coffee roasters.
Currently, there are bakers that are lined up all the way till June 2022, so you can expect different goodies almost every month. Check out the shopFarEast app for more updates. Do also take note that only cashless payments are accepted here.
For cafes around Somerset, you can read our Rabbit & Fox review with all-day brunch and bubble tea. You can also check out our Porcelain Cafe review for IG-worthy acai bowls!
Address: 181 Orchard Road, Orchard Central, #04-29, Singapore 238896
Opening hours: Daily 11am to 10pm
Tel: 6238 1051
Website
Rabbit & Fox Review: New Cafe With BBT And All-Day Brunch In Orchard
Photos taken by Emily Teu.
This was a media tasting by Baker X.