Baker's Brew CNY goodies
If you're looking for Chinese New Year snacks that will stand out from the crowd of red-topped plastic jars this year, Baker's Brew's range of unique festive goodies makes for a solid option.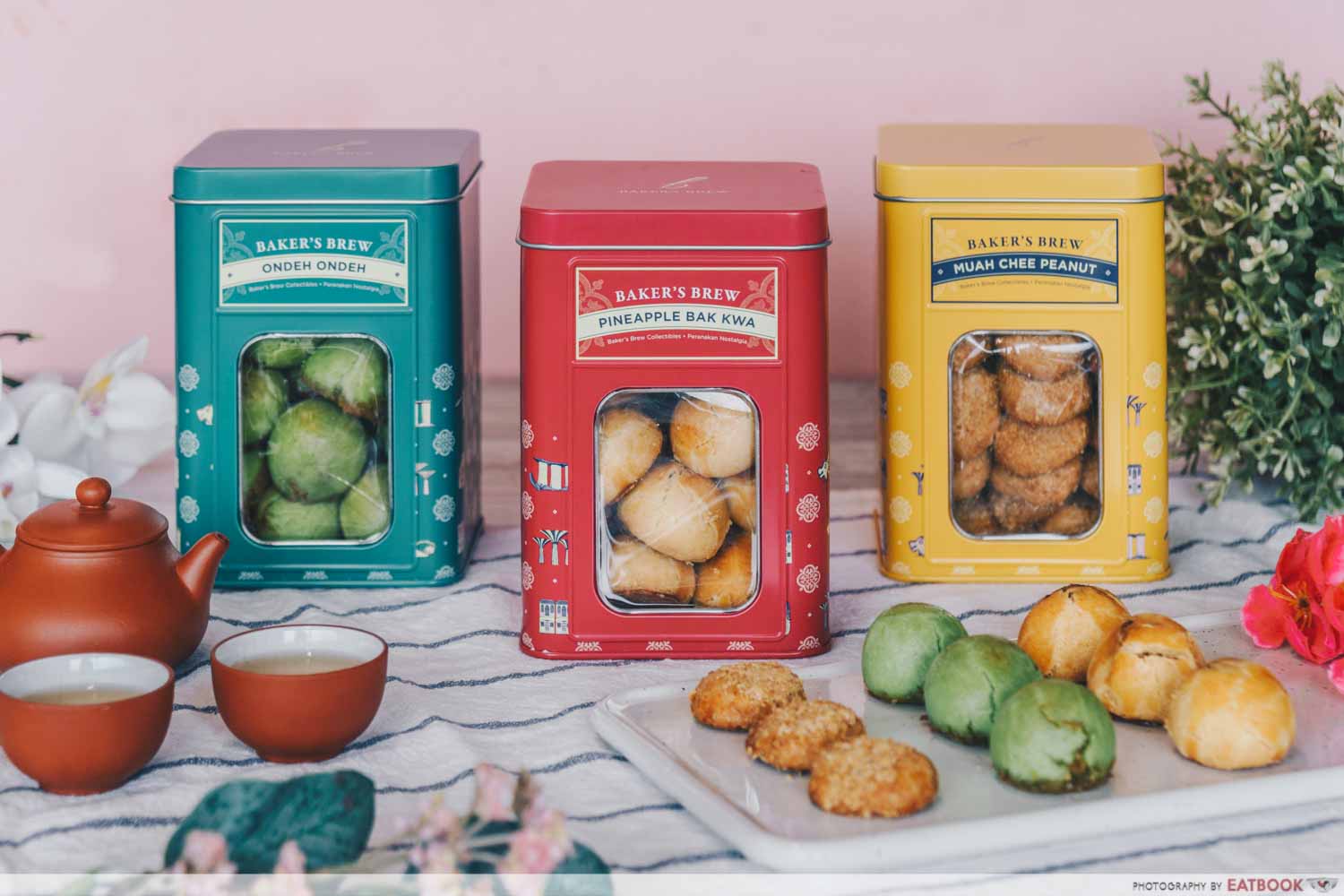 This year, the CNY goodies by Baker's Brew star three main cookies, all inspired by familiar flavours. The most popular of the lot is their signature Ondeh Ondeh Cookies ($27.80), a cross between the crowd favourite Nyonya kueh and pineapple tarts.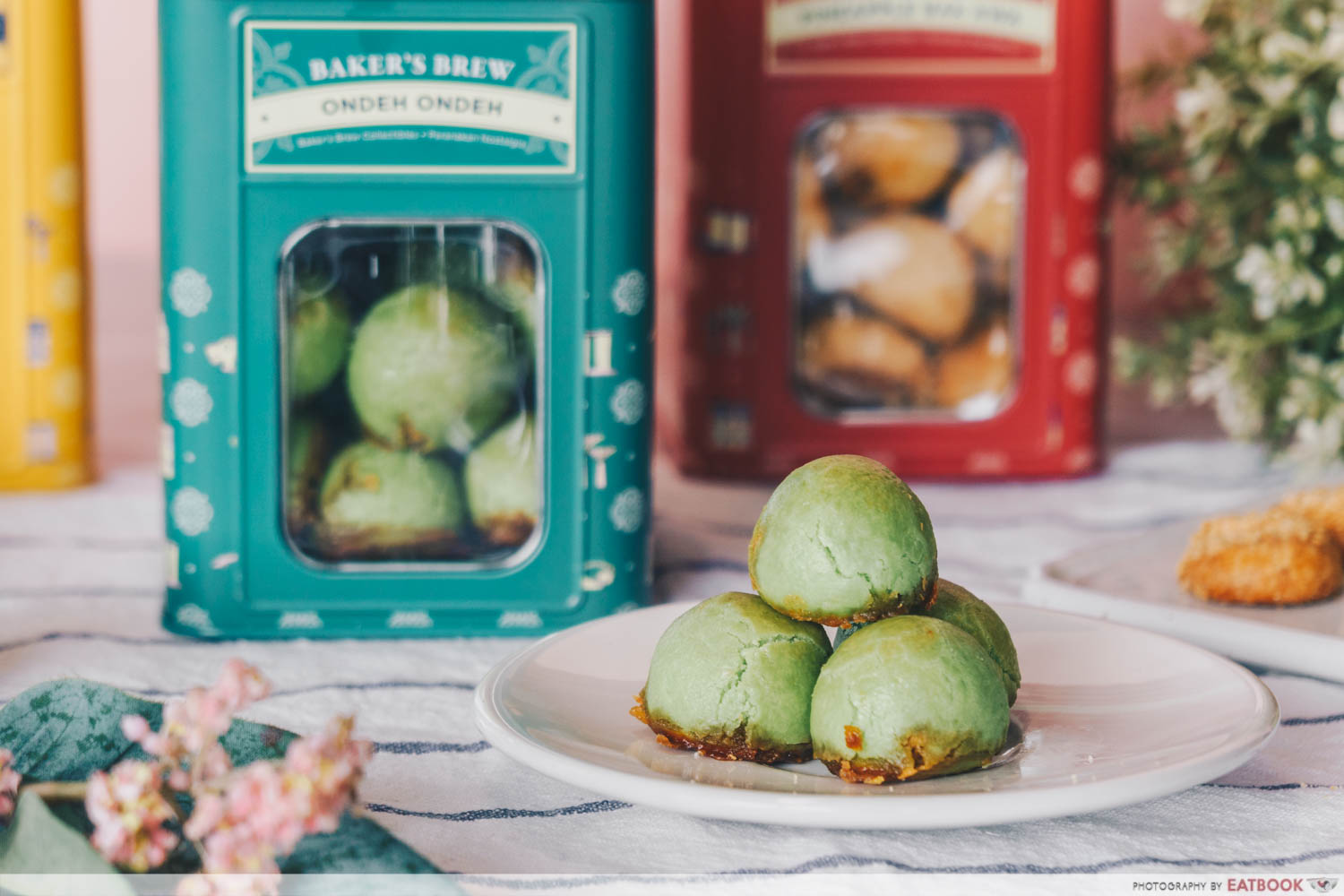 These cookies come with a fragrant pandan crust and a gula melaka coconut filling. Both smell and taste make these treats uncannily similar to ondeh ondeh, which is fantastic if you're a massive kueh lover.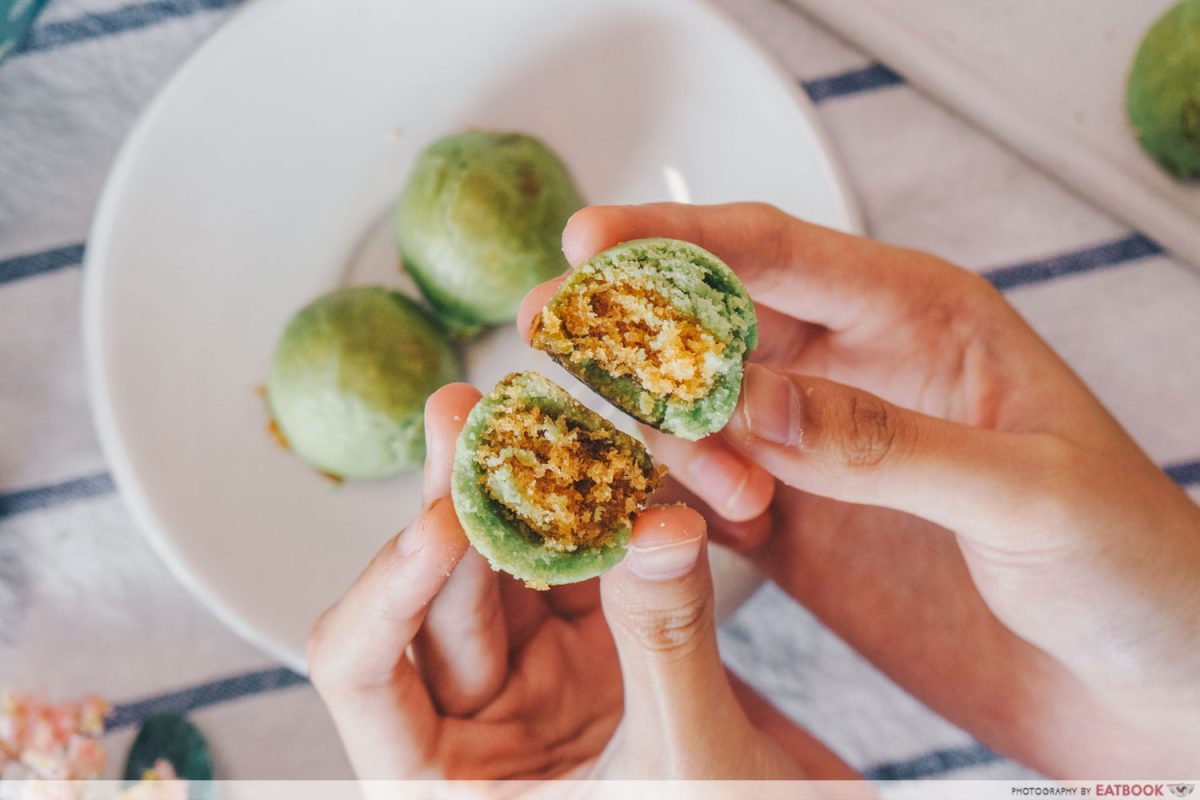 The desiccated coconut in the middle is sweetened with gula melaka, but isn't overly sugary.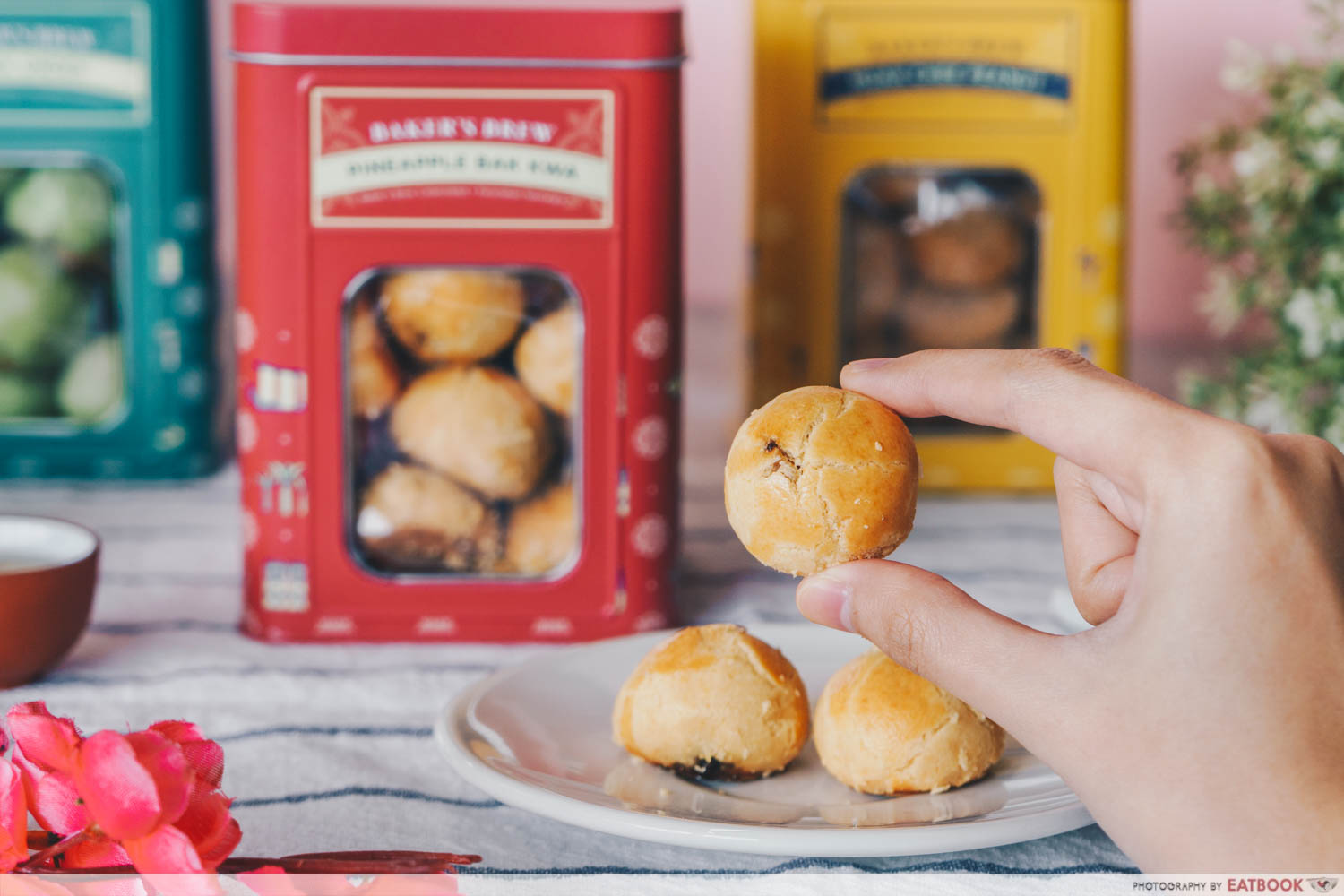 Really taking the fusion to the next level is the Baker's Brew Pineapple Bak Kwa Cookies ($26.80), which pairs pineapple with bak kwa.
Those scratching their heads wondering how this combination could possibly work need to get their hands on a tin, because these are very addictive bites.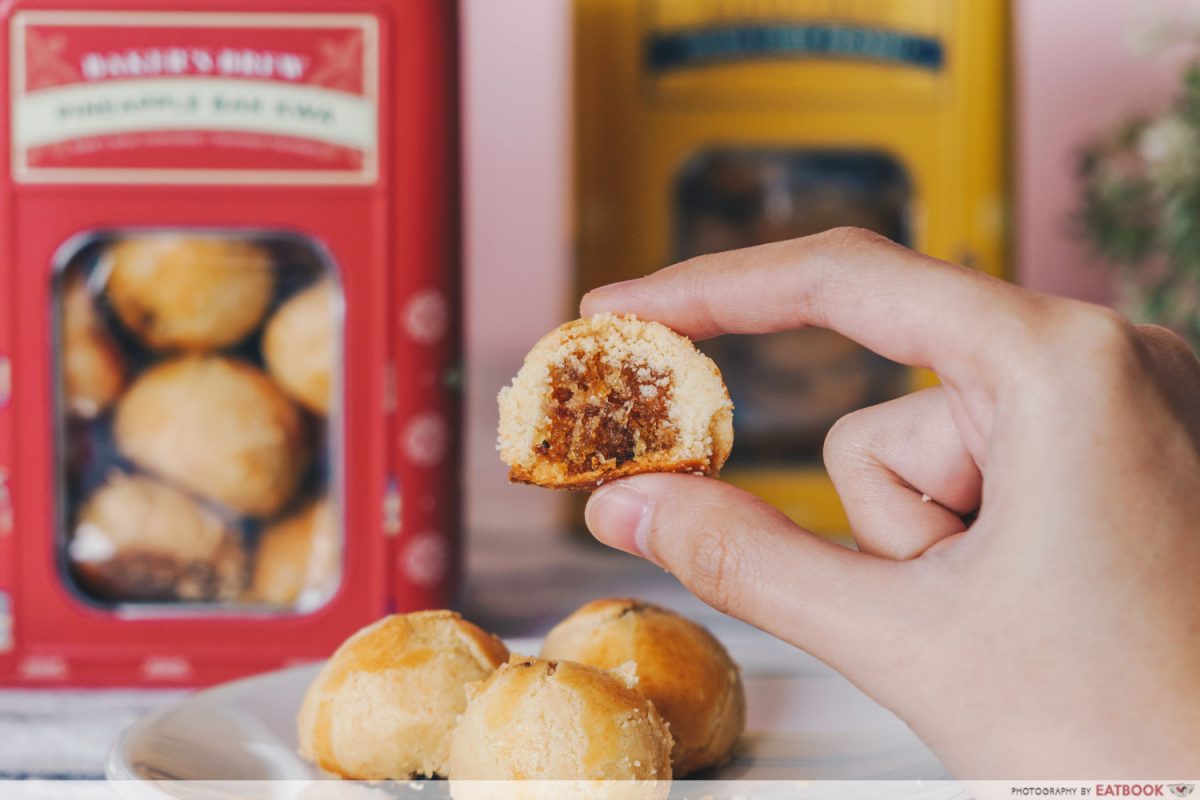 The pineapple paste in the middle is blended with bak kwa, so you get a balance between fruit and salt. The buttery cookie also becomes perfumed with some of the bak kwa's smokiness, giving it an extra dimension.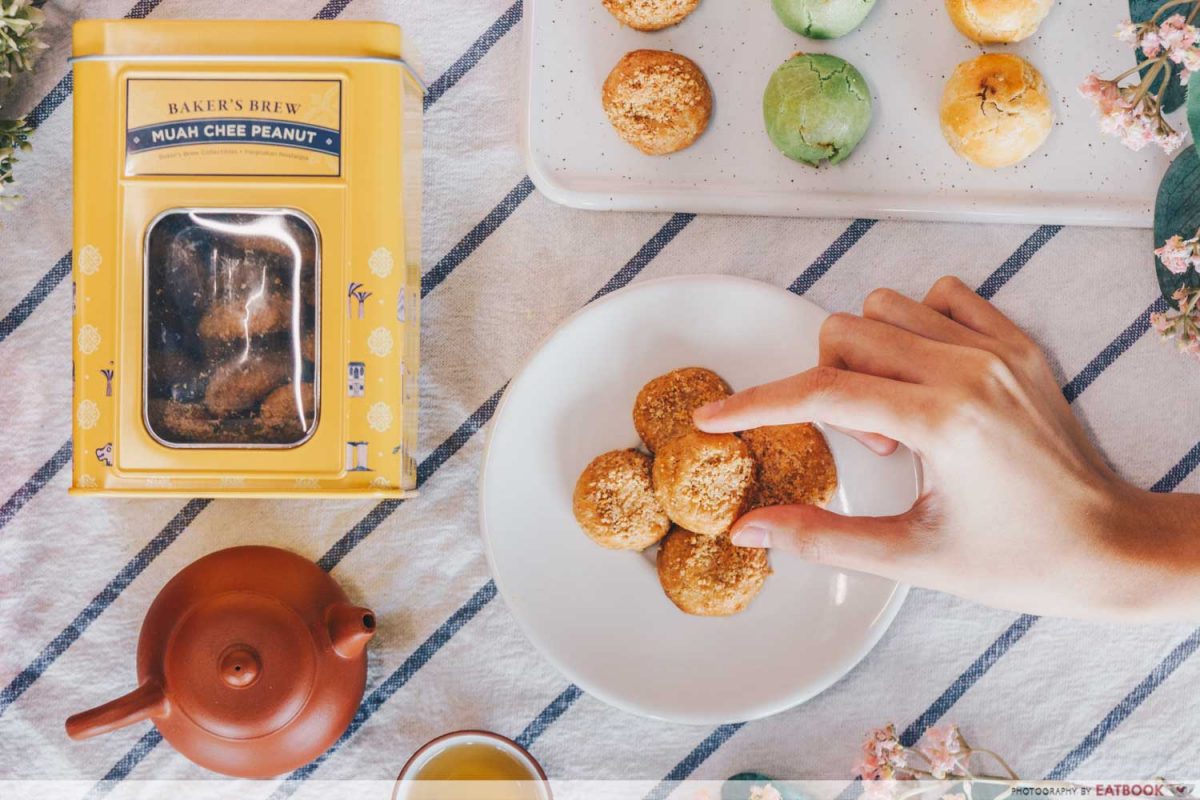 We know some people aren't big on pineapple tarts, so Baker's Brew has a crossover for you: their moreish Muah Chee Peanut Cookies ($$26.80). Made with roasted peanuts, peanut butter, and topped with a dusting of ground peanuts, these melt in your mouth with every bite. If you don't watch yourself, you could easily pack away half the tin.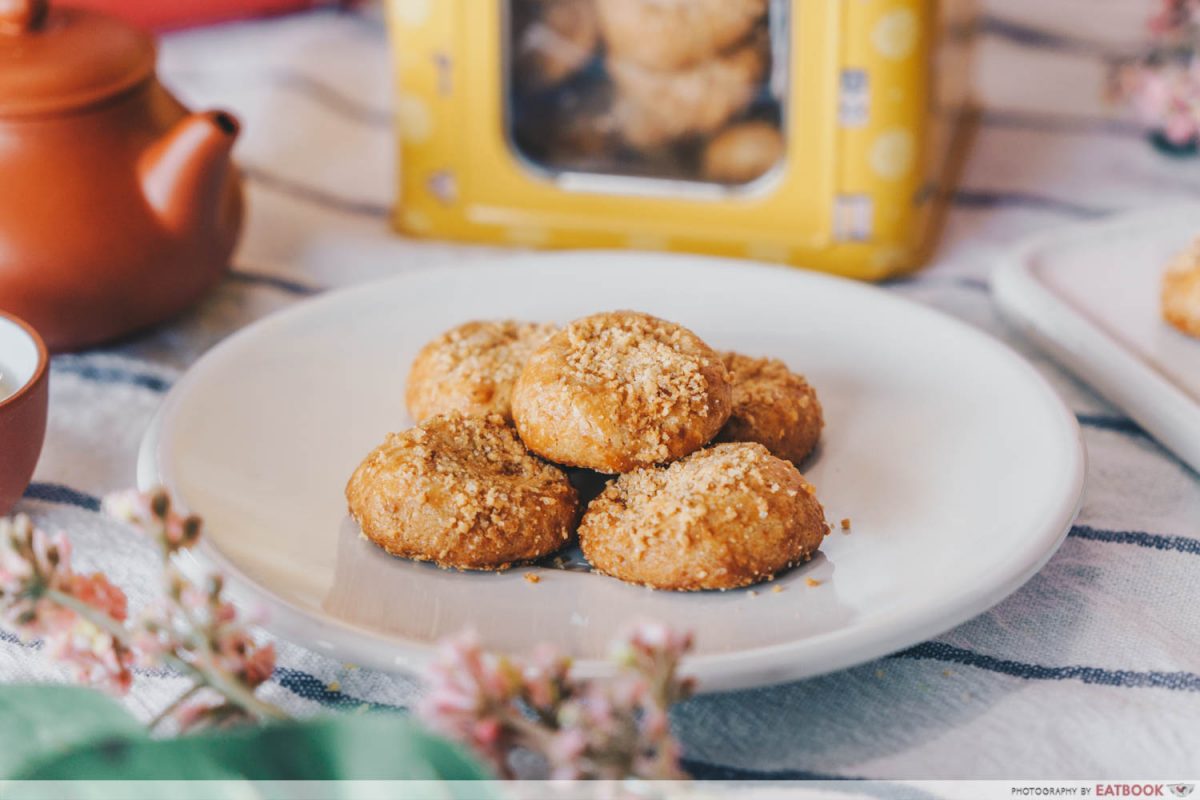 On the topic of tins, Baker's Brew nails the packaging front too. Styled like old school biscuit tins, the packaging is also decorated with local landmarks instead of the usual garish CNY emblems.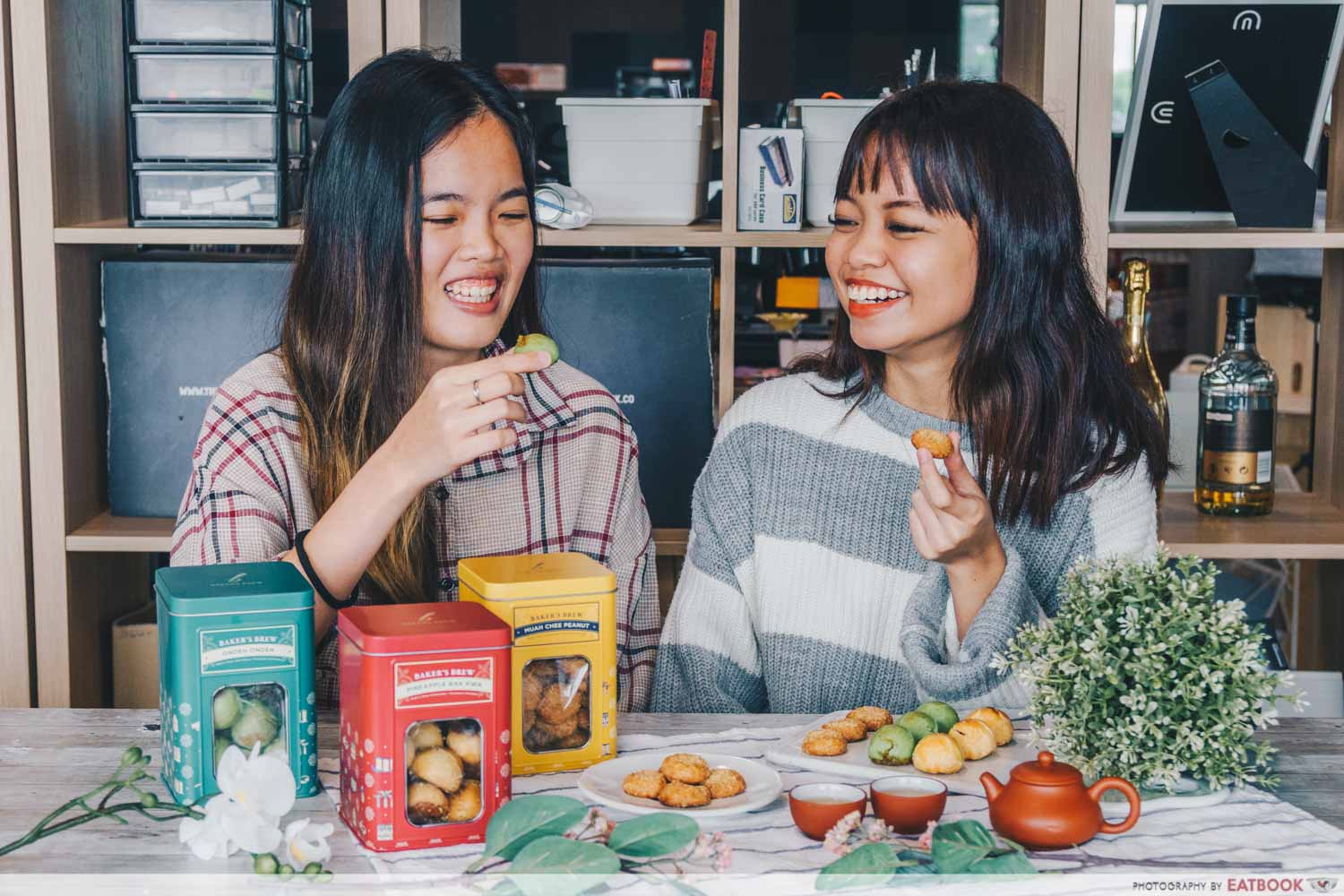 Those interested in purchasing the cookies can get them individually, or in a bundle of three for $78. If you order before 24 January, get 8% off your order with a minimum of three tins with the code 'CNY2021' at checkout.
These are also available in-stores, at the Baker's Brew outlets in Great World, Paragon, Plaza Singapura, Sembawang, and Upper Thomson. 
Website | Full list of locations
Photos taken by Lim An.
This post is brought to you by Baker's Brew.