---
Sushi delivery services during Circuit Breaker
---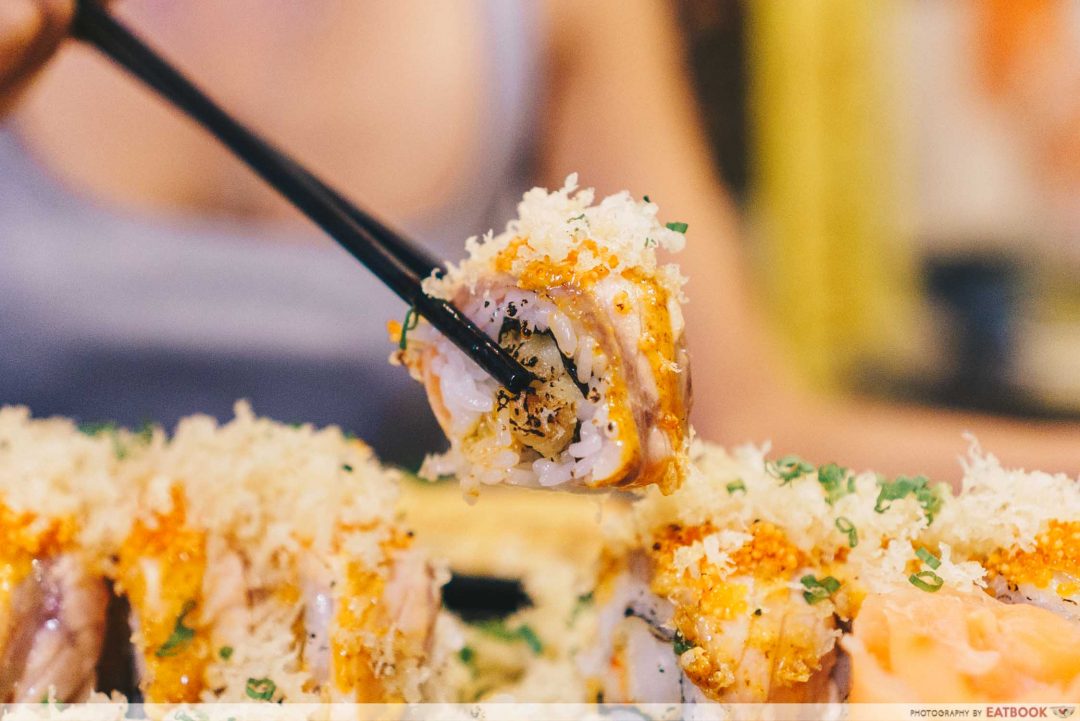 The one dish that I actively crave for while being stuck at home is sushi. Think delicately rolled salmon belly makimono or nigiri sushi topped with fresh sashimi—these can't be dapao-ed from your nearby hawker centre or casually whipped up in your own kitchen. That's why I've collated a list of island-wide sushi delivery options for all budgets, so those craving sushi can get their fix while staying safe at home!
1. Sushi Delivery
Dedicated entirely to sushi delivery, this online store is one of the few pioneers in the business. Offering maki rolls, sashimi platter, donburi, and bento sets, they've got the Japanese food delivery service down to a 45-minute delivery time guarantee. Their island-wide delivery charge is a flat rate of $5.90. For orders above $60, delivery is free. 
2. Sushi Tei
Even this recognisable Japanese restaurant chain is joining in the Circuit Breaker efforts. They've got sushi party packs starting from $62.80. There's free island-wide delivery if you order $100 and above, otherwise, a $5 delivery fee applies. Alternatively, you can browse their full menu on Deliveroo or Foodpanda.
WhatsApp 8821 0377 or 8821 8277 to order
Find out more on their Facebook page
3. Standing Sushi Bar
Fans of Standing Sushi Bar rejoice! This popular sushi joint is now offering island-wide delivery for its sushi and sashimi. Be sure to pick one of their Aburi Superstars including the popular Salmon Aburi Superstar ($16.80 for 5) and umami Wagyu Beef with Garlic ($6). There are even sushi cakes from $99 that you can deliver to your friend as a birthday present! They have a flat delivery fee of $9, or you can put in an $80 order to get free delivery. Make your online orders at least two hours in advance to ensure you get it on time.
Standing Sushi Bar website and order form
4. Maetomo Restaurant & Bar
This is one of the higher-end Japanese restaurants which offers delivery to central, southeast, and southwest areas of Singapore. Their sushi rolls start from $28+, with the most premium one—Charcoal-grilled A5 Kagoshima Wagyu Roll—sold at $78+. Their a la carte dishes such as Garlic Fried Rice ($15+) are much more affordable. Be sure to order an hour and a half in advance, between 12pm and 9pm. Delivery fees range from $15 to $30, and they offer free delivery for orders above $150.  
Call 6219 3990 to order
Find out more on their Facebook page
5. umisushi
We're used to spotting an umisushi kiosk at nearly every mall in SG, and now we can order from this familiar chain online. Their delivery menu includes mini sushi platters starting from $7.70 and whole sashimi spreads from $19.80. From 10:30am to 9:30pm daily, they offer island-wide delivery for a flat delivery rate of $5.50. The minimum order is $30, so get a few sides to go with your sushi!  
13 Bread Delivery Services In Singapore For Carb Lovers To Tide Through Circuit Breaker
6. Sakae Sushi
Sakae Sushi is another recognisable name offering new delivery promotions, to support stay-home efforts in this period. Two sides will come complimentary with every order of a sushi platter. Prices of the sushi platters start from $72.60+. Besides sushi promotions, they are also running an offer of buy-three-get-one donburi free for online orders. Free delivery is available for orders above $80, otherwise, delivery charges are calculated based on your location. Use the promotional code "SAKAE10OFF" to take 10% off online orders.
7. Hei Sushi
Opened by the same people behind Sakae Sushi, Hei Sushi is a halal-certified sushi joint offering similar promotions to their sister company. Though their menu is smaller overall, there are a handful of items that can't be found on Sakae's menu, such as their speciality Hei Shake ($9.90) makimono. This sushi roll is a delicious prawn rice roll topped with salmon slices, fish roe, and cheese sauce. Delivery details are the same as Sakae Sushi's. Use the promotional code "HEI10OFF" to take 10% off online orders.
8. En Sushi
Known for bringing more affordable options of premium Japanese food, En Sushi is currently offering a full selection of Japanese fare for delivery. Under their maki category, they feature a range of torched salmon rice rolls, including the must-order Soft-shell Crab Salmon Aburi Uramaki ($24.80+). For a minimum order of $60, there is a flat $5.90 delivery fee. For orders above $100, delivery is free.
9. The Sushi Bar
If you live near Newton or Tampines, check out The Sushi Bar for their sushi delivery services. Besides classic sushi roll options such as Ebi Fry Salmon Aburi ($17.90+) and California Roll ($10.90+), donburi and Japanese curry rice sets are available as well. Free delivery is available for orders above $100, otherwise, a $5+ delivery fee applies. Remember to submit your orders within the windows of 10:30am to 2pm, and 5pm to 8pm daily.
WhatsApp 8877 3535 or 9653 6464 to order
Find out more on their website
10. Sakuraya
Sakuraya is a Japanese online supermarket which also offers sushi, sashimi, bento sets and more. There are also mega sushi and sashimi platters such as their 96-piece Happy Maki ($55), alongside smaller platters including Rainbow Maki ($12.80) and sushi handrolls. If you want to receive your order in time for lunch, you'll have to order a day in advance. Delivery services are available from 9am to 5:30pm on weekdays, and 9am to 11:30am on Saturdays. Hit a minimum order of $100 to get free delivery.
11. Box N Sticks
Those who frequent Kampong Glam will recognise Box n Sticks as the sushi joint that is also popular as a drinking haunt in the area. This izakaya serves a whole selection of delicious Japanese grub including Hotate Mentaiyaki ($5.80+), which is grilled scallops topped with creamy cod roe, and their best-selling Spicy Aburi Seafood Maki ($18.90+). Delivery is available from 12pm to 9:30pm with a minimum order of $50. There's a $5 delivery fee, but delivery is free for orders above $100.
Call 6341 7780 or WhatsApp 8803 1461 to order
Find out more on their Facebook page
Box n Sticks Review: Tamago Stuffed With Mentaiko And Spicy Aburi Seafood Maki At Bugis
12. Sushiro
The popular kaiten sushi chain, Sushiro, has finally joined the lineup of sushi delivery options and now offers islandwide delivery via GrabFood. Their delivery menu prices start from $11.10, with the Sushiro Platter 8 which comes with tuna, salmon belly, and more. If you're sharing with your family, go for one of the Sushiro Salmon Platters (from $14), or Sushiro Superior Platters (from $25.25) for a premium spread of Japanese sushi.
Order via GrabFood or Foodpanda.
Feature image adapted from posts by @ensushisg and @sushideliverysg.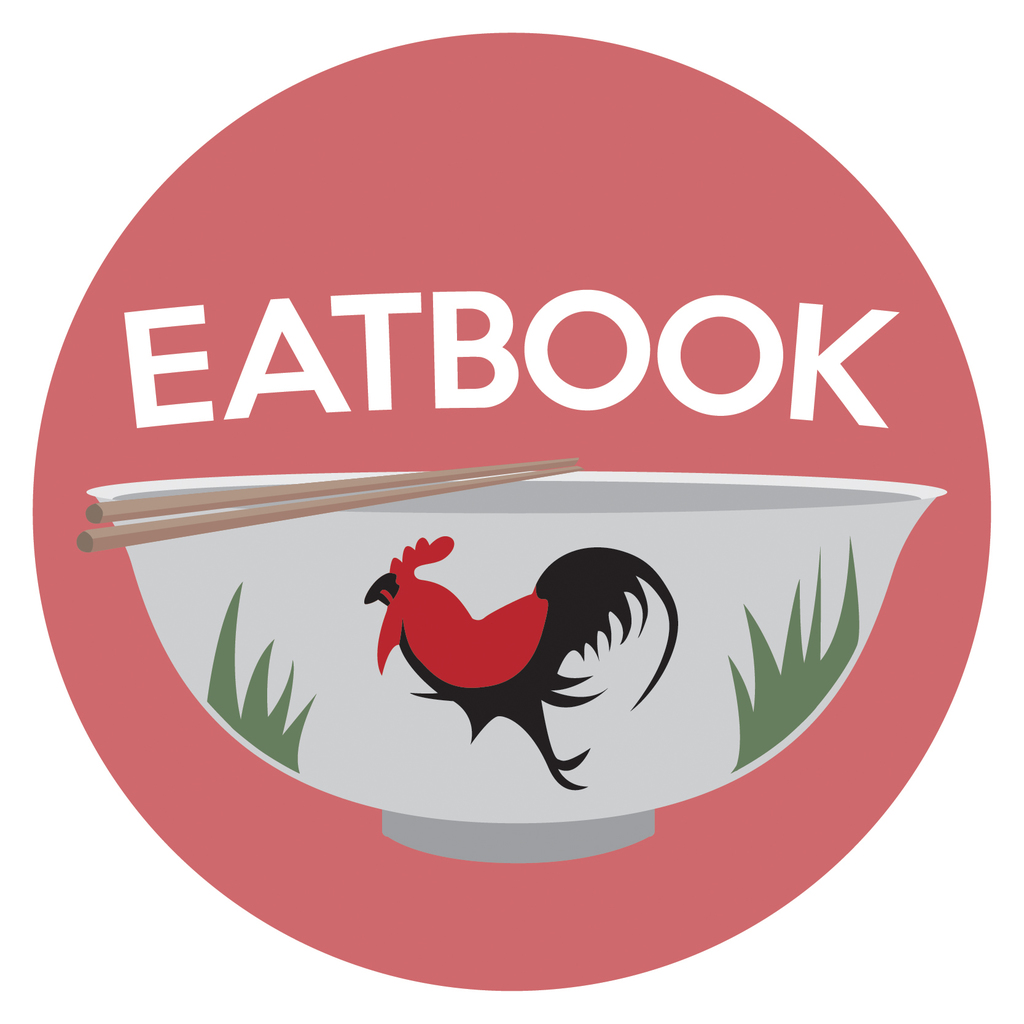 Drop us your email so you won't miss the latest news.