Coffee soft serves at Baristart Coffee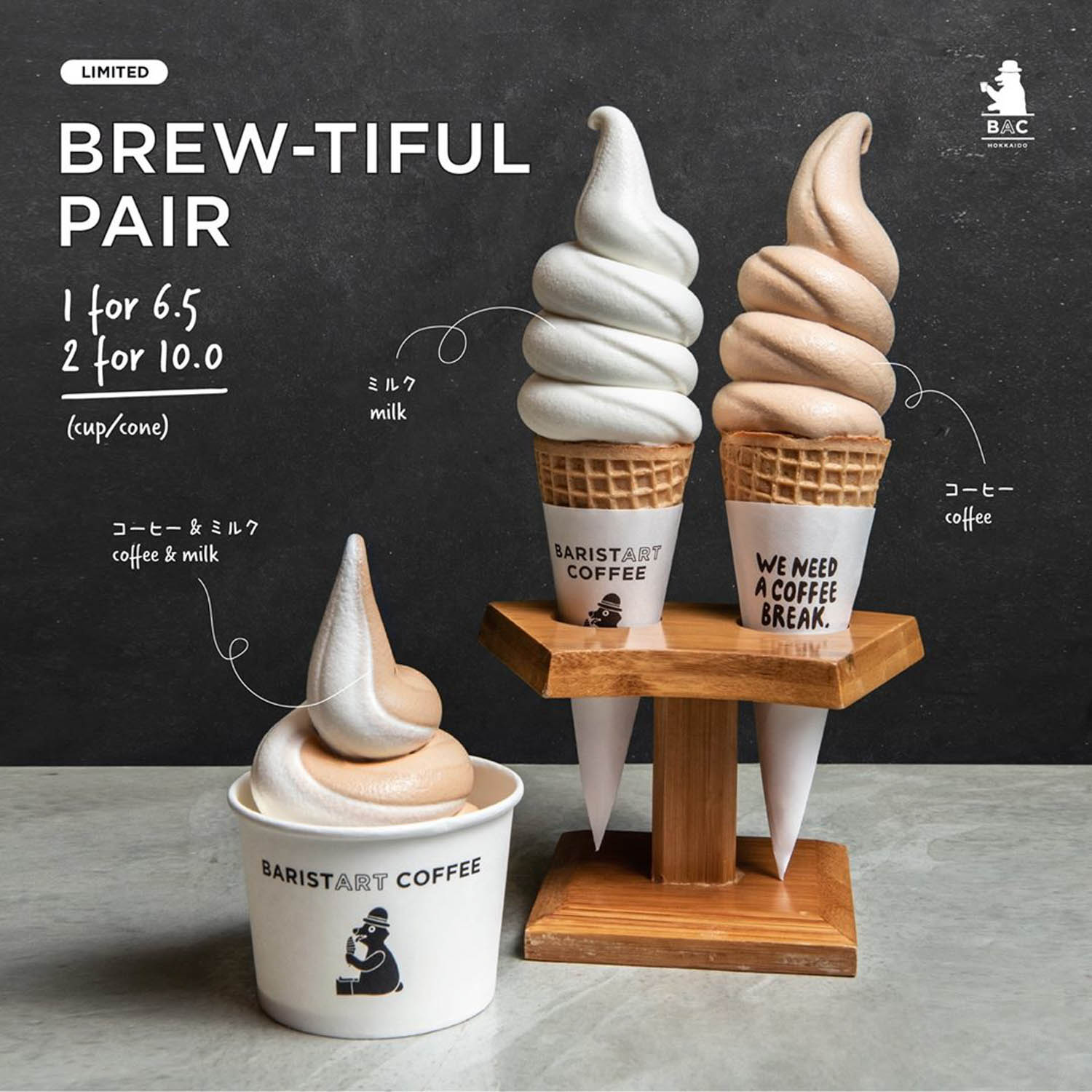 Image credit: Baristart Coffee Singapore
Having only recently launched their brown sugar boba series, Baristart Coffee is on a roll, now bringing back their popular coffee soft serves at their Tras Street outlet for a limited time only. They will also be available later at their Sentosa outlet come 23 October 2020.
Baristart Coffee Review: New Japanese Cafe With Kawaii Dessert And Pork Cutlet Sandwich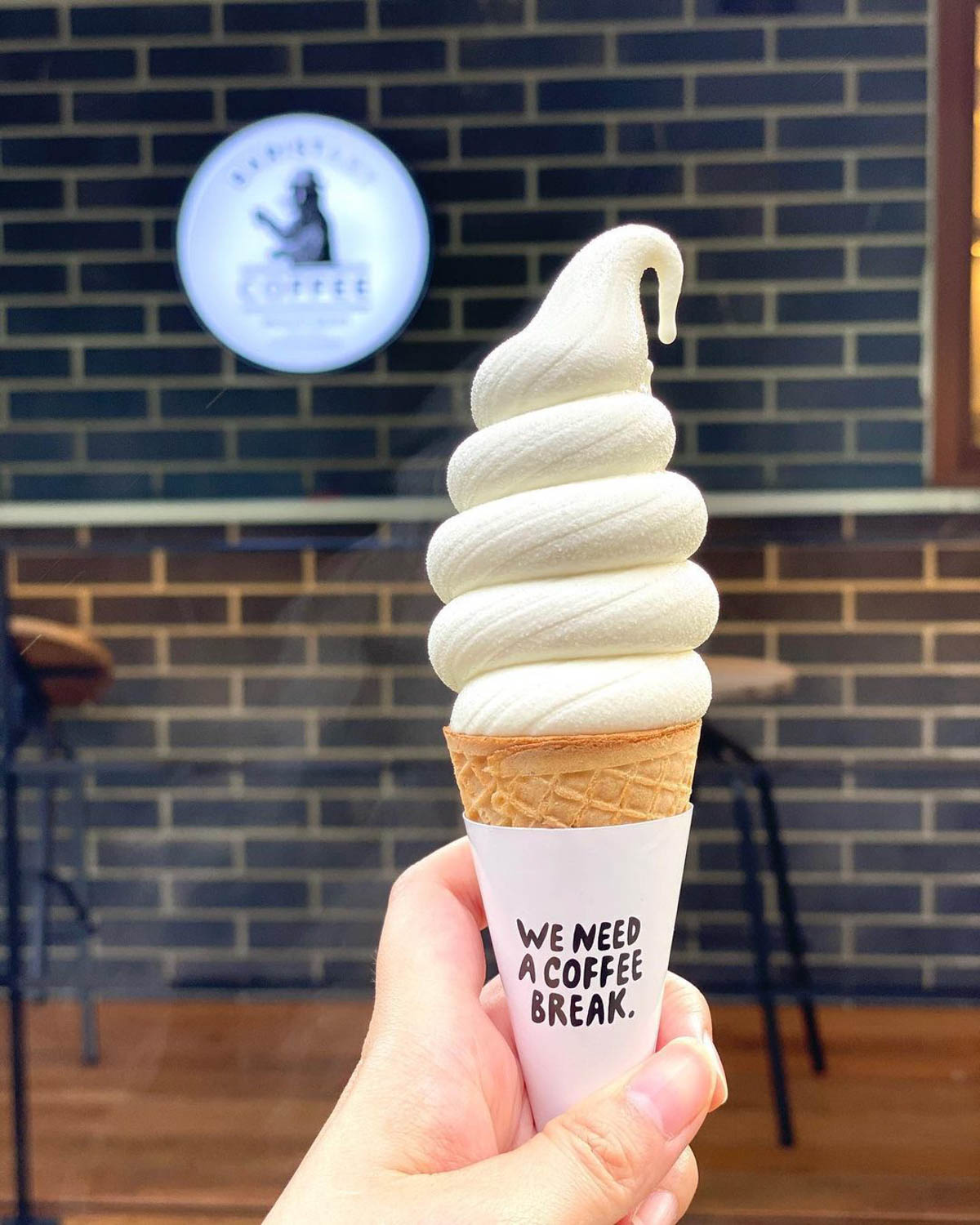 Image credit: @gladyschung
For those who are unfamiliar with Baristart Coffee, they previously only carried the Milk Softcream ($6.50+), a creamy soft serve made from Hokkaido milk. Now, you can get your caffeine fix in a sweeter fashion with their limited-edition Coffee Softcream ($6.50+). This new addition comprises a rich soft serve made from Baristart Coffee's own house-blend espresso. Simply pick your soft serve in either a cup or a crunchy waffle cone.
Dessert lovers who can't decide between the coffee and milk flavours can simply get the Coffee & Milk Softcream ($6.50+). This flavour quite literally gives you a twist of both the coffee and milk soft serves in one, giving you those latte 'feels'. Additionally, snag a little discount and enjoy your soft serves with a friend as they are also available at two for $10+. Quite the sweet deal if you ask me.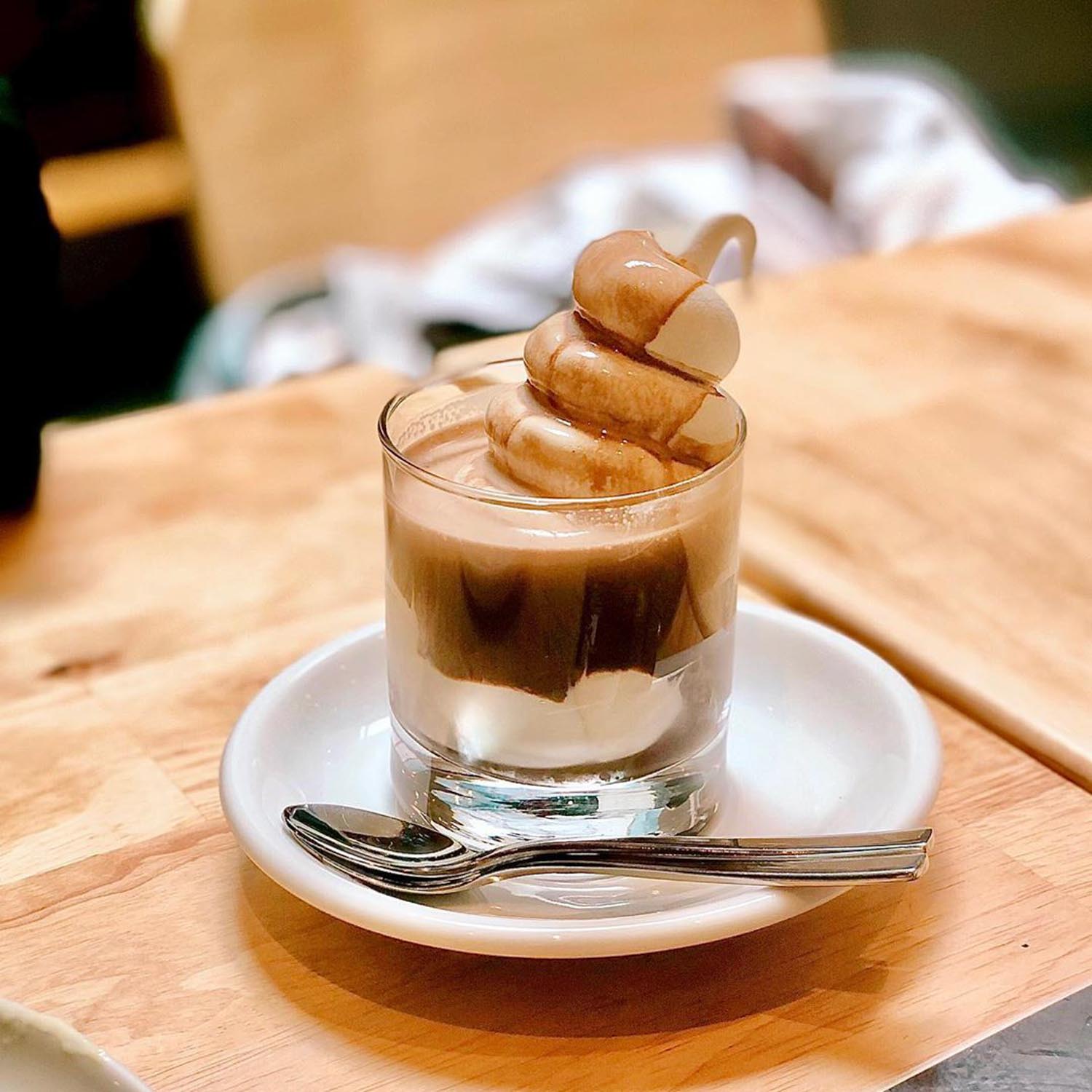 Image credit: @feedmethatnow
If you're new to Baristart Coffee's Milk Softcream, it's worth noting that their milk-flavoured soft serve can also be ordered as affogatos. These desserts come in various renditions including the classic Espresso Affogato ($7.50+) and the more adventurous Chocolate Hōjicha Affogato ($8.50+).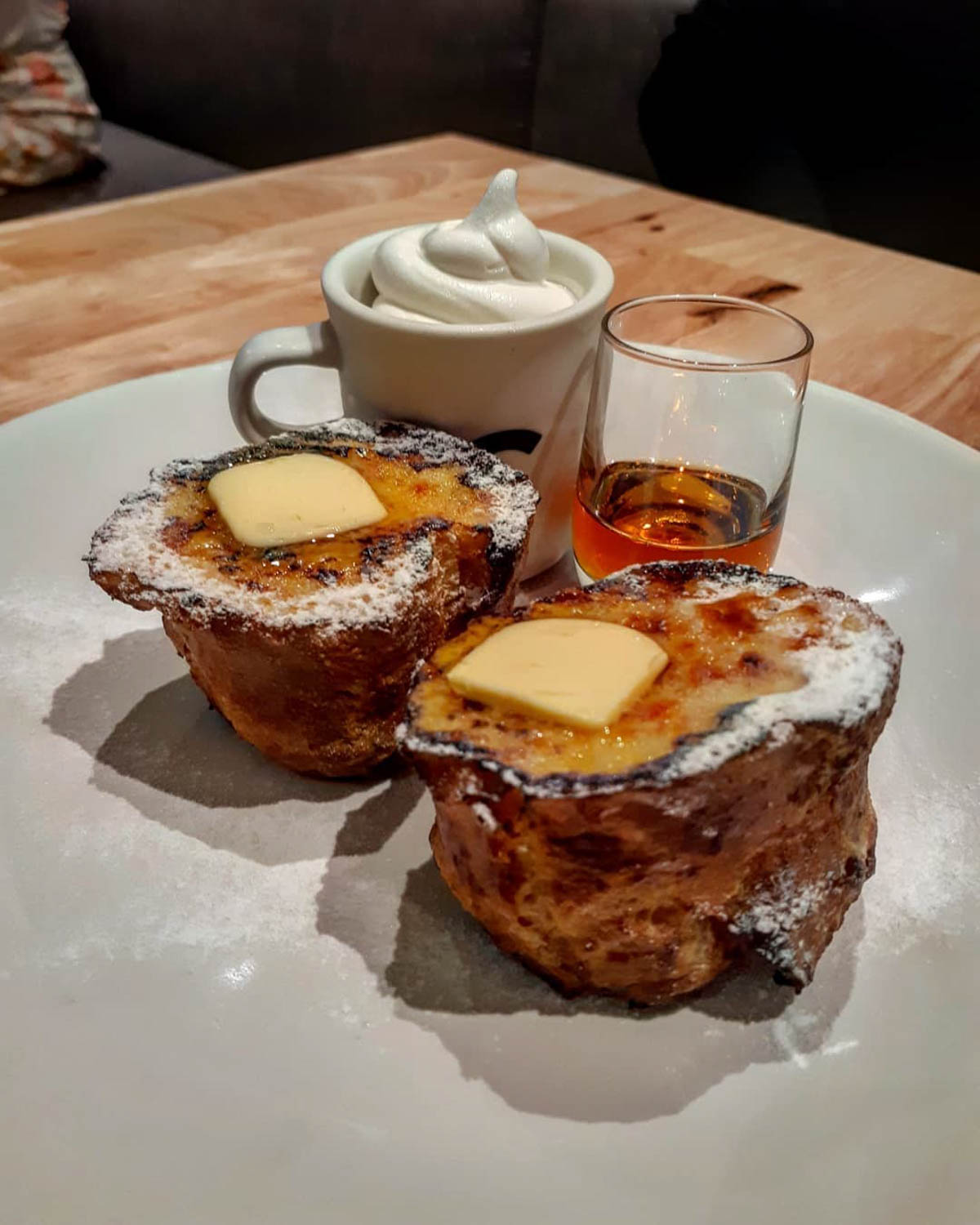 Image credit: @fatindos
For a more filling fix of milky soft serve, get it alongside the Maple and Butter French Toast ($12.80+). Alternatively, the Mixed Berries French Toast ($14.80+) is complete with strawberries and blueberries for an extra splash of fruity freshness.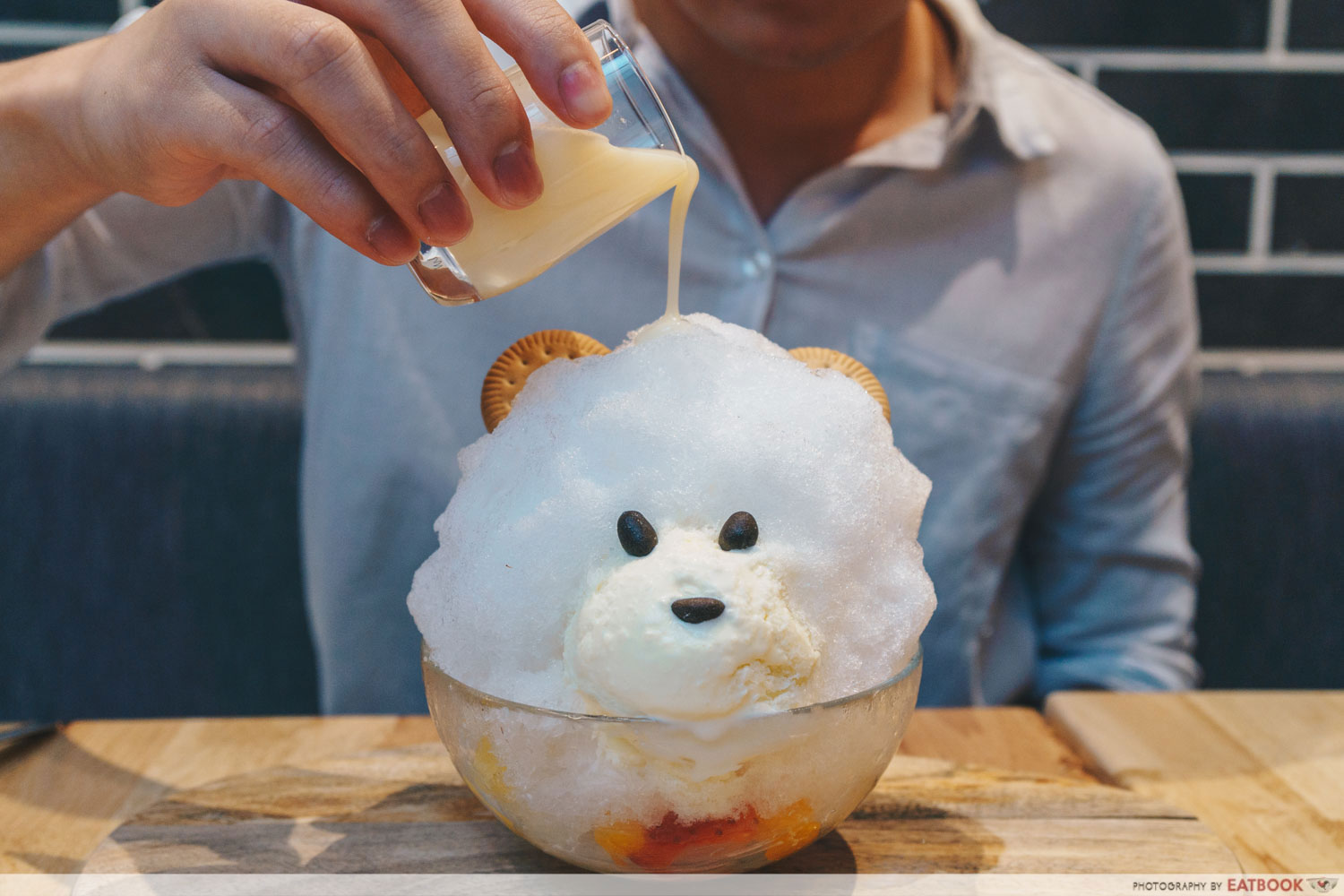 While you're there, don't forget to give their popular IG-worthy Shiro Kuma ($9.80+) a try as well. This shaved ice dessert comes in an adorable bear shape and also resembles a fluffy cloud.
For more desserts, check out our list of waffle places with waffles and ice cream under $20.
Feature image adapted from Baristart Coffee Singapore and @feedmethatnow.