---
Beauty collagen broth recipe
---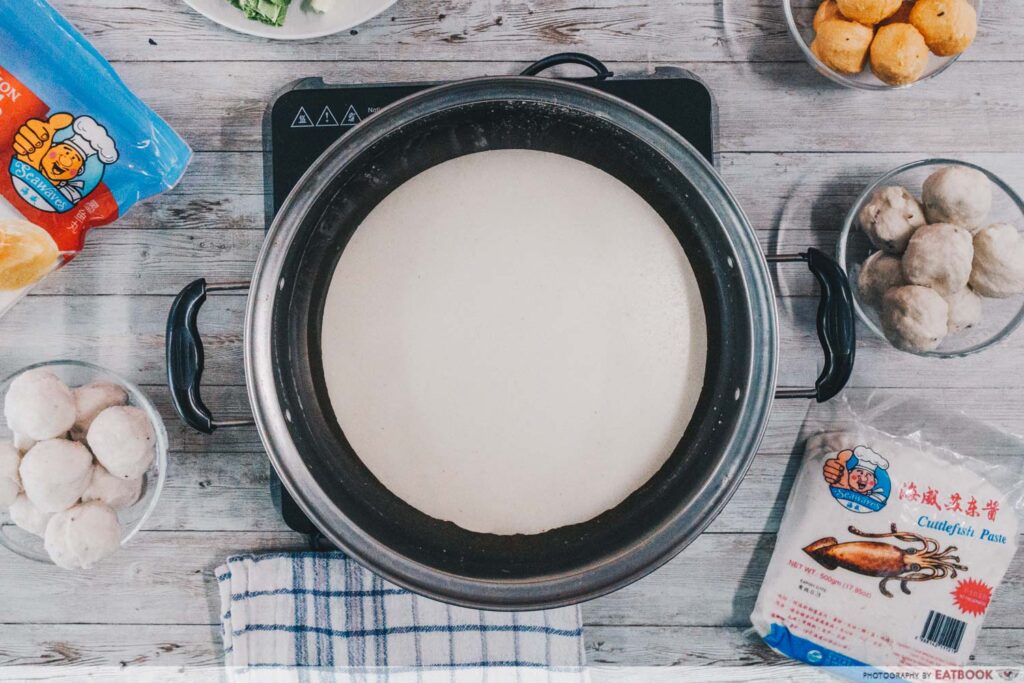 It's amazing how hotpot restaurants slap a premium on beauty collagen broth. To be honest, the ingredients are hardly expensive. All you need is time. To demonstrate just how easy it is to prepare your very own lip-smacking gelatinous broth at home, we dedicated a whole afternoon of stress-free boiling and made our very own beauty collagen broth.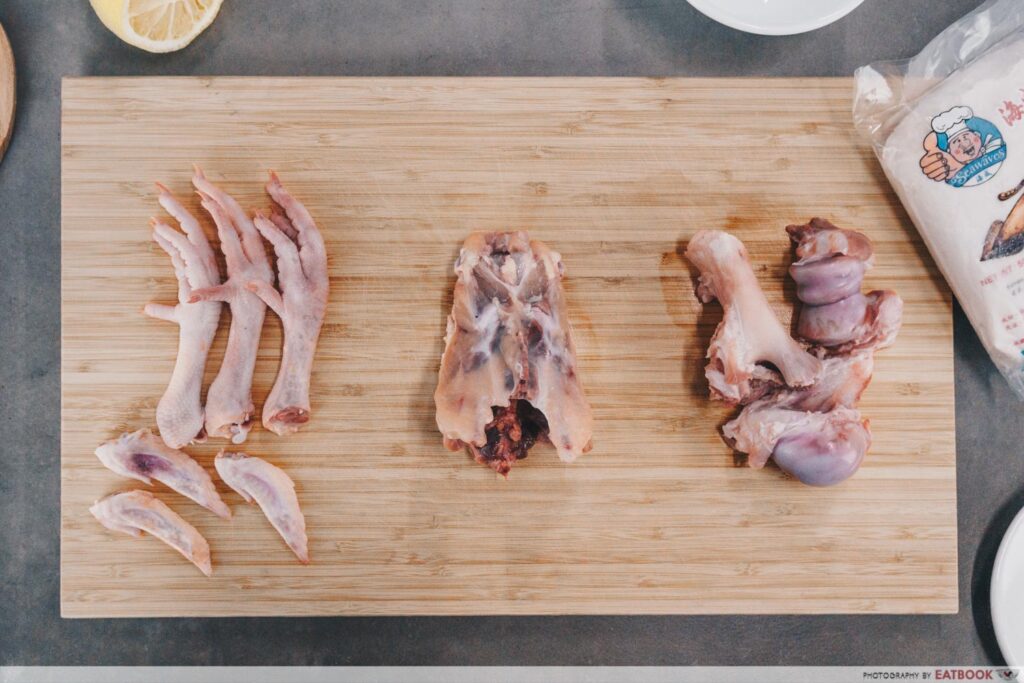 Plenty of bones are required for the recipe, and the cooking process gradually breaks them down, releasing their creamy collagen goodness. The bones cost around $5, and give enough broth for a single steamboat session.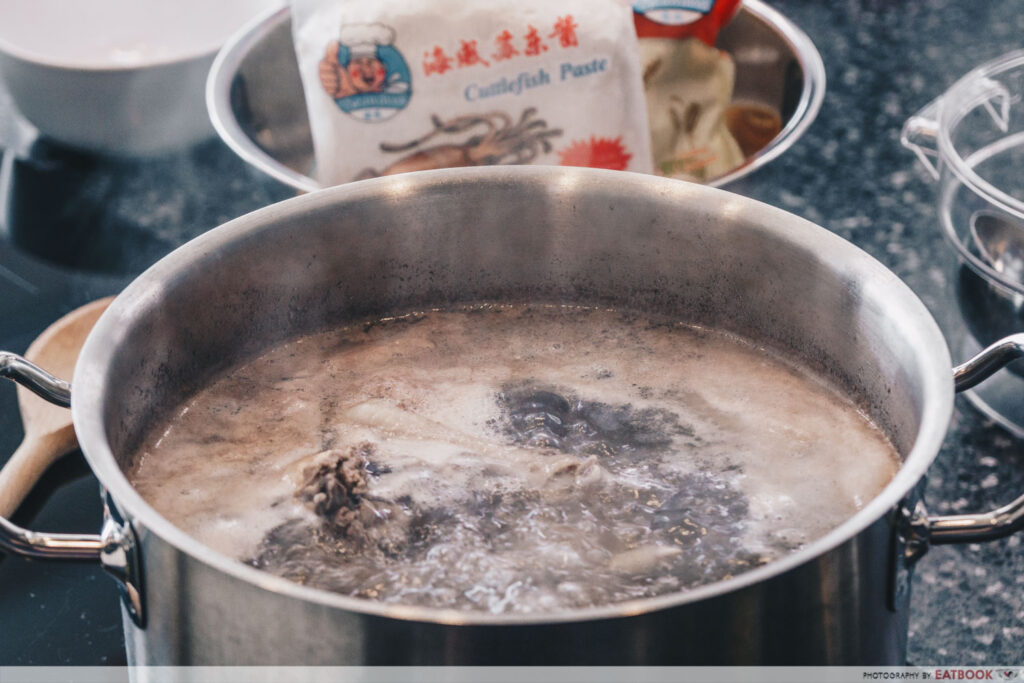 We'll start by blanching the bones in a pot of boiling water for four to five minutes. This gets rid of the scum from the bones, making a clear and silky-smooth broth. 
Remove the bones once they're blanched and give them a rinse in cold water. Thoroughly wash the soup pot, before filling it again with water and adding in the bones.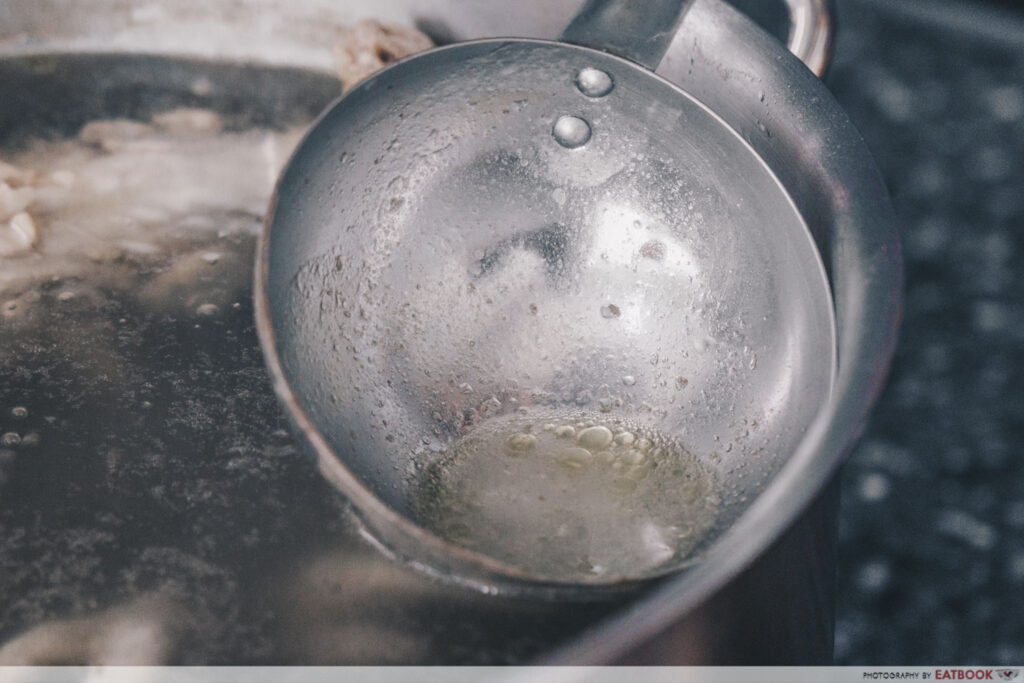 Bring the pot to a boil and reduce the heat to medium-low. Cover the pot and skim for fats occasionally to remove any impurities. Continue this process for a minimum of six hours. More collagen will be extracted if the soup is left on the heat, but six hours ought to do the trick for a creamy and tasty soup base.


After six hours, strain the broth and remove the bones. You'll notice that the broth has been reduced to more than half. You can add a bit more water during the cooking process if you find that the soup is reduced too quickly. The broth requires a light touch of salt and pepper to taste, and can be served immediately.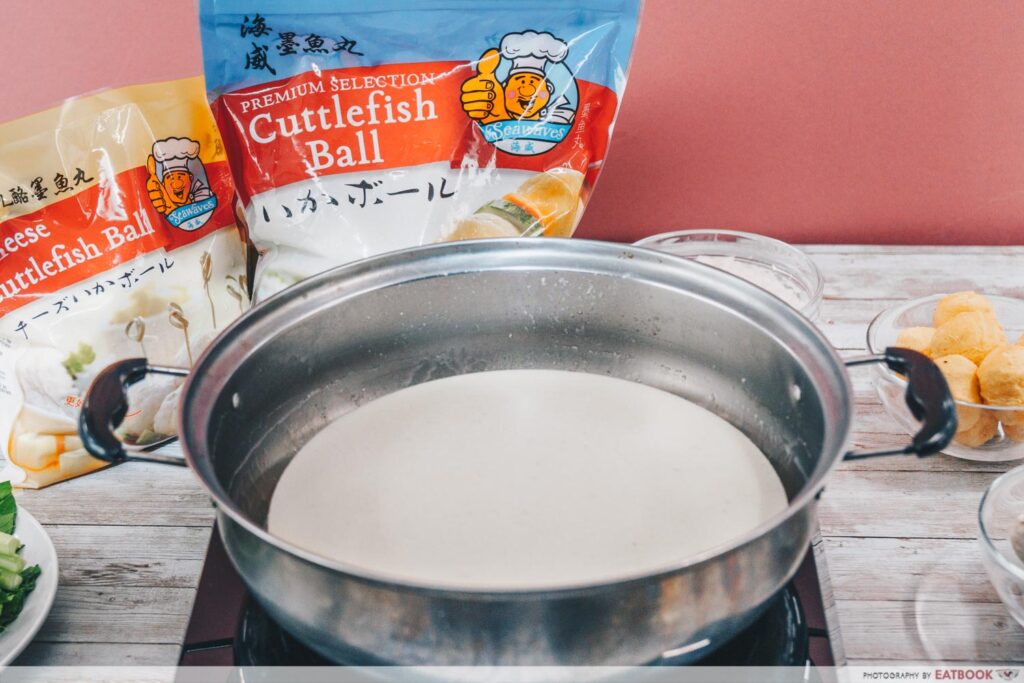 To wow your guests, you can chill it in the fridge for a gelatinous appearance.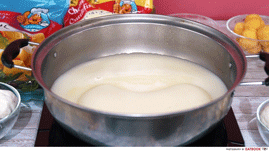 It's also great fun watching the gelatinous broth melt, making for an interesting tableside presentation.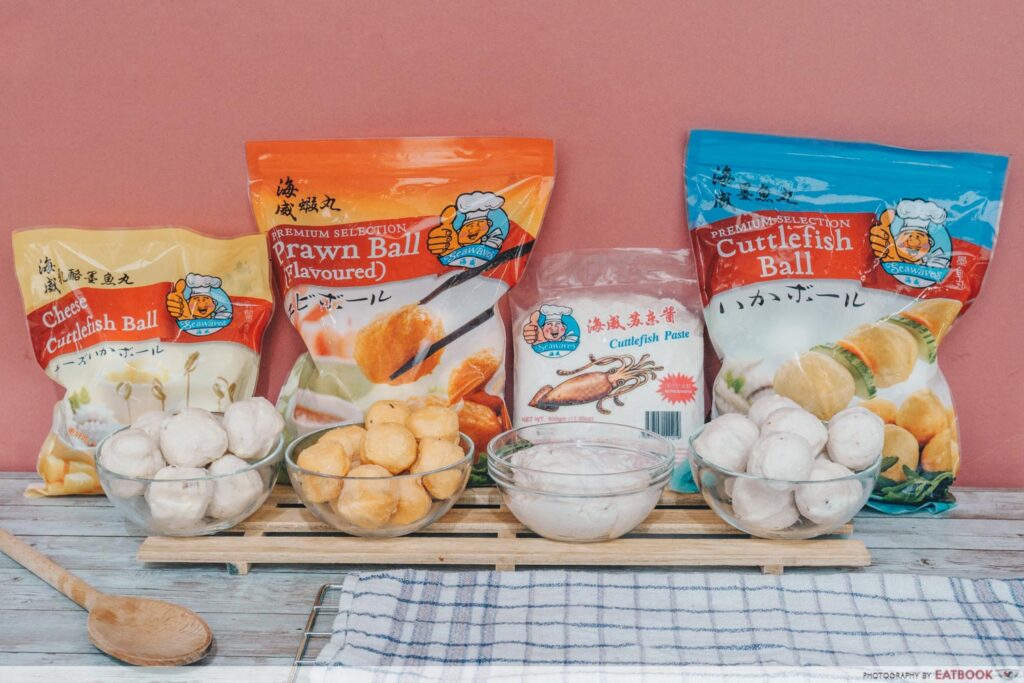 Speaking of steamboat parties, this tasty collagen broth would be incomplete without a plentiful spread of meats, vegetables, and frozen seafood balls. 
Seawaves has been around for 38 years, and is known for their cuttlefish balls and paste that do away with the nasty preservatives. Those with a keen eye will note that their packaging has been given a facelift. Still, the taste remains the same.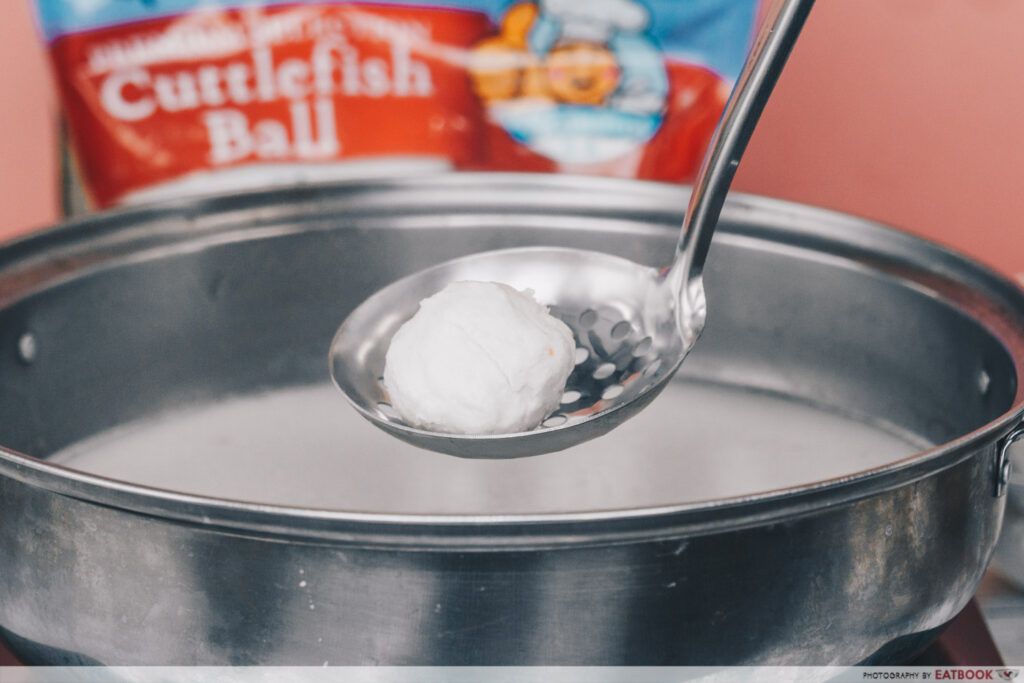 The Cuttlefish Ball ($12.95 for 780g) is Seawaves' signature product and has been my family's cuttlefish ball of choice for years. We prefer to deep-fry them, which gives an extra bouncy texture. Of course, it's also a good idea to be a little health conscious and dump them into hot soup. The balls absorb all of the broth's rich goodness, making them a tasty treat.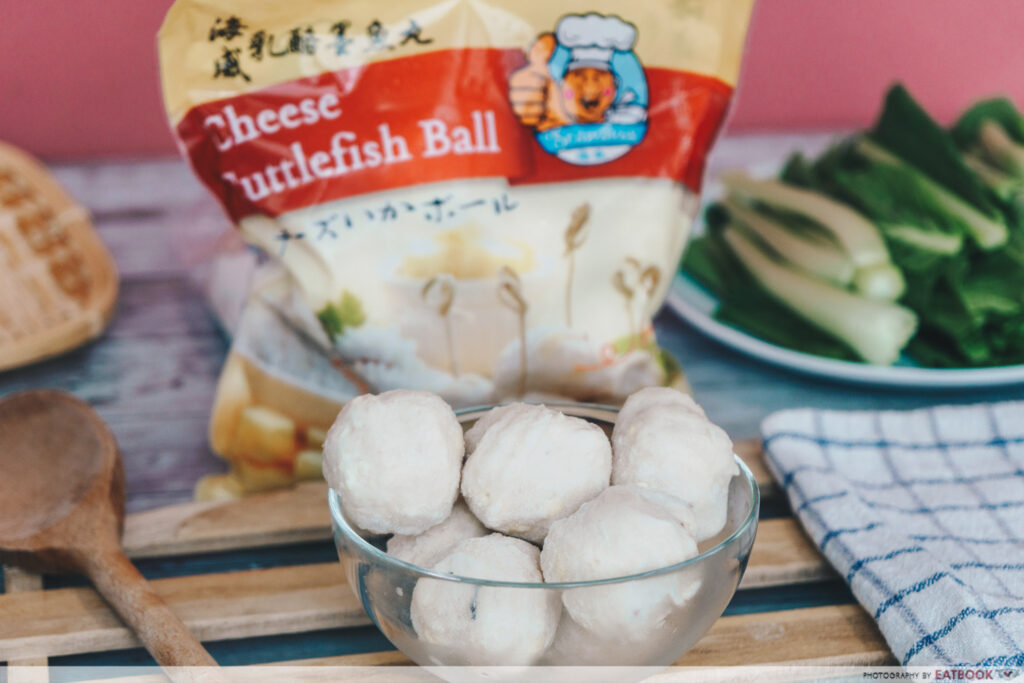 Those who prefer a touch of cheesiness, especially the younger ones, will love the Cheese Cuttlefish Ball ($7.50 for 500g). It comes with the same tasty cuttlefish goodness, but with an added boost of Australian cheddar cheese. The cheese isn't too overpowering and does well in giving an extra creamy flavour.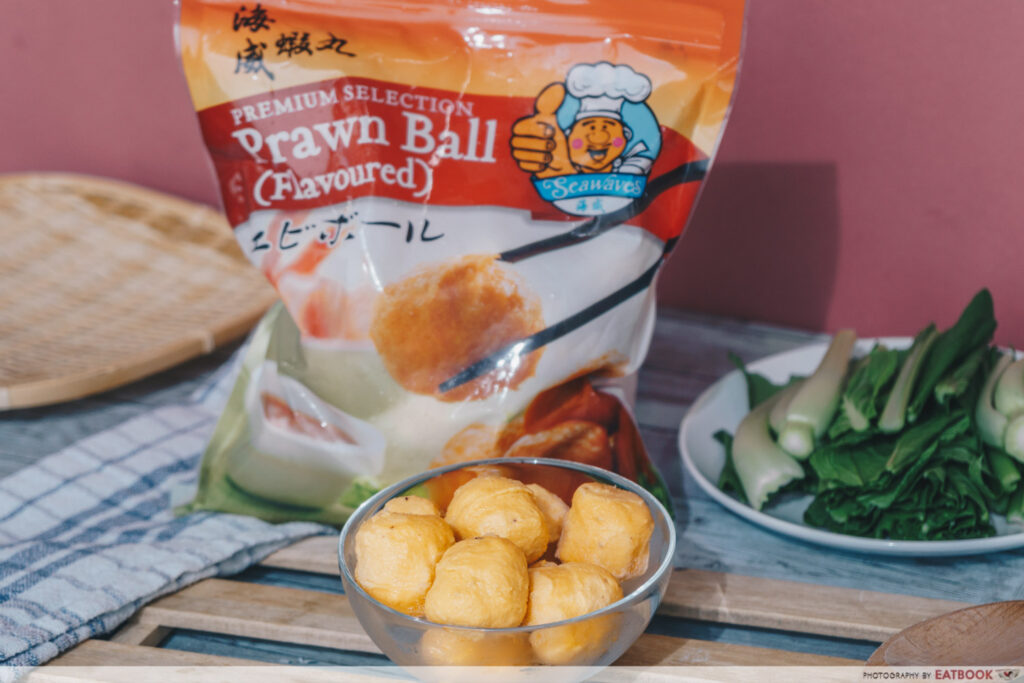 The Prawn Ball ($12.95 for 780g) packs the same addictive texture and taste of the cuttlefish ball, but with a tinge of briny prawn flavours. It also comes in a nice bright orange that gives a pleasant pop of colour to the hotpot.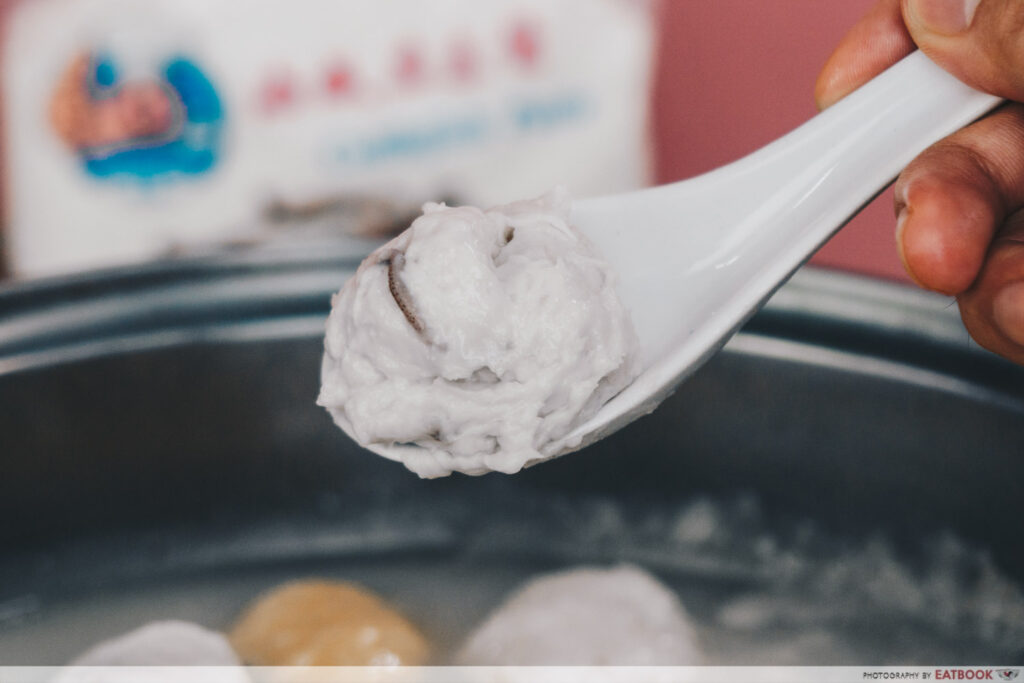 The Cuttlefish Paste ($6.35 for 500g) is also similar to the brand's cuttlefish balls, but gives you the liberty to sculpt and shape the final product in any way you want. Those who find cuttlefish balls too mainstream can empty a packet of the cuttlefish paste in a bowl and drop them individually into the piping hot soup. If you're feeling creative, you can even mix this up with other steamboat ingredients to make your own unique dish. This makes for loads of fun during steamboat parties, and is a sure-fire conversation starter. 
---
Beauty Collagen Broth Recipe
---
Yield: Serves 4
Cooking time: 6.5 hours
Ingredients:
2 chicken carcass, fat trimmed and remove
5 chicken wing tips
12 chicken legs
1 large pork bone
5l water
Salt to taste 
Directions:
Start by giving the chicken pieces and pork bone a good rinse. Parboil the bones in a large soup pot for three to five minutes before rinsing them in cold water. 

Add the bones back to the large soup pot and fill it up with 5 litres of cold water. 

Cover the soup pot and bring the broth to a boil. Reduce the heat to medium-low and continue to cook for a minimum of six hours. Make sure to skim the soup occasionally to remove any impurities. Top up with water whenever the soup falls below more than 30 per cent. 

When the broth has developed a milky colour and a moderately thick consistency, season with salt to taste and pass the broth through a fine strainer. 

Let the broth cool before storing in the fridge or freezer. This broth can be kept for two months in the freezer. 
---
Beauty collagen broth recipe with Seawaves' cuttlefish balls
---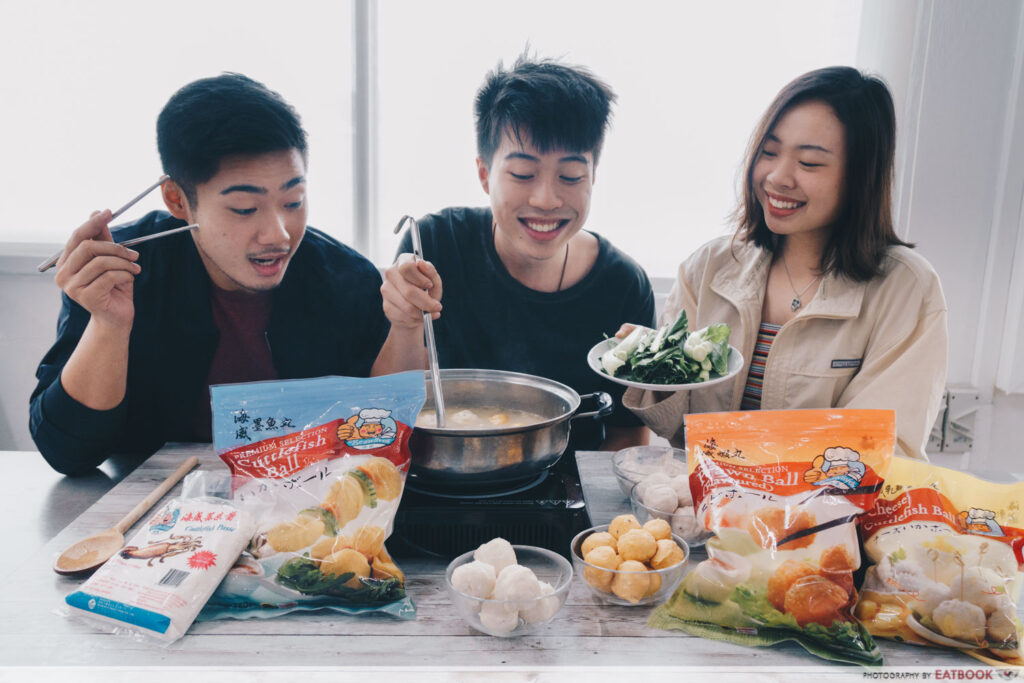 Preparing your own steamboat soups is easy, even for complex-sounding ones like beauty collagen broth. Just like everything in life, all it takes is a little bit of patience for everything to turn out well. 
For me, Seawaves' cuttlefish balls have always been a staple at every party. They're easily found at the frozen food department of most supermarket chains, and their tasty and juicy cuttlefish balls are almost always well-loved by all. 
If you're looking for more exciting recipes to try, check out our fiery mala nuggets recipe or an interesting Indomie pizza that takes just minutes to prepare. 
Photos taken by Huang Xiao.
This post is brought to you by Seawaves.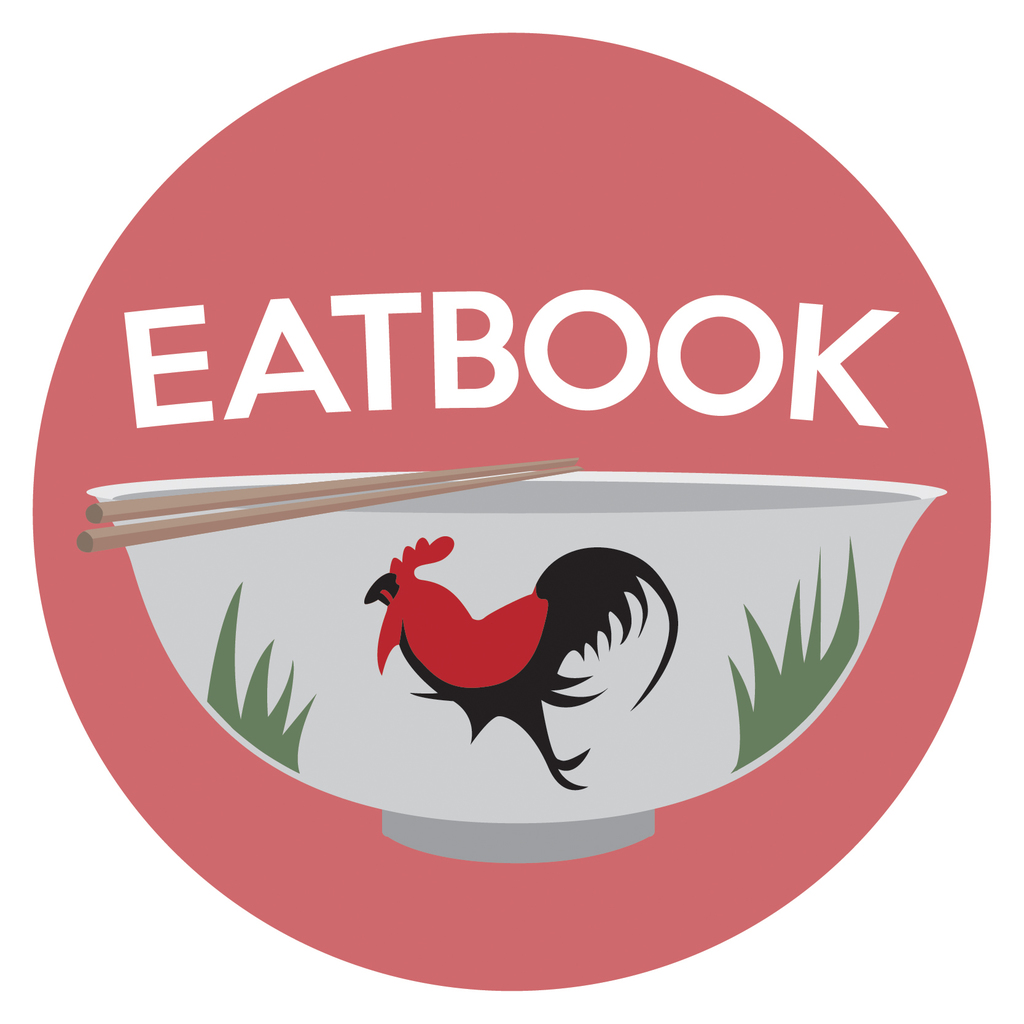 Drop us your email so you won't miss the latest news.