Ma La nuggets pack in the heat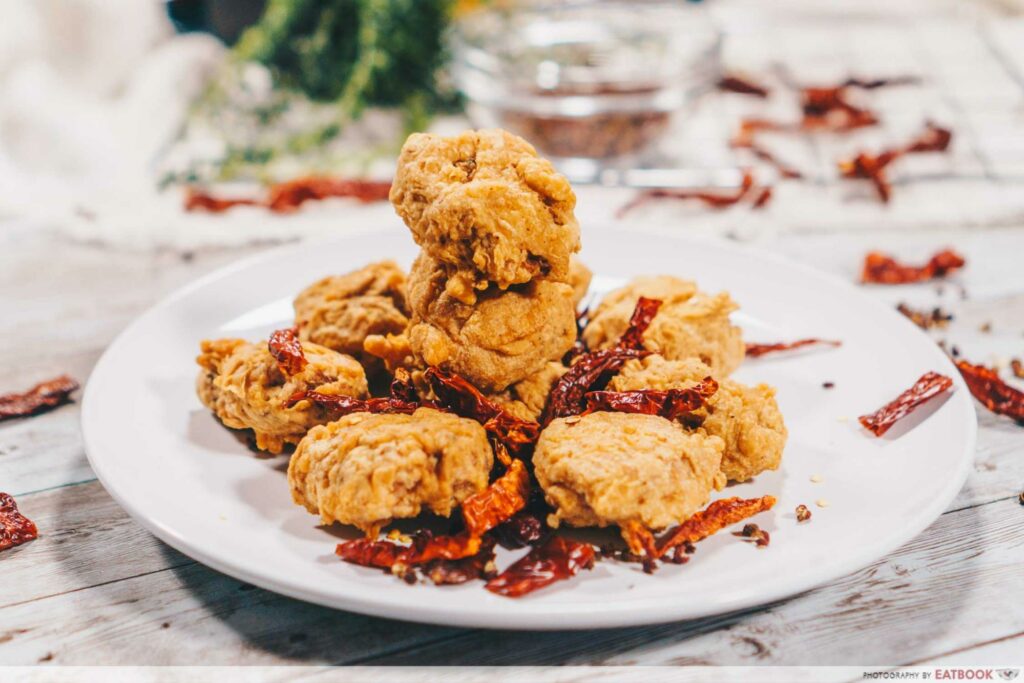 It's hard to not like spicy nuggets. Somehow, these juicy chunks of crispy chicken are always better with an extra punch of fiery spices. McDonald's Spicy McNuggets was released last month, sparking a frenzy that caused them to be sold out in weeks.  Hungry for more, we came up with our own variant of spicy nuggets. Inspired by what is literally Singapore's hottest food trend, we came up with our very own Ma La Nuggets. 
Using dried chillies, Sichuan peppercorns, and the renowned Lao Gan Ma chilli sauce, we managed to incorporate some ma la flavours into a fast food favourite. Suitable for all occasions, these morsels of chicken are perfect for a potluck party. As always, scroll down for the full recipe below.  
---
The process
---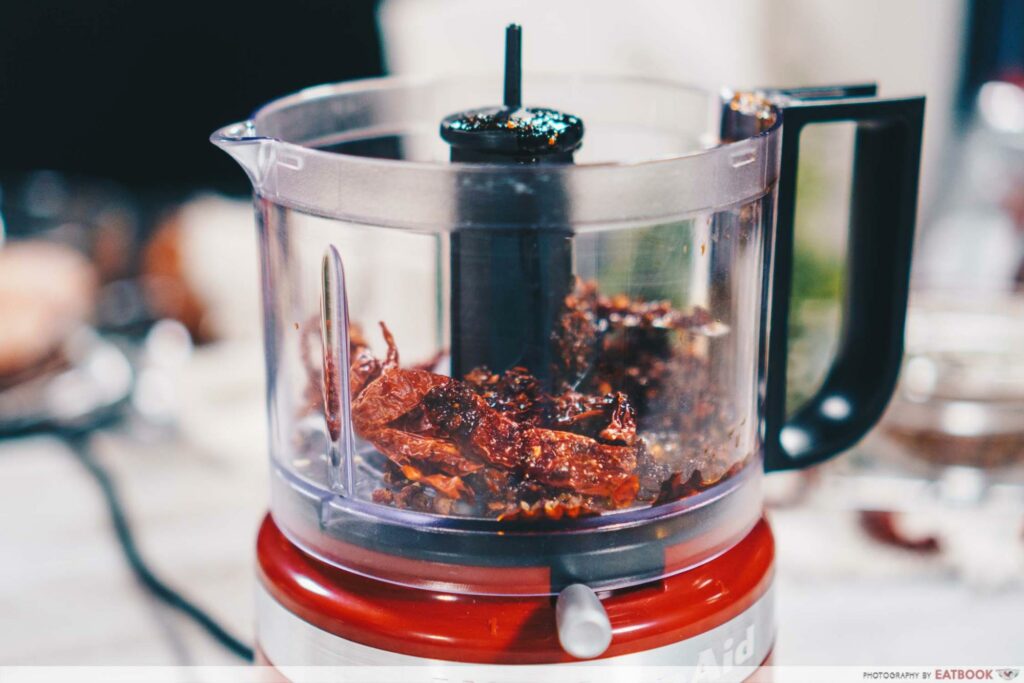 Grab your food processor and toss in the dried chillies, Sichuan peppercorns, and Lao Gan Ma chilli sauce.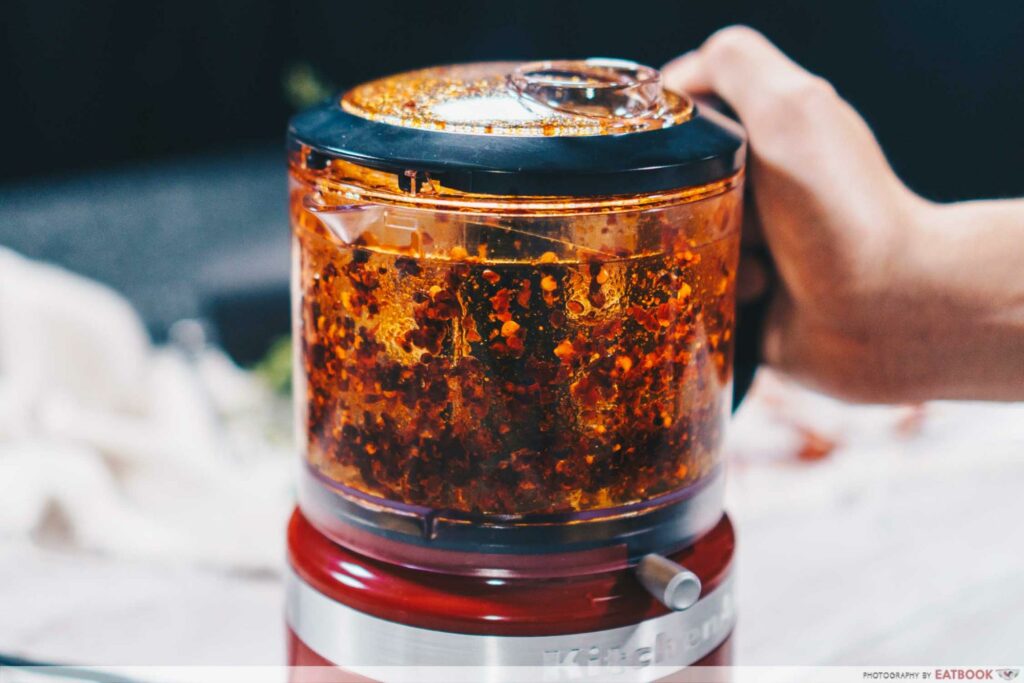 It's important to blitz the spices finely so that they can be distributed evenly with the chicken mixture. You don't want to bite into a whole piece of tongue-numbing peppercorn later. They ought to be ready when you get a fine and thick crimson-coloured paste.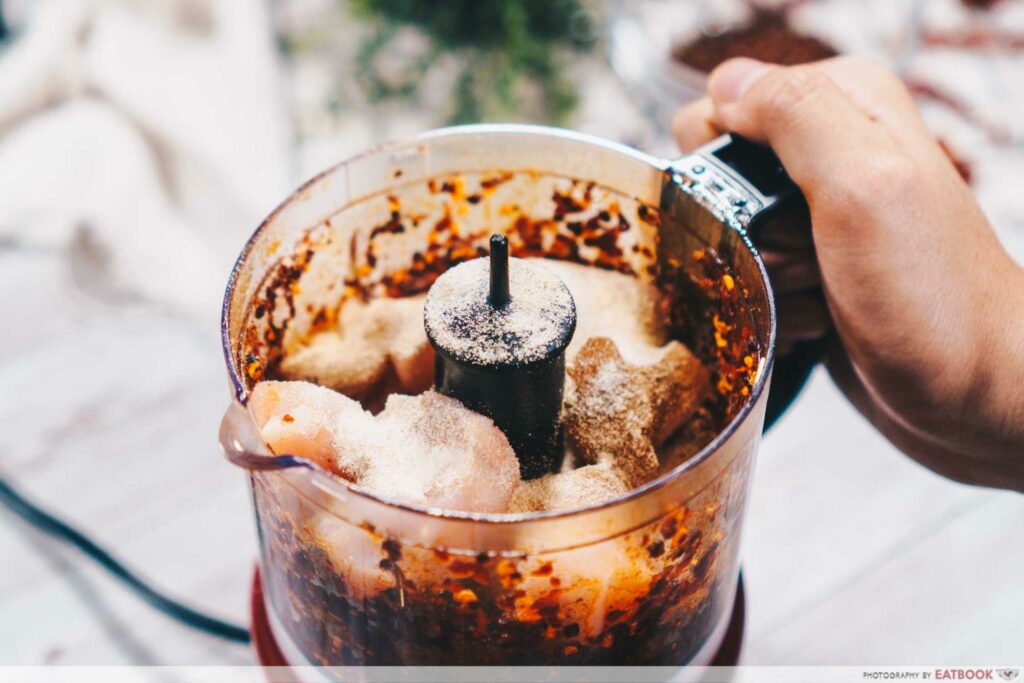 Add cubed chicken breasts, onion powder, garlic powder, ground cumin, salt, and white pepper. Remember to cut the breasts into cubes before placing them inside the food processor—you don't want to get uneven pieces of meat either.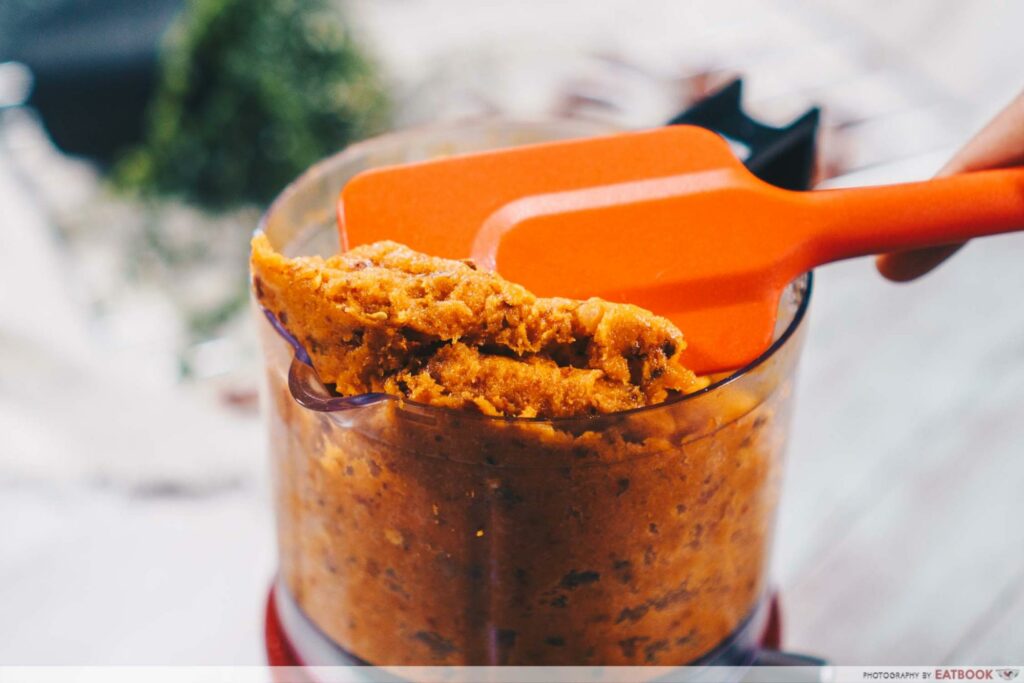 Give the mixture another round of blitzing with the food processor. This time, we're looking for a smooth and gooey mixture. If there are still noticeable clumps of meat inside, give the processor a whirl for another minute.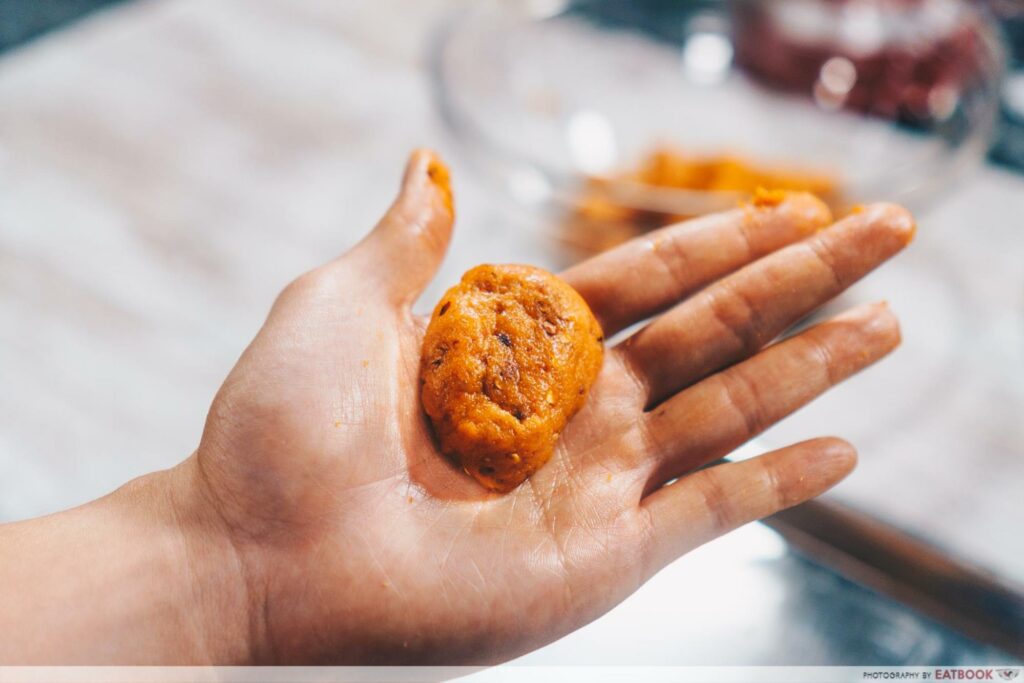 Transfer the chicken mixture to a bowl and start shaping them. The best part of making your own nuggets is that you can shape them however you like. We opted for a size that's slightly larger than a McNugget, but feel free to let your creative juices run wild.  
Thereafter, pop them into the freezer for an hour. This step is important as it allows the nuggets to firm up before being deep-fried.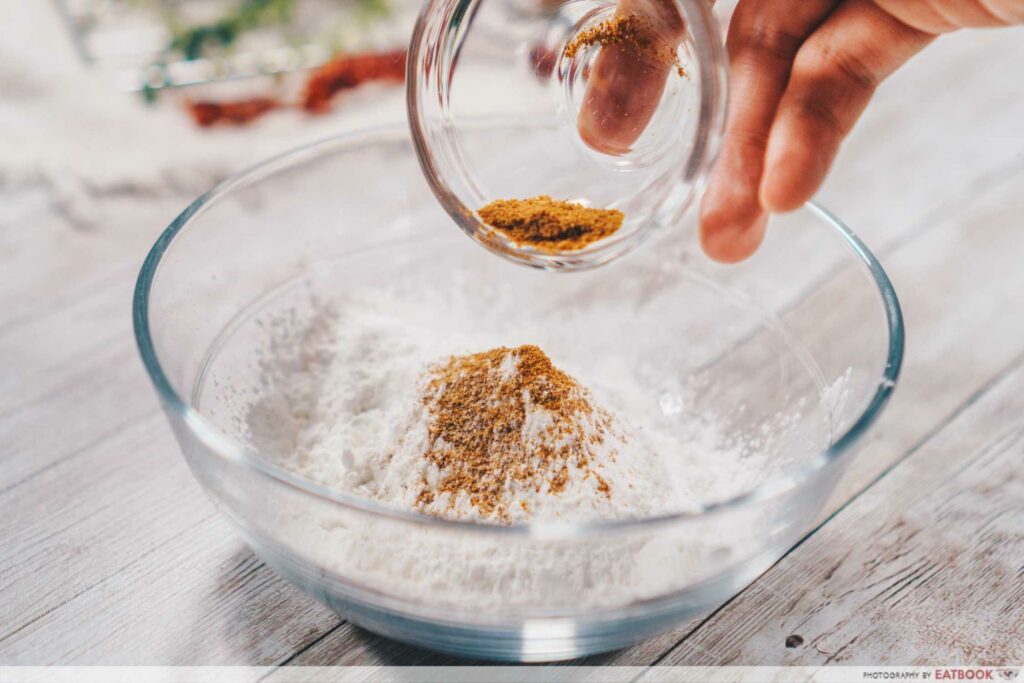 Prepare the dry mix next. This flour mixture is essential in giving the nuggets a crispy and flavourful crust. 
We used a mixture of cornstarch and flour here as the former gives a lighter texture to the batter, similar to what is used in tori karaage.  A pinch of cumin is also added for flavour.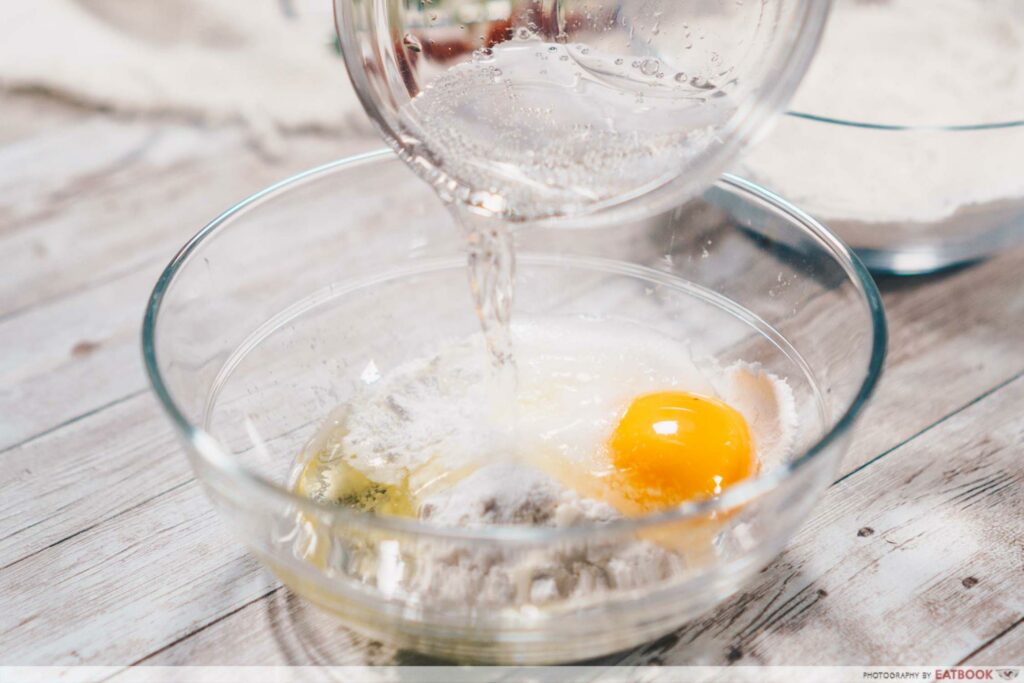 Dipping the nuggets in the dry mix alone isn't enough. You need something thick and gooey to protect the meat as it fries in hot oil. 
Enter the wet mix. Combine cornstarch with flour, salt, pepper, egg, baking powder, baking soda, and a chilled splash of soda water. We used soda water here as it makes the batter lighter and crispier as compared to milk or water.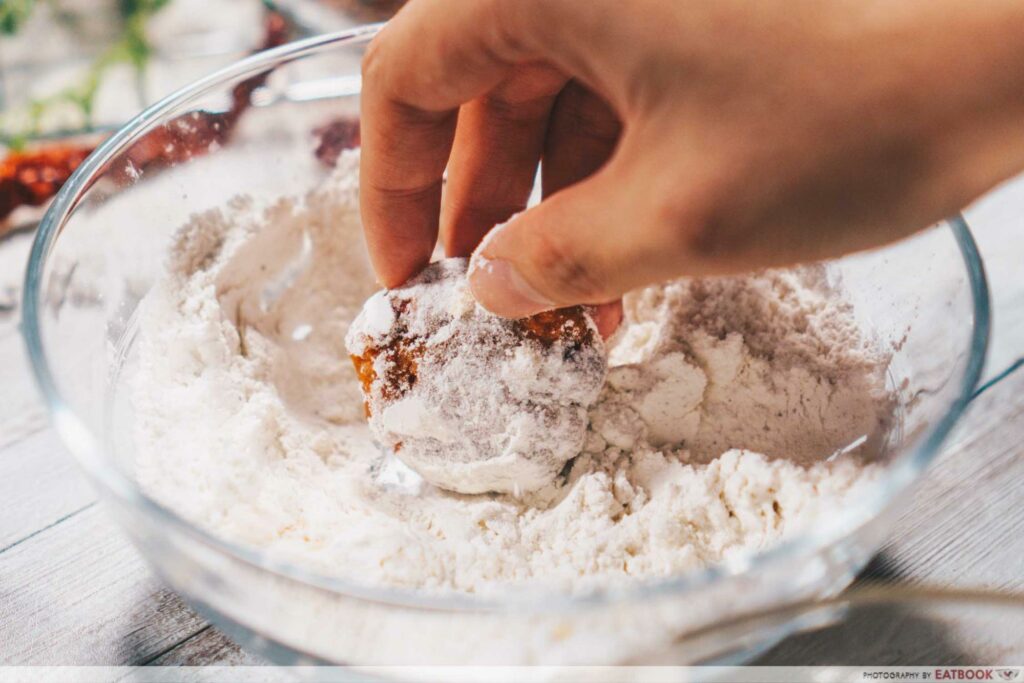 Once you're done with both mixes, start dipping the frozen nuggets into the dry mixture.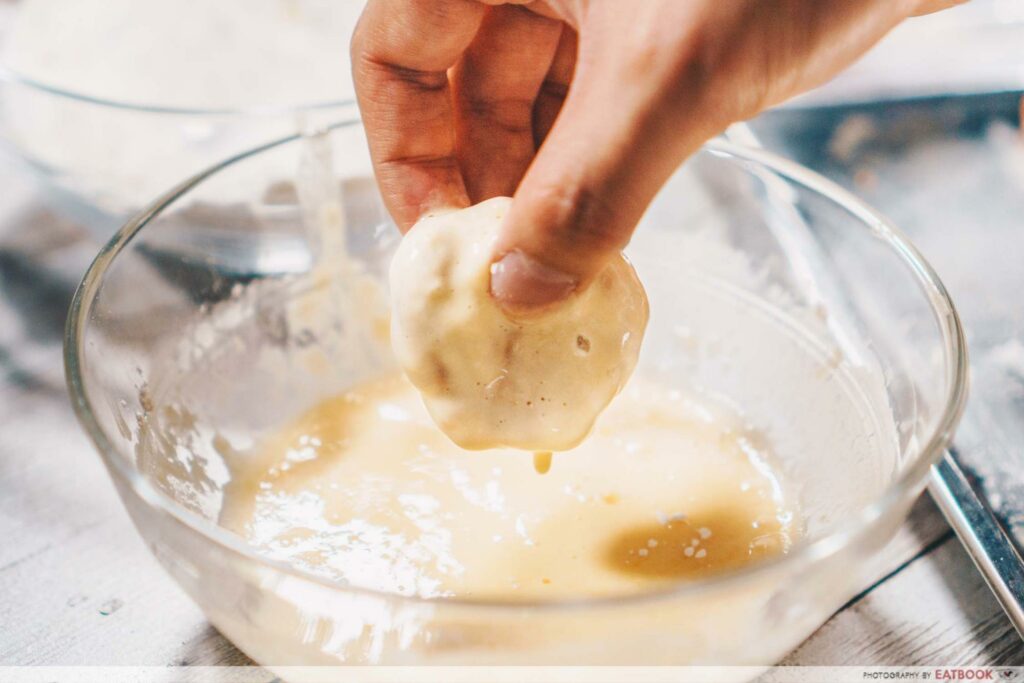 Then the wet mixture.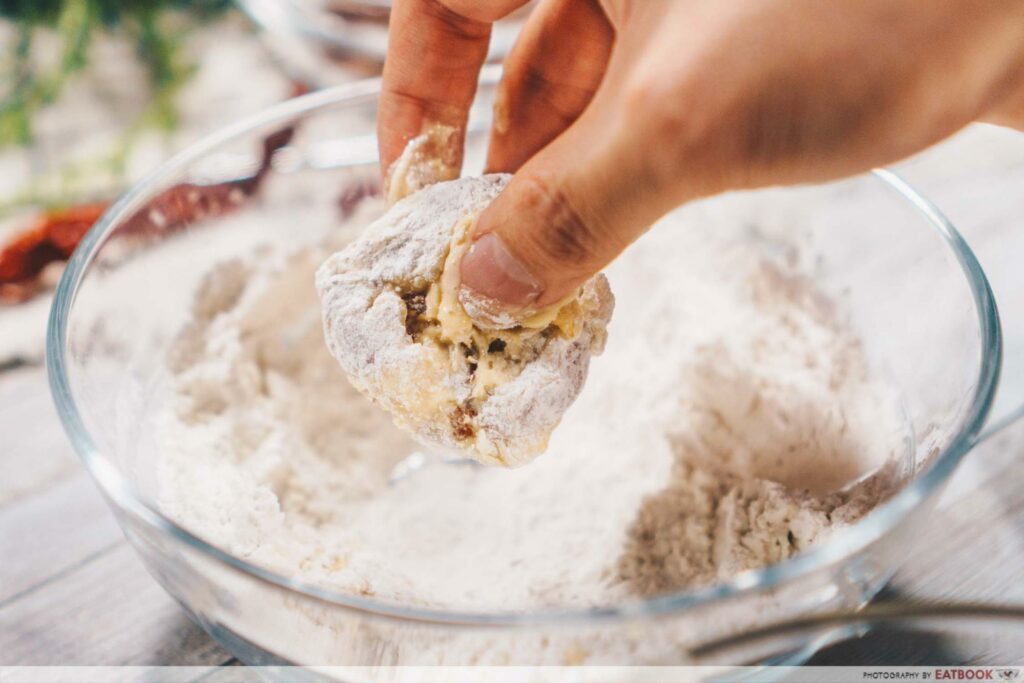 And back to the dry mix again. This three-step process ensures that the nugget gets fully coated with the thick batter, resulting in a beautiful fry.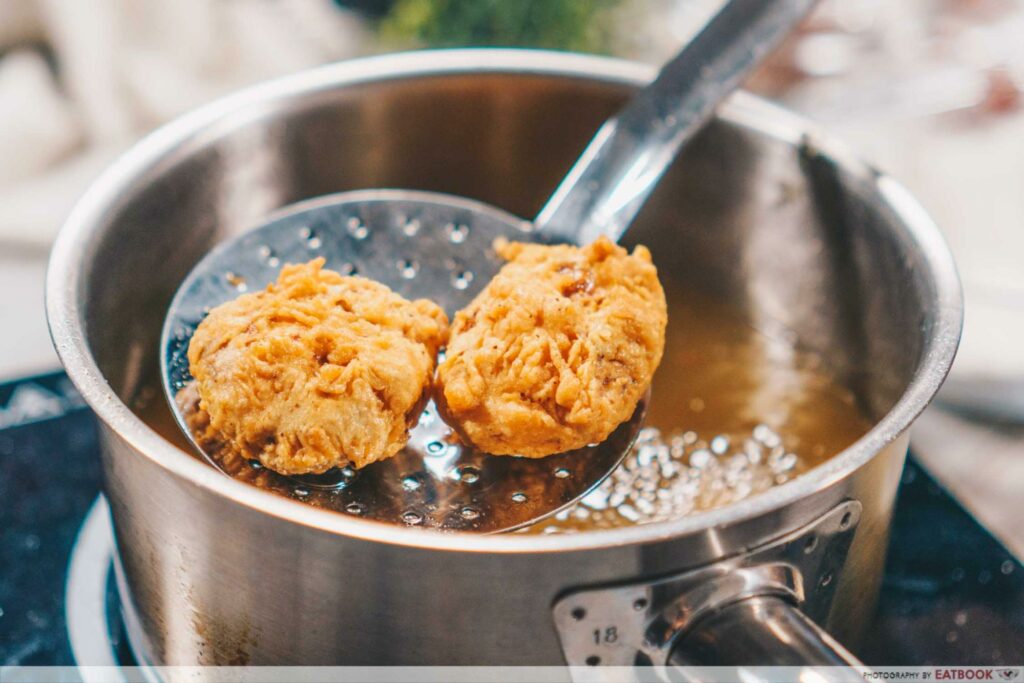 Get a pot of oil hot ready and dunk the nuggets inside. It's important to give them a stir from time to time to make sure they cook evenly. The nuggets will be done when they're golden brown. This should take around five minutes or so.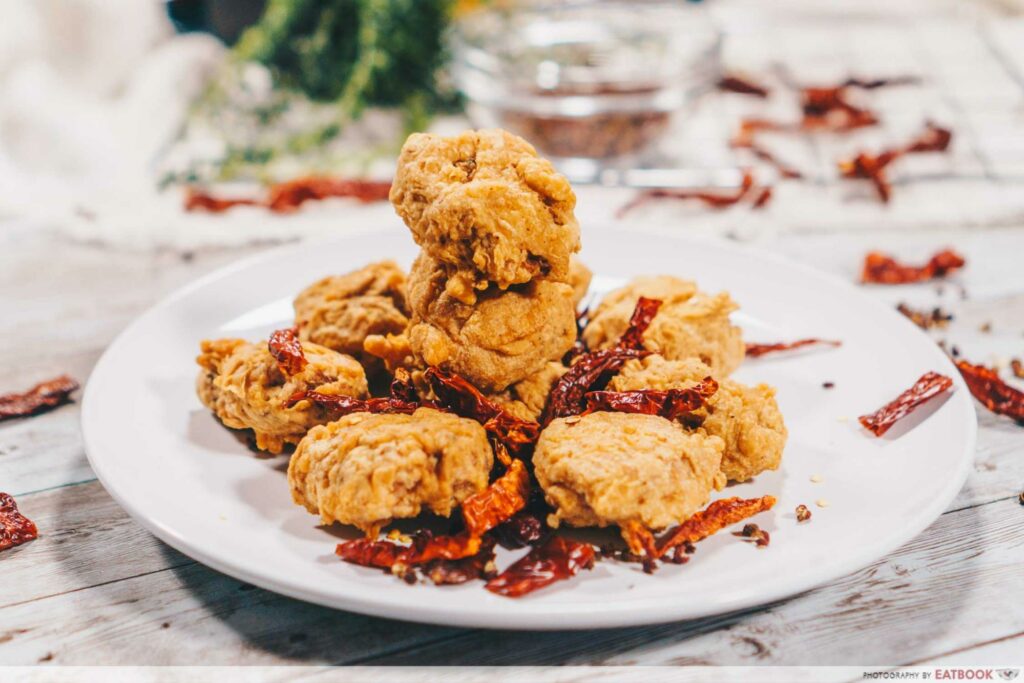 Juicy and crispy, the nuggets also pack a mild level of spiciness while retaining a distinguishable tongue-numbing sensation that's found in ma la dishes.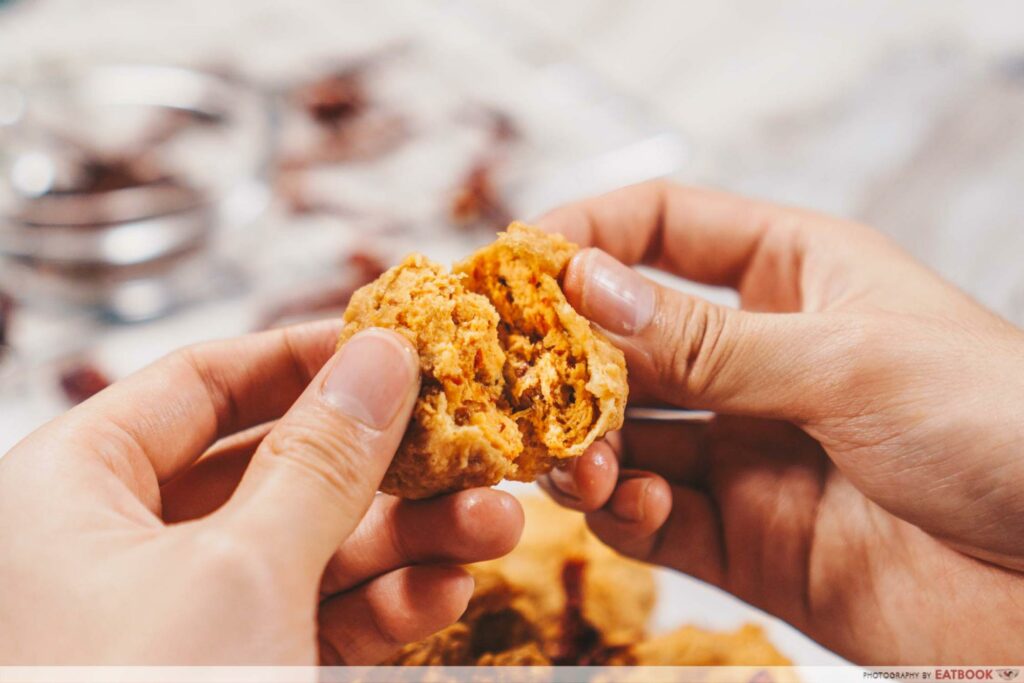 Break the nuggets open, and you'll find that the spices are evenly distributed within the chicken mixture. Like a comfortable pair of jeans, a well-battered nugget will have its batter cling snugly to the meat, instead of falling apart easily. 
9 Ma La Snacks You Can Now Get In Singapore If Zhong La Has No Kick
---
Ma La Nuggets recipe
---
Yield: 12 pieces
Cooking time: 30 minutes
Ingredients:
Chicken mixture:
1 teaspoon ground cumin
1 tablespoon Sichuan peppercorn
5g dried chilli, chopped
2 tablespoon Lao Gan Ma chilli sauce
2 chicken breast, cubed
1 tablespoon onion powder
1 tablespoon garlic powder
½ teaspoon salt
1 teaspoon white pepper 
Dry mix:
60g flour
25g cornstarch
1 teaspoon ground cumin

Wet mix:
10g cornstarch
30g flour
1 egg
1 teaspoon baking powder
¼ teaspoon baking soda
¼ cup soda water, chilled
½ teaspoon salt
½ teaspoon white pepper 
Vegetable oil for deep frying 
Directions:
Start by finely mincing Lao Gan Ma sauce, dried chilli, and Sichuan peppercorn in a food processor. 

Add the chicken breast, onion powder, garlic powder, salt, white pepper, ground cumin to the chilli mixture and blend until everything is smooth and gooey. 

Shape the mixture into individual nugget portions and freeze for one hour. 

To prepare the dry mix, stir the flour, cornstarch and ground cumin together. Set aside.

To prepare the wet mix, stir the cornstarch, flour, salt, pepper, egg, baking powder, baking soda, and soda water together. 

Heat the vegetable oil till it reaches 170 degrees. 

Dunk the nuggets into the dry mix, then the wet mix, and finally the dry mix again.

Fry in the heated vegetable oil until it turns golden brown. 

Drain on kitchen towels and serve immediately. 
Photos taken by Lim An.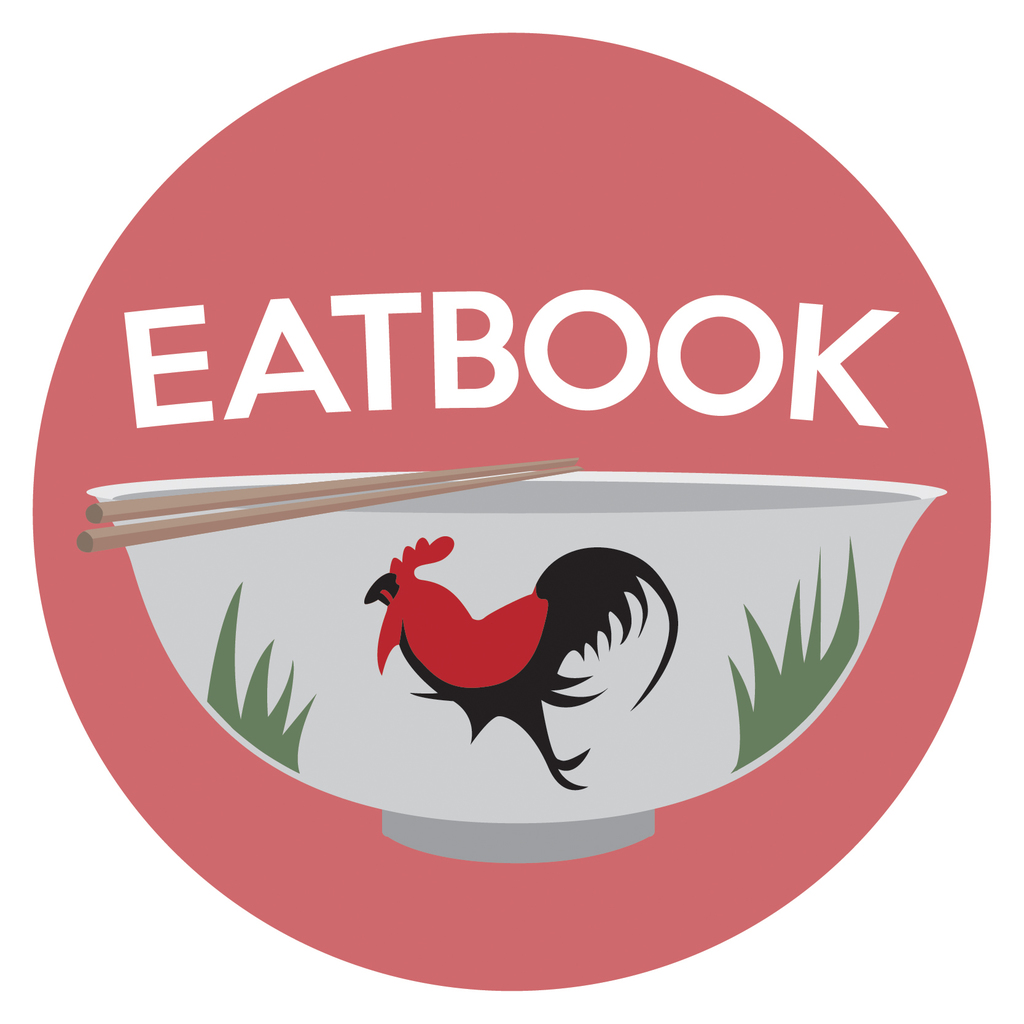 Drop us your email so you won't miss the latest news.