---
Ma la restaurants in town to ignite your belly
---
I have a special love-hate relationship with ma la. While nothing can quite compare to tucking into a bubbling cauldron of spicy numbing soup or a devilishly fragrant ma la stir-fry, I can only find myself sorely regretting the fiery effects hours later.
Ma la is derived from the Chinese characters for "numbing" (麻) and "spicy" (辣), a reference to the intensely addictive mouth-numbing sensation that comes with every spoonful.
A staple of Sichuan cuisine, the key ingredient in every ma la recipe is Sichuan peppercorns. The culprits behind the trademark tingly numbing sensation, it's also mixed with other aromatics such as garlic, dried chilli and cumin seeds.
With a carton of milk in hand and our stomachs lined with Gaviscon, we went down to seven ma la restaurants in and around town and tried out their spicy dishes.
---
1. Riverside Grilled Fish
---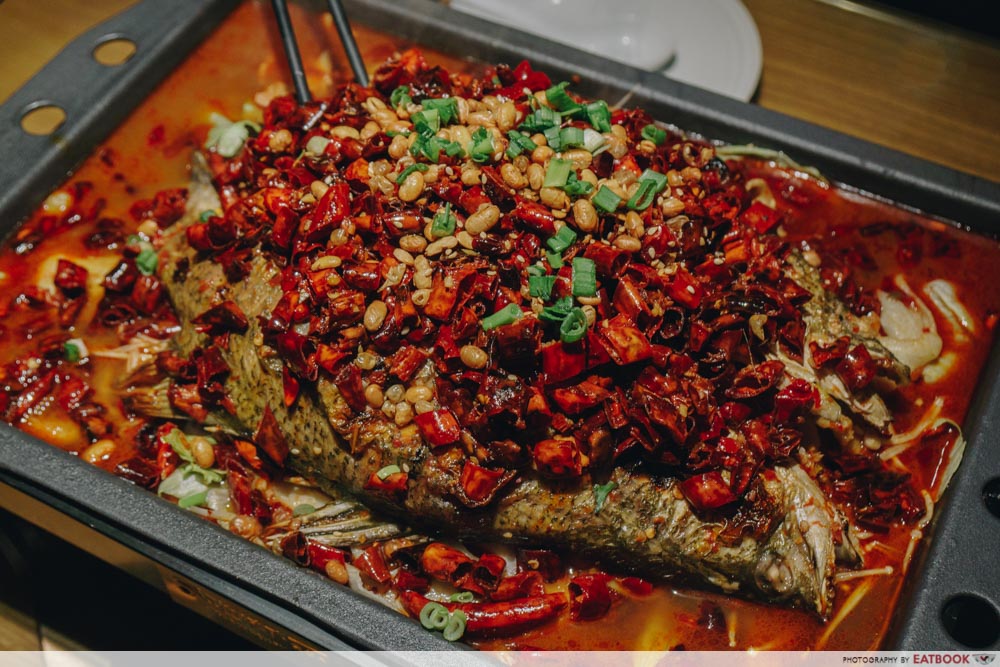 This intimidating platter of fish at Riverside Grilled Fish might look fiery hot at first, but take a closer look at kao yu, or grilled fish, and you'll realise why it's just so popular thanks to its large size and piquant flavours. This Chongqing favourite consists of a whole fish that is grilled, before being gently poached in a flavourful sauce that is packed full of aromatics.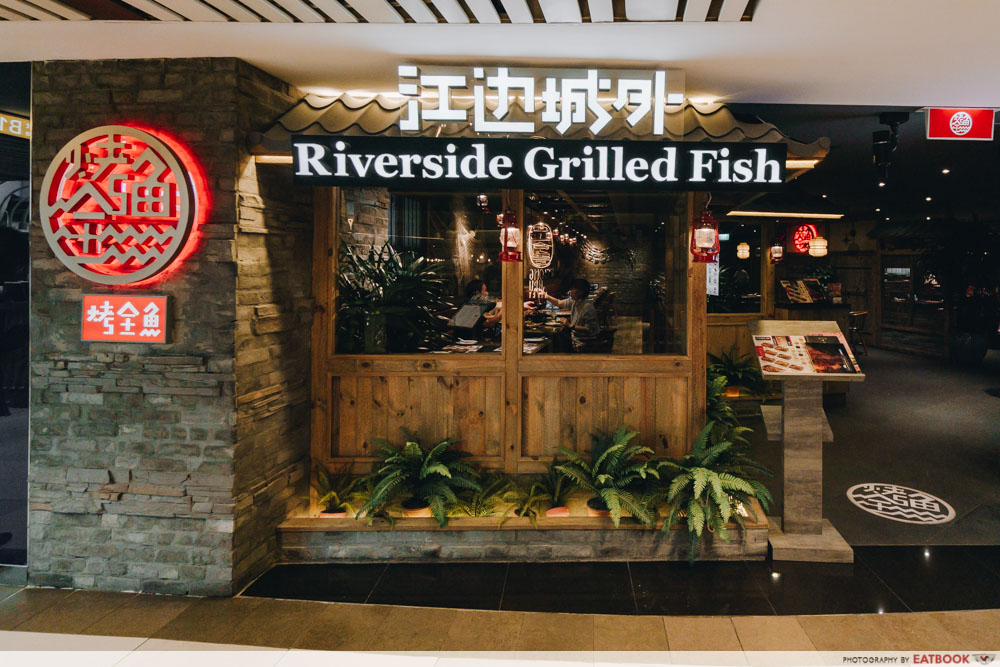 Ordering is simple, pick from four types of fish, eight sauces, and you're all set. We went for Sea Bass ($35++) and their Signature Fragrant Spicy Sauce, which has a slightly milder numbness as compared to the typical ma la sauce.
There's also a wide selection of side dishes that you can pick to poach together with the fish. This includes favourites such as Pork Belly ($4.80++) and Lotus Root ($3.80++).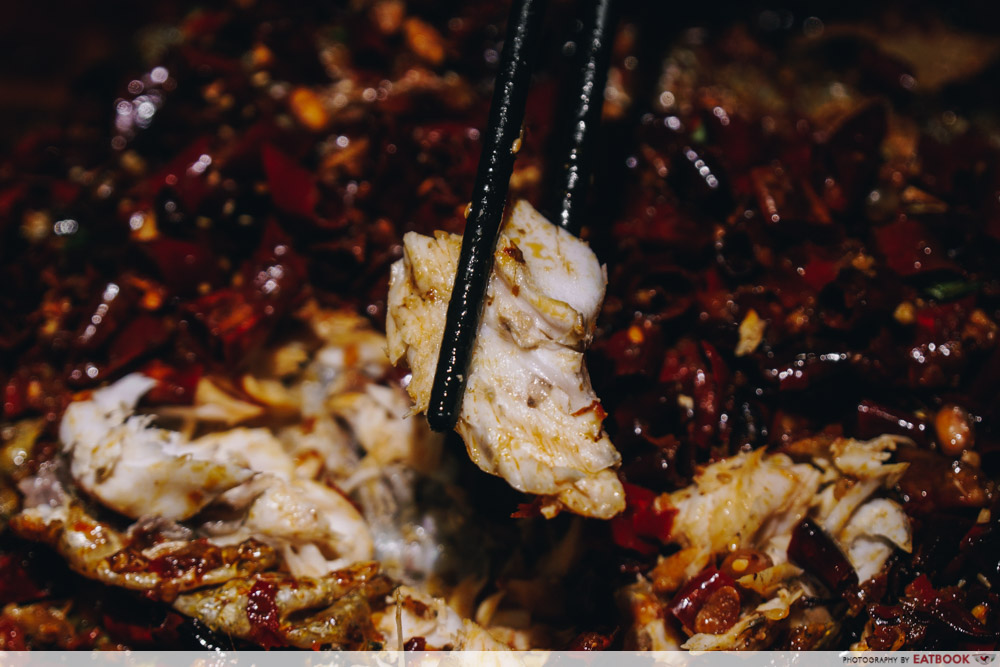 The chunky fish meat scrapes away easily with chopsticks, and is sweet and firm. We recommend getting a side of Pan-fried Shredded Pancake ($4.80++) to soak up the rich and flavourful sauce.
Address: 252 North Bridge Road, #B1-06/07, Raffles City Shopping Centre, Singapore 179103
Opening hours: Daily 11am to 10pm
Tel: 6352 2035
Website
---
2. Da Miao Hot Pot 大妙火锅
---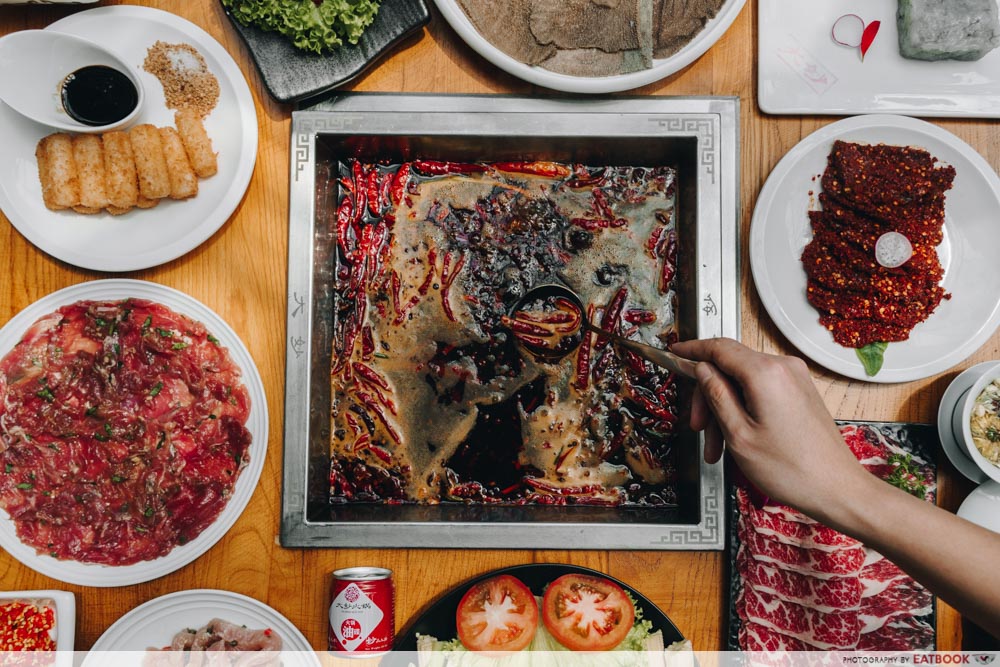 Hailing from Chengdu, Sichuan, Da Miao Hot Pot 大妙火锅 is not just any regular hot pot restaurant. Step into the classy interior, and you'll find pictures of celebrities such as Stephen Curry and Michelle Obama who have visited the main store in China.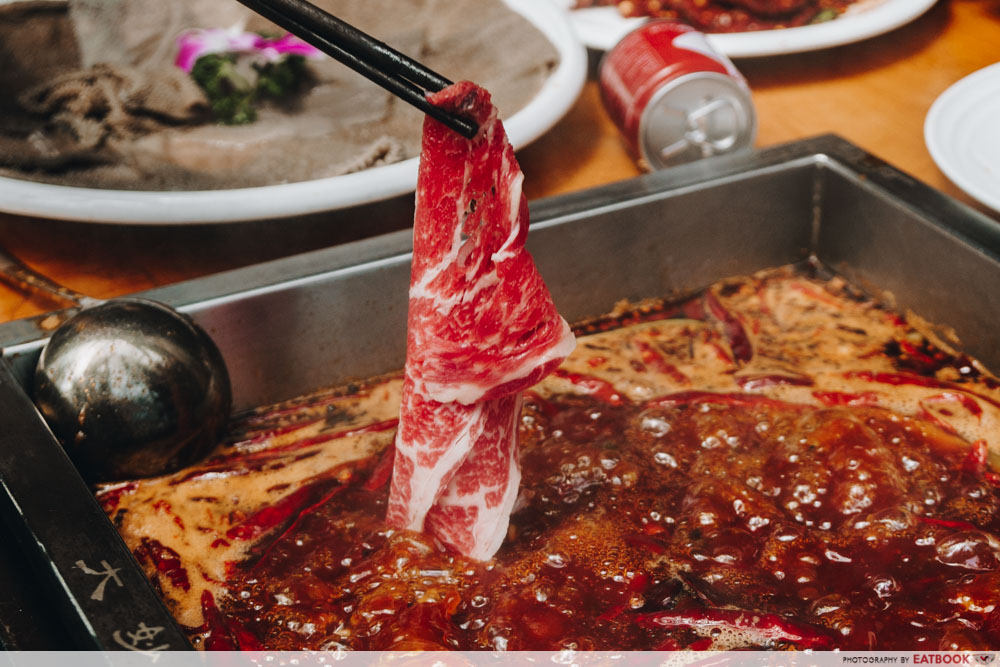 The restaurant only uses pure grapeseed oil from Sichuan in their Damiao Special Spicy Soup Pot ($22++). This gives a more refreshing and natural flavour to the hot pot, as compared to typical ma la butter. The combination of chicken and pork bone broth is also specially imported from Chengdu, requiring a full day's worth of boiling for a complete extraction of flavours.
Spice lovers will absolutely love the Spicy Beef ($12++), which comes with a thick jacket of dried chilli flakes. Cook it in the fiery spicy soup pot for double the spice effect. The beef slices are cut to just the right amount of thickness, giving a nice tender texture.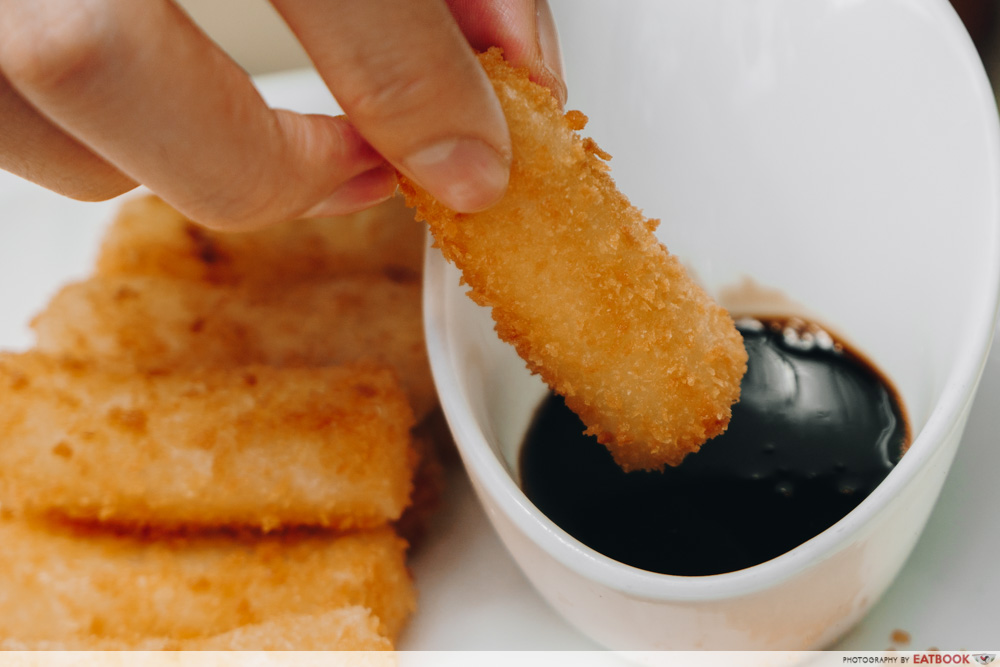 Make sure to also leave room for Glutinous Rice Cake with Brown Sugar ($6++). These rice cakes are freshly handmade daily and are fried to give an uber crisp and light batter. The sweet brown sugar sauce is also a welcome respite for those wanting to quench their tongues with something sweet after a sizzling meal.
Address: 3 River Valley Road, Clarke Quay Block C #01-11, Singapore 179022
Opening hours: Mon-Thur 11:30am to 10:30pm, Fri-Sat 11:30am to 5am, Sun 11:30am to 10:30pm
Tel: 6250 9969
Website
---
3. Chuan Grill & Noodle Bar (川。串。面)
---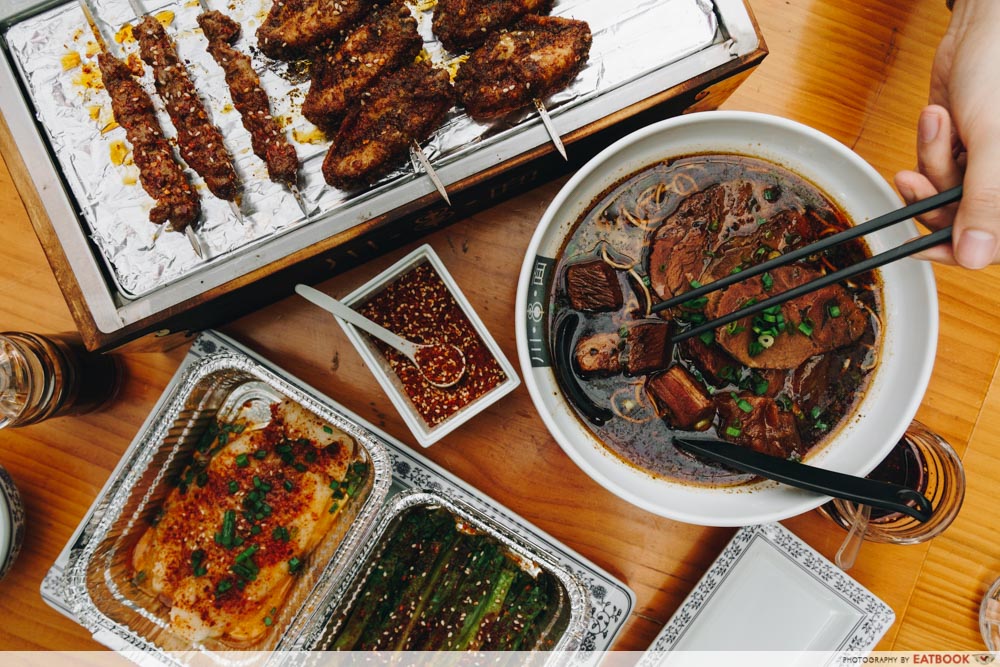 Coming in many iterations, ma la is not only relegated to hot pots and grilled fish. Chuan Grill & Noodle Bar (川。串。面) specialises in chuan, or meat roasted on skewers. For those who prefer a heavier option, the locally owned restaurant also serves up mean bowls of spicy Sichuan noodles.
Great with a cold pint of crisp golden lager, there are quite a few chuan to choose from. But we went with their best sellers, which are Grilled Mutton ($1.20++) and Mala Chicken Mid-wings ($3.90 for three pieces).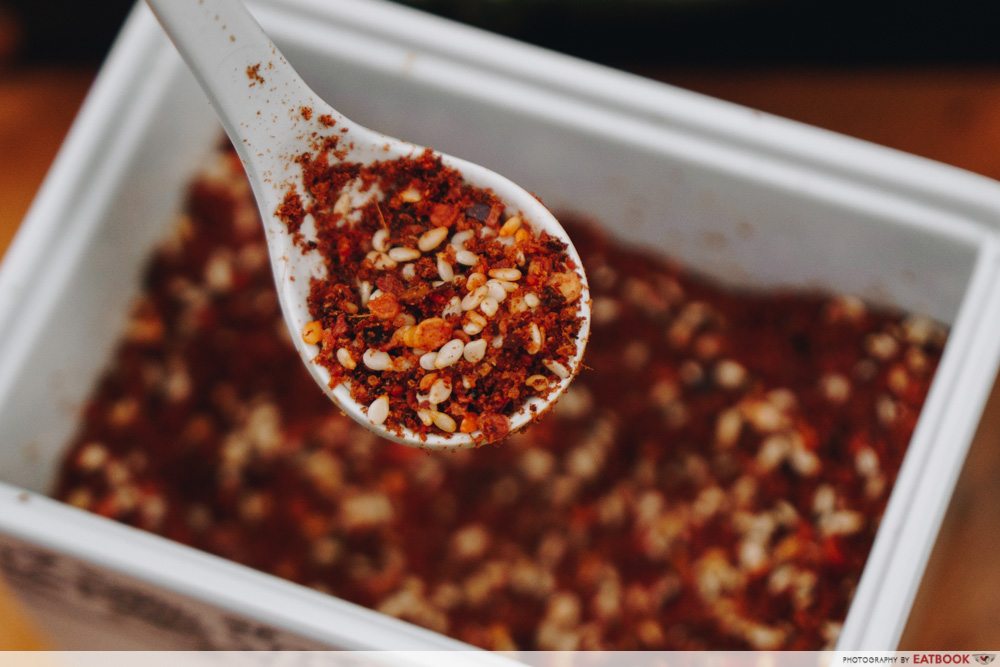 For those who can take the heat, each table comes with a side of Sichuan spice powder, so you can you sprinkle as much as you want on the skewers. The extra boost of spiciness gives an intense amount of heat, going well with the rich and robust meats.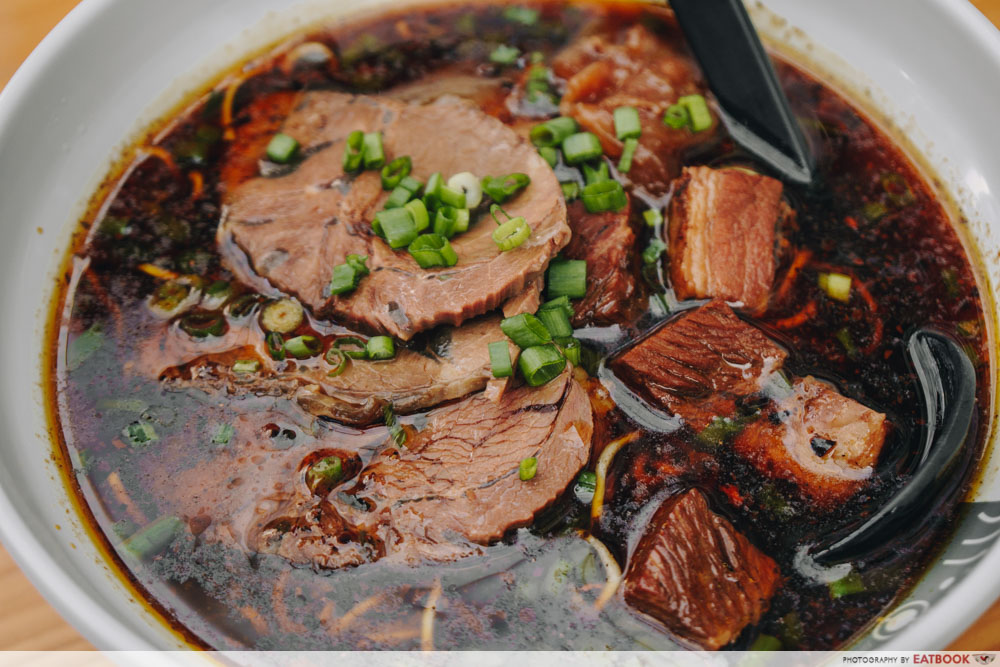 Signature Beef Combination Noodle ($16.50++) is also a popular option with cubes of juicy ribeye, flavourful sliced shank, and spoon-tender tendon. While there is a dry option as well as pork bone soup available, it's recommended to go for their braised beef soup. This delicious combination of beef bone and meat is boiled together for hours with a variety of spices, including the famous Sichuan peppercorn.
Address: 3 River Valley Road, Clarke Quay Block A #01-01, Singapore 179020
Opening hours: Daily 11:30am to 2:30pm, 5:30pm to 4am
Tel: 6253 8849
Website
---
4. Xiao Long Kan Hotpot
---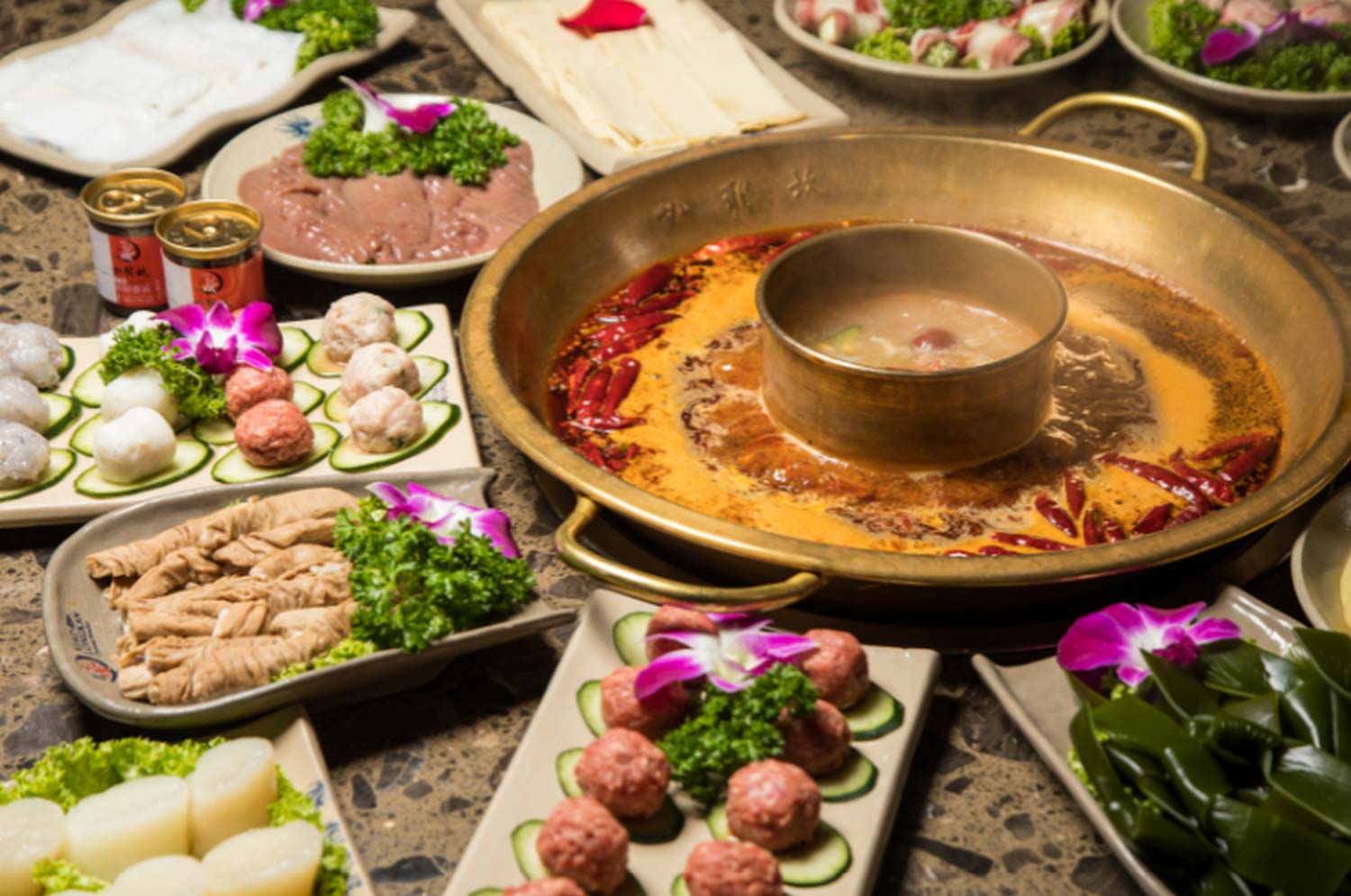 Open till 6am daily, Xiao Long Kan Hotpot satisfies any ma la cravings in the wee hours. Originating from Chengdu, Sichuan, the store is decorated in a unique Ba Shu interior decor, with elements such as wooden furniture and carved wooden walls.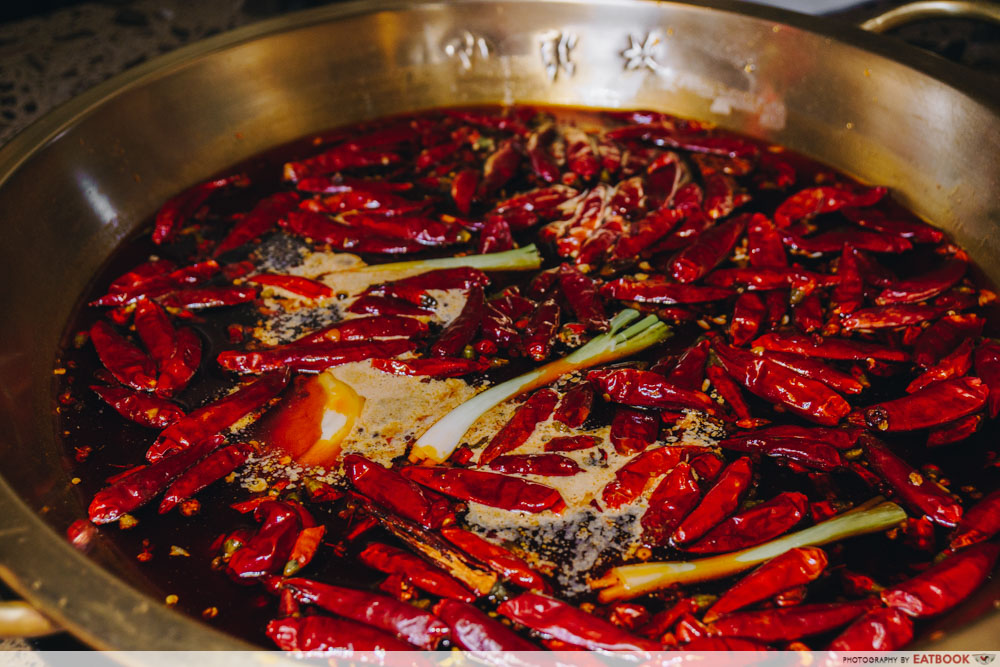 For an indulgent experience, go for the Butter Spicy Hot Pot ($18++). As compared to Da Miao, the hot pot is given an additional boost of flavour from ma la butter. This gives the hot pot a creamier and richer consistency, but also possibly an earlier appointment to the washroom.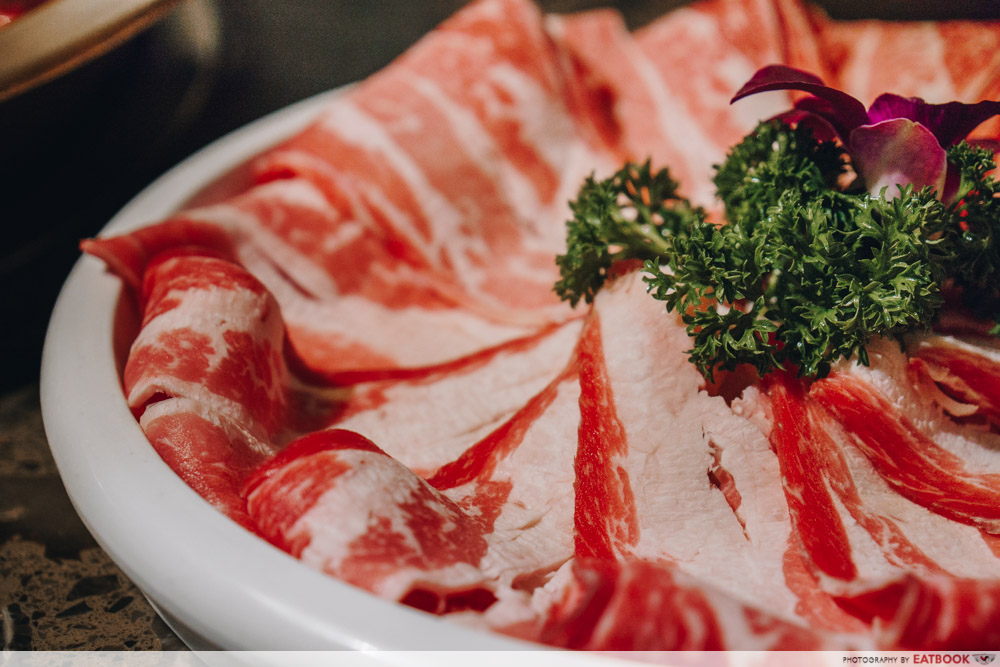 I'm a fan of their Australian Prime Beef Slice ($26++), which comes packed with generous layers of fat that go well with the spicy concoction.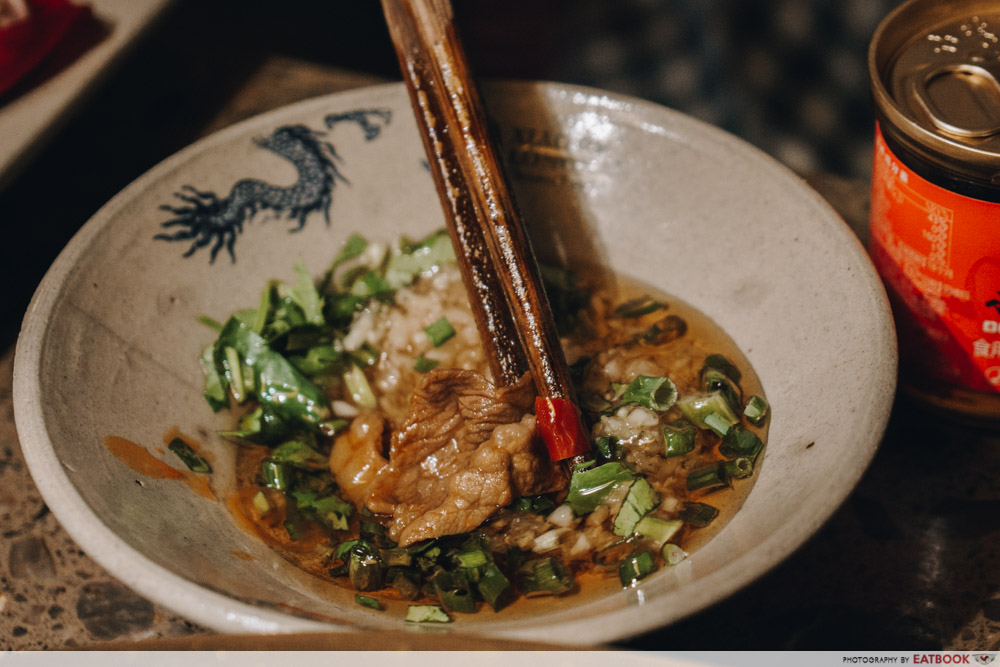 A tip for those who can't take the spice, Sichuanese like to dip the meat into a sesame oil blend, garlic, spring onion and coriander to neutralise the spiciness.
Address: 200 Victoria Street, #02-54, Bugis Junction, Singapore 188021
Opening hours: Daily 11am to 6am
Tel: 6909 6458
Website
---
5. Lokkee
---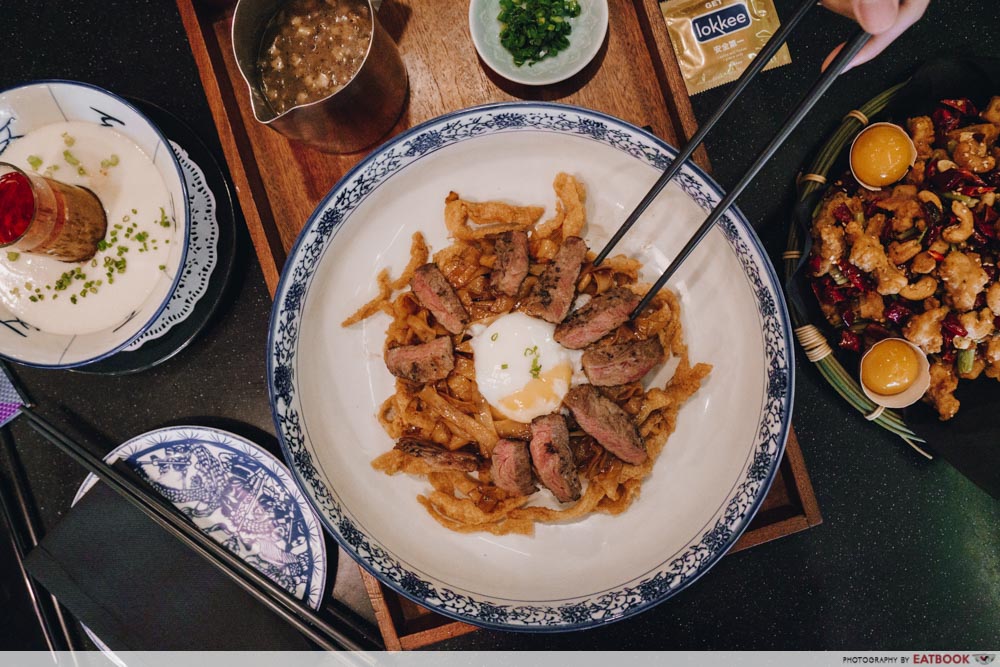 Inspired by Chinese fare in cosmopolitan cities such as New York, London and Sydney, Lokkee offers unique and creative creations.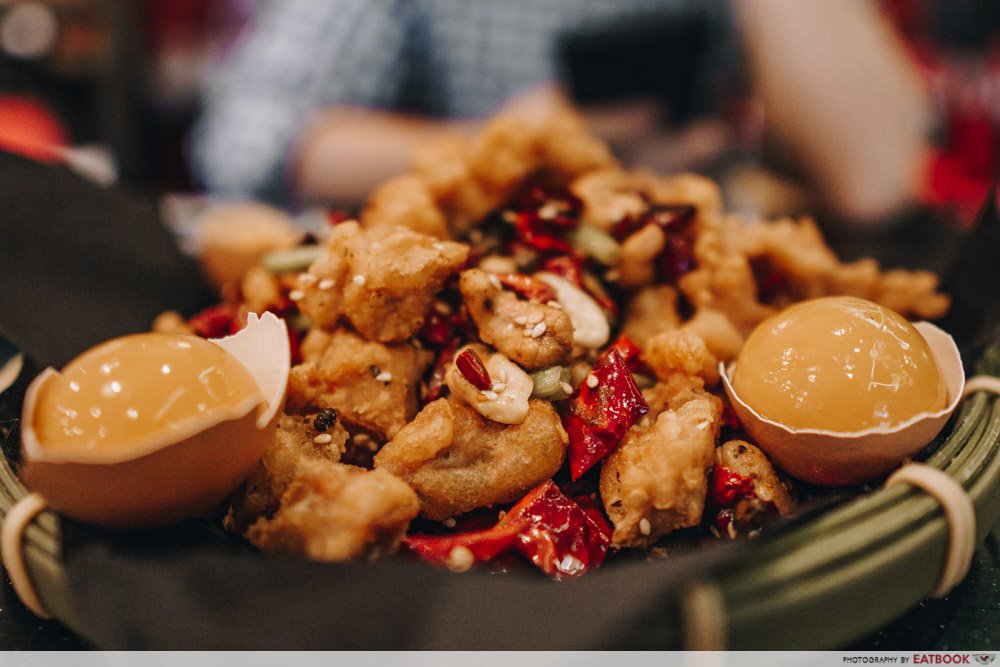 Adding on to the heat is their popular Firecracker Chicken Nest ($28++). A variation of the popular la zi ji, fried chicken is tossed with toasted dried chillies and Sichuan peppercorns to give an elevated experience to a perennial favourite. Little spheres of mango coulis are also given to help cut through the spiciness from the meat.
For those who want a break from the spice, give their Wagyu Truffle 'Hor Fun' ($60++) a try. Here, regular beef hor fun is taken to the next level with A4 Kagoshima Wagyu and truffle gravy.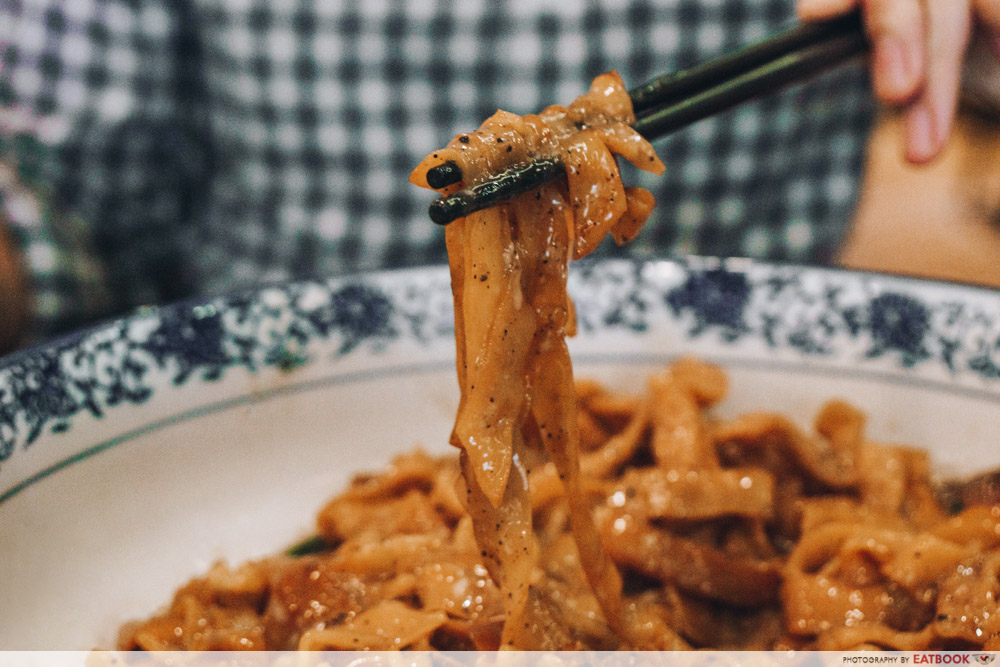 Perfumed with loads of wok hei, the noodles are an absolute delight when mixed with rich and fragrant truffle gravy.
Address: 68 Orchard Road, #03-01, Plaza Singapura, Singapore 238839
Opening hours: Daily 11am to 3pm, 5:30pm to 10pm
Tel: 6884 4566
Website
---
6. Ooh
---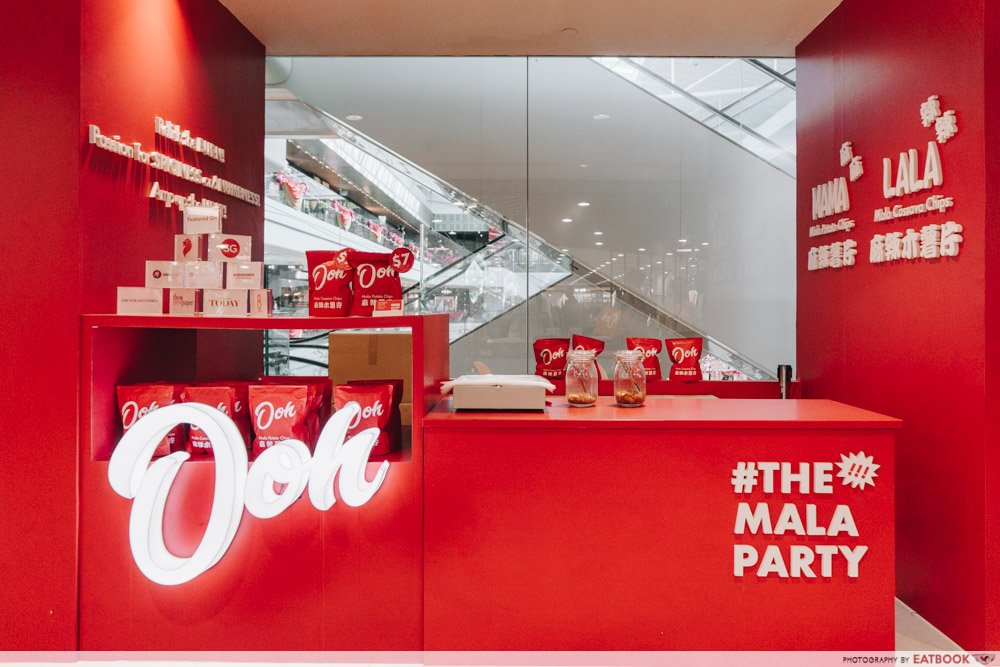 For those who need their fix of ma la on the go, Ooh comes to mind for their fiery ma la chips. Paying homage to Calbee spicy chips, the owner wanted to create a ma la version that packs an authentic, tongue-numbing punch.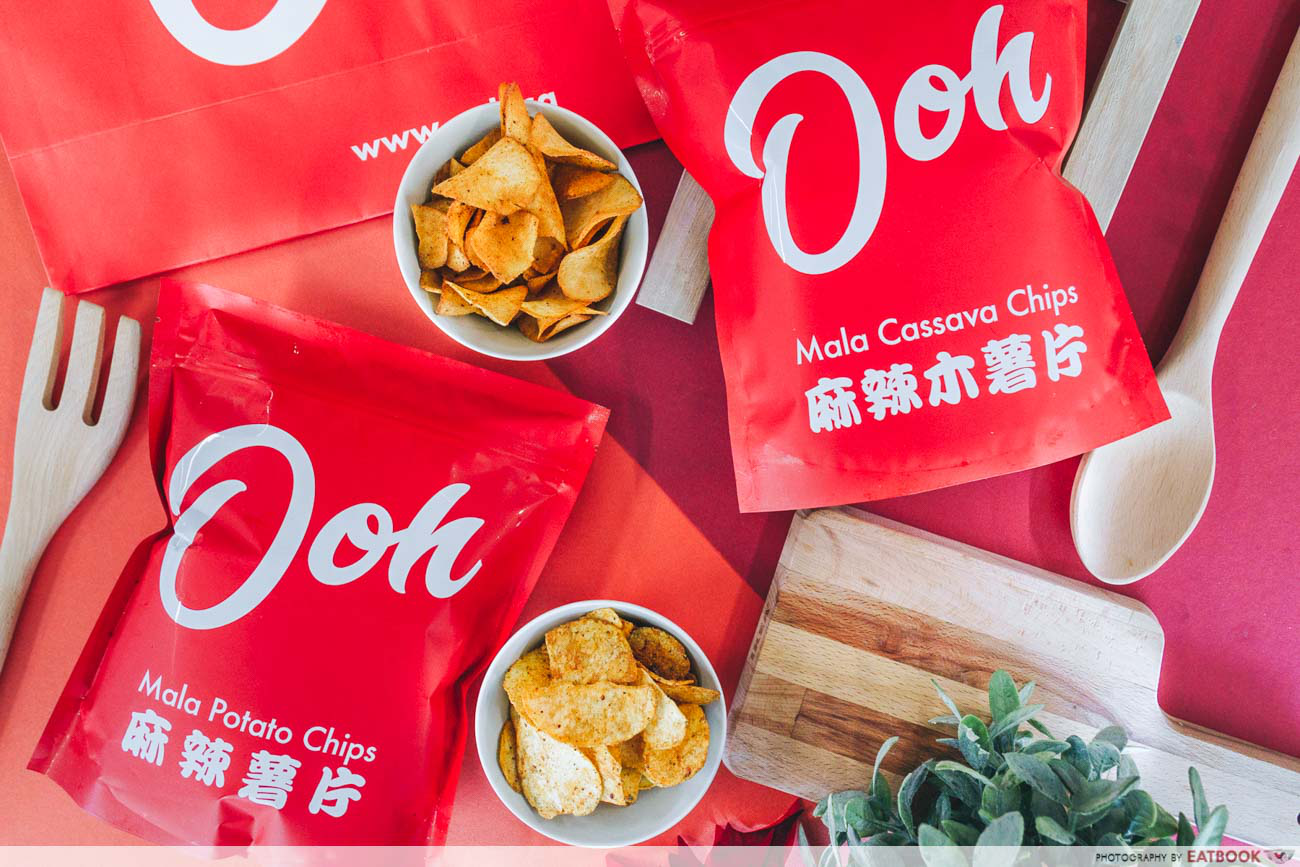 Made in Singapore, this home-grown chain has just two products on offer. The Ooh LALA Mala Cassava Chips ($7) and Ooh MAMA Mala Potato Chips ($7). Both versions feature their signature ma la spice blend that is tossed with either thinly sliced cassava or potato chips.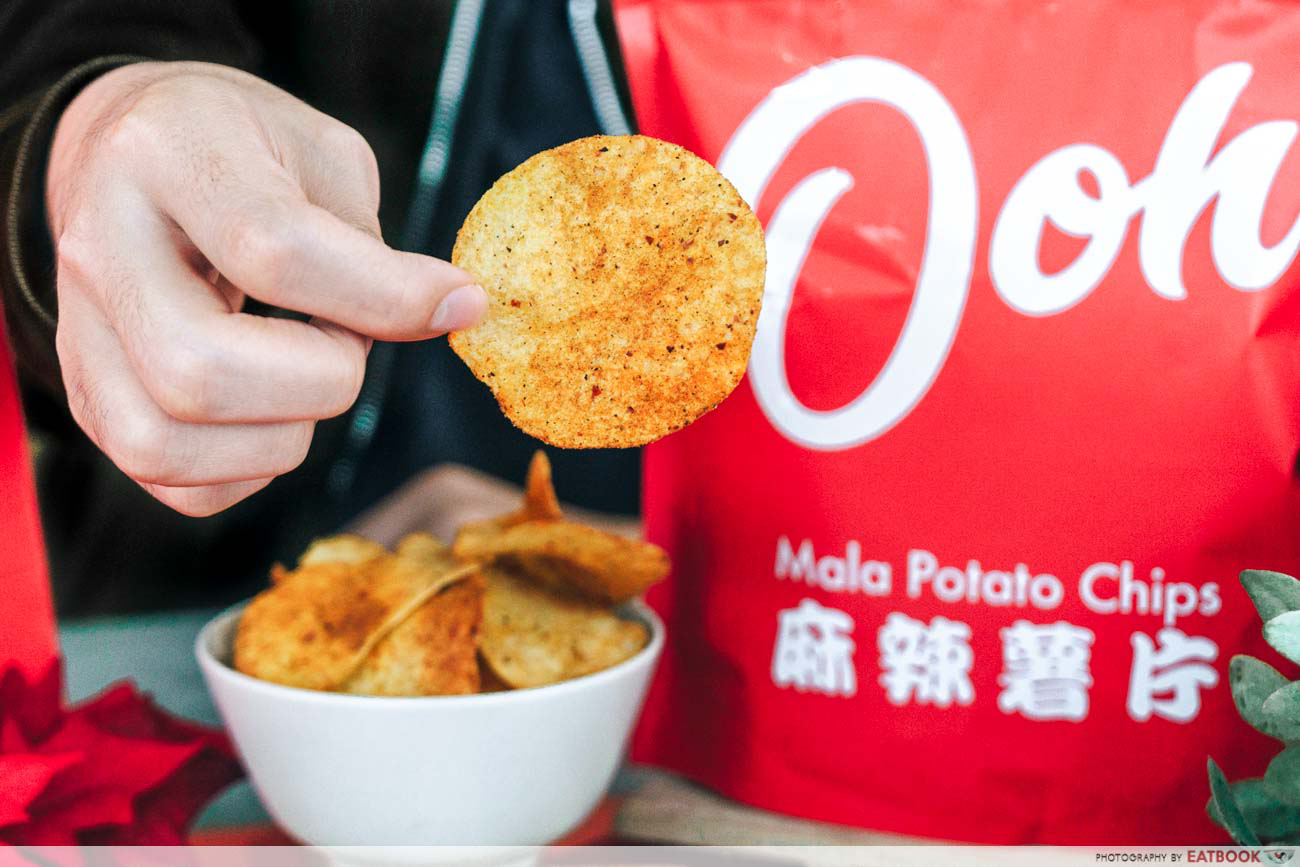 I recommend going for the potato chips for an intense ma la experience. A single bite was all it took for us to get an idea of how potent these chips are. Crispy and light, the chips were delicately fried. But the showstopper was the spice blend, which gave an amazingly intense numbness to our mouths.
Passing them around the office, a colleague remarked on just how spicy they were, all while reaching out for seconds. Sometimes actions speak louder than words.
Address: 68 Orchard Road, #06-K5, Plaza Singapura, Singapore 238839
Opening hours: Daily 11am to 9pm
Tel: 8868 0368
Website
---
7. Crystal Jade La Mian Xiao Long Bao
---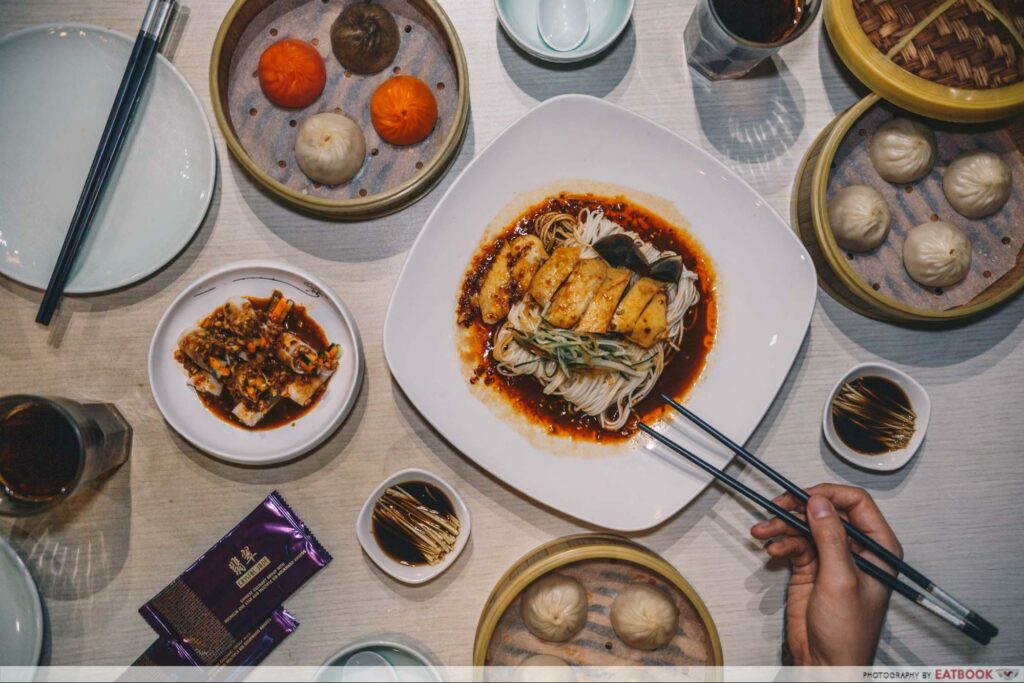 What makes Crystal Jade La Mian Xiao Long Bao different from the other Crystal Jade restaurants is its specialisation in hand-pulled noodles and beautifully crafted xiao long bao.
While prices here are slightly more affordable as compared to the other Crystal Jade restaurants, the quality of food remains consistent throughout.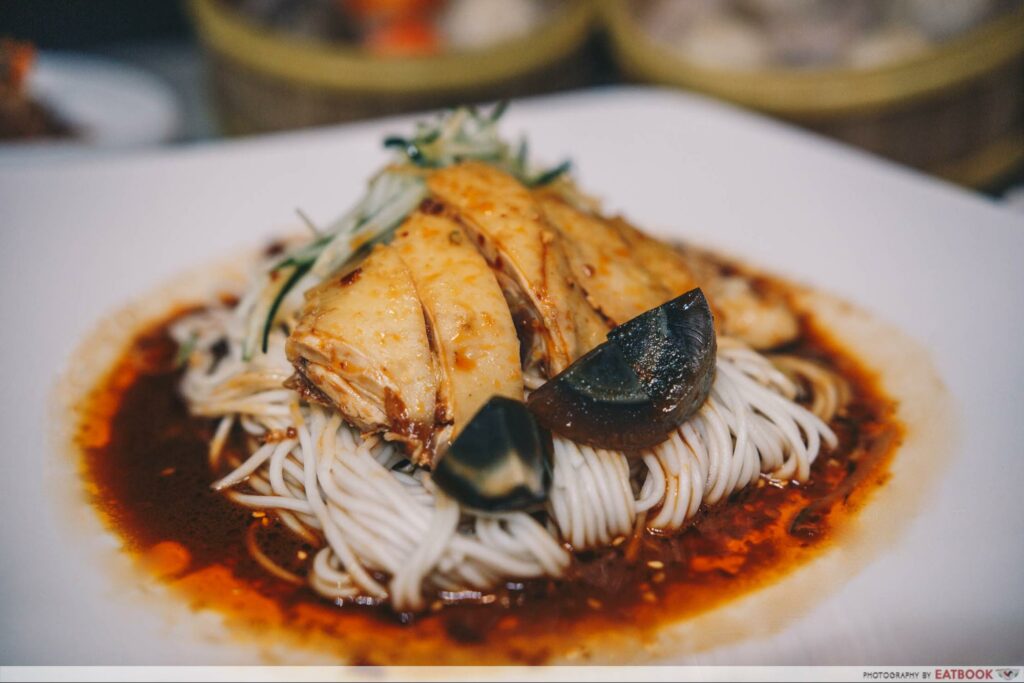 The noodles here are particularly special, with the La Mian with Chilled Poached Chicken in Szechuan Style ($12.80++) served chilled to give a refreshing flavour.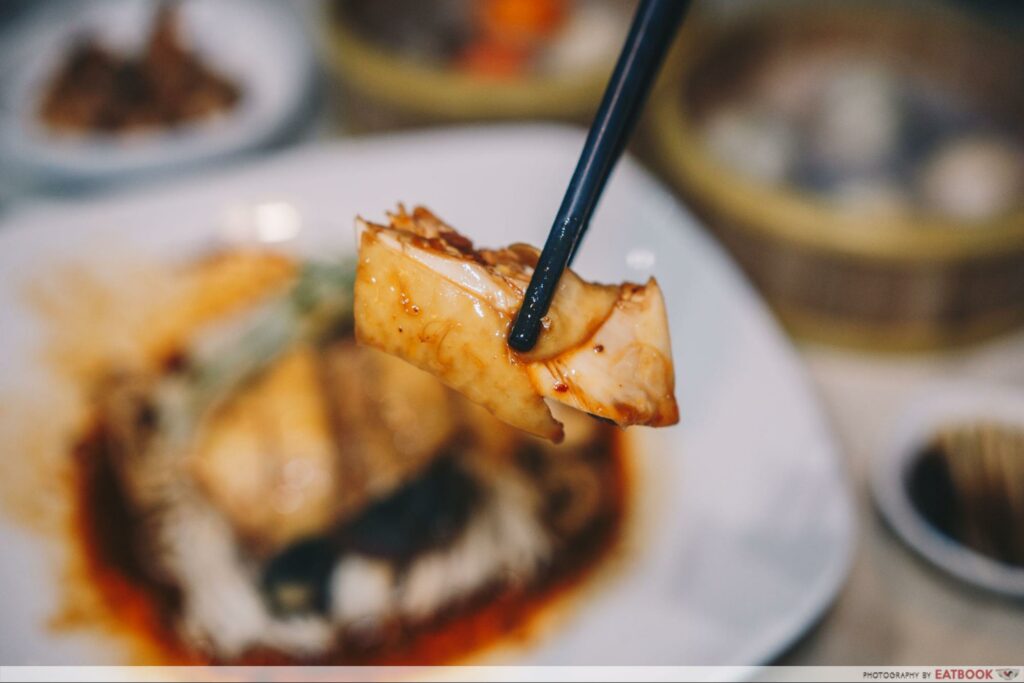 This refreshingly spicy bowl of noodles is a real winner with fresh hand-pulled noodles and gently poached chicken that are drenched in an aromatic Sichuan sauce.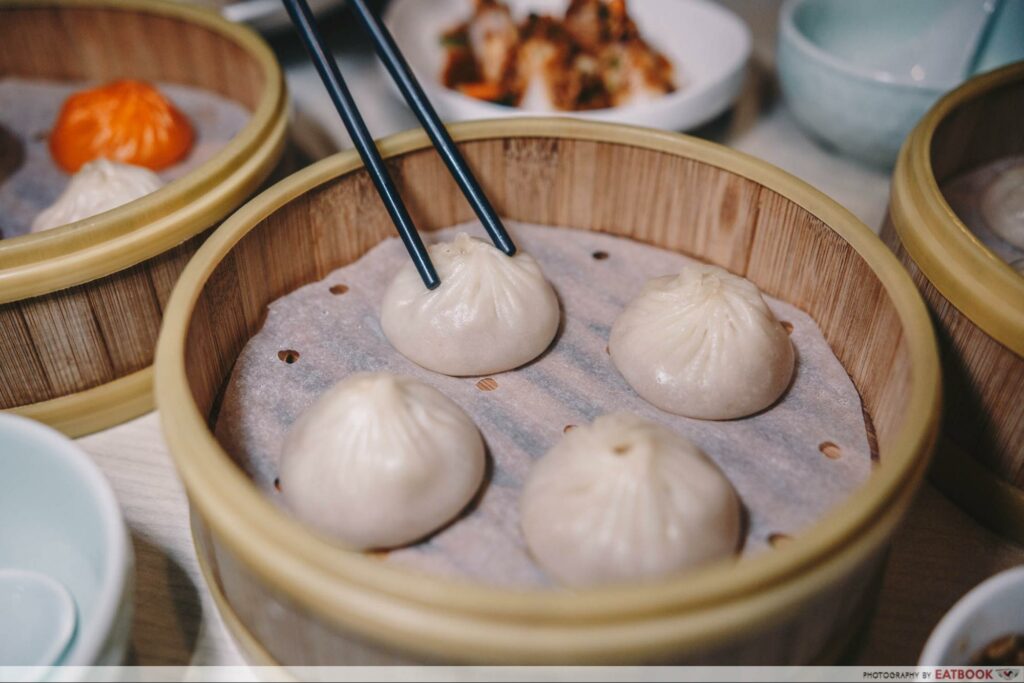 If the noodles might be too tongue numbingly spicy for you, make sure to try their Signature Steamed Shanghai Xiao Long Bao ($5.80++ for four pieces). This dim sum favourite comes filled with a generous mix of minced pork and rich broth that is then wrapped in a delicate and translucent skin and steamed to order.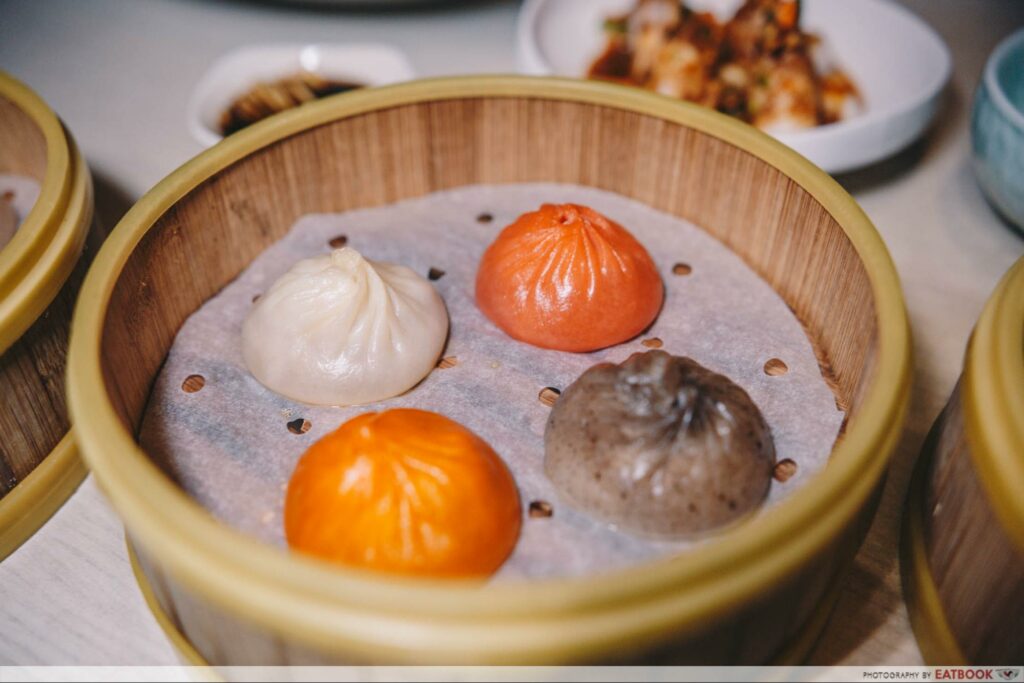 For those looking for something less traditional, the restaurant also offers a unique selection of Signature Assorted Xiao Long Bao ($9.30++ for four pieces). Besides a piece of their original bao, there are also salted egg yolk, chilli crab and truffle xiao long bao.
Purists might flip at this unique rendition, but I find the truffle xiao long bao to be quite decent, with a subtle hint of truffle that goes great with the flavourful xiao long bao's "juice".
Address: 200 Victoria Street, #B1-04A, Bugis Junction, Singapore 188021
Opening hours: Daily 11am to 10pm
Tel: 6339 6902
Website
---
Bonus 1: Xiao Man Niu
---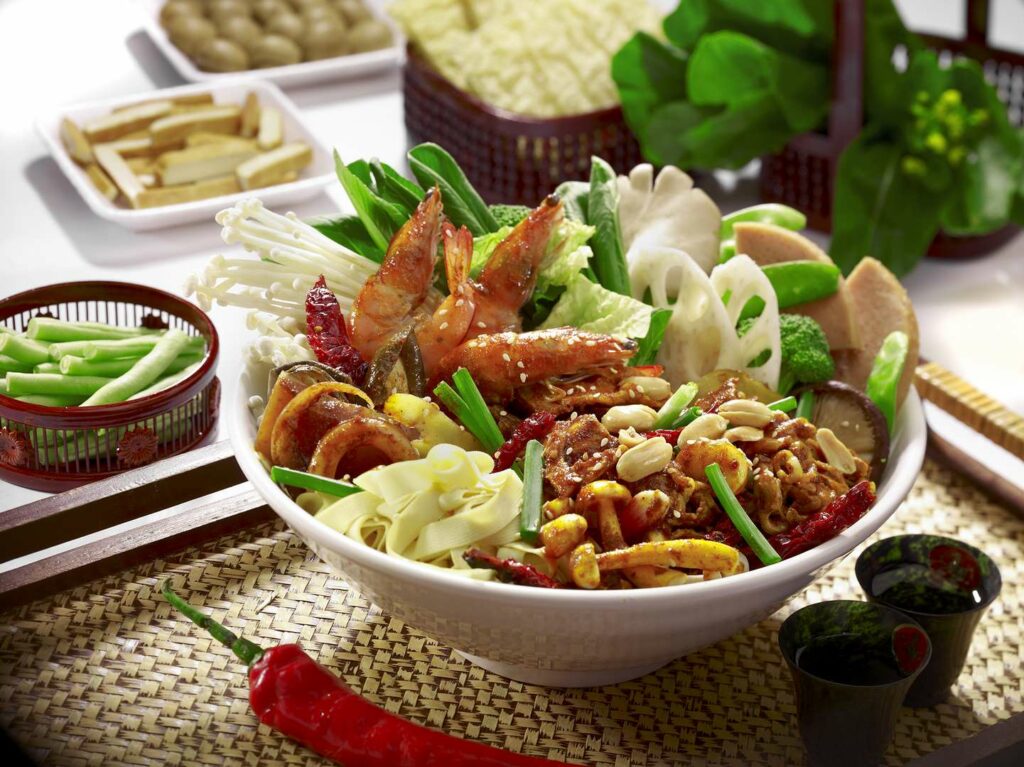 For those who want total customisation over their food, Xiao Man Niu comes to mind. This popular hotpot and ma la xiang guo chain lets you pick from over 42 different ingredients that go inside the dish.
Previously only available at food courts islandwide, this store has expanded into its first full-service restaurant at The Star Vista.
The ma la paste here is specially made from over 23 different Chinese herbs and spices. For those afraid of the spice, you can customise it to any level you want to suit your taste.
Address: 1 Vista Exchange Green, #01-41, The Star Vista, Singapore 138617
Opening hours: Daily 11am to 9pm
Website
---
Get your ma la fix at these malls in Singapore
---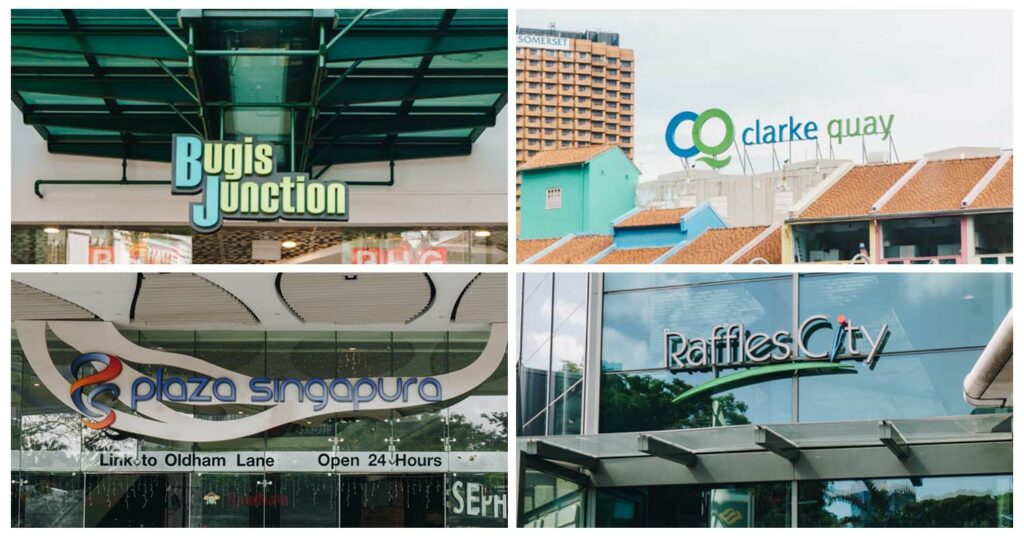 Conveniently located in shopping malls around town, gathering your friends for a ma la session has never been easier.
If you're still feeling the spicy after-effects after a ravishing ma la meal, drinking a cold glass of water is not the best form of relief. This is because water helps to spread capsaicin, a chemical compound responsible for the burning sensation.
Try drinking a glass of milk to soothe the spice instead. Milk contains casein, a protein that helps to dissolve capsaicin. If you don't have any milk on hand, a little bit of acid in the form of lemon juice also helps to dissolve the capsaicin.
If you're on the lookout for more new ma la restaurants or exciting new promotions, check out the pages of Clarke Quay on Facebook and Instagram, Bugis Junction on Facebook and Instagram, Plaza Singapura on Facebook and Instagram, and Raffles City on Facebook and Instagram for the latest scoop.
Also, check out our guide to popular overseas food stores that have branches in local malls and seafood restaurants in the West to satisfy your hunger pangs!
Photos taken by Thaddeus Lim.
This post is brought to you by CapitaLand malls.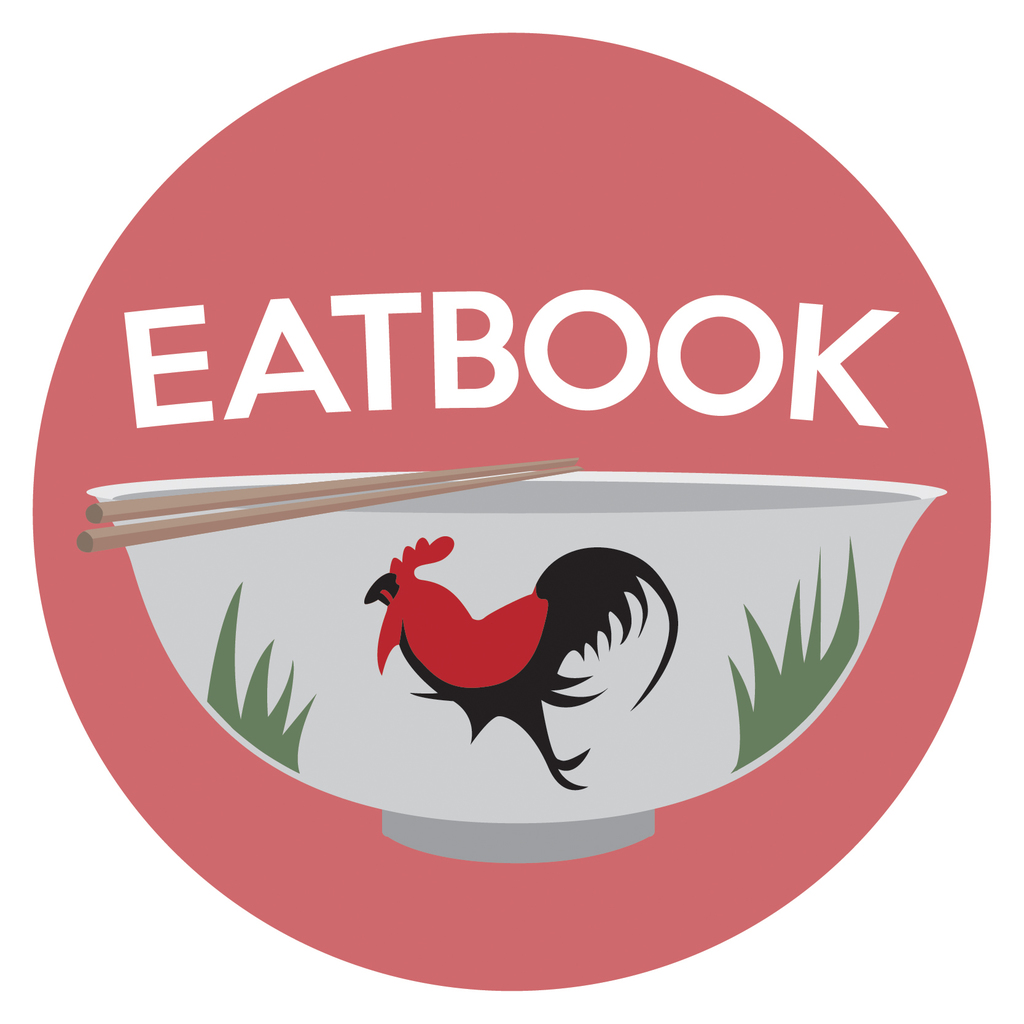 Drop us your email so you won't miss the latest news.