---
Ma la snacks in Singapore
---
Ma la literally translates to "numbing" and "spice'", and is a flavour that originated from the Sichuan and Chongqing region of China. In recent years, this flavour has taken Singapore by storm, with throngs of food stalls popping up and dishing out fiery ma la stir-fry pots all over the island. If you're a ma la addict who's run out of friends to share ma la xiang guo with, eat 'em on-the-go instead with these portable yet potent ma la snacks.
---
1. Ooh Mala Potato Chips
---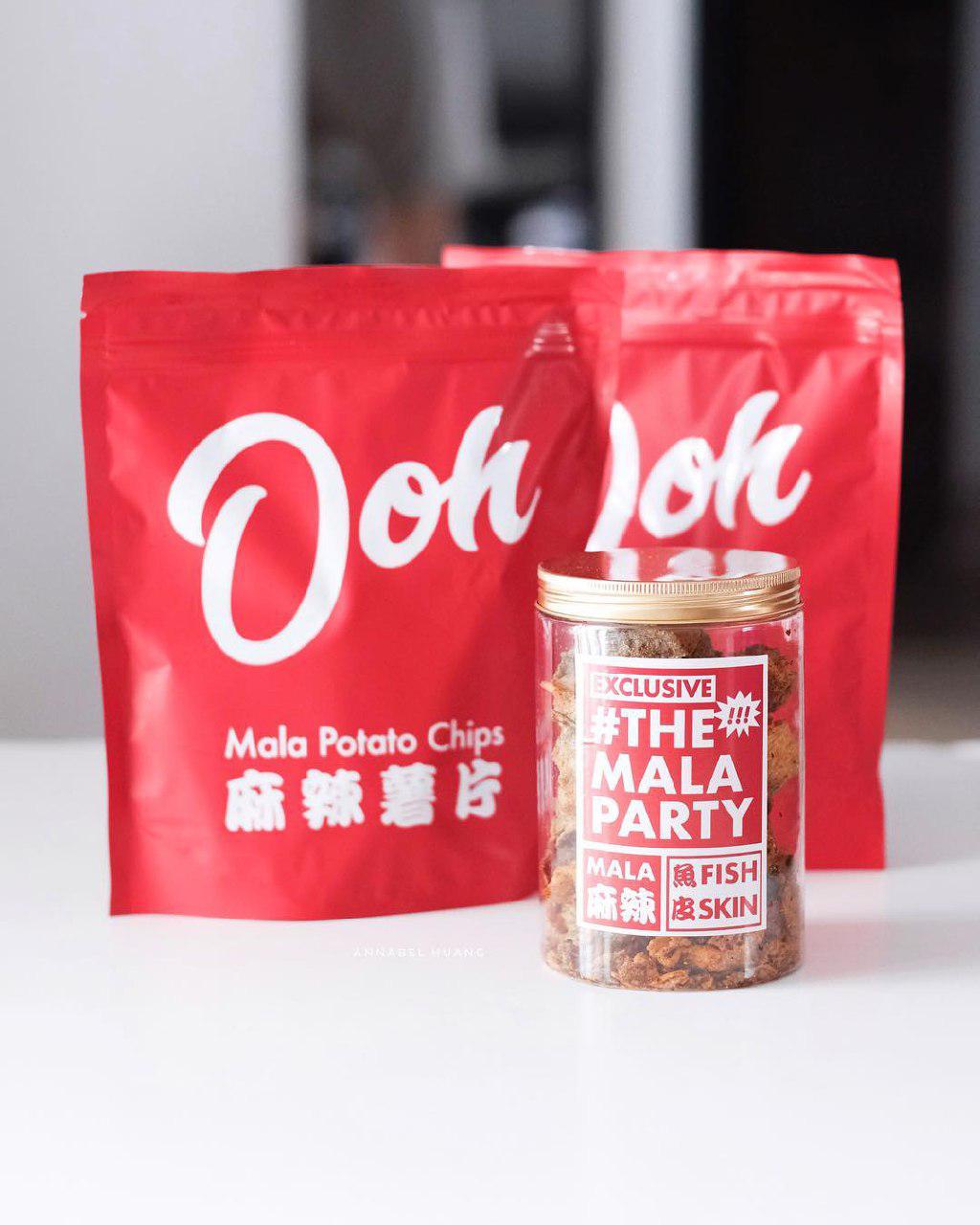 Image credit: @wishuponatart
Packaged in a bright red resealable bag, Ooh's Mala Potato Chips ($7) is peppery, slightly spicy, and crunchy. These handmade ma la potato chips drizzled with traditional hand-pounded spices such as dried chilli, peppercorns, ginger and fennel, and are also available as cassava chips!
Get them here.
---
2. Mala Mala Snacks
---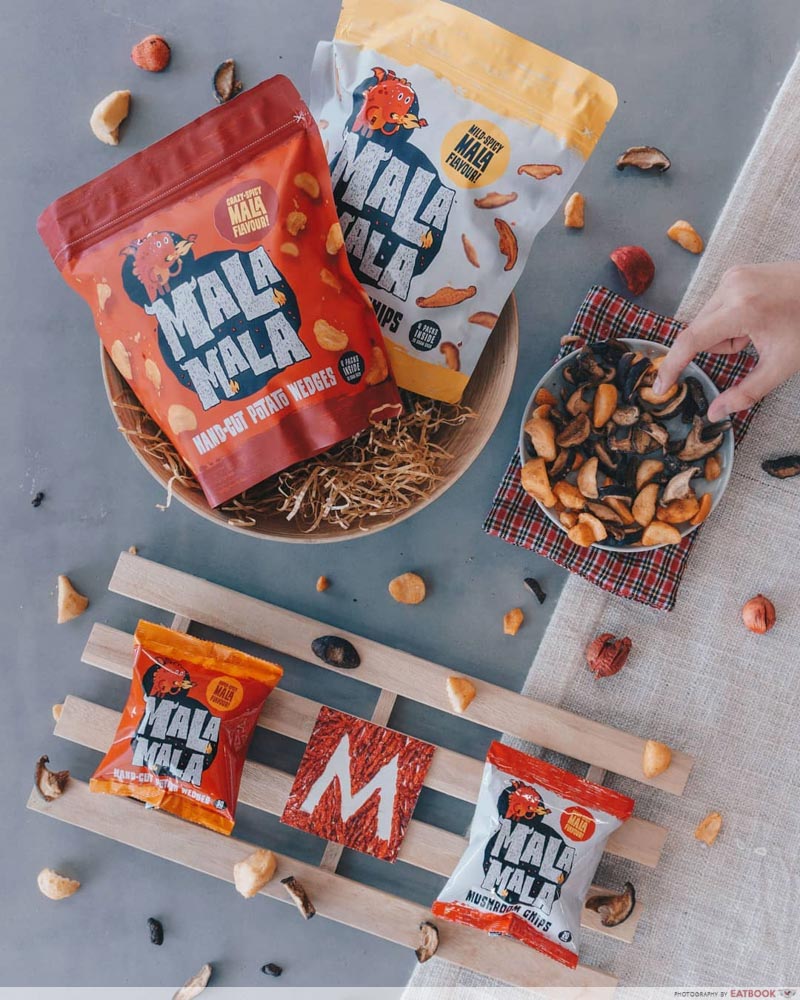 If you enjoy ma la but always order xiao la, the folks at Mala Mala have just the solution for you. Their ma la products are made in three different levels of spiciness – mild spicy, super spicy, and crazy spicy. The Fish Skin ($8) is made by deep frying premium fish skin and coating them with a secret blend of ma la spice. Be sure to also try their Hand-Cut Mushroom Chips ($9) that's made of sliced shiitake mushroom, peppercorns and star anise.
Get them here.
---
3. Crusty's Mala Salted Egg Yolk Fish Skin
---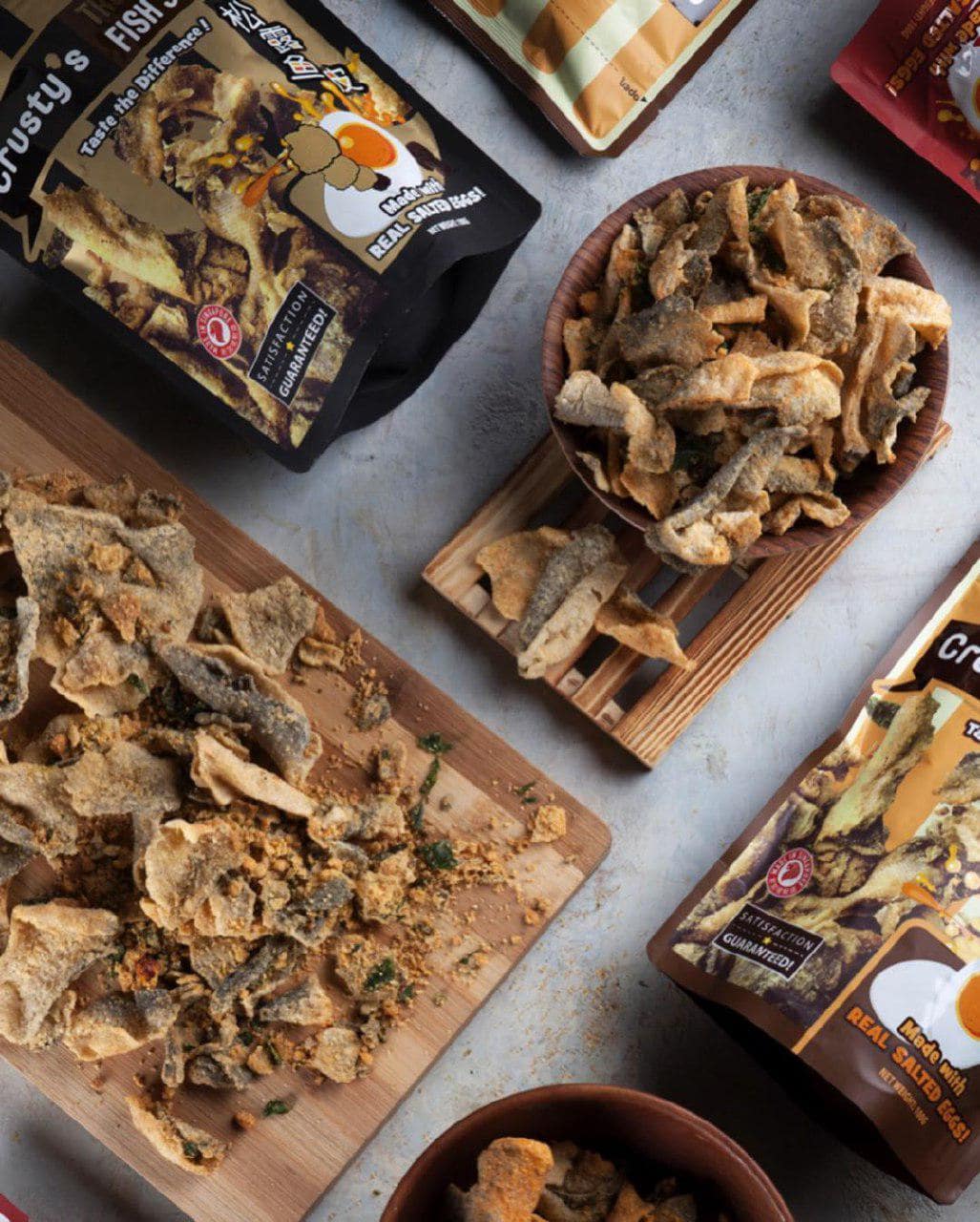 Image credit: @crustyssg
For all the hardcore SEY lovers out there, Crusty's range of salted egg snacks will definitely strike your fancy—they even have truffle salted egg chips! If you have an adventurous taste bud, get their Mala Salted Egg Yolk Fish Skin ($8.50) which boasts strong umami and fiery notes. Do note that a minimum order of 12 packets is needed for every purchase, so be sure to jio your friends to buy with you.
Get them here.
---
4. The Golden Duck's Sichuan Mala Hotpot Fragrant Mix
---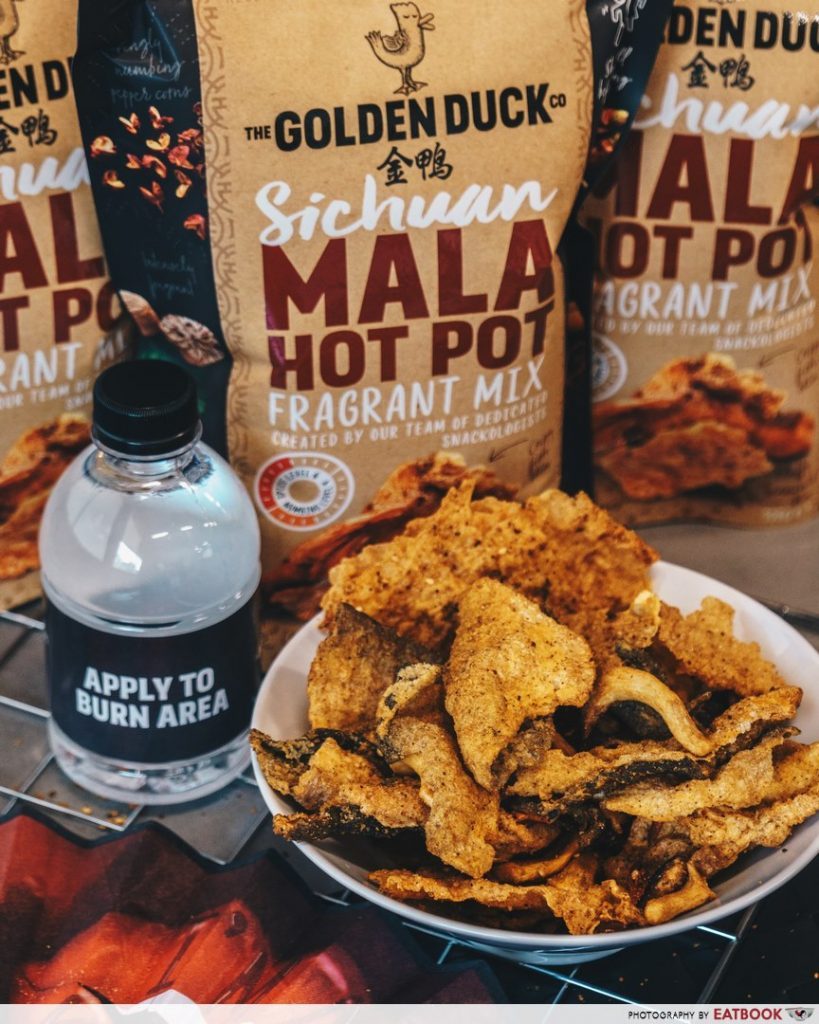 The Golden Duck takes it step further with their new Mala Hot Pot Fragrant Mix ($7)—a medley of fish skins, mushrooms, and crispy beancurd skin tossed in an aromatic spice blend. It's spicy, crunchy, and a little bit sweet from the mushrooms, making it a very addictive snack.
The Golden Duck's New Ma La Fish Skin Comes With Real Peppercorns, Beancurd Skin, And Mushrooms
Get them here.
---
5. Mr Mushroom's Mala Mushroom Chips
---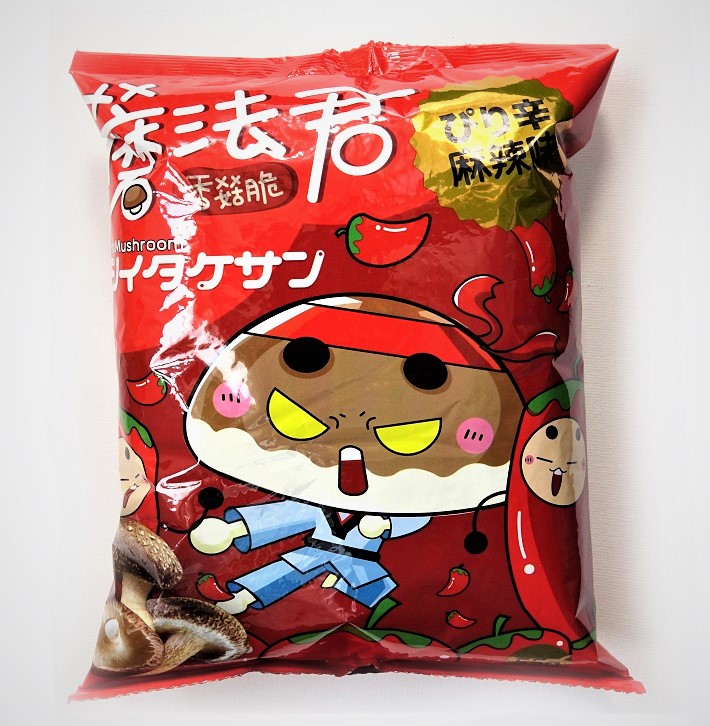 Image credit: Tradacon
Made using shiitake mushrooms, these mala mushroom chips from Mr Mushroom ($5.50) are halal and vegetarian-friendly. Coupled with the fact that they're not fried, they're also a healthier alternative – allowing them to be enjoyed by more people.
For those who like variety, don't forget to try the other flavours such as seaweed, wasabi, and salt and pepper.
Get them here.
---
6. Koh-Kae Peanut Mala
---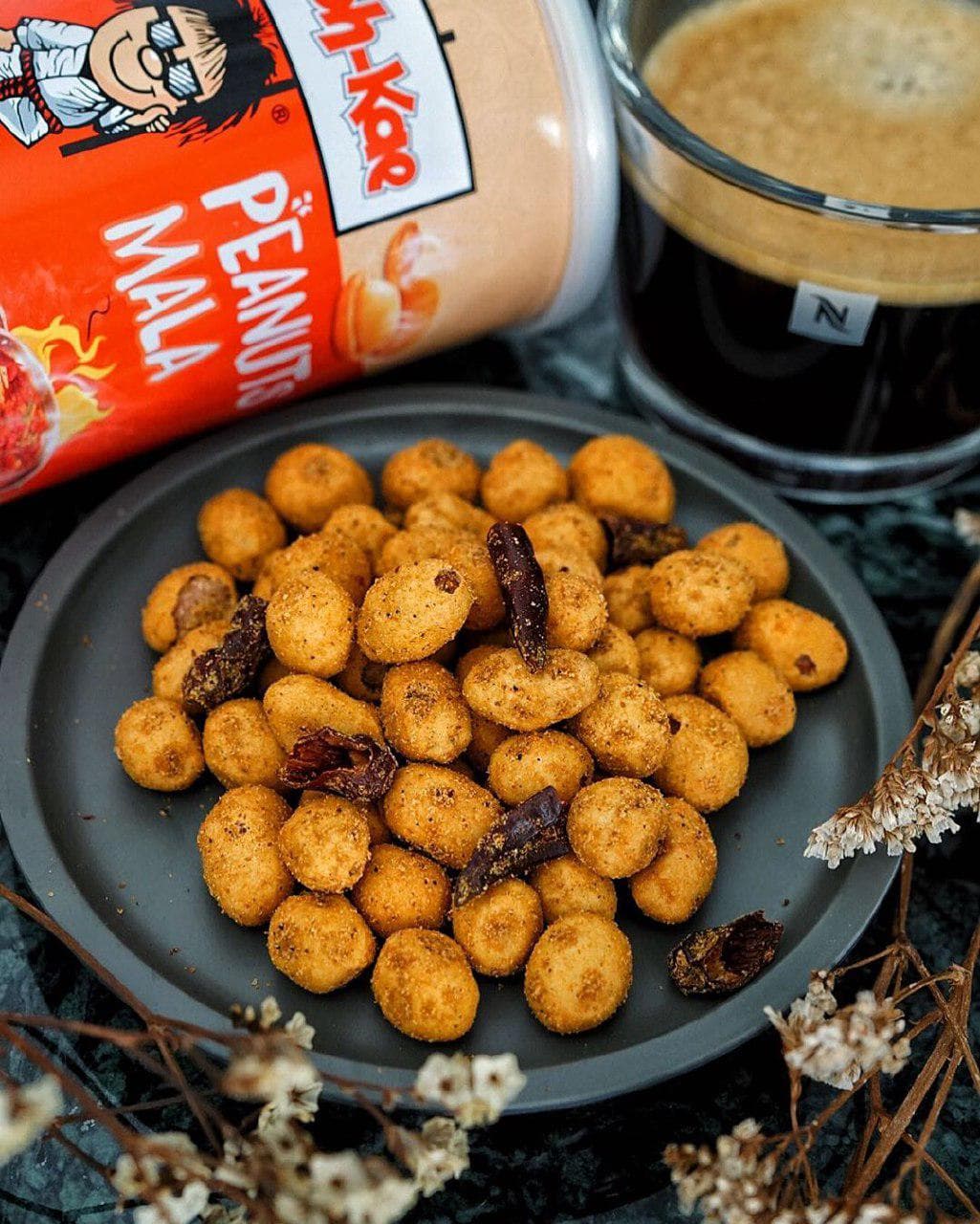 Image credit: @shootandspoon
Peanuts are great with beer but with Koh Kae's new ma la flavour, you can literally spice up your drinking sessions with the tongue-numbing seasoning. The fragrant peanuts ($5.80) are coated with a blend that includes dried chilli peppers, chilli bean sauce, and Sichuan peppercorns.
Get them here.
---
7. Magi Planet's Sizzling Mala Popcorn
---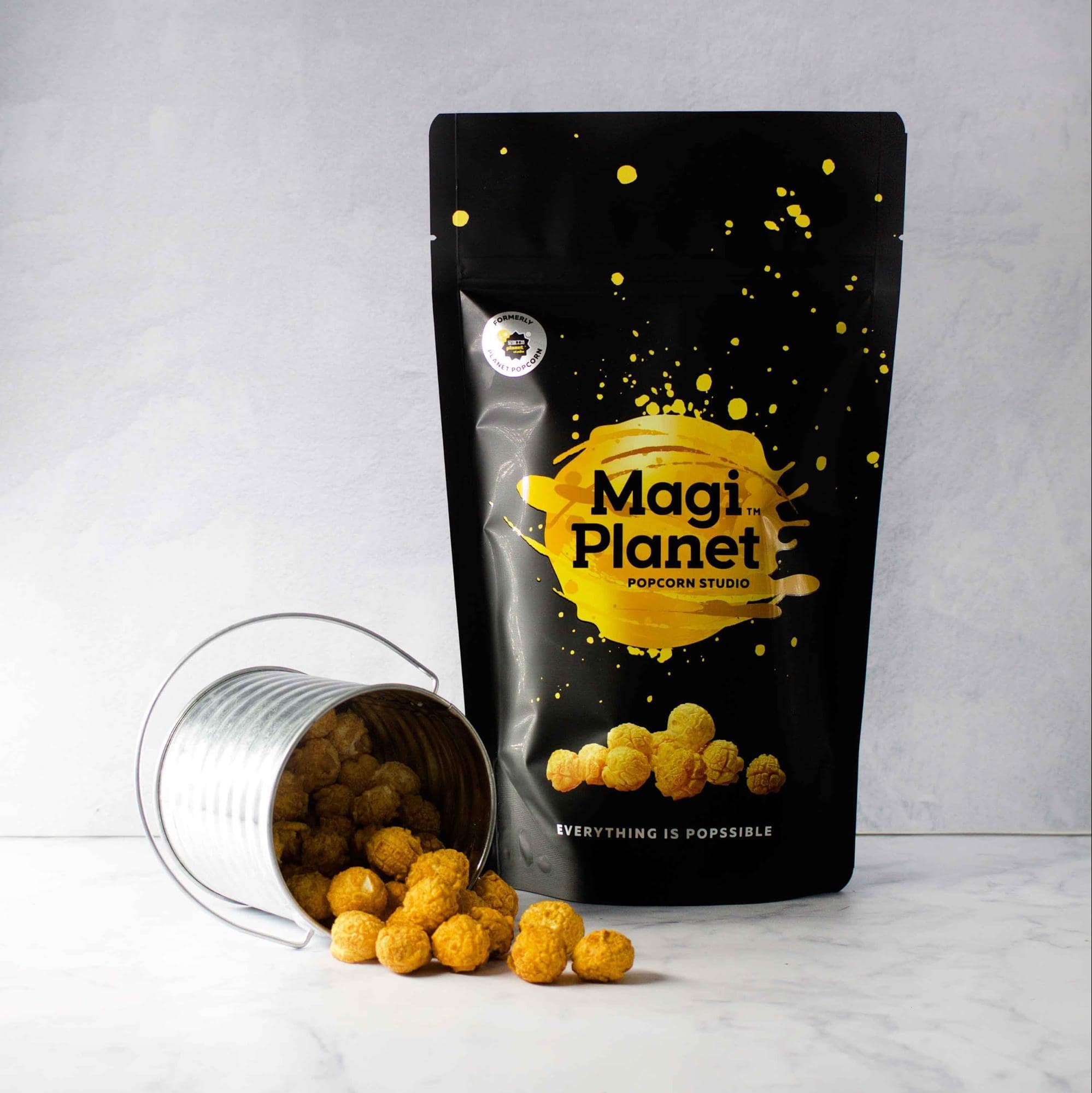 Image credit: Magi Planet
Thanks to Magi Planet, you're no longer stuck with only "sweet" and "salty" popcorn flavours. Their Sizzling Mala Popcorn ($9.20) is hand-popped and flavoured with authentic Sichuan spices, giving you that numbing spice that comes when eating ma la. Other quirky flavours you get include truffle toffee and takoyaki!
Get them here.
---
8. Doga Xiang Crisp Chilli's Mala Snack Mix
---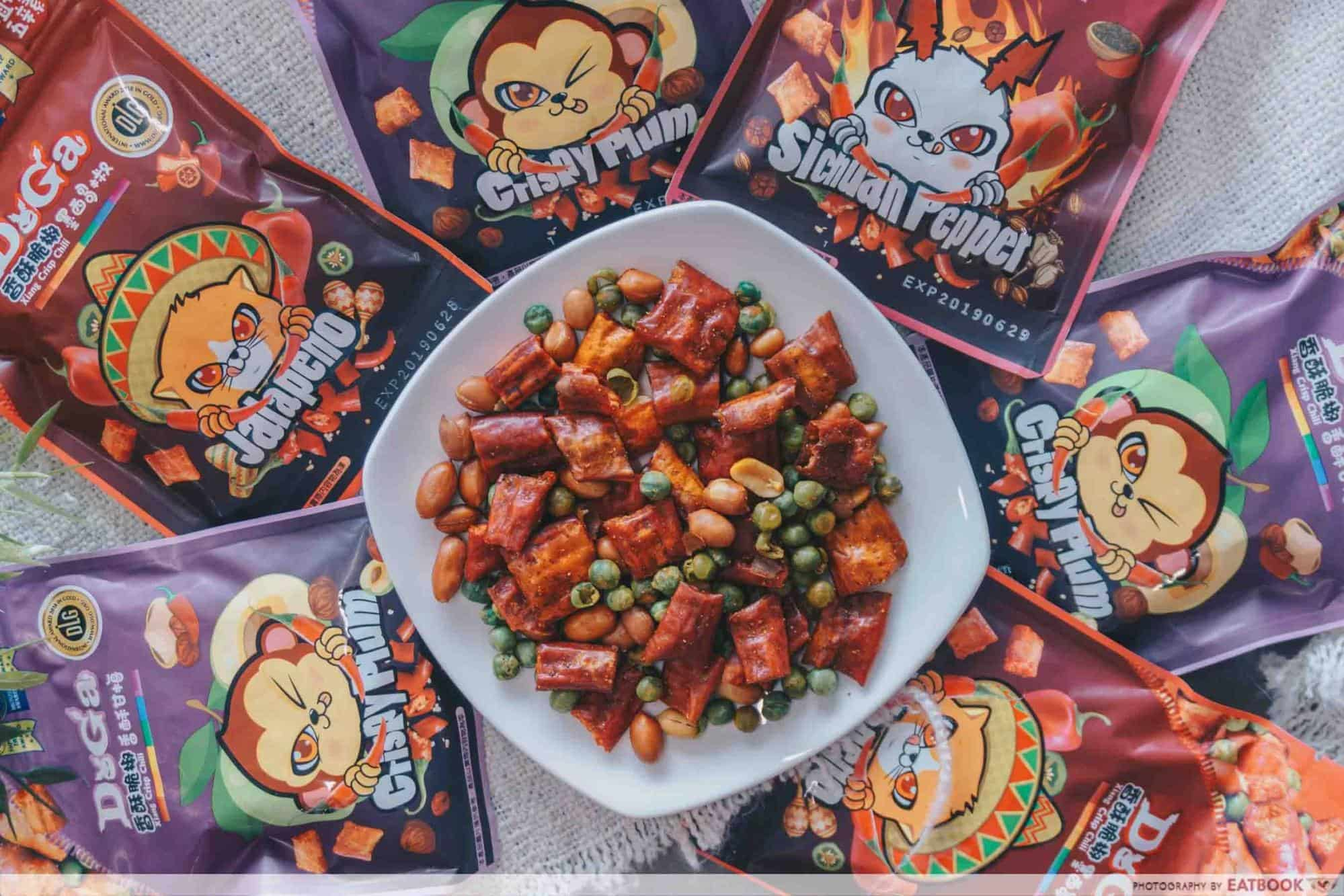 This snack mix from Doga Xiang Crisp Chilli ($3.50) is a spicy medley of crisp dried Sichuan peppers, peanuts, and green peas. Available in three flavours with the Sichuan Pepper packing the most punch, the fiery heat from this snack is sure to perk you up! You can find them exclusively at all Cheers outlets.
Sichuan Pepper Snacks Is Now A Thing For Those Who Can't Get Enough Of Mala
---
9. SPAM's Spicy Szechuan Luncheon Meat
---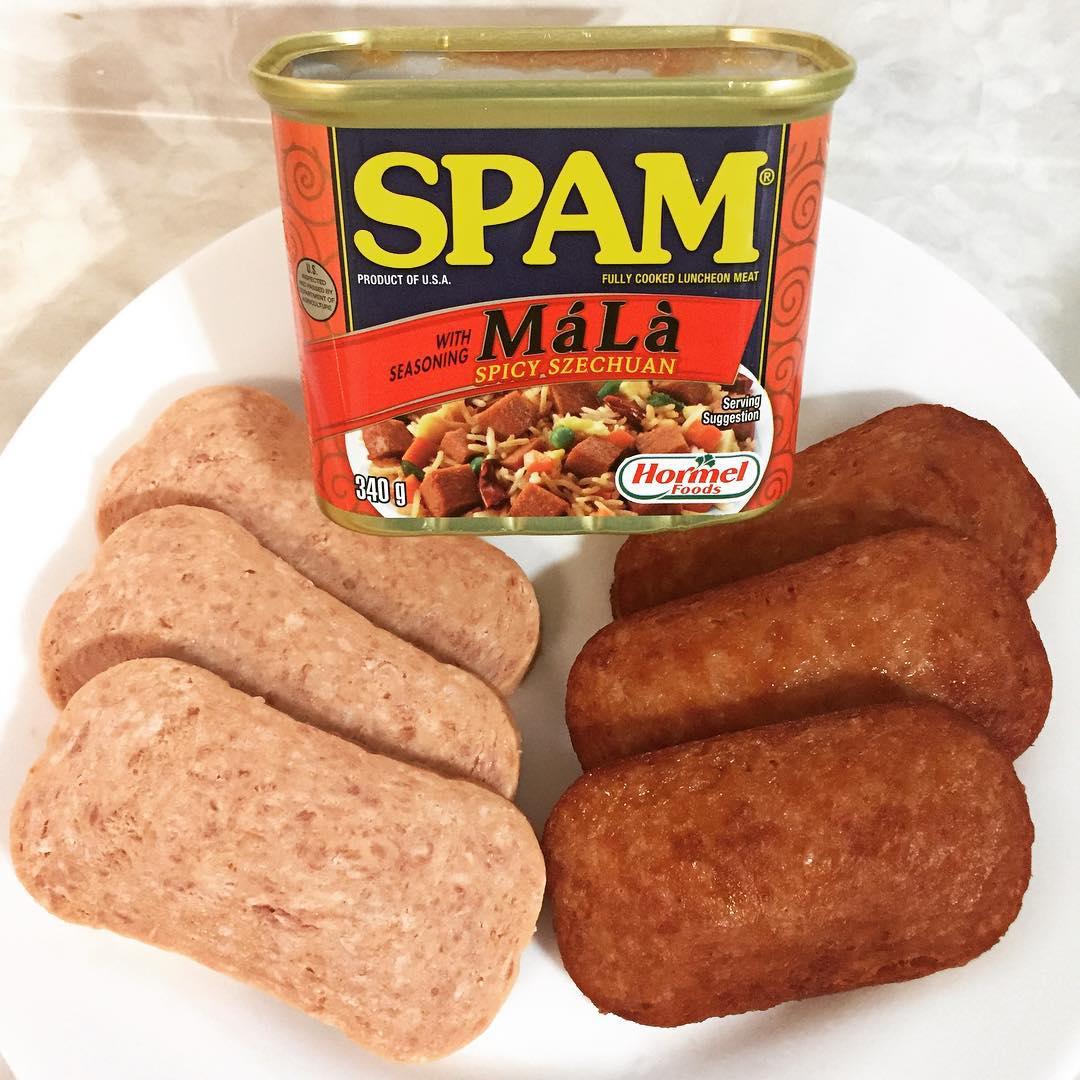 Image credit: @angie.pansey
Last but not least, meet the kicker—ma la luncheon meat. Available at most NTUC supermarkets, SPAM's Ma La Spicy Szechuan ($5.50) legit tastes like spam found in ma la xiang guo orders. To fully enjoy them, slice 'em up into thin strips and deep fry them for some tongue-numbing spam fries! You're welcome.
Get them here.
---
A ma la snack addiction
---
For fans who love all things ma la, don't forget to give these unique snacks a try. Know any other mala snacks that have not been featured? Let us know in the comments section below!
10 Ma La Xiang Guo Spots All Over Singapore That Serves Ma La Worth Queuing For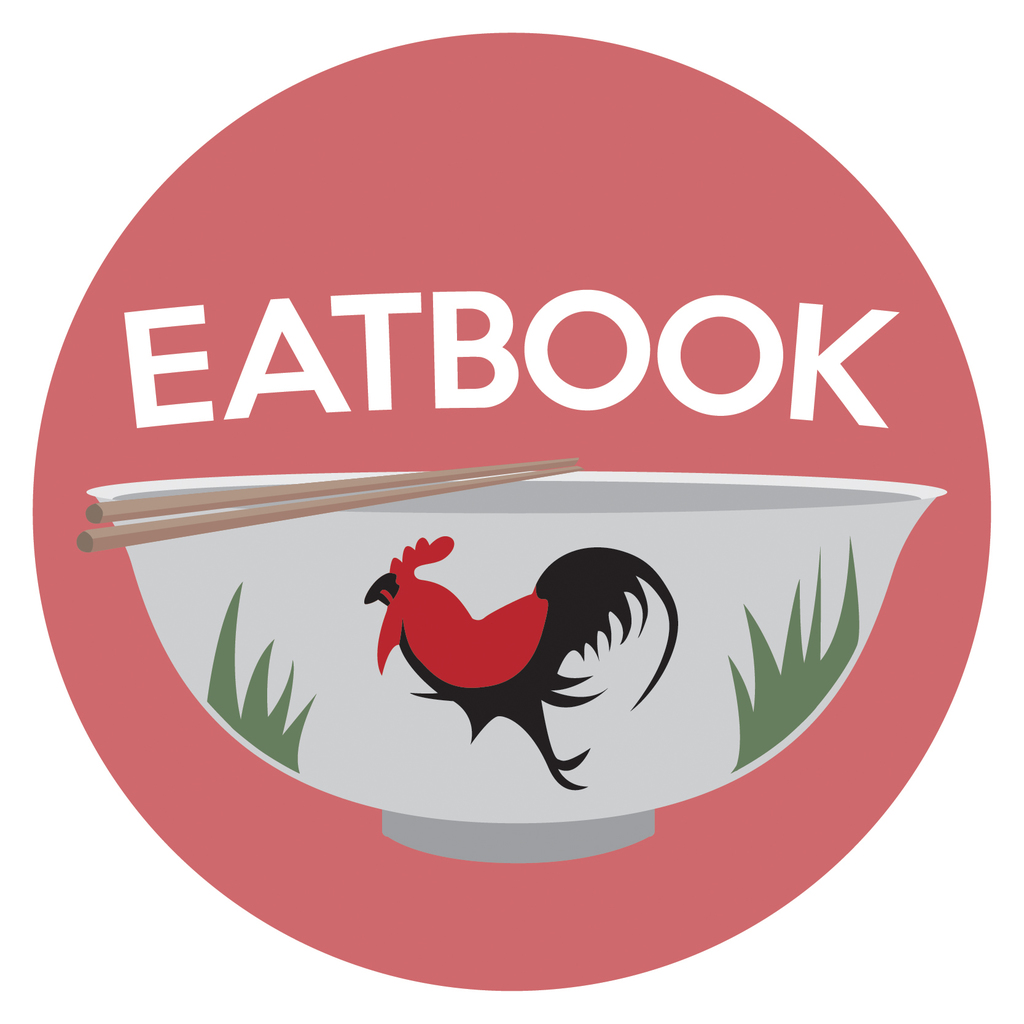 Drop us your email so you won't miss the latest news.