The Golden Duck Ma La Hot Pot Fragrant Mix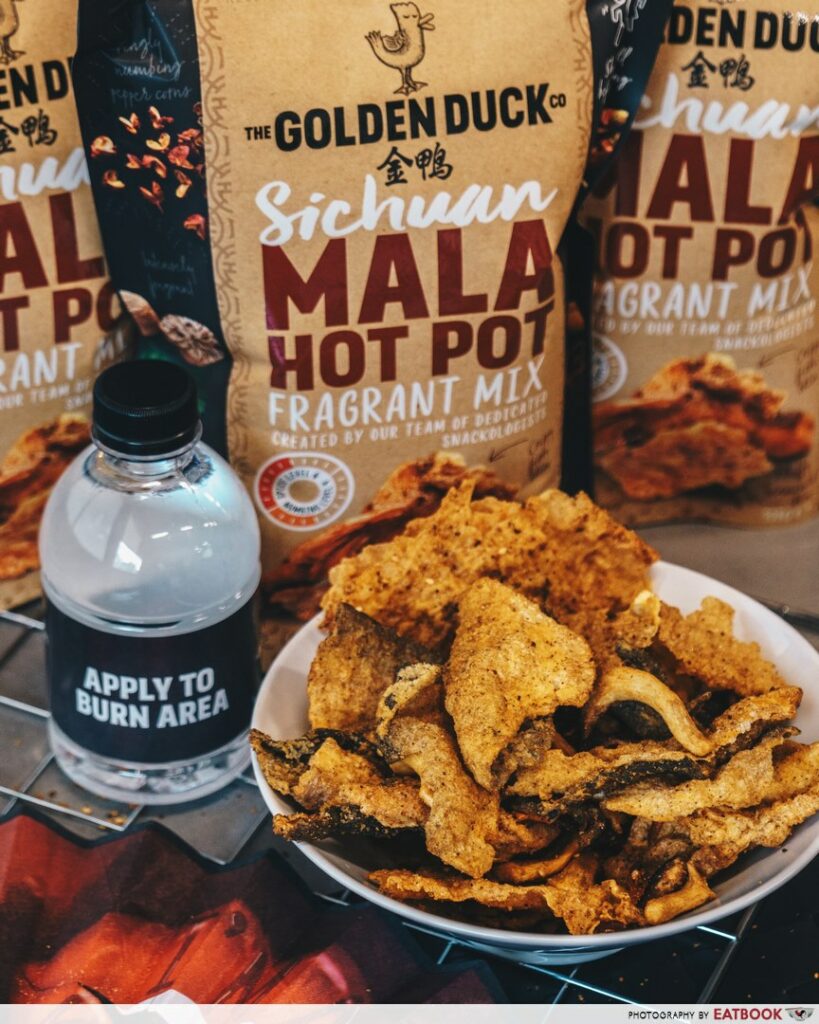 Ma la is undoubtedly the hottest flavour that has rocked Singapore in recent years. Tongue-numbingly addictive and packed with loads of fragrant herbs and spices, it's no wonder this addictive dish from Sichuan has captured the hearts of Singaporeans.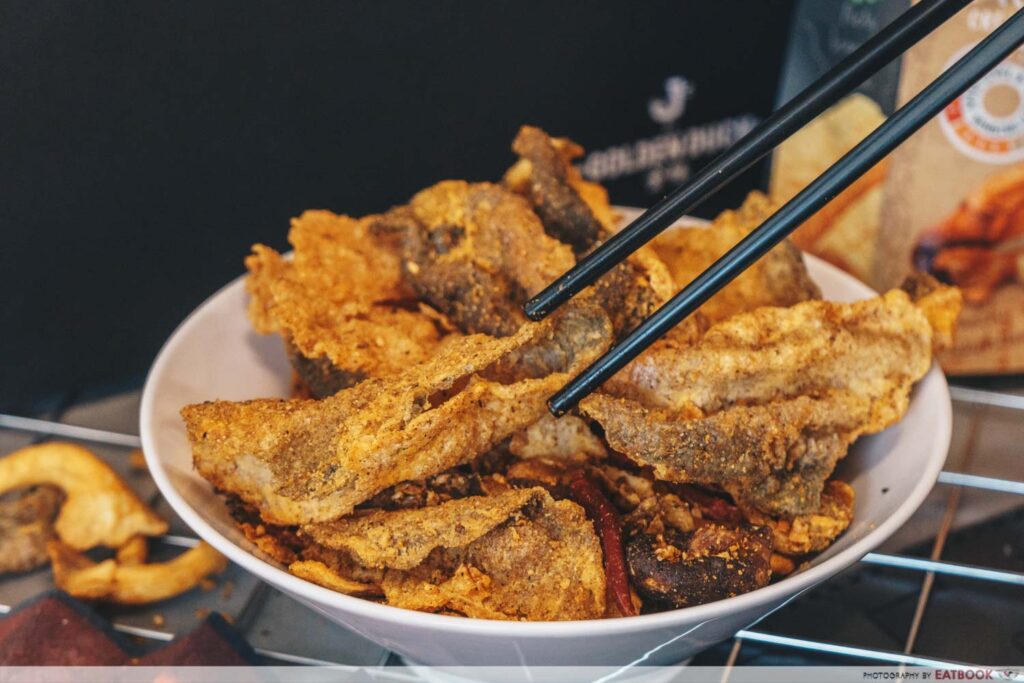 With restaurateurs concocting novel creations from ma la pasta to yong tau foo, local snack guru The Golden Duck has changed the game with an actual ma la dish in snack form: the Sichuan Ma La Hot Pot Fragrant Mix ($7).
The Workbench Bistro Review: Legit Three Levels Ma La Pasta Found At Ang Mo Kio
Developing it wasn't easy, with the team spending half a year visiting cities in China to study about ma la. After 30 rounds of R&D, they've arrived with a mean snack that uses actual ingredients found in ma la hot pot.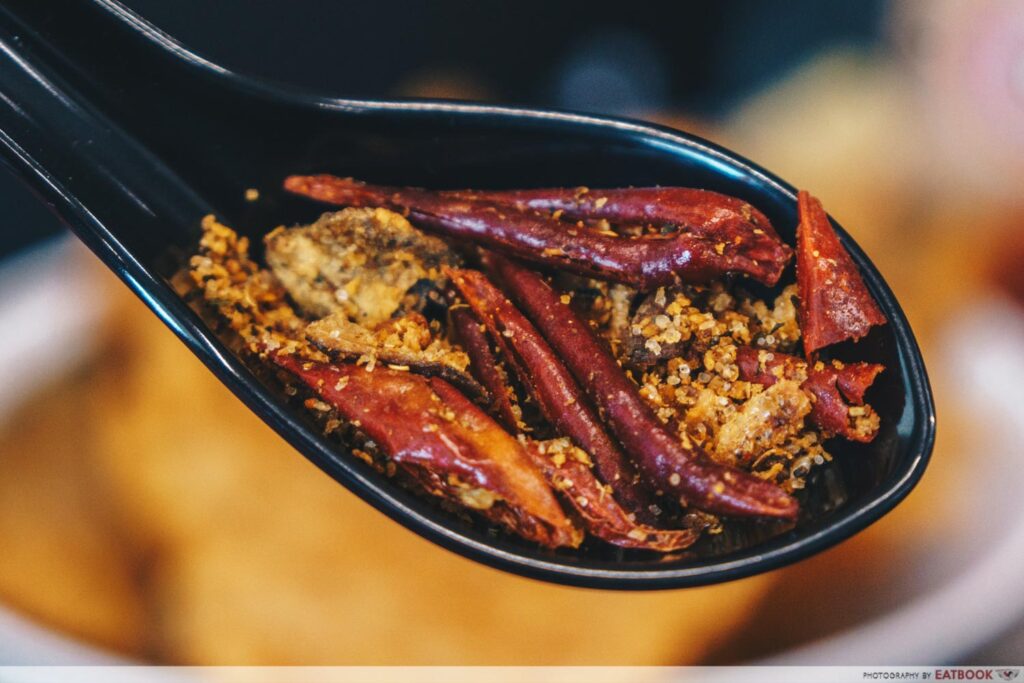 Ma la lovers ought to fall in love with a potent mix of spices here. The piquant spiciness hits us immediately, with the numbness rolling in later. We also liked how there was a solid kick of flavours that lingered all the way to our throats.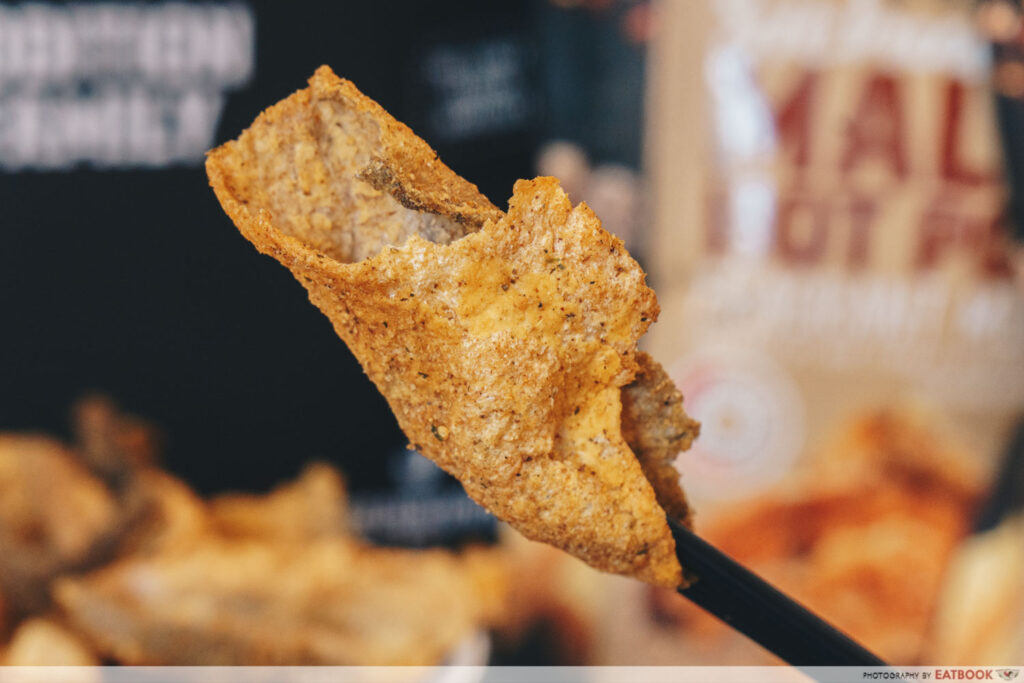 Widely attributed as one of the chief culprits behind Singapore's obsession for fried fish skin crisps, The Golden Duck is no novice at frying up crunchy pieces of these tasty morsels.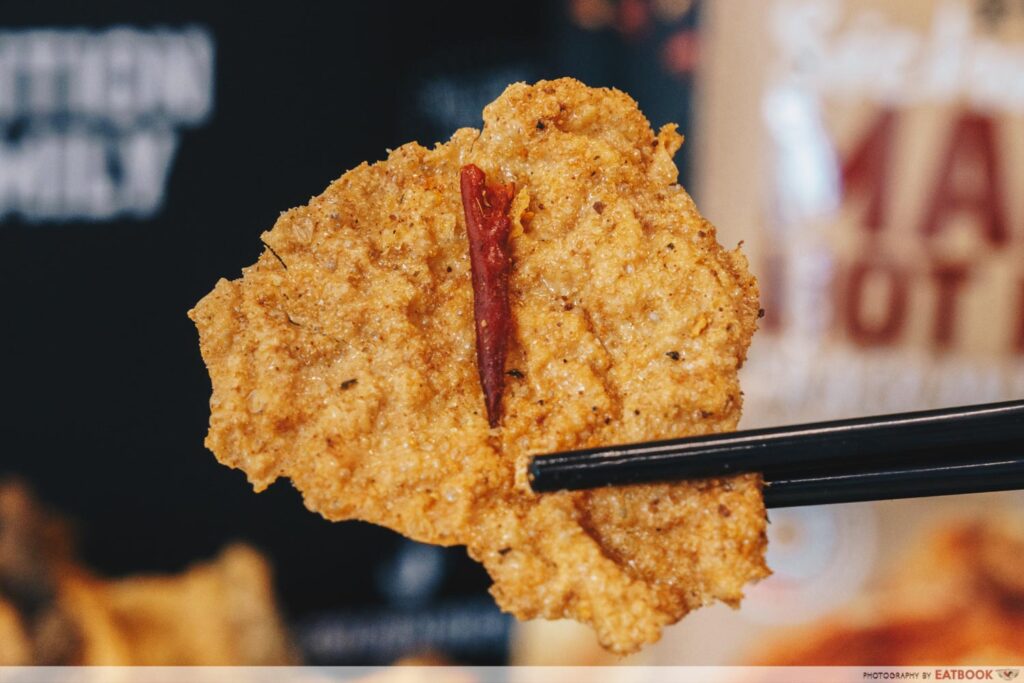 Even though beancurd skin is a popular ingredient in ma la hot pot, it was still a pleasant surprise to find actual pieces of it inside the pack. Including them was a good idea, with its light and fluffy texture soaking up each and every bit of spice.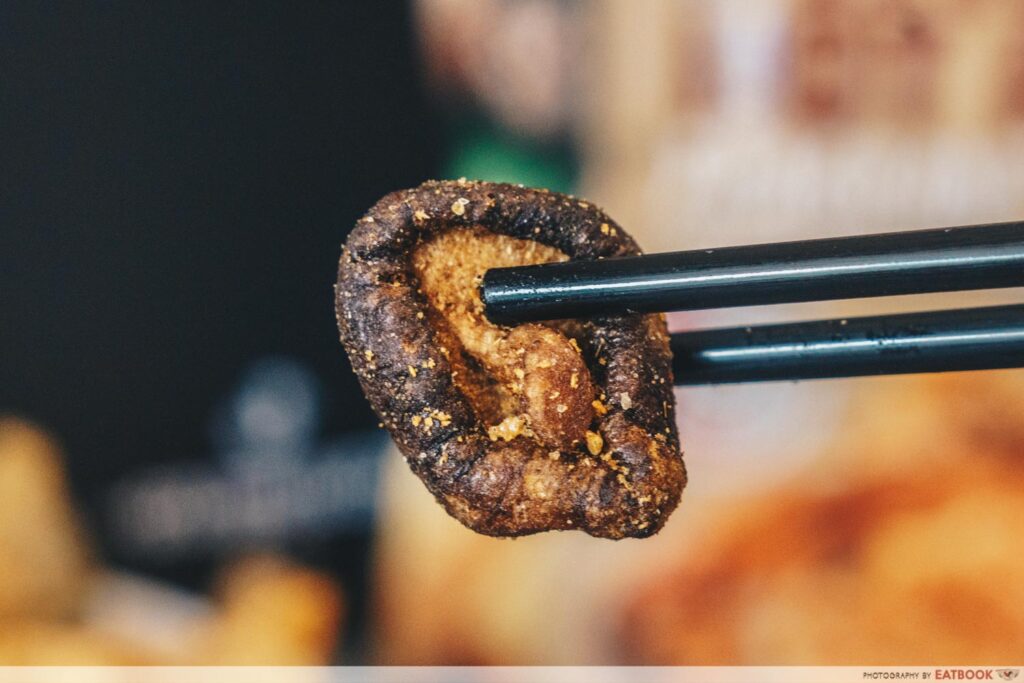 Mushrooms make up the last component of this painfully addictive snack, with a trio of straw, oyster, and shiitake mushrooms available inside. Each mushroom adds a little something special to the mix, but our favourite was the shiitake. The tasty mushroom won us over with its earthy flavours that were great with the heavily flavoured spices.
At $7 per bag, this snack is by no means cheap, but its addictive taste is definitely worth every penny. Share a bag of this insanely spicy snack at a party and watch it get polished off in a jiffy. After all, it's always hard to say no to ma la.
The Ma La Hot Pot Fragrant Mix is available at all of The Golden Duck's retail stores, on its online store, and soon at 7-Eleven convenience stores.
Photos taken by Crystal Tan.
This post is brought to you by The Golden Duck.