---
Ma la xiang guo hits full-force
---
If you have not made a move from yong tau foo to ma la xiang guo, you are really missing out. Ma la xiang guo is not to be confused with yong tau foo. The former is the more evil-looking, messier, but also more shiok version of the latter. Pick the ingredients according to your own liking, and let the auntie or uncle stir-fry them in a mouth-watering concoction of spices. There is a depth to the blend of exotic spices that complements the high tones of heat from the dried chilli peppers. Different places have their different recipes and thus taste.
Here is a list of 10 places to satisfy your ma la xiang guo cravings.
Do note that opening hours may differ due to current restrictions.
---
1. You Ma You La

---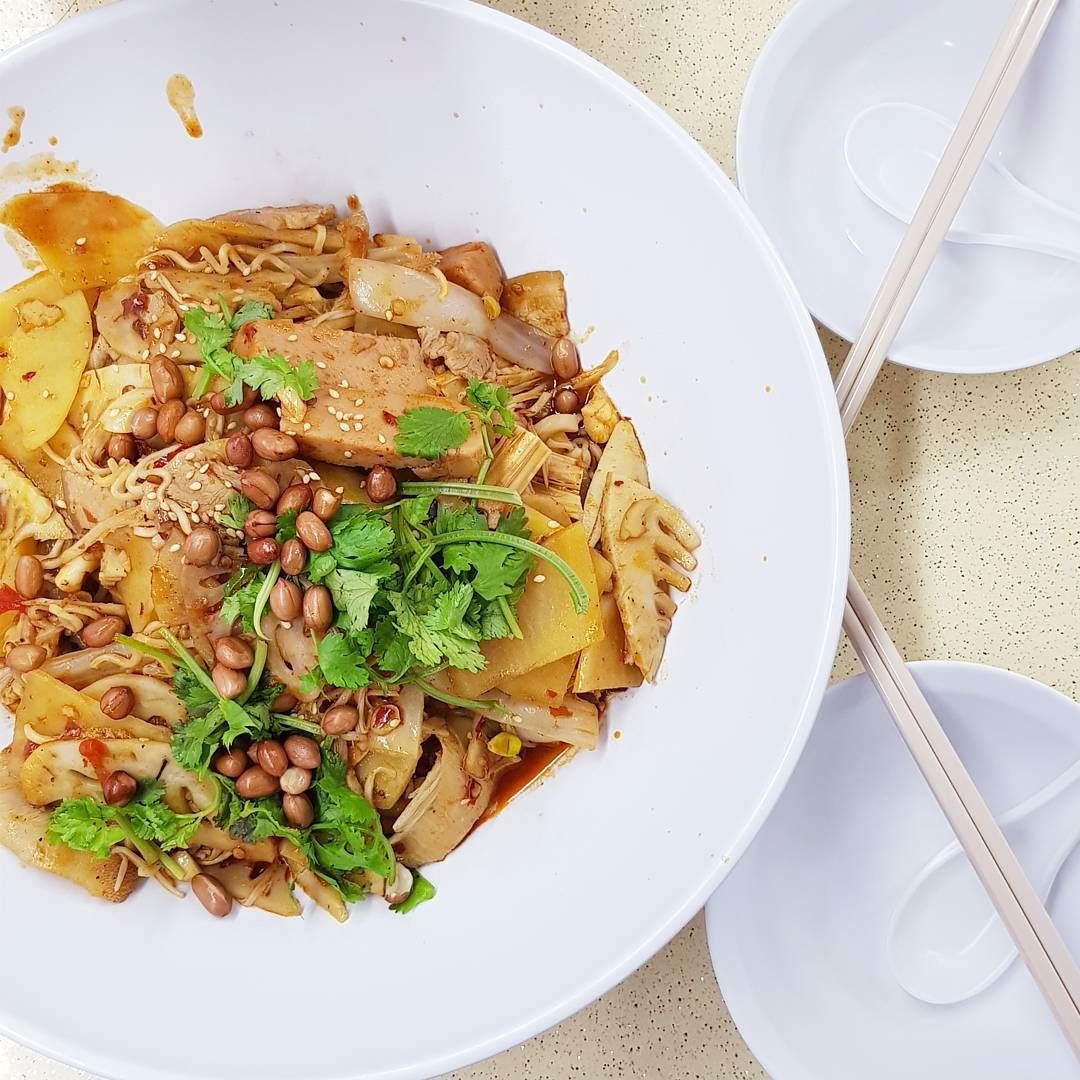 Image credit: @labelleluo
You Ma You La is a well-hidden gem for a ma la fix. Located in Ang Mo Kio, this stall offers their ma la by weight. This is a double-edged sword as it is favourable for individuals who want a smaller portion, but can be a bane for two or more people who would go on a choosing frenzy where prices can pile up. An ingredient that is a must-try would be their konjac jelly. It is not always available though, so get it if you see it. Prices range from $2.20 to $4.20 for every 100g or 200g of an item.
Address: 51 Ang Mo Kio Avenue 3, S-11 Food House, Singapore 569922
Opening hours: Daily 11am to 11pm
---
2. Shan Ji Fragrant Hotpot
---

Image credit: @freakyfriday21
I enjoyed my ma la here at Shan Ji Fragrant Hotpot – and it is not just because of their bright yellow bowls which exude an air of Chinese imperial decadence. The stall is located in the food court at the basement of Cineleisure; a place where us youngsters would rarely suggest to go to for a meal in town. This means you get fabulous food in a jiffy, with ample seats and air-conditioning to boot. Prices start from $1.20 per 100g for vegetables and noodles, meats are priced $3 per 100g, while seafood go at $1.20 a piece.
Address: 8 Grange Road, #B1-01, Cathay Cineleisure Orchard Koufu, Singapore 239693
Opening hours: Sun-Thur 7:45am to 10pm, Fri-Sat 7:45am to 11pm
Tel: 9817 9106
Website

---
3. Ma La Xiang Guo
---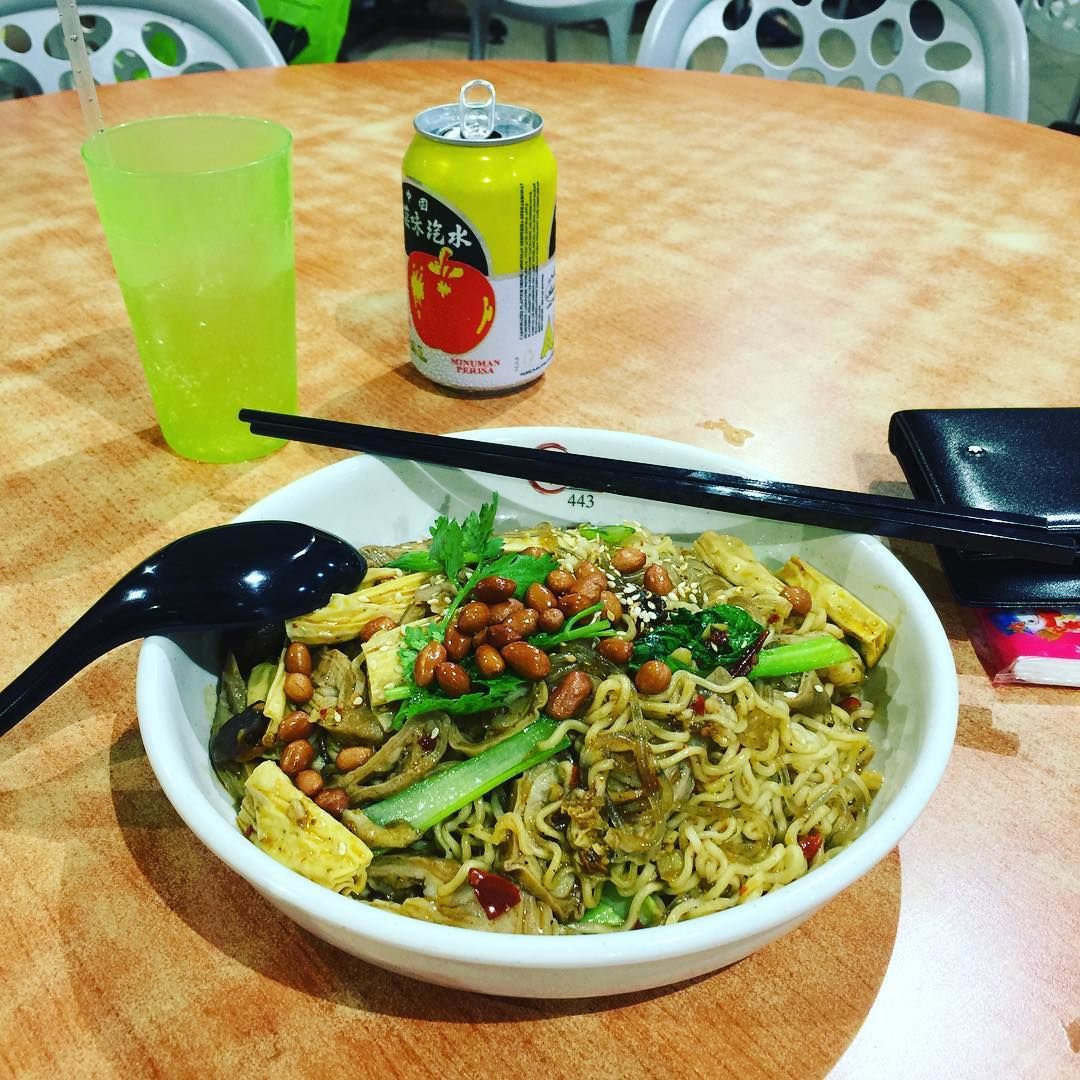 Image credit: @jiaweiik3n
Yes. The name of the stall is as it is, Ma La Xiang Guo. Do not look down on its unimpressionable name or humble location as they might just be the cheapest ma la stall you can find in Singapore's food courts. Meats are priced at $2.50, sausages, crabsticks and luncheon meats are at $1.50, seafood at $3, vegetables at $1, mushrooms at $1.80, and noodles at $1. The ma la broth is rich and intense, and the ingredients are of fresh quality. Make a beeline to the stall if you are alone and are looking for a quick and spicy fix. Not many ma la stalls have prices that are forgiving for solo eaters!
Address: 443 Clementi Avenue 3, Singapore 120443
Opening hours: Daily 11:30am to 11pm
---
4. Jin Jin Eating House
---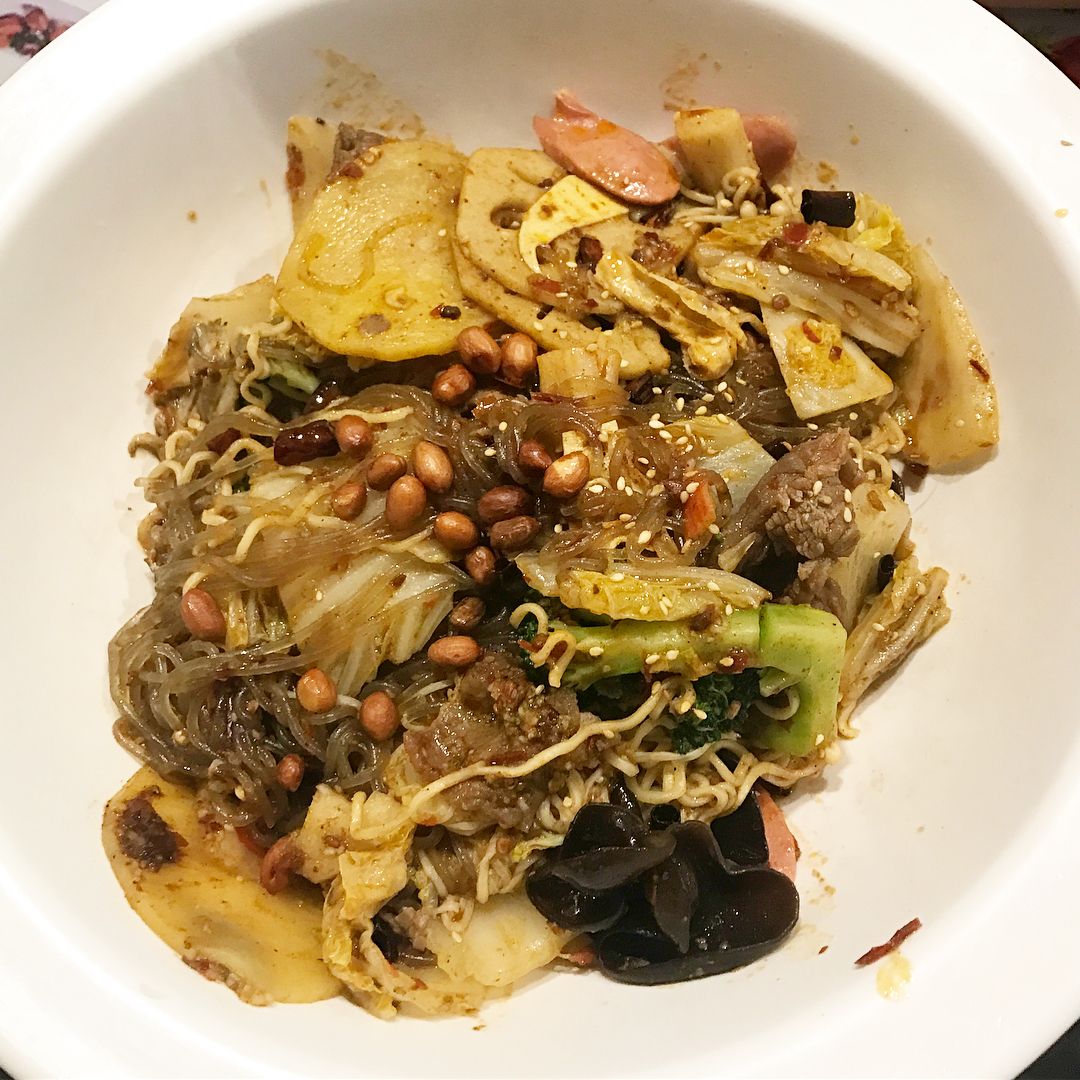 Image credit: @malaxiangguoreviews
Just a stone's throw away from the shopping haven of Bugis, Jin Jin Eating House is the place to go for comparatively affordable and alluringly delicious ma la xiang guo. Prices are clearly stated here – vegetables cost $1.20 for every 100g, mushrooms $2.20 for every 100g, meat or seafood $3.20 for every 100g, fishball and its kind $0.60 for a piece, sausages at $1, noodles at $1, and rice at $0.60 for a bowl. The myriad of ingredients aligns with the deep, flavourful, and thicker house-made ma la sauce which has more zhap than oil, yielding a rich and unidentifiable deliciousness. Definitely worth a try.
Address: 496 North Bridge Road, Singapore 188739
Opening hours: Daily 6am to 3am
Tel: 8812 1121
---
5. Mala Xiang Guo
---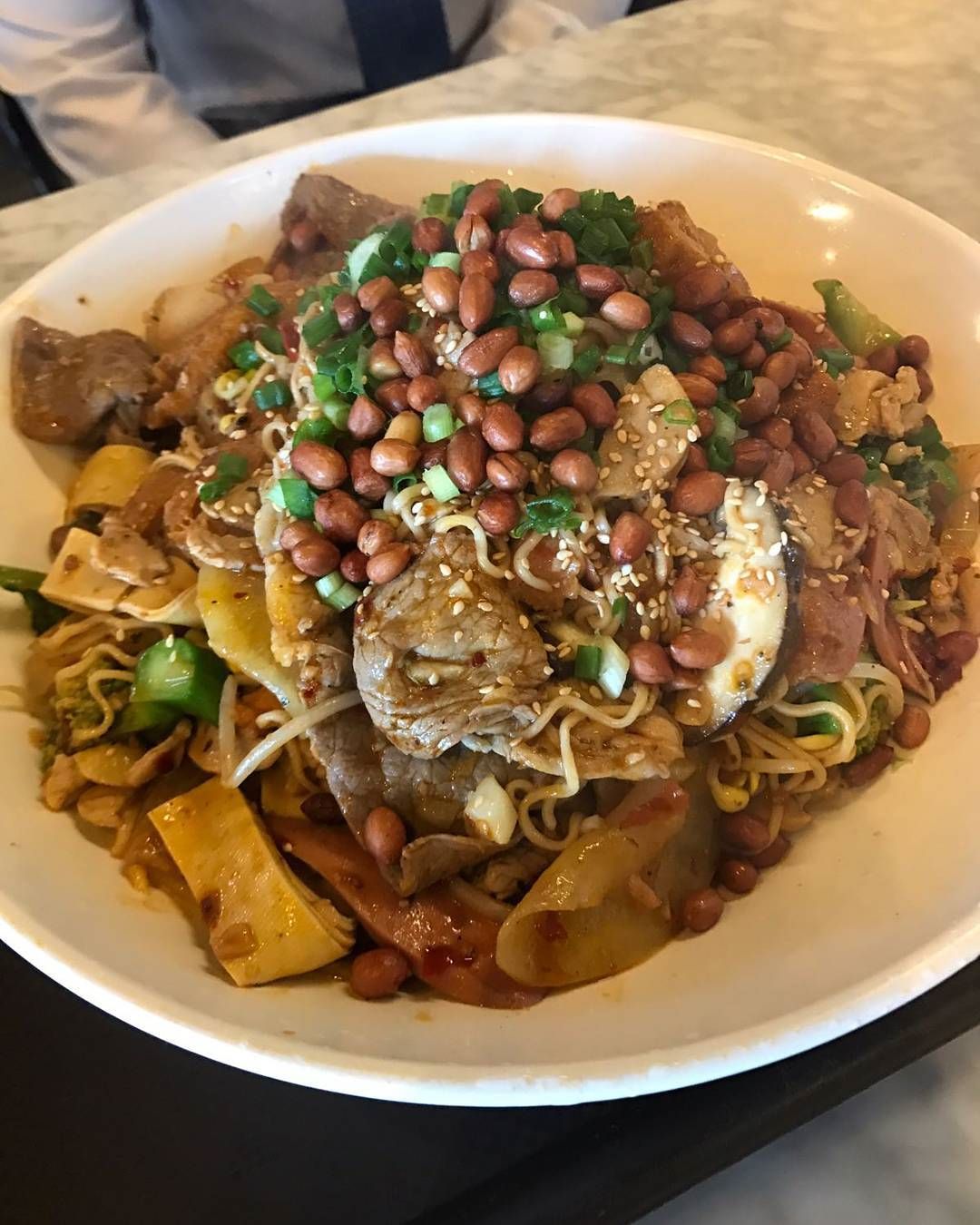 Image credit: @luke_melchi
Jem's Cookhouse's Mala Xiang Guo always seems to sport a perpetual queue. I think this can be attributed to its special spice blend that includes a very generous addition of garlic pieces, making the ma la sauce more fragrant and spicy without being overwhelmingly numbing. However, the prices here are relatively steep. Prices of vegetables start at $1.50 for every 100g, meats at $3.20 for every 100g and seafood at $3.80 for every 100g.
Address: 50 Jurong Gateway Road, #05-01, Jem, Singapore 608549
Opening hours: Daily 10am to 10pm
---
6. Wan Xing Ma La Xiang Guo
---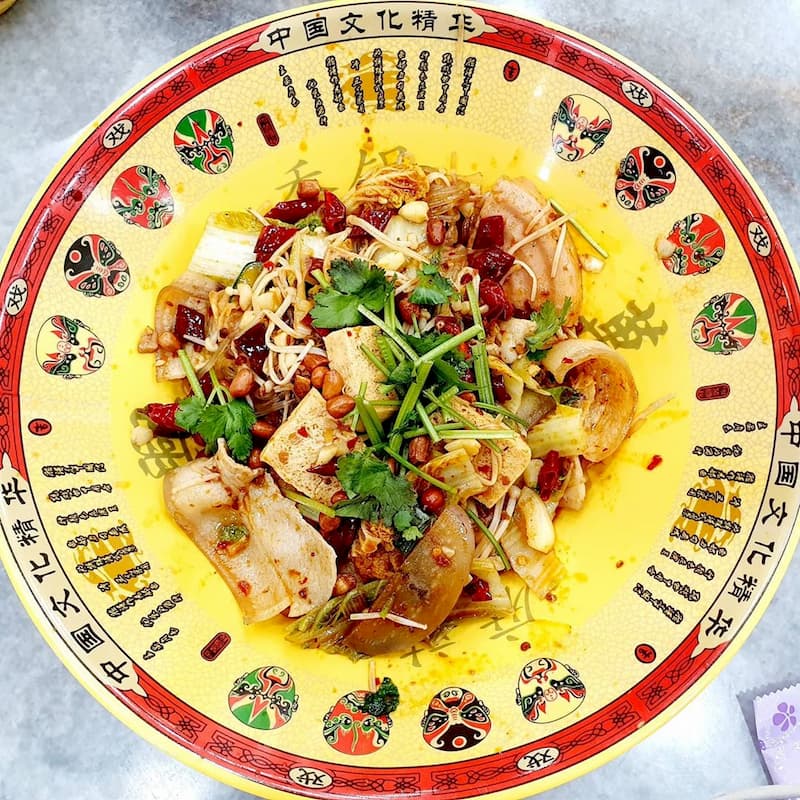 Image credit: @2fish_iz
Every ma la lover should pay a visit to Wan Xing Ma La Xiang Guo. The eatery has an extensive selection of fresh ingredients to choose from for your ma la xiang guo, while prices remain friendly at around $10 to $15 an order. Wan Xing is praised for having very aromatic ma la xiang guo, where spices are adjusted perfectly to your level of choice. They are never heavy-handed with the Sichuan peppers so every bowl is balanced, neither more ma nor more la. Servings are topped generously with sesame seeds too, for an earthy, crunchy kick. There are three outlets around Singapore — at Kovan, Boon Lay, and Jurong West.
Full list of locations
Opening hours: Daily 11am to 3am
---
7. Yi Zi Wei
---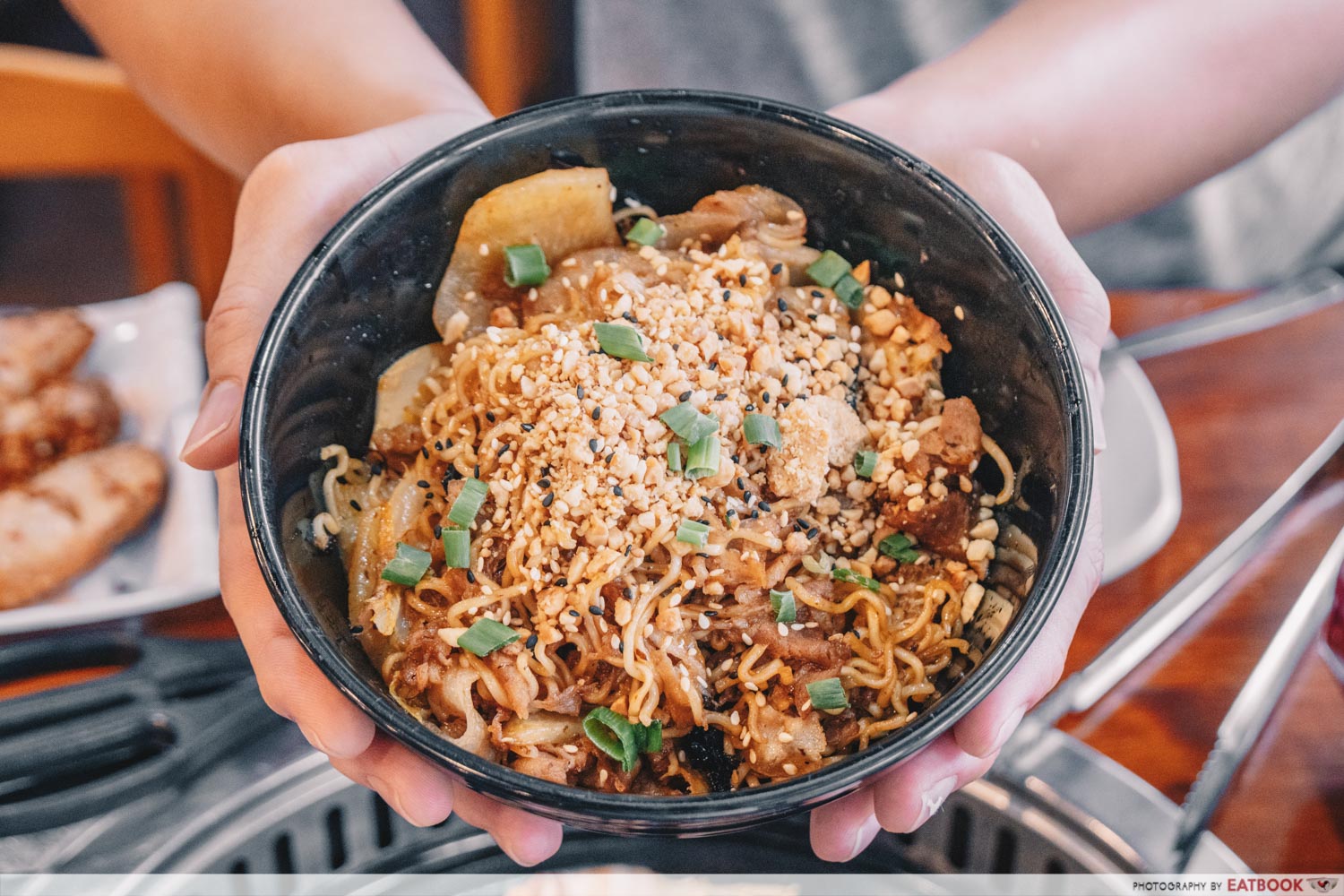 Image credit: @ms_siewchee
Yi Zi Wei has gone viral for being a 6-in-1 buffet destination, and of the six, free-flow ma la xiang guo is on the list. Though ingredients are fixed, so you can't choose as you would at other standard ma la xiang guo eateries, you do still get to adjust your spice level for your order. Springy noodles share space with thin slices of pork belly and a heaping spoonful of chopped nuts in every bowl, making this ma la xiang guo quite a textural treat. The sauce, however, is a tad of a letdown as it isn't as sour or as numbingly spicy as what we expected, though this is definitely up the alley of xiao la lovers.
From 11am to 3pm, the lunch buffet is $19.90+ for adults and $9.90+ for kids from four to 11 years old. Their dinner buffet pricing takes effect from 3:01pm, at $29.90+ for adults and $15.90 for kids.
Read our full review of Yi Zi Wei.
Address: 1 Sophia Road, #02-01, Peace Centre, Singapore 228149
Opening hours: Daily 11am to 11pm
Tel: 6358 3368
Website
Yi Zi Wei Review: 6-In-1 Buffet With Steamboat, Lok Lok, Mala Xiang Guo, Army Stew And More
---
8. Liang Ban Kung Fu
---

Image credit: @guntapong
Located in NUS' grounds, Liang Ban Kung Fu is definitely worth a try. It is not only more affordable than typical ma la stalls out there, their ma la serving also has more sauce. The extra sauce is not watered down – it is still fragrant. And a great way to eat it is to drench your bowl of white rice with it. Devour it by slowly adding meat and vegetables that are soaked in their sharp ma la heat, overlaid with other Chinese spices. Vegetables starts from $1 per portion and meats from $2 per portion.
Address: 5 Arts Link, Level 2, Singapore 117570
Opening hours: Mon-Fri 9am to 7pm, Sat 9am to 2pm
---
9. Ri Ri Hong Ma La Xiang Guo
---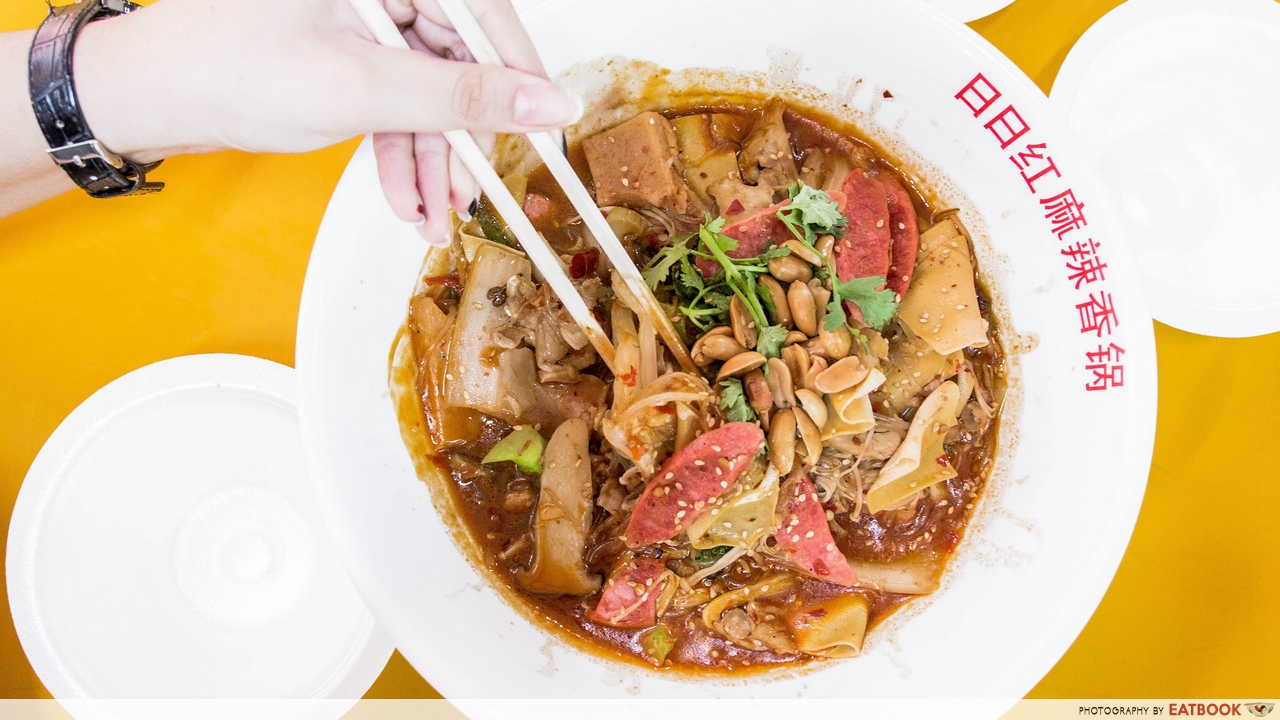 Priding themselves on being one of the #OG ma la stalls in Singapore, Ri Ri Hong Ma La Xiang Guo has fully armed themselves by opening two stalls side by side to cope with the crowd. Their prices are based on portions instead of weight, making it easier for one to not over-order, which is a problem for many. Vegetables cost $1 a portion, meat at $2, and seafood at $3. The spice blend is piquant and brings a savoury note to the otherwise purely spicy dish.
Check out our full review of Ri Ri Hong!
Address: 32 Market Road, #01-042/052, People's Park Food Centre, Singapore 050032
Opening hours: Daily 11am to 9pm
---
10. Green On Earth
---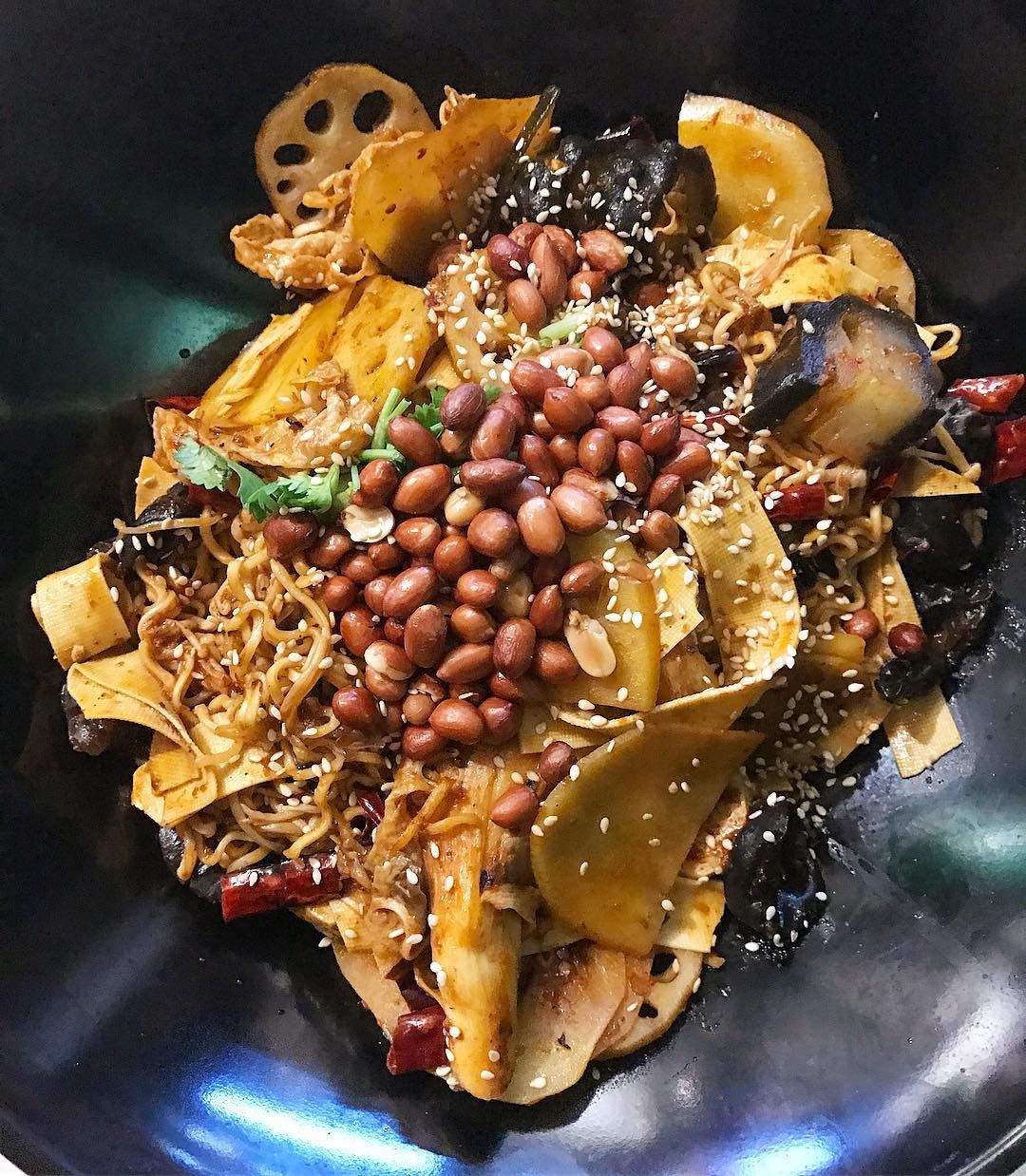 Image credit: @thetravellingfatty
Green On Earth serves a mean vegetarian ma la xiang guo. At $3 per 100g, you get to choose from a large variety of fresh, quality greens. The ma la sauce is rich and has deep layers of flavour with a tinge of home-cooked taste. With its spicy overtones and sweet undertones of the stir-fried vegetables, this spicy meal is a great choice for vegans, vegetarians, or those looking to have an exciting meal that comes with a strong kick of numbing sauce. Other than their mouth-watering ma la xiang guo, they also have an extensive menu of dishes worth trying as well.
Address: 386 Upper Bukit Timah Road, Singapore 678043
Opening hours: Daily 11am to 10pm
Tel: 6769 2230
Website
---
Sweating is secondary, taste is what makes it worth it
---
Do not be afraid to give ma la xiang guo a try, and don't let the sweat factor bother you. Those who are more sensitive to spicy food can opt for bu la (non-spicy) or xiao la (mildly spicy) levels. The ma la sauce still stays equally fragrant and addictive. Personally, I feel zhong la (spicy) is the highest level I would go for. Any higher, the peppercorn and heat would be too overwhelming that it covers the depth of flavour begging to be tasted. If you already are a ma la expert and you're looking to up your savageness, check out these ma la buffets under $30 to set your tongue on hellish fire.
---
Featured image adapted from Instagram user @labelleluo's post.
This post was originally published on11 December 2017.