Yi Zi Wei has a 6-in-1 buffet with endless variety
Note: The images used in this article were from Yi Zi Wei's previous location, in Peace Centre, which we reviewed in 2020.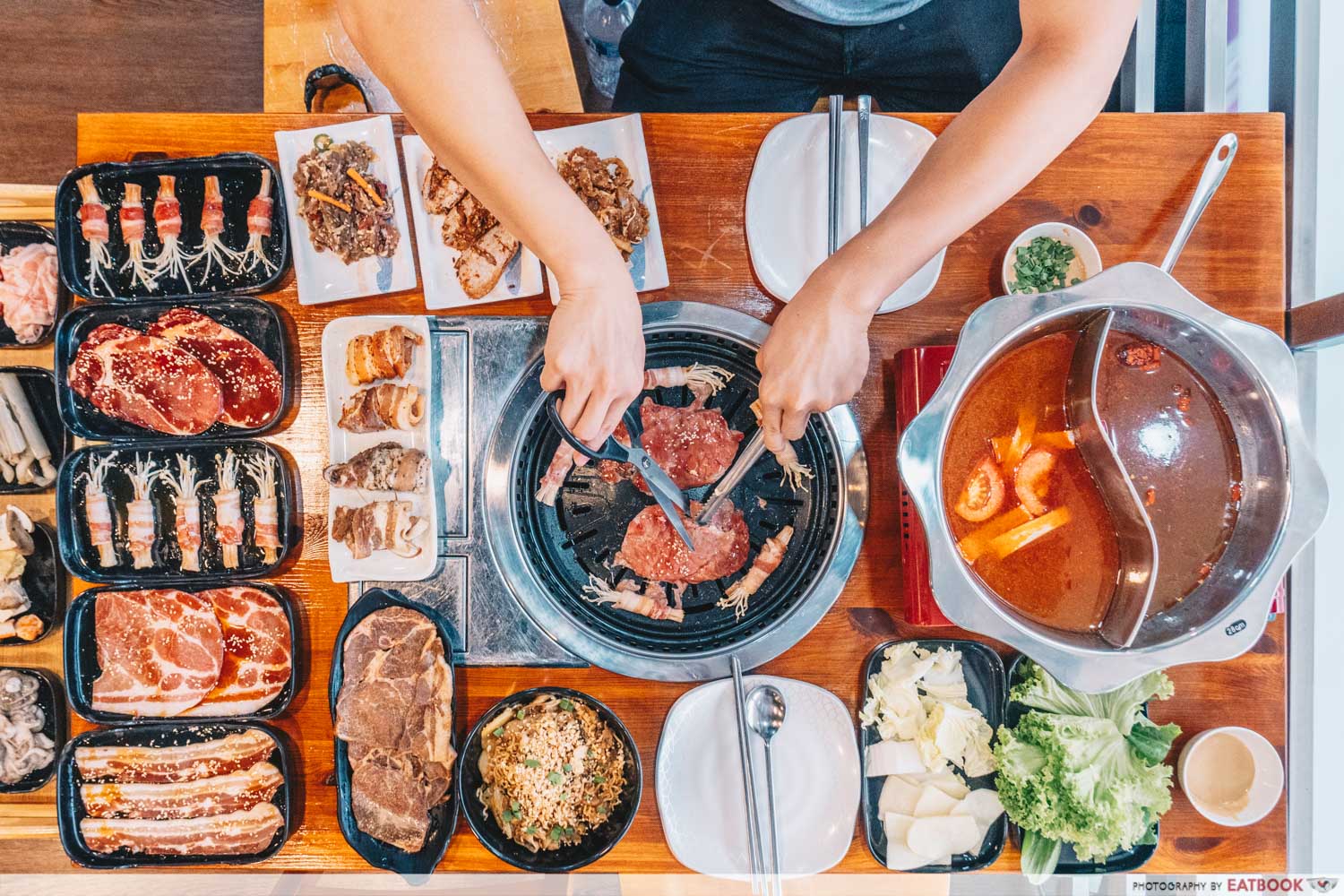 Not one to shy away from my cravings, I'm a huge fan of buffets that allow me to choose from a wide variety of food. A good buffet is one that has a welcome amount of food without compromising on food quality, in favour of churning out batches and batches of food for hungry diners. Yi Zi Wei is one such buffet, and its immense variety and commendable quality of food left a lasting impression on me.
The 6-in-1 buffet comes with free-flow steamboat, barbecue, Korean army stew, lok lok, mala xiang guo as well as mala soup. The mala xiang guo and mala soup come with a fixed set of ingredients.
From 11am to 3pm from Monday to Thursday, their lunch buffet is priced at $23.90+ for adults, and $12.90+ for kids between six and 12 years old. Their dinner buffet pricing applies after 3.01pm, and it's $33.90+ for adults and $17.90+ for kids. GST is already included in the price, so you'll only find additional service charge on your bill.
Yakiniku-Oh Review: A4 Wagyu Platters From $9.80++ At Somerset
Food at Yi Zi Wei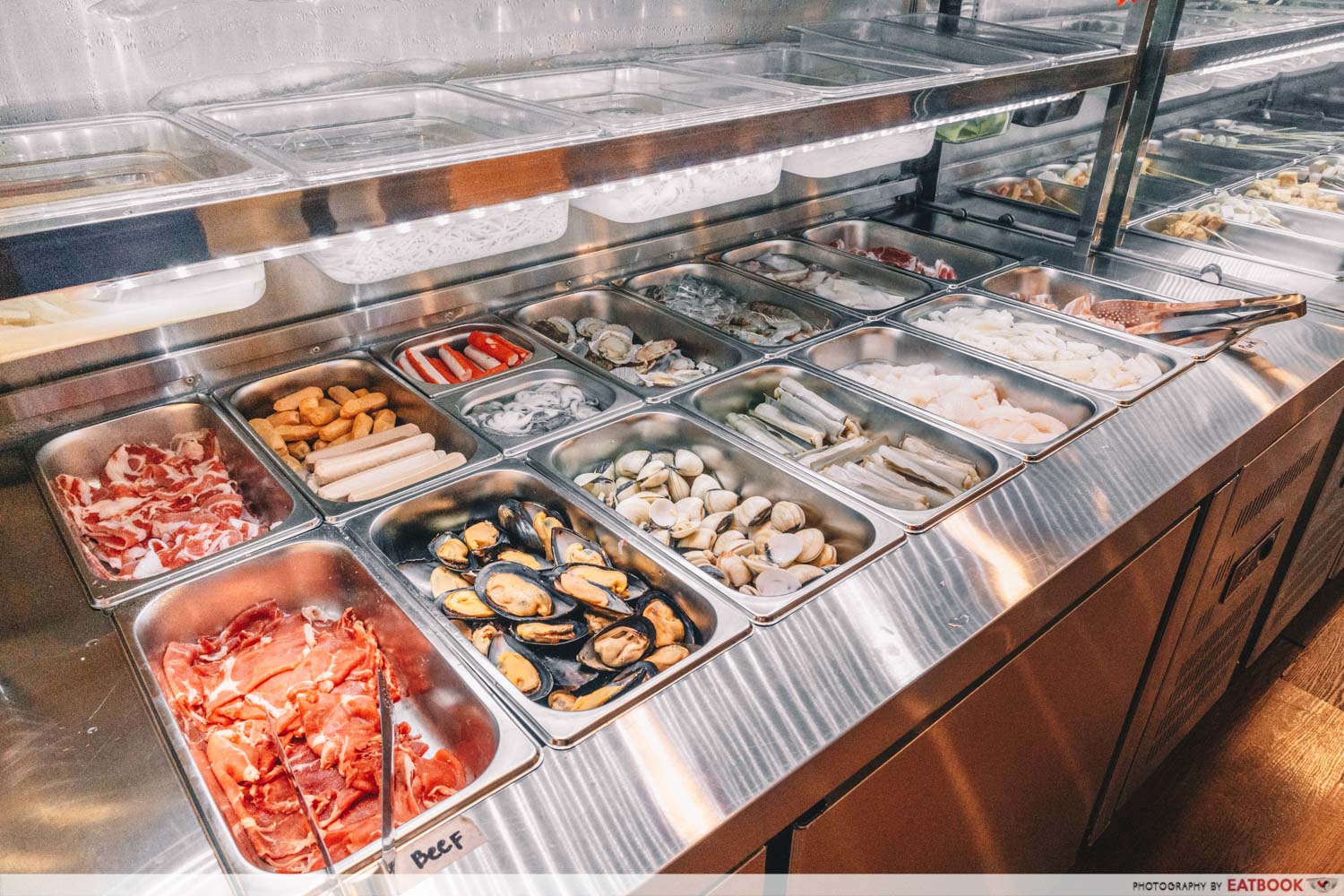 Upon walking into the restaurant, I was greeted by a large selection of meats and seafood meant for our hotpot feast.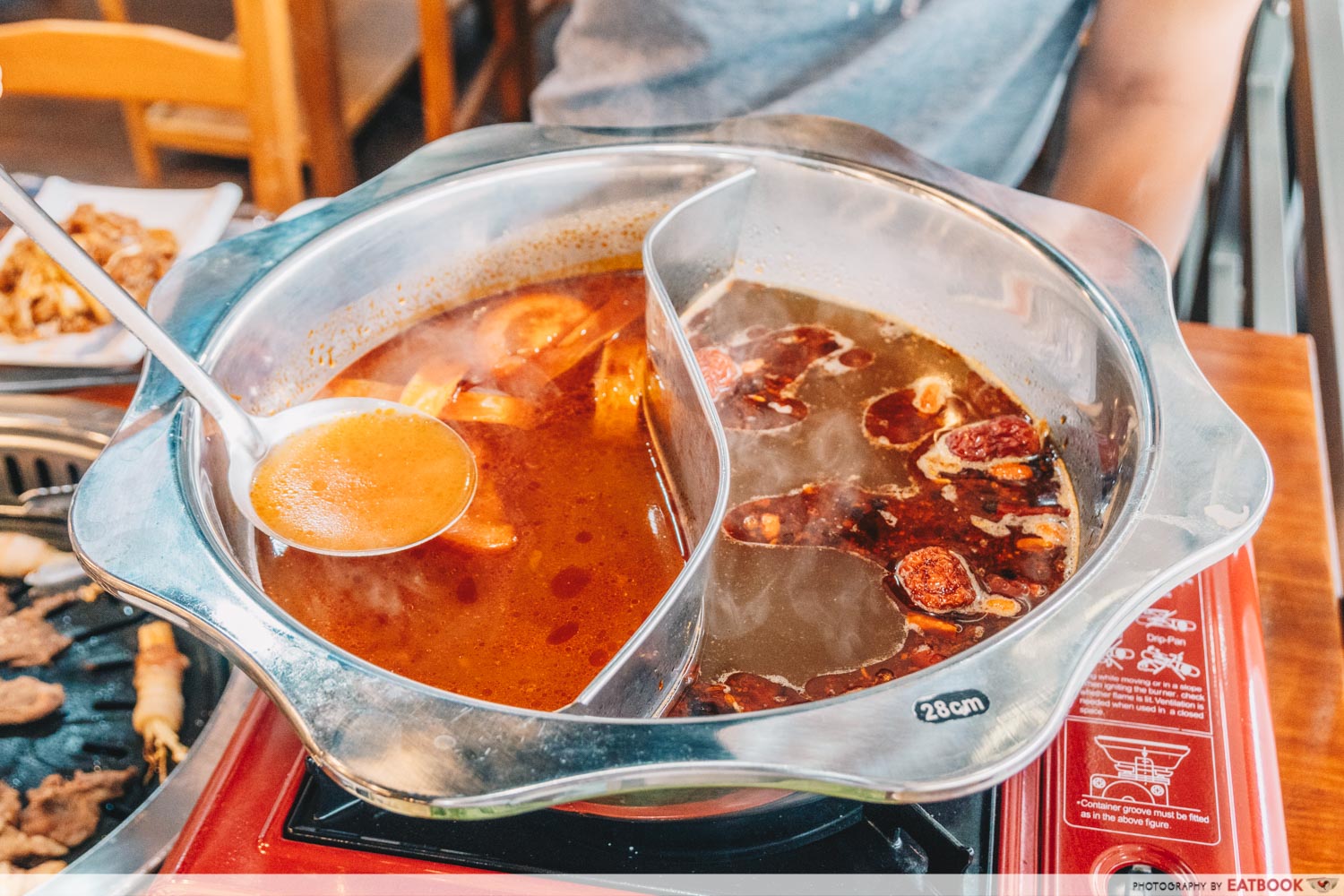 Since we visited on a cold rainy day, we decided to kick things off with a warm, comforting steamboat, and we got their tomato and mala broth in their duo pot.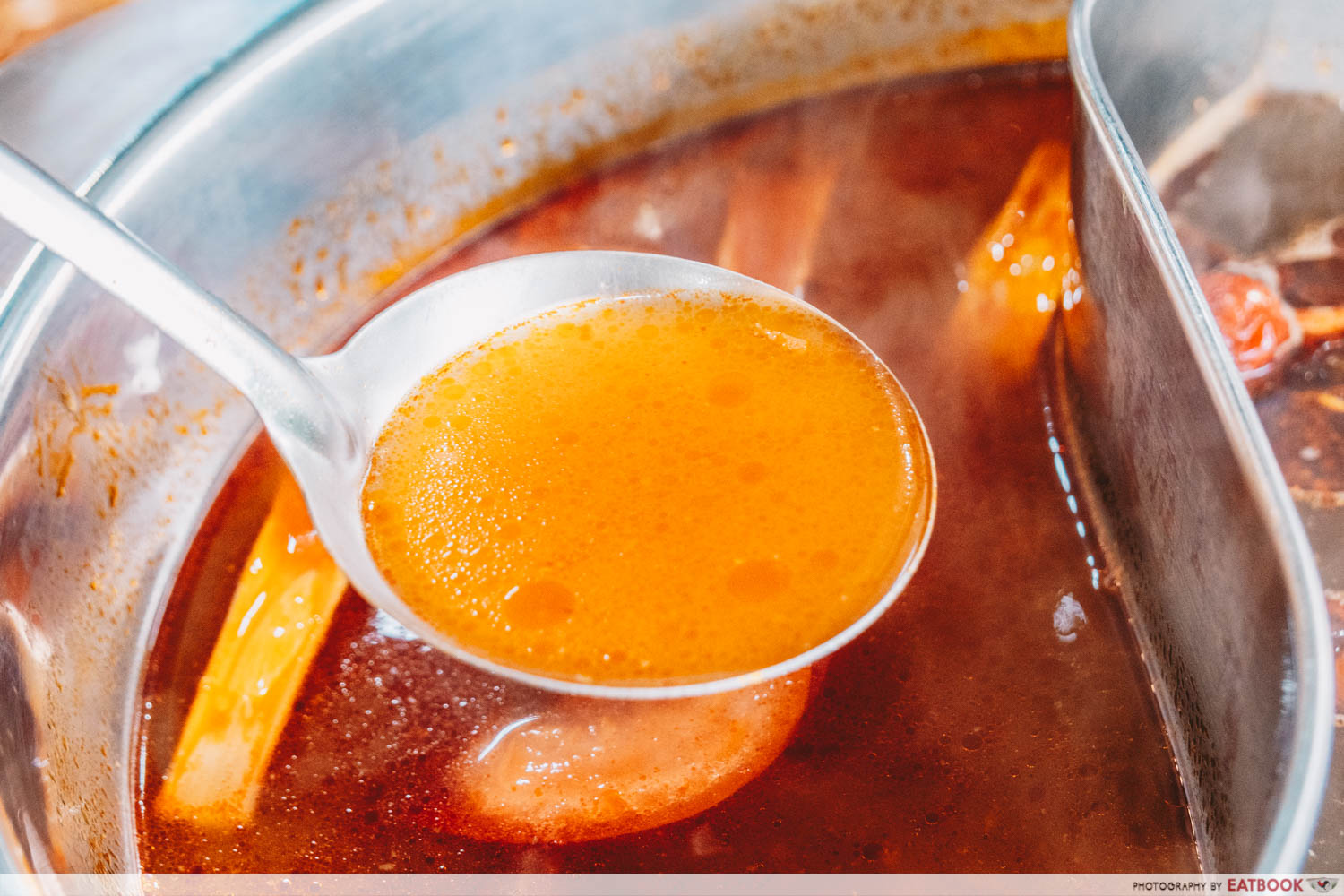 Tomato is my usual broth of choice in most steamboat restaurants due to its fragrance and natural sweetness, and having spotted bright red tomatoes, I was glad that Yi Zi Wei's tomato broth was not prepared artificially, as mentioned by the restaurant staff. It had the right balance between acidity and sweetness, and each spoonful was refreshing.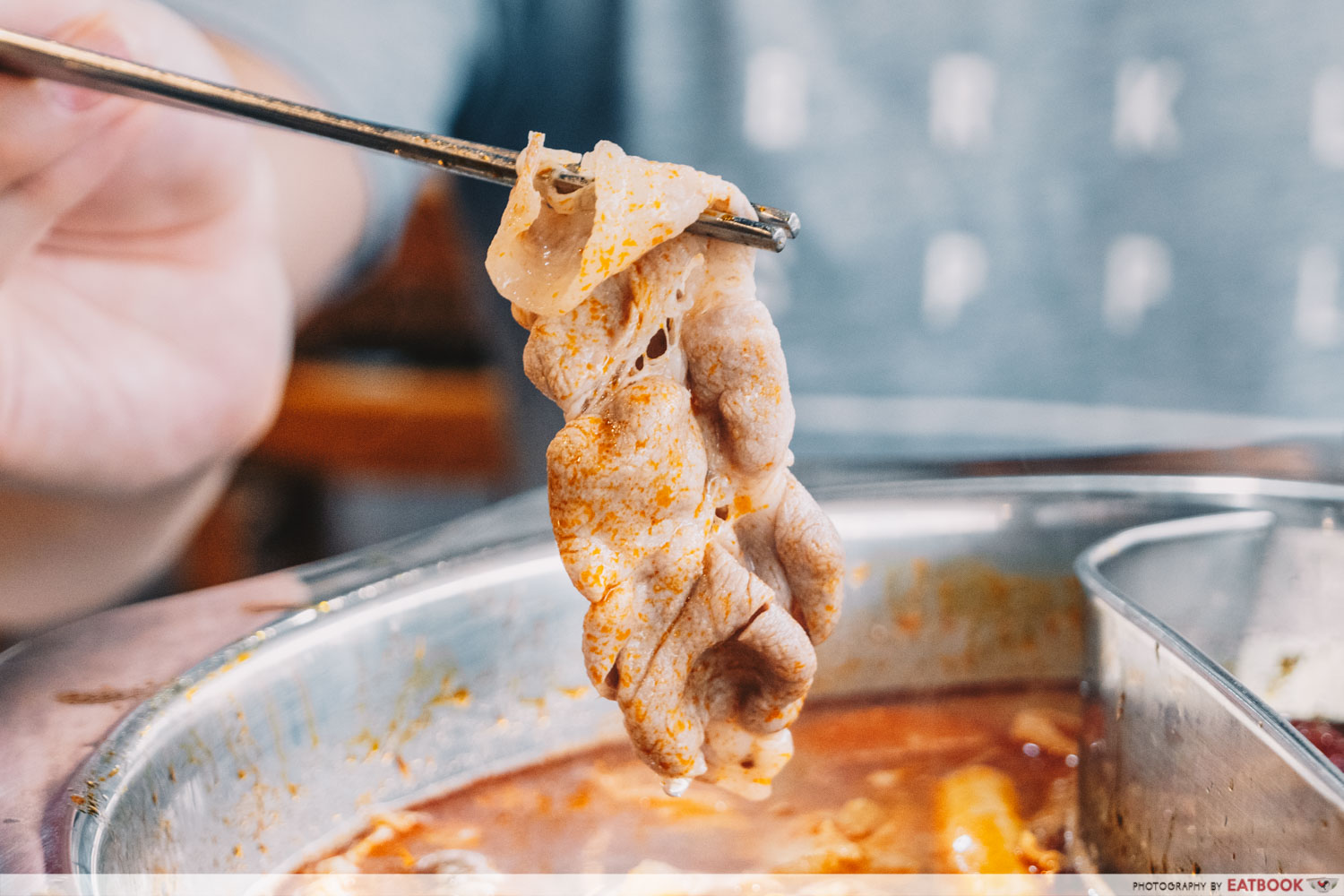 Each piece of meat was large, and when cooked, the tender meats offered a nice chew. Unlike most meats at the usual steamboat chains, the thicker cuts at Yi Zi Wei were able to absorb more of the broth, making the meats a tad bit juicier. If required, you can ask for a pair of scissors to cut your meats into smaller pieces.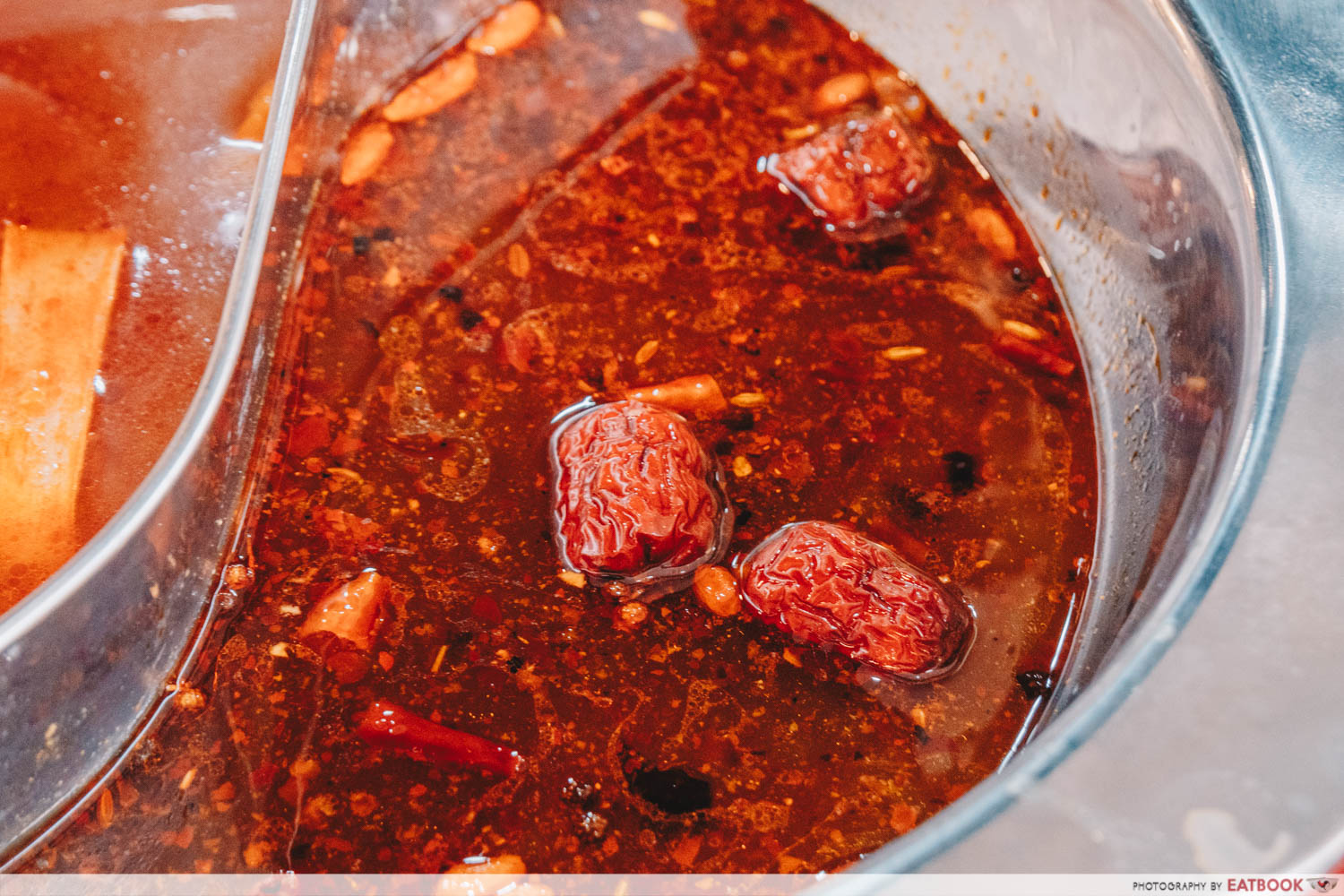 My colleague really loves spicy food, so he clamoured persistently for the spiciest mala broth. Unfortunately, he had to tone down his cravings for the sake of yours truly, who's a spicy food amateur. Thus, we opted for the mala's spiciness to be in the middle of the typical mala scale.
When the mala broth was added into the duo pot, the harsh, pungent smell of chilli emanated through the air, a fitting prelude for what's to come. Upon sighting the fiery redness of the broth that reflected off the shiny silvery surfaces of the pot, I started to fear for my tongue and stomach.
After I took a spoonful, I felt as though a wave of heat had just washed over me. The broth had a spicy kick that gave rise to a tingling sensation on my tongue, followed by a slight numbness. Despite all that, it wasn't all too overwhelming. I could still detect some tangy, peppery undertones, though I found the broth to be slightly salty.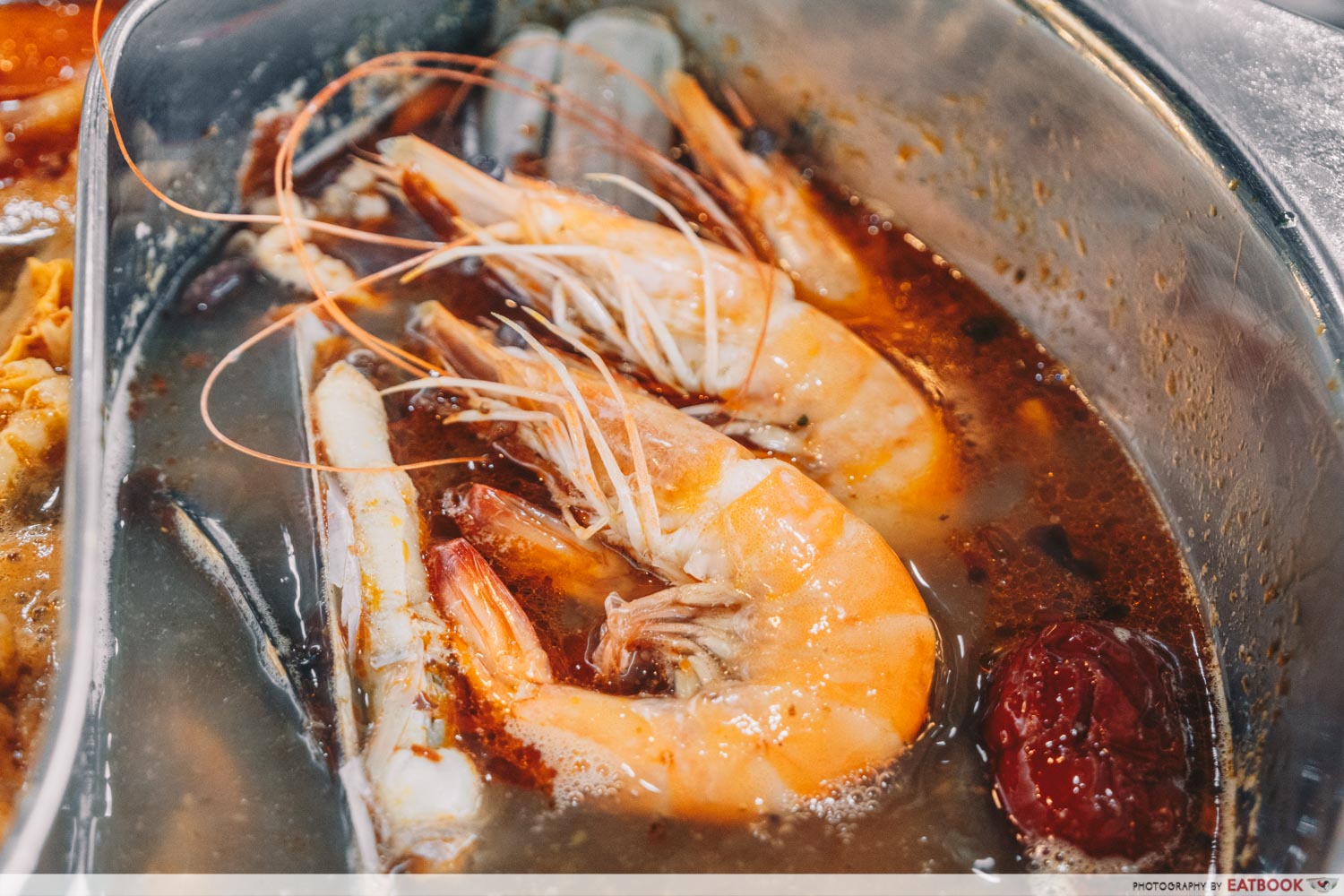 The prawns were sizeable and fresh, and peeling off their shells to reveal the sweet, succulent meat proved to be an easy task.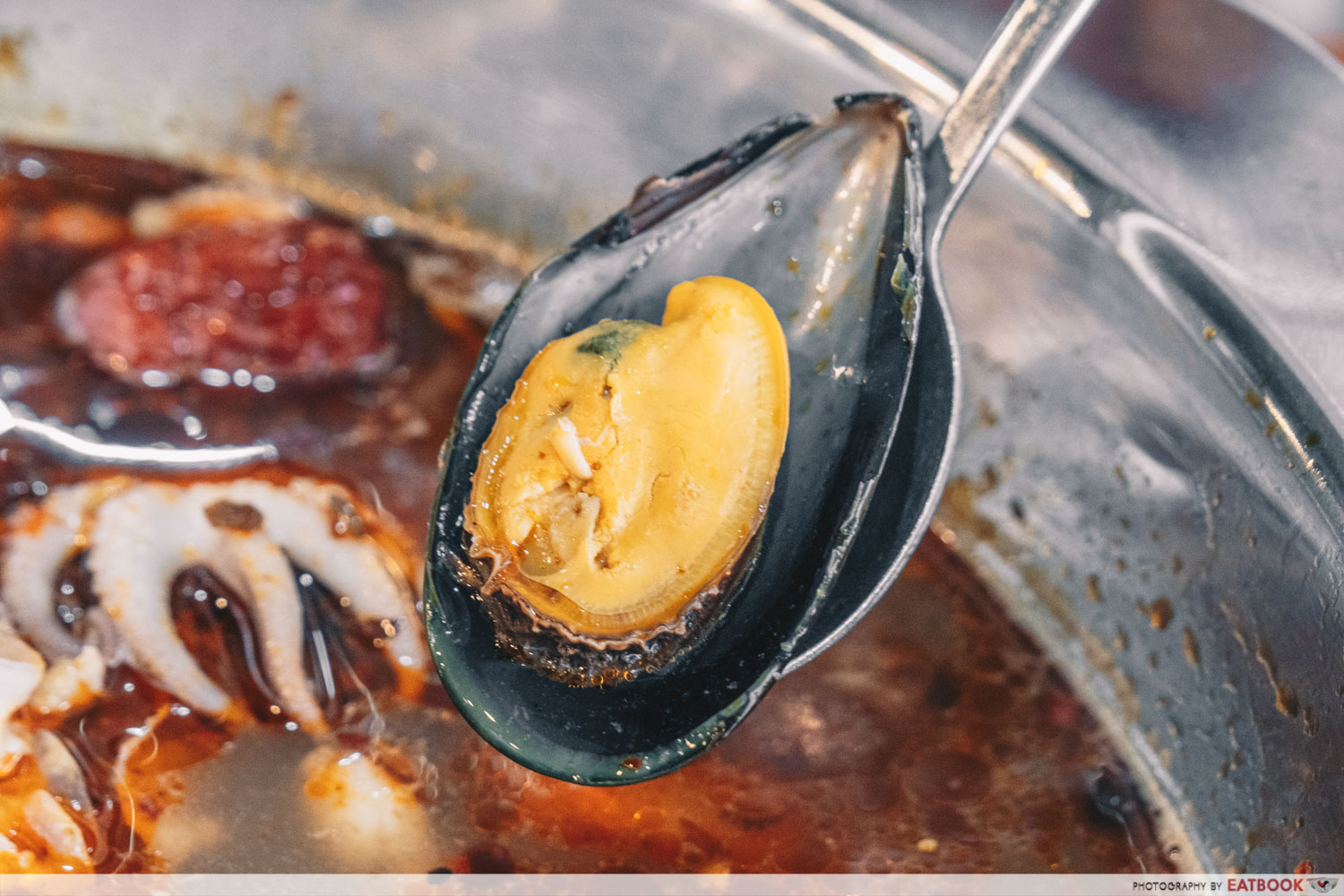 The plump mussels looked promising as they gave off a nice yellow hue. However, they disappointed in the taste department. They tasted briny and slightly fishy, which highlighted their lack of freshness.
The mini octopuses were a bite-sized treat, and we couldn't stop popping them in our mouths. They were slightly chewy but not too rubbery.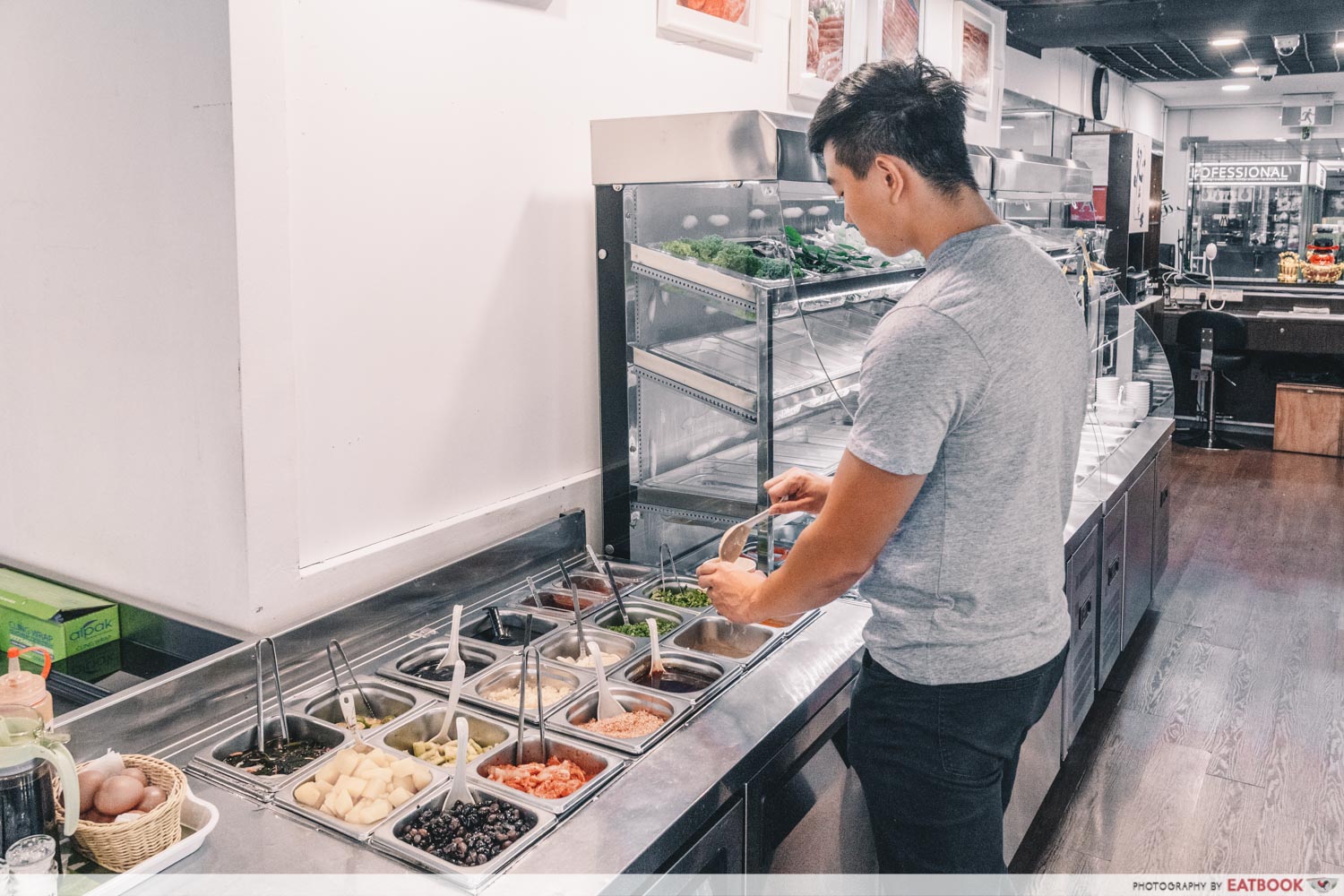 To accompany our meats and seafood, we could choose from many different types of sauces and condiments. This section is located right beside the selection of meats and vegetables dedicated to the steamboat.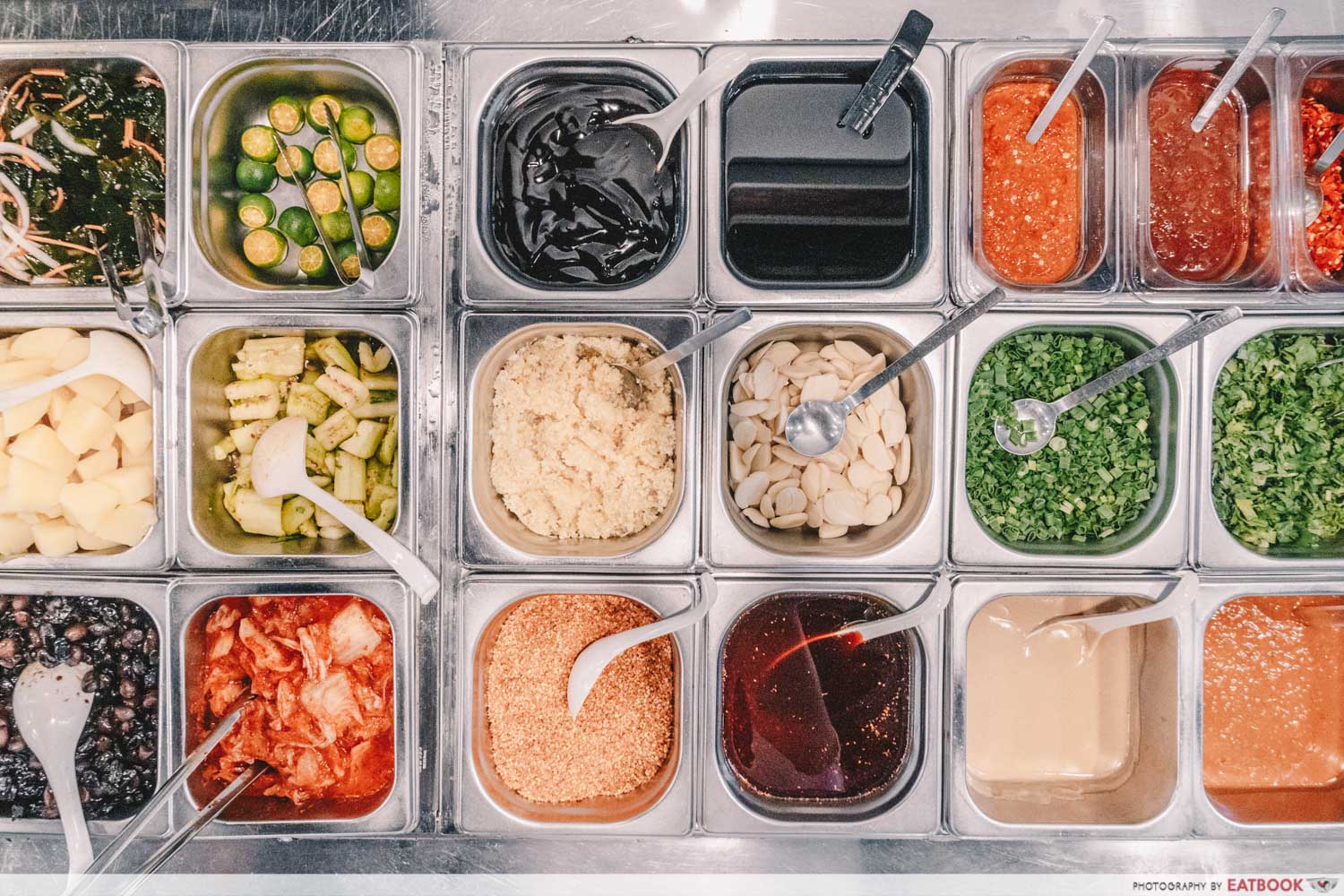 From the classic peanut sauce and sesame seeds to even kimchi, we had an abundance of choices. We do feel that the restaurant should have covered them with lids to ensure they were kept fresh.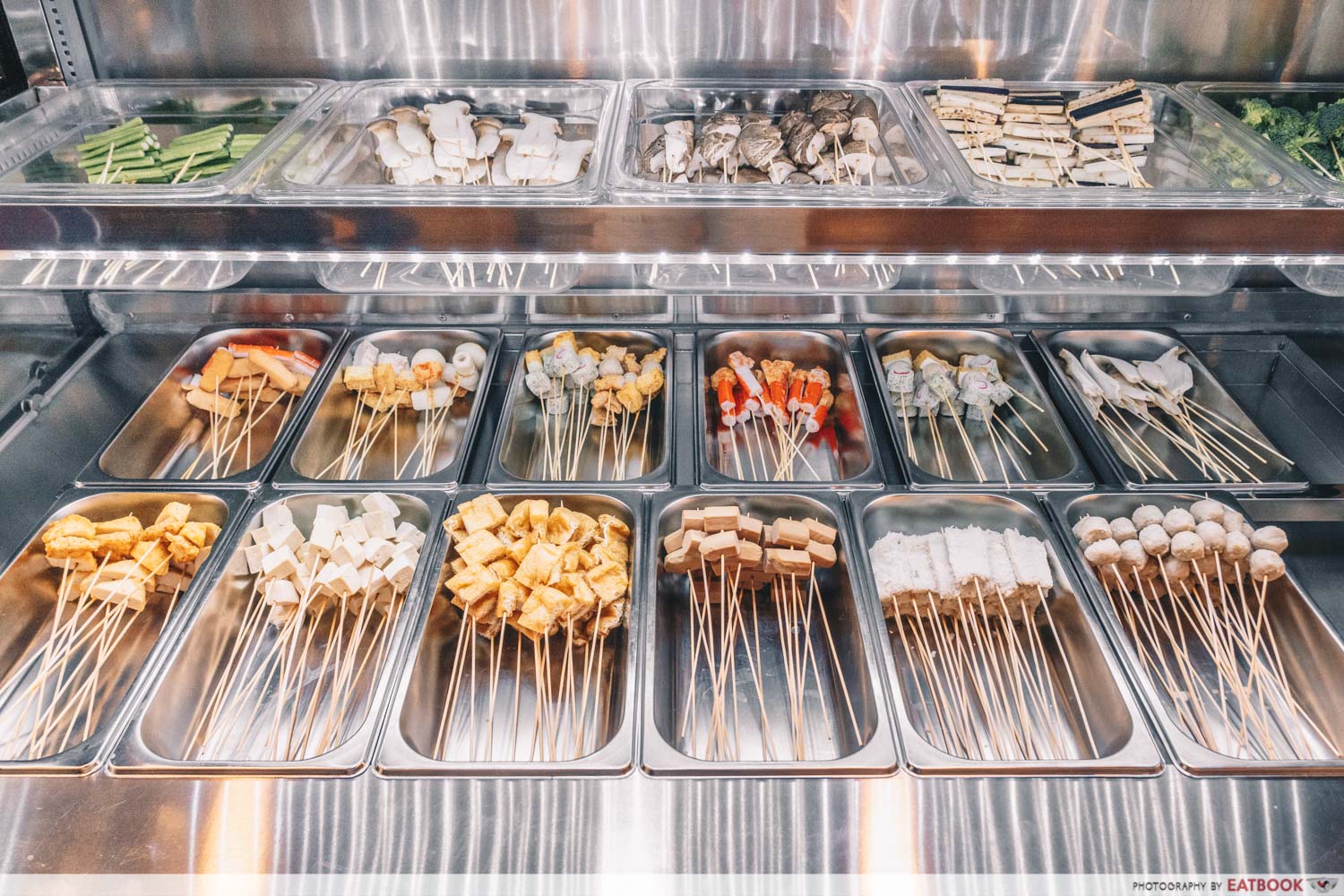 A smorgasbord of lok lok was available for our selection at the front of the restaurant. However, I was disappointed to see that there were not many actual meat items on sticks, as I mostly sighted processed food such as fish balls, sausages and crabsticks.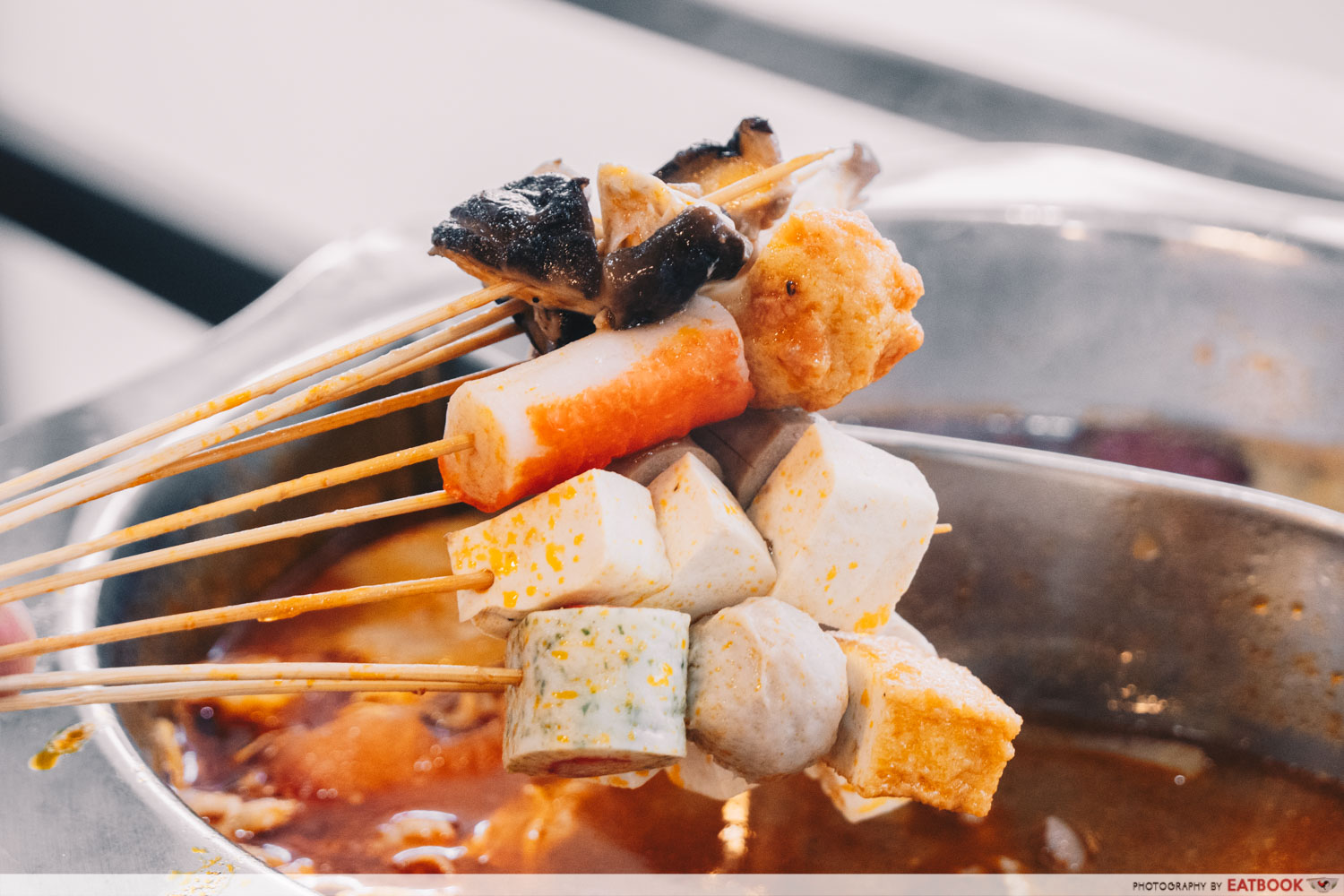 Lok lok is usually dipped in soup, hence we immersed the sticks in the boiling broth, before hungrily tugging at the bite-sized pieces.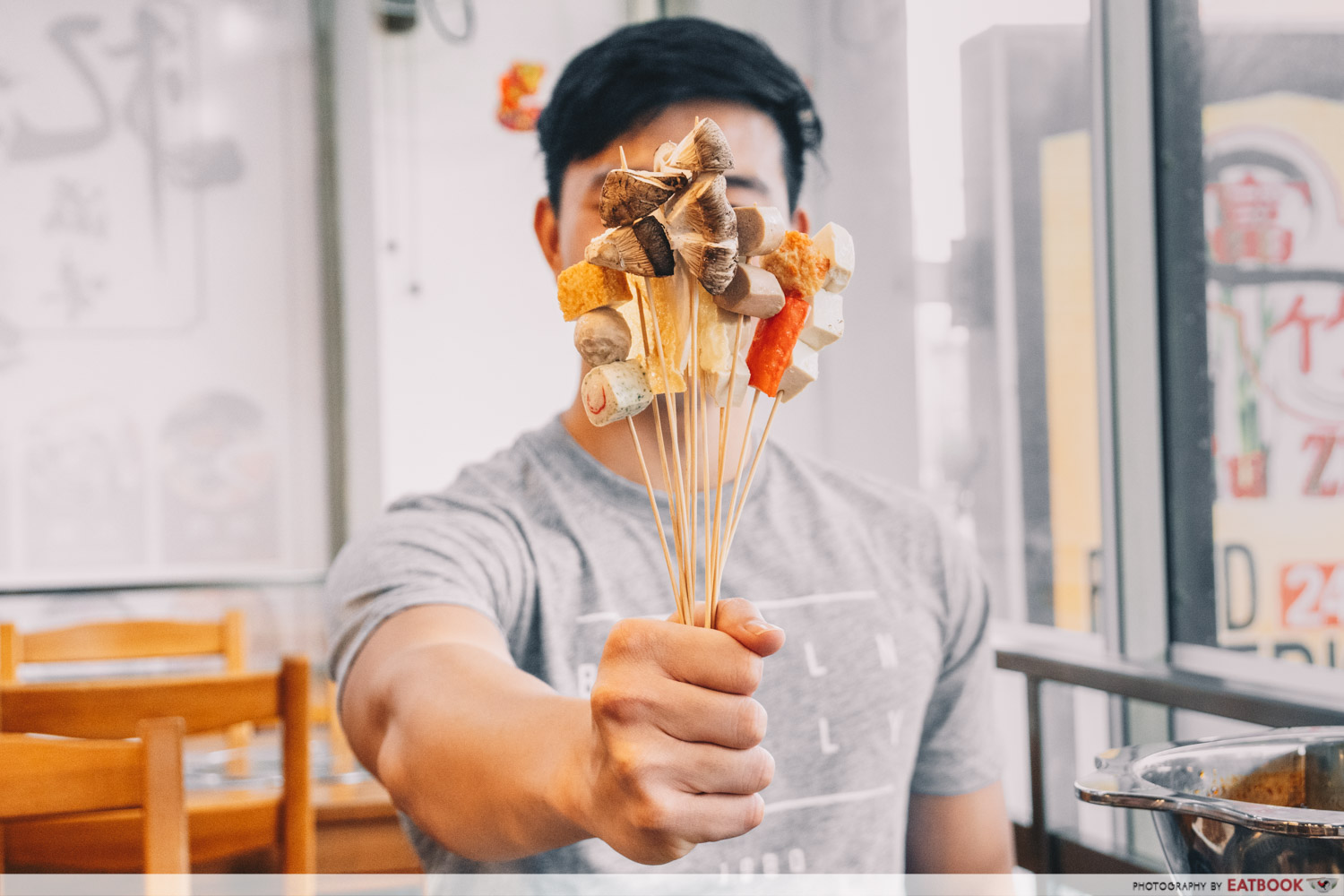 The lok lok didn't taste special, perhaps due to the simple ingredients available. The steamboat sauces and the broth added a greater depth of flavour to the otherwise bland sticks of food. If you're not a big fan of meat dishes, perhaps you could focus your appetite on their lok lok selection, which consists of fewer meats.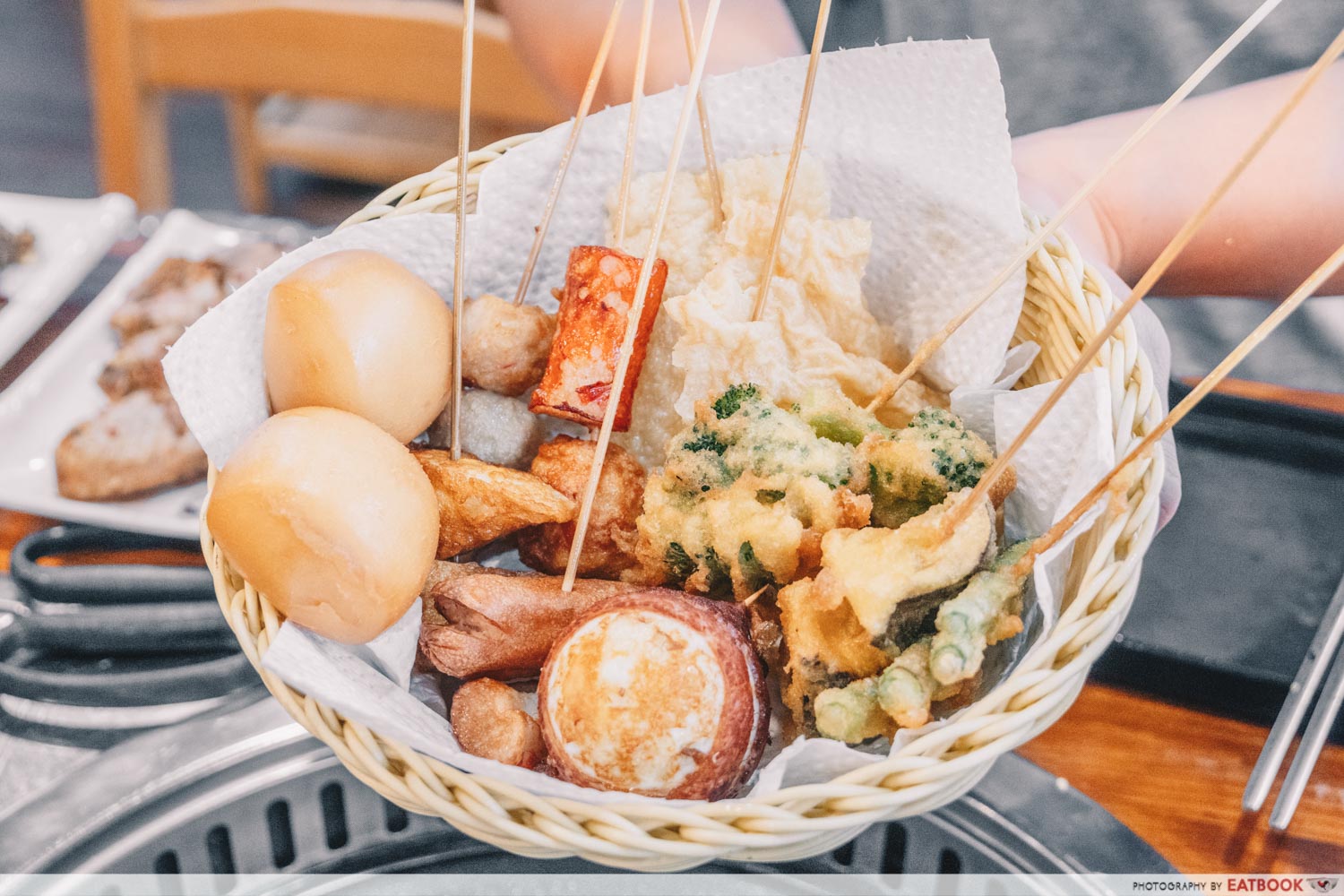 I'm a fan of fried lok lok, and I was elated when I heard it was available as part of the buffet. The fried lok lok choices are limited to those seen in the basket, and they consisted of some items that were not available in the lok lok selection at the front of the restaurant, such as boiled eggs wrapped in bacon.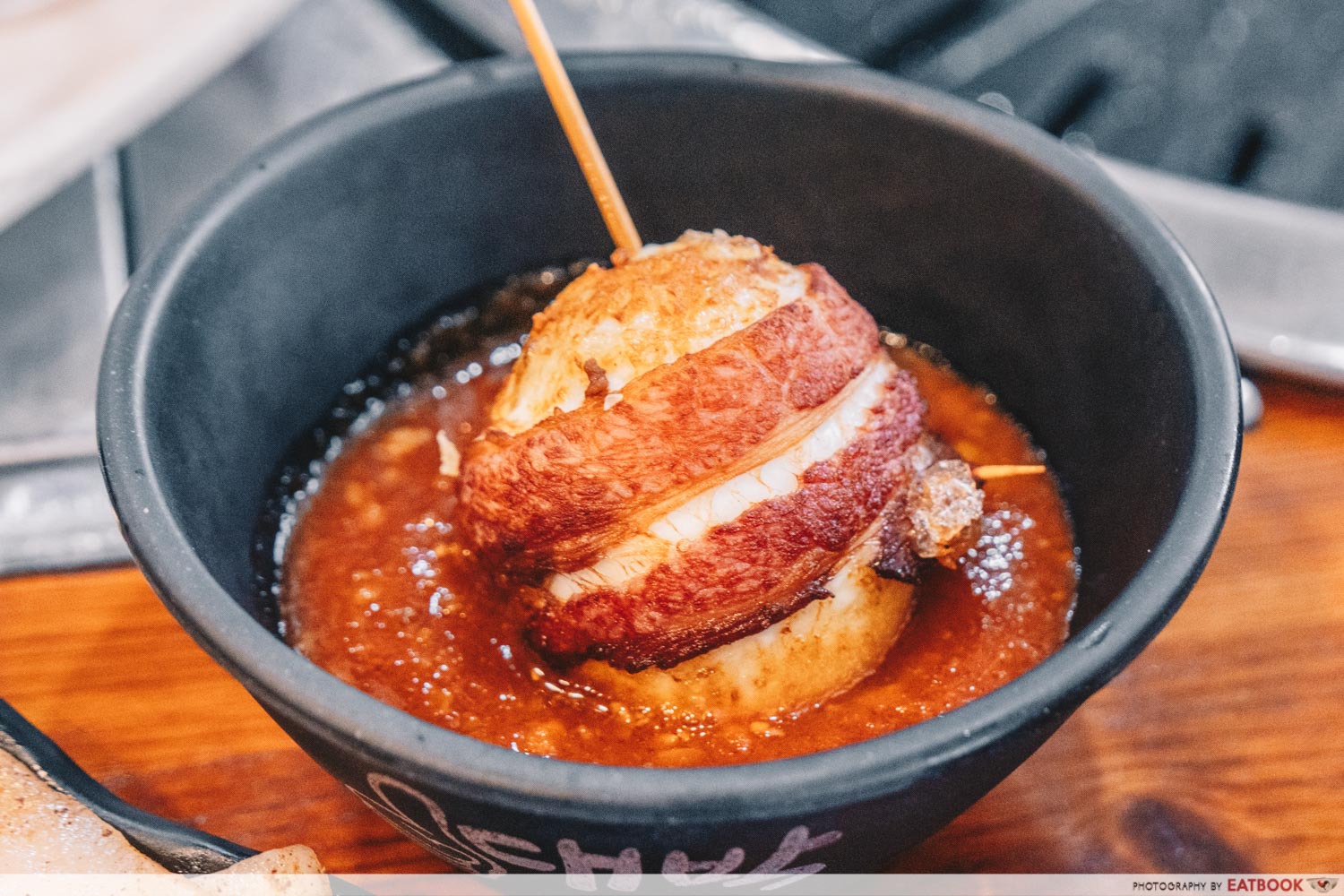 One way to differentiate a good lok lok place from a lacklustre one lies in their sauces. Most lok lok stalls have their own secret blend of sauces, and Yi Zi Wei's is full of flavour. Dipping the fried sticks of joy into the sauce enhanced its flavour by tenfold, as the crisp, battered ingredients complemented the sweet and spicy sauce. Unlike the traditional lok lok previously, the fried lok lok impressed me with its depth of flavour and additional crunch factor.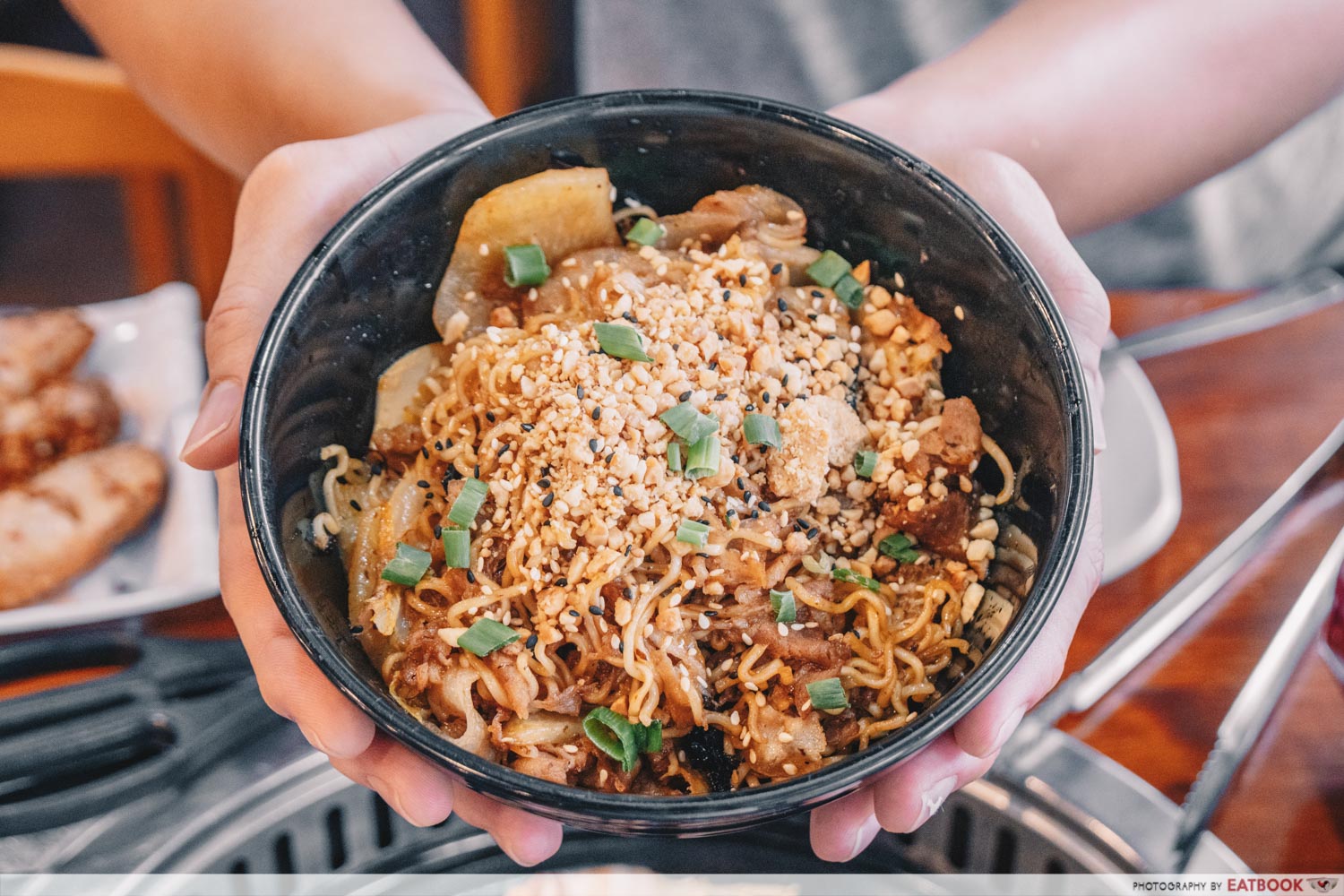 As if there were not already enough food, bowls of mala xiang guo are available as well. We couldn't choose the ingredients, and I observed an apparent lack of red mala flakes in the bowl, despite the fact that I requested for a medium level of spiciness on the mala scale.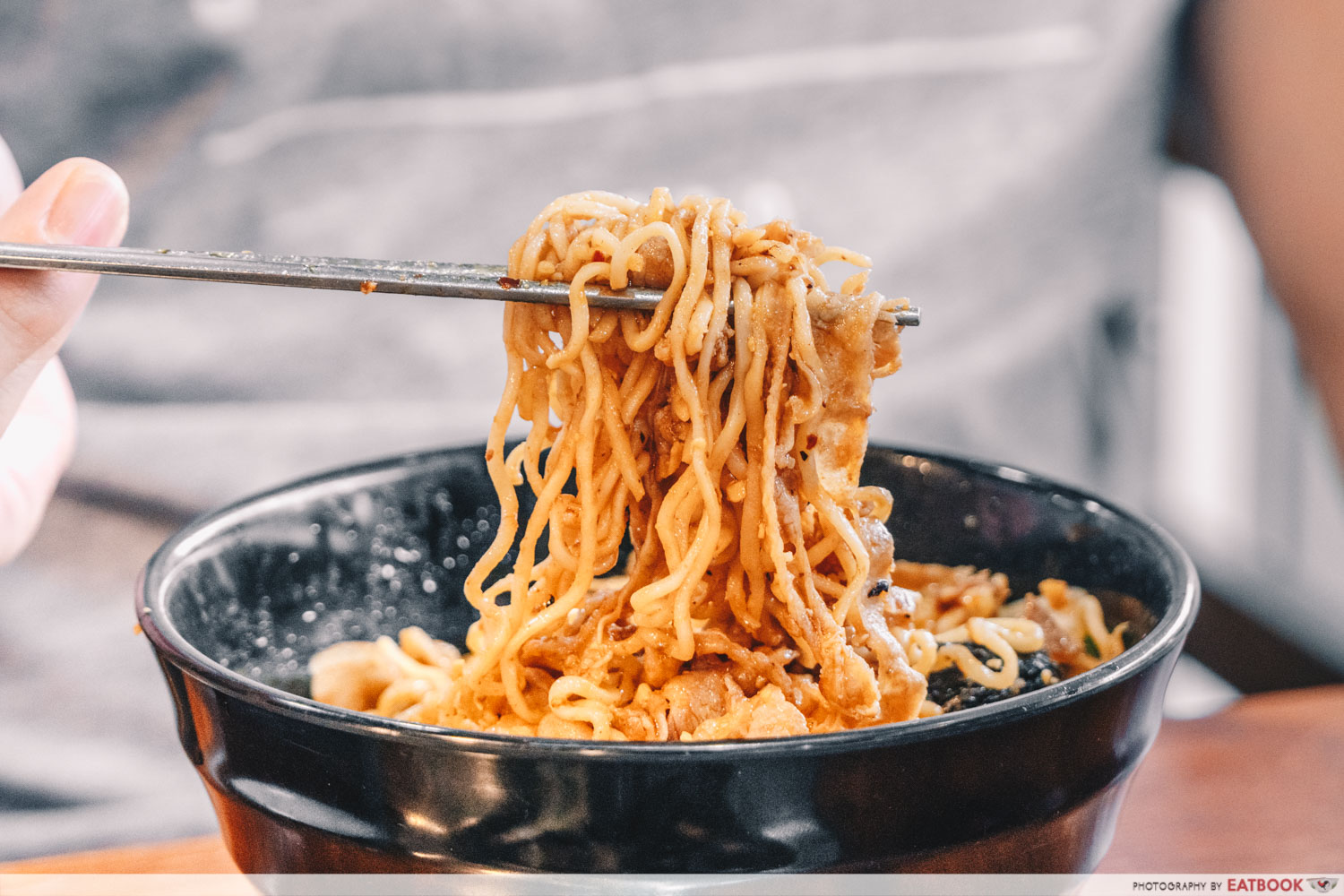 The noodles were springy, and slurping the strands along with the tender meat was satisfying. The only qualm I had was that the mala taste could have been more intense, as the bowl lacked the jolt of numbing spiciness from my usual mala xiang guo experiences.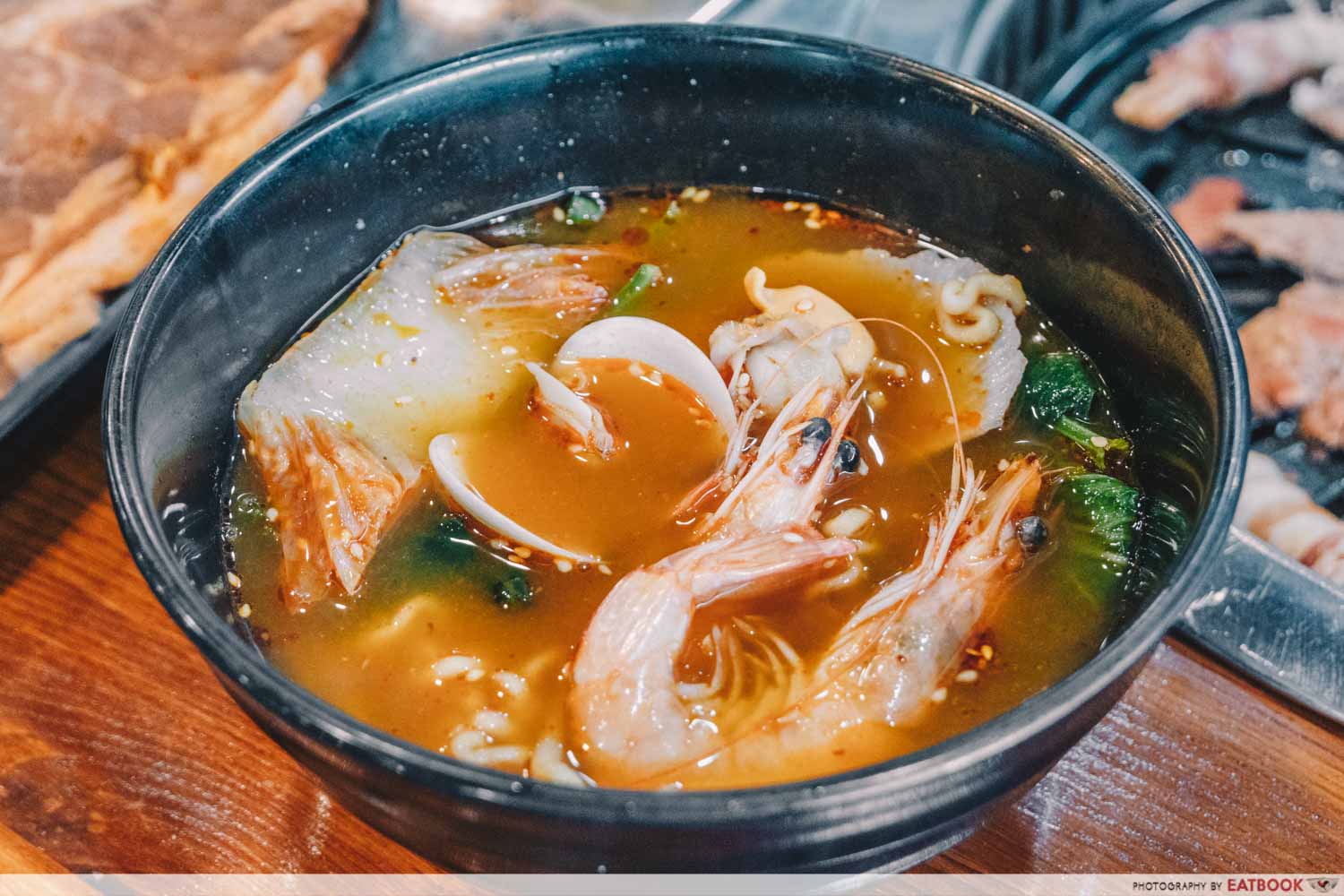 Lovers of the soup version of mala would be happy to know that each steaming bowl of mala tang comes with generous portions of seafood and vegetables. I especially liked the large prawns and clams as they gave the soup a subtle saltiness.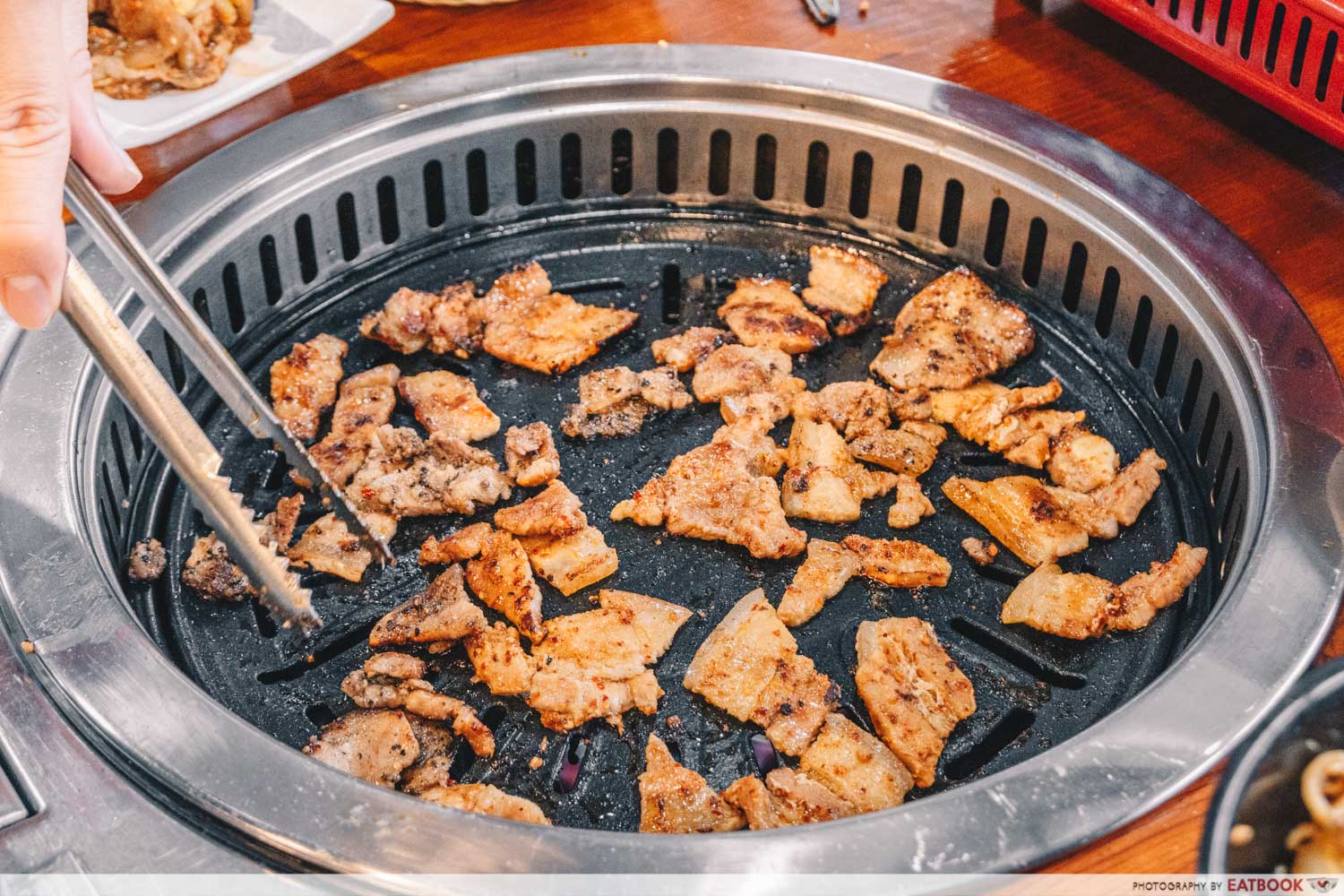 I love Korean barbecue, and I was glad to hear that barbecue is also part of the buffet. The common meats such as chicken, mutton, pork and beef are available, but with a slight twist.
Yi Zi Wei's special barbecue meats stole the show from this point onwards, and they're actually the restaurant's selling point. The brainchild of the restaurant owners, their Four Heavenly King dish features four types of marinated pork, namely flaming-hot mala, irresistibly sweet honey, appetising Si Fang, and tingling black pepper.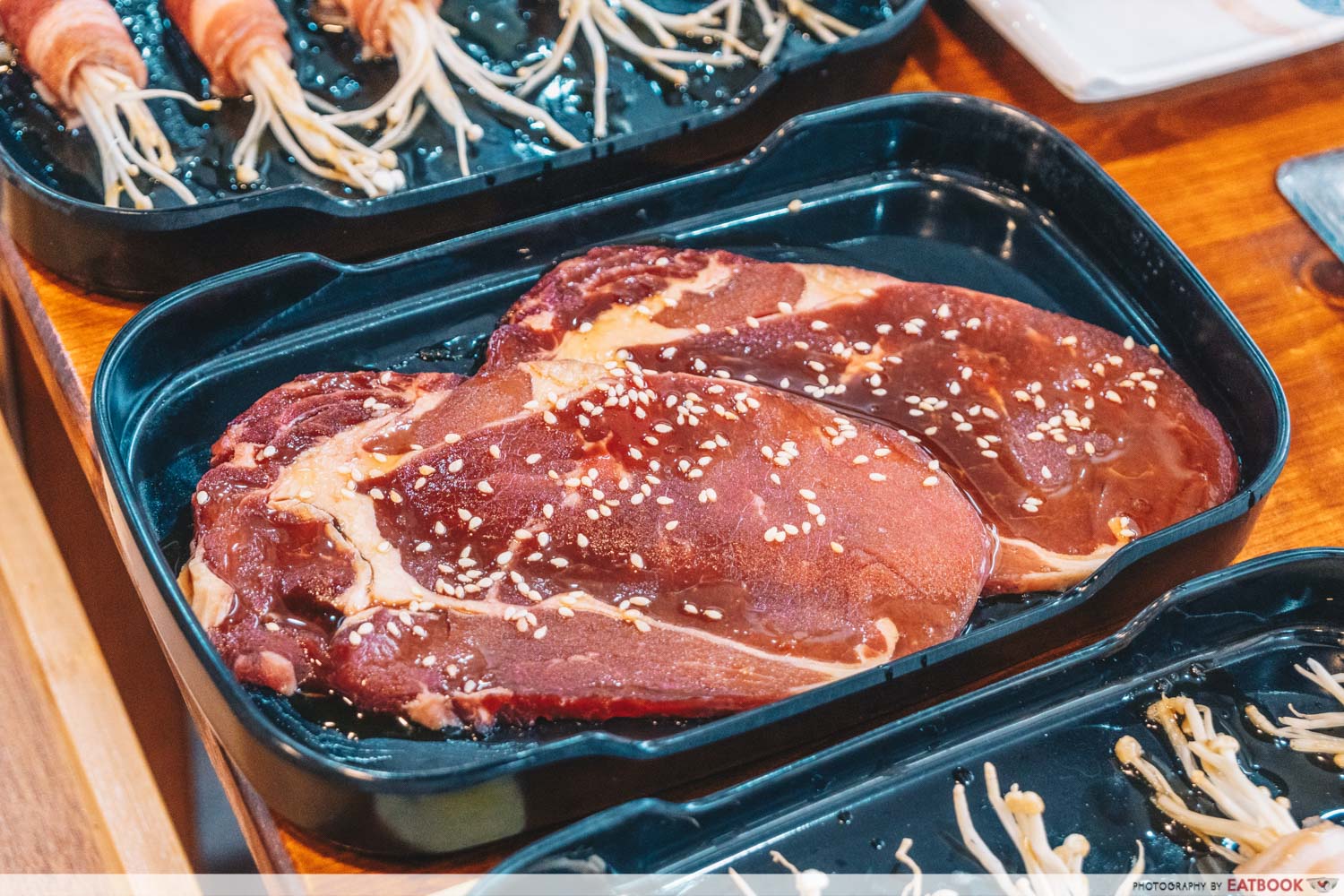 Ribeye beef is also available for grilling here. This is a stark contrast to many other barbecue restaurants, which usually offer less tender cuts of beef to their customers.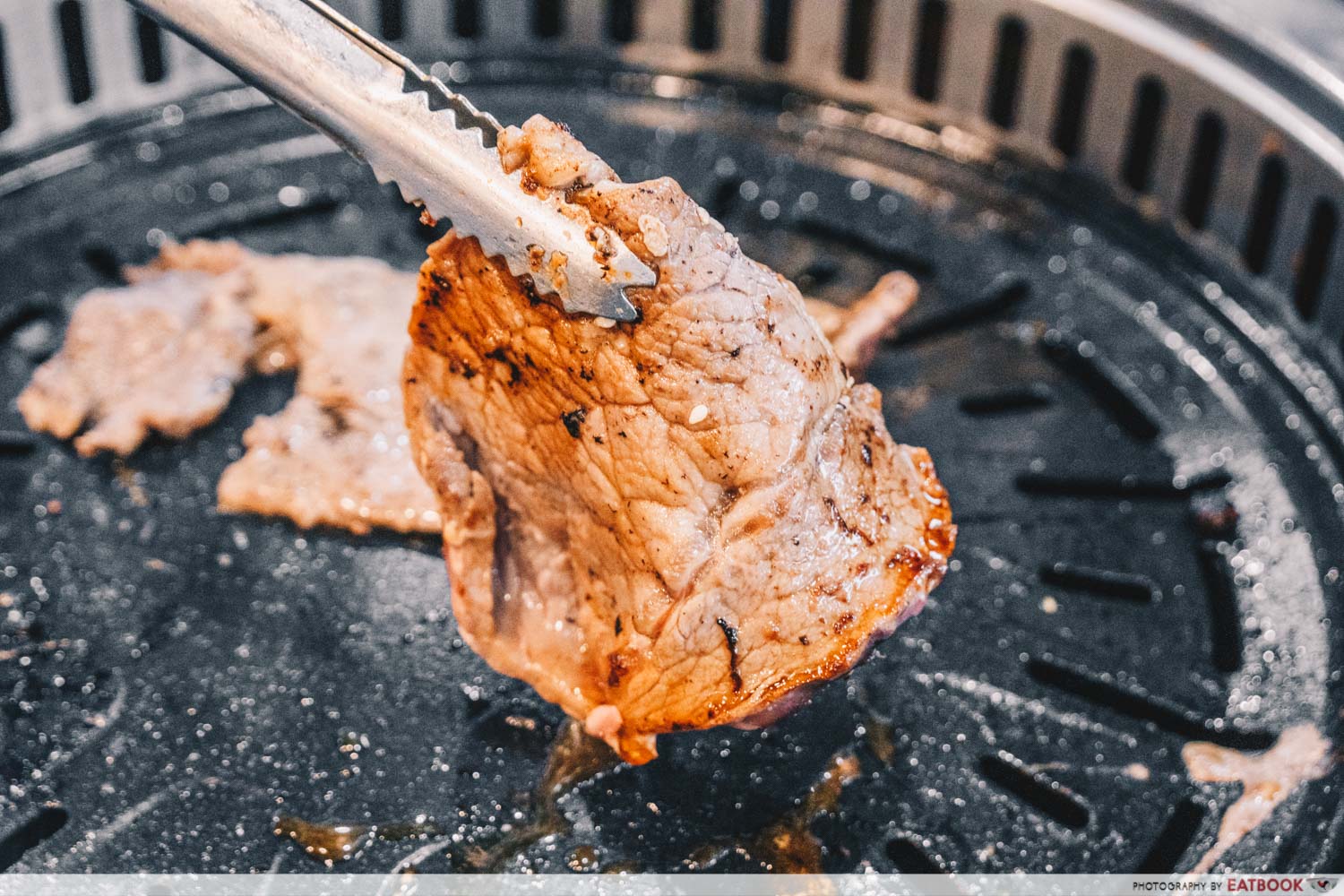 As expected, each morsel of beef was tender, flavourful, and had a slight chew to it. The grilling time of beef can't be too long if you want maximum flavour. The beef should be almost cooked, yet retaining the right amount of moisture such that it's not too dry and tough.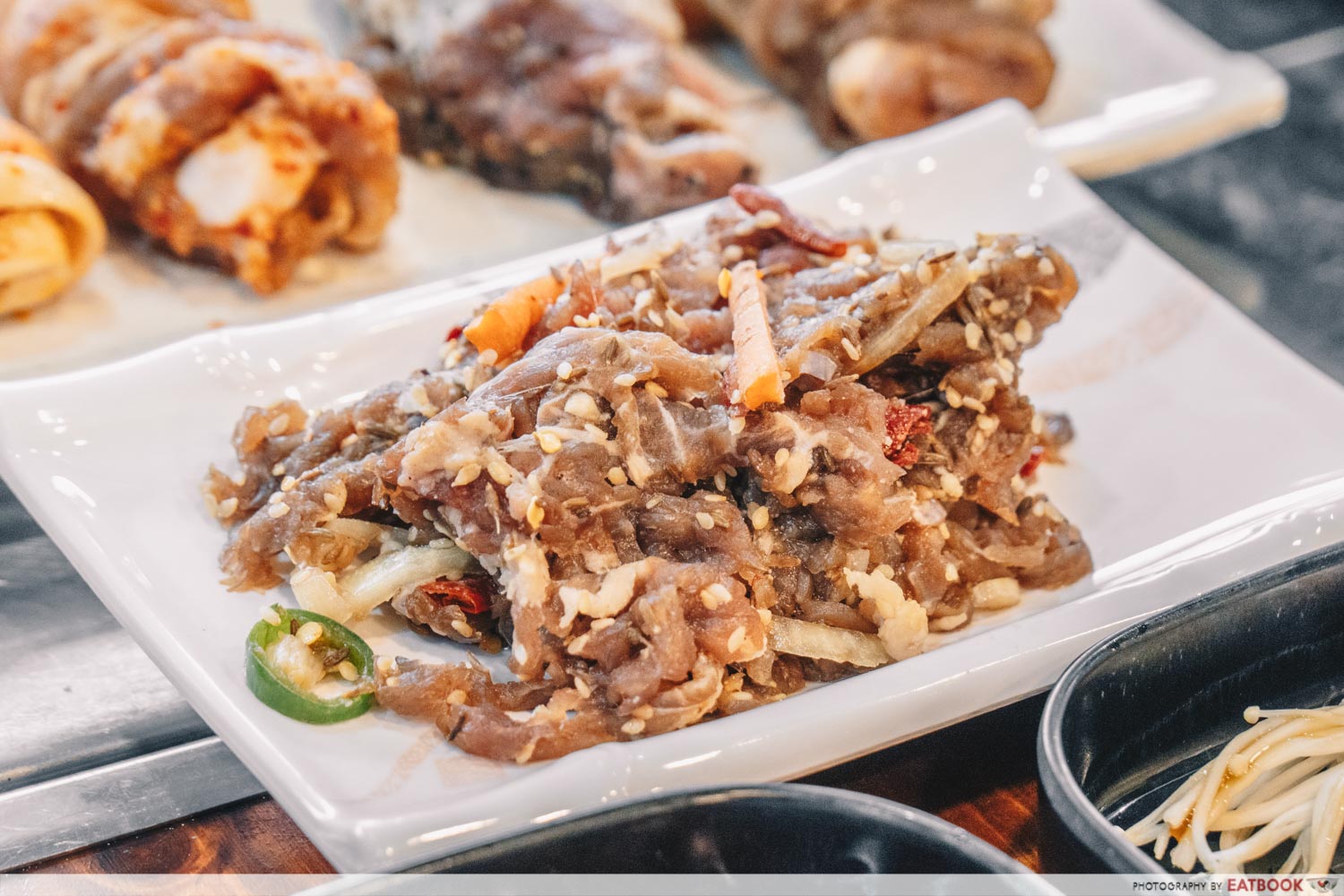 My favourite barbecue meat has got to be their Beef In Beer, whereby tender beef slices are zhnged up with piquant Tsingtao beer and various chillies. Beer is known to break down beef fibres, producing a more succulent, melt-in-your-mouth texture.
Upon being grilled, the juicy beef slices gave off an almost smoky fragrance, and the infused Tsingtao beer greatly enhanced the beef's aroma and flavour. The chillies added a welcome element of heat to the dish, making for an interesting and tasty mouthful.
That1 Review: $29.90+ Seafood Bucket And BBQ Steamboat Buffet At Geylang
Ambience at Yi Zi Wei
Yi Zi Wei has a spacious interior, with wide tables and seats. While eating to their heart's content, diners who sit next to the large transparent glass windows will be treated to a view of the bustling roads below.
The verdict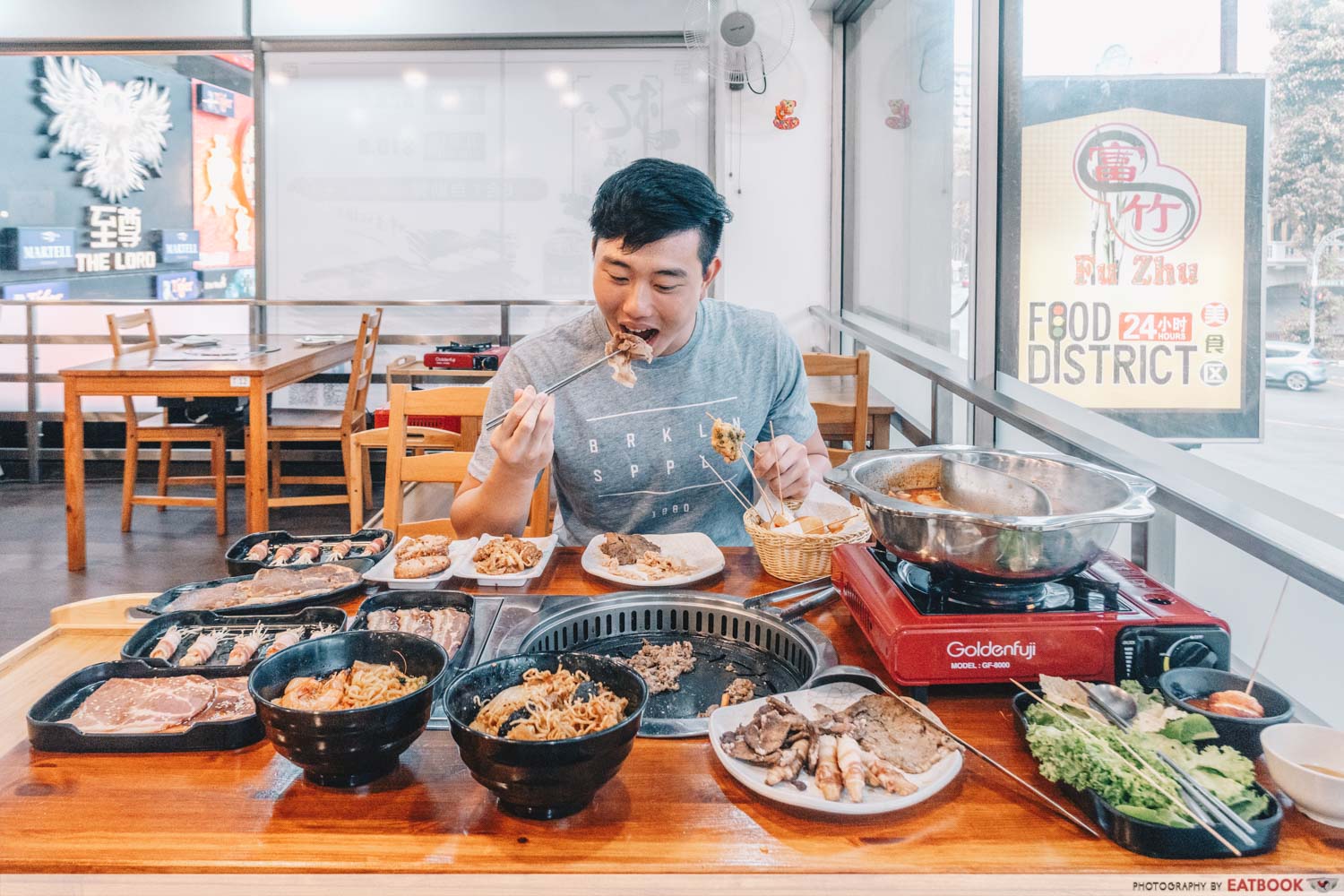 Yi Zi Wei's wide buffet spread consisting of unique meats and seafood is no doubt a steal at its price. Being spoilt for choice, I felt like a kid in a candy store. With that said, I'll gladly make a second trip down to this newly opened outlet, especially for their army stew, which is the final selection available in their 6-in-1 buffet. I was bummed out that I couldn't get to try it as it was not available that day. If you're craving for more all-you-can-eat buffets, check out these hotel buffets in Singapore.
15 Best Hotel Buffets In Singapore With Free-Flow Seafood And More
Address: 1 Lorong 13 Geylang, #01-01, Singapore 388639
Opening hours: Daily 11am to 2am
Tel: 9097 3288
Website
Yi Zi Wei is not a halal-certified eatery.
Photos taken by John Lery Villanueva.
This is an independent review by Eatbook.sg.
Yi Zi Wei Review: 6-In-1 Buffet With Steamboat, Lok Lok, Mala Xiang Guo, Army Stew And More -

8/10
Summary
Pros
– Wide range of seafood
– Unique barbecue meats
– Good amount of variety
– Value for money
– Fragrant steamboat broths
Cons
– Lack of variety in their lok lok
Recommended dishes: Fried Lok Lok, Beef In Beer, Beef Ribeye, Four Heavenly King
Opening hours: Daily 11am to 11pm
Address: 1 Sophia Road, #02-01, Peace Centre, Singapore 228149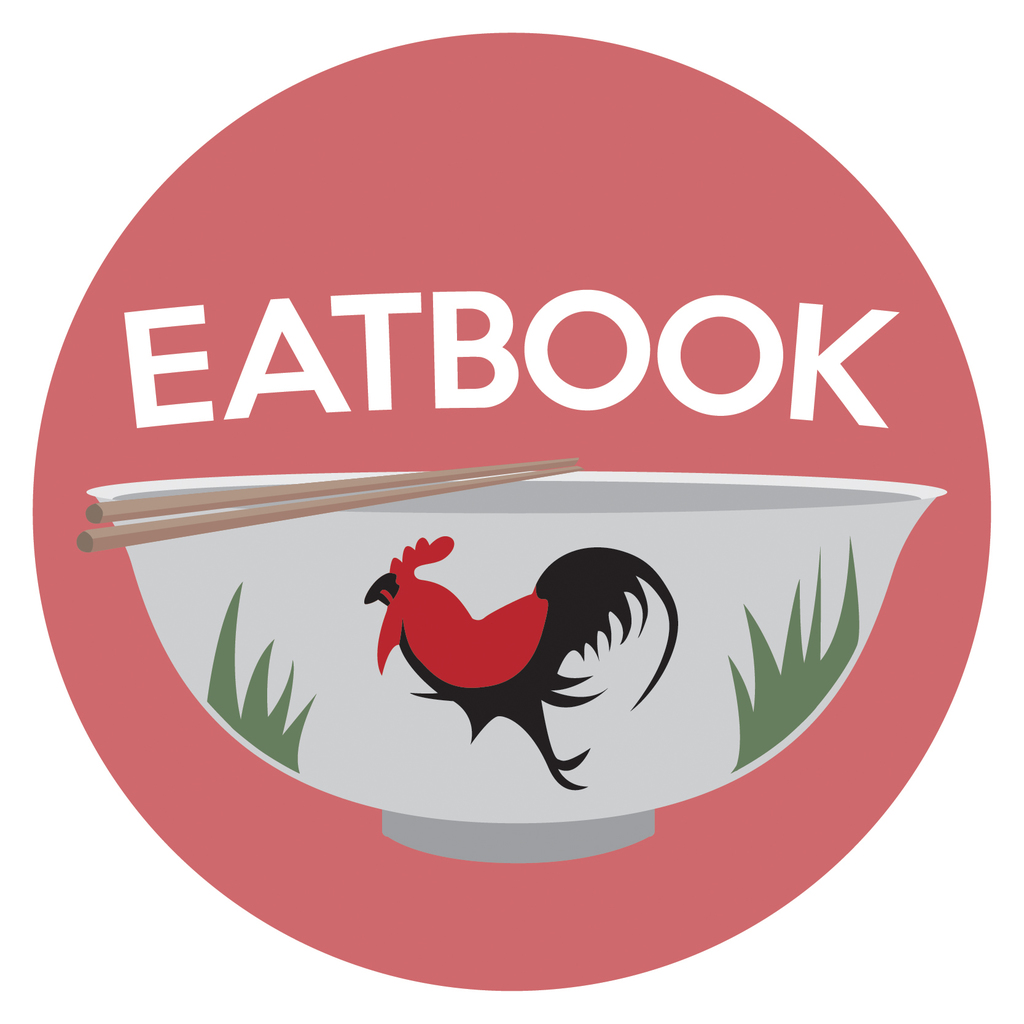 Drop us your email so you won't miss the latest news.