---
Breaking Bread – All You'll Knead Are These 10 Bakeries
---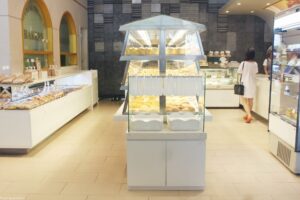 At some point in our lives, we've all been that kid skipping merrily to school with a bun mom bought in hand, snacking away as we come up with excuses as to why our homework wasn't done. But the bakeries on this list are not going to bring you on a trip down memory lane. Instead, they will make you run to one of these bakeries for the latest, most inventive buns. Forget about the old school kaya bun, and be a whisk taker with scrumptious combinations like baileys custard and kimchi cheese.
---
1.DONQ Boulangerie
---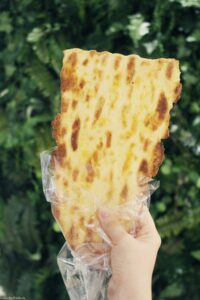 This bustling bakery at the basement of Ngee Ann City is my go to Japanese bakery for French classics like baguette and pain au chocolat. Their shot to fame may have been their scrumptious mentaiko baguette ($3), but I also love their spinach and red cheddar bun ($2.20), as well as the cheese pari pari ($3). They also have an innovative cheese cookie ($2.40) featuring a velvety cream cheese filling nestled in a bed of soft, airy bread.
Opening hours: Daily, 10am – 930pm
Address: 391 Orchard Road, #B203, Singapore 238873
---
2.Provence
---
We featured this bakery in our recent Holland Village guide, but we liked it so much we just had to put it on this list as well! Other than their irresistible wassants, don't miss out on hot favourites like the Milk Pan ($1.80), and the Brazilian Cheese Bun ($0.90).
Opening hours: Mon – Fri: 9.30am – 8.30pm, Sat – Sun: 8.30am – 6.30pm
Address: 269 Holland Avenue, Singapore 278990
Other outlets: http://www.provence.com.sg/find.html
---
3.Mama Patisserie
---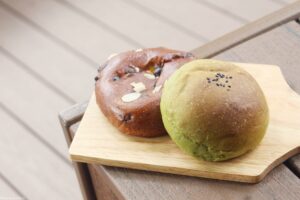 Mama Patisserie has a whole bunch of healthy tasting combinations like Sweet Potato Walnut Bun ($1.50), perfect for Asian tiger mummies who want to give their children a nutritious kickstart to their day. They are known for their Green Tea Anpan ($1.60) – a yeasty matcha bread roll with a lip smacking red bean filling, but we were partial towards the Banana Caramel Chocolate Bun ($1.80). The sweet banana filling was perfectly offset by the bitter hints of caramel and dark chocolate, making this one tasty party in your mouth.
Opening hours: Daily, 9am – 930pm
Address: #02-06/-7, 10 Sinaran Dr, Square 2, Singapore 307506
---
4.Baker Talent
---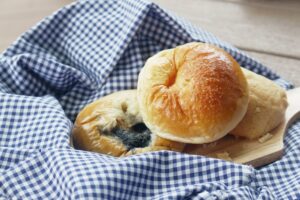 Baker Talent not only wins the award for being the cheapest bakery on this list, it also scores brownie points for having clever creations like the golden sands bun ($0.90). Think liquid gold in the form of a savoury salted egg custard and a delectable yam paste all in one amazing bun.  We were also particularly impressed with their Nyonya Curry Bun ($0.95) and Black Sesame and Peanut  bun ($0.90).
Opening hours: Daily, 9am – 10pm
Address: 261 Serangoon Central Dr, Singapore 550261
Other outlets: http://www.bakertalent.com.sg/
---
5.Asanoya
---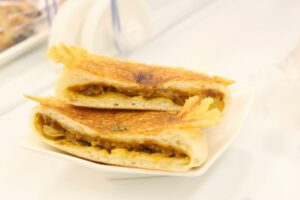 You might balk at Asanoya's hefty price tags but I assure you, the quality justifies the price. Their Pari Pari Yaki Curry ($3.80) is a delicious bun stuffed with Japanese curry and topped with cheddar and gruyere. It's a refreshing change from the typical local curry buns, and will leave you craving for more. Their Royal Cream Pan ($2.80) also saw me turning against my favourite Milk Pan from Provence in favour of the oozing rich cream in Asanoya's version. Just take all my money already!
Opening hours: Daily, 9am – 9pm
Address: 15 Queen Street #01-03, Singapore 188537
---
6.Duke Bakery
---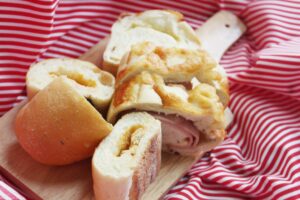 This is yet another pricey bakery with loaves starting at $4.50 going all the way up the price ladder to $8. We are absolutely head over heels with their Kimchi Cheese Loaf ($4.50). This savoury combination doesn't just only work for ramen, it's equally scrumptious when paired together with a chewy loaf of bread. Don't miss out on crowd pleasers like Chocola Cheese ($7.40) and Sweet Dreams ($5) – a tasty combination of honey beans and cheese.
Opening hours: 10am – 10pm
Address: United Square #01-02/03, 101 Thomson Road Singapore 307591
Other outlets: http://dukebakery.sg/stores/
---
7.Imperial Treasure Bakery
---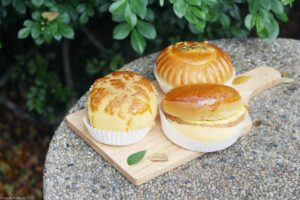 This Hong Kong style bakery offers typically Cantonese combinations like the Baked Char Siew Polo Bun ($2) and the Luncheon Meat and Egg Bun ($1.80). Our favourite however, was the Taro Bun ($1.60) which has a generous taro filling that reminds us of a drier but equally tasty version of Orh Nee.
Opening hours: Mon – Fri, 8am – 9pm, Sat & Sun: 10am – 9pm
Address: TripleOne Somerset, #01-26, 111 Somerset Road, Singapore 238164
---
8.Bread Society
---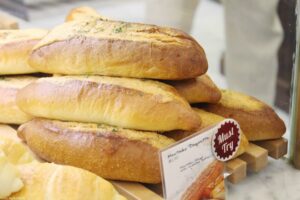 Bread Society is Bread Talk's artisanal but still accessible take on the quintessential Singaporean bakery. One of their more popular local takes on bread would be their Brown Sugar Longan Loaf ($4.90). The slightly chewy dough goes well with the texture of the dried logans, and the aroma from the brown sugar makes this combination even more enticing. They also serve the best Mentaiko Baguettes ($2.50) in Singapore. The bread isn't too hard and the portion of mentaiko is generous.
Opening hours: Mon – Thu: 730am – 1030pm, Fri & Sat: 730am – 11pm, Sun: 830am – 11pm
Address: #B4-08/09, 2 Orchard Turn, Singapore 238801
Other outlets: http://breadsociety.com.sg/
---
9.Bun Master
---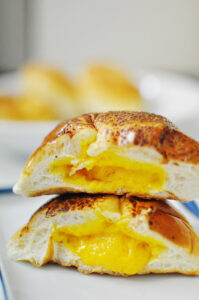 Source
Bun Master is truly the master of buns with delectable products like their Molten Cheese Custard Bun ($1.50) and Magical Milk Bread ($1.50). Their bread is extremely soft and fluffy, and their fillings are extremely generous for the price. It's not hard to see why the queues are neverending at their outlets.
Opening hours: Daily, 8am – 1030pm
Address: Blk 192 Lorong 4 Toa Payoh #01-672, Toa Payoh, Singapore 310192
Other Outlets: https://www.facebook.com/bunmastersg/info/?tab=page_info
---
10.Barcook Bakery
---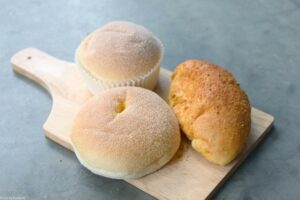 Barcook rose to fame after being one of the first cream cheese walnut bun pioneers. Since then, it has also fronted new creations like the Liu Sha Bun ($1.70), featuring a molten salted egg yolk custard. Although the custard is definitely more sweet than savoury, it is nonetheless a decent bun version of the original Liu Sha Bao.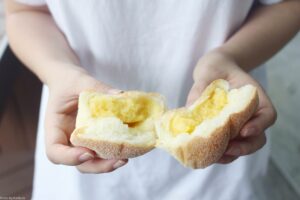 The Curry Guy ($1.70) is a fiery curry bun that will satisfy your chili cravings, whereas the Bailey's Custard Bun ($1.60) is a naughty potent hit for the alcohol lovers.
Opening hours: Mon – Fri: 730am – 930pm, Sat: 8am – 930pm Sun: 9am – 930pm
Address: #01-16-18, 10 Sinaran Dr, Square 2, Singapore 307506
Other outlets: http://barcookbakery.com/site/?page_id=20
---
Feast At The Best Bakeries In Singapore
---
Hungry yet? Head down to these bakeries because our anaconda don't want none unless you got buns hun.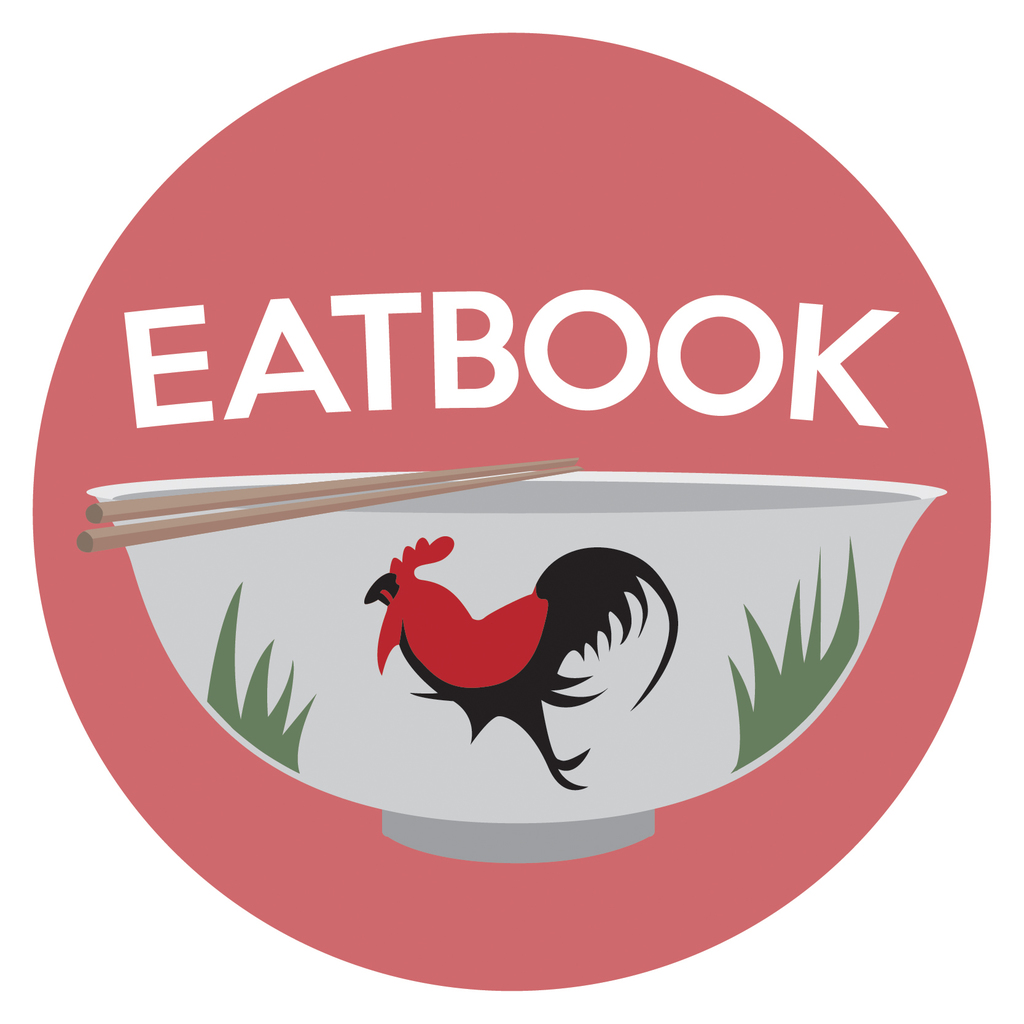 Drop us your email so you won't miss the latest news.