---
"Eh hou gang? What to eat in Hougang?"
---
One of the largest "heartlands" of Singapore, Hougang has long been a bustling residential area filled with kopitiams and delicious hawker fare. Demand has changed over the years though, and cafes and the like catering to the younger crowd have also found a home here. Eatbook takes you on a tour of some of the best eats you can find in Hougang & Kovan!
---
1. Punggol Noodle
---
It may have a relatively unoriginal name, but this famous hawker stall has a unique take on  Bak chor mee. Instead of minced meat, the stall makes meatballs that are chewy and full of delicious flavour. The balls are also loaded with dried sole fish, adding a unique flavour to the mix that has had customers returning for years.
Opening Hours: Daily (closed Sun): 7:00AM to 2:30PM
Address: 15 Hougang Ave 1,#02-24
---
2. Punggol Nasi Lemak Centre
---
Tasting this will destroy, then elevate your standards for Nasi Lemak tenfold. The unique spice rub on the chicken wings here and an extra crispy exterior sets it apart from the competition outside. The rice is also a serious rival to chicken rice as my favourite rice dish with its fragrant sweetness.
Opening Hours: Mon-Wed: 630pm-230am, Fri-Sun (closed Thurs): 630pm-230am
Address: 965 Upper Serangoon Rd
---
3. Hougang Block 435 Char Kway Teow
---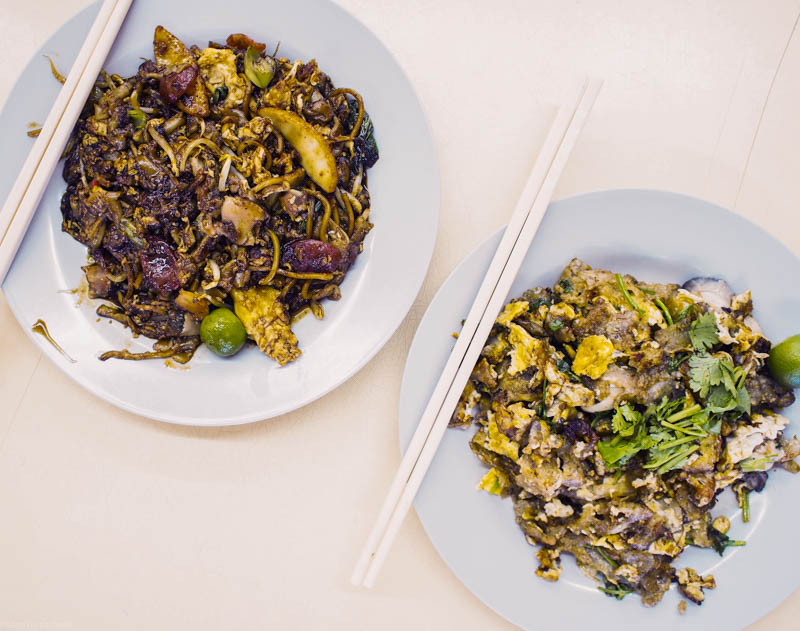 There's one place people in Hougang go for Char Kway Teow, and it's here. Aside from their famous char kway teow you should also make room in your stomach for their or luak which uses the freshest oysters in the area to deliver some truly delicious creations.
Opening Hours: Closed on Monday
Address: Blk 435 Hougang Ave 8
---
4. Chef's Hats
---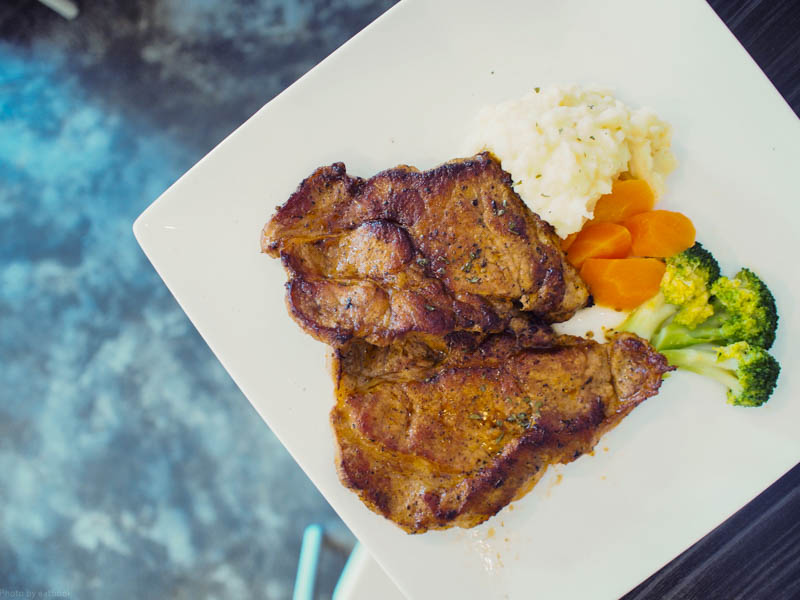 Helmed by a veteran chef from the kitchens of the Ritz-Carlton and Marina Bay Sands, chef Bernard dishes out bistro food and affordable prices. Classics like Aglio Olio ($7) and Grilled Pork Chop ($16.90) make a good treat without breaking the bank.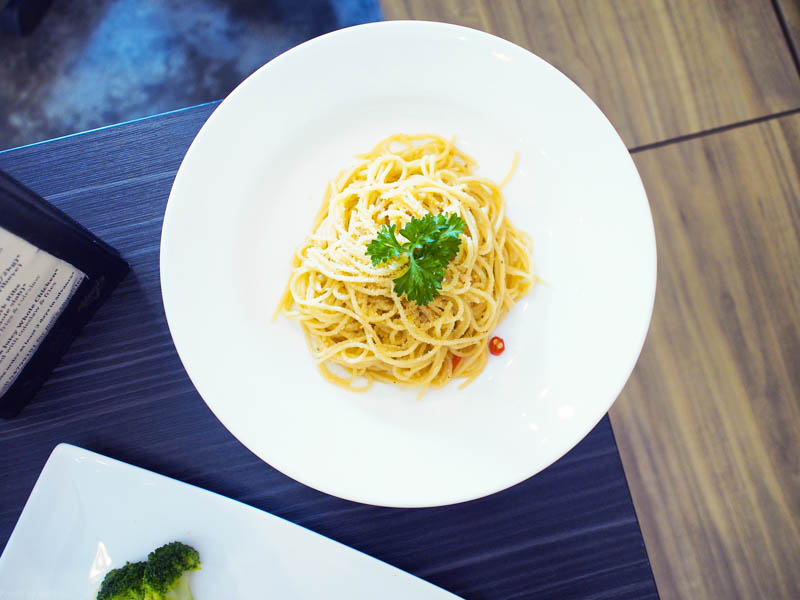 Opening Hours: Tue, Wed & Fri:1130am-11pm, Thu:430pm-11pm, Sat, Sun & PH:10am-11pm
Address: Hougang Green Shopping Mall, Hougang Street 51, #01-01A
---
5. Hatter Street
---
It seems like people in Hougang like their eateries named after hats. Hatter Street is a crazy little cafe with some of the most original and crazy cakes in the business. From popcorn cakes to cakes filled with candy, you'll leave this place as mad as a hatter!
Opening Hours: Daily: 1pm-10pm
Address: 212 Hougang Street 21, #01-333
---
6. Lola's Cafe
---
"Everyone loves Lola" may sound like the title of a bad TV sitcom, but it's also a thought shared by many of the customers here. Brunch is served daily from 10am – 3pm with classics like Avocado Eggs Benedict ($15) or the Mushroom & Cheese Sandwich ($11). If breakfast foods aren't your thing, dinner is served from 6pm – 10pm. Their deliciously crispy Confit Of Duck Leg ($17) will satisfy any fatty cravings you have.
Opening Hours: Sun-Thurs (closed Mon): 10am-1130pm, Fri-Sat: 10am-12am
Address: 5 Simon Road
---
7. Flavour Flings
---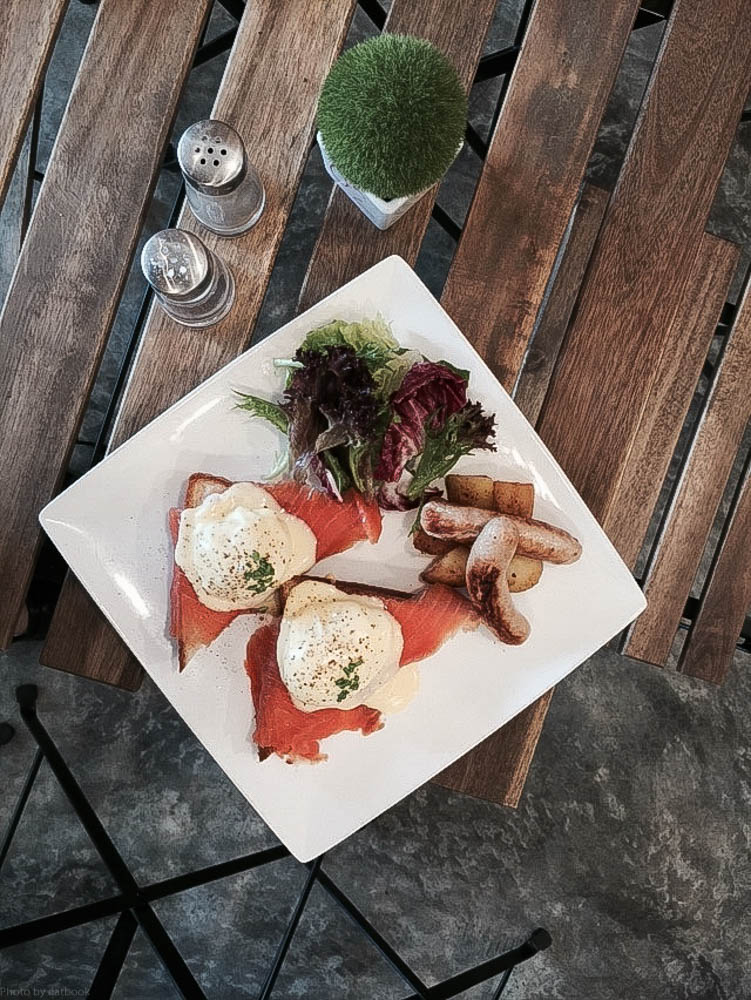 Flavour Flings is yet another brunch cafe the teenage girls of Hougang flock to. The cafe dishes out French and American Classics under the watchful eyes of Shawn Koh, a graduate of The Culinary Institute Of America. The dishes here might not be anything fancy, but they're basics done well and right. Opt for the Eggs Royale ($15.90) for some old fashioned poached eggs on smoked salmon or if you're feeling the sweet tooth, The Awesome One Pancakes ($10.90) ought to hit the spot with its salted caramel sauce and fresh banana topping.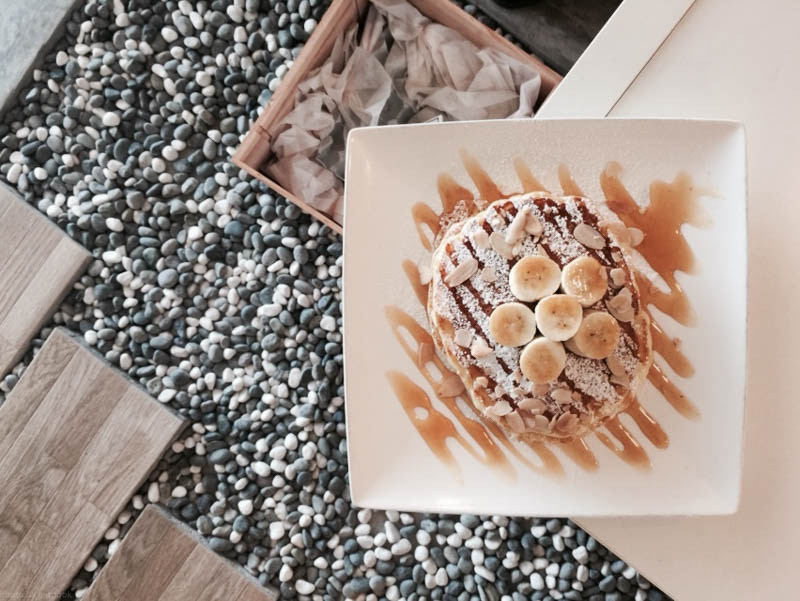 Opening Hours: Mon-Fri: 11am-4pm, 530pm-9pm (Closed Tuesday) Sat-Sun:9am-4pm, 5.30-9pm
Address: 121 Hougang Avenue 1 #01-1348
---
8. Lickers
---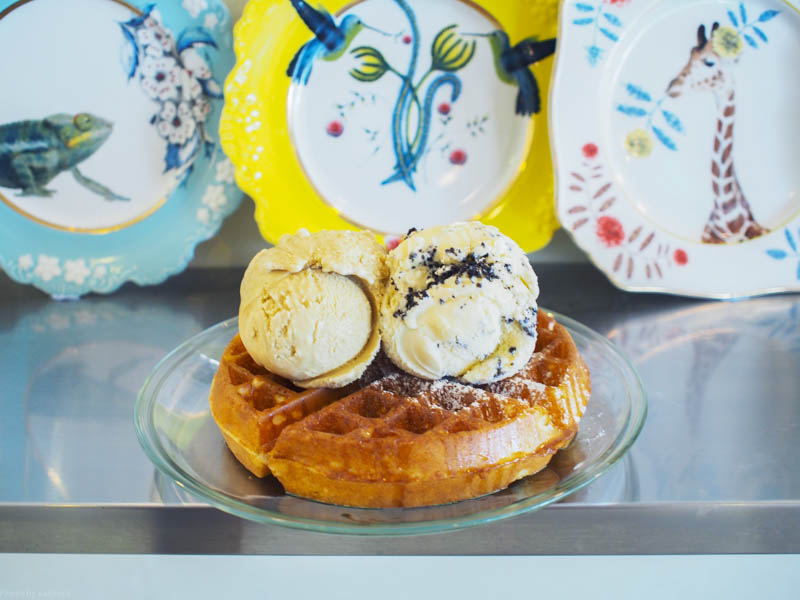 Lickers is a brand new ice cream parlour in the heart of Hougang. The quirky and vibrant interiors are sure to please hipsters and Wes Anderson fans looking for their next instagram shot. Aside from the regular ice cream flavours, check out their unique Gula Melaka and Yakult Oreo flavours, which tastes like a richer cookies and cream.  The value here is great too, topping a waffle with two scoops of ice cream set us back $9.50!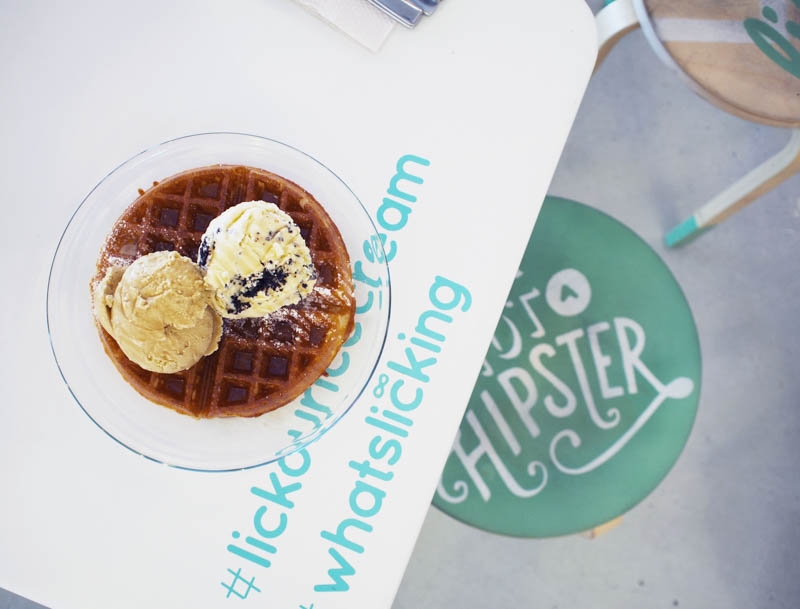 Opening Hours: Tue-Thu: 1pm-10pm, Fri-Sun: 12pm-11pm
Address: Block 124 Hougang Avenue 1 #01-1446
---
9. Soon Soon Teochew Porridge
---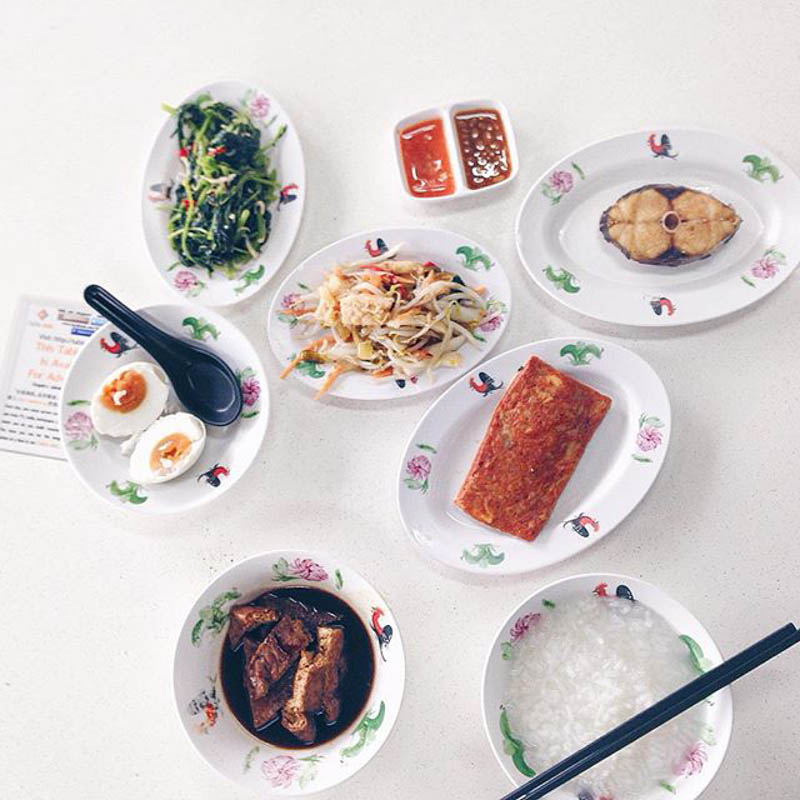 The Ultimate Hangover cure for the people of Hougang, Soon Soon Porridge serves up traditional Teochew Muay your momma used to cook. The side dishes here range from homemade fish cakes to steamed rabbit fish for the true purists.
Opening Hours: Daily 11am-10pm closed on Tuesday
Address: 13 Simon Road 
---
10. Ciel Patisserie
---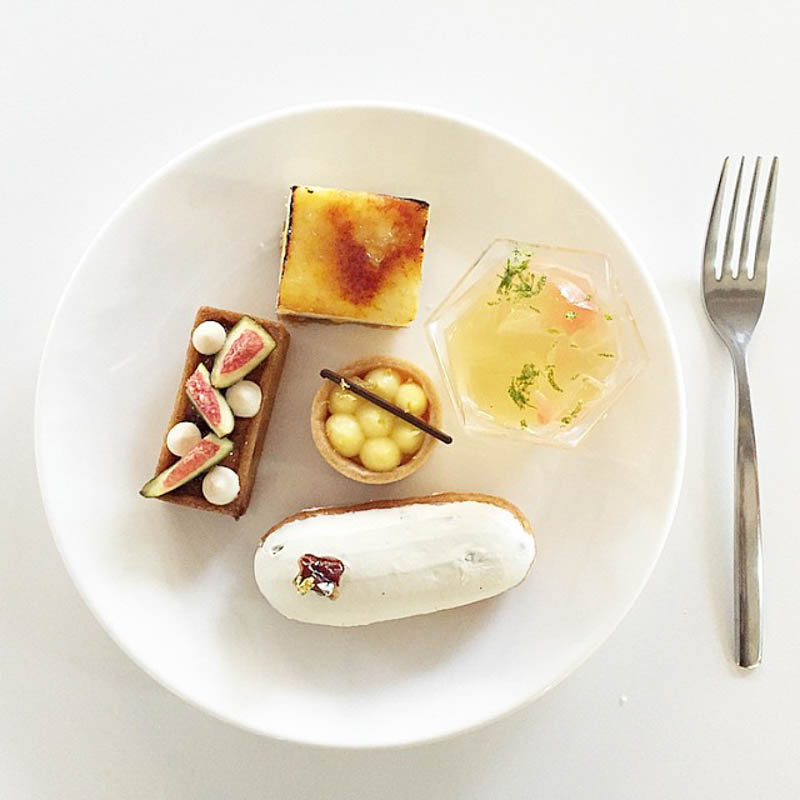 Ciel Patisserie is the cafe that everyone dreams of opening, quaint quiet and homey. The cakes and pastries are made in-house by Chara Lum, a graduate of Le Cordon Bleu in Paris. You won't want to miss their classic Bombes ($5.80)! Which is filled with chocolate mousse and blueberries.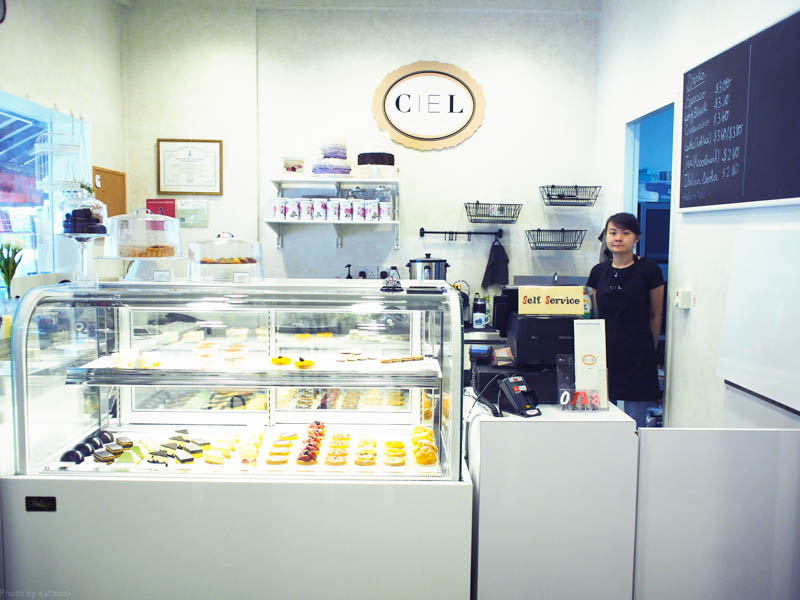 Opening Hours: Tues-Thurs: 11am-8pm, Fri – Sat: 11am-9pm, Sun: 3pm-9pm, Closed on Mon
Address: 124 Hougang Ave 1, #01-1444
---
11. Nakhon Kitchen
---
This popular Thai chain has gained a reputation for cheap, good and authentic Thai food. Although they have diversified and opened several branches across the island, they have stayed true to their roots and have had customers coming back time and again. The Green Curry Chicken ($8) is a must-try for novices.
Opening Hours: Daily: 12pm – 245pm, 5.30pm – 9.45pm (closed on wed)
Address: 212 Hougang Street 21, Singapore 530212
---
12. Tachinomiya
---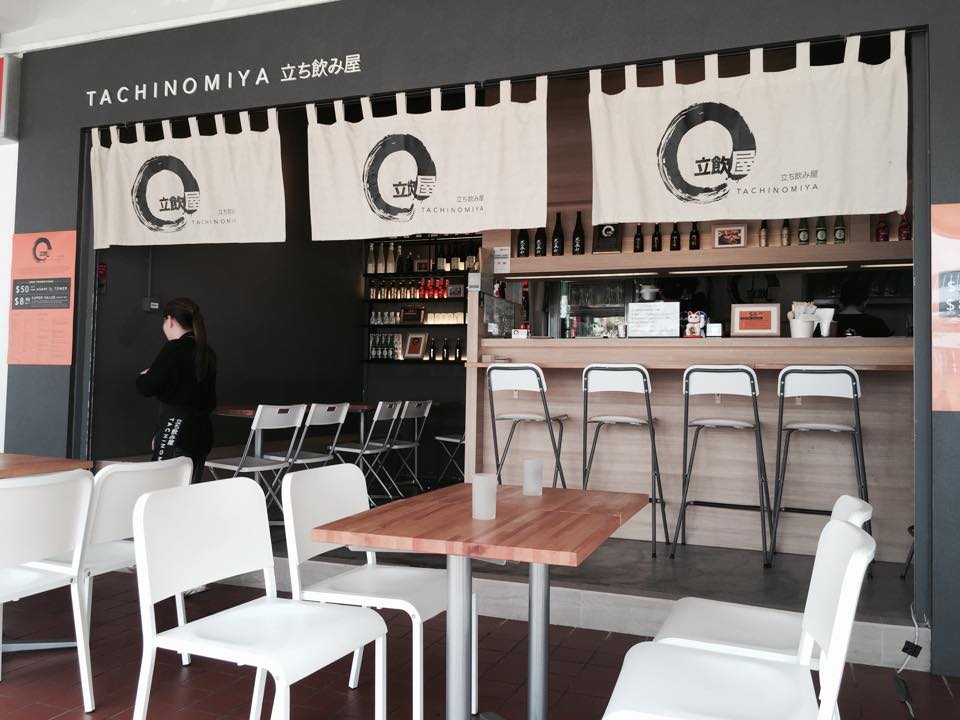 We literally stumbled onto this swanky new sake bar as we were bumming around looking for our bus stop. Tachinomiya exudes elegance with its dark, cosy interiors and smooth jazz over the radio. The bar serves up value bento boxes especially during lunch. We tried the Katsu Cheese Curry Set ($8.90) which came with a drink and miso soup. With a price like that, it's hard to complain about succulent chicken coated in cheese and drenched in curry.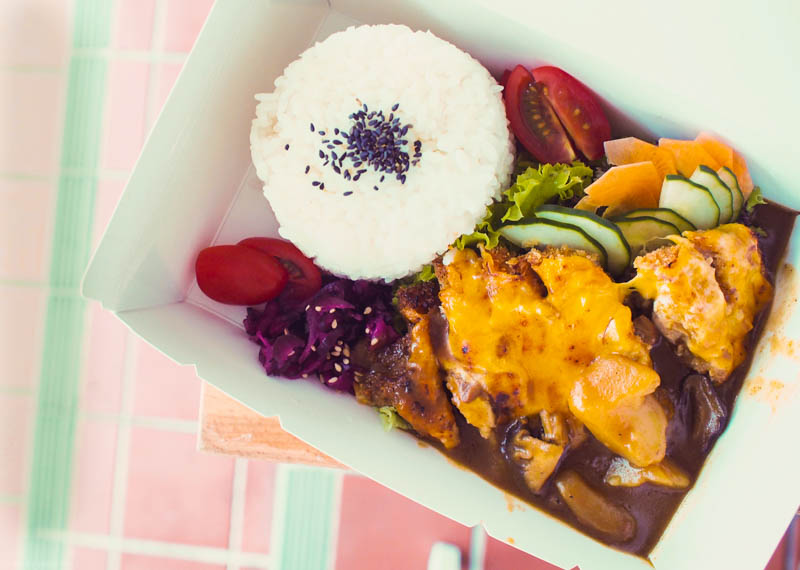 Opening Hours: Lunch: 1130am – 230pm,
Dinner:  530pm-12am( Mon – Thurs & Sun),  530pm- 1am(Fri) , 5.30-2am  (Sat & public holiday eve)
Address: 211 Hougang Street 21 #01-285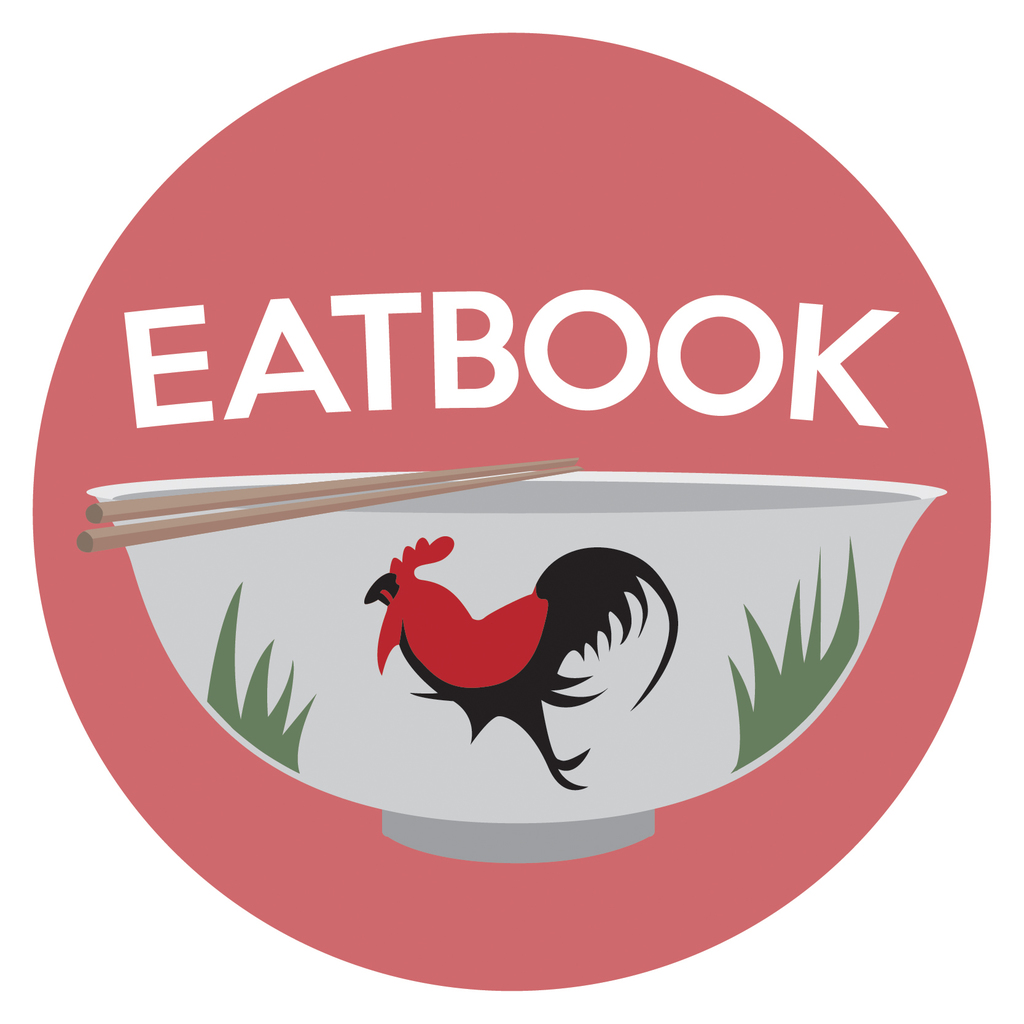 Drop us your email so you won't miss the latest news.