Black Dot boba tea delivery
Image credit: Black Dot Boba Tea Facebook page
Many die-hard bubble tea fans were dismayed upon hearing the news that bubble tea shops were not permitted to operate during the Circuit Breaker period from 12 May 2020. Nonetheless, you can still get your bubble tea fix from various bubble tea joints including Gong Cha, Tiger Sugar and Bober Tea. Well, another new player has joined the elusive "BBT delivery" scene: Black Dot Boba Tea. 
Bober Tea Drinks Are Available For Islandwide Delivery This Circuit Breaker
Helmed by local restaurateur Howard Lo, who owns many renowned eateries such as Salmon Samurai, Tanuki Raw, and Standing Sushi Bar, this rising BBT brand sells unique cups of boba which are sure to turn a few heads. Through his F&B concepts, Sumo Bar Happy and The World Is Flat, Howard intends to bring the special BBTs right to your doorstep.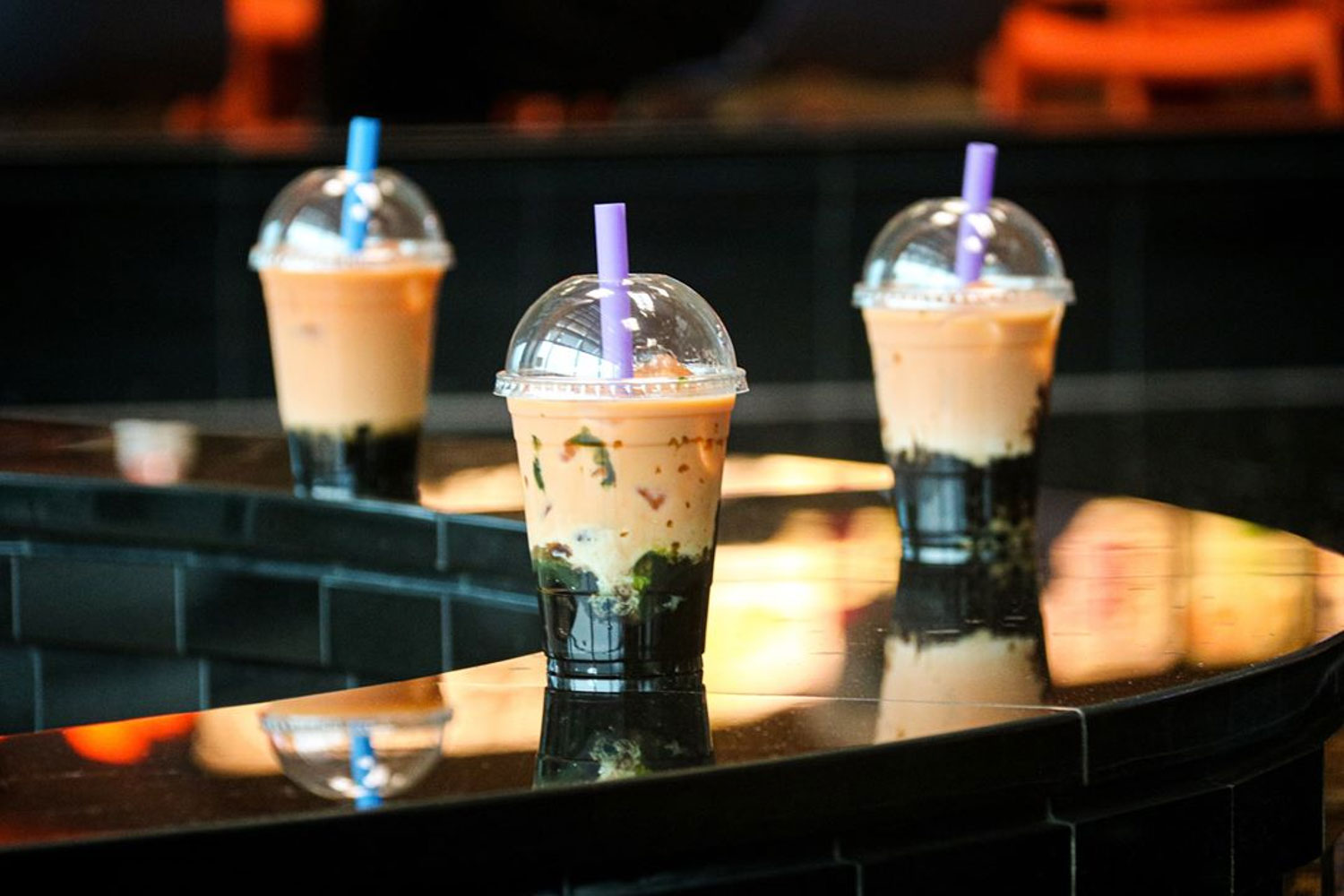 Image credit: Black Dot Boba Tea Facebook page
Only six flavours are available, namely: 
Coffee Boba Tea ($5)

Matcha Boba Tea ($5)
Brown Sugar Boba Tea ($5)
Brûlée Cheesecake Milk Boba ($7)
Red Velvet Milk Boba ($7)
Double Chocolate Milk Boba ($7)
The three classic bubble tea drinks cost $5 per cup, while the other more eye-catching and premium flavours cost $7. Classic boba fans would love their Brown Sugar Boba Tea, which is delightfully sweet with the right amount of creaminess.
Try their Brûlée Cheesecake Milk Boba ($7), which features creamy whipped vanilla-scented cheesecake with a pleasant aroma of toasted sugar. Aesthetic lovers will like the Red Velvet Milk Boba ($7), where liquid red velvet cake with vanilla is elevated with a hint of chocolate. Both of these drinks are served with fresh milk and tapioca pearls that are luxuriously slow-cooked with Okinawan brown sugar.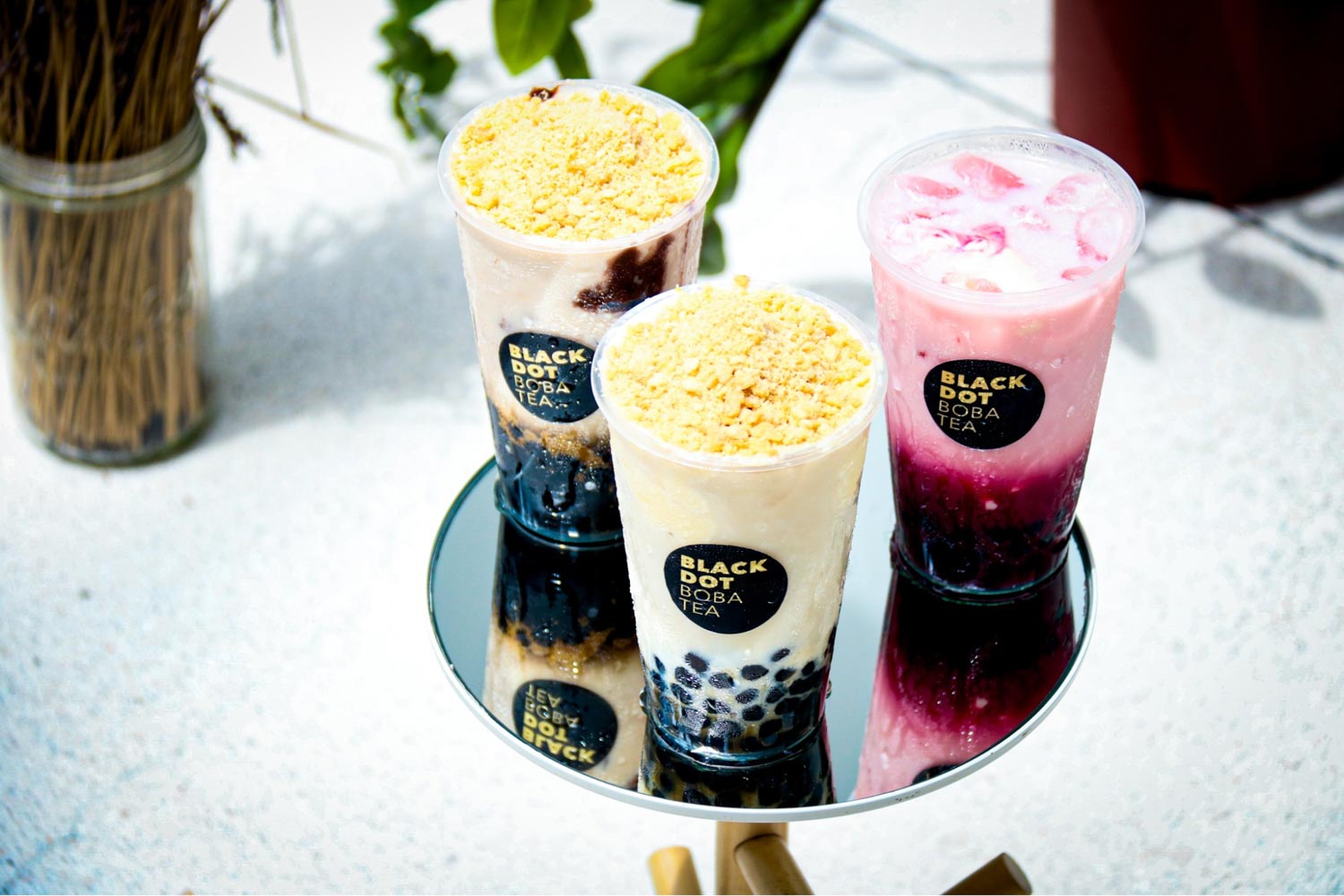 Image credit: Black Dot Boba Tea Facebook page
Just like the other bubble tea stores operating this period, the restaurant will only accept drink orders if they're purchased together with food. There's also a $5 processing fee if you decide to order from the restaurants. 
LiHO Now Has DIY Bubble Tea Kits For Recreating Your Favourite BBT At Home
If you're bored at home and wish to create your very own BBT, try your hand out at LiHO's DIY bubble tea kits and The Whale Tea's DIY bubble tea kits.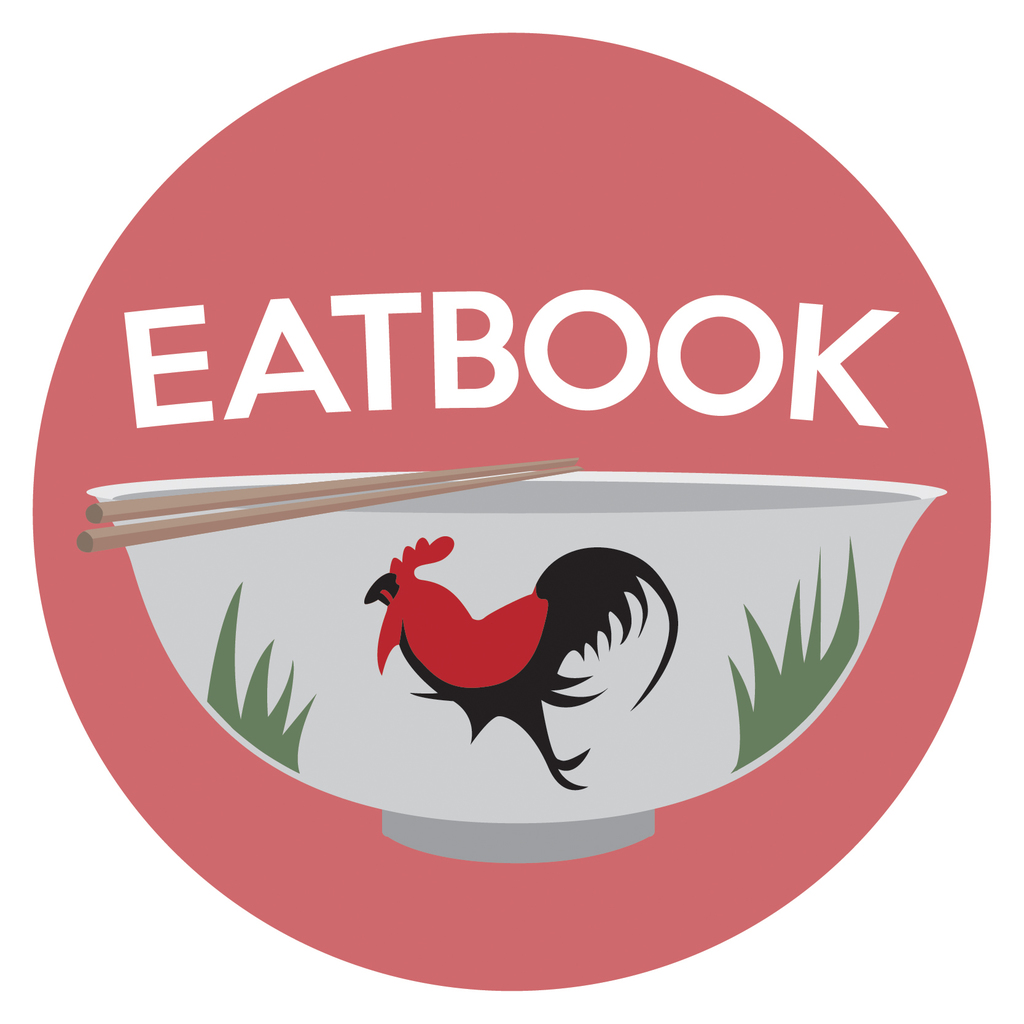 Drop us your email so you won't miss the latest news.