1-for-1 drinks at Bober Tea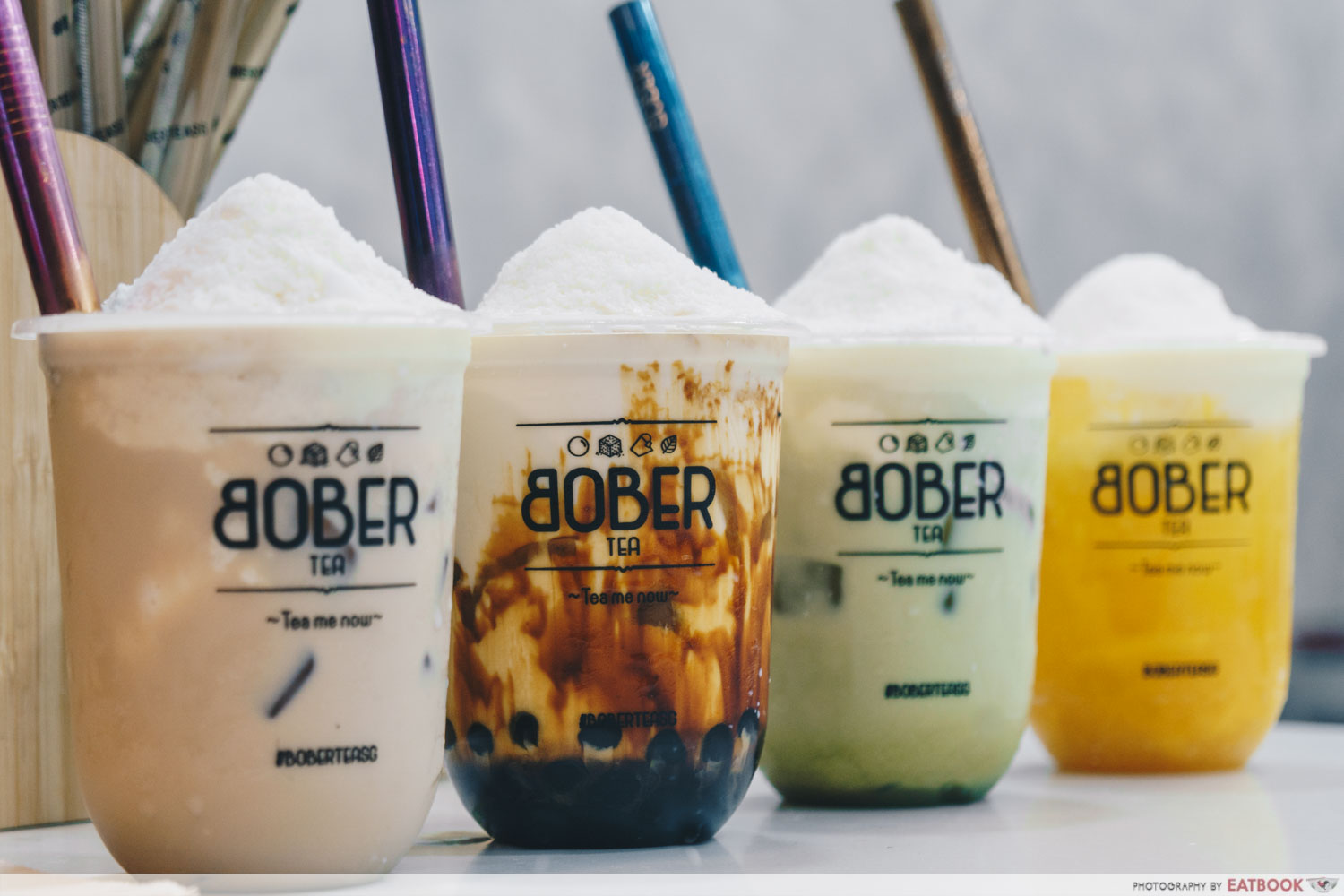 Homegrown BBT brand, Bober Tea, has had quite the glo' up over the past year. Starting out as a humble kiosk at Bishan MRT Station, the chain now has three outlets with a fourth one slated to open at Esso Sengkang in mid-January. The new outlet will even satiate your late-night boba cravings, as it's open 24 hours—so you can fuel your car and belly at the same time!
To start the new decade on a sweet note, Bober Tea will have a 1-for-1 promo on five of their new drinks from 1 to 3 January 2020 at all their outlets. They are the Chizu Snow Roasted Milk ($4.30), Chizu Snow Milk Tea ($4.70), Chizu Snow Brown Sugar Milk ($5.40), Chizu Snow Matcha ($5.50), and Chizu Snow Mango ($6.70).
Each order even comes with a free metal straw so you'll be doing your part for the environment. That being said, do note that the promo is only valid for the first 150 customers at each outlet each day.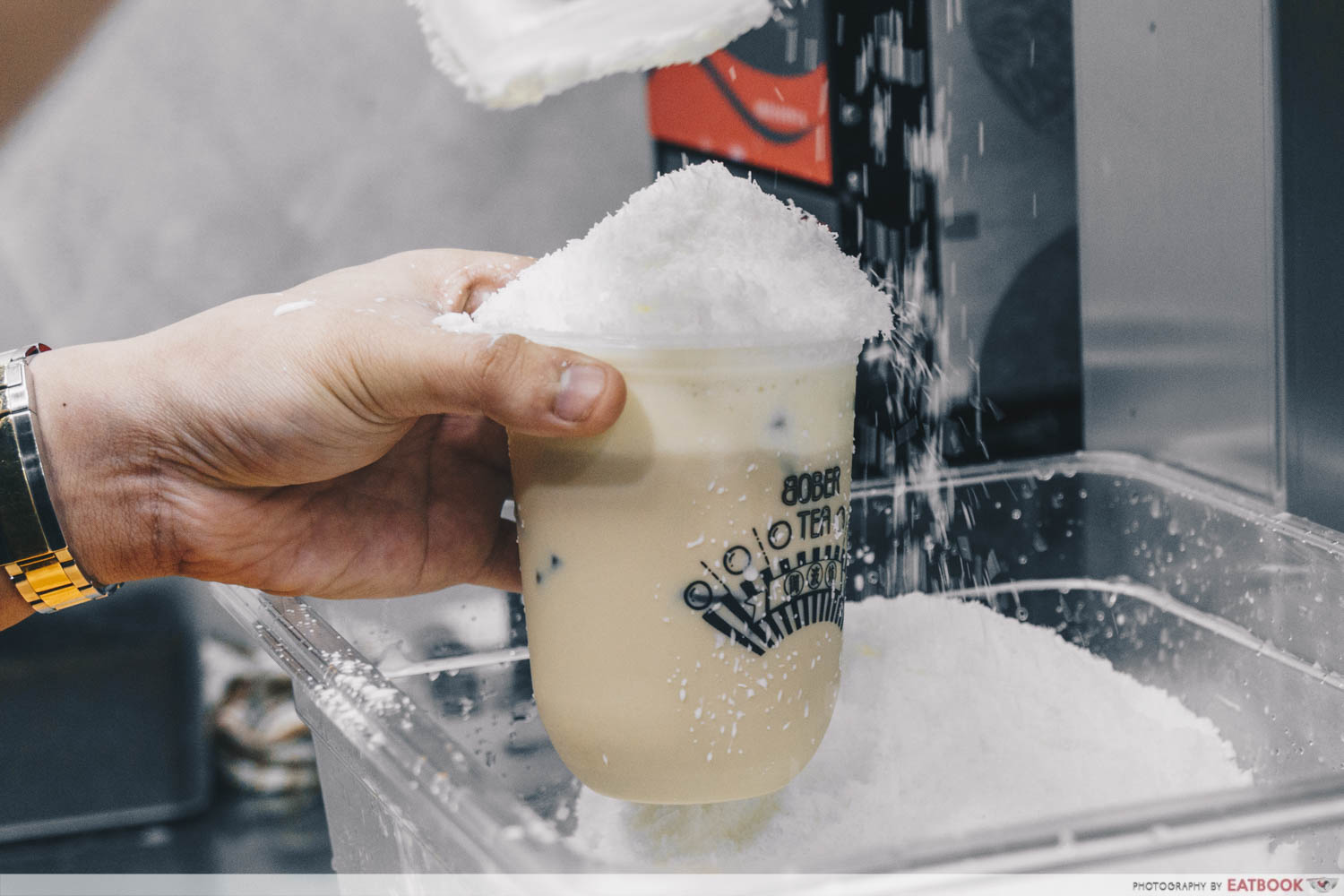 What sets the Chizu Snow series apart is the mountain of dessicated cheese capping each order. The cheese is made from fresh Hokkaido milk which imbues the drink with a punch of rich and creamy flavours with some slight saltiness.
Aesthetically speaking, the Chizu Snow Brown Sugar Milk takes the crown with streaks of treacly brown sugar circling the cup. Embedded within are warm brown sugar pearls that are prepared daily. The QQ texture of the pearls, coupled with the smoothness of the snow cheese, lends a pleasant mouthfeel which allows you to fully appreciate the sweetness of the drink.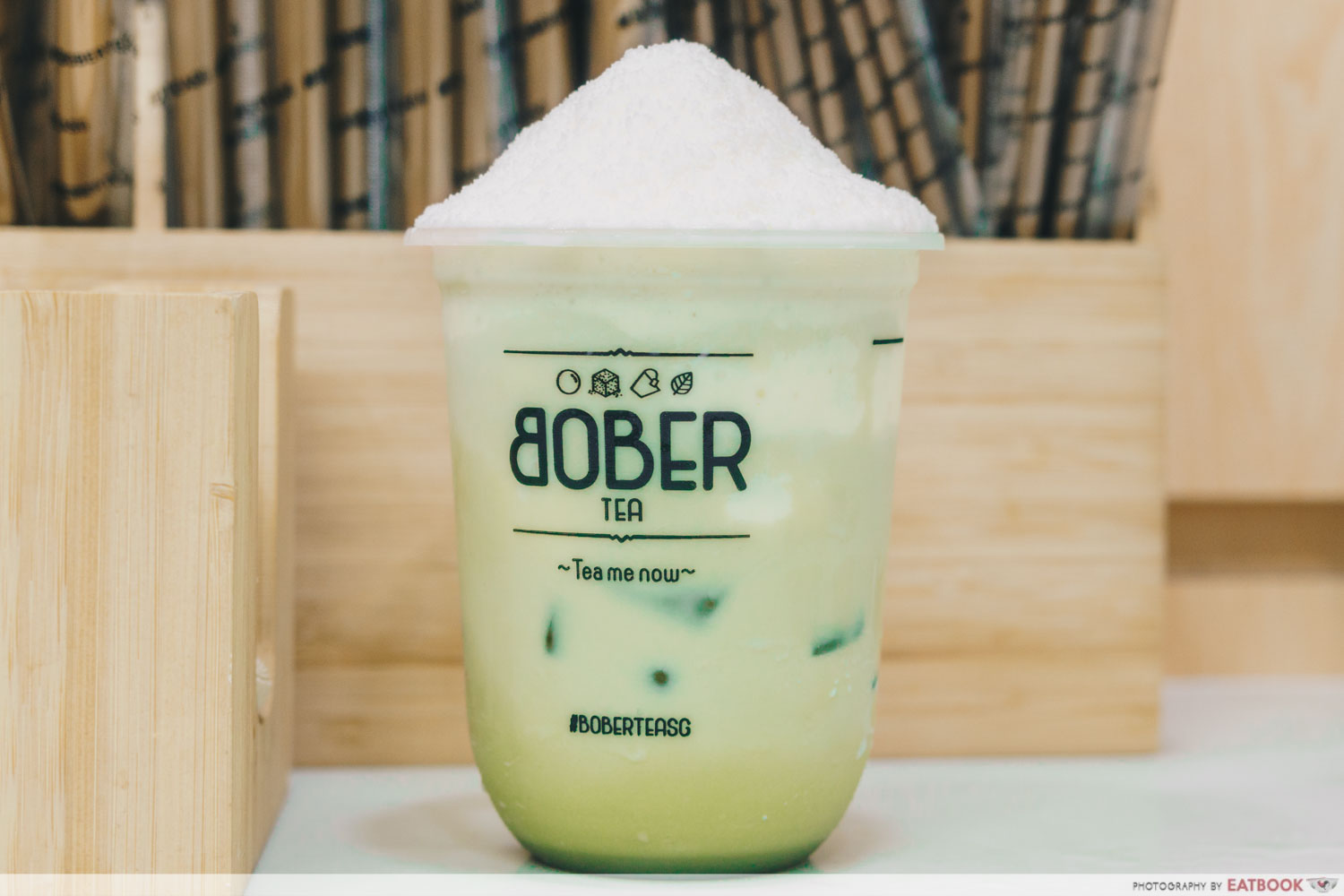 For those who enjoy having dual flavours in a drink, the Chizu Snow Matcha is a good bet with its blend of green tea and cheese. The earthy and astringent flavours of the matcha are tempered with a dash of milkiness from the cheese, resulting in a slightly bitter concoction.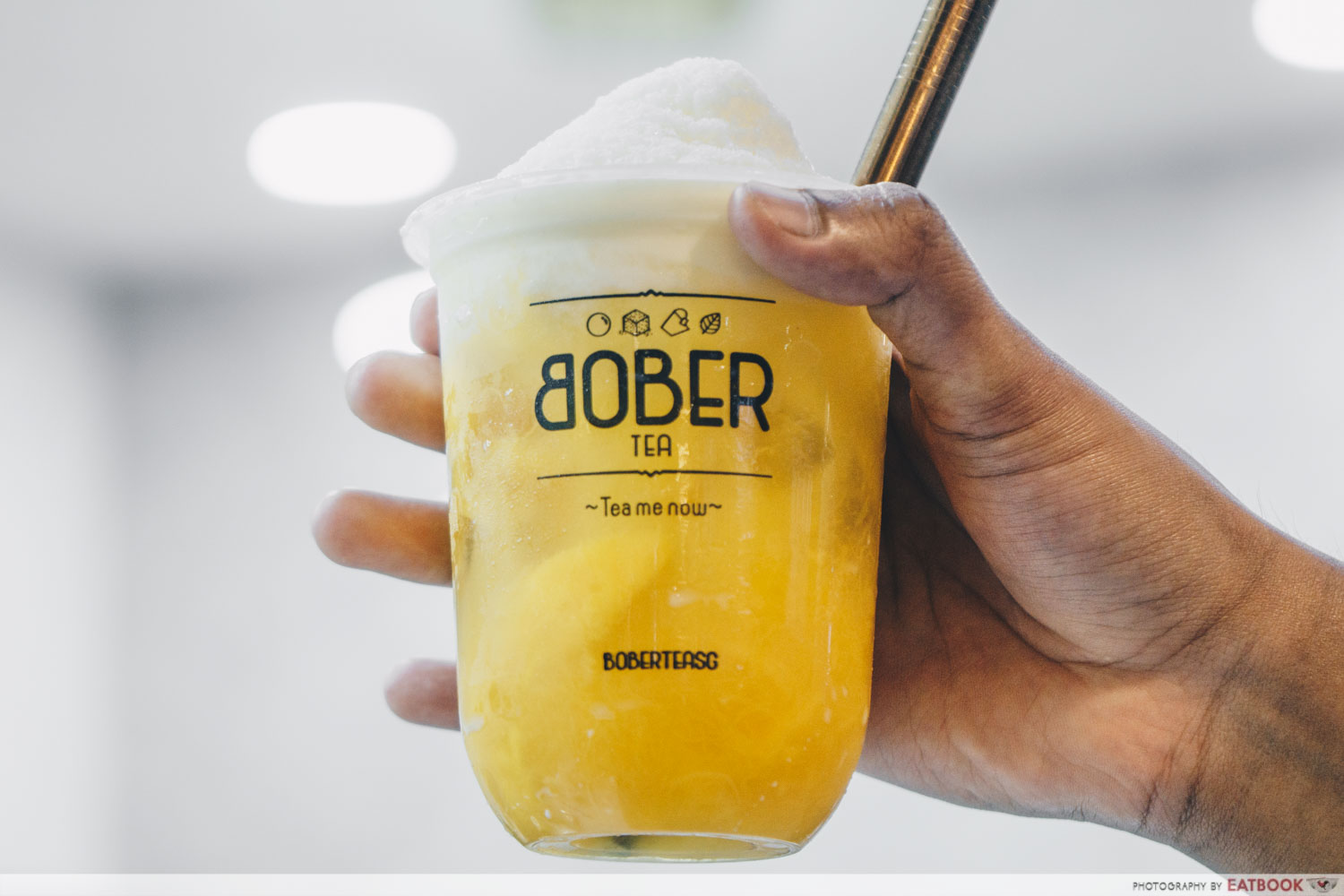 Blended with real mango puree, the Chizu Snow Mango dials the sweetness up to 11—making it a must-get for those with a sweet tooth. The drink also has a slight tartness thanks to the bits of fibre swimming in the cup.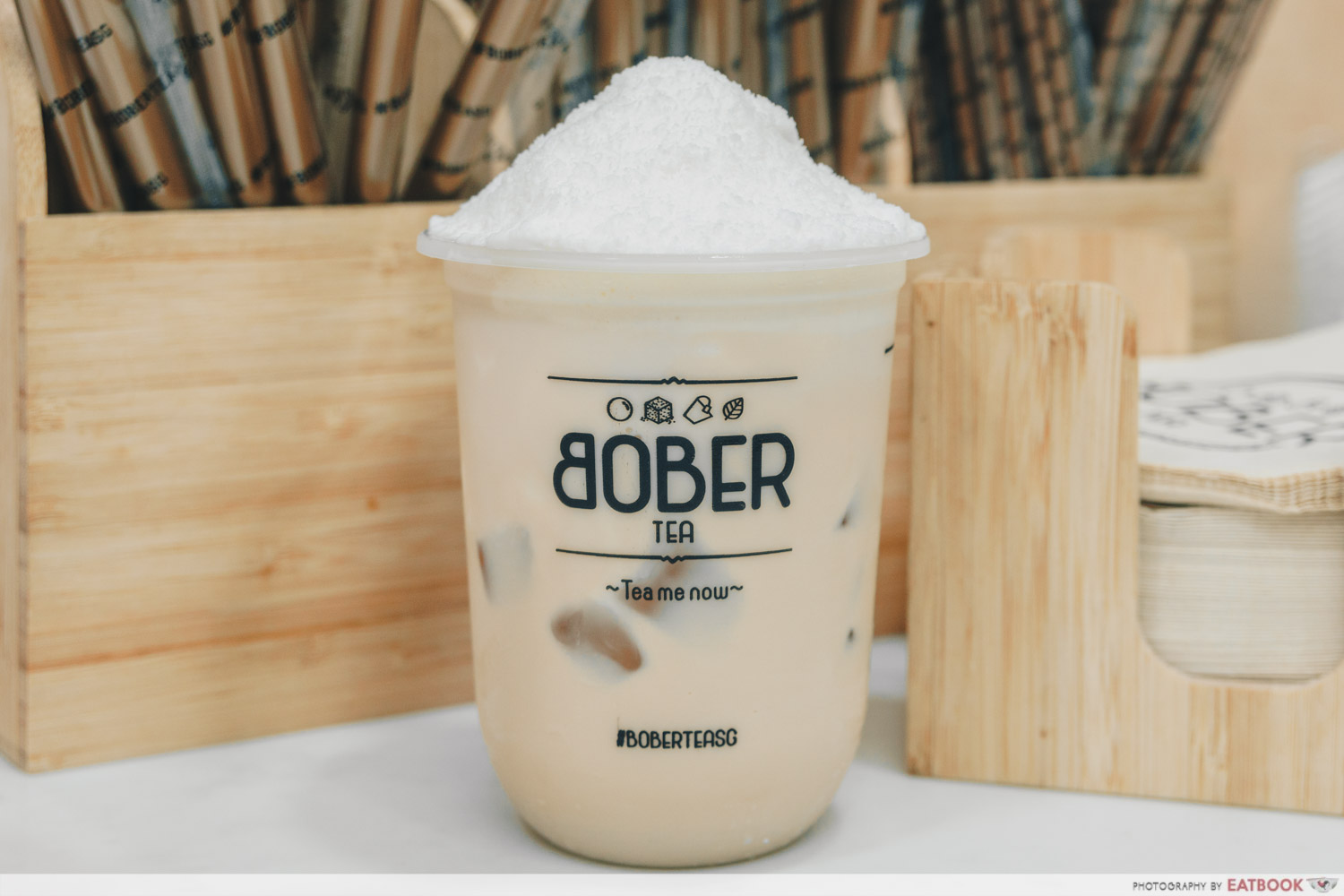 The Chizu Snow Milk Tea is a safe option if you find yourself overwhelmed with the myriad of choices. The drink has a mellow taste punctuated by creamy notes from the cheese.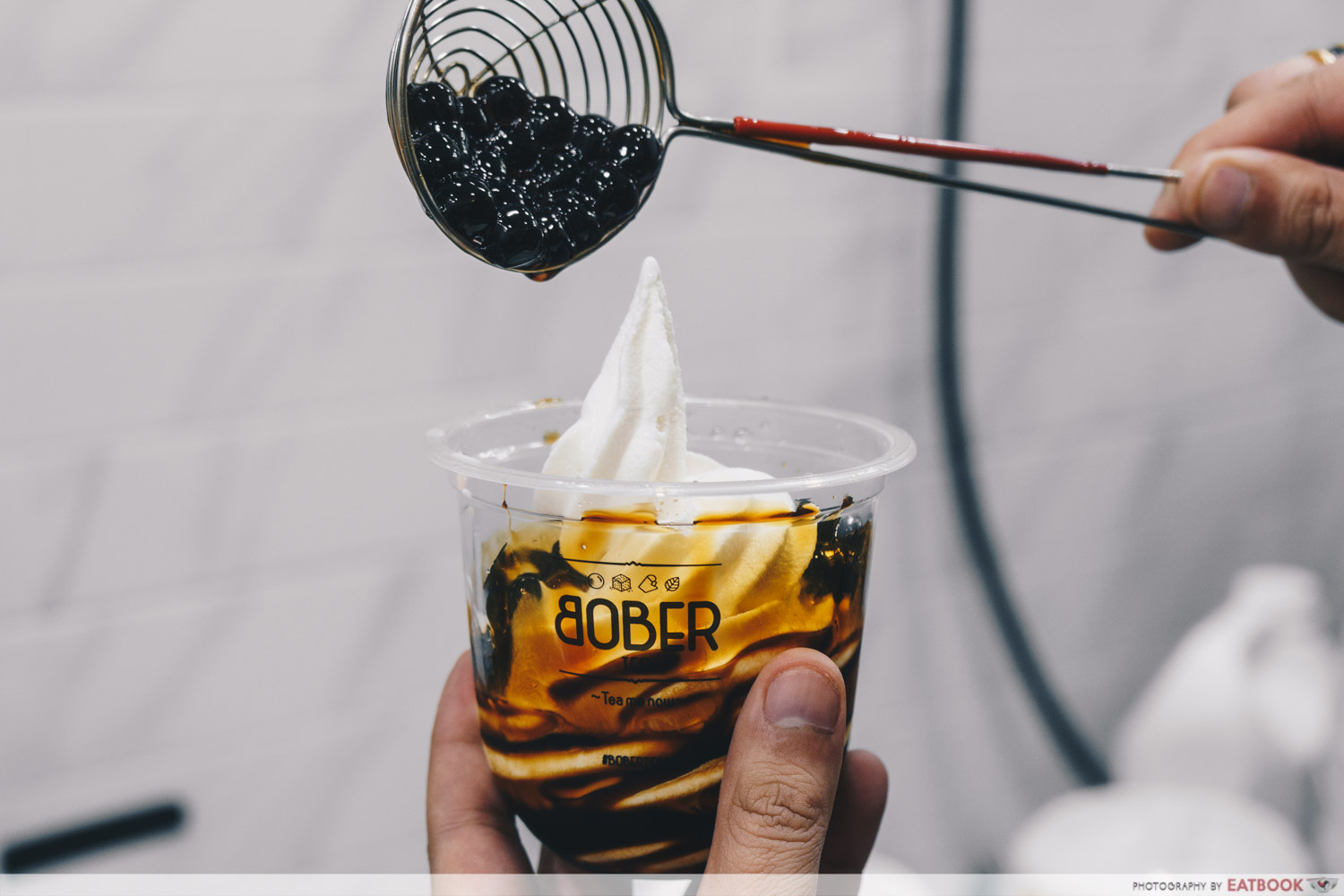 Bober Tea has also joined the list of places selling bubble tea food creations with their Brown Sugar Boba Soft Twist ($3.30), which comprises vanilla soft serve drenched in brown sugar syrup and pearls. The resulting treat is rich in caramelised goodness, making it a great antidote for the sweltering heat.
10 Bubble Tea Food Creations Including Boba Pancakes And BBT Steamboat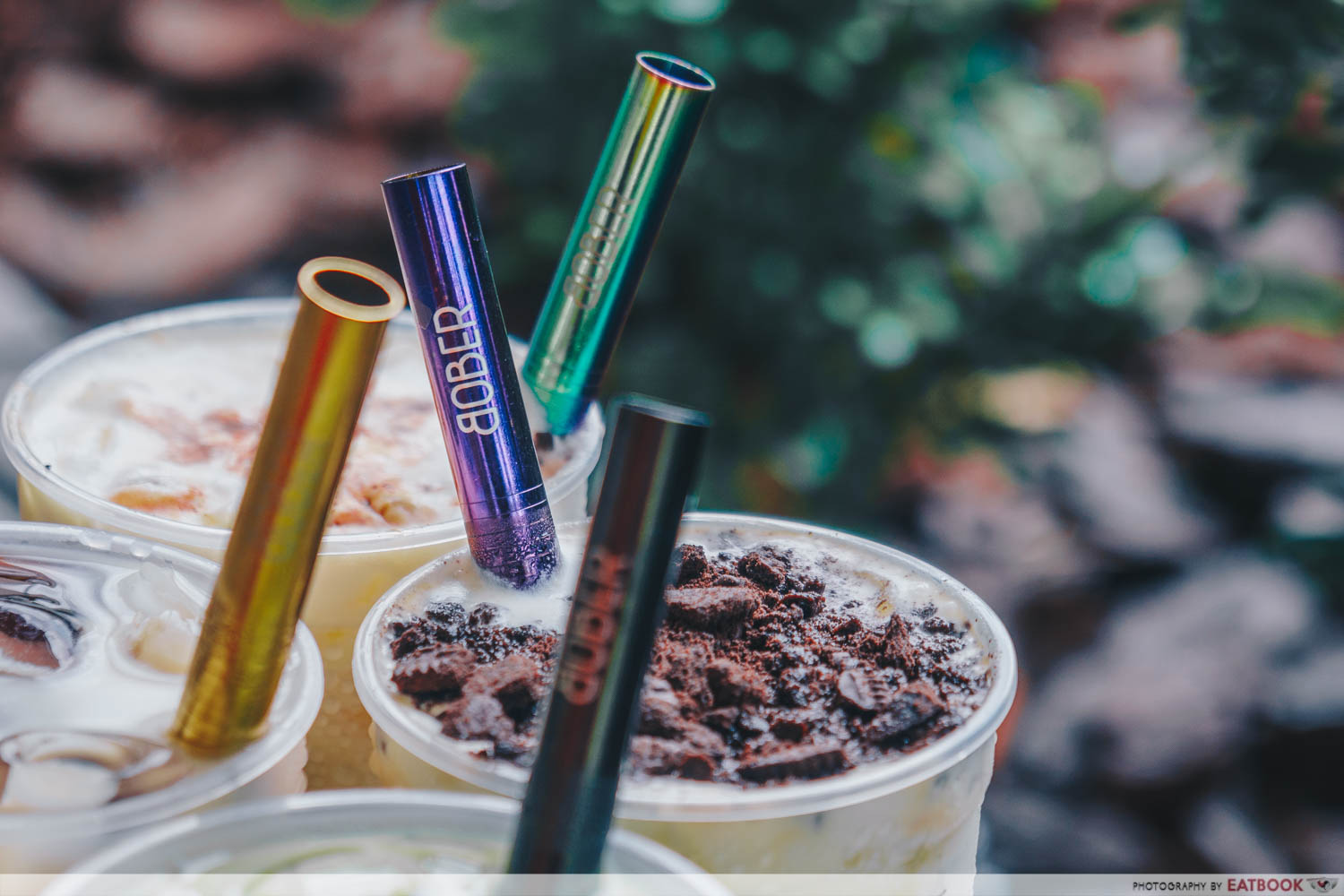 In addition to scoring 1-for-1 drinks, the first 150 customers every day will also get a free metal bubble tea straw which comes in dazzling colours such as rose gold, gold, silver, blue, and purple.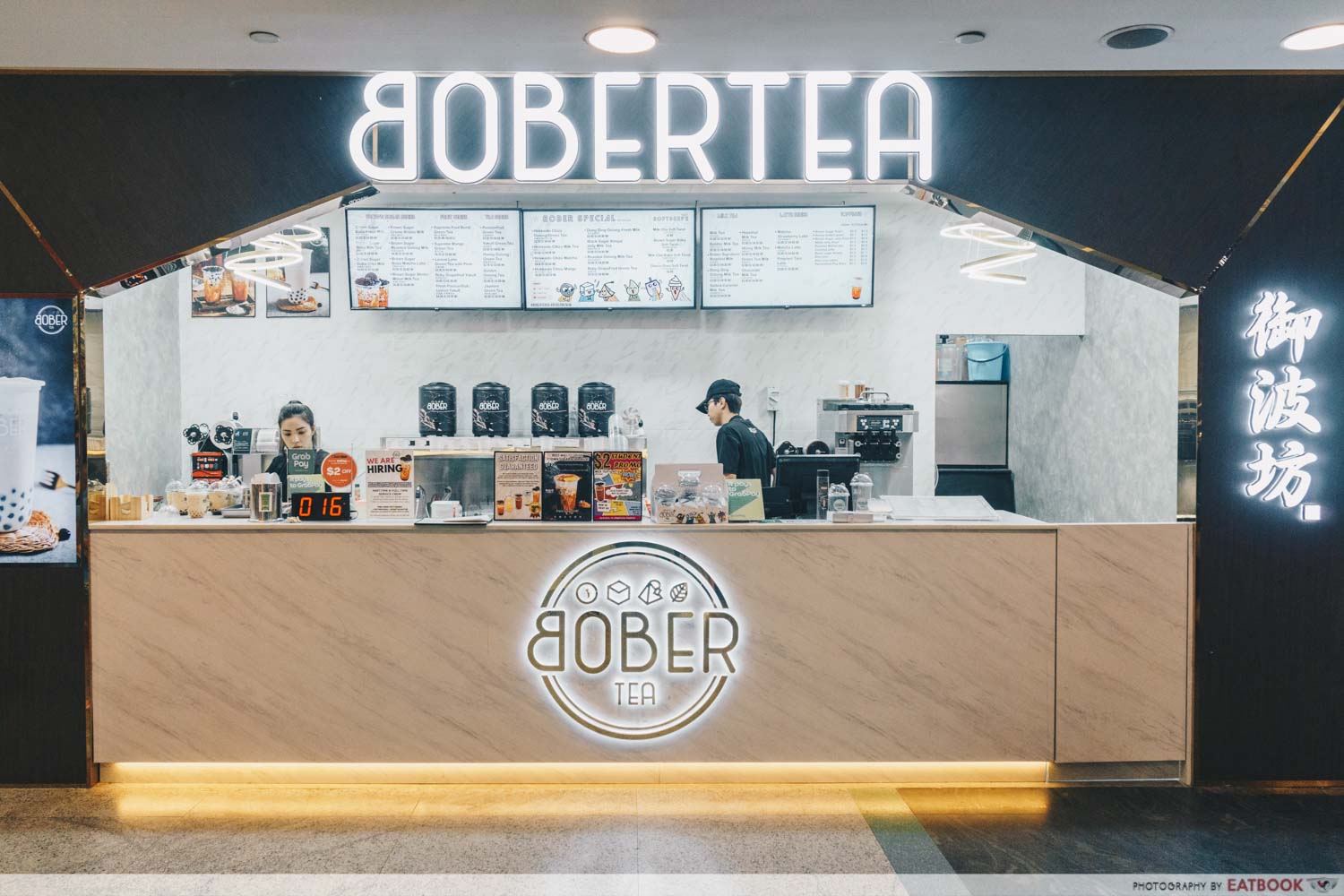 So if you're up for delicious cheese bubble tea at affordable prices, make a beeline for any of Bober Tea's three outlets—Bishan, Bukit Panjang, and Bendemeer—from 1 to 3 January 2020. 
The first 150 customers each day will get 1-for-1 drinks and a free metal straw, so hardcore BBT fans could potentially end up with six drinks for the price of three during that period!
3 Bubble Tea Recipes That Are So Simple You'd Never Buy From A BBT Shop Again
Address: 1 Jelebu Road, #01-23, Bukit Panjang Plaza, Singapore 677743
Opening hours: Daily 11am to 10pm
Website
Full list of outlets
Photos taken by Huang Xiao.
This post is brought to you by Bober Tea.