Coconut shakes and Esso drinks at Bober Tea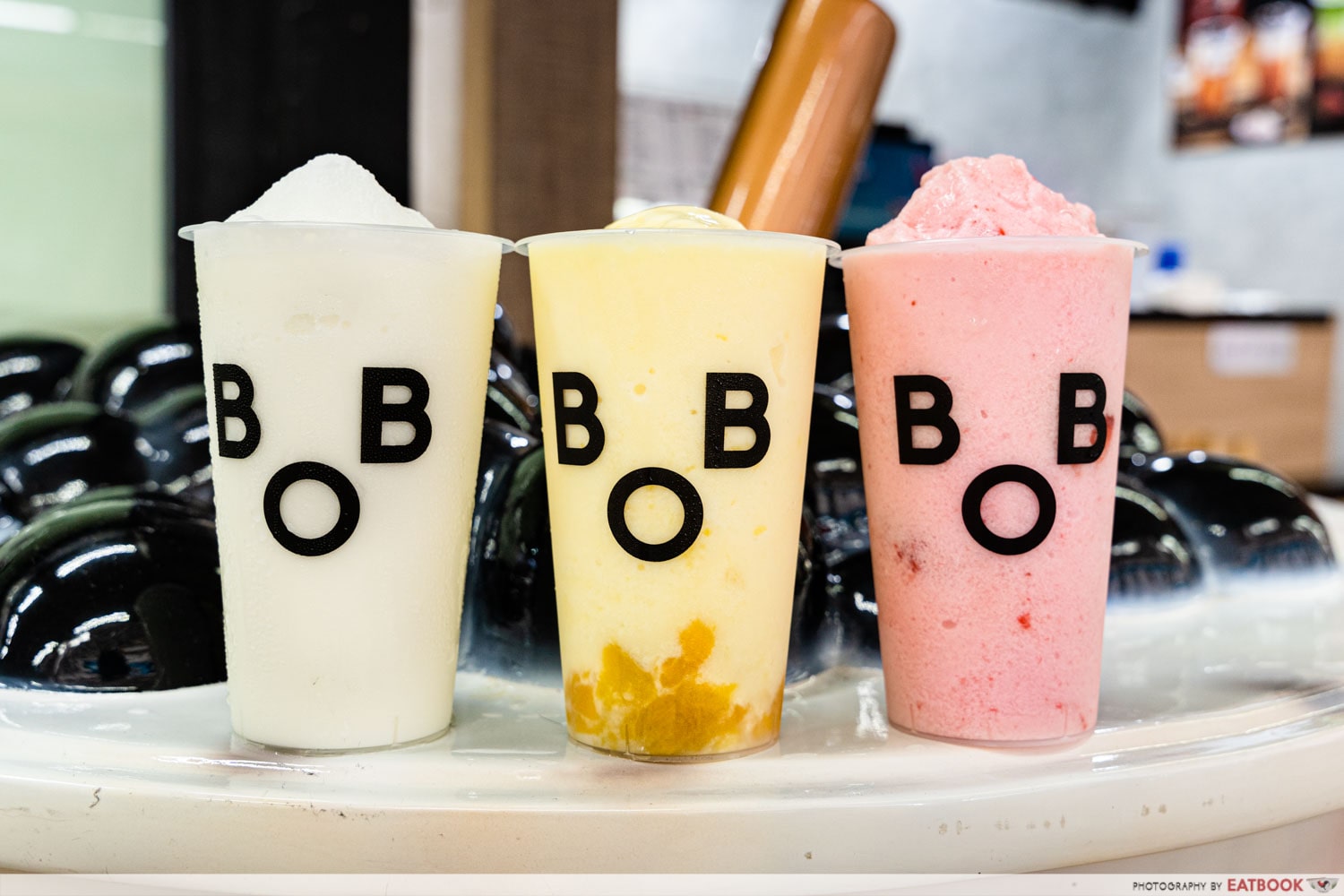 Home-grown bubble tea brand, Bober Tea, has always been quick to jump on the latest bubble tea trends. From the brown sugar bandwagon to the cheese-capped craze, they have proven their creativity with a good selection of new BBT flavours and toppings. This time, it's a range of coconut shakes and drinks to look out for. 
The coconut and fruit smoothie series is Bober's newest range, with each ice-blended drink being super apt for the hot weather.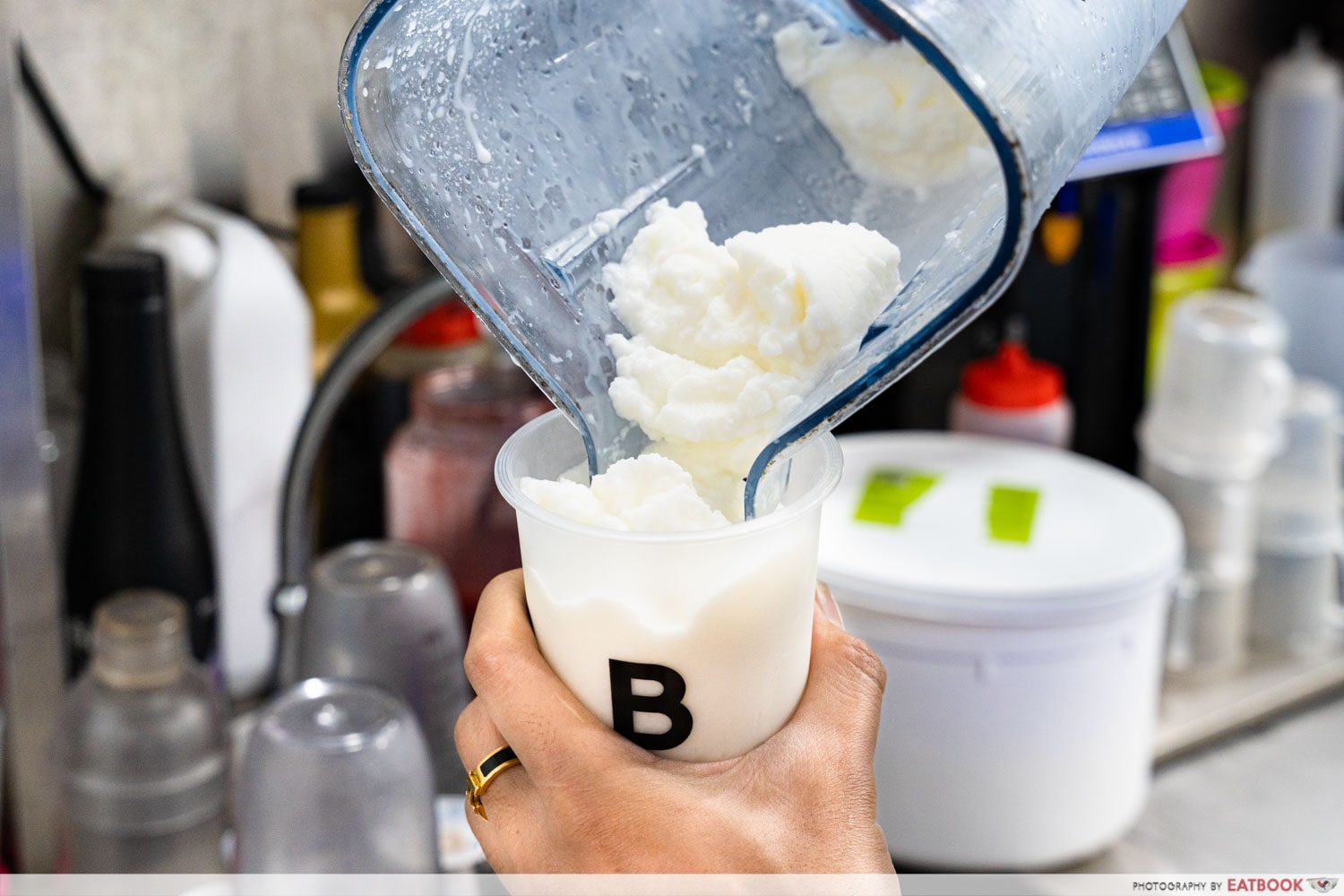 Quench your thirst and have a break from the scorching sun with six coconut-themed smoothies. The Coconut Shake ($4.60) is best for some #throwback Chatuchak weekend market vibes. It has an iconic mix of coconut milk and coconut water, along with a light crunch from crushed ice. There's even a Coconut Mango Shake ($5.30) that's another BKK classic.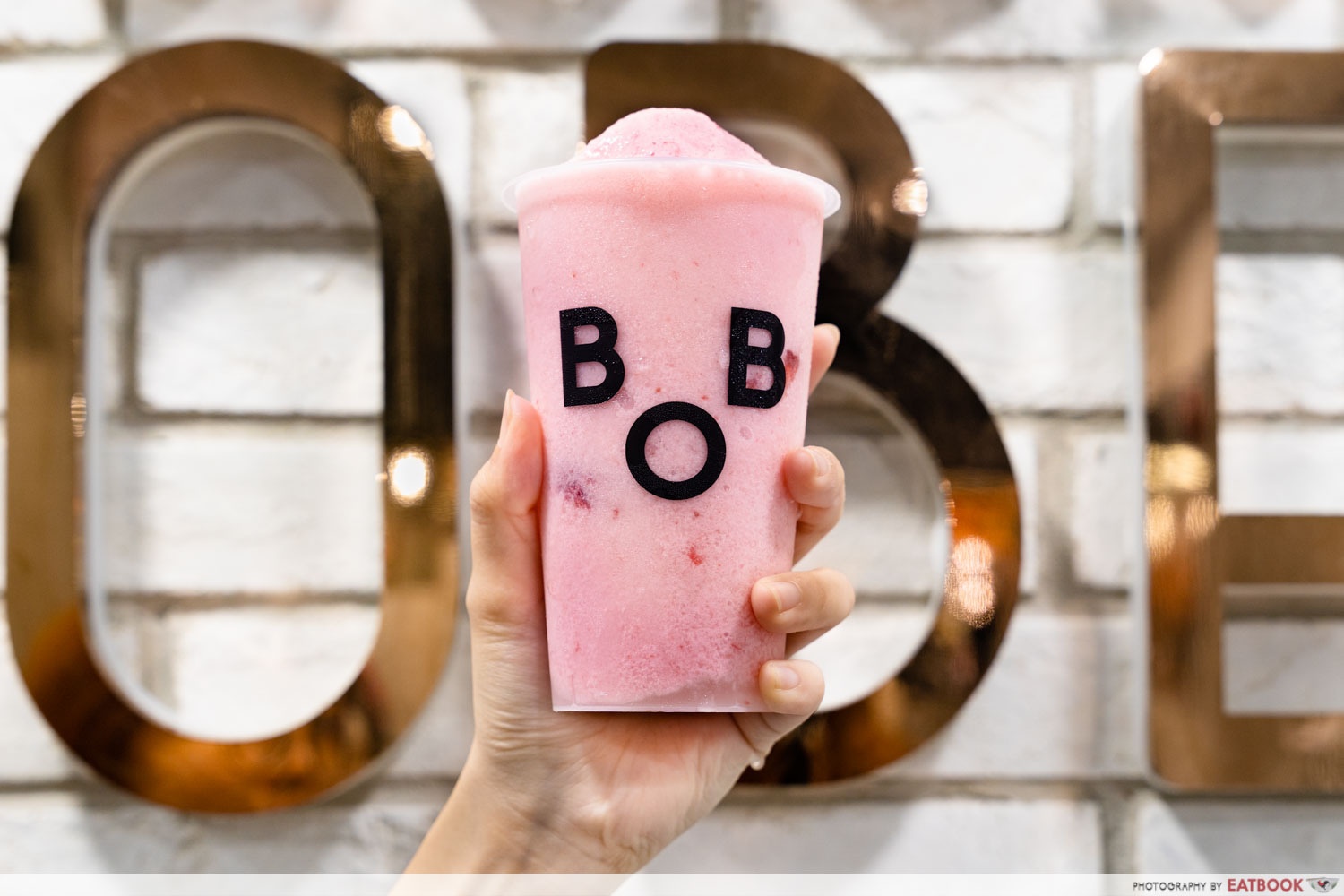 To add novelty to your usual BBT orders, there are also fruit-flavoured Coconut Strawberry Shake ($5.80) and Coconut Grape Shake ($6.10), which is made with real Kyoho grapes.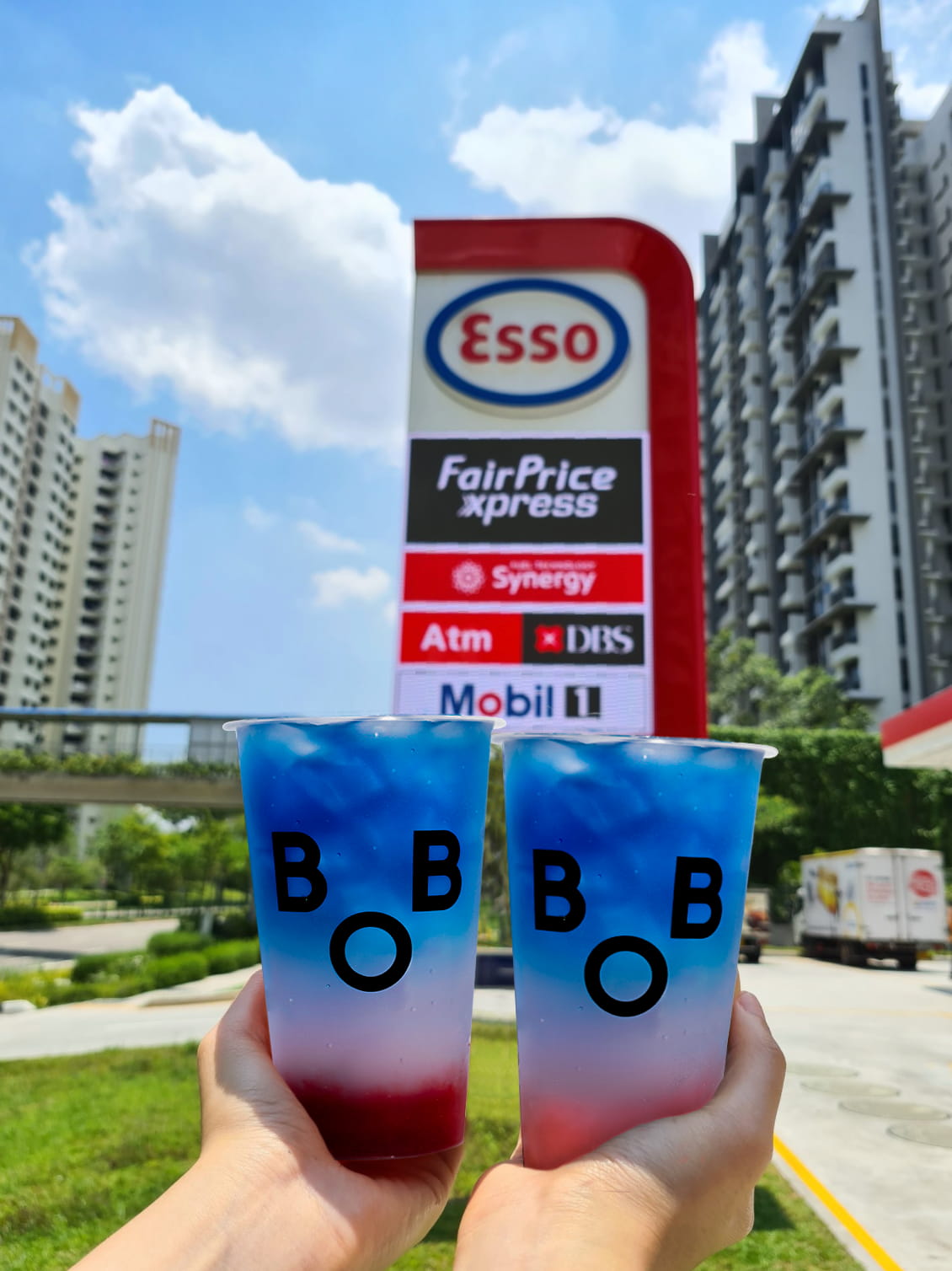 Image credit: Bober Tea Facebook page
For those who have been shirking the petrol top-up responsibilities, here's a tip-off: from now till 30 November, you claim a free Bober Tea at any of their Bober Tea Esso outlets at Esso Jalan Bukit Merah, Lorong Chuan, Sengkang Waterway, and Woodlands Avenue 1. 
Esso, Singapore's largest petrol station network, actually has Bober Tea shops within selected outlets, for you to get your BBT-refuel as the car gets its refuel!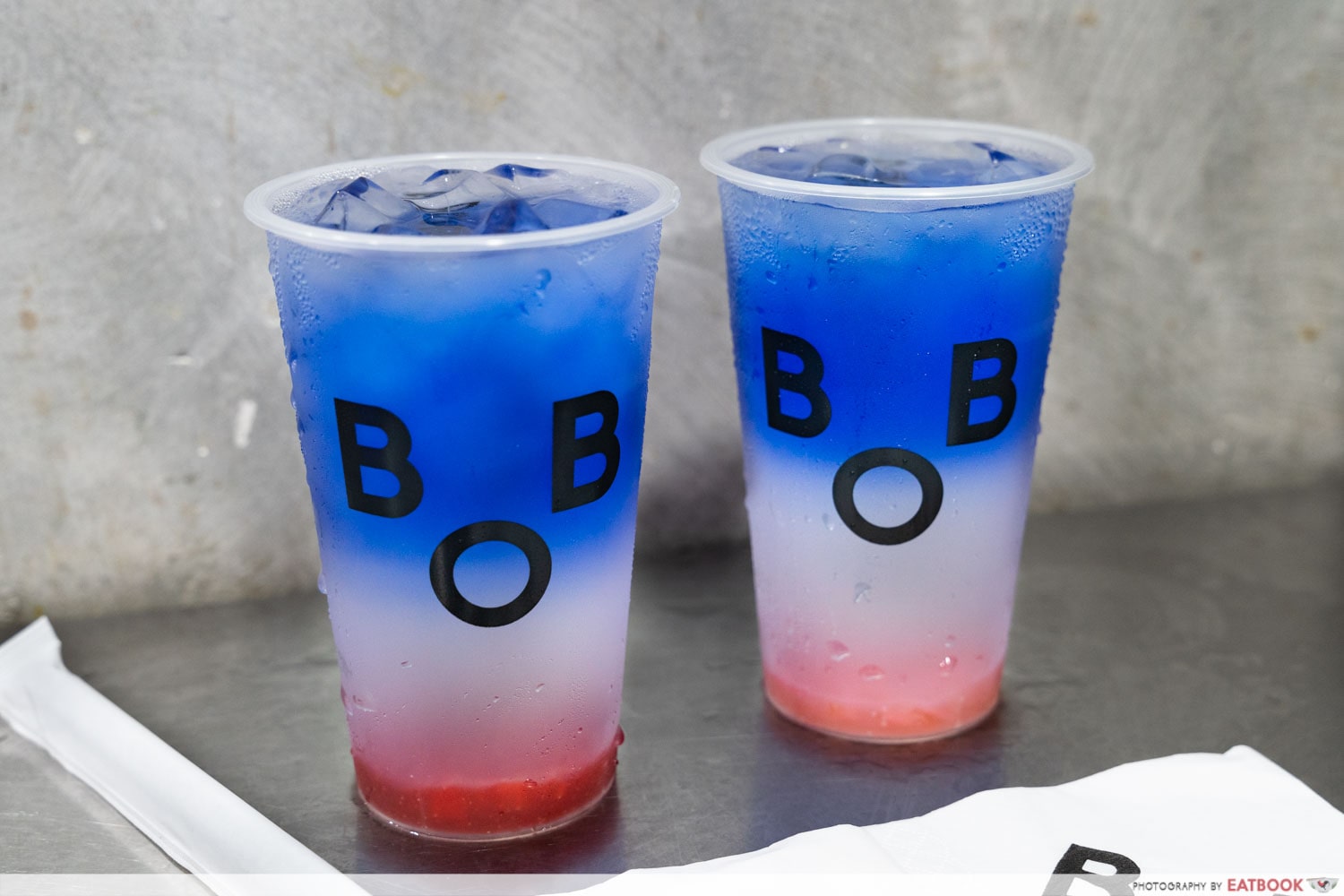 FYI, Esso Smiles members will be awarded a maximum of two stamps per fuel purchase receipt, with one stamp for every $50 spent on petrol at any of these four selected Esso outlets. Simply present two Esso stamps and enjoy either the Coco Berry Breeze, Coconut Shake, or Roasted Signature Milk on the house.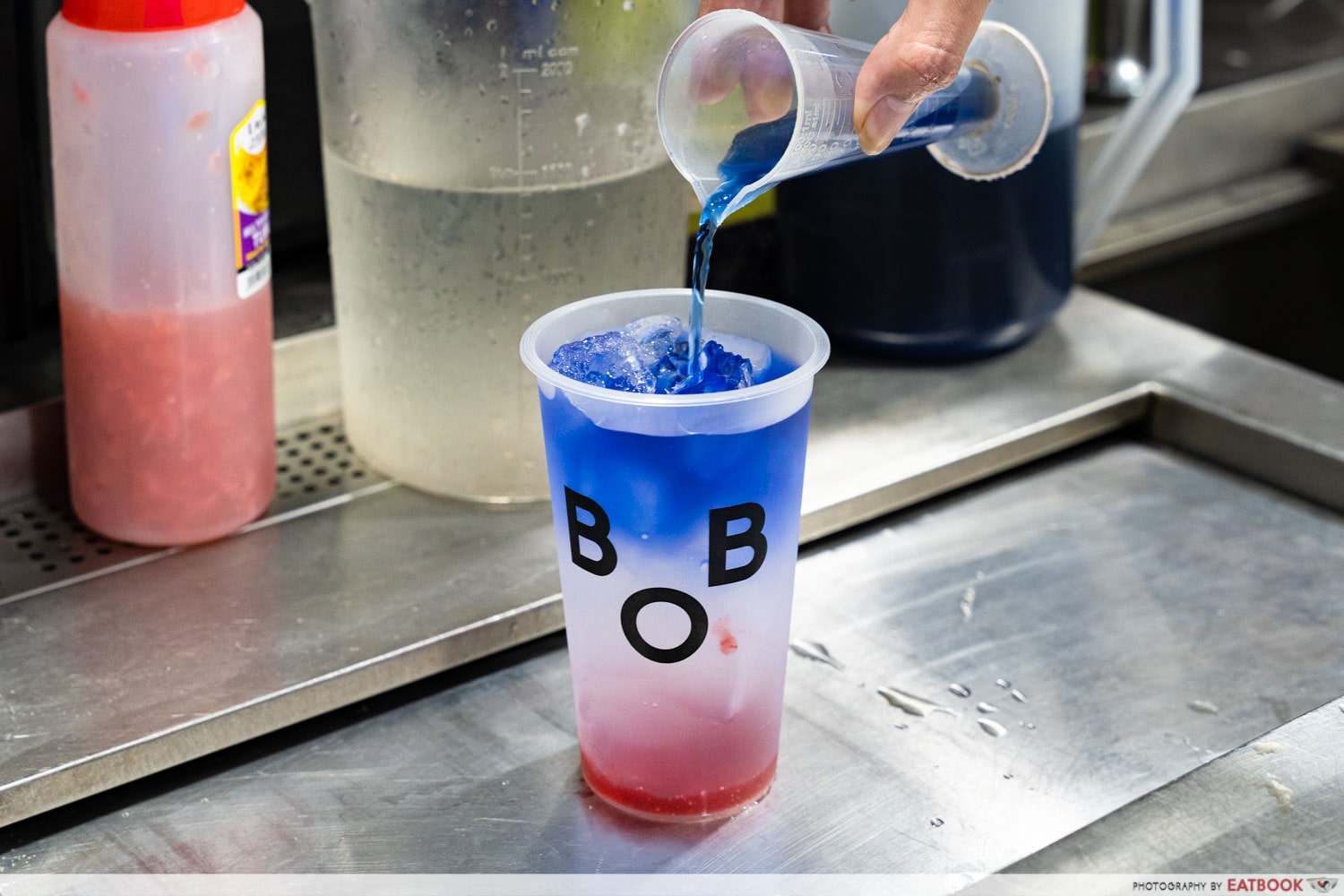 The tri-coloured Coco Berry Breeze is not only IG-worthy, but it is also a refreshing respite from the heat. If you haven't noticed, this drink has the same emblematic colours as Bober's partner, Esso!
Give it a good swirl, and see the drink turn into a deep purple. Made with butterfly pea, jellied berry bits, and coconut water, the drink is only mildly sweet and has a pleasant tang from strawberries.
While the Coco Berry Breeze is a Smiles redemption exclusive, there's also the Coco Lychee Breeze that is priced at $5, if you'd like to have a taste of this fruity coconut water BBT.
So plan your petrol refuel days well and keep this promo mum from the fam-bam…lest you want a war for free BBT this and next month. 
Photos taken by Melvin Mak.
This post is brought to you by Bober Tea in collaboration with Esso.
Feature image adapted from Bober Tea Facebook page.