BoxFan in Yishun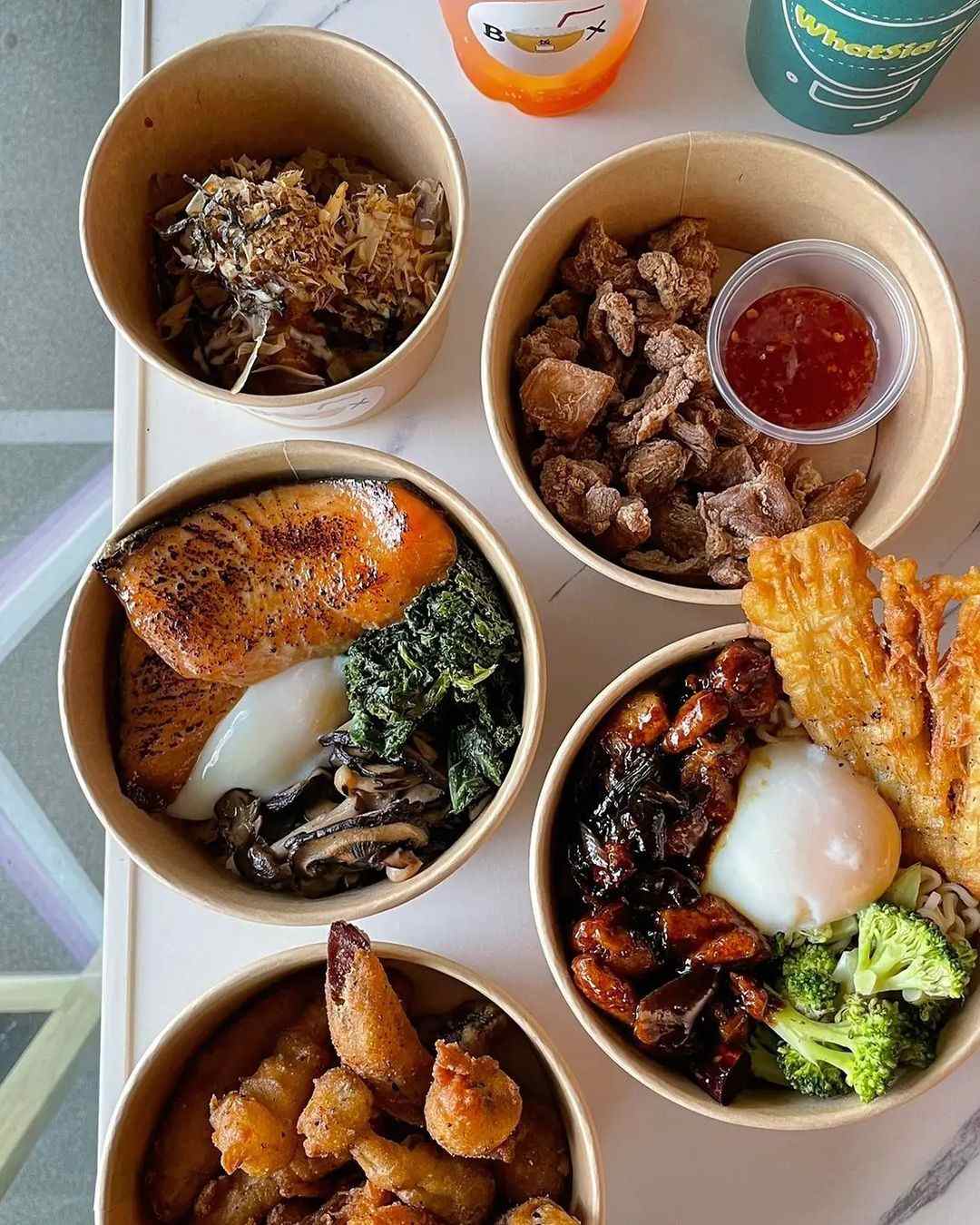 Image credit: @cliffton_jt
Besides our Northpoint City Food Guide, there are plenty of eateries located around Yishun. Located in The Brooks I Condominium, which is in the Springleaf neighbourhood, near Nee Soon, BoxFan is a relatively new eatery that offers affordable DIY grain bowls, as well as bubble teas that are made by an ex-mixologist!
The team behind BoxFan comprises two chefs whose experience include stints at the now-defunct White Rabbit, restaurants in Mandarin Oriental and Raffles Hotel, and a husband-and-wife duo. Of this couple, the husband used to make cocktails at Ce La Vi━the rooftop bar at Marina Bay Sands.
Apam Balik Wak Power Review: Famous Bazaar Stall With 10-Year History Opens In Yishun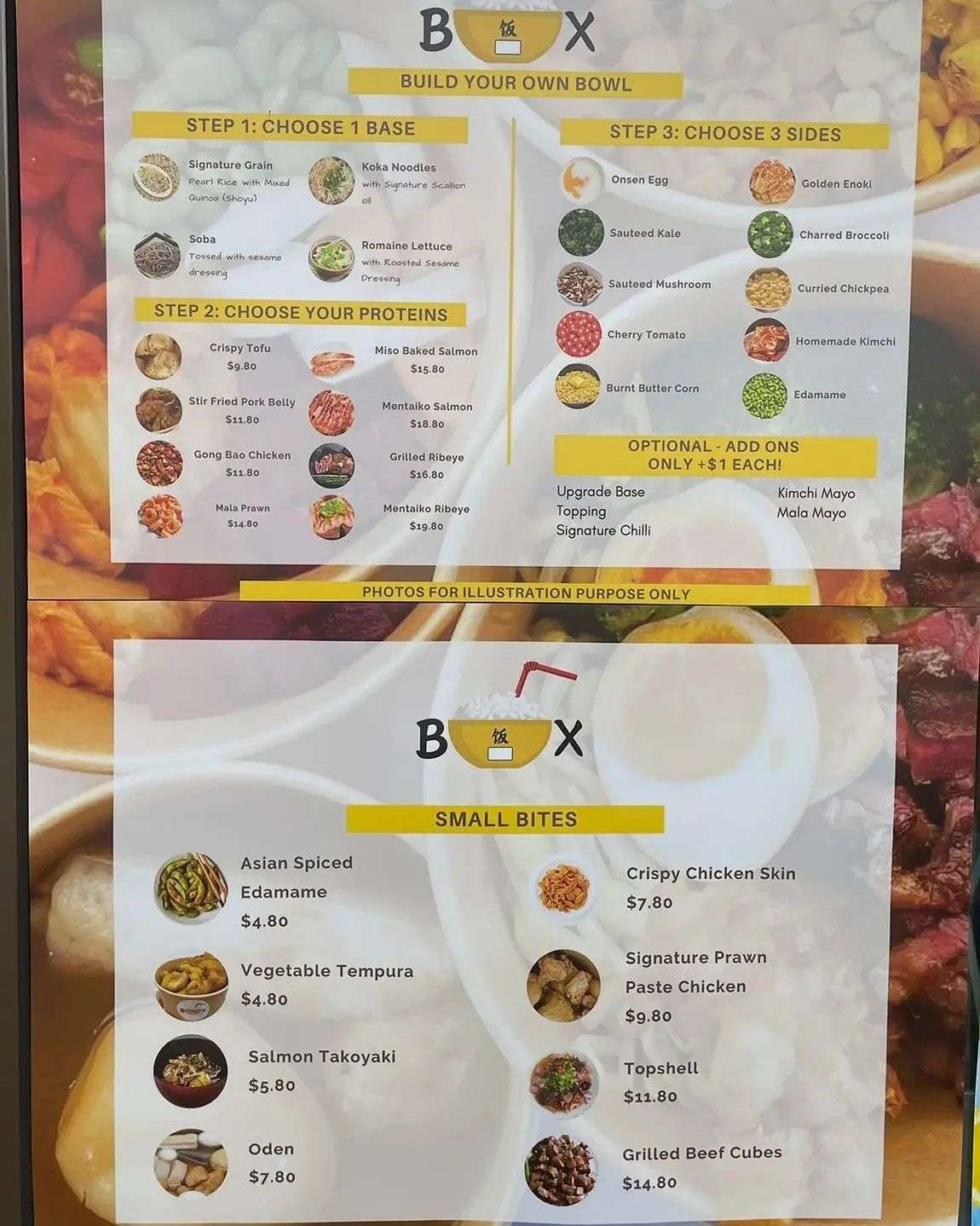 Image credit: @cliffton_jt
The concept behind BoxFan is what they refer to as "modern cai png", where you build your own bowl of a base, proteins, and toppings. With five bases, eight proteins, and 10 toppings to choose from, there are more than a thousand possible combinations!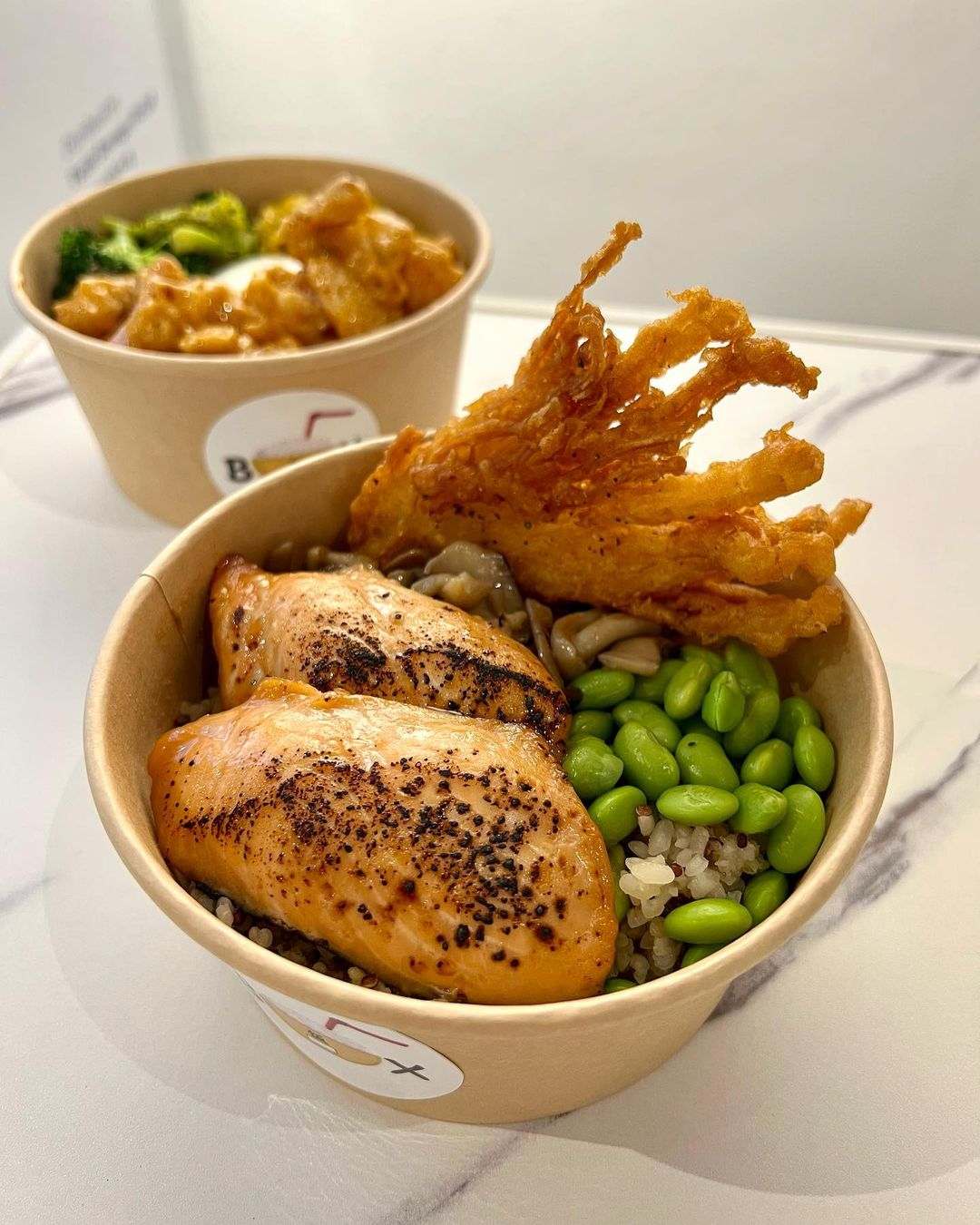 Image credit: @dazeliciousss
There are five bases that you could choose from: Pearl Rice, Signature Grain━a mix of pearl rice and quinoa, Soba, Koka Noodles, and Romaine Lettuce. There is no charge for the base; however, if you wish to go for an upsized portion, it's chargeable at $1.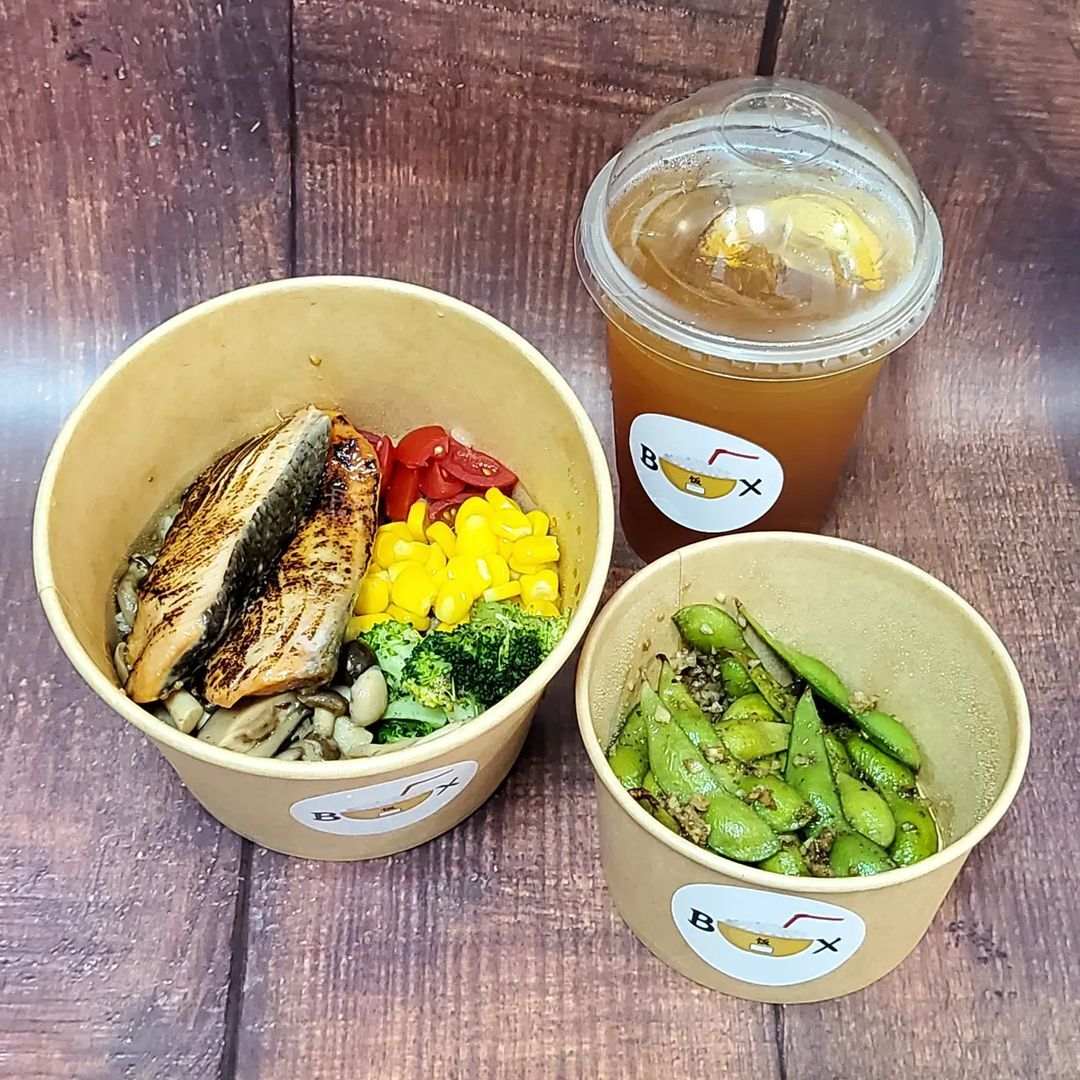 Image credit: @fodevarer
From there, you can choose a protein, with eight options including Stir-Fried Pork Belly, Mala Prawn, Grilled Ribeye. Prices of these range from $6 to $12. 
You can then add two out of the 10 toppings to go with your base and proteins. Some popular toppings such as Onsen Egg, Sauteed Mushroom, and Curried Chickpea. Any additional toppings are priced at $1 each.
Chef Kin HK Wanton Noodle Review: Ex-Crystal Jade Chef Sells Noodles Made From Duck Eggs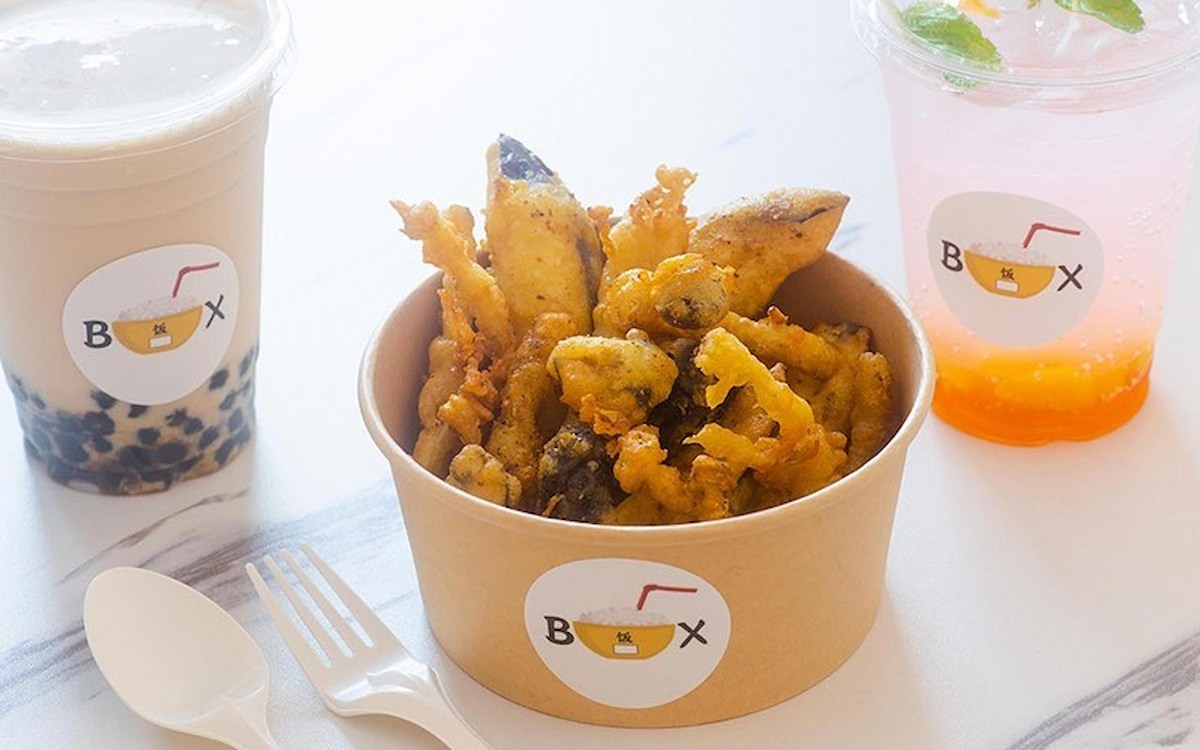 Image credit: @boxfansg
There is also a variety of side dishes to go with your main course. Get their Vegetable Tempura ($5), which is seasoned with a mix of Sichuan pepper and cumin for a spicy kick. Alternatively, opt for the Signature Prawn Paste Chicken ($5) or the Grilled Beef Cubes ($7), which are both equally popular among diners.
Complete your meal with a drink from their extensive selection of bubble teas, smoothies, fruit teas, teas, and fizzy drinks. If you want extra sweetness, go for their Biscoff Milk Tea ($4.80), which has biscoff crumbs as toppings for a crunchy texture. 
For fruit tea lovers, their Signature Fruit Tea ($5.80), made similar to a virgin sangria mocktail, features an assortment of fruits, such as grapes and lemon, mixed with jasmine green tea. Other drinks such as Lychee Apple Fizz ($4.80) or Passion Fruit Fizz ($4.80) are also worth trying!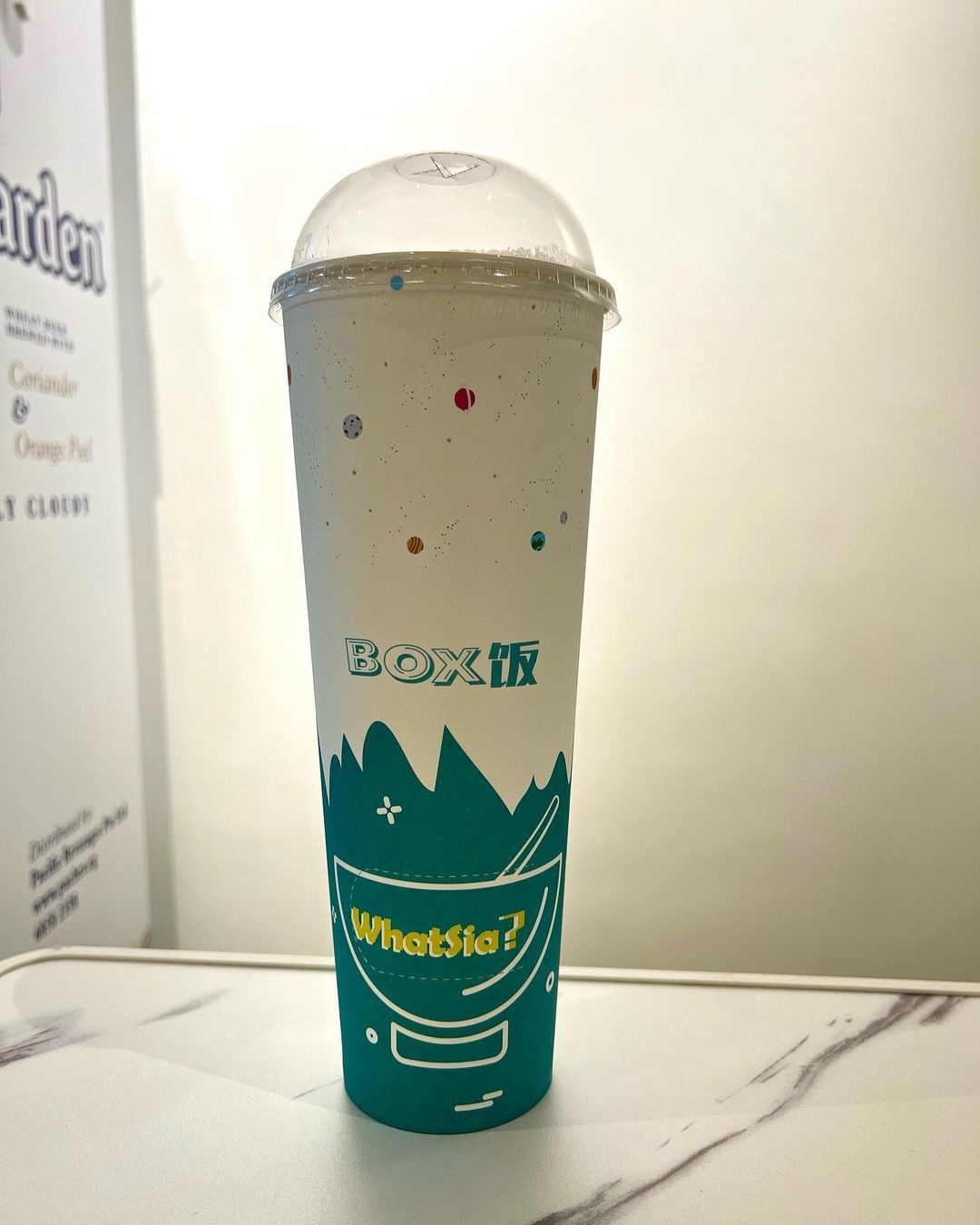 Image credit: @dazeliciousss
Each drink at BoxFan comes in a tear cup that you can peel for a mystery prize. Some prizes include keychains, a free drink coupon, and many more!
For cafes around Yishun, check out No Horse Run for unique gelato flavours and pandan waffles. You can also check out our Crolo review, which sells croffles and croissants in milo dinosaur, salted egg and more.
Address: 60 Springside Walk, #01-09, The Brooks I, Singapore 786020
Opening hours: Tue-Sun 11am to 9:30pm
Tel: 9126 8680
Website
BoxFan is not a halal-certified eatery.
No Horse Run Review: Smoked Milk, Muah Chee, And Cereal Mai Pian Gelato In Yishun Open Till 2am
Featured image adapted from @cliffton_jt's post.