---
Coffee lovers, Bukit Timah's new cafes have got your cuppa joe
---
While a cup of kopi from your nearest kopitiam can do the trick of giving you a boost, it's perfectly fine to want a good shot of espresso that comes with its own characteristics and unique flavour profile. For all you coffee lovers out there, here are 10 relatively new cafes at Bukit Timah that seek to satisfy your addiction to caffeine. Plus, these are accessible via public transport so you don't have to beg your folks for the car this weekend.
---
BEAUTY WORLD MRT STATION
---
1. Boyle's Coffee
---
Boyle's Coffee from Korea opened at Bukit Timah Plaza in June this year. The Espresso ($4) I had was balanced and well-extracted. It started off with a citrusy tartness, before proceeding to a fruity sweetness in the middle and ended with just the right amount of tannin bitterness – by far the best espresso in this list. Boyle's roasts their own beans in-house, and their specialty is Dutch Coffee (Cold Drip) ($6 to $7.50) made by filtering ice cold water through coarse coffee grinds for over 12 hours. The slow and cold brewing process reduces the amount of oxidation, resulting in less acidity and bitterness along with an increase in fruity flavours.
Address: 1 Jalan Anak Bukit, L1-CS1, Bukit Timah Plaza, Singapore 588996
Opening hours: Mon-Thur 9:30am to 9pm, Fri 9:30am to 9:30pm, Sat-Sun 9am to 9:30pm
---
2. Shen & Co.
---
Shen & Co. is an antique-themed café with an ambience that makes you feels like you've landed in the '60s or '70s. Aside from being an Insta-worthy cafe, they've also got an acoustic guitar and cajón you can perform with should the mood strikes. Nosh-wise, they've got coffee, cakes and meals such as Nasi Lemak ($9.50), Grilled Chicken Burger ($14.50) and Salted Egg Yolk Fries ($8). Found at the doorstep of Beauty World MRT Station's Exit A, this is a good one for those who can't be bothered to walk.
Address: 140 Upper Bukit Timah Road #01-01/04, Beauty World Plaza, Singapore 588176
Opening hours: Tue-Fri 10am to 10pm, Sat-Sun 9am to 10pm
Website
---
3. Lynn's Cakes & Coffee
---
Lynn's is a bit of a stroll from Beauty World MRT Station, but their delectable cakes make it worth the walk. Tip: Use your phone's GPS to avoid getting lost. Prices are reasonable, with a plate of pasta and a drink going for $14.90. Insta-addicts can go for Rainbow Cake ($8) or a pretty slice of Carrot Cake ($7.50) along with your cuppa. Wi-Fi and power plugs are available, so come here if you need to catch up on work over the weekend.
Address: 11 Eng Kong Terrace, Singapore 598983
Opening hours: Tue-Thur 11am to 7pm, Fri-Sat 11am to 9pm, Sun 11am to 8pm
Tel: 6314 2886
Website
---
4. One Man Coffee
---
One Man Coffee shares the same space as Stirling Grill, making this spot a café in the day and grill at night. Drinks are made with coffee beans from Nylon Coffee Roasters and, based on availability, Aussie roasters Axil and Grounded Pleasures. I tried an Espresso ($3) made from Nylon Four Chairs, a Catuai varietal blend that was bright and citrusy. It was extracted well, but perhaps a darker roast would suit Singaporeans' taste buds better. That being said, their baristas are skillful and pride themselves in making a good cup of coffee. A selection of all-day brunch meals like yogurt bowls, croissant sandwiches and breakfast fry-ups are available, with prices going from $10 to $17.
Address: 15 Cheong Chin Nam Road, Singapore 599739
Opening hours: Daily 9am to 5pm
Tel: 9171 9820
Website
Find out where else to go for double-identity cafes in Singapore.
---
5. One Thing Kids Cafe

---
One Thing Kids Café has an indoor playground, so parents can enjoy a meal together while watching their children entertain themselves. Go for Espresso Coffee from BonCafe ($3.20 to $4.50) for a perk-me-up, or a Smoothie ($5.20) for a sweet start to the day. There are also Waffles ($10 to $18) and Bingsu ($14) if you're looking for dessert. The latter is served in a measuring cup with a large serving of ice-cream that can easily satisfy two.
Address: 170 Upper Bukit Timah Road, #B2-17, Bukit Timah Shopping Centre, Singapore 588179
Opening hours: Mon-Fri 10am to 9pm, Sat 9:30am to 10pm, Sun 11am to 9pm
Tel: 9788 1276
Website
Find out where are other child-friendly restaurants in Singapore.
---
BOTANIC GARDENS MRT STATION
---
6. Plain Vanilla
---
Bukit Timah folks, no more going all the way to Tiong Bahru for Plain Vanilla's cupcakes and coffee. Their outlet at Cluny Court is a cosy little cafe with warm and comforting decor. The display of cakes and pastries looked like an artwork from an Enid Blyton picture book, where the colours pop at you. Prices here range from $3.90 for a cupcake to $7.50 for a slice of cake. My Espresso ($4) was dark, rich and came with a layer of crema. It could be tweaked to extract a bit more sweetness, as its acidity overpowered other tastes and was lacking in bitterness. I felt the beans had more to give, and perhaps a slightly finer grind size or higher temperature would present a better picture.
Address: 501 Bukit Timah Road, #01-03A, Cluny Court, Singapore 259760
Opening hours: Daily 8am to 7pm
Tel: 8363 7615
Website
---
7. The Bakery by Woodlands Sourdough
---
If you like sourdough bread, The Bakery at Serene Centre will be right up your alley. Other than sourdough loaves that go from $6 to $8, they also serve toasts with interesting spreads like Sage Cream Cheese with Berry Compote ($3.50). Other items to try here include Kim Chee Sandwich ($7) and House Made Granola with Yoghurt and Seasonal Fruit ($5). Pour Over Coffee ($5) using beans from a Venezuelan home roaster, Cata Coffee, is available here. Pizza lovers, there's a weekly Pizza Night where you can get sourdough crust pizzas for $15 on Fridays, 6pm to 10pm!
Address: 10 Jalan Serene, #01-05, Serene Centre, Singapore 5258748
Opening hours: Wed-Sun 8am to 6pm
Tel: 9816 6251
Website
---
8. Atlas Coffeehouse
---
Found between Serene Centre and Crown Centre, Atlas Coffeehouse is a 10 to 15-minute walk from Botanic Gardens MRT Station. The cafe has been incredibly crowded since it opened early  this year and you'll most likely need to wait a fair bit before getting a seat. They serve a variety of hearty meals, cakes, pastries, as well as various hot and iced coffees, teas and chocolate drinks. Atlas Butterscotch Banana Pancake ($18) is a popular choice. This fluffy pancake is drenched in butterscotch sauce and topped with slices of banana and a scoop of honeycomb ice-cream.  Prices here range from $12 to $18 for a meal and $3.50 for an espresso.
Address: 6 Duke's Road, Singapore 268886
Opening hours: Tue-Sun 8am to 7pm
Tel: 6314 2674
Website
---
SIXTH AVENUE MRT STATION
---
9. Vicky's Cakes and The Coffee Shack
---
Vicky is the niece of Chef Violet Kwan from the famous Lana Cake Shop. She used to work at Lana Cake Shop and has since set up her own shop and café. Just like Lana's, Vicky's Cakes' signature item is Chocolate Fudge Cake Slab ($6.50 for a slice, $30 for a whole cake), which consists of a chocolate sponge cake sandwiching chocolate fudge and covered with even more chocolate fudge. Get a Latte ($5.50) to complement your cake and you'll find it easy to spend an afternoon at this rustic cafe chatting with your friends.
Address: 833 Bukit Timah Road, Singapore 279887
Opening hours: Mon-Sat 9:30am to 6pm
Tel: 6466 4000
Website
---
10. The Tea Party Cafe
---
The Tea Party Café is no stranger to students in the area. It's a popular spot to chillax or study at, with student lunch specials that come with a drink. Mains are priced below $10, and include dishes like Sausage Aglio Olio ($8.80) and Roast Duck Pizza ($8.90). They also have a moist Carrot Cake ($5.50 for a slice, $60 for a whole cake) you can dig into after your meal. While espresso here is not the most outstanding on this list, it is pretty good and does a decent job of keeping students awake while they mug.
Address: 805 Bukit Timah Road, #01-07, Sixth Avenue Centre, 279883
Opening hours: Mon-Thur 11:30am to 11:30pm, Fri-Sat 11.30am to 1:30am, Sun 11:30am to 11pm
Tel: 6462 3563
Website
Find out where else to go for student meal promos in Singapore.
---
Have your cuppa at Bukit Timah
---
Whether you're a Bukit Timah kid or not, you can still head to these easily accessible cafes with awesome coffee. Let us know if we missed your go-to in the comments!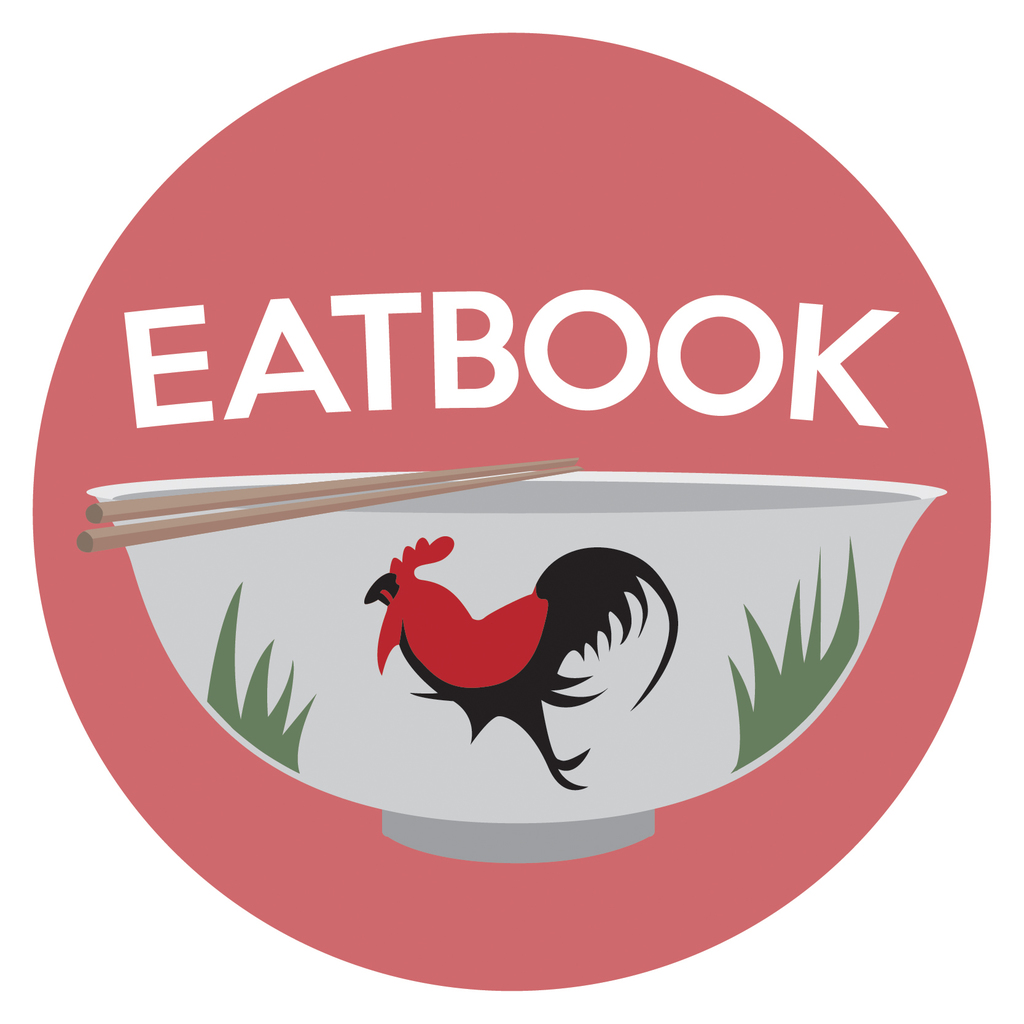 Drop us your email so you won't miss the latest news.