Ex-Omakase Burger opens hawker at Beauty World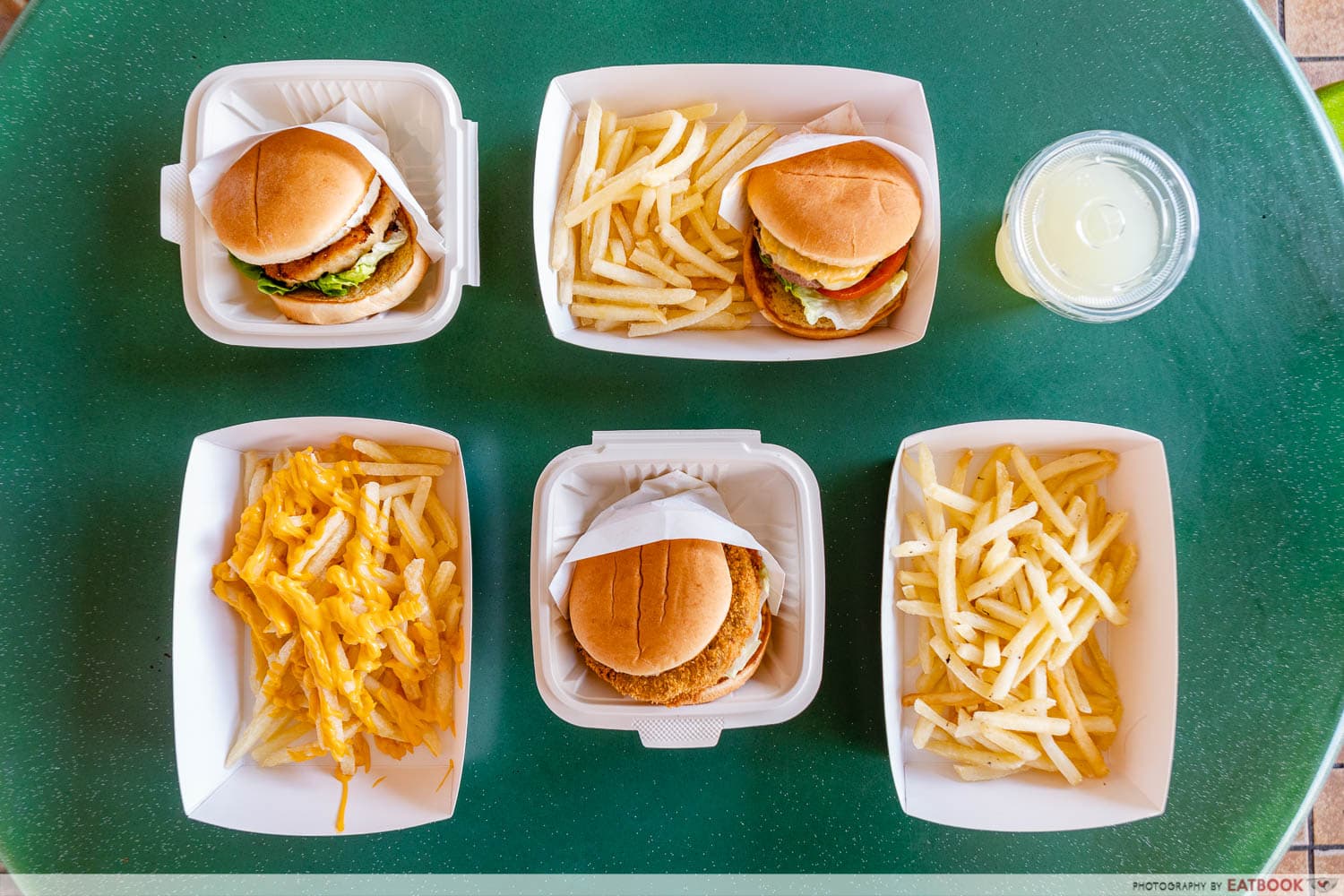 Many loyal followers of the popular burger chain, Omakase Burger, were recently struck by the news of their abrupt closure just a few months ago. However, former chef of Omakase Burger, Terry Tan, has opened up his own burger store located at Beauty World Food Centre to bring up the hopes of Omakase Burger fans. 
Although I have not tried the burgers at Omakase Burger before, I was quite excited to head down to Burger House, especially upon hearing that all patties are made in house daily. 
Food at Burger House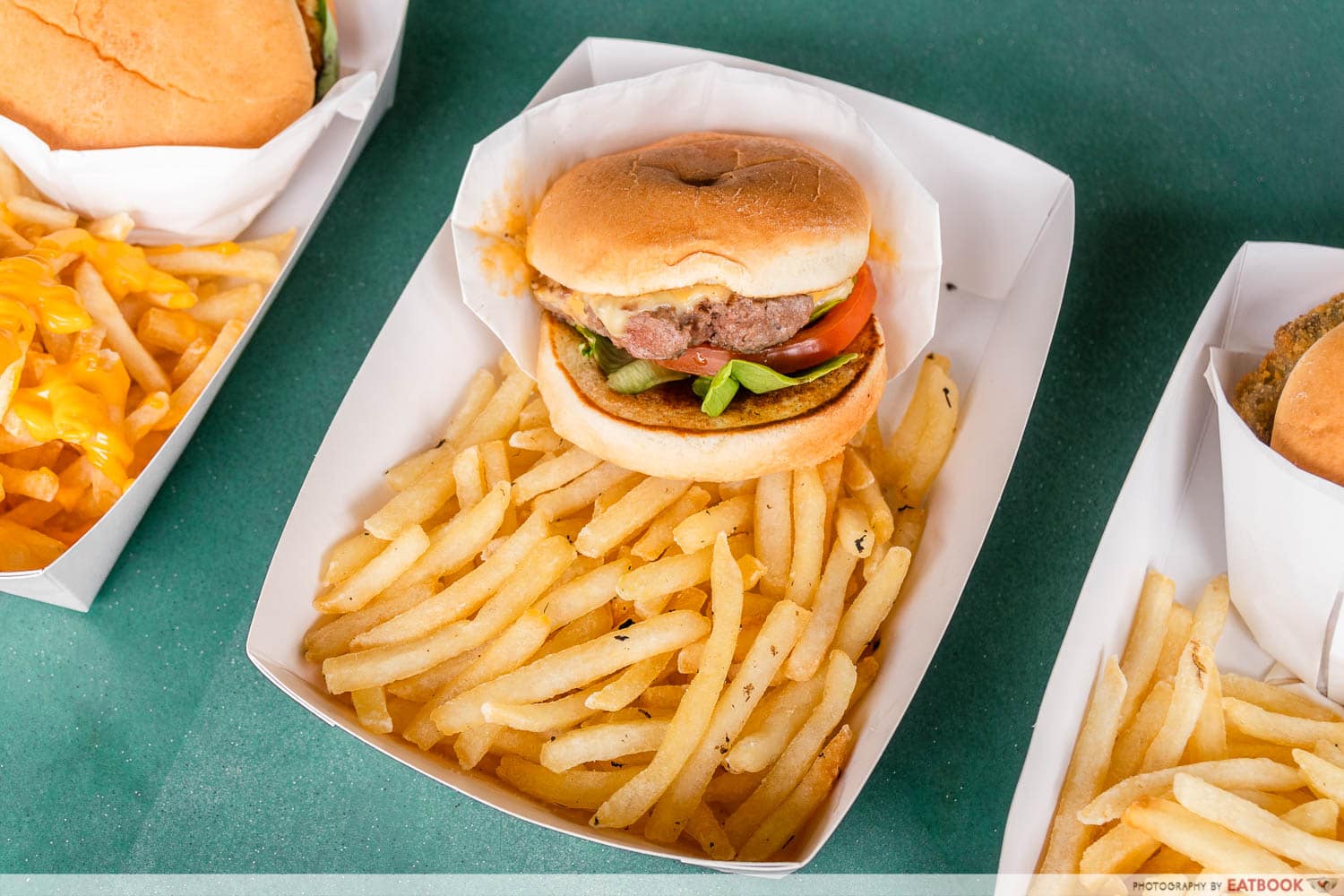 I started with their best-selling Beef Burger ($7.90) along with a side of aromatic Truffle Fries ($4.50). This burger featured a handmade beef patty, a slice of tomato, a piece of lettuce, cheese, speciality sauce, all sandwiched between two toasted burger buns. 
The Truffle Fries were shoestring fries topped with bits of truffle shavings and drizzled in fragrant truffle oil. They were slightly underwhelming in my opinion, as I could barely taste any truffle flavour.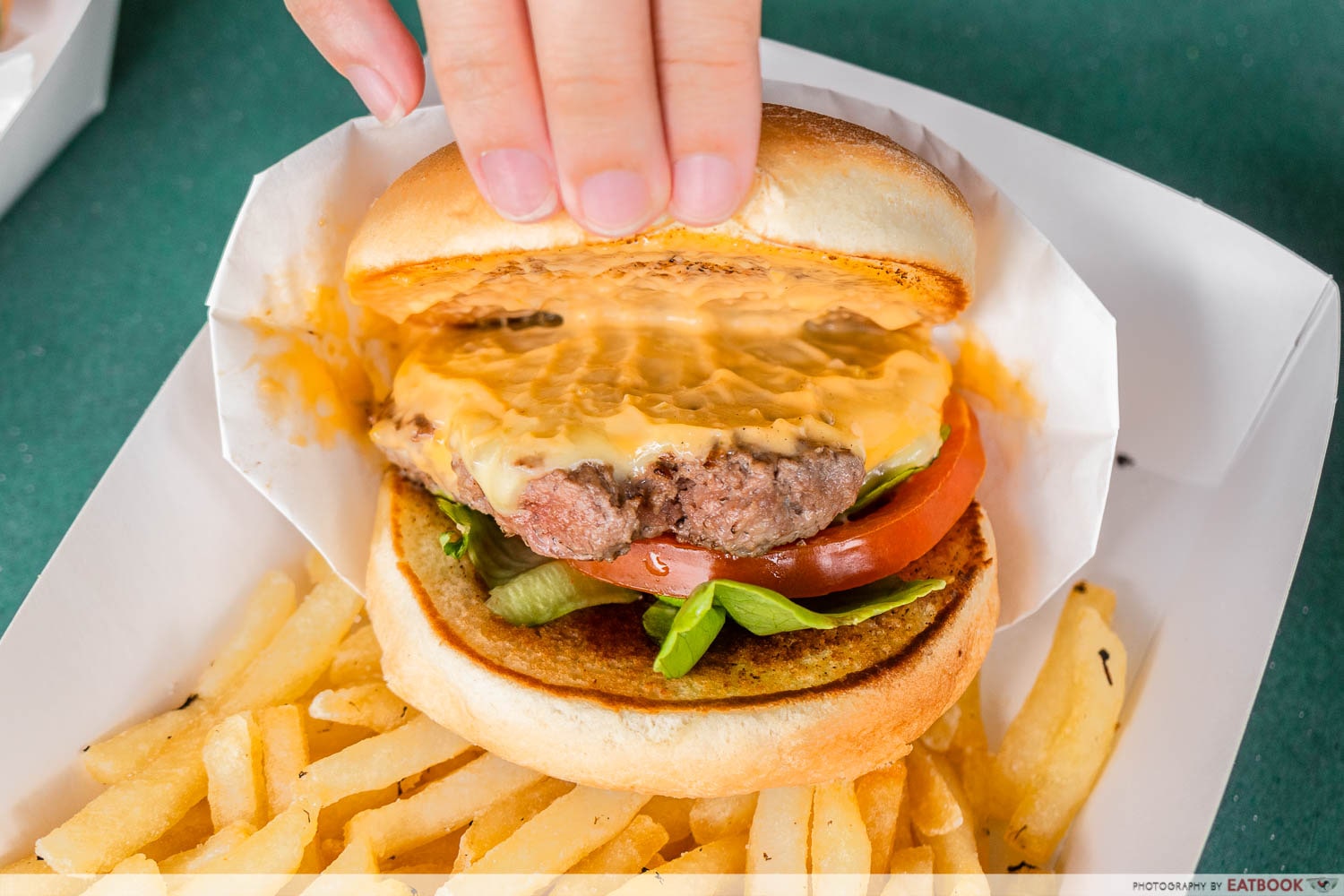 The patty was cooked to medium-rare, with a slightly pinkish hue on the inside. It saw a crispy exterior from being seared on the pan, while it still had a juicy interior. The tomatoes and lettuce were fresh, with a refreshing flavour that balanced out the slightly oily patty, keeping this burger from being overly jelak. 
The house-made sauce tasted similar to a Thousand Island sauce, with a strong savoury-tangy flavour which I enjoyed.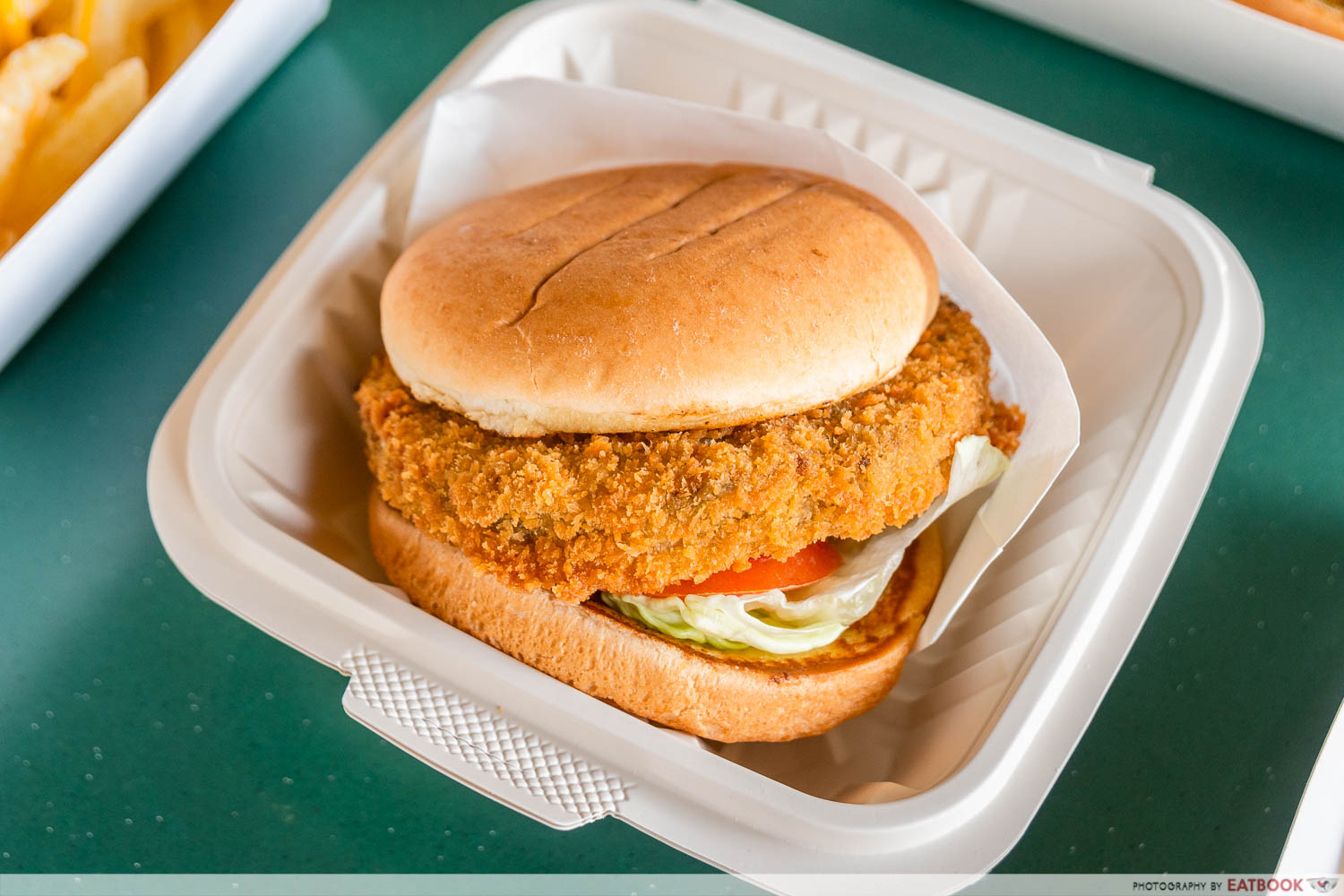 The Mushroom Burger ($6.90) featured a patty of deep-fried mushrooms, a slice of tomato, lettuce, all slathered in a fragrant truffle mayo sauce. The mushroom patty was a little too salty for my liking, however, the batter was well-fried and satisfyingly crispy. The truffle mayo sauce was perfumed with a strong truffle flavour, and was slightly sweet and creamy.  
I can see how this burger would be a great option for vegetarians, as it was still as hearty as a meat-filled burger.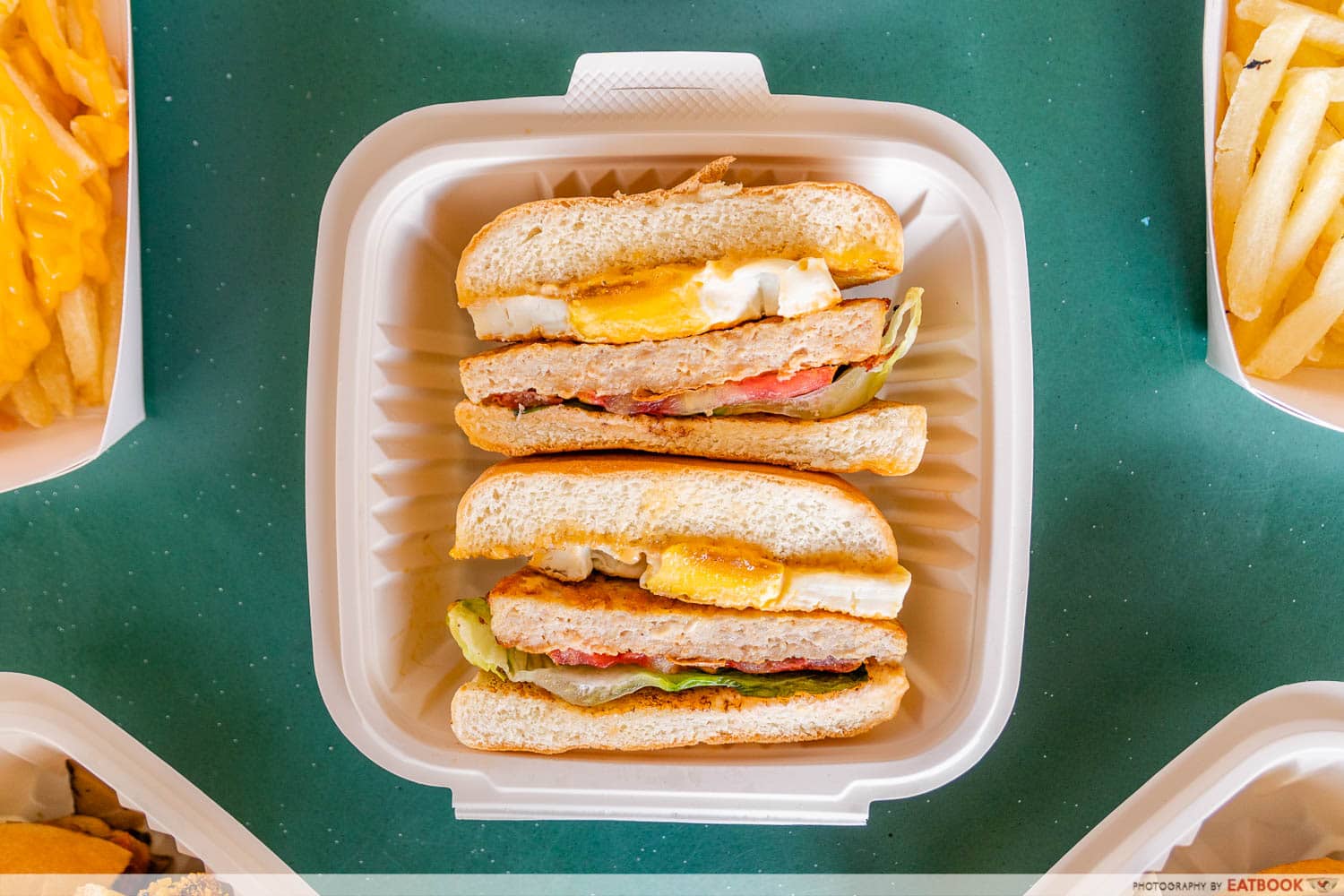 Finally, I went for the Grilled Chicken Burger ($6.70) that came with a grilled chicken patty, a sunny-side-up egg, a slice of tomato and lettuce, all slathered in their house-made sauce. This burger reminded me of a warm breakfast meal, and I was quite excited to dig in. 
This burger was hands down my favourite, as it was not too heavy on the palate yet still satisfying. The egg yolk was gooey on the inside, while the grilled chicken patty was tender with a soft bite. My only gripe would be that the chicken patty was a little too dry, however, this was counteracted by the umami-packed sauce that Terry slathers over the patty. 
Ambience at Burger House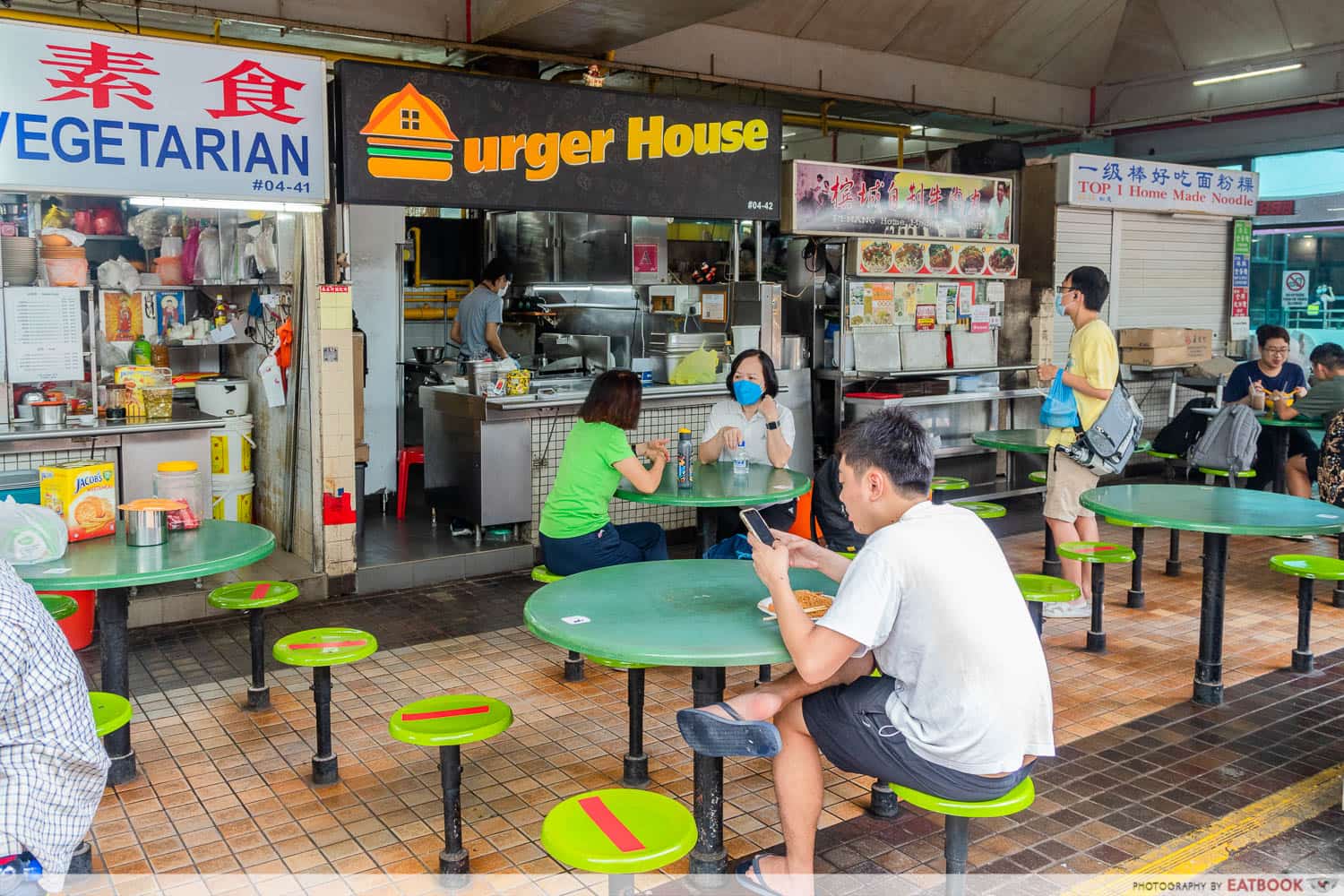 Burger House is situated in Beauty World Food Centre, which is right beside Beauty World MRT Station. This 37-year-old building houses a variety of food options, both sweet and savoury ones included. It definitely brings about old-school vibes, especially with its vintage-looking tiled flooring. 
Shiba Roti Review: Large Prata Tacos From $4.50 With Tandoori And Greek Flavours
The verdict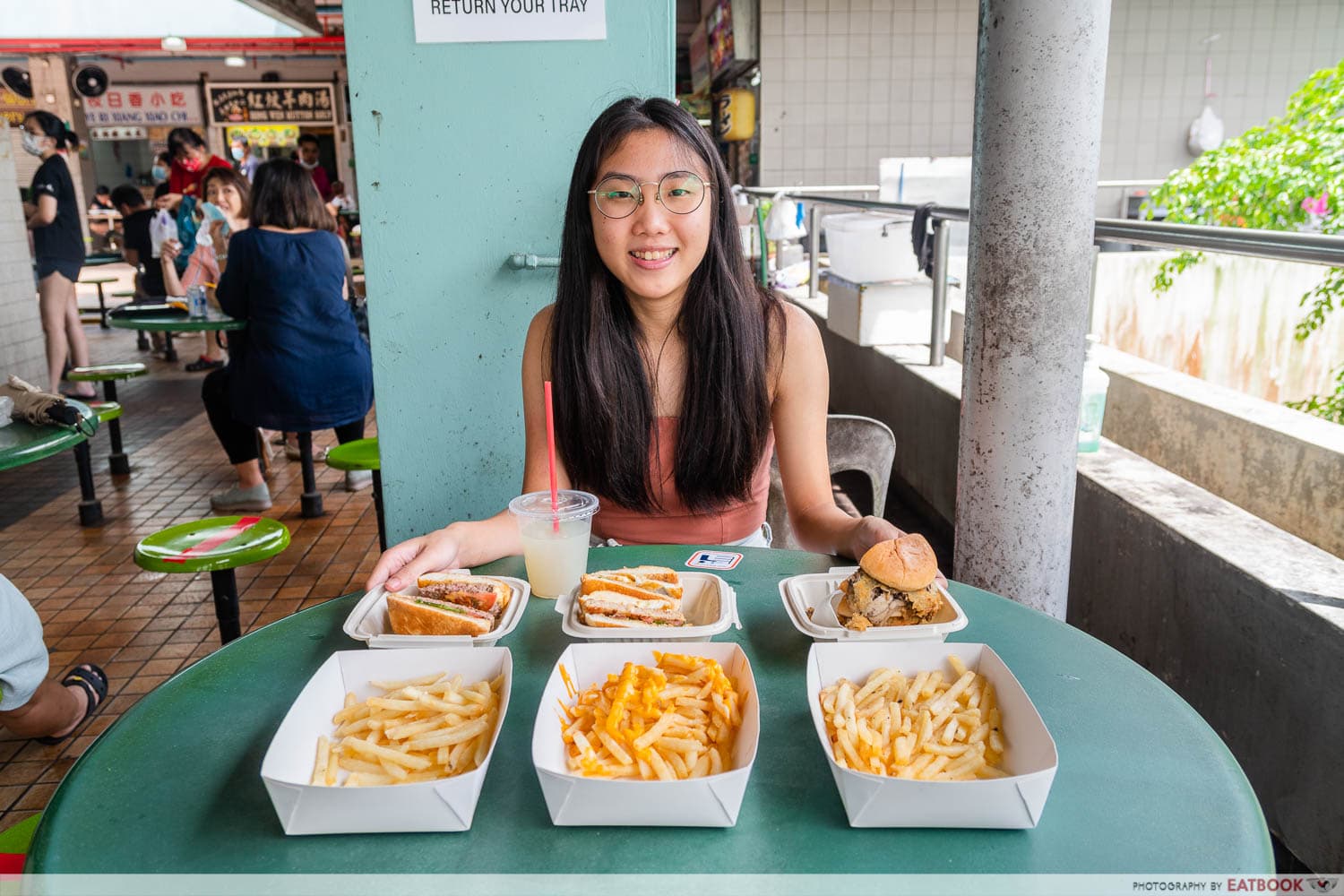 I was pleasantly surprised to find such good quality burgers here, at such an affordable price. Even though I have not had Omakase Burger myself, I am glad that the chef decided to open his own burger chain, after tasting all these burgers myself. Apart from the fries that were slightly lacklustre, the burgers almost had a restaurant-quality standard, which I would definitely be returning for soon. 
For more food in the area, check out Shiba Roti review for large para tacos from $4.50 in Bukit Timah Food Centre! Alternatively, check out The Voice review for Taiwanese food including lu rou fan, braised pork belly buns and more.
The Voice Review: Taiwanese Food From $3.80, Including Lu Rou Fan And Braised Pork Belly Bun
Address: 144 Upper Bukit Timah Road, #04-42, Singapore 588177
Opening hours: Daily 11am to 8pm
Burger House is not a halal-certified eatery.
Burger House Review: Ex-Omakase Burger Chef Opens Stall With Handmade Beef Burgers
Burger House Review: Ex-Omakase Burger Chef Opens Stall With Handmade Beef Burgers -

8/10
Summary
Pros
– Affordable prices
– Patties were juicy and well-cooked
Cons
-Truffle fries were not as aromatic 
Recommended dishes: Beef Burger ($7.90), Chicken Burger ($6.70)
Opening hours:
Address: 144 Upper Bukit Timah Road, #04-42, Singapore 588177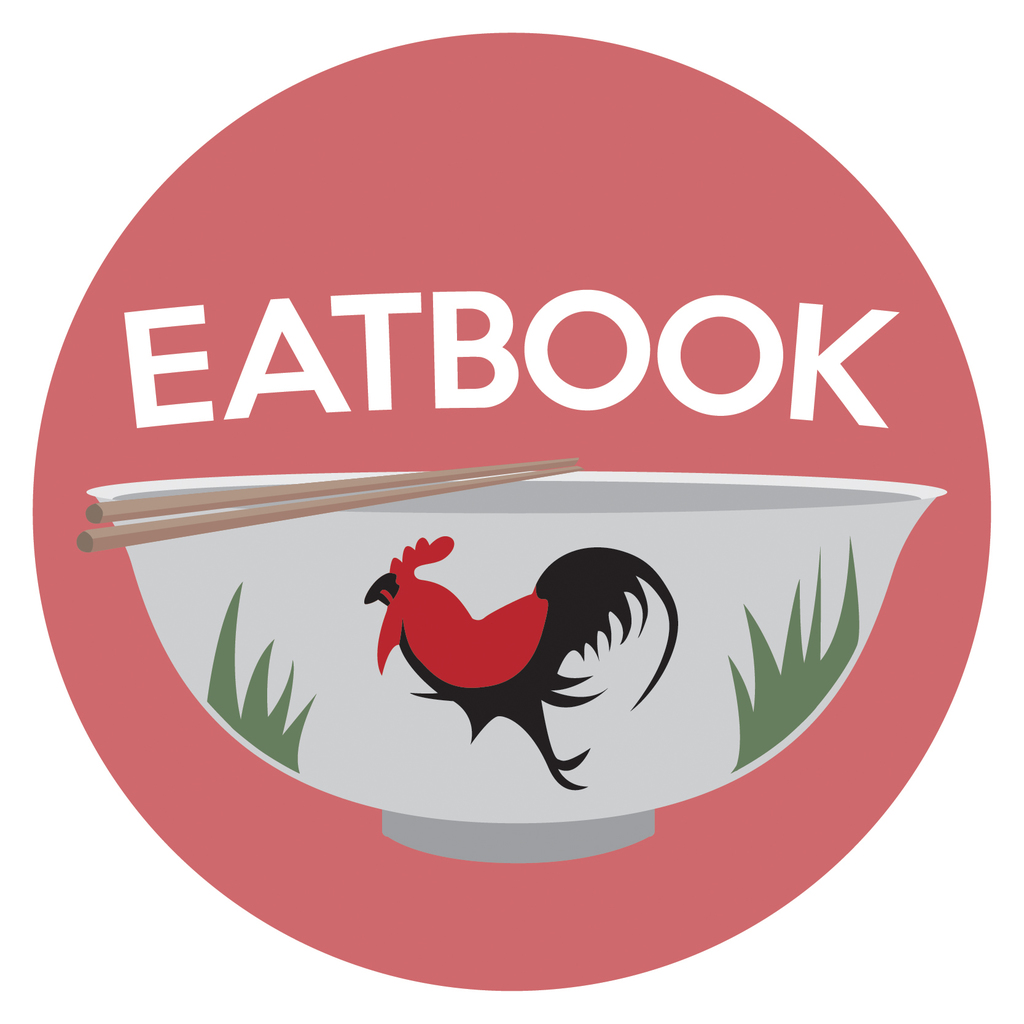 Drop us your email so you won't miss the latest news.