The Voice at Beauty World
Update: We reviewed The Voice while they were located at Beauty World. However, they have since moved locations to Jurong Point, and the new address is reflected below.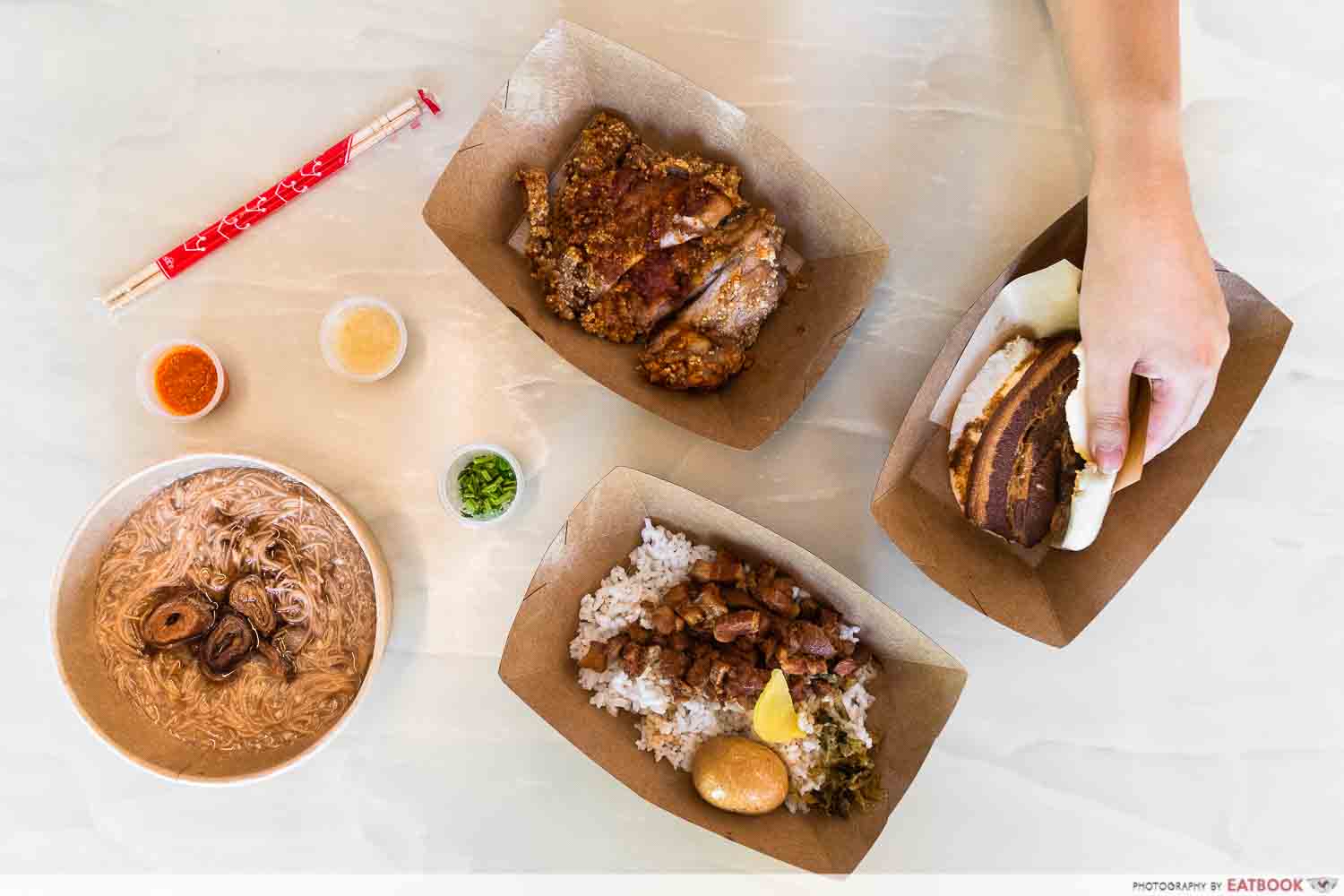 If there's one place I want to travel to after the borders have reopened, it's Taiwan. I have heard from my friends and family about the wide variety of food the country has to offer, so Taiwan has always been on my list of places to visit. Luckily for me, The Voice recently opened up over at Beauty World and I was excited to see what they offer.
Popular Taiwanese Eatery Yong He Eating House To Open In Jurong, Toa Payoh, And Sengkang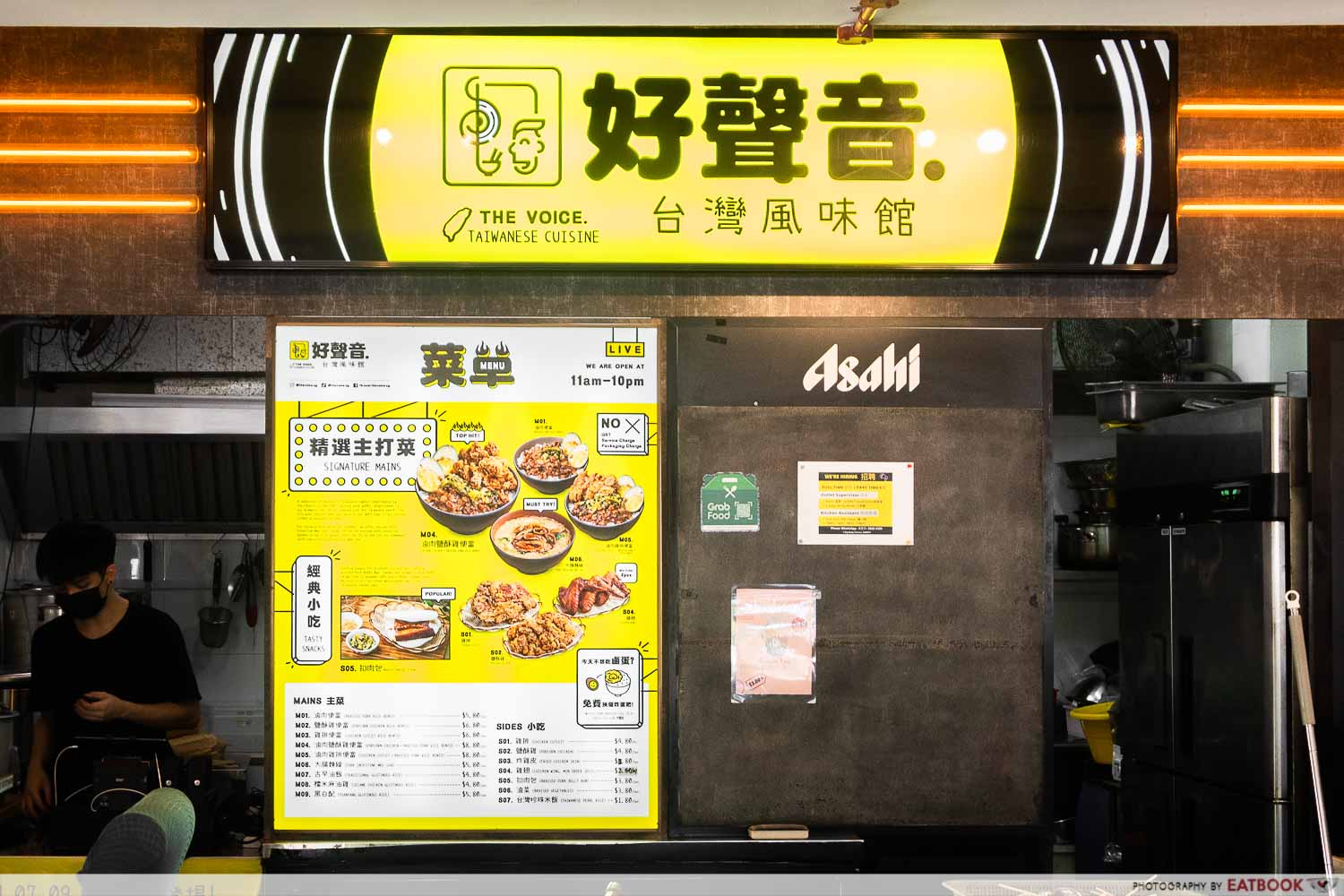 There are quite a number of items on the menu, including those that are not commonly seen in Singapore. My colleague and I decided to get a mix of their signature menu items.
Food at The Voice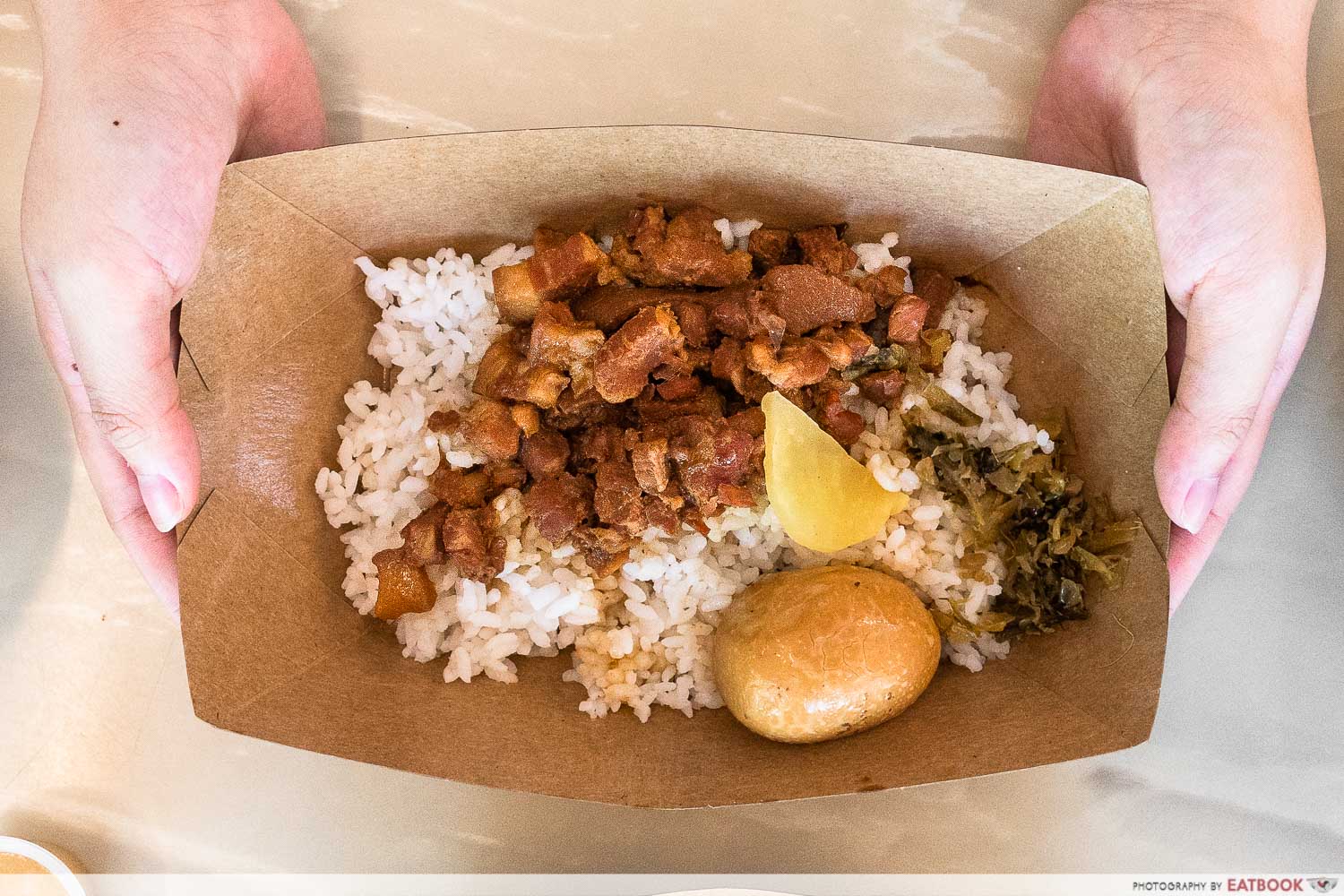 The first dish we tried was the Braised Pork Rice Bento ($5.80), also known as lu rou fan. The pork was succulent and sweet, and I liked the addition of preserved vegetables at the side, which gave the dish a burst of acidity to contrast with the sweetness of the pork. 
Dont Yell At Me Review: Taiwanese Bubble Tea Cafe With Layered Drinks Including Tiramisu Cheese Foam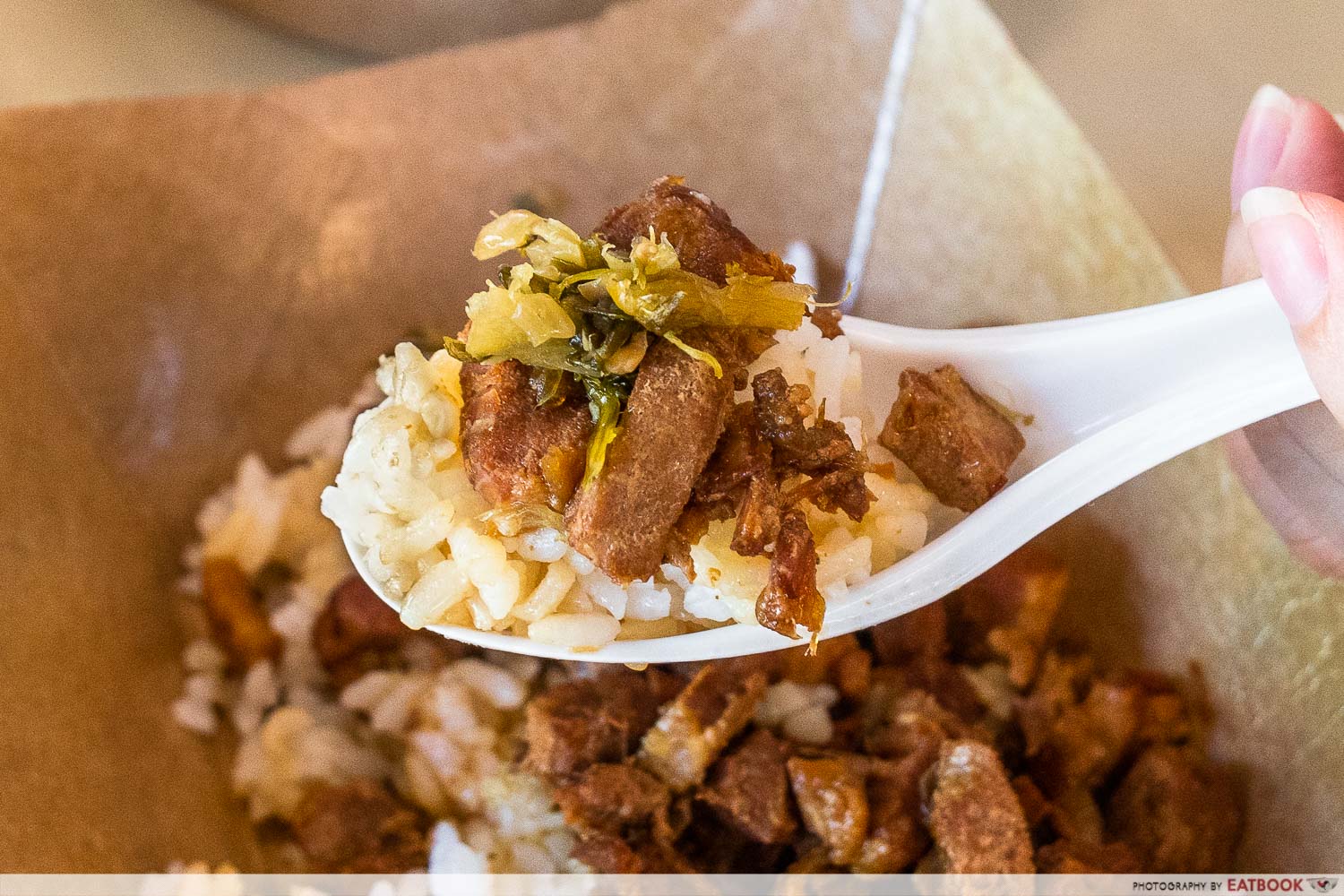 To be frank, I was a little disappointed by the portion for its price. The rice was a little bland even with the braising sauce on it,  but according to my colleague, it's purposefully bland in order to complement the sweetness of the braised pork. The braised egg, however, was enjoyable, as it was fragrant with a hint of the same braising sauce it's cooked in. At a separate counter, there are condiments for you to zhng up your meal. Their house-made chilli contains chilli padi, so it can get really spicy with just a small amount.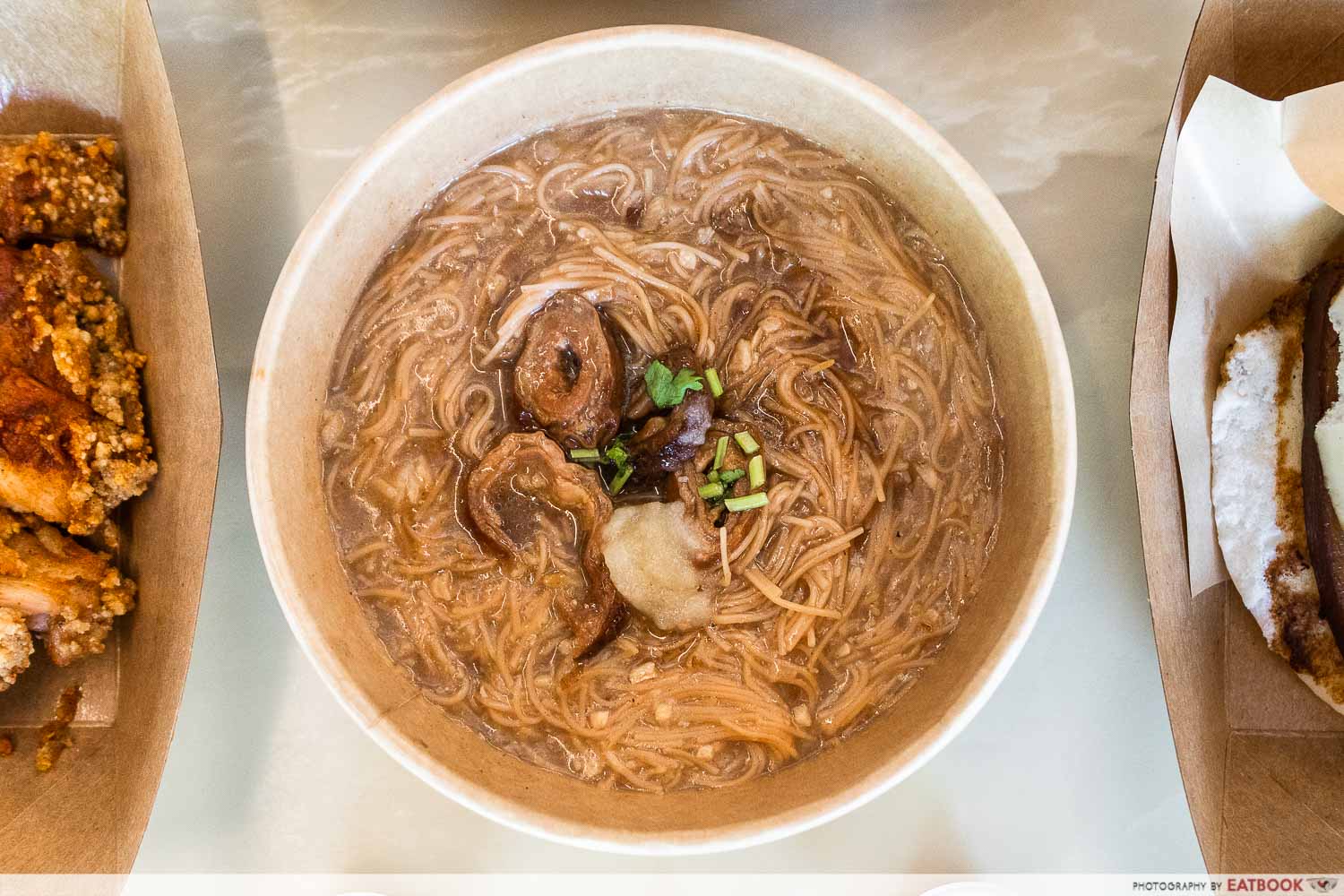 We also ordered another classic, the Pork Intestine Mee Sua ($5.80). It was my first time hearing about this combination, and as someone who loves both mee sua and innards, this was a divine pairing. . If you love oysters in your mee sua, there's also an option to add them in.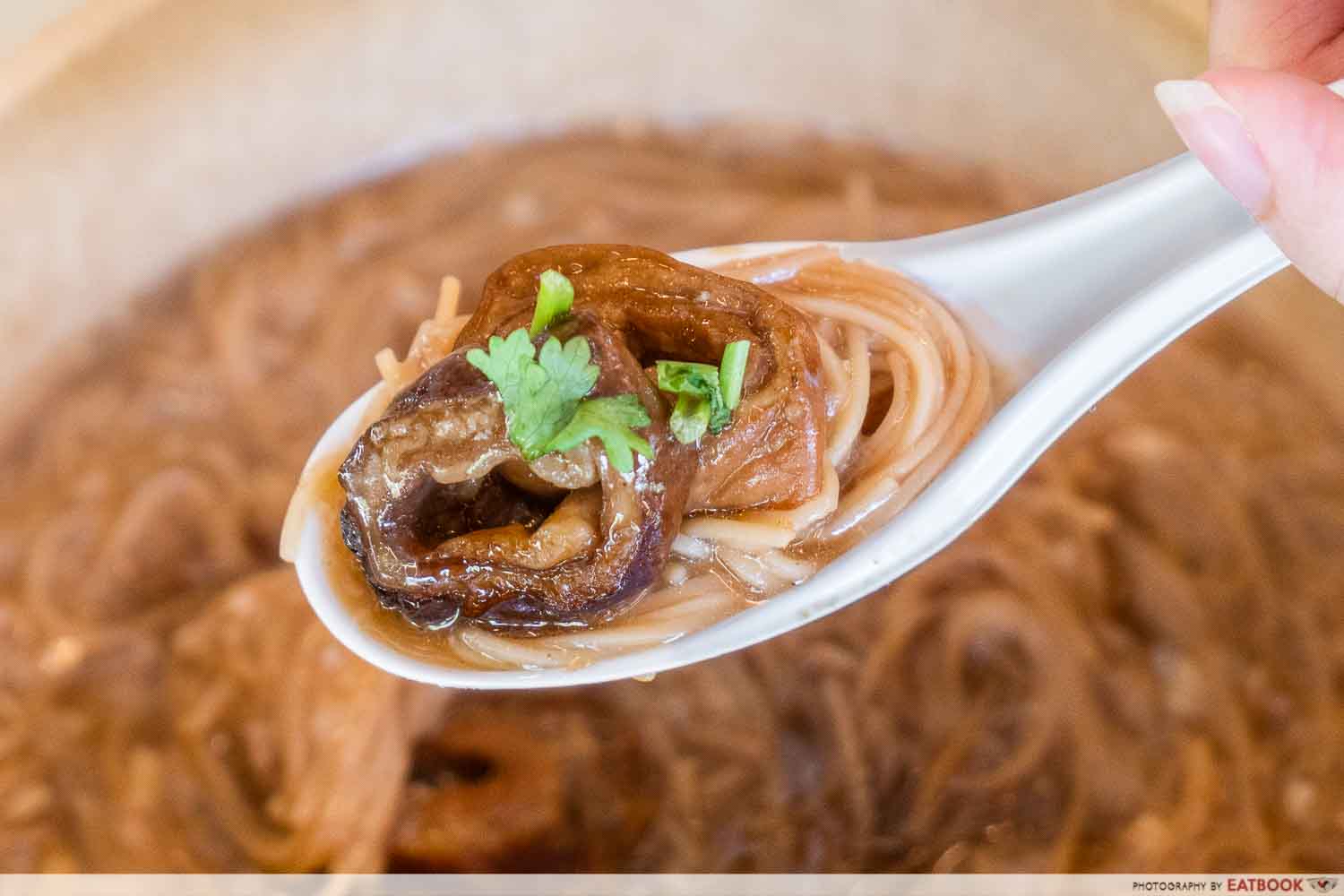 Compared to the mee sua dishes I've had before, where the noodles were often mushy, the mee sua here was firm with a good bite. The pork intestine pieces were a game-changer for me—they were chewy and flavourful, thanks to the braising sauce. The base itself was quite bland, but with the addition of the condiments and pork intestines, the overall dish was more flavourful. If I were to get it again, I'd probably add oysters for extra texture. 
GATAO Taiwan Breakfast: Hawker Stall With Pork Chop Egg Toast And Oyster Mee Sua In Chinatown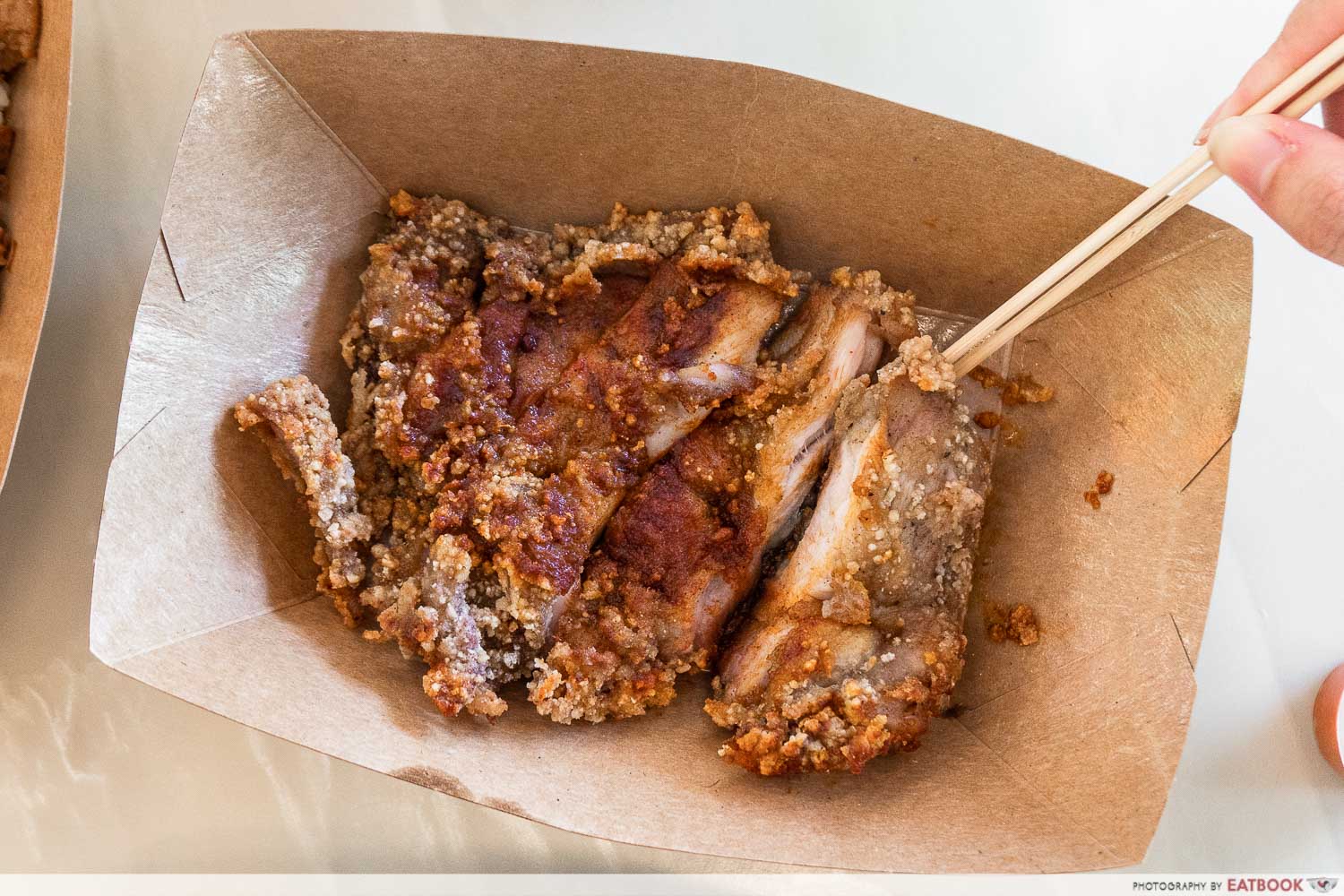 The Chicken Cutlet ($4.80) came in big chunks of meat with a generous amount of seasoning on top. It wasn't much to be wowed at, as the seasoning tasted similar to other chicken cutlets I've tried. Even so, for the price and the decent size of the meat, it's still worth a try.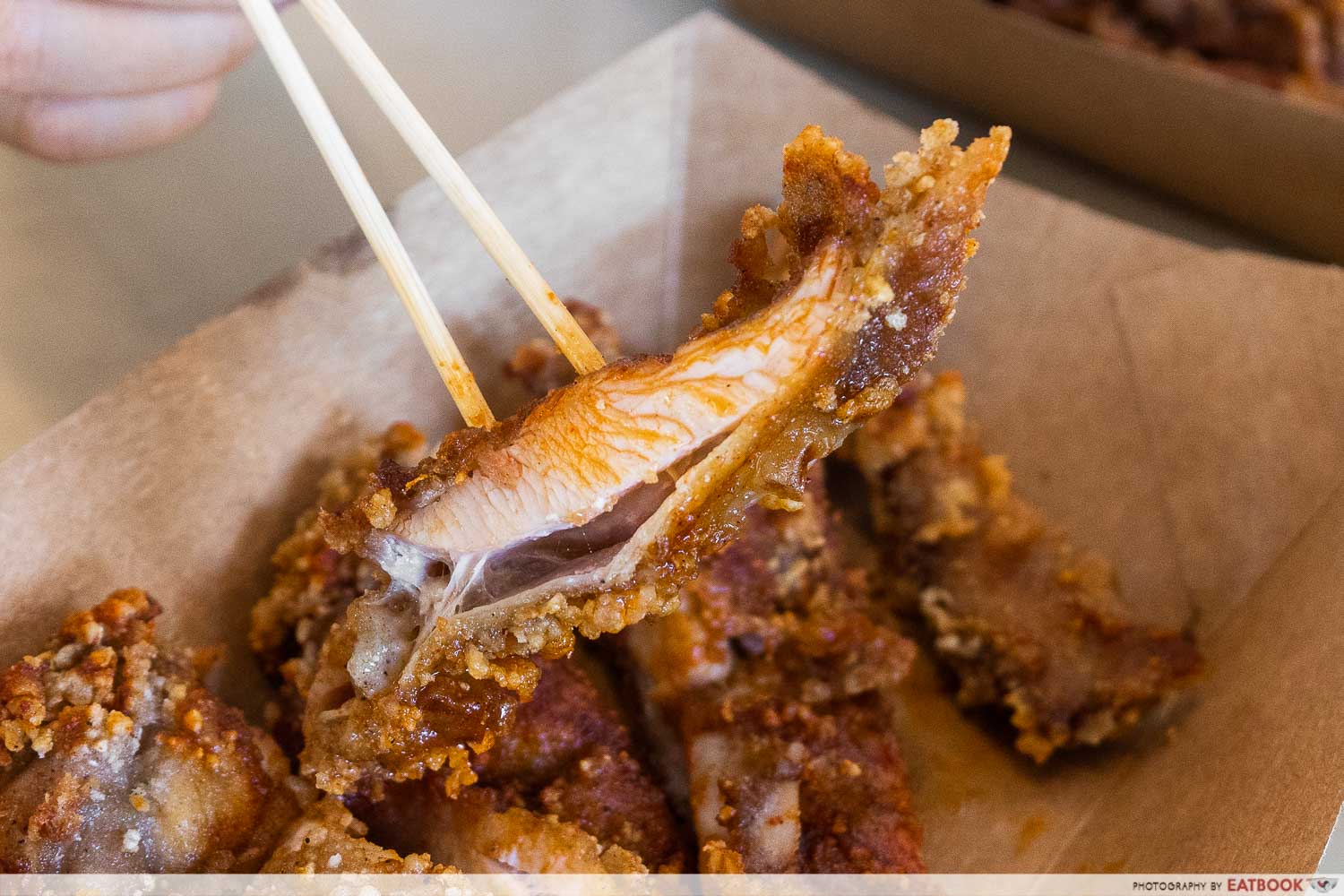 The chicken cutlet wasn't unctuous, and I liked how the marinade seeped into the meat, making it flavourful without being cloying. The crispy skin boasted an ASMR-inducing quality, which lasted even after our long shoot.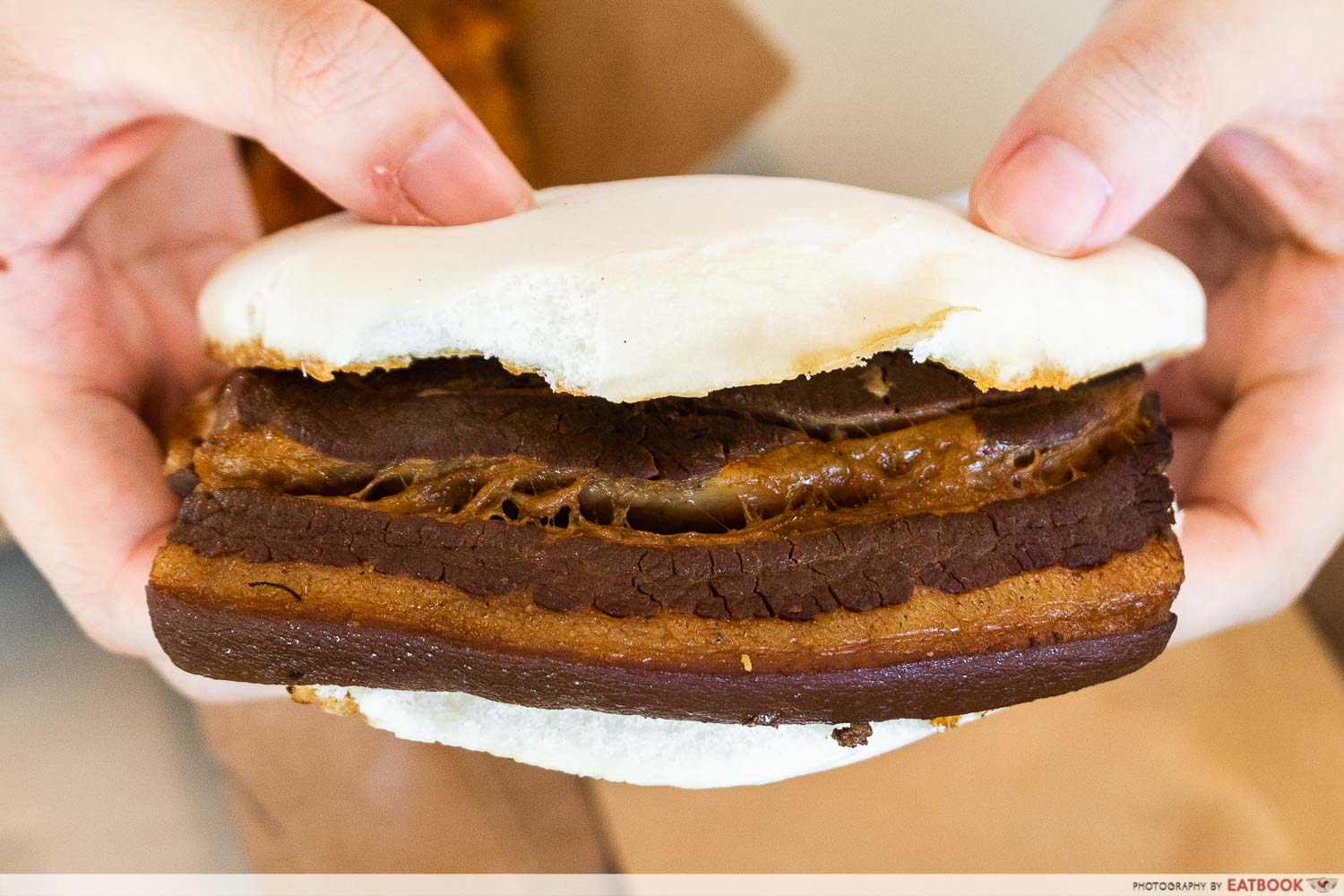 Their best-seller, the Braised Pork Belly Bun ($3.80), features a soft, steamed bun with a huge chunk of pork belly. Having the braised pork belly alone can be a little greasy and salty, but the hint of sweetness from the bun helped to neutralise and balance out the overall taste. 
12 Taiwanese Food Places In Singapore Serving Lu Rou Fan, XXL Mee Sua And More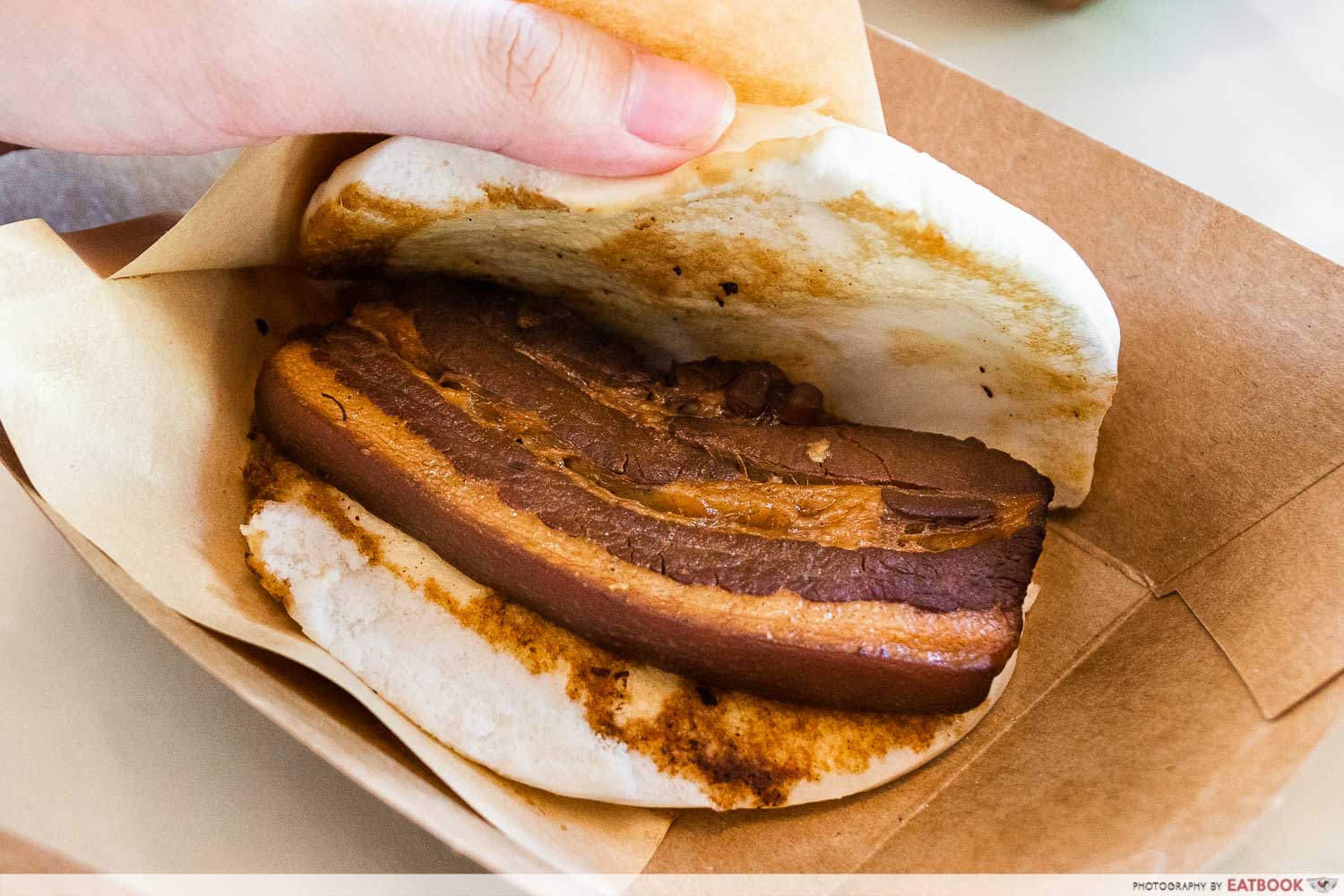 It's quite a generous chunk of meat with a good fat-to-meat ratio. Unfortunately, we could only have it after the shoot, so it became cold. I would recommend enjoying it first before the rest of the dishes, if you're ordering a spread.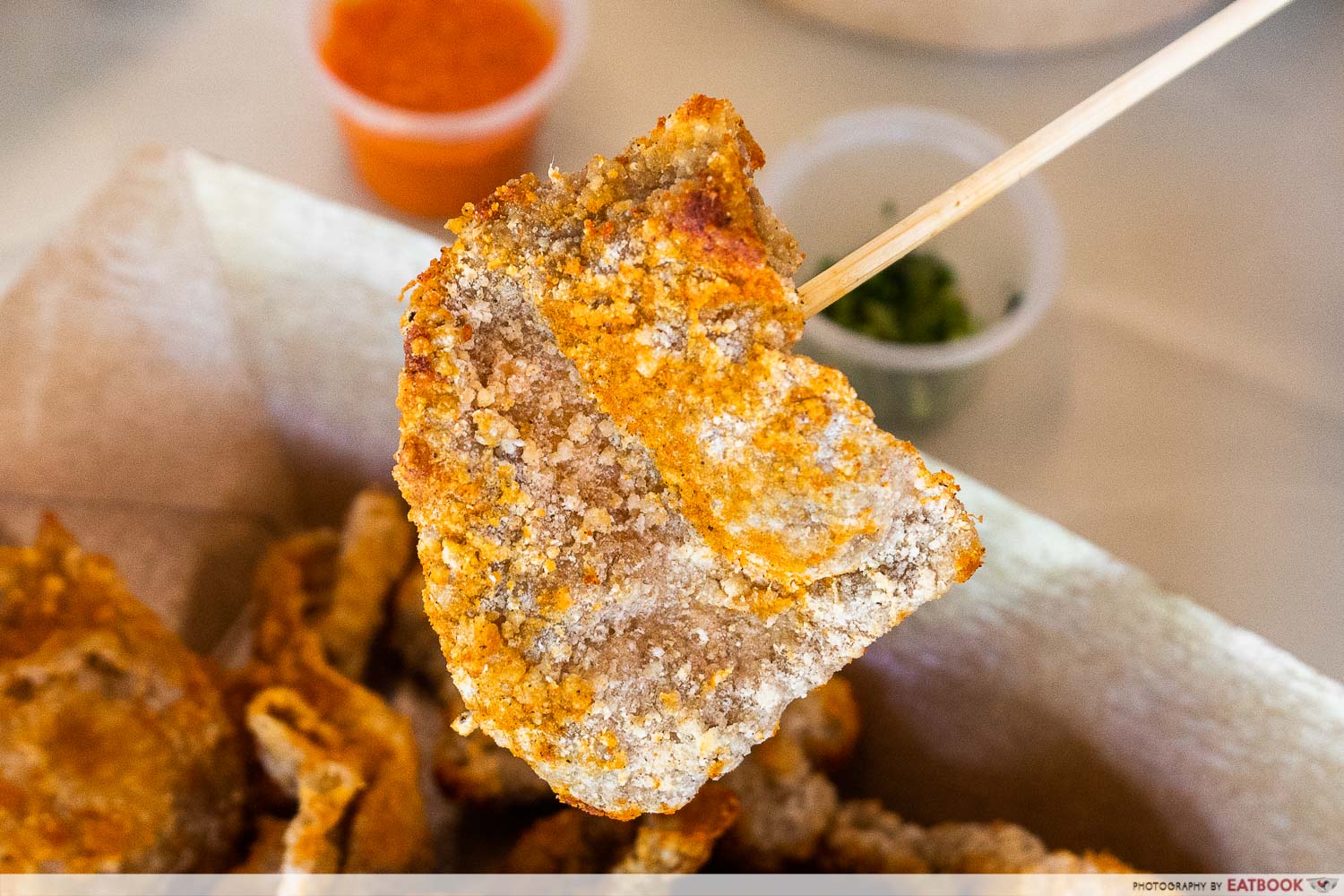 The owner of the stall was kind enough to let us sample a small portion of their Popcorn Chicken ($4.80), and Fried Chicken Skin ($3.80). He also got us to try their newest addition, the Fried Pork Ribs ($4.80). These deep-fried dishes use the same seasoning as the chicken cutlet, and they work well as sides for sharing. 
Ambience at The Voice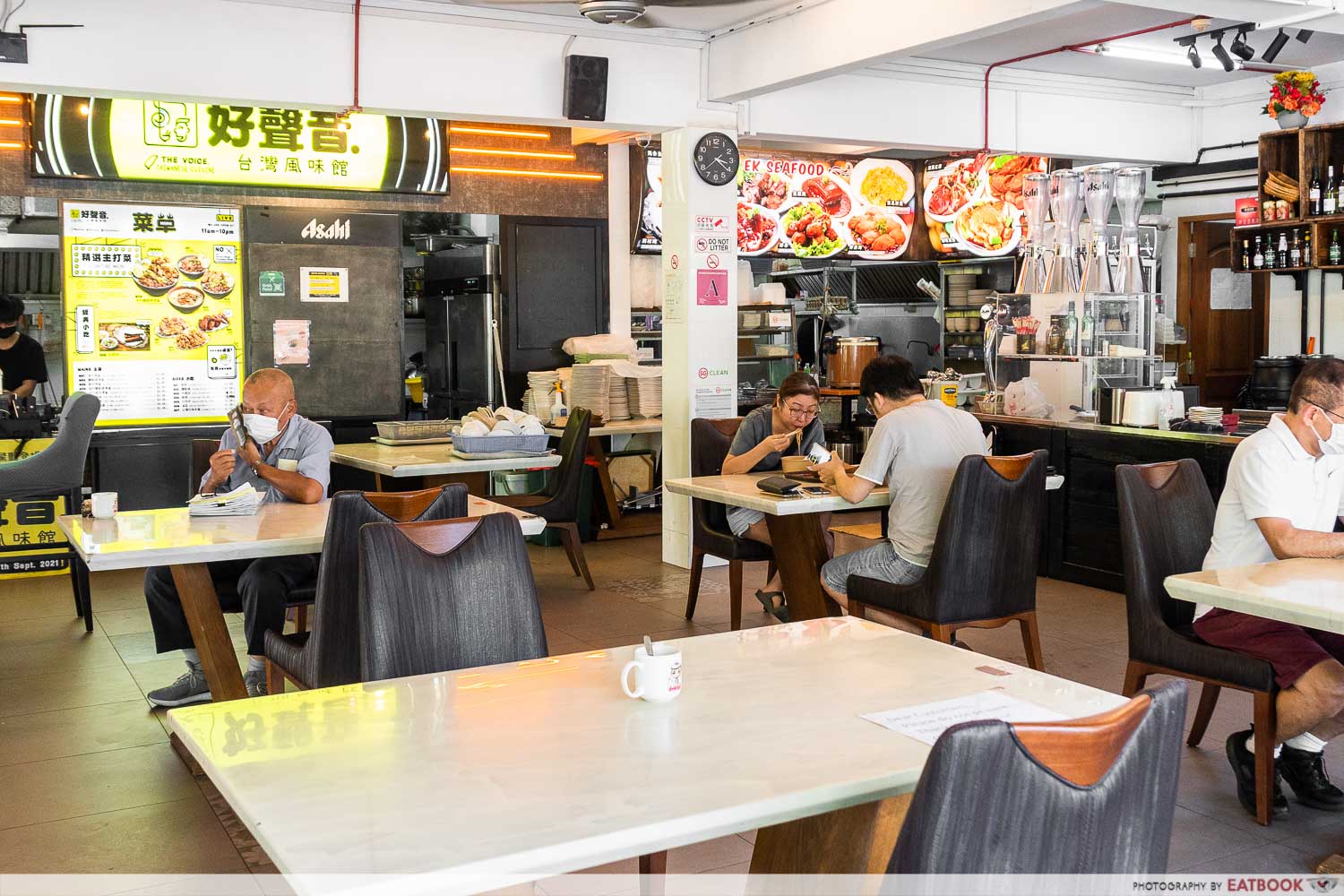 The Voice is hidden within the private estates of Beauty World, which makes its location slightly inconvenient for the public to get to, unless you're driving there. It's about a four to five-minute bus ride from Beauty World MRT Station Exit A, followed by a five-minute walk from the bus stop to the coffeeshop. According to the owner, they are planning to expand and open a second outlet, which, hopefully, will be a lot easier to access. The open space of the coffeeshop meant that there was sufficient breeze, so we didn't find it too hot during the day. 
The verdict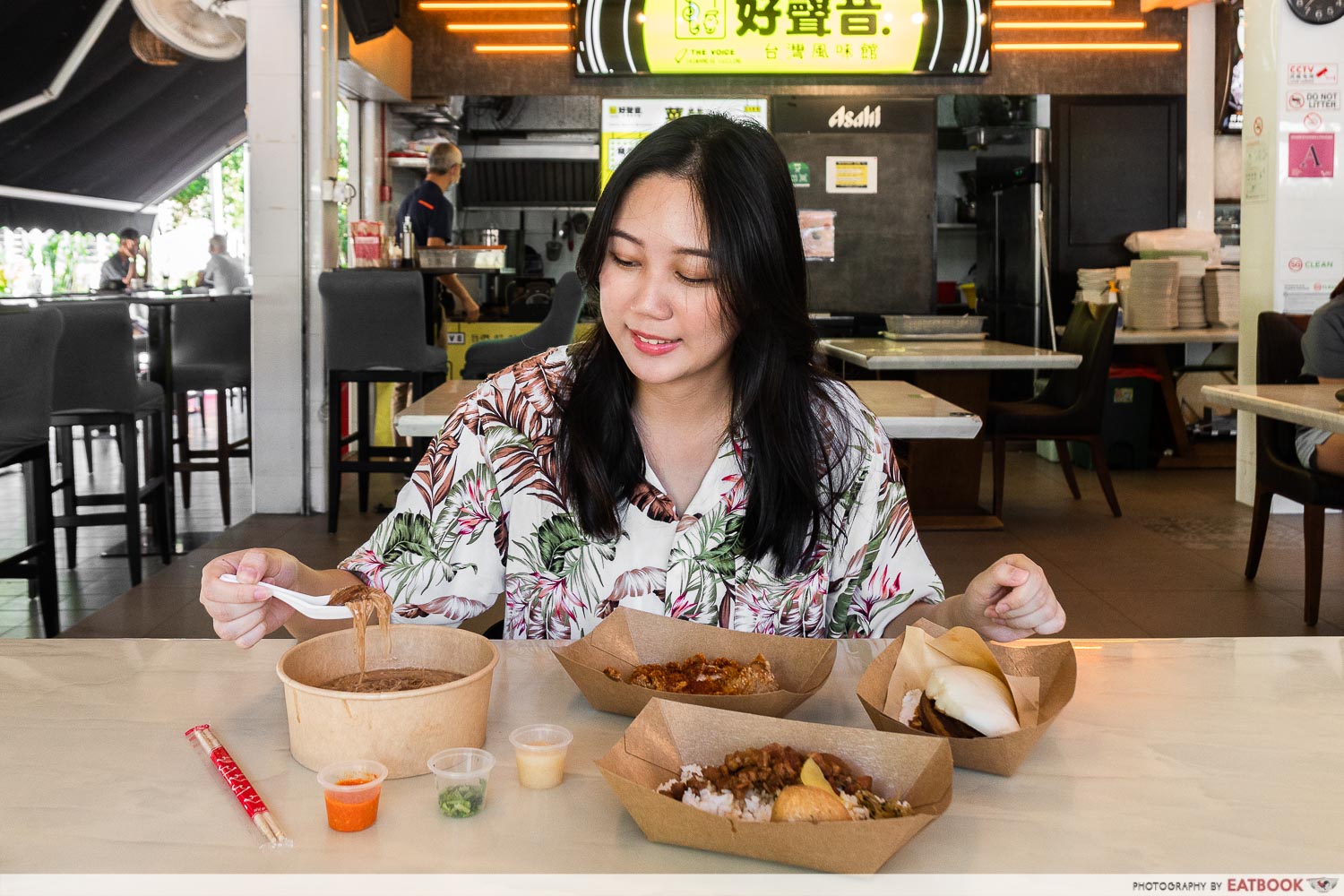 Although I'm not well acquainted with Taiwanese cuisine, the food at The Voice was no doubt delicious. Unfortunately, the location of the stall was a minus for me as I found it difficult to access. Nonetheless, if you're missing Taiwan, it's one spot to bookmark for your next meal. 
If you're in Beauty World, check out our Shia Roti review for large prata tacos. Otherwise, you can also refer to our list of Beauty World food gems offering DIY okonomiyaki and more!
Address: 1 Jurong West Central 2, #03-42 Kopitiam @ Jurong Point, Singapore 648886
Operating Hours: Daily 10am-10pm

Tel: 9012 5880

Website
Shiba Roti Review: Large Prata Tacos From $4.50 With Tandoori And Greek Flavours
Photos taken by Yu Hui Lim
This is an independent review by Eatbook.sg
The Voice Review: Taiwanese Food From $3.80, Including Lu Rou Fan And Braised Pork Belly Bun
The Voice Review: Taiwanese Food From $3.80, Including Lu Rou Fan And Braised Pork Belly Bun -

7/10
Summary
Pros
– Affordable prices
– Breezy location
Cons
– Hard to get to
Recommended dishes: Pork Intestine Mee Sua ($5.80), Braised Pork Belly Bun ($3.80)
Opening hours: Daily 10am to 10pm
Address: 1 Jurong West Central 2, #03-42 Kopitiam @ Jurong Point, Singapore 648886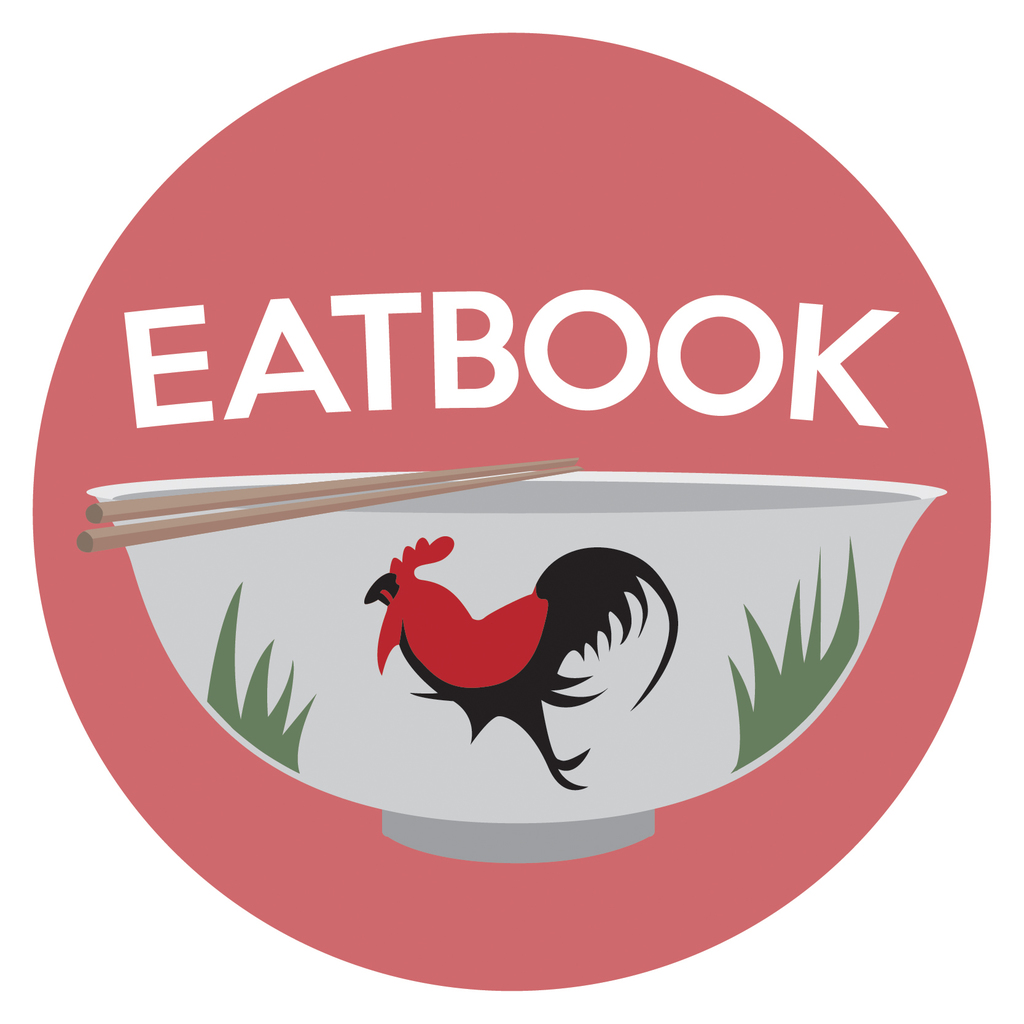 Drop us your email so you won't miss the latest news.