---
Beauty World food gems
---
Having been a Hillview resident for the past 20 years, I've come to discover a good number of things to eat around the vicinity. Separated by one MRT stop, Beauty World is my go-to spot for delicious grub at any time of the day. Here are some Beauty World food places that are worth travelling down for.
---
1. Ajiya Okonomiyaki
---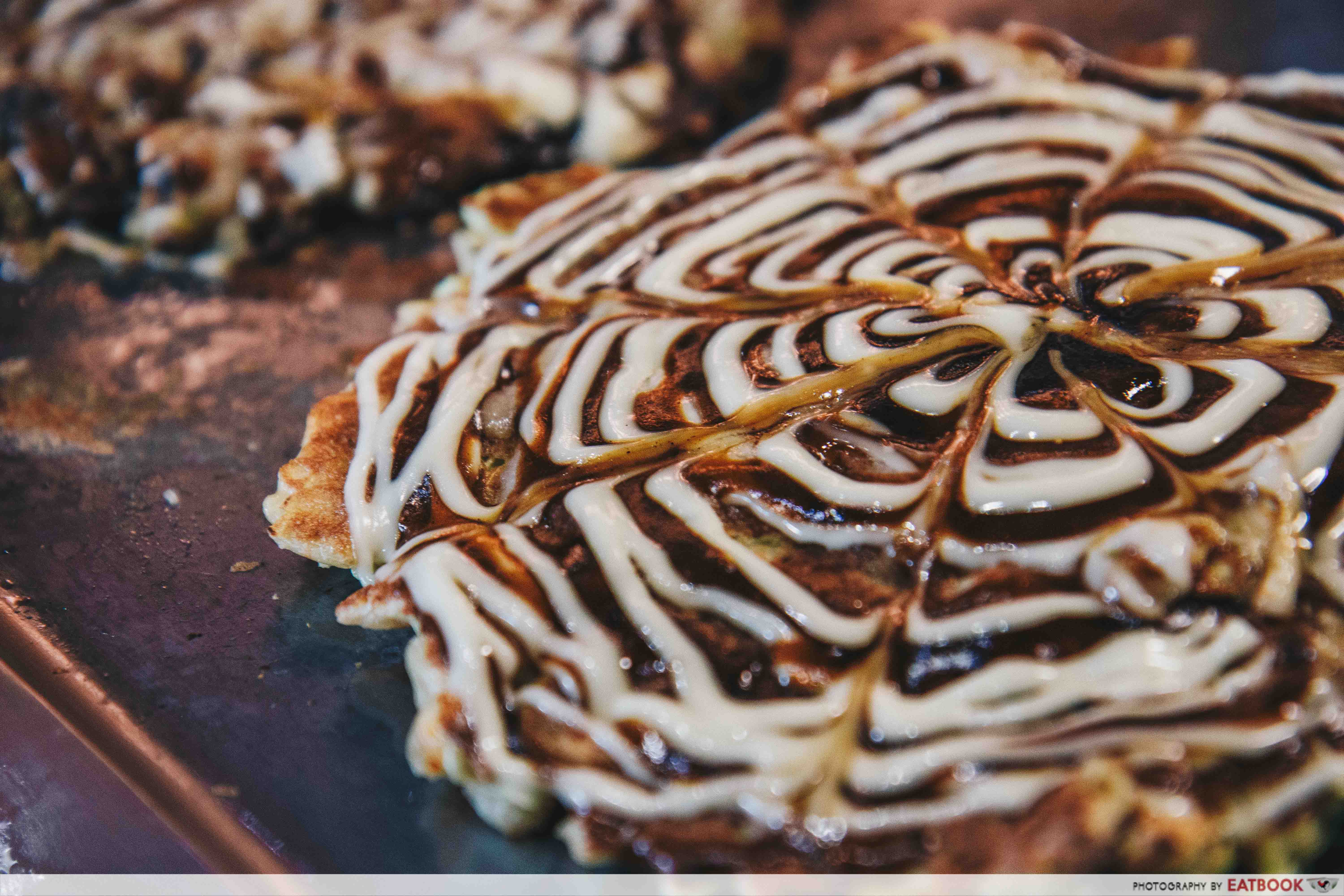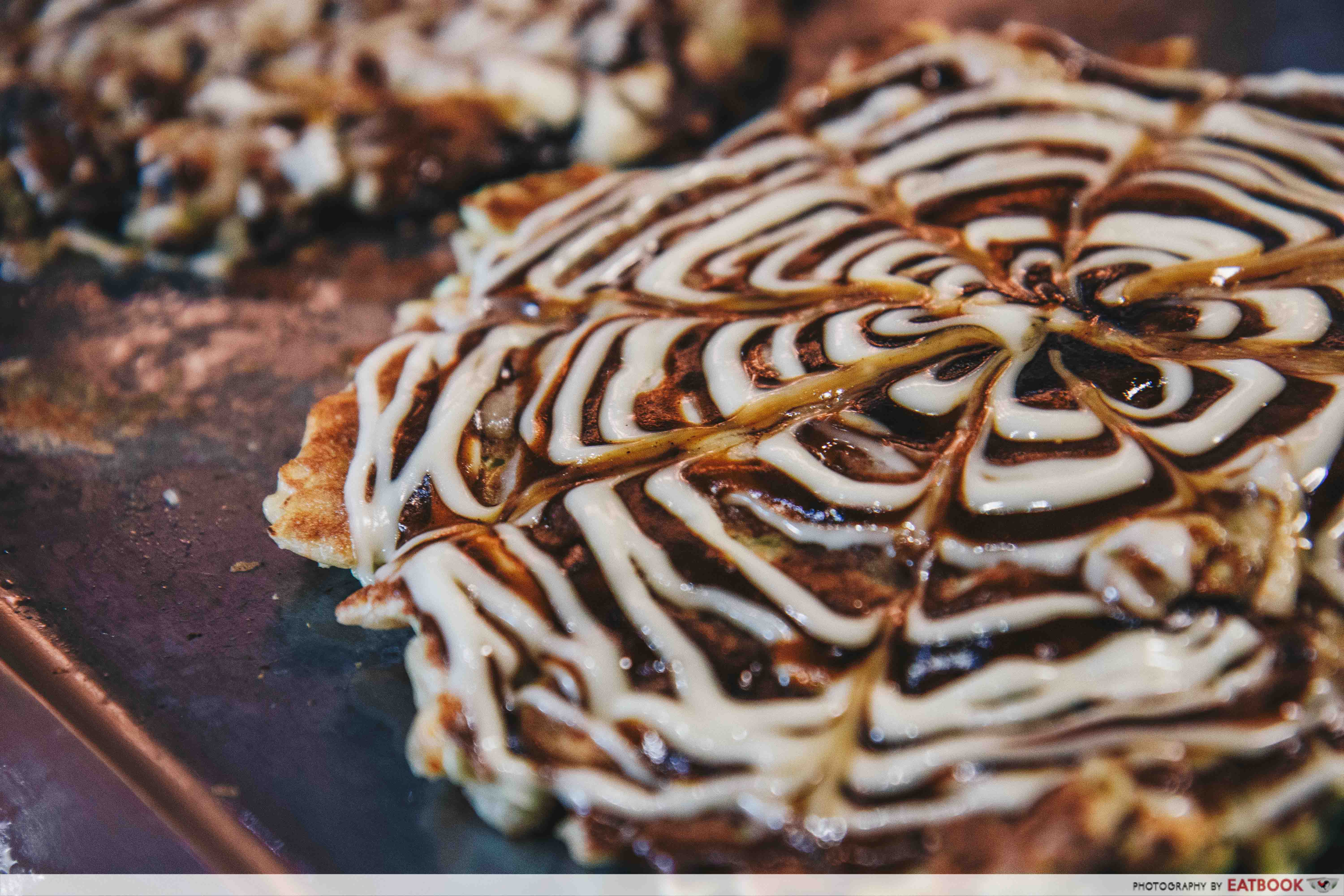 Over at Ajiya Okonomiyaki, you can get the best of both worlds by cooking and eating your own okonomiyaki. The okonomiyaki at Ajiya comes in four different types – Seafood Deluxe ($15+), Meat Lovers ($14+), Ajiya's Combo ($15+), and Veggie Delight ($12+). If you are not confident in your cooking skills, you can always get the staff to help you. The exterior of the okonomiyaki is grilled till crispy and brown, whereas the interior is relatively softer. Besides okonomiyaki, Ajiya offers other grub such as Garlic Fried Rice ($6+) and Scallop Mentai ($14+) – dishes I would highly recommend as well.
Check out our full review on Ajiya Okonomiyaki!
Address: 104 Jalan Jurong Kechil, Singapore 598603
Nearest exit: C
Opening hours: Tue-Sun 12pm to 2:30pm, 5:30pm to 9:30pm
Tel: 6463 3461
Website
---
2. Top 1 Hand Made Noodle
---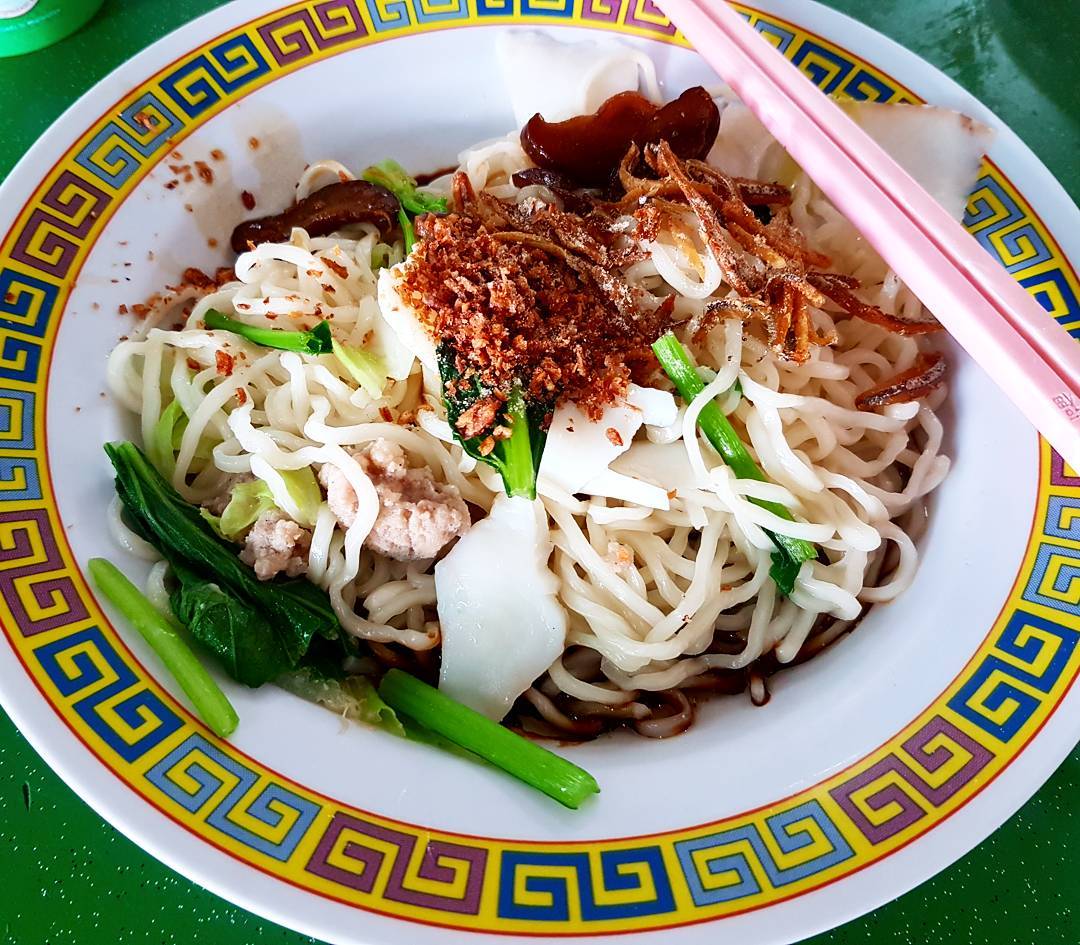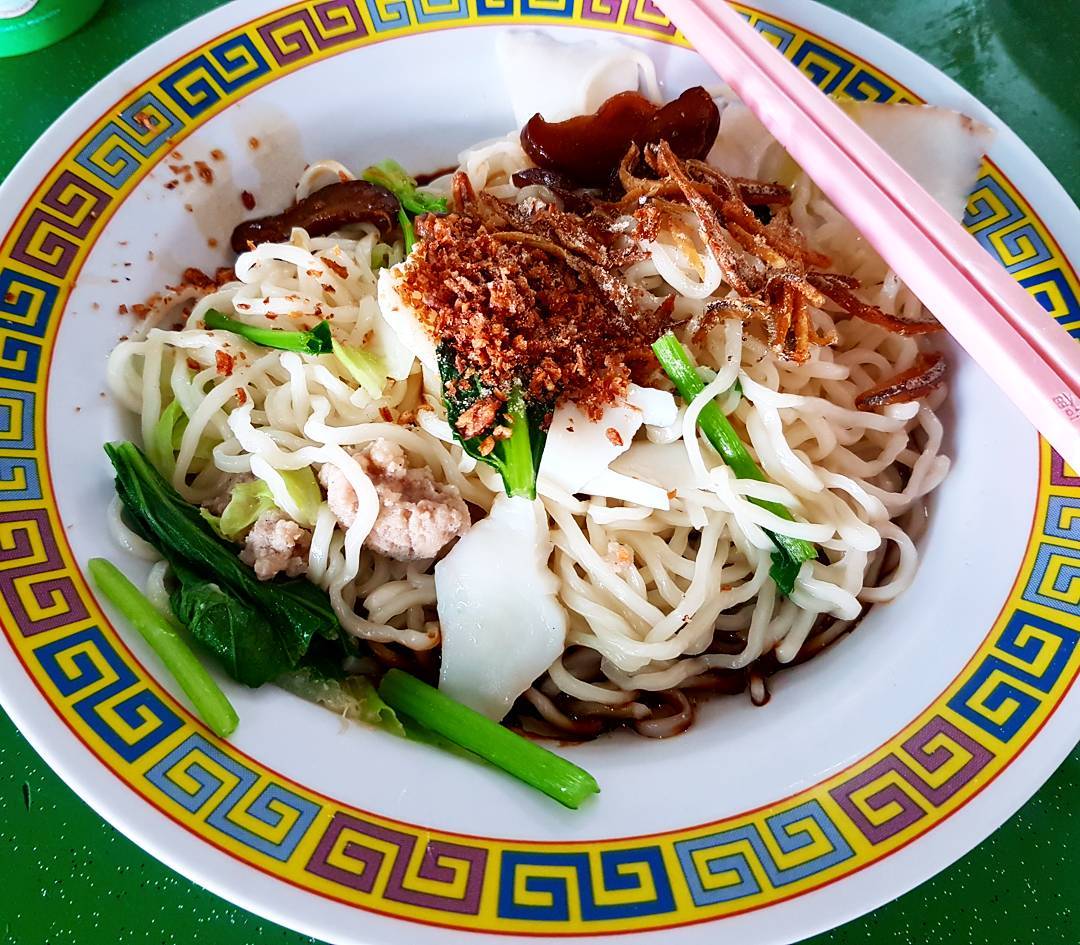 Image credit: @letsgochow
Found within Beauty World Food Centre is Top 1 Hand Made Noodles. Although this stall has existed for a very long time, its standards never once dropped. Their Ban Mian Soup ($3) is always served piping hot, and comes with a generous amount of meatballs and braised mushrooms. With an additional $0.50, you can opt to get the dry version – noodles tossed in dark soya sauce. If you are one who loves a fiery kick in your food, feel free to request for their spicy chilli to be added into your dry ban mian.  
Address: 144 Upper Bukit Timah Road, #01-44, Beauty World Centre, Singapore 588177
Nearest exit: A
Opening hours: Thur-Tue 10:30am to 8:30pm
Tel: 8448 8450

---
3. Jew Kit Chicken Rice
---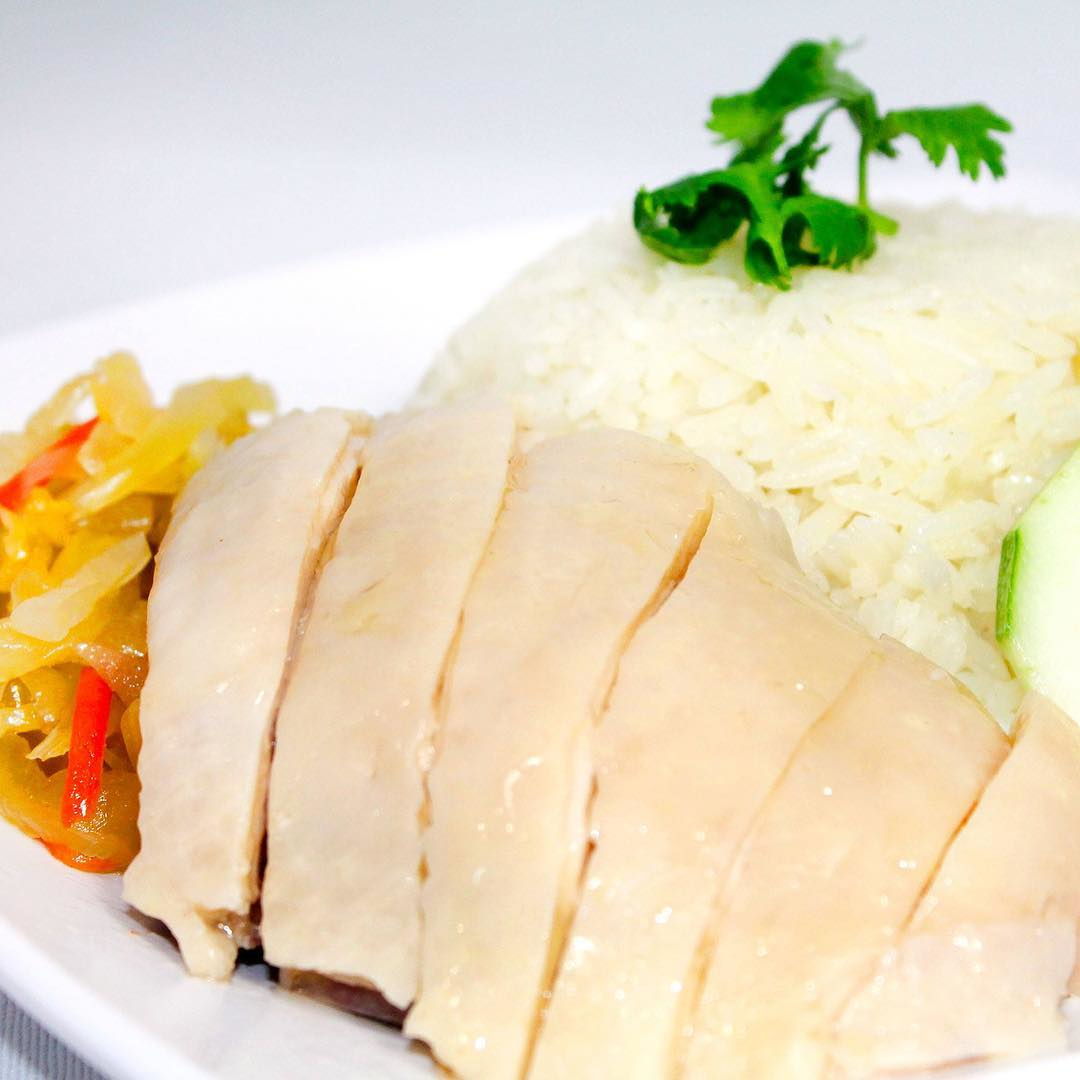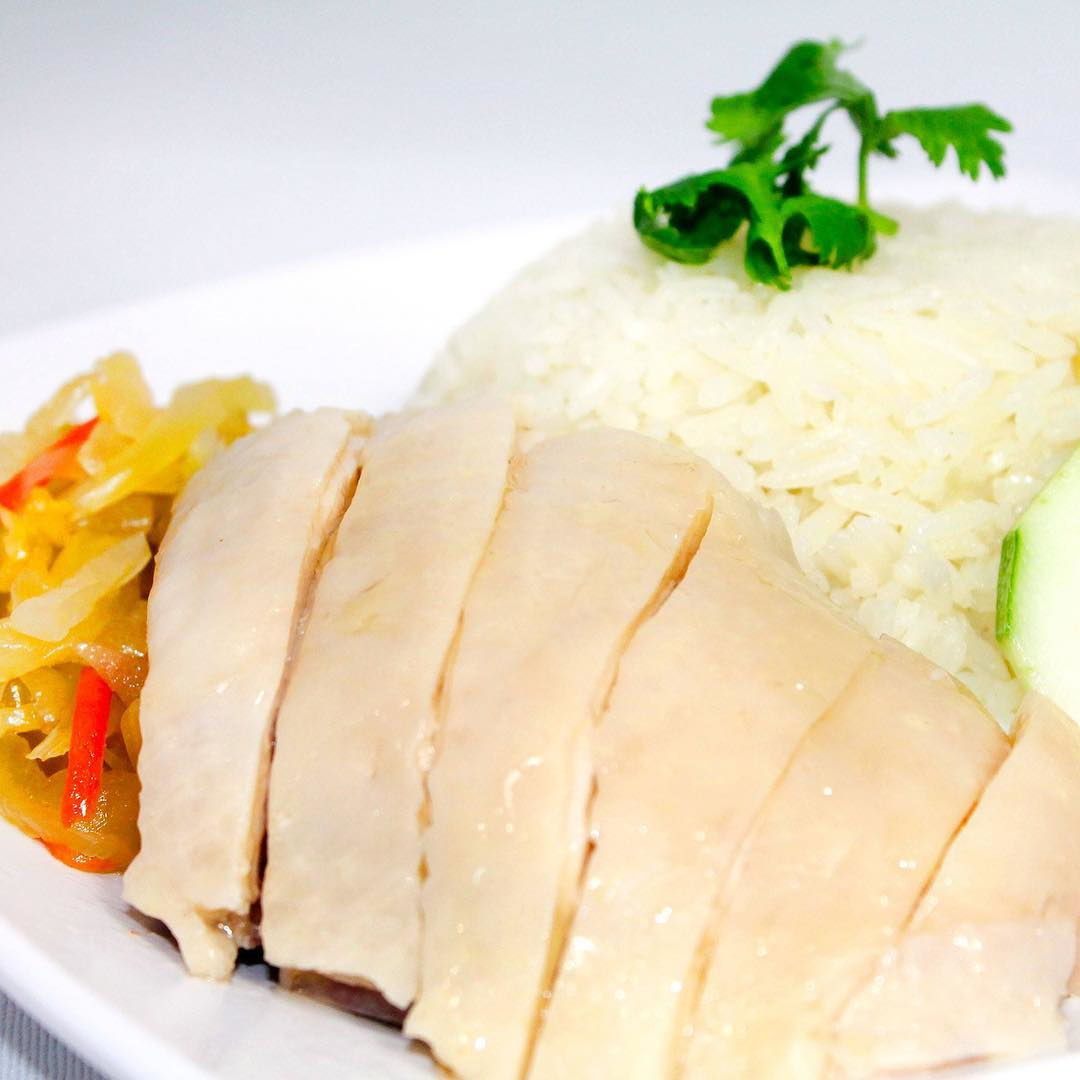 Image credit:
@jewkit
I used to get my chicken rice fix at either Five Star Chicken Rice or Boon Tong Kee at Beauty World – that was until I discovered Jew Kit Chicken Rice. What sets their Steamed Chicken ($18 for half, $35 for whole) apart from the rest is the distinct layer of jelly-like fats between the skin and meat, making the pieces silkier and more succulent. Their chicken is drizzled with sesame oil, and the meat is both tender and juicy.  
Address: 170 Upper Bukit Timah Road, #B1-16/17/18, Bukit Timah Shopping Centre, Singapore 588179
Nearest exit: A
Opening hours: Daily 10am to 9pm
Tel: 6463 2637
Website
---
4. Chun Kee Seafood White Bee Hoon
---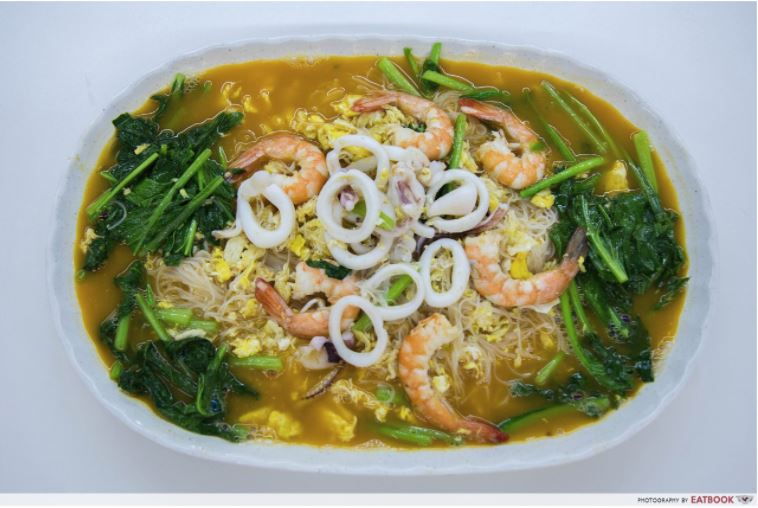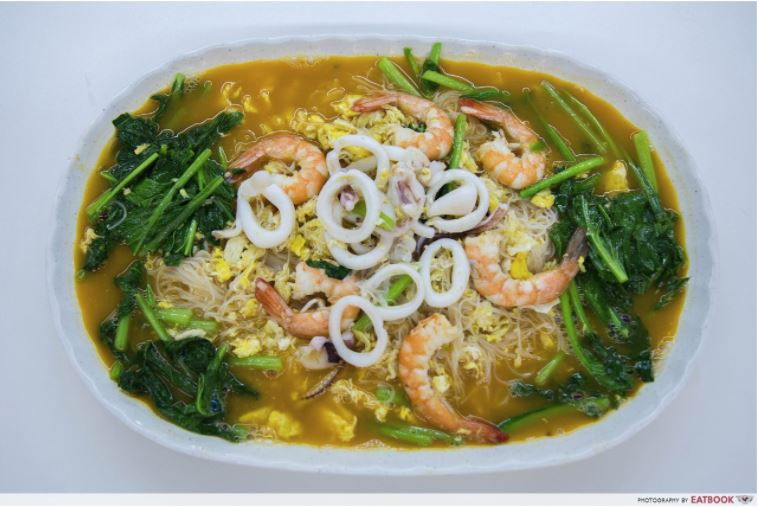 I've been a huge fan of white bee hoon ever since I tried the one at Sembawang. However, I am not one who frequently travels far for food. So when I saw Chun Kee Seafood White Bee Hoon at Beauty World last year, I couldn't help but squeal in excitement. For just $5, their Seafood White Bee Hoon is served in a huge plate boasting an immense amount of vegetables, sotong, and prawns. What makes this stall special is their introduction of Red Beehoon ($5), a spicy version of the normal white beehoon, where sambal and chilli padi are used to make up the gravy.
Check out our full review on Chun Kee Seafood White Bee Hoon!
Address: 20 Cheong Chin Nam Road, Singapore 599744
Nearest exit: B
Opening hours: Daily 11am to 11pm
Tel: 6463 4155
---
5. Mong Kok Dim Sum
---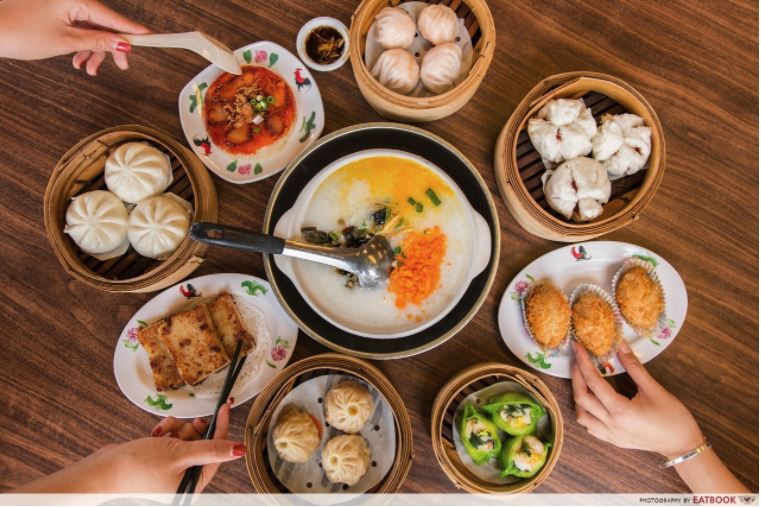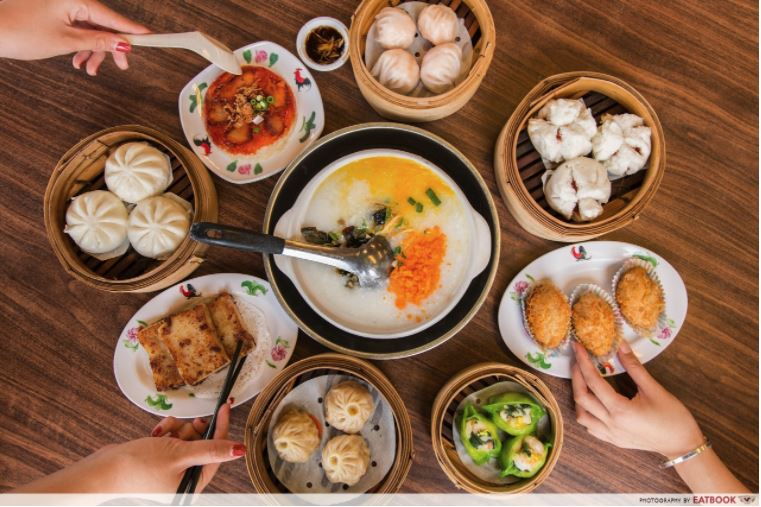 I often head to Mong Kok Dim Sum for supper whenever a wave of hunger hits me in the middle of the night. Though Mong Kok Dim Sum is well-known for their dim sum such as Custard Bun ($4.20), Spinach Dumplings ($4.20), and Xiao Long Bao ($4), it's their other dishes that make me go back for more. Their Beef Hor Fun ($6) gives off a smoky charred flavour, as it had been touched by the breath of the wok. In addition, their La La Beehoon ($12), which is not in the menu, has a broth similar to the taste of sliced fish bee hoon.
Address: 8 Cheong Chin Nam Road, Singapore 599733
Nearest exit: B
Opening hours: Mon-Sat 11am to 2am, Sun 11am to 12:30am
Tel: 8686 8829
---
6. Nonya Delicatessen
---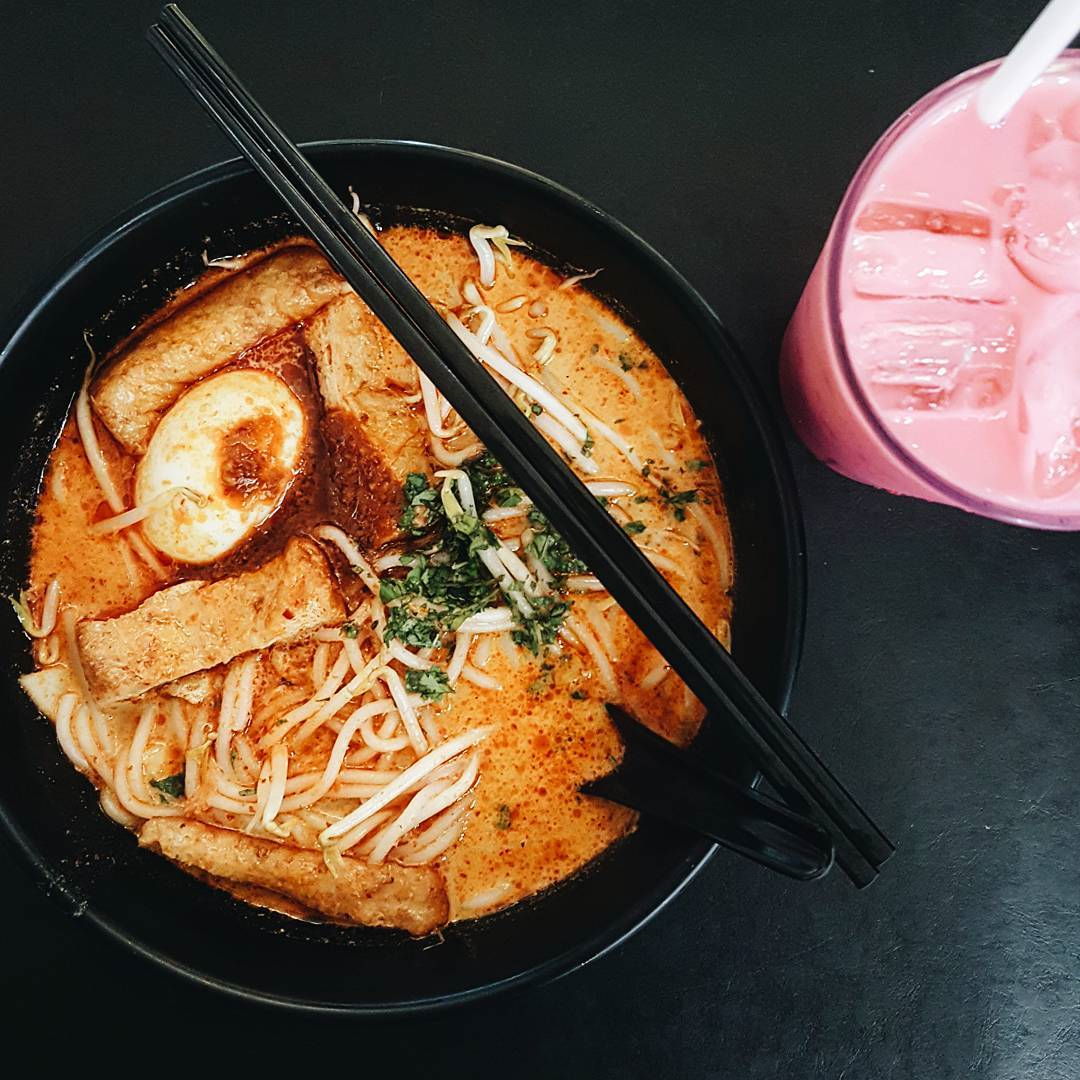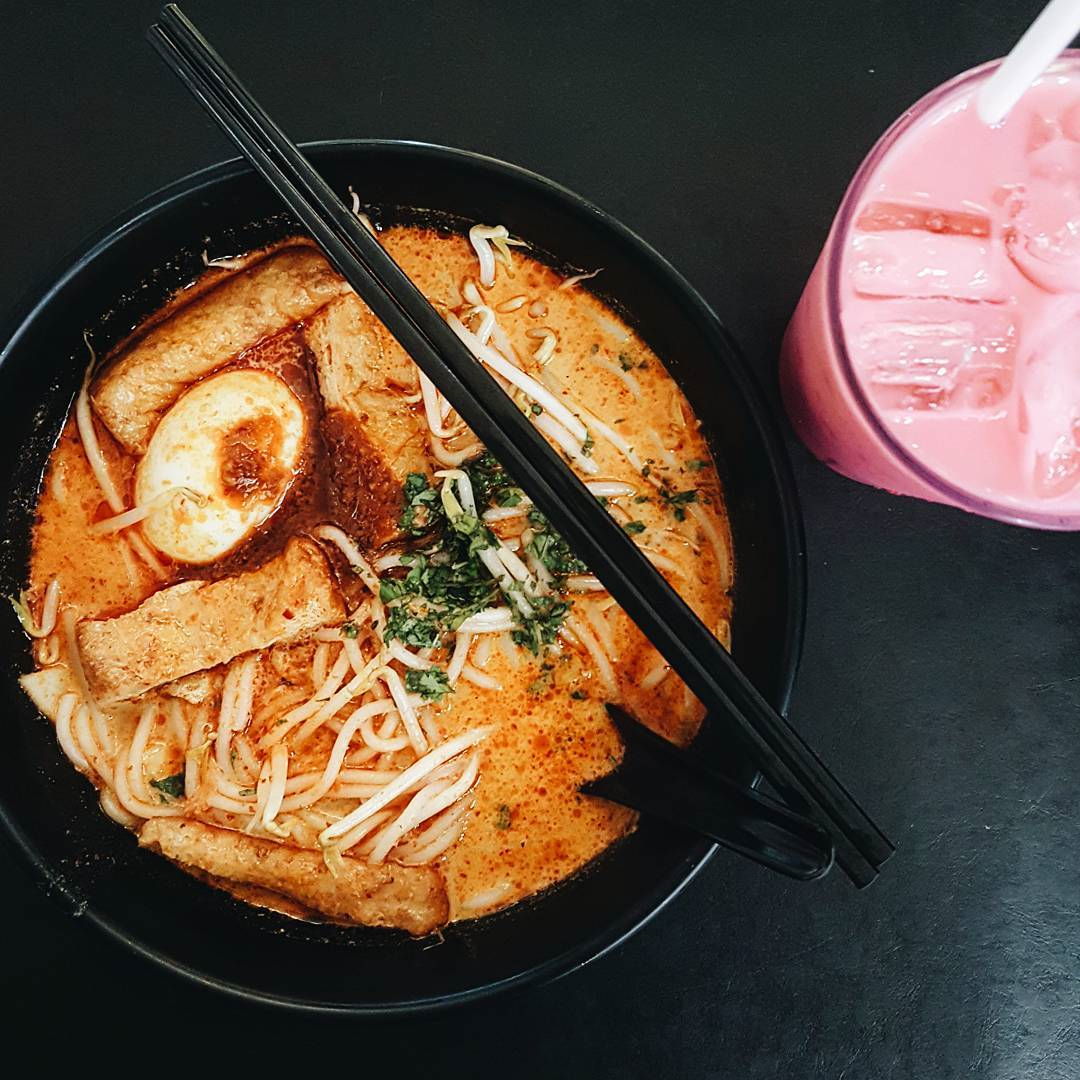 Image credit:
@saltedtamago
Nonya Delicatessen is a humble stall specialising in Peranakan cuisine. I've been eating their ever-so-scrumptious Mee Siam ($5) and Laksa ($5) since young. The former contains a broth that is both light and refreshing, whereas the latter has just the right amount of coconut milk added into it. Besides their noodle dishes, Nonya Delicatessen also offers my all-time-favourite Nasi Kunyit ($7). The yellow basmati rice has a strong ginger fragrance, and the huge tender chicken leg that comes with it is doused in a lemak curry sauce.
Address: 1 Jalan Anak Bukit, Bukit Timah Plaza, Singapore 588996
Nearest exit: C
Opening hours: Daily 11am to 8pm
Tel: 6469 1166
---
7. Revelry
---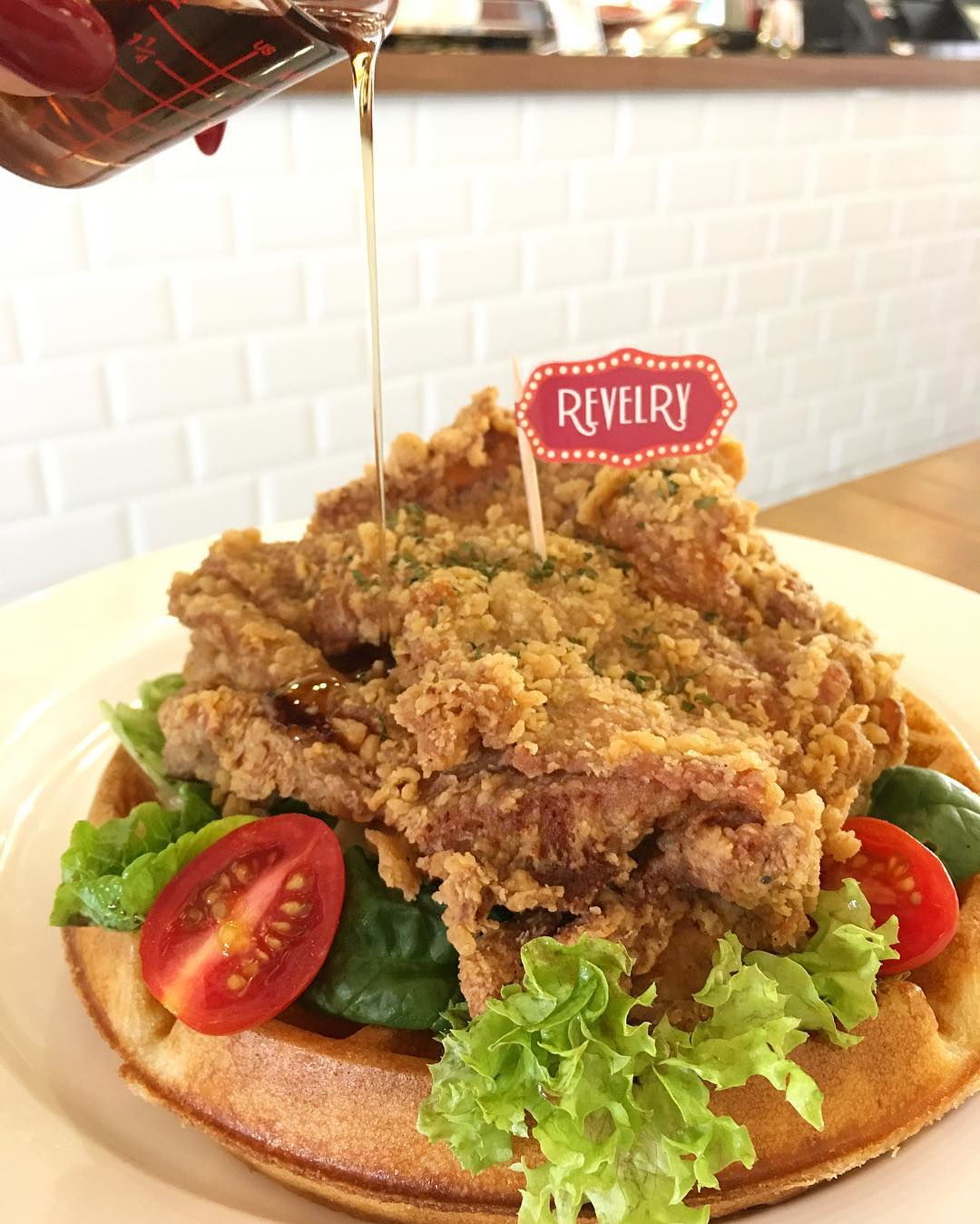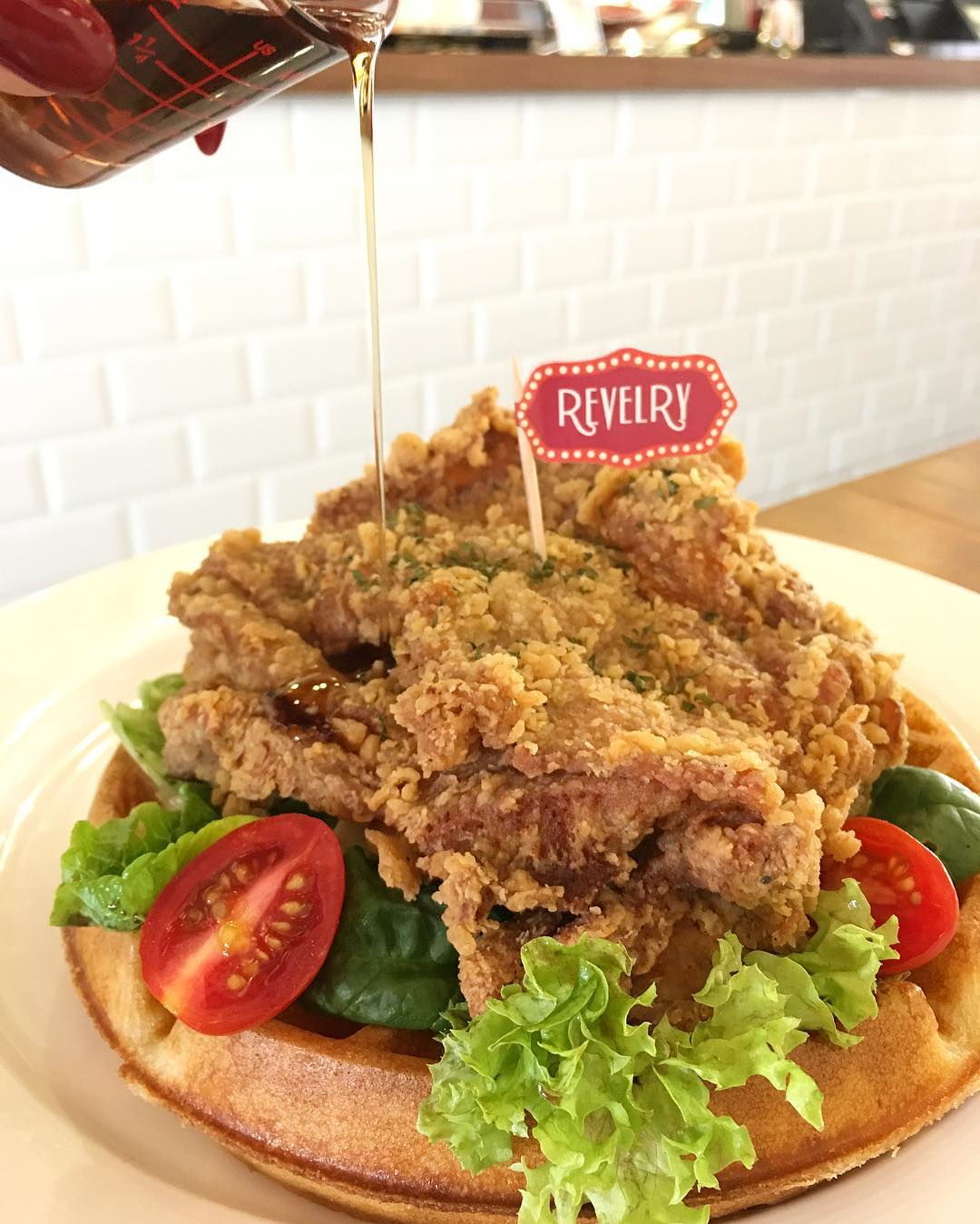 Image credit:
@revelry_sg
Revelry is one of the few cafes based along the stretch of Lorong Kilat. They specialise in both sweet and savoury waffles, and is most well-known for their Chicken & Waffles ($17). The batter of the juicy chicken thigh was done just right, while the buttery waffle is crispy on the outside, yet soft and fluffy on the inside. Revelry's other classics include their Signature Burffle ($18), beef patties sandwiched in between two Belgian waffles, and On Cloud Nine ($15), a waffle topped with blue cotton candy surrounding a scoop of ice-cream and a few pieces of marshmallows.
Address: 21 Lorong Kilat, Singapore 598123
Nearest exit: C
Opening hours: Daily 11am to 10pm
Tel: 9278 0466
Website
---
8. Hambaobao
---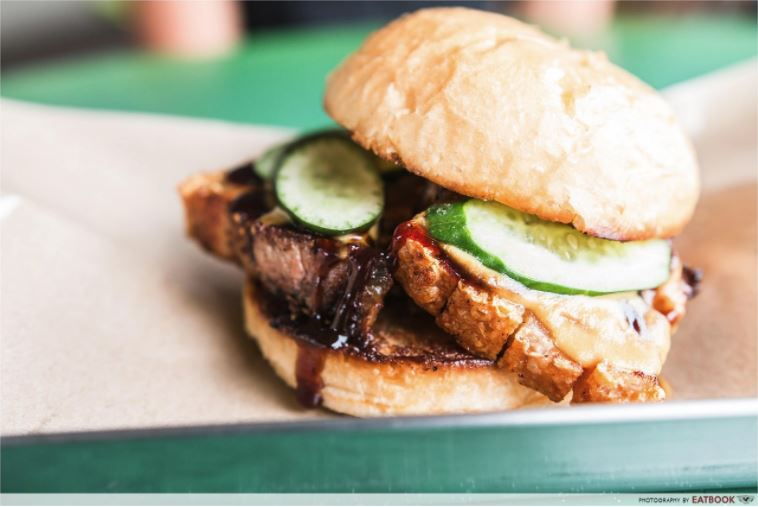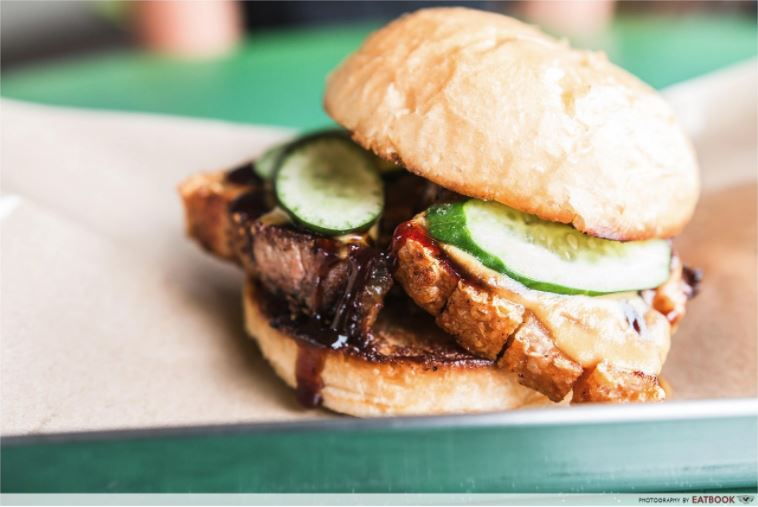 Hambaobao is a stall I would willingly camp at before their shutters are even raised. Due to its immense popularity, my favourite Crispy Pork Belly Burger ($5.50) and Fairy Fries ($1.50) always get sold out before the stall closes. The pork belly is extremely succulent, and delivers a burst of flavour with every bite you take. The fairy fries are hand-cut potatoes, making them of a better quality than your typical hawker stall fries. Other burgers such as The Classic Beef ($5.50) are worth a try as well. Do note that during weekends, waiting time for their burgers can go up to an hour!
Check out our full review on Hambaobao!
Address: 144 Upper Bukit Timah Road, #04-49, Beauty World Centre, Singapore 588177
Nearest exit: A
Opening hours: Wed-Sun 12pm to 6pm
Tel: 9667 5254
Website

---
9. G7 Sin Ma Claypot Live Frog
---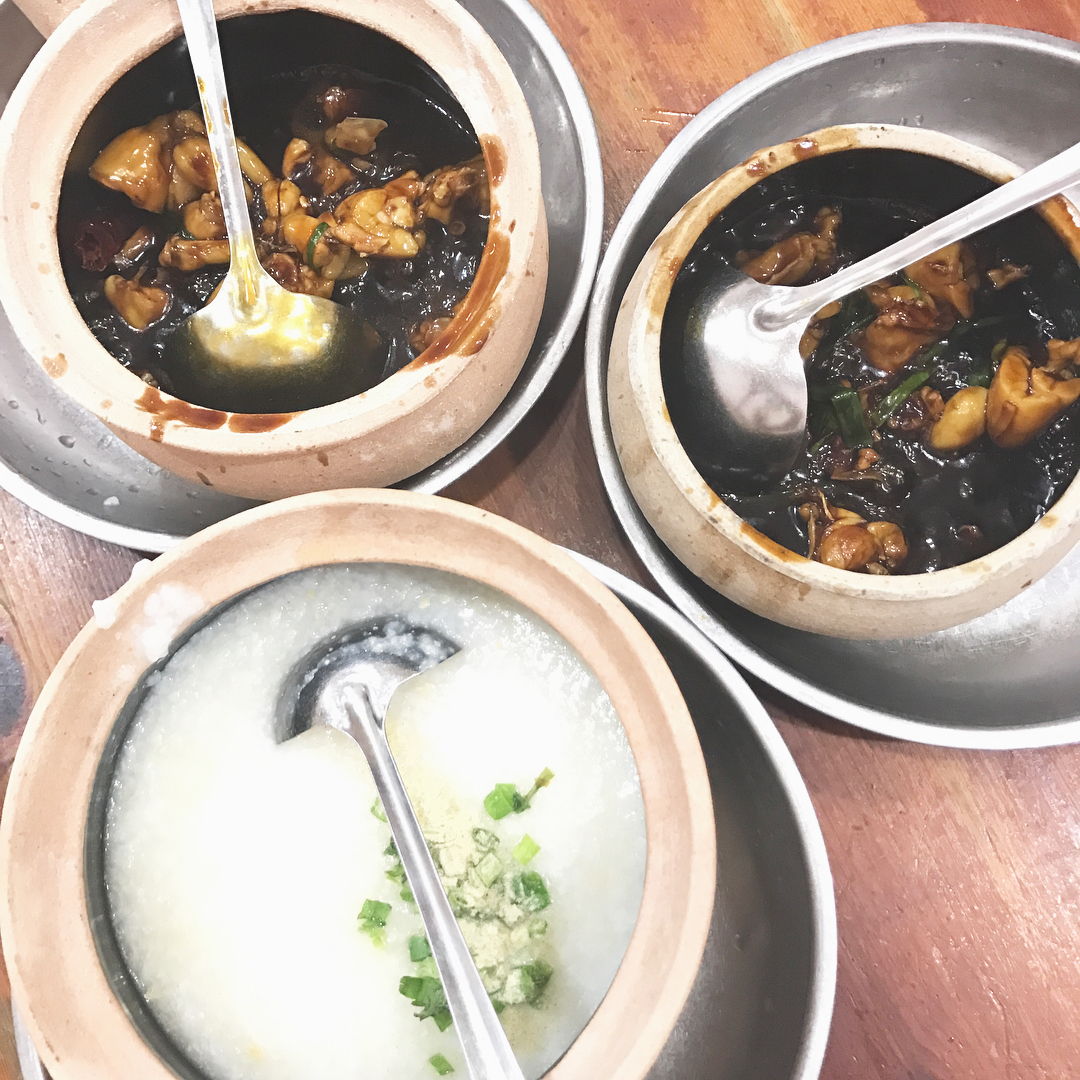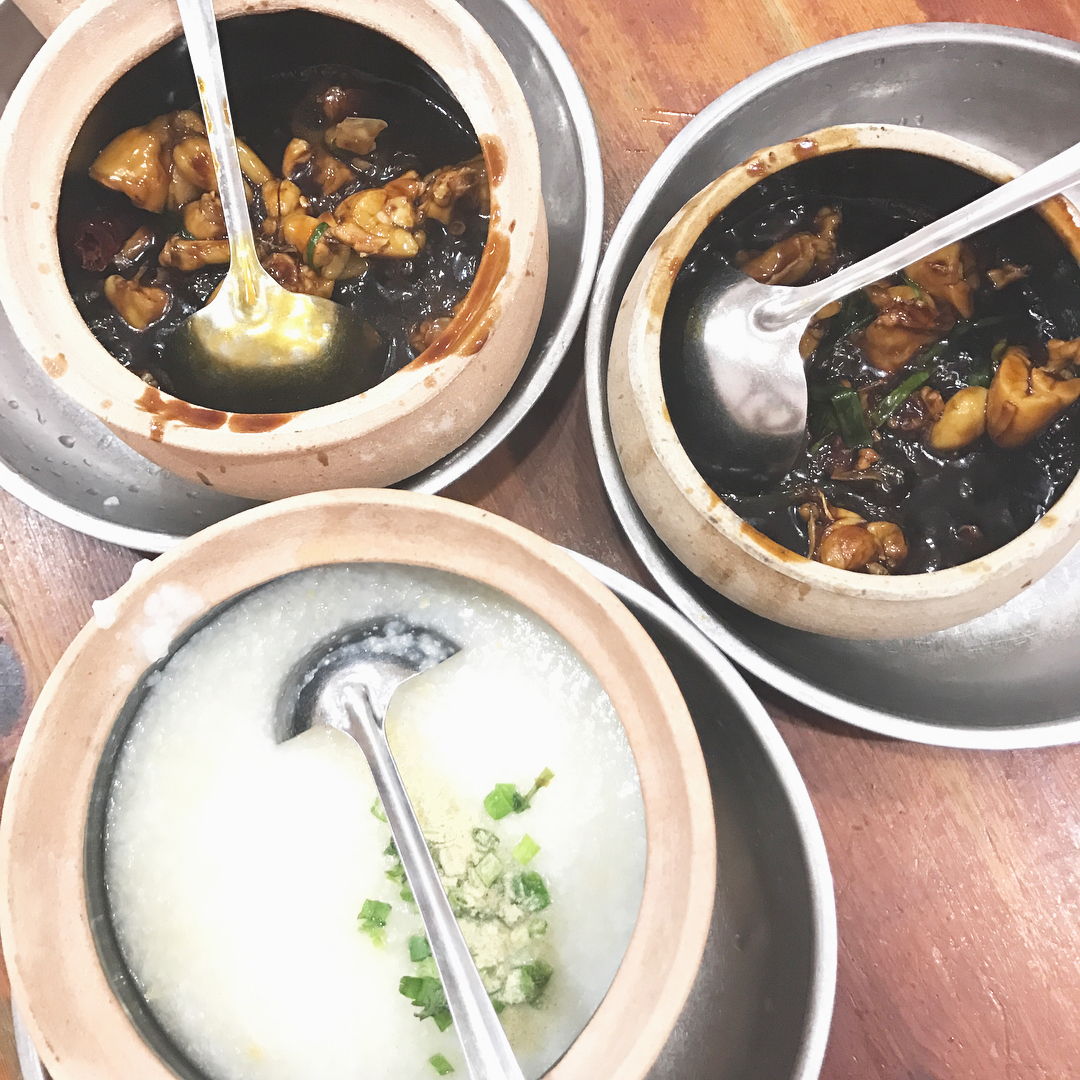 Image credit:
@casstronomia
A popular supper place at Beauty World is G7 Sin Ma Claypot Live Frog, which specialises in Frog Leg Porridge ($22 for five frogs and one claypot of porridge). The frog meat is not only tender, but also flavourful from soaking up the dark soya sauce gravy it's cooked in. Customers can have the choice to spice up their gravy with chilli. The porridge is thick, but slightly bland; throw in some dark soya sauce gravy to give it a boost in flavour!
Address: 5 Cheong Chin Nam Road, Singapore 599730
Nearest exit: B
Opening hours: Daily 12pm to 3am
Tel: 6467 7317
Website
---
Beauty World food for the hungry
---
No matter what exit you come out from at Beauty World MRT Station, there is bound to be delicious food up for grabs within walking distance. For more places around the area, check out our list of Bukit Timah Korean restaurants and our list of Hillview food places!