He Zhong Carrot Cake has famous white carrot cake in Bukit Timah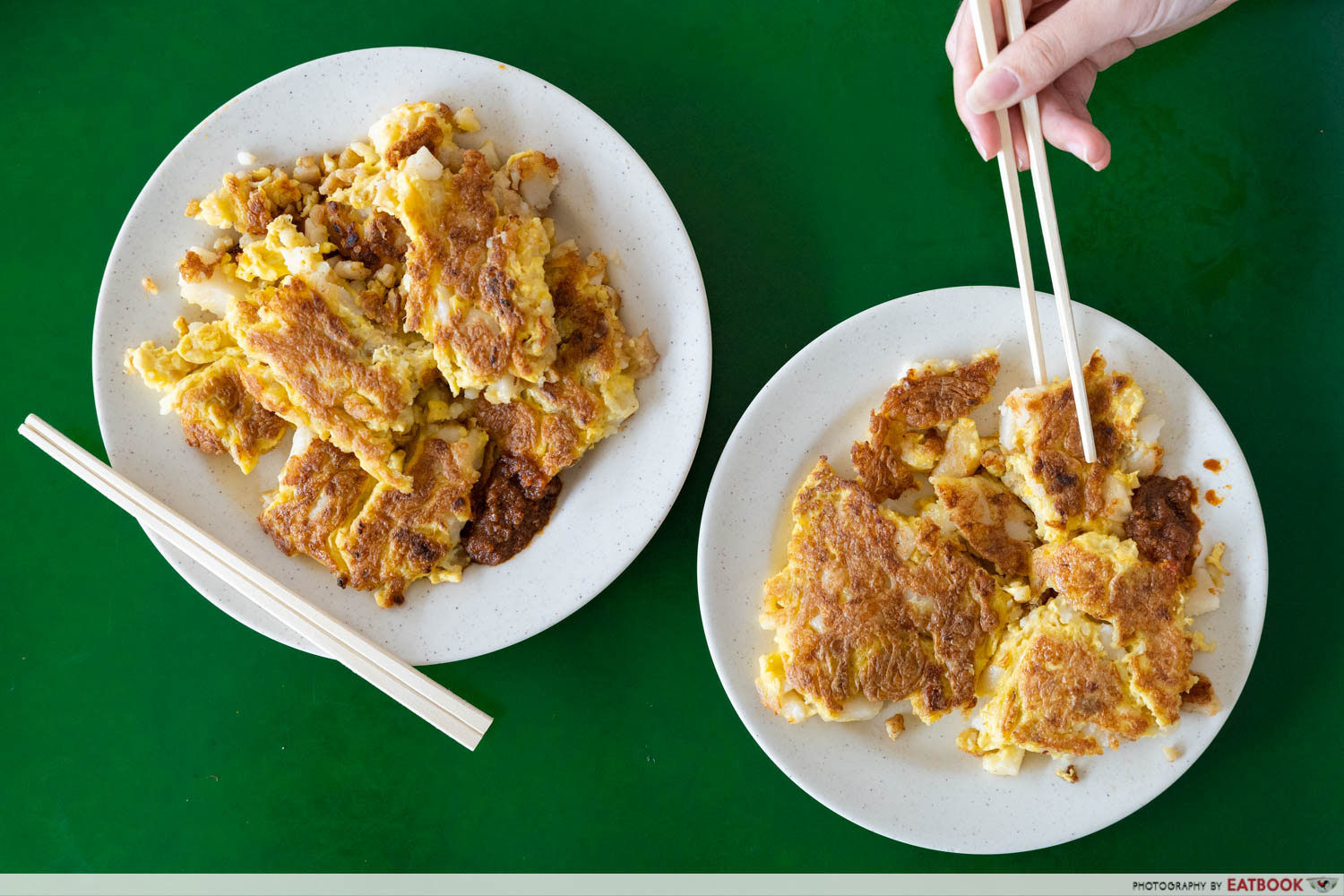 Bukit Timah is an unimaginable faraway land for me, because it's very ulu from where I live, and I've never had any reason to travel there. Yet ever since I met my new colleague who stays in that area, she has not stopped telling me about He Zhong Carrot Cake, which has been her family's favourite for the longest time. Even the writer of our recent guide to Singapore's best black carrot cake approved of it! It was so hyped up, I decided I had to try it for myself.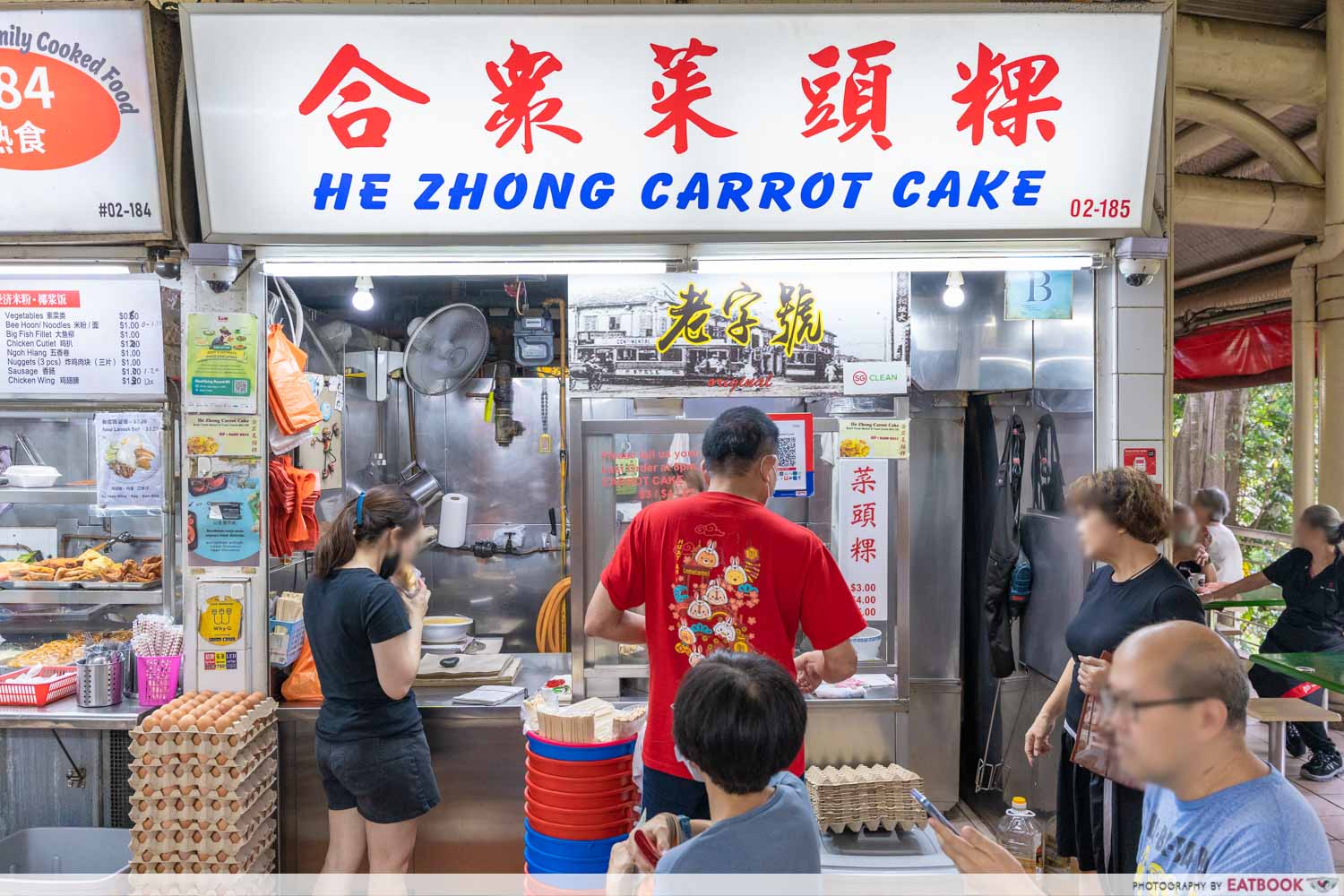 He Zhong Carrot Cake is a third-generation hawker stall, with a really long history of over 98 years. Mr Steven Teo took over the stall from his dad, who himself helmed the stall for 55 years. He had started learning the ropes from his father at the age of 19, but has plans to retire soon. Today, you'll typically find his children manning the stall. 
Mr Teo tries his carrot cake every day, and tweaks the recipe as he fries it based on the taste of the carrot cake, whose flavour changes throughout the year based on the quality of the flour. In order to retain his Muslim customers, he has also staunchly stuck to using vegetable oil, rather than lard, to fry his carrot cake. 
15 Fried Carrot Cake Stalls From $2 So You Can Enjoy Chai Tow Kway For Breakfast
Food at He Zhong Carrot Cake
He Zhong Carrot Cake only sells white carrot cake, which comes in portions priced at $3, $4, or $5. I usually prefer black carrot cake because it's sweeter and more flavourful, but I was told that the chilli here makes up for that. Mr Teo told me that the chilli's recipe was revised eight times before he settled on this. I thought I'd be missing out if I didn't try it!
Ordering here is simple. You let them know which portion you want, and if you'd like your chilli smeared on the carrot cake, or dashed on the side. Then you get a buzzer and wait for your order to be ready.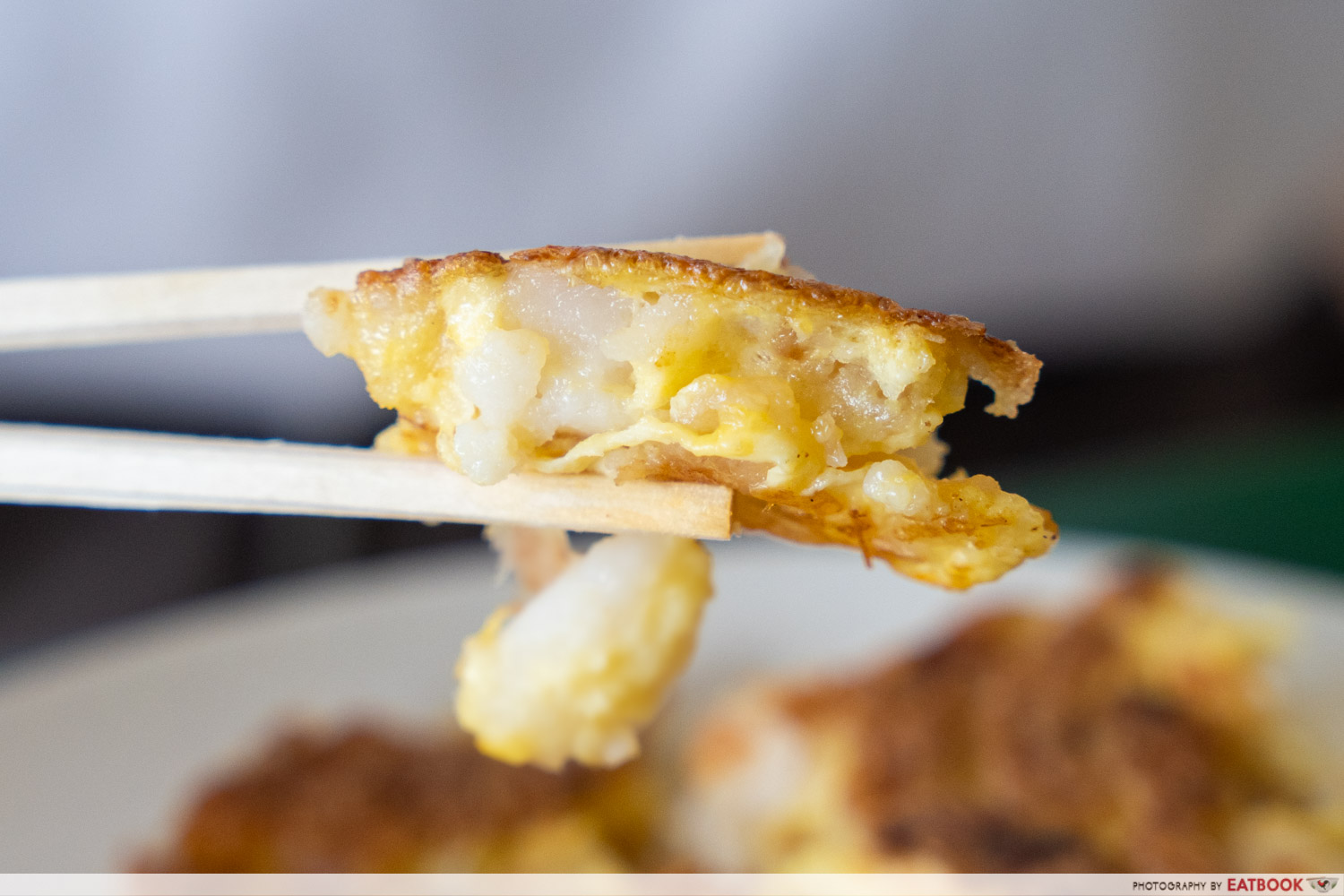 The chai tow kway here comes in thick slabs, with so much egg that the kway is almost indiscernible until you cut into it. Each bite of this was crispy from the egg, with the chilli adding flavour and spice. Despite the generous amounts of egg in the dish, it did not detract from the other elements. 
I loved how the kway came in huge chunks, and that there wasn't too much chye poh, else it'd be too salty for me.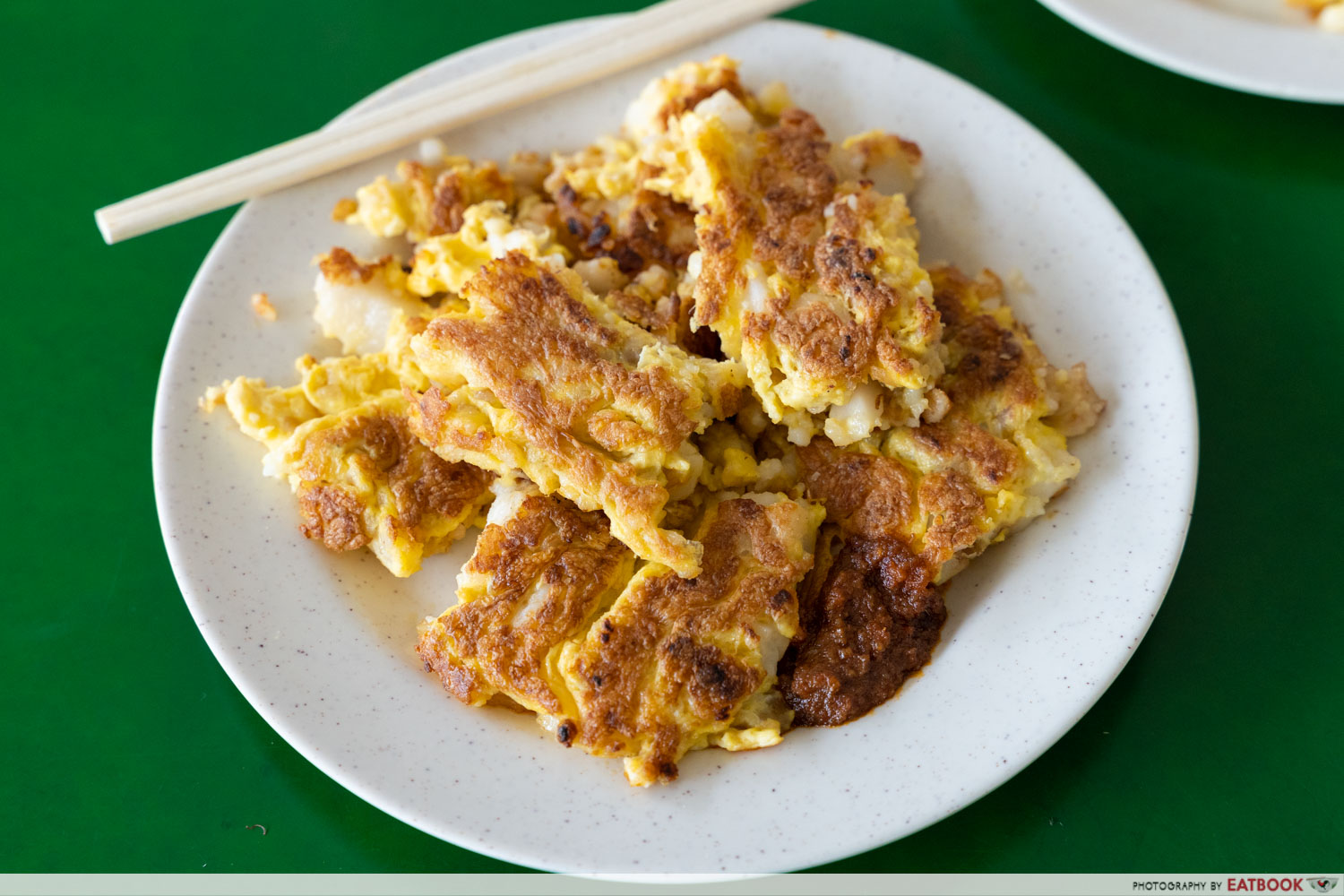 I also appreciated that this carrot cake was not at all greasy. However, both my colleague and I agreed that there wasn't any noticeable wok hei taste, so take note if you prefer to have that flavour in your chai tow kway.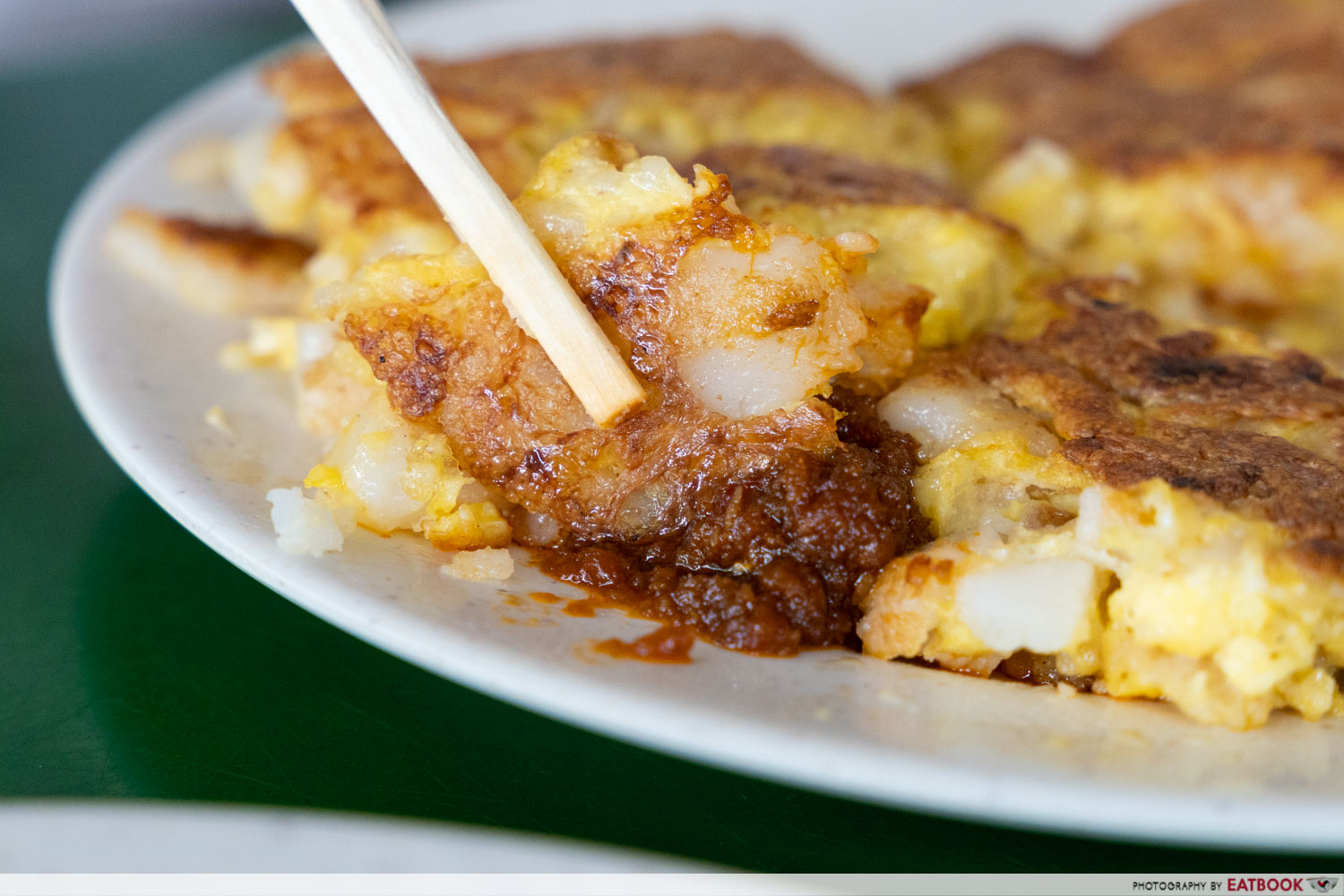 We had ordered one plate with the chilli on the carrot cake, and one plate with the chilli on the side: we found that without the chilli slathered on it, the carrot cake actually tasted rather plain, and definitely needed the extra savouriness from the chilli. 
Ambience at He Zhong Carrot Cake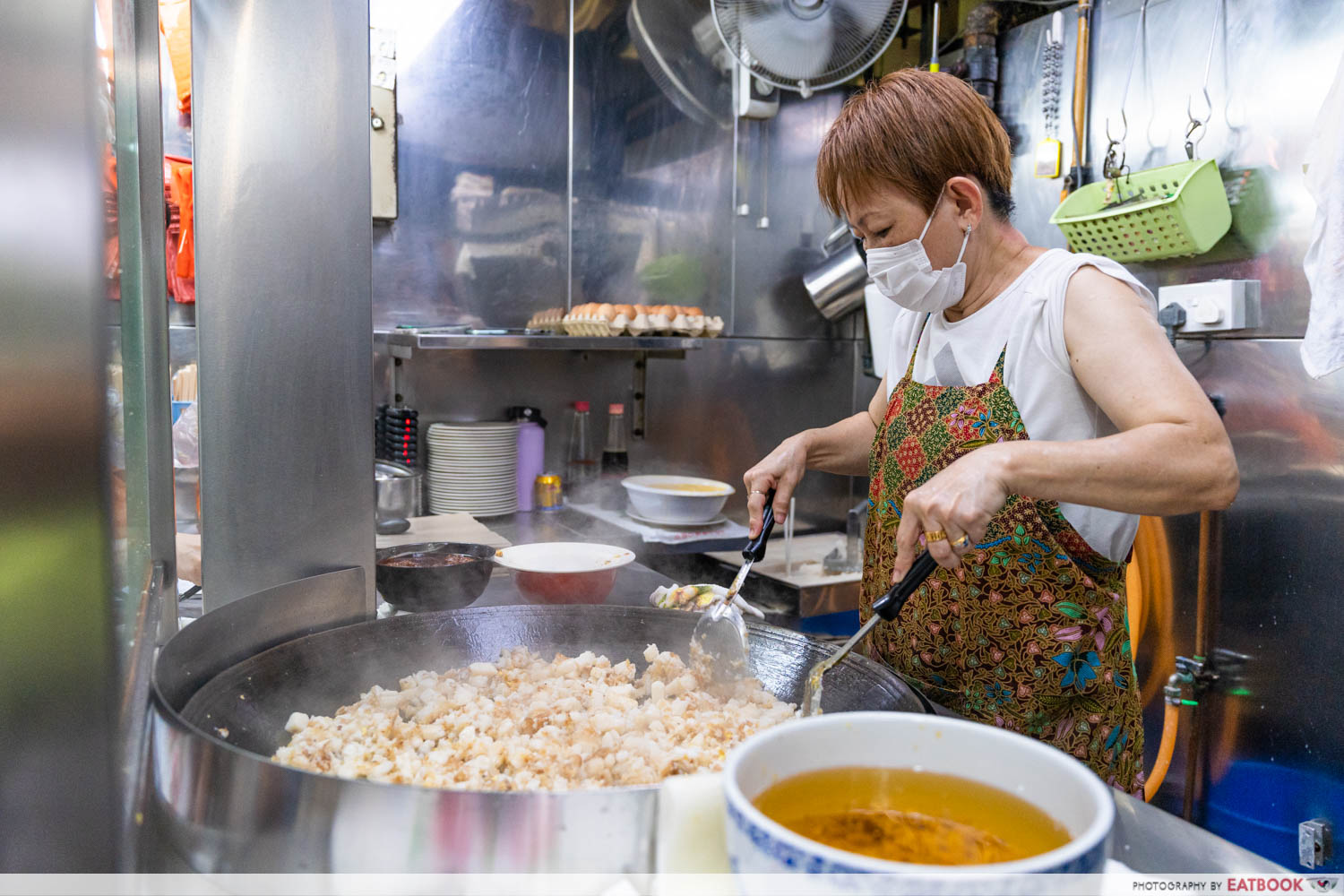 He Zhong Carrot Cake is located in Bukit Timah Market & Food Centre, which is a four-minute walk from Beauty World MRT Station. We were there at 10am, and there was a comfortable crowd. Even with no noticeable queue, we were told to wait 20 minutes for our order. 
I also chose a seat near the entrance on the second floor, where there's better ventilation. If you're worried about birds, nets have been installed around the level to prevent them from flying in. 
The verdict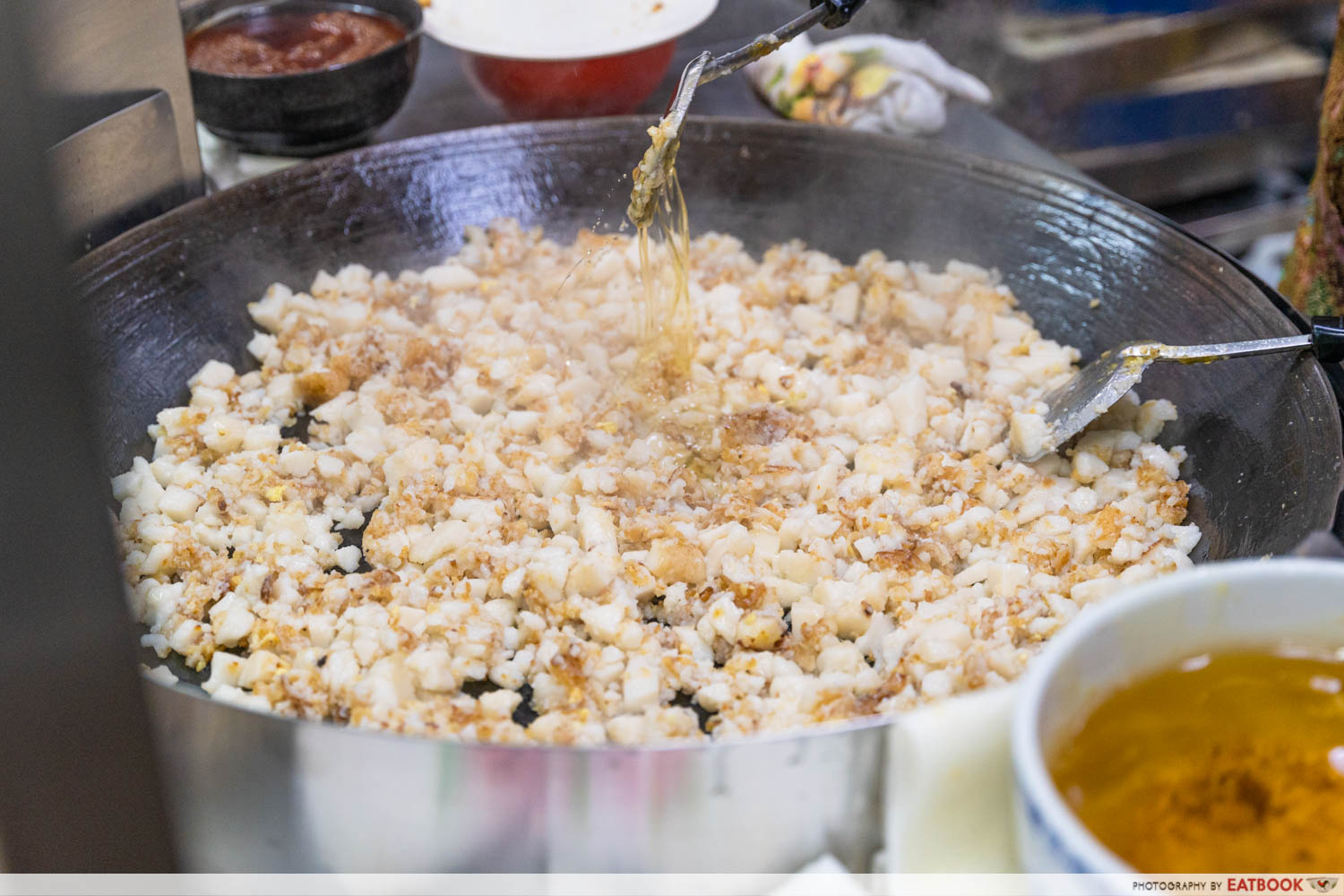 Despite the chilli being less punchy than my colleague liked, I really enjoyed the carrot cake here because it was still tasty with the chilli and not jelak at all, which hits the sweet spot for me. After my visit, I even bugged my colleague to dabao more for me before she came to the office! 
Do note that the food centre will be closed from 1 March to 24 April for renovations. 
If you're looking for more carrot cake recommendations, read our guide to the best carrot cake stalls in Singapore! Alternatively, for dining options near the market, we've got a Beauty World food guide for you to check out.
Address: 51 Upper Bukit Timah Road, #02-185, Bukit Timah Market & Food Centre, Singapore 588215
Opening hours: Sat-Tue 6am to 8pm, Wed 6am to 1pm, Thurs-Fri 6am to 8:30pm
Tel: 8498 9211
He Zhong Carrot Cake is not a halal-certified eatery but uses no pork or lard.
24 Beauty World Food Gems Including DIY Okonomiyaki, Famous Eng Kee Chicken Wings And More
Photos taken by Melvin Mak.
This was an independent review by Eatbook.sg
He Zhong Carrot Cake Review: Famous Carrot Cake With 98 Years Of History In Bukit Timah
He Zhong Carrot Cake Review: Popular White Chai Tow Kway With 98 Years Of History -

8/10
Summary
Pros
– Affordable price, good portions
– Kway was tasty, eggy bits were crispy
– Chilli spread on carrot cake made it more flavourful
– Accessible location
Cons:
– Chilli was not spicy enough
Recommended dishes: White Carrot Cake ($3/$4/$5)
Opening hours: Sat-Tue 6am to 8pm, Wed 6am to 1pm, Thurs-Fri 6am to 8:30pm 
Address: 51 Upper Bukit Timah Road, #02-185, Bukit Timah Market & Food Centre, Singapore 588215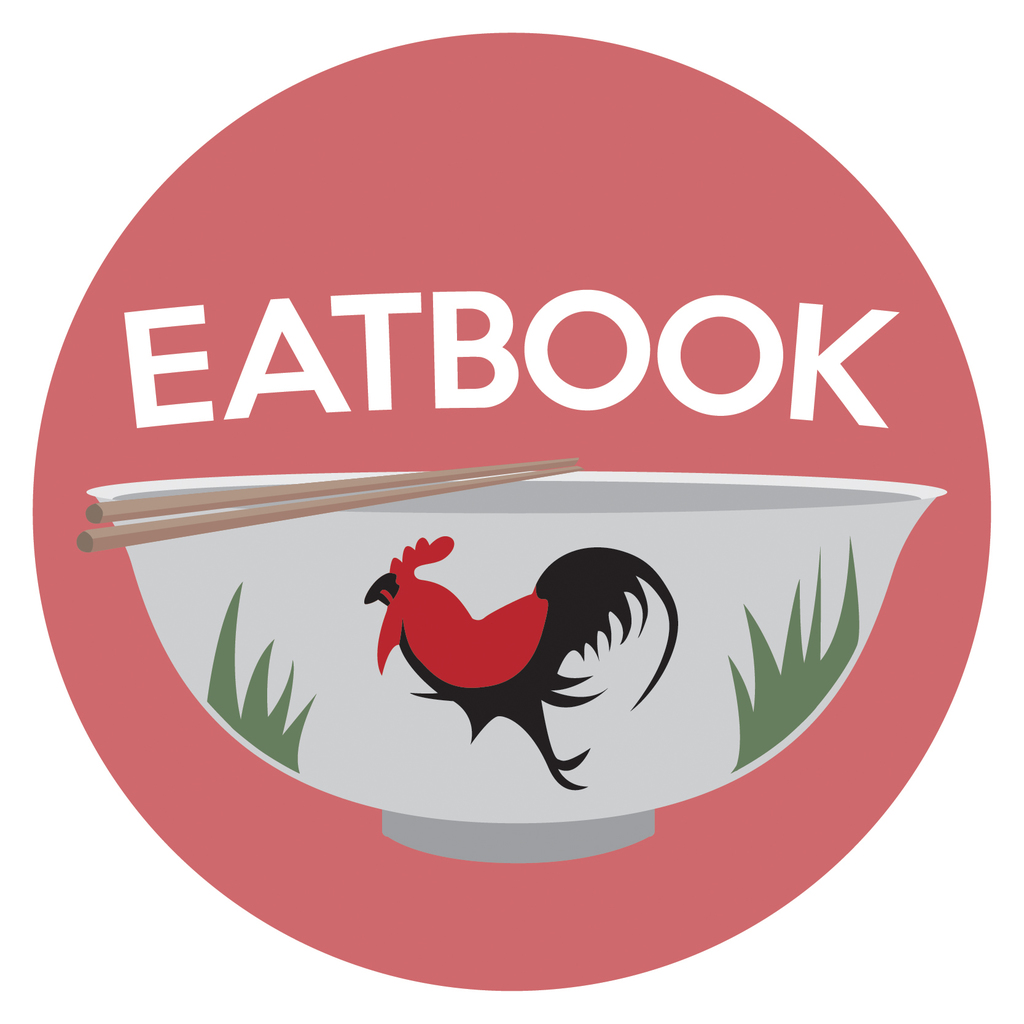 Drop us your email so you won't miss the latest news.