Avocado WHOPPER
®
and Avocado Tendergrill
®
Chicken at Burger King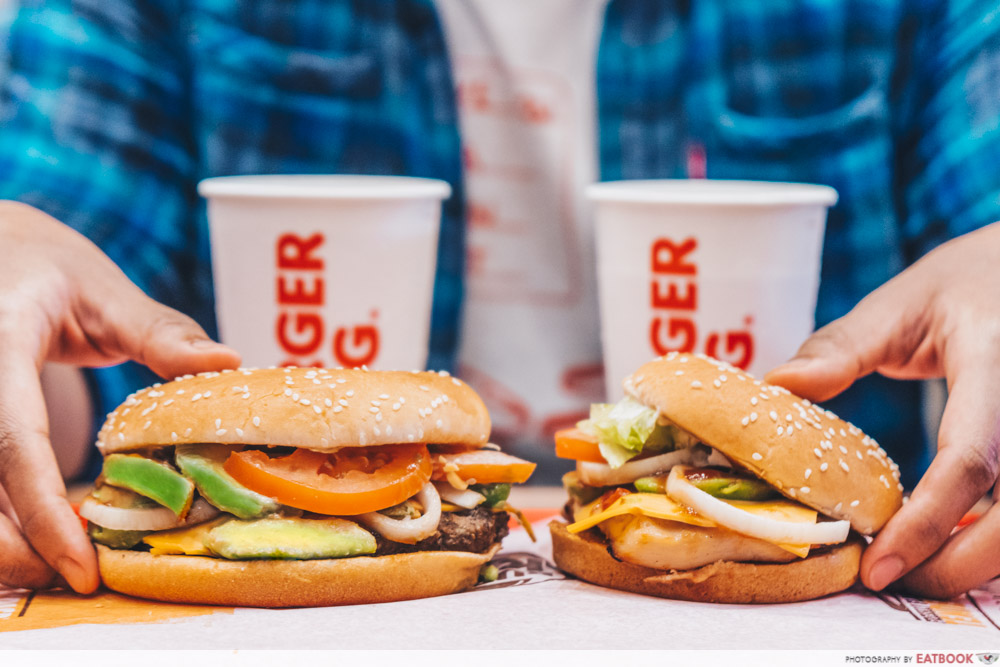 As far as brunch food is concerned, avocado toast reigns supreme in my book by virtue of being a light yet filling dish. However, constantly having them for Sunday dates burns a pretty big hole in my pocket. Also, most places seem to only sell 'em from 9am to 1pm.
Looking to give this brunch staple a run for its money is Burger King's new Avocado WHOPPER. An upgrade from your usual avocado toast, the burger has got good ol' meat going for it—something protein lovers will appreciate. Available from 29 October 2019, there are two variants to choose from, Avocado WHOPPER and Avocado Tendergrill Chicken.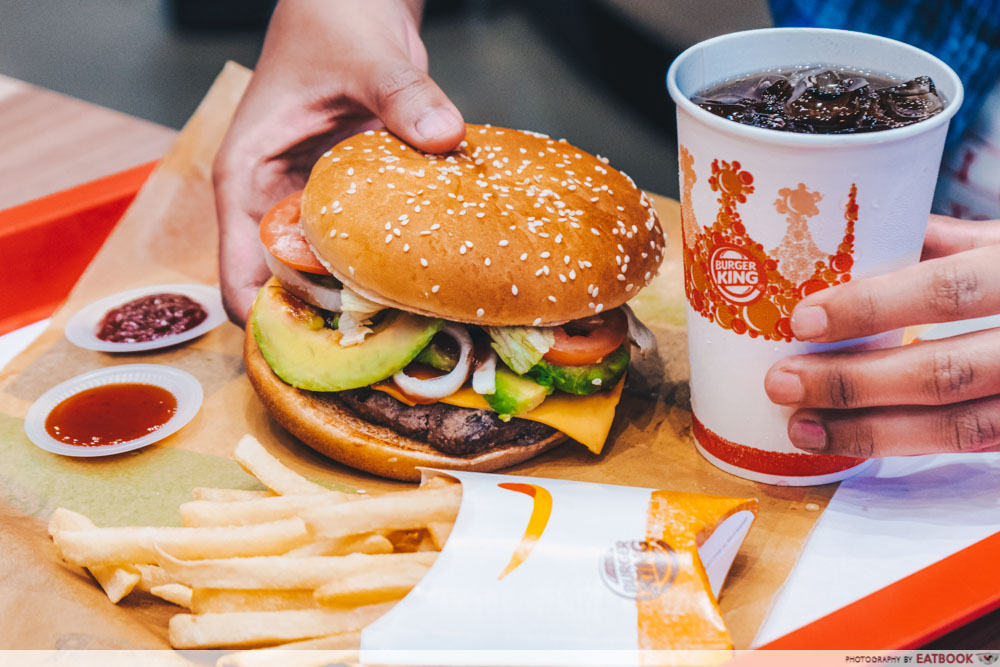 Our mouths dropped when we first saw the Avocado WHOPPER. The burger was larger than my entire palm—and my hand is already as big as it is!
Fresh avocado slices were layered under the bun which gives you a creamy texture when you bite into the burger. If you want more avocado, add three more slices for an additional $0.90.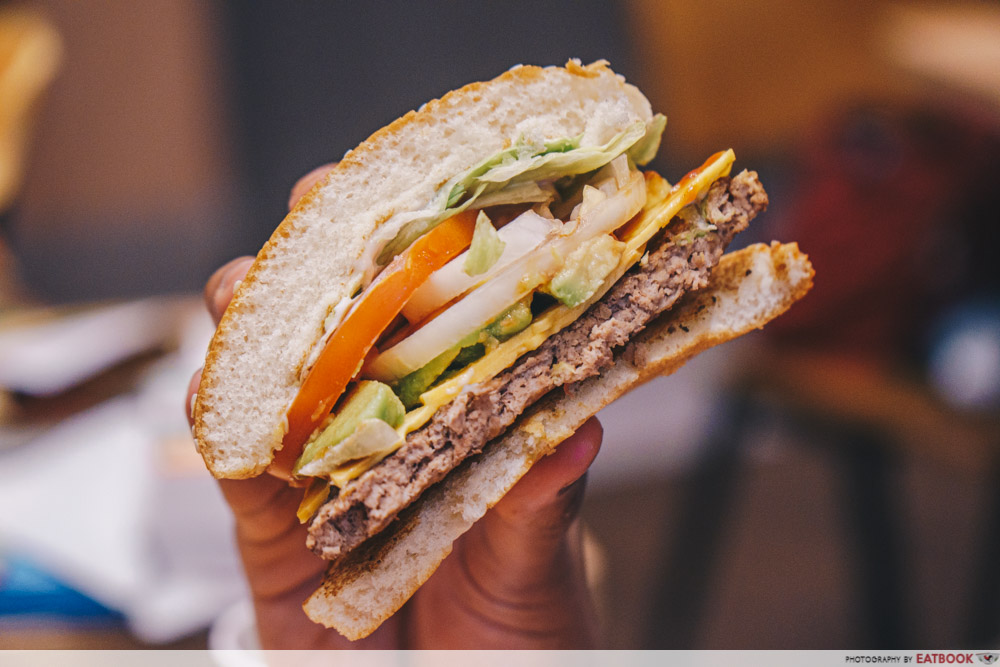 In addition to their large size, the buns were springy enough to hold down all the ingredients including tomatoes, onions, and cheese. Each mouthful was a parade of flavours and textures.
The savouriness of the beef was punctuated with sharp and smoky notes from the onions and cheese respectively. The buttery avocados worked in tandem with the crispy greens to provide a pleasant mouthfeel.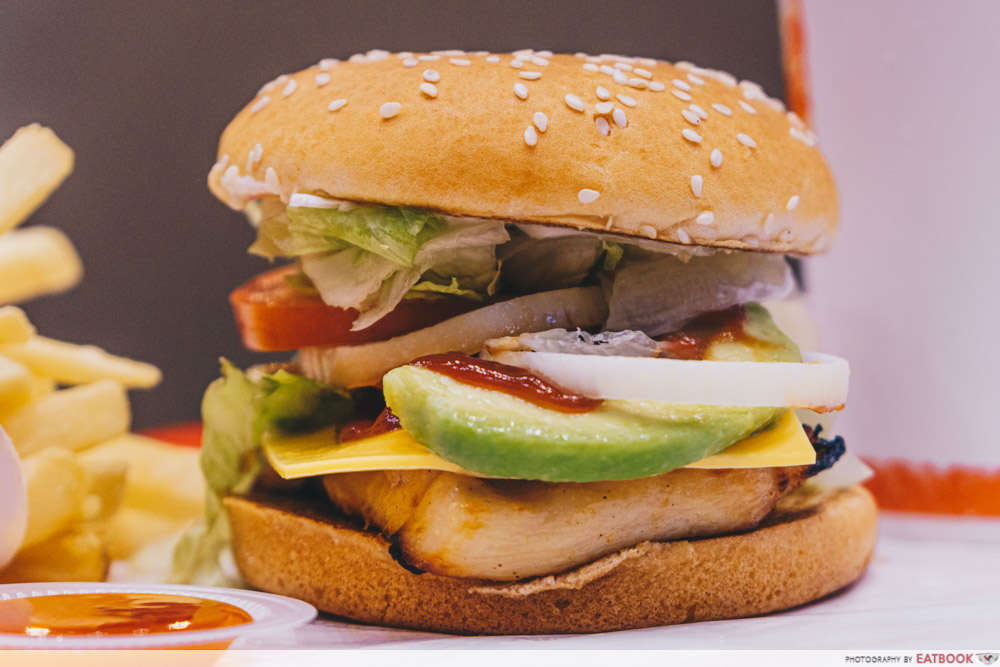 The Avocado Tendergrill Chicken swaps the beef patty for a thick slab of grilled chicken thigh. With succulent chicken juices filling up your mouth, you can expect a more tender texture with this burger. The tomato sauce was also more prominent here and gave tangy notes to each bite.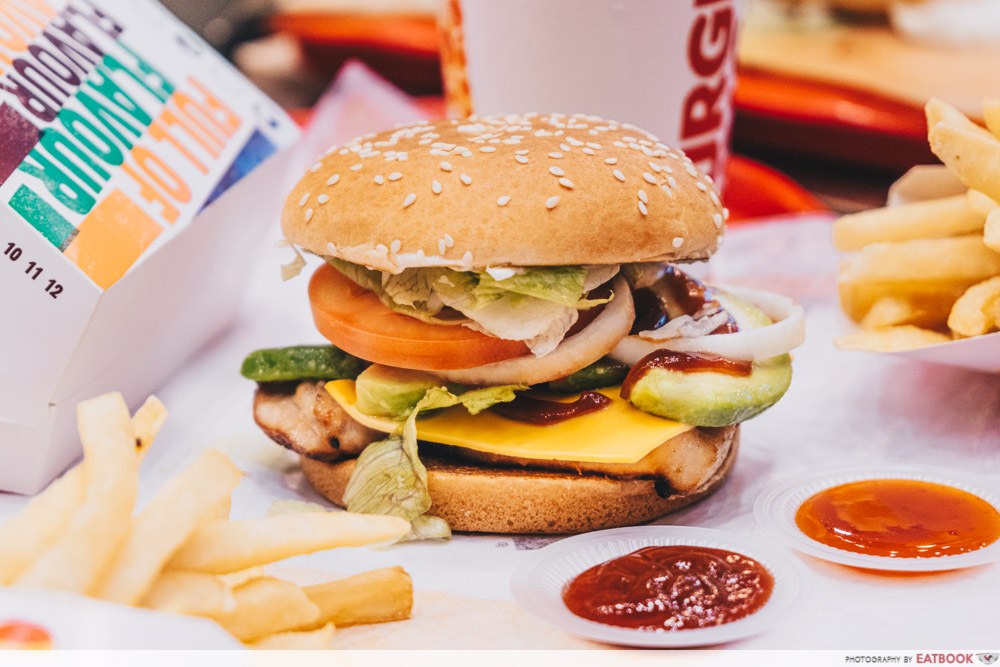 Both burgers go at $7.40 a la carte. However, if you need to fuel up even more, get a set meal at $8.90 which comes with medium fries and a small soft drink of your choice.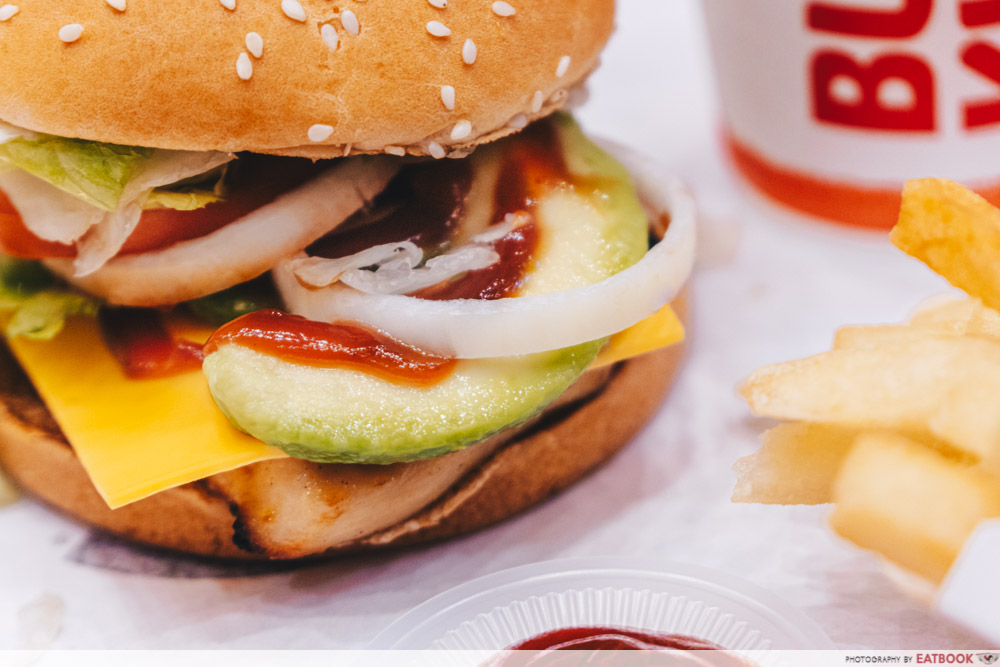 Given their affordability and longer window of availability, these new Avocado Whoppers are worth trading your avo' toast for. Plus, the enormous size of the Avocado WHOPPER justifies a trip to your nearest Burger King outlet. Who knows, you might even decide to have your next brunch date there.
If you're raring to sink your teeth into these buns, make a date to Burger King from 29 October 2019 onwards.
Photos taken by Huy Pham.
This post is brought to you by Burger King.