Number One Hundred at Chinatown
Other than their famous xiao long bao, Din Tai Fung is also known for their pork chop fried rice: fragrant egg fried rice topped with juicy and tender pork chop. Multiple eateries have tried recreating this iconic dish, and one of them is Number One Hundred. Located at Chinatown Complex, this hawker stall offers value-for-money fried rice, oyster mee sua and more from $4!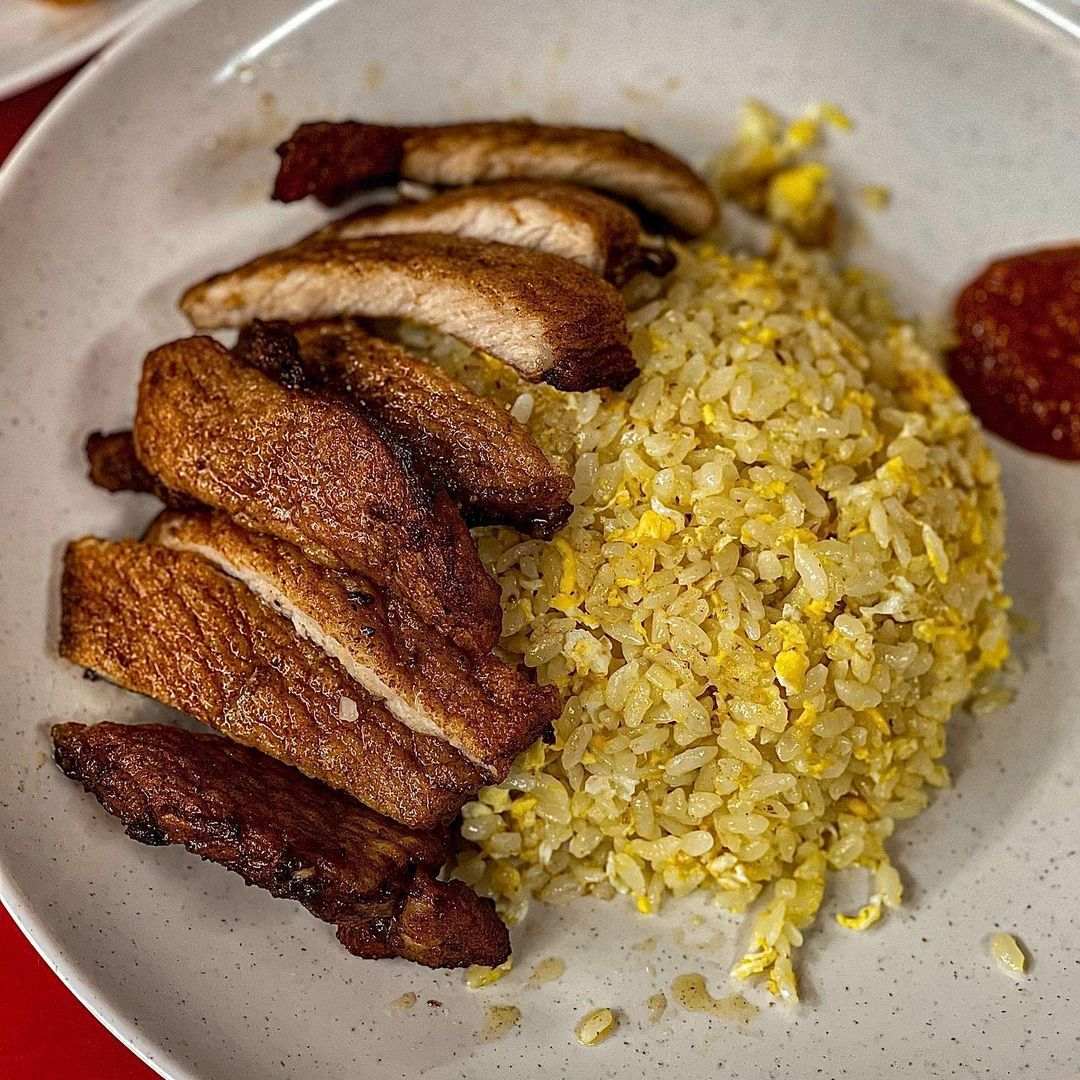 Image credit: @auntiekongfoodie
Their Pork Chop Fried Rice ($6) features egg fried rice topped with fried pork chop that's marinated with spices for extra flavour. Some have said that this dish is similar to Din Tai Fung's Pork Chop Fried Rice, which goes at $14++ for a plate, so you are getting a good deal here. For a fiery kick, dip your pork chop into their house-made chilli sauce!
Mr Egg Fried Rice: Ex-Hotel Chef Sells Tobiko Egg Fried Rice And More From $4 At New Hawker Stall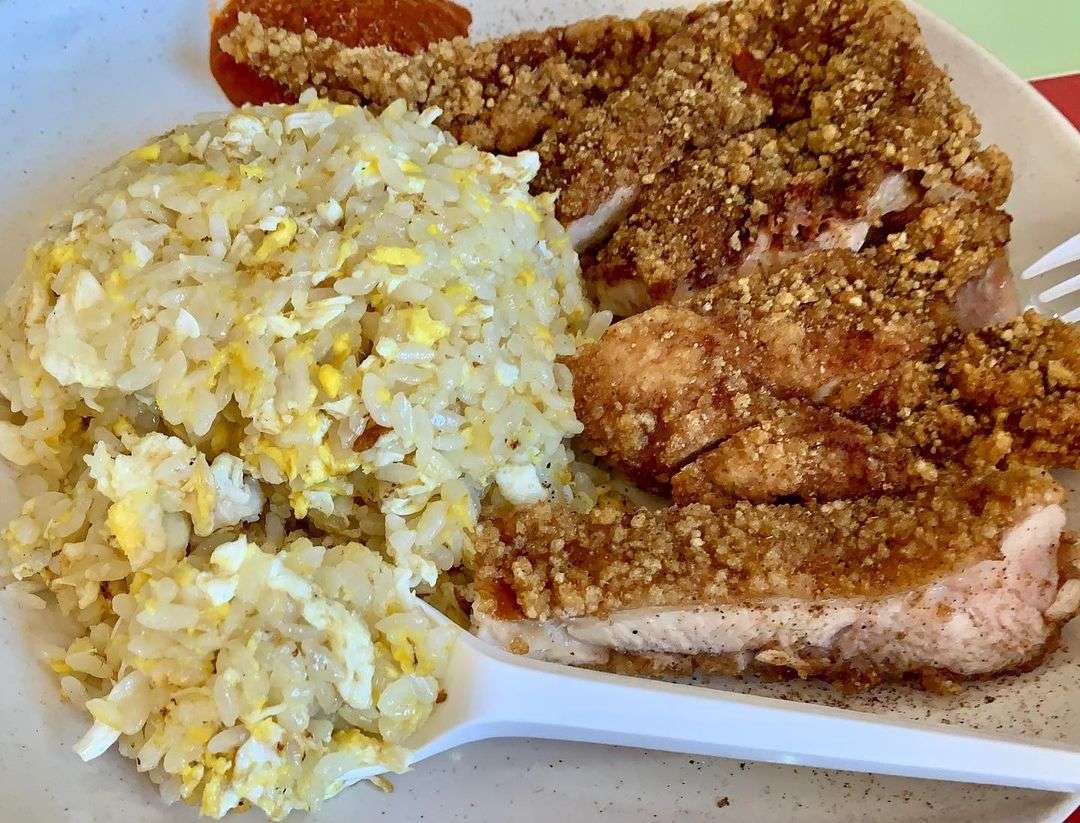 Image credit: @dinlr
For just $5, you get a reasonably sized portion of their Chicken Cutlet Egg Fried Rice. Their signature egg fried rice is topped with Taiwanese-style crispy chicken cutlet, which is said to be juicy and tender as well. For seafood fans, consider getting their Prawn Fried Rice ($6) that comes with marinated jumbo prawns.
King Of Fried Rice Opens In Bukit Batok, With 17th Outlet Upcoming In Holland Village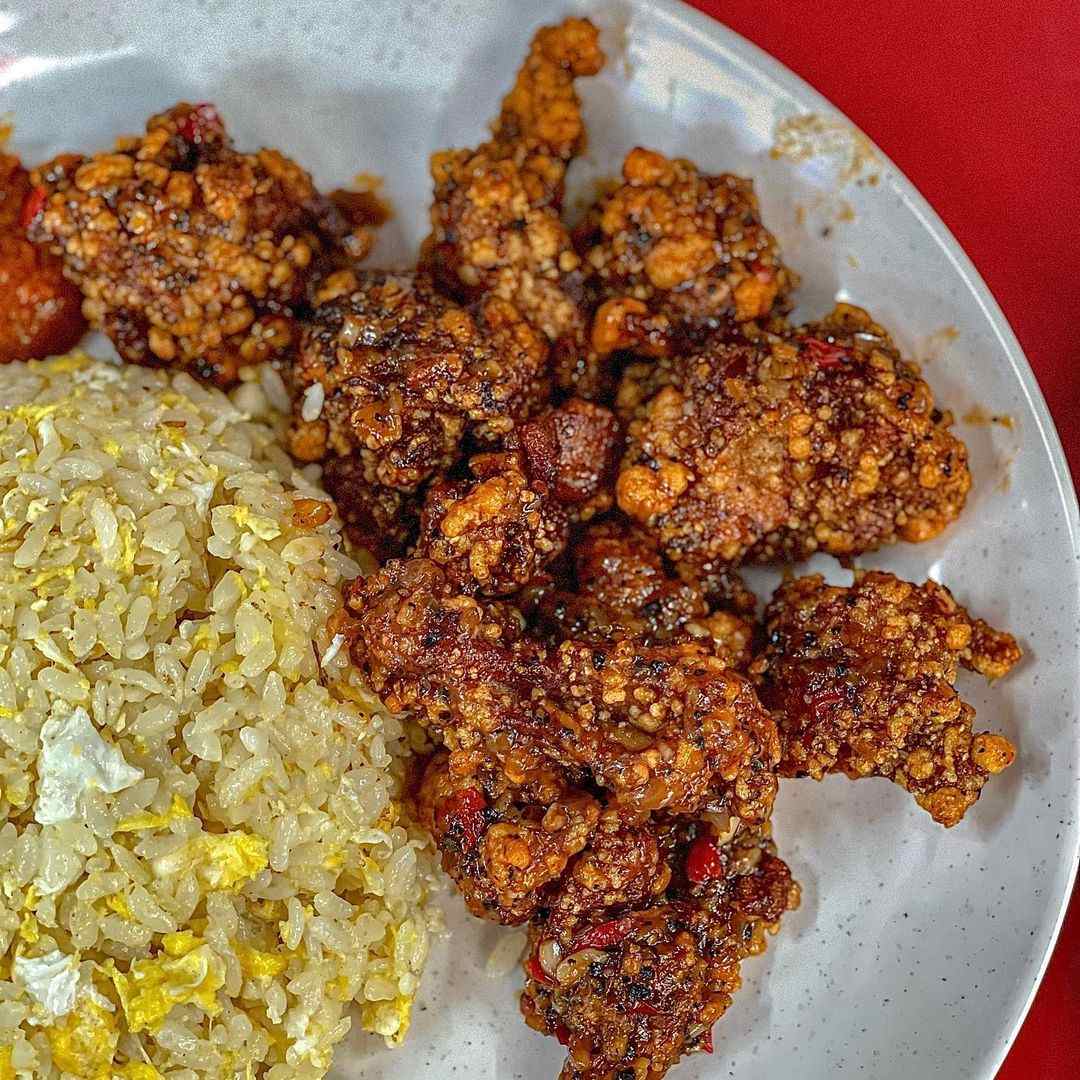 Image credit: @auntiekongfoodie
Their new Black Pepper Chicken Fried Rice ($5) gives you an extra boost of flavour and peppery kick with their black pepper sauce-covered chicken. It is said to have a well-balanced, sweet and spicy flavour, which also complements the savoury egg fried rice. Along with the Black Pepper Chicken Fried Rice, two other new additions to the menu are the Oyster Mee Sua ($4), and Salted Egg Yolk Chicken Fried Rice ($6).
For more food recommendations around the area, read our Chef Leung's Handmilled Rice Noodle Rolls review. You can also check our Really Something review for a variety of Taiwanese food including lu rou fan.
Address: 335 Smith Street, Chinatown Complex Market & Food Centre, #02-100, Singapore 050335
Opening hours: Tue-Sun 11am to 7:30pm
Website
Chef Leung's Authentic Hand-milled Rice Noodle Rolls Review: Ribboned Chee Cheong Fun And Congee In Chinatown
Feature image adapted from @numberonehundred.no100's post and @auntiekongfoodie's post.