Potato buns at Burger King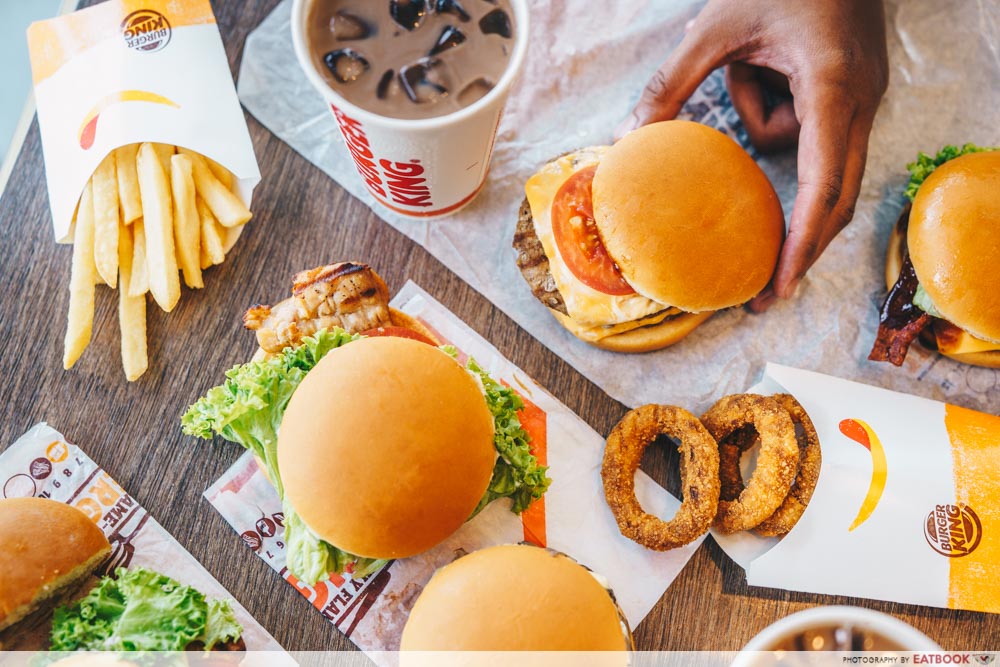 2019 continues to be the year Burger King doles out unique flavour combinations. Case in point: their wildly popular Truffle Mayo burgers and Mala Stackers. Capping off the hat trick are the Double Cheeseburger and Tendergrill® Chicken which now come with fluffy potato buns!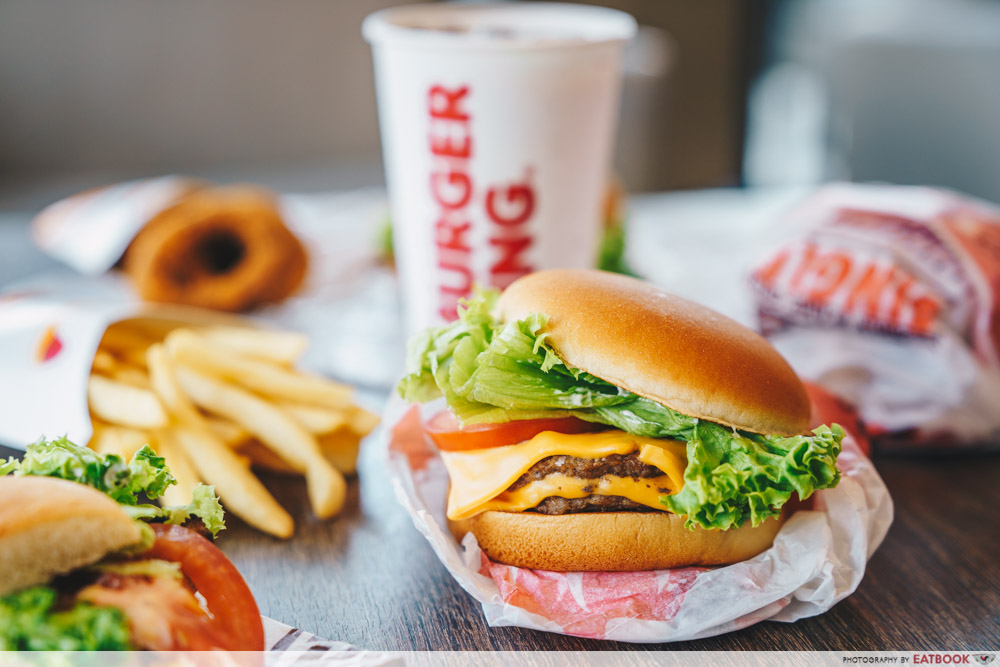 Although they're available from 27 August 2019, we managed to taste these burgs before launch day. TL;DR, the potato buns were extremely soft and fluffy, and paired really well with BK's flame-grilled meats.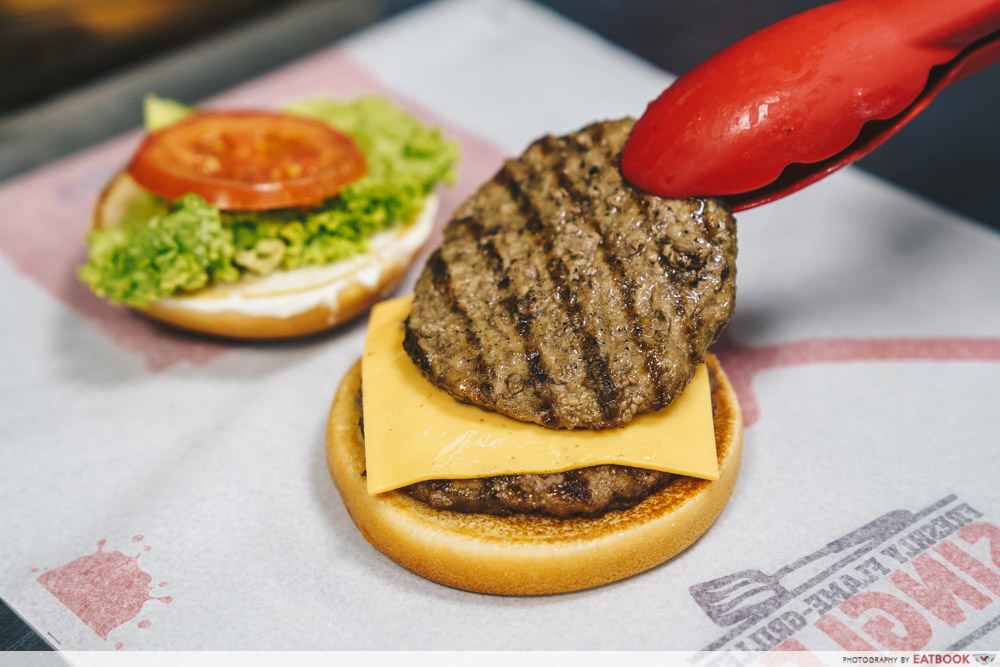 We first tried the Double Cheeseburger which boasts two beef patties, two slices of American cheese, a slice of tomato, mayonnaise, and Batavia lettuce. Thanks to the flame-grill process, the patties had a smoky finish that bolstered its robust flavour.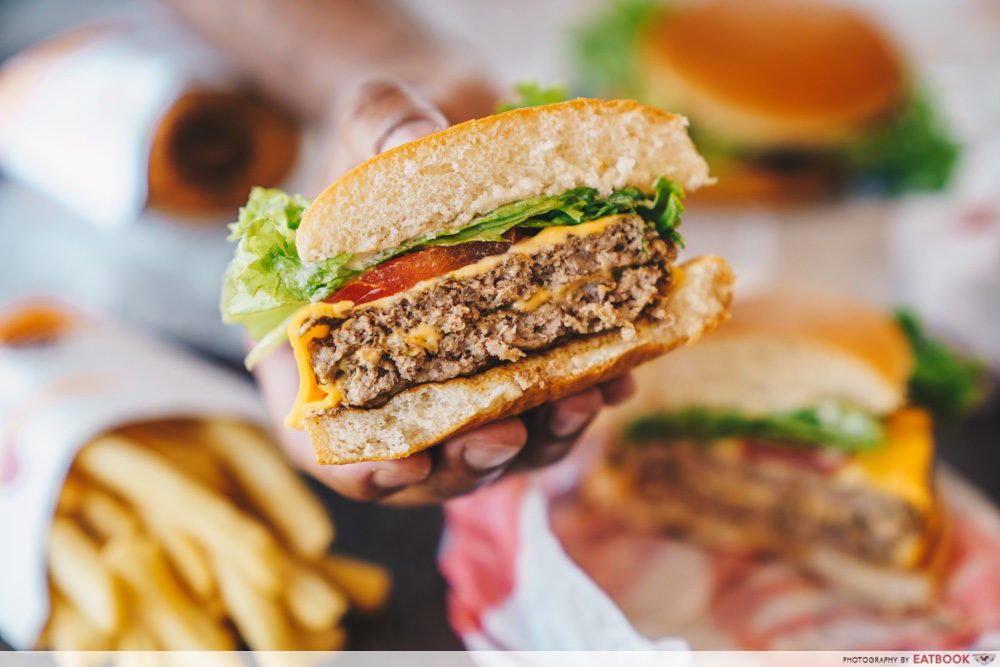 Since the patties and cheese are arranged alternately, you'll taste creamy notes—courtesy of the gooey cheese—in the beef. This leads to a greater depth of flavours in each bite. 
The fluffiness of the buns was a star player here; they absorbed the patties' meaty juices without losing their plumpness, and contrasted nicely against the crisp lettuce.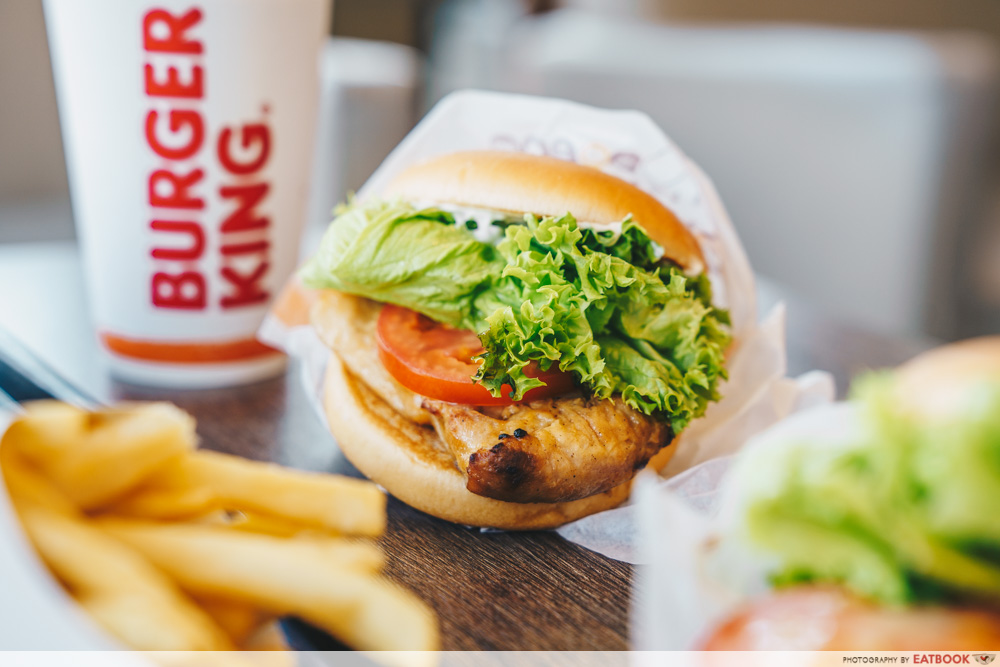 These potato buns are also found in the Tendergrill® Chicken, which swaps out the beef patties for a thick flame-grilled chicken thigh patty. Despite its large size, the patty was evenly cooked throughout and retained its juices—making it filling and tasty.
To make your makan sesh even more filling, get the value meal ($6.90) which comes with medium fries and small iced Milo.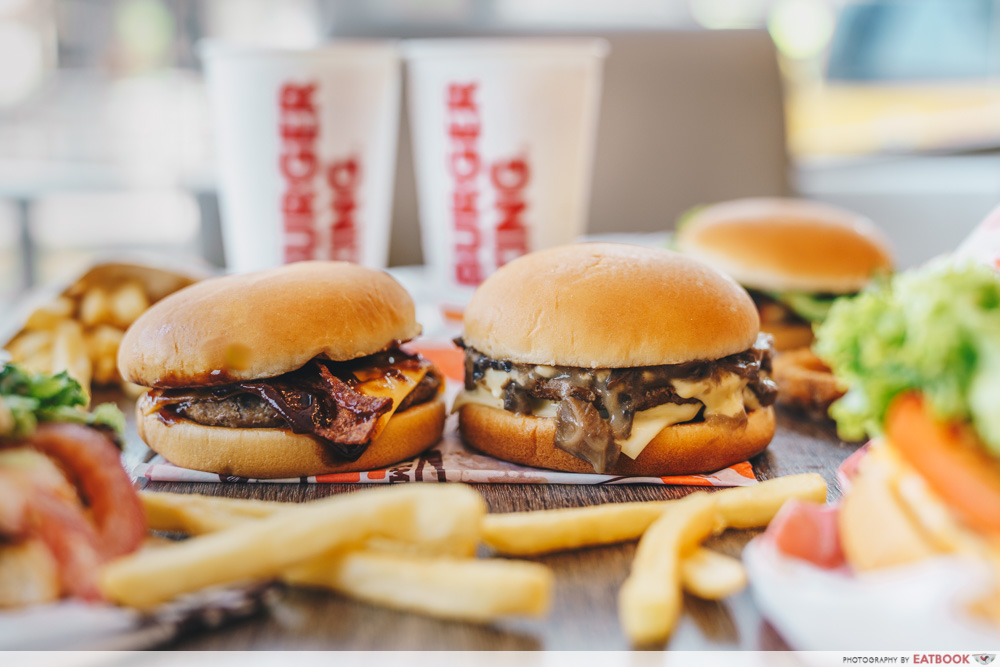 That being said, these fluffy goodness aren't just limited to the two burgers. If you're on Team No Sesame, simply top up $0.20 to swap the sesame seed buns of any BK burger with potato buns. We tried them with good ol' Mushroom Swiss and Turkey Bacon, and thought they tasted amazing.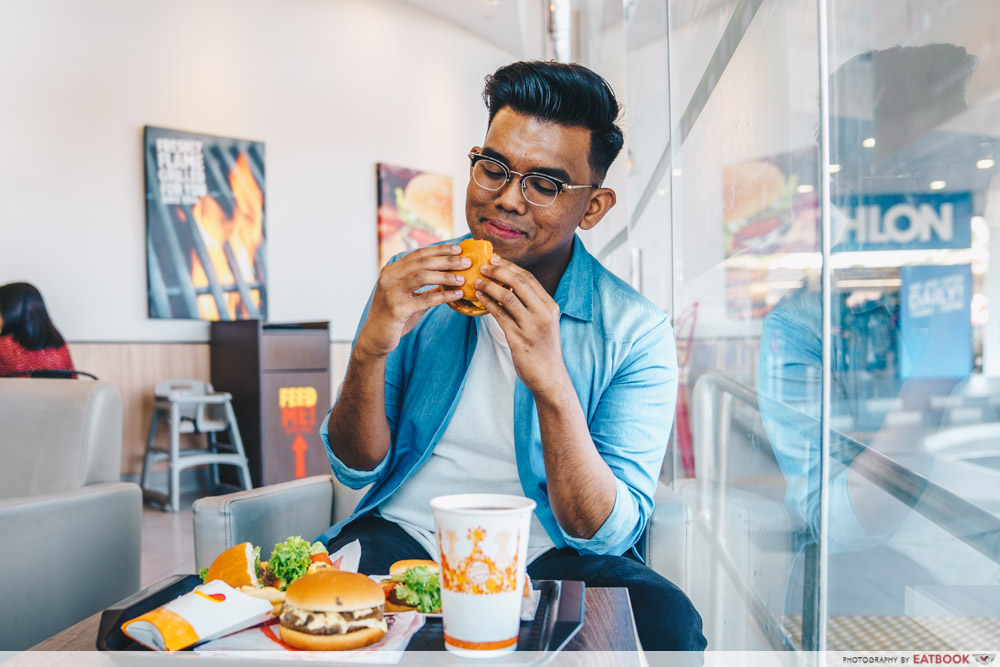 We think that the potato buns are a great addition to Burger King's flame-grilled offerings. They're springy and soak up all the flavours wonderfully. Best of all, they're a permanent feature on the Fish'N Crisp. For those who want them on other burgers, just fork out an additional $0.20!
So if you're up to treat your taste buds to fluffier burgers, head to your nearest Burger King outlet now.
Address: 750A Chai Chee Road, #01-02, Viva Business Park, Singapore 469000
Opening hours: Daily 8am to 10pm
Tel: 6636 4592
Get the details of all outlets via the Burger King app or website.
Ramly Burger Recipe: Make The OG Pasar Malam Burger From Scratch With Simple Ingredients
Photos taken by Pepita Hope Wauran.
This post is brought to you by Burger King.