Burgs by Project Warung at VivoCity
Burgs by Project Warung began as a humble Muslim-owned hawker stall selling affordable burgers. Over the past year, though, the brand looks slated to make a mark on local malls, with its 313@Somerset opening, and now, an upcoming outlet at VivoCity.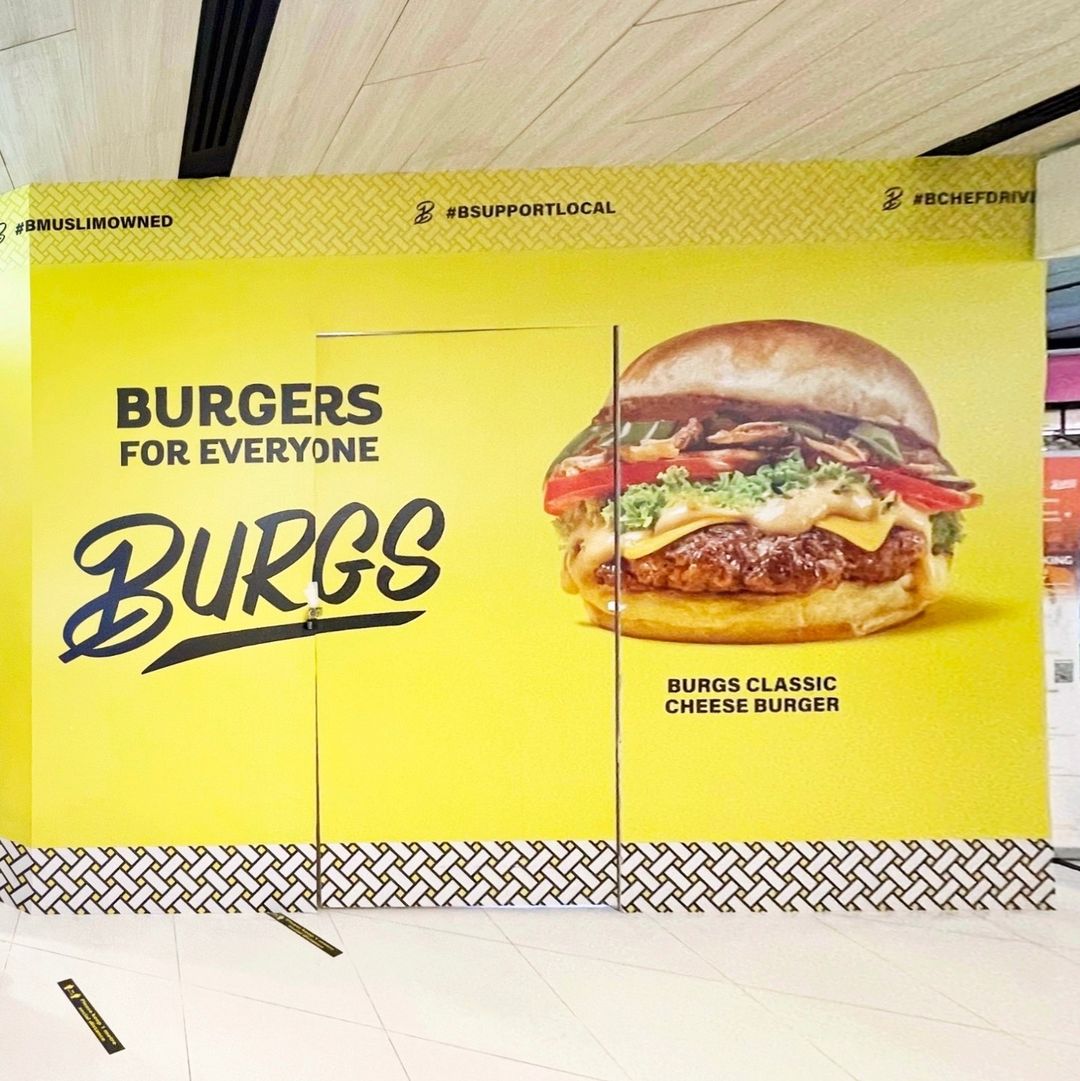 Image credit: @burgsbyprojectwarung
There is no word yet on when the Burgs by Project Warung at VivoCity will open, but there's a lot to look forward to in the meantime. Fans can expect a menu of burgers and rolls, as well as sides for largely under $15, even if you get a meal. There's no GST nor service charge either.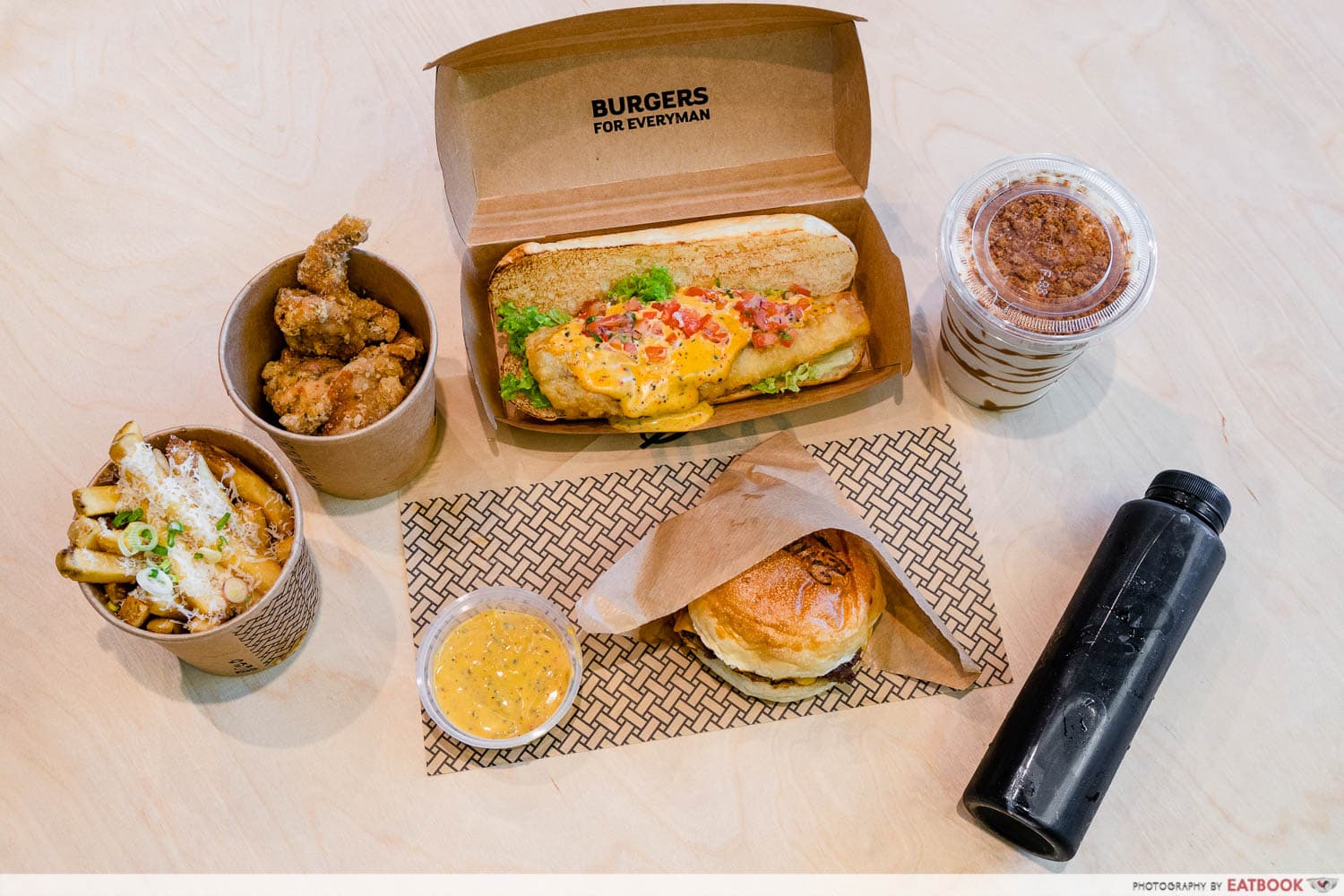 A great introduction to Burgs is the Classic Cheeseburger, priced at $6.90 for a single, or $9.90 for a double. This burger houses all the time-tested faves you'd expect of a cheeseburger, from handcrafted beef patties and American cheese, to Burgs' signature sauce.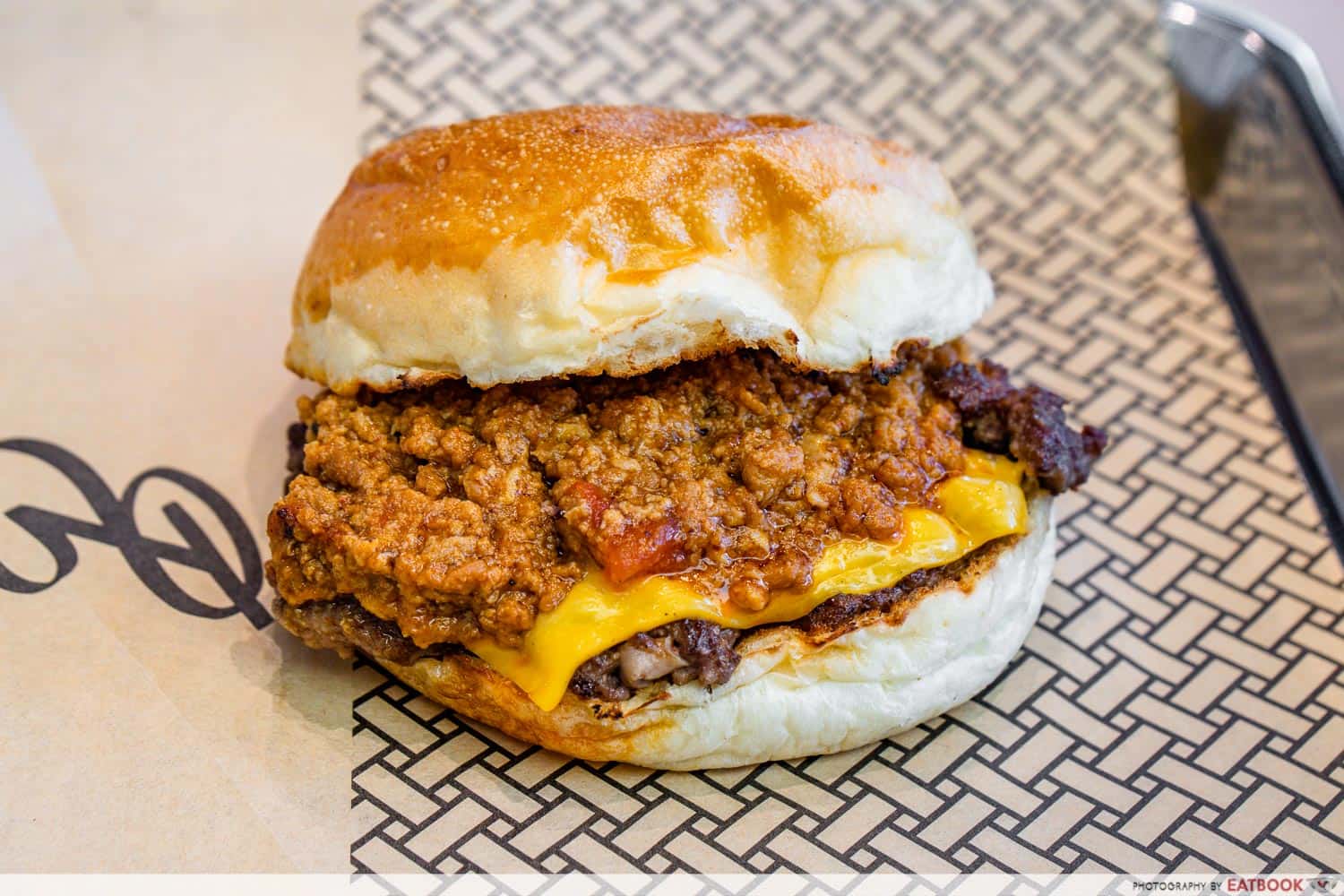 If you don't take beef, there's also a Hot & Spicy Chicken Burger for the same price. This riff on Nashville hot chicken stars a Sriracha glaze over a deep-fried chicken patty, for a spicy, garlicky oomph. A Crispy Fish Burger (from $7.90)  and a Salmon Roll ($11.90) are also available if you prefer seafood.
No burger is complete without sides, so add $4.90 to your burger's price to enjoy a set with Original Fries and a regular soft drink of your choice. If you want to enjoy Burgs' array of premium sides instead, then that is an additional $1.90 atop the meal price.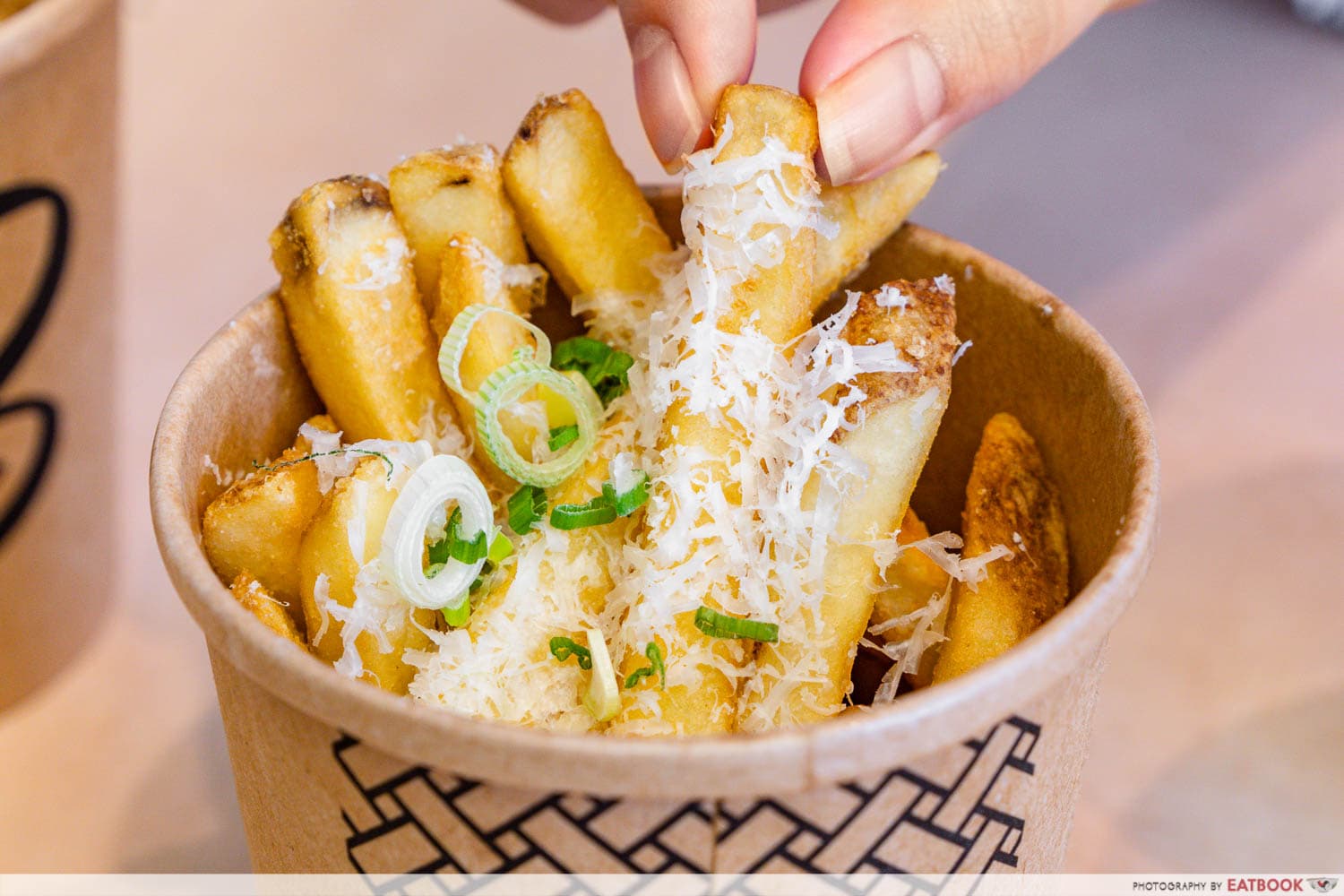 With this addition, you get to pick Burg's loaded fries or nuggets to go with your meal, so choose from either the Chilli Cheese Fries, the regular Cheese Fries, or the Nuggies with Cheese Dip. If you're not big on cheese, then there's also the option for Truffle Fries.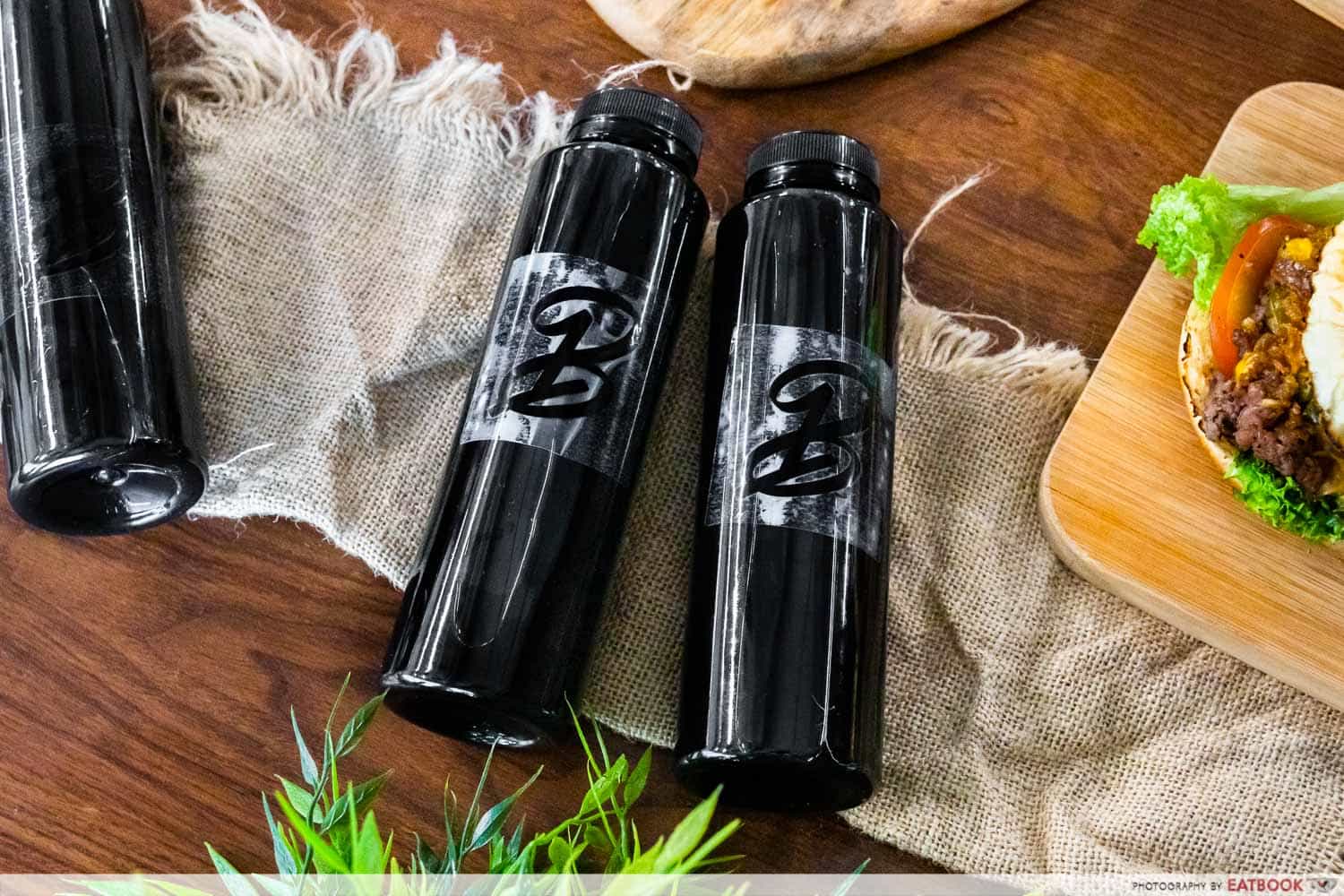 Drinks and desserts will also potentially be available, so try out their Signature Black Lemonade (from $4.50) or Lotus Biscoff Shake (from $5.90).
13 Hawker Burgers Delivery Spots To Fix Your Cravings During This Stay-Home Period
We'll update this article when we have a confirmed opening date for Burgs by Project Warung VivoCity. In the meantime, check out our guide to the best burgers in Singapore, or where to get hawker burgers for delivery.
Featured image adapted from @burgsbyprojectwarung.