Buta Kabayaki sells affordable pork donburi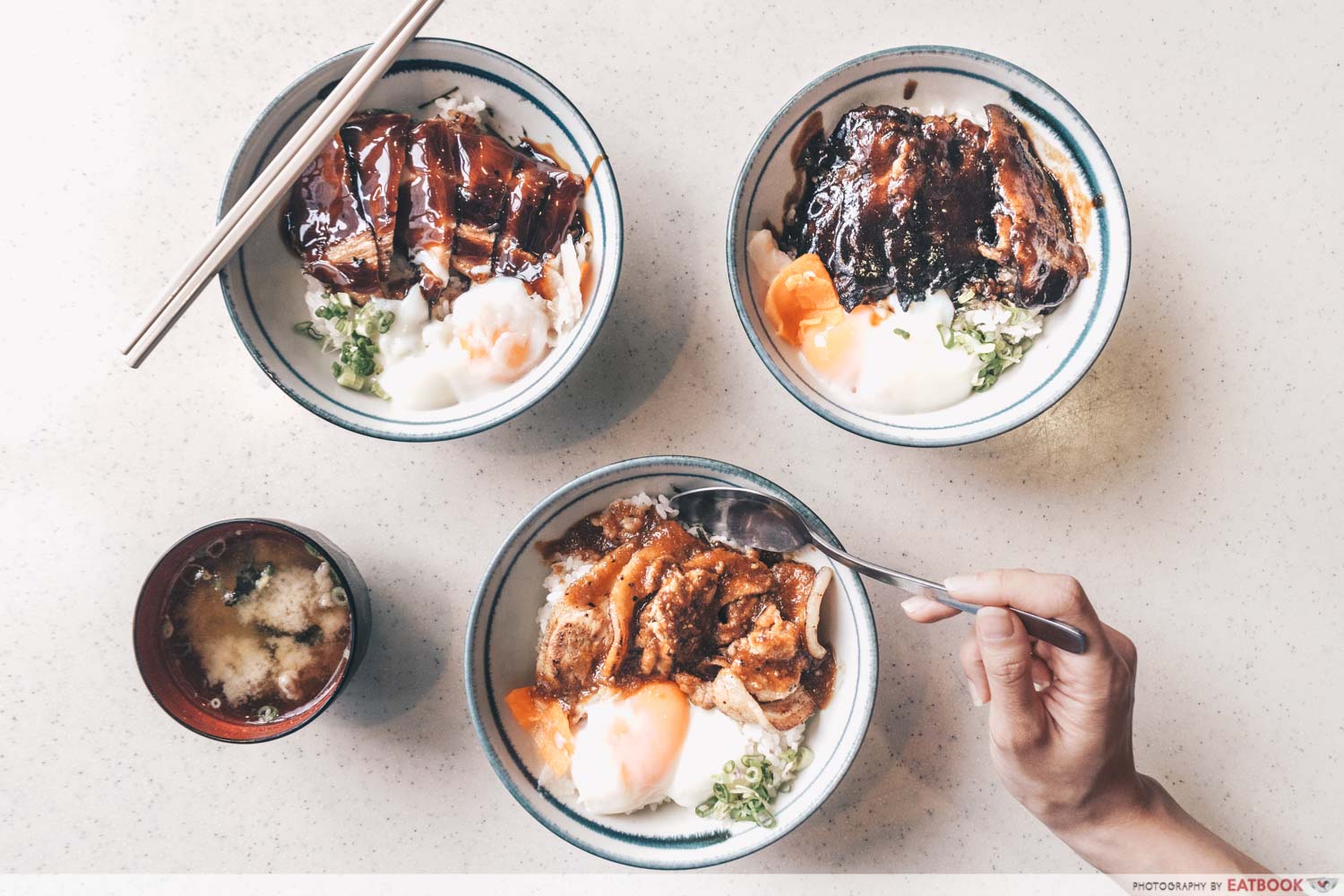 When shopping in town, it's easy to be swept away by the variety of food options available. With a rumbling stomach and sore legs after a long day of window shopping, I found the affordable, premium pork bowls from Buta Kabayaki a welcome sight.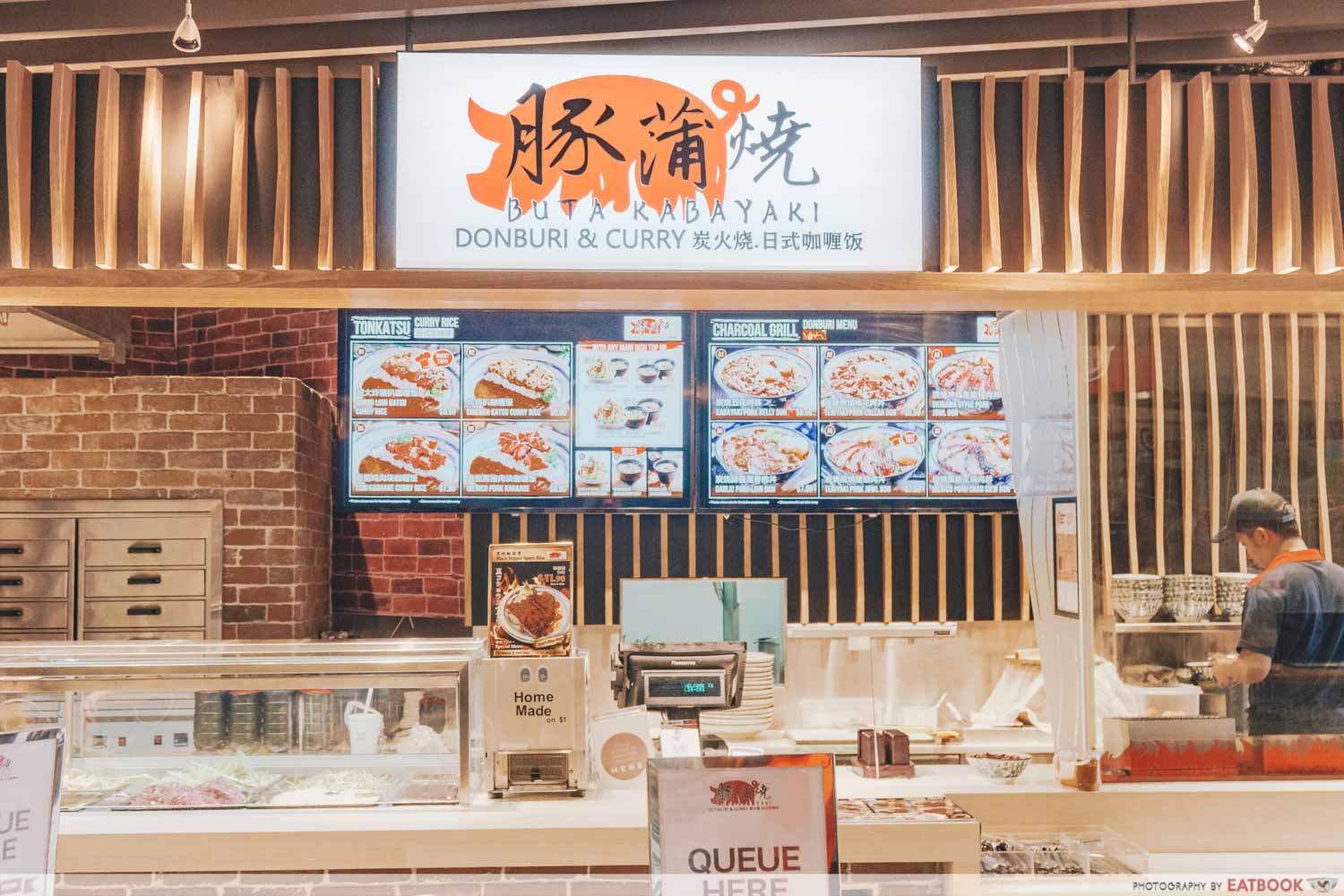 In Japanese, 'kabayaki' traditionally refers to the preparation of unagi eel, where the fish is filleted and coated with sauce before being grilled. Since 'buta' means pork, the stall's name is a literal representation of what they specialise in: sauce-coated, char-grilled pork.  
Food at Buta Kabayaki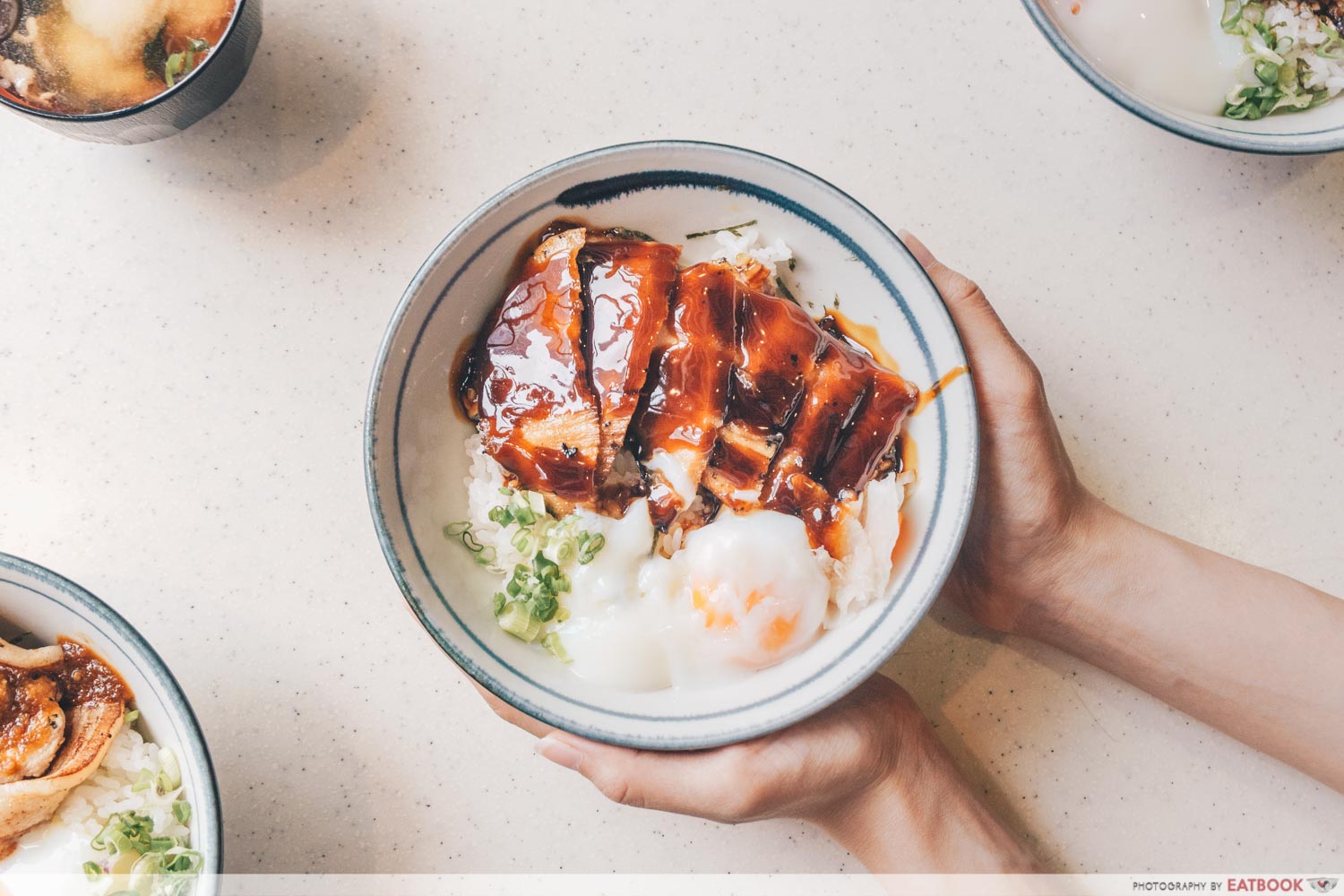 The Teriyaki Pork Jowl Don ($7) came with a thick, sweet-smelling glaze drizzled across the pork. Laying atop a bed of Japanese short-grain rice, each strip of pork was thinly sliced and slightly charred on the outside, with the smoky scent of barbecue wafting over.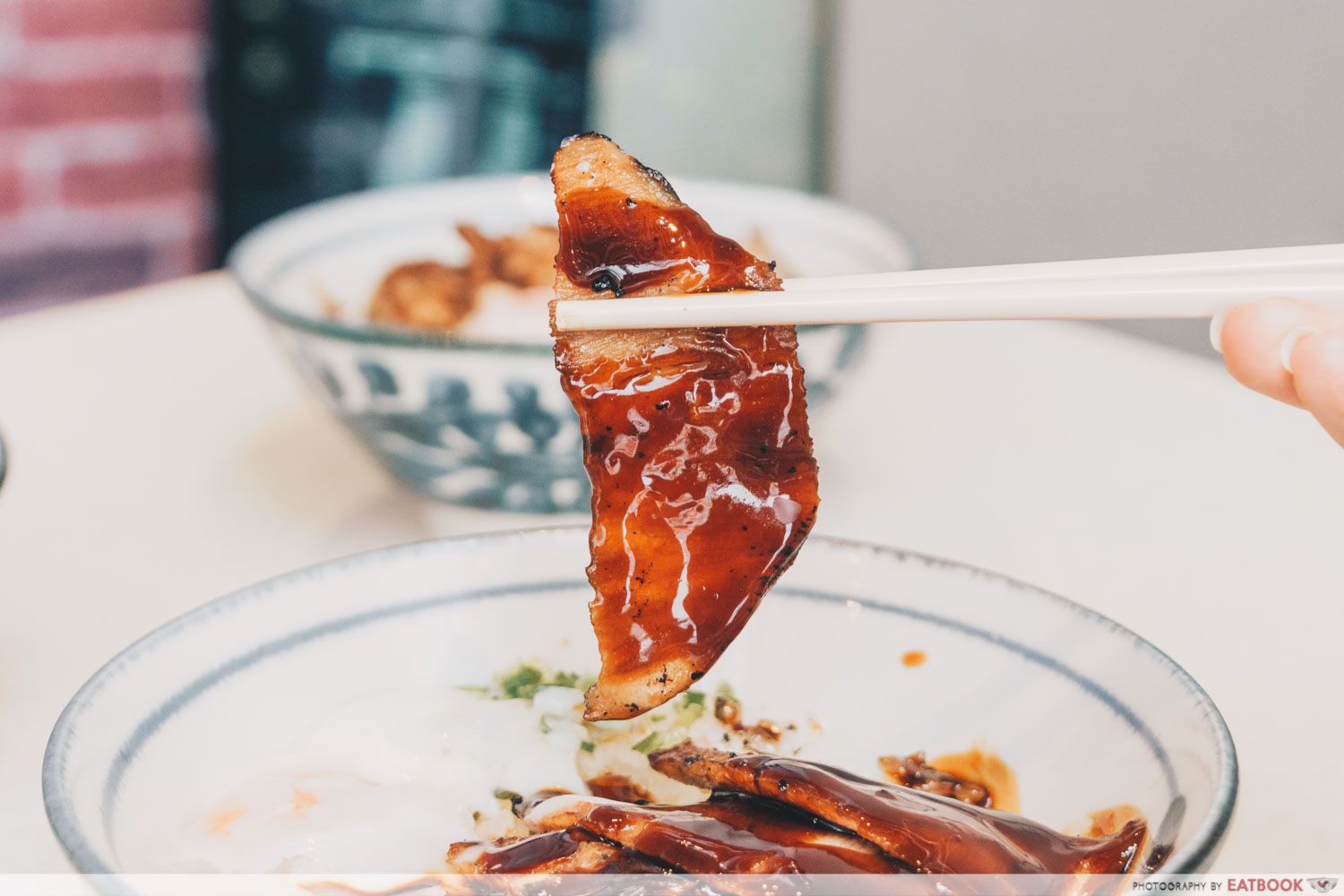 The pork jowl is a cut from the cheek of the pig, and is often compared to thick slices of bacon because of its high fat content. Despite appearing rather thin, the meat slices were juicy and melt-in-the-mouth, thanks to little pockets of fat bursting with every bite.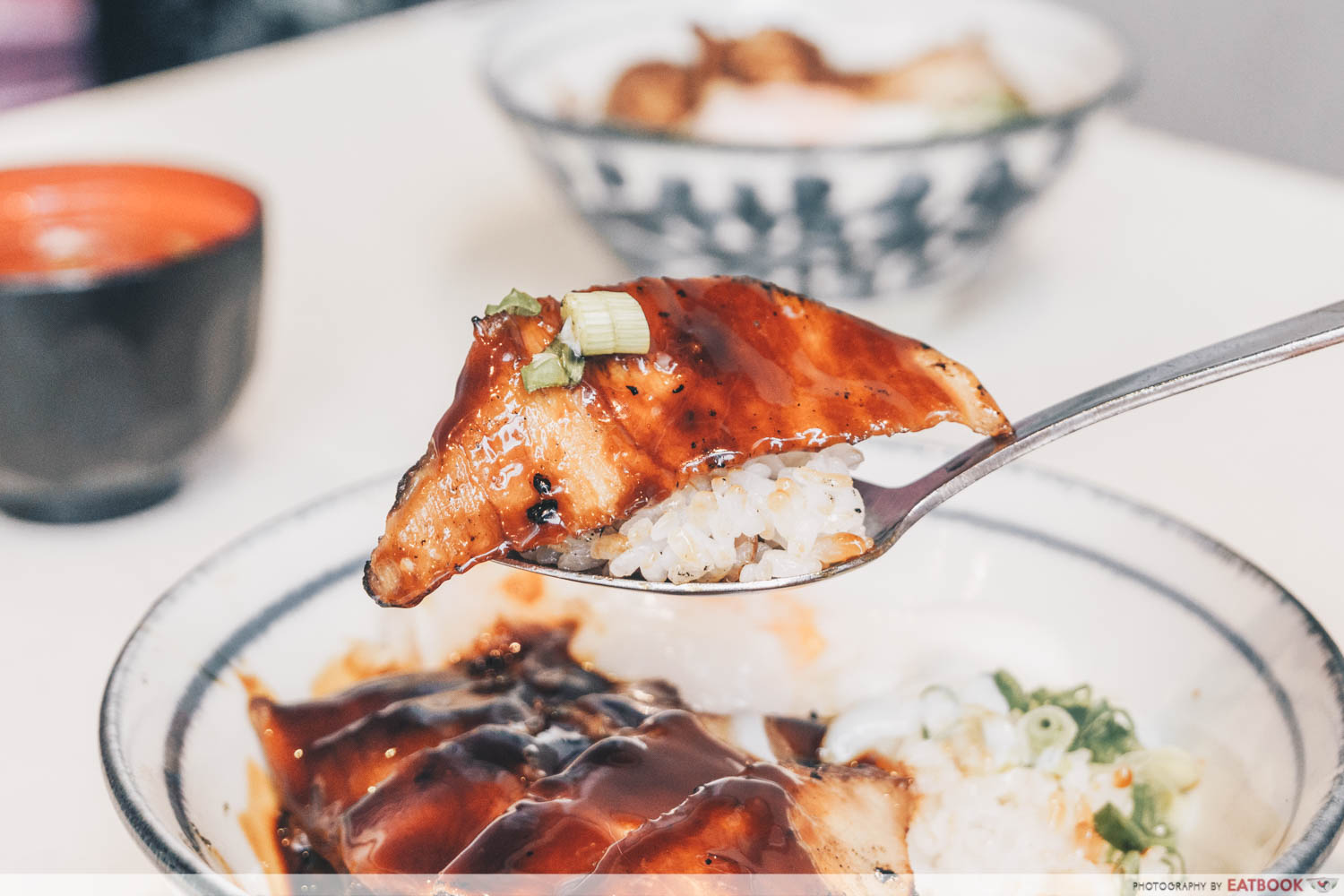 The taste of the glaze also came off strong, sweet, and fragrant, cutting through the fat of the pork without stealing its limelight. Beyond just tasting sweet, the teriyaki gave off a faint mix of garlic and ginger, infusing the meat with additional flavour. My only gripe with the dish was that there was too little sauce for us to eat with all the rice in the bowl.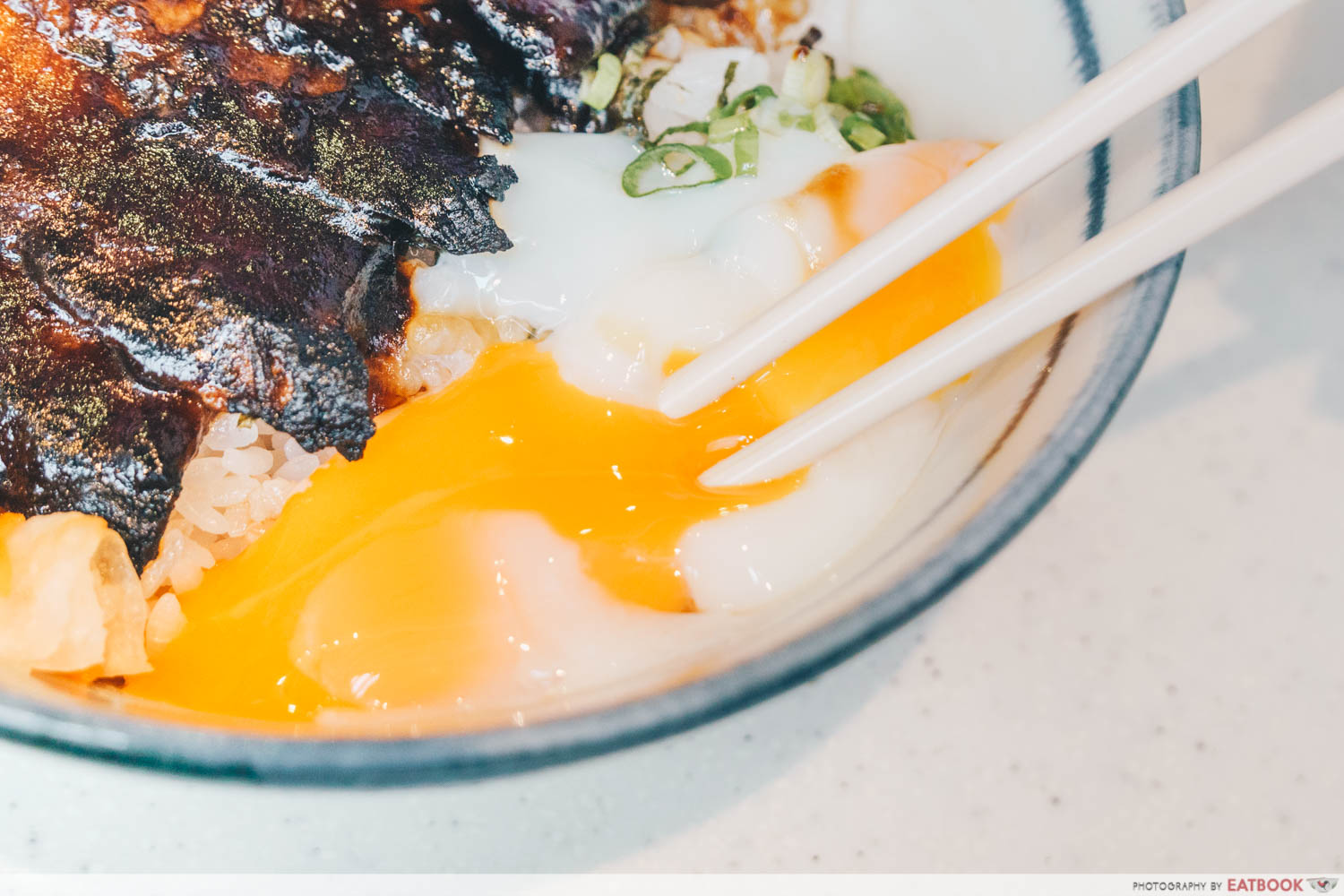 Every bowl of their pork don comes with a sous vide egg and pickled vegetables on the side. You can break the beautifully cooked egg white and flowy lava-like amber yolk into the dish to make a dreamy concoction of egg, rice, and pork.
7 Hawker Beef Donburi From $5 That Won't Burn A Hole In Your Pocket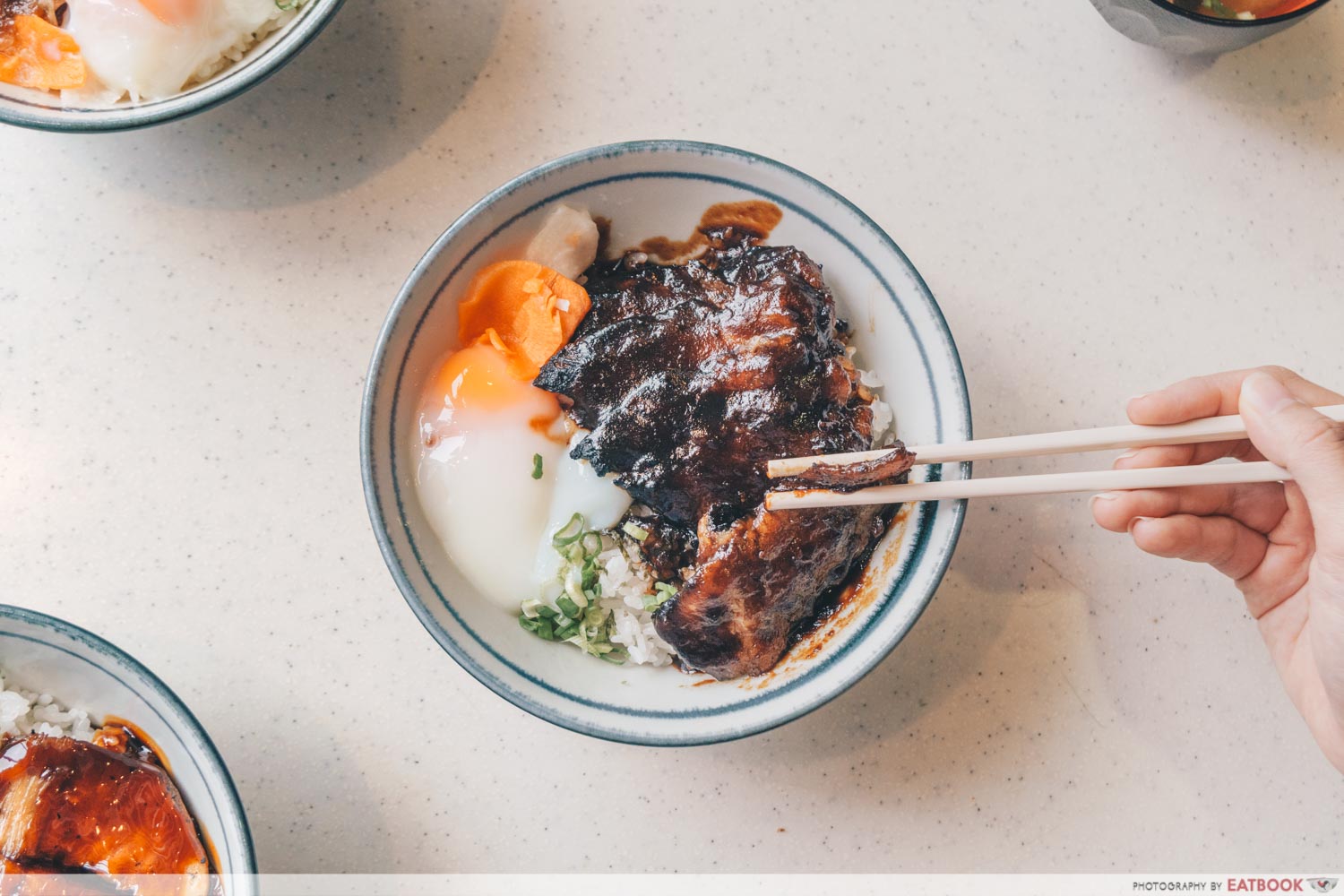 The Iberico Pork Char Siew Don ($7.90) was the most expensive dish on the donburi menu. It was also the item I was most eager to try. What makes Iberico pork so sought after by a pork lover like myself is that it comes from the black Iberian pig, a type of hog known for its distinctive flavour and marbling. So discovering a dish starring the high-quality pork at $7.90 made me both doubtful and excited.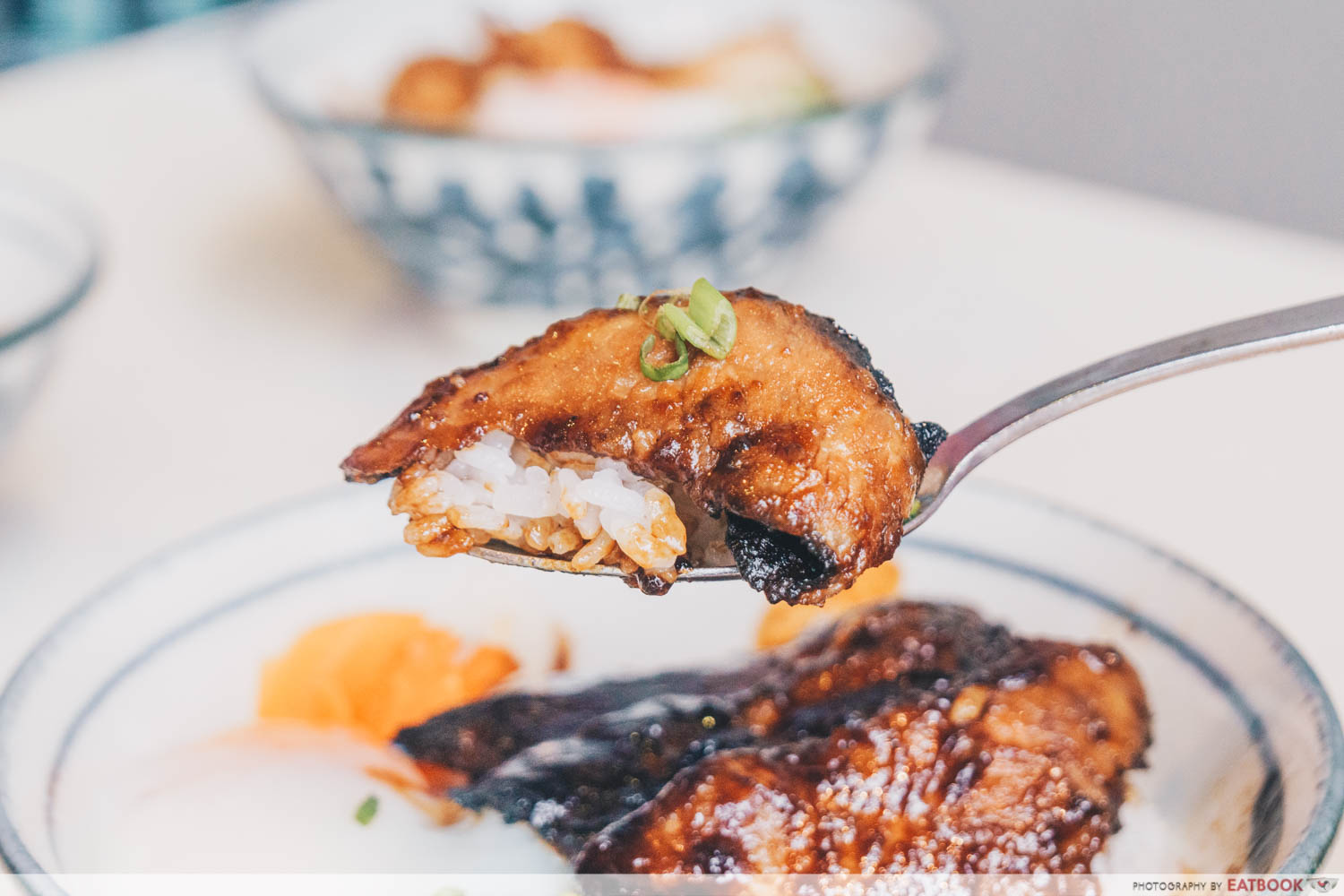 With one glance, I could tell that the meat slices had gained a darker shade from the char of the sauce, glistening with the drizzle of extra char siew sauce on top. 
As I took a spoonful of pork and rice into my mouth, my taste buds were greeted by a symphony of flavours. The first thing that came through was the char siew sauce, which tasted more like a sweet glaze than anything. Fortunately, despite not achieving the distinctive char siew flavour, the sauce did not overpower the complex flavours of the meat.

The pork had a smoky aroma due to the char-grilled outer layer, followed by a buttery and nutty flavour. As explained by the infographic posters on the walls, the pork goes through a sous vide process before being grilled. This method of cooking retains most of the moisture in the meat, preserving a high concentration of oleic acids which keeps it super succulent and juicy.  
If I had any scepticism towards the quality of Iberico pork sold in a food court before, this dish proved all my doubts wrong.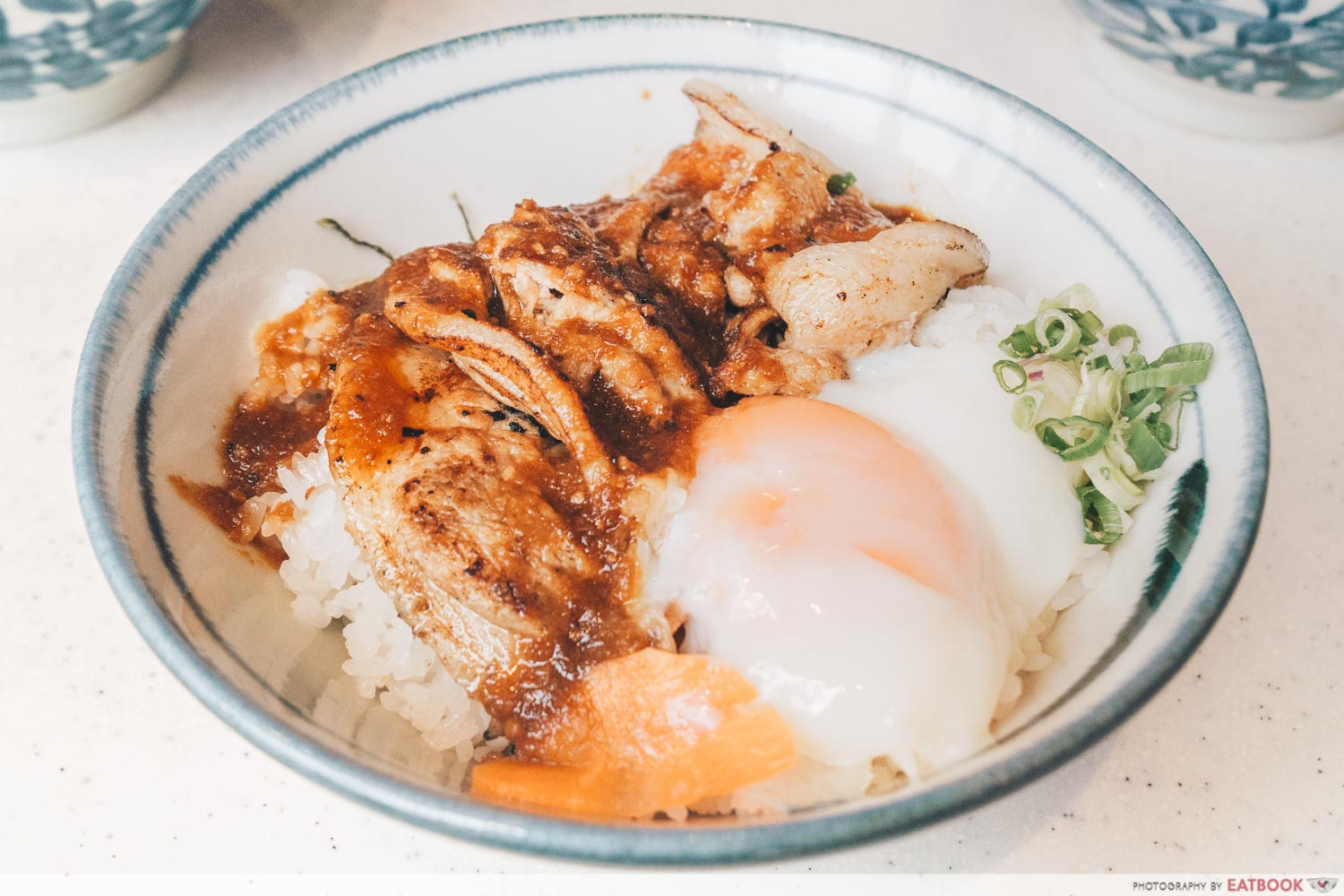 With my love for all garlic-related food, the Garlic Pork Loin Don ($7) was the first dish that caught my eye. The distinctive sharp smell of garlic reached my nose before I even set the bowl down. Upon closer inspection, I spotted small specks of garlic in the golden-brown sauce.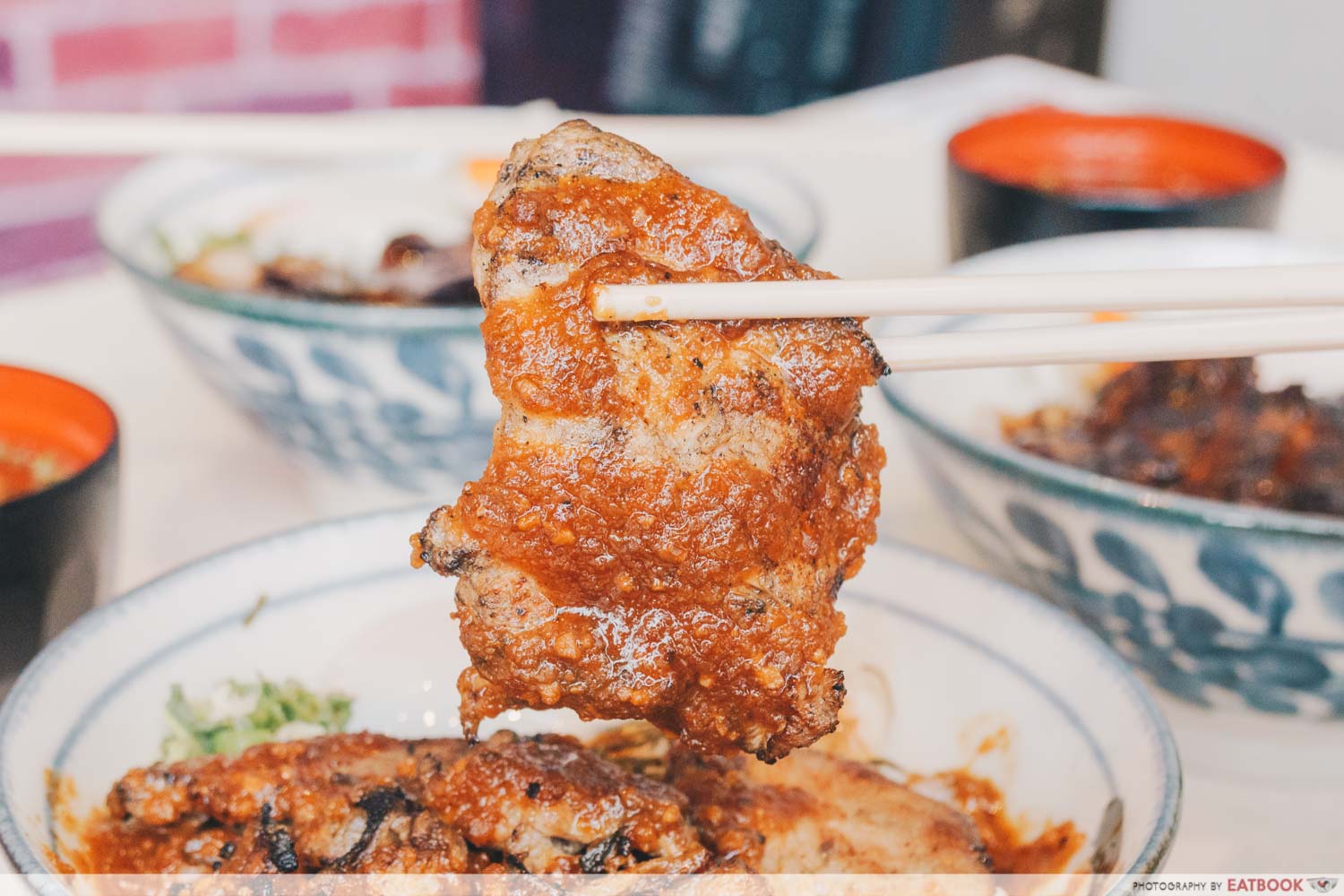 Lifting it up, it was obvious that this cut of meat was cooked differently from the rest. Unlike the pork jowl and Iberico pork, the pork loin was cooked by pan-frying the slices flat.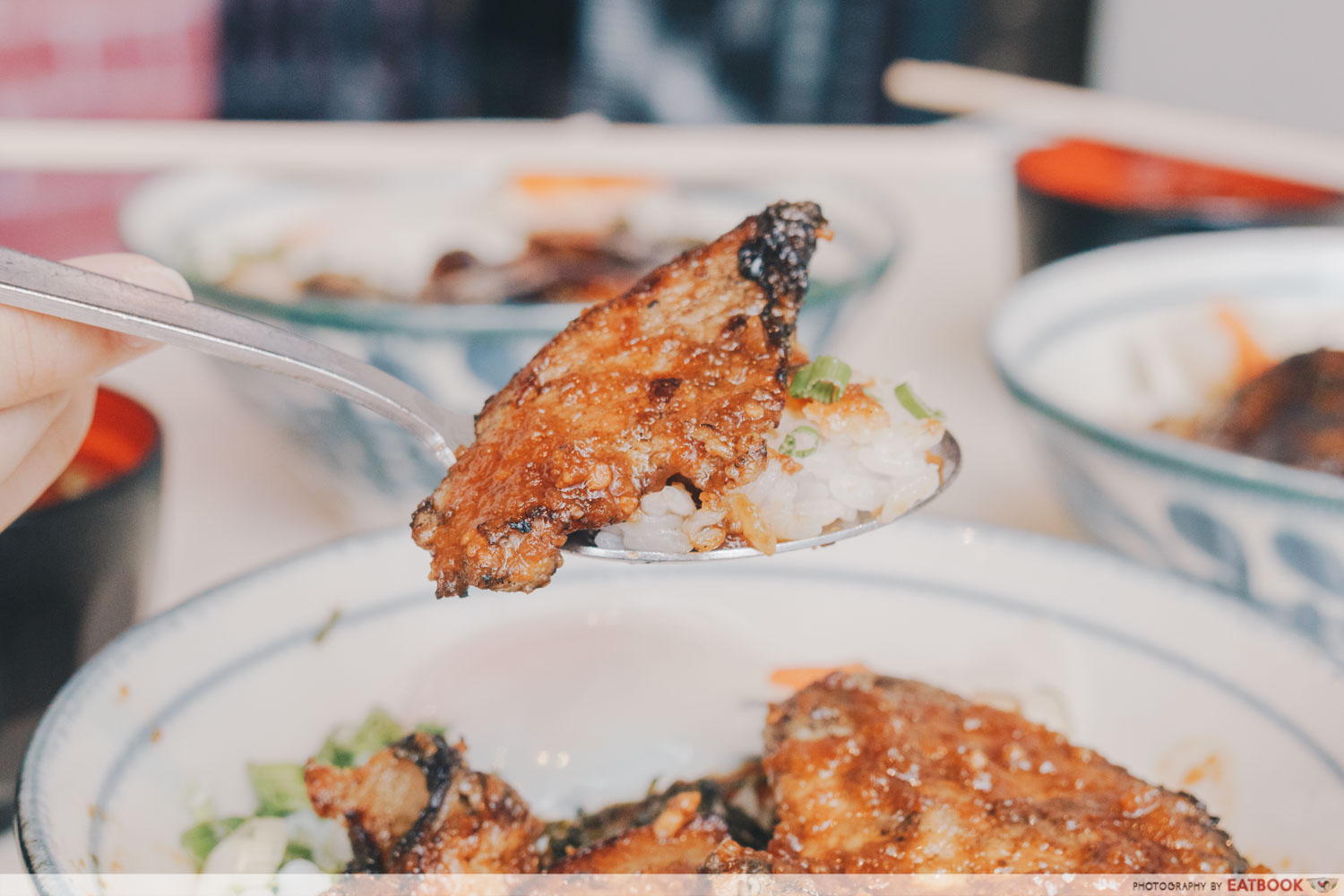 Pork loin comes from the midsection of the hog and it is usually leaner than other cuts such as the jowl. The resulting meat is less juicy than the previous two versions, but its saving grace was the aromatic garlic sauce, which permeated the thinner slices of pork.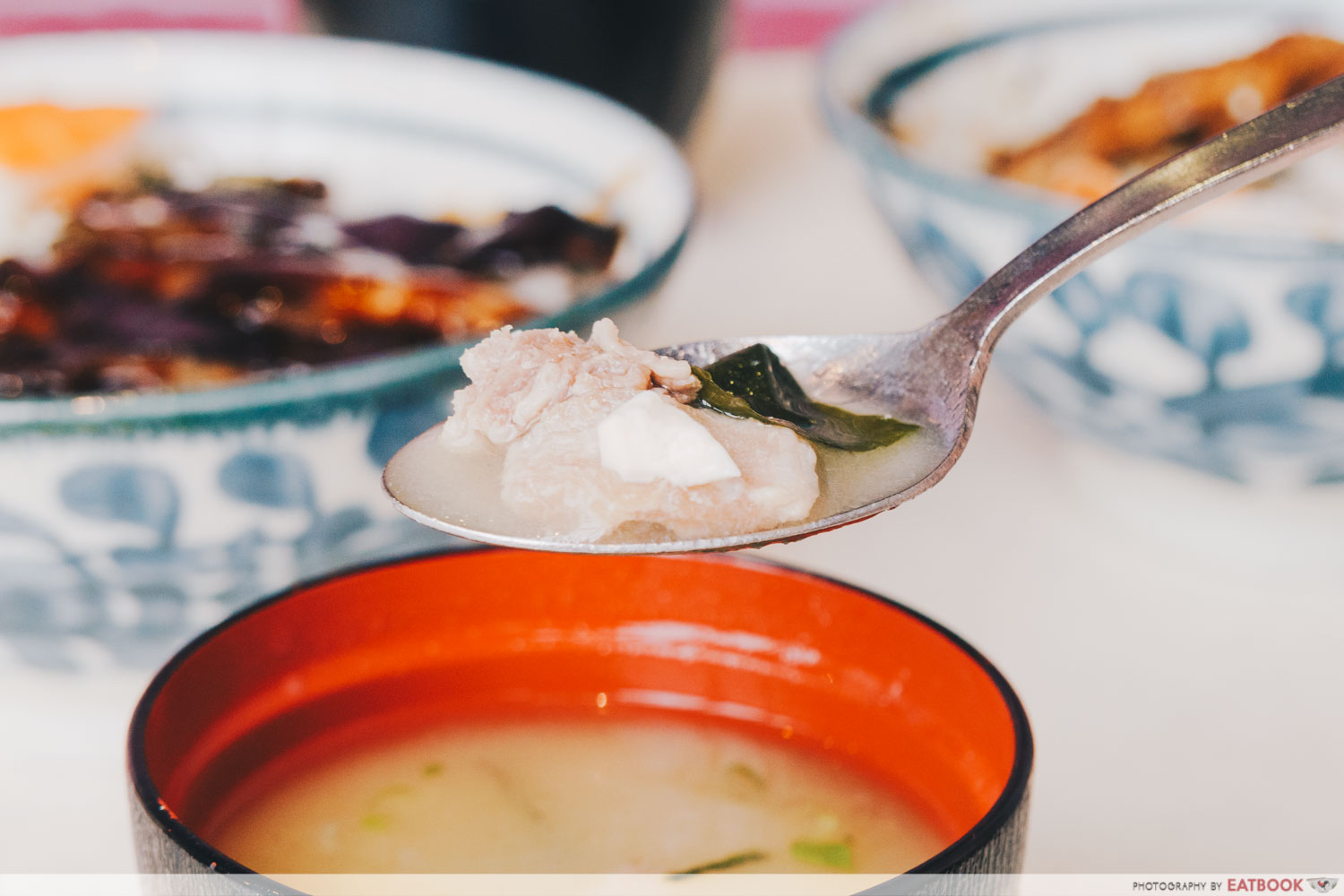 Their Iberico Miso Soup is complimentary with every donburi order. As its name promises, the broth contains pieces of thinly sliced Iberico pork, infusing the soup with a meaty flavour. 
Ambience at Buta Kabayaki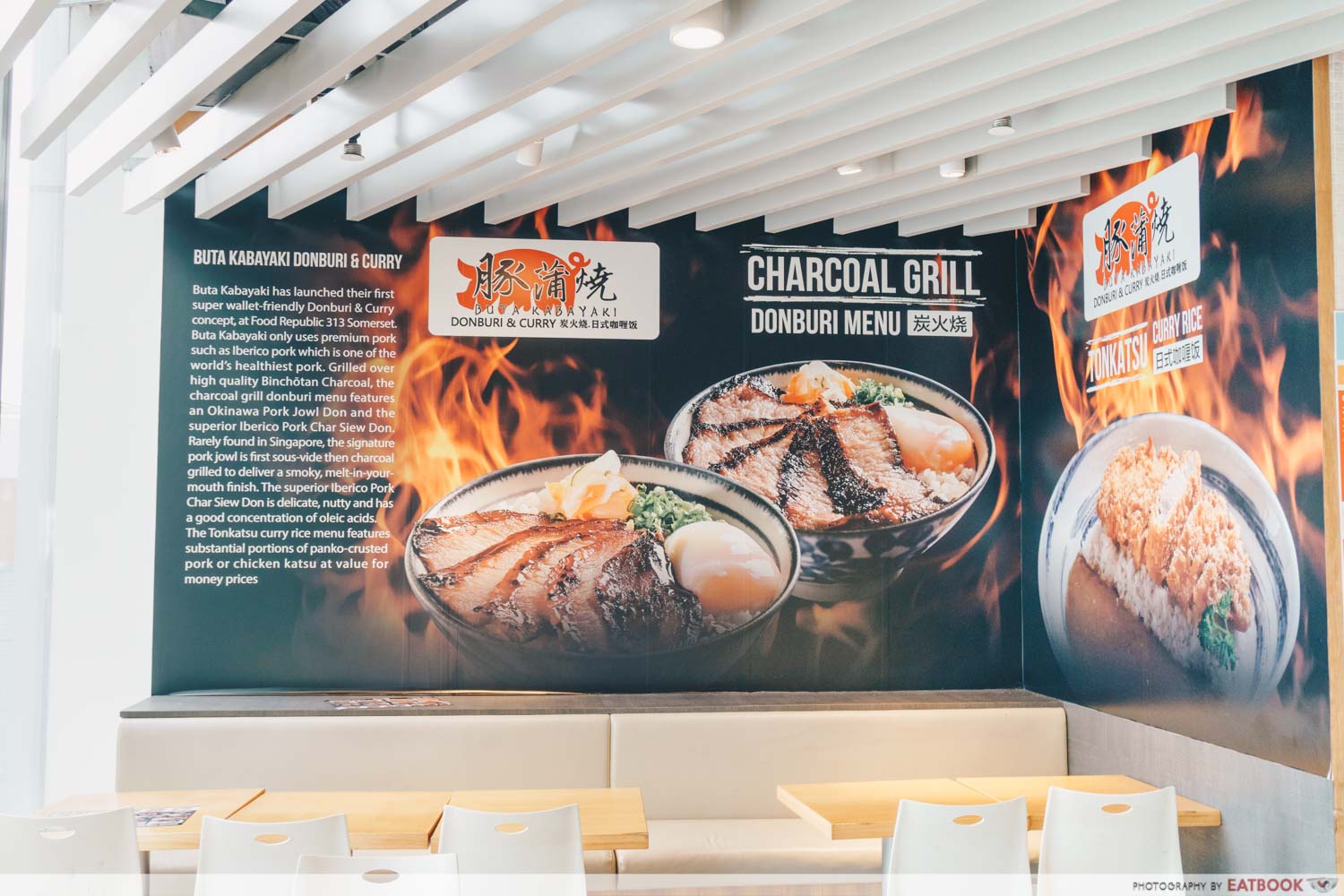 Dining here was a welcome change of landscape from other food options around the area. Because it's situated at the highest level of the mall rather than the basement, the place was illuminated by natural sunlight. 
The stall occupies its own corner of the food court and has a designated seating area. This means patrons of Buta Kabayaki won't have to engage in complex seat chope-ing arrangements to secure a table during peak mealtimes. With air conditioning and a spacious place to enjoy my meal, this place checked all the right boxes for me.
The verdict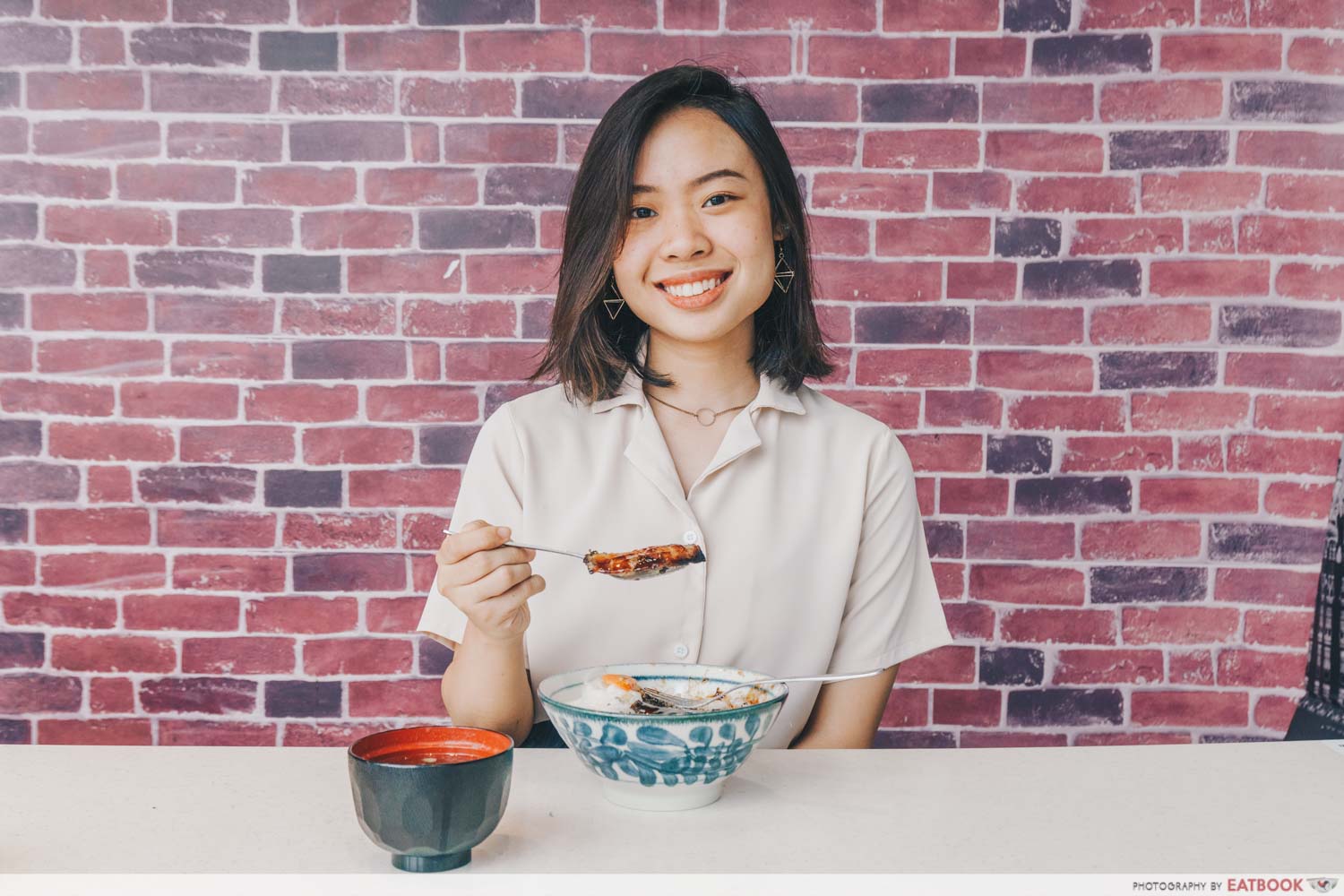 Overall, it was interesting to see how different cuts of pork, prepared in a variety of methods, could yield such contrasts in taste and texture. I was most surprised by how reasonable the prices and portion sizes were, considering the stall's prime location in the city's centre. Now that I've discovered such a compelling deal for Japanese fare in town, you can bet that I'll be making a visit during my next few shopping escapades. 
If you're looking for more wallet-friendly grub in town, check out our list of Somerset food spots to save you cash on your next shopping spree. 
10 Somerset Food Places With Mains Below $15 For Budget Clique Meetings
Address: 313 Orchard Road, Stall 24, Level 5, Food Republic, 313@Somerset, Singapore 238895
Opening hours: Daily 10am to 9pm
Website
Photos taken by Chng Jia Yan.
This is an independent review by Eatbook.sg.
Buta Kabayaki
Summary
Pros
– Good quality pork
– Char-grilled meat was expertly cooked
– Free miso soup
Cons
– Some rice bowls need more sauce
Recommended dishes: Iberico Pork Char Siew Don ($7.90), Teriyaki Pork Jowl Don ($7)
Opening hours: Daily 10am to 9pm

Address: 313 Orchard Road, Stall 24, Food Republic @313 Somerset, Level 5, Singapore 238895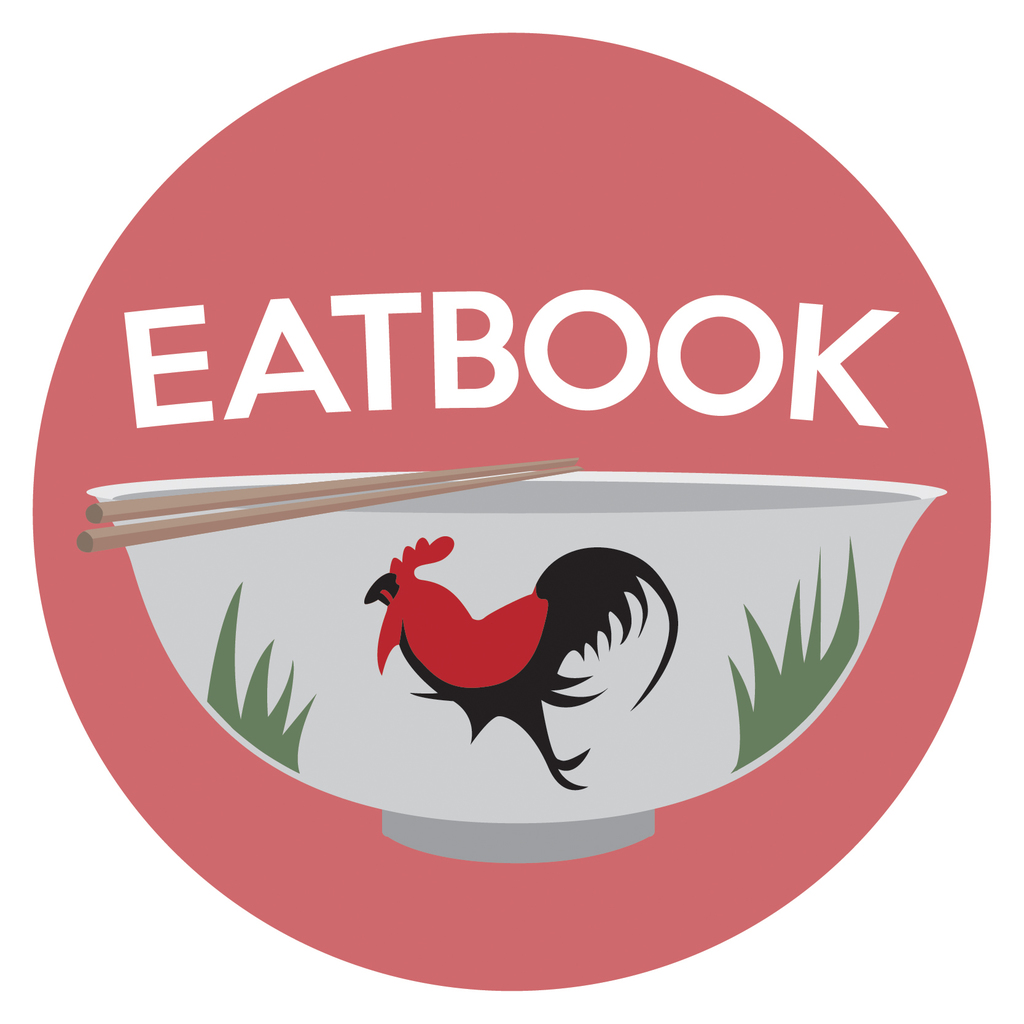 Drop us your email so you won't miss the latest news.