---
Hawker beef donburi that are affordable
---
While shooting for an episode of Eatbook Vlogs, a colleague and I got to try a $150+ wagyu beef donburi from Tatsuya and the experience was more painful than anything. In that short-lived moment when we devoured the bowl, it was blissful. Since then, however, I can't stop craving for that heavenly bowl which I can never afford unless I skip meals for an entire week. And so in an attempt to somewhat relive that experience, I've been on a hunt for cheap and good beef bowls that will temporarily satisfy without leaving me broke for the month!
---
1. Don
---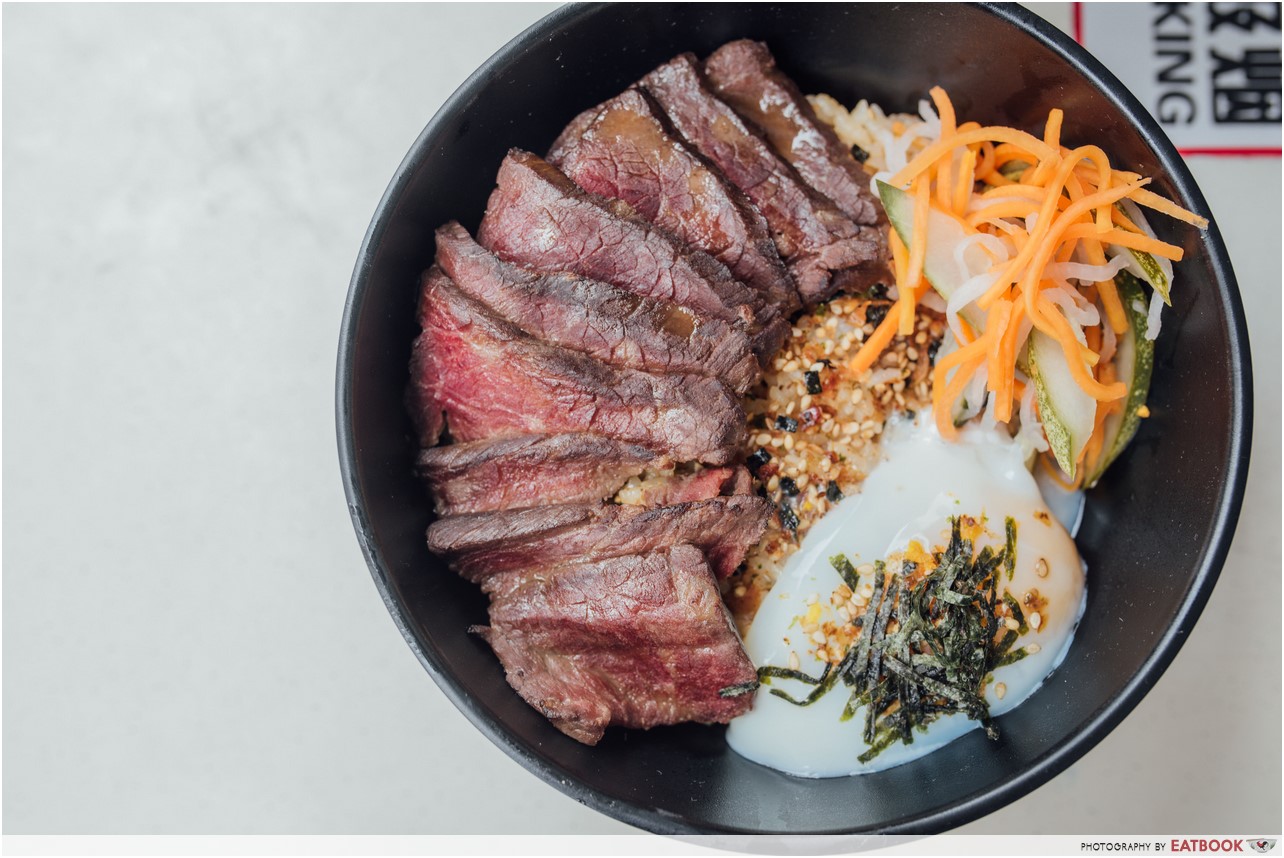 Talk about cheap and good donburi and the first place that comes to my mind is Don. Since I first read about their gigantic Kyodai Don ($28.90) that comes with salted egg tempura, wagyu beef, mentaiko salmon, Korean fried chicken, and Iberico pork belly, Don already shot up my list for over-the-top hawker stalls. While my favourite dish to get there is their Mentaiko Salmon Don ($9.90), beef lovers will like their Wagyu Beef Don ($12.90). This dish comes with torched sous-vide beef, a runny onsen egg, Japanese rice topped with furikake, and a side of pickled vegetables!
Find out how the giant Kyodai Don from Don tastes like!
Address: 30 Foch Road, #01-02, Singapore 209276
Opening hours: Thur-Tue 11am to 3pm, 6pm to 9:30pm
Tel: 9119 2619
Website
---
2. Tasty Street
---
Shout out to all those schooling at the Buona Vista area: here is a deal that you will not want to miss out on! Right next to Buona Vista MRT Station, you will find Tasty Street which serves Asian Black Pepper Wagyu Beef Bowl at $6.50. With a mixture of white and brown rice buried at the bottom of the bowl, the wagyu beef slices were accompanied by three different types of charred vegetables and an onsen egg. Prepared sous-vide style, the beef slices were juicy, tender, and generous in portion. On their simple menu, two other dishes that they also serve are Iberico Lor Bah Bowl ($6.50) and Truffle Hotplate Tofu Sous-vide Chicken Breast Bowl ($6.50).
Check out our full review of Tasty Street!
Address:1 Buona Vista Drive, #02-01, MOE Cafeteria, Singapore 138675
Opening hours: Mon-Fri 9am to 3pm
Website
---
3. Pepper Bowl 
---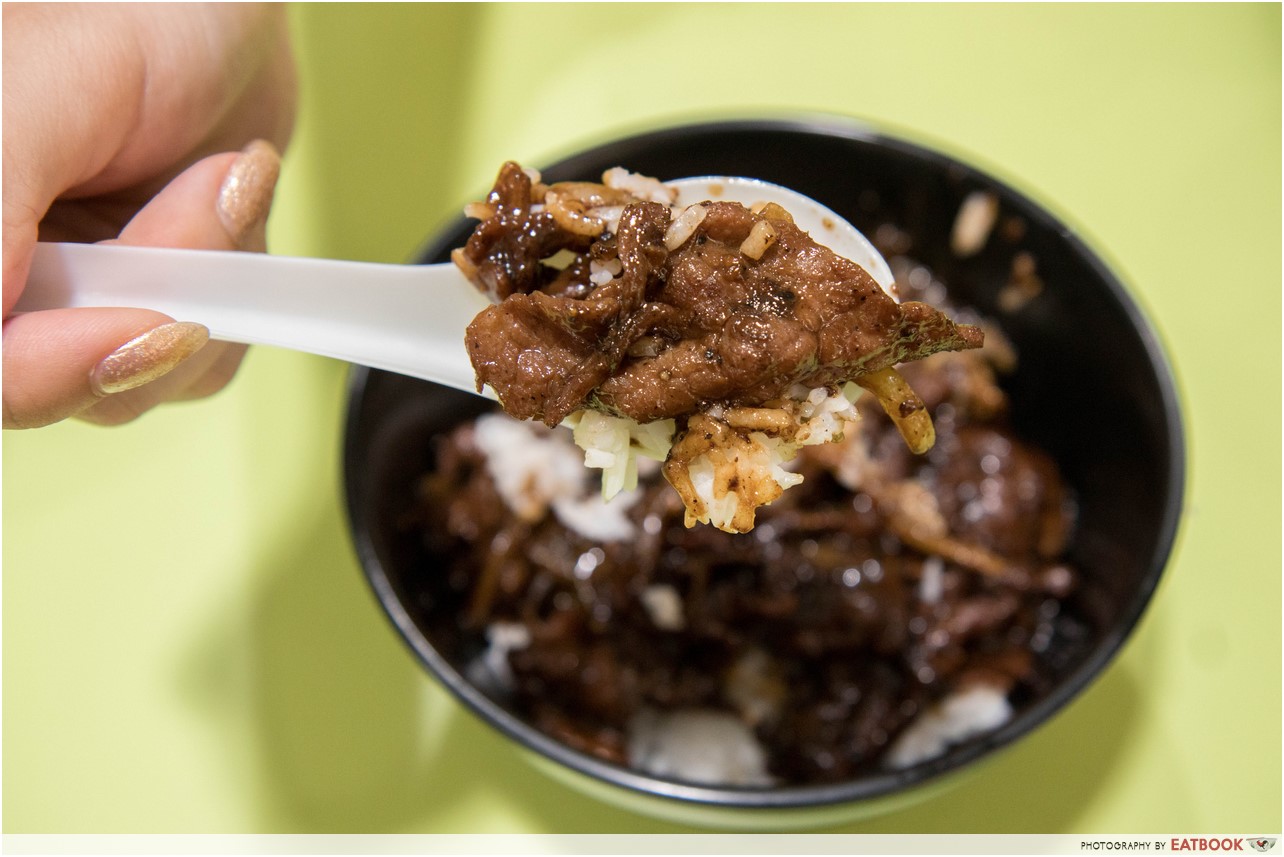 Probably one of the most "spoil market" hawker centres in Singapore, Amoy Street Food Centre is known to house many famous stalls including A Noodle Story and Piao Ji Fish Porridge. Though not the most famous stall, Pepper Bowl is another gem that can be found here. This stall serves peppery rice bowls at nothing more than $5! One of their bestsellers, the Black Pepper Beef Rice ($5) comes with wok hei-packed beef slices and caramelised onions all coated with a thick layer of savoury and peppery sauce. For an additional $0.60, you can also have an onsen egg to complete your rice bowl!
Find out more about other rice bowls found at Pepper Bowl!
Address: 7 Maxwell Road, #02-102, Amoy Street Food Centre, Singapore 069111
Opening hours: Mon-Fri 11am to 3pm
---
4. Don & Udon
---
Another beef bowl that can be found at a hawker centre is Don and Udon at Chinatown Complex. While the beef slices from Pepper Bowl comes coated with specks of black pepper, the Gyu Niku Don ($5.50) here comes with slices that are topped with black and white sesame seeds. Embellished with bits of chilli flakes, the meat also gives a punch which goes well with the warm white rice. When you're there, another dish that is worth trying would be their Unagi Don ($7) served with a piece of omelette.
Find out more about our experience at Don and Udon!
Address: 335 Smith Street, #02-167, Chinatown Complex Market, Singapore 050335
Opening hours: Daily 12pm to 9pm
---
5. Gyu Nami 
---
If you are looking for a bowl of beef don that satisfies not just your hunger but also your Instagram feed, Gyu Nami's Wagyu Roast Beef Donburi ($10) will do the job. Sandwiched between a row of stalls on the the second level of Amoy Street Food Centre, Gyu Nami often draws a long queue even though they only offer that one dish on their menu. Their beef donburi is made of a mound of Japanese rice drizzled with spicy sriracha sauce with slices of lean wagyu beef draped over the rice. With an onsen egg sitting on top of the little mountain of meat, the dish is finished off with a sauce made of yoghurt, sesame, and mayonnaise.
Check out our review of Gyu Nami's beef donburi!
Address: 7 Maxwell Road, #02-126, Amoy Street Food Centre, Singapore 069111
Opening hours: Mon-Sat 11am to 3pm
Tel: 9066 3566
Website
---
6. Kitchen @ Work
---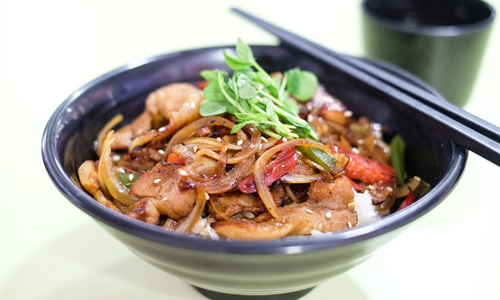 Image credit: Ci Yuan Hawker Centre
Located in Ci Yuan Hawker Centre, the first hawker centre found in a community centre, Kitchen @ Work is one of the stalls that serves Japanese cuisine. From donburi to udon, all their dishes are tagged with an affordable price. Their Yaki Niku Don ($6) comes with sliced beef, shredded onions, and capsicums that are torched to give a light burnt taste. For those looking for something even more wallet-friendly, they also serve Chicken Karaage Don at just $4.50!
Address: 51 Hougang Avenue 9, #01-35, Ci Yuan Hawker Centre, Singapore 538776
Opening hours: Tue-Sun 11am to 9:30pm
---
7. The Burning Oak 
---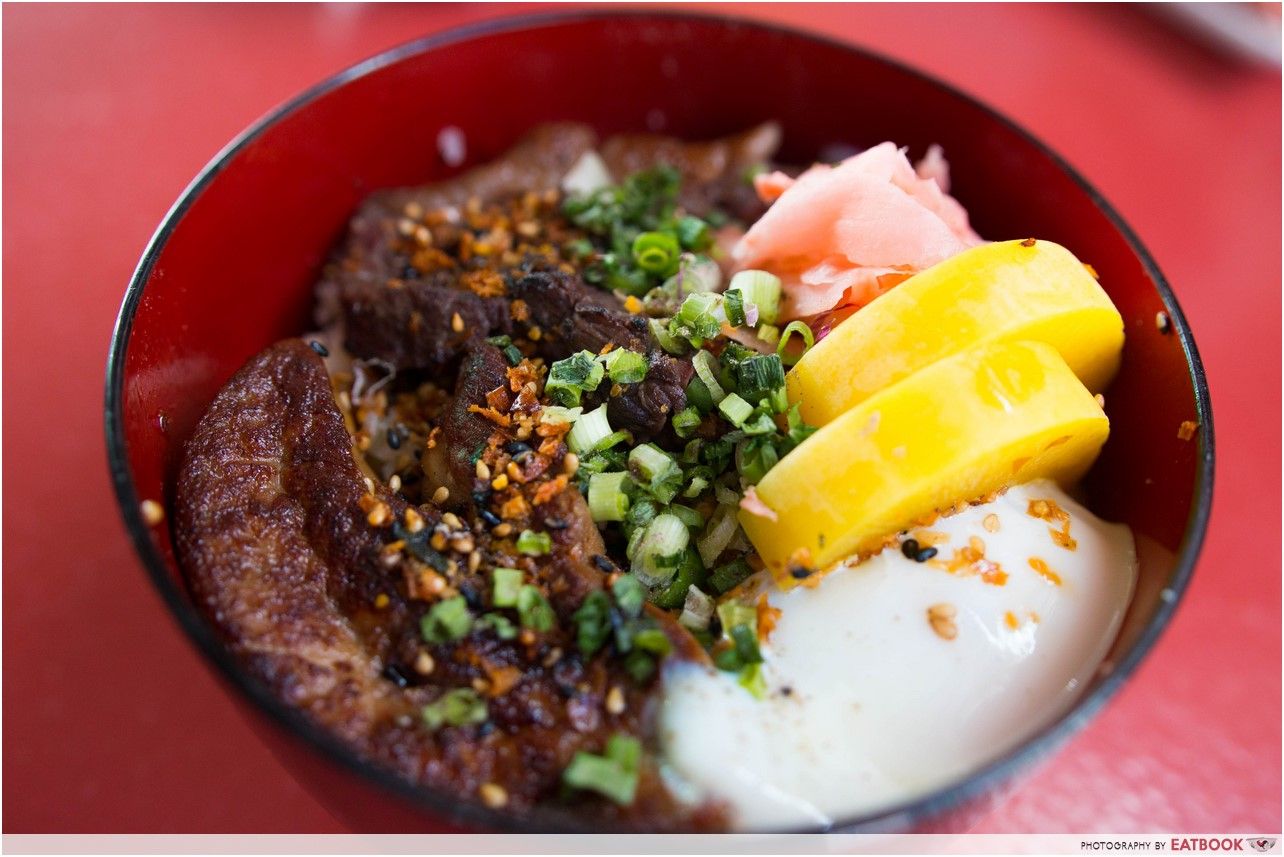 Compared to all the other beef donburi on the list, this one comes with a steeper price. However, those who have visited The Burning Oak would know the quality of their food makes every cent that you pay worth it. For $16, you can get their Truffle Wagyu Donburi which comprises braised wagyu, minced beef, and an onsen egg on top of a bed of rice. For the more atas ones who crave for luxury food even in a hawker centre, the stall also serves Foie Gras and Beef Don ($20) where minced beef is replaced with a piece of foie gras!
Check out our full review of The Burning Oak!
Address: 348 Bedok Road, #02-16, The Bedok Marketplace, Singapore 469560
Opening hours: Tue-Thur 12pm to 1:30pm, 6pm to 9:30pm, Fri-Sat 12pm to 1:30pm, 6pm to 10pm, Sun 6pm to 10pm
Website
---
No better way to get your protein and carbs
---
While some places may serve beef that are tougher or less marinated than others, it is still hard to go wrong with a hearty and comforting bowl of meat and rice, especially when they are made so affordable. But if beef is not your thing, we also have a list of affordable donburi for you to check out!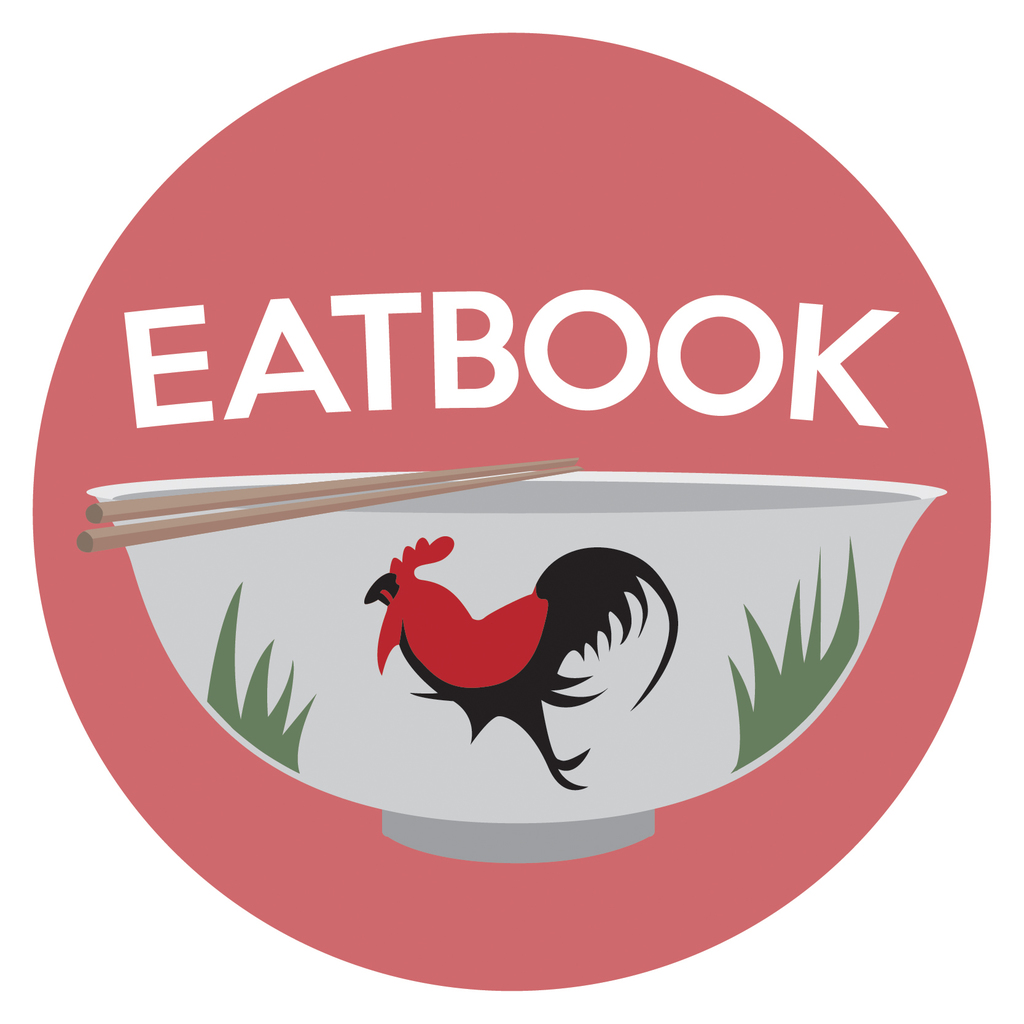 Drop us your email so you won't miss the latest news.