Wagyu Roast Beef Donburi from Gyu Nami
Update (5 April 2019): Gyu Nami at Amoy Street Food Centre has permanently closed. Their Orchard outlet is located at 277 Orchard Road, #B2-06, orchardgateway, Singapore 238858. They open daily from 11:30am to 9:30pm.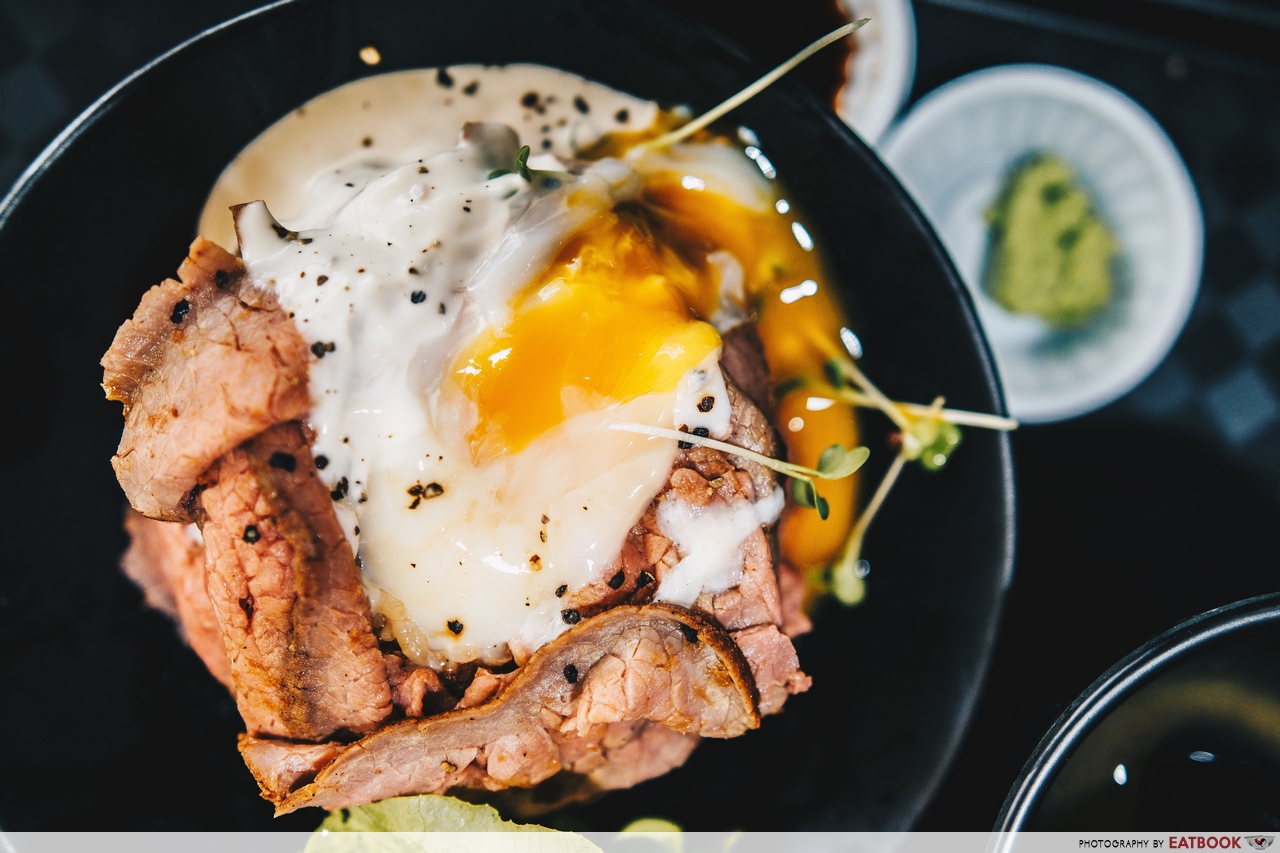 Young food sellers have been gradually populating pasar malams and hawker centres, injecting creative iterations and adding variety to our food scene. I tend to find myself feeling encouraged whenever I see their energy and willingness to venture into a job that requires hard work. Often, my conversations with them reveal that they have little to no background in food and business. Knowing that they are going against the norm despite this, I can't help but applaud their courage. It somehow gives me something to reflect on.
Gyu Nami is one of the latest stalls opened by young hawkerpreneurs. Operated by three friends, they were inspired to sell an affordable standard of gourmet food. There's currently only one dish on their menu, which is wagyu beef donburi.
Food at Gyu Nami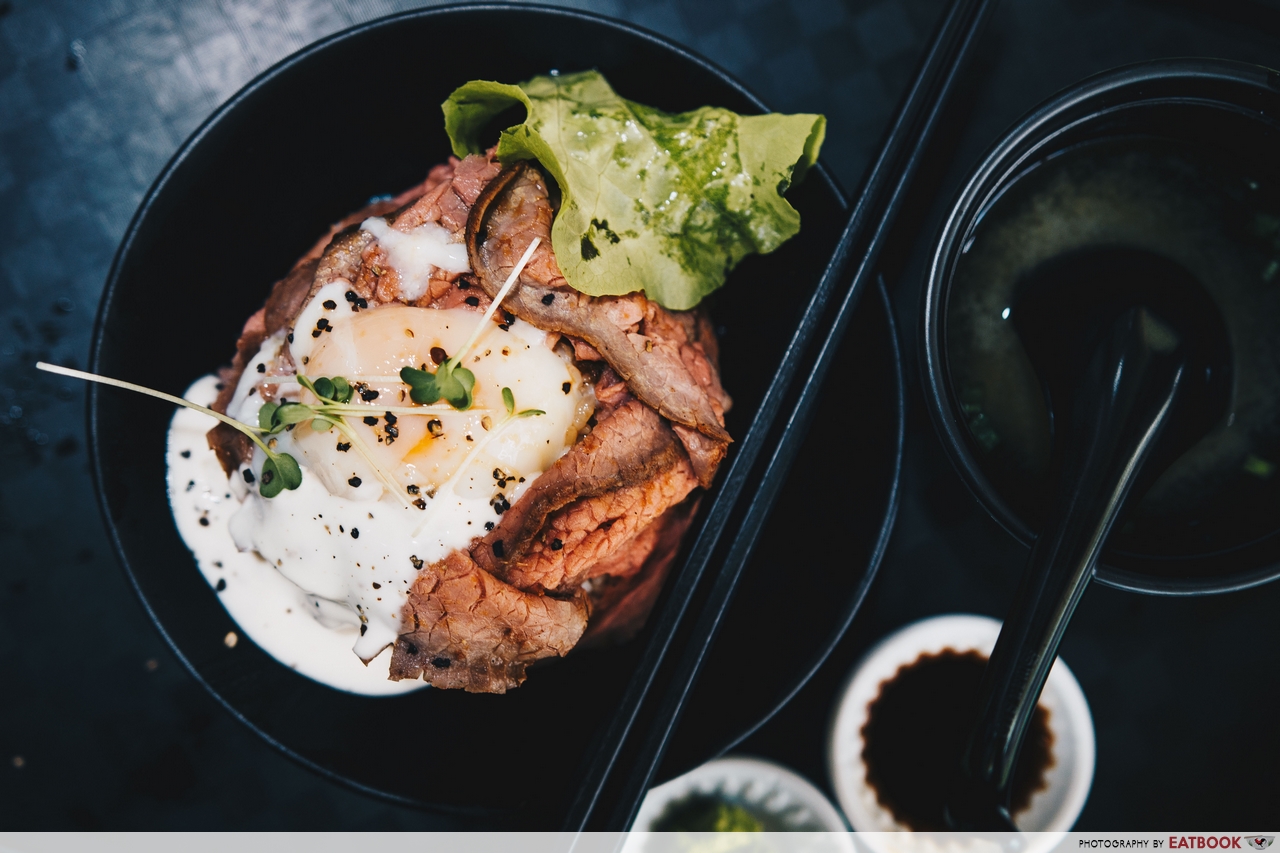 We ordered Wagyu Roast Beef Donburi ($10) and were served without much delay. A mound of Japanese rice sat at the base of the bowl, drizzled with spicy sriracha sauce. Slices of roasted wagyu beef were flavoured with onion sauce and draped over the rice, covering it to look like a little monument of beef. An onsen egg was placed on top, and white sauce that was made of yoghurt, sesame and mayonnaise was squeezed over the dish. A garnishing of sprouts and coarse black pepper completed it.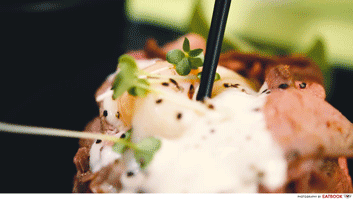 When we broke the onsen egg, yolk flowed out easily in a yellow stream, mixing into the white sauce. The egg was cold but cooked just right.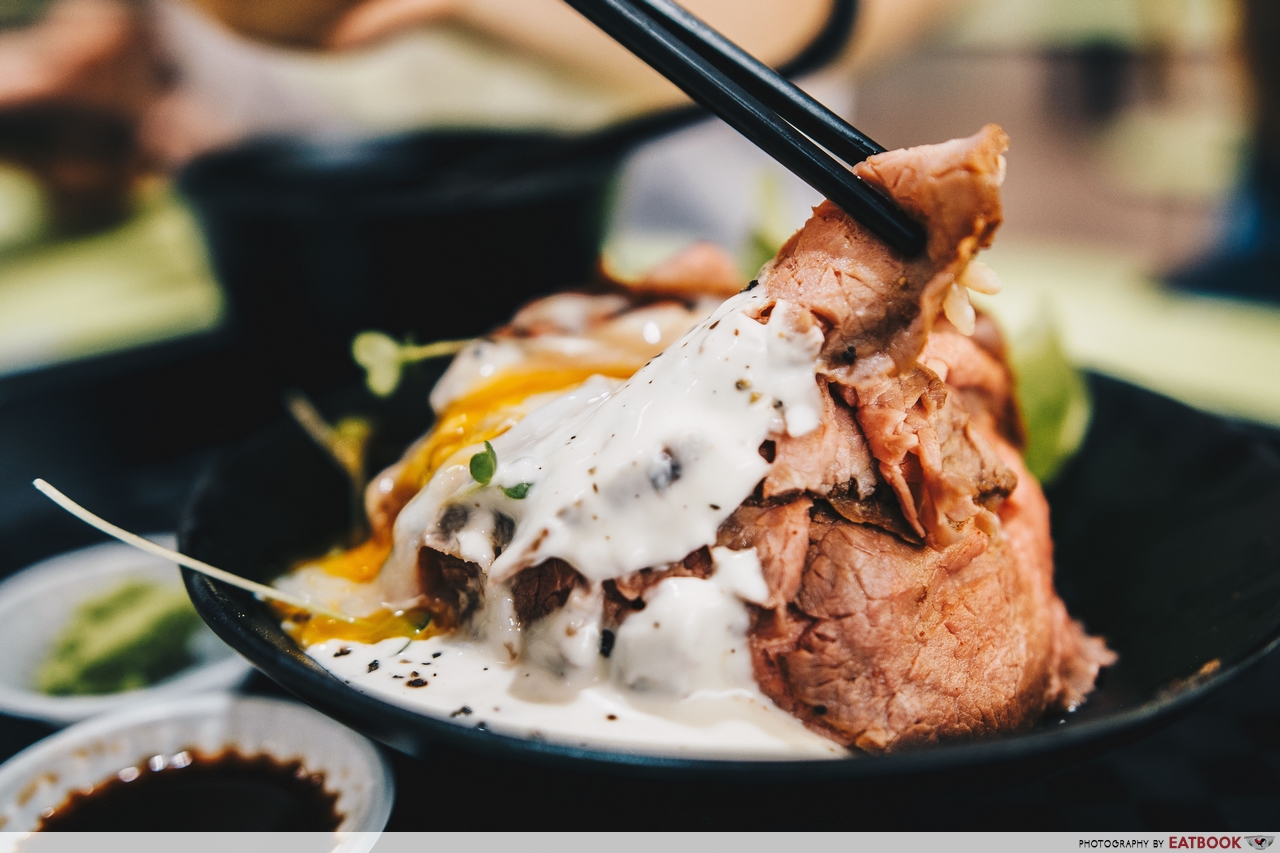 Cooked to medium rare, the wagyu slices blushed with a pink hue. They were lean but soft and weren't sliced too thinly.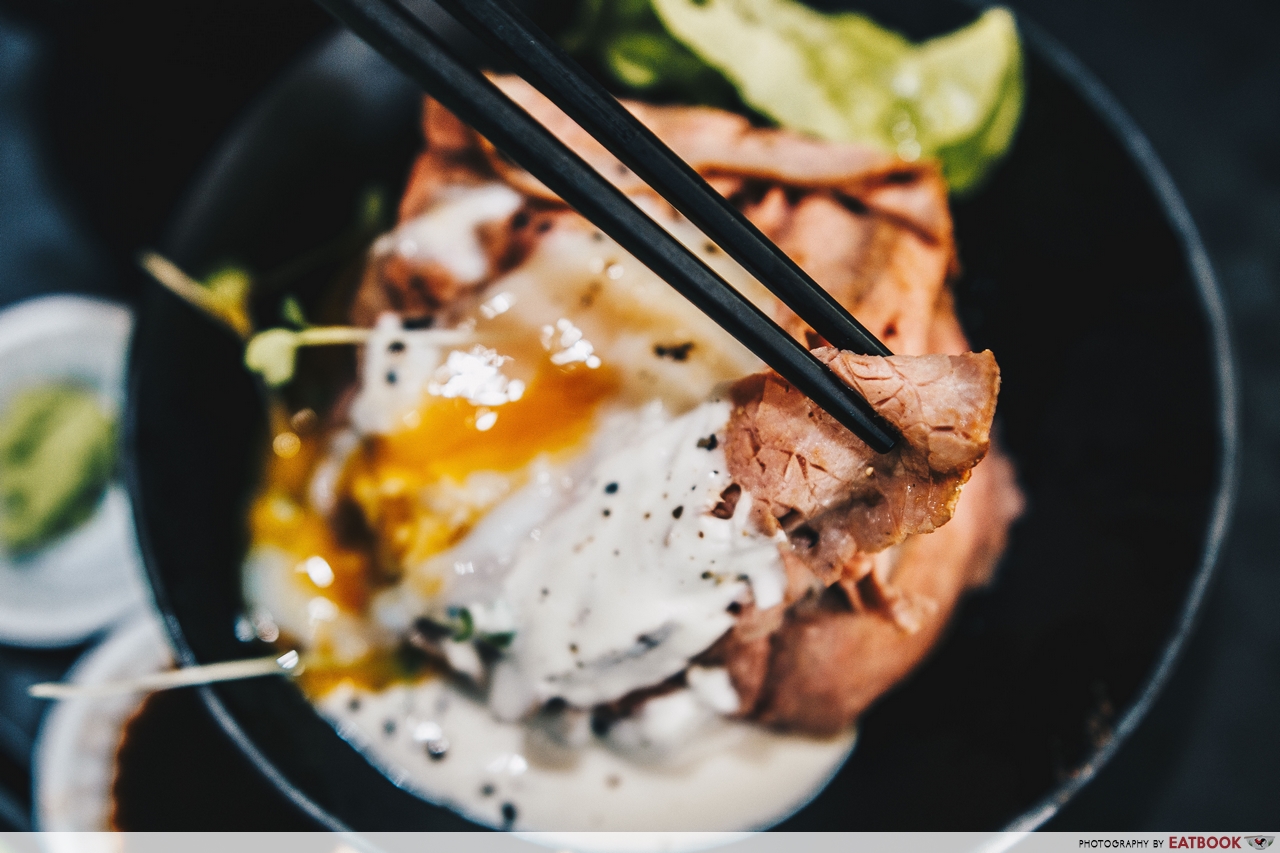 We counted about seven slices and were told that each portion has 100g of wagyu beef. Although the beef wasn't marbled with fats, they were tender to chew and easy to tear apart. They were savoury and didn't feel jelak.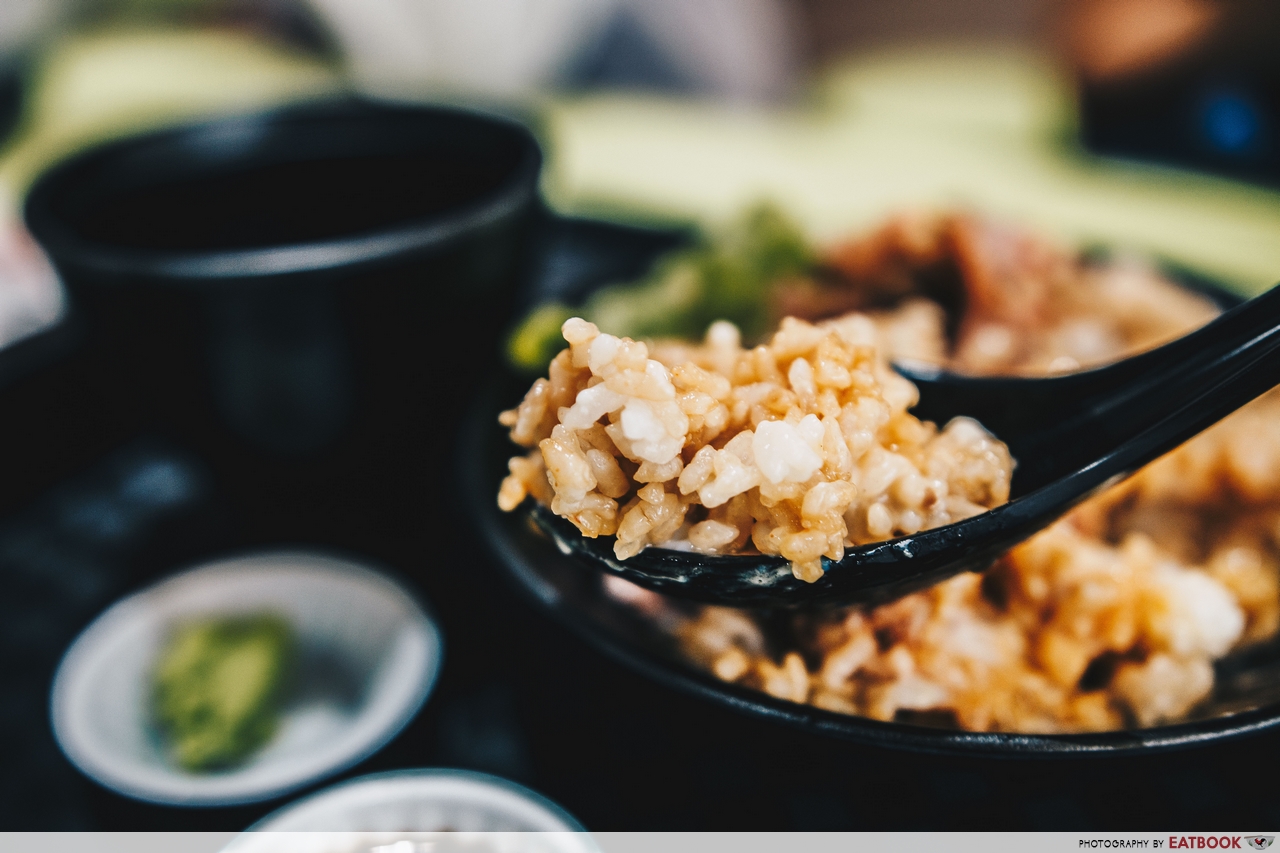 I gave our donburi a good mix and was pleased that there was enough sauce to flavour all of the rice. However, the rice was slightly too moist, and could be easily improved on by cooking the rice with less water.
The seasoning sauces could be better as we couldn't distinguish what they were made of. Making their taste more intense would have helped to increase the depth of flavour. The onsen egg overpowered the sauces so my meal generally tasted of yolk.
Initially, upon receiving the donburi, we thought it looked smaller than we expected. However, it made a filling meal due to the beef. The side of miso soup was nice as it didn't taste overly diluted.
Ambience at Gyu Nami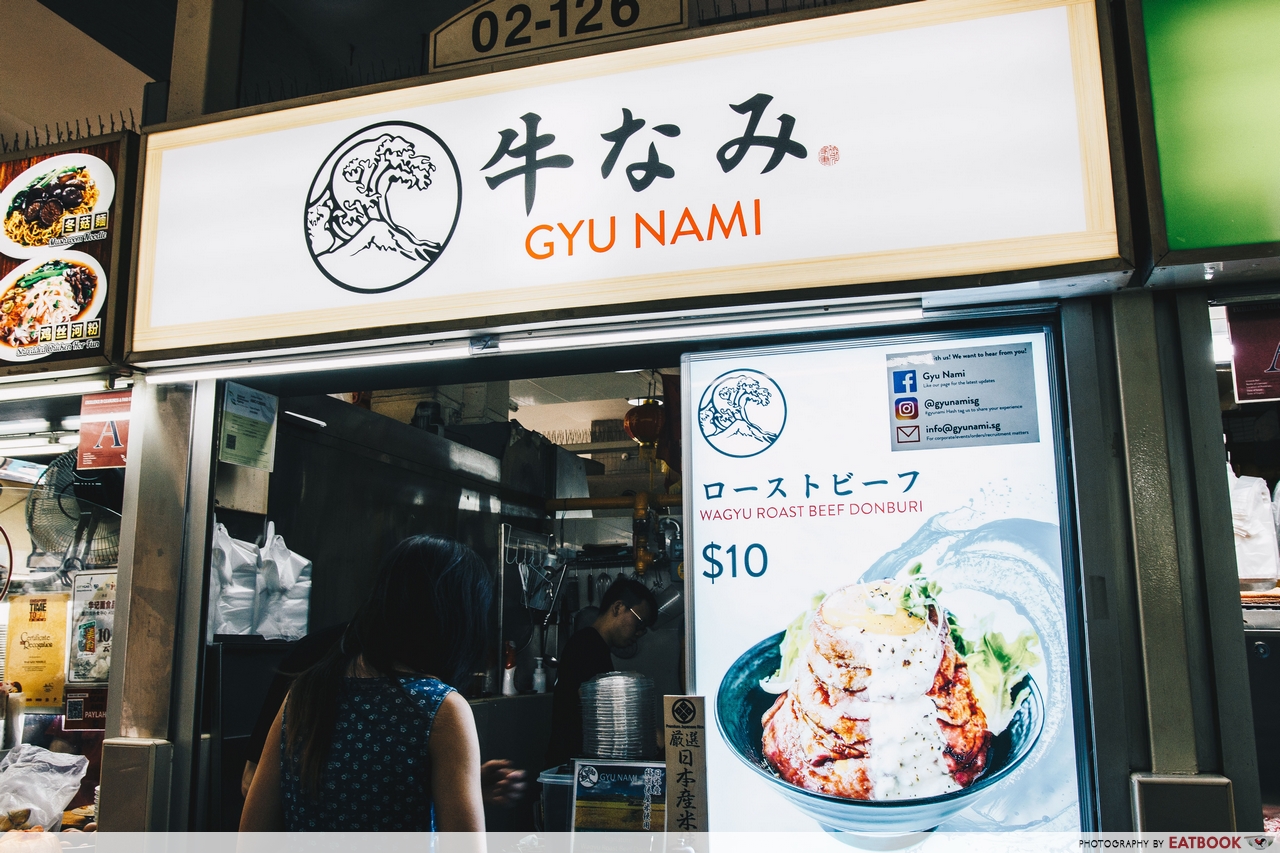 Gyu Nami is a brightly lit stall located at the second storey of Amoy Street Food Centre. Since they only sell Wagyu Roast Beef Donburi, ordering is simple as you only have to tell the staff member whether you are ordering to take away or dine-in. Service is friendly and you can watch them put together your meal in their kitchen which looks clean and tidy.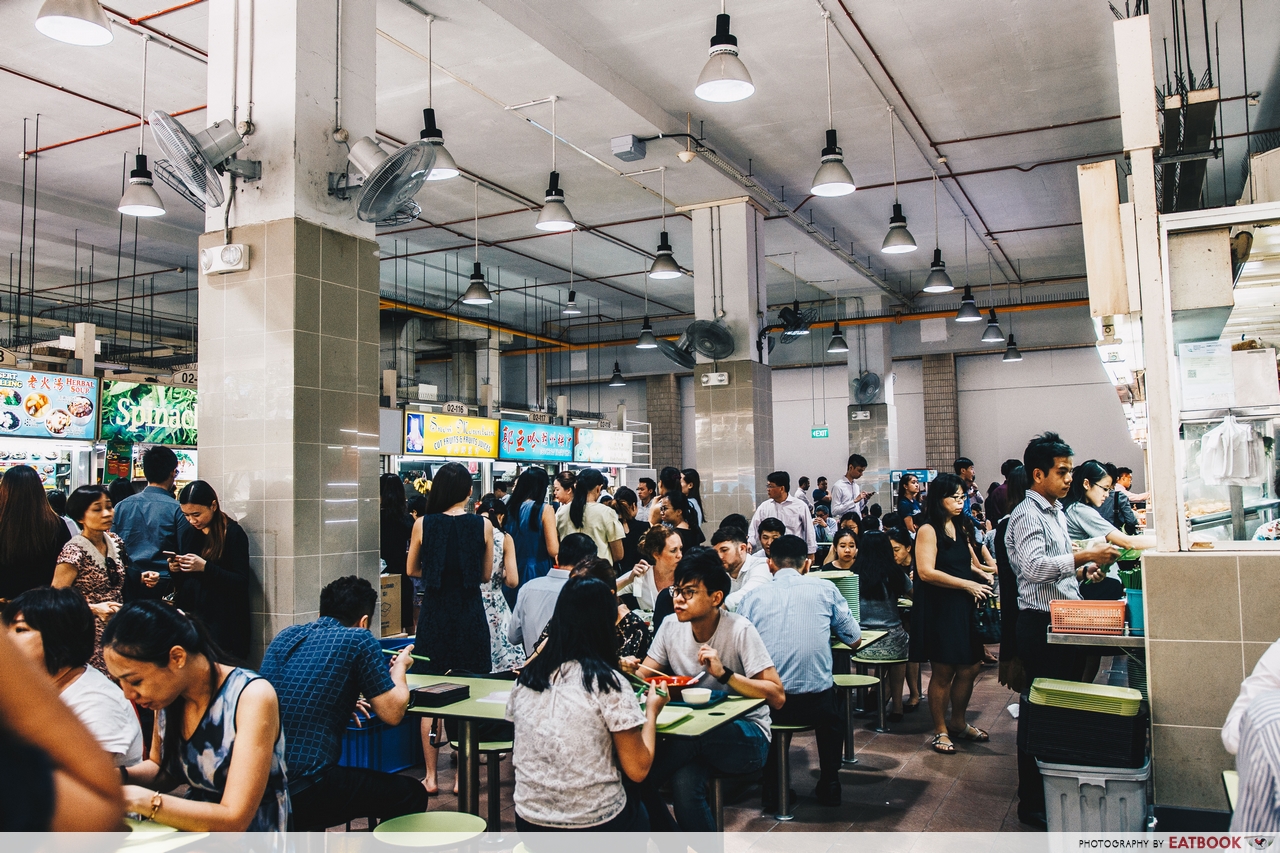 It was slightly stuffy in the hawker centre despite the strong fans, so we would suggest sitting closer to edges of the hawker centre as those areas are better ventilated and cooler. Amoy Street Food Centre gets crowded during meal hours, with snaking queues for some of the older stalls that are very popular. There wasn't a very long line at Gyu Nami, which is perhaps because they are still new. However, they sell out early sometimes, as they are still adjusting to the amount of food they prepare to the volume of patrons.
The verdict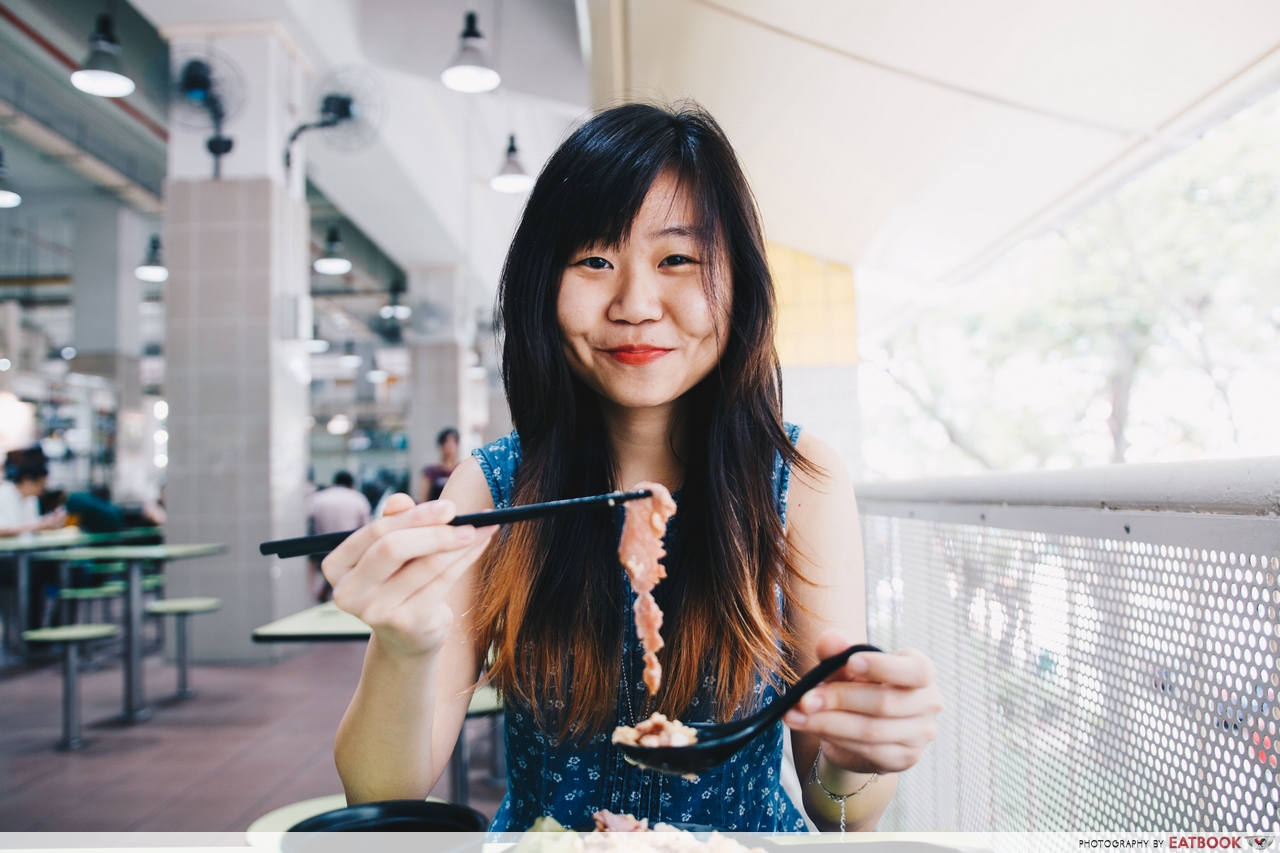 Gyu Nami is very new and is still making adjustments to enhance the taste of their dish. Although there's room for improvement, they're on their way there. Since they opened, they've been actively gathering feedback and making changes accordingly, such as to the thickness and amount of meat. I'd return in the later months to find out how much the Wagyu Roast Beef Donburi has changed. They have plans to expand the menu after business stabilises, so I'm curious to find out how their new dishes will fare too.
To me, their donburi is good to have once in a while, as a switch from the usual hawker fare. It's filling and doesn't leave you sweating. Since Gyu Nami's prices aren't exorbitant, their wagyu beef would make a mini pampering session. For more pocket-friendly wagyu dishes, check out this list of affordable wagyu beef around Singapore! If Gyu Nami is out of the way for you, Don and The Burning Oak are hawker stalls that serve wagyu as well. 
Address: 7 Maxwell Road, #02-126, Amoy Street Food Centre, Singapore 069111
Opening hours: Mon-Sat 11am to 3pm
Tel: 9066 3566
Website
Gyu Nami is not a halal-certified eatery.
This is an independent review by Eatbook.sg.
Summary
Pros
– Filling portions
– Tender wagyu beef
– Friendly service
Cons
– Taste of sauces were too subtle
– Rice can be improved on
Recommended Dishes: Wagyu Roast Beef Donburi ($10)
Operating Hours:
Mon to Sat 11am to 3pm
Tel:
9066 3566
Address: 7 Maxwell Road, #02-126, Amoy Street Food Centre, Singapore 069111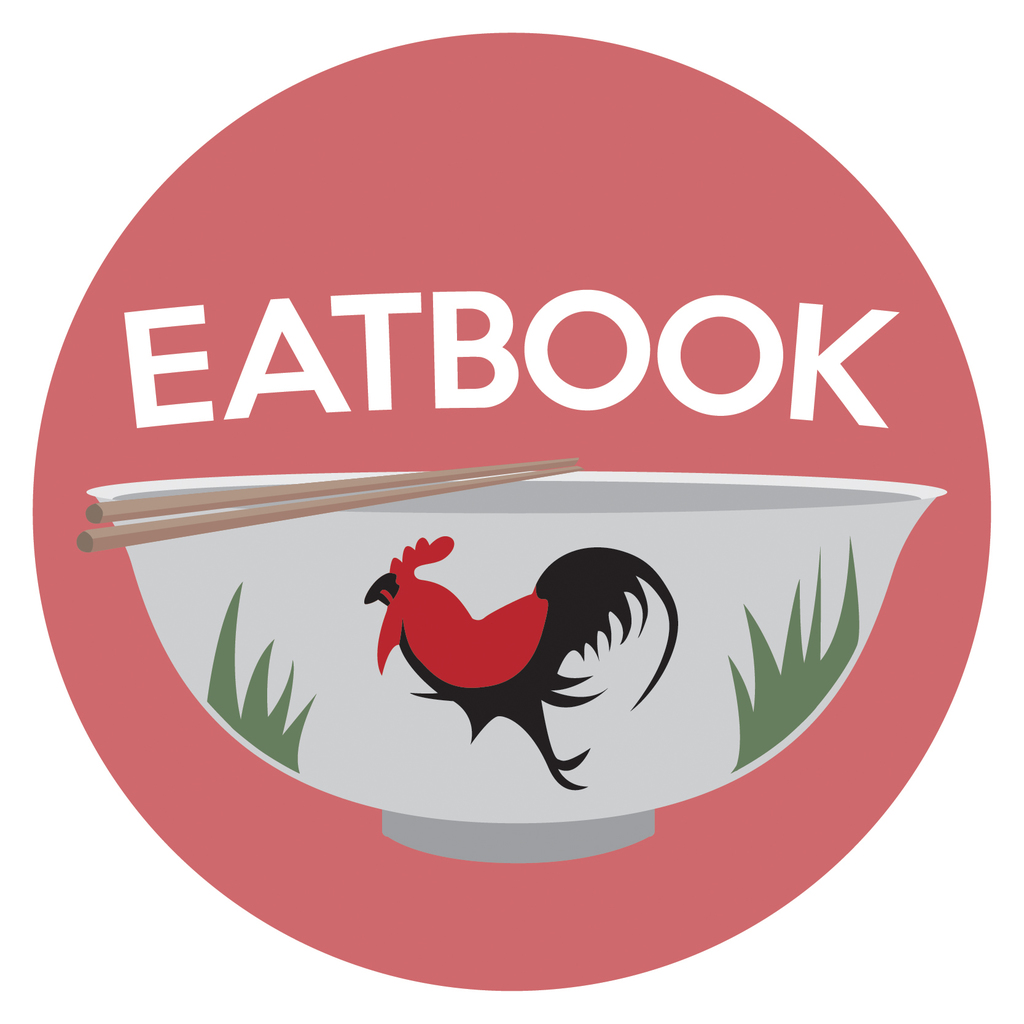 Drop us your email so you won't miss the latest news.