Don And Udon offers Japanese food at $7 and under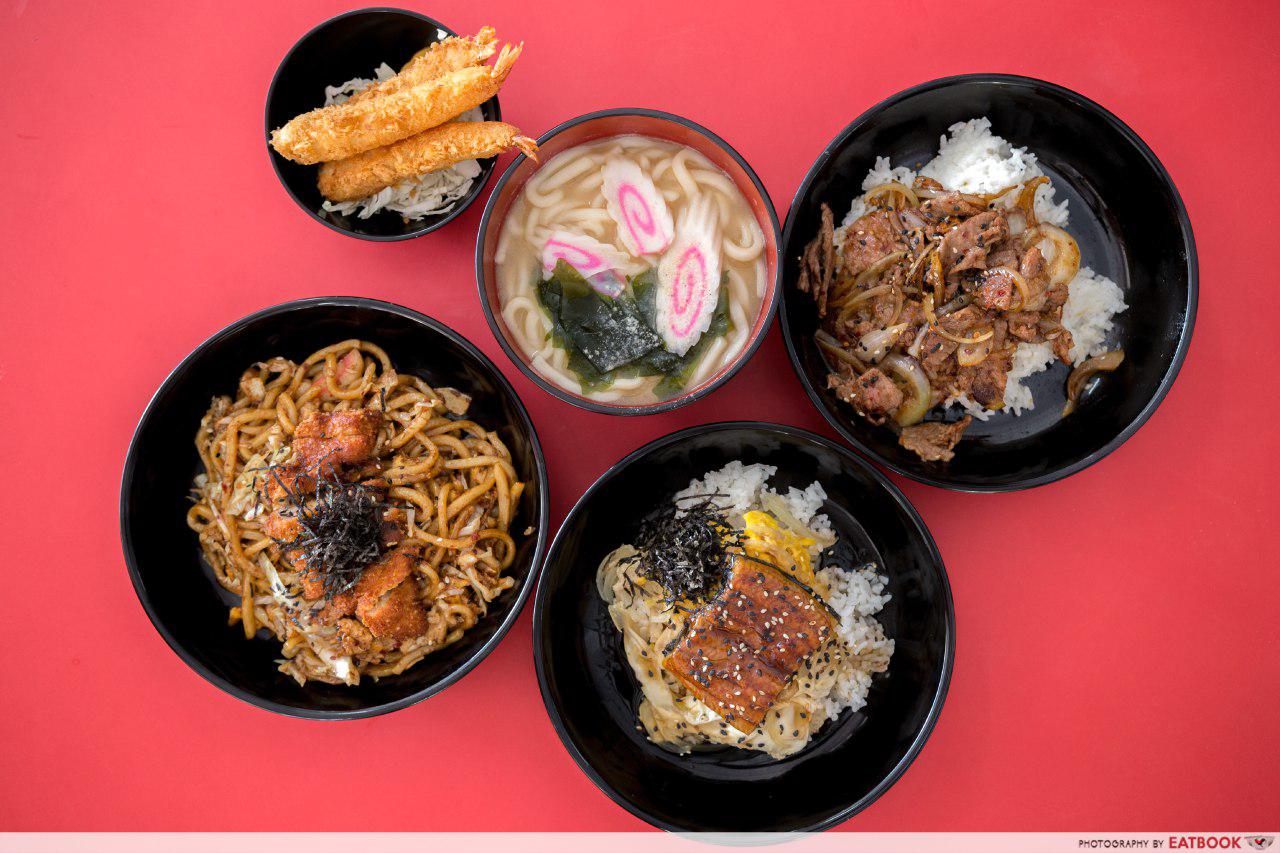 Japanese cuisine may be my favourite, but hole-in-the-wall joints I'm familiar with are out of my budget, and restaurants aren't even in the picture. All too often, my Japanese food cravings end up gnawing at my brain. I've learnt to stave them off with instant noodles or chye png (economical rice) most of the time, but they obviously aren't at all similar.
I usually make do with my super-tight budget, but quality hawker food has been in trend, helping me cut back on quite a bit of food money. Good hawker stalls have a number of tasty dishes that can compete with restaurants, so I decided to check out Don and Udon in Chinatown Complex, which is a Japanese hawker stall with meals from $4.50 to $7.
Food at Don And Udon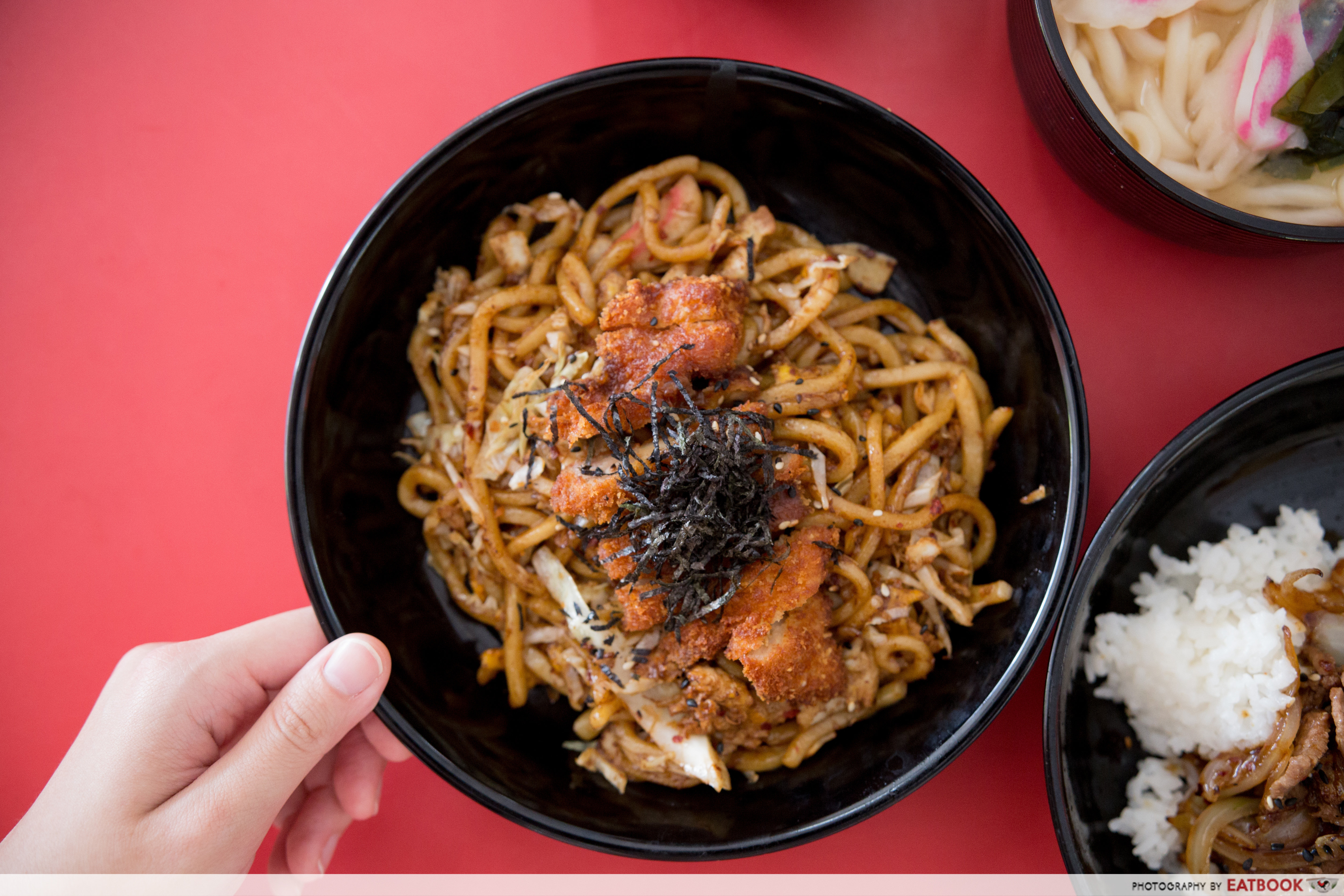 I was curious to try Yaki Udon ($4.50) for a change from rice and soupy noodles. A large and shallow bowl came filled with a brown mix of stir-fried noodles, scrambled eggs, cabbage shreds, and was topped with a fried chicken cutlet and seaweed.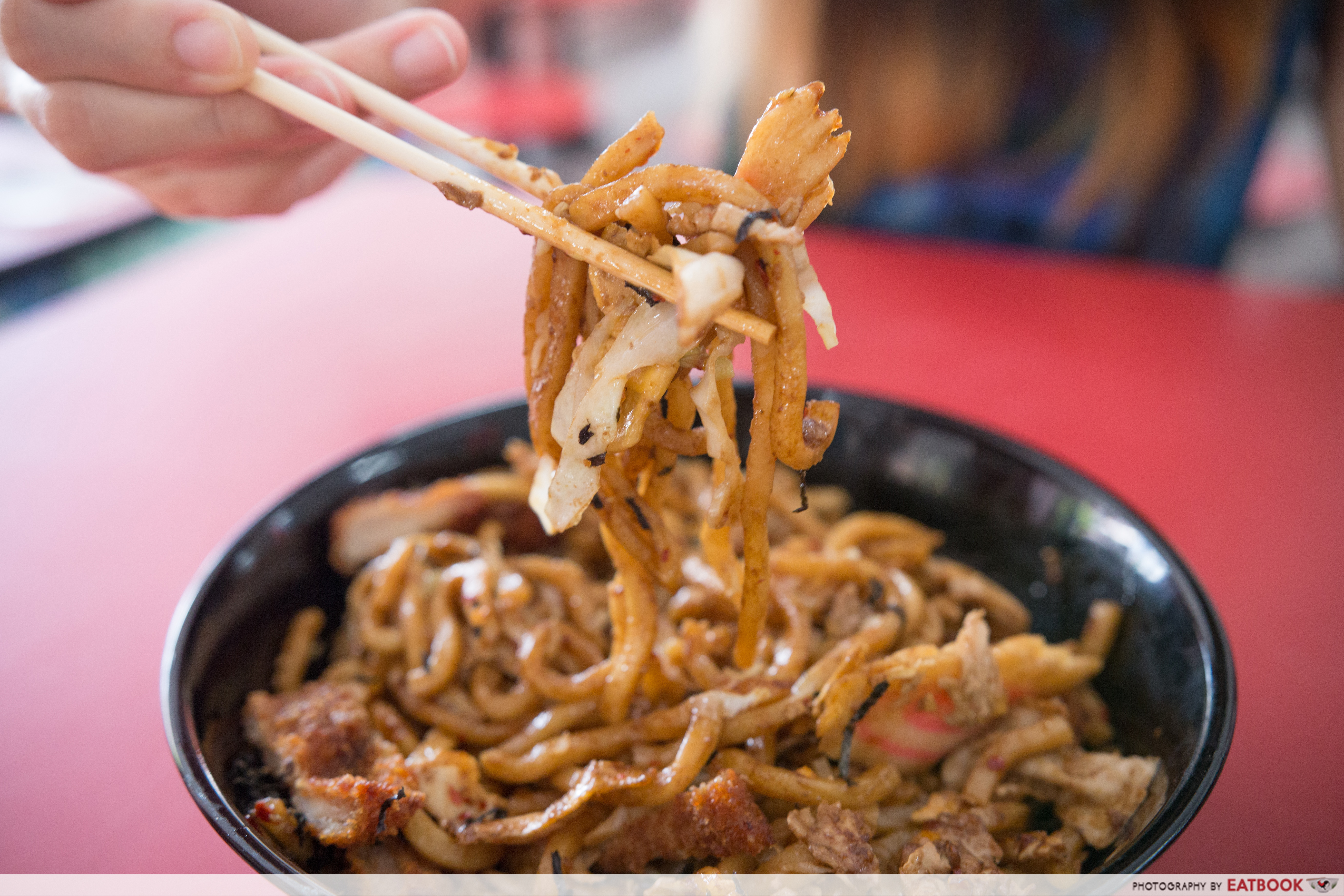 I gave the udon a quick toss and tucked into its mix of textures. The cabbage gave the soft and slightly chewy noodles crunchiness, and the scrambled eggs made it feel like a satisfying mouthful. Sadly, the udon wasn't well-seasoned despite its deliciously brown colour and tasted rather flat. Working on its taste would easily make this dish a lot more appetising.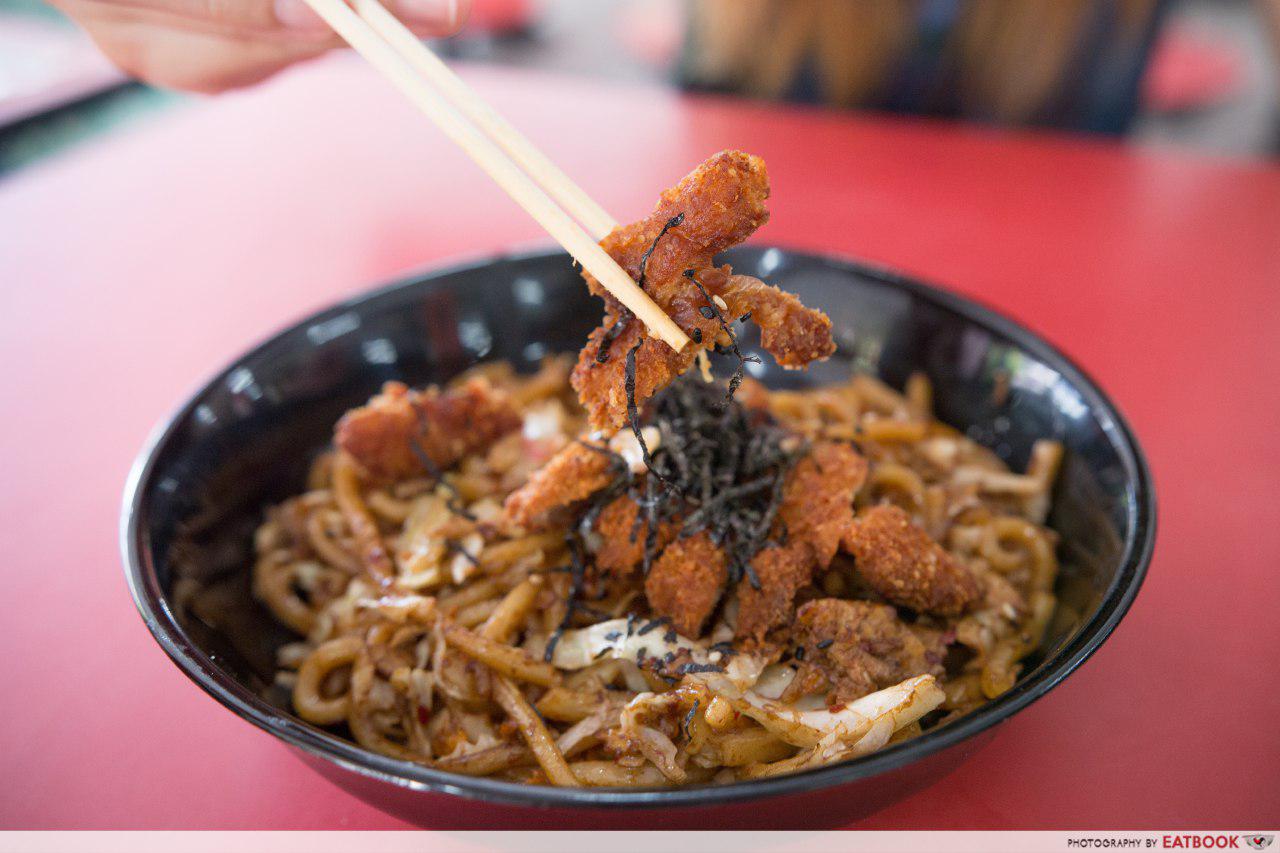 The chicken cutlet that came with it helped to flavour the udon. It was well-fried with crispy edges and cut into slices. A bite into its crunchy breading tasted sweet without being greasy and the chicken wasn't too dry.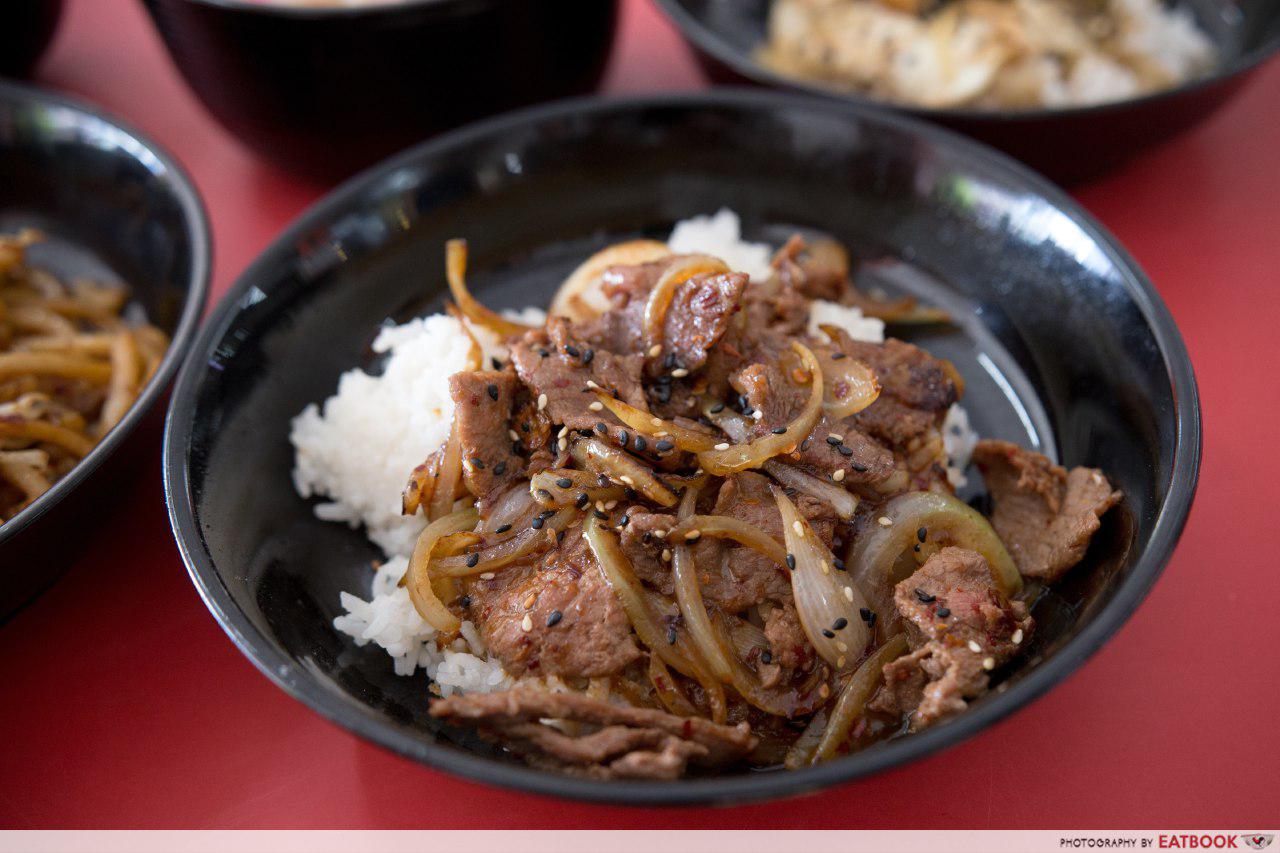 Beef seemed like a good idea for some protein so we got Gyu Niku Don ($5.50). The dish came with slices of stir-fried beef and onions on top of rice, garnished with sauce, and black and white sesame seeds.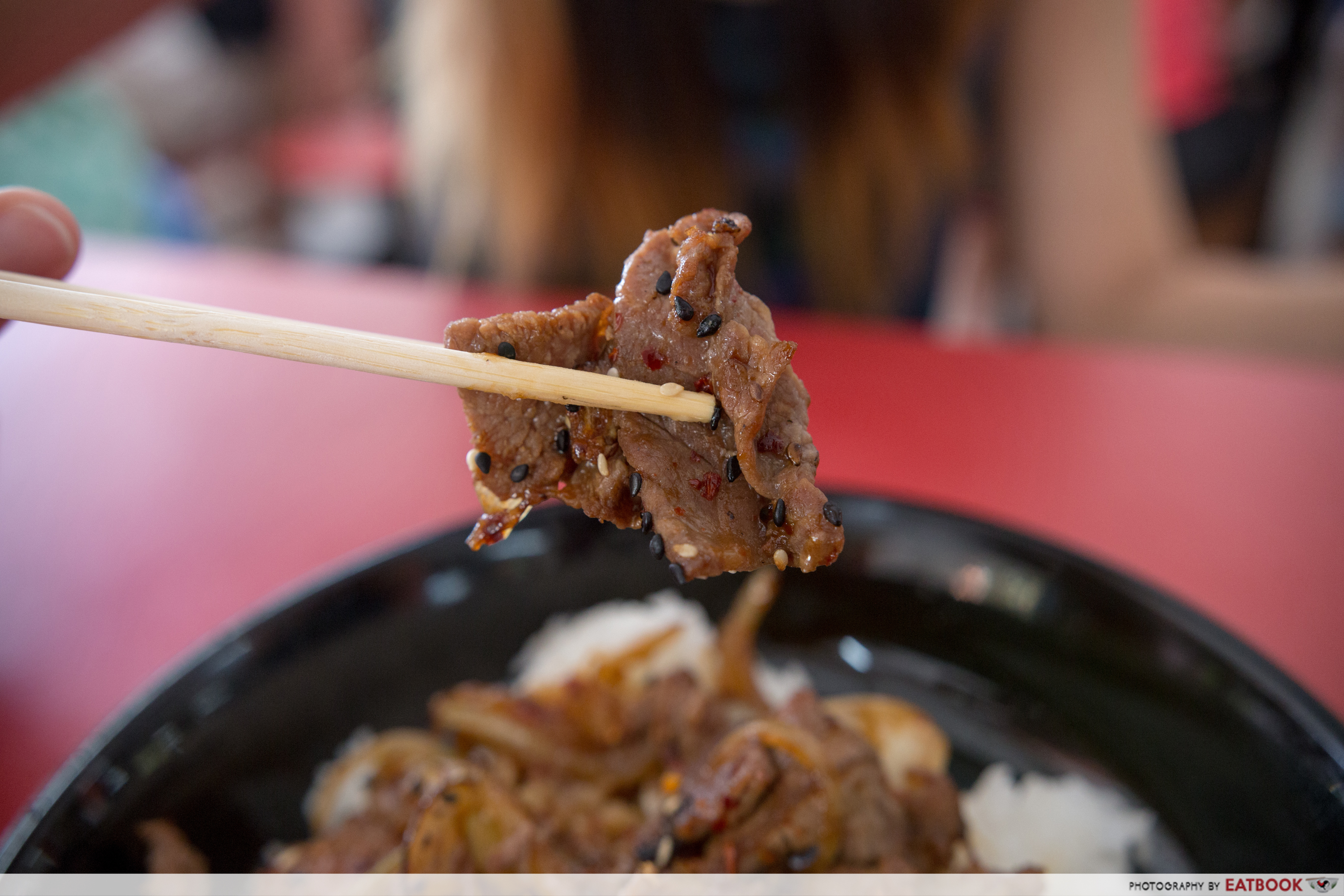 The slices of beef were well-done and freckled with chilli flakes. The slight spiciness improved its savoury flavour. The onions were slightly charred and with the soft, warm rice, it balanced the saltiness of the dish.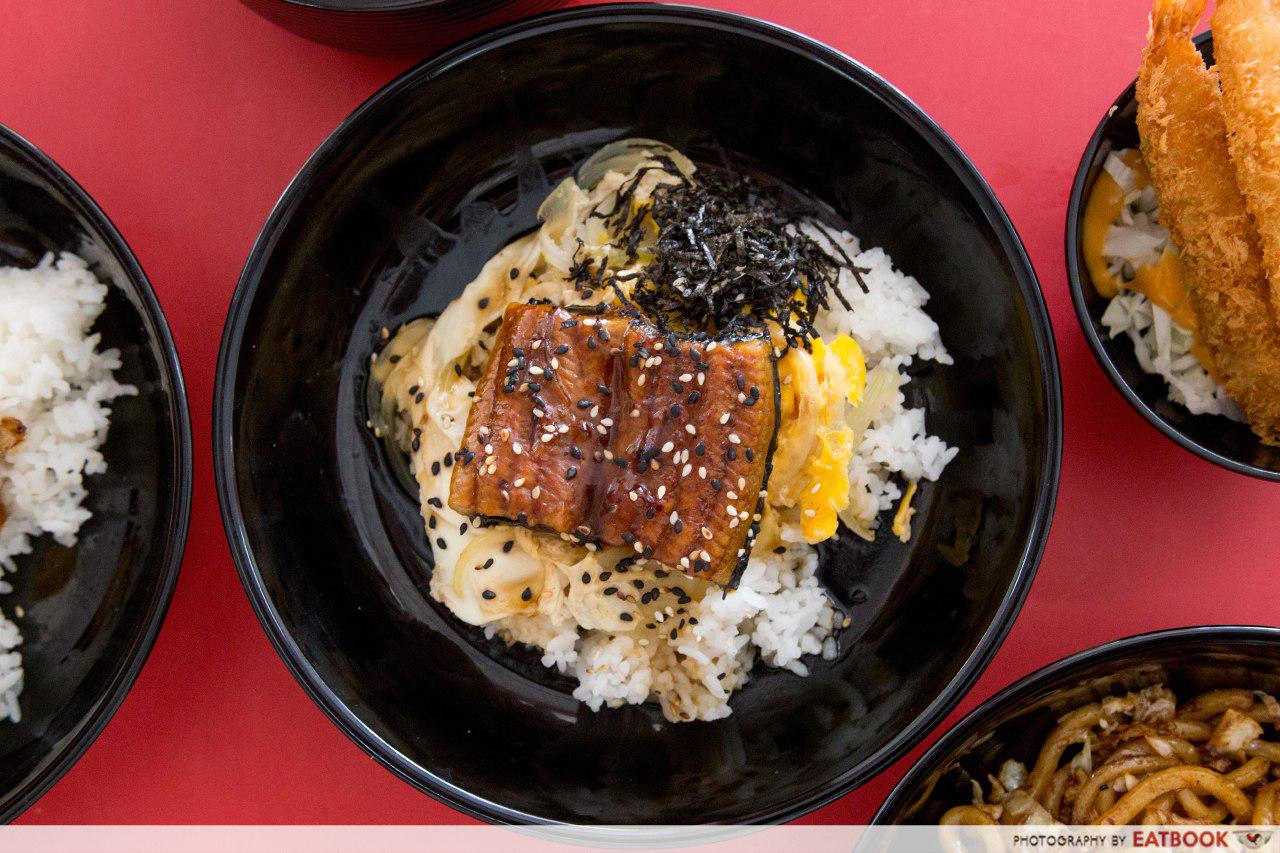 I was eager for their Unagi Don ($7). A slab of unagi sat on a wet omelette and Japanese rice, garnished with seaweed and sesame seeds.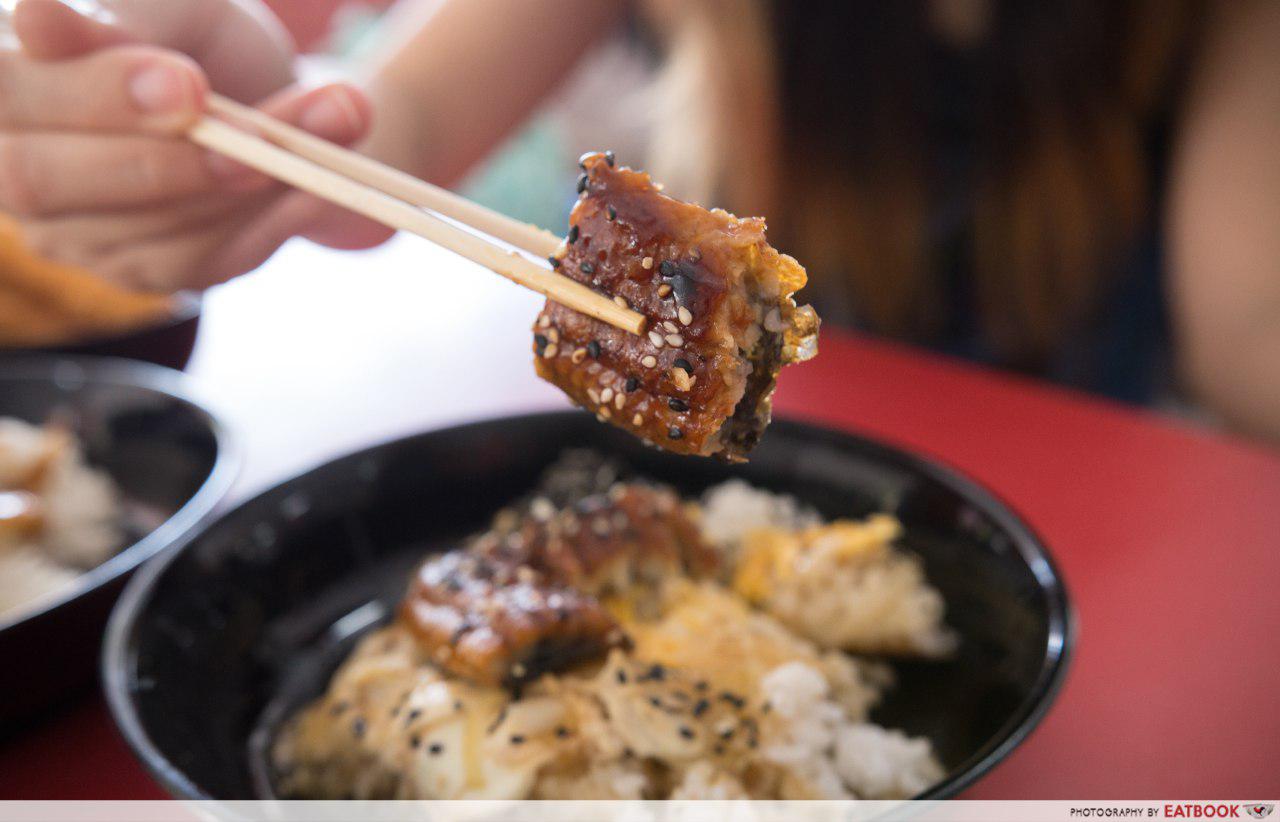 The unagi looked deliciously brown and a bite into its flesh tasted satisfyingly sweet. It looked like a small piece but it balanced well with the rest of the dish. The soft omelette and Japanese rice was flavoured by sweet sauce. There was just enough plain rice to keep the meal from being overwhelming. Unagi dishes are one of my favourite orders at Japanese hawker stalls so I was happy with my belly satisfied.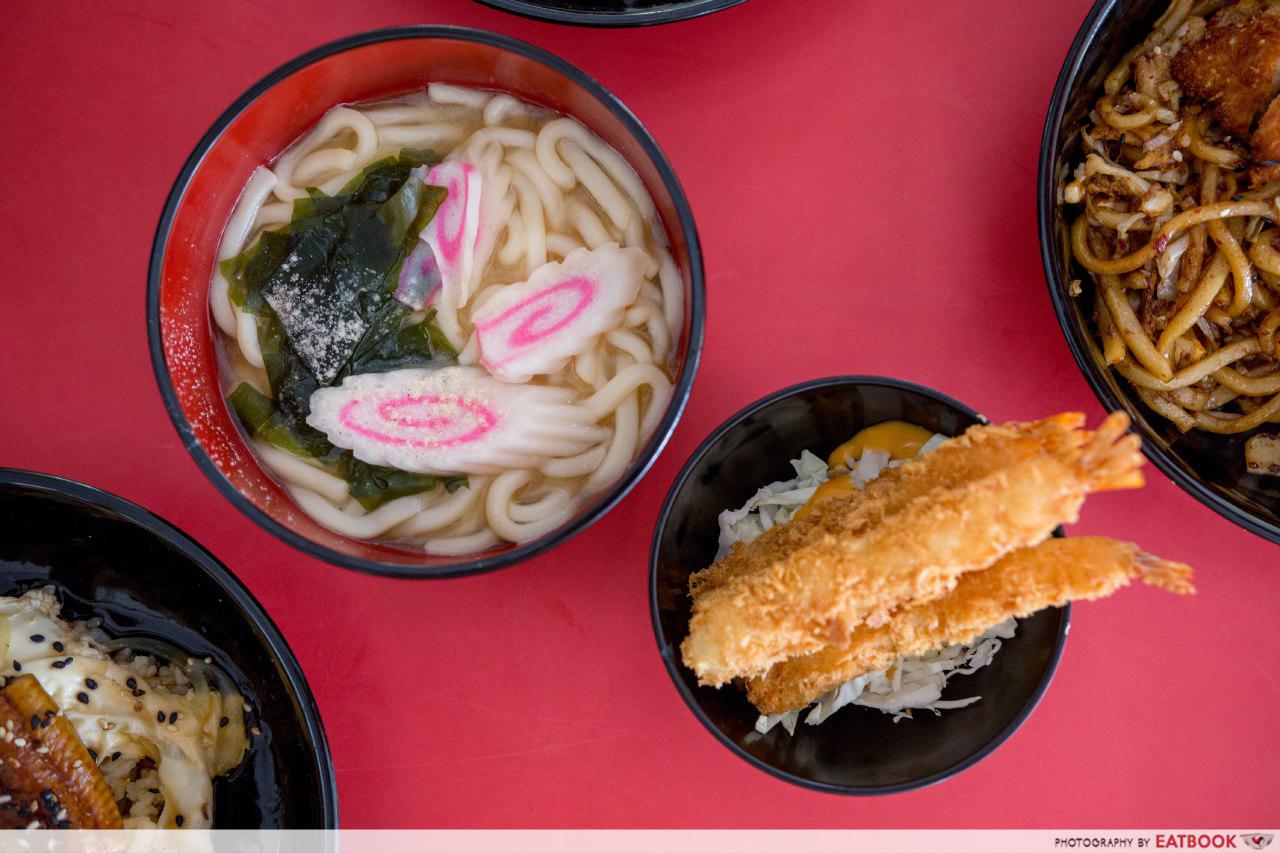 Their Ebi + Udon Set ($5) was a soupy bowl of udon and a separate dish of three deep-fried ebi (prawn).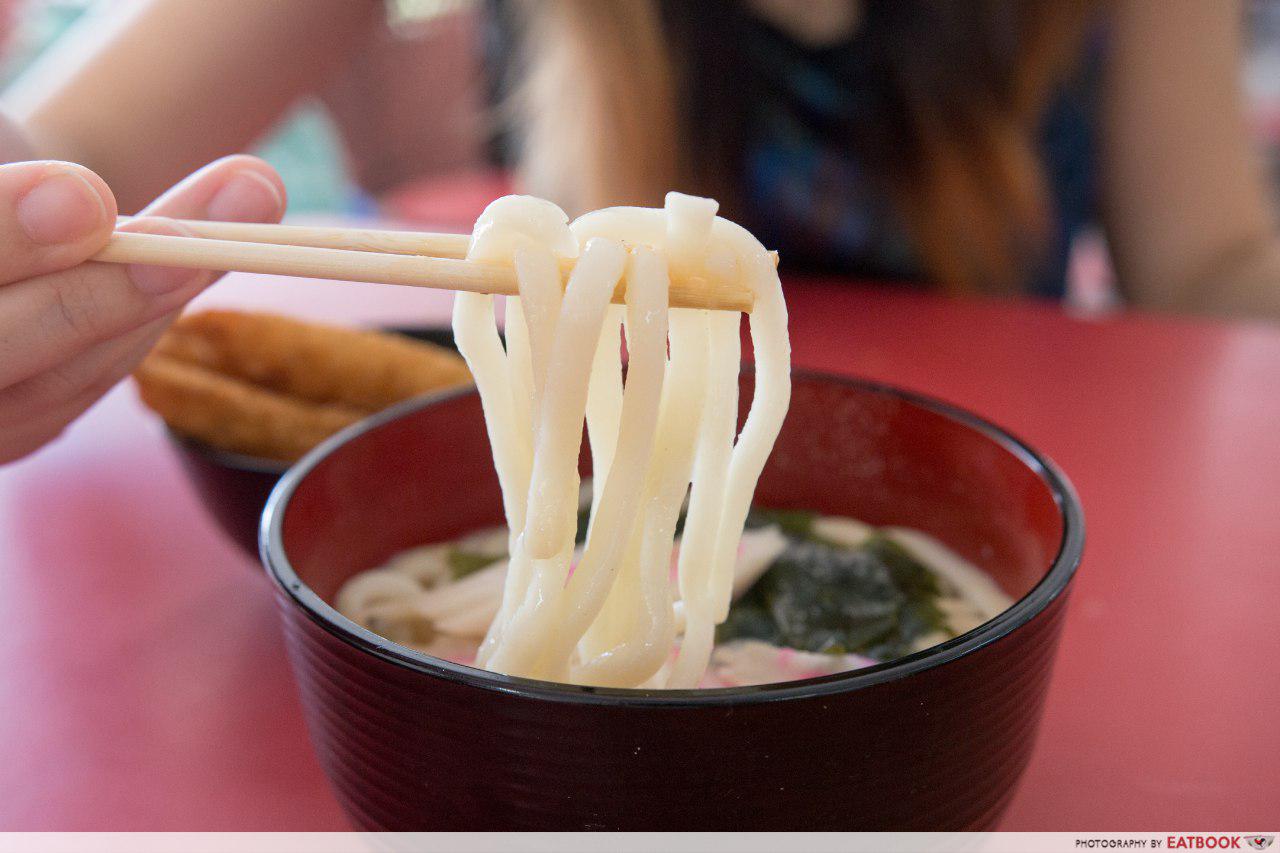 The miso soup the udon came in was rather disappointing, lacking body and flavour. There wasn't much taste for the udon to soak up so it was unappetising, and the kelp and kamaboko (Japanese fish cake) toppings couldn't save it.
The ebi was arranged on top of shreds of raw cabbage, drizzled with Thousand Island sauce, and was crunchy without leaving grease on my lips. The sauce helped me overlook the weak prawn flavour, and the prawns could have had a more well-seasoned batter.
Ambience at Don And Udon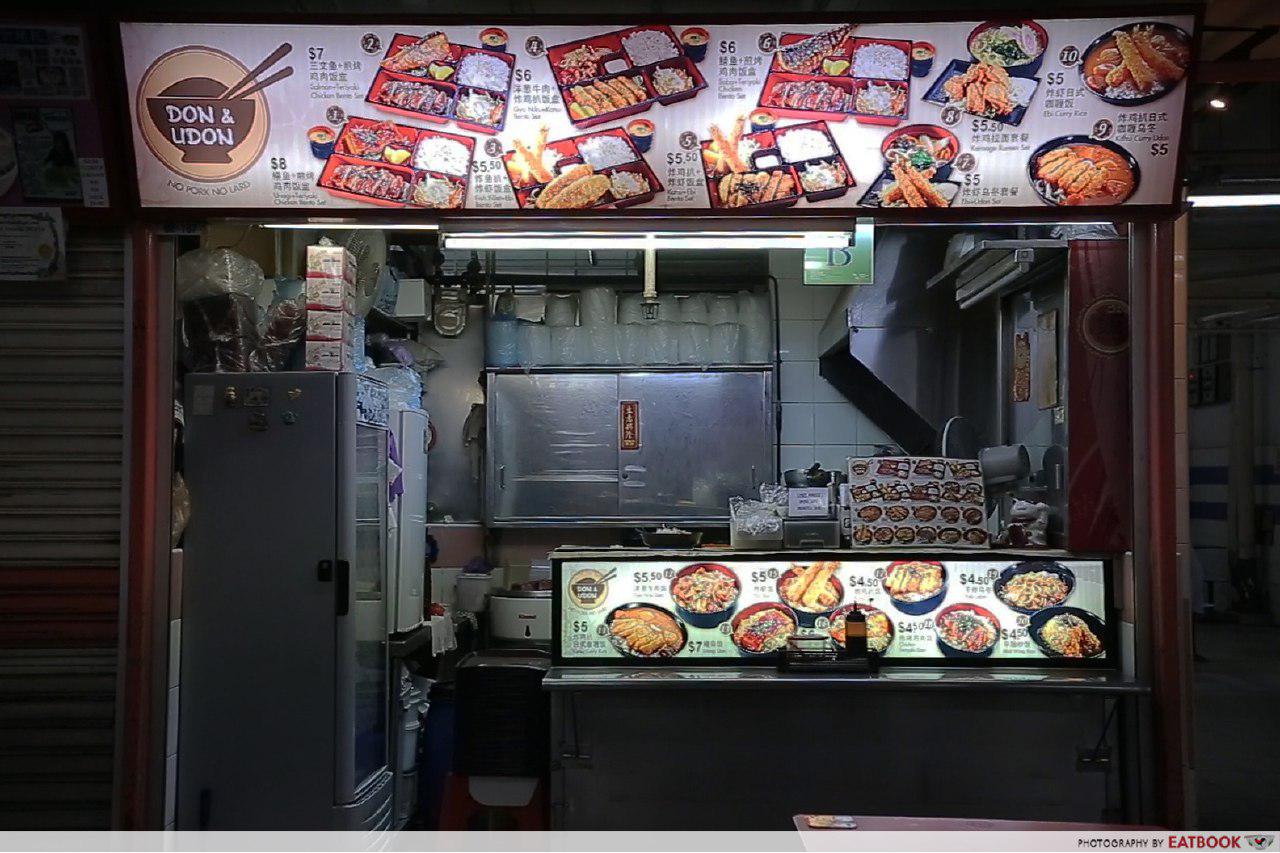 It wasn't hard to spot Don & Udon from the array of stalls in Chinatown Complex. The place was airy and generally clean.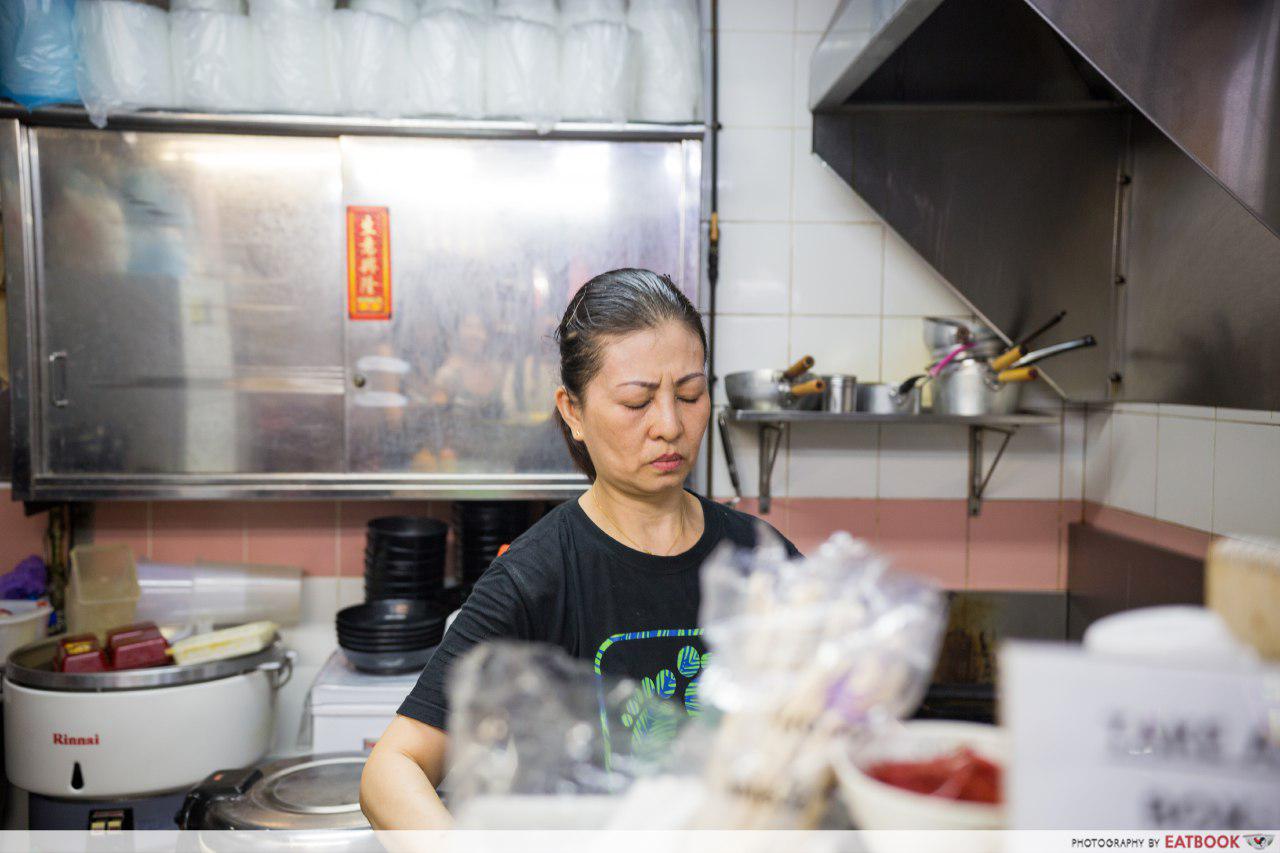 The stall is manned by a second-generation hawker. She cheerfully shared that she learnt her skills from a restaurant before starting out on her own. Her menu also includes Japanese curry dishes at $5 and bento sets from $5.50 to $8.
The verdict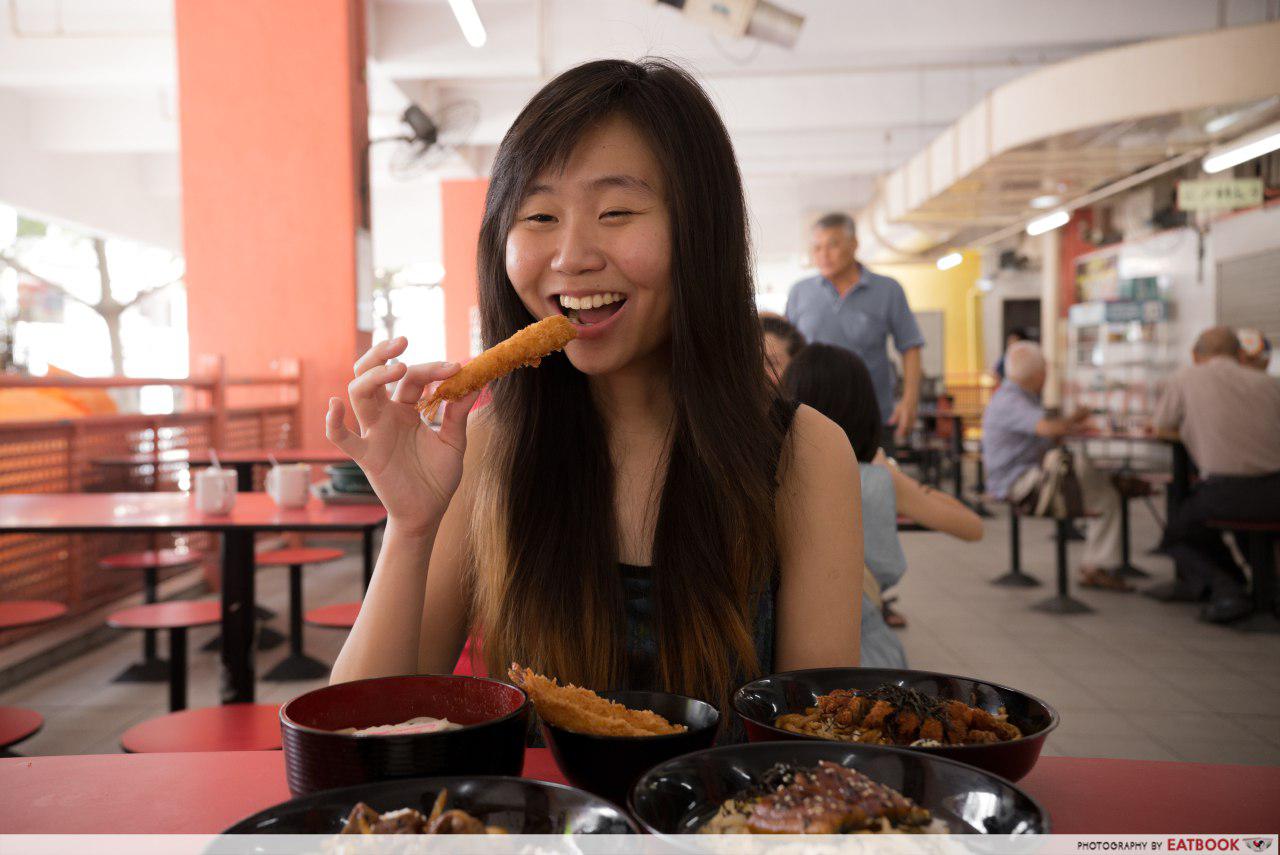 It's feels like a lucky day whenever I dig into an affordable Japanese meal and find myself breaking into a smile from how tasty it is. There were hits and misses at Don and Udon but I can't help but praise the Unagi Don. It's a good go-to if you're looking for Japanese food in the area.  Their noodle dishes need more flavour but I'd love to have their Yaki Udon again if the noodles were better seasoned because it's so affordable. For more affordable Japanese hawker stalls, check out Donya Japanese Cuisine at Toa Payoh or Kazan Japanese Cuisine, which is also at Chinatown!
Address: 335 Smith Street, #02-167, Chinatown Complex Market, Singapore 050335
Opening hours: Daily 12pm to 9pm
Don & Udon uses no pork and no lard.
This is an independent review by Eatbook.sg.
Summary
Pros
– Convenient location
– Friendly service
Cons
– Flavour of udon dishes can be improved on
Recommended Dishes: Unagi Don ($7), Gyu Niku Don ($5.50)
Operating Hours:
Daily 12pm to 9pm
Address: 335 Smith Street, #02-167, Chinatown Complex Market, Singapore 050335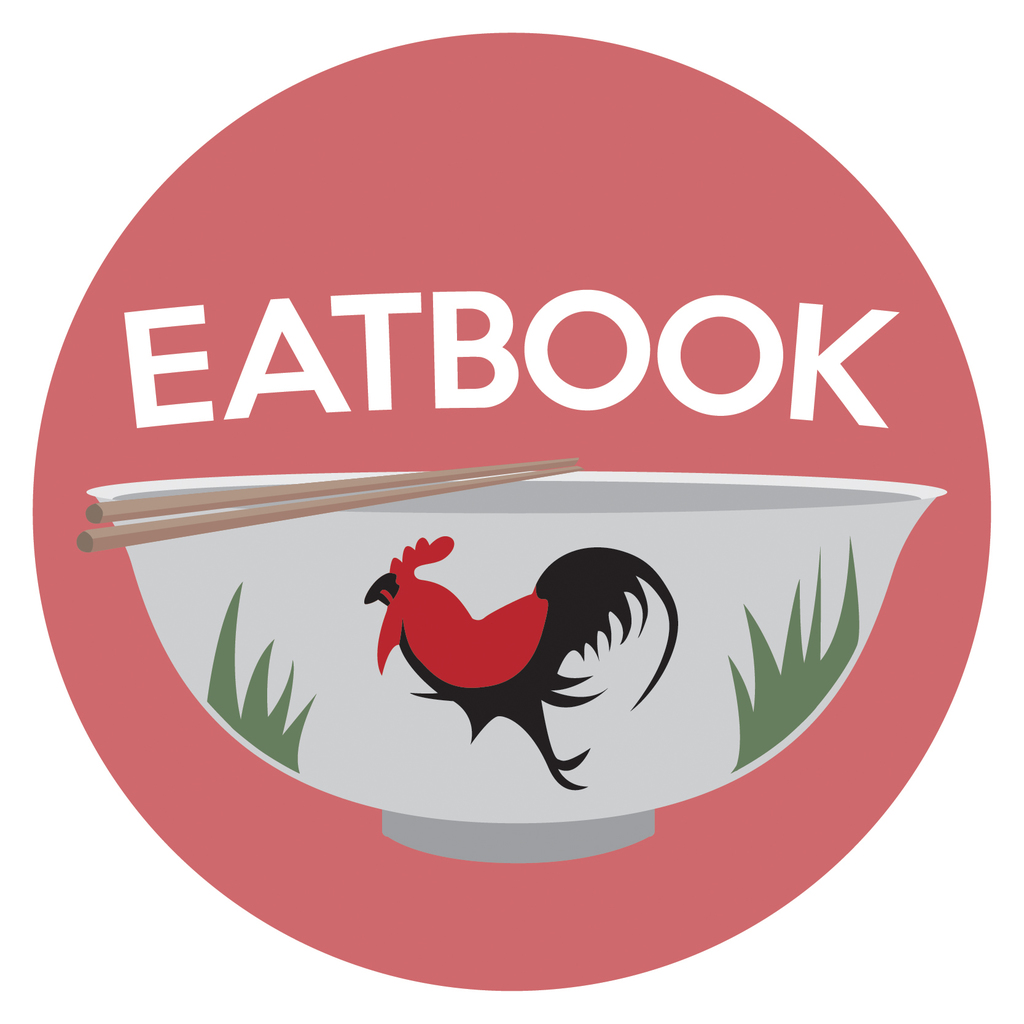 Drop us your email so you won't miss the latest news.