Try ButterNut's pizzas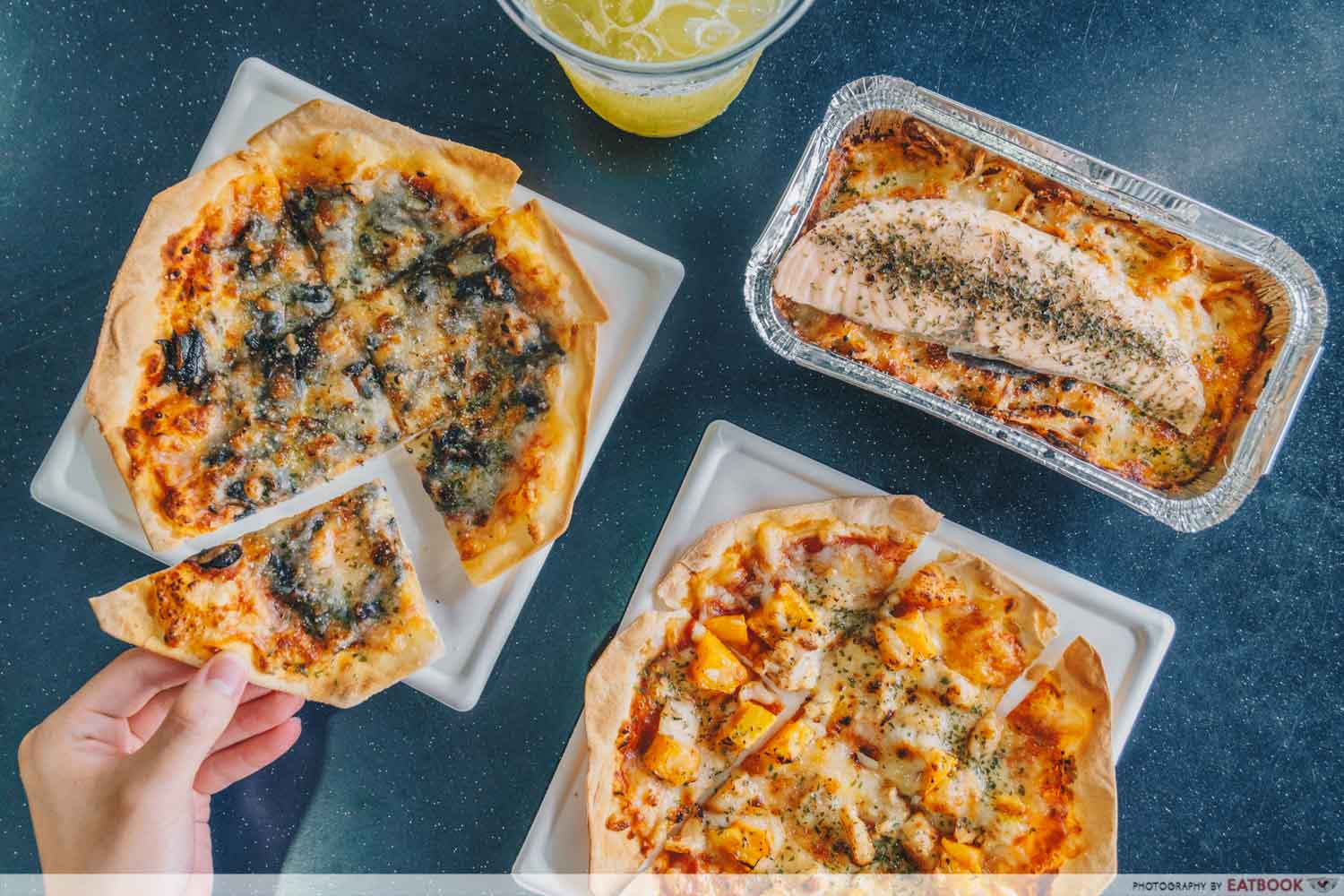 Pizza served in hawker centres are few and far between. Cue ButterNut, a Western stall in Jurong West that serves more than the usual chicken chops and fish and chips.
Food at ButterNut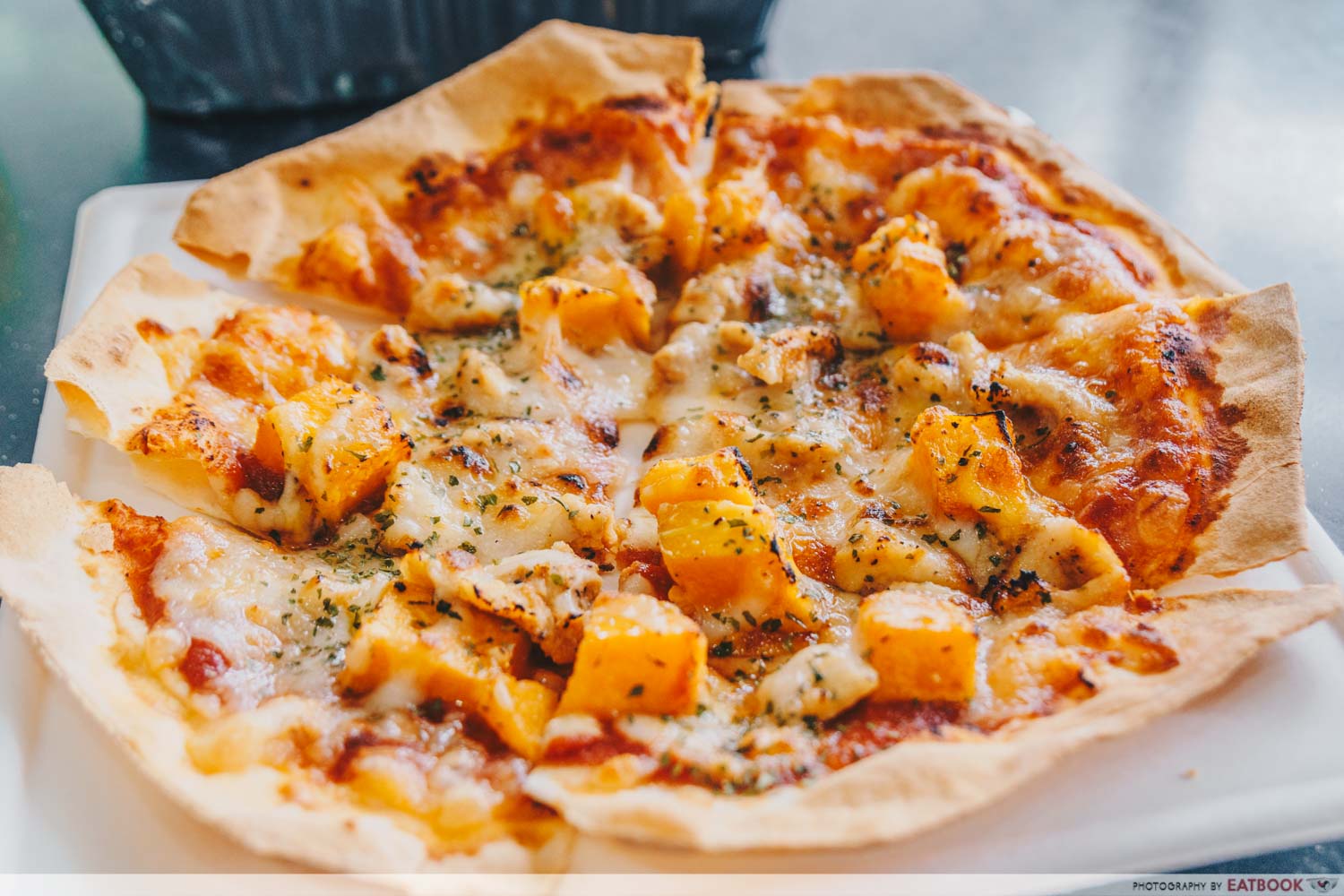 At Butternut, I had to get the obligatory ButterNut Chicken Pizza ($9.90). It's a thin-crusted pizza loaded with chicken, cheese, and butternut squash.
The flavours were homely yet sophisticated. Herbs and spices were scattered through the dish, giving it a refreshing flavour.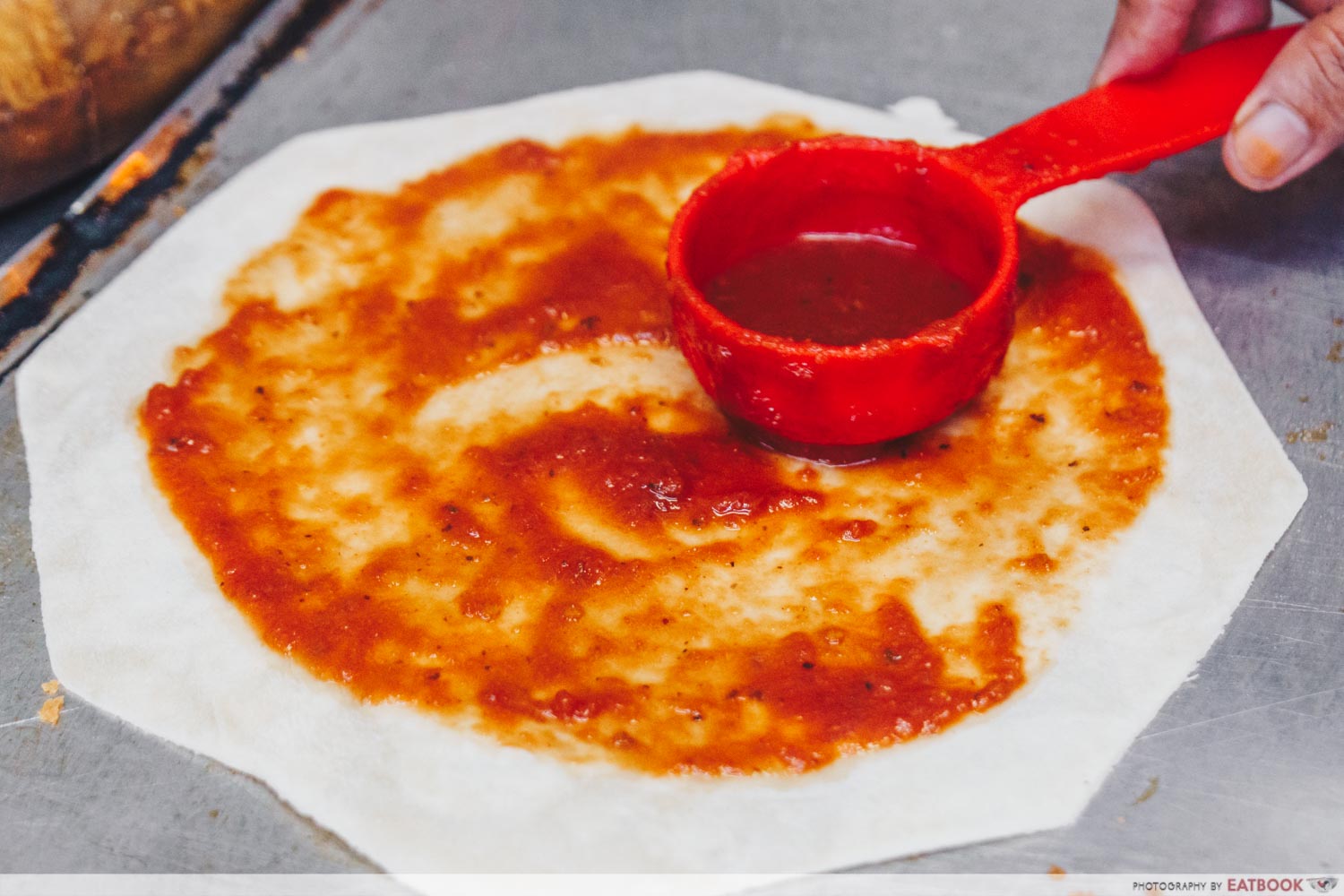 Peeping into their kitchen, I observed how they were made.
Just like in the Jamie Oliver recipe videos, a ladle of tomato sauce was spread evenly around a thin sheet of pizza dough. 
I then noticed specks of herbs and mushrooms through the sauce. They brought out its umami and added a certain earthiness.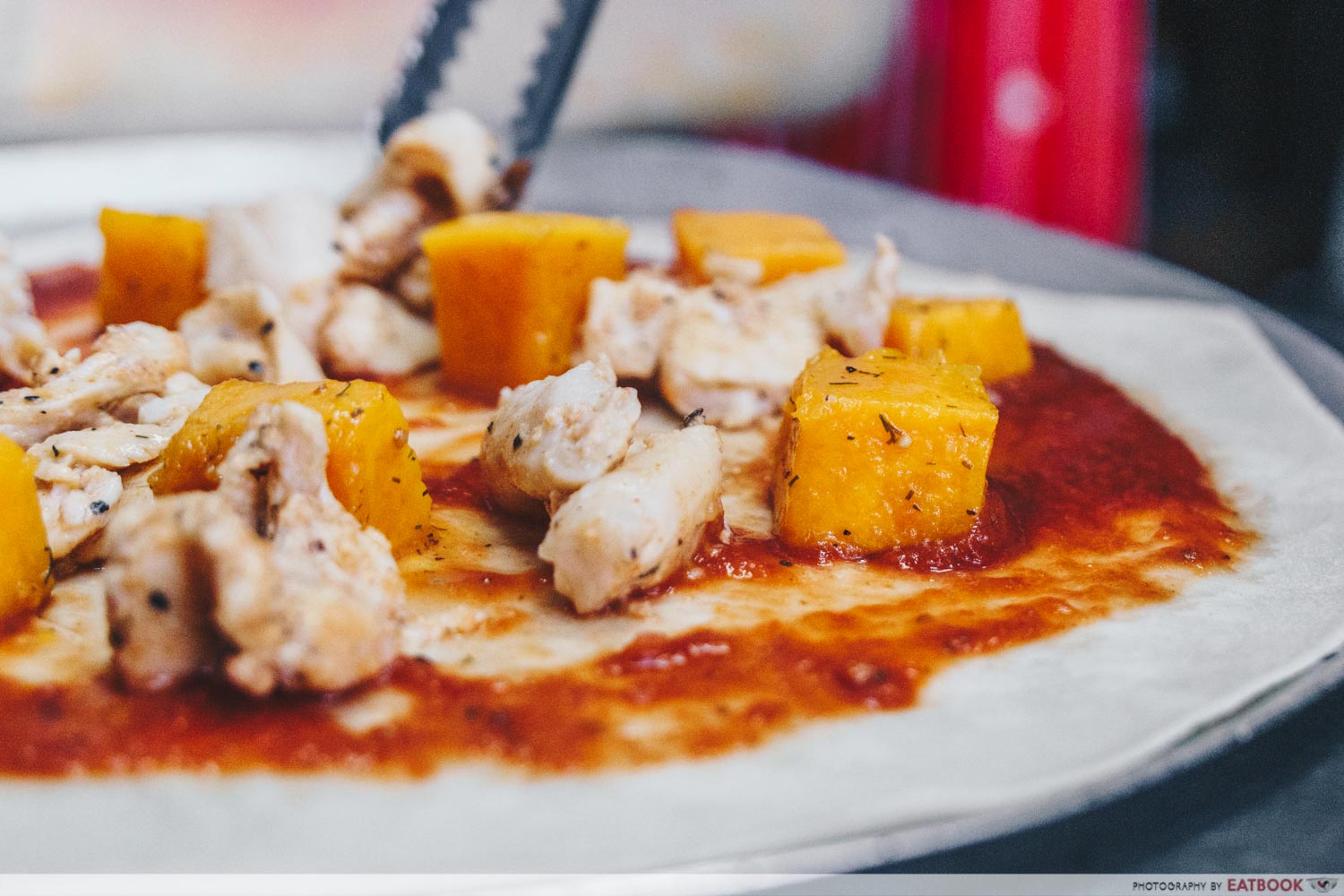 Then, a sprinkle of cheese, chicken and butternut squash were strewn on. I was initially apprehensive about the butternut squash—its texture did not appeal to me. However, having it in the pizza conferred chunks of natural sweetness which broke the monotonous chicken flavours.
Out of the oven, it was given a quick torch to add a caramelised sear. 
Torching the butternut squash brought out its sweetness and softened its fibrous texture. Oddly, it reminded me of Donki's famed sweet potato.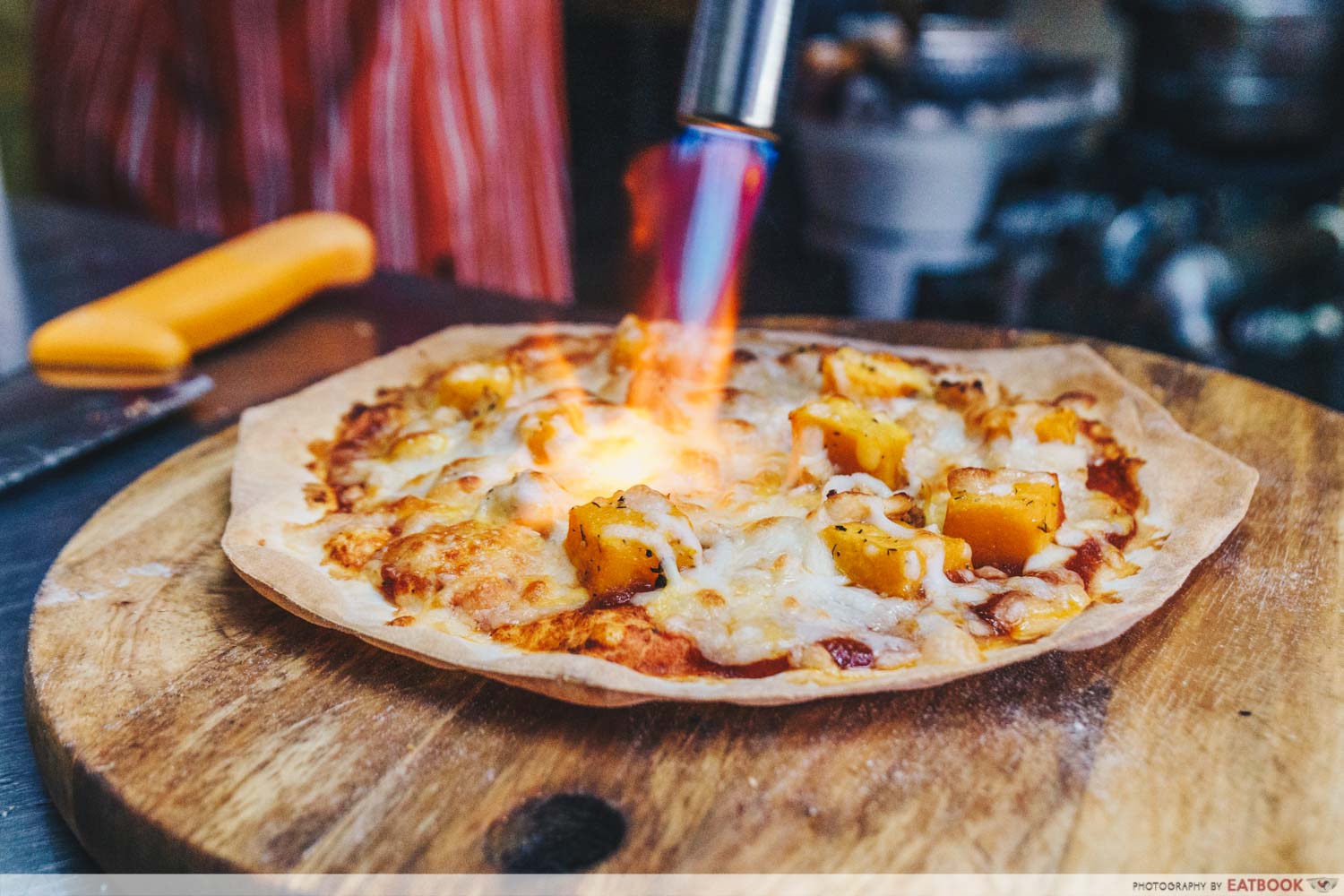 A caveat for the pizza purists out there: this one might not be for you. It felt like a Hawaiian pizza, with subtle sweet and salty themes coexisting on a single piece of dough.
That said, being a hater of the pineapple and ham abomination myself, the juxtaposition of savoury chicken and squash was done somewhat discreetly. There's just enough sweetness to intrigue but not too much to overwhelm the palate.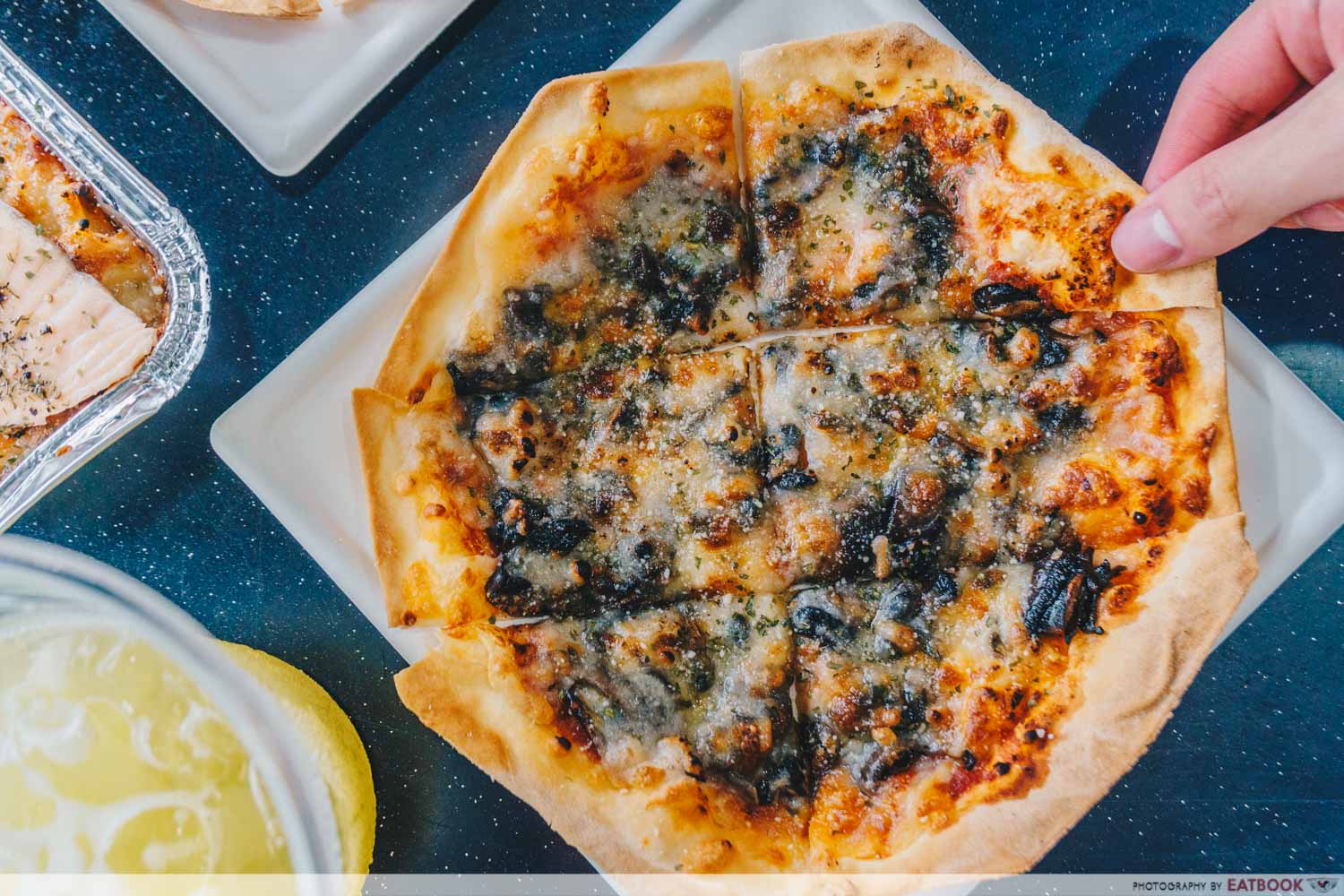 I dug into the Mushroom Truffle Pizza ($11.30) with much anticipation. I could smell the sharp, earthy perfume of truffle as it was served.
Taking a bite proved to be quite an experience. First came the strikingly loud presence of truffle oil. Its musky fragrance swabbed my tongue in a strong, almost pungent funkiness. Then came a rich meatiness from the mushrooms.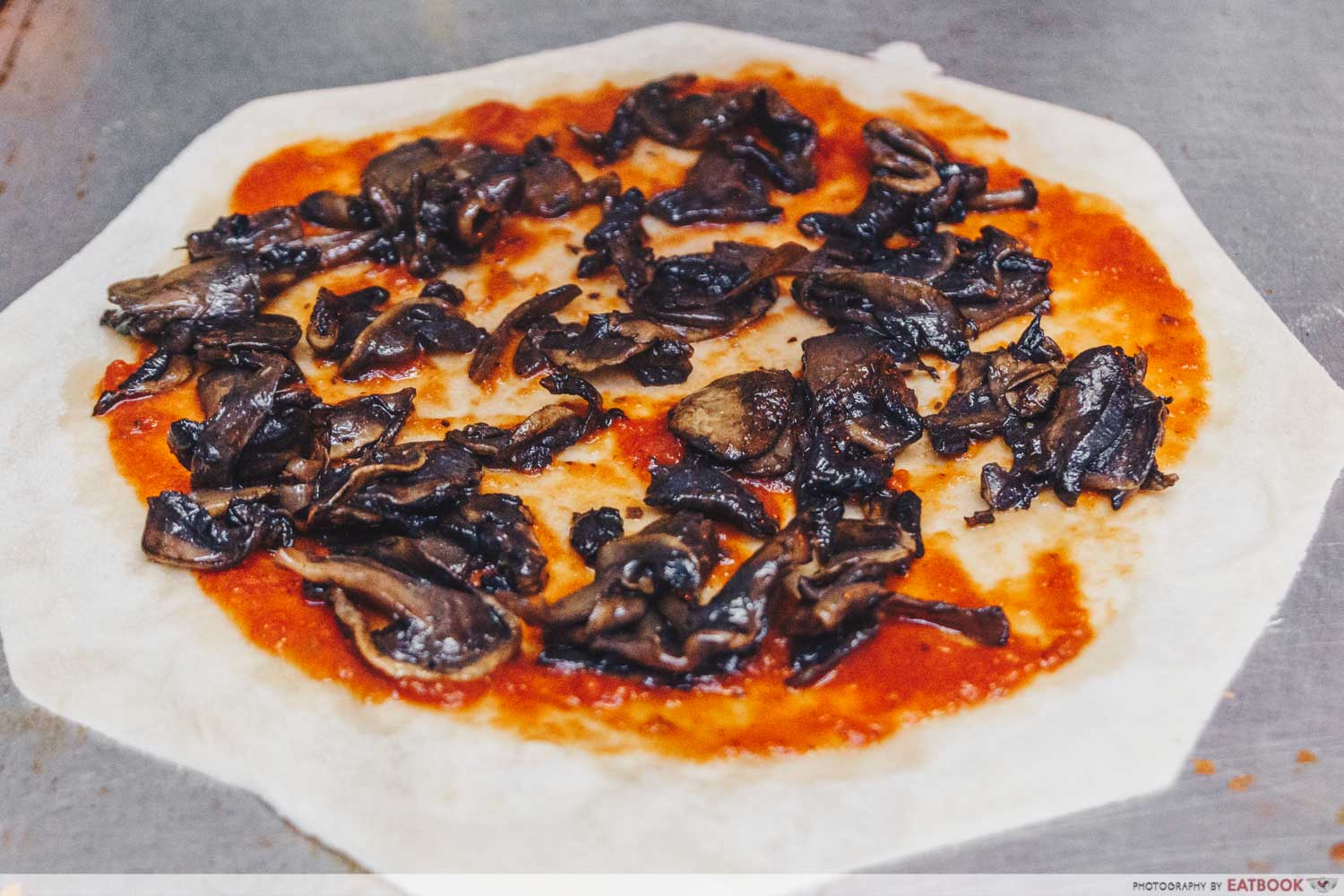 The portobello had been sauteed pre-baking to really tease out its umami goodness.
Layering the dish with a base of tomato sauce also provided a slight tanginess which roused my appetite.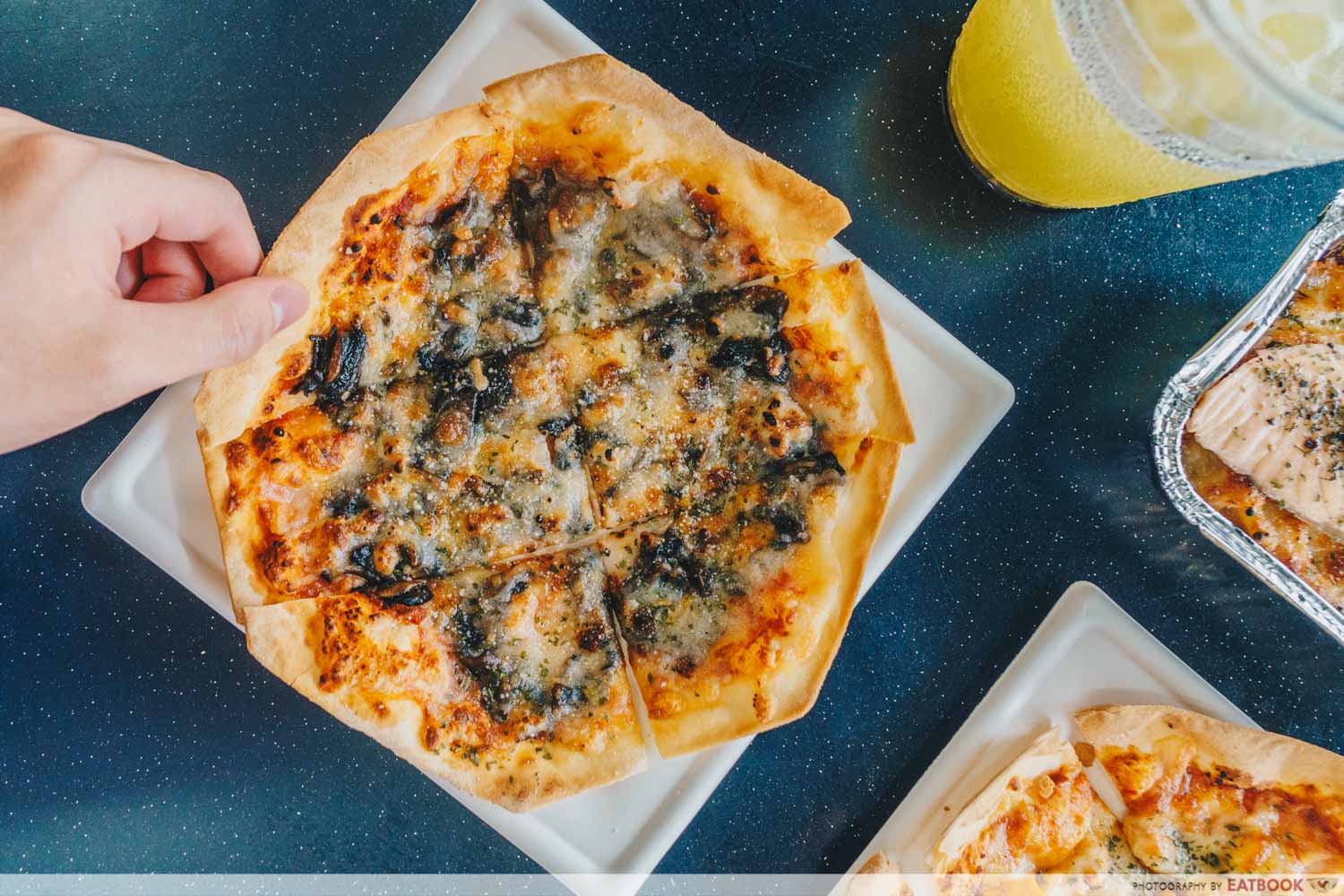 Special mention goes to the thin crust. It was crusty yet brittle, snapping apart as a hard shell taco would.
This pizza was an absolute winner. My dining companion who swore to a diet ended up gobbling most of it.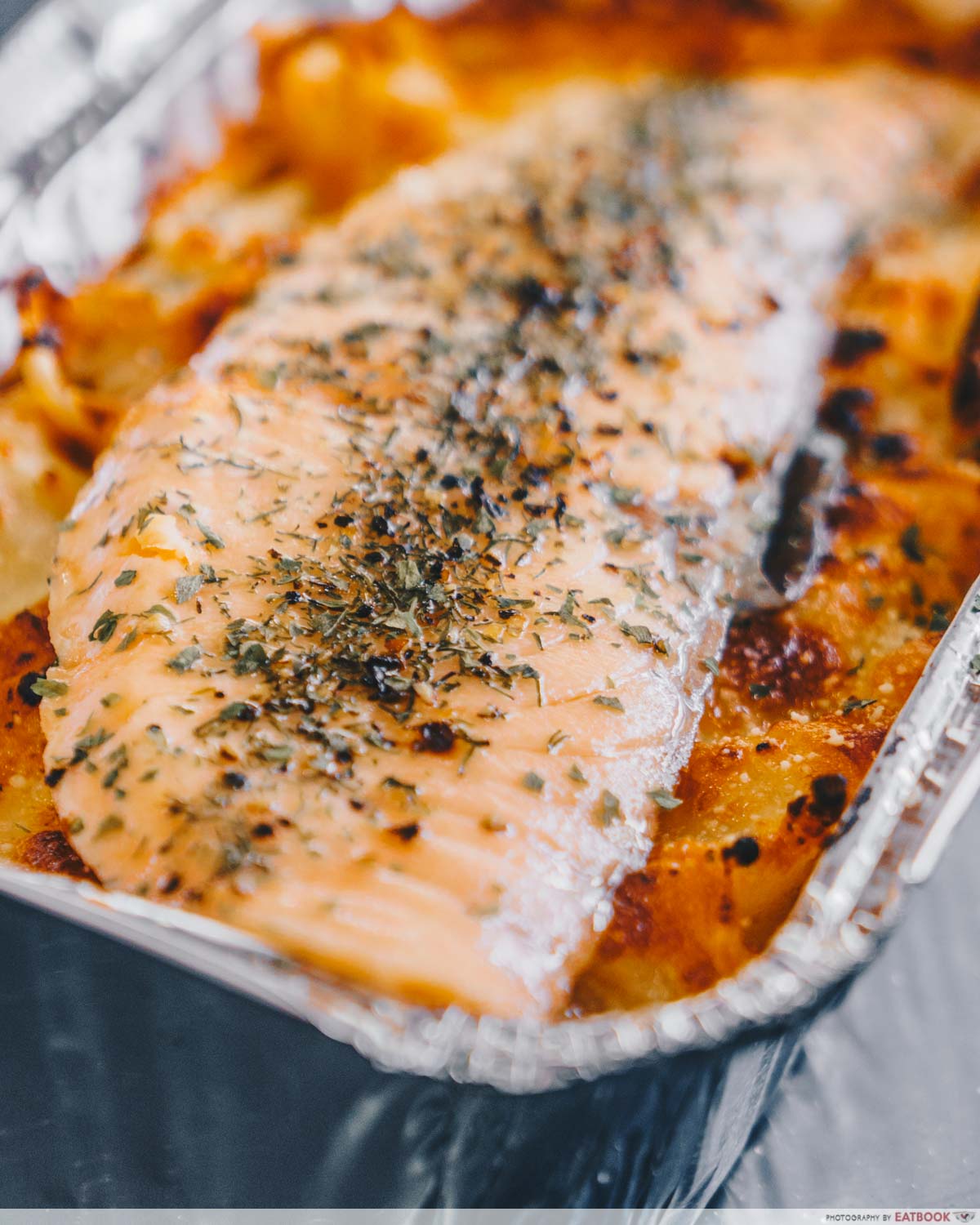 A slab of fish lay on the Salmon Pomodoro Spaghetti Baked Meal ($11.20). It was blow-torched, then garnished with a generous sprinkle of dill. The fish was also flaky with a soft, deep pink centre.
However, while I loved the fish, I felt that it's taste did not meld with the tartness of the pasta, 
Since this baked meal is customisable, I would advise you to pick some other protein such as smoked duck.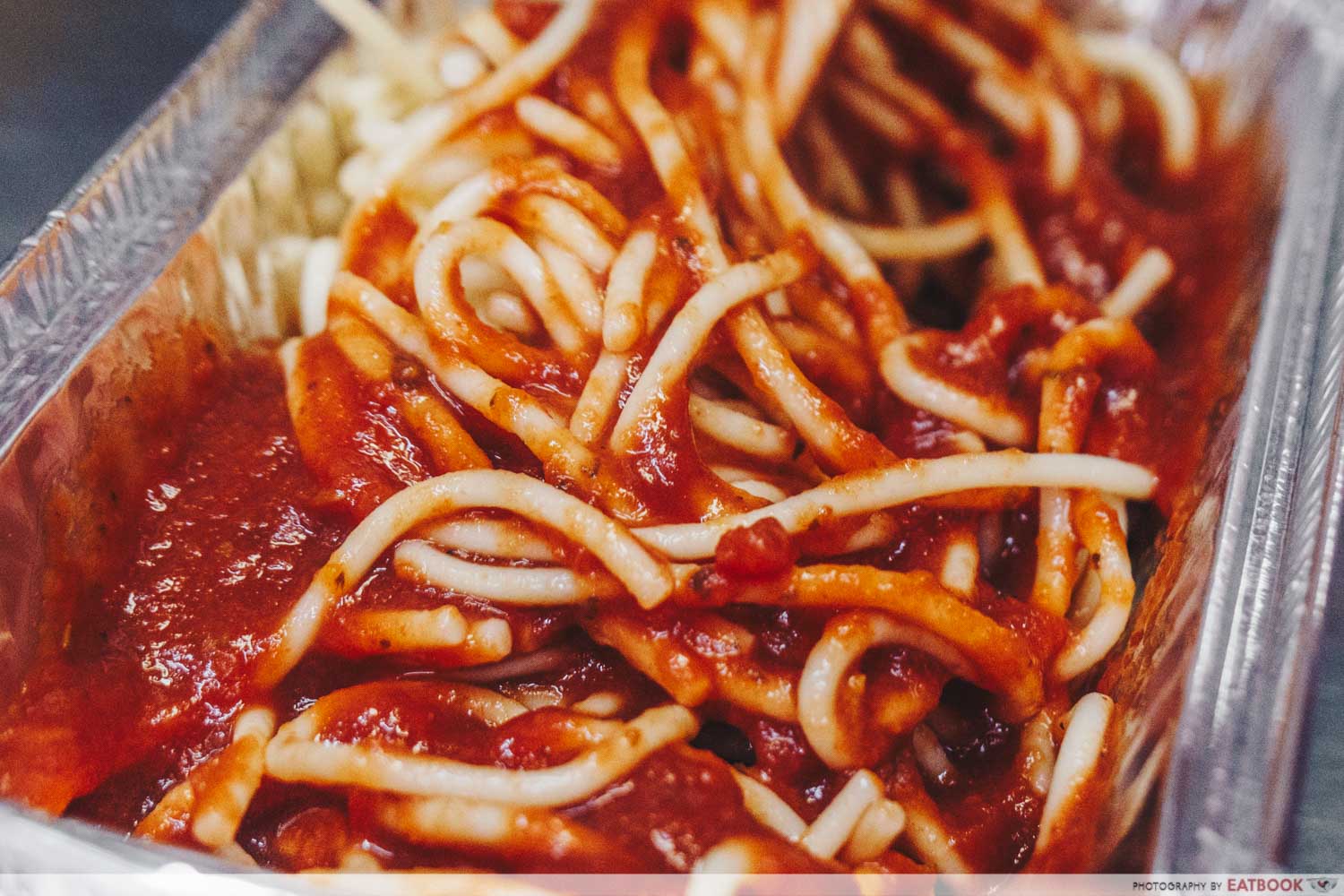 From a selection of sauces including alfredo and salted egg, I chose pomodoro. Sadly, I didn't feel that my expectations were met. Pasta should be finished in the pan with its sauce so that everything emulsifies together. Otherwise, everything feels disjointed as was the case here.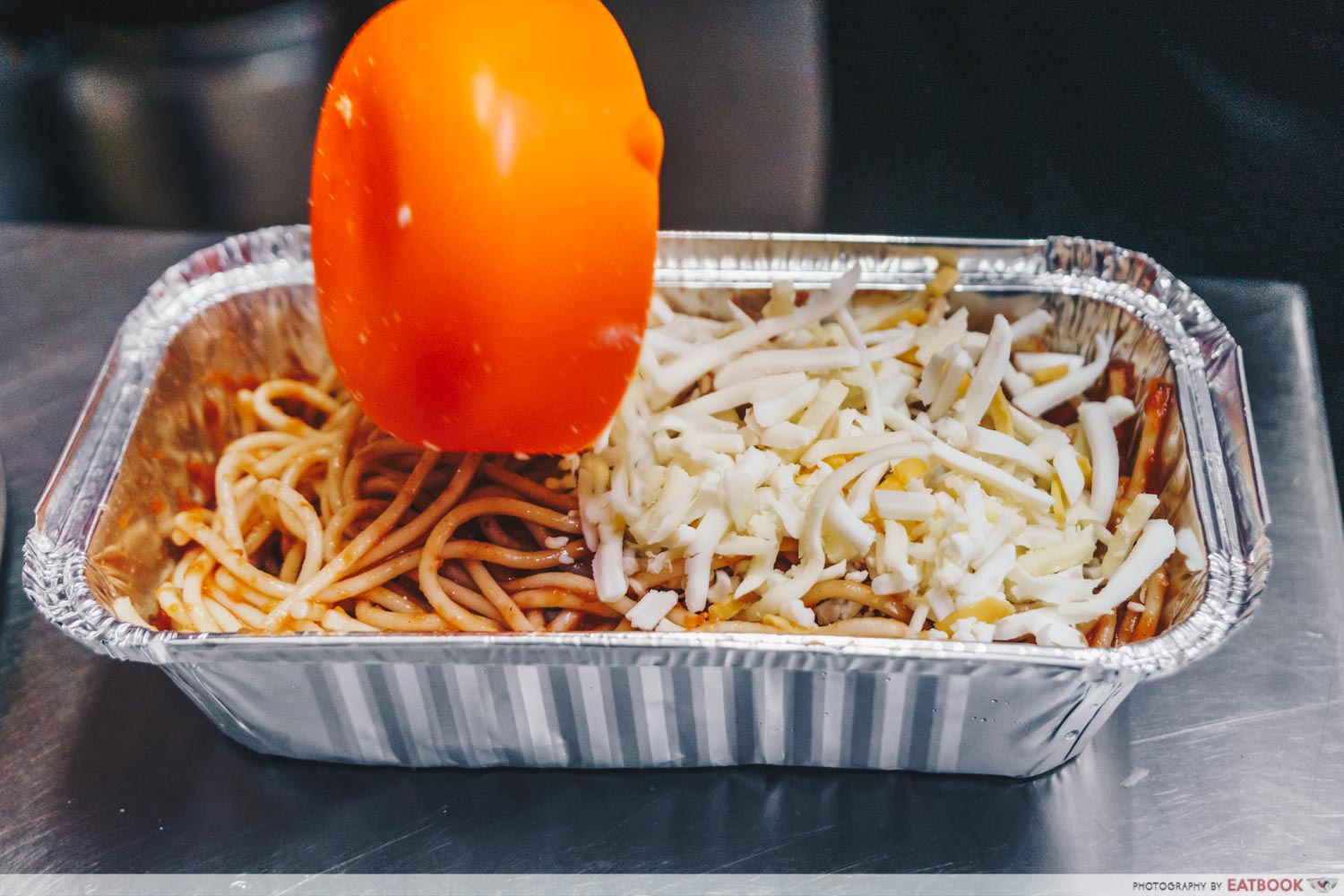 That said, I was a sucker for their generous portions of cheese. A full cup of mozzarella and cheddar was piled onto the noodles.
Baking it in the oven melted them into a gooey coat of golden brown.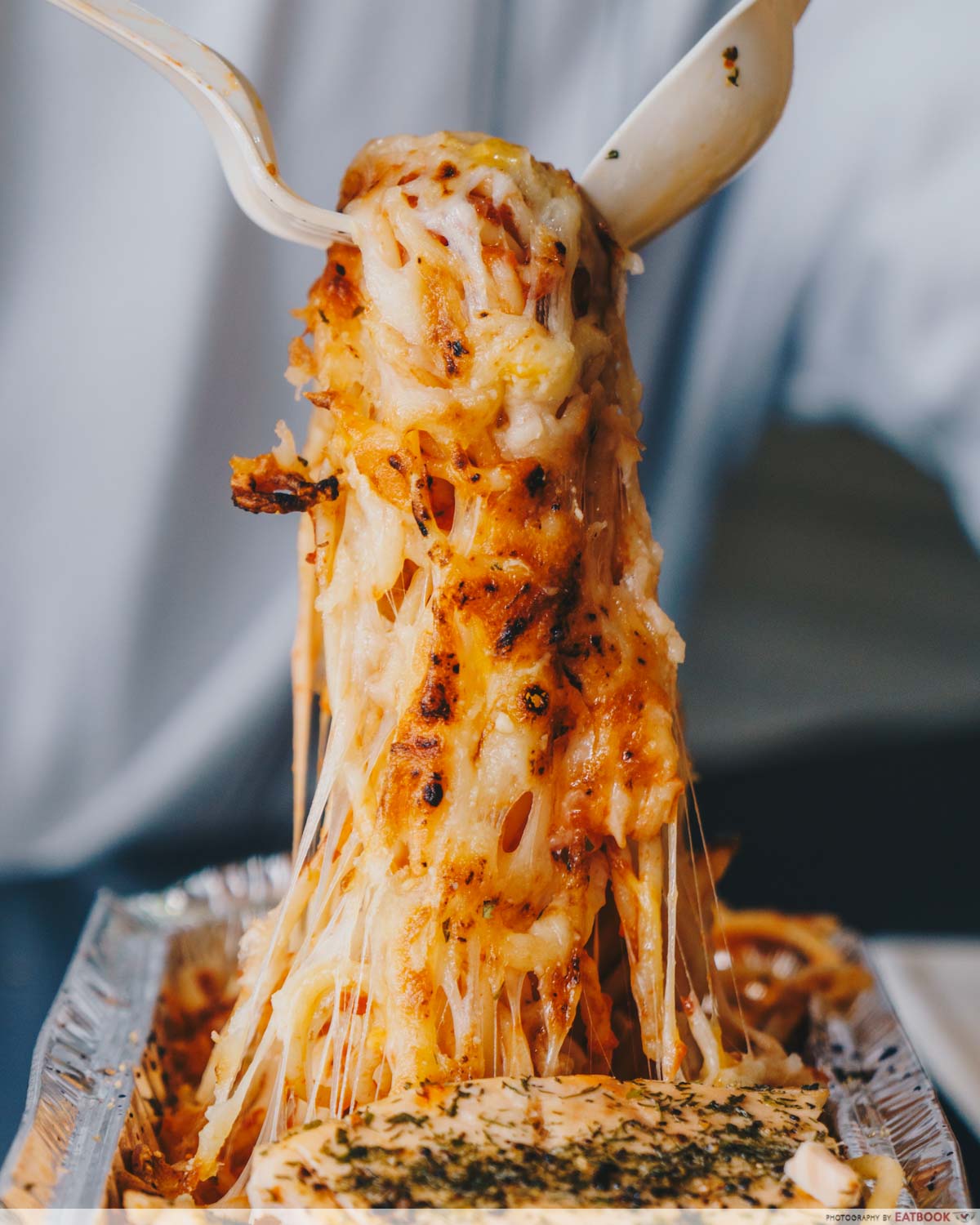 Tugging it up, the #cheesepull was truly remarkable. It felt like one of those competitions where people would rate how far one could stretch cheese.
While not exactly the best dish, it does get points for aesthetics.
Ambience at ButterNut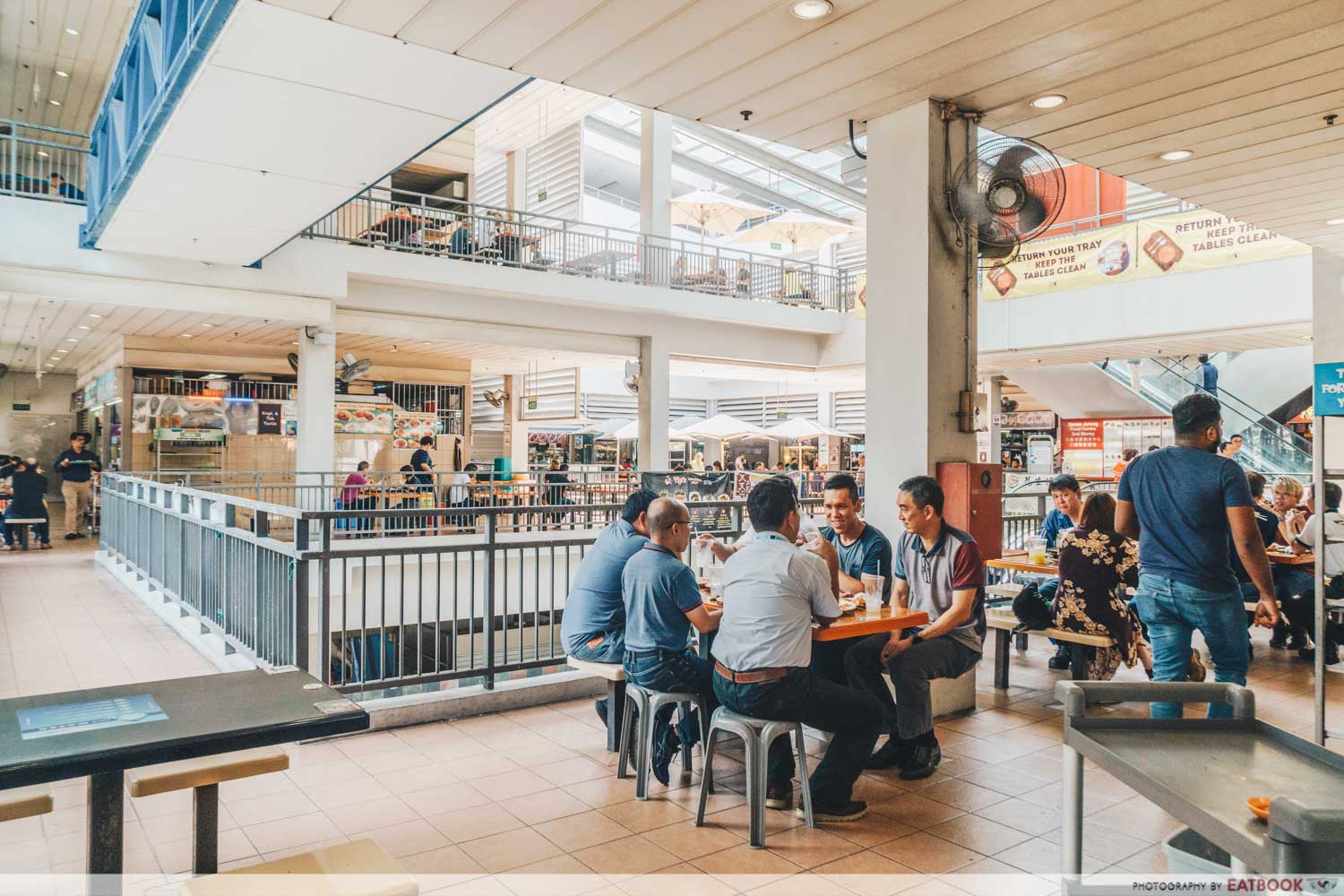 ButterNut is holed in the three-storey high Taman Jurong Market and Food Centre. There were ample seats scattered all around, even during peak hours.
10 Taman Jurong Hawker Gems That Prove It's Worth It To Live In The Far West
And while it may be a distance from the Lakeside MRT Station, the hidden gems shining throughout this hawker centre makes it worthwhile.
The verdict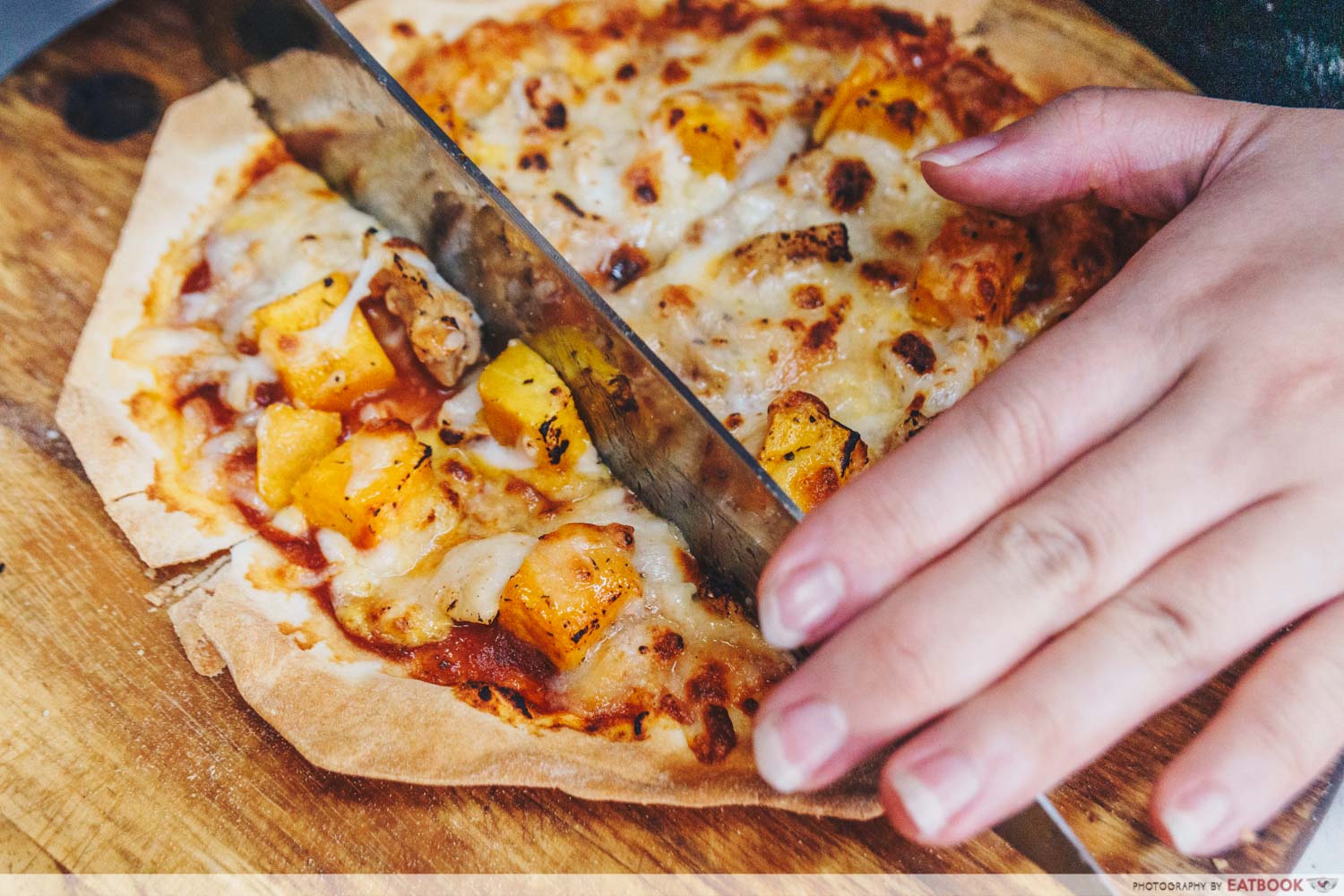 Visiting this Singaporean pizzeria had opened my eyes to what's possible in a cramped, five to 13 sqm kitchen. Well, yes, this is no wood oven pizza from Naples. But at the same time, I'm glad it's not.
10 Wood-Fired Pizza Restaurants For Delicious Thin Crust Pizza With Gooey Melted Cheese
They serve unapologetically Singaporean renditions of Western classics that'll rouse you back for more.
Address: 3 Yung Sheng Road, #02-108, Taman Jurong Market and Food Centre, Singapore 618499
Opening hours: Wed-Sun 10am to 2:30pm, 5pm to 9:30pm
Website
ButterNut is a halal-certified eatery.
Photos taken by Leong Kit Shan.
This is an independent review by Eatbook.sg.
Summary
Pros
– Great pizzas
– Good selections
– Friendly staff
Cons
– Baked pasta could have been improved
Recommended dishes:  Mushroom Truffle Pizza ($11.30), ButterNut Chicken Pizza ($9.90)
Opening hours: Wed-Sun 10am to 2:30pm, 5pm to 9:30pm
Address: 3 Yung Sheng Road, #02-108, Taman Jurong Market and Food Centre, Singapore 618499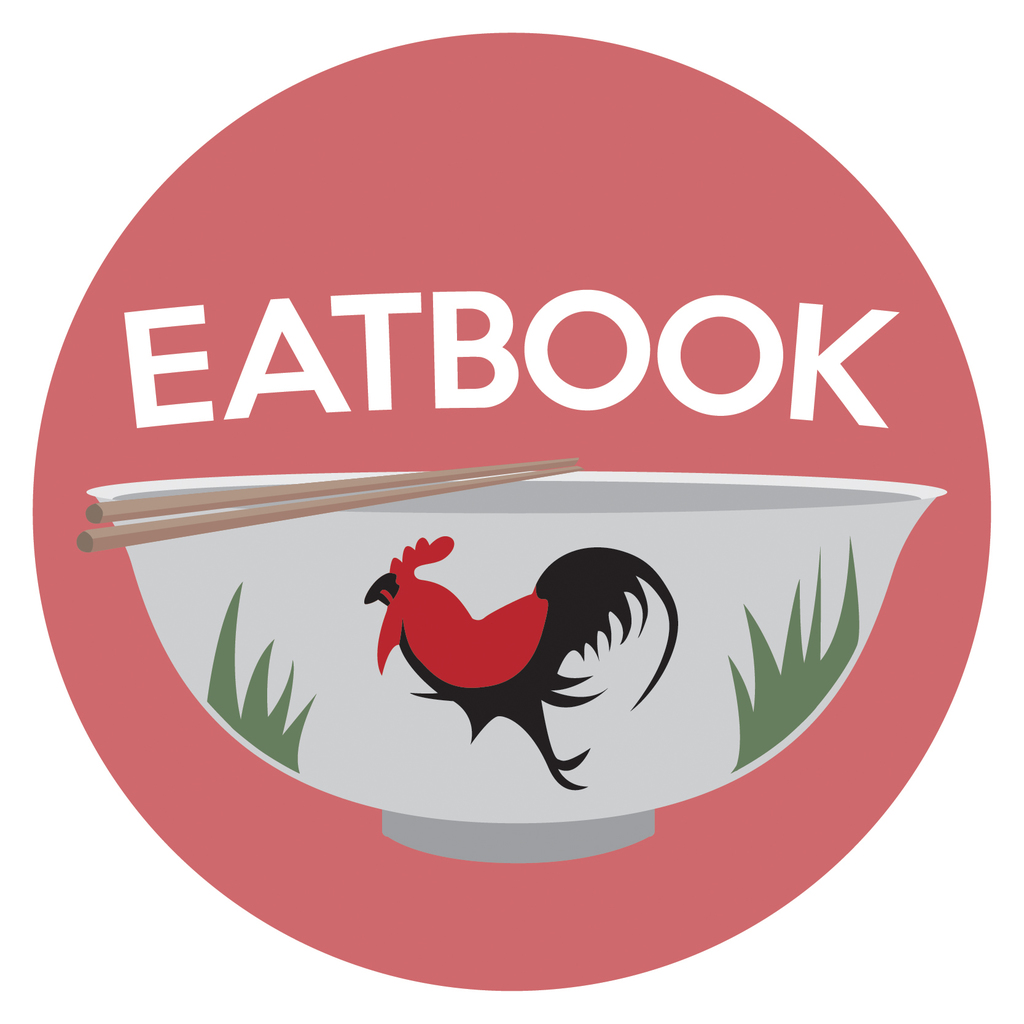 Drop us your email so you won't miss the latest news.