Sun Kee Drinks takes you back to the good old days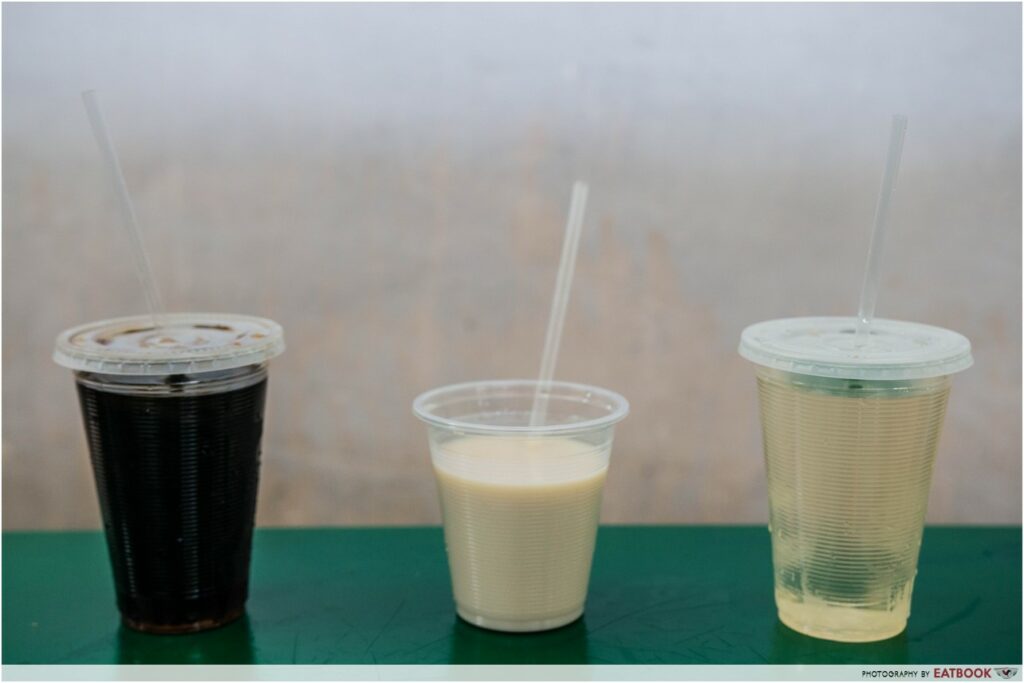 "You know last time one bowl of noodles only 10 cents leh." If there's an aunty in your life, whether she's your mum, neighbour, or actual aunt, you'd probably have heard this grumble before. Obviously, not many of us take it to heart, since shelling out $5 or more on a single drink without batting an eyelid is a common phenomenon now.
But if said aunty refuses to stop complaining about inflation, you can bring her to Sun Kee Drinks to reminisce the good old days. This hawker stall sells drinks at $0.30, and hasn't raised prices since 1985. Curious about why and how they continue as they do, we decided to visit their stall to find out.
Owners of Sun Kee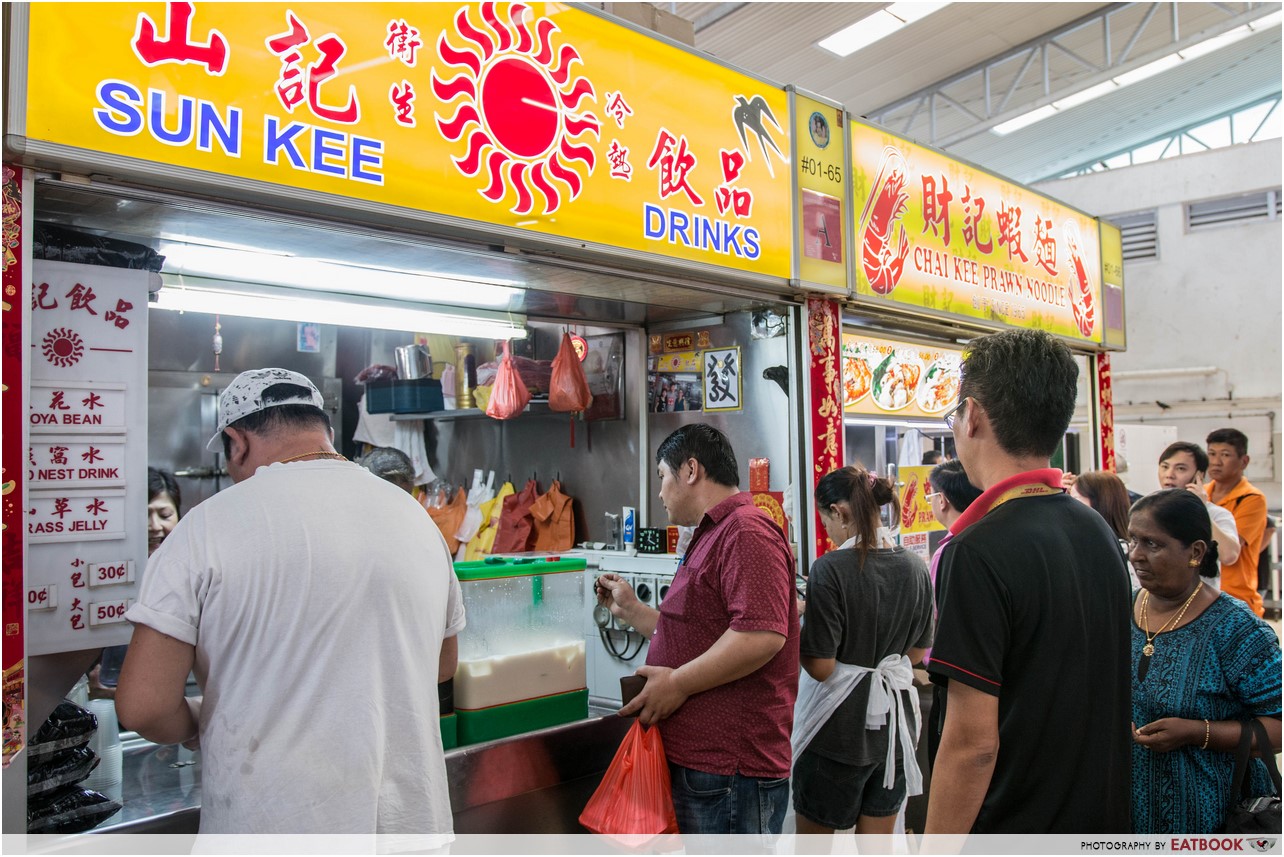 There was a line at Sun Kee when we arrived, and the stall owners, a husband-and-wife team of Goh Kai Suah, 53, and Chua Choon Huay, 51, hardly had time to catch a breather between the ebb and flow of visiting customers for the entire time we were there. They serve a simple menu of three drinks – bird's nest, soya bean and grass jelly – in two sizes: small ($0.30 each) and large ($0.50 each).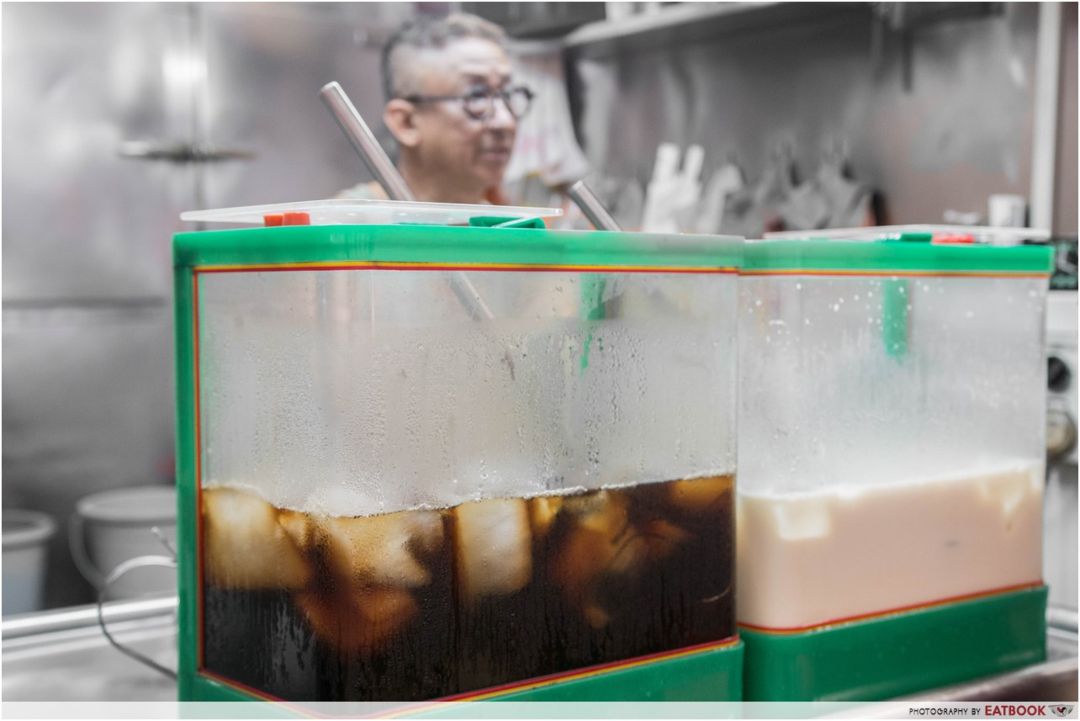 Mr Goh and Mdm Chua have been working at this stall for more than 20 years. It was a family business passed down from Mr Goh's father, who was a hawker along the streets of Kangkar (an area at Upper Serangoon Road) before the government started hawker centres. The couple decided to take on the business after they got married. While the cost of ingredients and rental have risen over the years and most other stalls raised their prices accordingly, the couple persisted in keeping prices the same.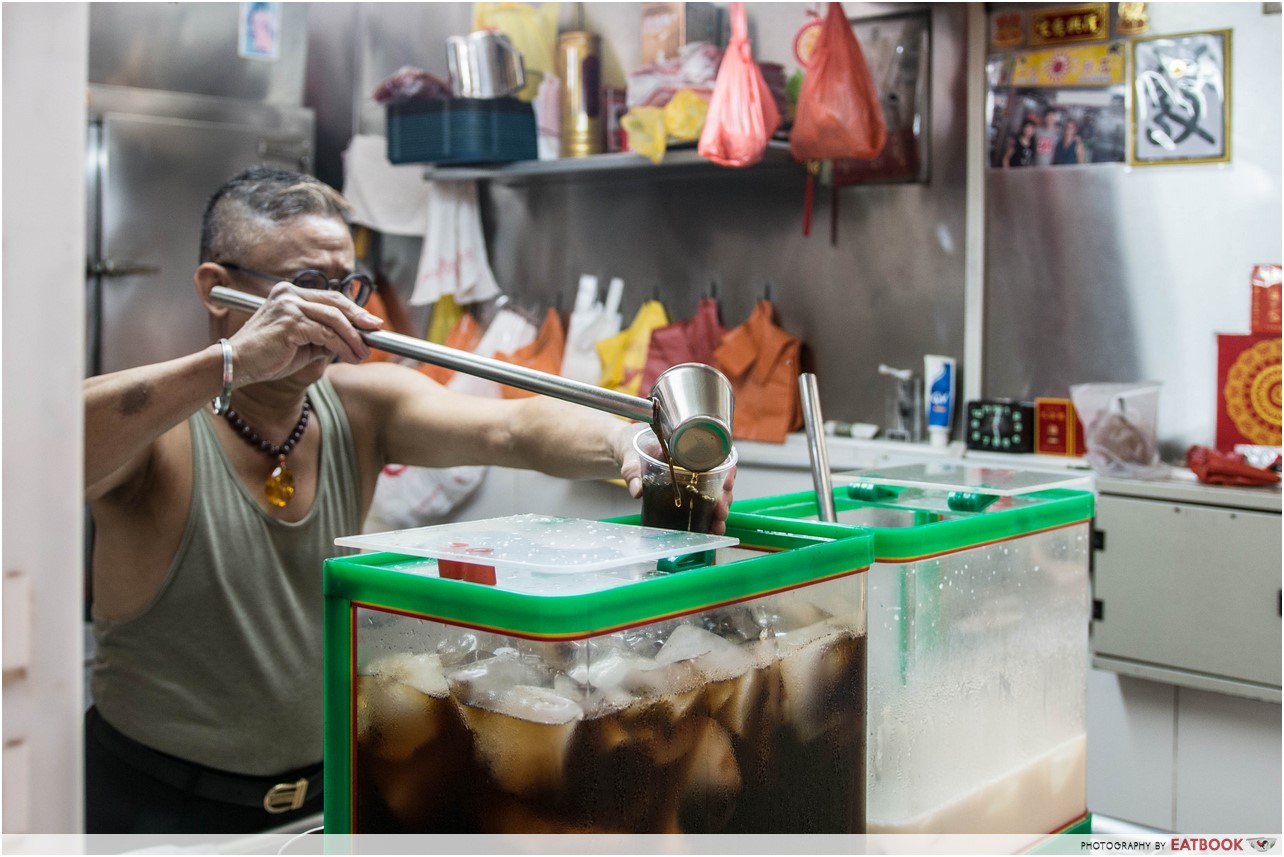 Mdm Chua remarked that they work on a "high sales, low profit" model. Sun Kee is evidently popular among the crowd at the hawker centre, and their drinks usually sell out before closing time. It's a tough job – the couple begins prepping at around 5:30am each day, and they work six days a week – but they don't plan on stopping soon. "Everything has been smooth-flowing so far, and we're happy to serve our customers every day, so why not just continue working?" said Mdm Chua in Mandarin.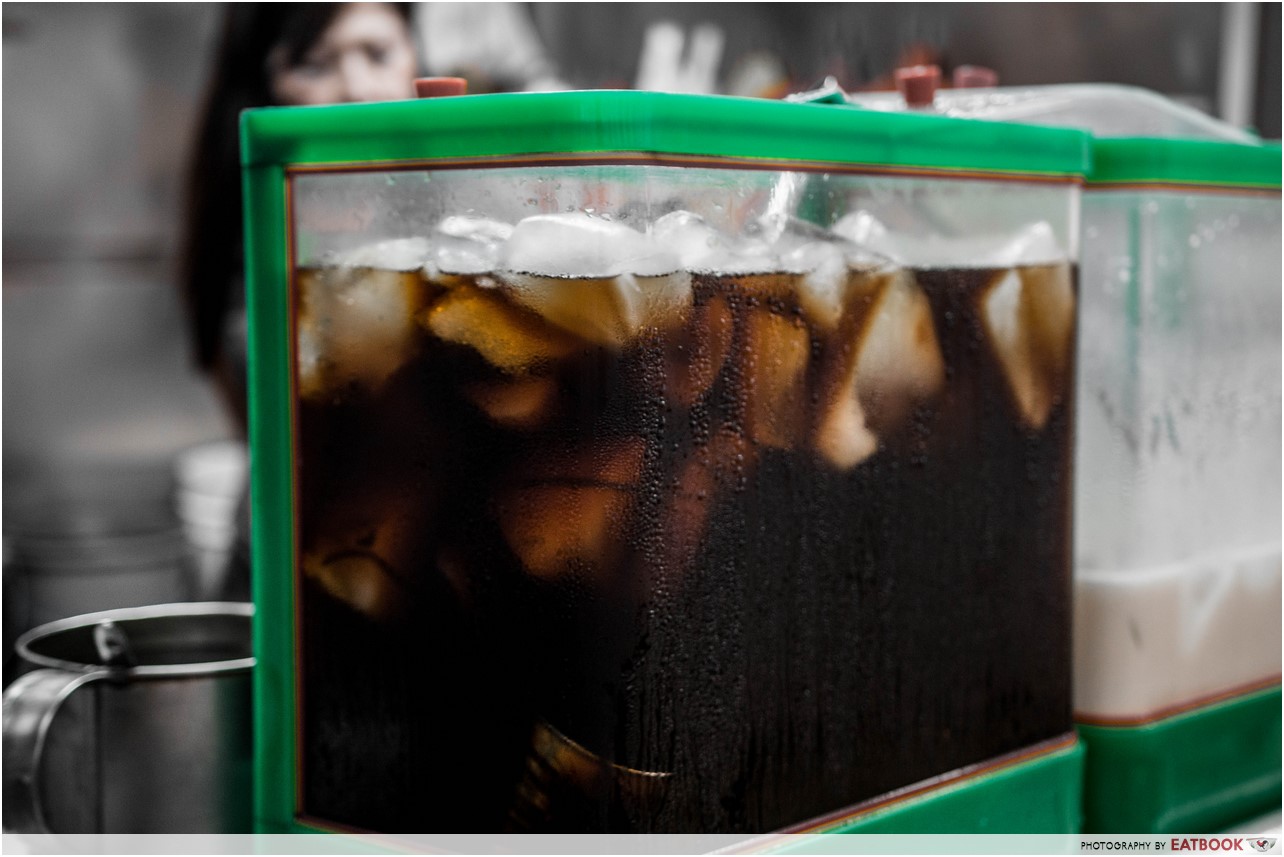 We asked the couple for an insider review of their favourite stall at Kovan Market Food Centre, which has quite a few well-known stalls. "After eating the food here for decades, you inevitably get tired of the options," Mdm Chua said, declining to name a particular stall, though she assured us that there are plenty of great choices at the market.
Drinks at Sun Kee
Since we're here, we gave their drinks a shot. We got a large cup of bird's nest drink, which was syrupy with tiny pieces of jelly to mimic the gelatinous texture of bird's nest. This was pleasantly sweet with a light flavour and a hint of pandan fragrance.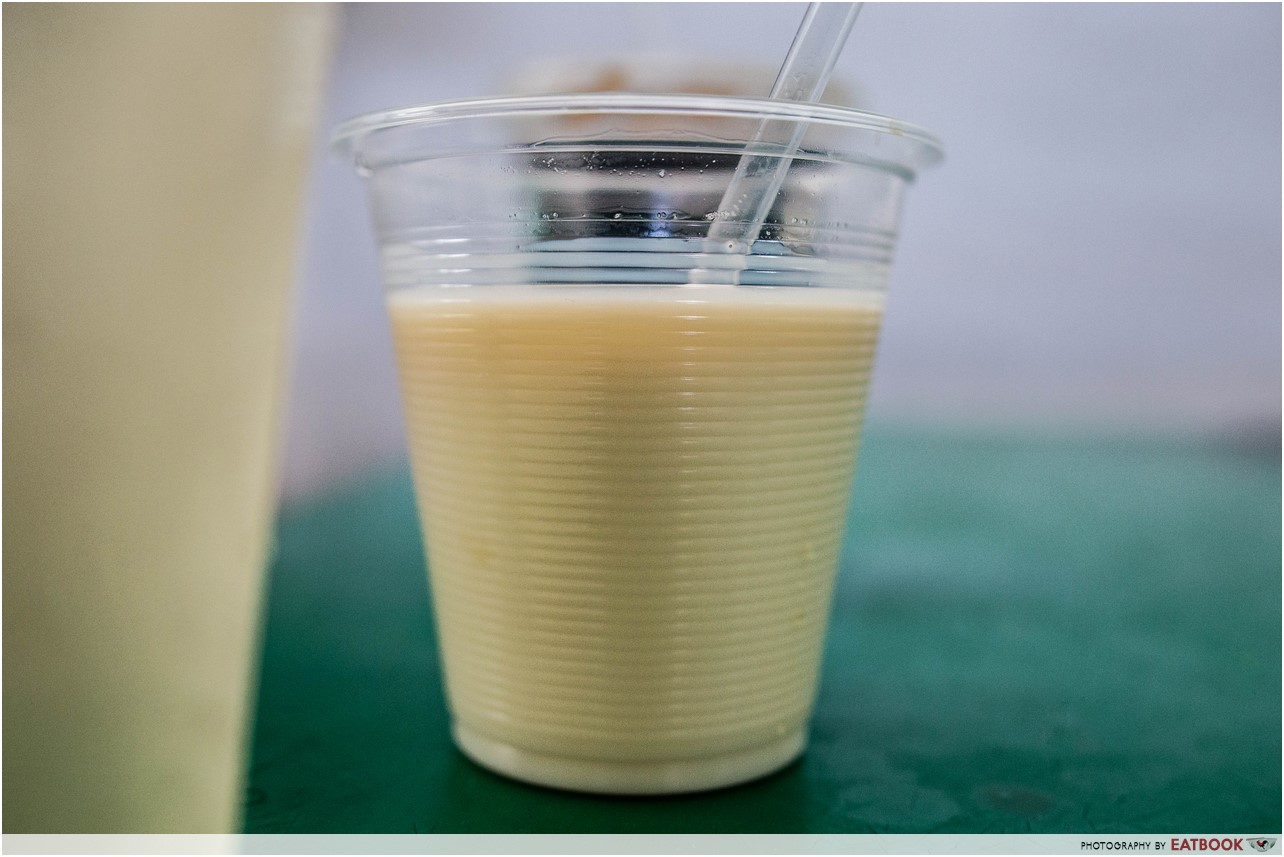 The grass jelly and soya bean drinks were typical, and sourced from suppliers. But what struck me was Mr Goh's thoughtfulness when I ordered a small cup of hot soya bean drink. When I mentioned I was having my drink at the hawker centre, he proceeded to add some cold soya bean drink into my cup so it wasn't scalding hot – this unexpected gesture made my day.
What's remarkable is that Sun Kee's drinks are still gao (rich) and tasty, whereas I've spent more at other places only to be disappointed with a cup of ice and a scoop of diluted drink. Cold drinks here aren't served with ice, so you can enjoy a cup without having to worry about it getting more and more tasteless.
The verdict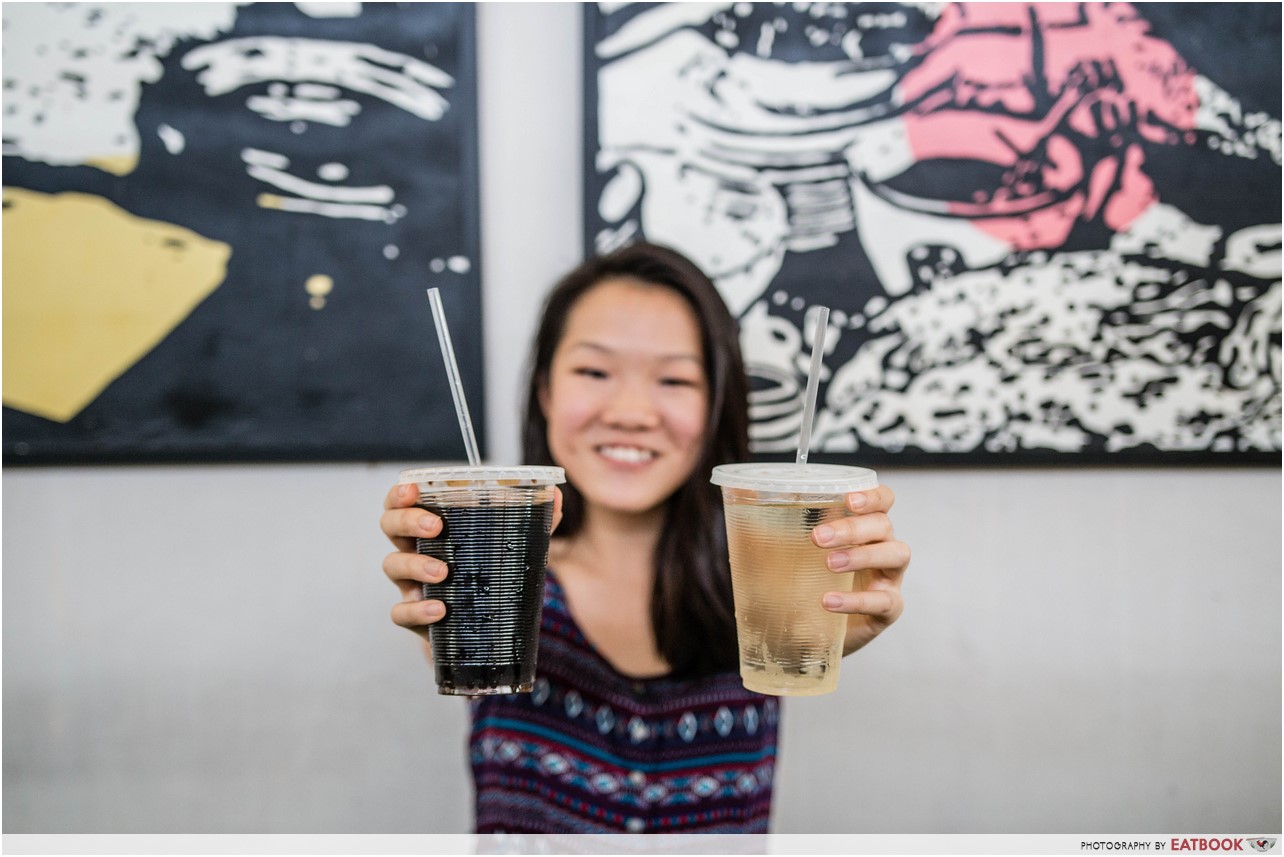 At $0.30 or $0.50 per cup, I only have good things to say about the drinks at Sun Kee. The couple's dedication to serving their customers with incredibly affordable options deserves all my respect, and I wish them many successful years ahead!
Address: Blk 209 Hougang Street 21, #01-65, Kovan Market & Food Centre, Singapore 530209
Opening hours: Mon-Sat 6am to 3pm, or until sold out