---
Cafes with a cause for food with heart
---
Growing up taught me that some people lose their smiles along the way when life strikes with unexpected obstacles. Recognising, instead of disregarding, times they manage to do well is a simple gesture that can turn their life around. Ultimately, investing in them to stand on their feet is the strongest help we can give. Here are 10 cafes with a cause that offer food you can show your support with.
---
1. Five&2

---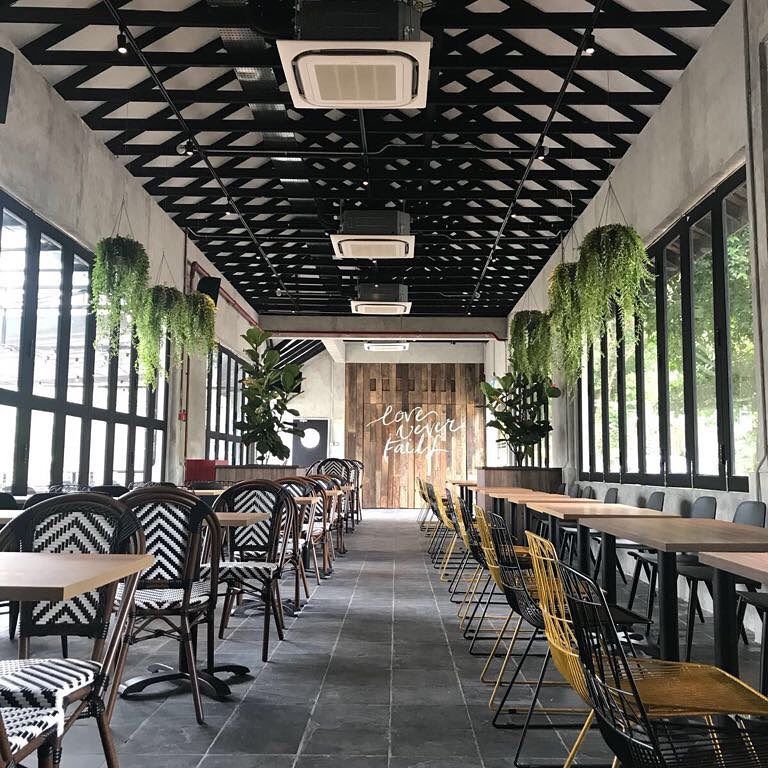 Image credit: @fiveand2.co
Five&2 occupies the space of the now defunct Wild Oats, which is just two bus stops away from Hougang MRT Station. This new bistro's name is inspired by the biblical story of Jesus feeding thousands with five loaves and two fish. They hire ex-inmates as well as the physically disabled to do jobs with the help of re-designed tools, and donate one meal to an underprivileged child for every five meals sold.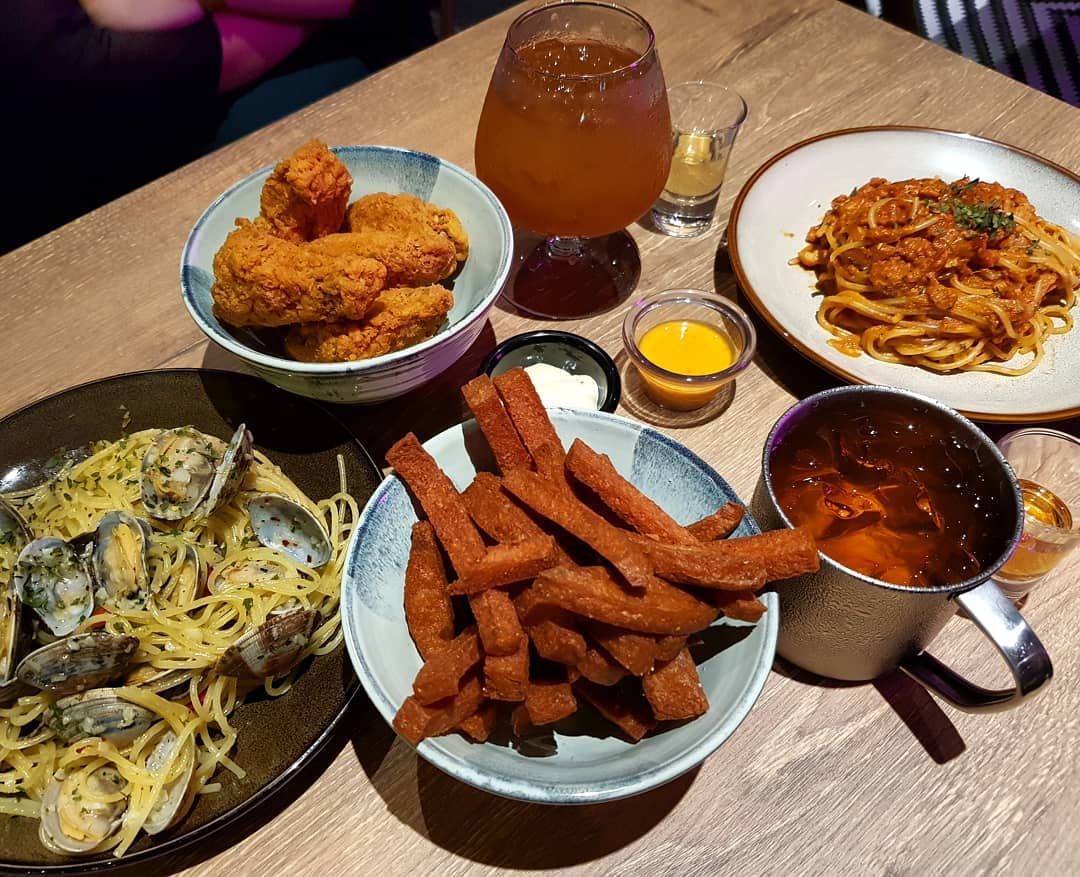 Image credit: @shelleyherianto
Nestled in the tranquility of Punggol Park with an amazing view of the lake, the ambience here is ideal for a dressed-down weekend lunch. Their Thai Green Curry ($10.80) comes with beef chunks and eggplant, tasting aromatic and salty without being cloying. Dessert should be done with their Pulut Hitam with Coconut Ice Cream ($5.50) for dense and cold creaminess that comes with a whiff of fragrant black glutinous rice.
Address: 97 Hougang Avenue 8, Punggol Park, Singapore 538792
Opening hours: Sun-Thur 5pm to 11pm, Fri-Sat 5pm to 1am
Tel: 6282 8801
Website
---
2. APSN Mystical Cafe for All
---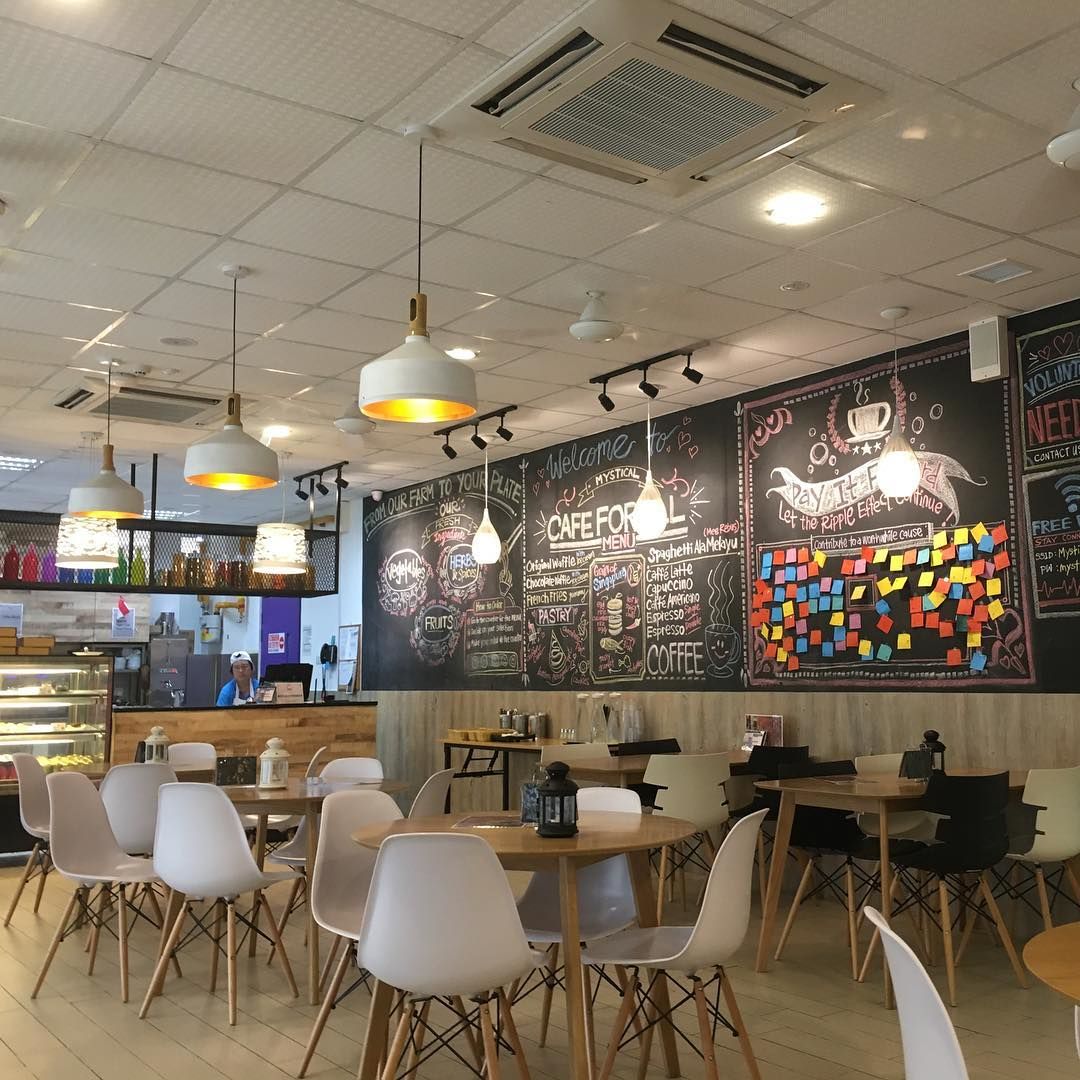 Image credit: @collaboration.tea
Orders from APSN Mystical Cafe for All may take longer to serve but they come with plenty of heart. The restaurant is entirely run by the Association for Persons with Special Needs (APSN) trainees and profits go back to supporting their programmes and paying their allowance. What's interesting is their "pay it forward" initiative which encourages customers to buy a meal voucher to pin to the cafe's board to give to the next stranger who might be less fortunate.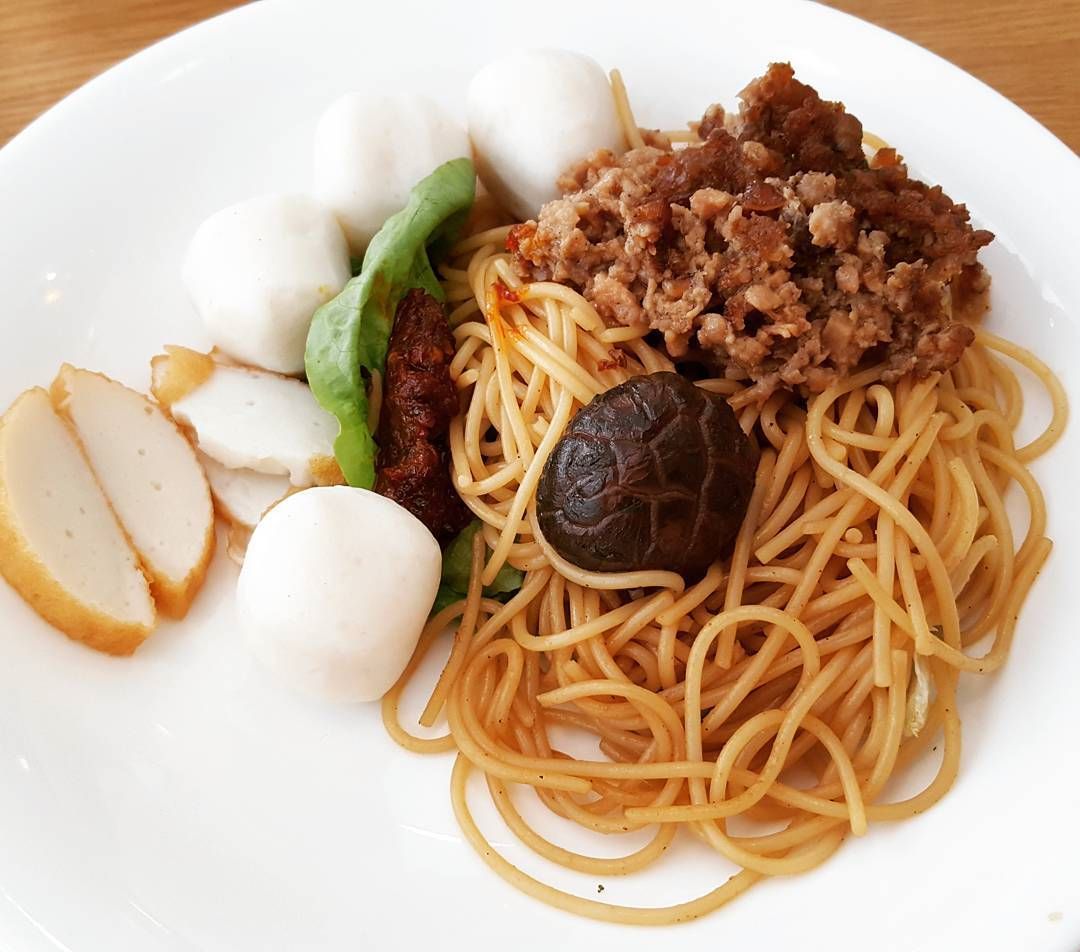 Image credit: @mysafeheaven
Their Spaghetti Ala Melayu ($4) is a fusion dish served with mee rebus sauce and topped with crispy capsicum, juicy tomatoes, soft tau kwa, and hard-boiled eggs, and their Cheese Cake ($5.50) got a thumbs up from Emeritus Senior Minister Goh Chok Tong. Latest menu additions include Buttered Mussels with Coconut Rice ($6) that's drizzled with creamy butter sauce and Crispy Salmon Skin ($6.90) with salted egg yolk.
Address: Blk 4, 11 Jalan Ubi, #01-31, Kembangan-Chai Chee Community Hub, Singapore 409074
Opening hours: Mon-Fri 9:30am to 4:30pm
Tel: 6346 2425
Website
---
3. New Rasa Singapura
---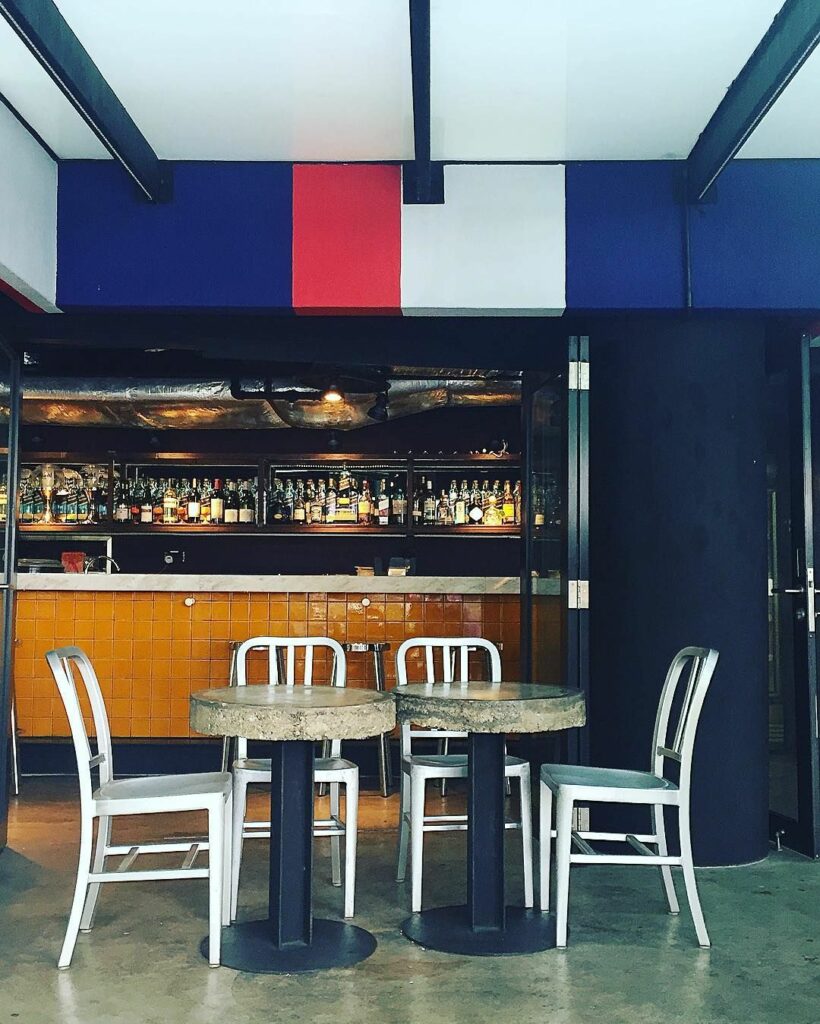 Image credit: @pri5k
New Rasa Singapura is an al fresco restaurant set up by Tanglin Post Office that may remind baby boomers of the iconic Rasa Singapura Food Centre from the '80s, which used to be located just opposite. They employ the less-advantaged like those with physical or hearing impairment, and train them in food preparation.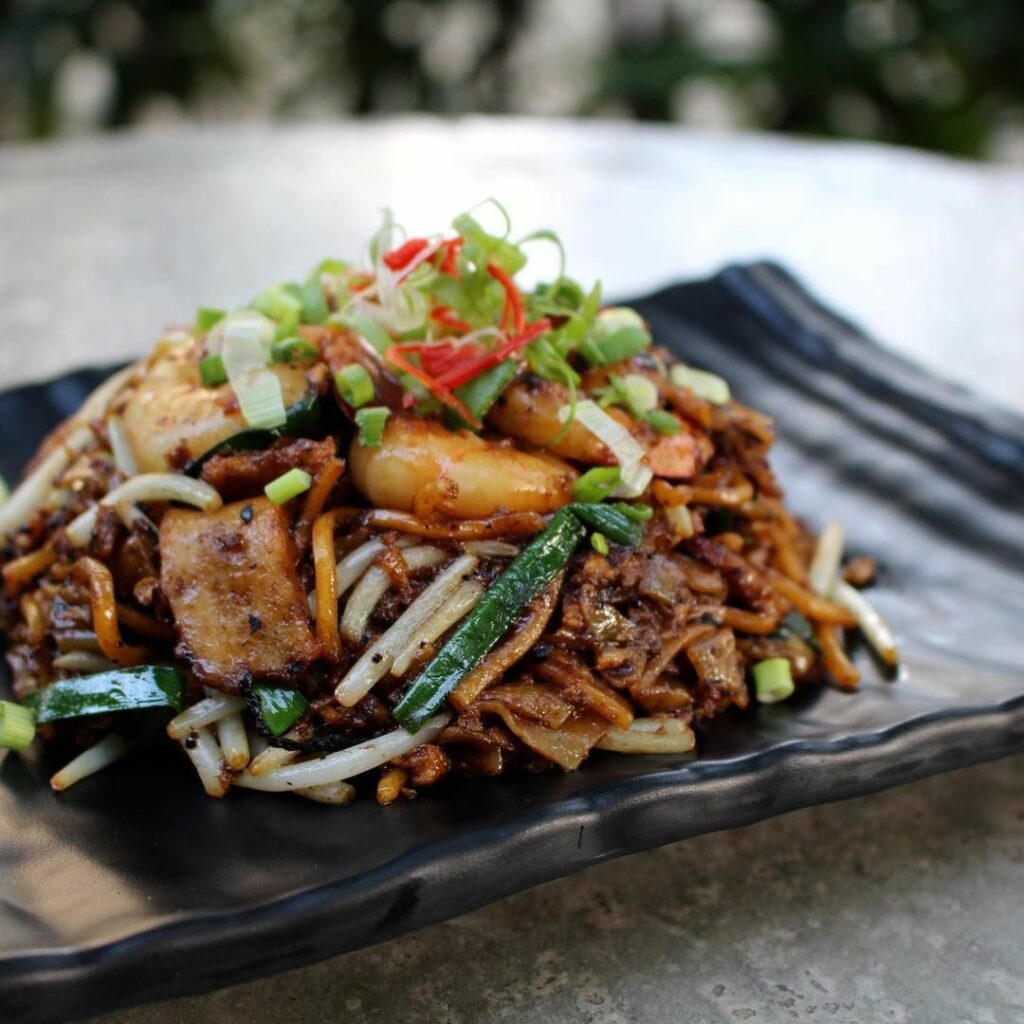 Image credit: @josephine_haute
Local favourites like Angoli Fish Head Curry ($36) are good for groups but you can drop in for their Weekday $8 Lunch Specials between noon to 3pm. There are dishes such as 9/10 Black Pepper Char Kway Teow ($12/$20), which is robust and spicy with slight wok hei, and a slightly spicy Dry Laksa ($12/$20) which I'd add cockles ($3/$6) to.
Address: 56 Tanglin Road, B1-02, Tanglin Post Office, Singapore, 247964
Opening hours: Mon-Sat 12pm to 10pm
Tel: 9818 8102
Website
Menu
---
4. Seeds
---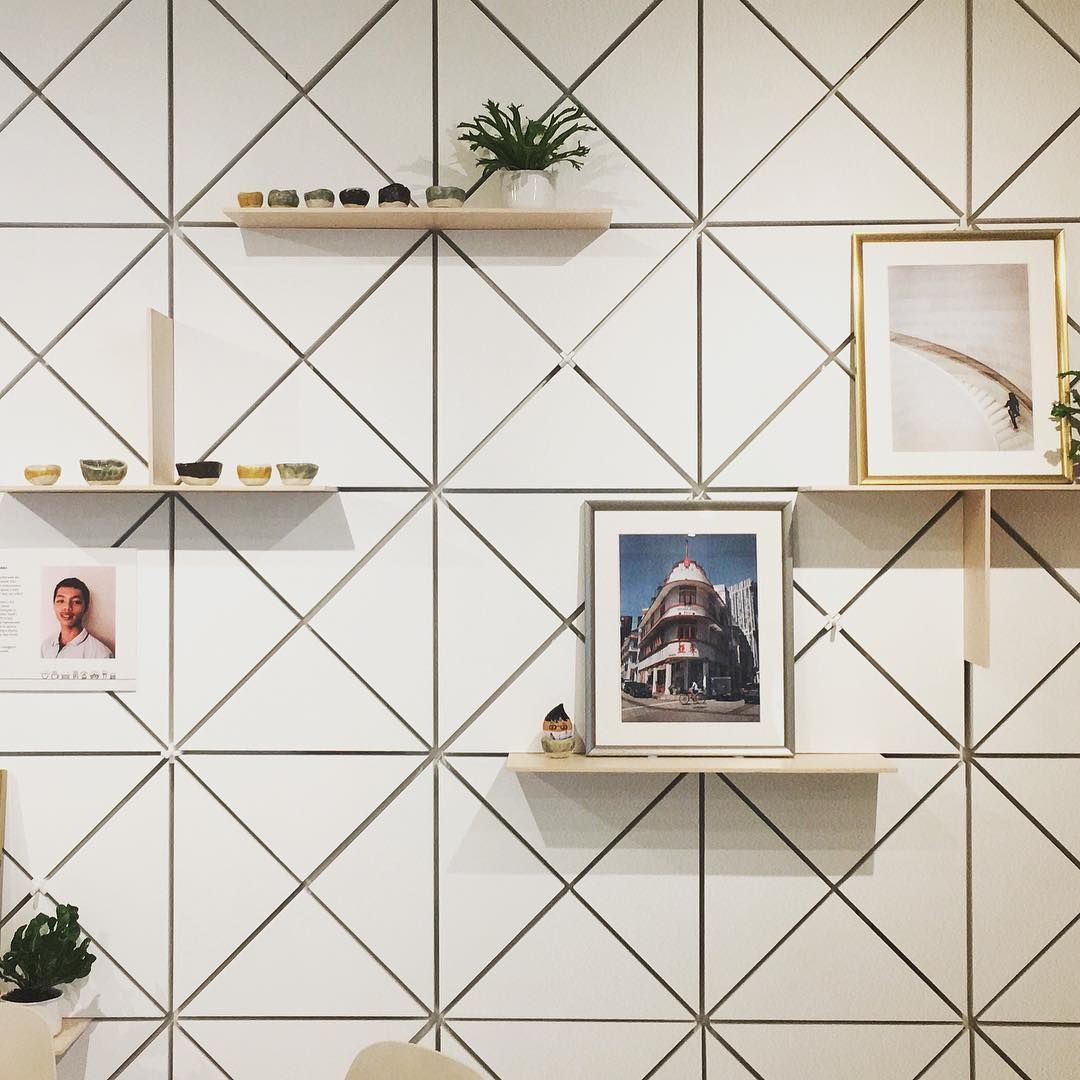 Image credit: @seedscafesg
Seeds ushered in the new year by opening their shop in Rainbow Centre at Margaret Drive School. Its name alludes to planting seeds that grow into tall and strong trees, as they provide training to the disabled to smoothen their transition to employment. The clean look and Instagrammable interior is decorated with students' art works that you can pick up for purchase, with contributions channeled towards the vocational school's funding.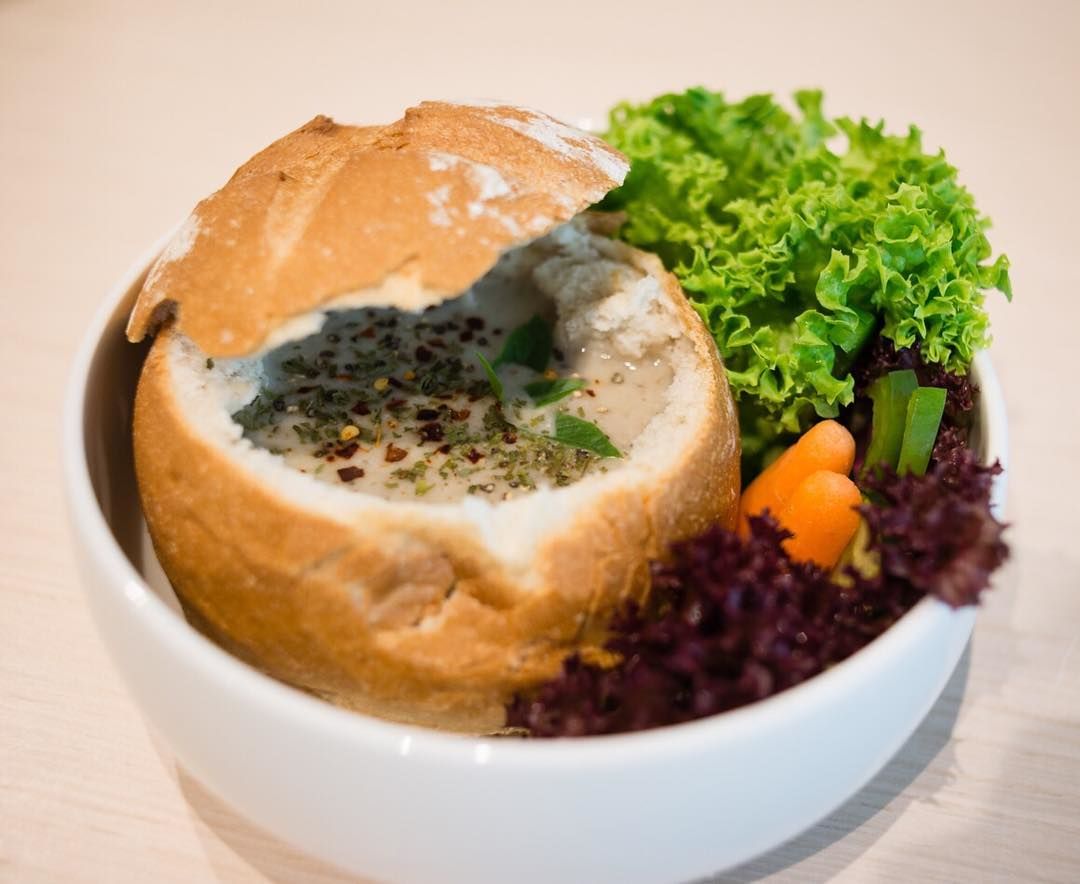 Image credit: @seedscafesg
The cafe is a collaboration by three companies and one of them is Tiong Hoe Specialty Coffee which trains Seeds' baristas to make good cuppas. Most popular on the menu is Bread Bowl ($8) served with piping hot soup of the day and a side of greens. Beef pie ($8) and Turkey Ham Quiche ($8) are also some of the chef's recommendations.
Address: 501 Margaret Drive, Rainbow Centre, Margaret Drive School, Singapore 149306
Opening hours: Mon-Fri 7:30am to 4pm, Sat 8:30am to 5pm
Tel: 6817 9414
Website
---
5. Lina's Cafe

---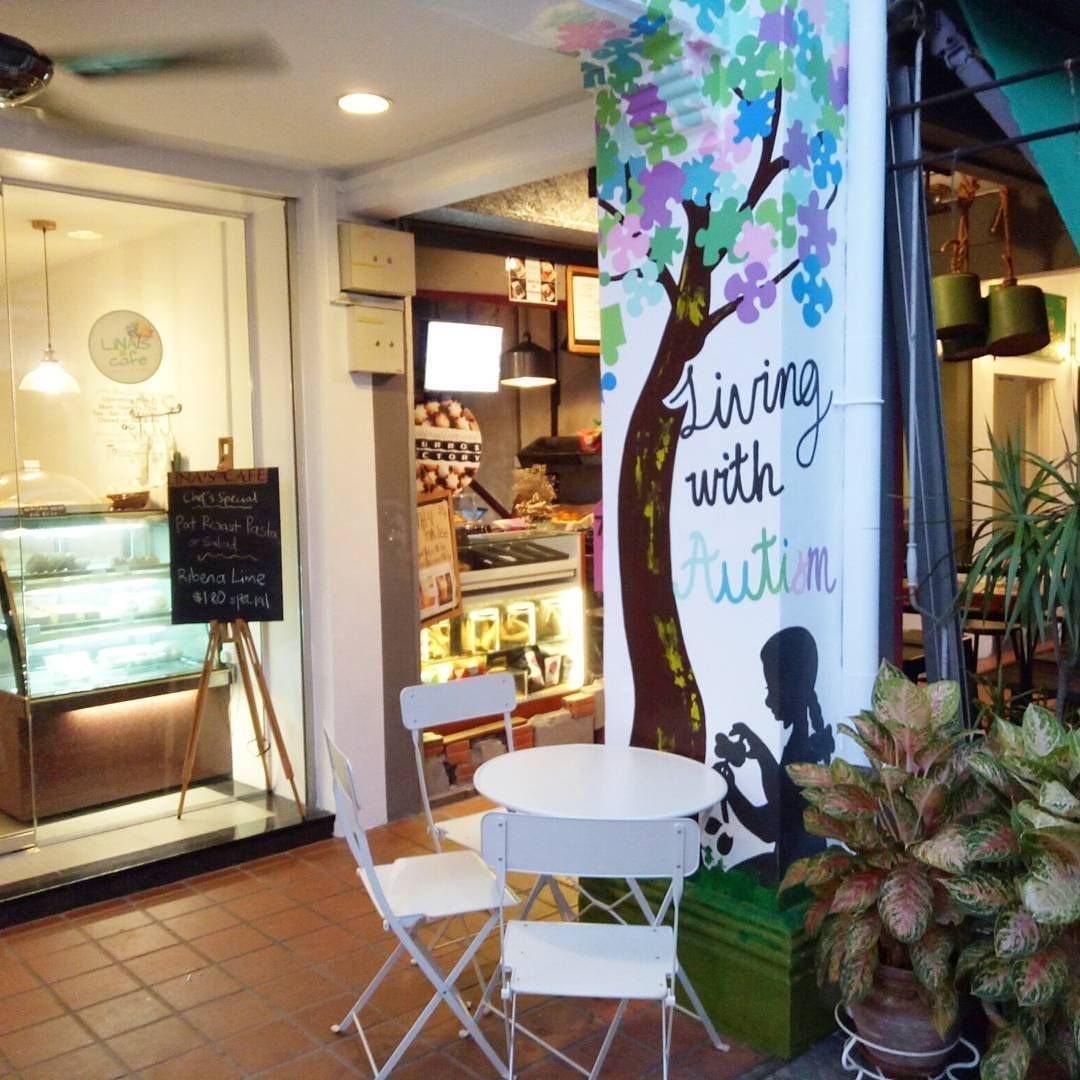 Image credit: @linascafesg
Located diagonally across Sultan mosque is Muslim-owned Lina's Cafe, otherwise known as Friends of Autism Cafe. Lina, owner and mother to Sara, who has autism, reaches out especially to those with autism and their families.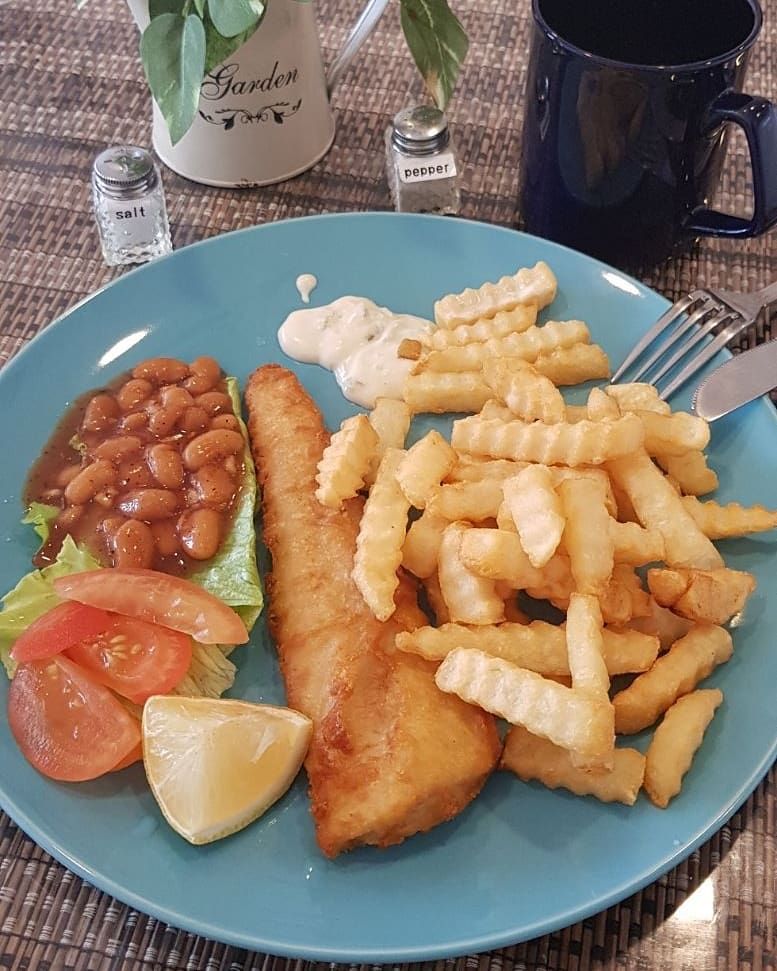 Image credit: @linascafesg

Their Fish and Fries ($6.80) have recently become a menu regular along with choices like African Meatpie ($3.20). Finish up slowly with an Ondeh-Ondeh Cake With Ice-Cream ($7.80) that's like a chiffon cake with gula melaka bits. Besides food, they also selling books about autism.
Address: 7 Jalan Pisang, Singapore 199074
Opening hours: Mon 10am to 7pm, Tue-Sat 11am to 8pm
Tel: 9456 0992
Website
---
6. Happy Pancakes Cafe
---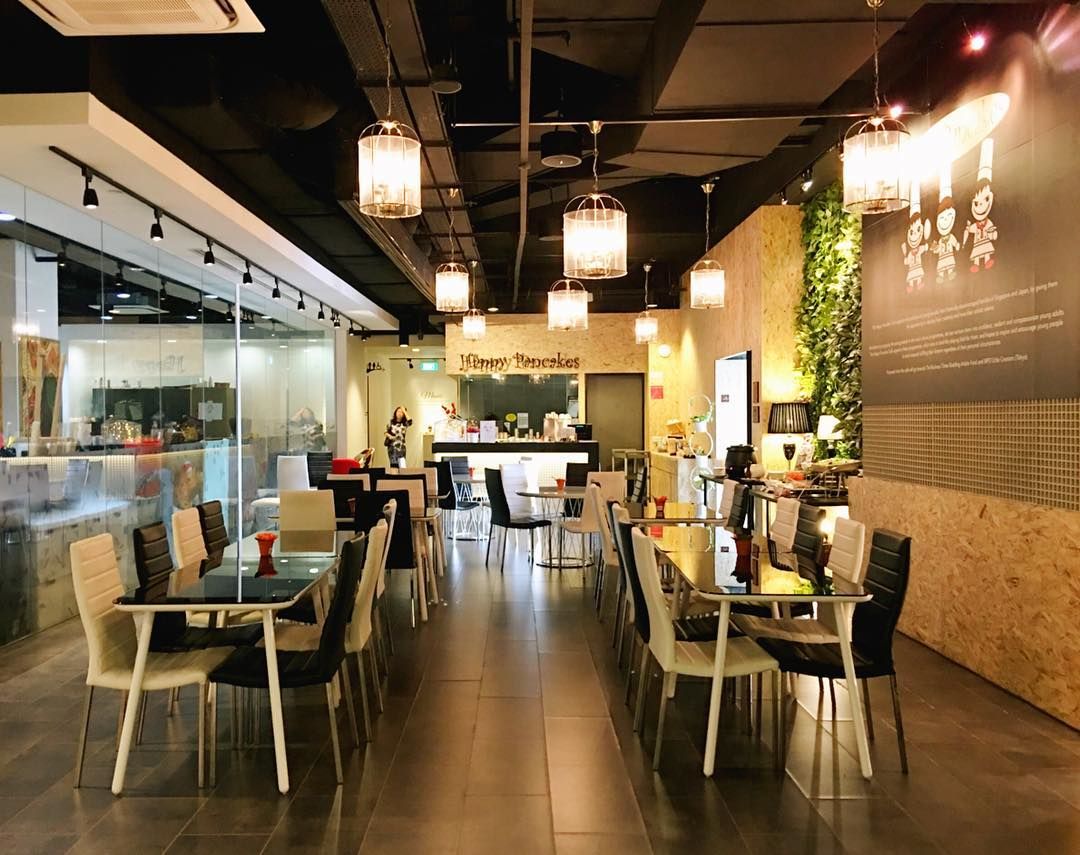 Image credit: @10squareyouth
Supporting young people in chasing their dreams, Happy Pancakes Cafe targets financially disadvantaged families in Singapore and Japan. They fund programmes that engage the young in arts and culture to nurture their confidence and resilience, helping to level their playing field and inspire them.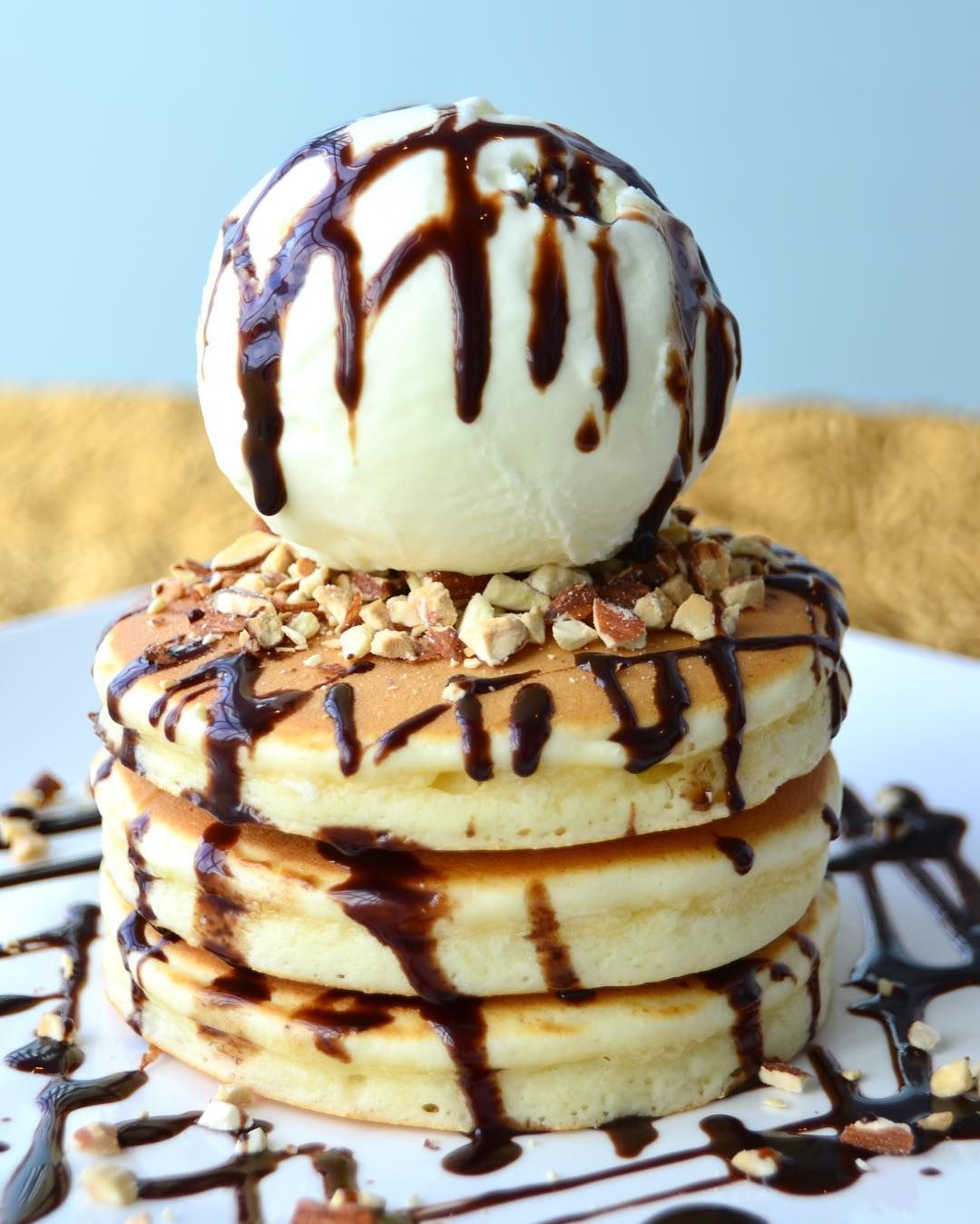 Image credit: @10squareyouth
Slice into a fluffy stack of three sweet pancakes ($7.90+) or two savoury ones ($7.90+) that come with sides like Thai Green Curry Chicken. Pop in on weekdays between noon to 3pm for their set lunches. It includes free-flow soup and salad, plus a drink at $7.90+, and an added main course for $10.90+.
Address: 181 Orchard Road, #10-01, Orchard Central, Singapore 238896
Opening hours: Mon-Thur 11:30am to 4pm, 5pm to 8pm, Fri-Sat 11:30am to 4pm, 5pm to 8:30pm
Tel: 6835 8173
Website
---
7. Dignity Kitchen
---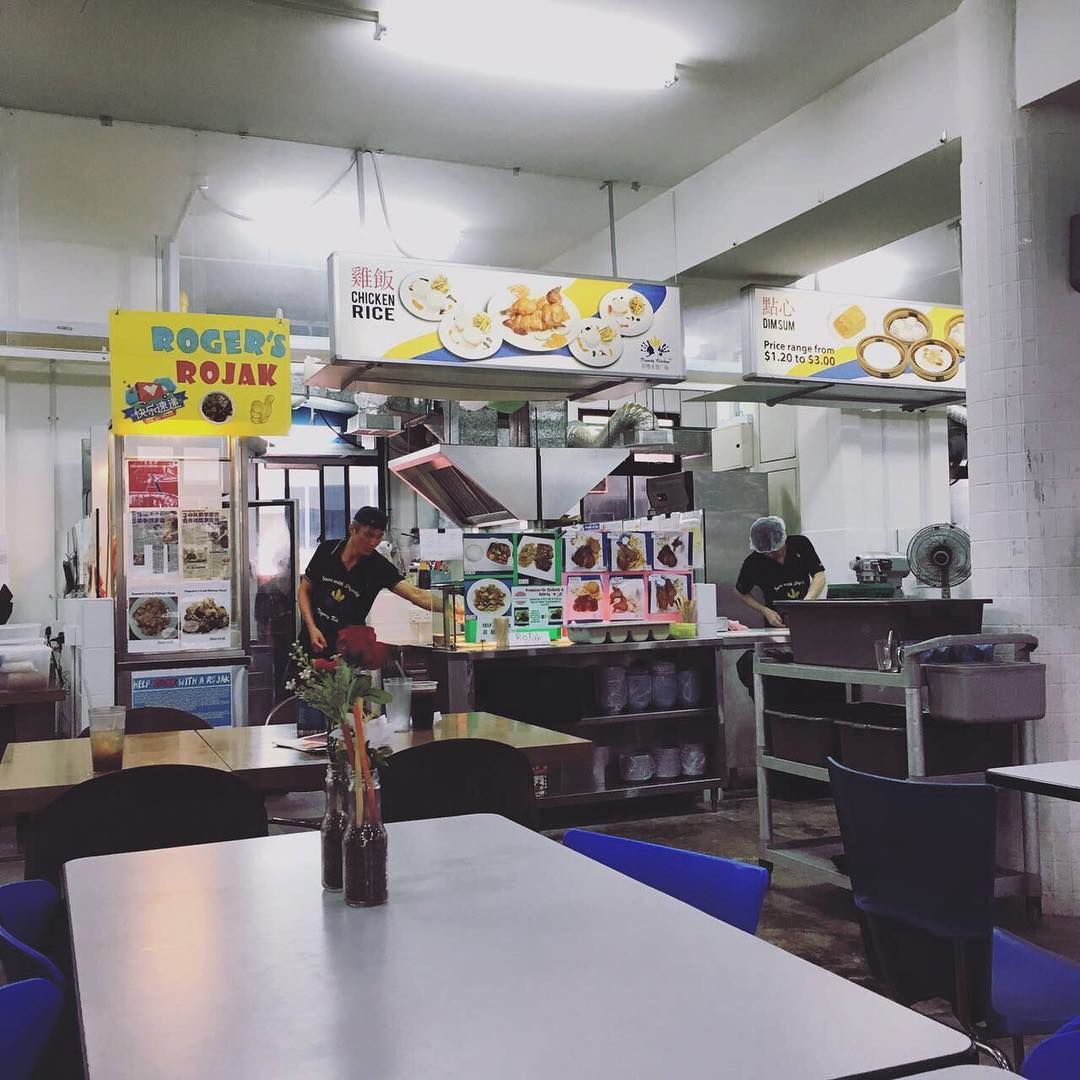 Image credit: @groundupinitiative
An atypical food court is Dignity Kitchen, which is a hawker training school for the disabled and disadvantaged. The social enterprise also helps to place their trainees in jobs at the end of the course. Dining here goes beyond taste and looks as the place offers a humbling glimpse to the patience and attentiveness of the staff. The work builds their confidence and skills and provides them with a training allowance. It's wheelchair-friendly with height-adjustable counter tops and braille markings on the cash register.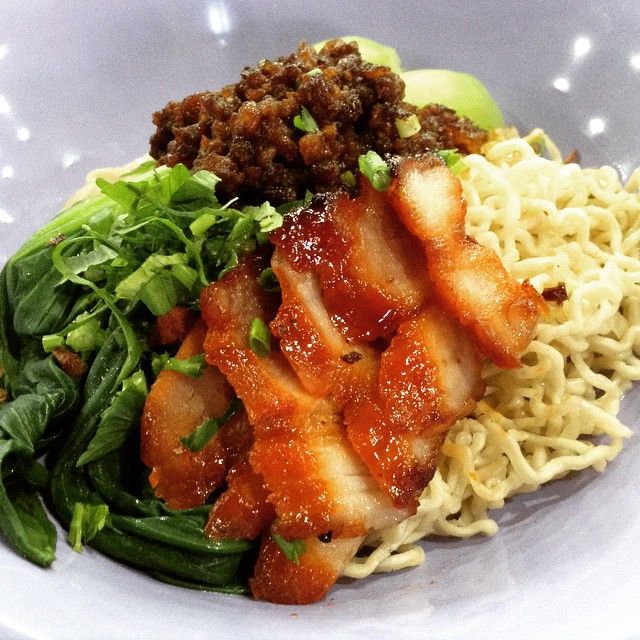 Image credit: @dignitykitchen
There are seven hawker stalls to choose from for mains like Sarawak Kolo Mee ($4) and Nasi Ayam Penyet ($4). Economical rice is pretty affordable too with two meat and two veggie dishes for $4, and you can try Roger's Rojak at $3 or $3.50.
Address: Blk 267 Serangoon Avenue 3, #02-02, Singapore 550267
Opening hours: Mon-Sat 8am to 3:30pm
Tel: 8189 7678
Website
Menu
---
8. Bettr Barista
---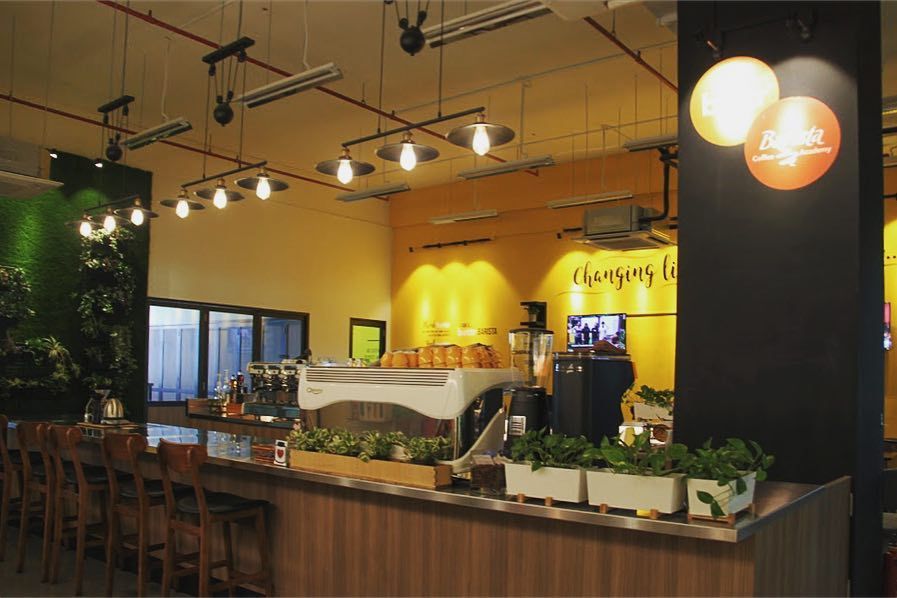 Image credit: @bettrbarista
Let your caffeine shot mean more than a start to yet another day at Bettr Barista, which combines a coffee roaster, a social enterprise, and a cafe. They have a 6-month holistic training programme which offers coffee education along with life management skills. The programme aims to empower disadvantaged women and youth.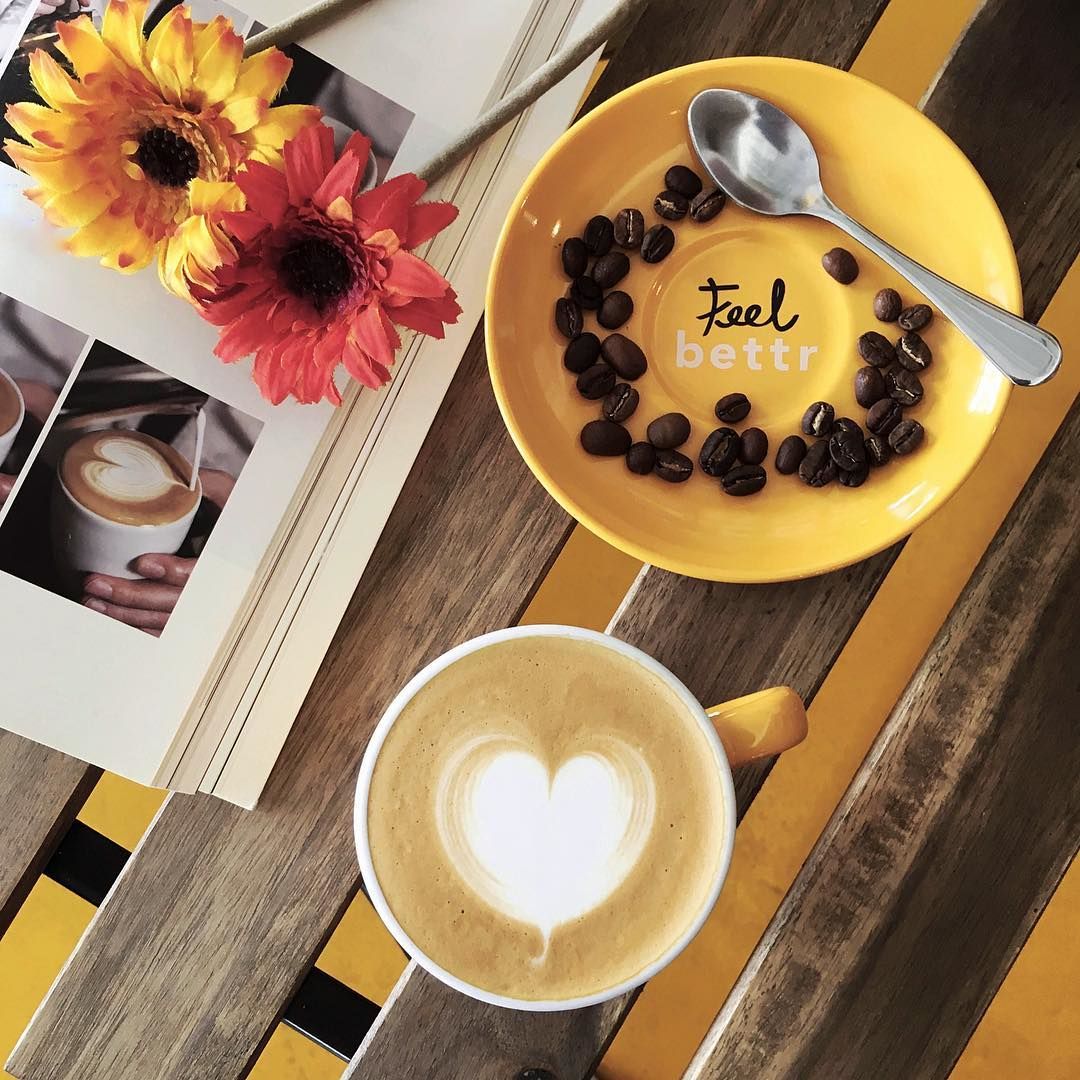 Image credit: @bettrbarista
You can settle for a Quick Fix ($6) with a muffin and coffee or Chillax ($13.90) for lunch with chicken chopped salad and a nitro cold brew. There's even coffee-flavoured waffles ($5) that's served with coffee syrup, and you can add vanilla ice-cream ($2.50) to it too. They change lives through coffee with Specialty Coffee Association-certified courses for a comprehensive introduction to fundamental barista and brewing skills to kick start a career.
Address: 9 Harrison Road, #04-01, Singapore 369651
Opening hours: Mon-Fri 10:30am to 5pm, Sat 10:30am to 2pm
Tel: 6383 5030
Website
Full list of outlets
---
9. Soul Food
---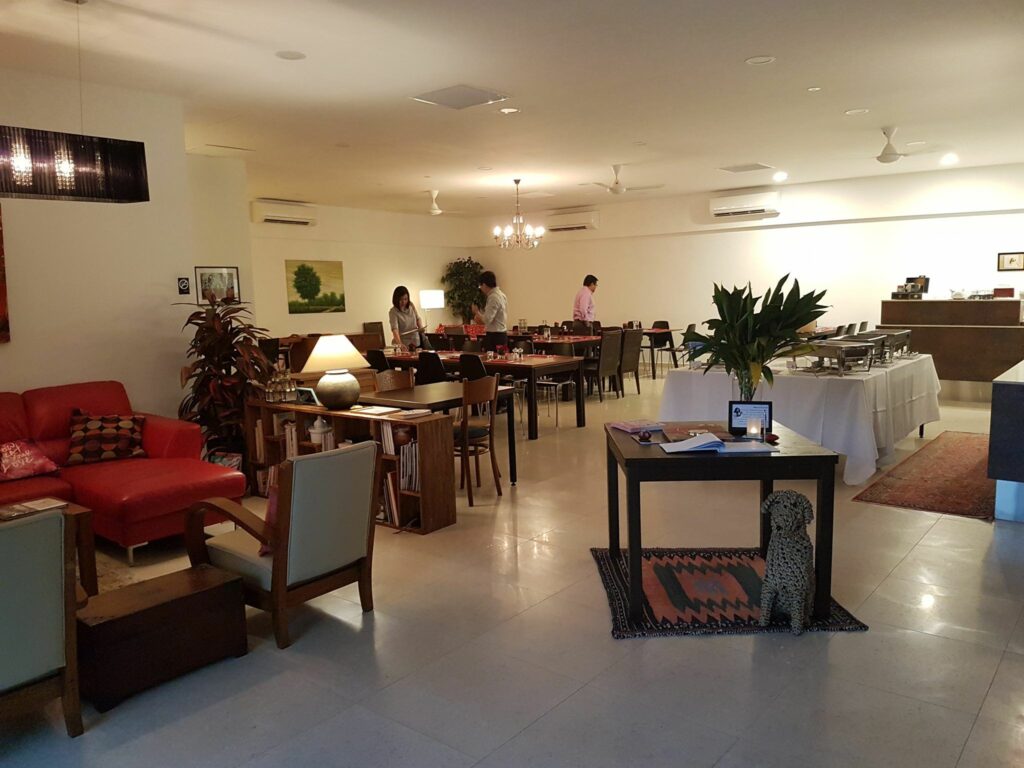 Image credit: Soul Food's Facebook page
Soul Food was founded by Gerald Png in 2010 with his daughter, who has special needs, as inspiration. The restaurant's spacious setting is near Redhill MRT Station, making it convenient for parties, and it has simple furniture that gives it an easygoing charm. Their daily menu is updated on their Facebook page once a week, and you can expect Western fare for lunch – it's $30 in cash for a soup, a main, a dessert, and coffee or tea.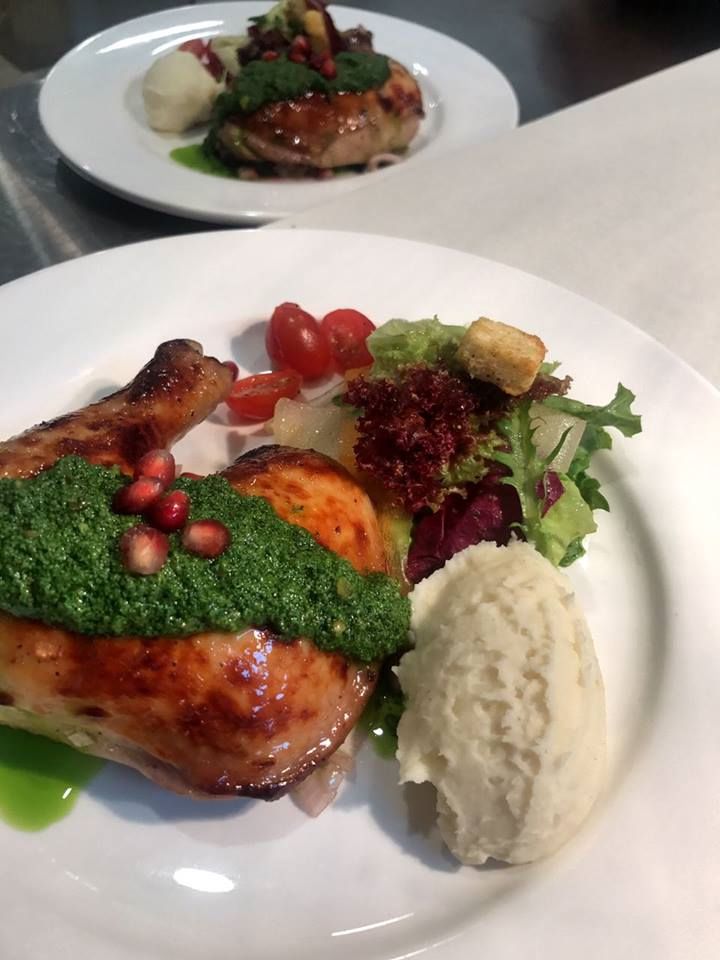 Image credit: Soul Food's Facebook page
Some dishes served previously include Clear King Mushroom Broth which whets your appetite before you tear into their Roast Chicken with walnut pesto and pomegranate. A Salted Walnut Chocolate Brownie leaves you with something sweet. Service is warm and prompt with food that has an artisanal feel. You can ring them up or text for reservations, private events, or catering.
Address: 20 Lengkok Bahru Enabling Village, #01-10, Singapore 159053
Opening hours: Tue-Fri 12pm to 2pm
Tel: 6472 0266
Website
---
10. Pope Jai Thai
---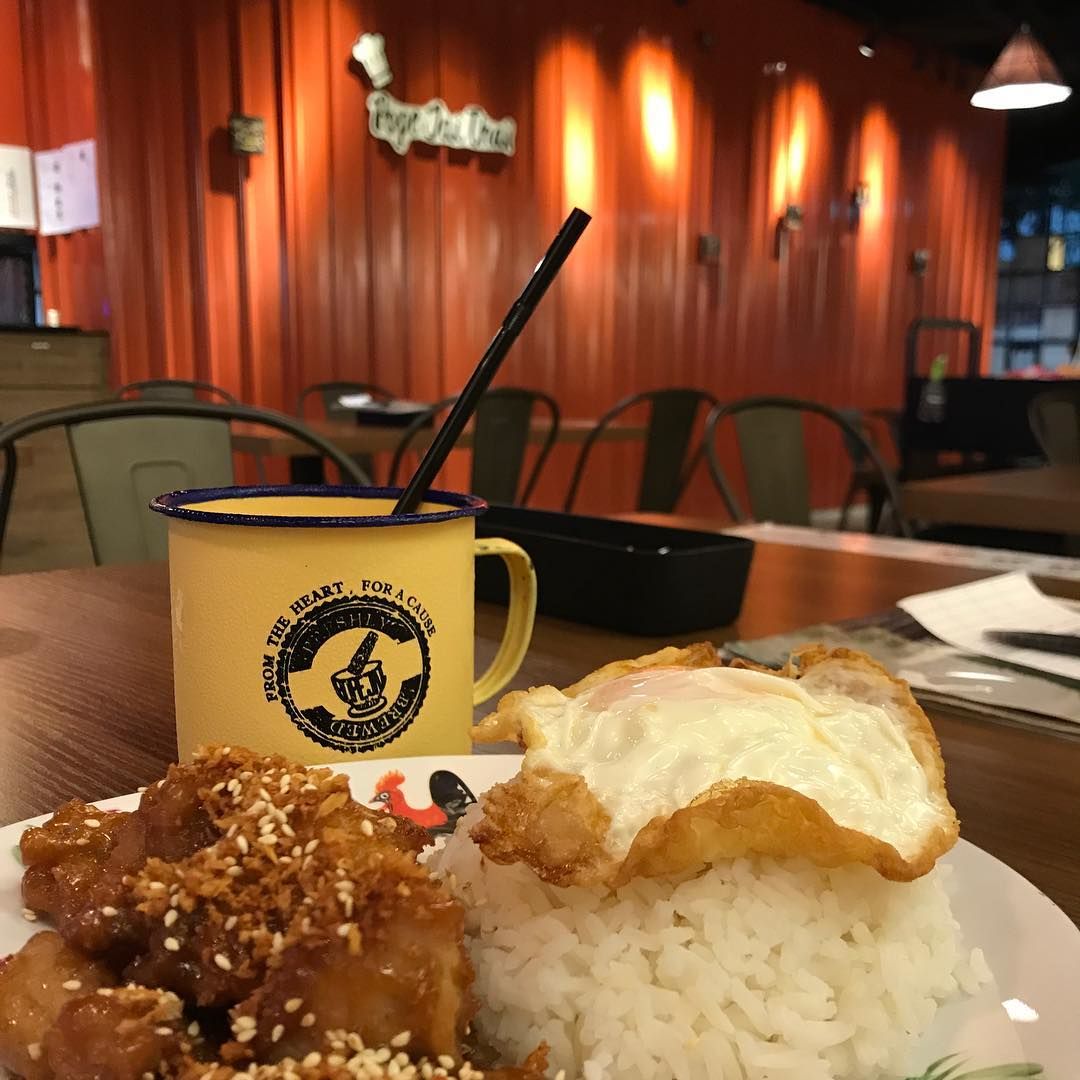 Image credit: @jkohsq
On the second level of *SCAPE is Pope Jai Thai. Most of the staff here have special needs or are at-risk youths. They also employ people from low-income families. Service here may be slower than usual but some patience and clear orders will go a long way.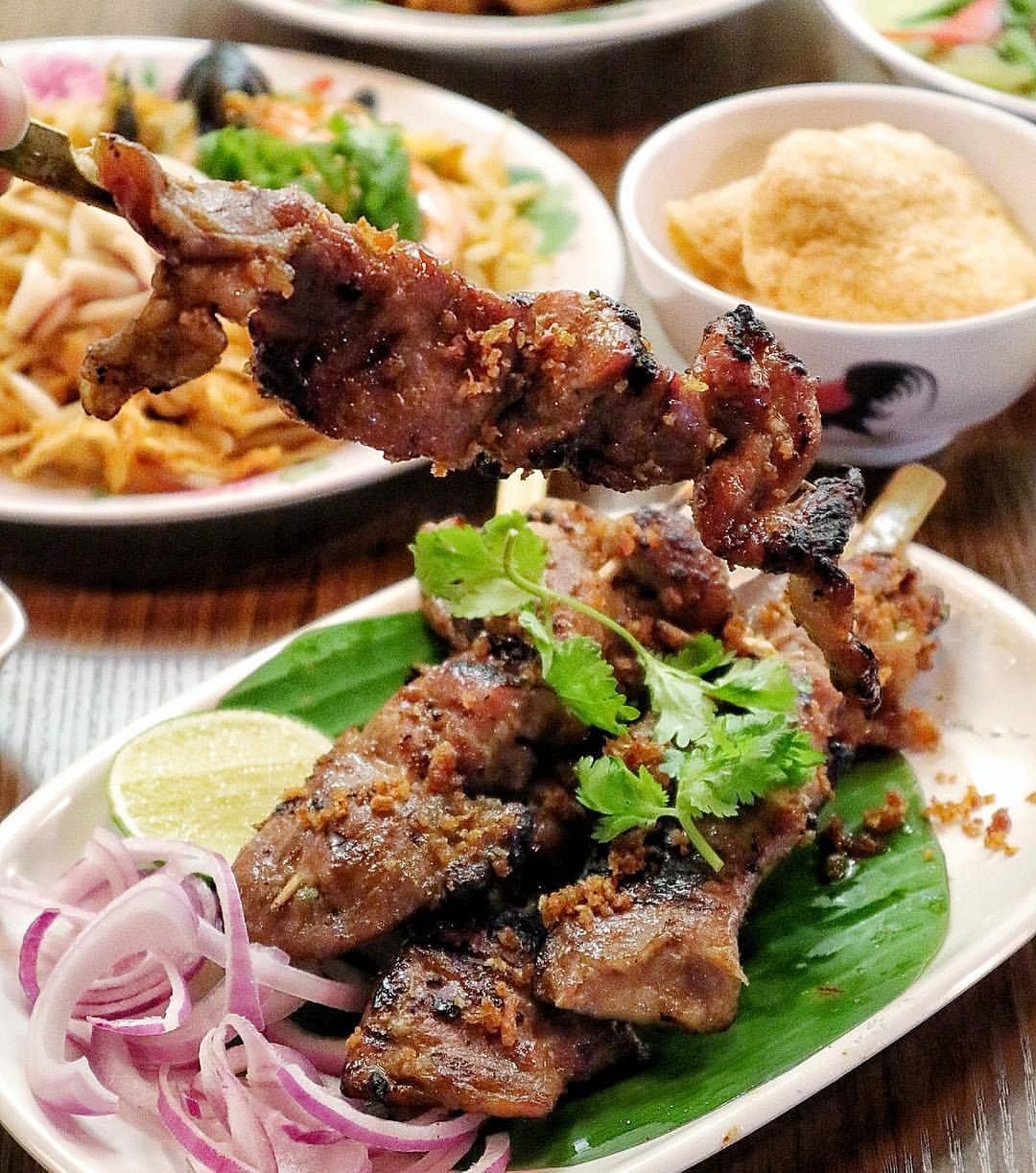 Image credit: Pope Jai Thai's Facebook page
Their dishes are made from scratch daily. A tasty must-have here is their Garlic Honey Chicken ($12+) that's moist with a sweet and tangy coating of sauce. Their Tom Yum Soup ($15+) in clear or red broth offers a tamed level of spiciness but is light and deeply comforting. Their other signature items include classics such as Pad Thai ($7.80+/$8.80+), and Basil Minced Chicken or Pork ($12+).
If you're looking for halal Thai food instead, check out our list of halal Thai food places around Singapore.
Address: 269 Beach Road, Singapore 199546
Opening hours: Daily 6pm to 10pm
Tel: 6634 1238
Website
---
Cafes with a cause that provide spoonfuls of goodness
---
It's easy to downplay what simple gestures can do, but weaving them into daily decisions gives us a chance to support those who need it. 
---
Featured image adapted from Pope Jai Thai's post.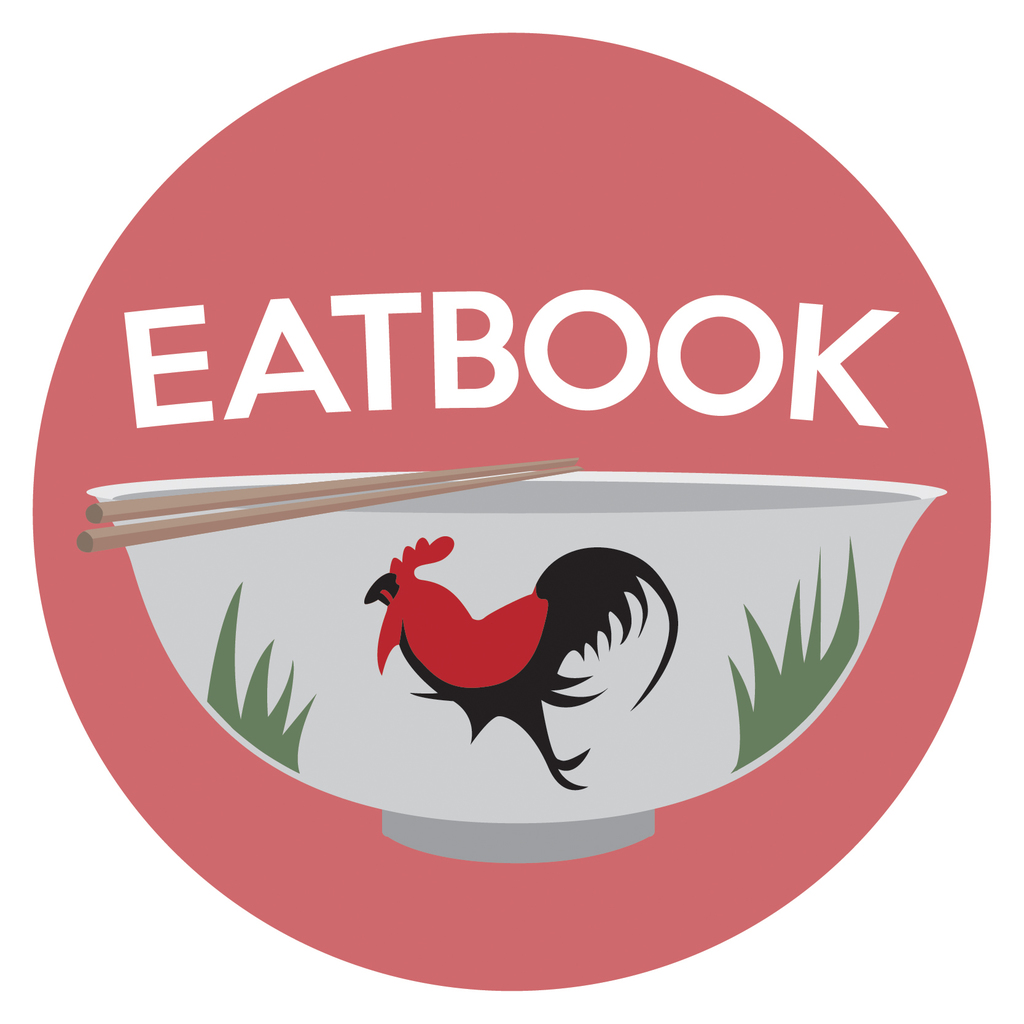 Drop us your email so you won't miss the latest news.