Casa MANINI In Serangoon Gardens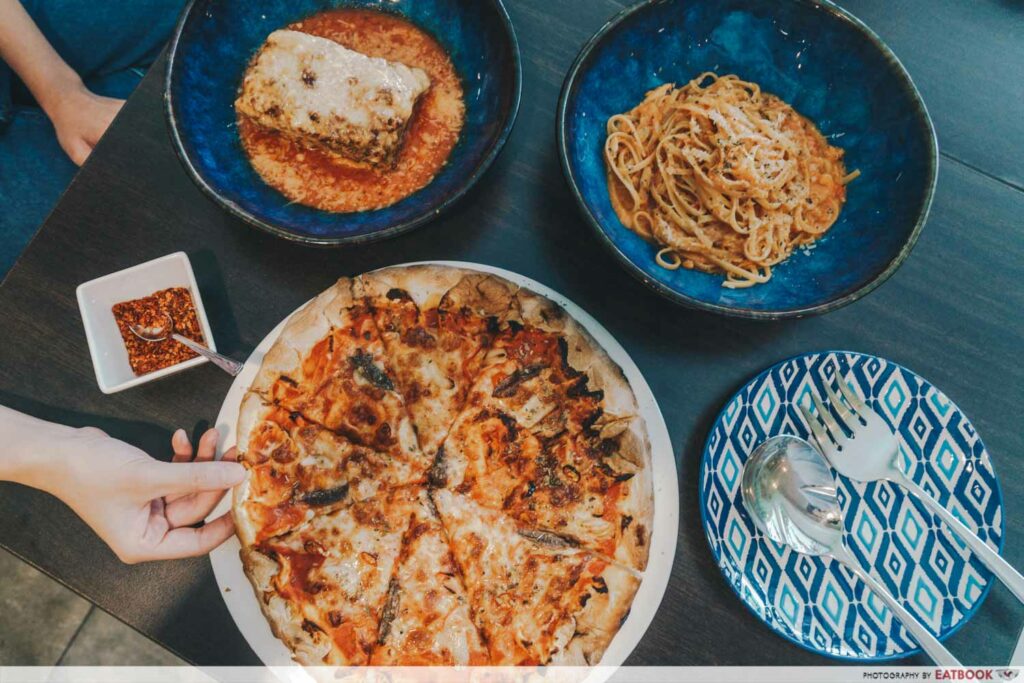 Italian food is one of my favourite cuisines. Unfortunately, even though there are many Italian restaurants in Singapore, not many can dish out a decent portion of spaghetti and pizza. So I was quite surprised that neighbourhood restaurant, Casa MANINI, managed to impress with their dishes. Checking all the boxes in quality, taste, presentation and service, this family-run restaurant definitely deserves more than just a standing ovation.
Food at Casa MANINI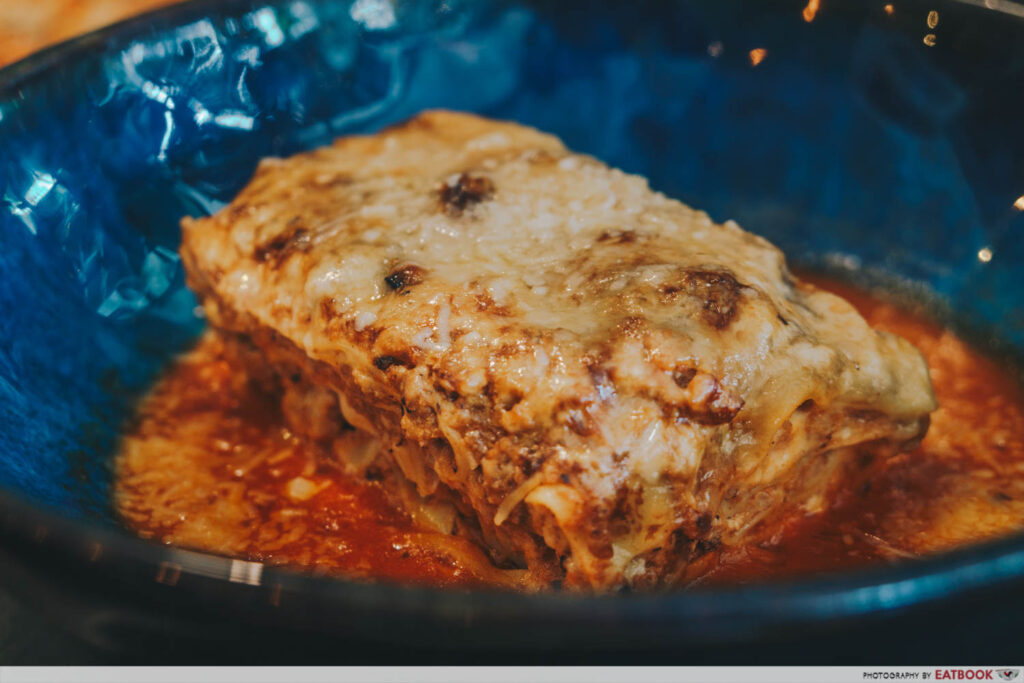 Fans of MUNCHIES will know of Matty Matheson's "Guaranteed To Get You Laid" Lasagna. But if you're too lazy to make the lasagna, Casa MANINI's Lasagna Classica ($19++) would be your best option.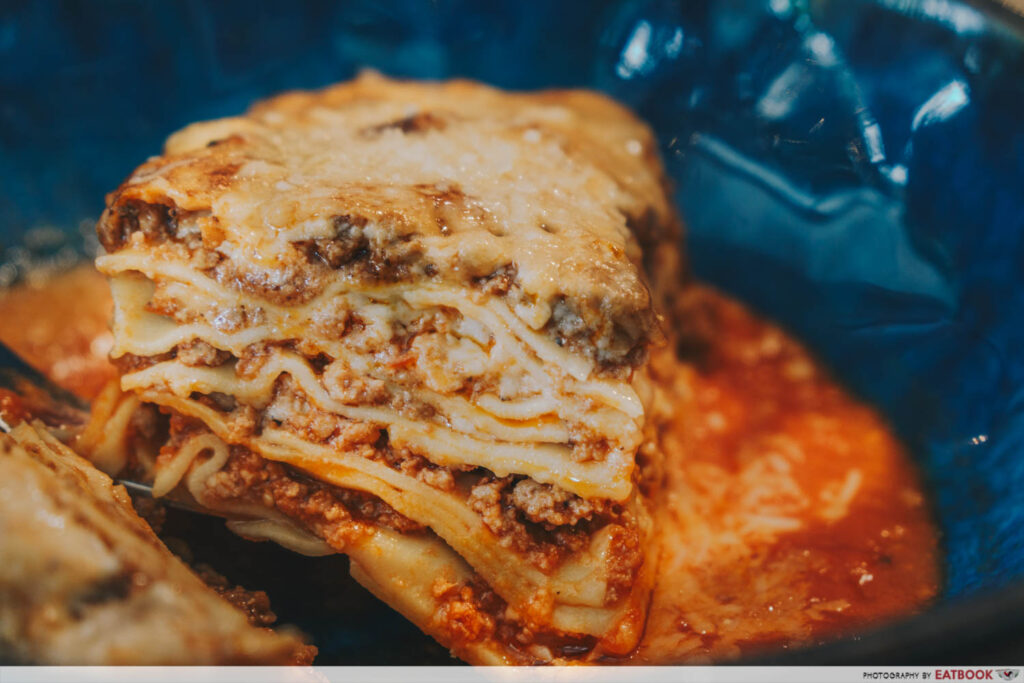 The dish follows a family recipe, and features a hearty beef and pork bolognese, layered with béchamelsauce and noodles. It's deliciously rich, without being too jelak. Carnivores will be pleased that it's more meaty than tomatoey in flavour, and a single portion is enough to make you want to skip work and sleep your food coma away.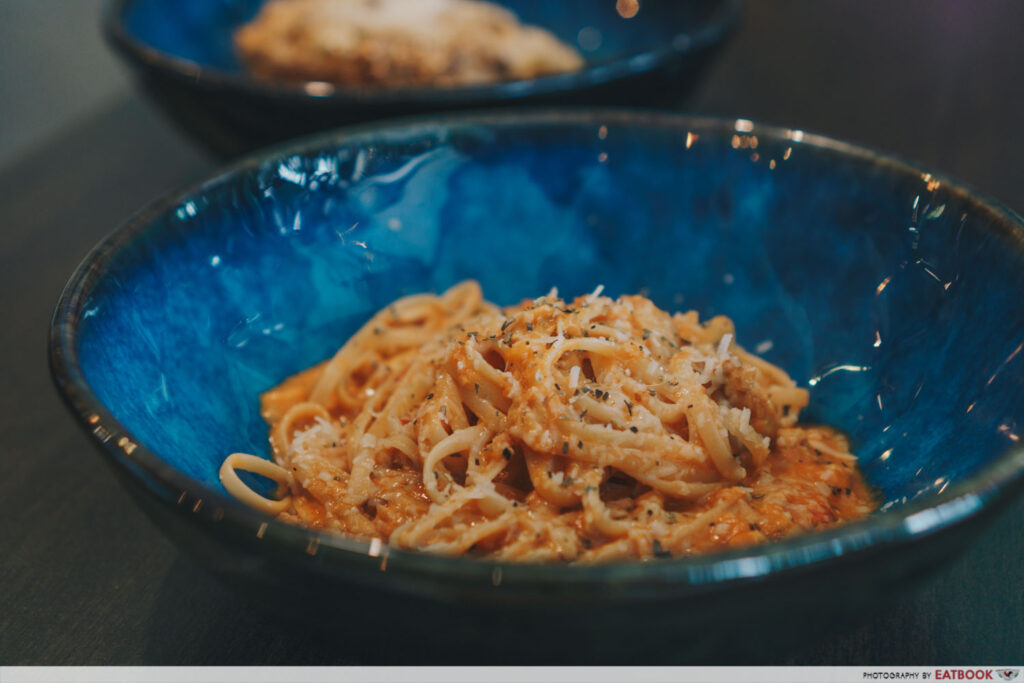 As a Singaporean, I had to get the Crab Linguine ($25++). And I'm glad I did, as the al dente pasta came tossed in a light tomato sauce with plenty of crab meat. One bite led to another, and before I knew it, everything was gone.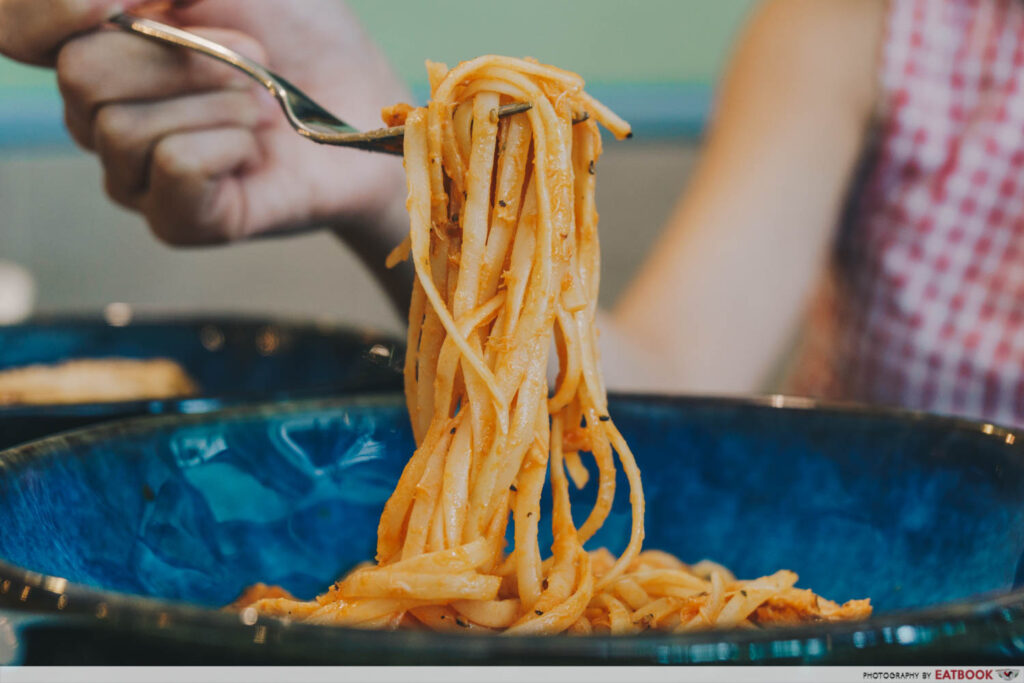 The sauce base is slightly garlicky, and punched up with the addition of bird's eye chilli. The crab meat was fresh, lending a sweet tang to the dish.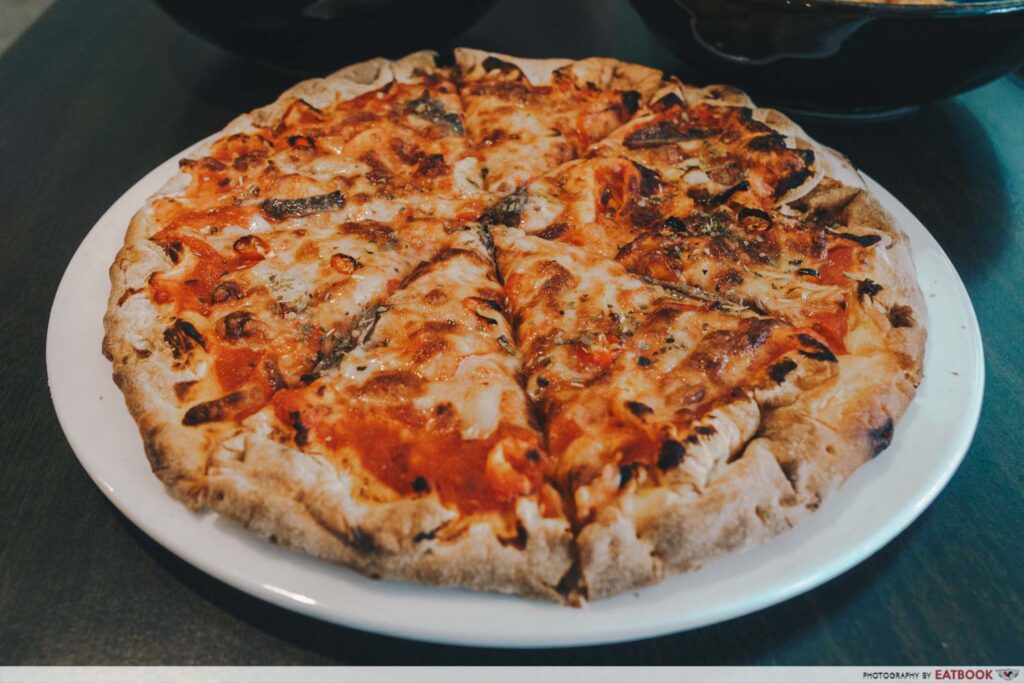 My colleague went nuts over the Pizza Puttanesca ($18++). The toppings are simple, with only mozzarella, garlic, birds eye chilli and whole salted anchovies.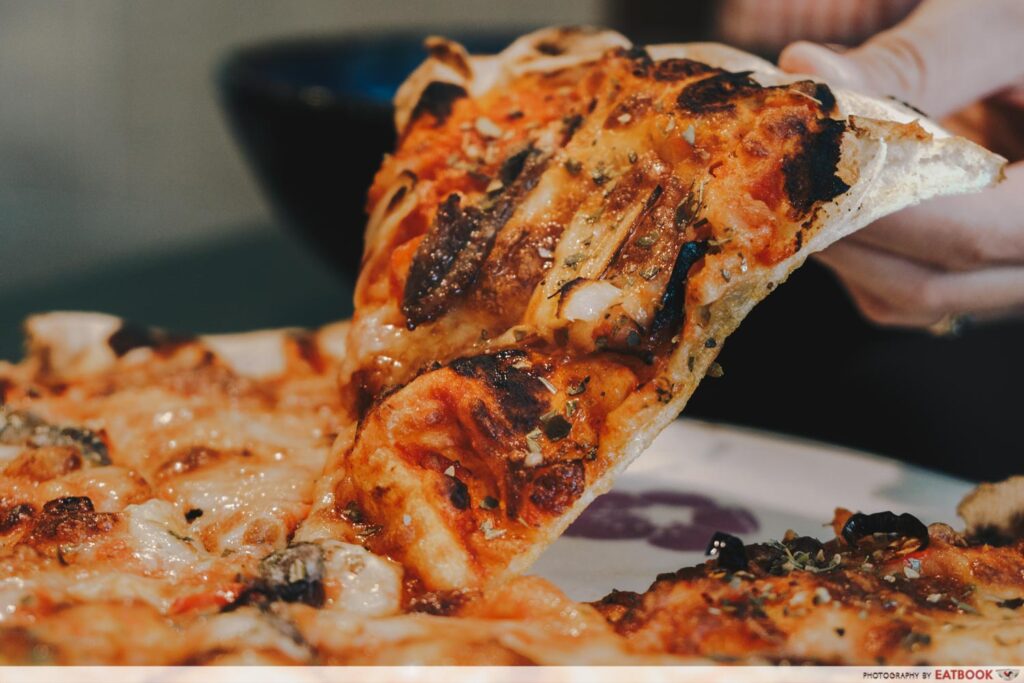 The pizza crust was thin, with a crispy base. It was sturdy enough to hold the generous toppings well; it didn't turn soggy even after an hour.
I like my food redolent in spice. And the bird's eye chilli made it spicy, without being too choking. The salted anchovies also helped cut through the cheesiness of the dish, whetting your appetite for an additional slice – and another.
Ambience at Casa MANINI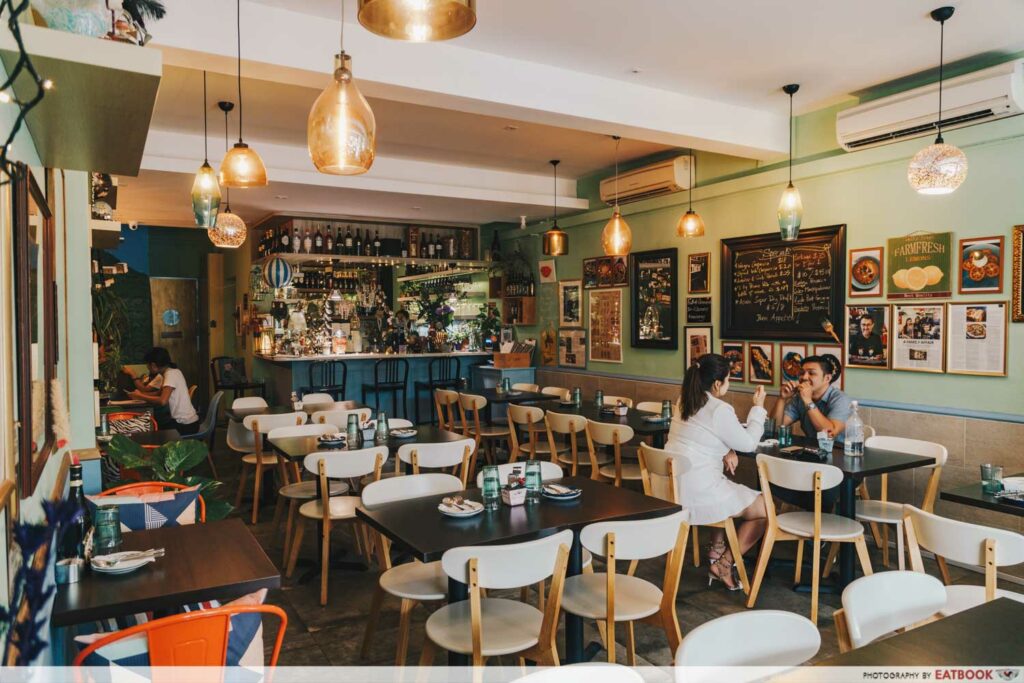 Tucked away in Serangoon Gardens, Casa MANINI stands out from its neighbours with its whimsical interior. Seen through the floor-to-ceiling window is a striking Vespa parked within the trattoria; plenty of greenery to create a calming garden-like ambience, and trinkets collected from the owners' travels. Adding on to the charm of the space is the friendly service from the husband and wife duo. They deserve an "A" for customer service in my books.
The verdict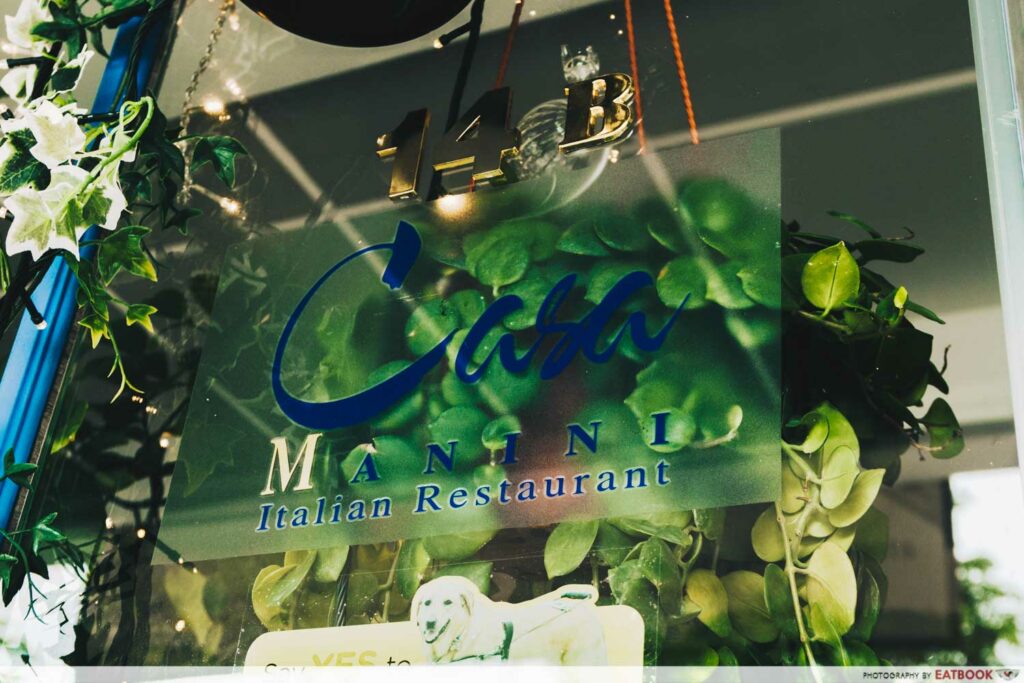 Let me be a basic b*tch for a moment and say that I'm #blessed. Blessed that Casa MANINI chose to be opened in the North-East of Singapore instead of town, because now I can have legit Italian food without travelling far. The food is really spectacular, rivalling the Italian dishes I had in Europe.
For broke peeps, they also have a set lunch menu – it comes with an appetiser and a main – that's pretty affordable at $15++!
Address: 14b Kensington Park Road, Singapore 557265
Opening hours: Tue-Fri 12pm to 2:30pm, 6pm to 9:30pm, Sat-Sun 12pm to 3pm, 6pm to 9:30pm
Tel: 6281 1286
Website
Summary
Pros
– Quality Italian food
– Great service
– Lovely ambience
Cons
– Slightly pricey
Recommended dishes: Pizza Puttanesca ($18++), Lasagna Classica ($19++)
Opening hours: Tue-Fri 12pm to 2:30pm, 6pm to 9:30pm, Sat-Sun 12pm to 3pm, 6pm to 9:30pm

Address: 14b Kensington Park Road, Singapore 557265